When we spend time with couples during the meeting and engagement session, we get a little peek into their lives and their love for each other (which is what we are trying hard to capture). We hear stories of living together, having pets together, dealing with family, and here and there stories of hardship. So when I think of Aurea and Alexis, I think of hardships they had that makes their love forged in the fires of such. It's nice seeing a couple where "for better or worse" is already tested and you know that they have so much better coming in their lives together. So read on for this downtown Laguna Beach engagement photography session!
Downtown Laguna Beach Engagement Photography
We started the engagement session in downtown Laguna Beach, which has an iconic red phone booth that is always fun to photograph. After that we headed down to Laguna Beach (actually one of the more hidden beaches) to finish the session. With all the crazy waves and high tide, we got soaked but kept shooting, creating some amazing images.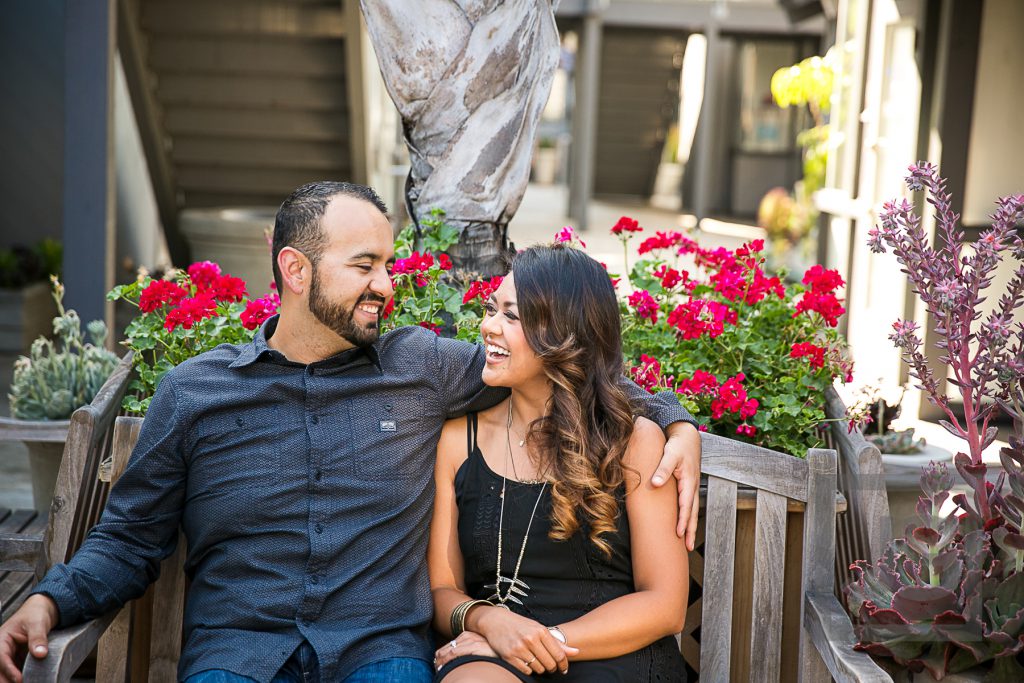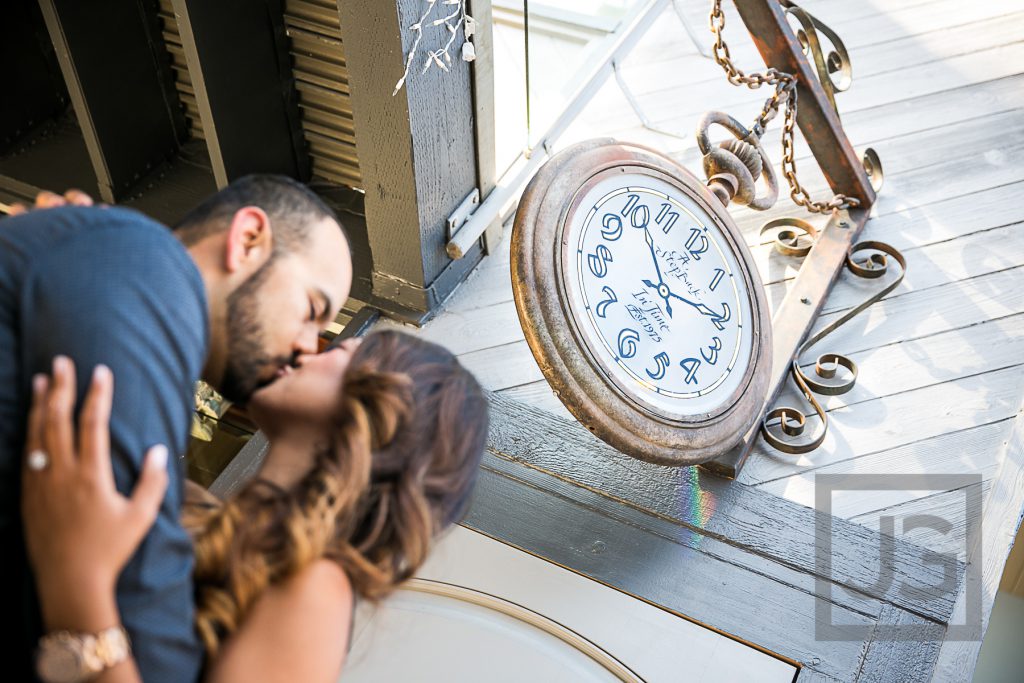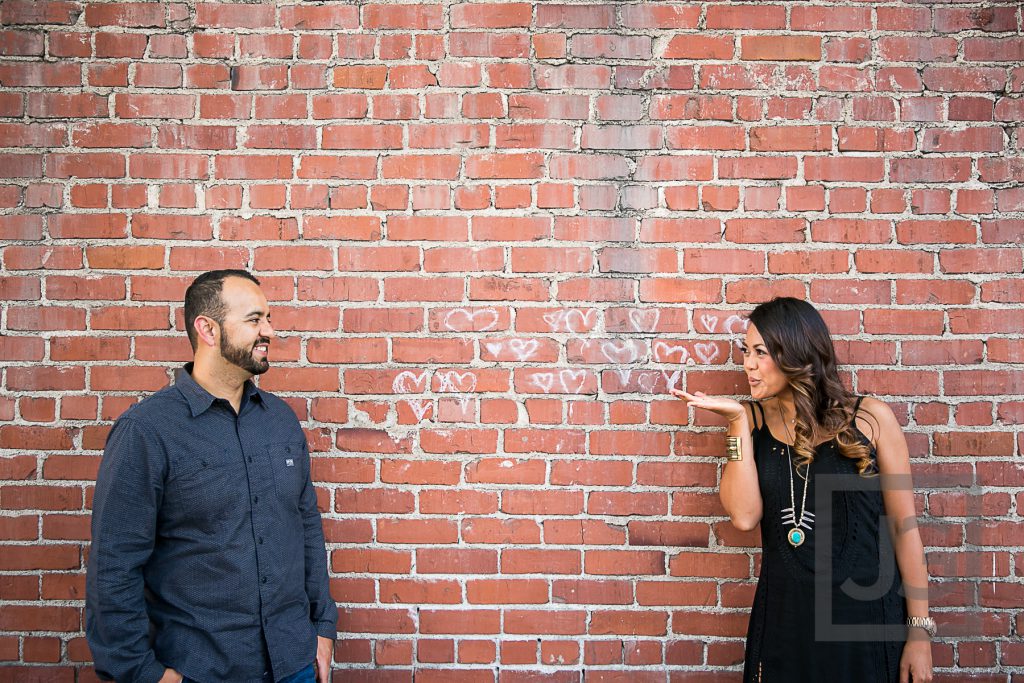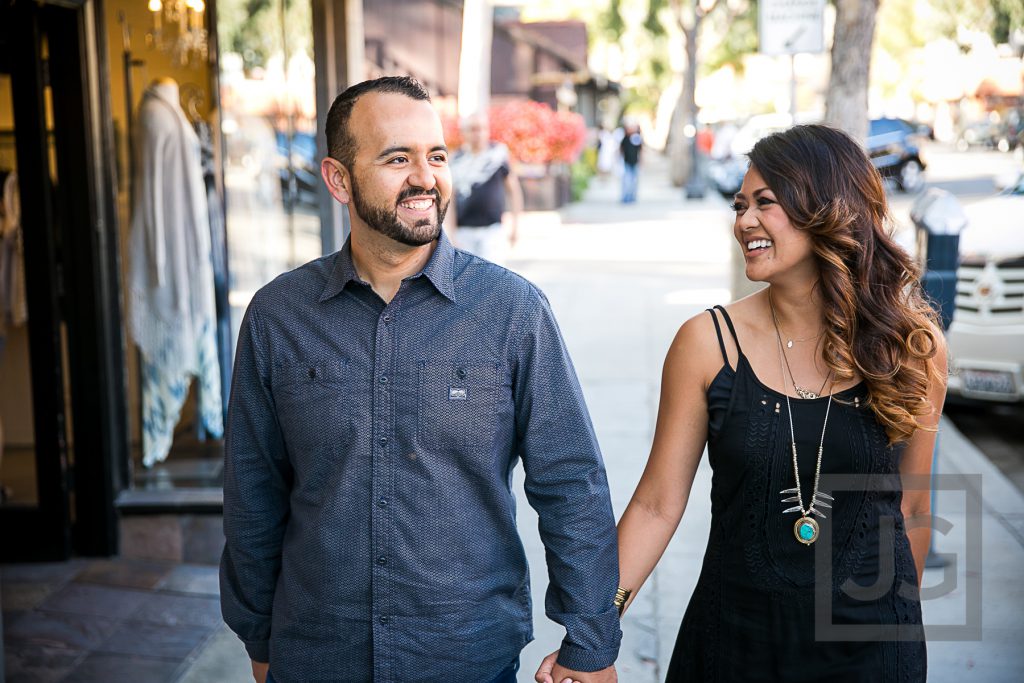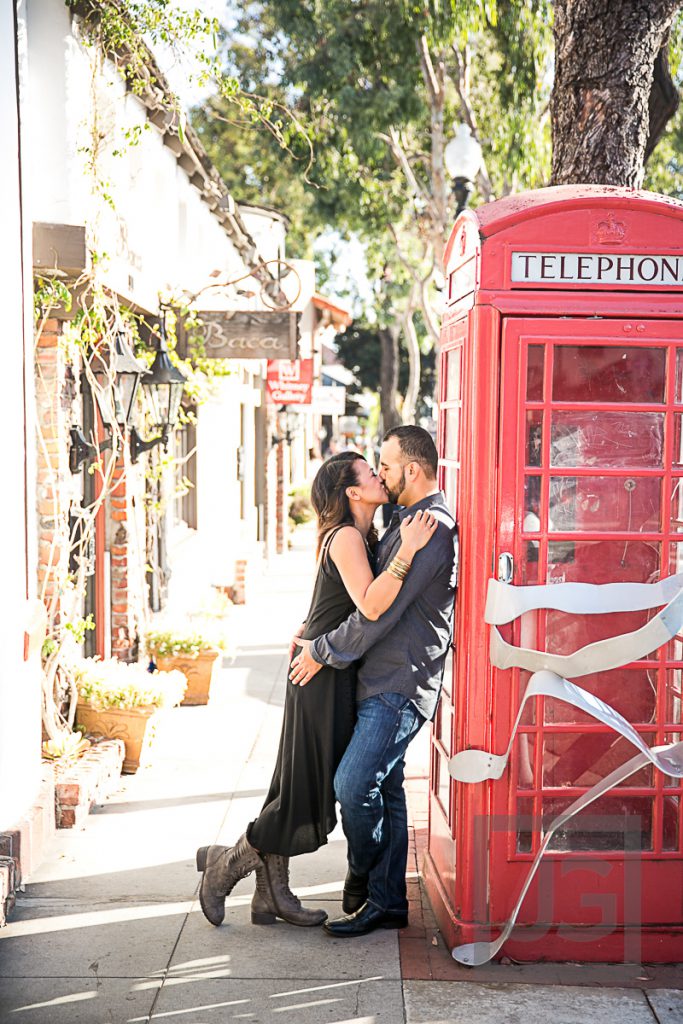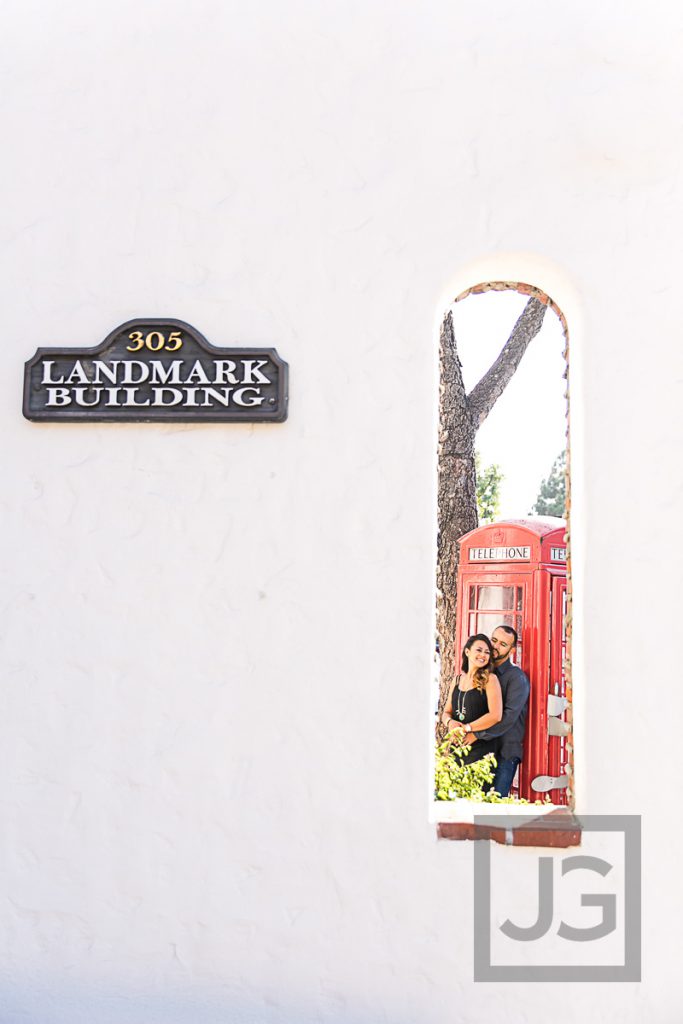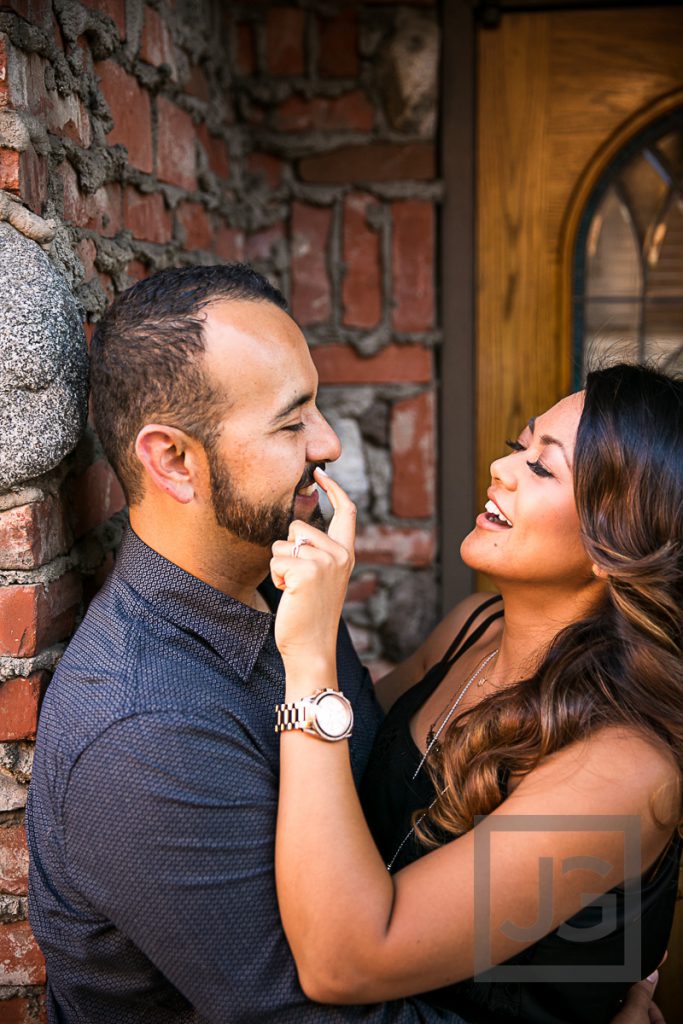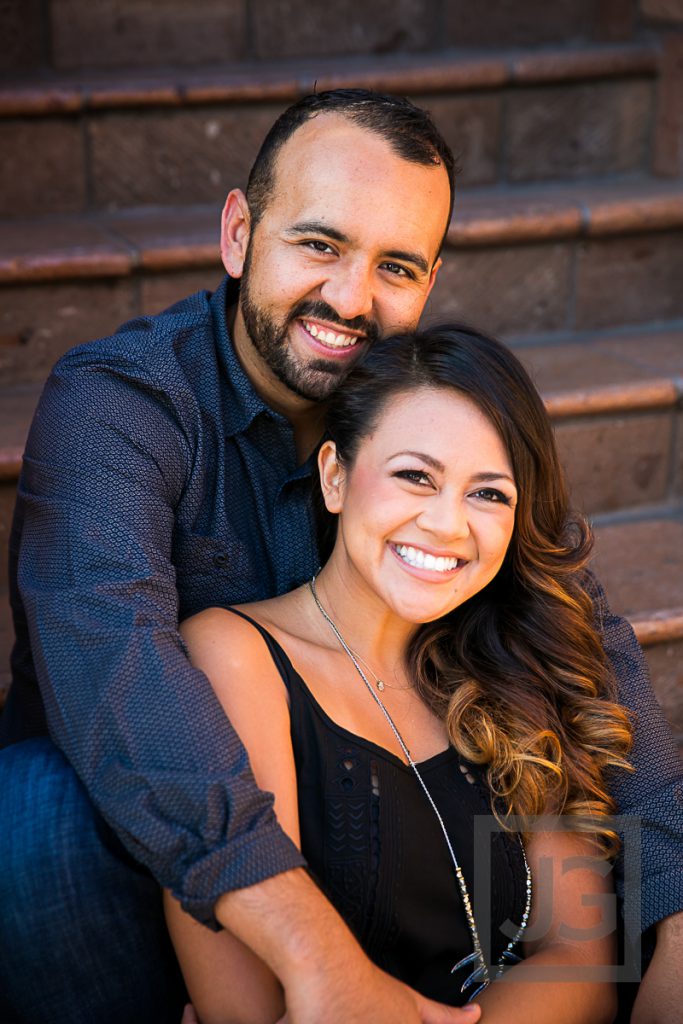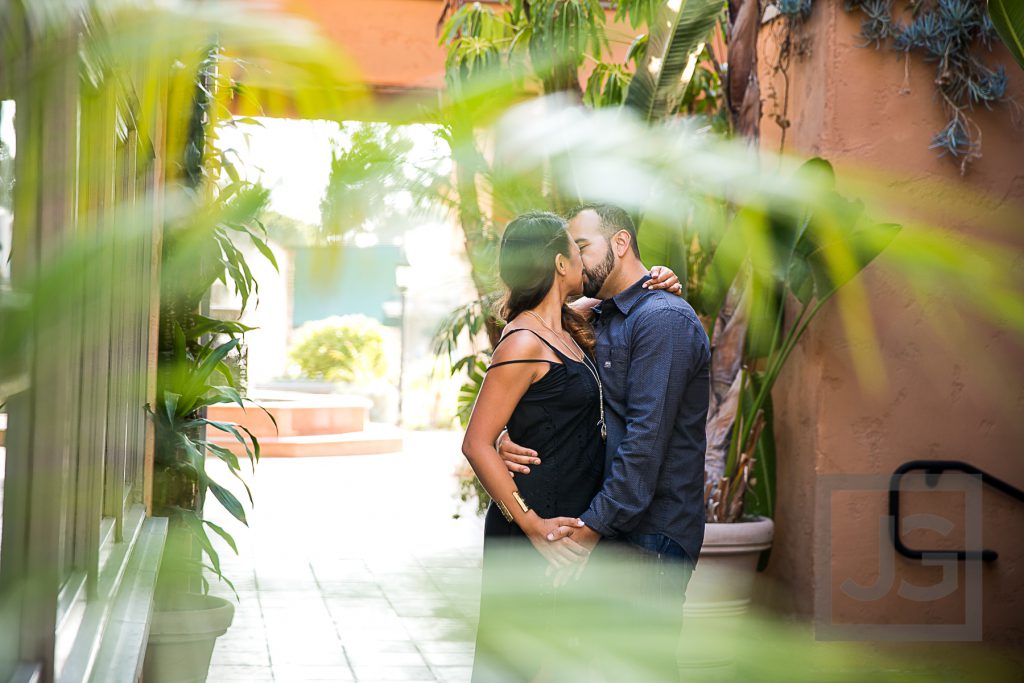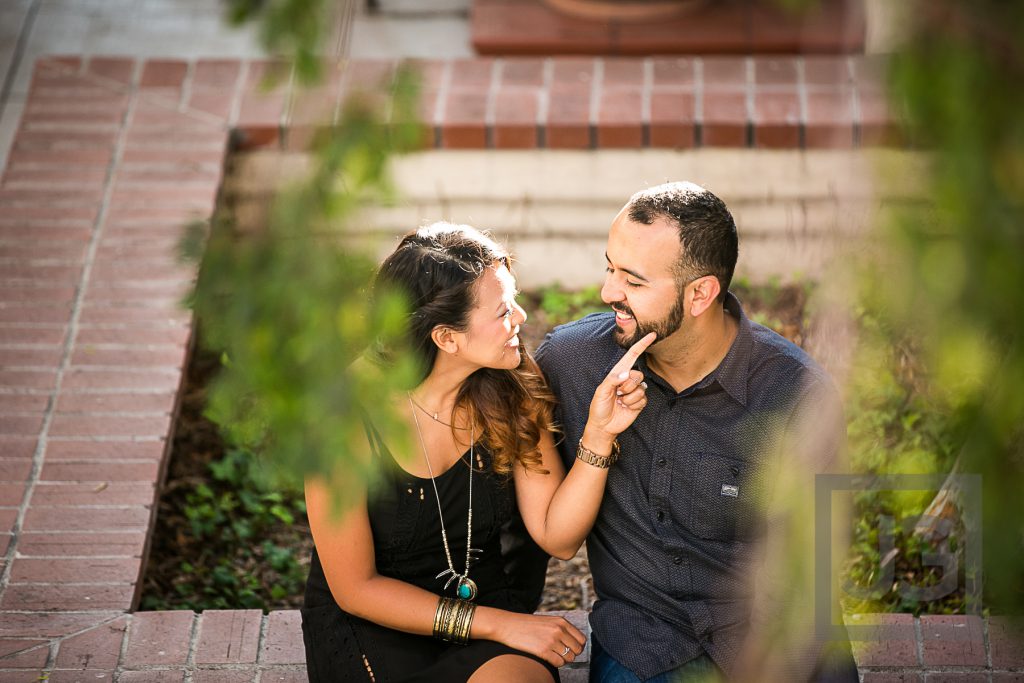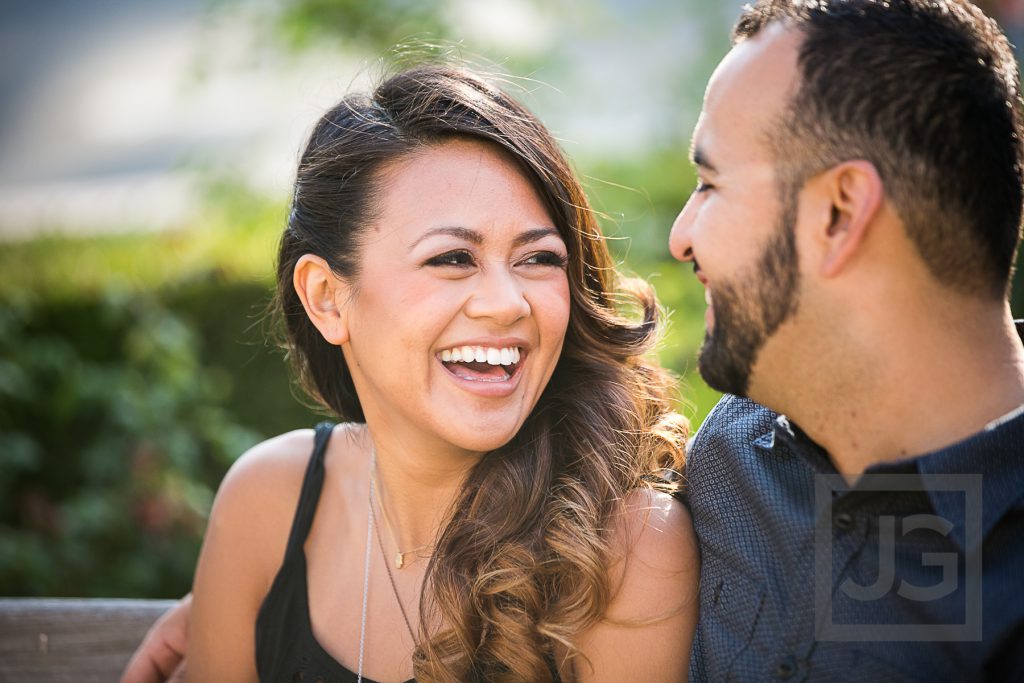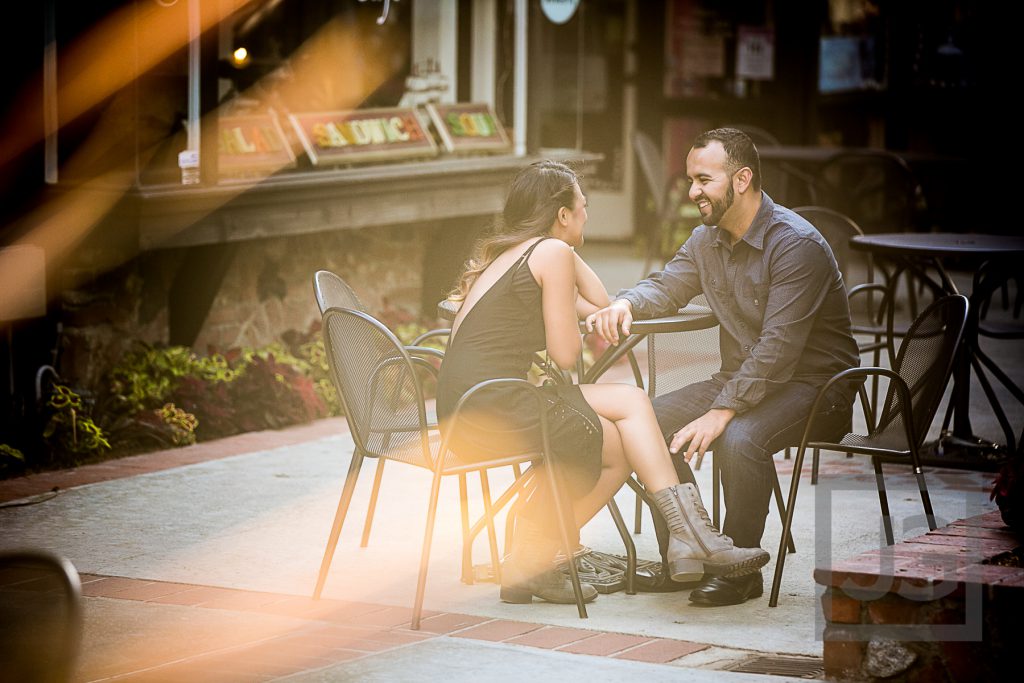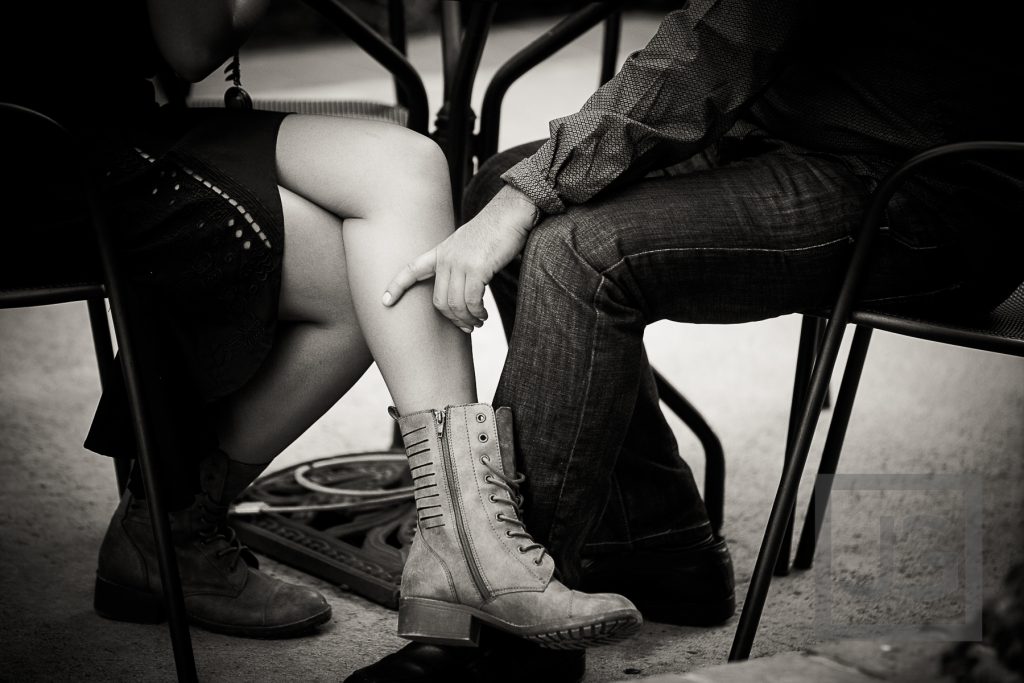 Laguna Beach Engagement Photography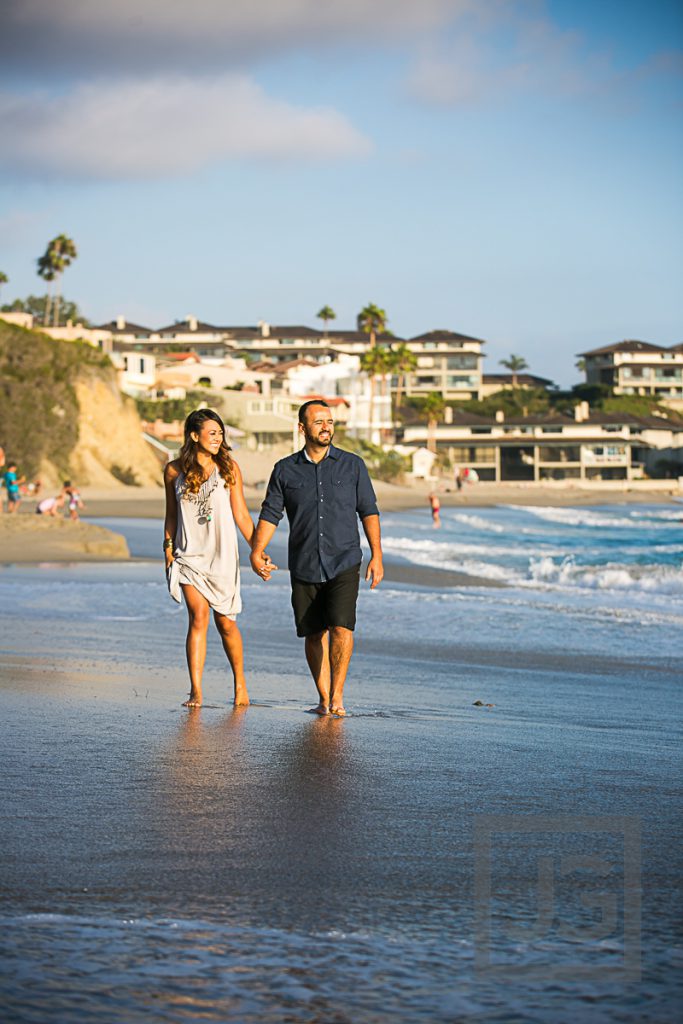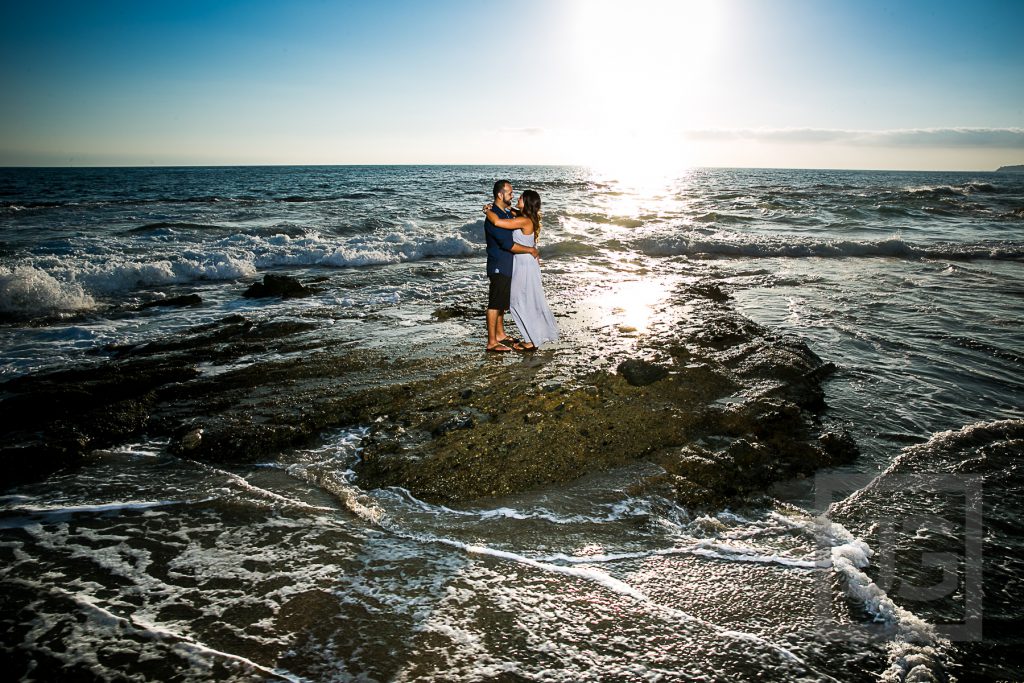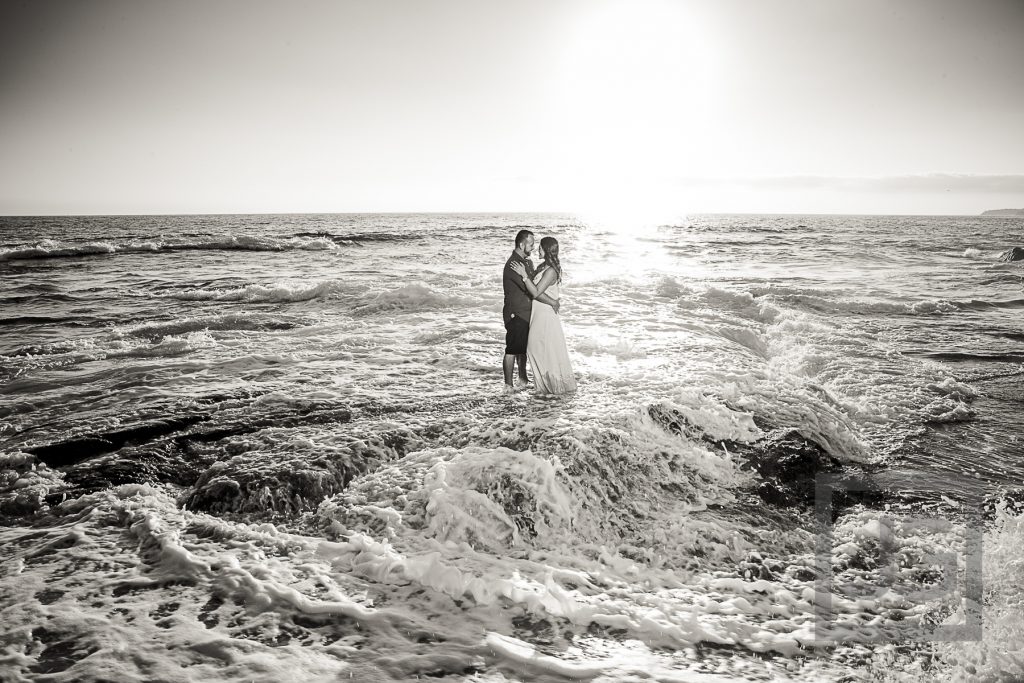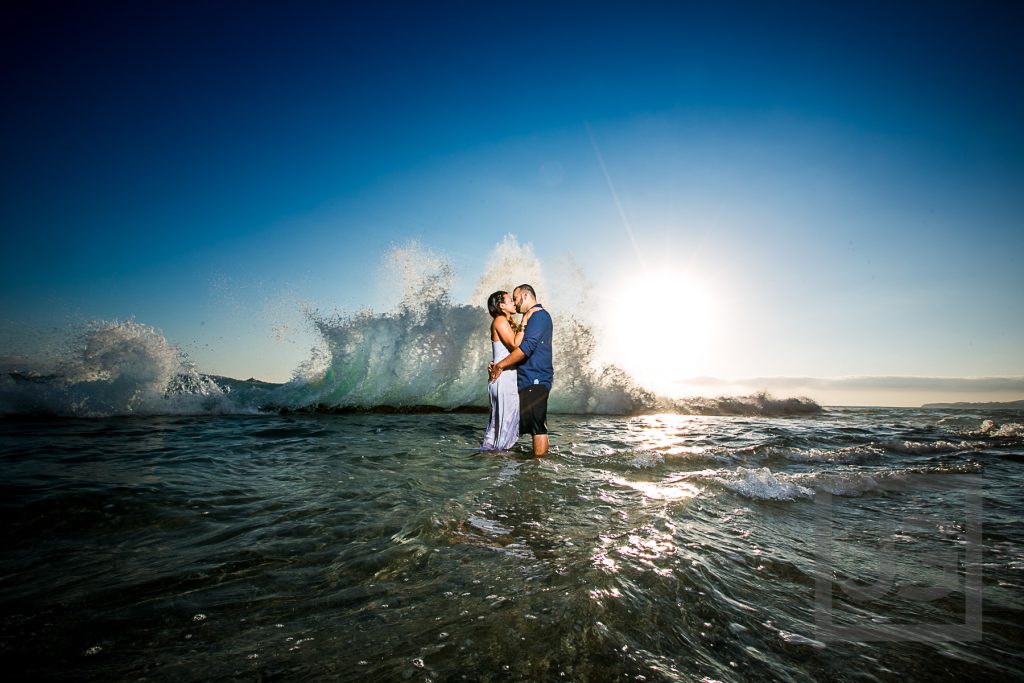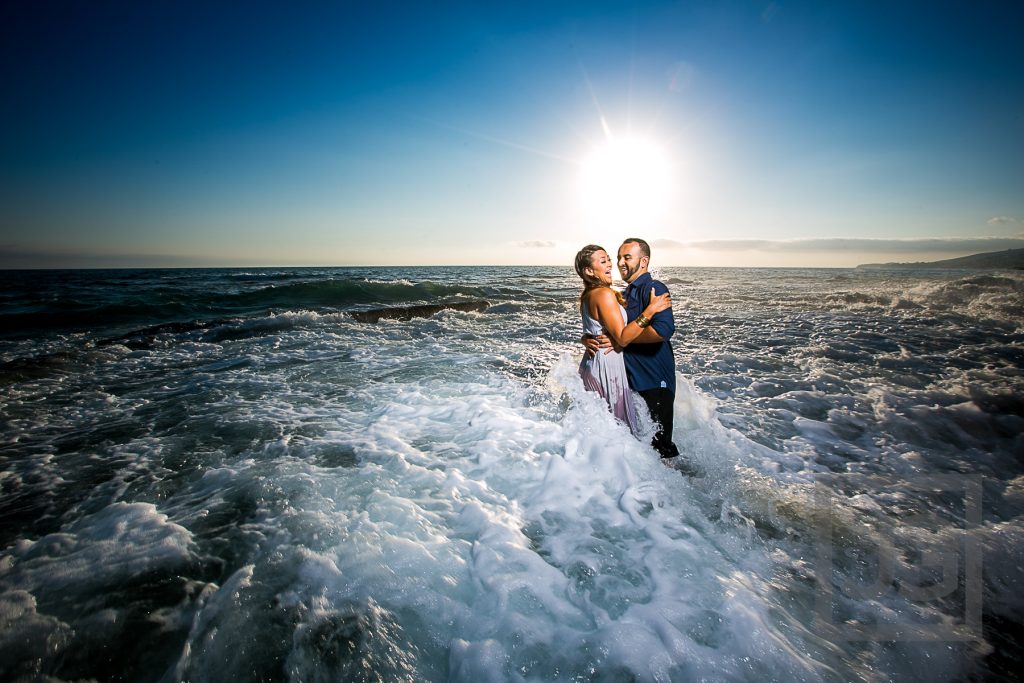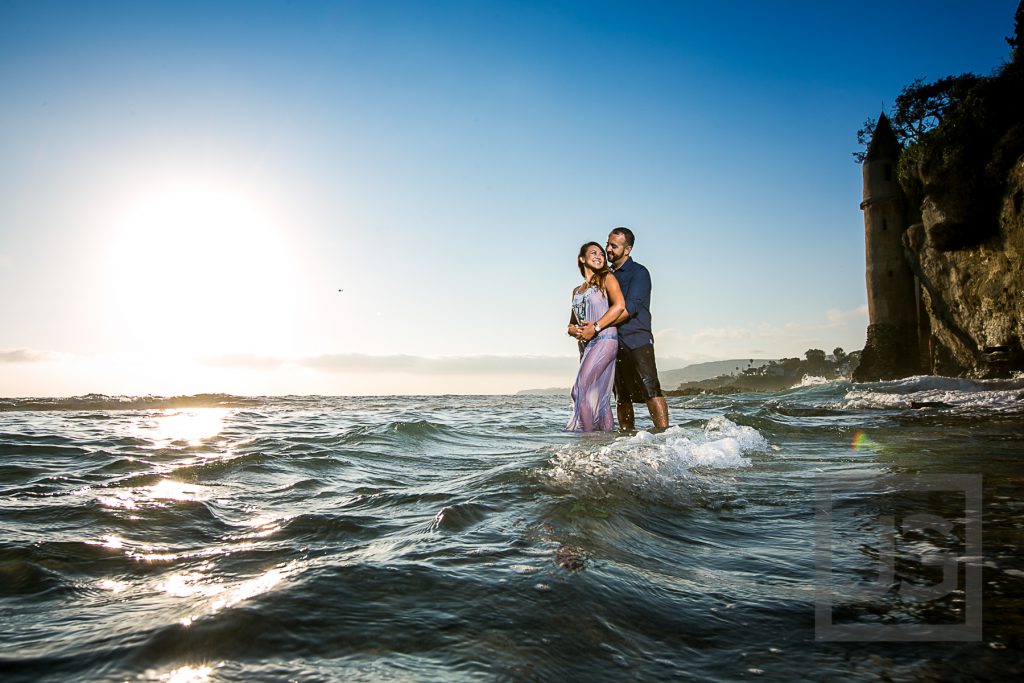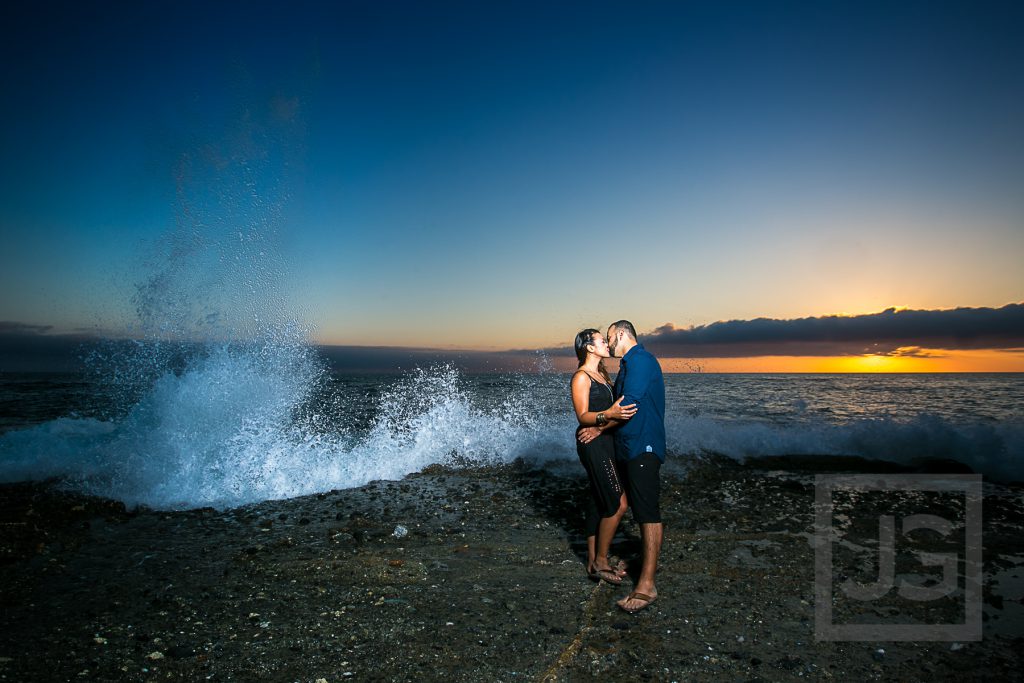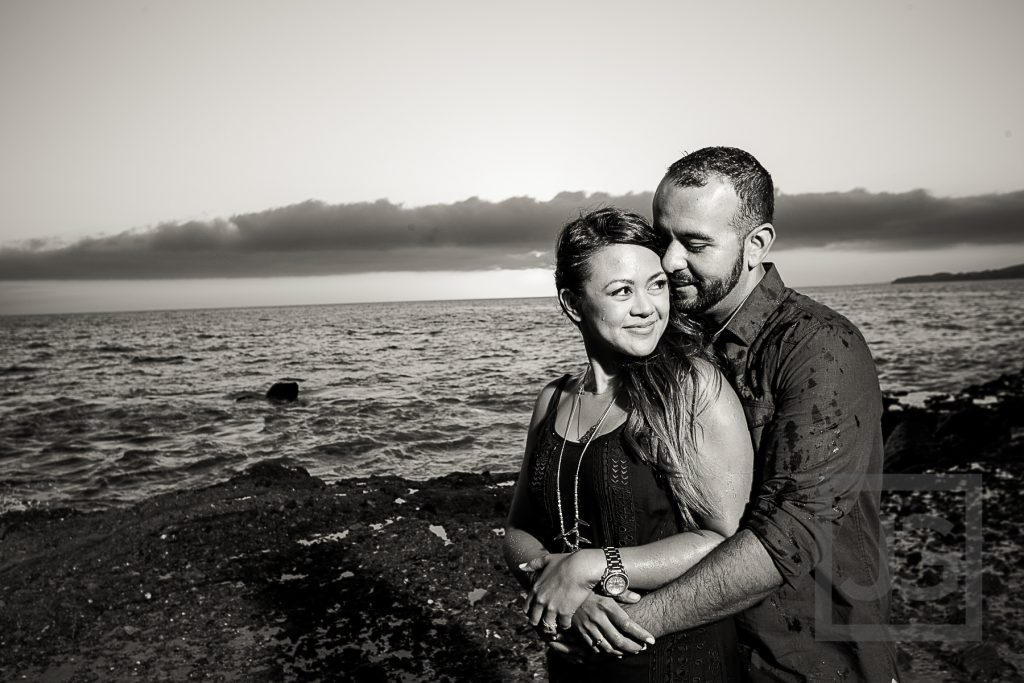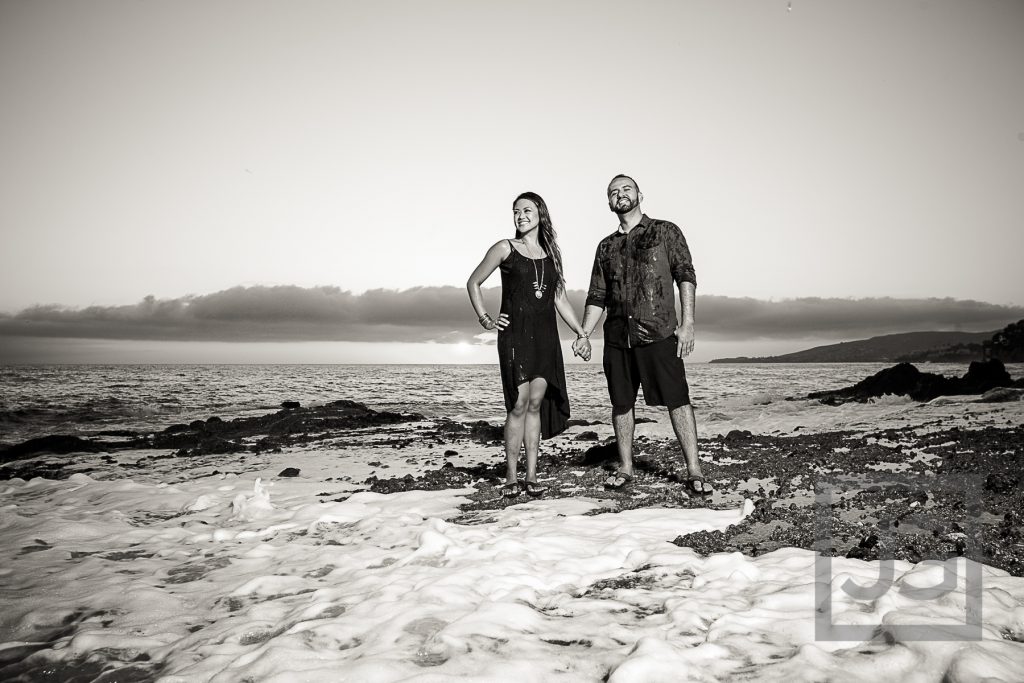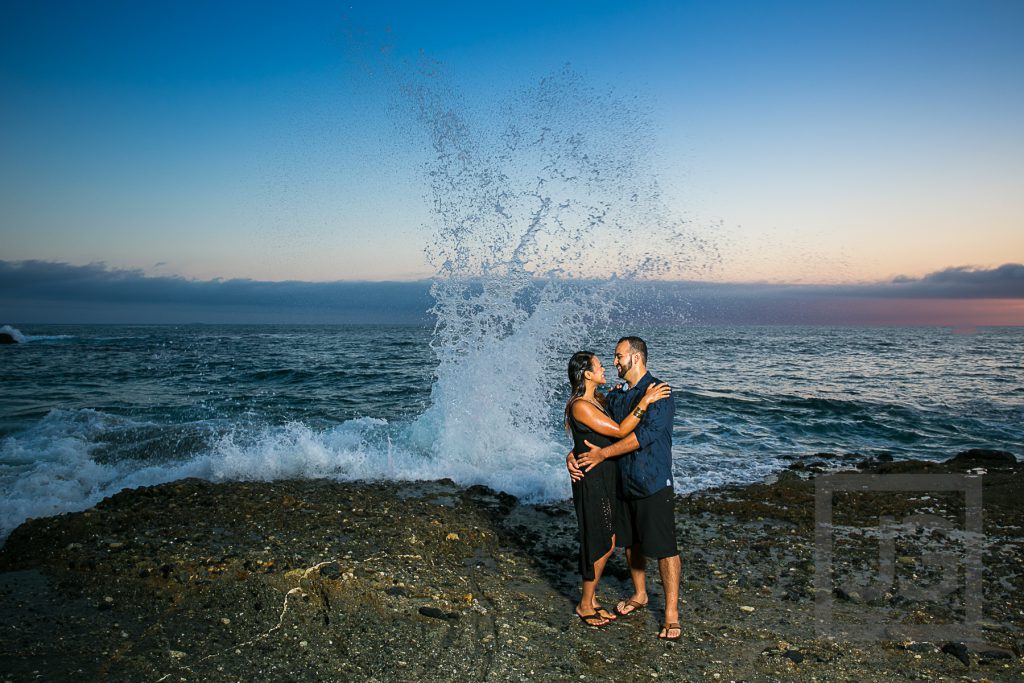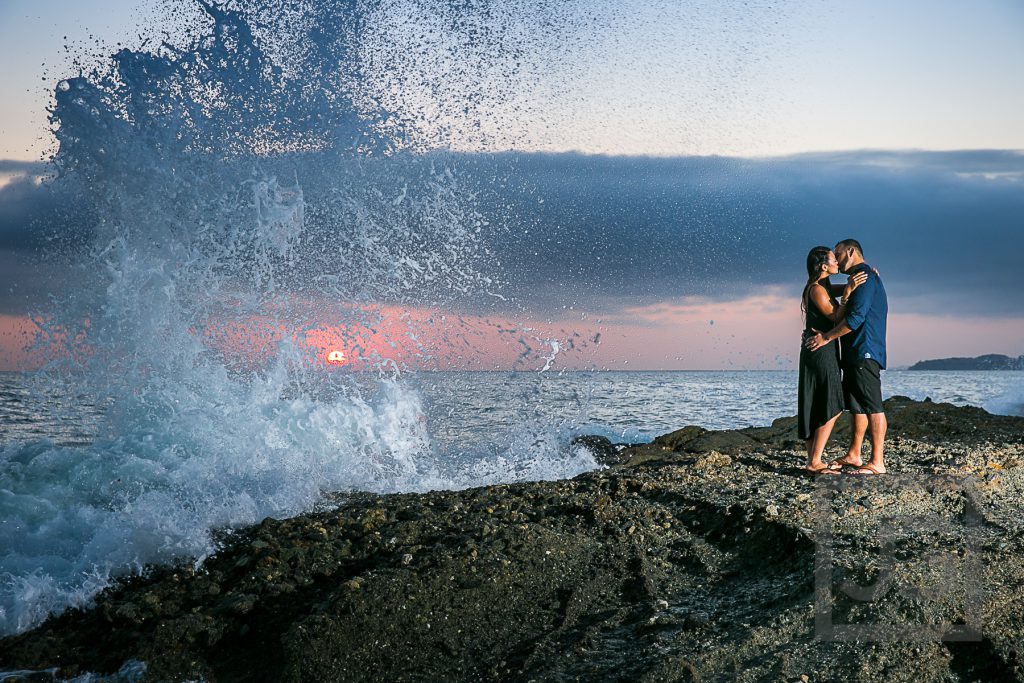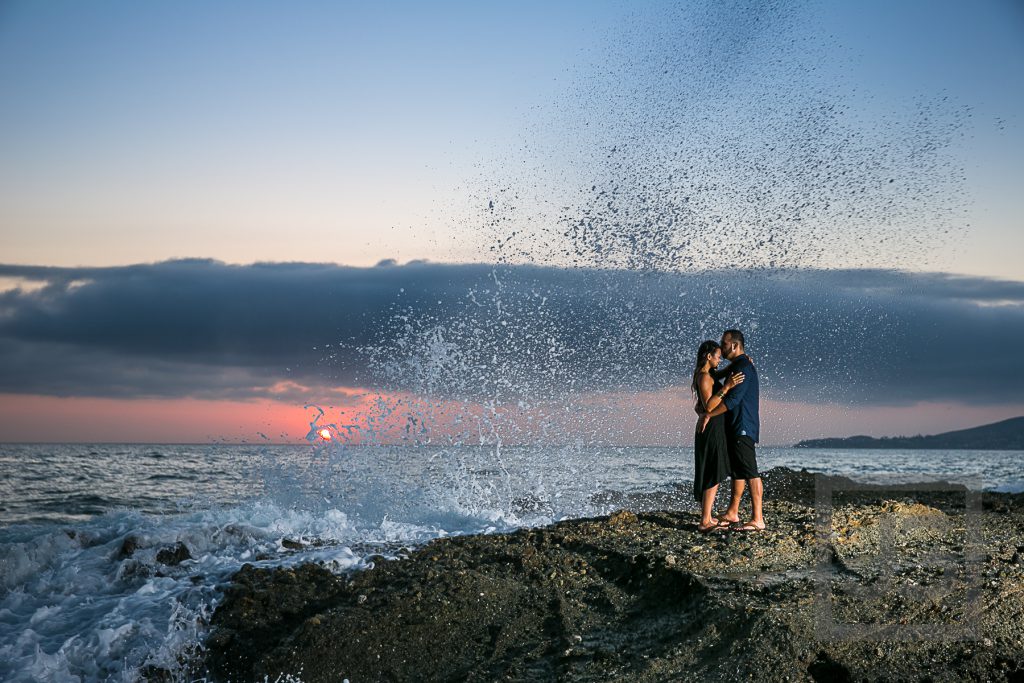 Engagement Photos Under a Natural Arch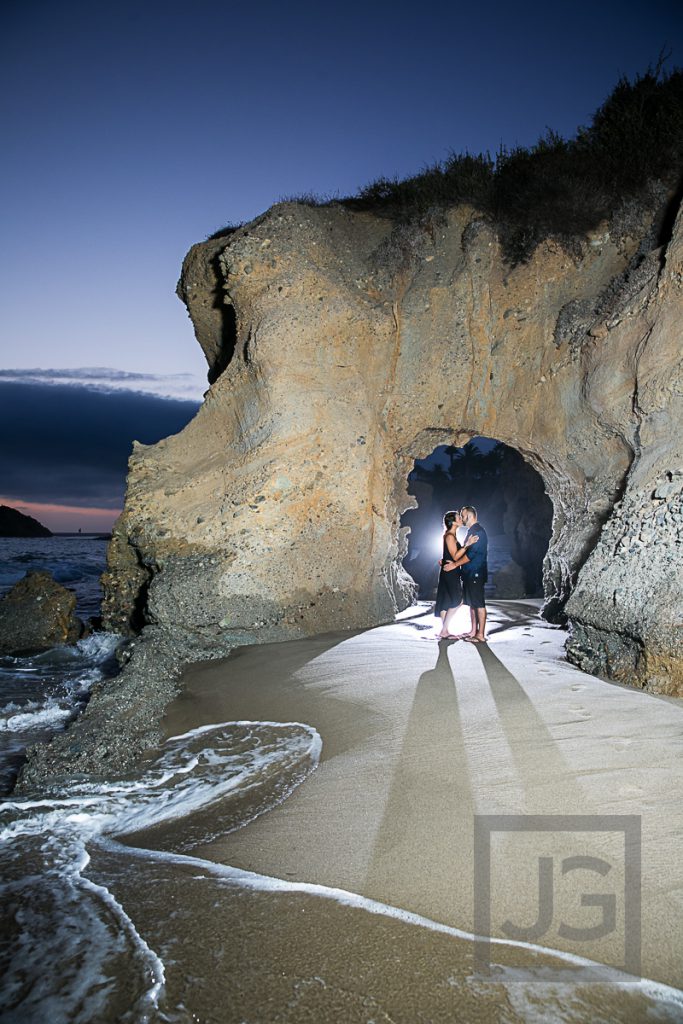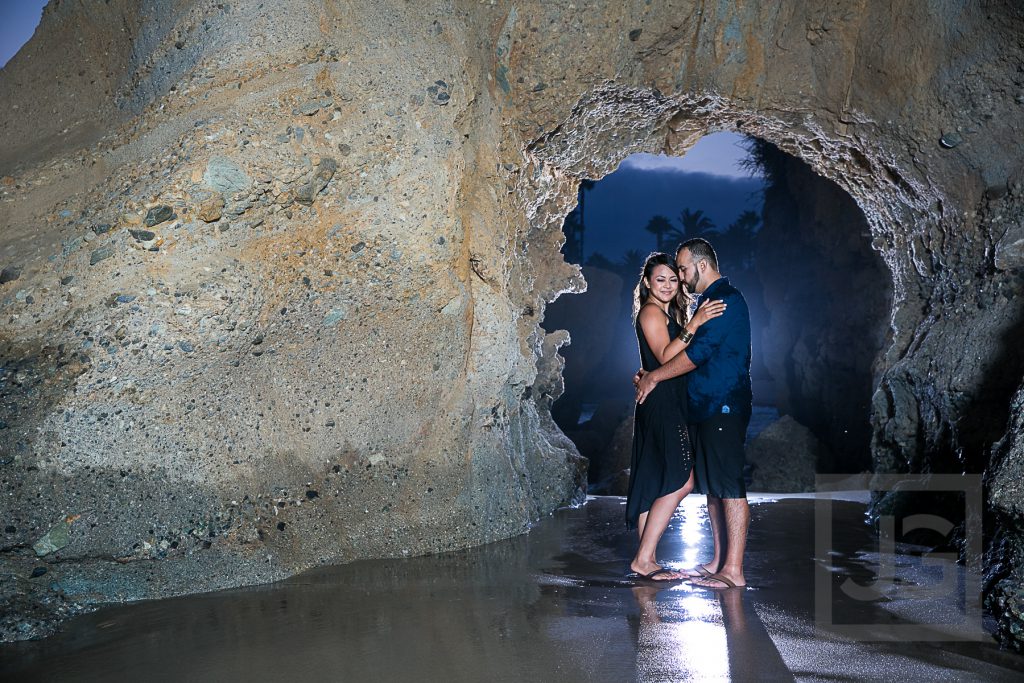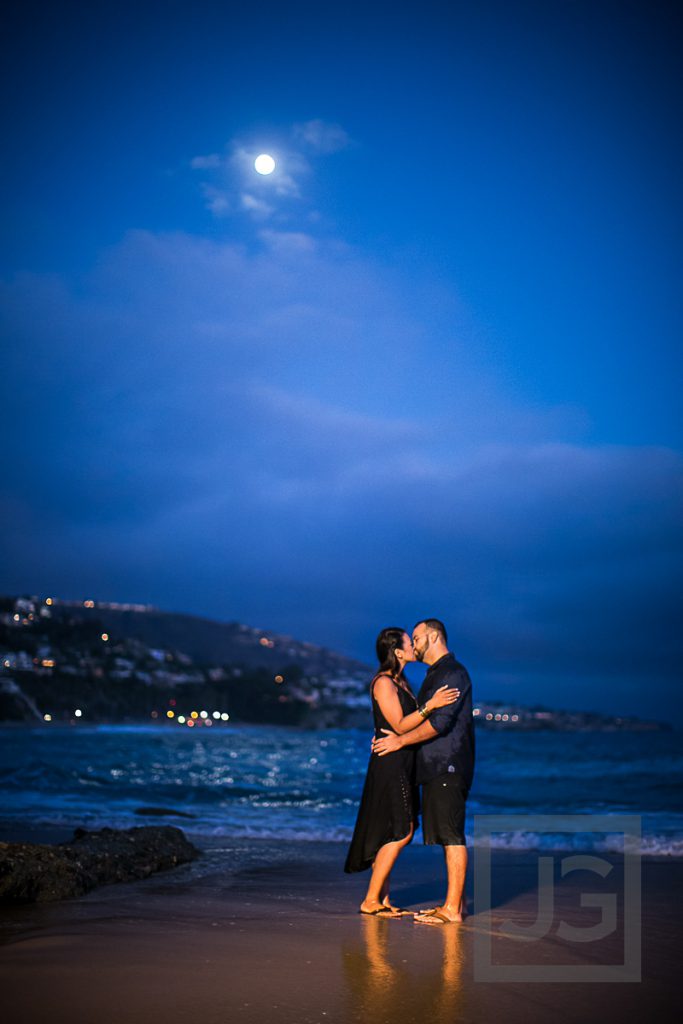 For some more examples of engagement photography in Laguna Beach and also downtown Laguna Beach, make sure to look around our wedding photography blog. Downtown Laguna Beach is a great place to start the engagement photo session, since we usually need time to ease our couples into photography in the first place (they are amateur models most of the time). Once they develop an ease with the cameras and us, the photos flow like the tide bringing in the crazy waves you see in the pictures above.
You can look on our Instagram account for more recent work that we've done. For example, here is an engagement photo also done at Victoria Beach with an amazing sunset:
To book an engagement photography session with us, make sure to check out our engagement photo prices page (valid for Laguna Beach and Orange County).