Lights… Camera… Action!!!  That's Right… Kasie and Tim are getting married at Paramount Studios.  The second I set foot onto Paramount Studios for their wedding… everything was so surreal!  It was awesome having the opportunity to photograph my couple at the New York backlot (yep, we got to do wedding photography on the Paramount Studios New York backlot).
But first… the ring shoots!  Kasie's ring is BEAUTIFUL.  What's funny is that her wedding band and my wedding band are exactly the same!!!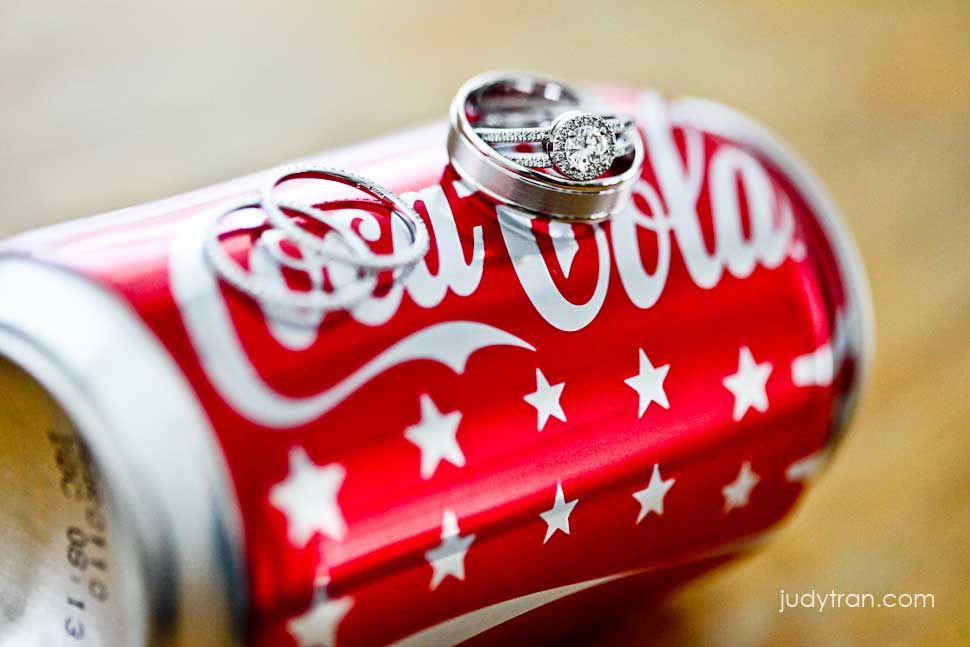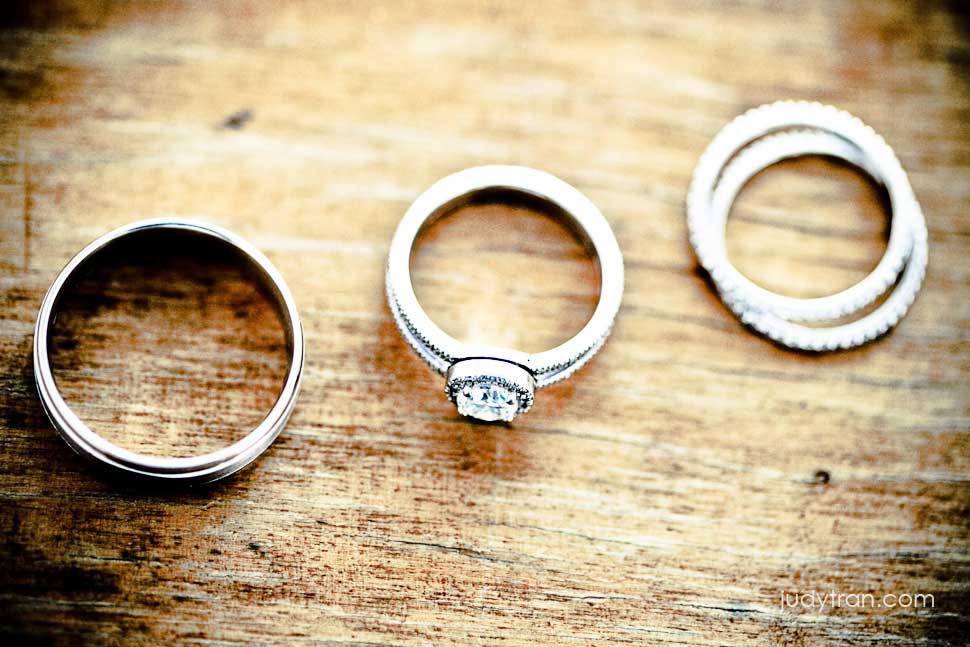 When I first saw Kasie's wedding gown, I thought it looks very Greek-Goddess like.  What's more amazing is the fabric is so soft and light… perfect for a summer wedding.
"Something old, something new… something barrowed, something blue"  Kasie wanted something extraordinary, so she decided to go for blue shoes!!! Awesome for pictures!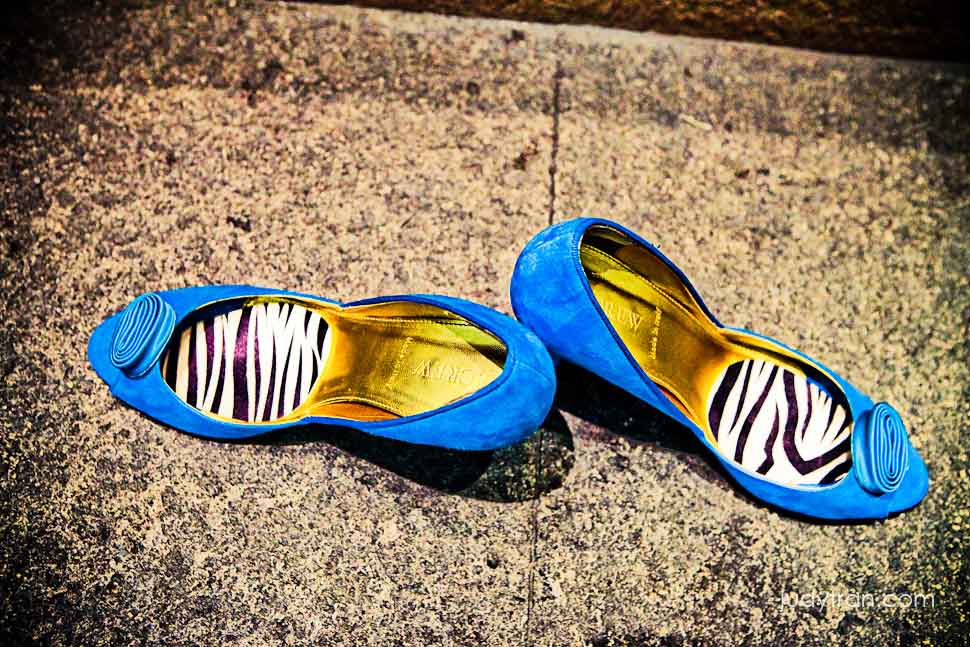 And now let's meet our bride, Kasie.  She's a sweet, spontaneous, and down to earth kinda girl!  Kasie wanted to break away from traditions so she had seven brides maids, all wearing different styles of dresses with different shades of blue (and brown).  What a wonderful idea!!!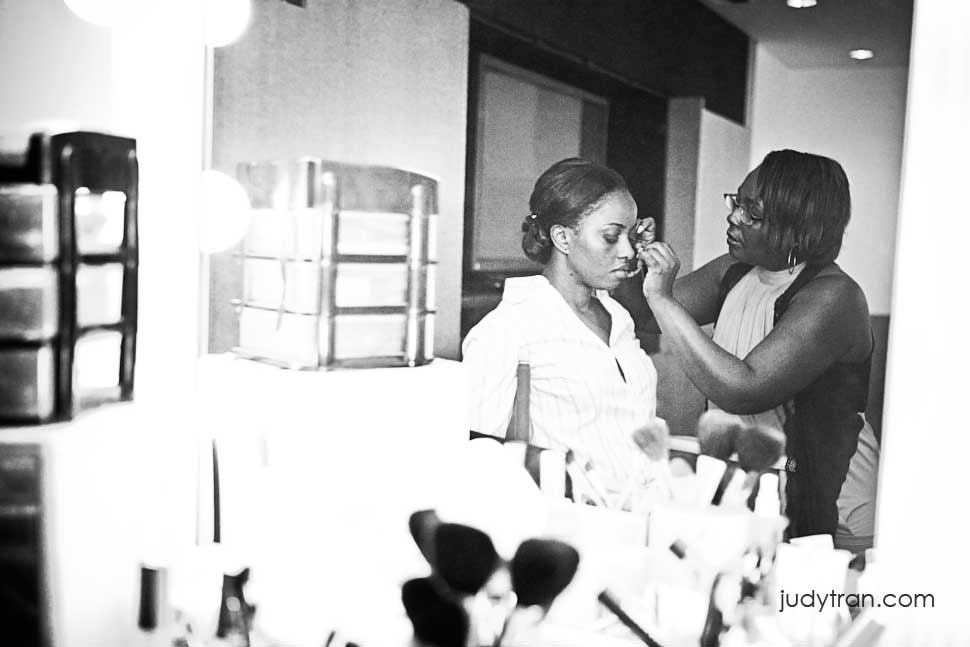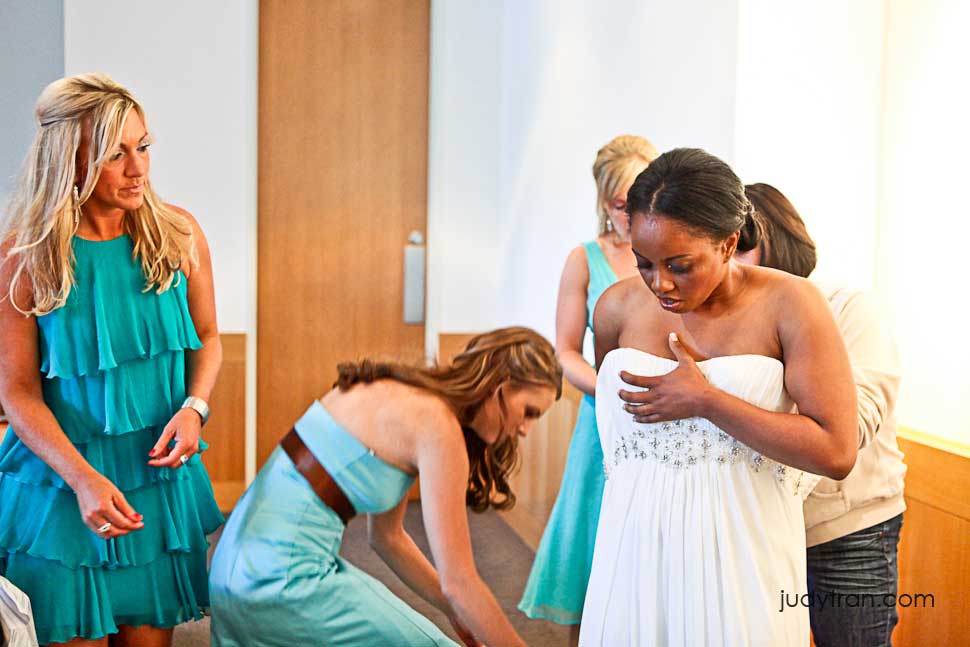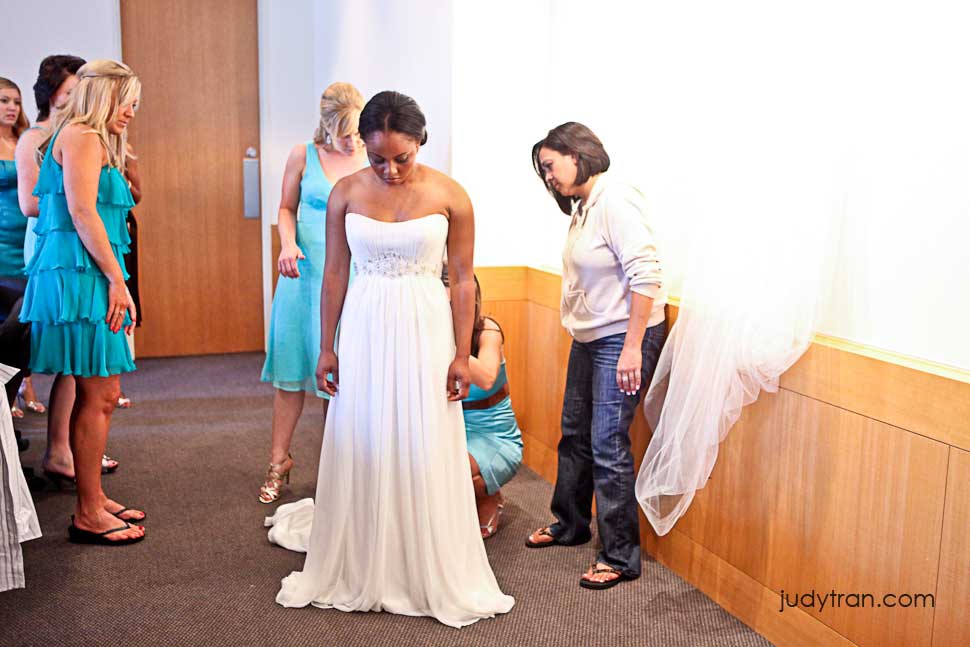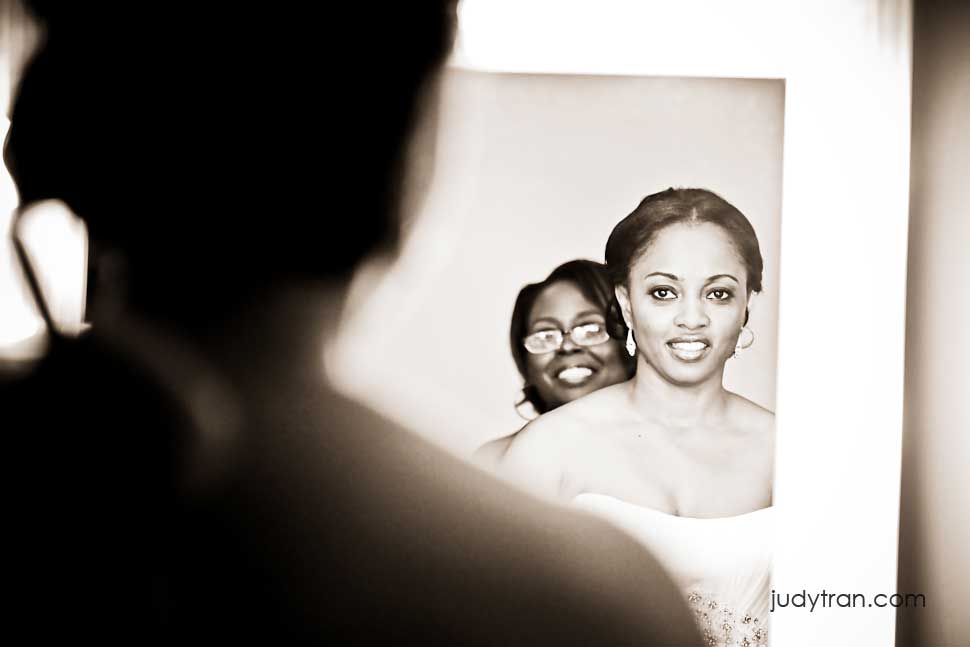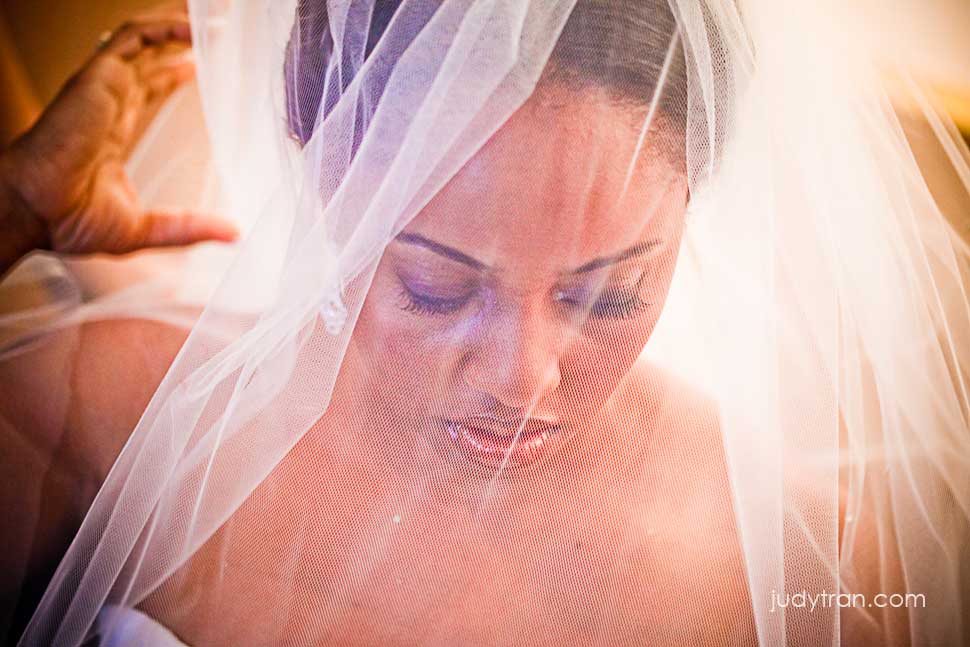 At the alter… we have our anxious groom waiting for the arrival of his bride.  I always love to capture the look on the groom's face when he sees the bride for the first time.  That's just something about it that's so sincere and geniune.  I can't find the right words to describe why, but here and there I find myself getting a little emotional seeing the look on the groom's face as his bride walks down the aisle.  As a soon to be bride, I guess I relate and share that moment of happiness with my couple.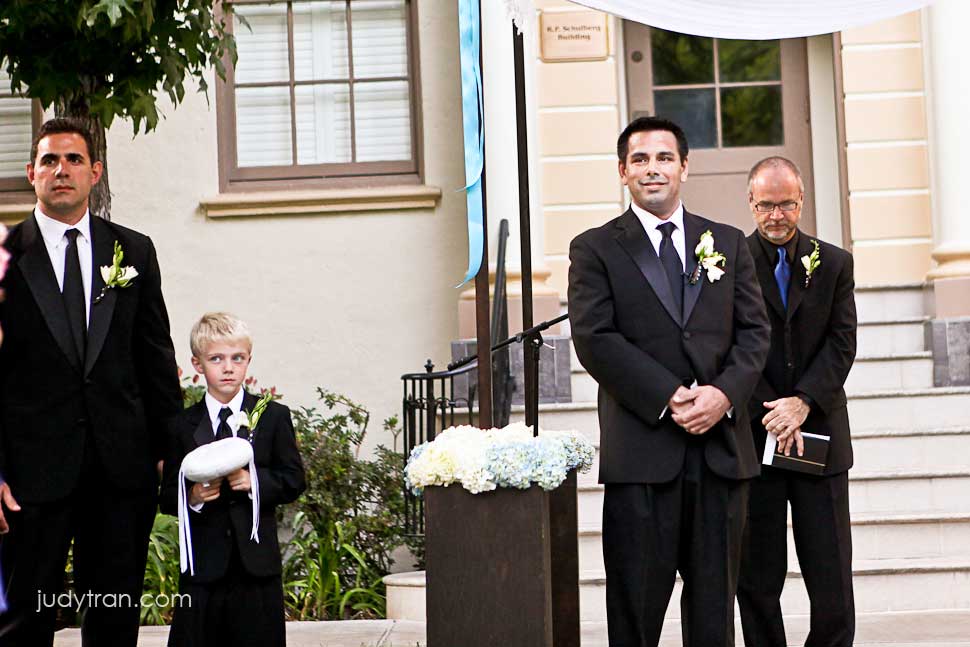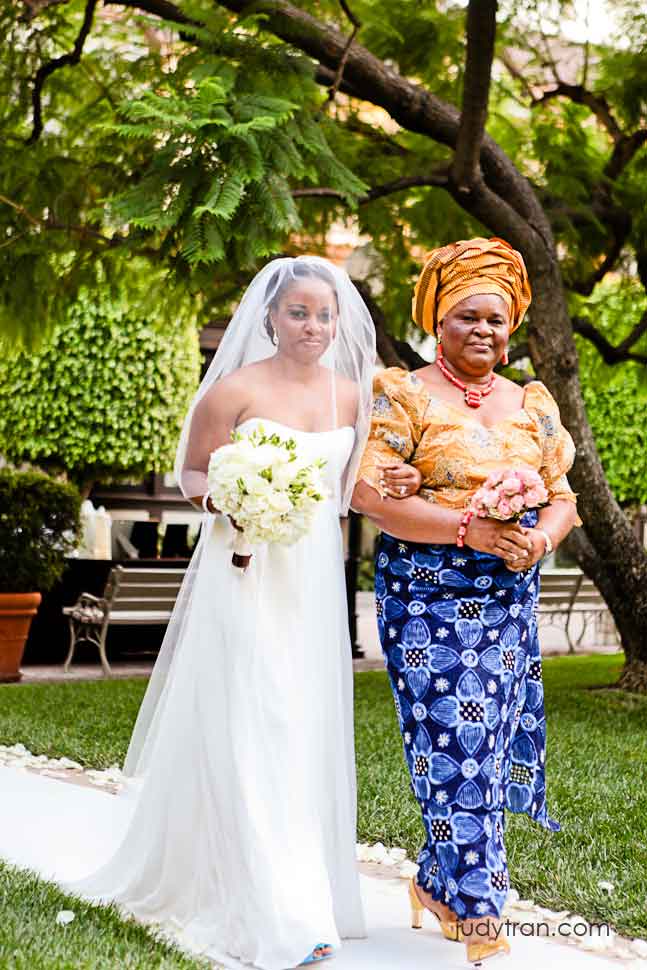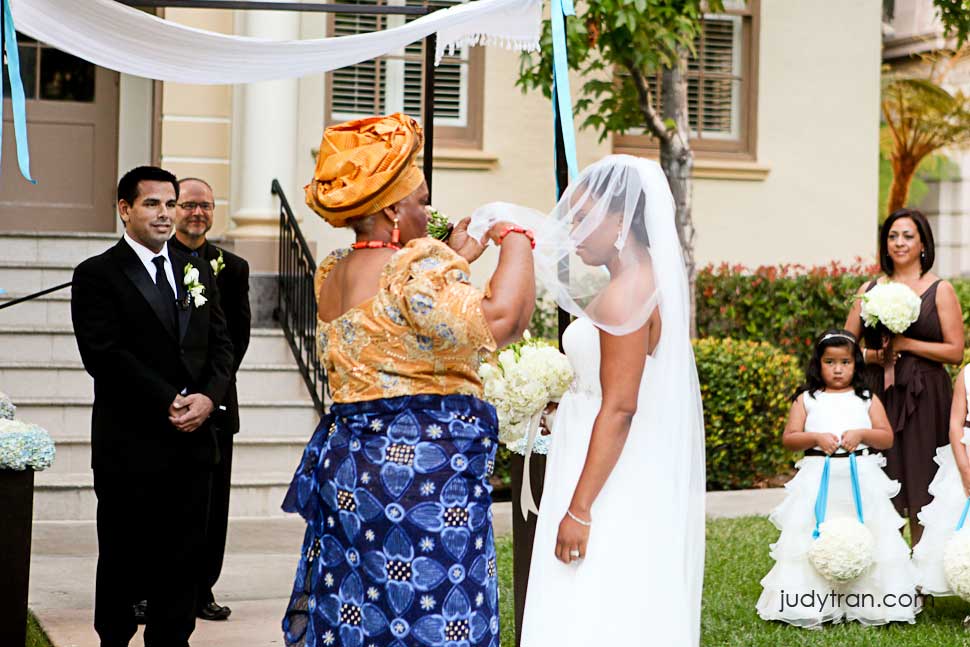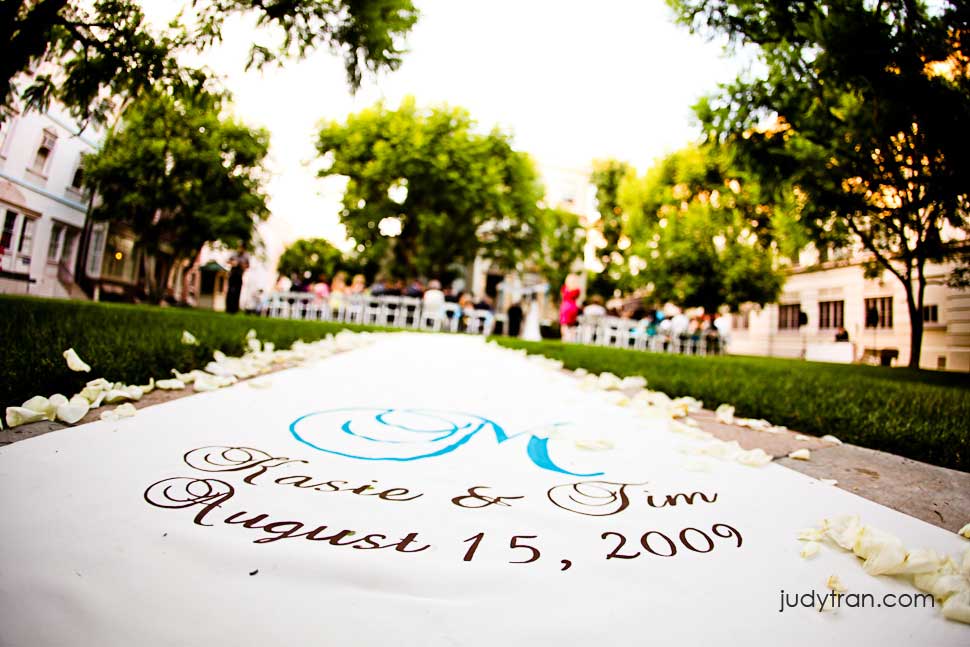 I don't think these two ever stopped smiling during the entire ceremony!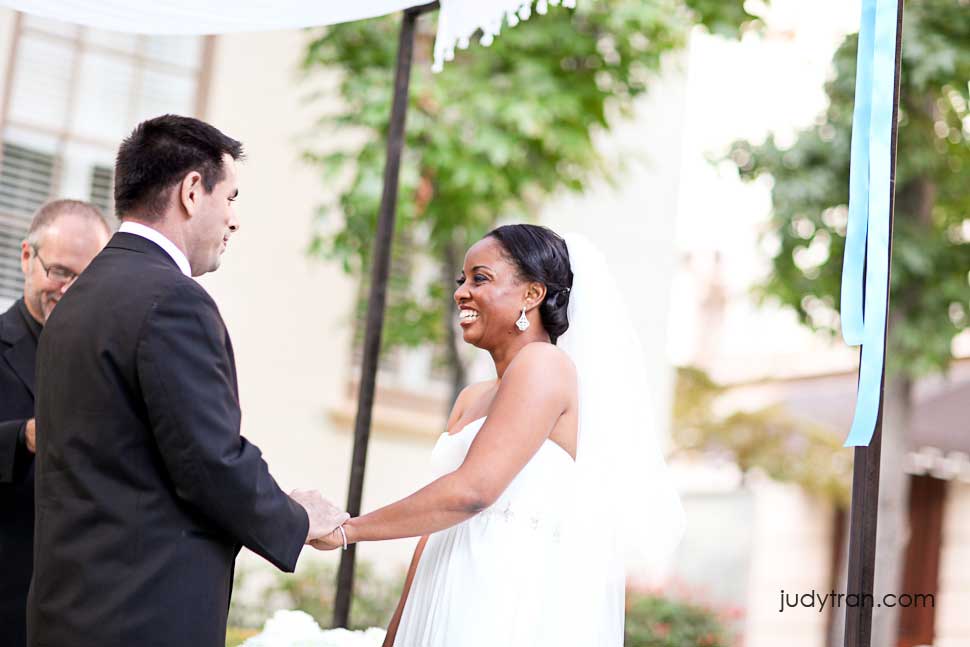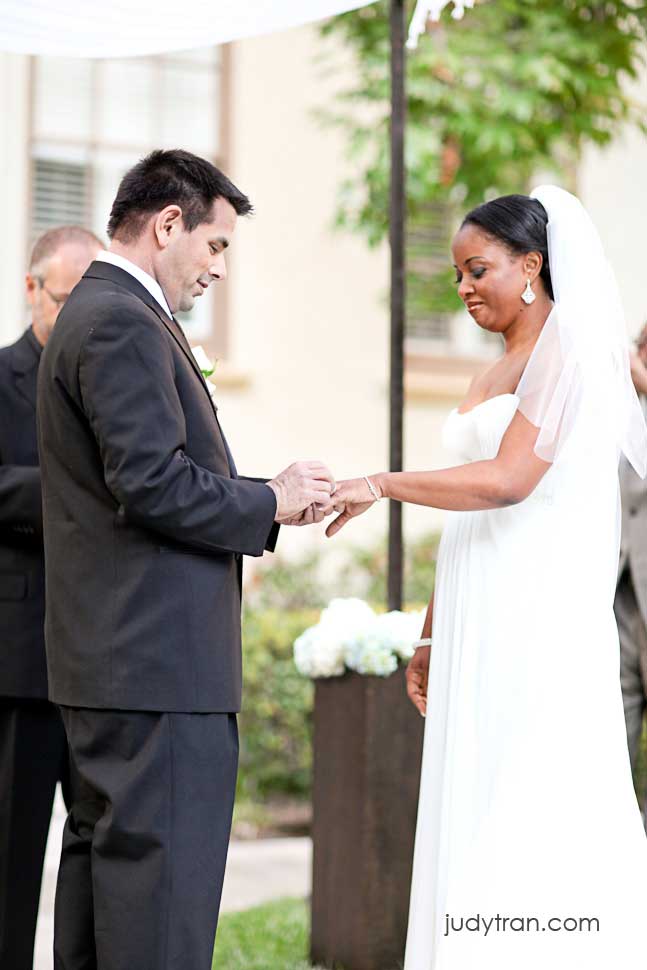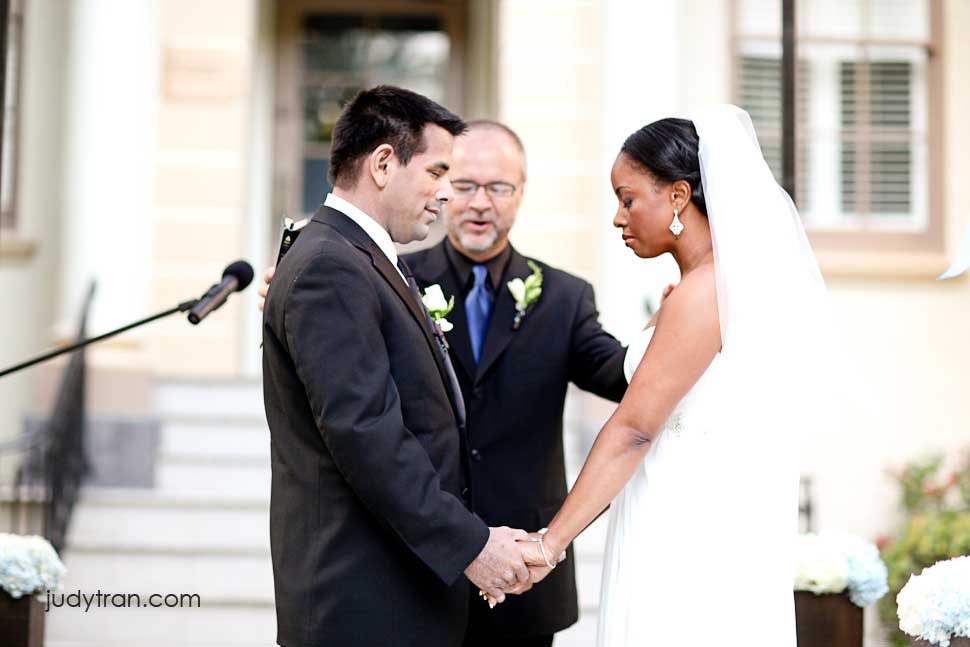 "And now you may kiss your bride!"
"… Wait just a sec," says Kasie as she reaches into her cleavage to pull out a Listerine spray.  ***LOL***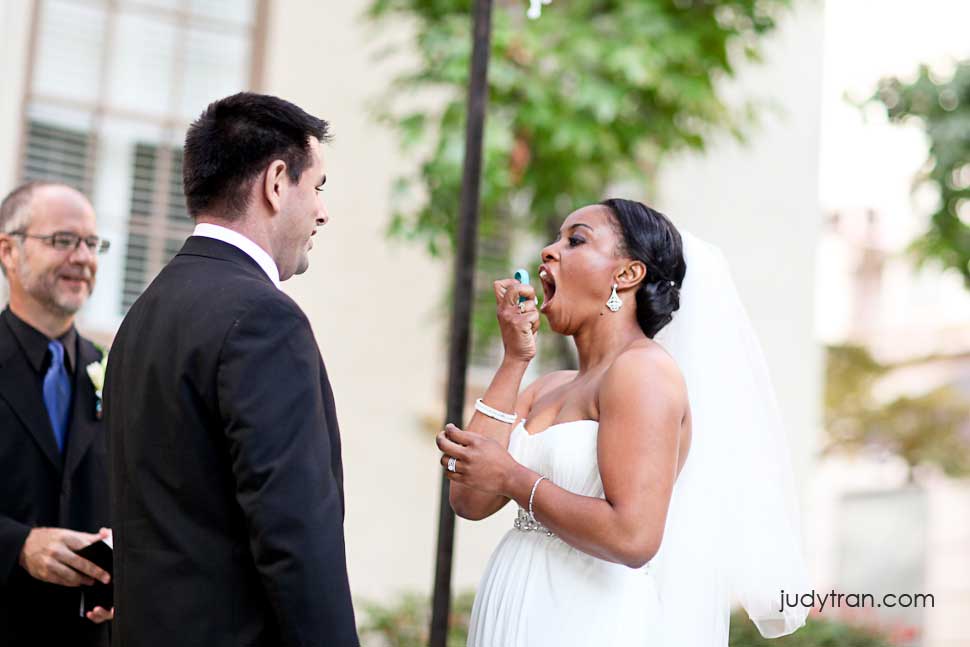 And here you have it… for the first time:  Mr. and Mrs. Mehram!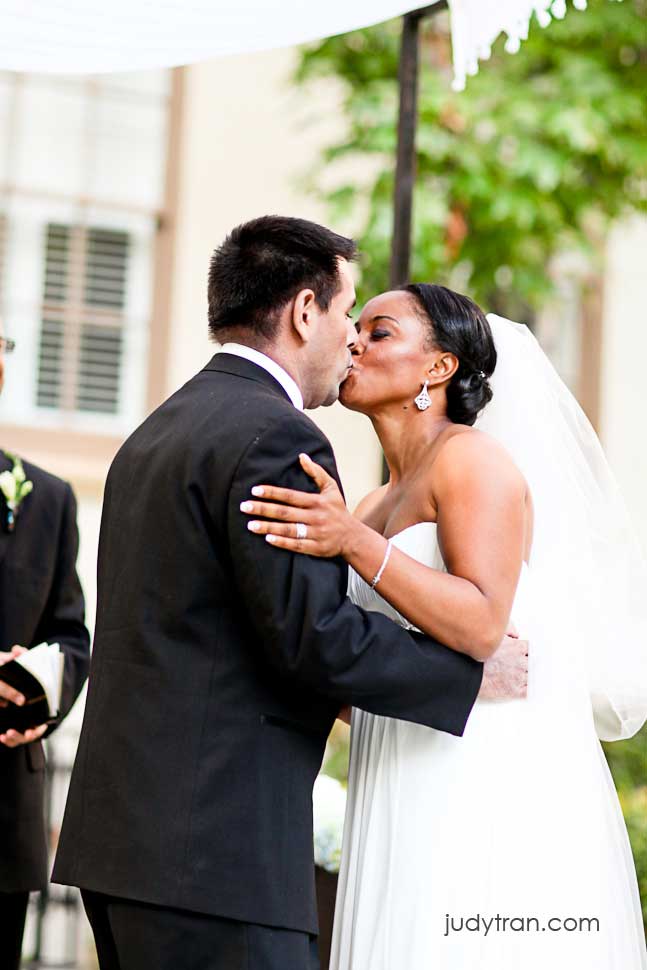 After the ceremony, we had about 15 minutes to catch a ride (on a little golf cart) to the New York backlot for a few photos.  It was AWESOME!!!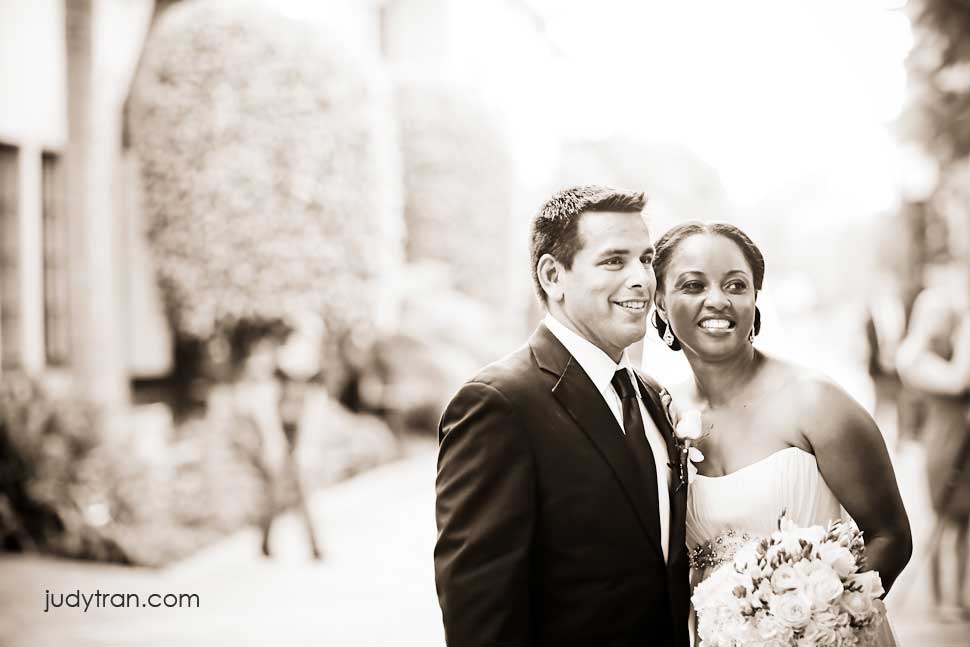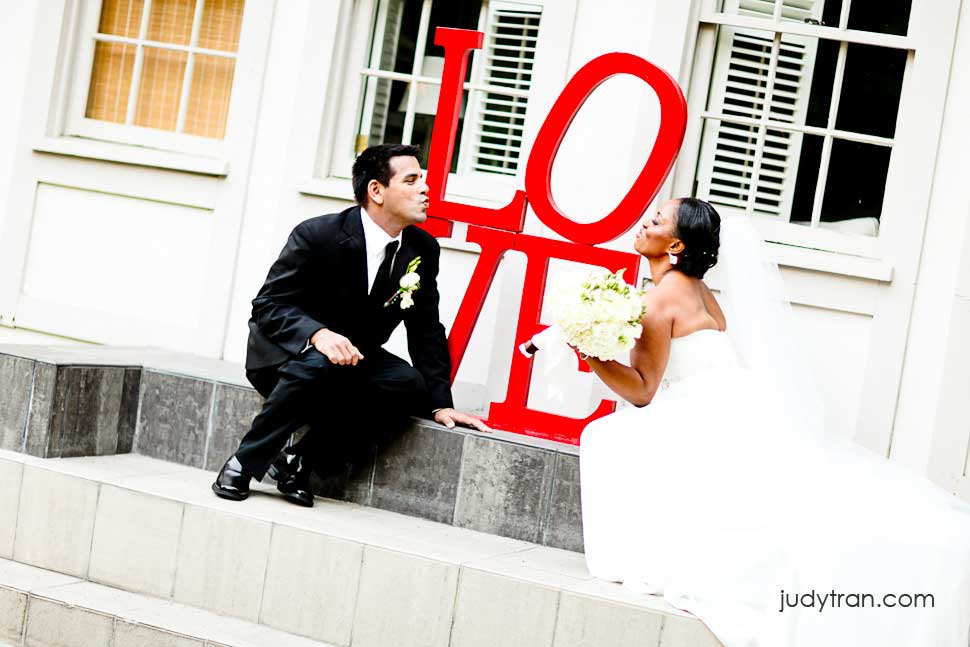 Kasie and Tim wanted a picture where they were running up from a subway station.  I love the vacant and desserted feel to this picture!  It's almost impossible to get access to the New York Backlot, but when you have a wedding there they make the exception for wedding photography.  Paramount Studios is usually a $10,000 permit fee for the New York Backlot.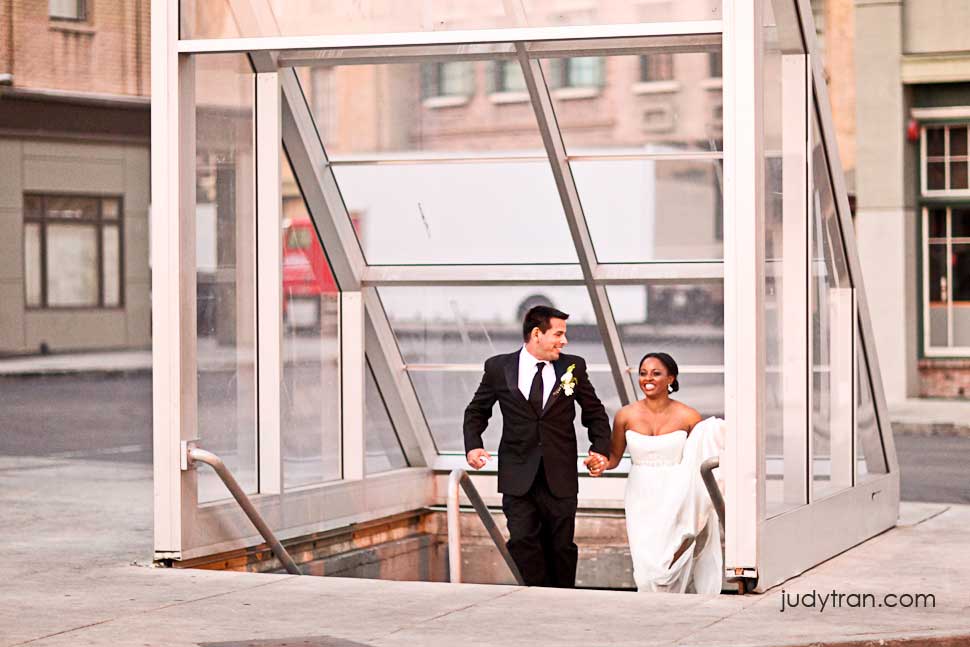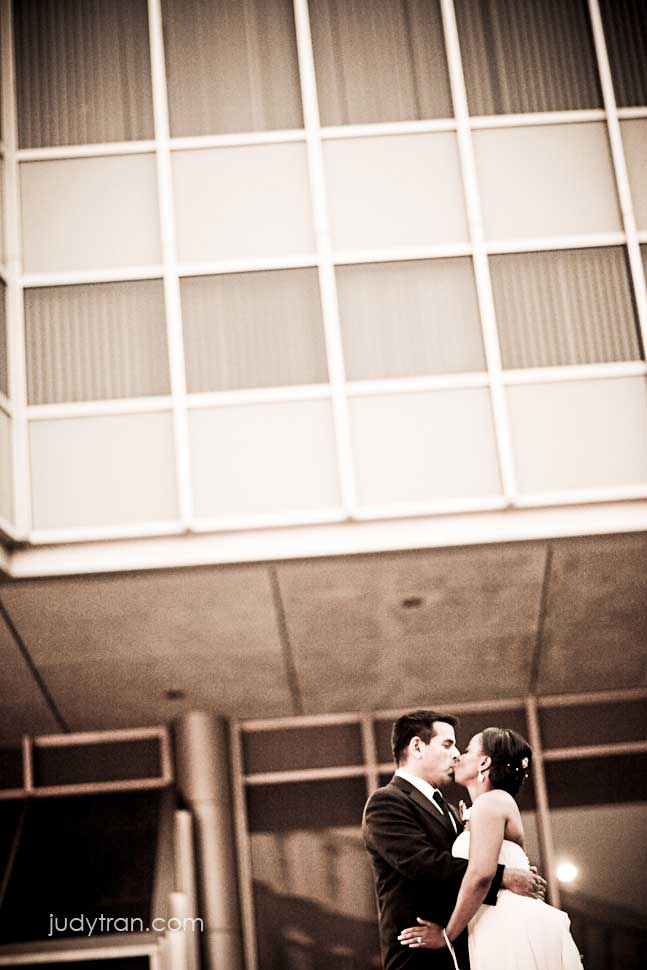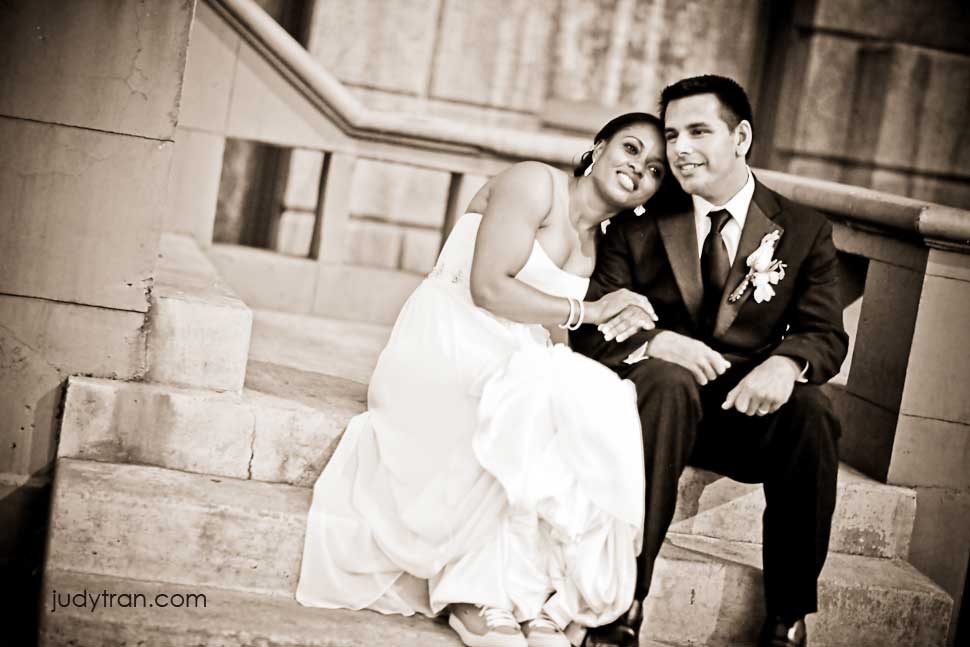 This is soooo New York!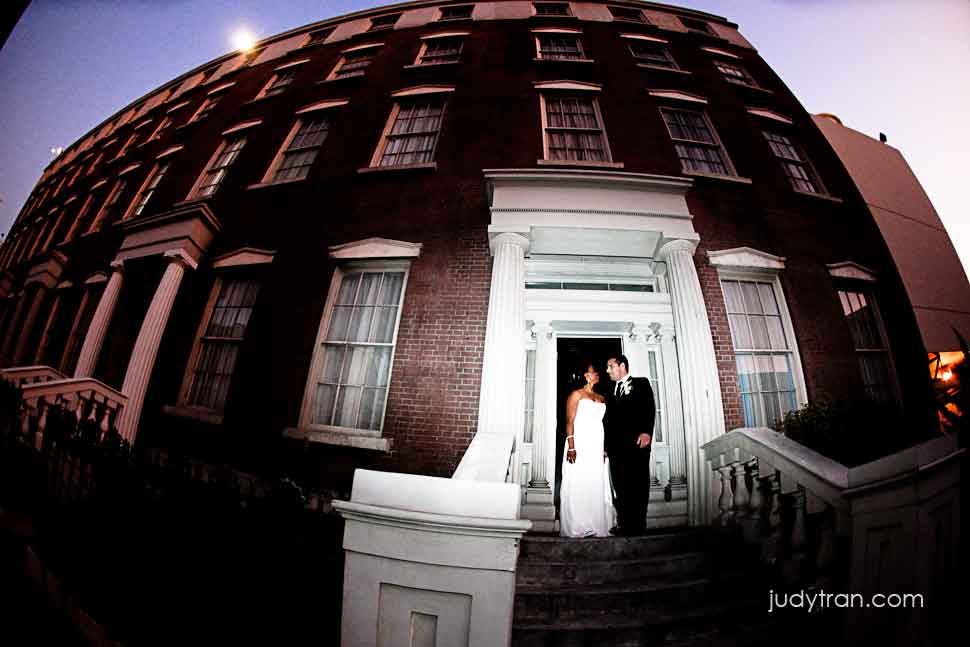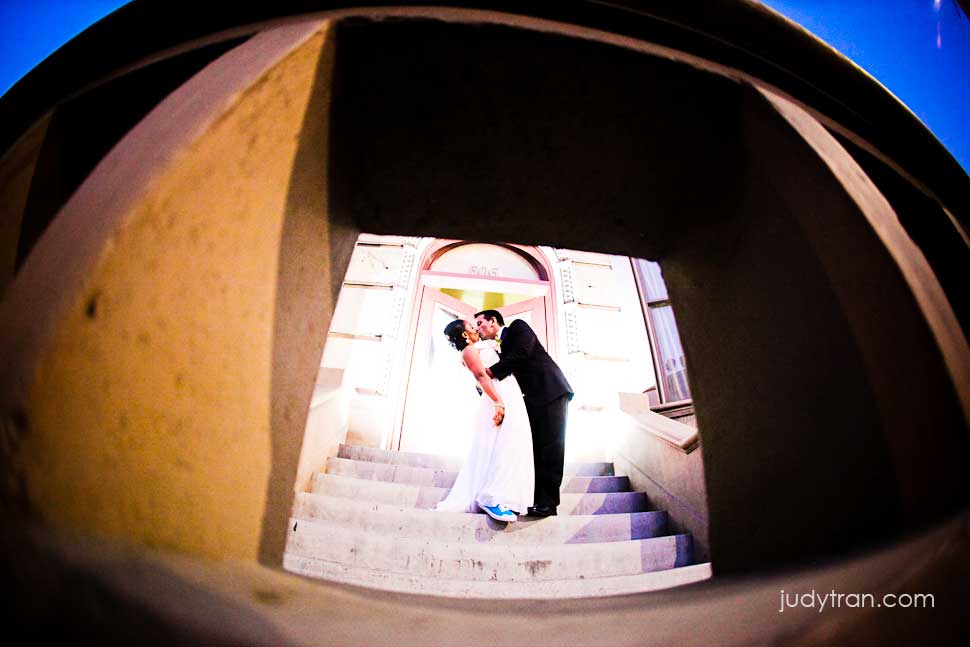 The reception was filled with lots of laughter.
They nicely cut the cake and nicely feed it to each other!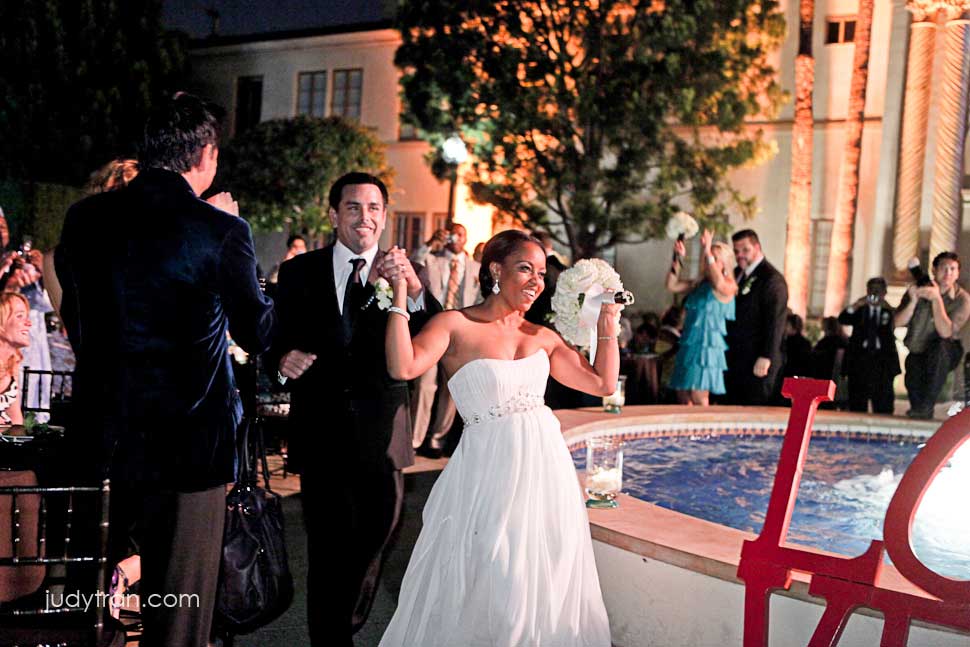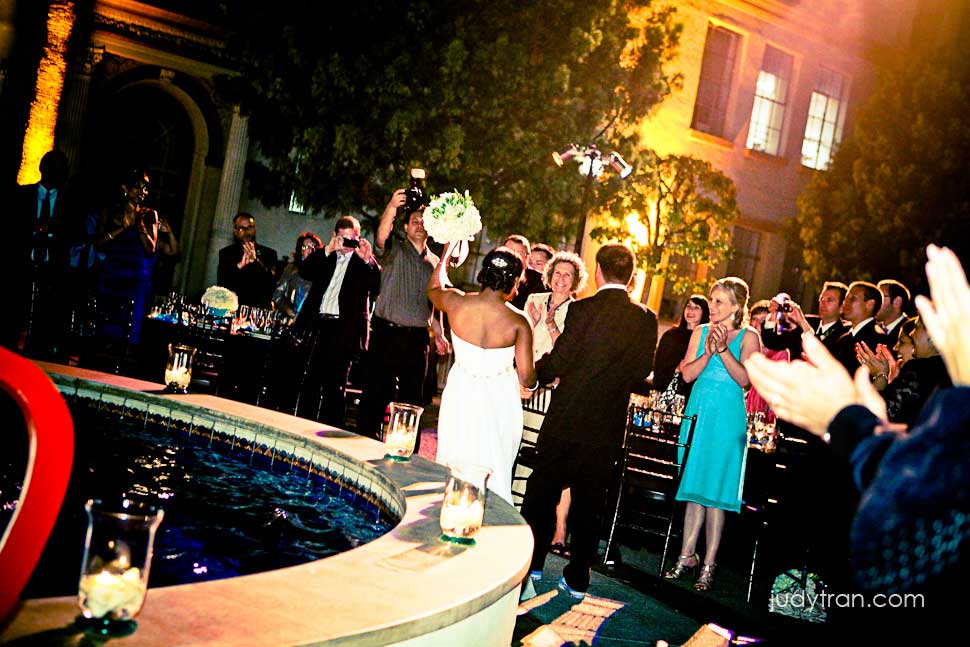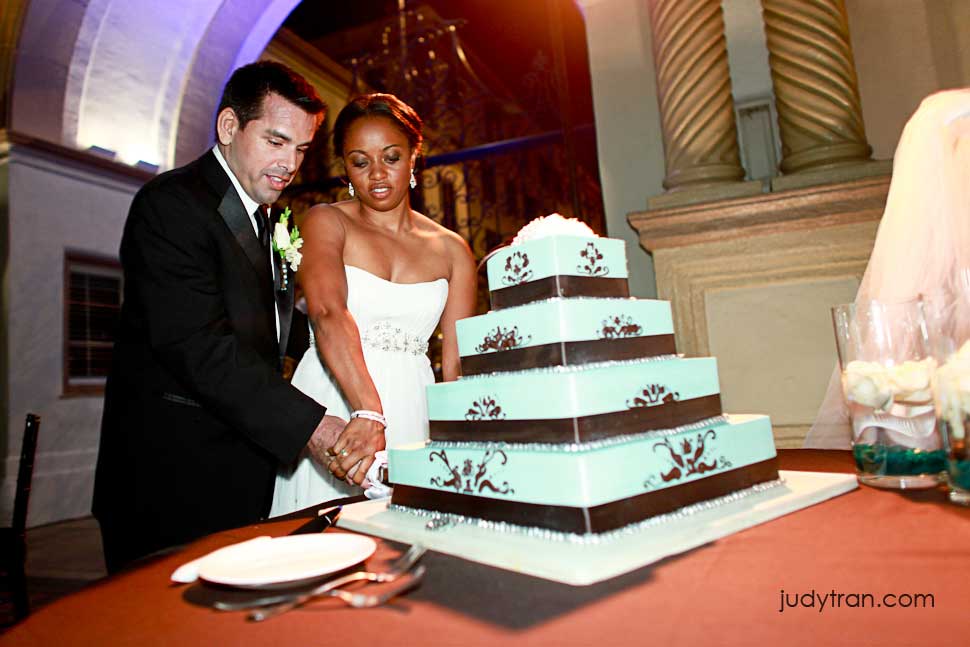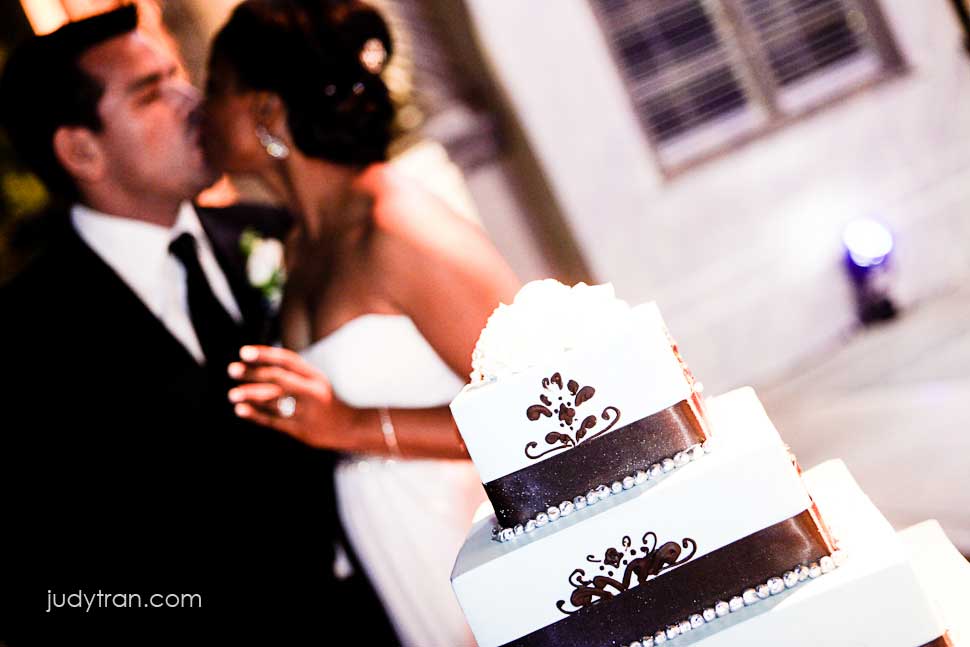 Kasie got the party started by busting a few moves on the dance floor!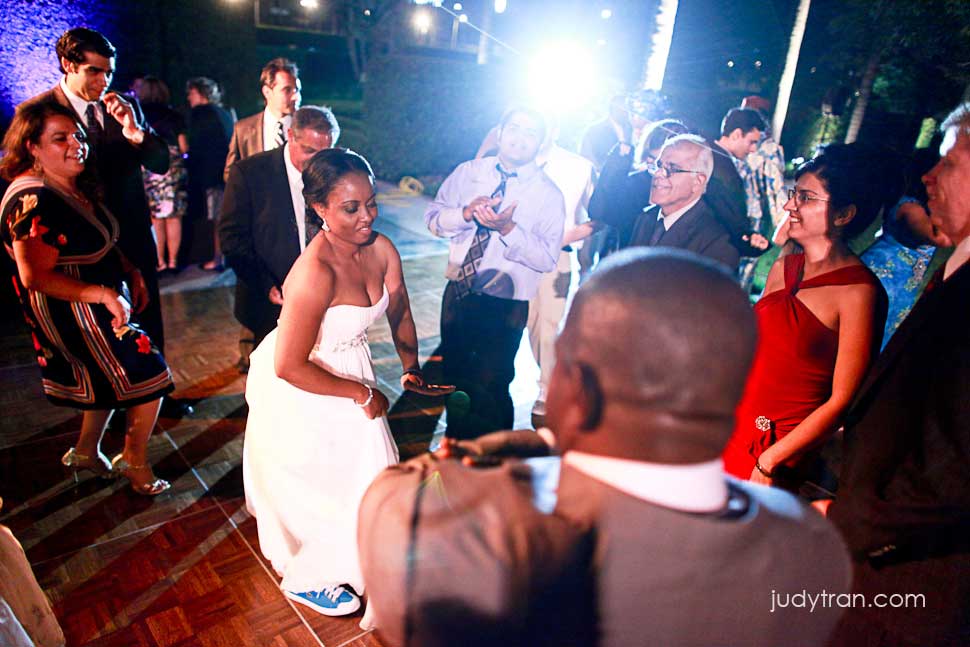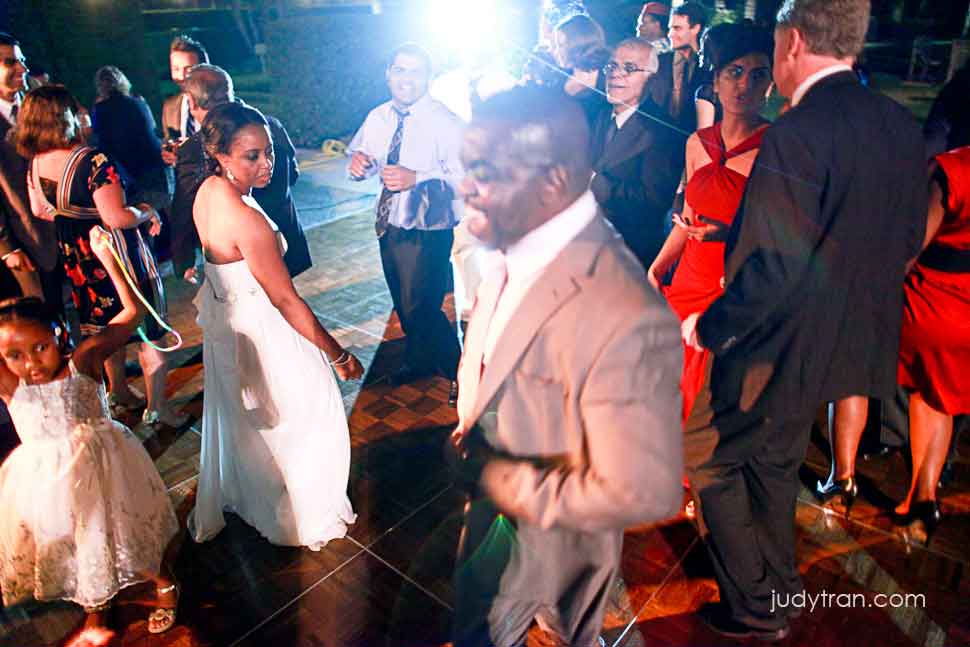 He was dancing to Michael Jackson…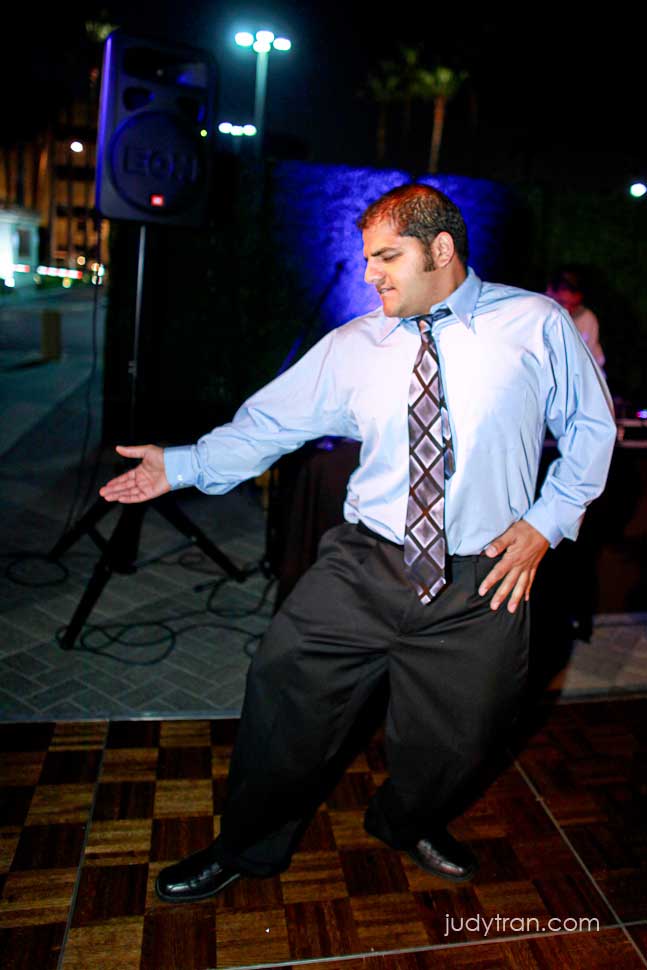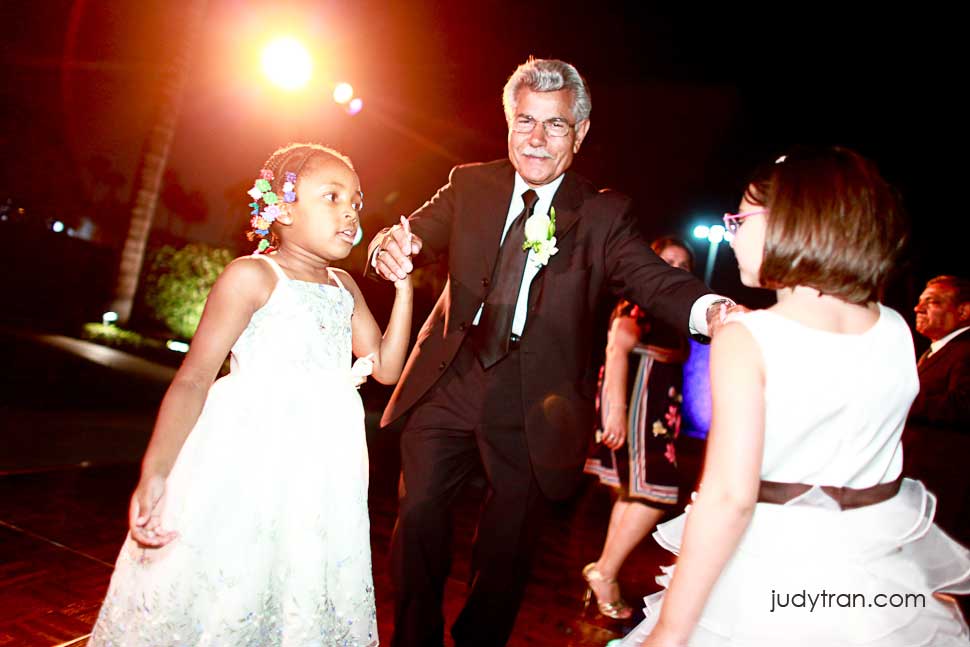 Wow… what a wonderful wedding!  Thank you Kasie and Tim for having us there and being a part of your big day.  Congrats guys… you guys ROCK!  What an amazing opportunity for us to do wedding photography at Paramount Studios!