Hi Everyone,  meet Shelley (another high school friend of mine), her husband Antoine, and their baby, Audrina!!  I can't believe it's been almost 10 years since I've graduated High School… where does the time go??  Thank God to Facebook — I am able to reconnect with so many high school friends and acquaintances!  I am very excited to be part of Alhambra High School's class of 2001 reunion planning committee.  I can't wait to reconnect with more high school buddies to find out how they are doing!!
Here's a quick family portrait photography session I did for the Brooks family.  Baby Audrina is so cute and happy!!  Taking all these baby portrait sessions and family portrait sessions make me want to have a baby too!!! Yikes for Gavin!! LOL…
Baby Audrina at 8 months.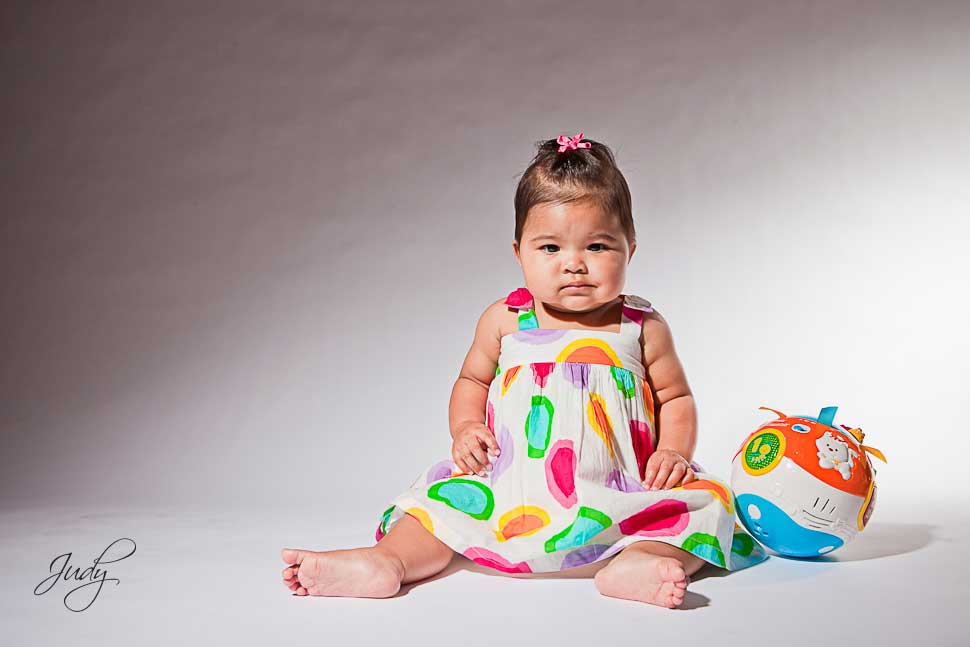 So cute!!  She looks just like her daddy…  I love how Audrina has SO many hair pieces.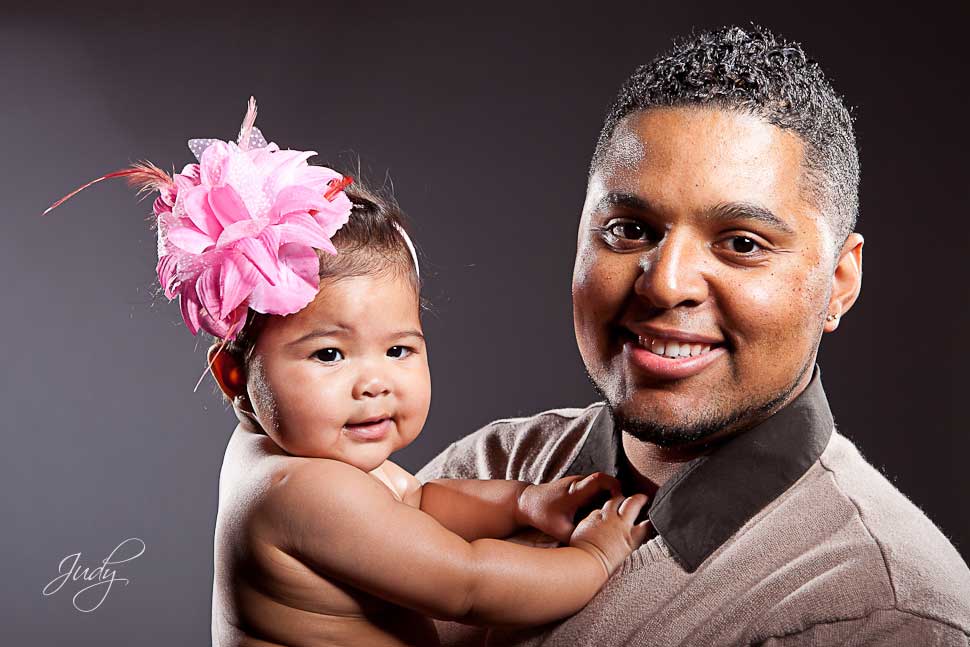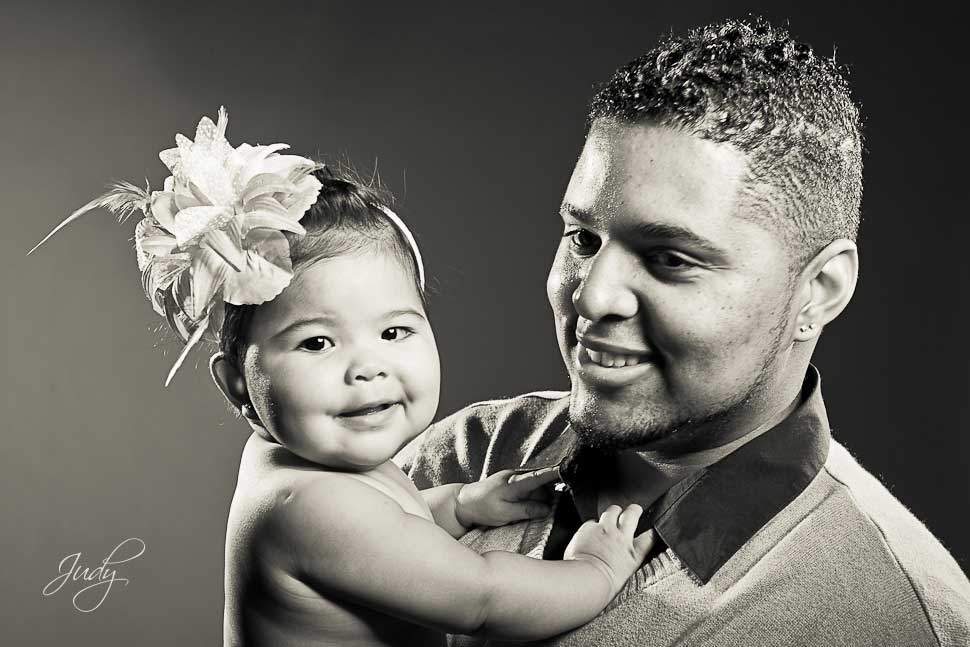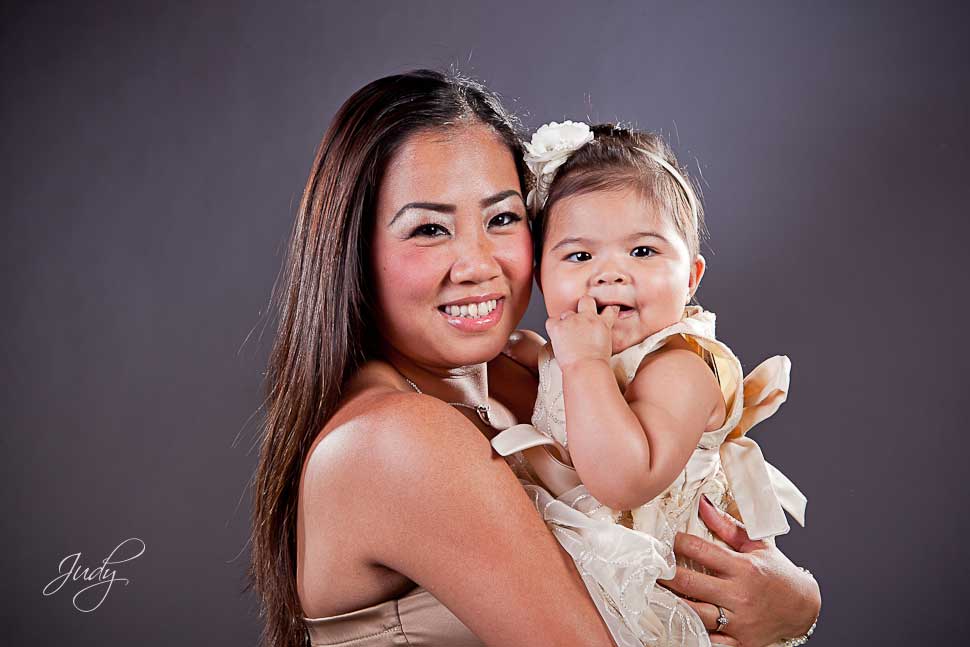 This is definitely one of my favorite pictures of Shelley and Audrina.  The moment… the connection between mother and daughter is just so priceless!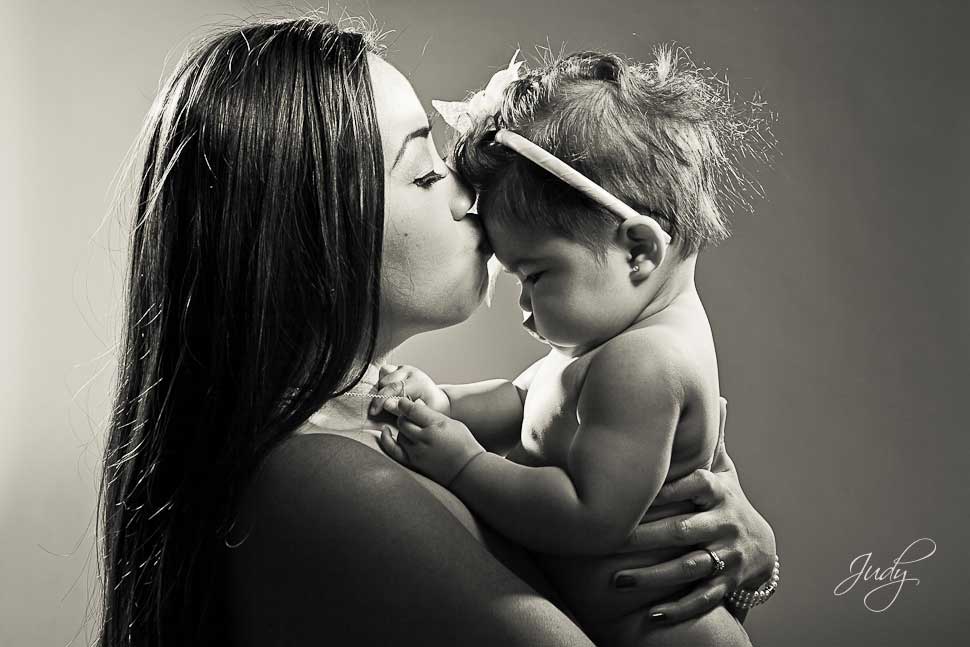 Isn't this adorable?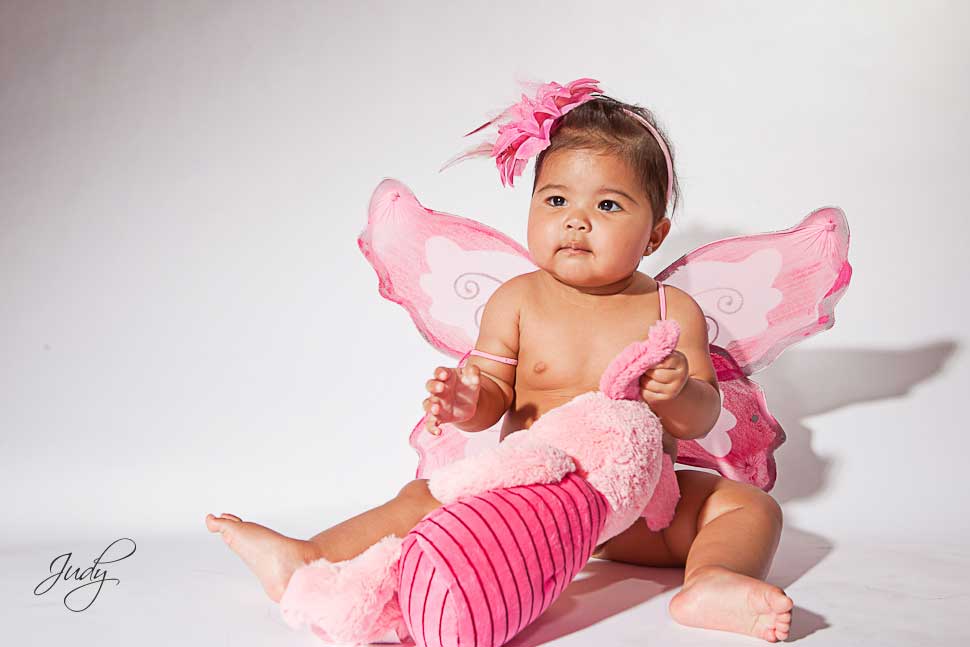 Pooh and Audrina — they are tight buddies…  🙂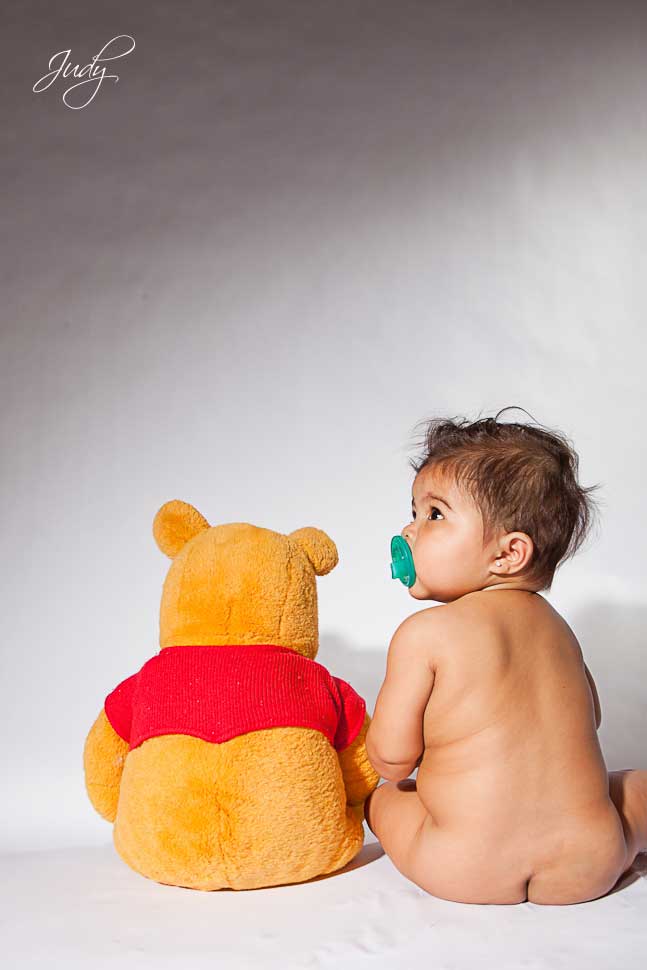 Look at her little feet!!  It's so cute how babies like to curl their toes.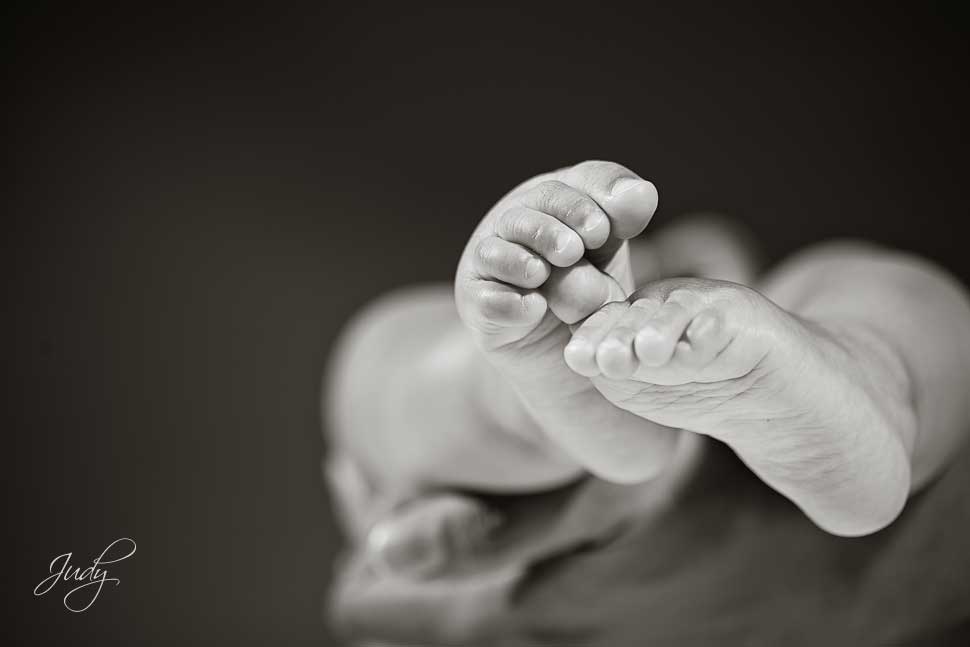 Congrats Shelley and Antoine!!  What a beautiful family… I can't wait for more pictures during Christmas!!!