I met Nahara and her wonderful family while photographing her sister's beautiful destination wedding photography in Hawaii.  Remember Val and Gary's destination wedding (in Maui) from a few blogs back? One of the benefits of being a wedding destination photographer is having the opportunity to photograph at beautiful exotic places such as Hawaii.
It was such an honor when Nahara asked if I can photograph her family portrait session at the Los Angeles Union Station.  I had such an incredible time hanging out with this sweet and genuine family.  There was nothing but smiles and laughter!!  Nahara and David have three lovely girls and they all were such a joy to be around.  It was so great spending the day with them in Hawaii and again in LA!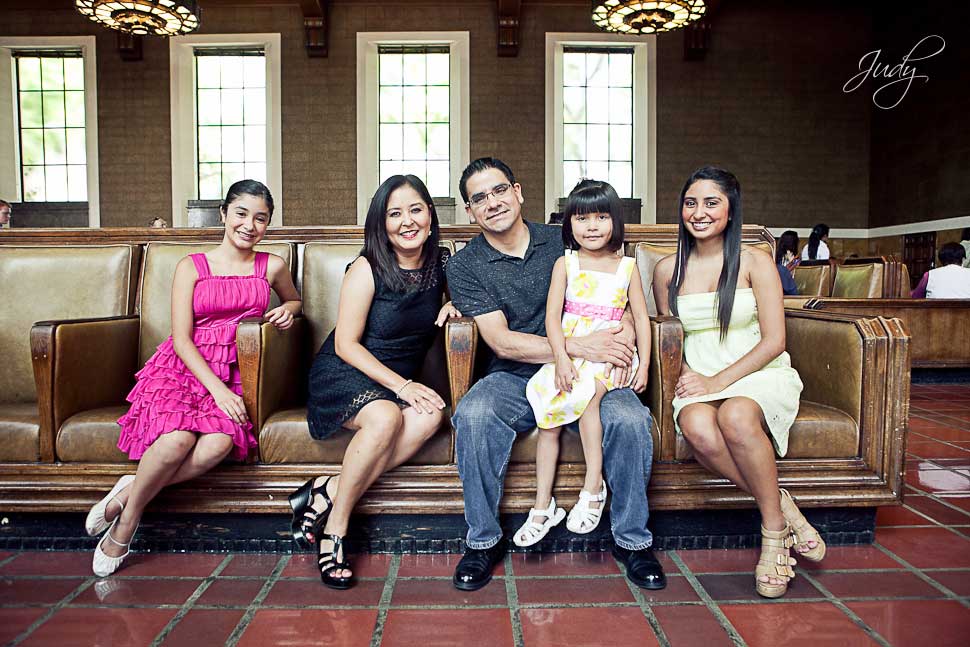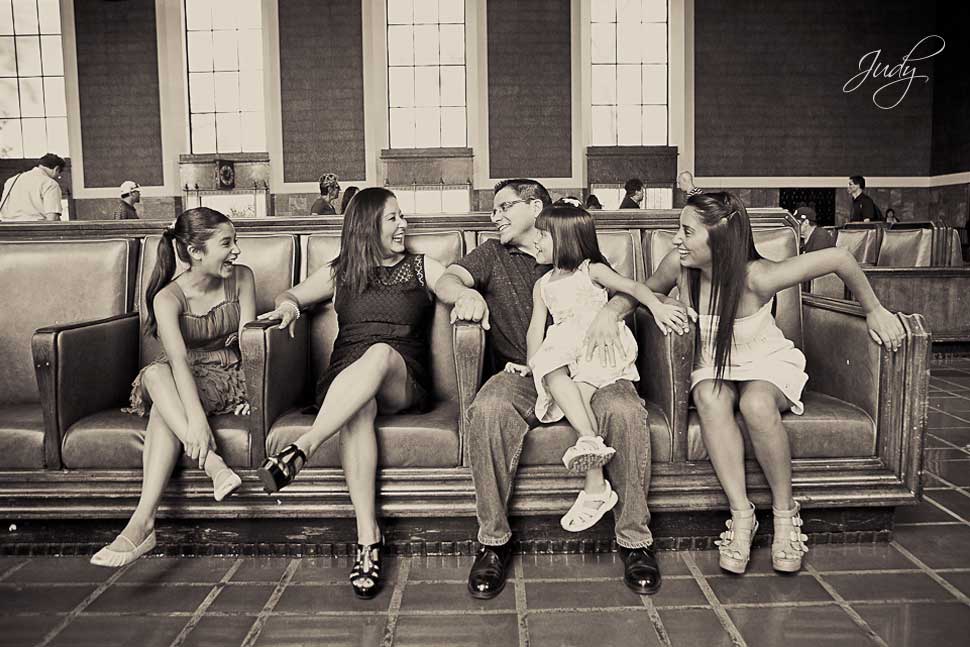 Mia, the youngest of the three is such a cutie pie.  She's a total ham and got us all laughing the entire family session.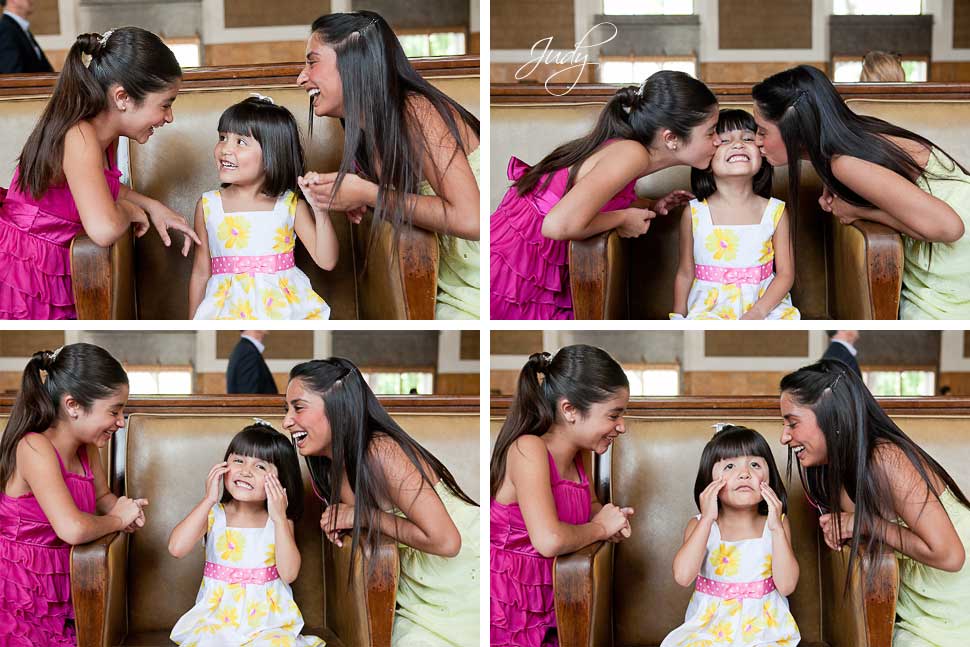 I love this picture!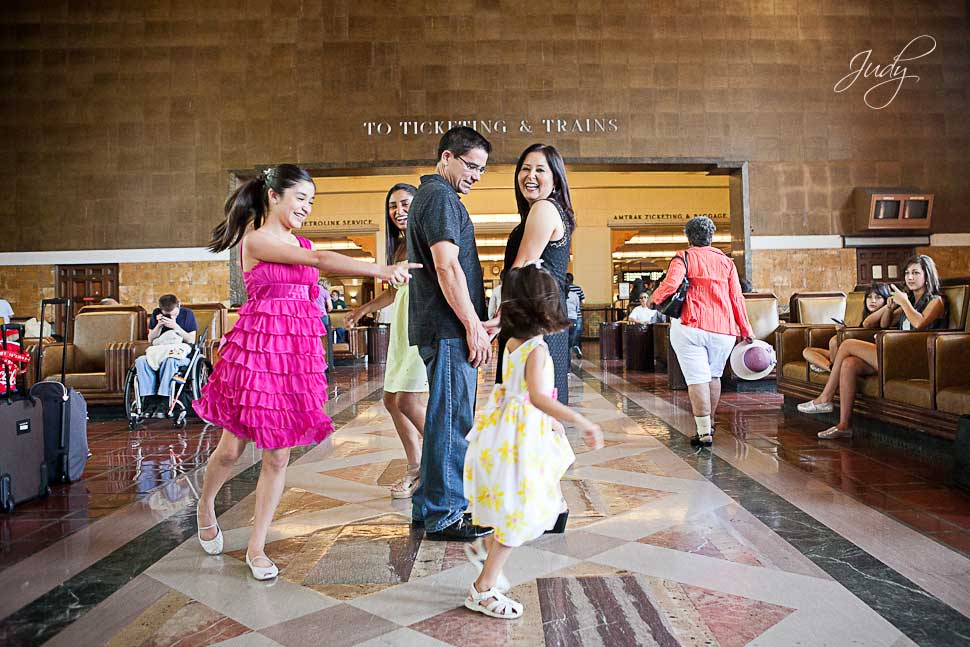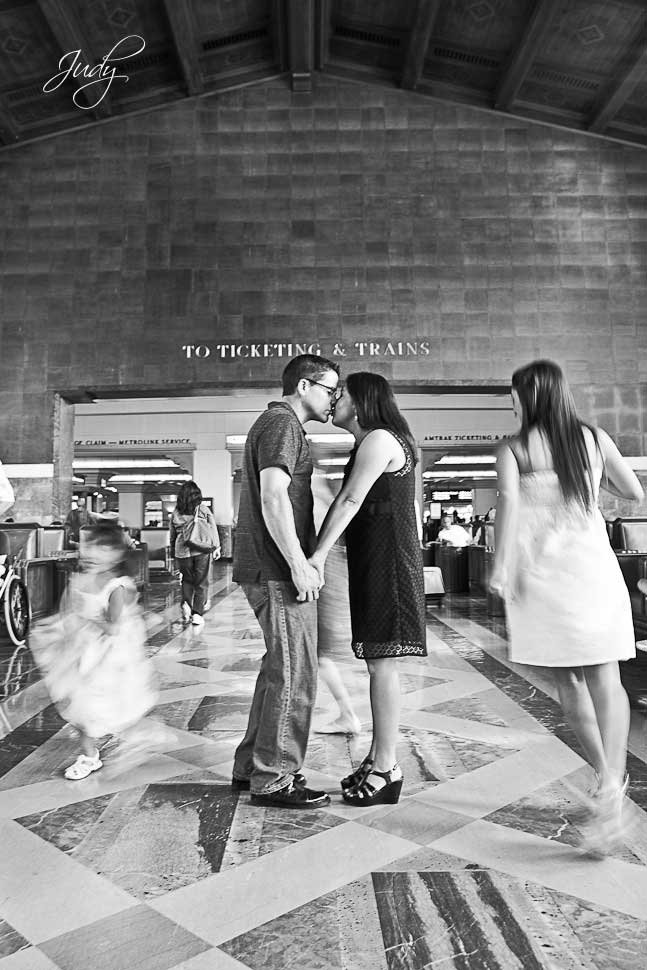 Although there is quite an age gap between Lily (the oldest), Belle (the middle) and Mia (the youngest), all three girls were very very close to each other.  It makes me so happy to see such closeness in siblings.  I love how they always giggle and play with each other.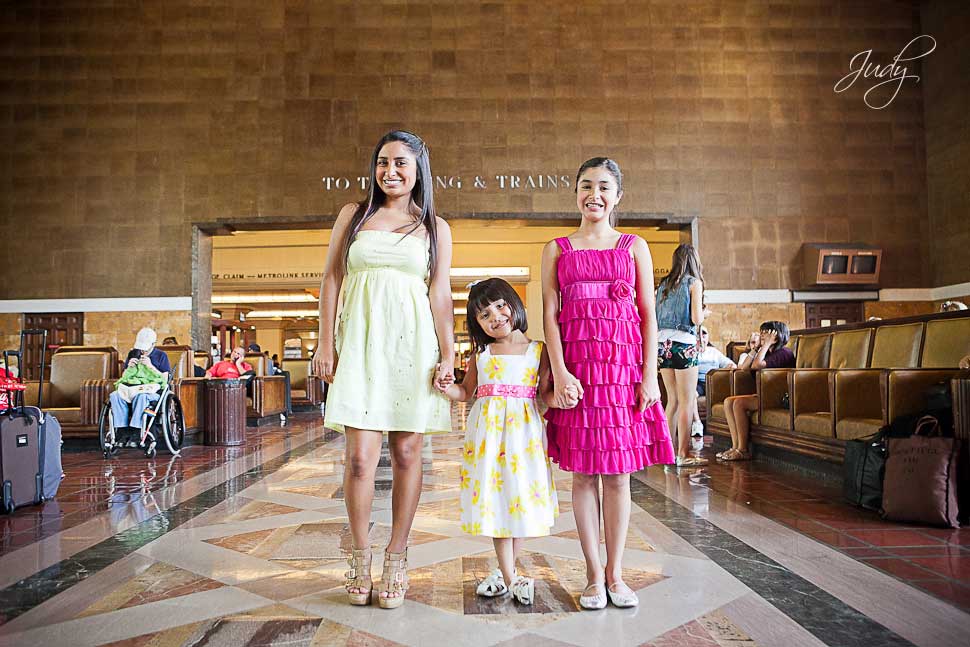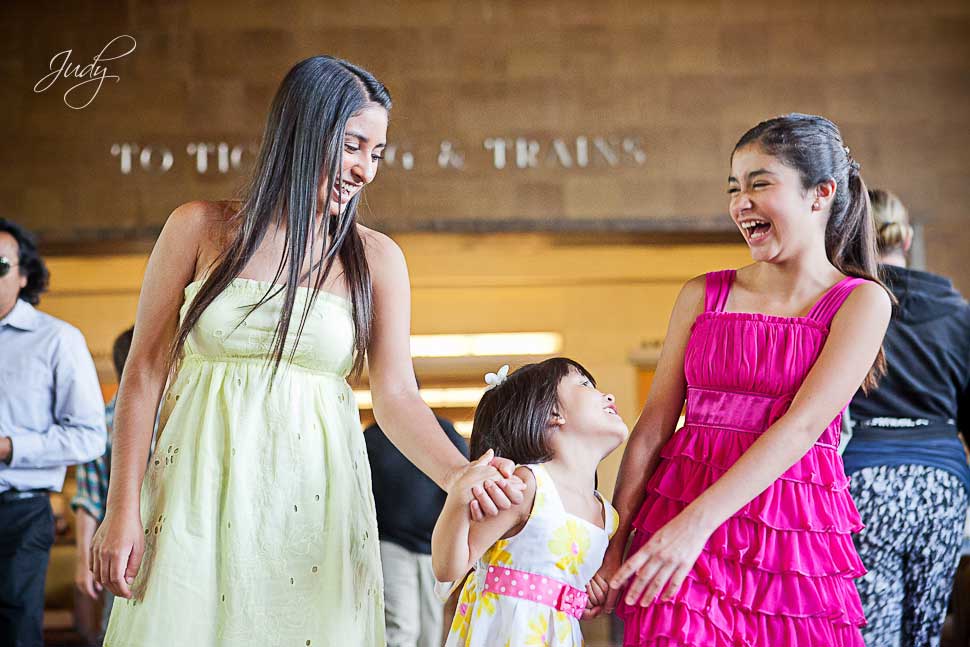 And of course I had to do a mini session for mom and dad as well.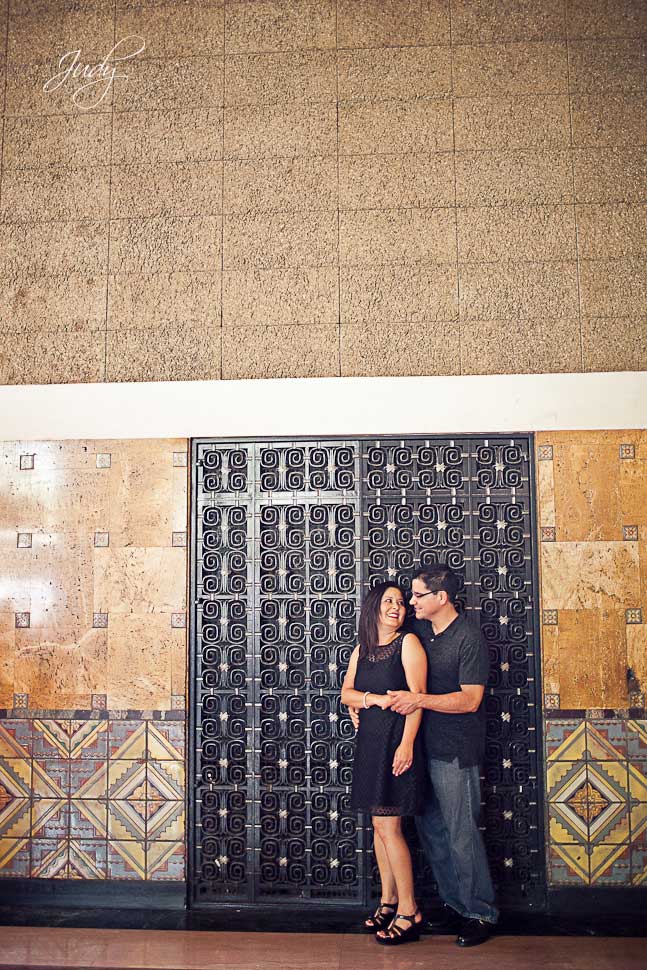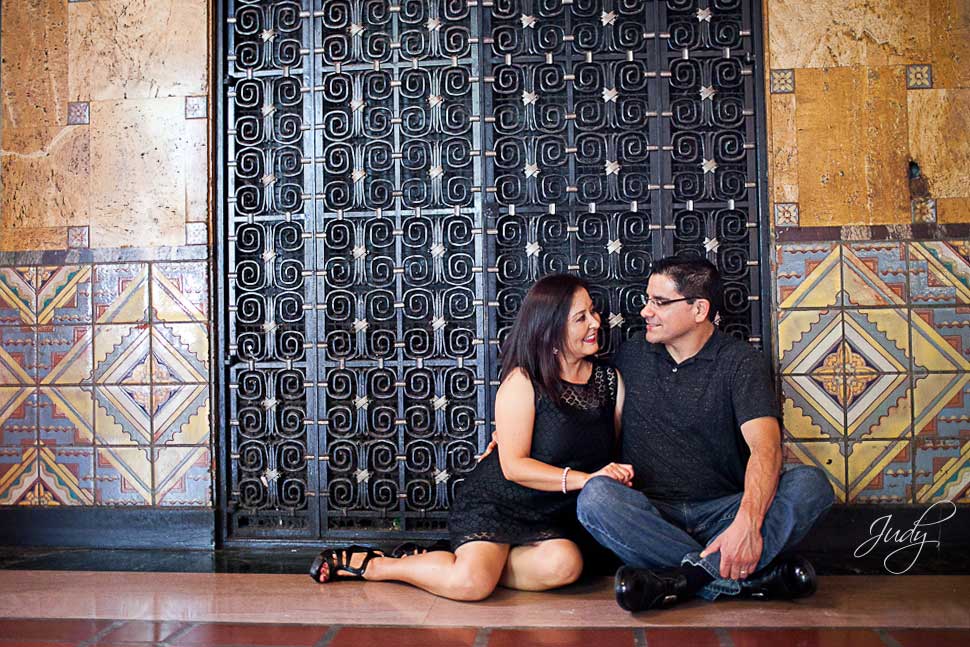 Did I forget to mention that their entire family models for a living!?  😉  They all are such naturals in front of the camera… Camera loves them!!  Strike a pose.  Check out Mia!!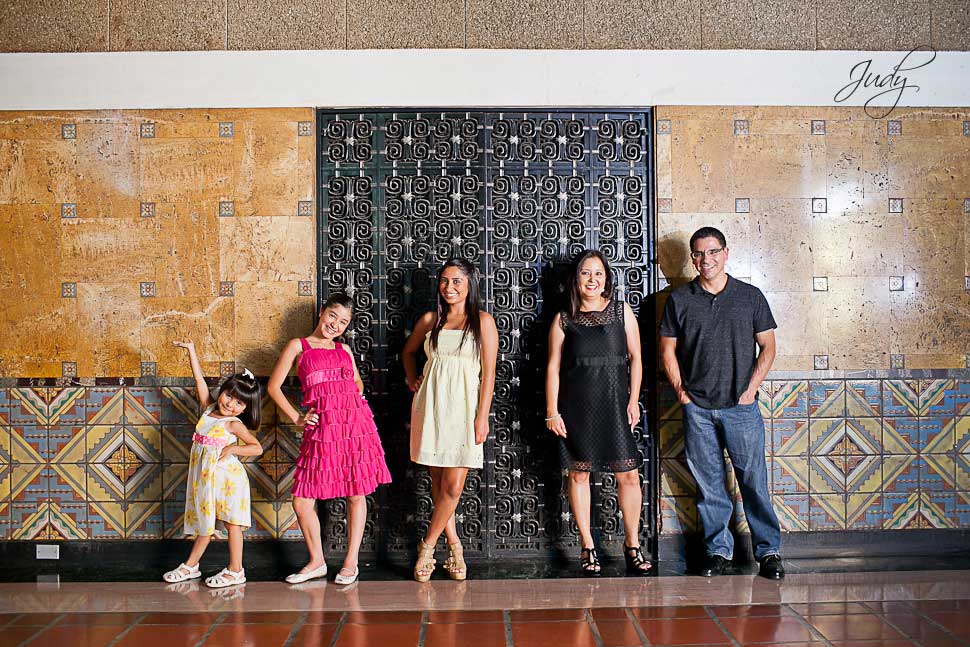 Take 1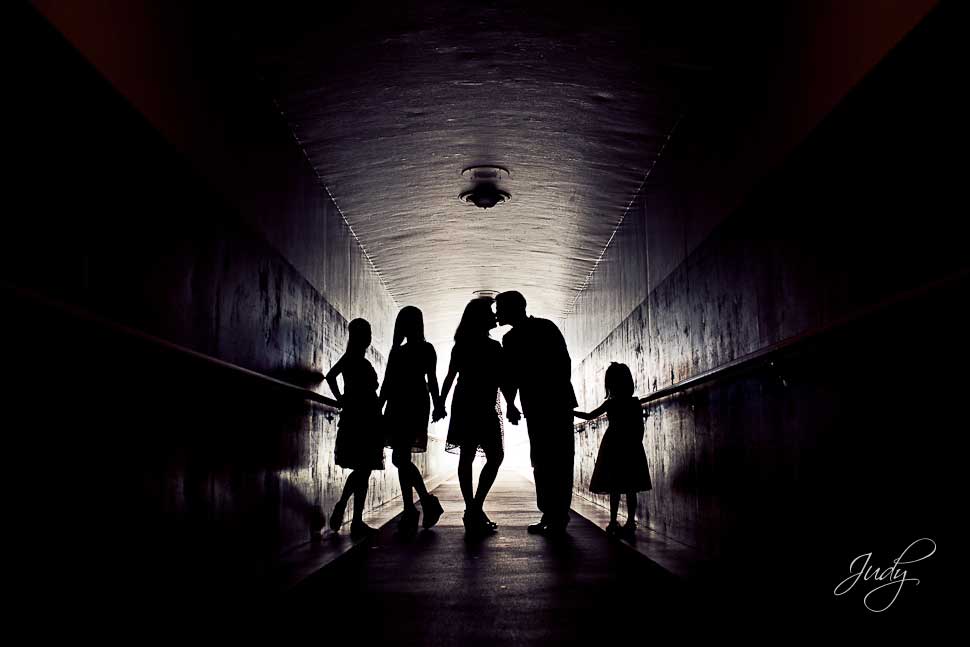 Take 2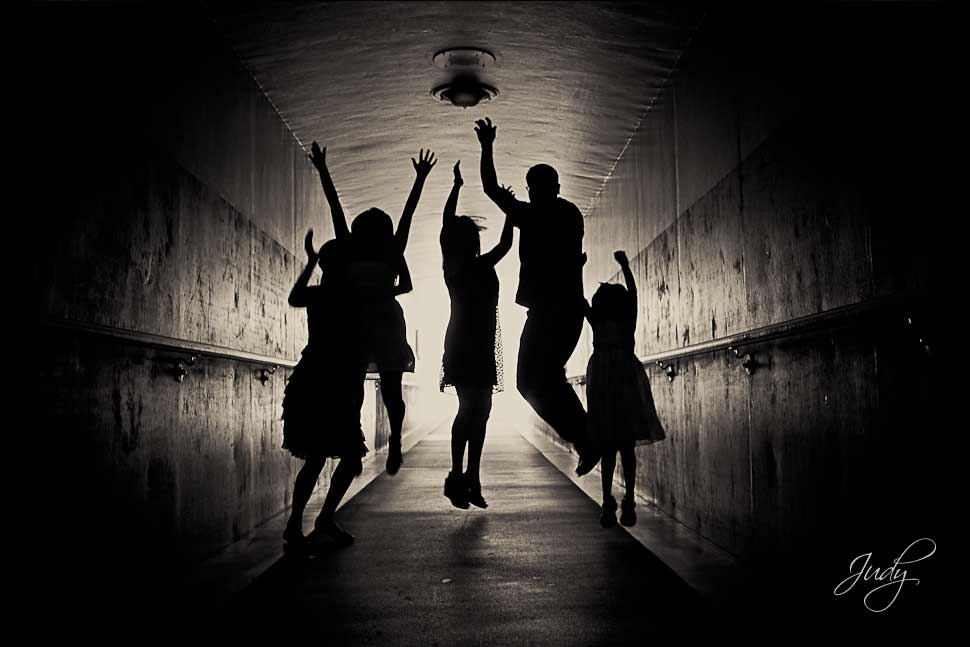 Take 3.  LOL  Poor Mia… she's always behind on the jump.  Such a cute picture though!  I love it.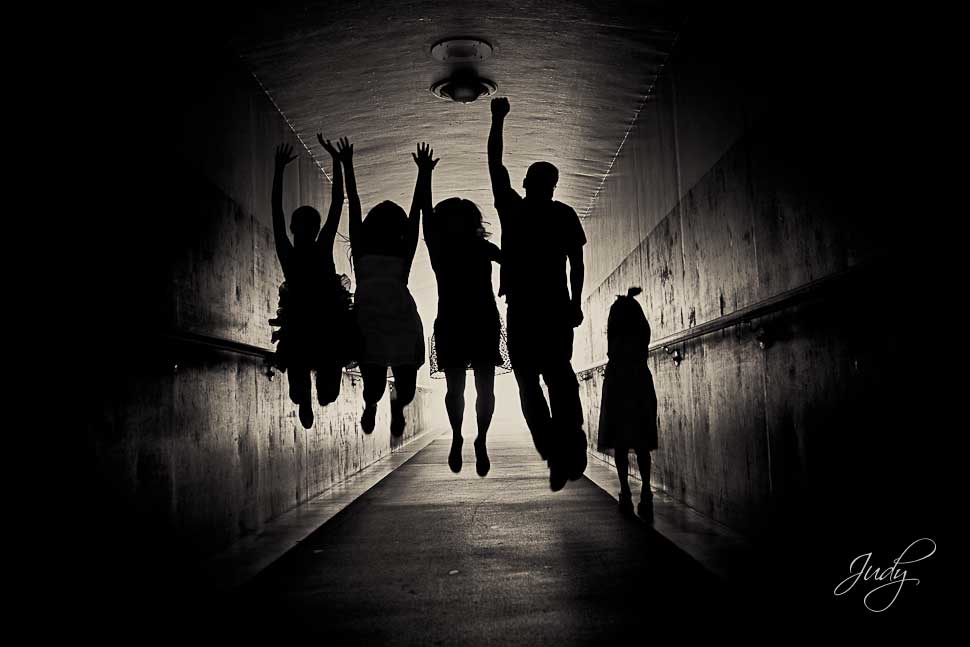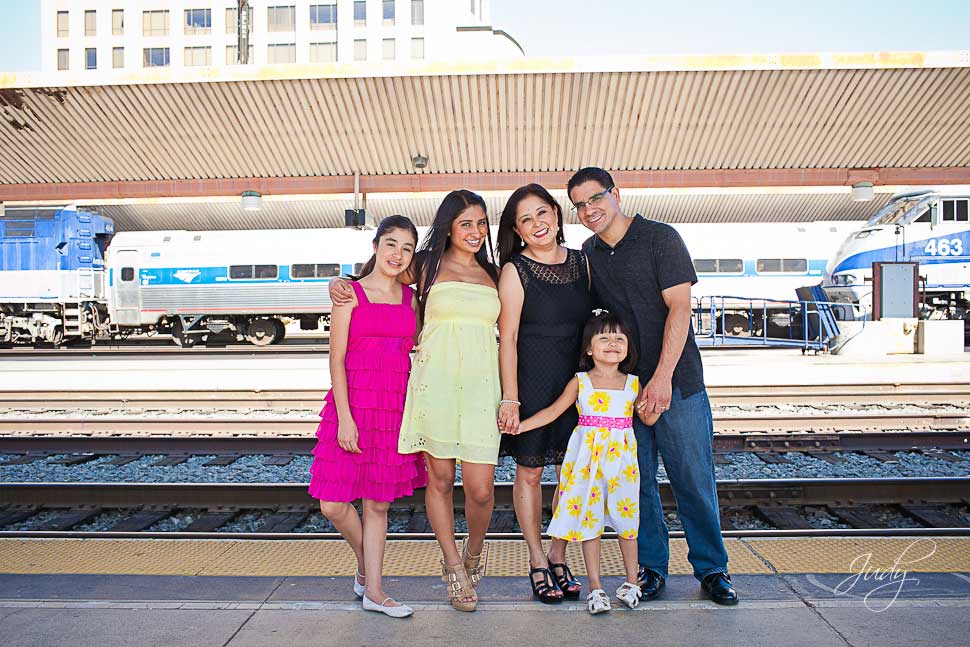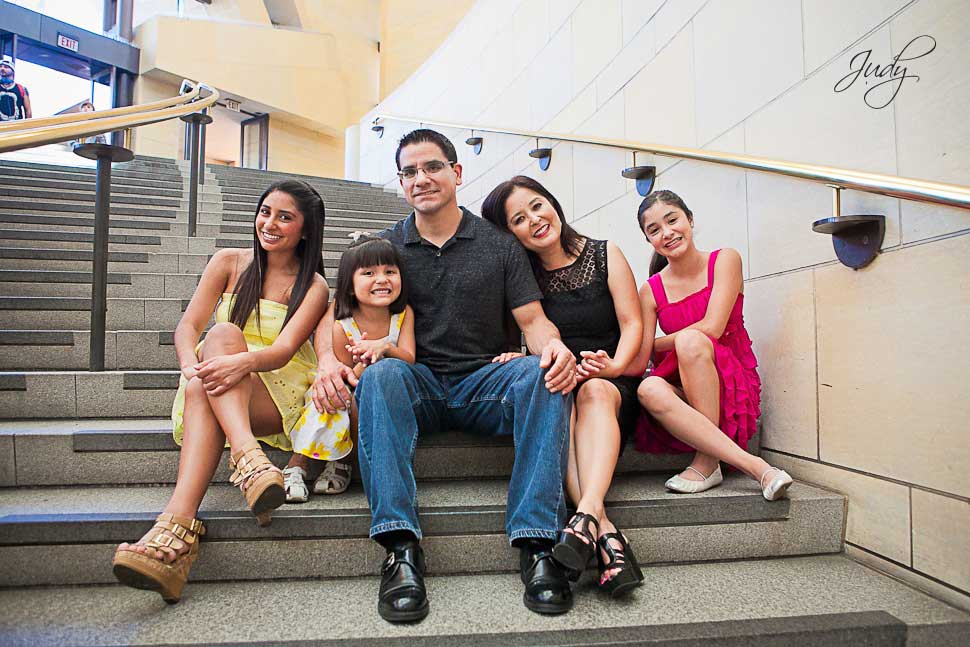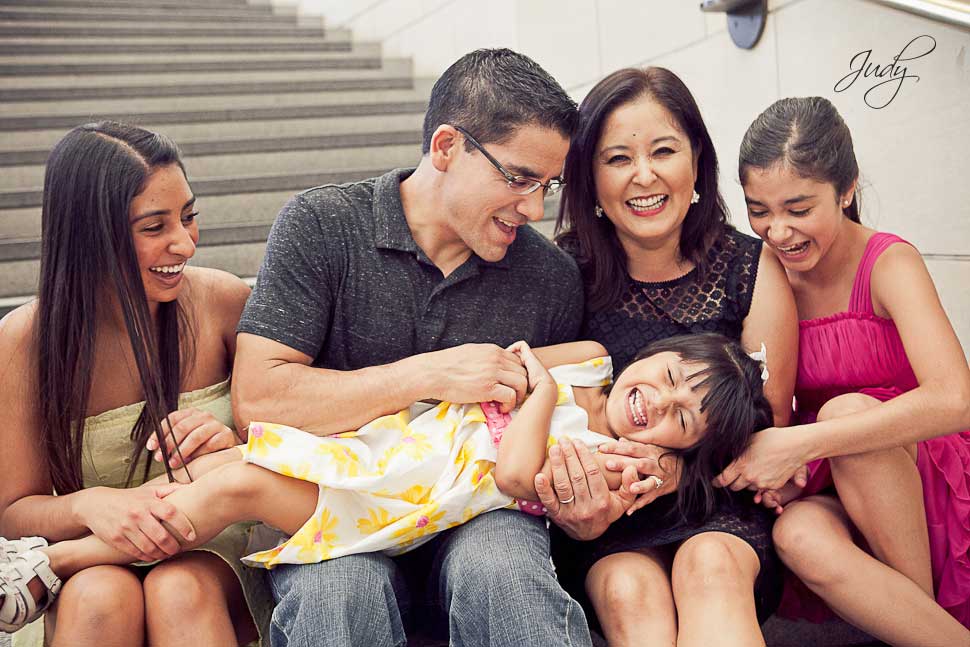 Hahaha…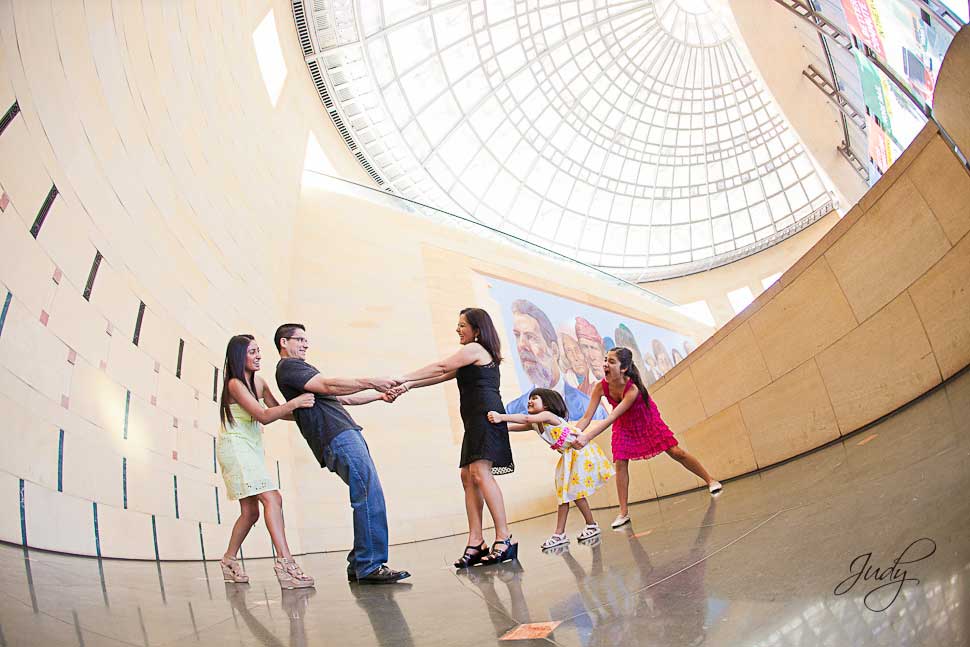 Congratulations to Lily for graduating high school!!  While I was at it, I told her to bring her cap and gown so I can do a mini senior portrait session for her.  Gavin and I, along with our partner Doug own another photo company specializing in High School Portrait Photography and Senior Portrait Sessions.  Check us out.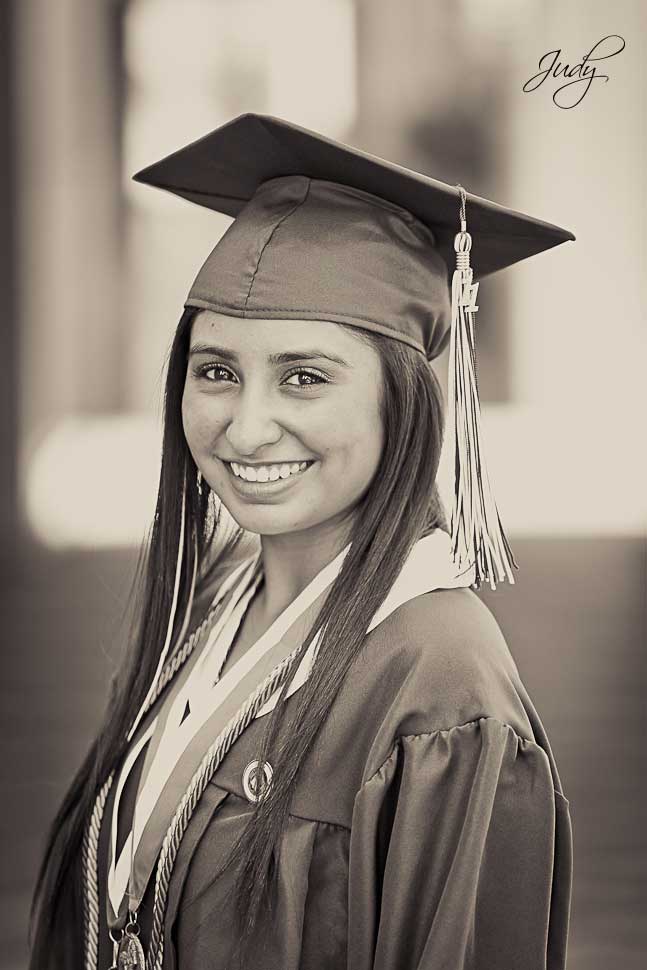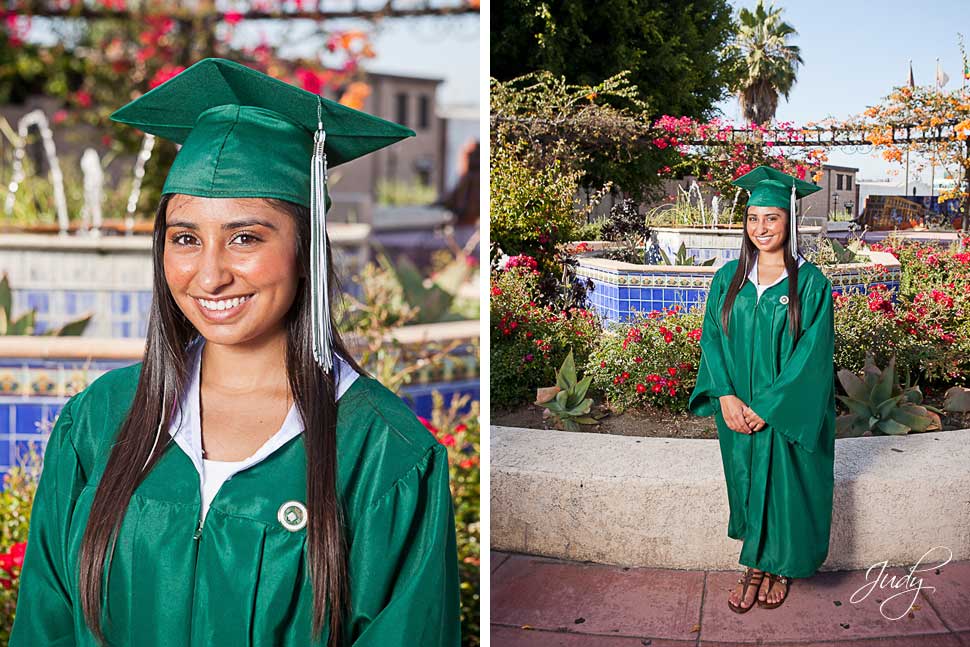 After doing our family portrait session at the LA Union Station, we hopped over to Olvera Street for a few more.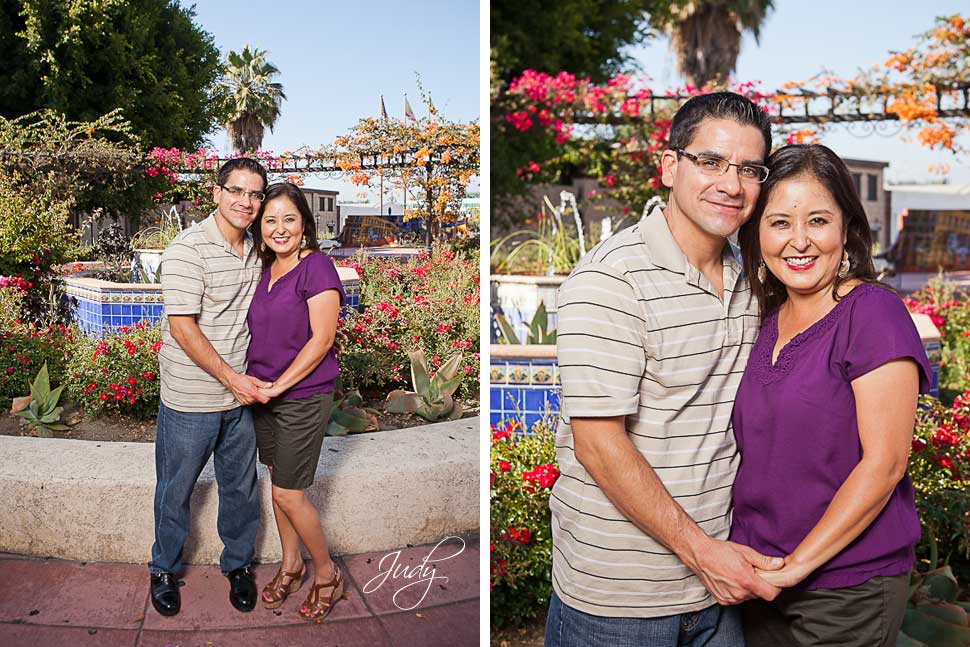 What a fun and beautiful family!!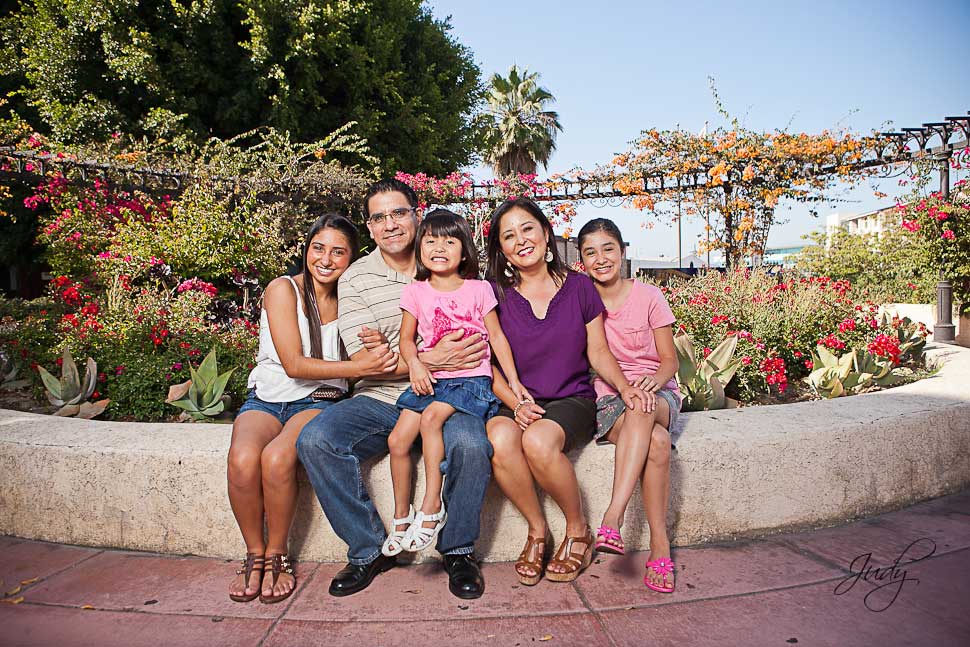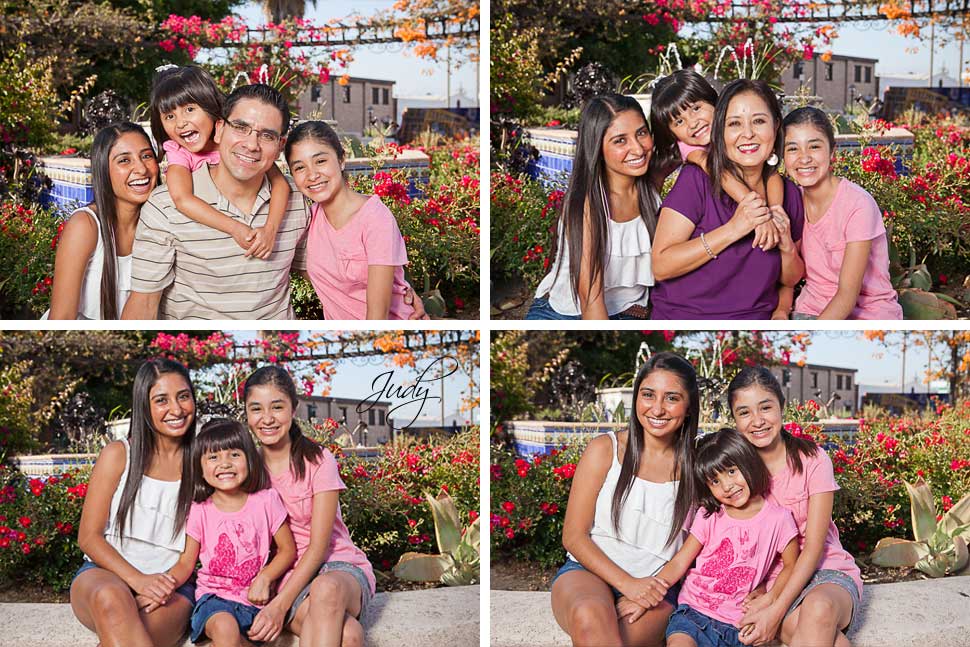 Thank you Nahara, David and girls for such a wonderful afternoon!! I had so much fun and can't wait to do it again next year.
Click on the link below to view their entire family portrait session