Peggy and Jerry (who is Gavin cousin) dated for a good 8 or 9 years before they decided to tie the knot in 2004.  At the time, Gavin and I had just started dating and Gavin was not yet a Los Angeles wedding photographer.  It was Peggy and Jerry's (aka JPEG) wedding that initiated and introduced Gavin into the professional wedding industry.  After doing JPEG's wedding video, Gavin started his videography business.  He did wedding videography for about 2 years and then slowly taught himself photography.  It was May of 2006 that Gavin picked up his first camera and started taking pictures (of literally everything).  I'm so proud of Gavin and all that he has accomplished in such a short period of time.   While I'm at it… I want to take this chance to thank Gavin for all that he's taught me.  Everything I know about photography today, Gavin taught me and I can't thank him enough.  Gavin's a great teacher… I have SO much more to learn from him, especially with lighting.  I call him "The Master of Lighting" now.  It's great sharing the same passion with your best friend and working together as a "husband-wife" wedding photography team.
Anyways… back to Peggy and Jerry!!  I saw Peggy and Jerry got married, I witnessed the birth of their first son, Trevor, three years ago.  And now, I'm thrilled to document their growing family!!  It was awesome doing Peggy and Jerry's maternity photography session (family portrait session), I had so much fun and I can't wait to capture the little guy when he arrives.  He'll be loved so much by mommy, daddy, and big brother Trevor!!
Peggy and Jerry came over to our house and we started their maternity session at our place.  I took them out for a walk along our jogging trail and then over to the club-house in our gated-community.  It was a beautiful day and the flowers were in full blossom all around.  Speaking of beautiful day, what is up with the weather lately!??!?!!  It doesn't even feel like August at all!!  I'm not complaining though… I LOVIN' IT!!!
Let's meet the Cheng family!!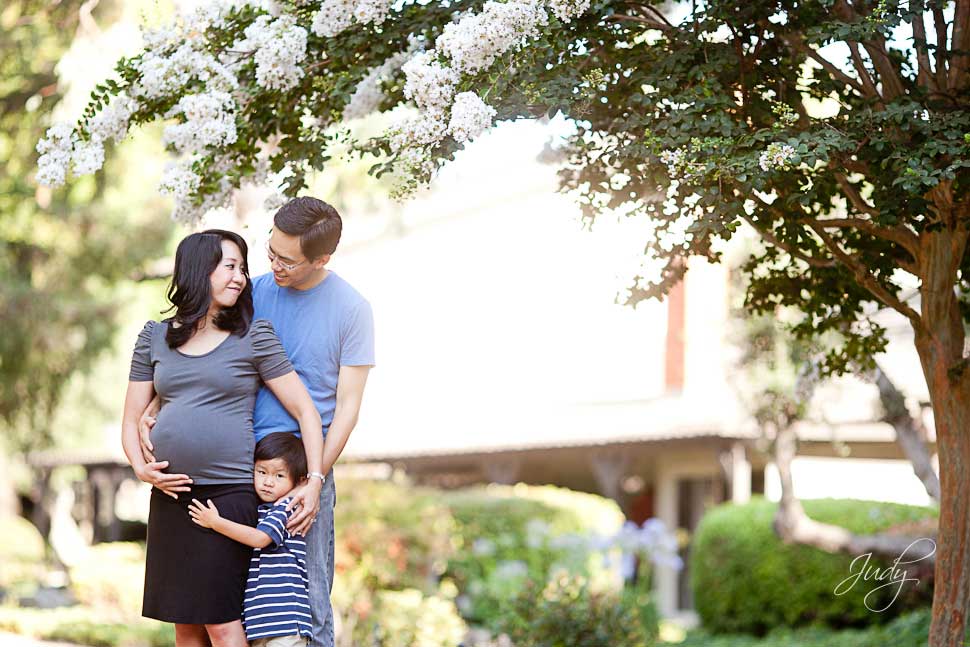 So cute how Trevor is hanging on to daddy's leg!!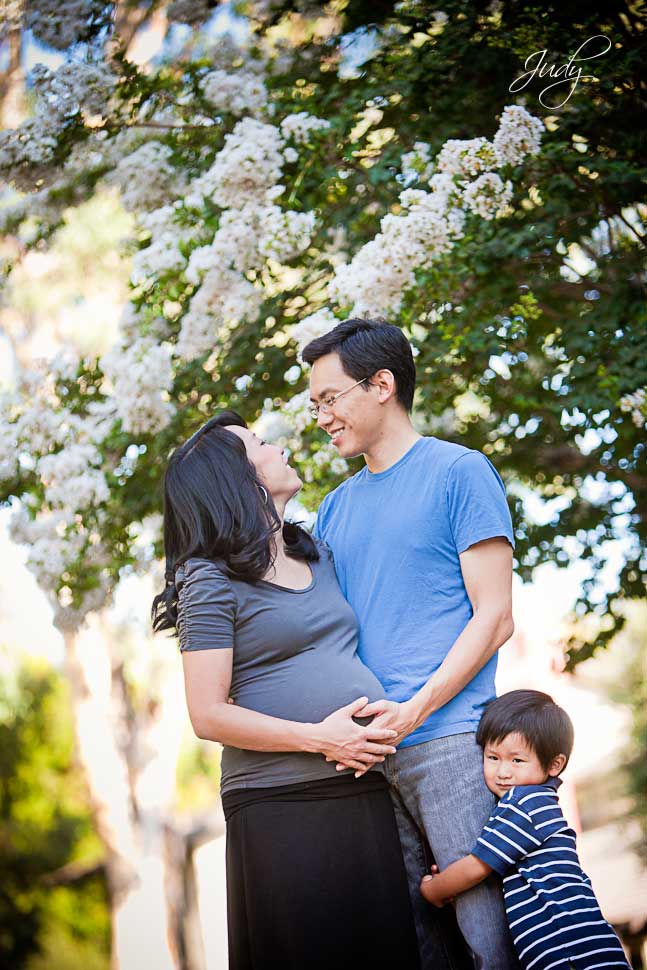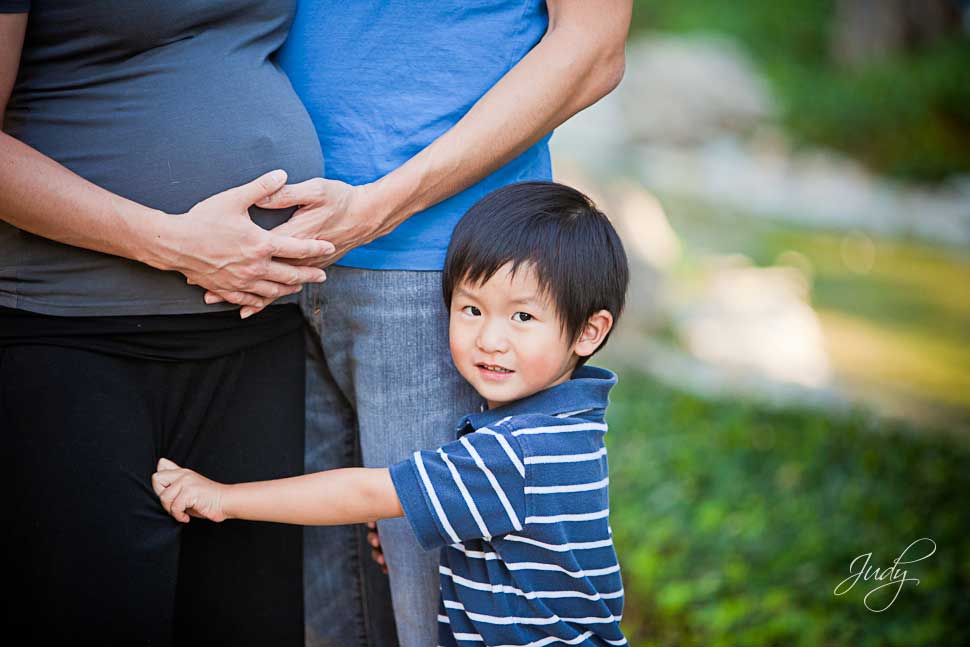 What a beautiful family…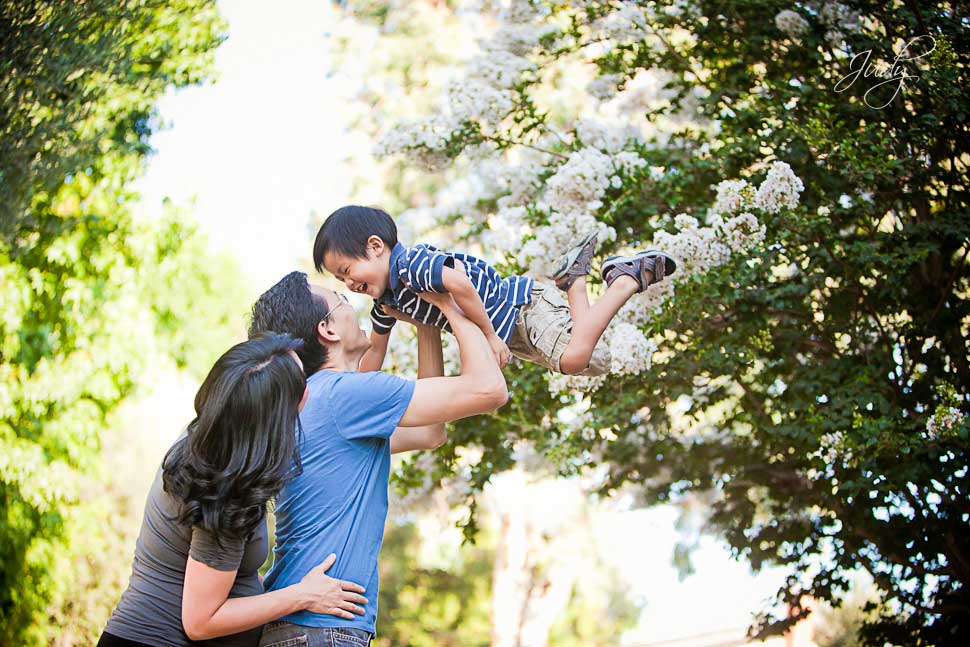 I think Jerry is having tooooo much fun tossing Trevor in the air.  Trevor almost completely flipped over!!!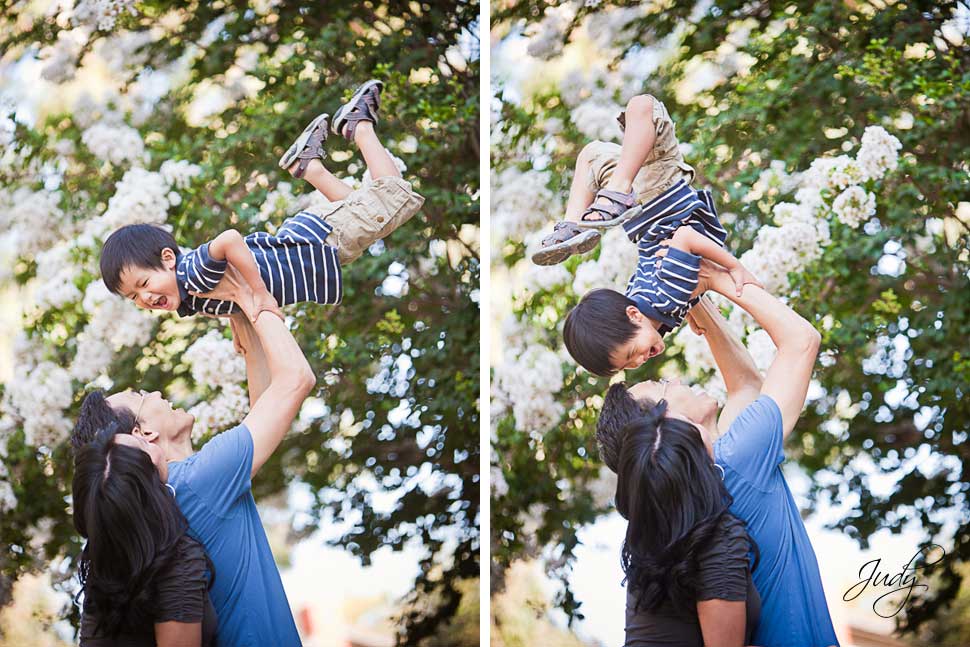 Uh-oh… a little boo-boo after he head butt his dad after flying in the air!!! Trevor was such a trooper!! He didn't cry at all and was back to being his happy self in no time!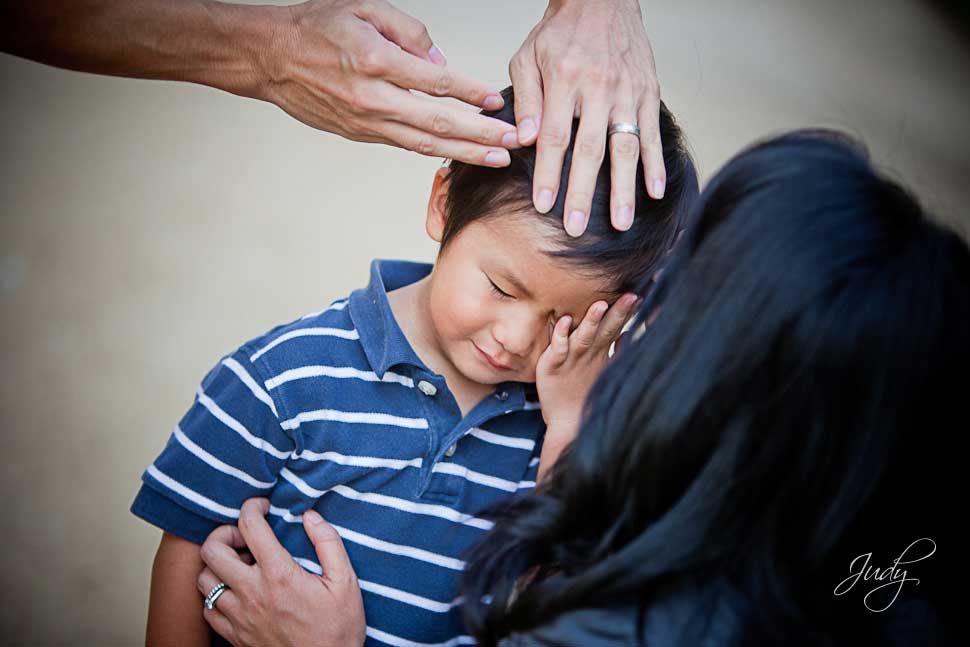 So cute…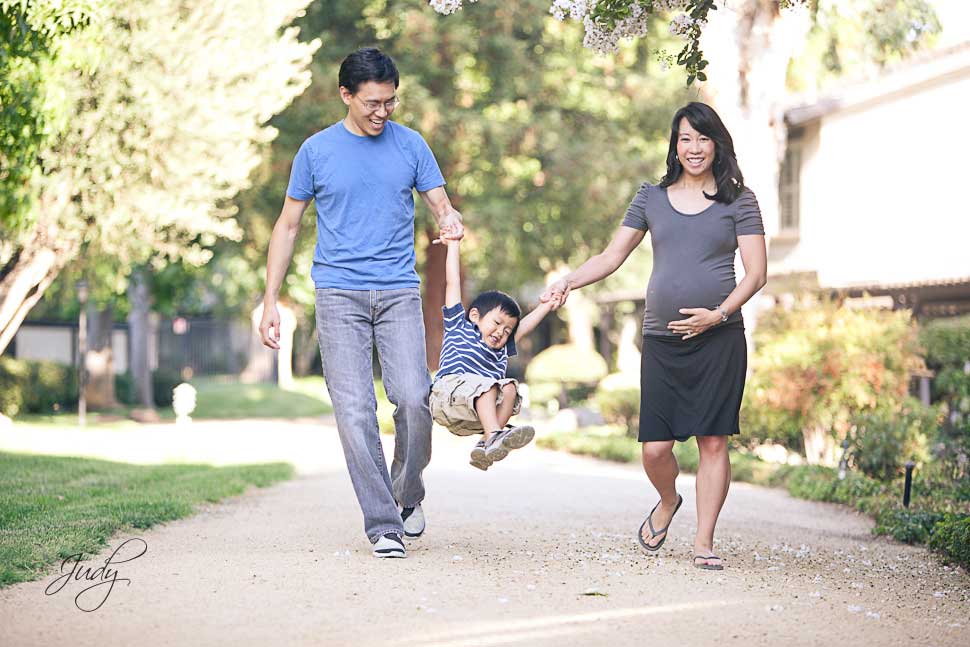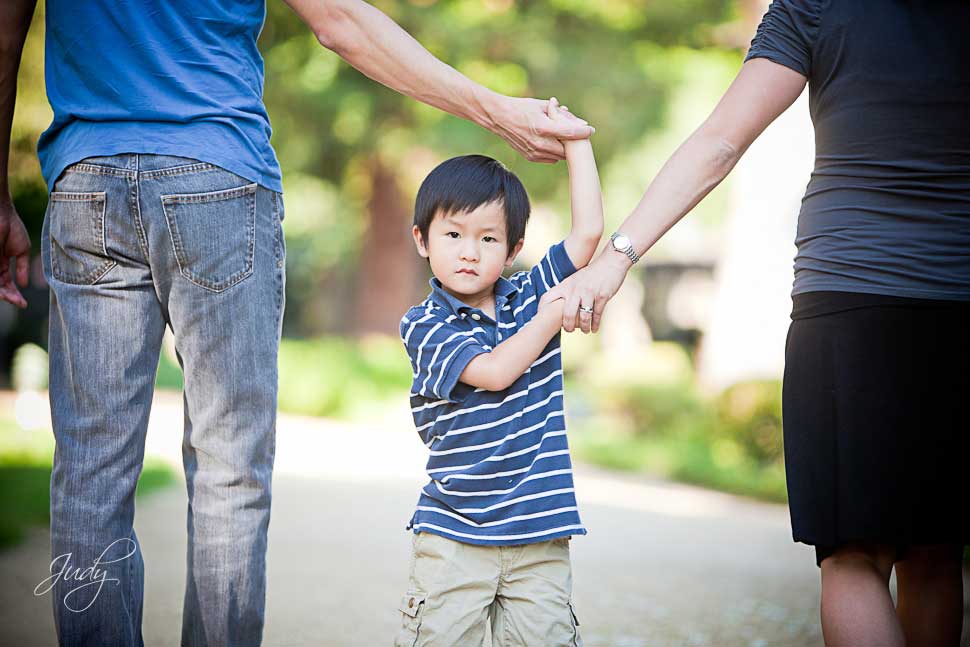 Trevor likes to kiss mommy all the time.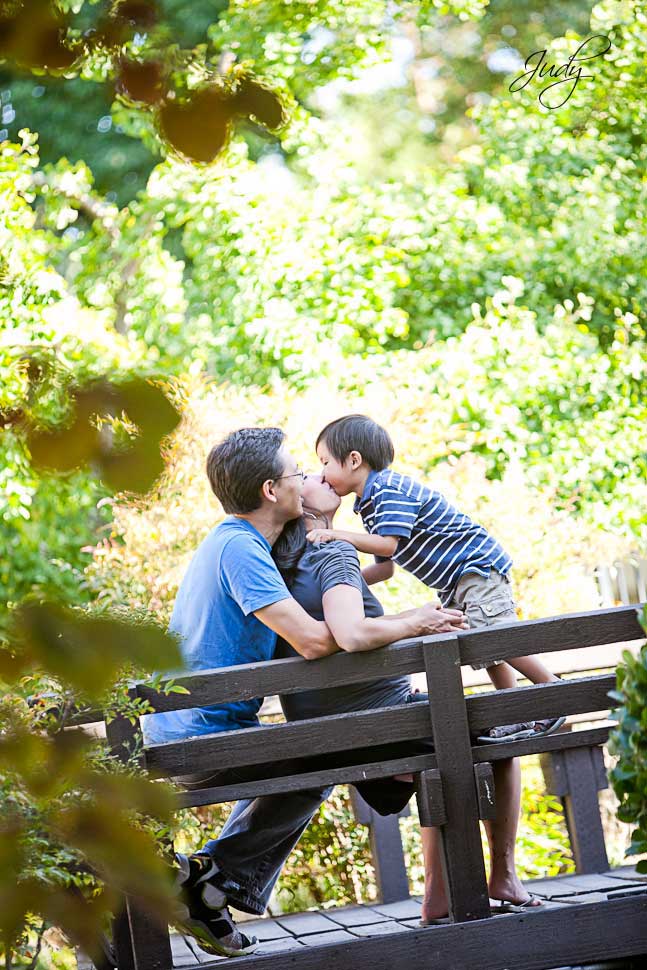 And so does Jerry…  =)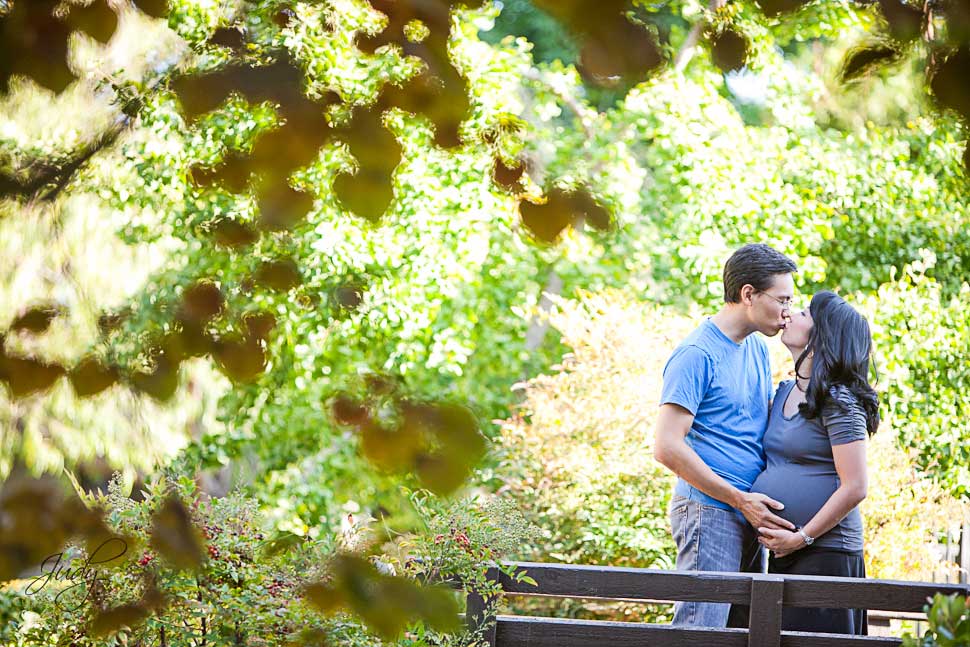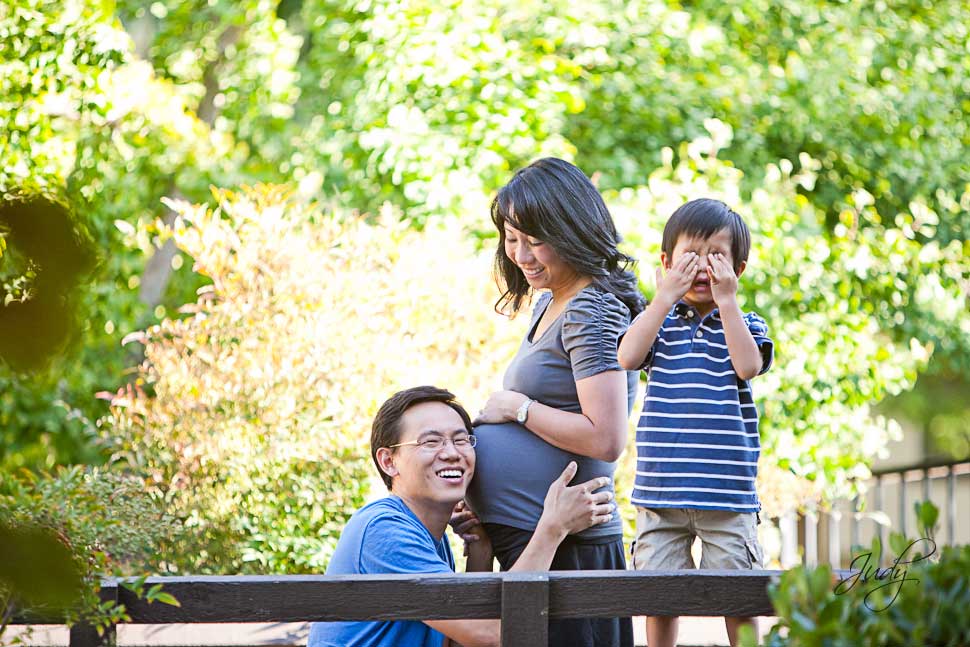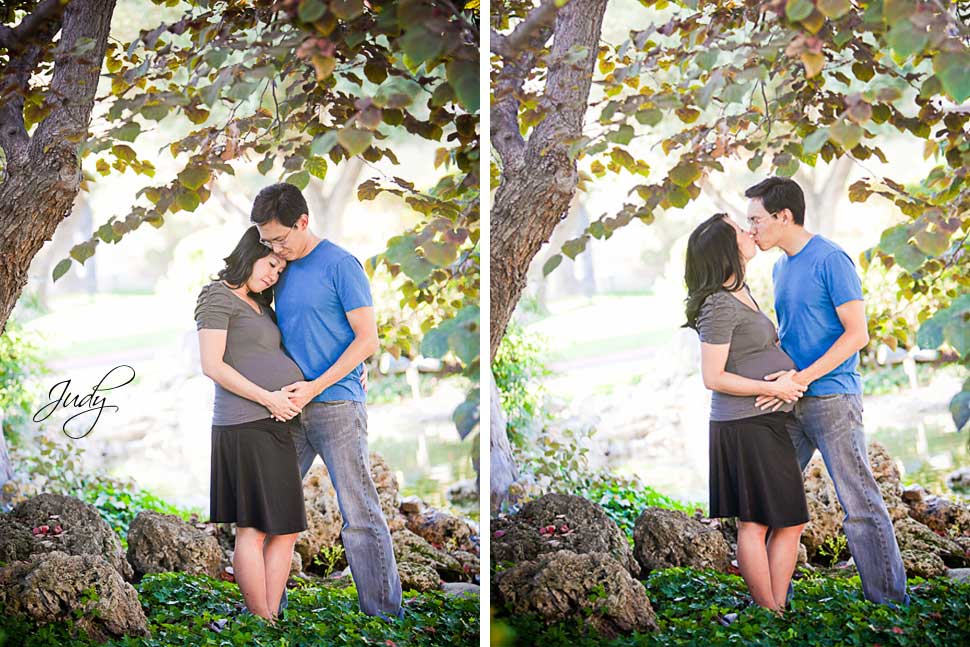 "Can you smile for the camera?!?!?!"  How darling…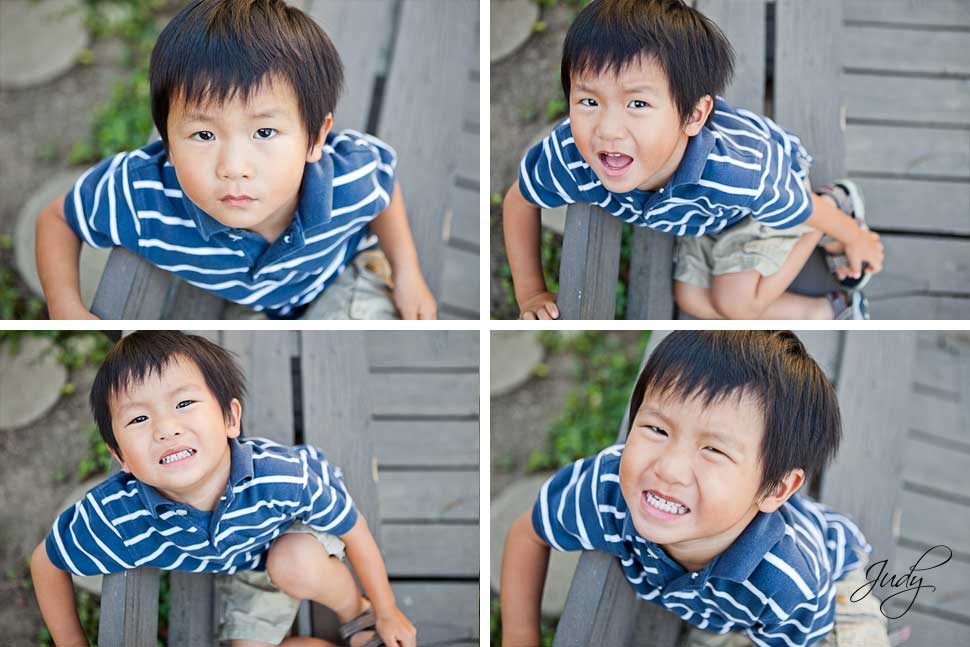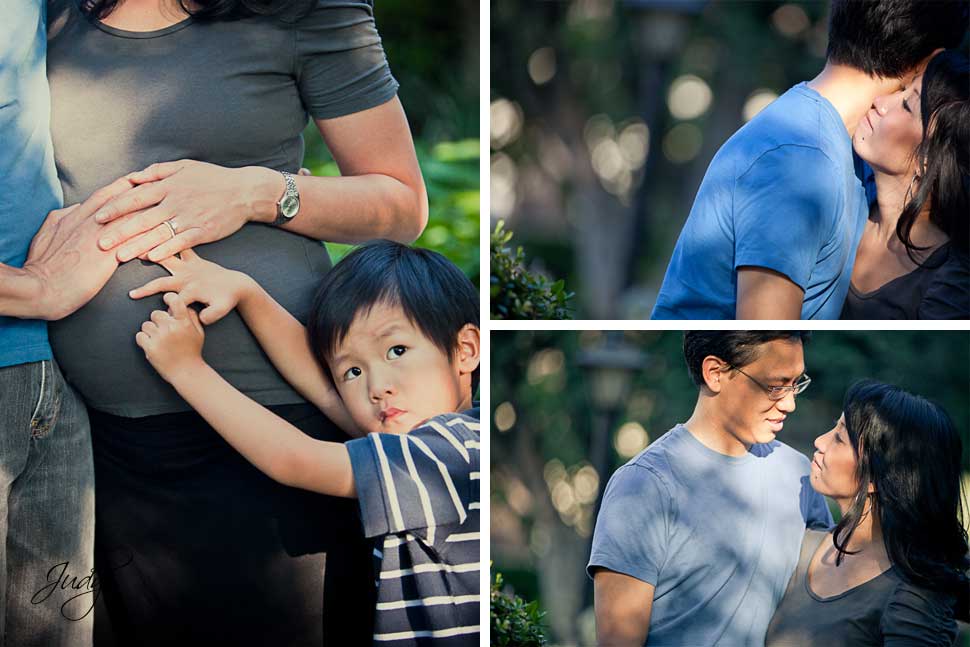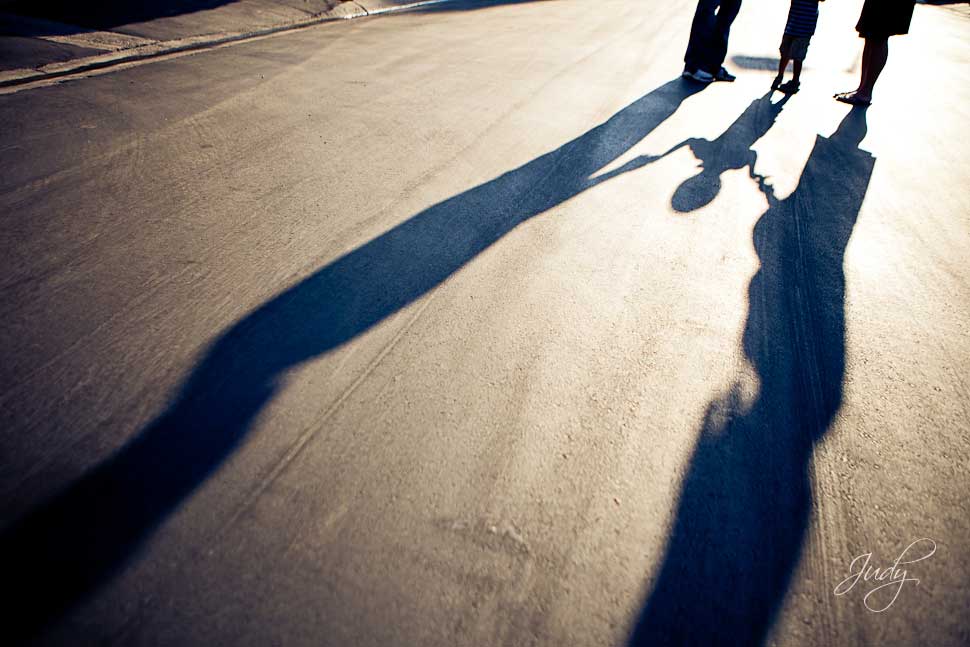 After our little walk around the gated-community, we did a quick studio session for Peggy and Jerry's maternity photography session.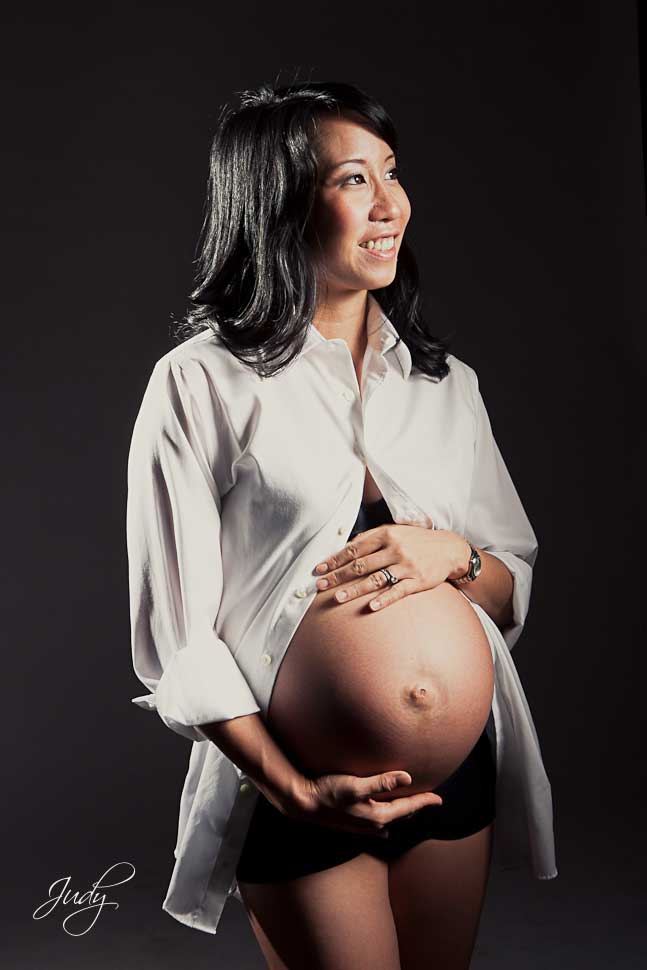 Some women are a little shy bout their body/figure during pregnancy, but honestly I think it's beautiful and AMAZING!!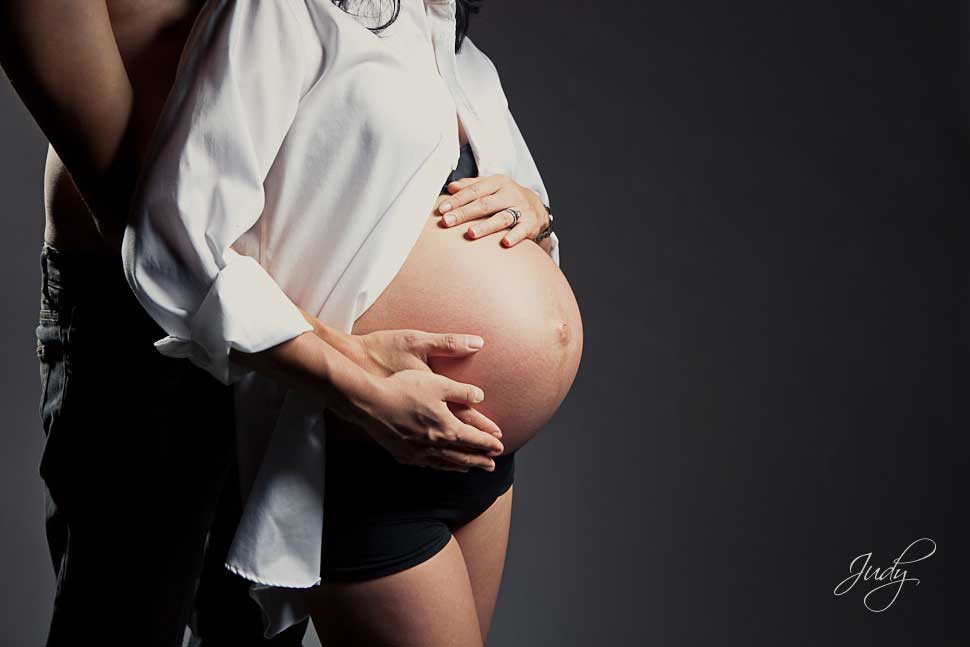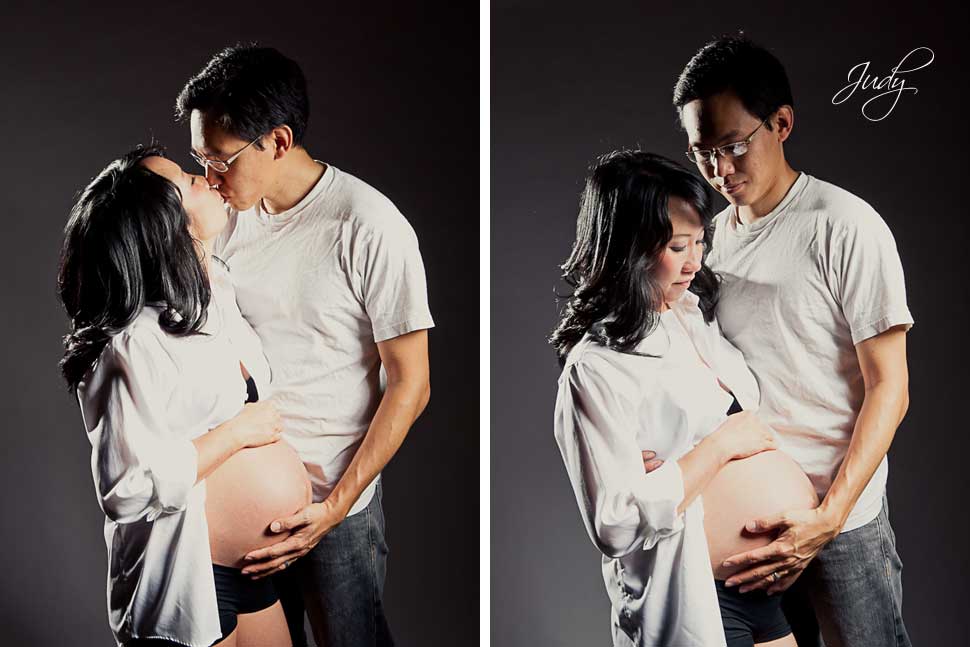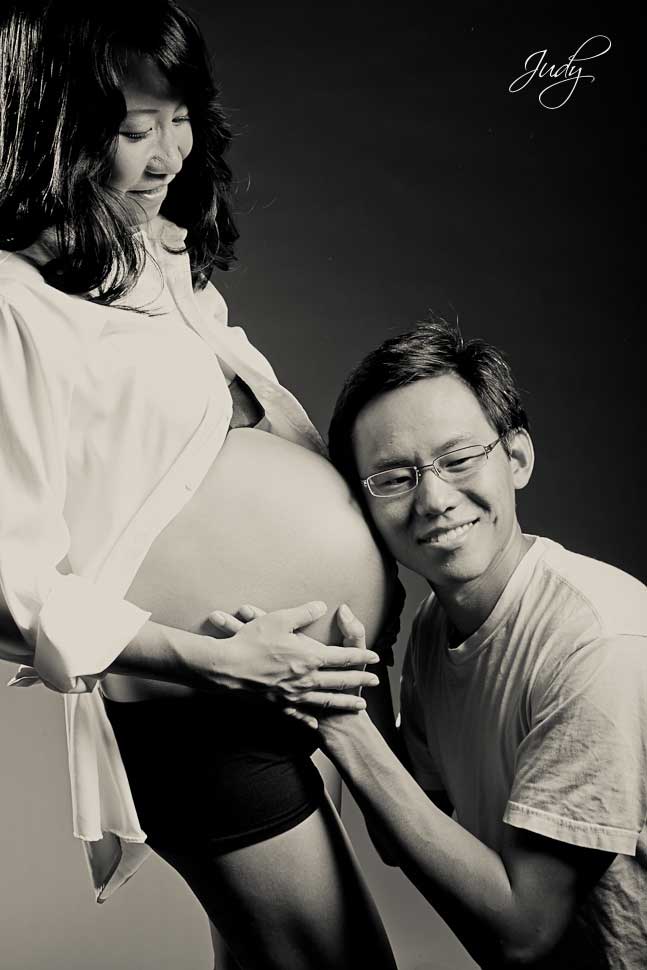 I LOVE this picture!!  Little Trevor is kissing his baby brother already!!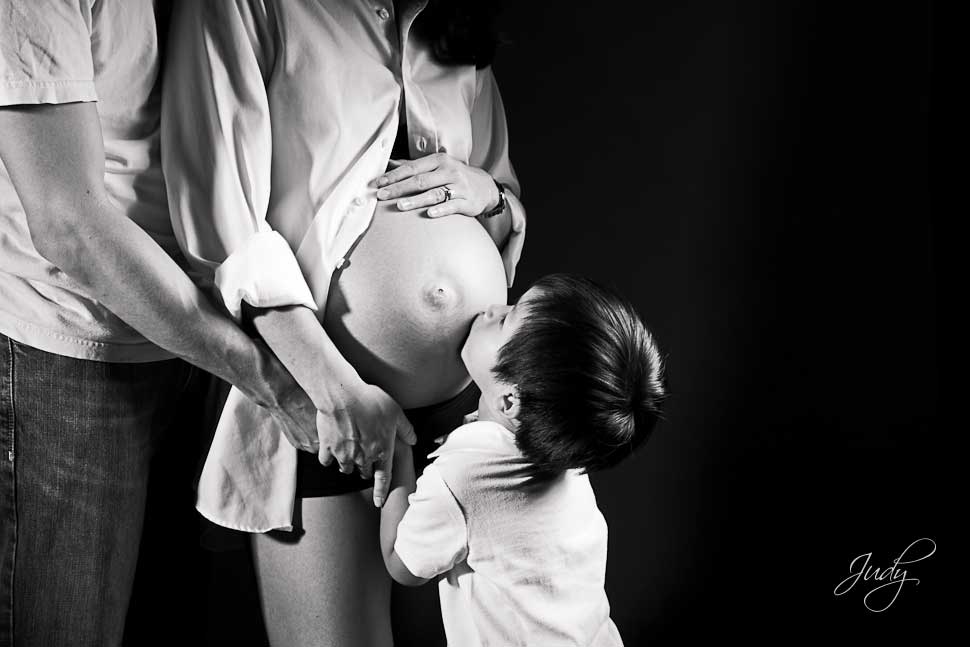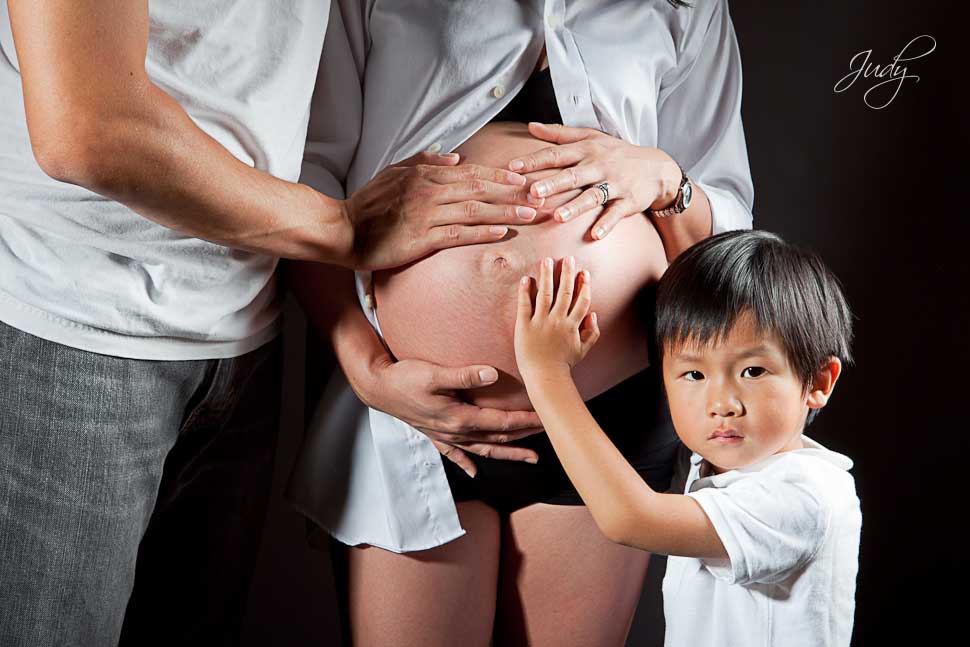 After the studio session, we ended their maternity photography session out at an open field in Chino Hills.
This was the same field that I took my good friend from high school friend (Tiffany) to when I photographed her maternity photography session in April.  Here's Tiffany's maternity session.  I kinda predicted that the yellow flowers would be gone by now, but it didn't matter.  I LOVE pictures in open field regardless of flowers or tall dry weeds… I always make the best of it! =D
Yea… it was a bit chilly that evening.  Peggy and Jerry keeping warm as lights were being set-up.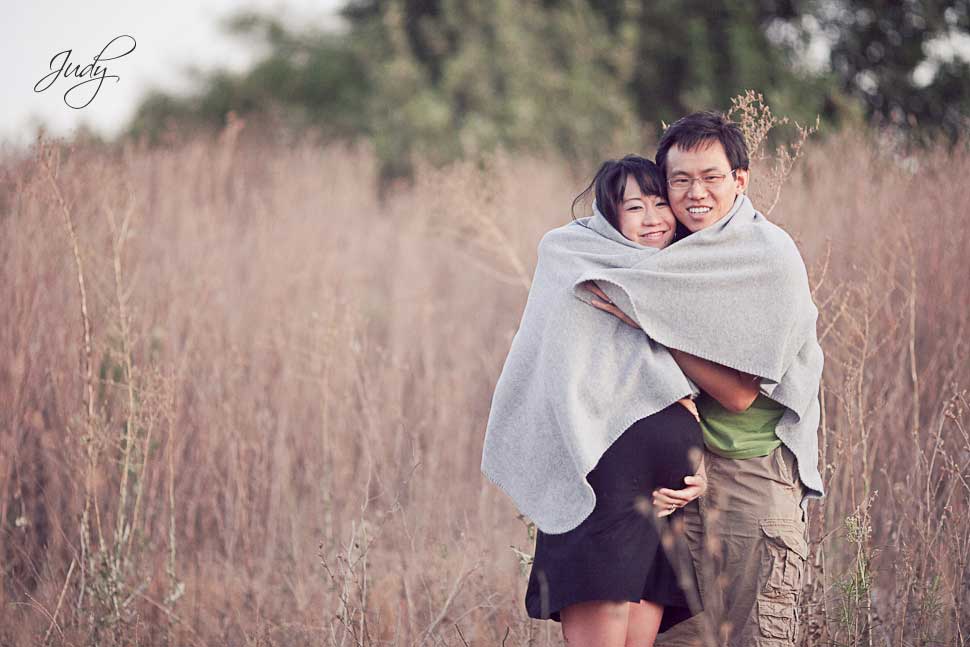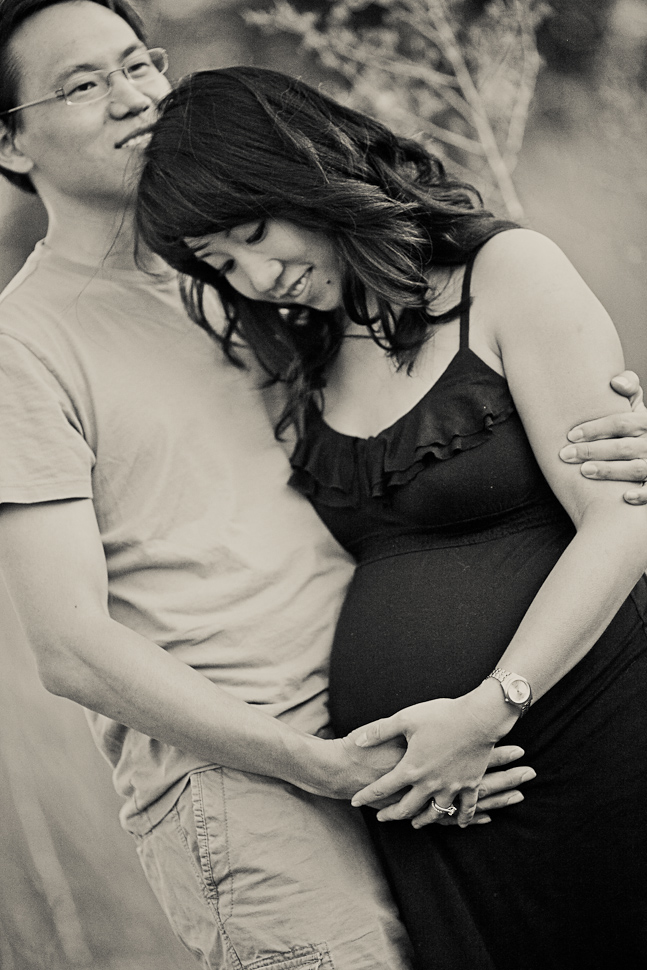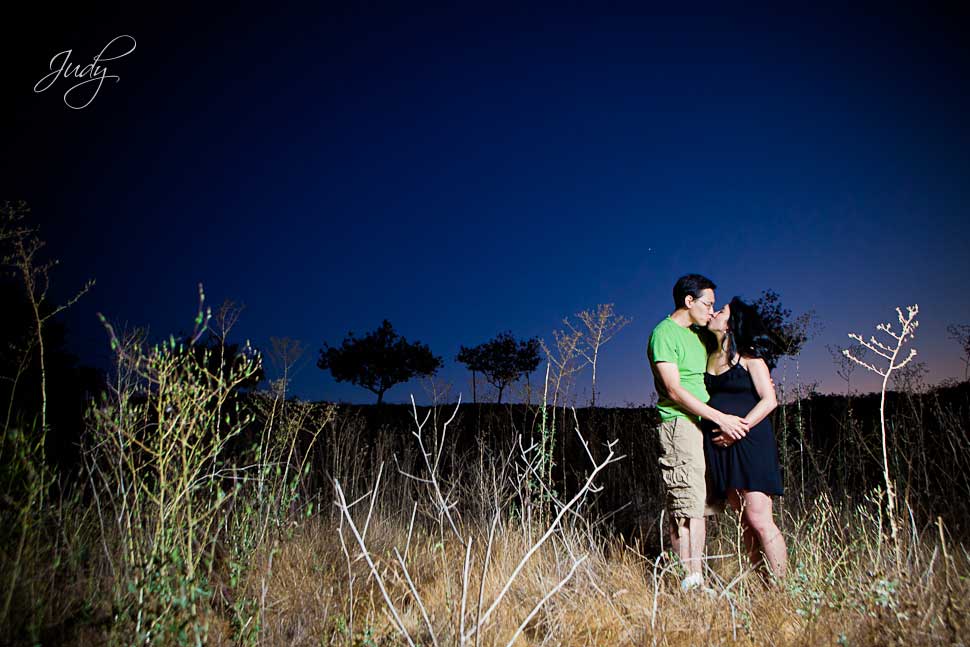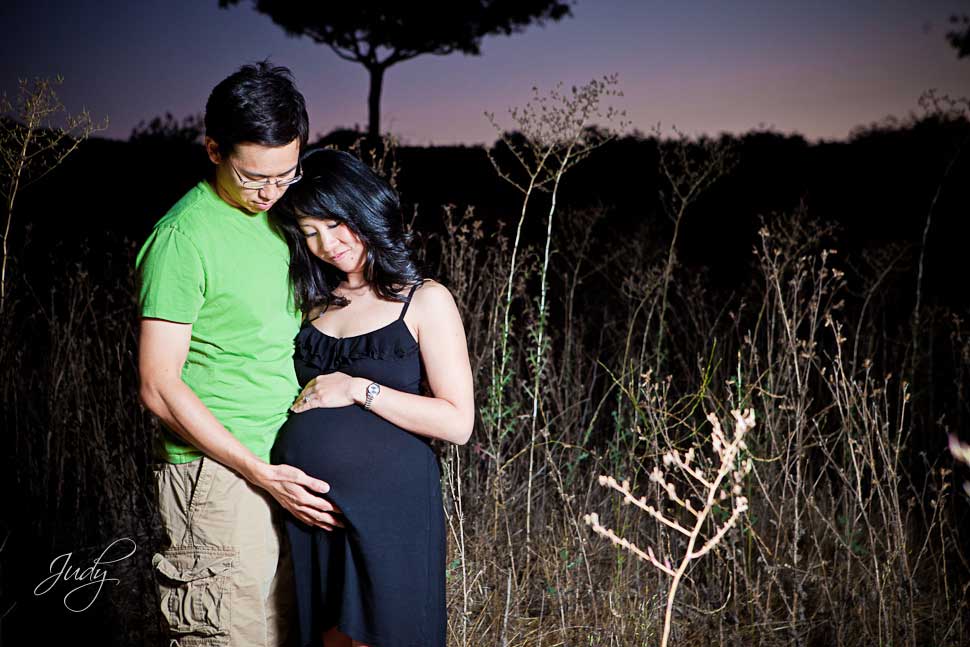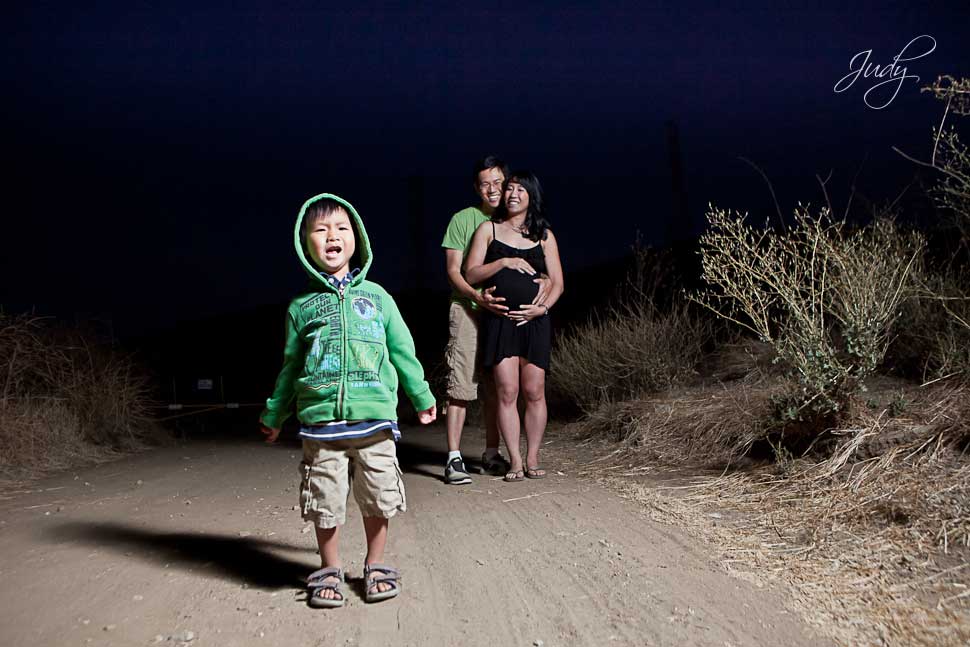 Peggy and Jerry… you have such a beautiful family!!!  Little Trevor is SO cute, Gavin and I can't wait to meet your new baby boy!!!