I absolutely love my job!!  Why? Cause I get to hang out with awesome people and work at the Happiest Place on Earth!!  Disneyland is such a fun place for everyone… kids & adults!  Being at this magical place totally brings the kid out in me!!  I think I was more excited to be there and go on rides more than Trevor and Peyton were!! Hahahaa.  I've been looking forward to on the new 3-D Star Tours ride in Tomorrow Land.  =)
You may remember Peggy and Jerry Cheng (who are our cousins) from when I photographed their maternity portrait session.  It's amazing watching the miracle of life and seeing Peyton from Peggy's pregnancy to now… a starting-to walk and starting-to talk toddler.  Where does the time go??  Gavin and I are so happy and honored to be a part of The Cheng Family and documenting each and every stage of Trevor and Peyton's life.
And here they are… the Cheng Family on Main Street USA in Disneyland.  It was such a treat to have Gavin's Auntie Jane and Uncle Jack with us during the family portrait session at Disneyland.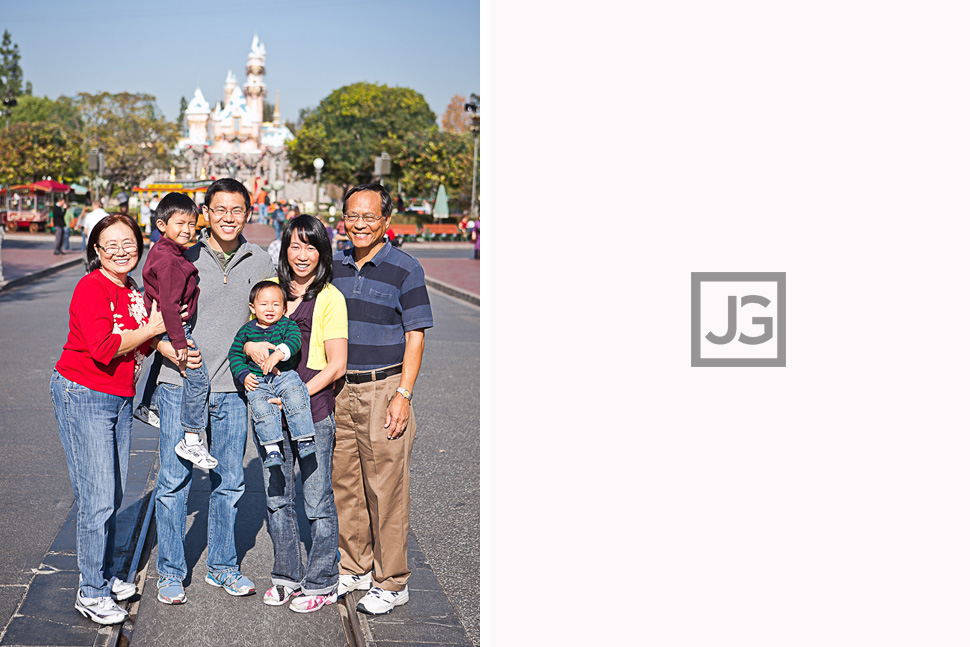 And here we are in line for our very first ride of the day:  Buzz Lightyear Astro Blasters!!  SO MUCH FUN!!  " To Infinity and Beyond"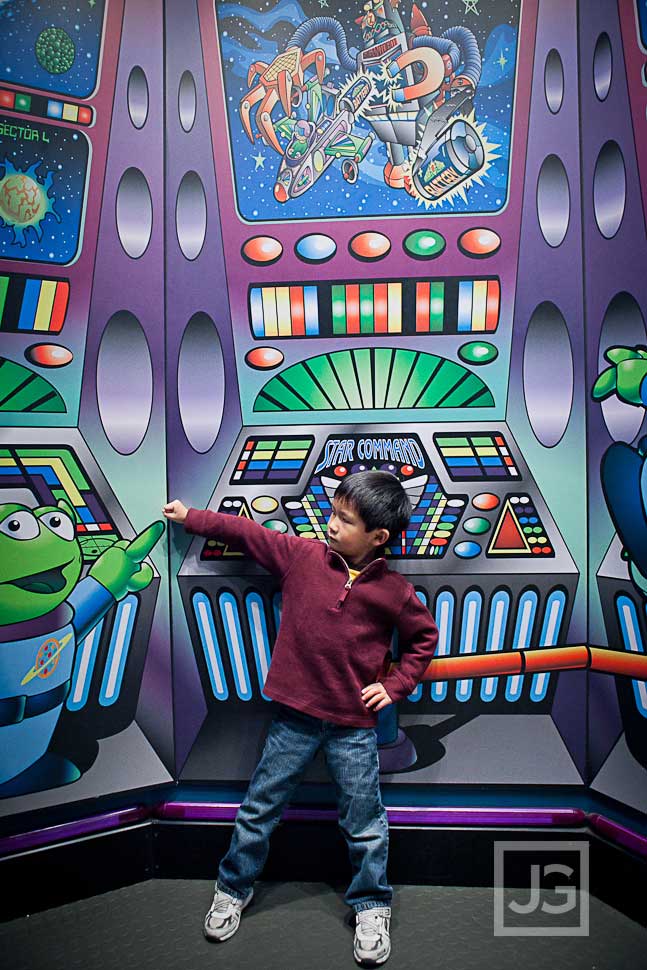 I love this ride!! Check out Gavin's ridiculous score!! Whhhaaaaatt???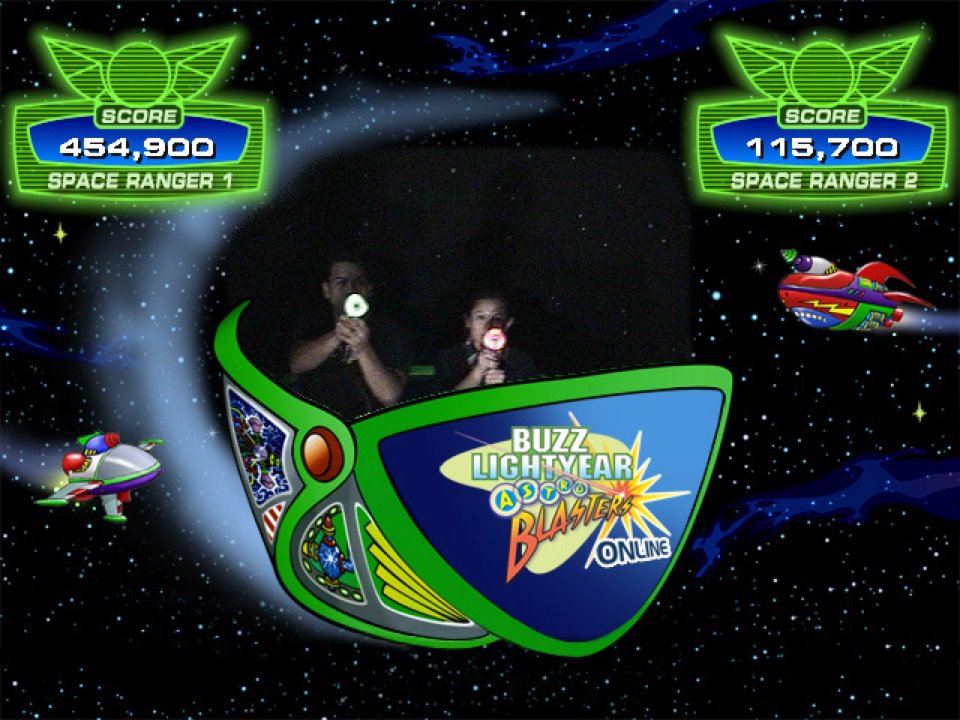 Silly faces while we waited in line for Peter Pan, the ride!  Trevor is so adorable.  I told him I was scared and he said, "Don't worry, I'll sit with you Auntie Judy."  =)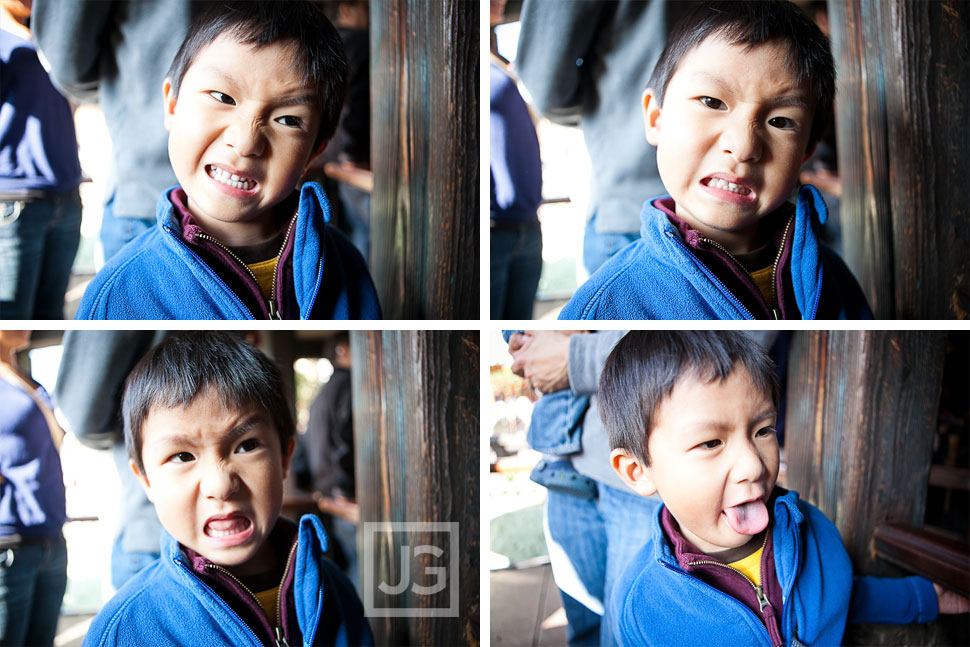 Peyton was so happy when he got his turn to be behind the wheels for Mr. Toad's Wild Ride.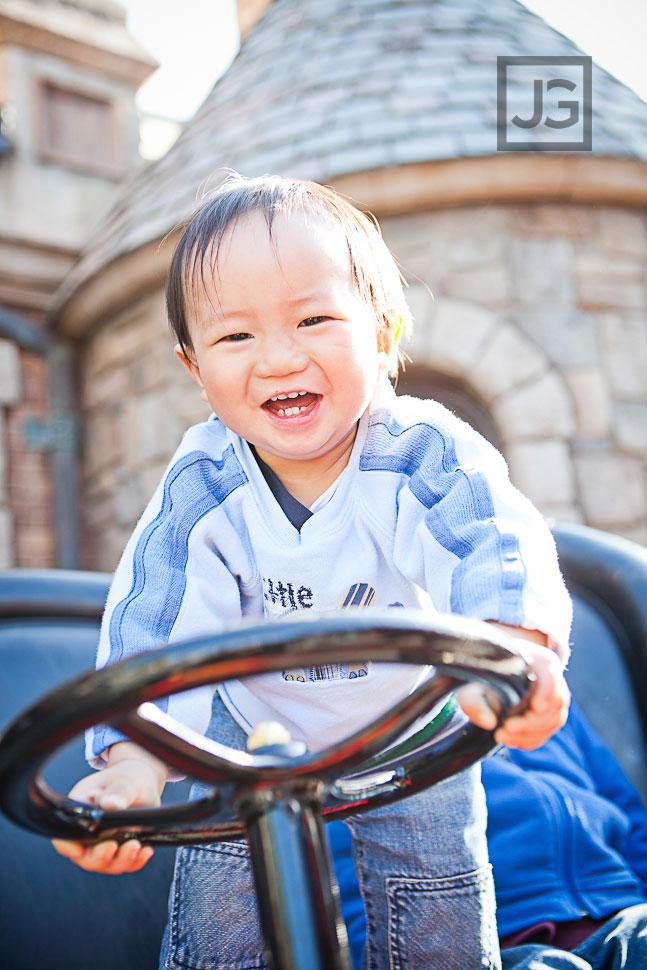 They are so cute!!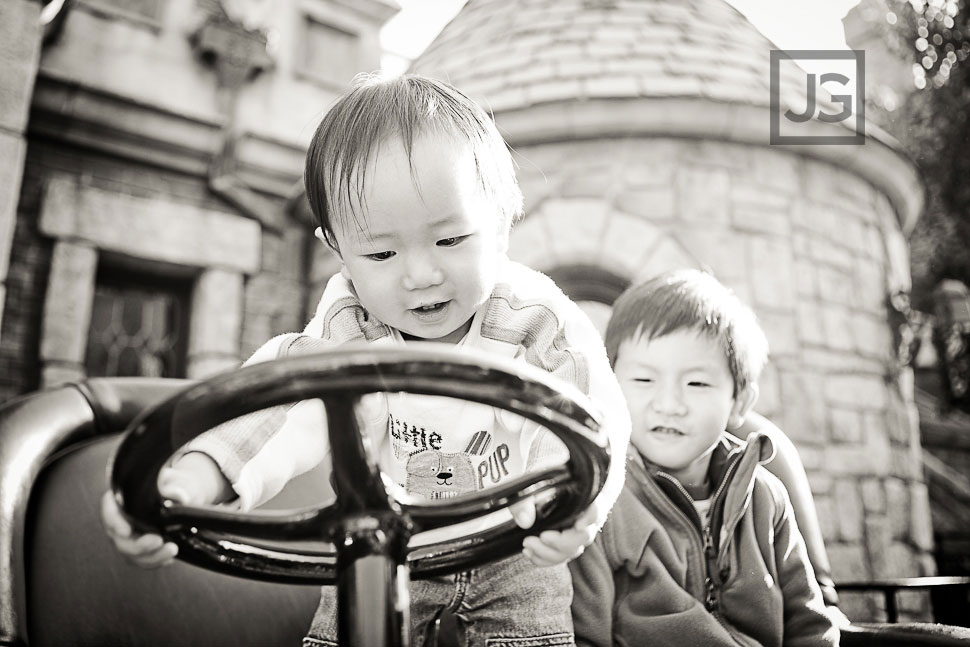 And here are their Grandparents!!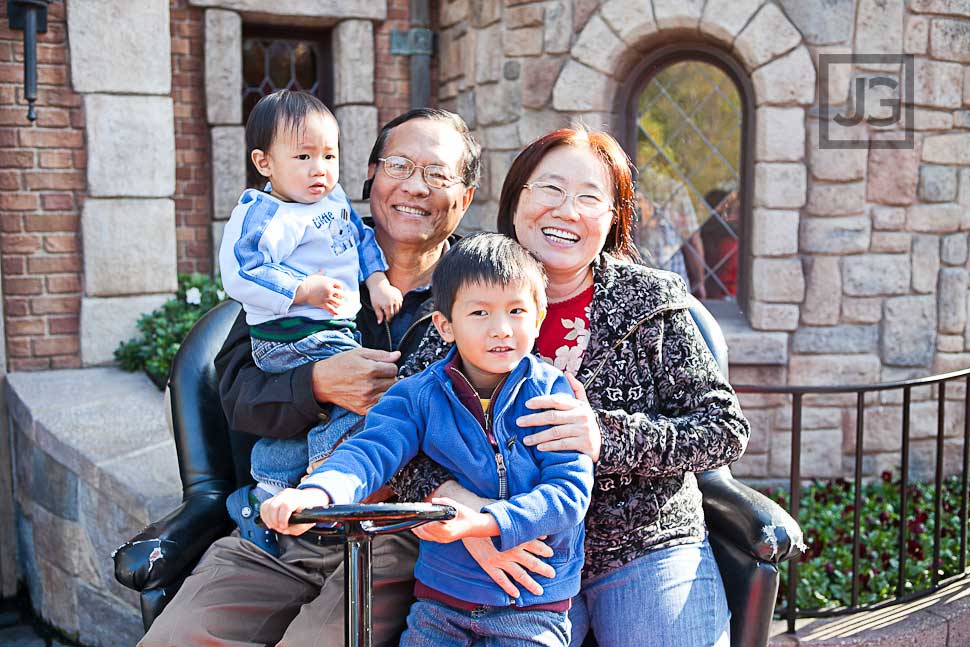 I just LOVE this picture!!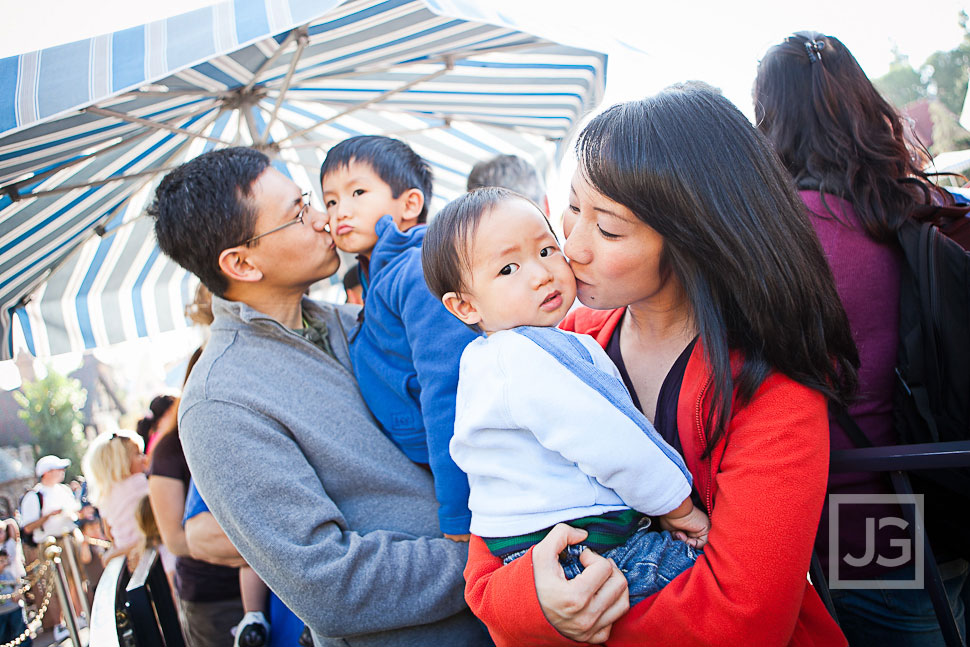 Dumbo!!!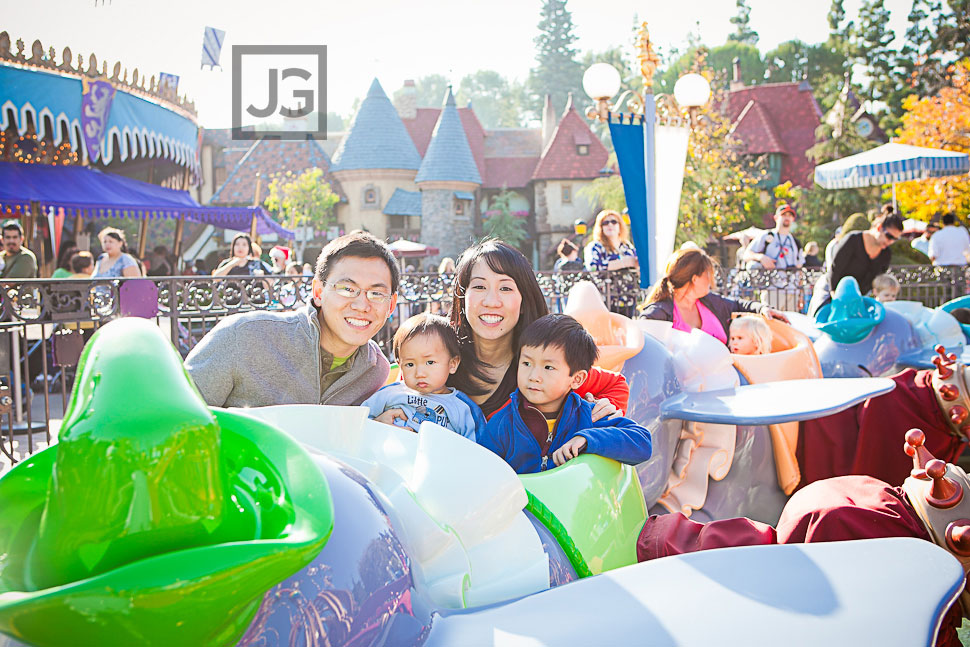 Adorable right?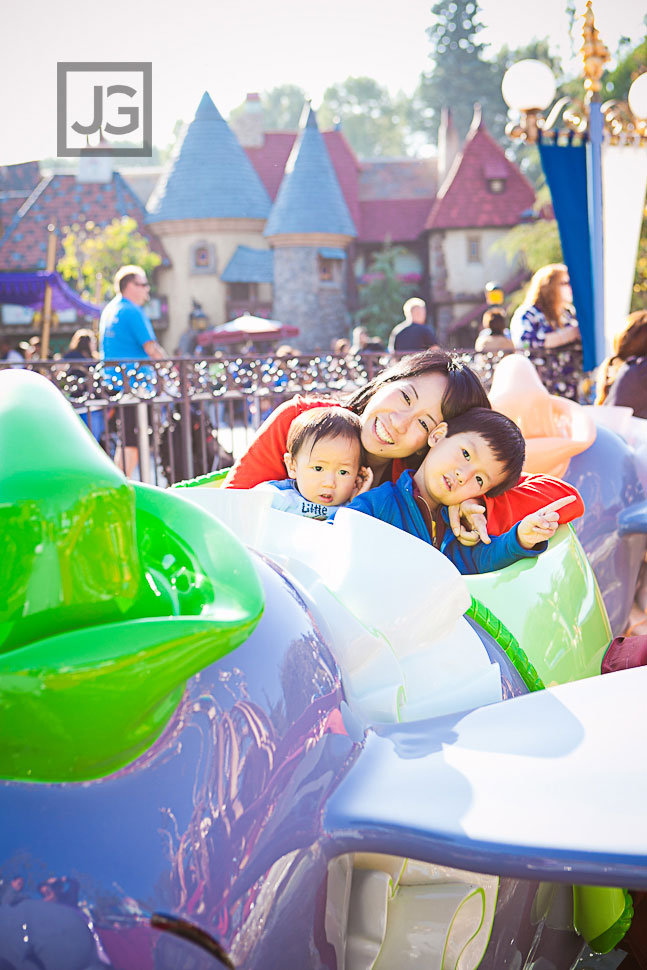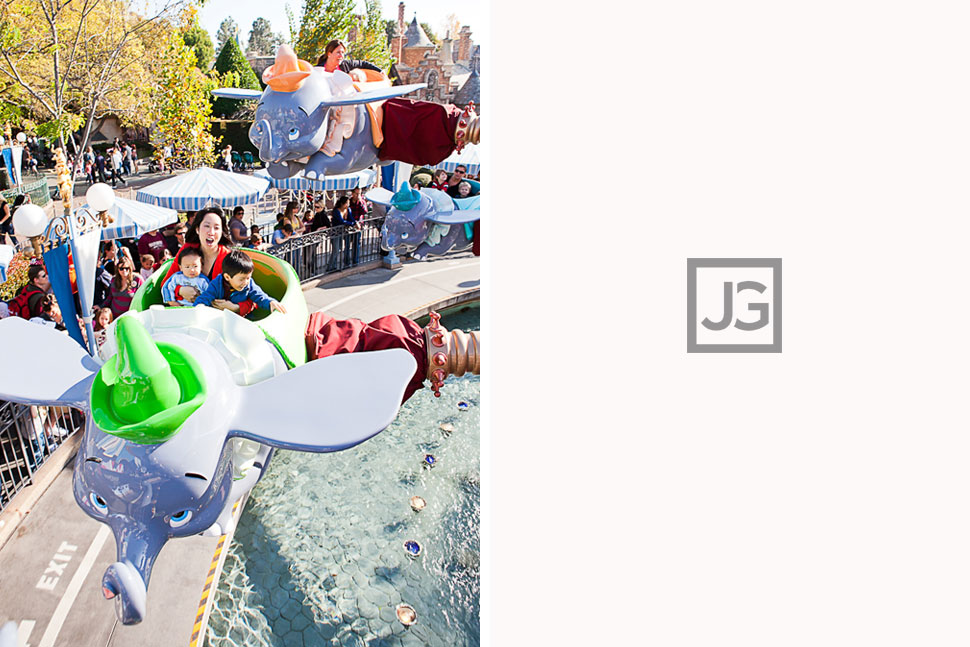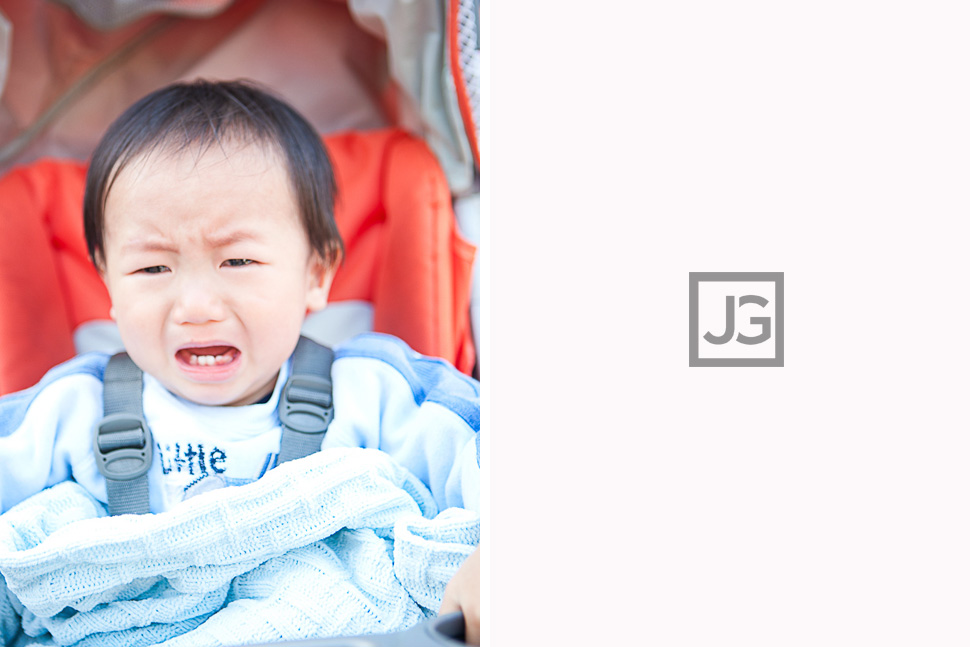 Trevor loooves his churro!!  Yum…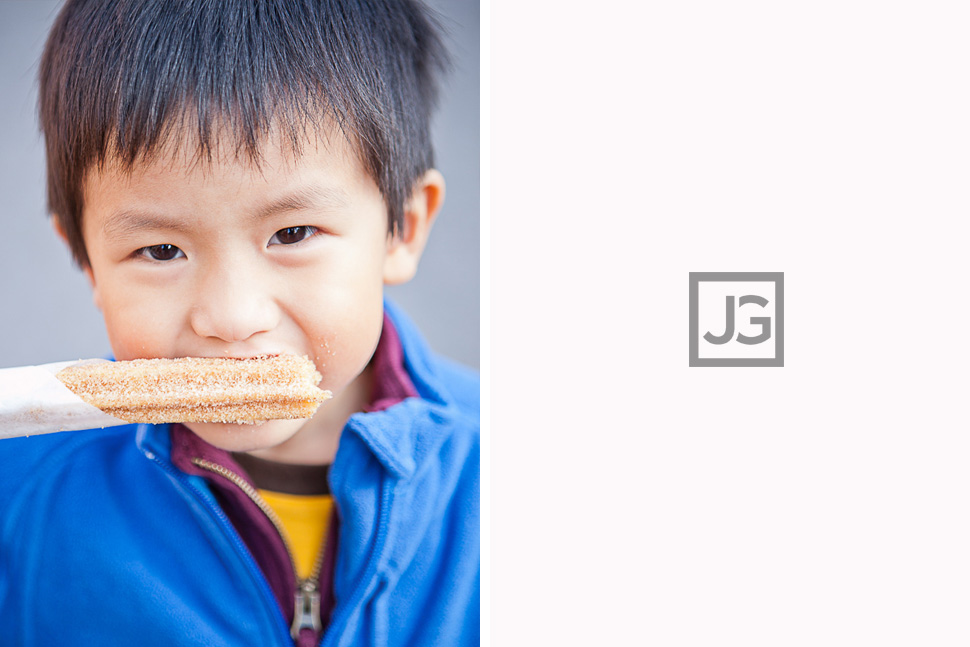 This is too darn cute!!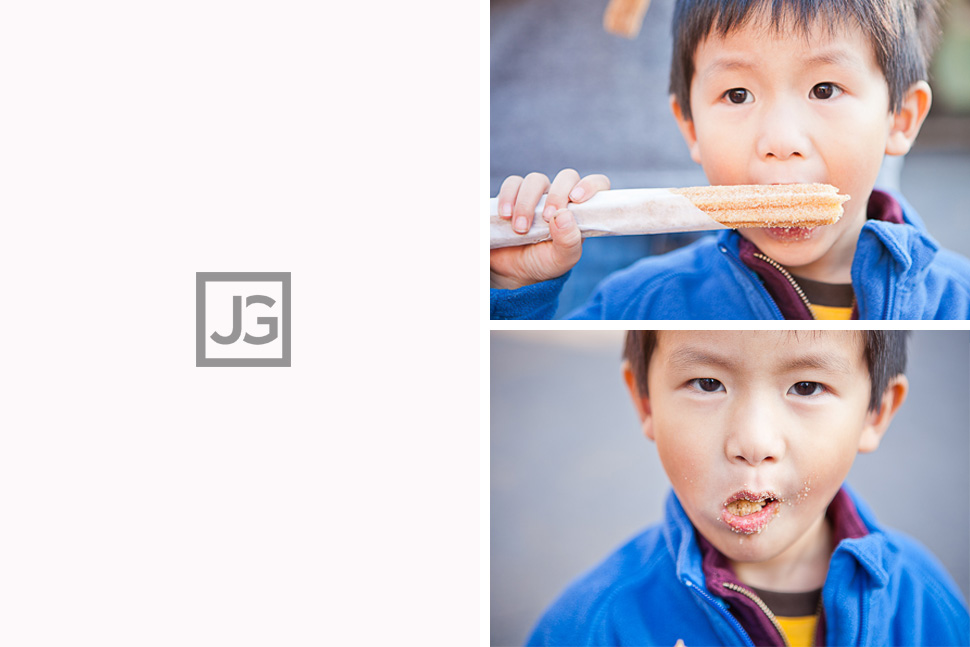 We then made our way to Tom Sawyer's Island.  Tom Sawyer's Island is awesome!!  It's a place where you can run around and do lots of hand-on activities.  Gavin, who is 6'3″, kid at heart run around with Trevor searching for pirates and pumping water out of treasures chest!!  LOL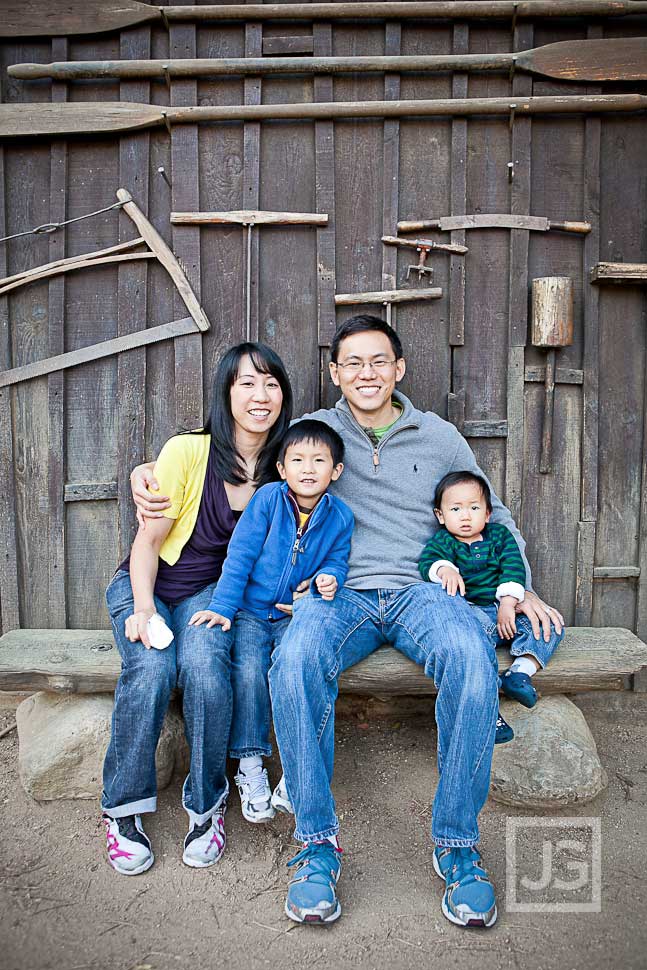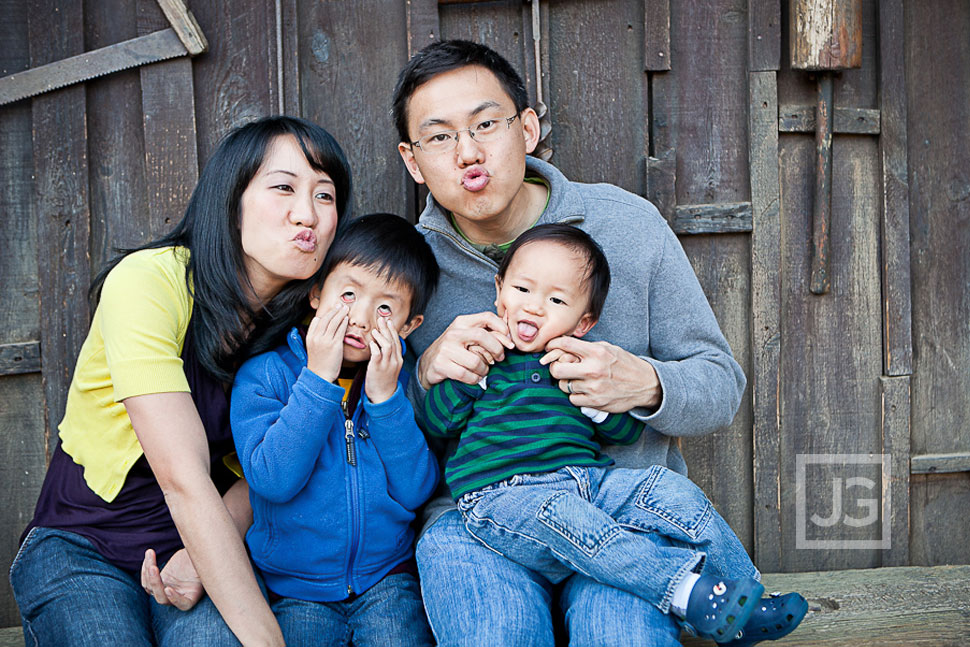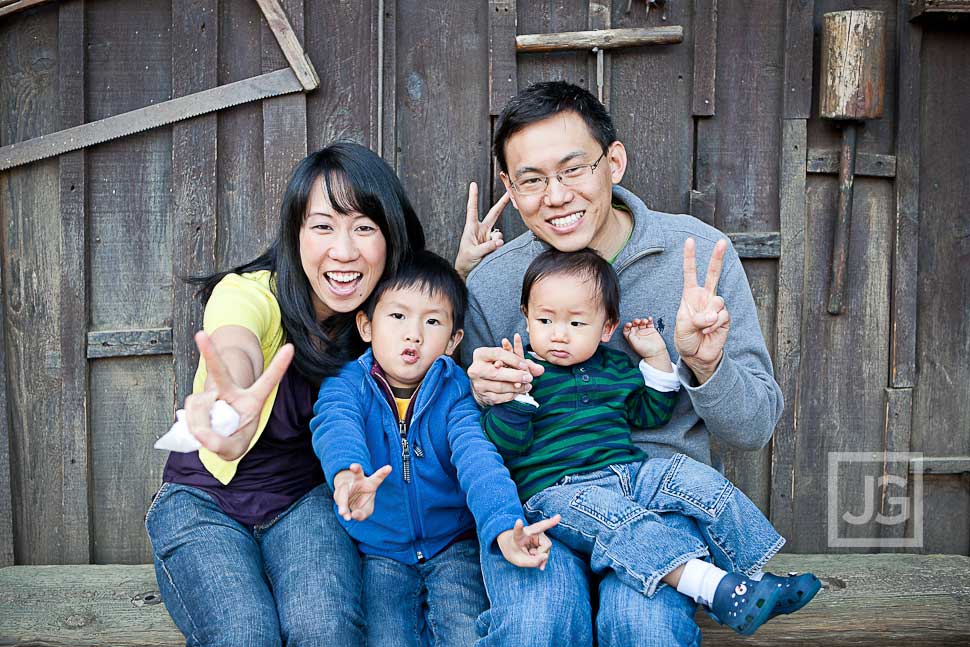 This is such a cute picture of all of them!!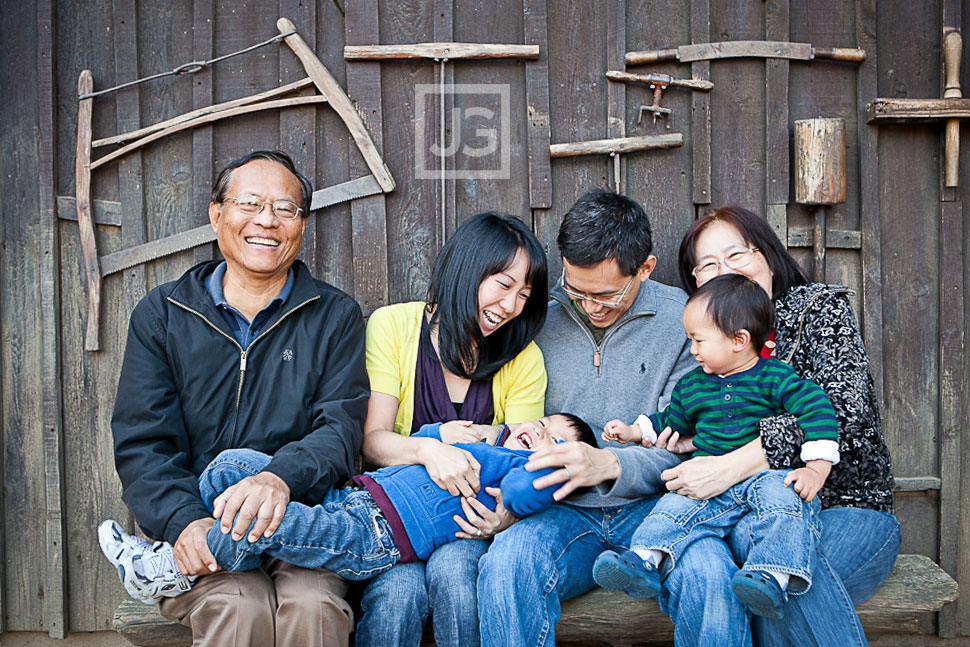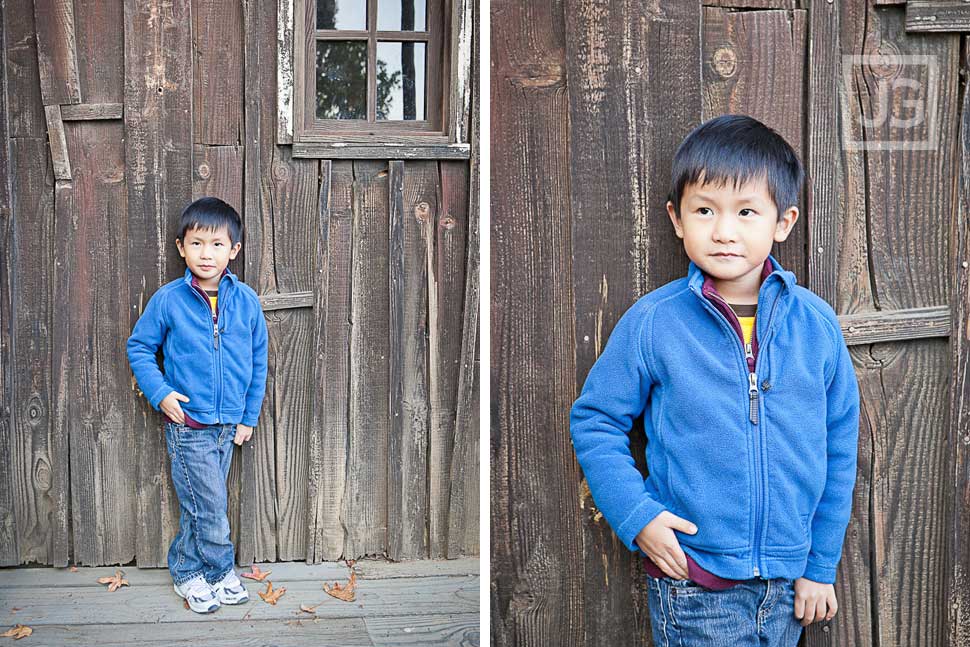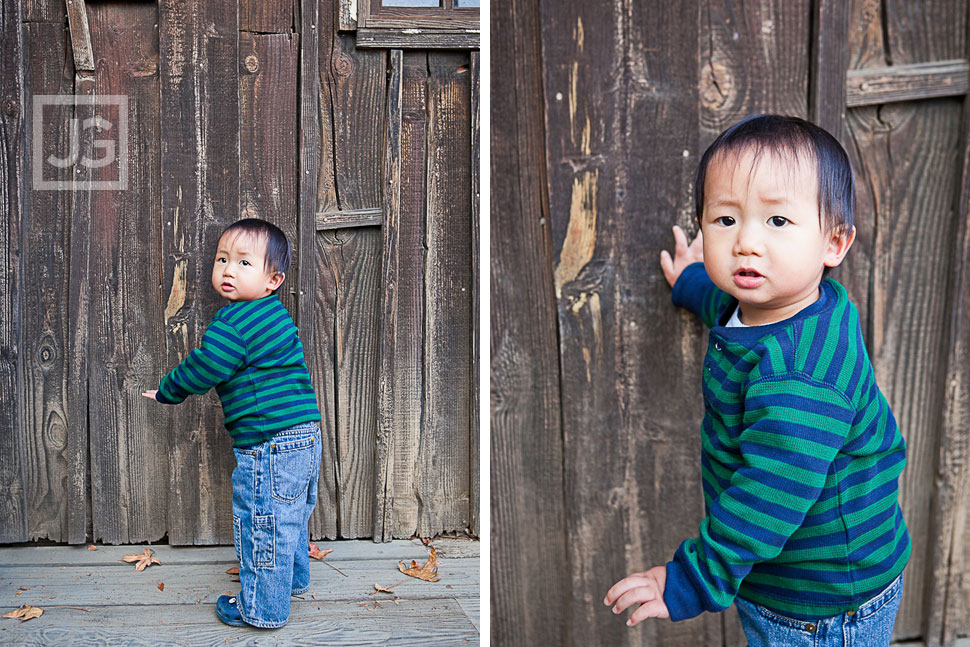 We had so much fun running around and playing on this suspended bridge!!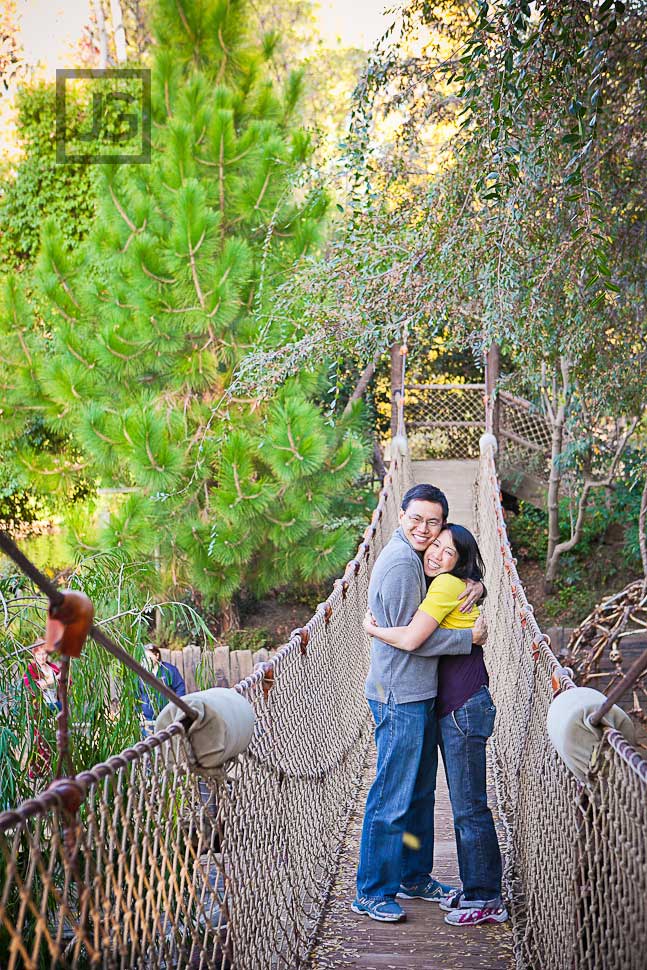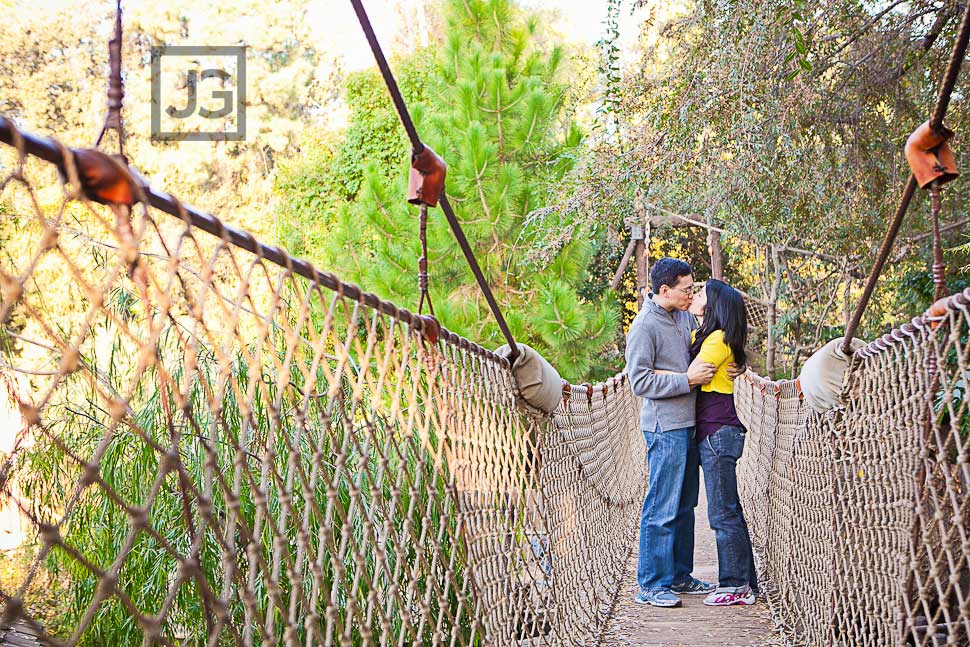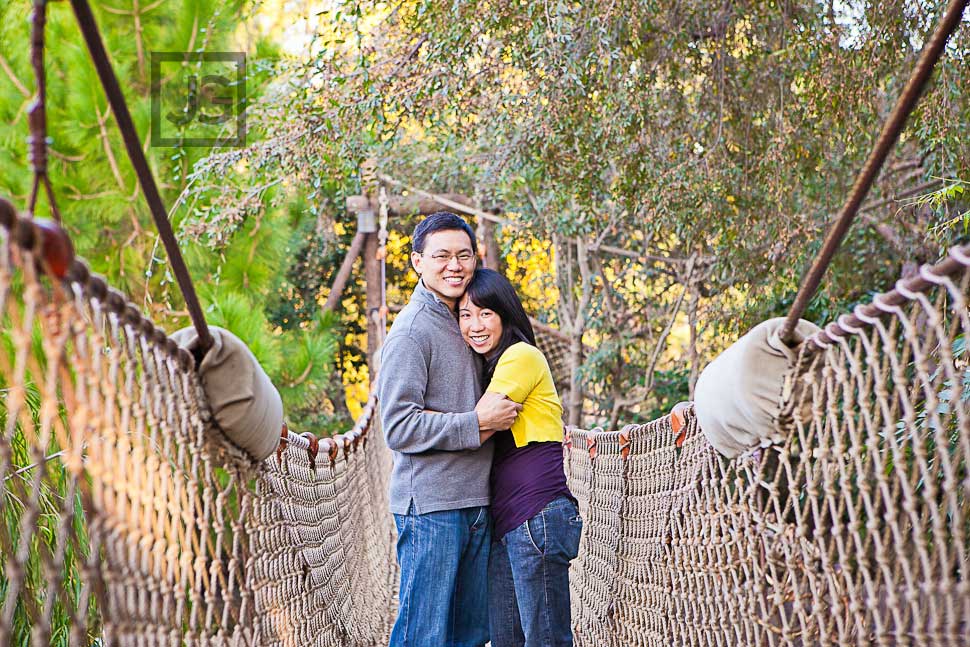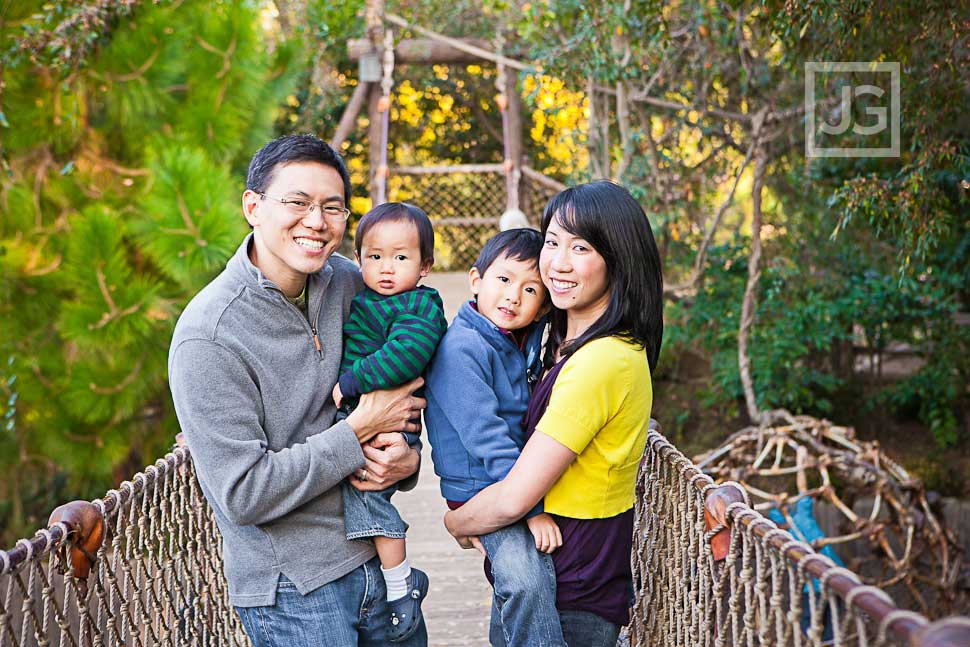 I think we know who's having waaaaaay too much fun in this picture!! Mom and Dad! LOL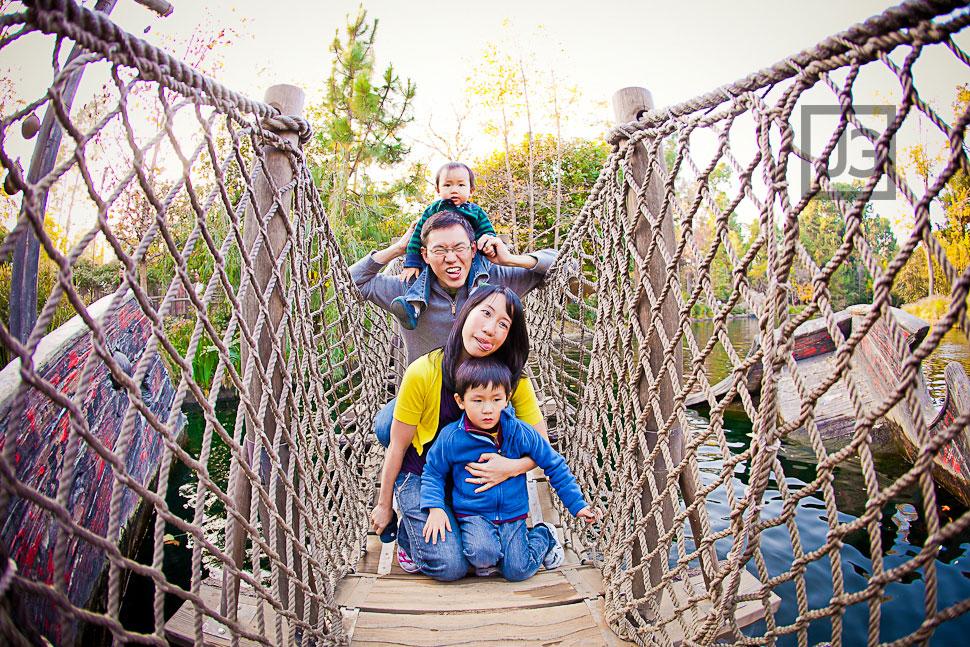 Our last stop was Mickey's Toontown!!  Goofy is my favorite Disney character so when I spotted him, I HAD to chase him down for a picture!!  Priceless!! Poor Goofy!!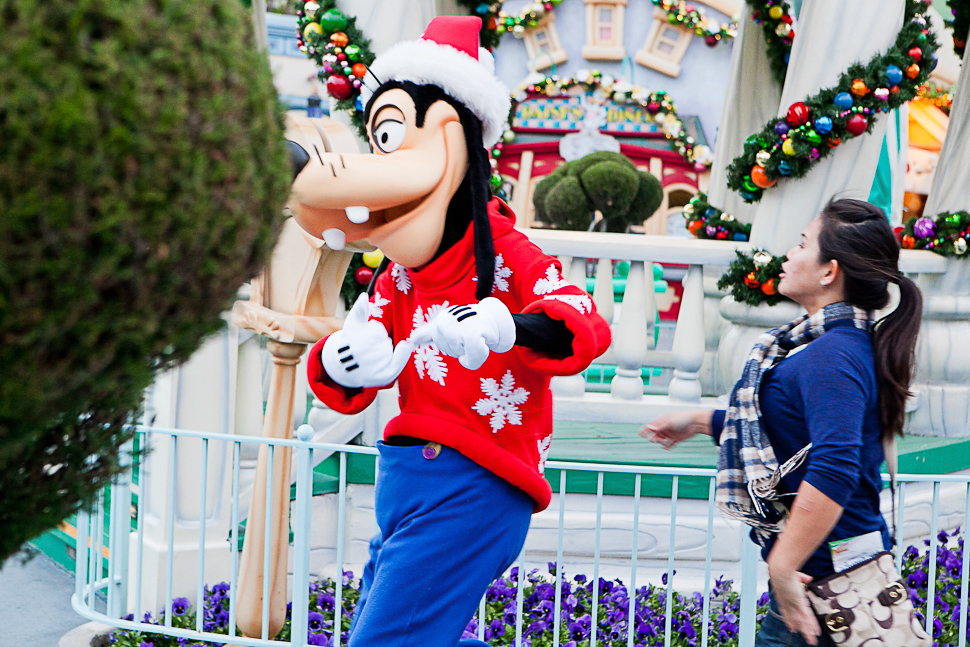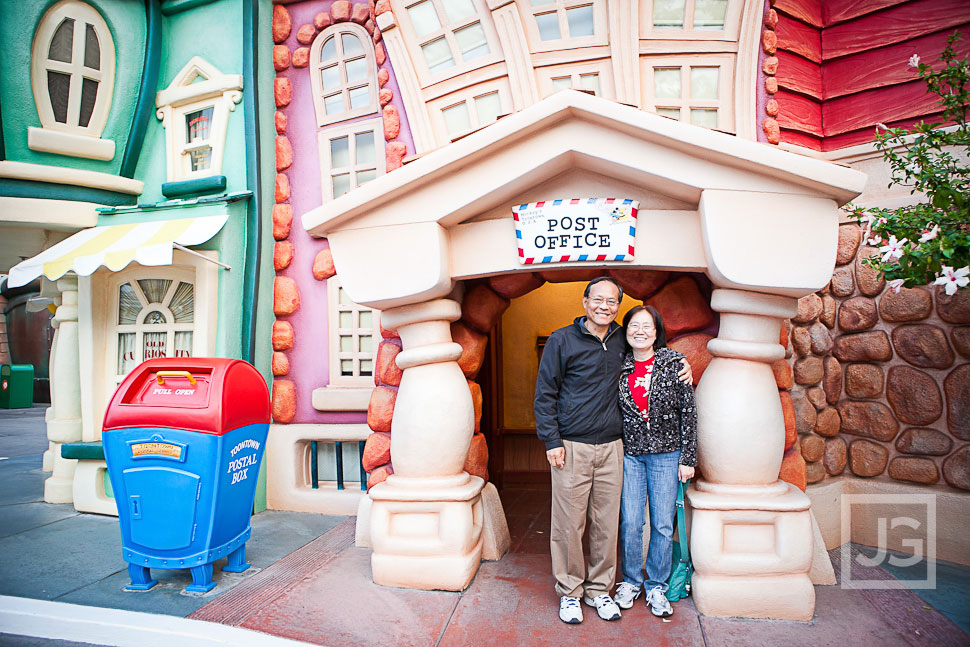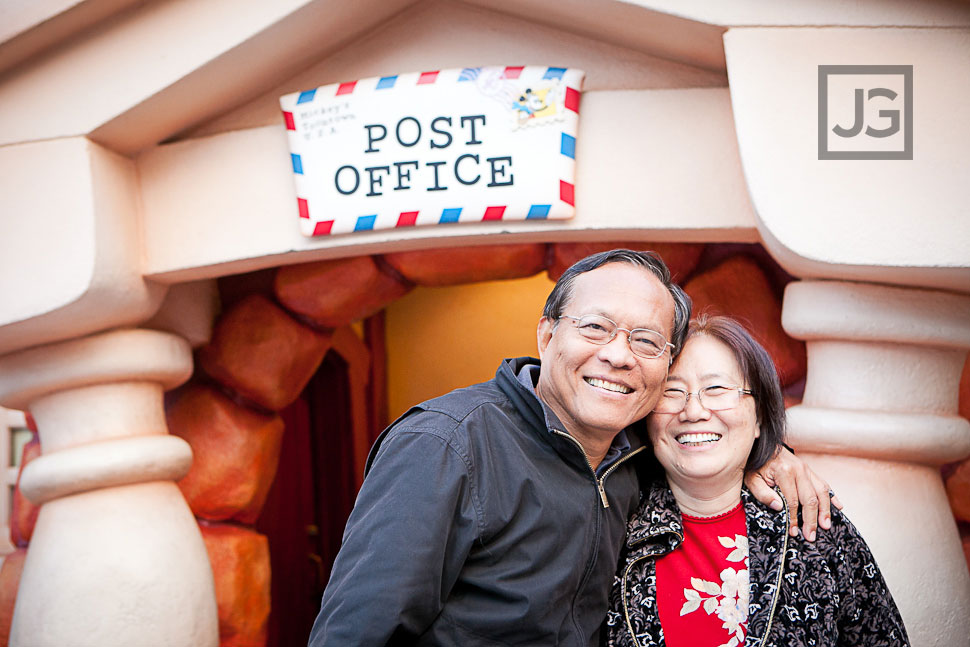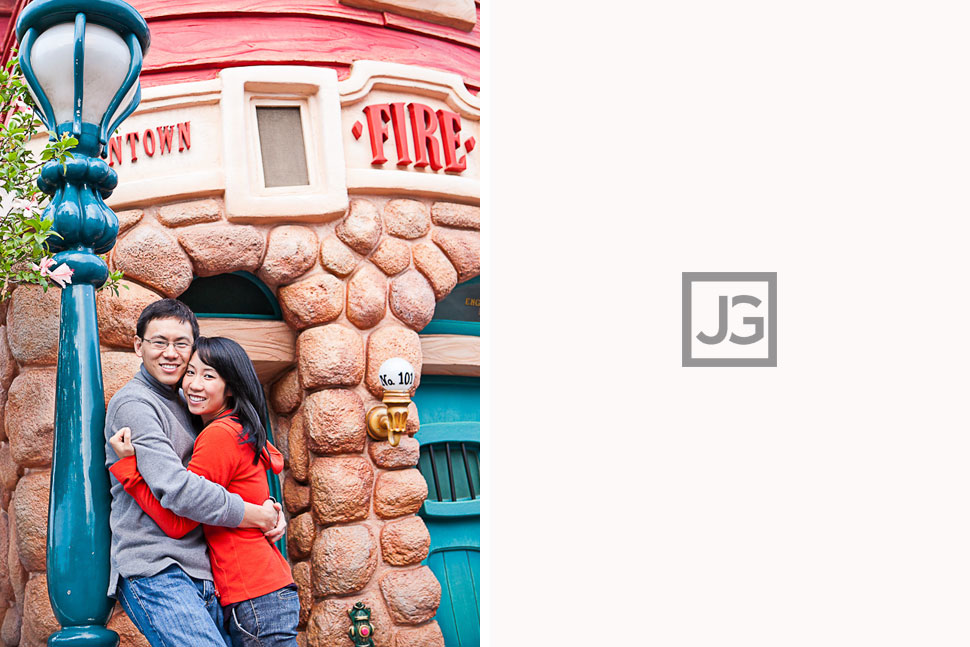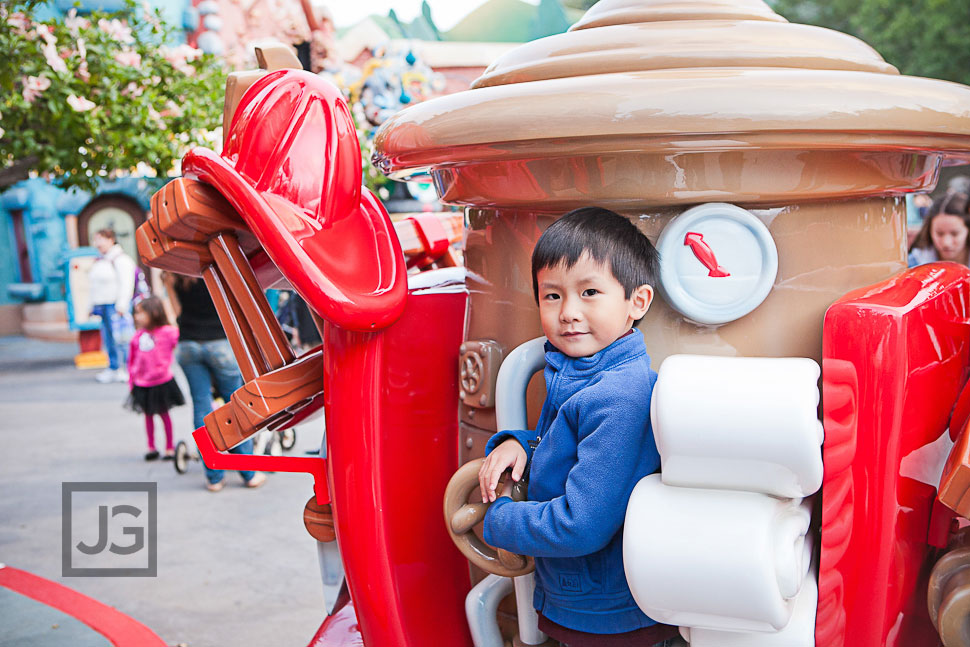 Happy Holidays!! – from the Cheng Family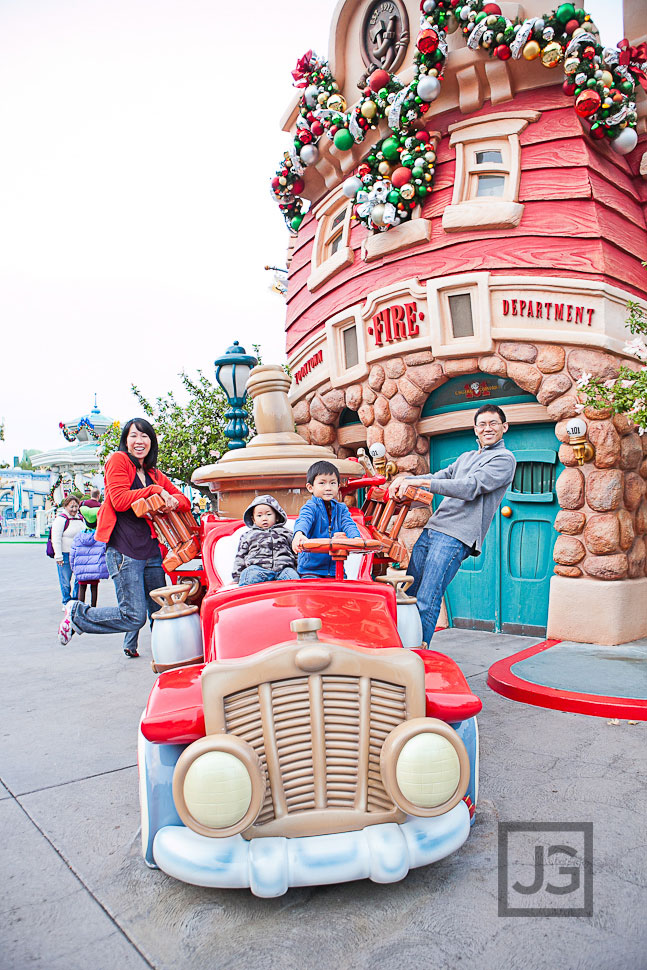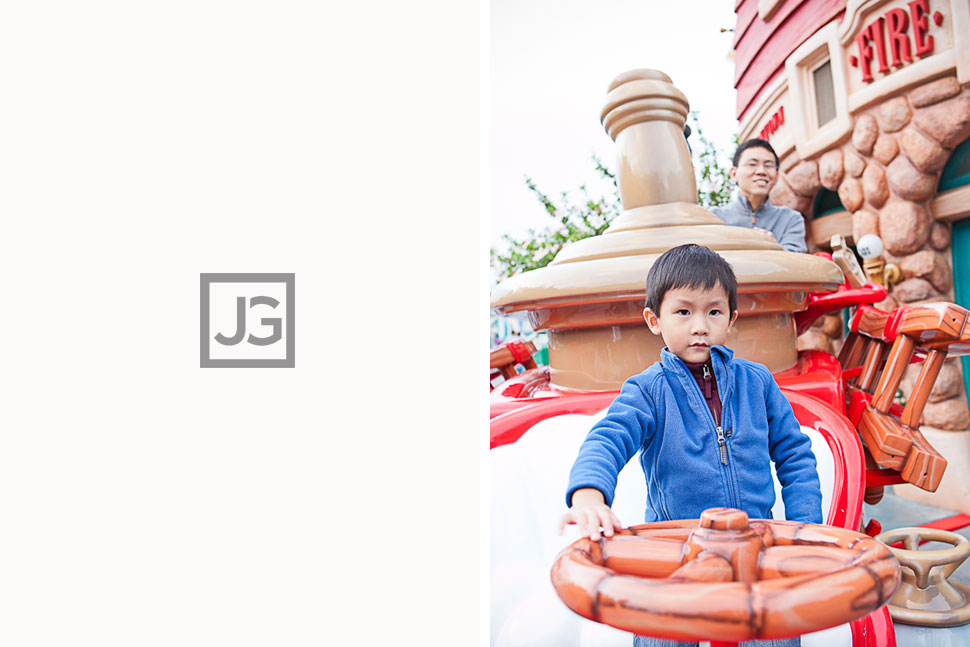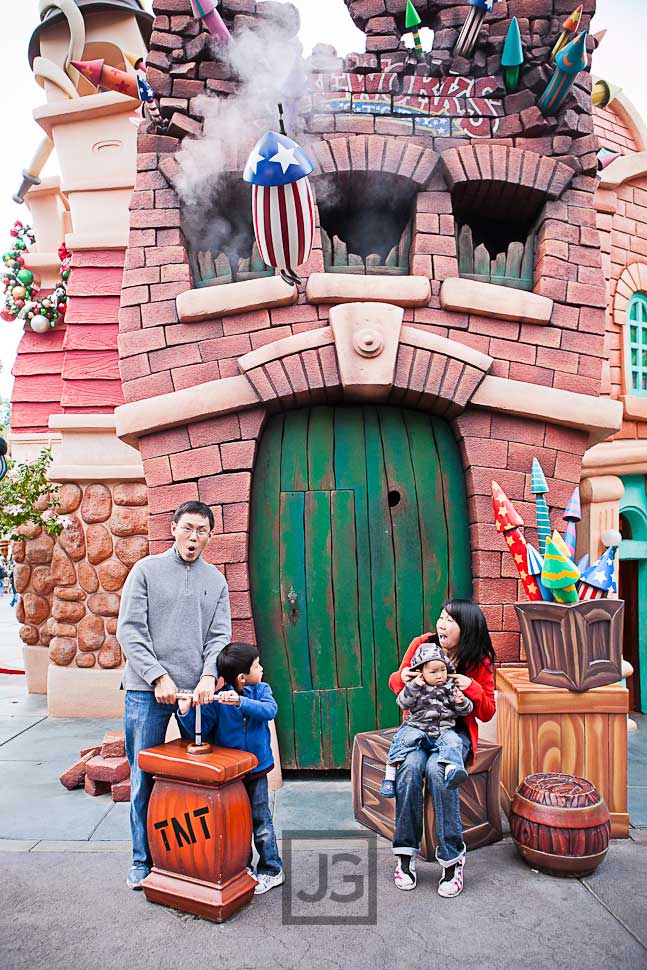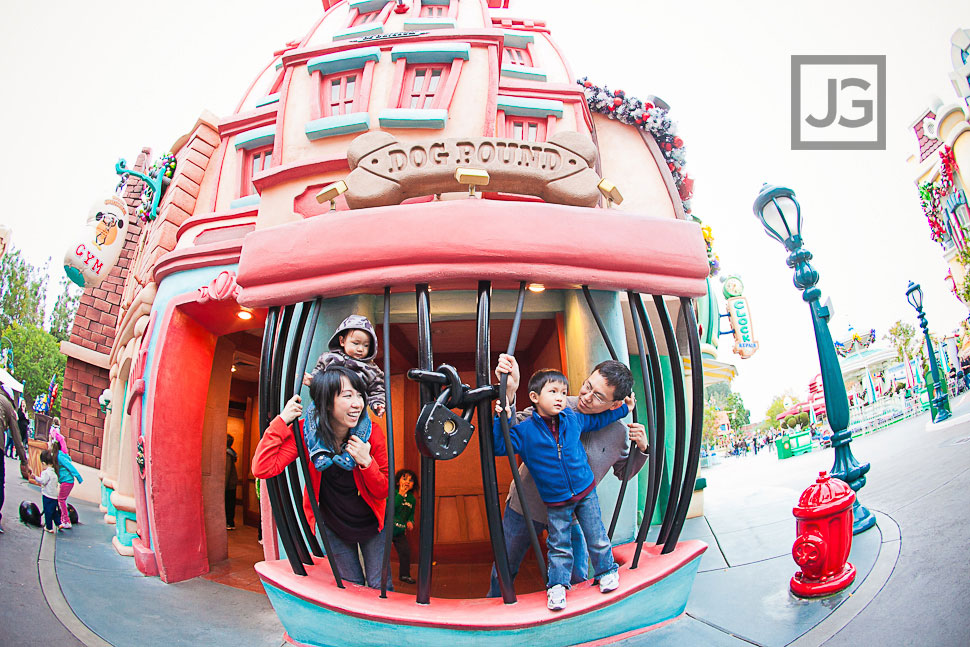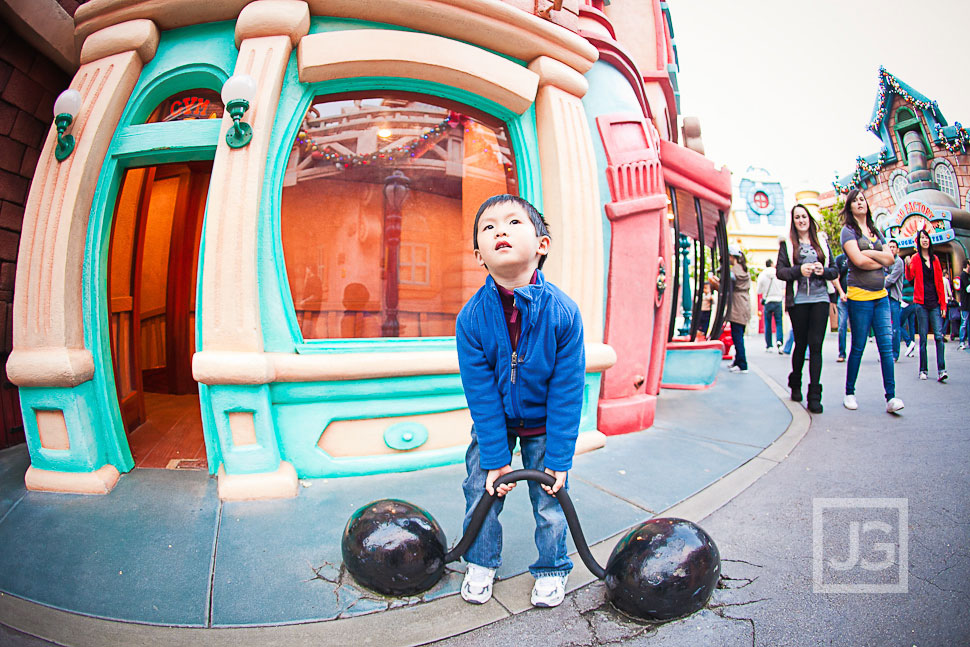 The kids started getting tired around 4pm and so they left early.  Gavin and I stayed until Disneyland closed (which was at 8pm that day).  Disneyland was so empty that we didn't have to wait in line at all for any rides.  We got to go on ALL of my favorite rides (Space Mountain, Pirates of the Caribbean, Indian Jones, Haunted Mansion, to name a few).  THEN, my favorite part, watching "Believe Fireworks" and cuddling up with Gavin as it snows on Main Street Disneyland!!  What a special day!!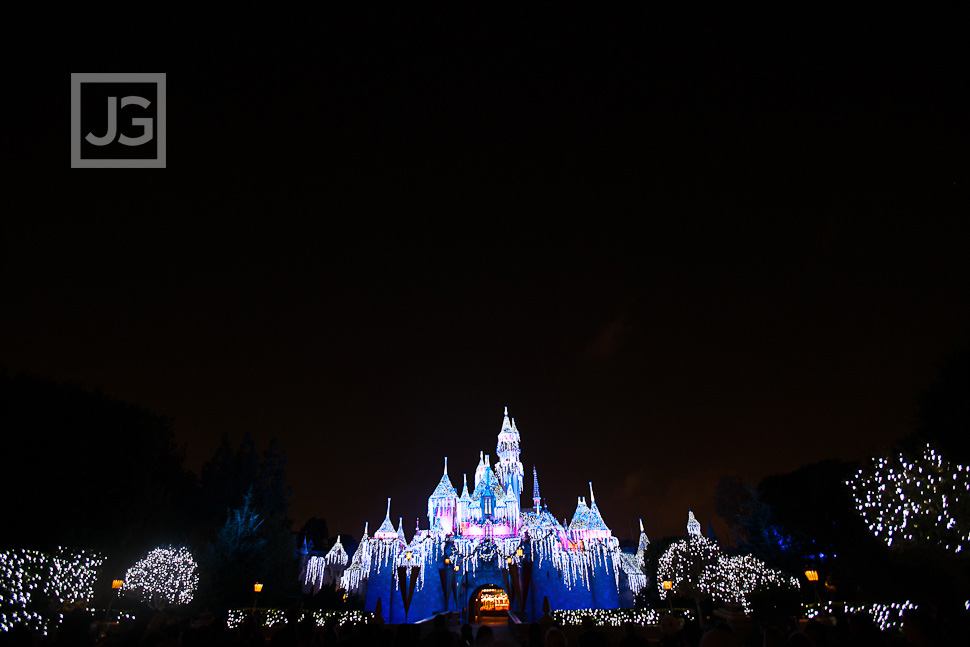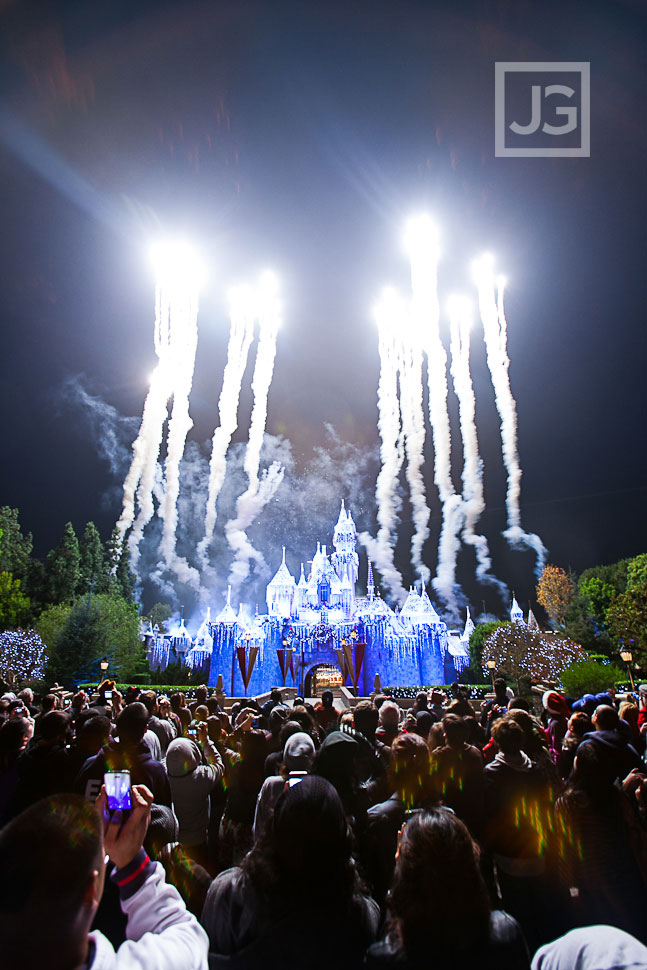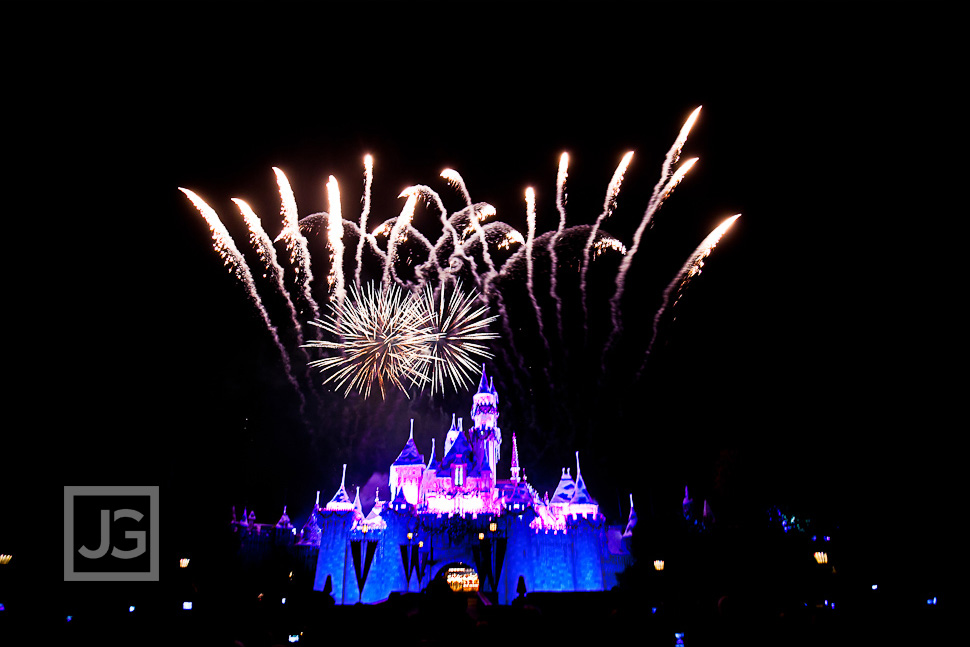 Thank you Cheng Family for an incredible day!!  We love you guys!!
And while you're here, don't forget to check out my Disneyland engagement photography.