We actually met Dan when Gavin would teach photography seminars for the UCLA Photography Club (Go Bruins!). Funny how time flies as Dan went from a UCLA student, to pharmacy school, to starting a life with his love, Gina. They chose to have their wedding ceremony and reception at the prestigious City Club in downtown Los Angeles. It resides in the City National Bank building (555 Flower St.) on the 51st floor and has sweeping views of downtown LA and the surrounding area. The ceremony and reception were both held in the Angeles Ballroom, where the venue flipped it after the ceremony while guests enjoyed themselves in the cocktail lounge (which is known for it's stunning views). So check out this blog entry for City Club wedding photography and videography!
Here is their wedding video of their special day.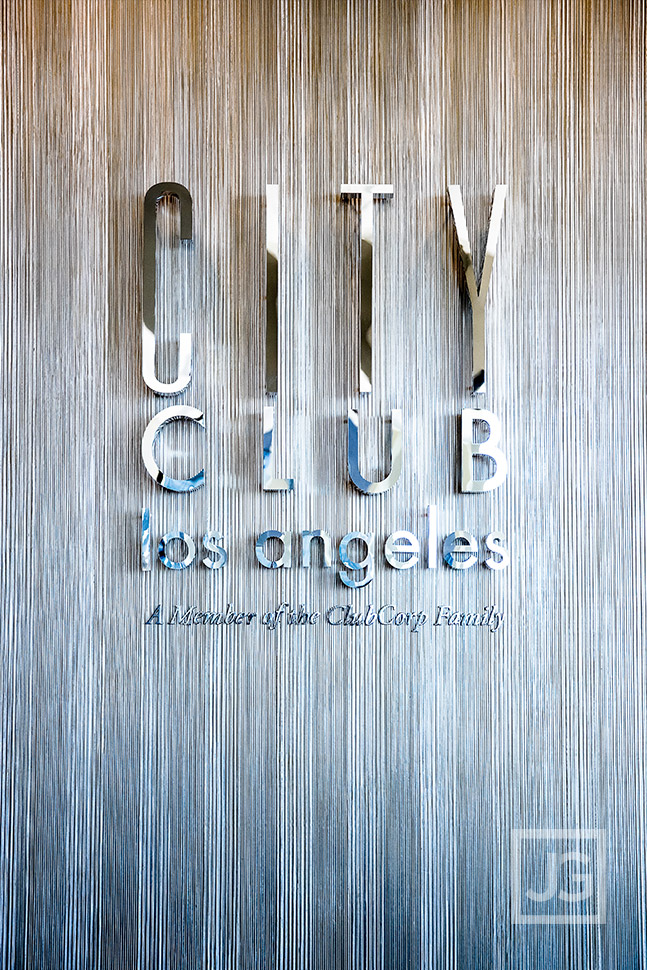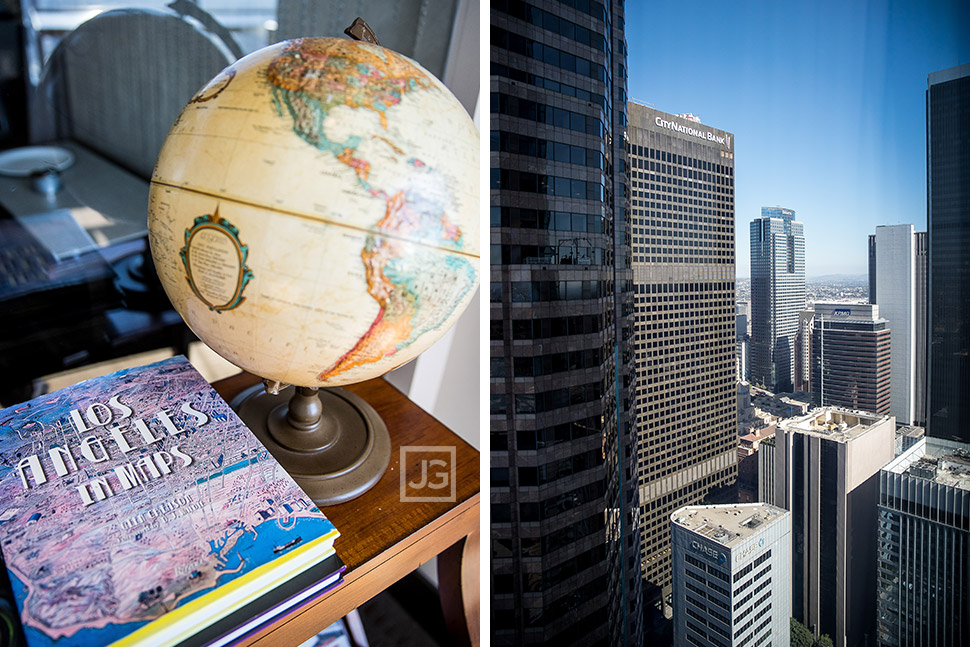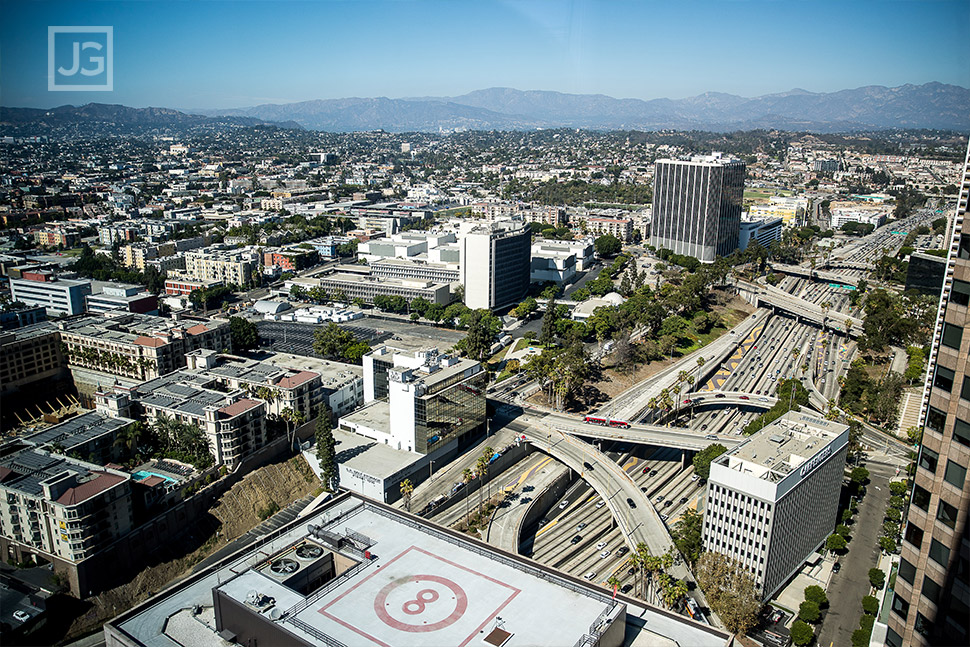 Gina had her preparation at the nearby Intercontinental LA Hotel, which was close enough to walk (even while holding a wedding dress!).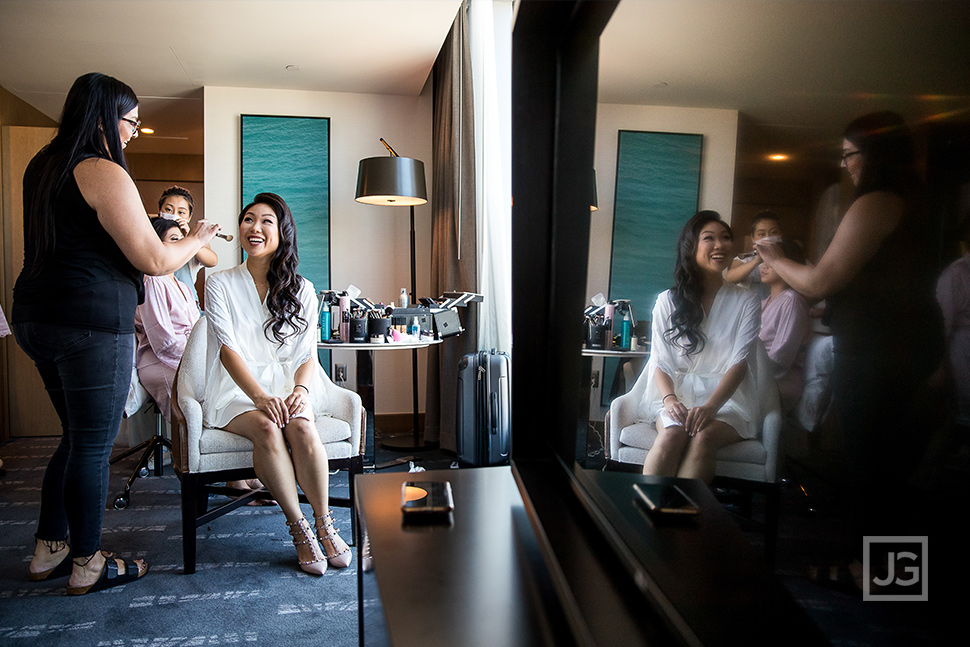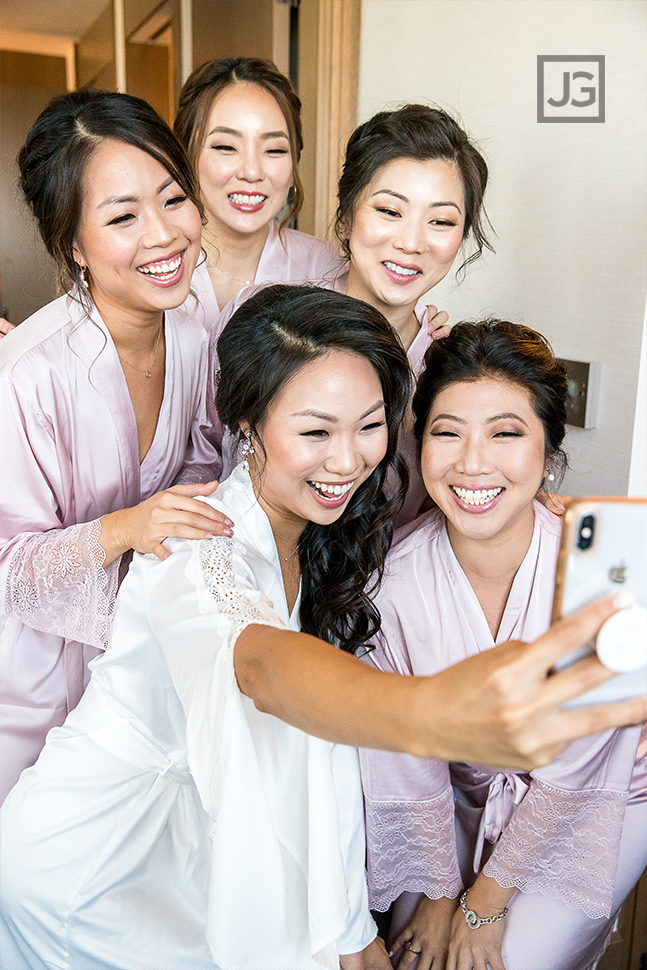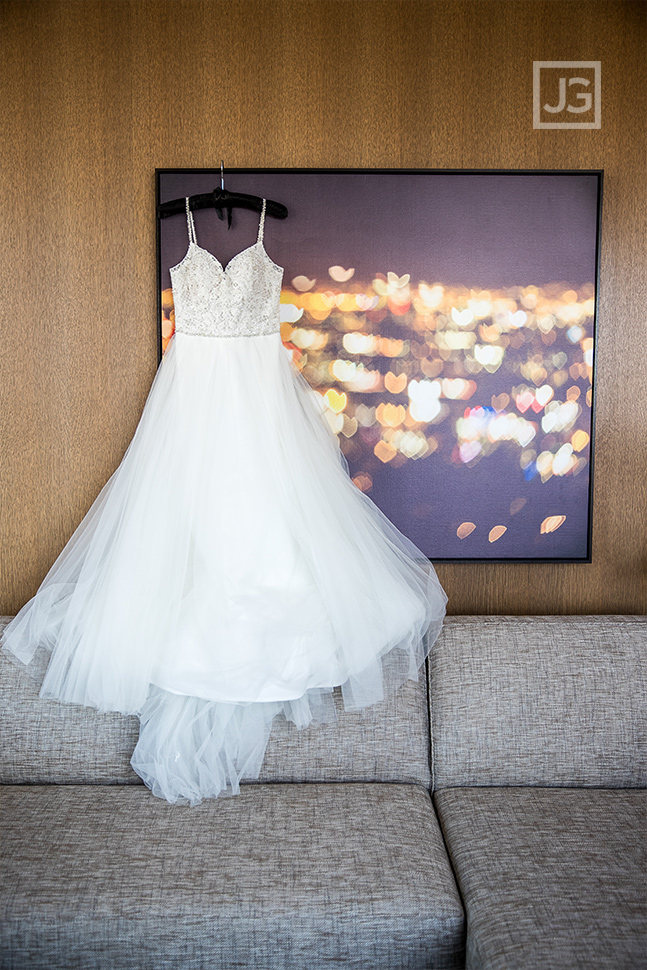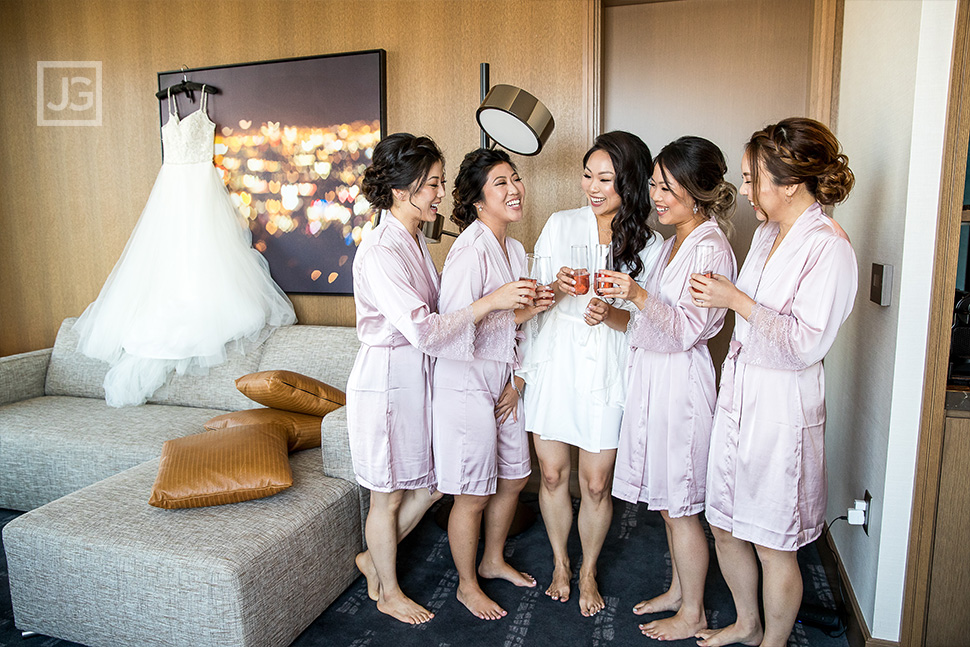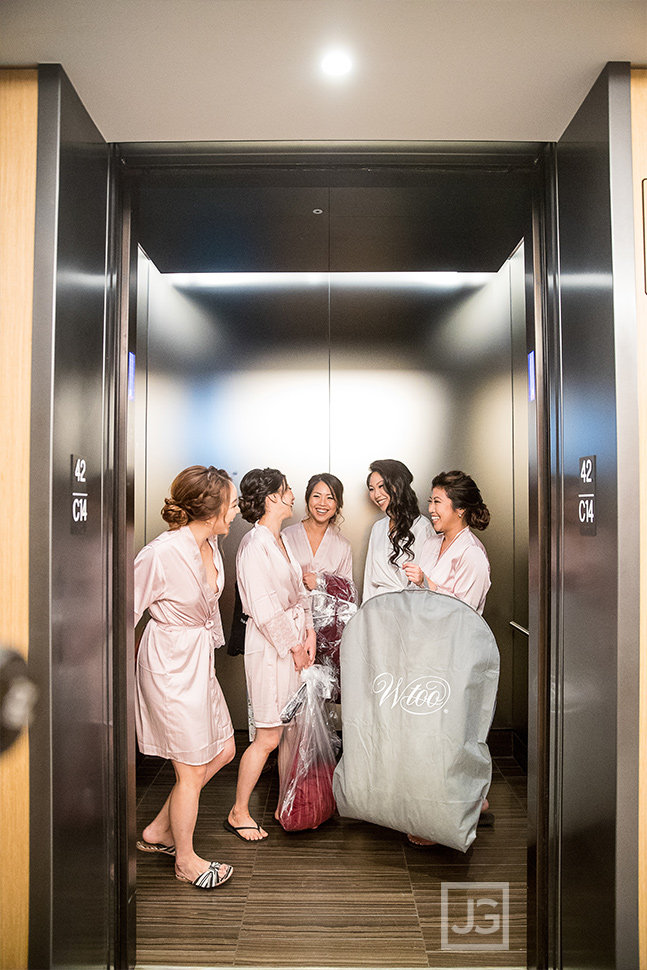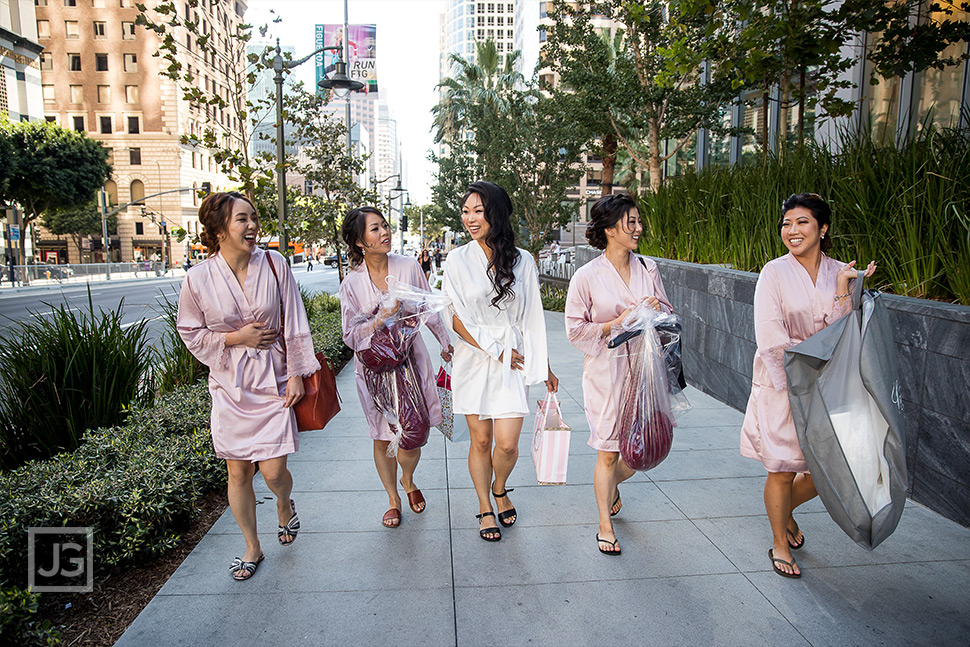 Dan and his boys got ready at the City Club Los Angeles, where we did some photos of the them passing the time with games and drinks.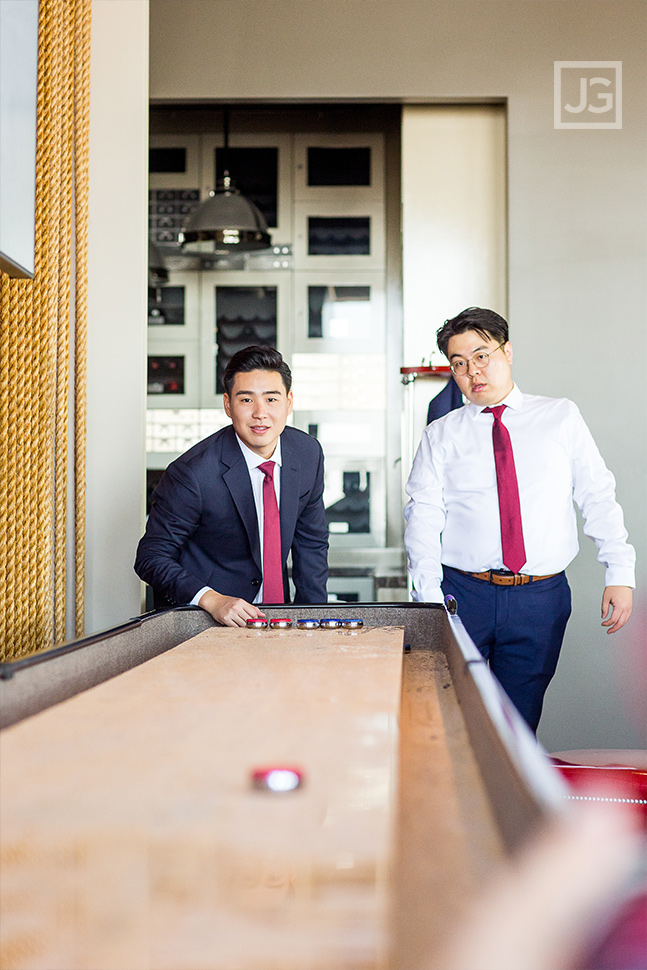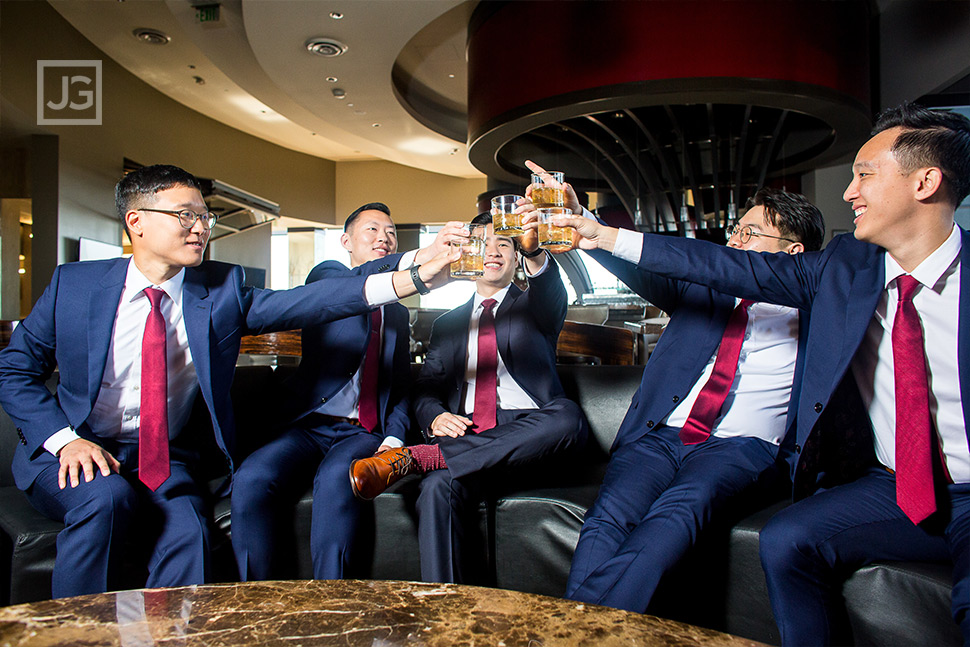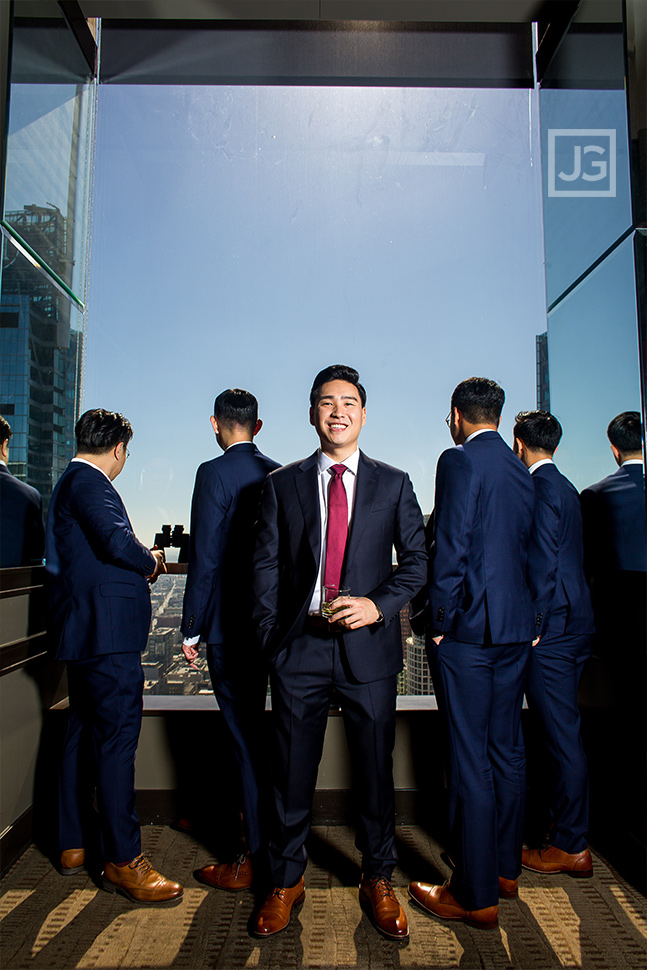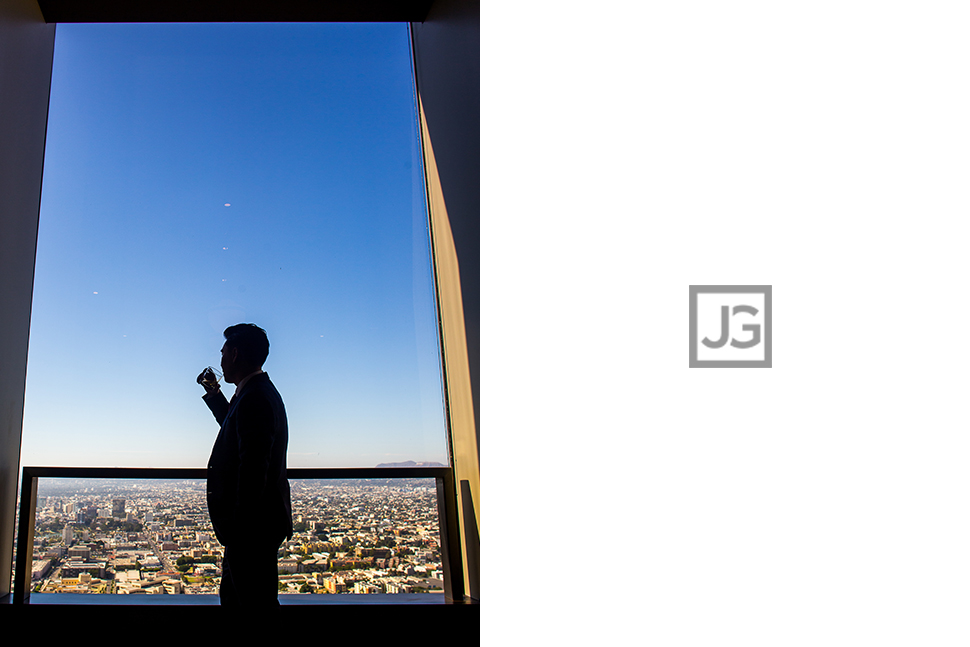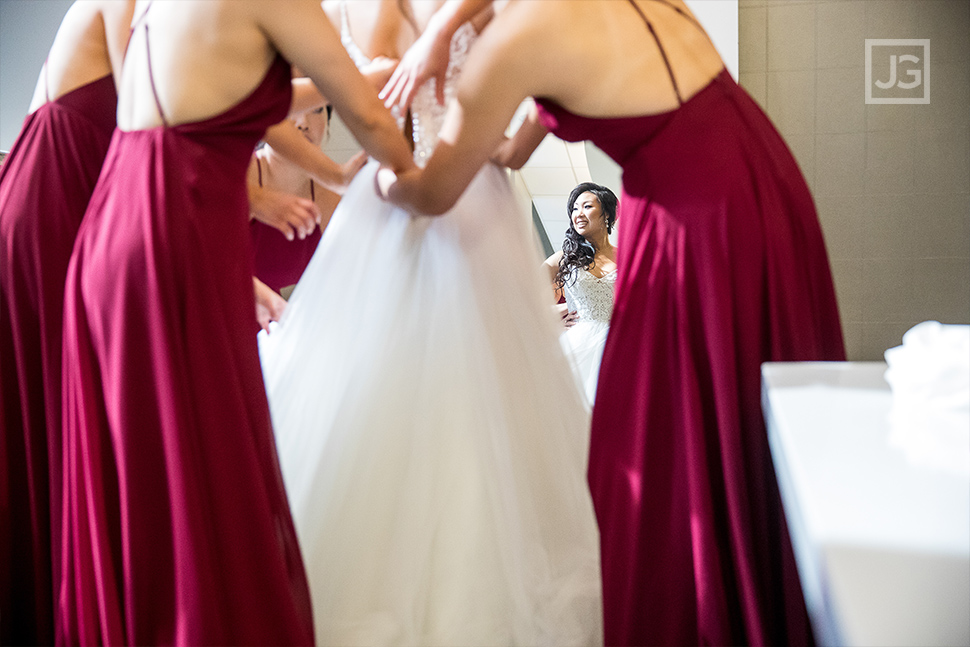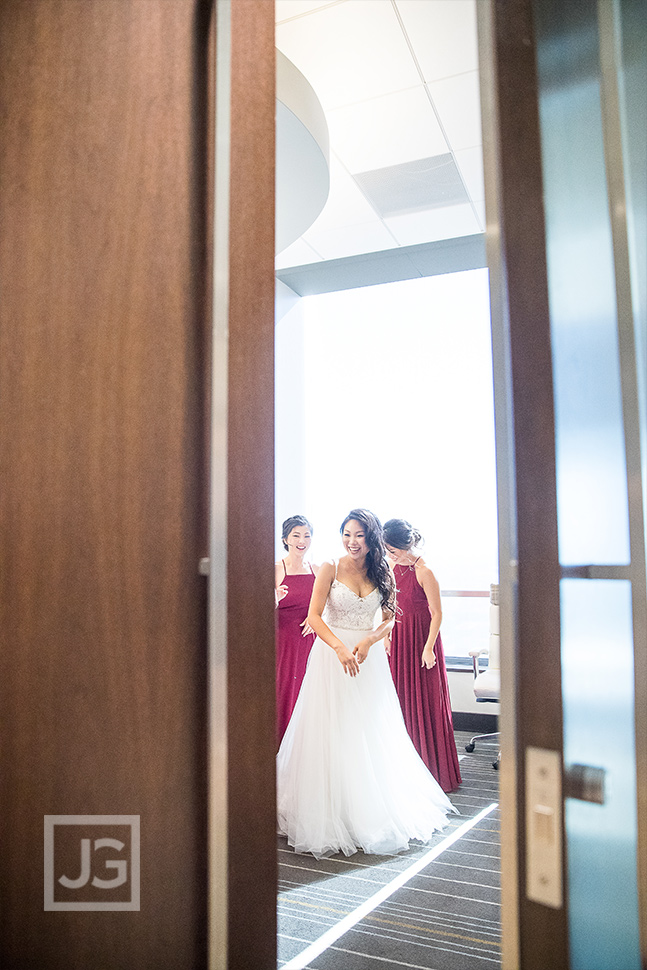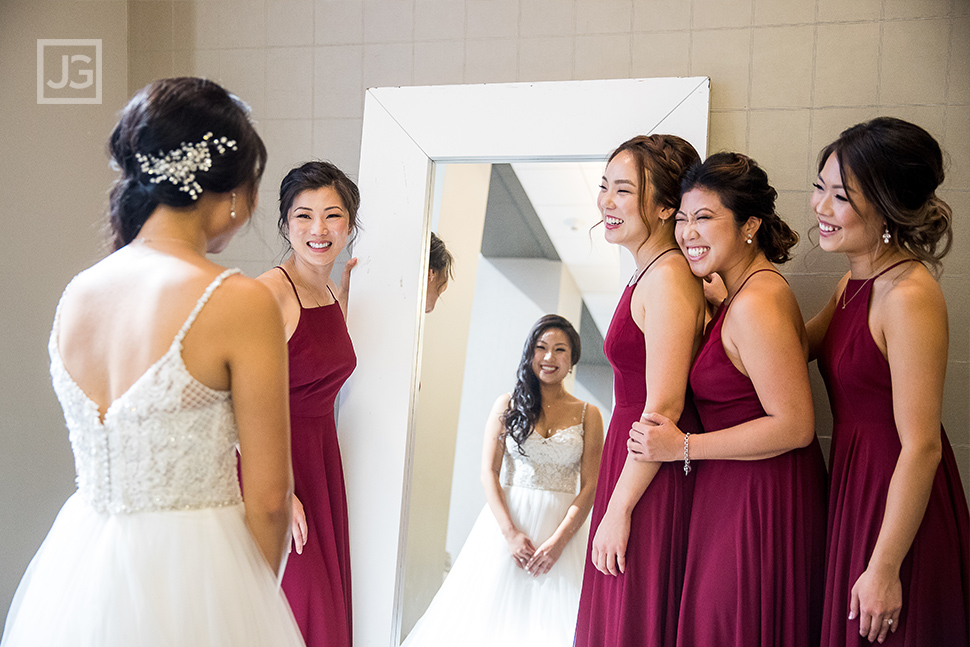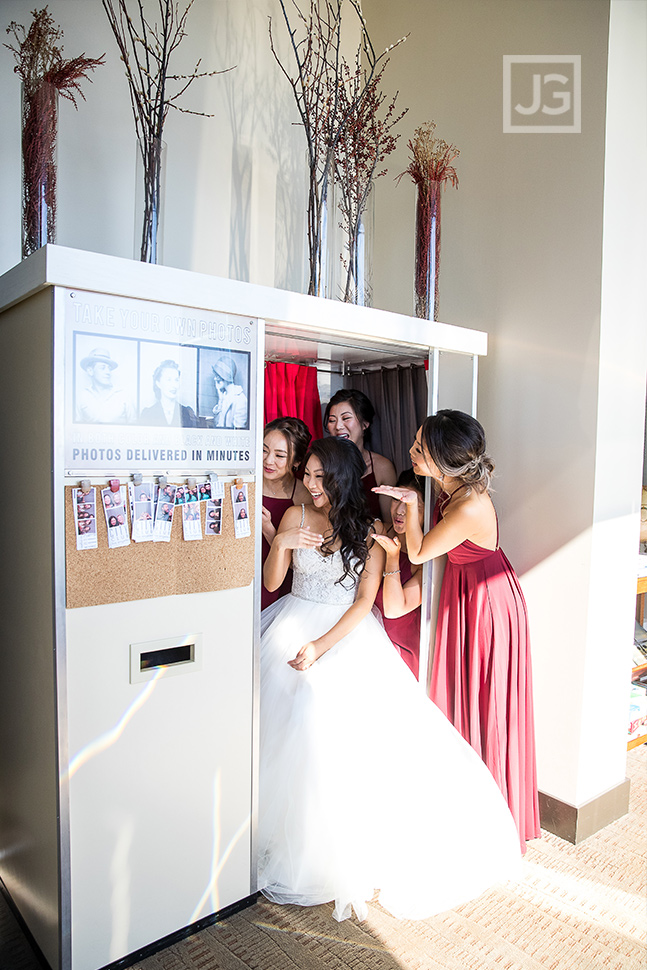 We had their first look at the base of the building, right in the middle of the financial center of Los Angeles. Tears were shed.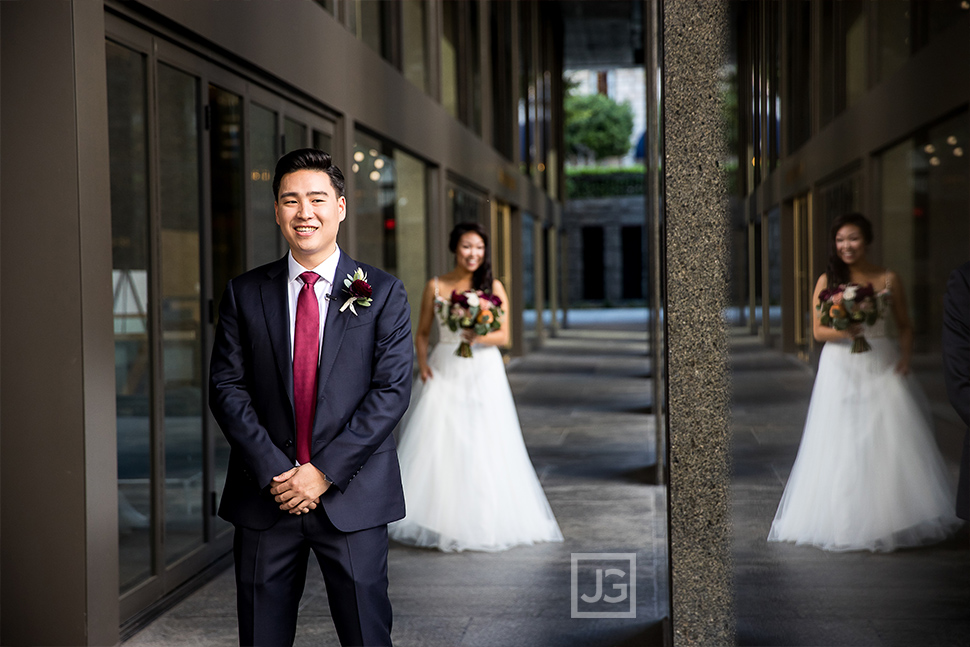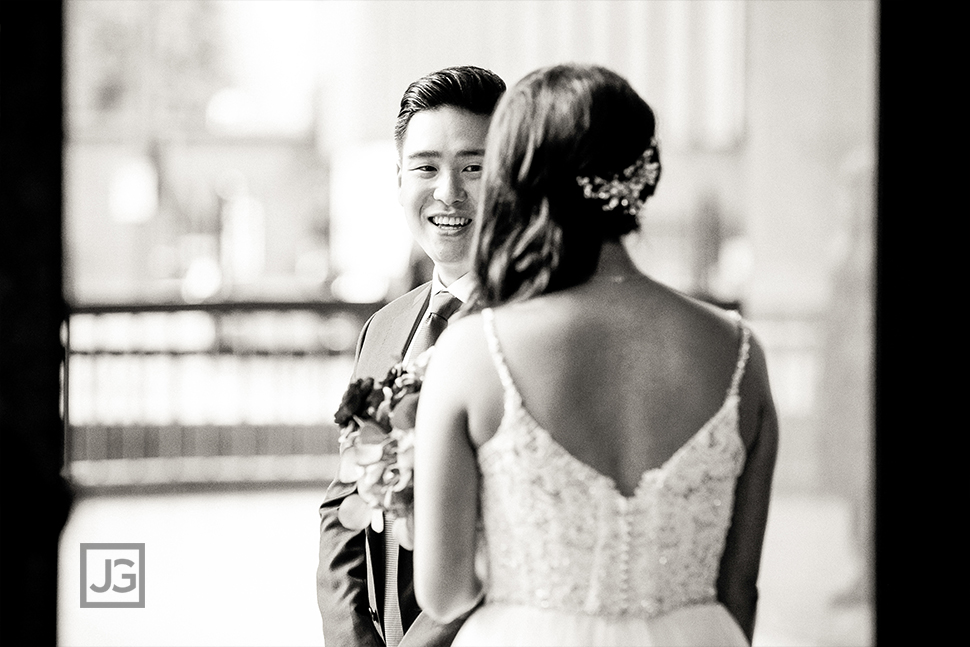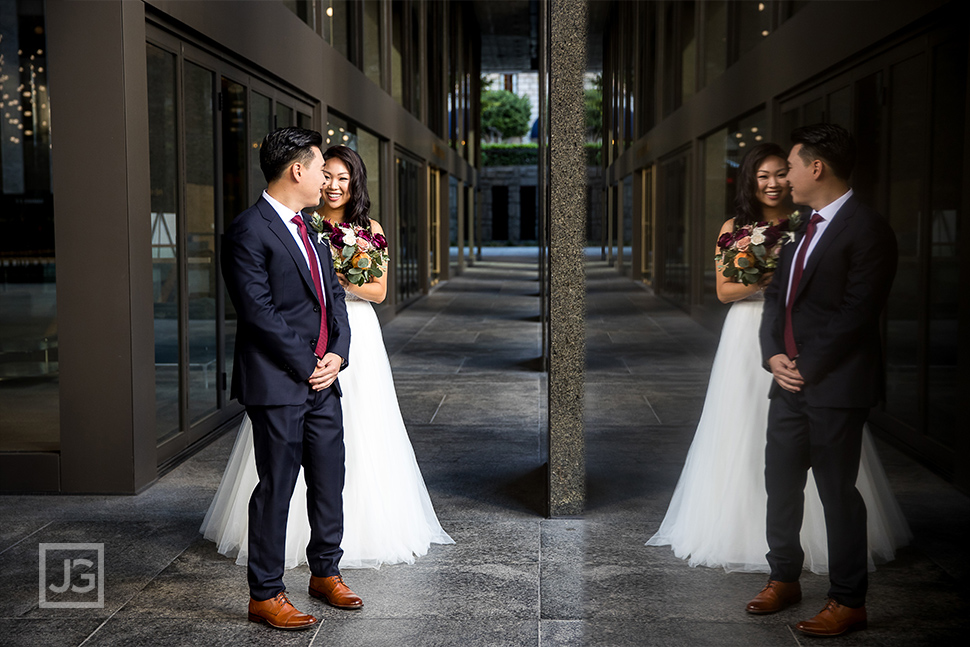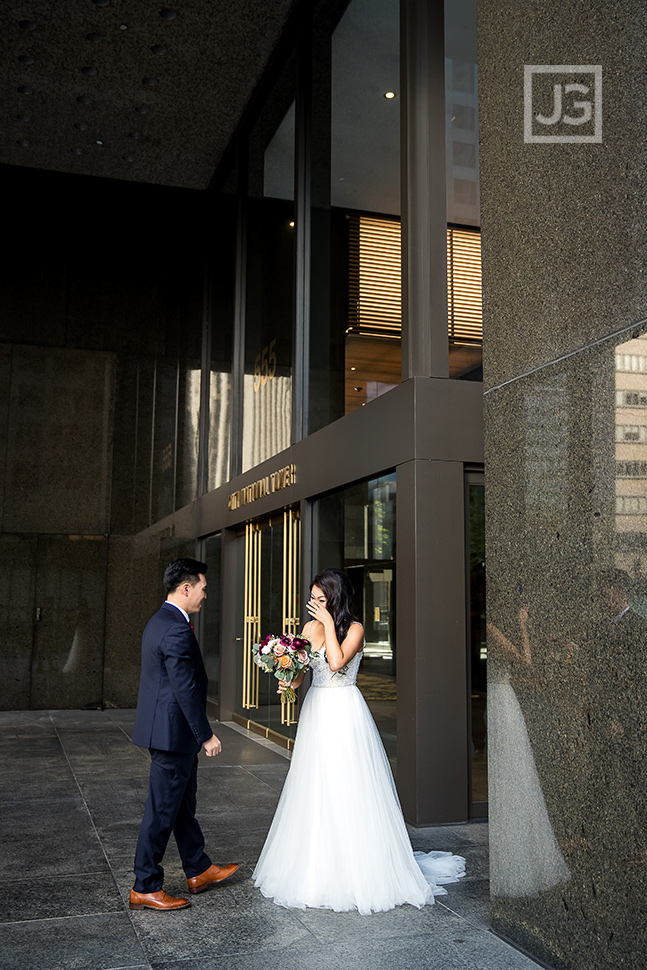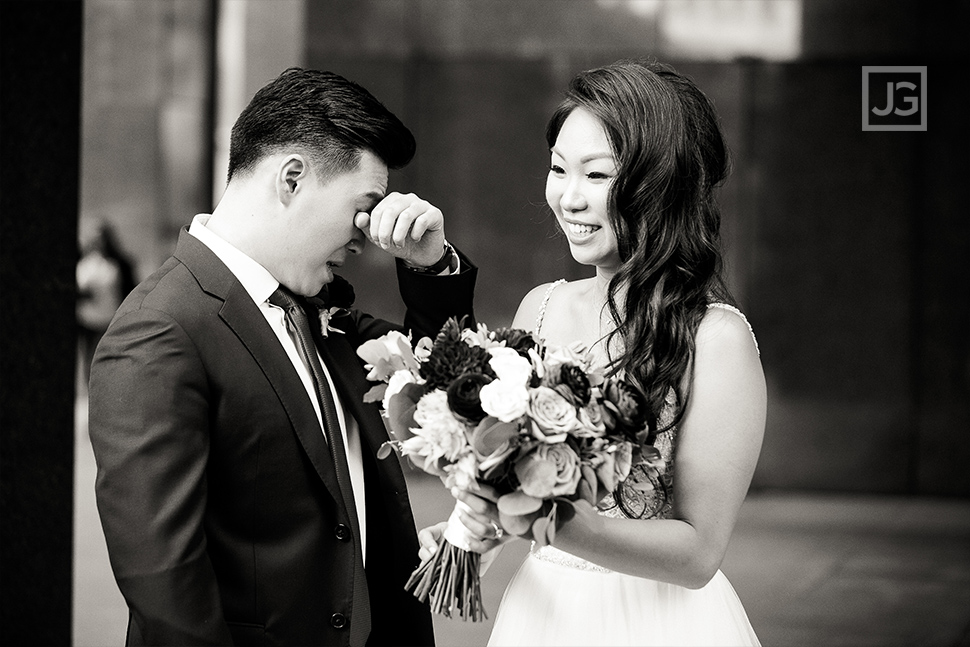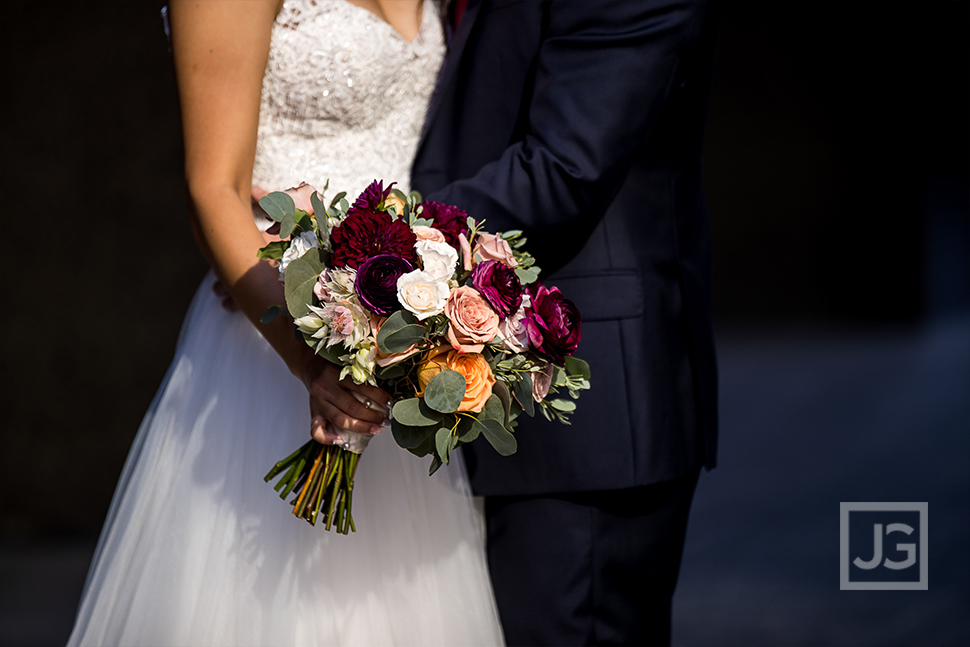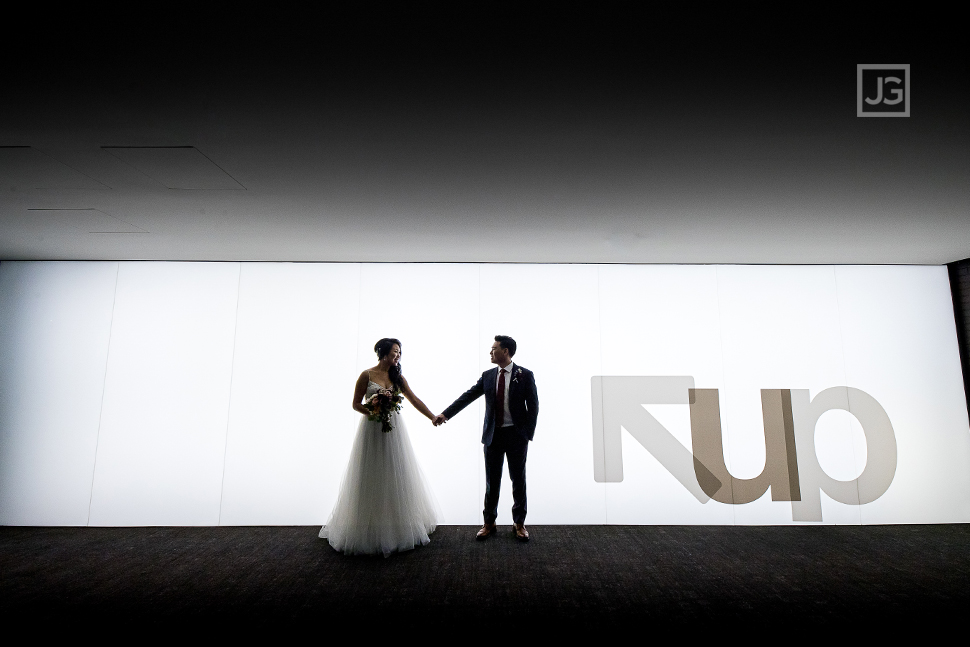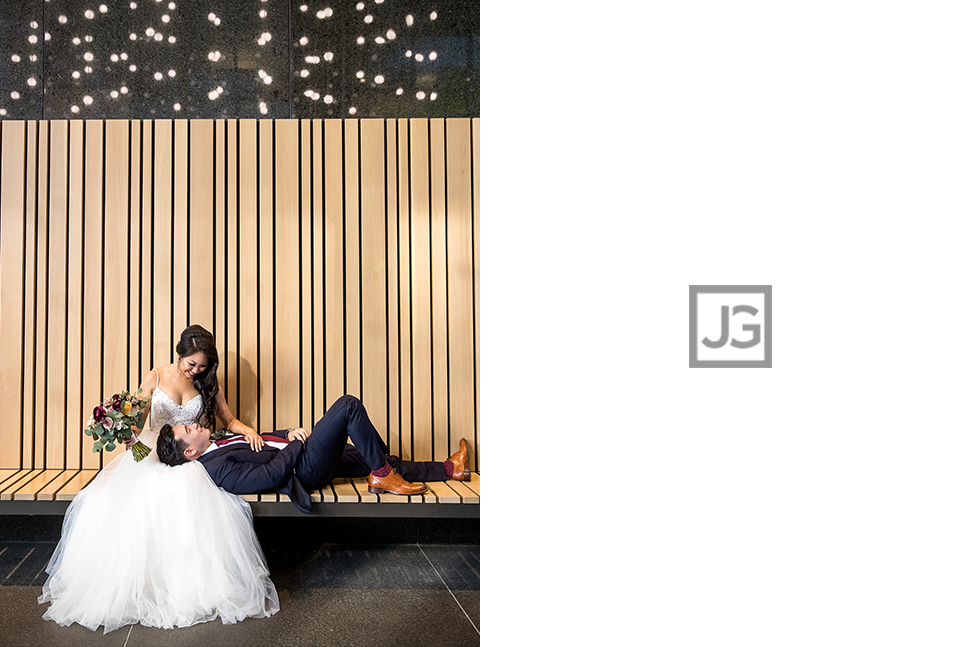 We had also taken them down later in the day for couples photos after the sun had set. We specialize in low-light night photography.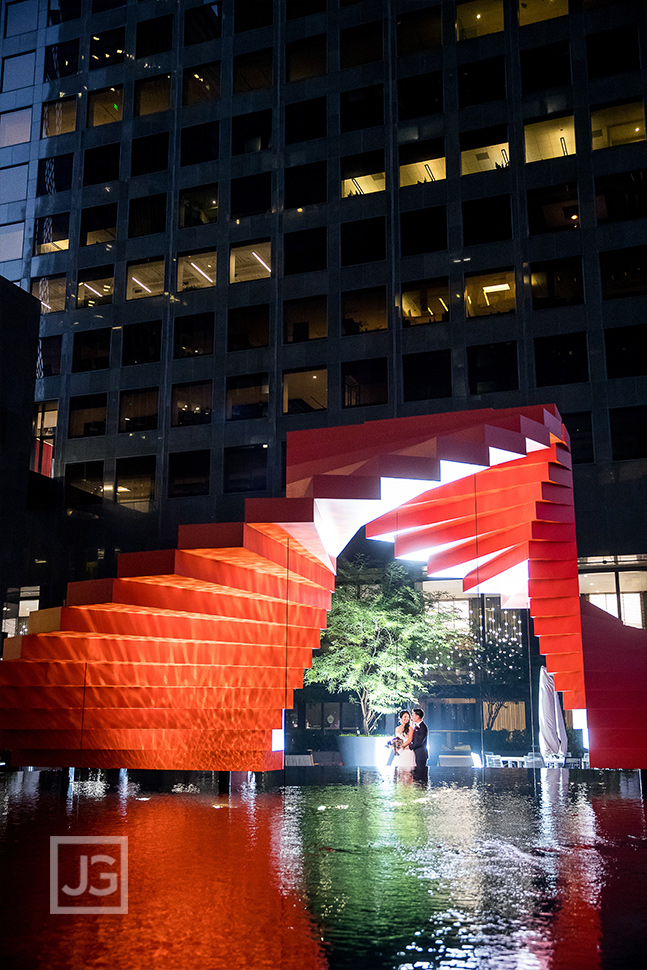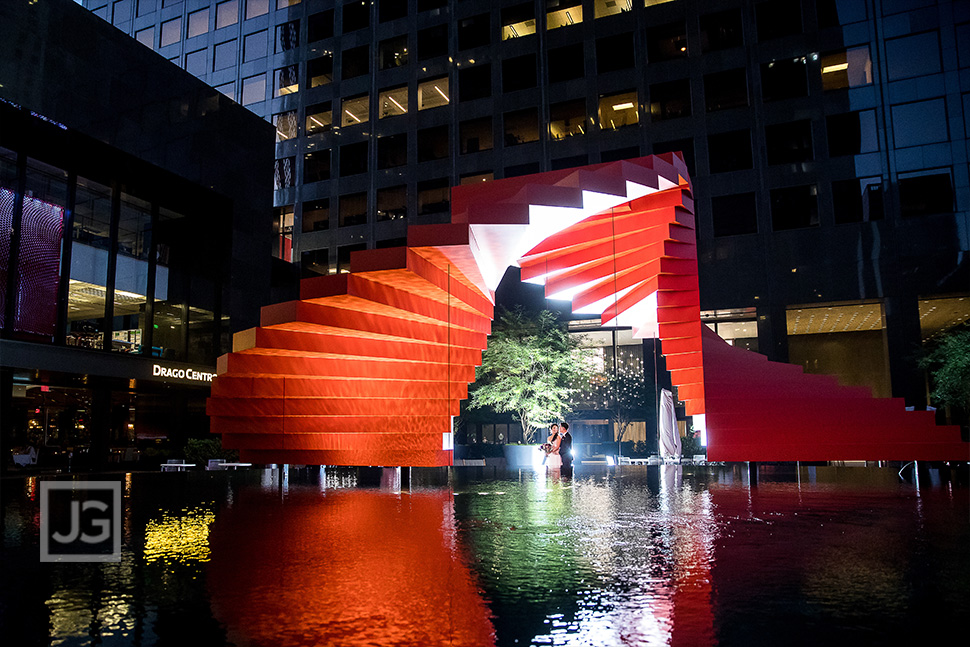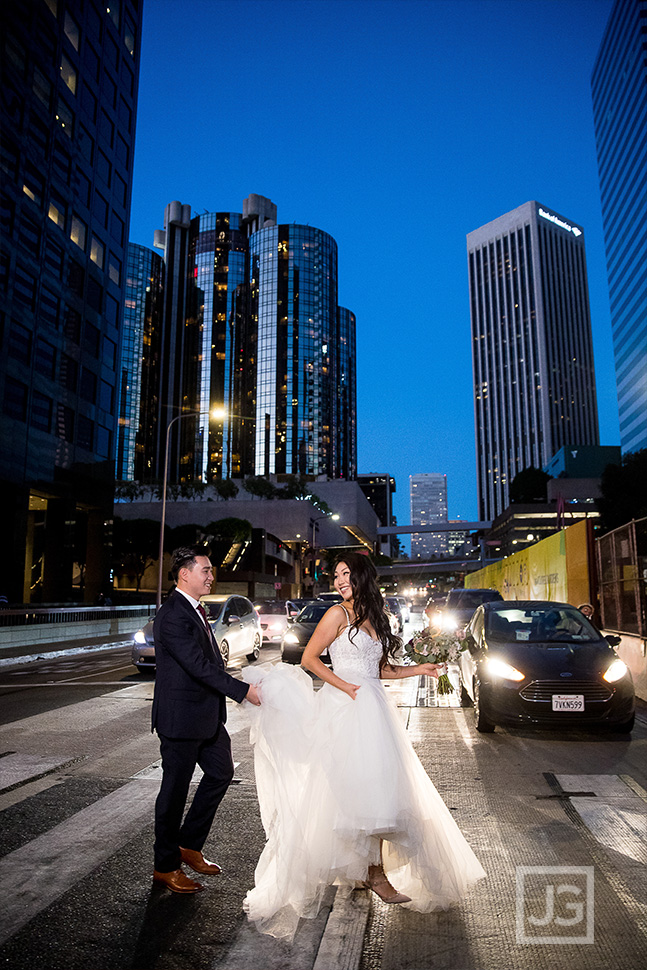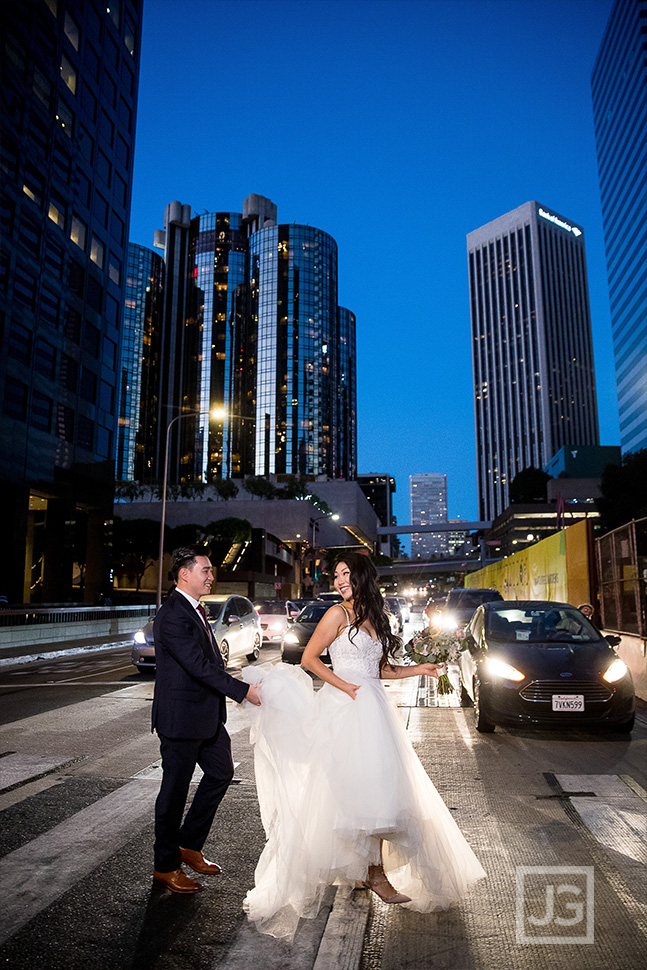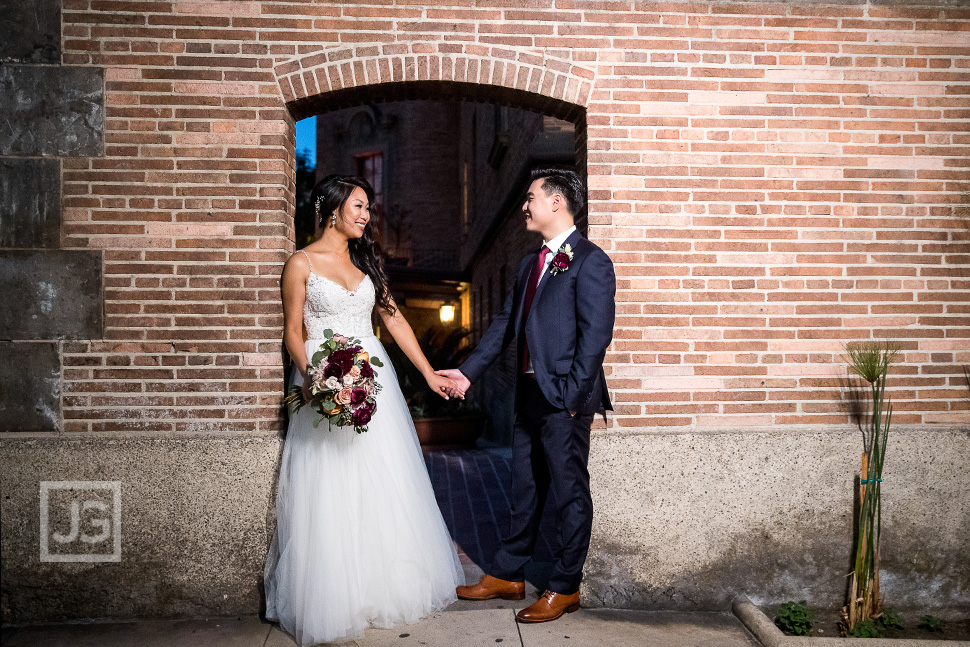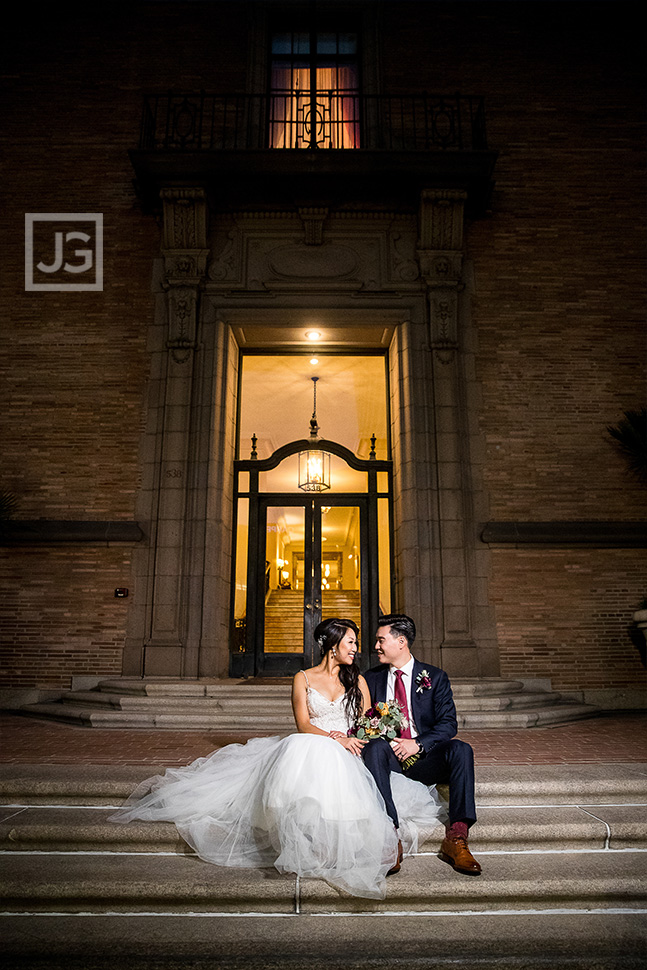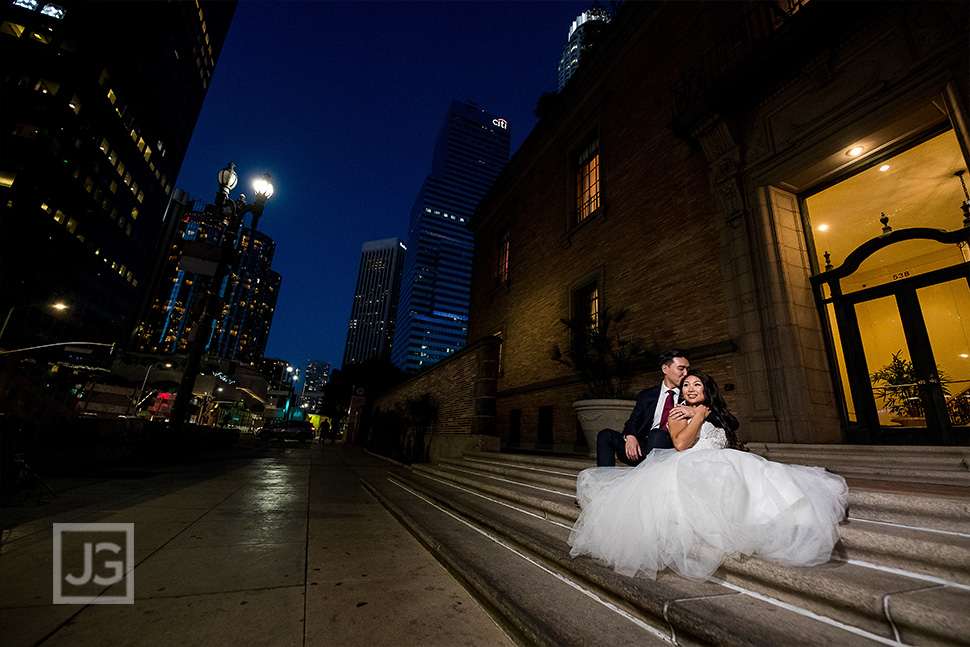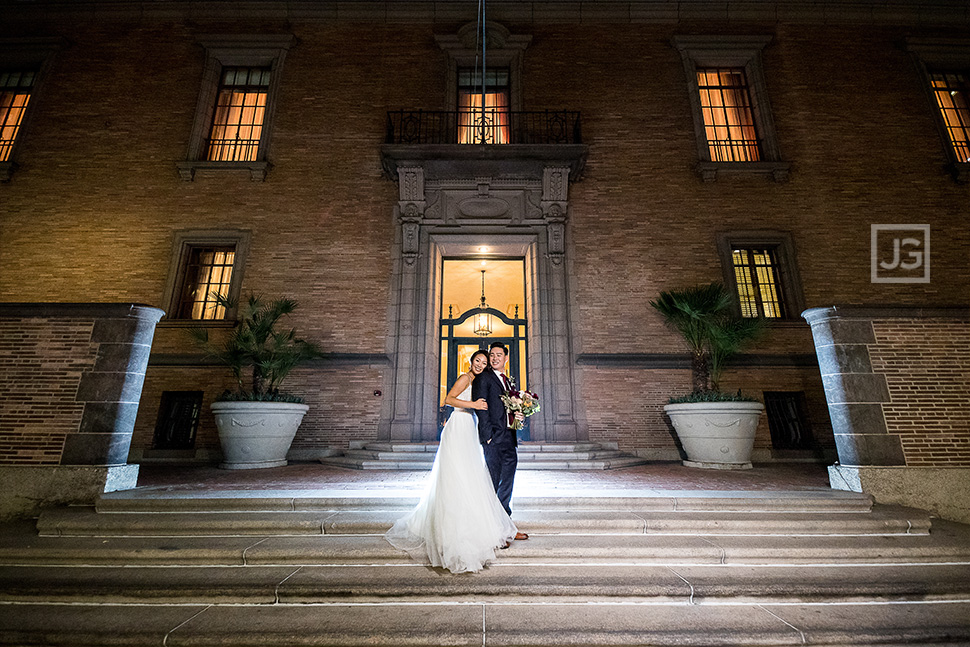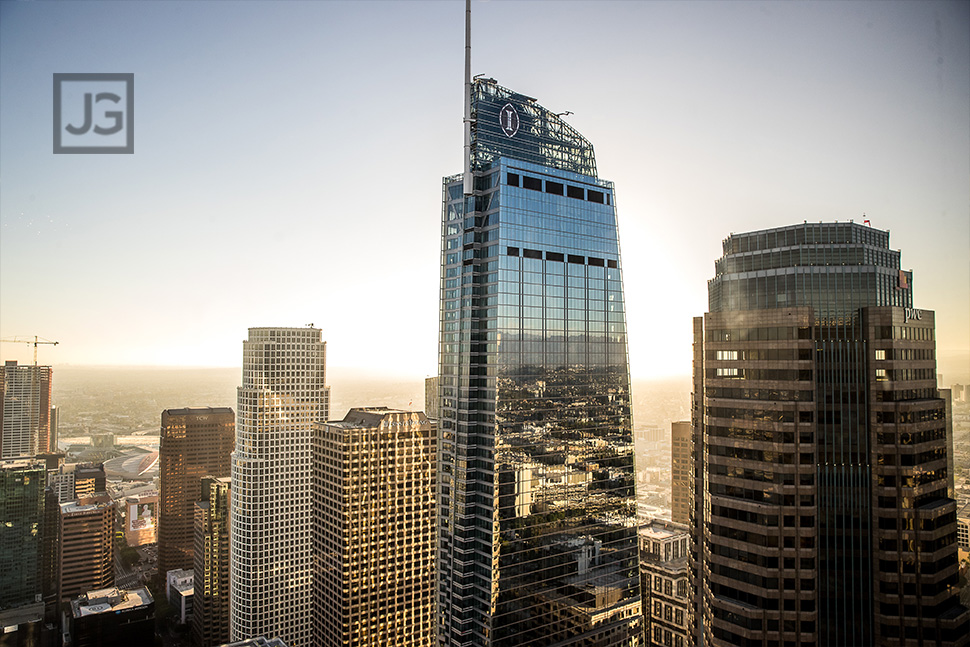 Here is the wedding ceremony at the City Club Angeles Ballroom.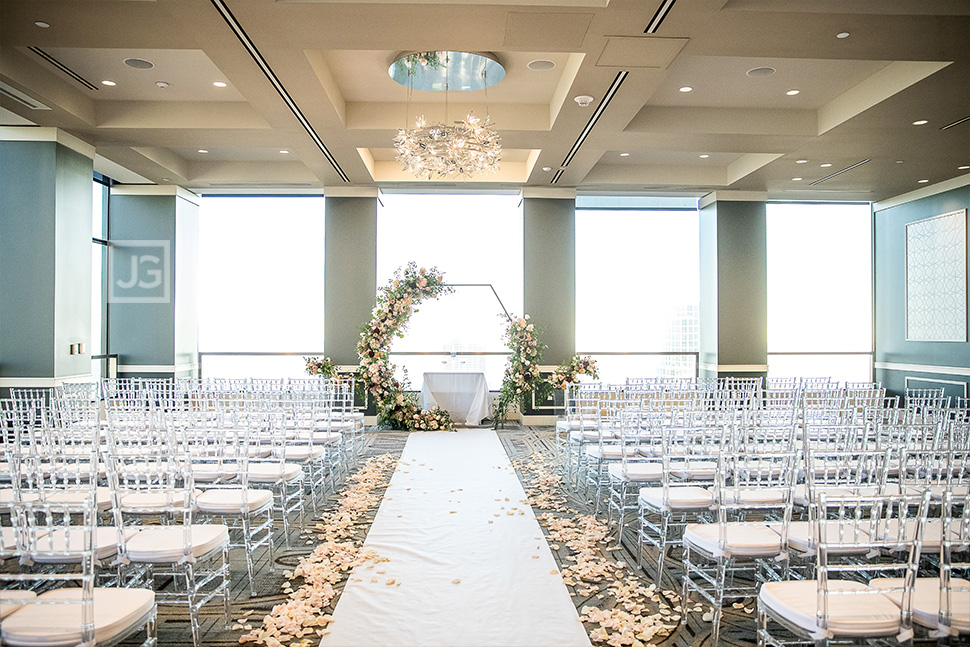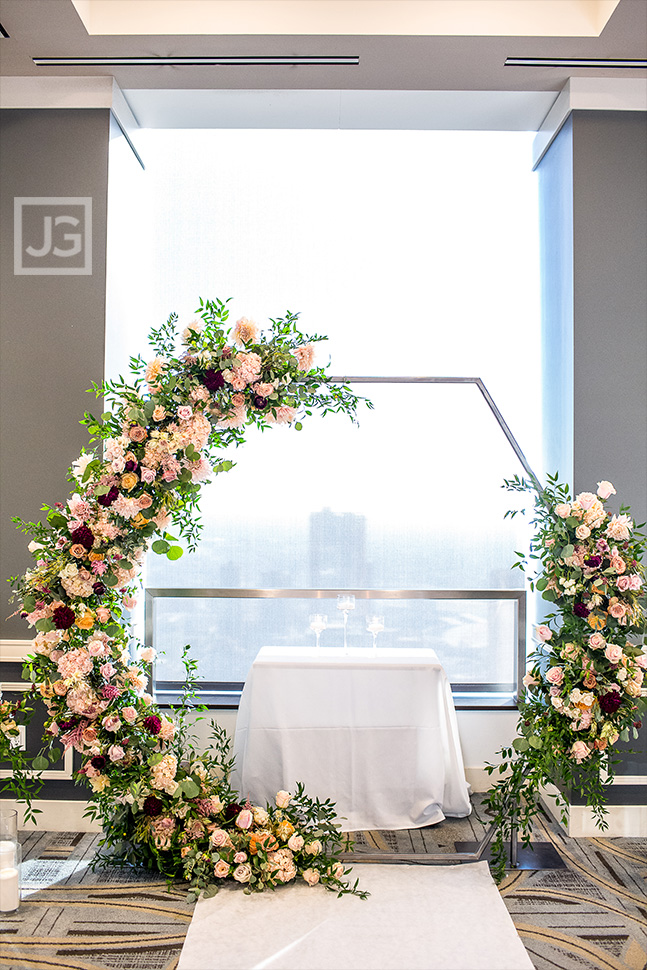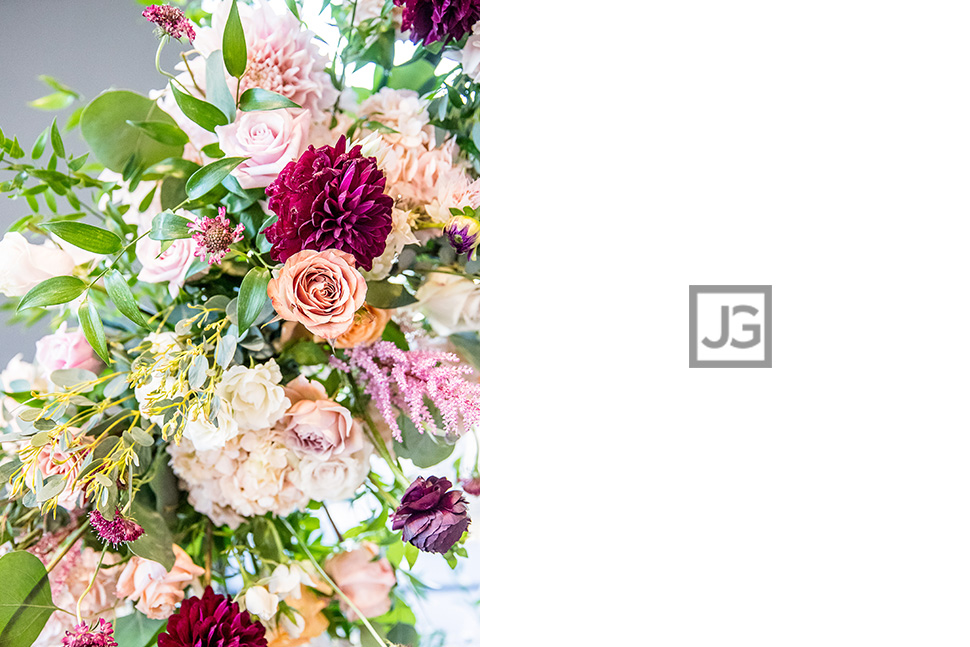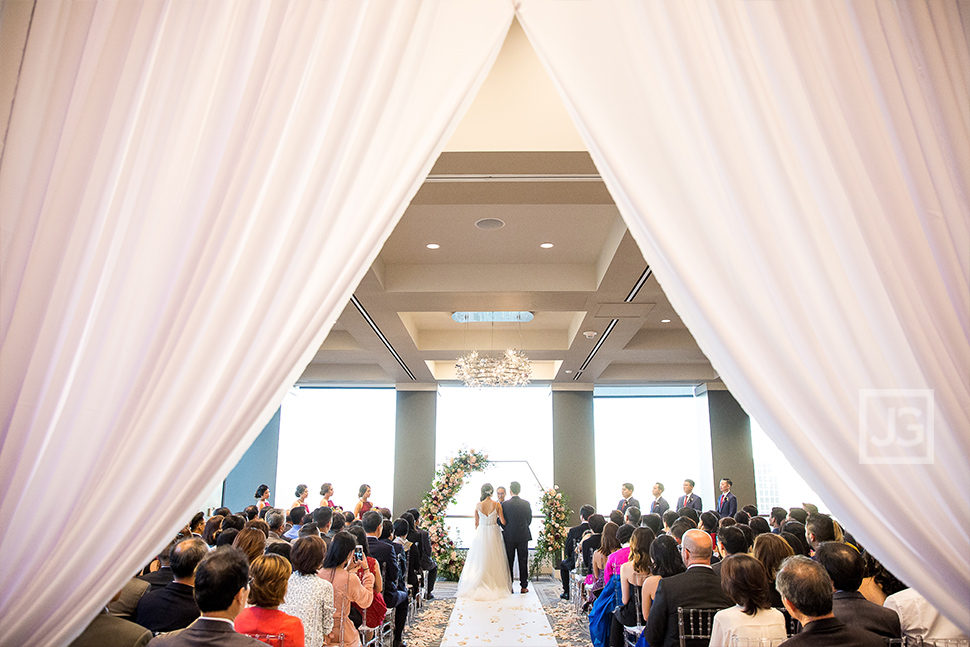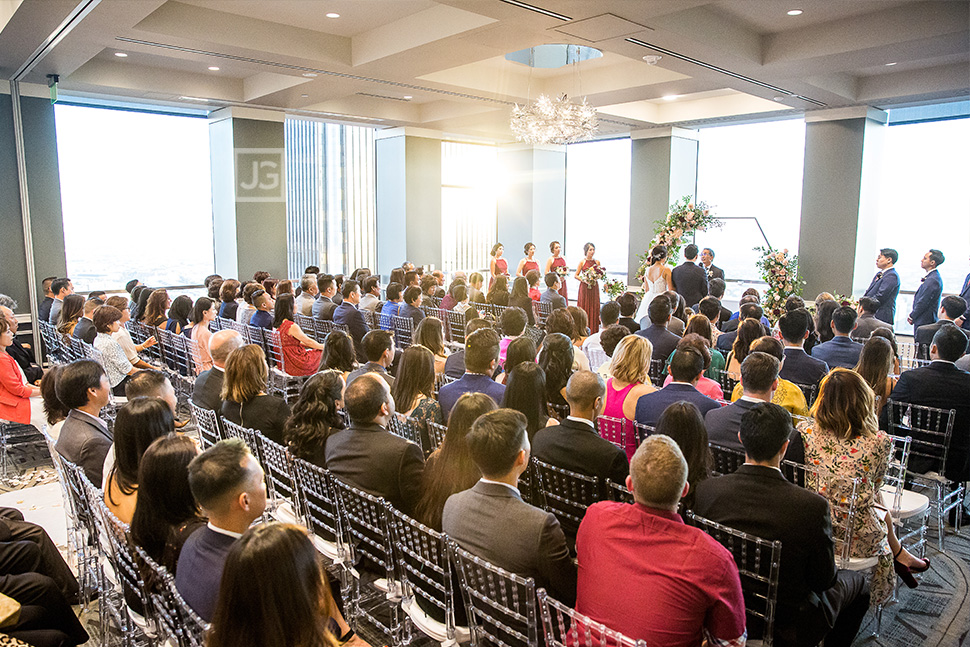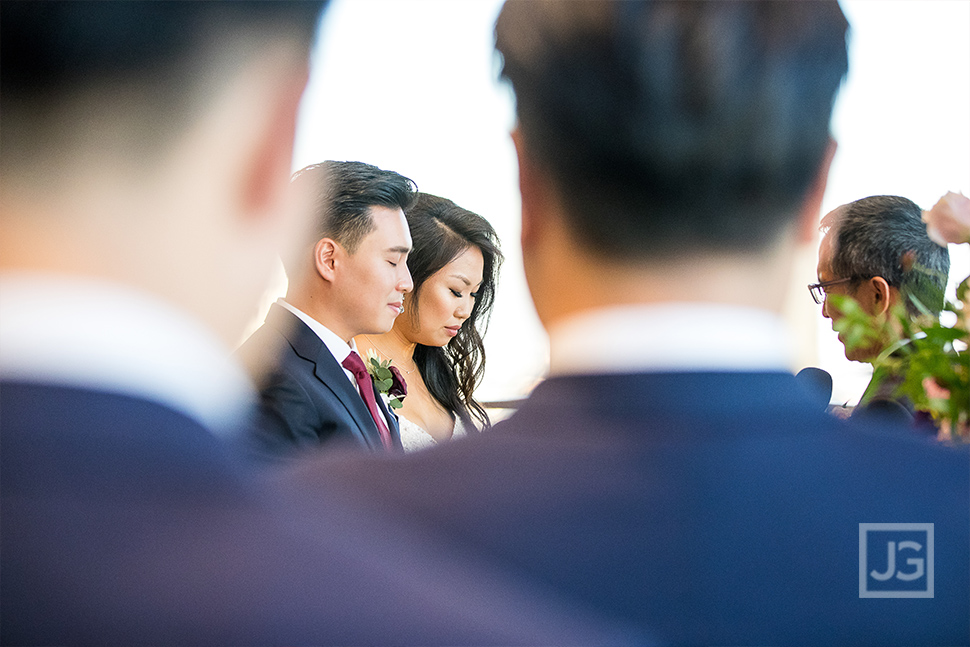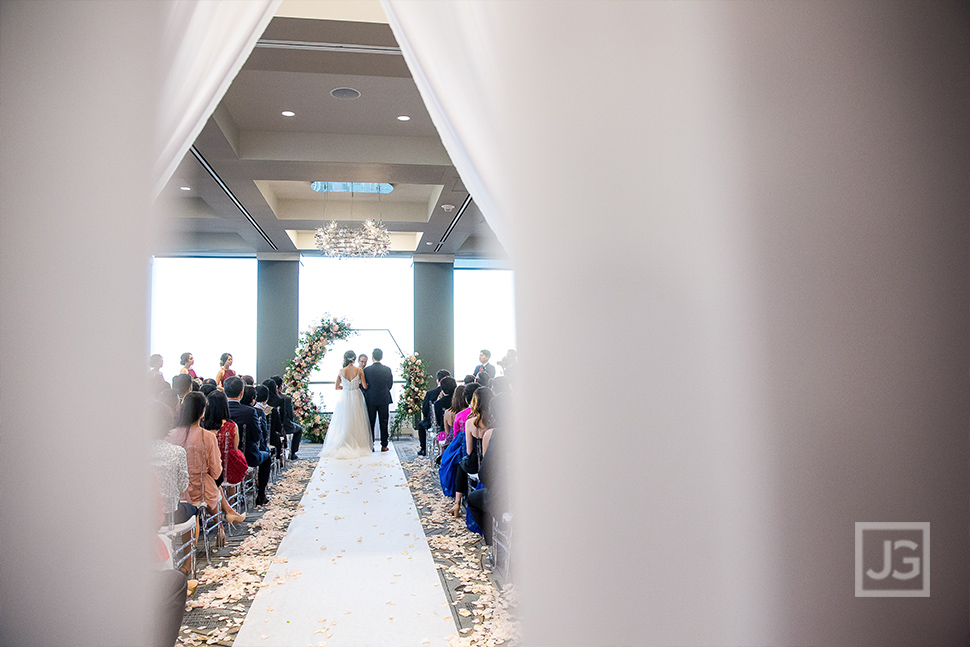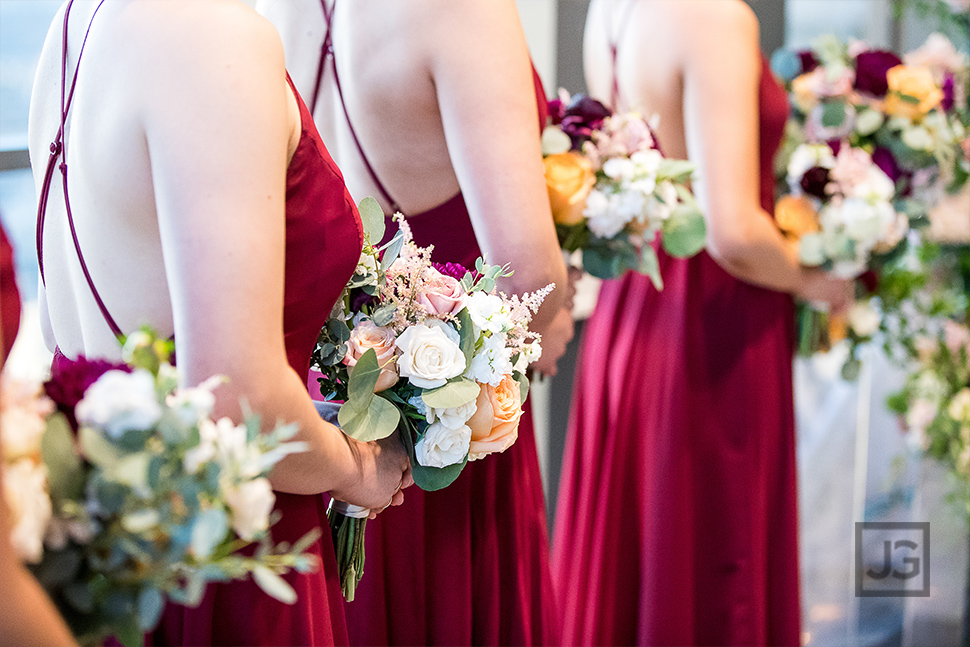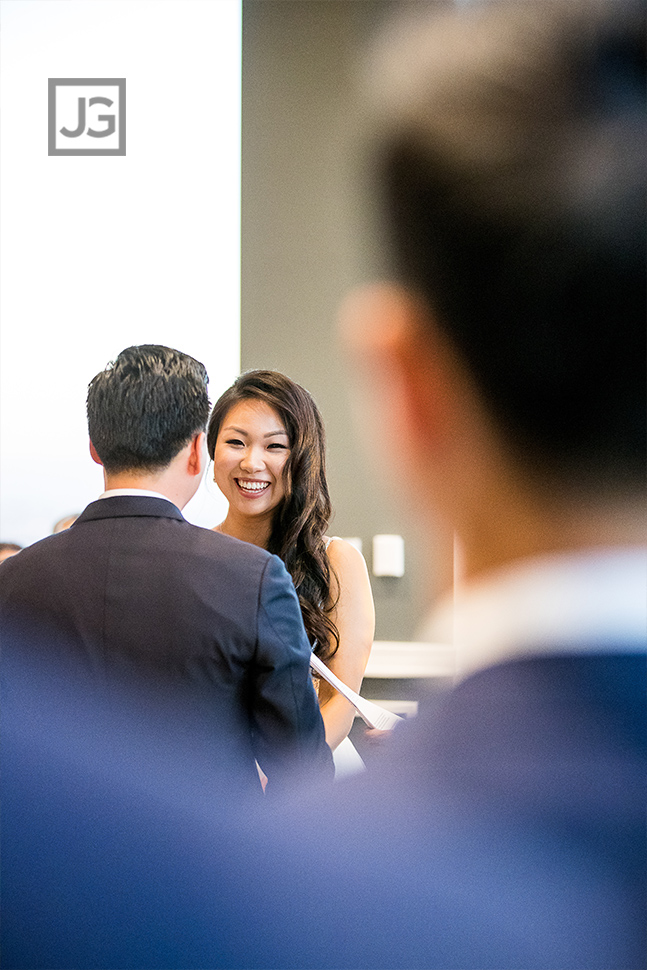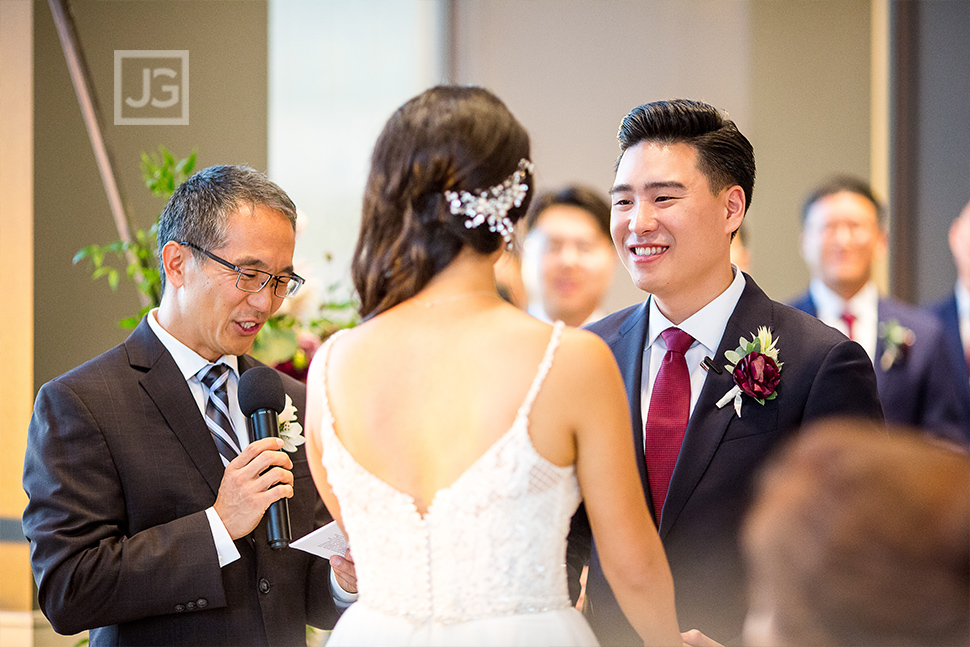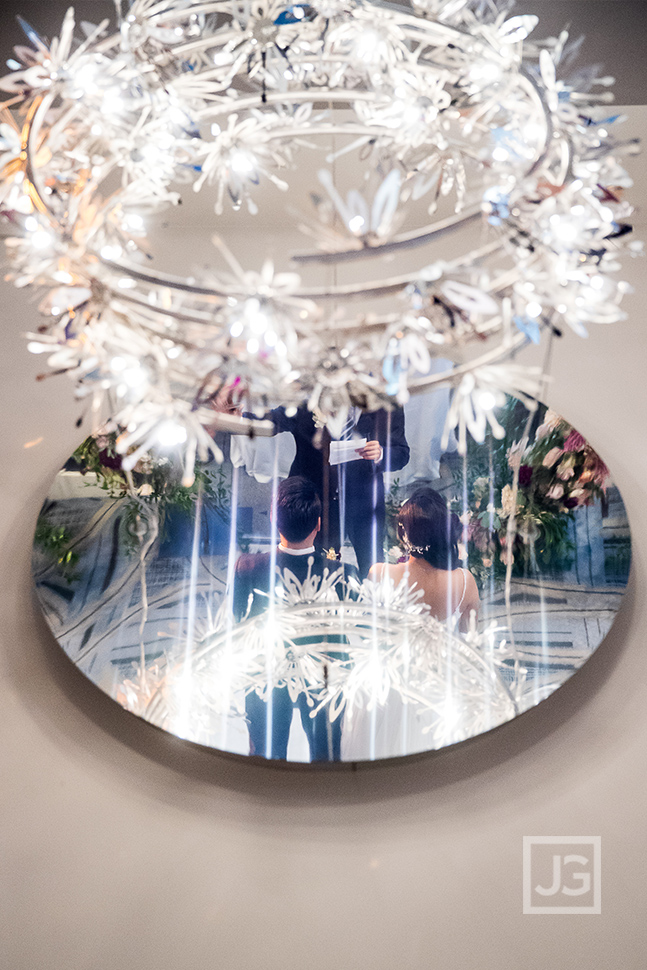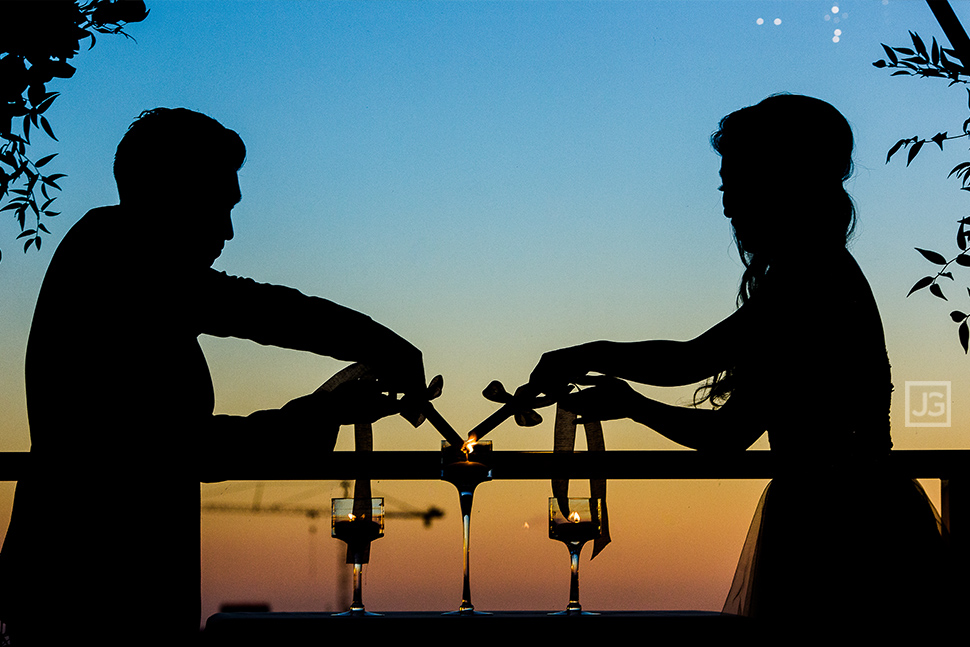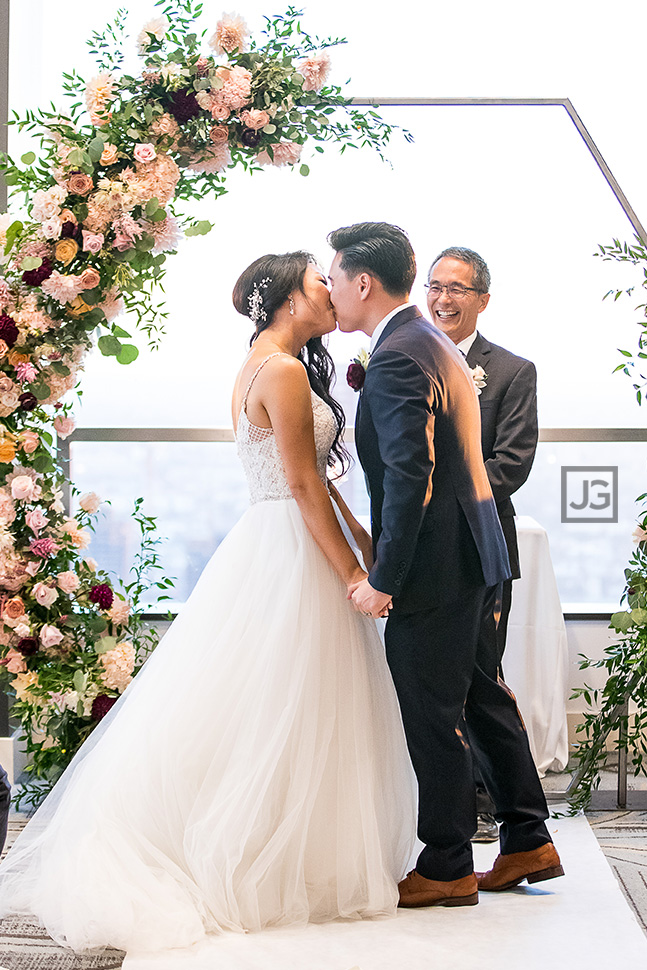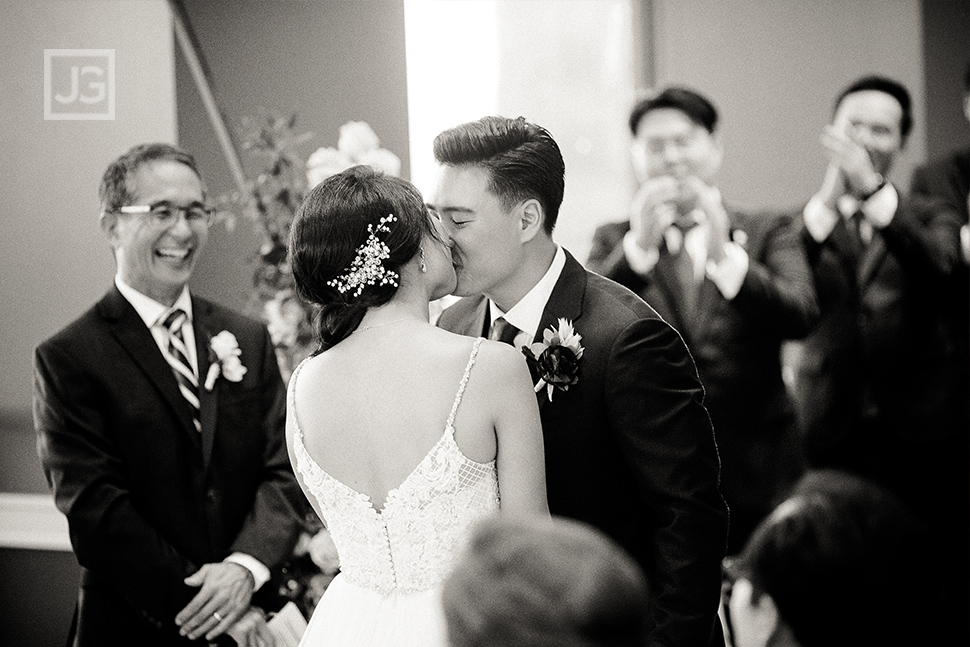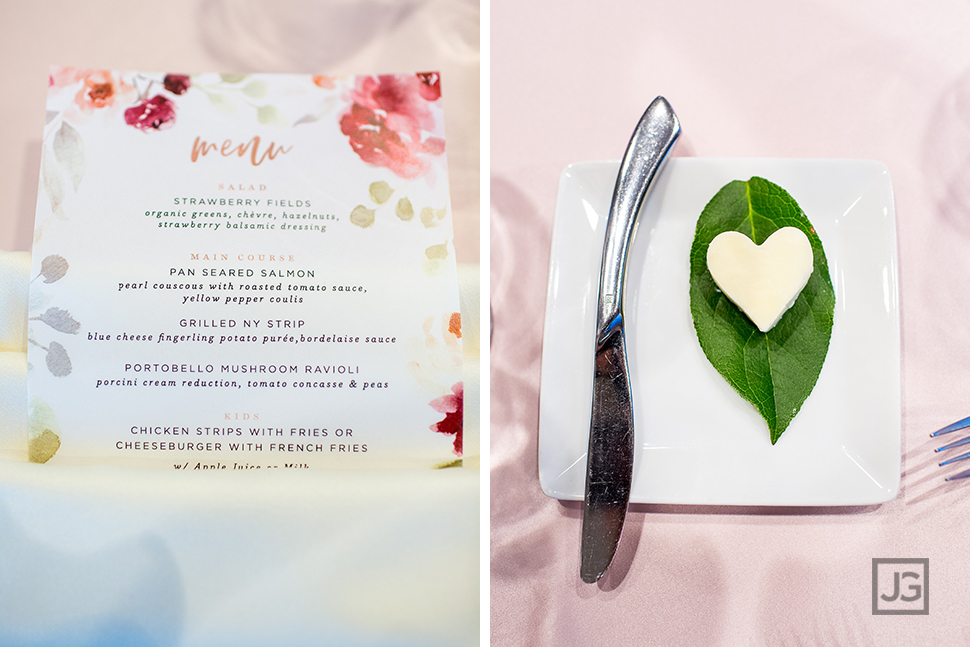 During the cocktail hour, the City Club flipped the ballroom for the wedding reception. The floral arrangements were beautiful.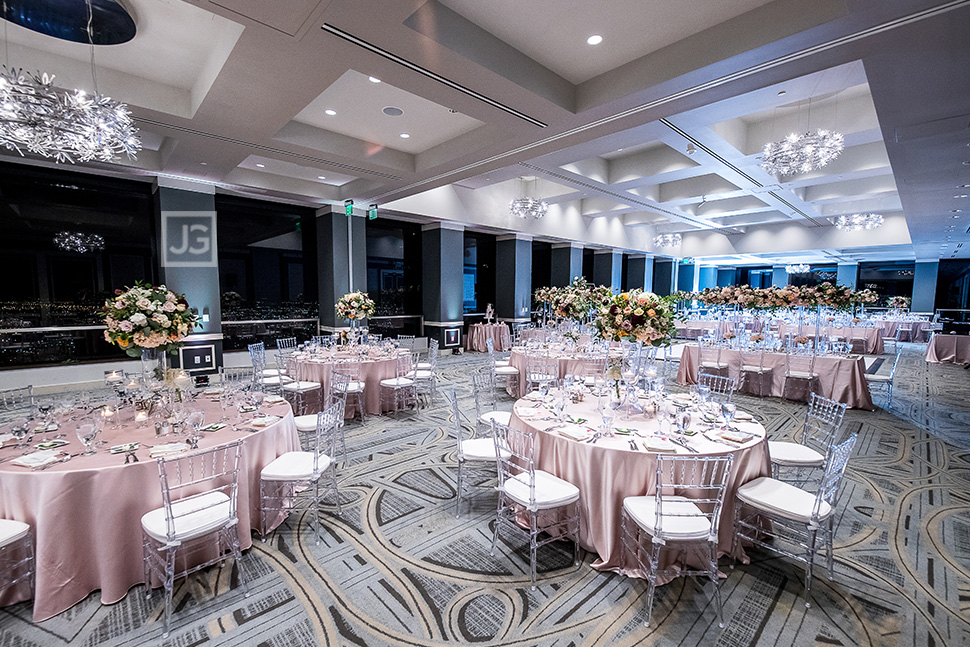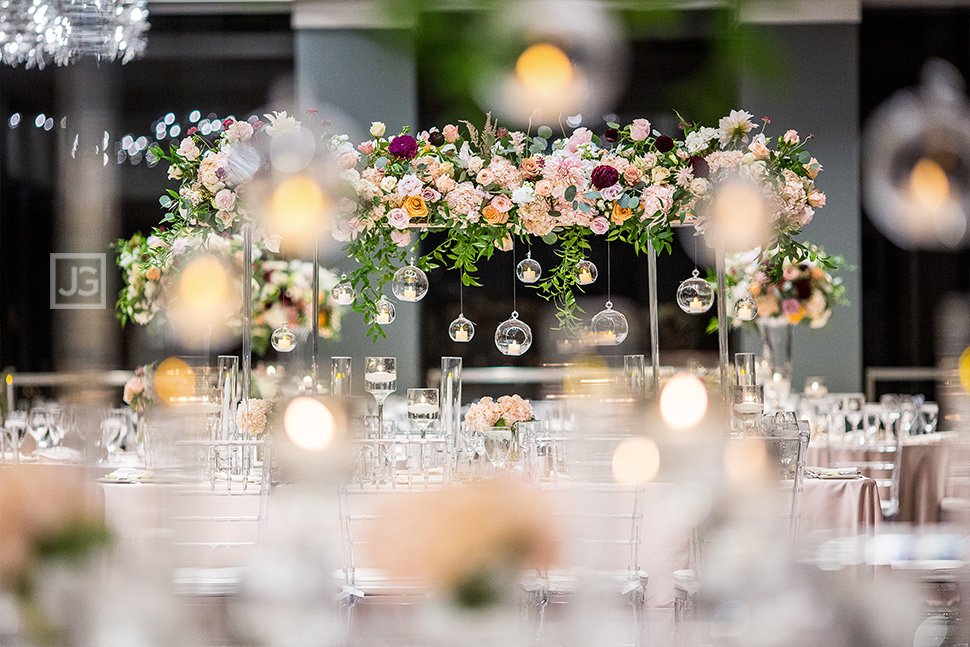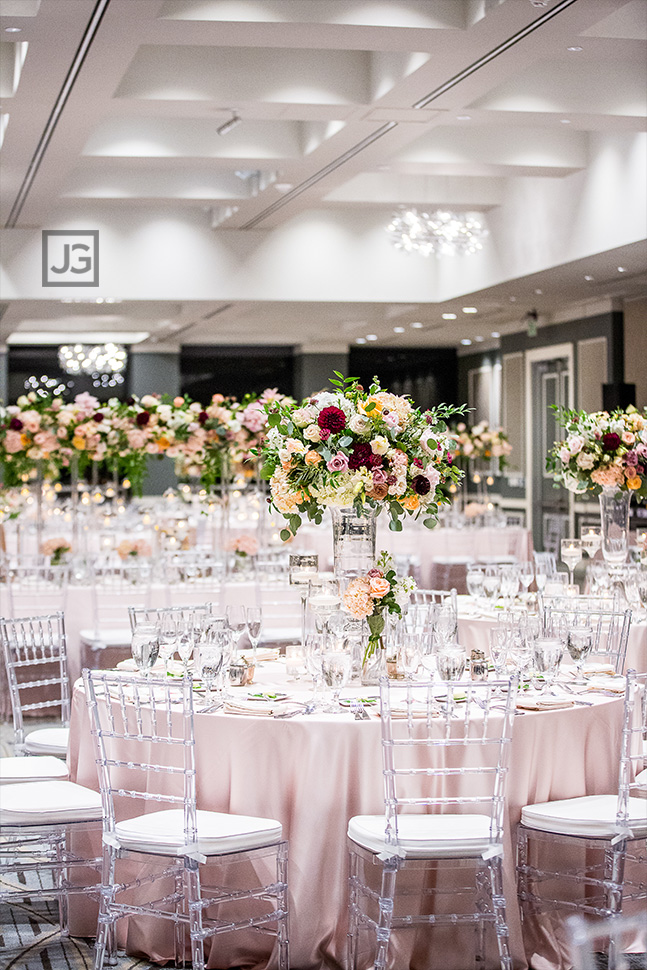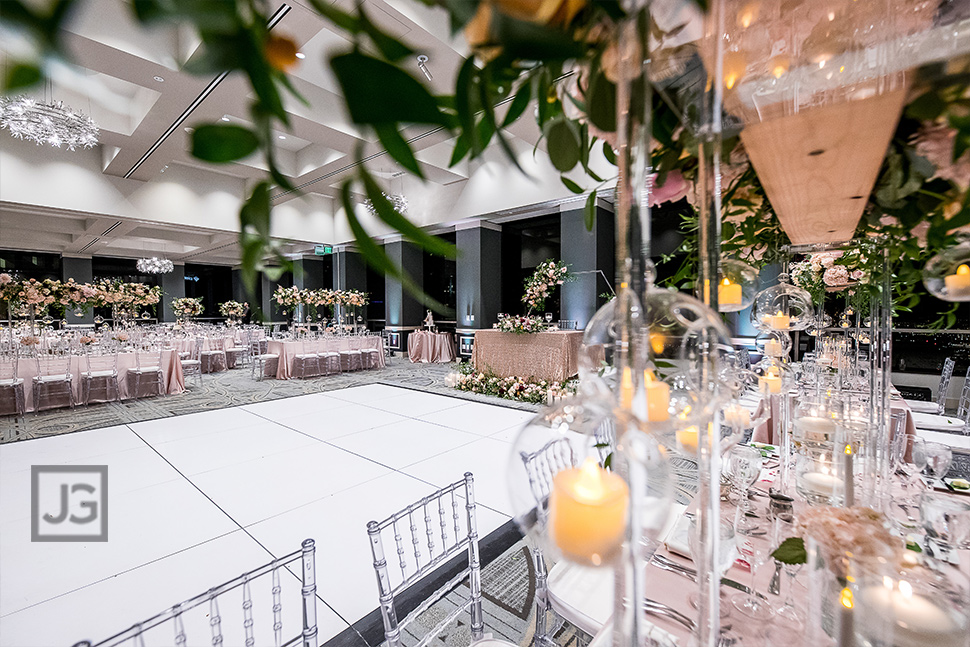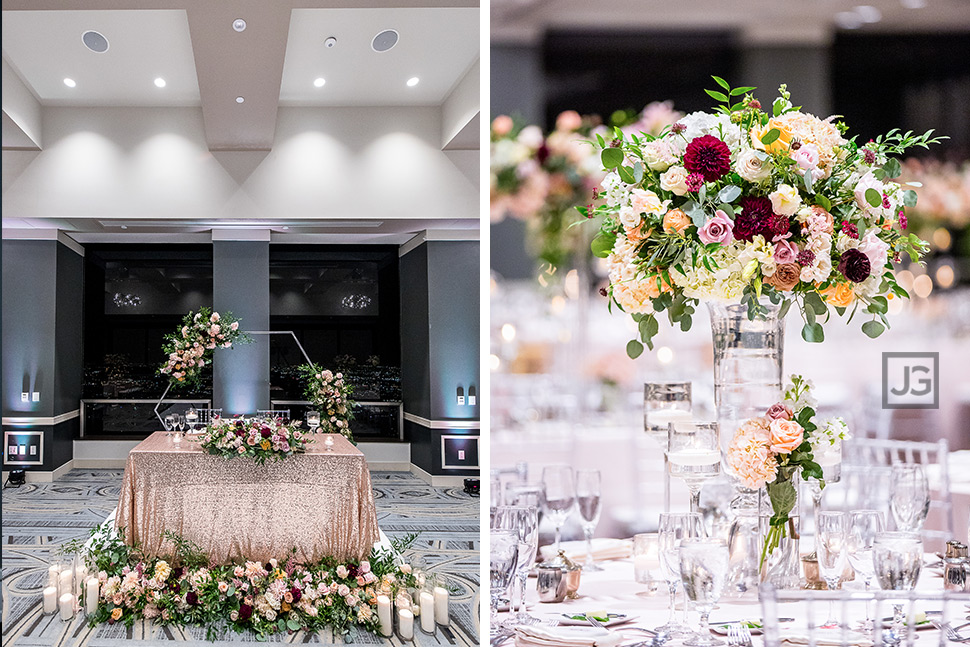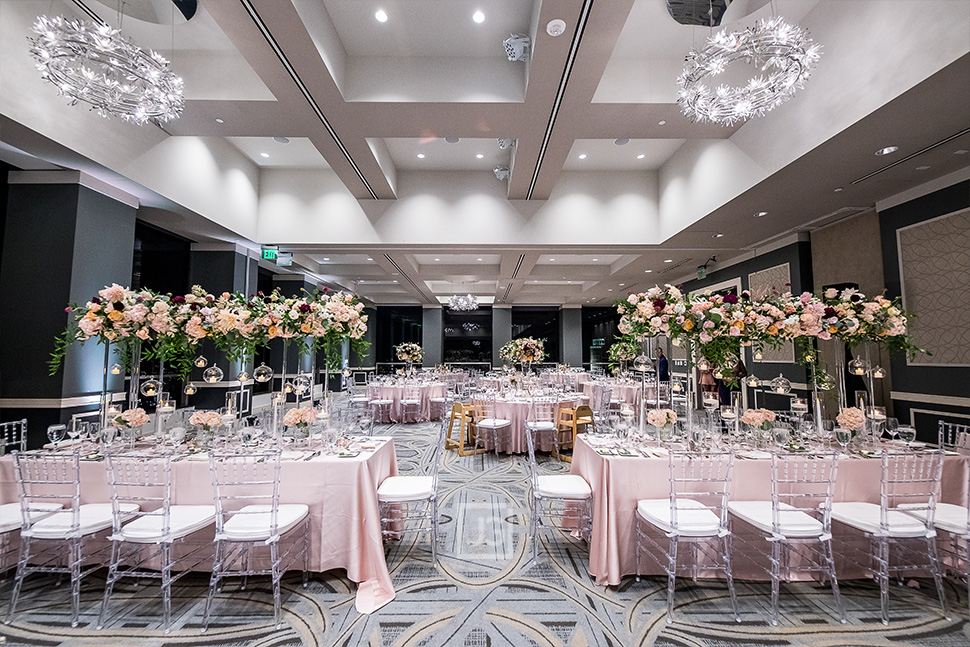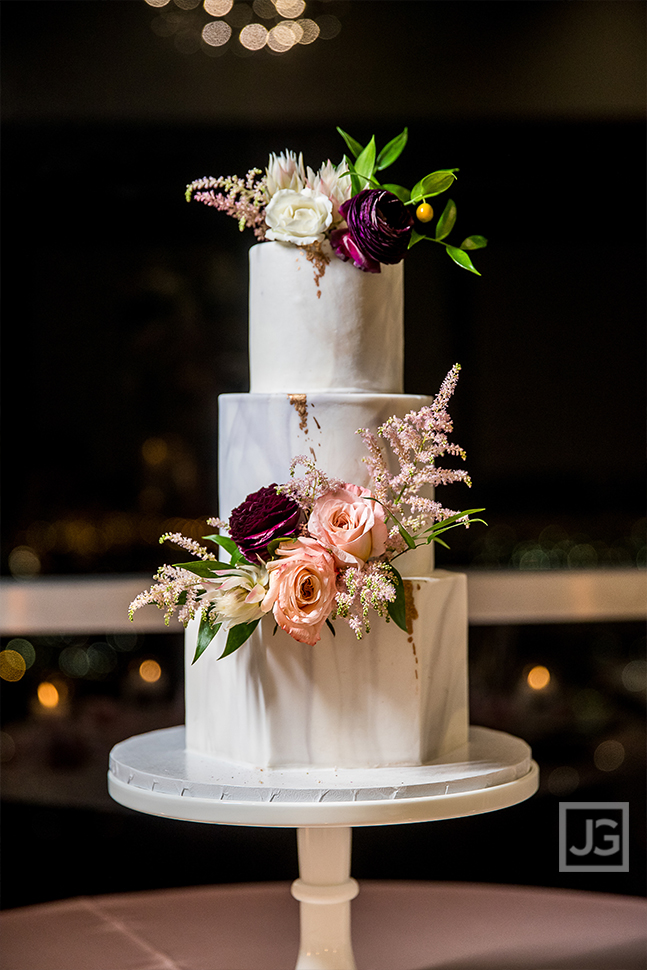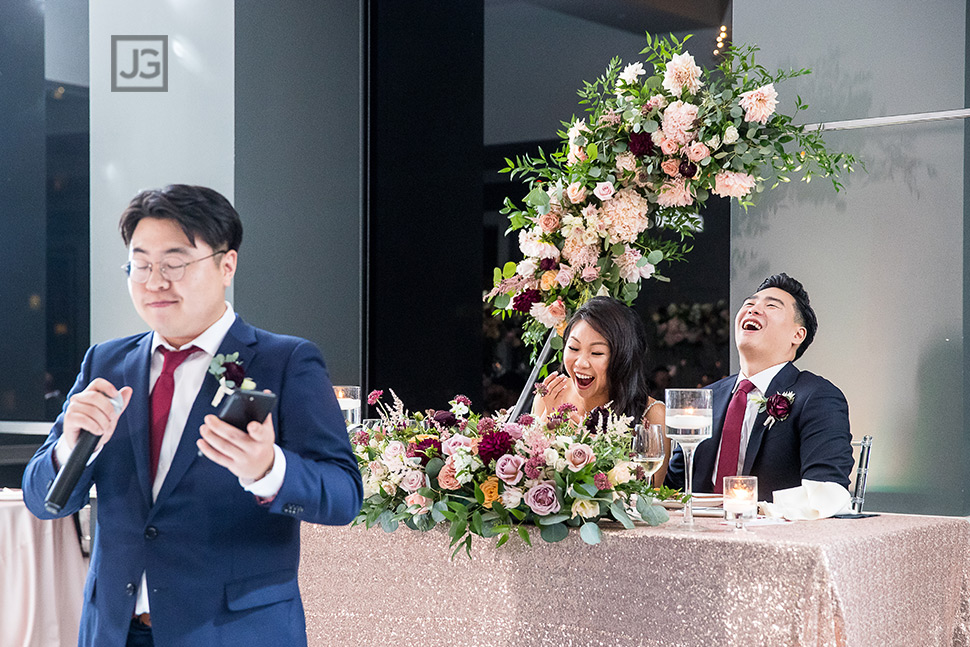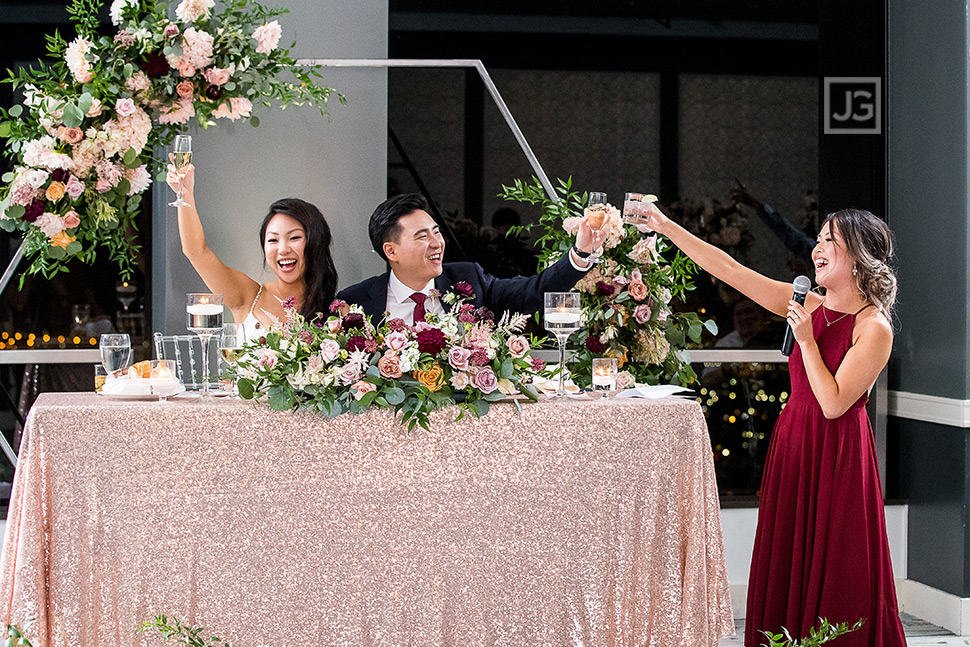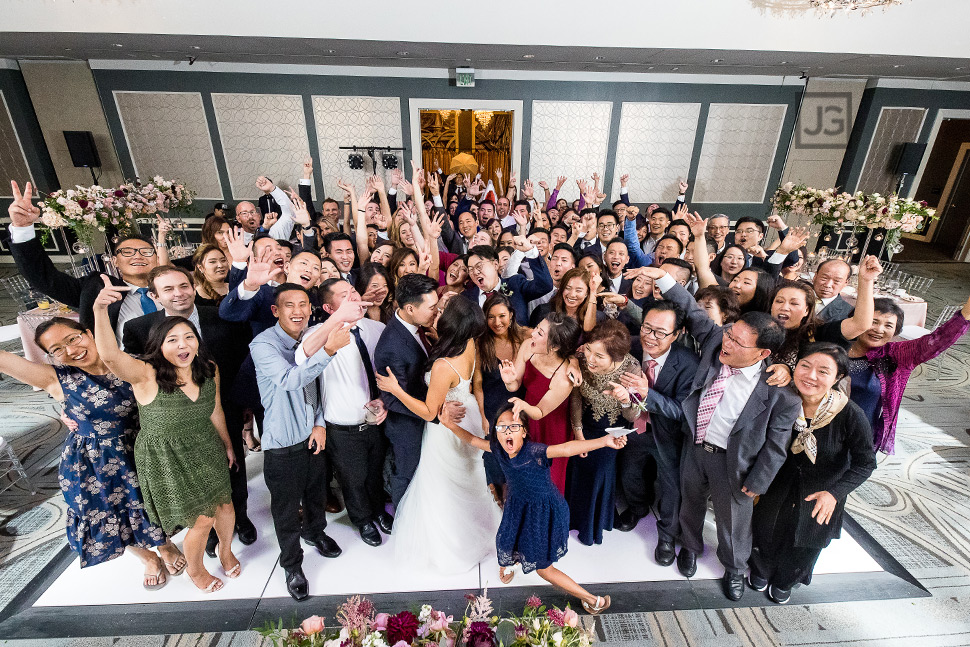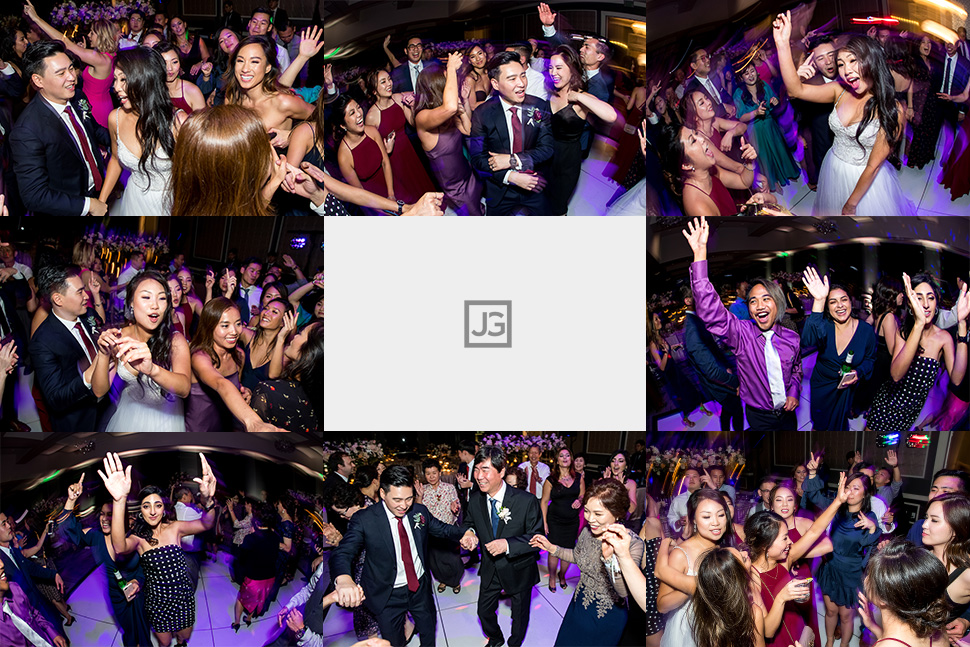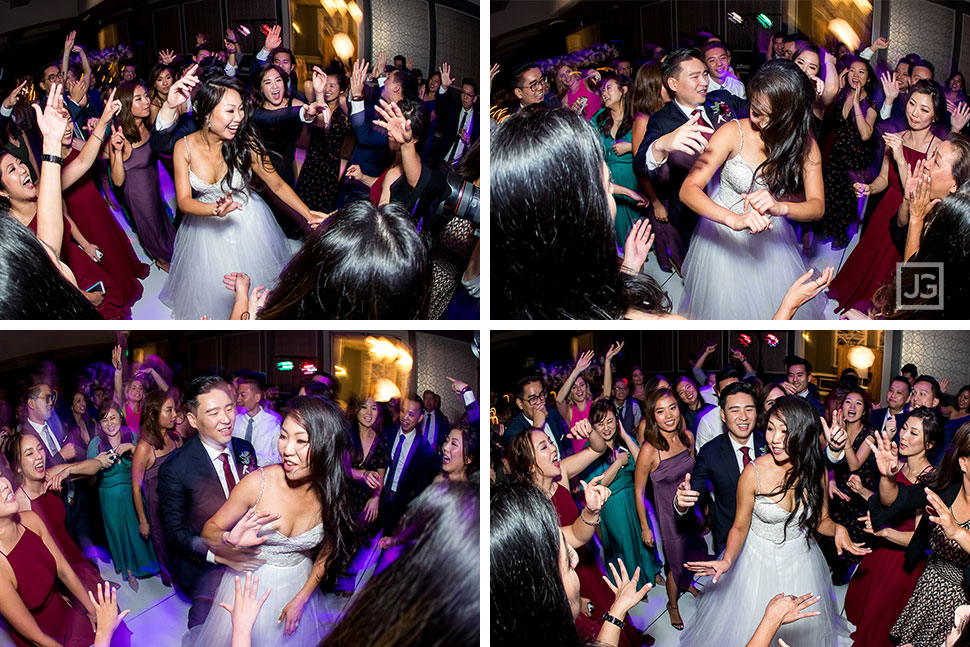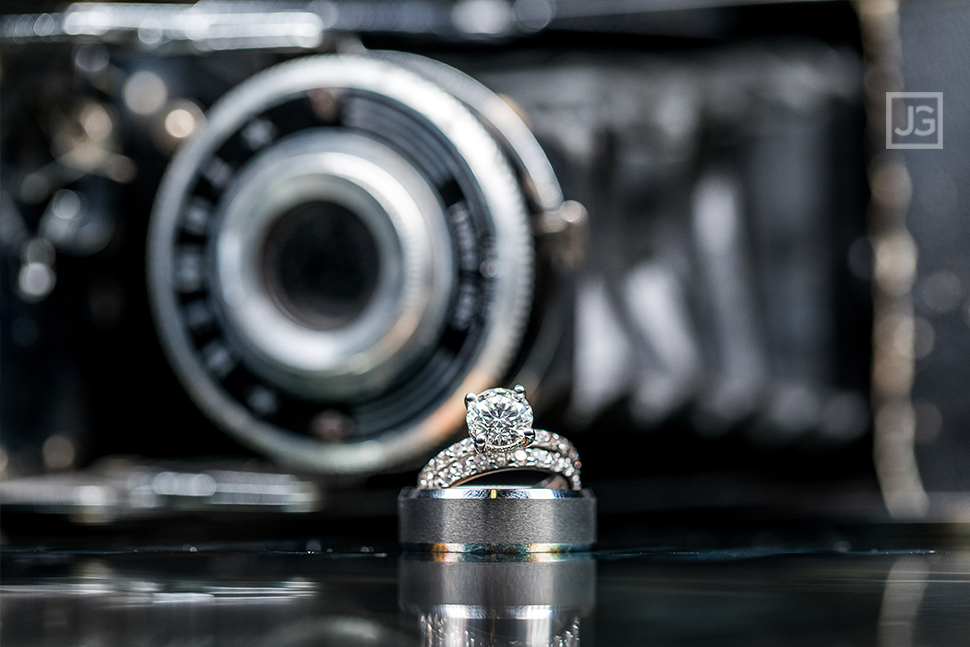 This wedding happened at the City Club in Los Angeles. Wedding photography of this includes the Angeles Ballroom, which was used for both the wedding ceremony and the reception. We offer wedding photography in Los Angeles and Orange County. For more examples of downtown Los Angeles weddings and City Club wedding photography, make sure to check out the rest of our blog articles.