I (Gavin) am a big nerd at heart, so it always gets me excited when a couple knows a programming language that I'm doing a coding project in (in this case it was Lua). Both Nicole and Brian are both techies, but more importantly they are a really cute couple together (couples that code together, stay together?). You can see it in the photos, in their smiles, and in the love of their wedding day. So look below for photos of a Costa Mesa mariott wedding!
They chose the Costa Mesa Mariott (near the Segerstrom Center of the Arts on Avenue of the Arts) for their wedding ceremony and reception, with getting ready in the hotel. It's really nice having everything in one spot sometimes, since it makes the day more relaxed and easy-going. It was also a small wedding (around 70 people), so you can also see the intimacy and interaction in a smaller group.
Preparation at the Mariott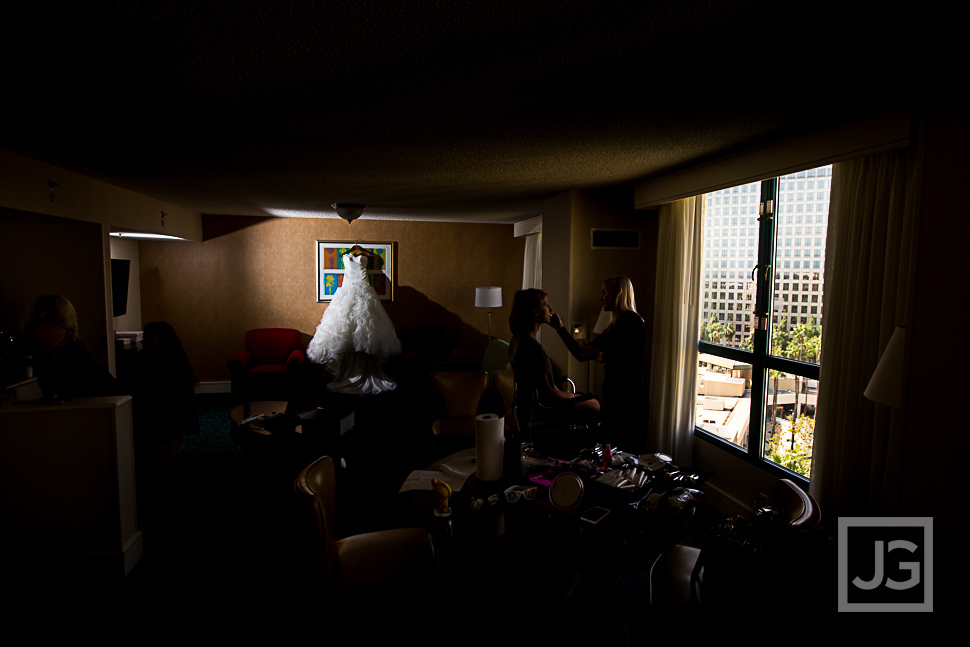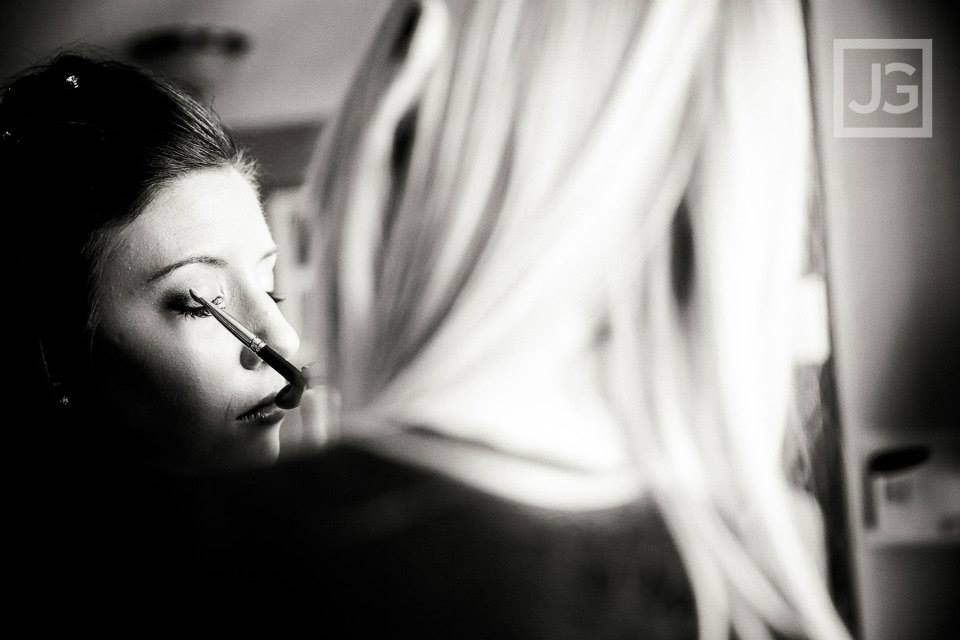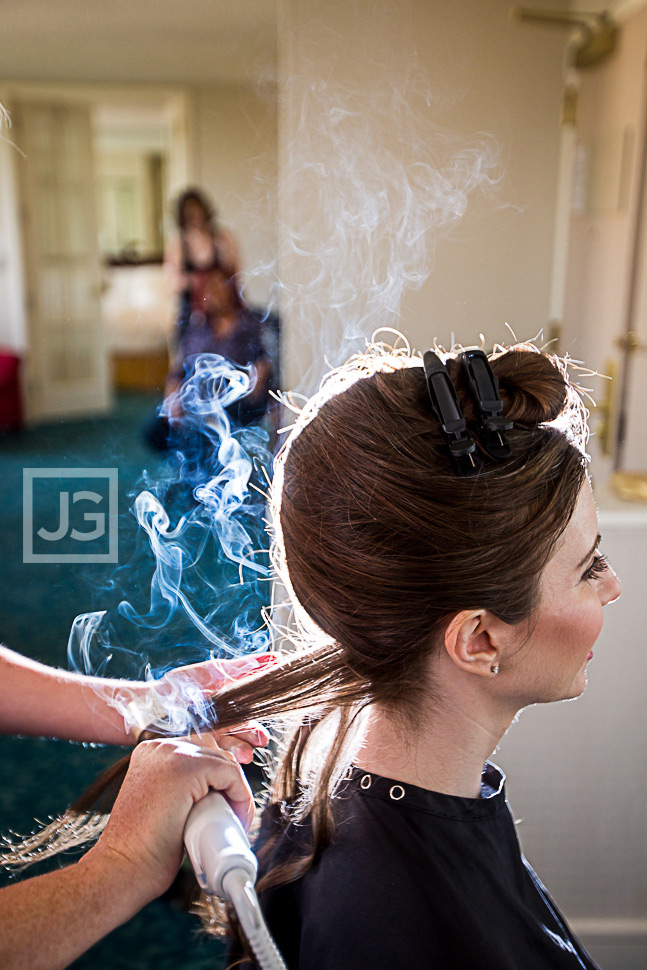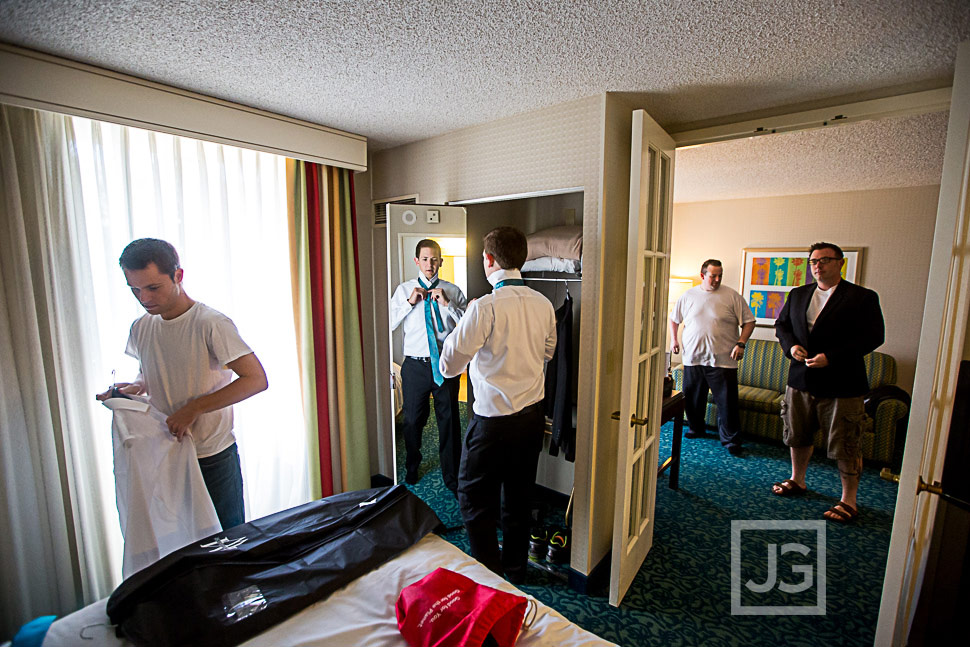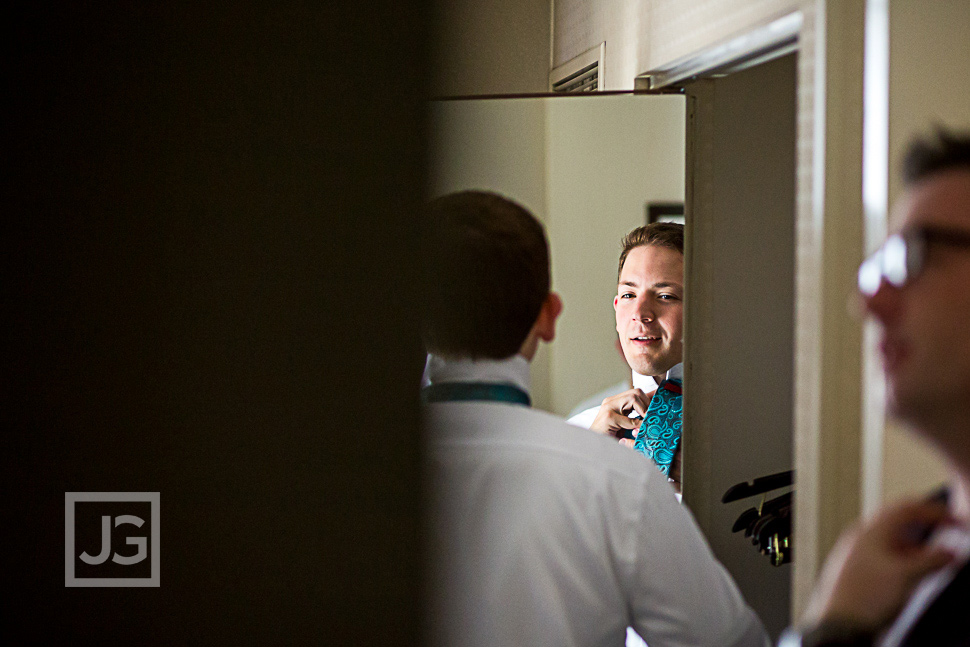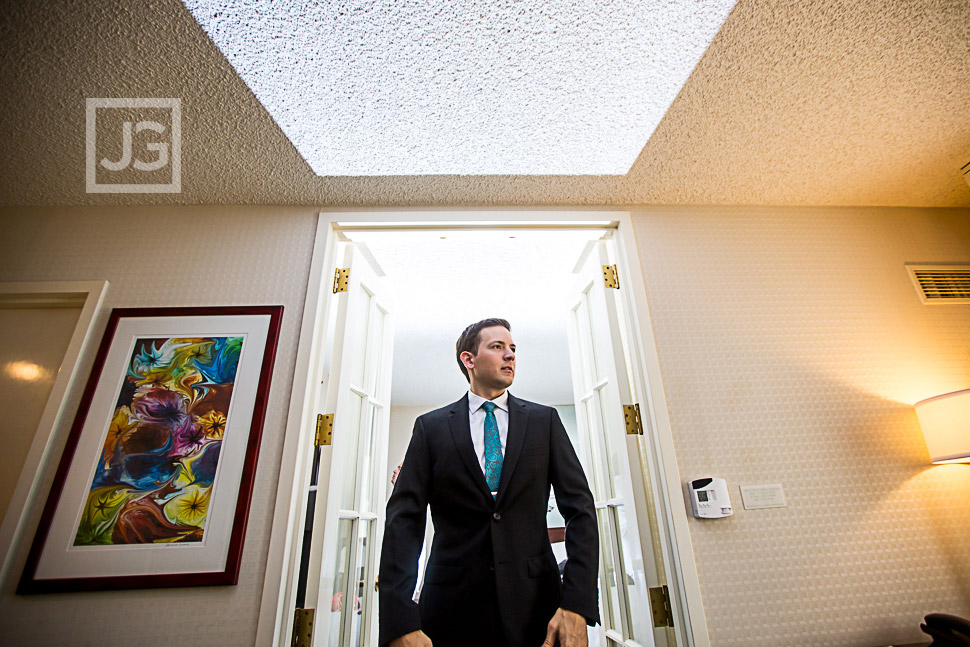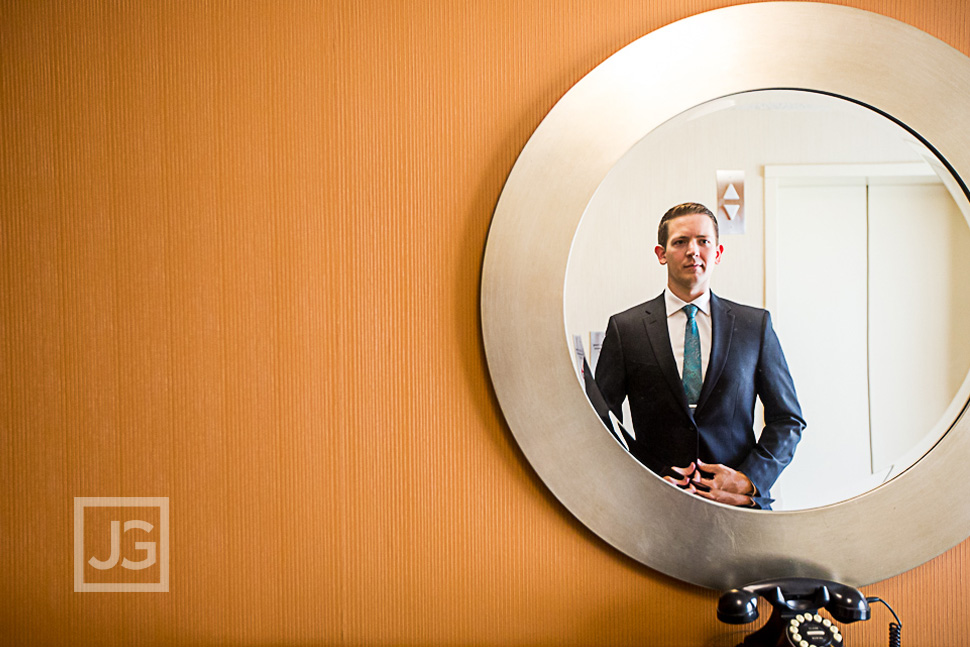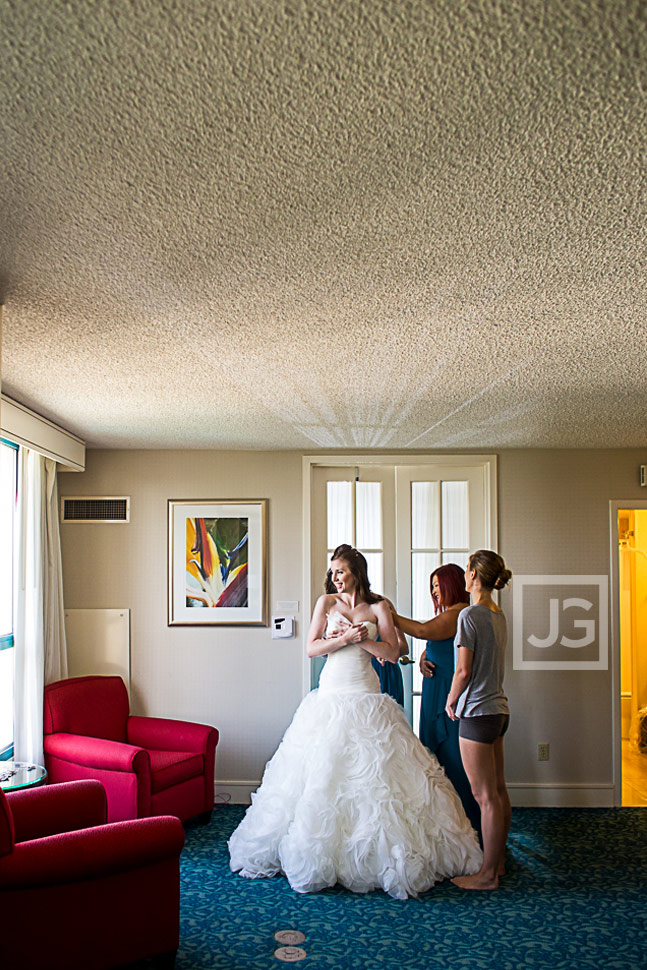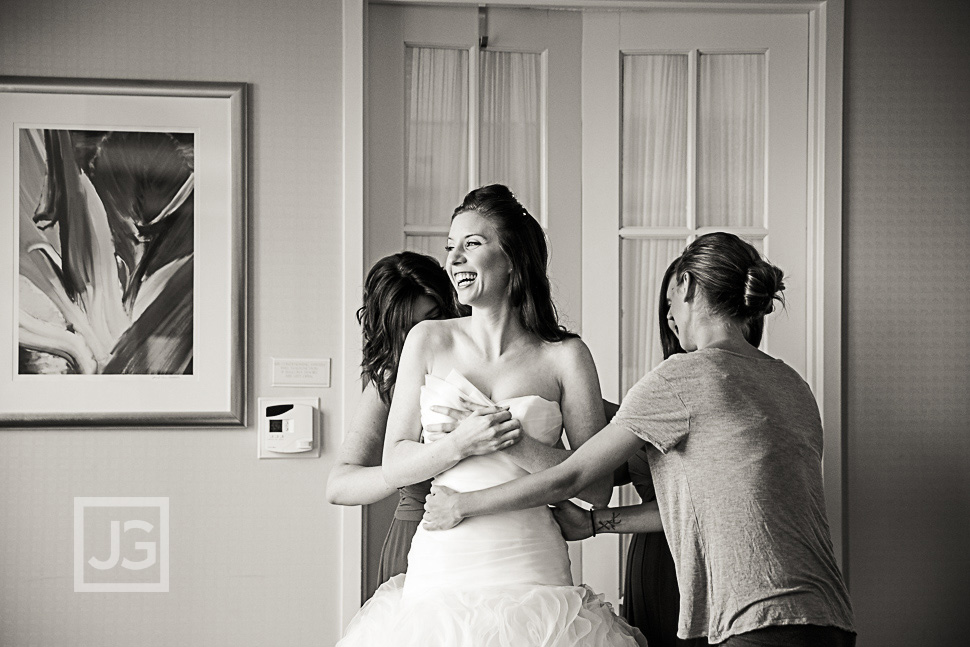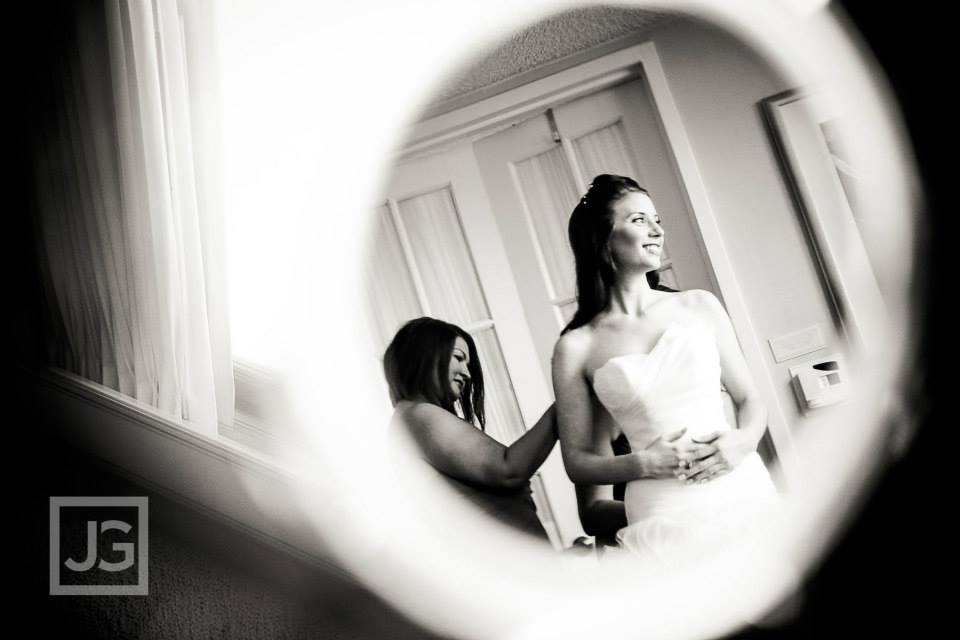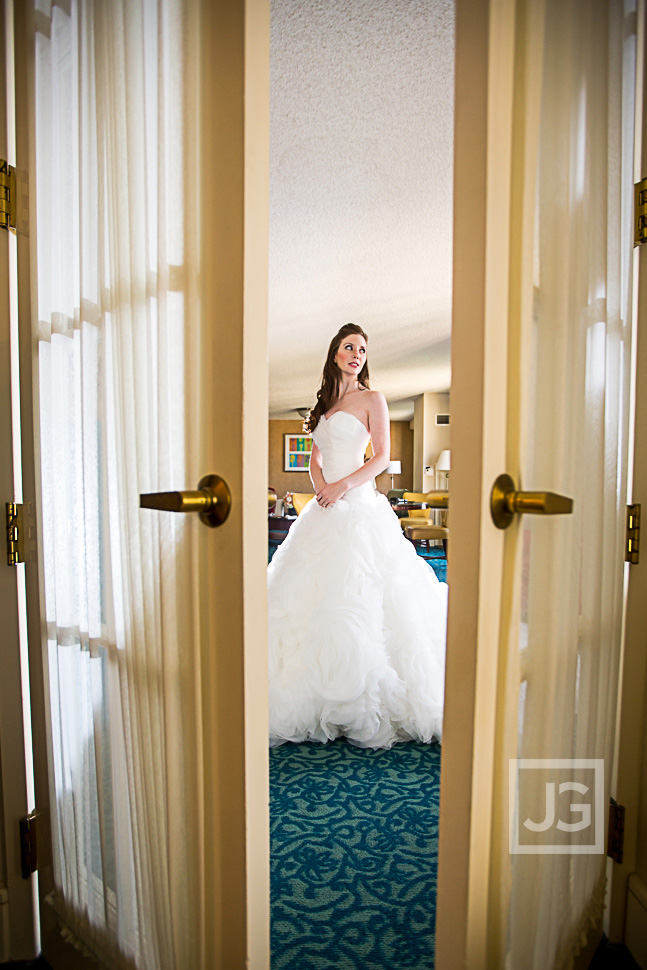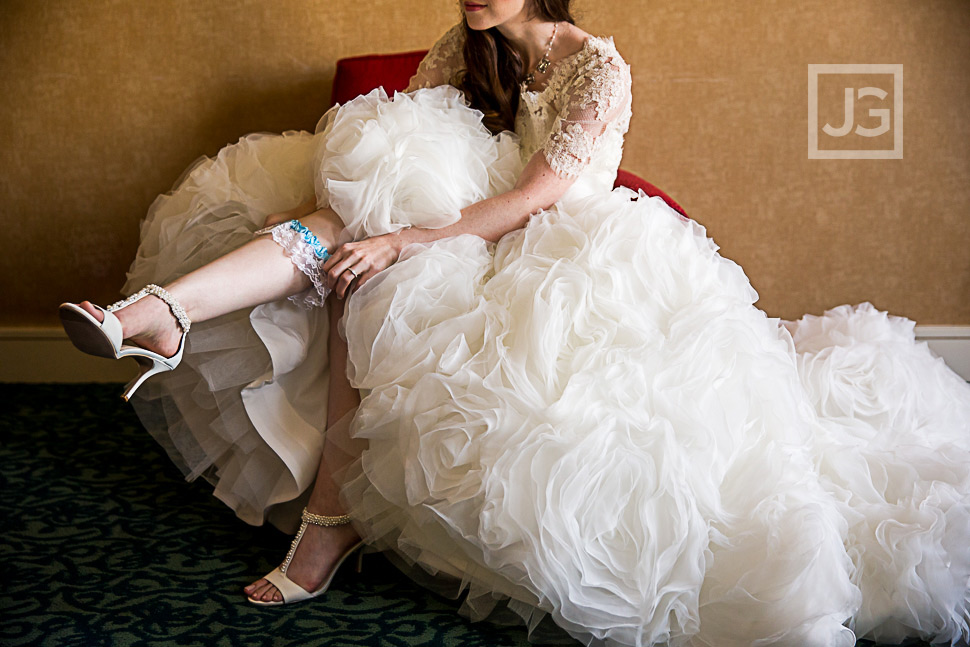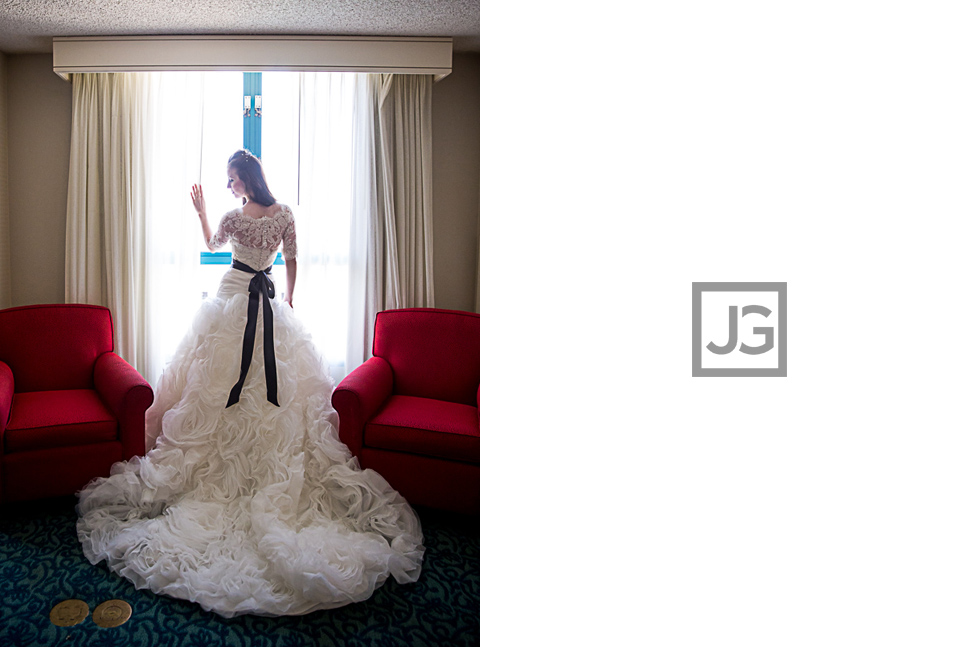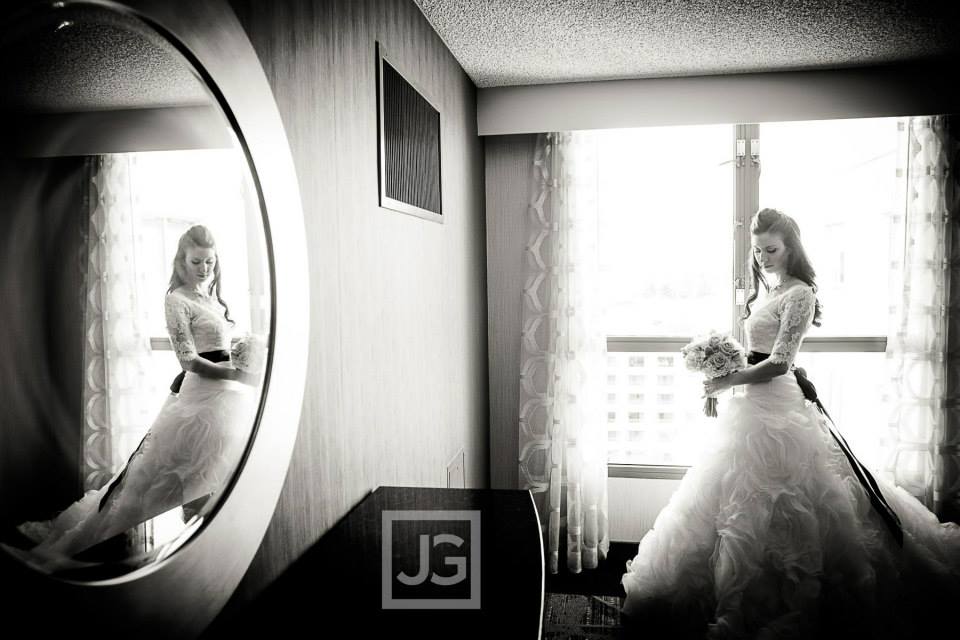 First Look near the Mariott, Avenue of the Arts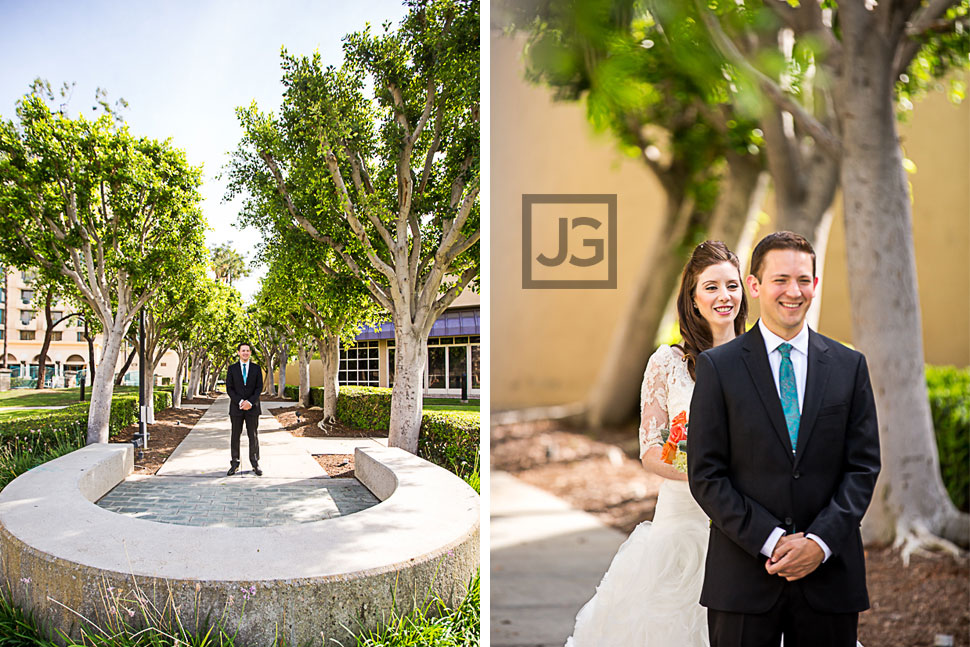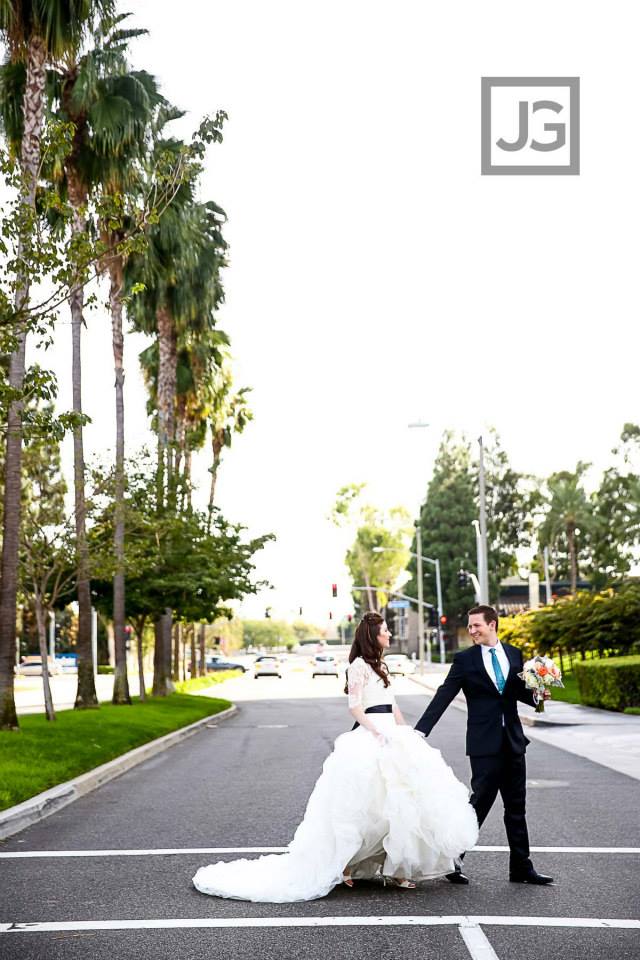 At the Segerstrom Concert Hall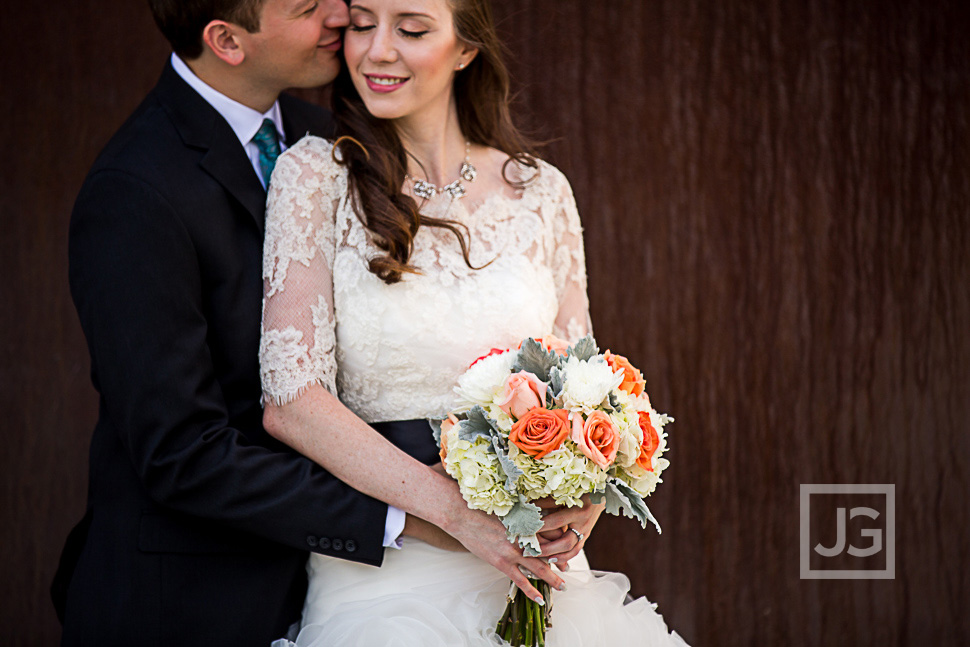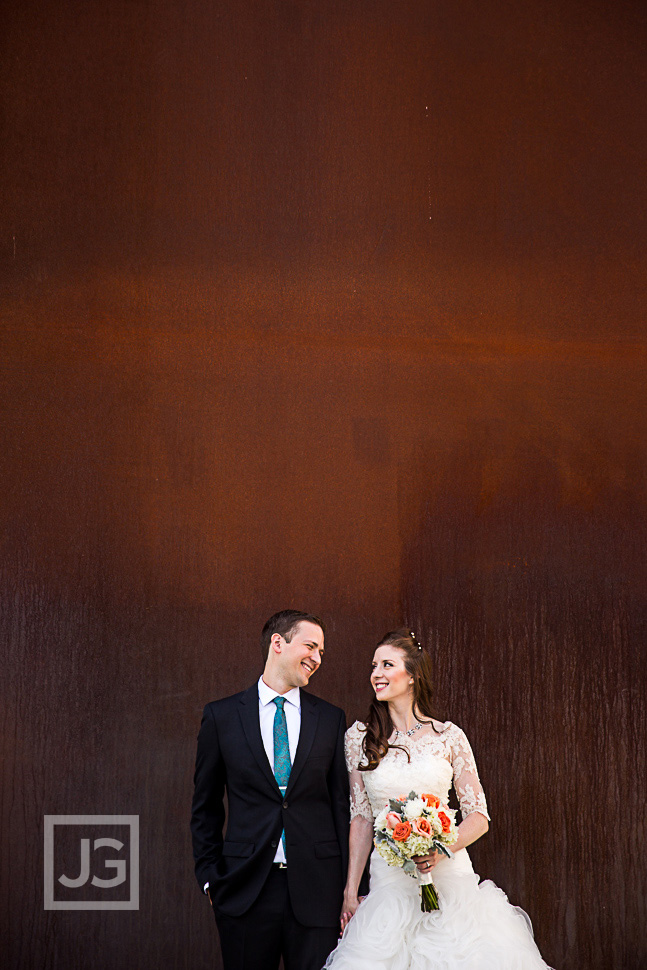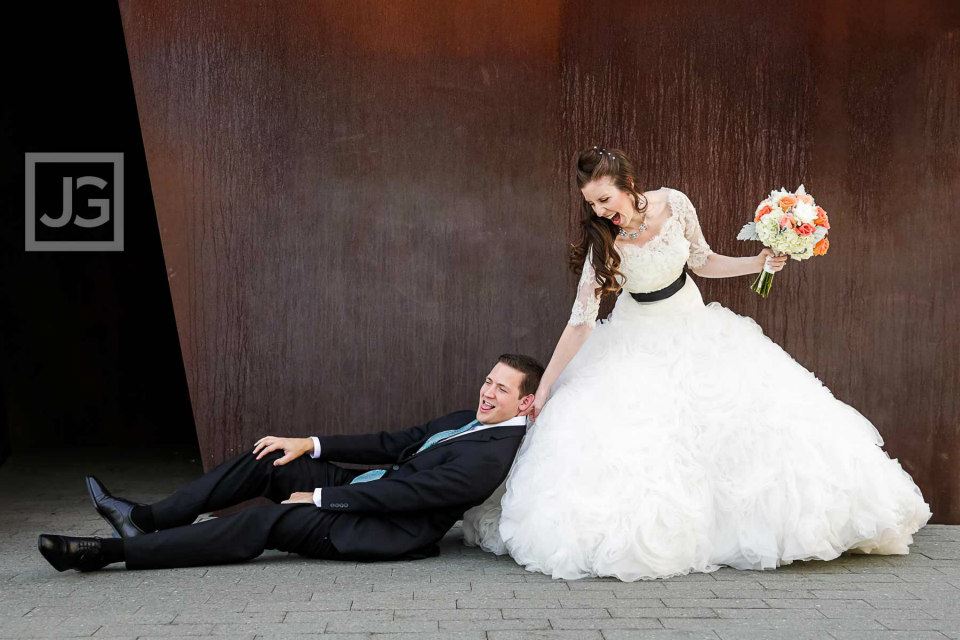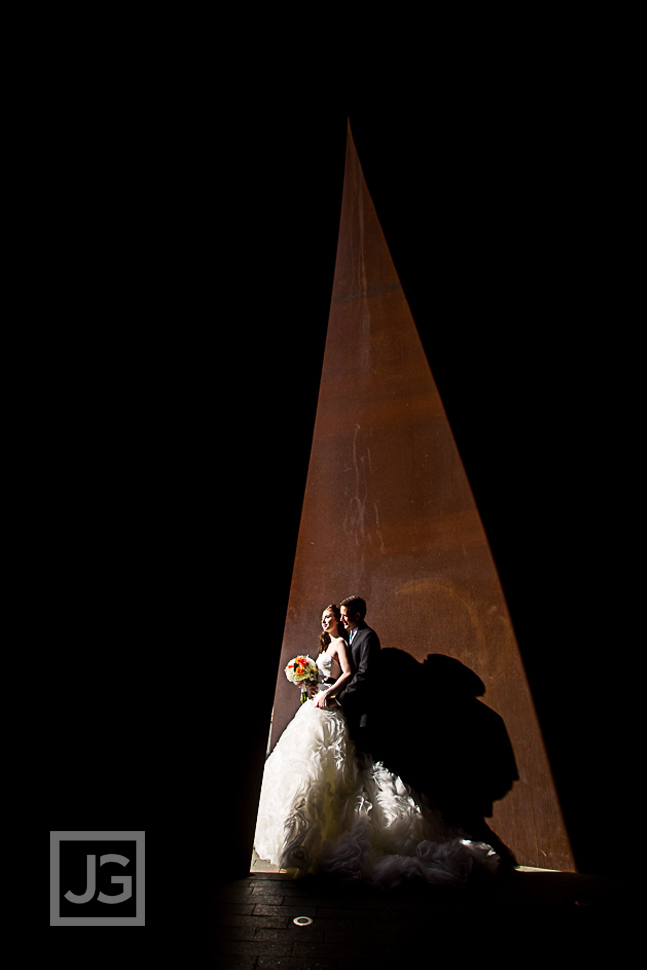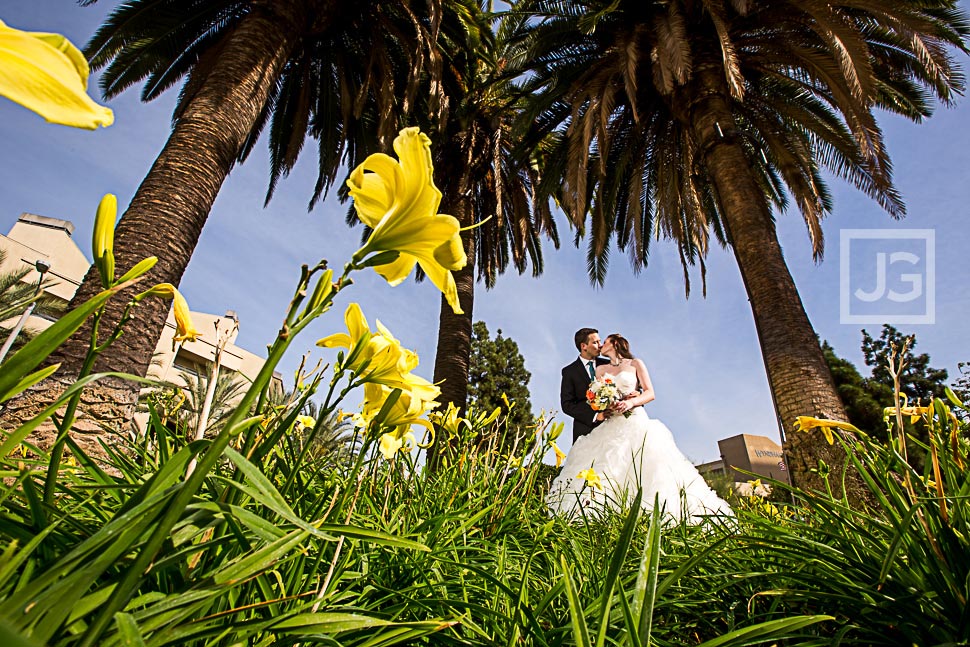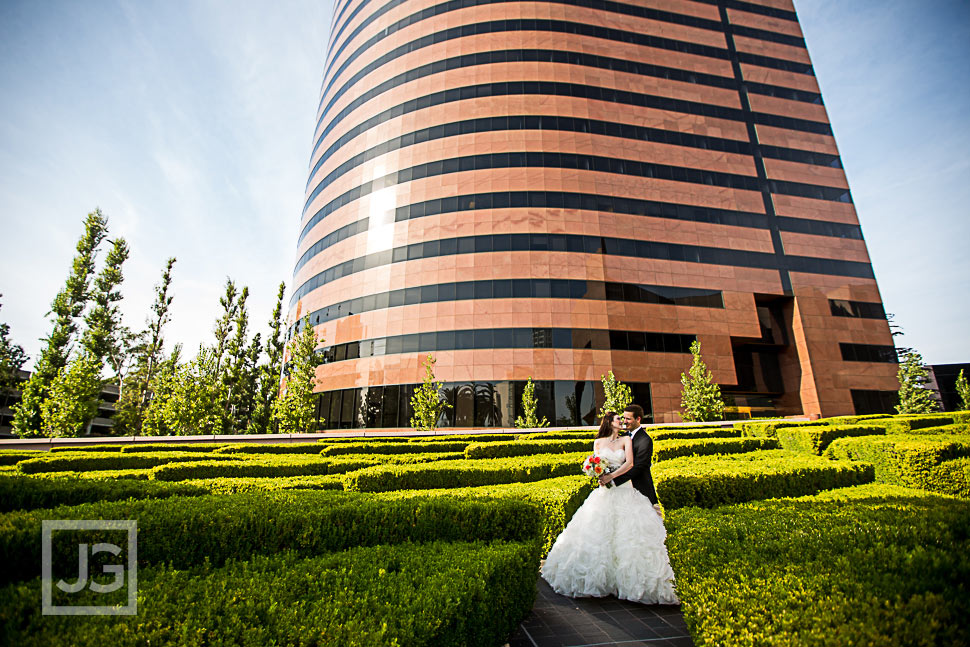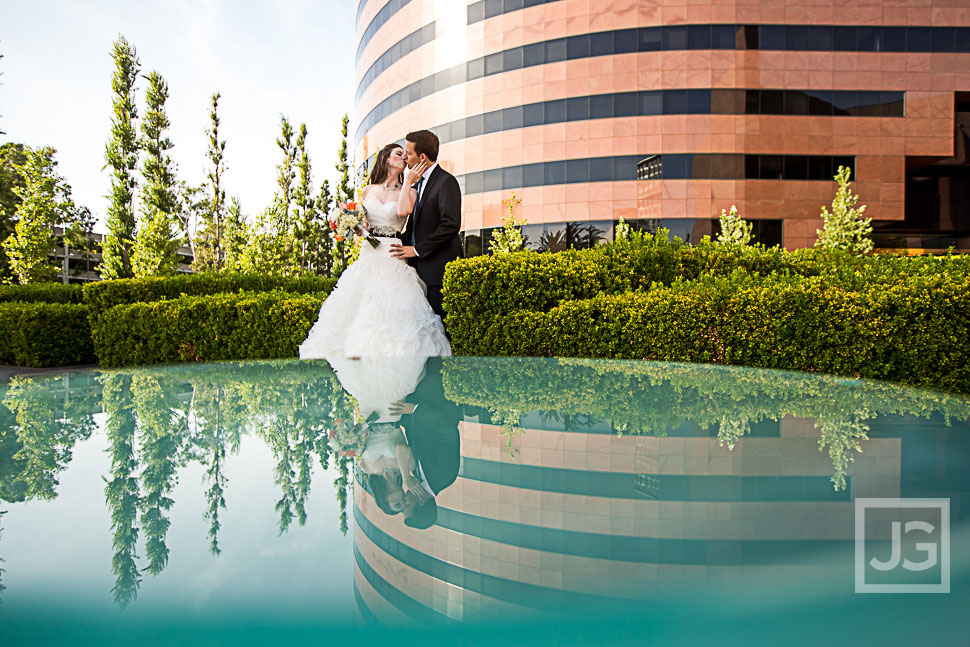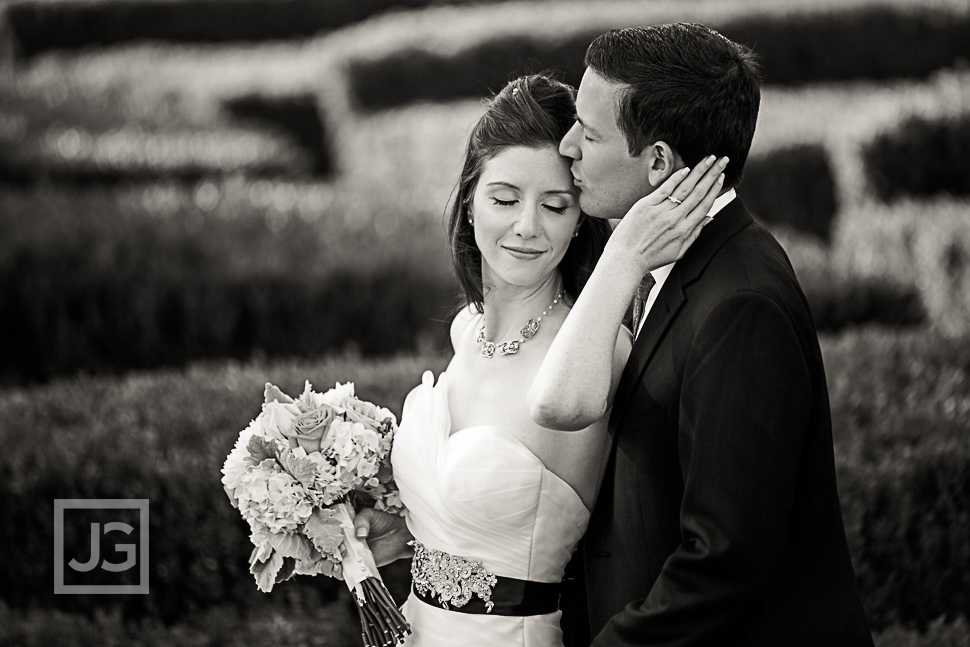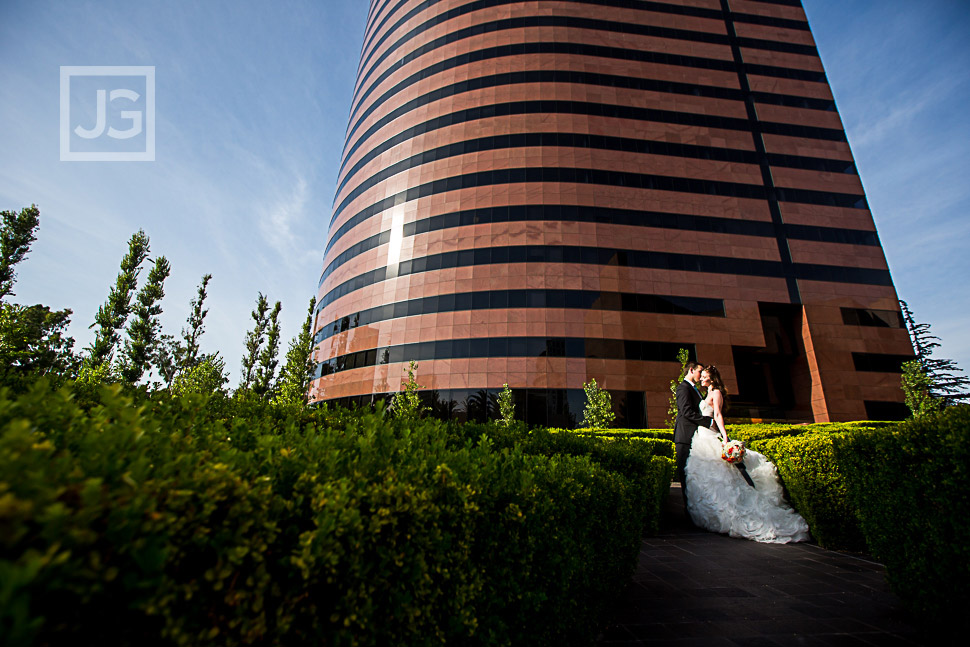 Bridal Party photos at the Segerstrom Concert Hall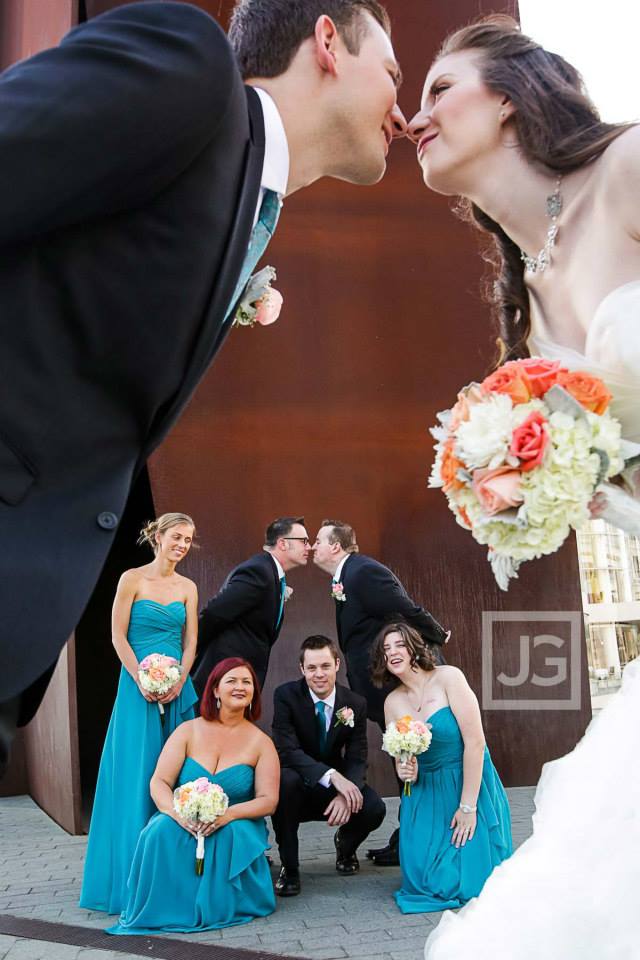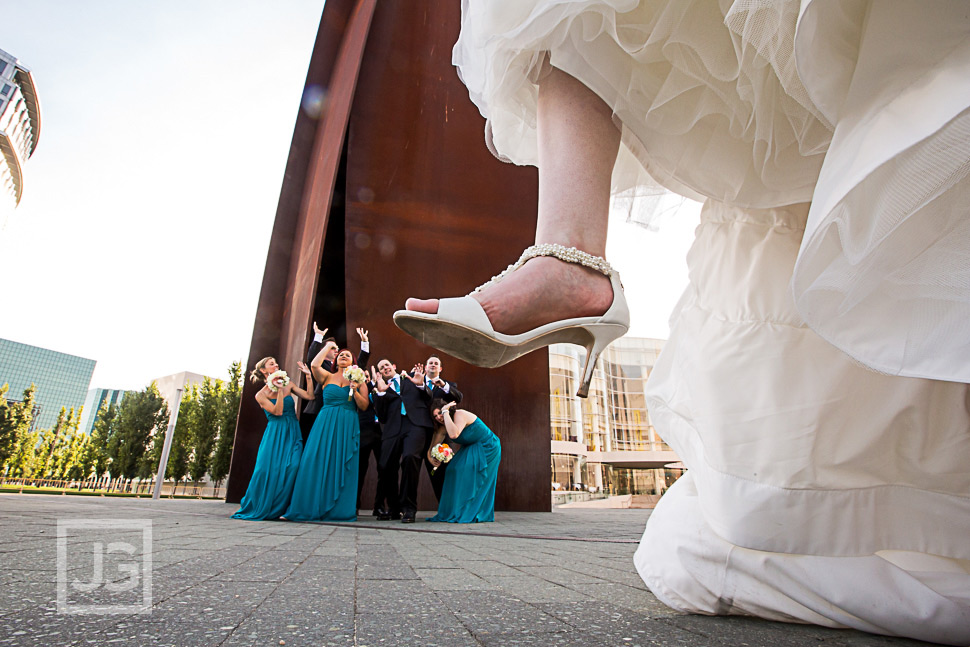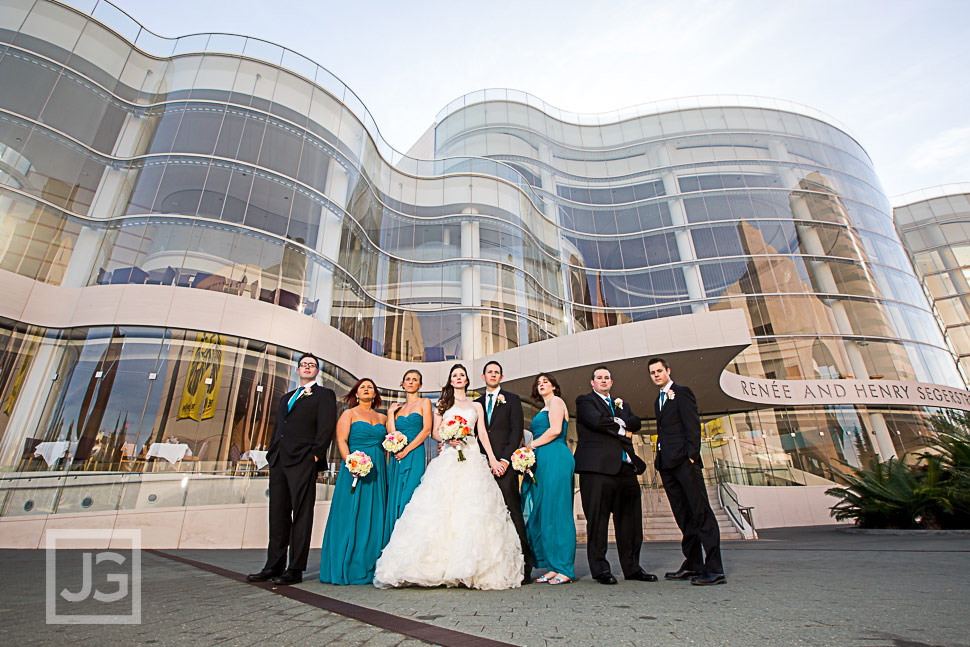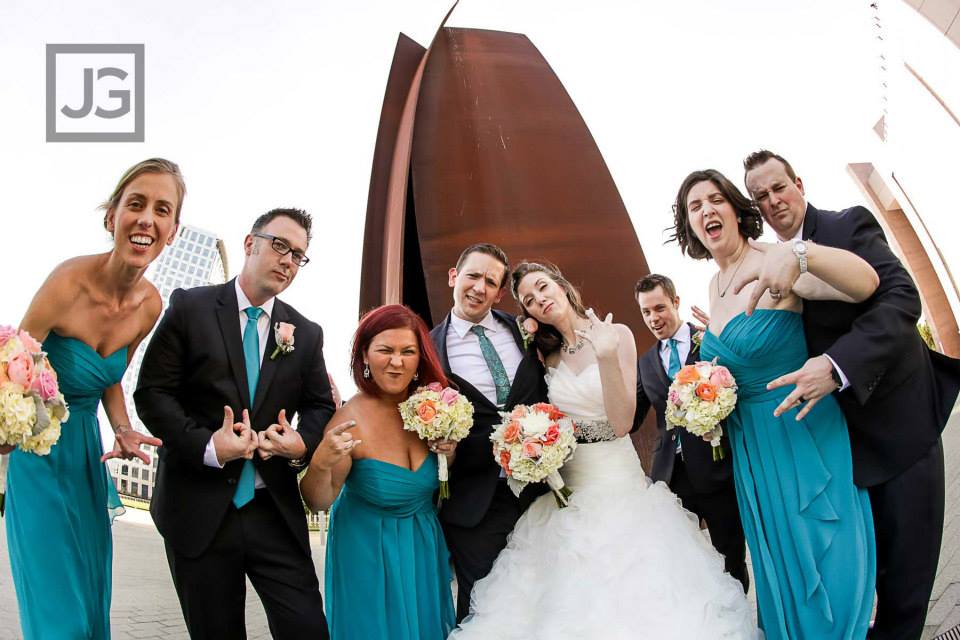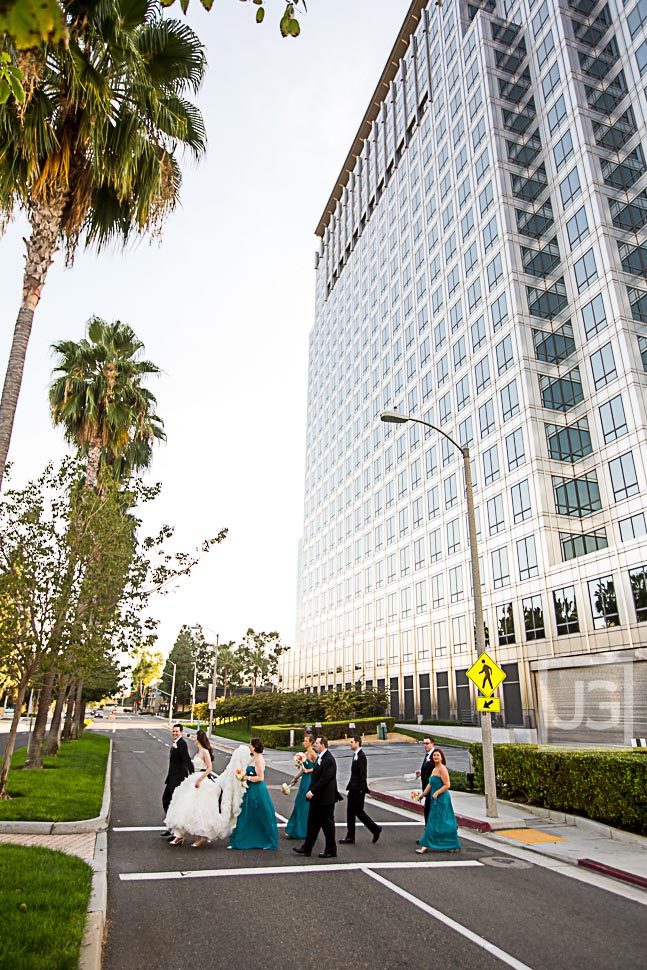 Wedding Ceremony at the Costa Mesa Mariott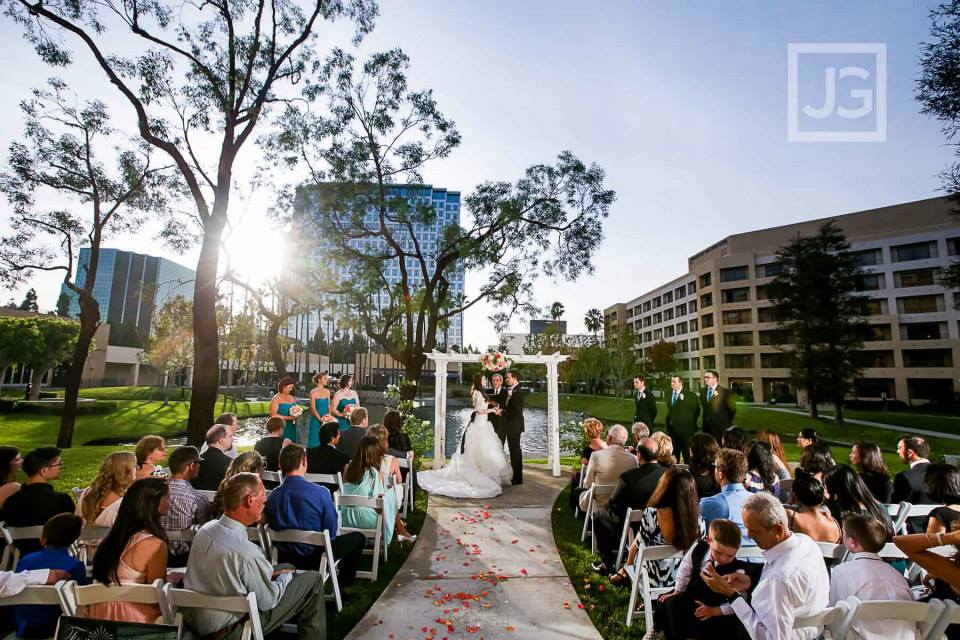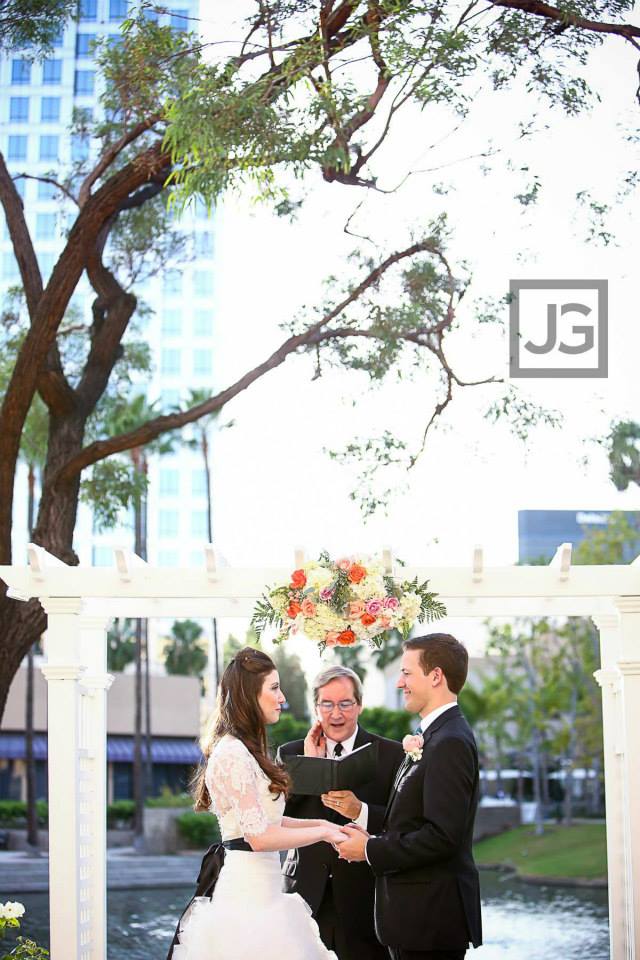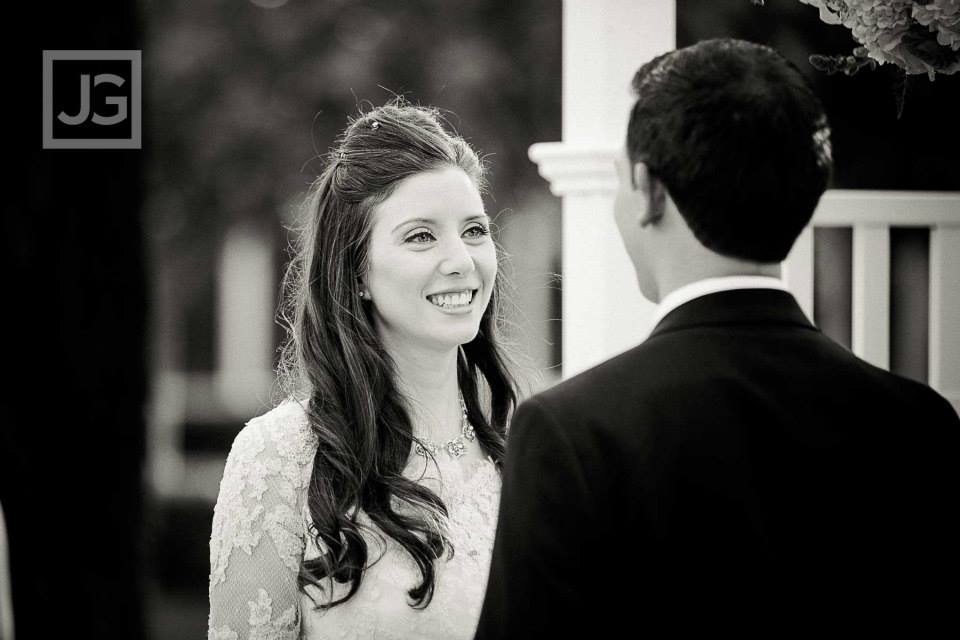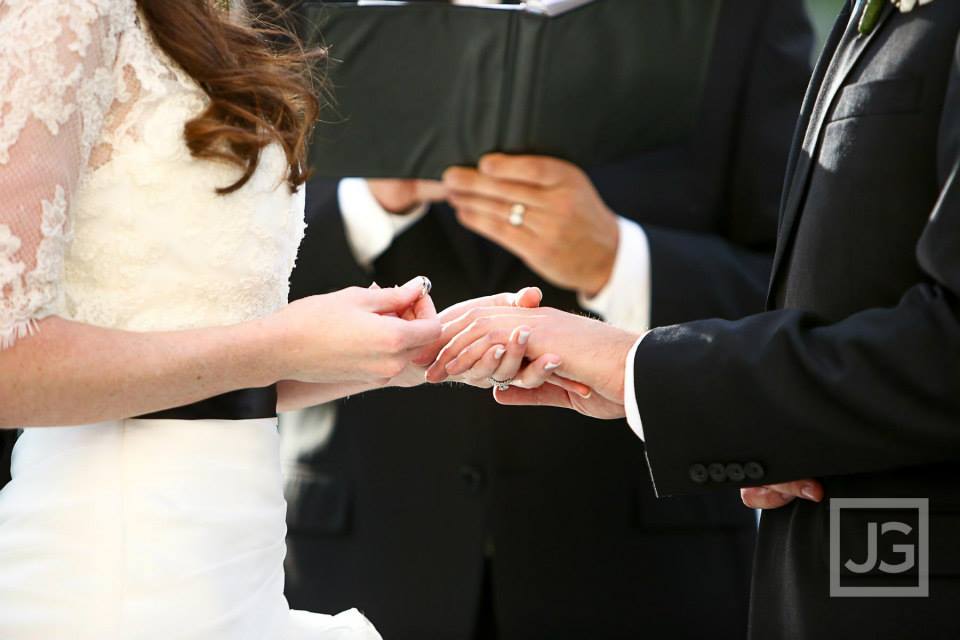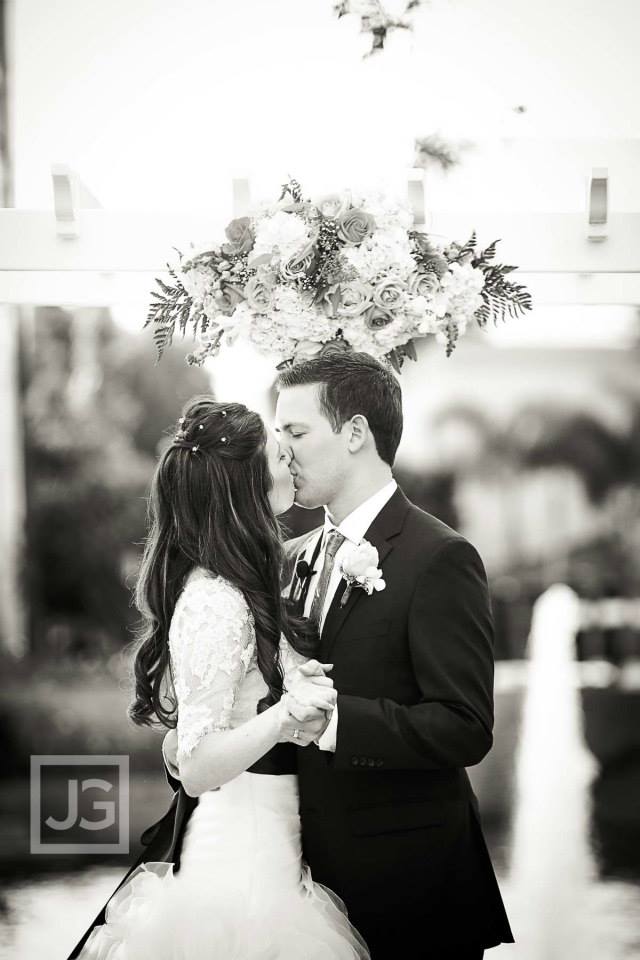 While the ceremony in the courtyard of the Costa Mesa Mariott was happening, there was an artist that was painting the ballroom inside the Mariott Hotel. This would eventually become a painting of their first dance, with the couple being the last to be painted.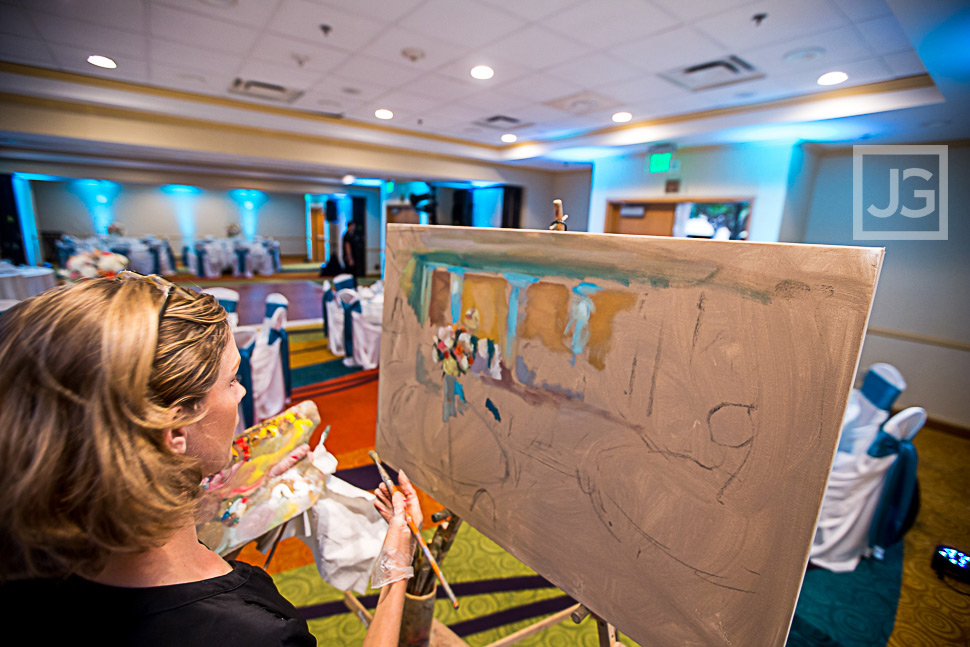 Costa Mesa Mariott Reception
Here is the ballroom at the Mariott Hotel (Costa Mesa). It's the smaller one, since this was an intimate wedding.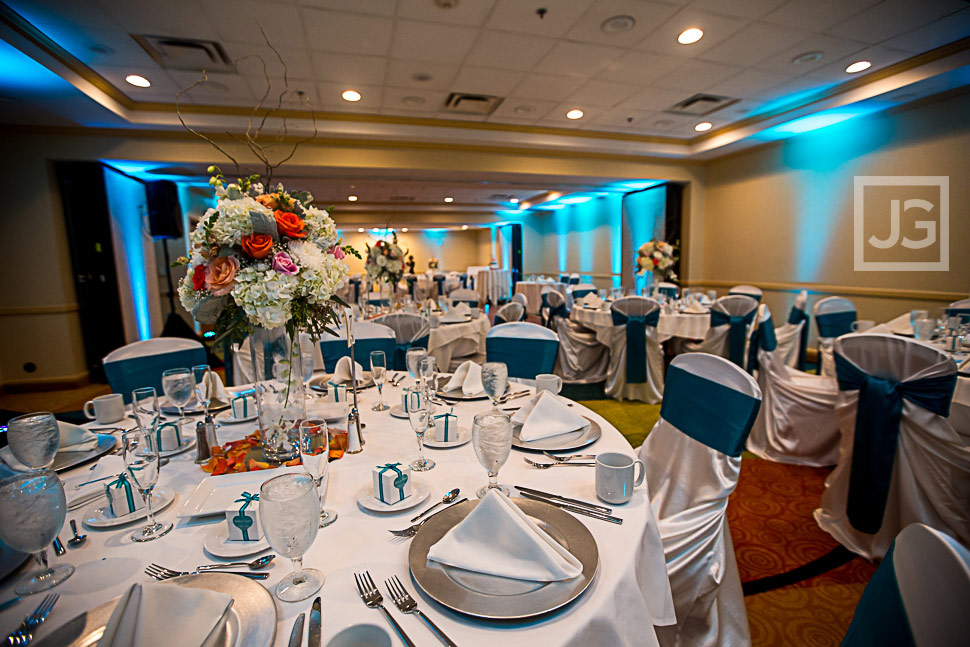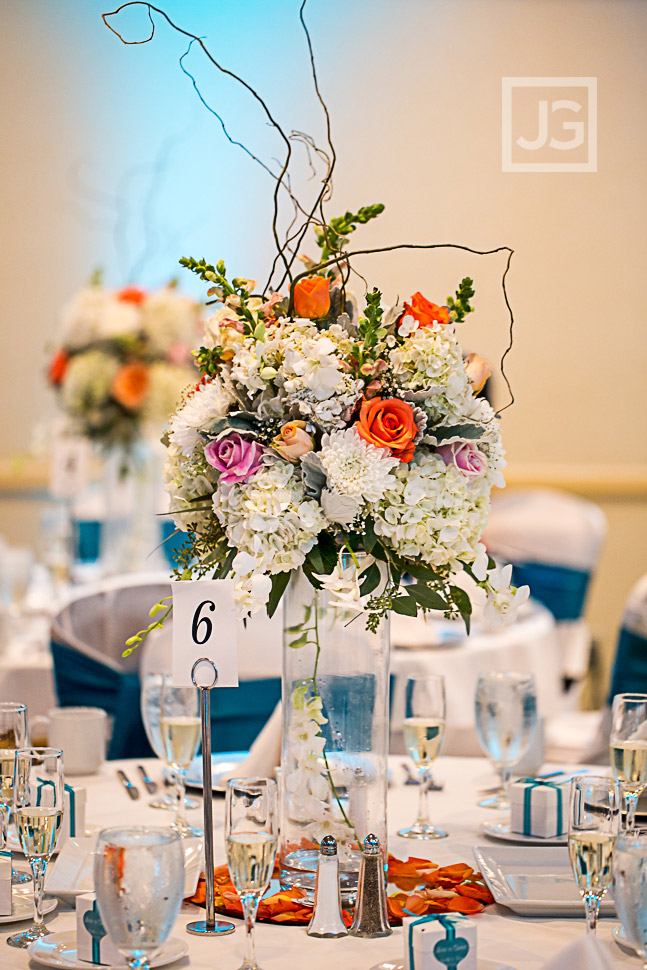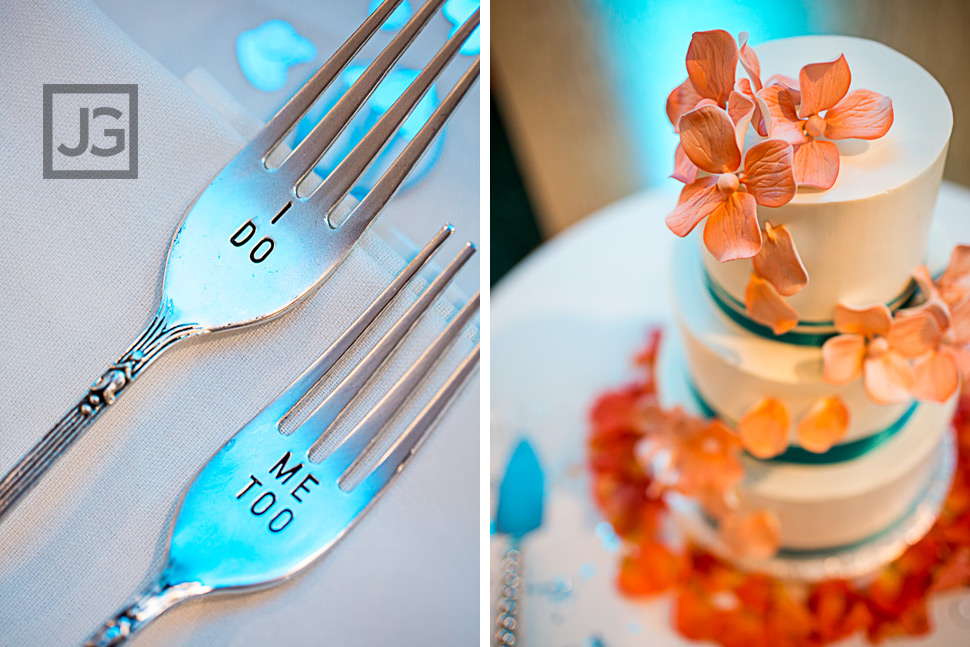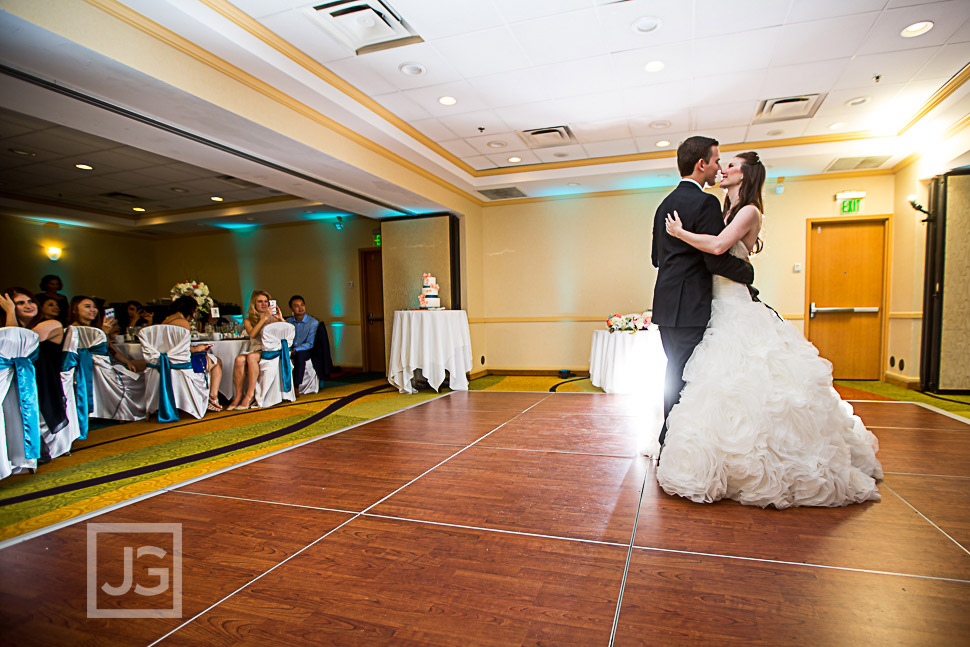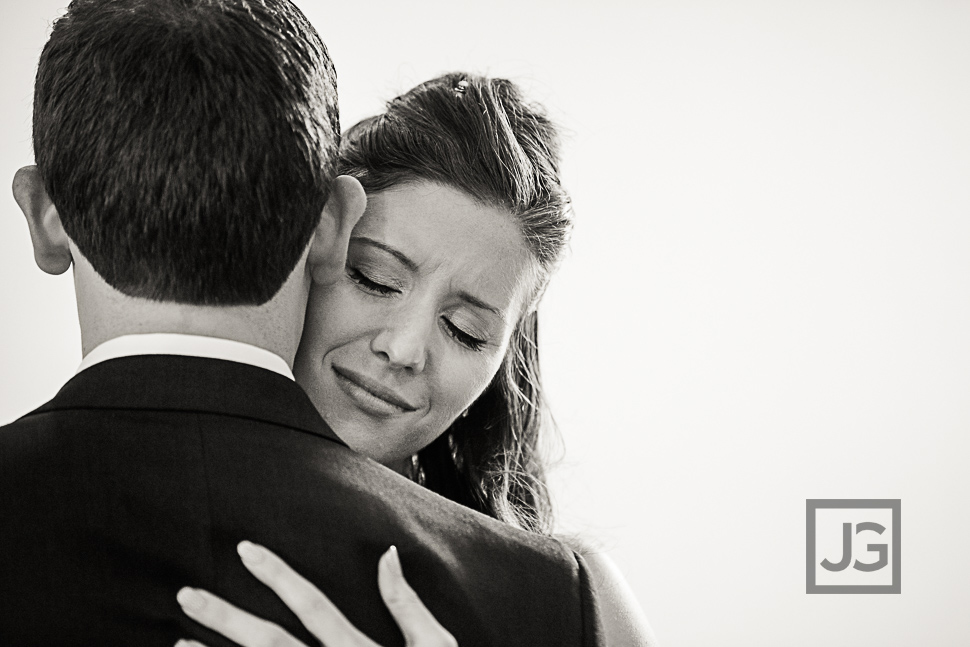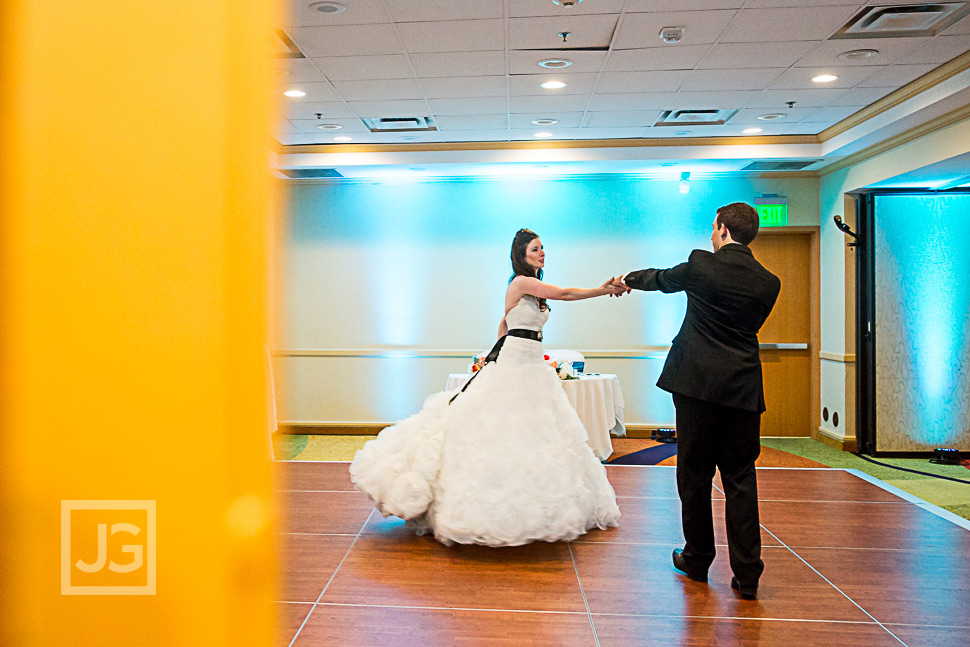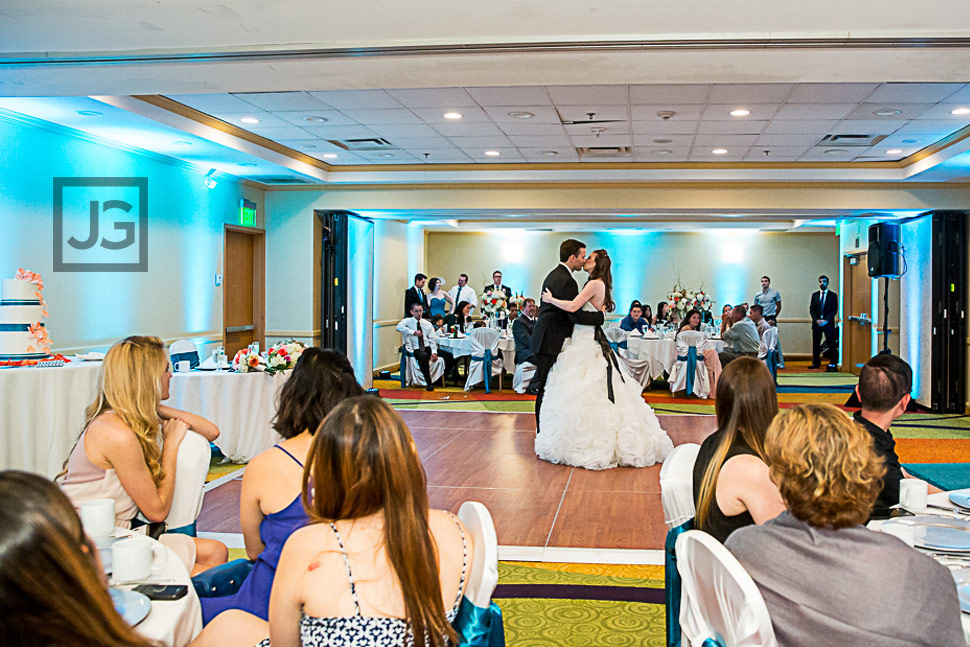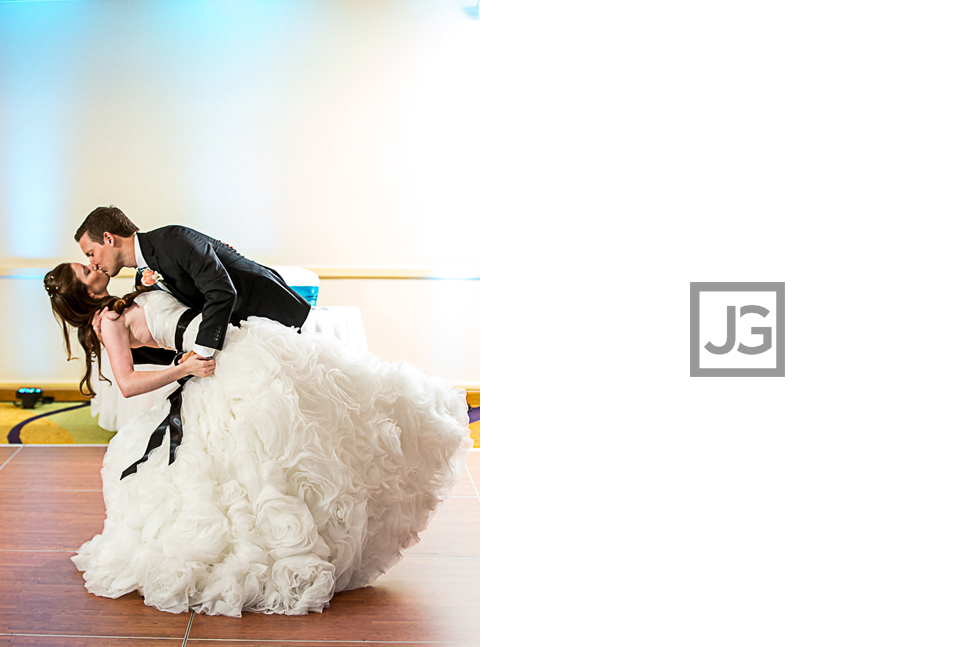 Night Photos outside the Mariott
During the reception, we pulled our couple outside for some quick photos in near the pond right outside the Mariott Hotel. We did low-light photography to pull out colors from all of the artificial lighting in the surrounding plaza.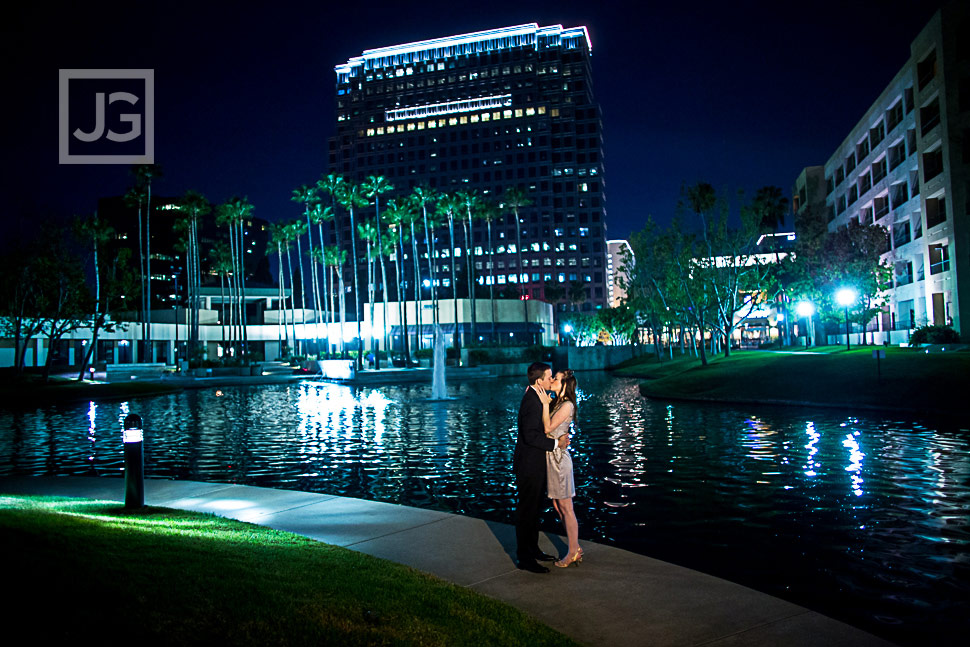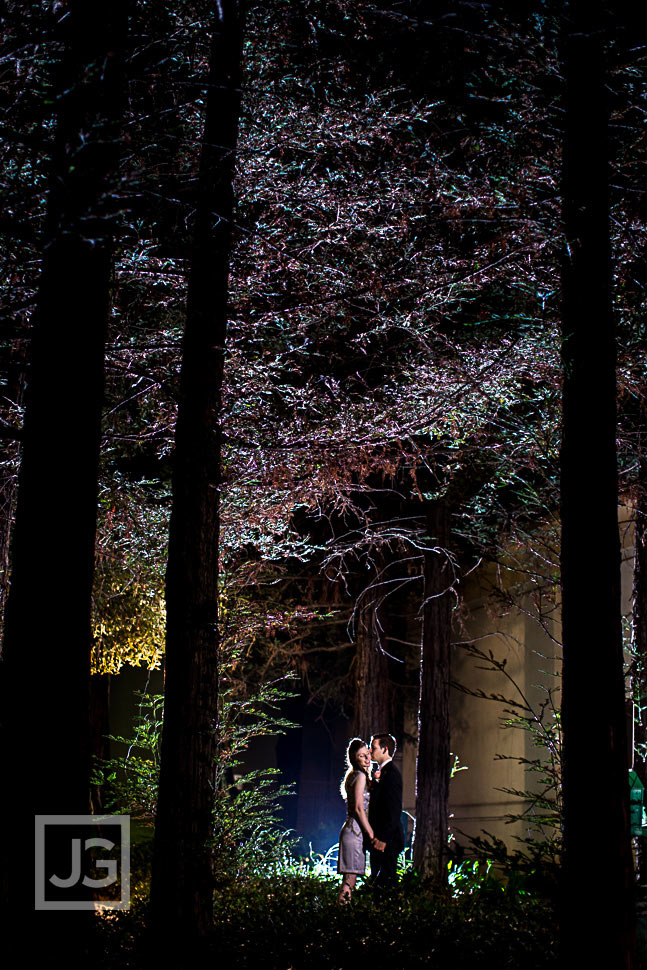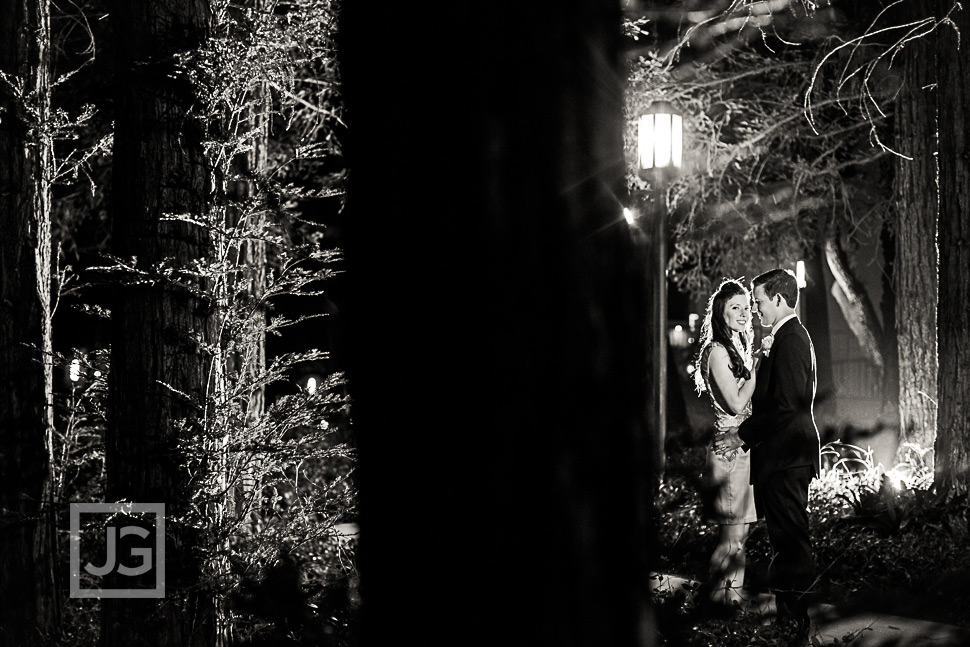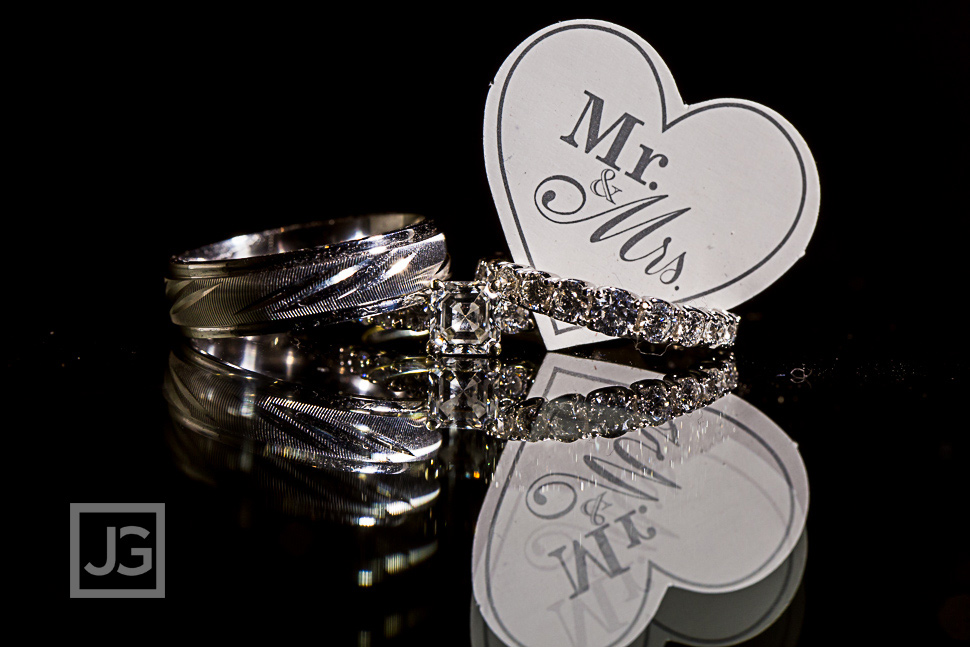 This wedding photography blog article covers a Costa Mesa Mariott wedding ceremony and reception at the Avenue of the Arts area in Costa Mesa (next to South Coast Plaza and the Segerstrom Concert Hall). There is a scenic man-made lake in the middle of the surrounding area, providing a nice backdrop for photos.
Check out our blog for more examples of wedding photography in Costa Mesa along with other Mariott hotels in Orange County. Also look at our Instagram for more recent examples of our work, such as this photo of our daughter photobombing an engagement session in DTLA. Or you can check out our other articles on weddings in Costa Mesa.