Irene and I have been friends since Junior High, and like every girl, we've always dreamed about our perfect wedding. We used to talk about what we wanted, what we didn't want, the dress, the color, etc. 5 years ago, Irene was a bridesmaid at my very own wedding. And today, I'm so happy to document her dream come true!! Everything about the wedding was so perfect, just as she envisioned when we were little girls. =) And when it comes to choosing the right partner, I couldn't see Irene with a more perfect partner than Tom (heck, he put up with all the door games the bridesmaid put him through). So read on for more Diamond Bar Center wedding photography done by us!
If you're not familiar with Asian American Weddings, it usually starts at the bride's house. The groom comes over to "pick up" the bride. But, before he gets to see her, he has to proof his love by enduring some lighthearted games from the bridesmaids and then pays his way into the house. Scroll down to see the fun stuff that Tom went through to seek Irene's hands in marriage. =)
Chinese Preparation at the Bride's House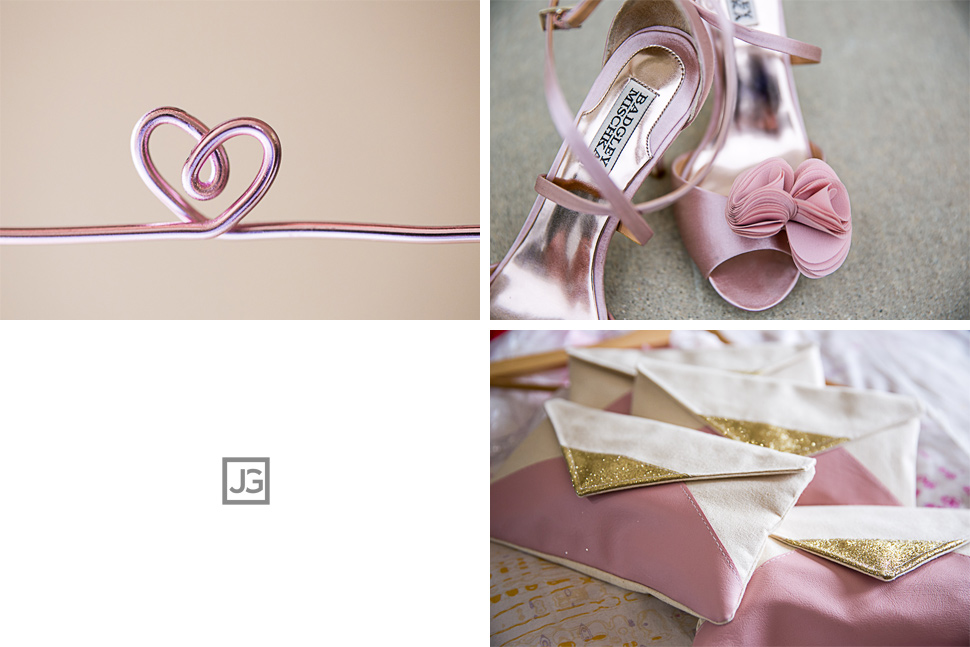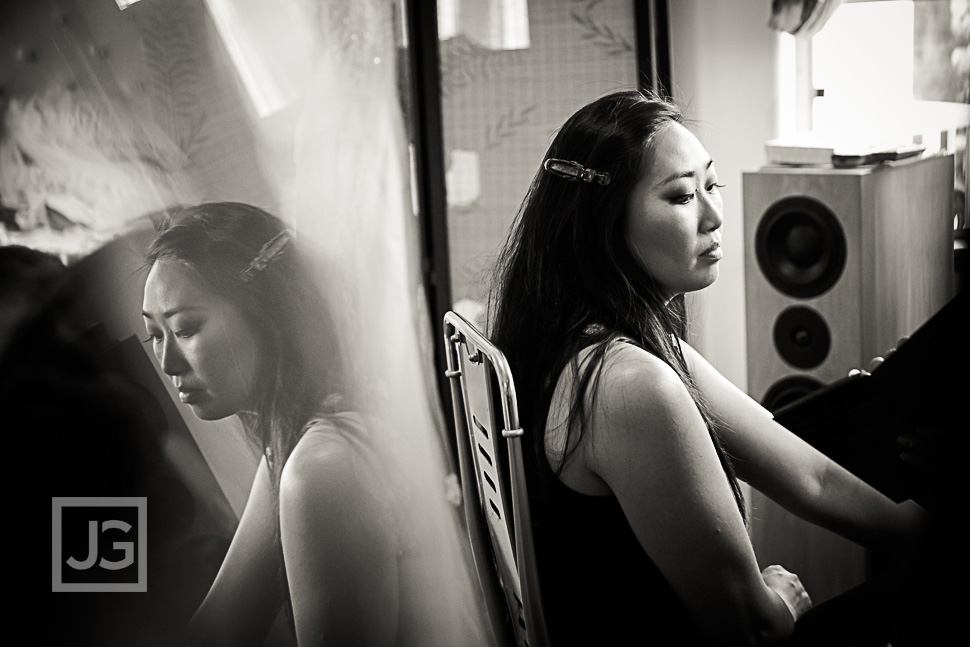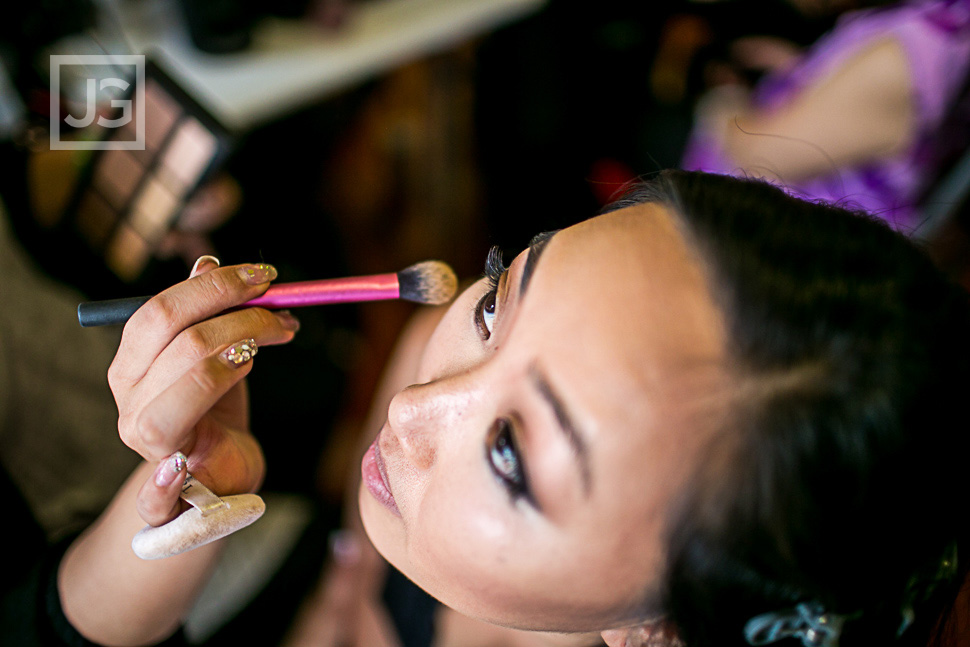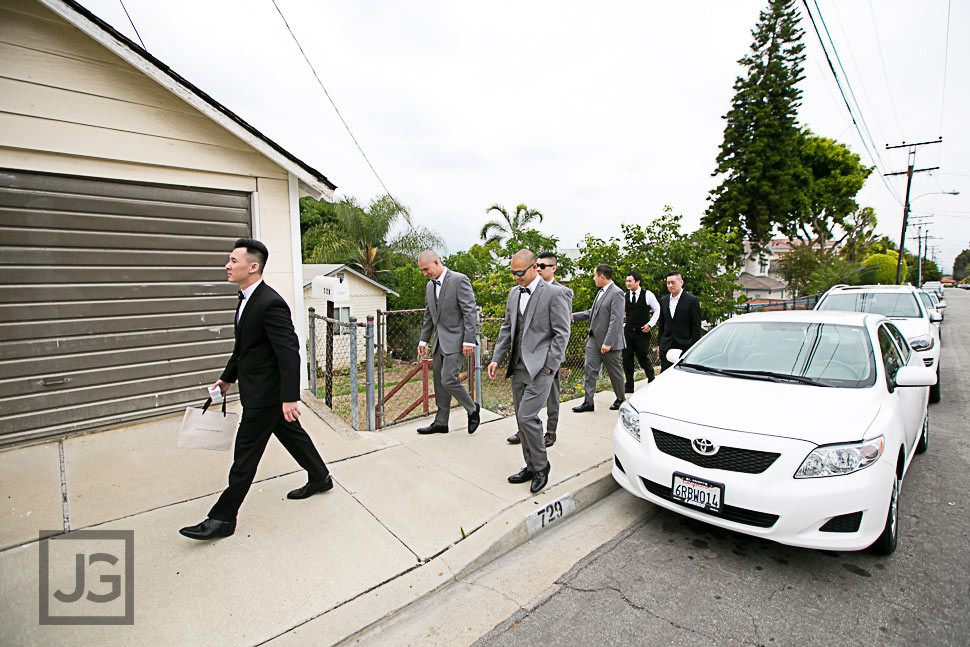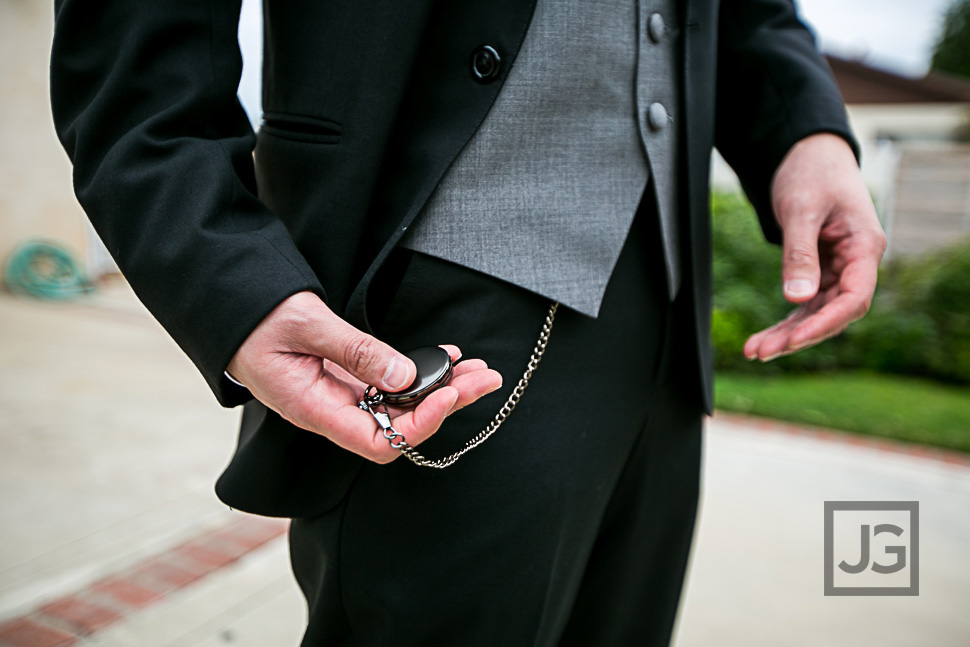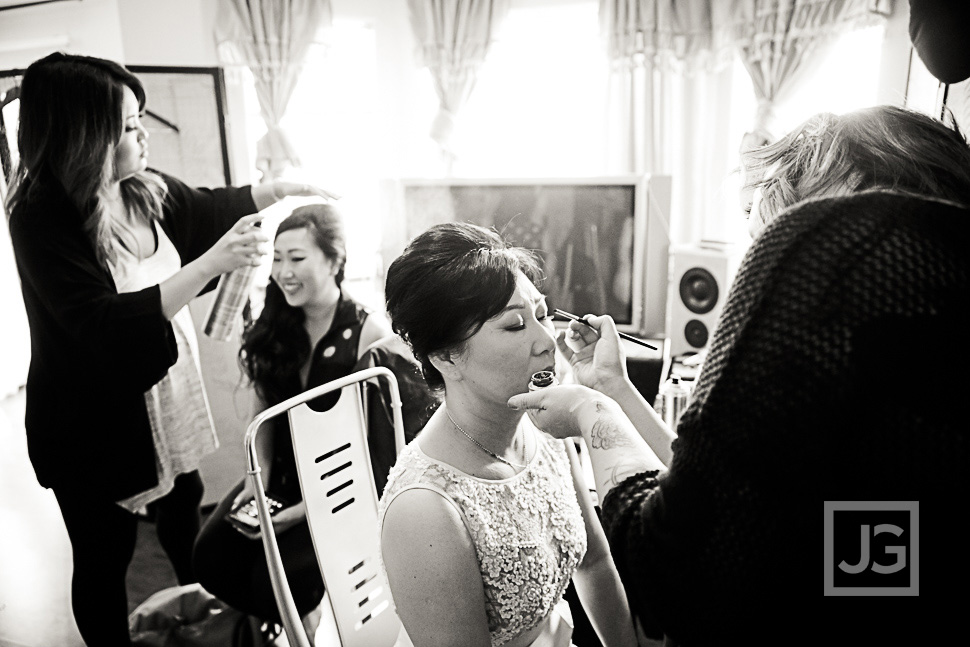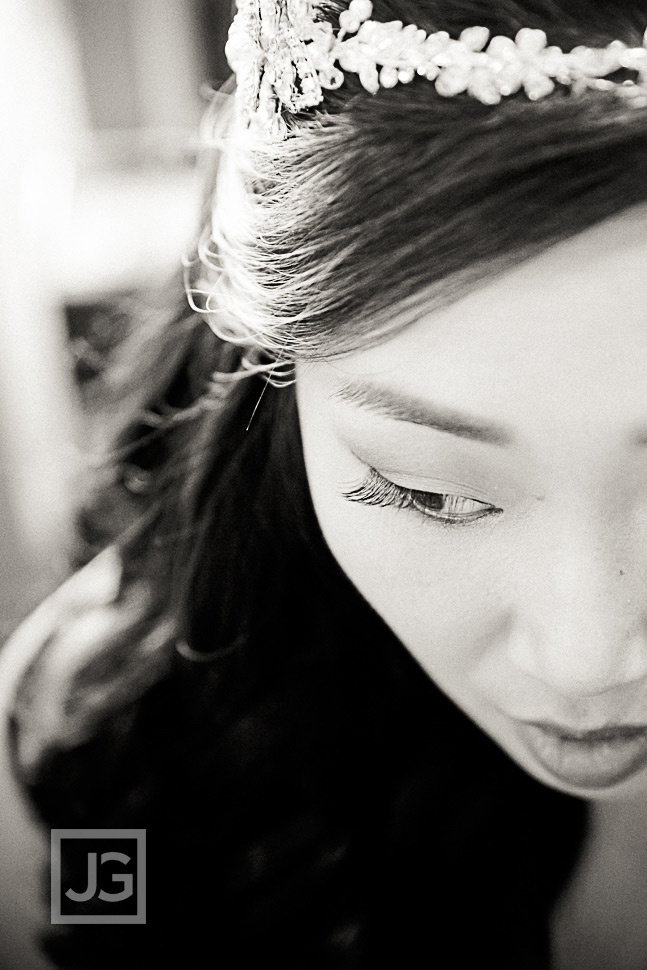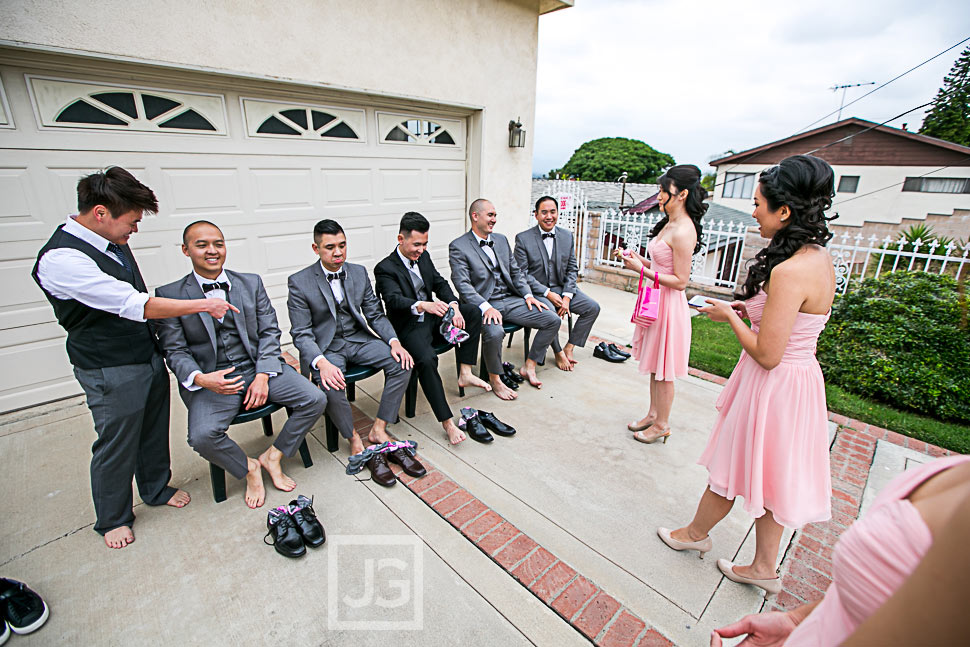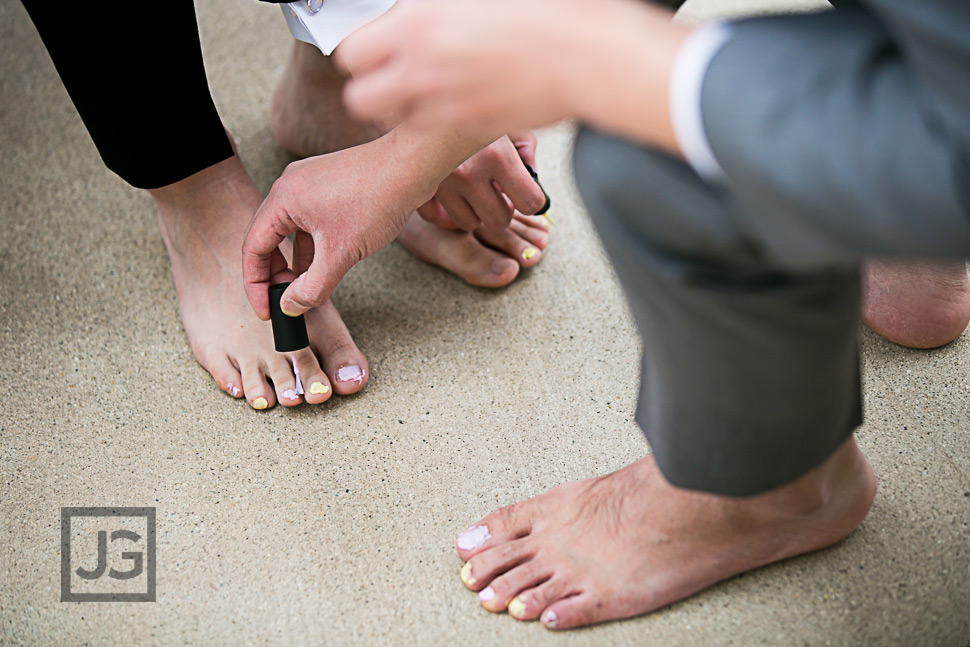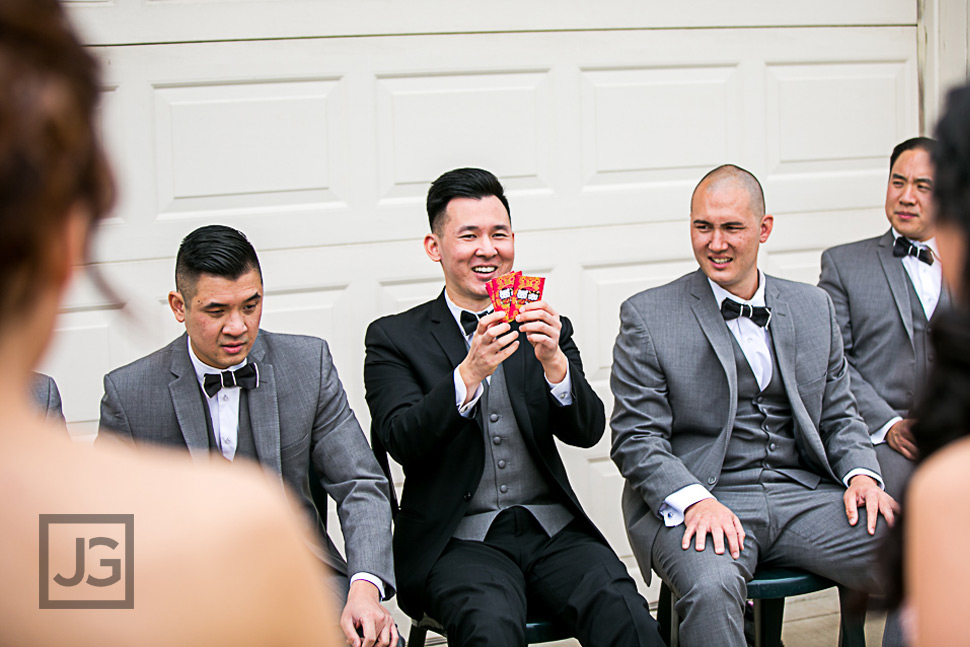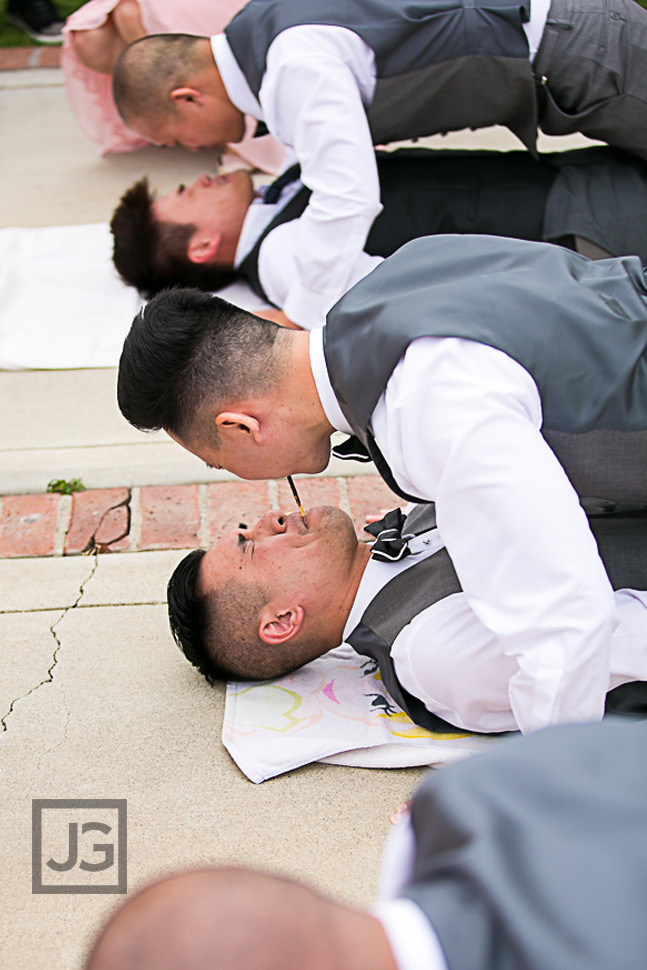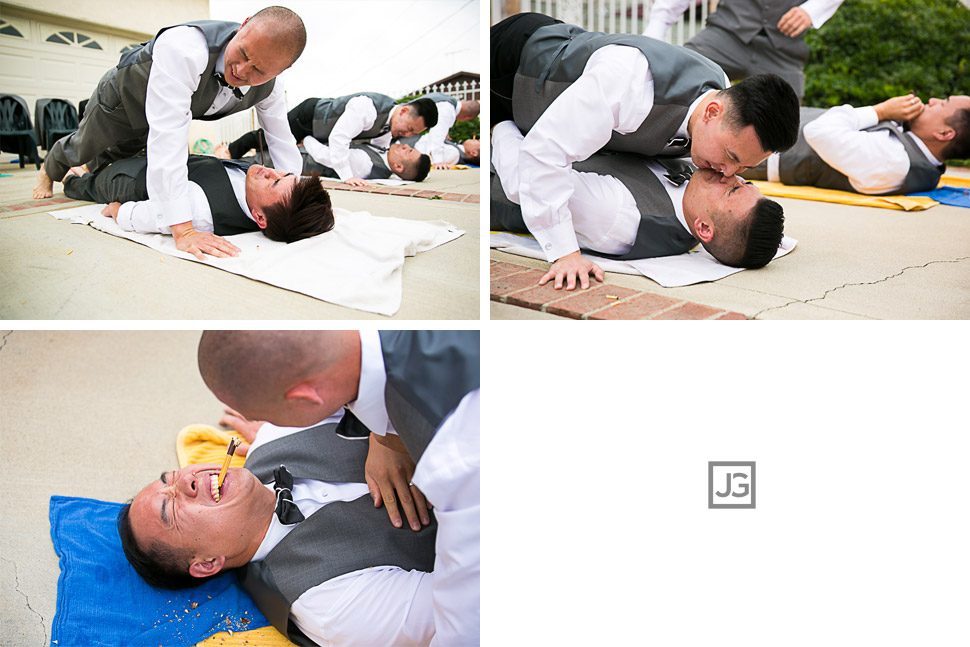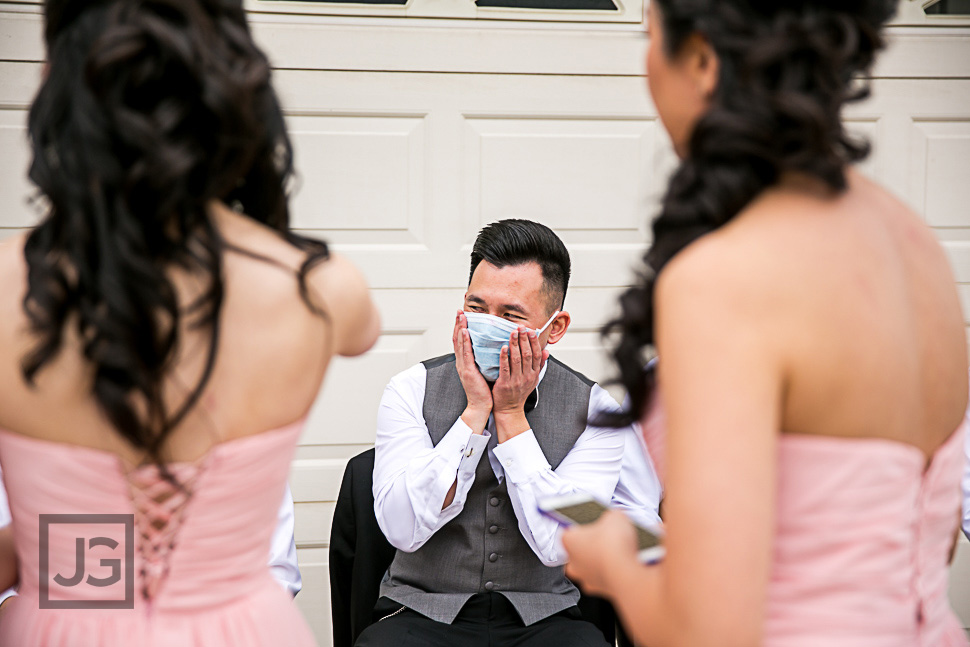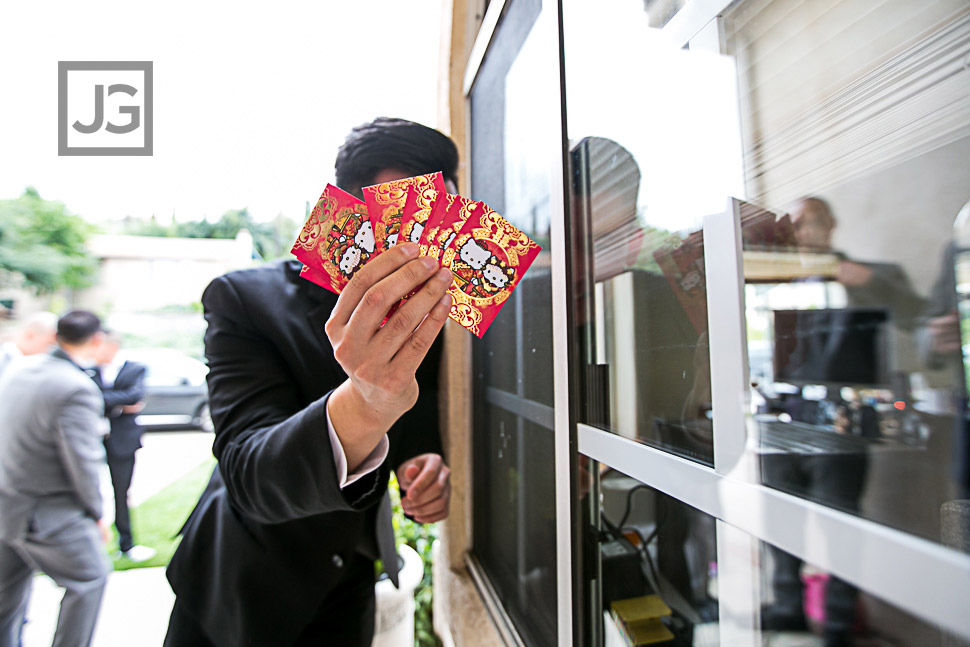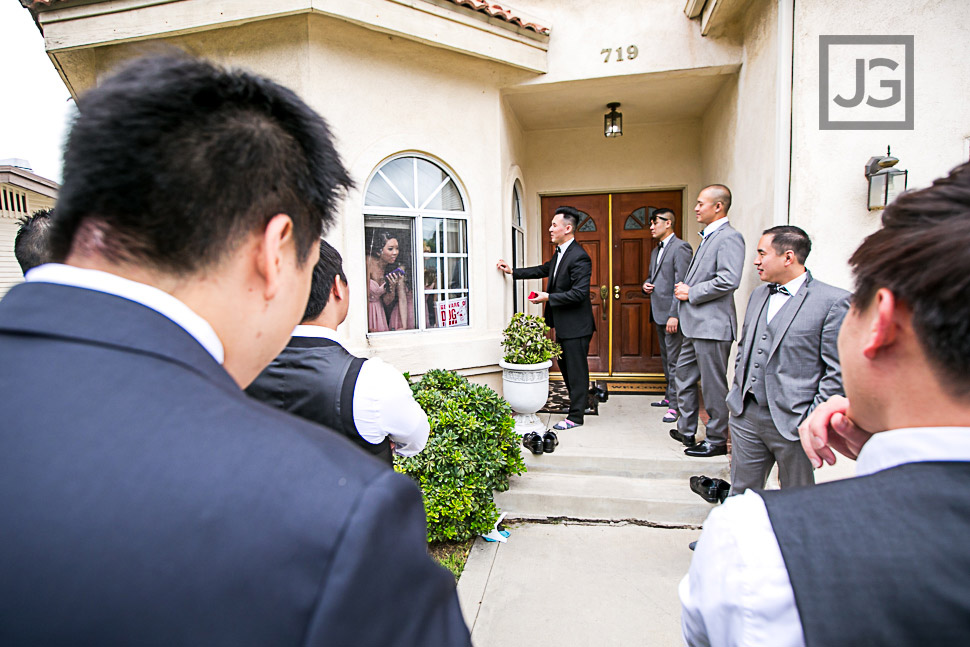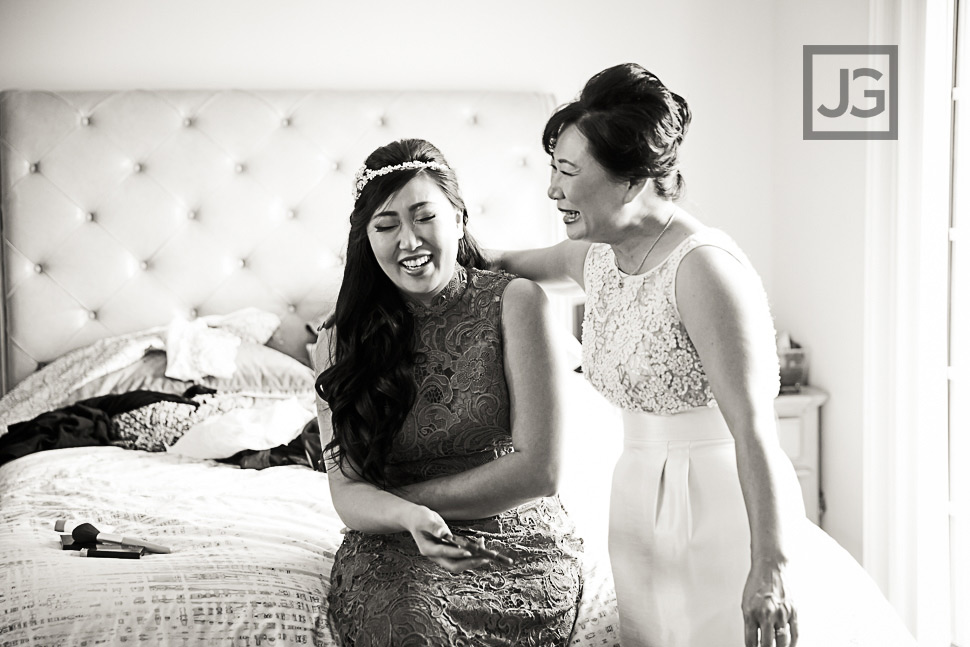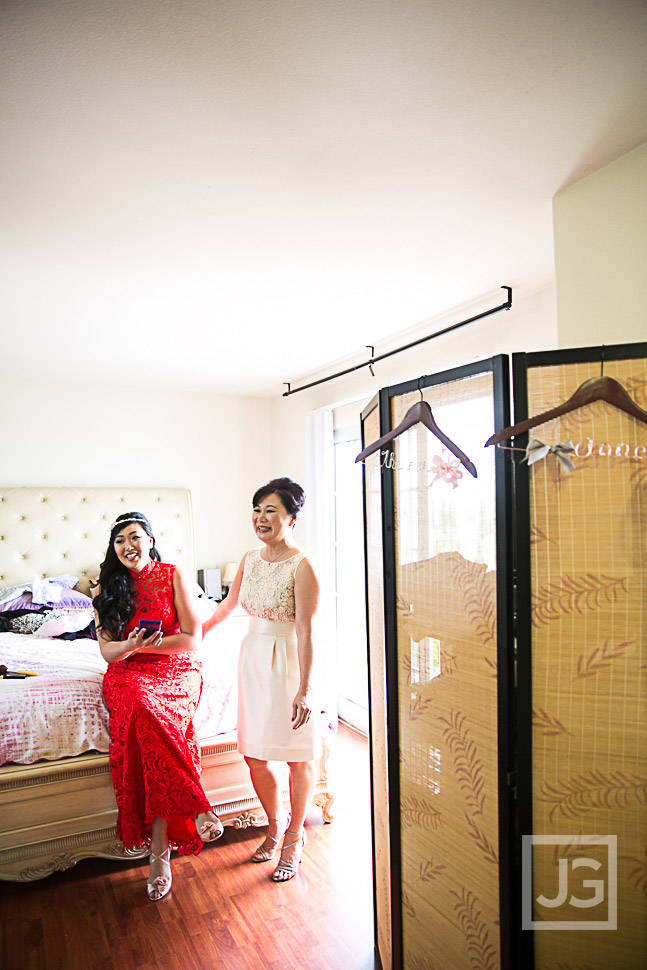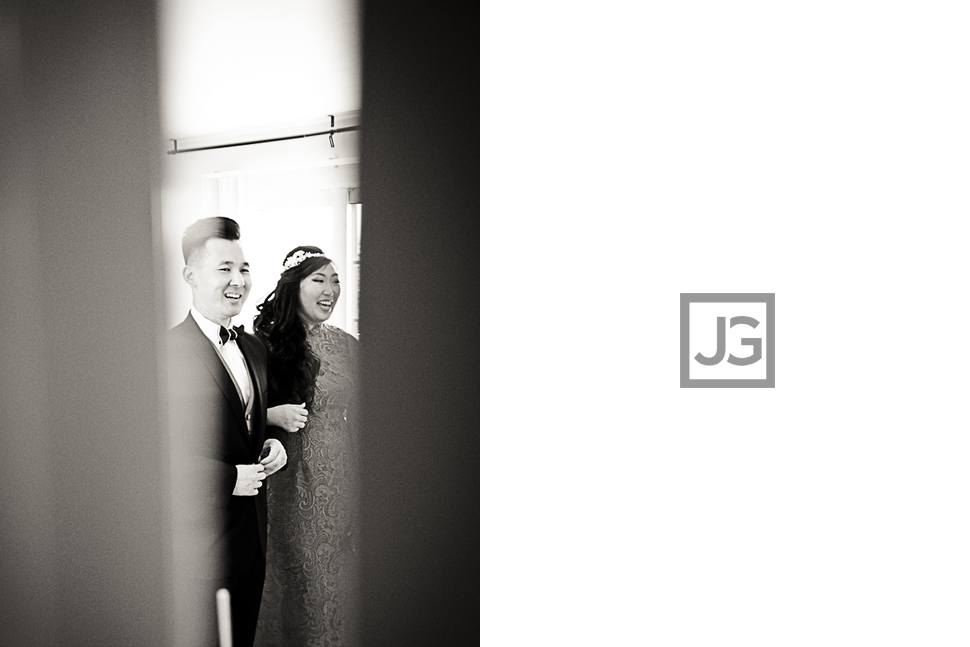 Wedding Ceremony at Oneonta Congregational Church
The Oneonta Congregational Church in South Pasadena is a beautiful Christian Church with towering ceilings and decorative stained glass patterned on the altar wall. Since we used to live in Alhambra (and Judy grew up there too), this church on Garfield Ave. in South Pasadena is in our old neighborhood. It's a gorgeous church for a Christian wedding ceremony.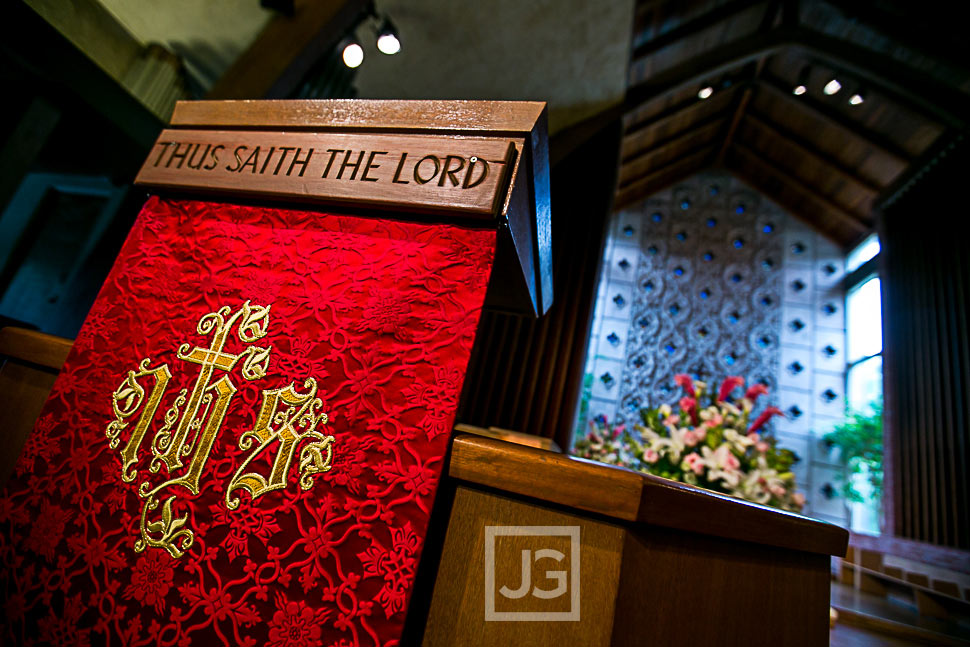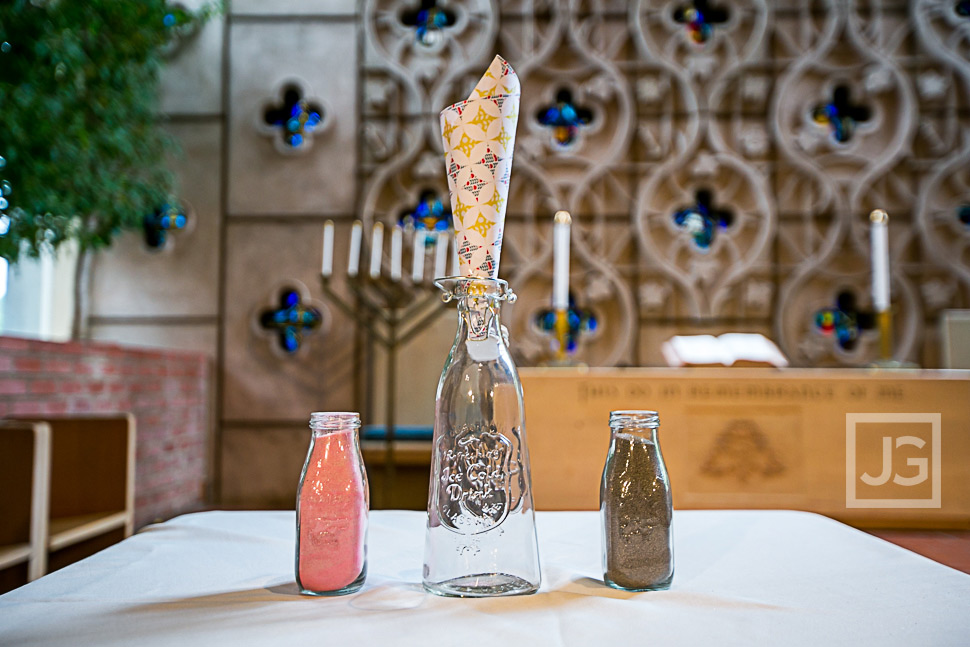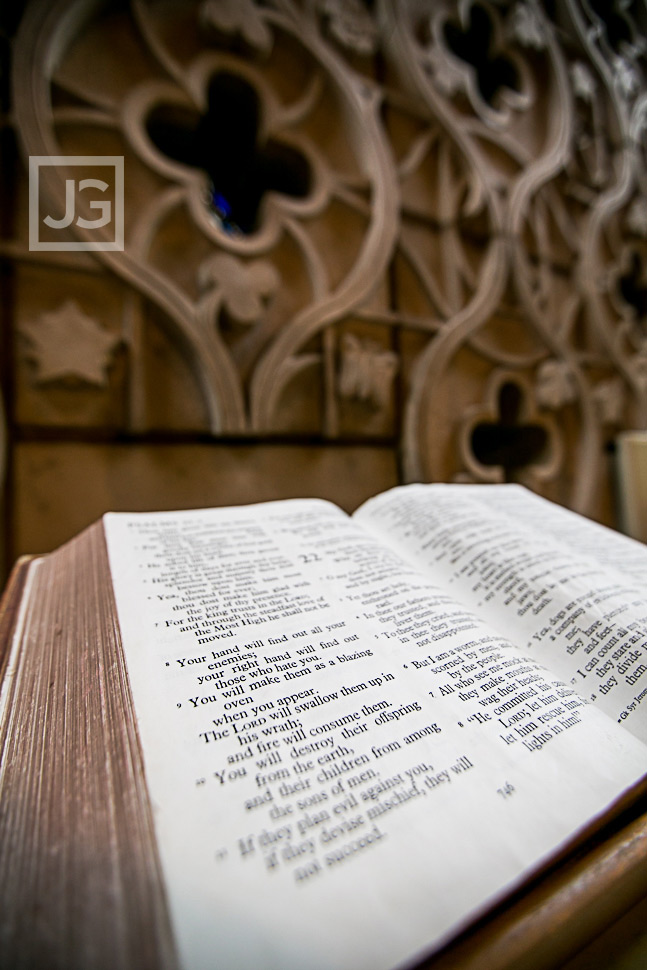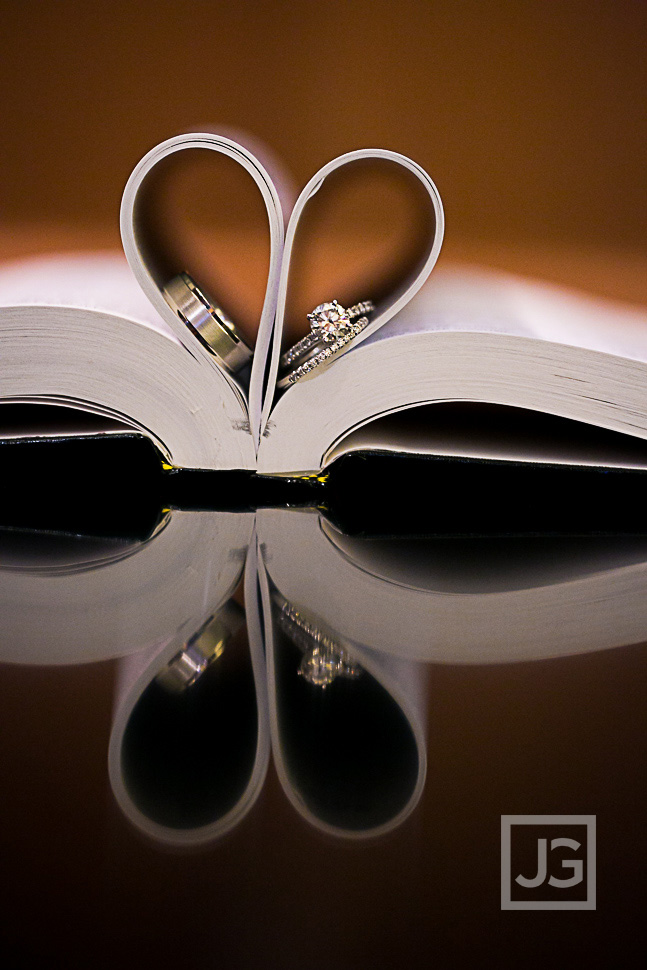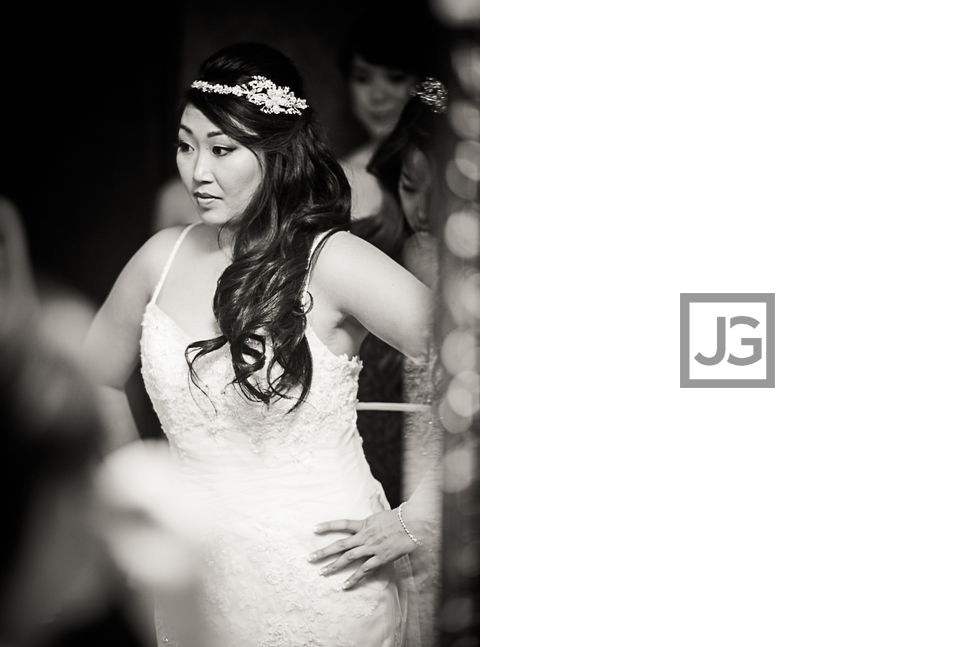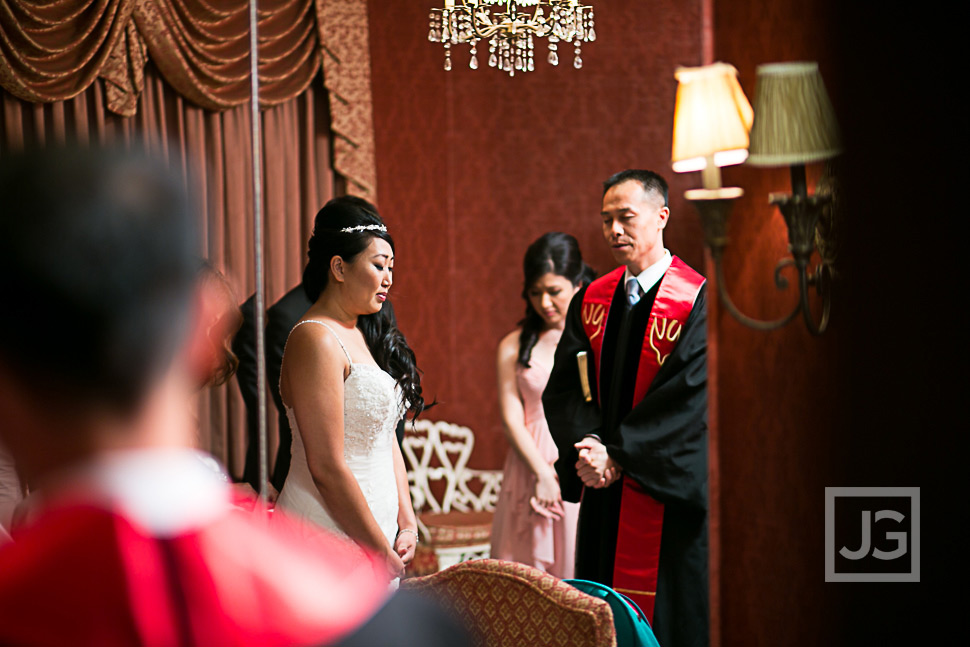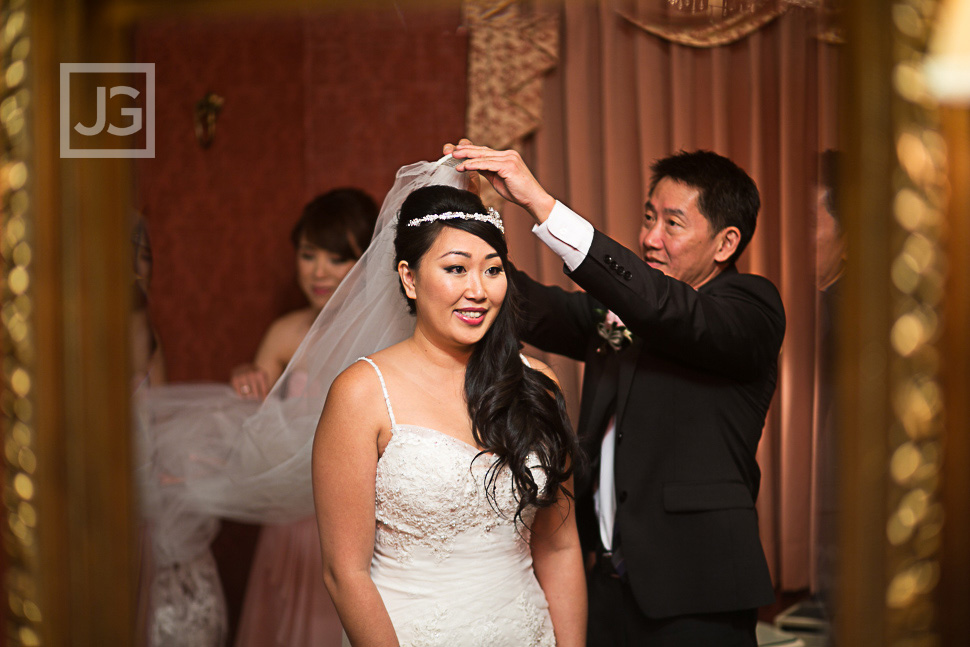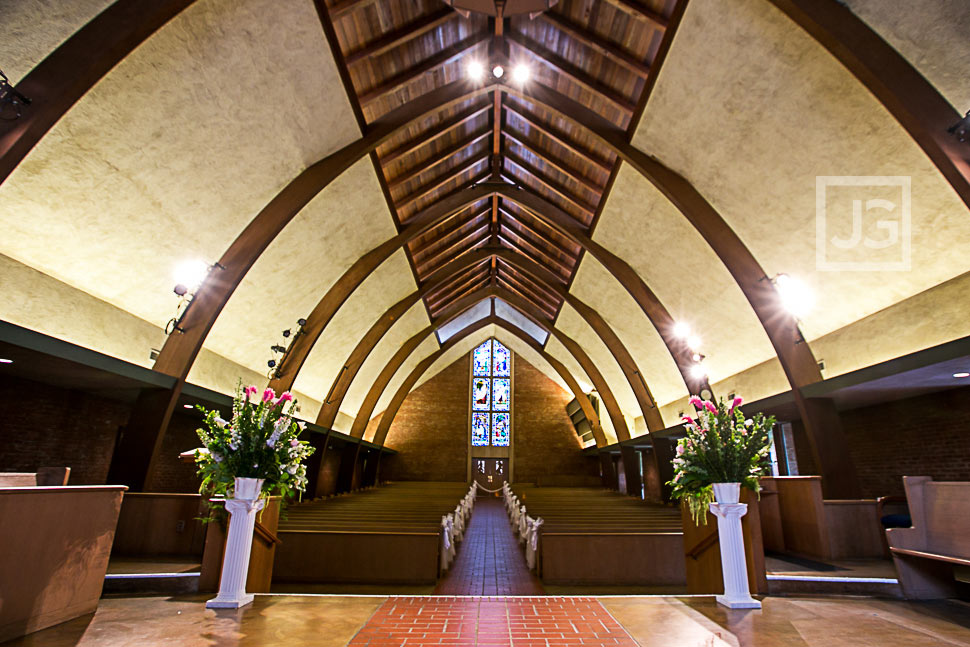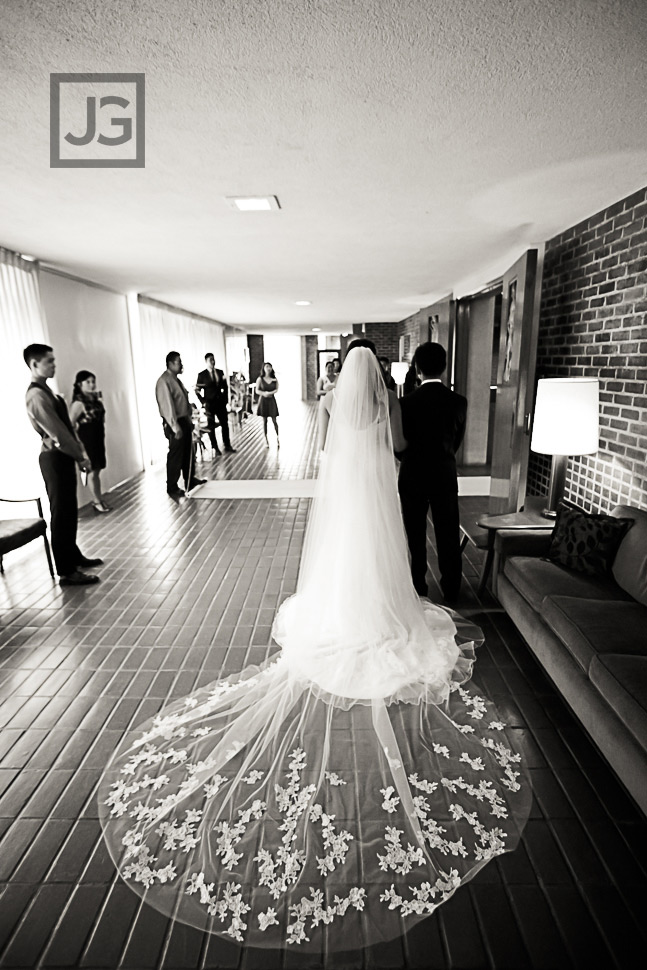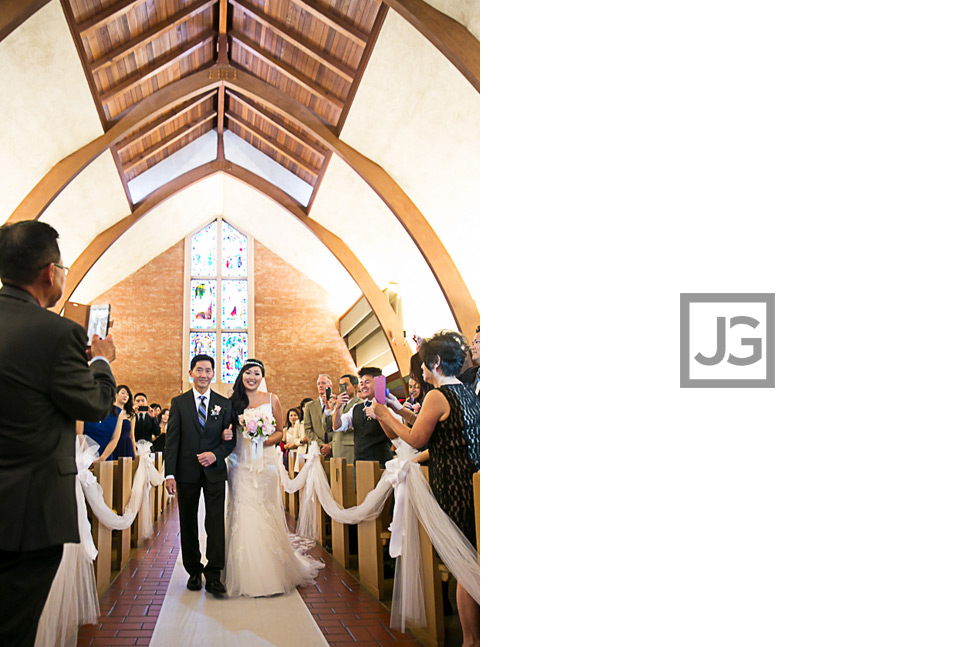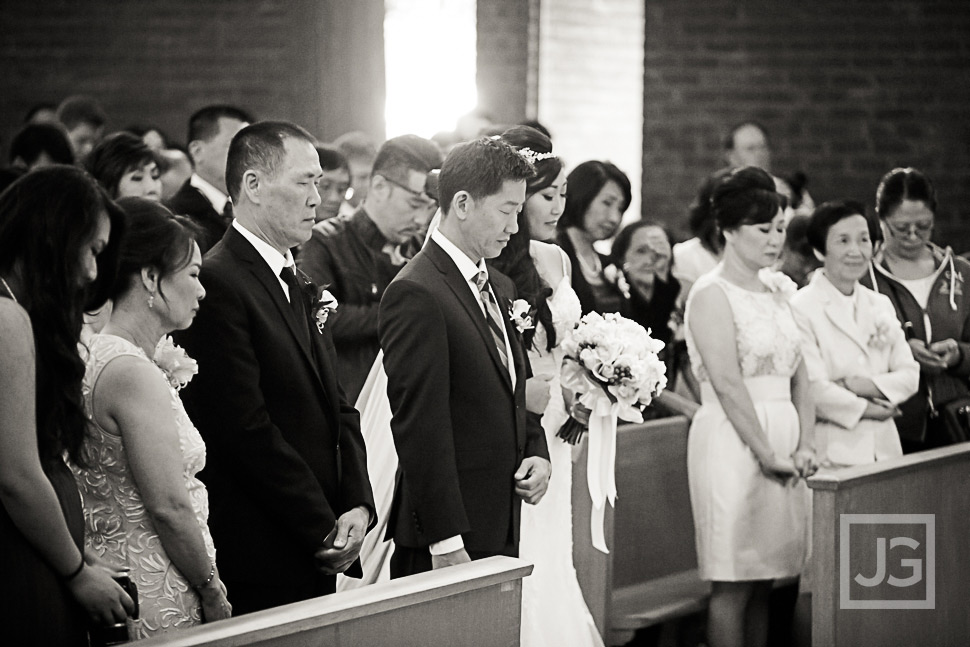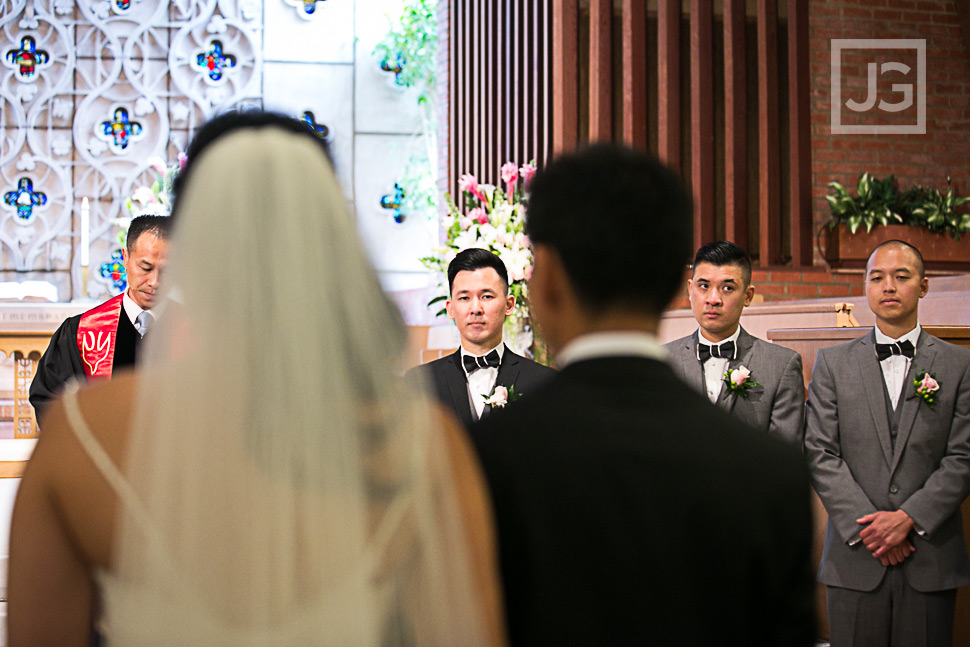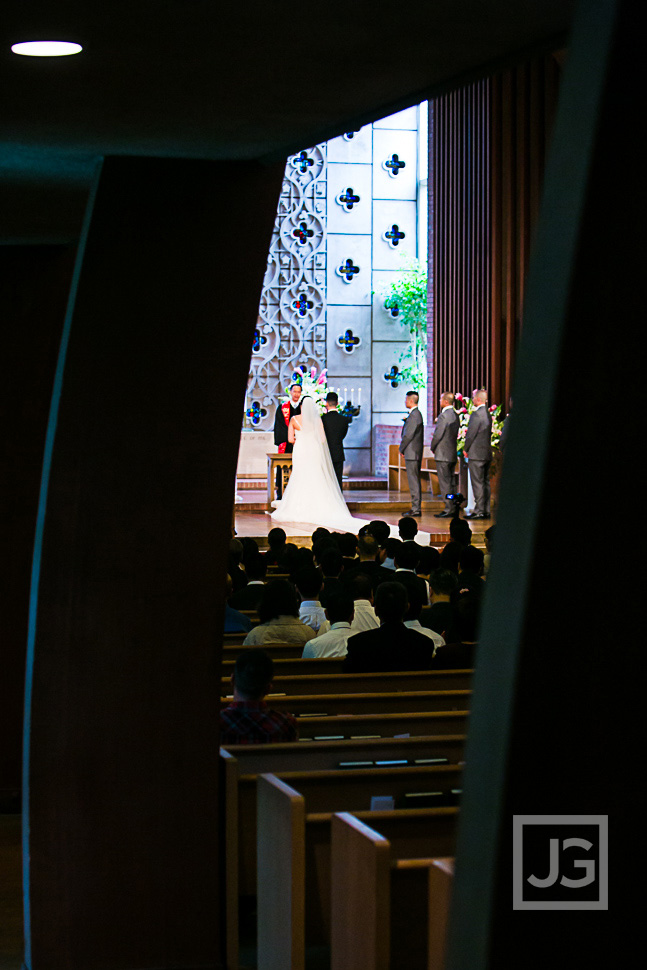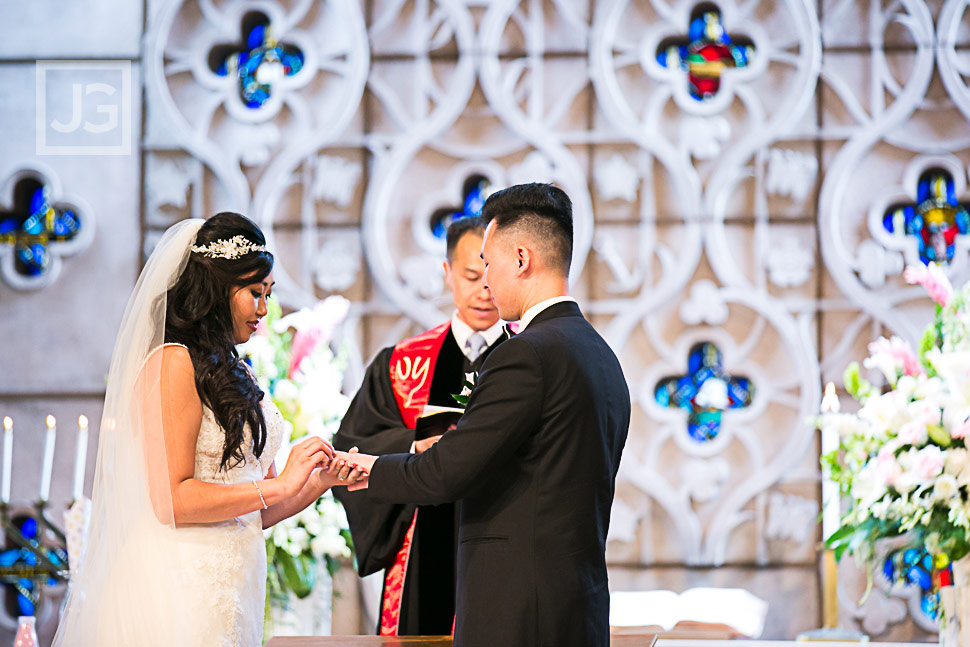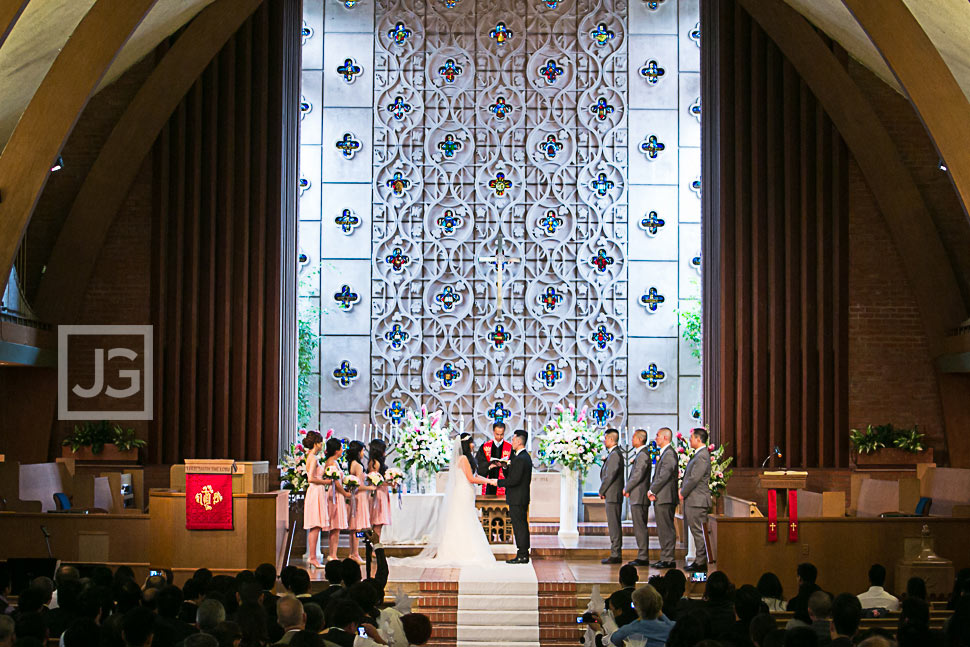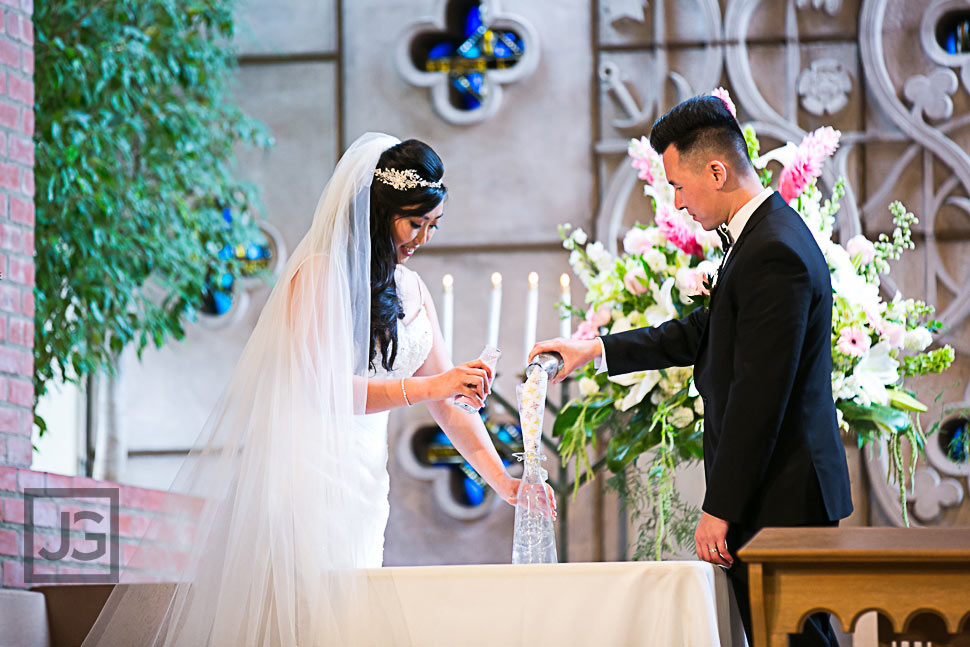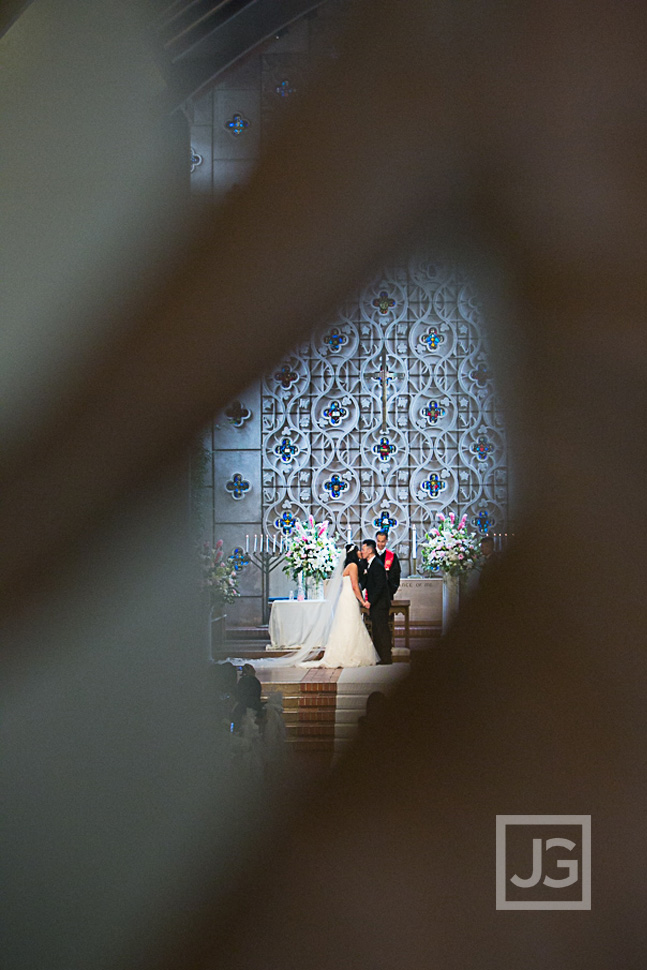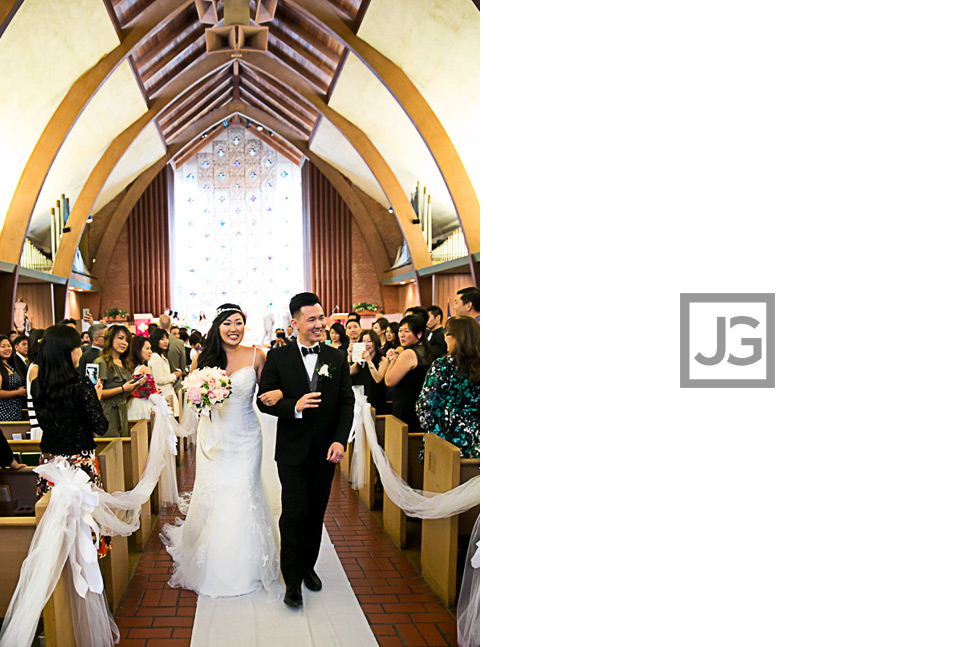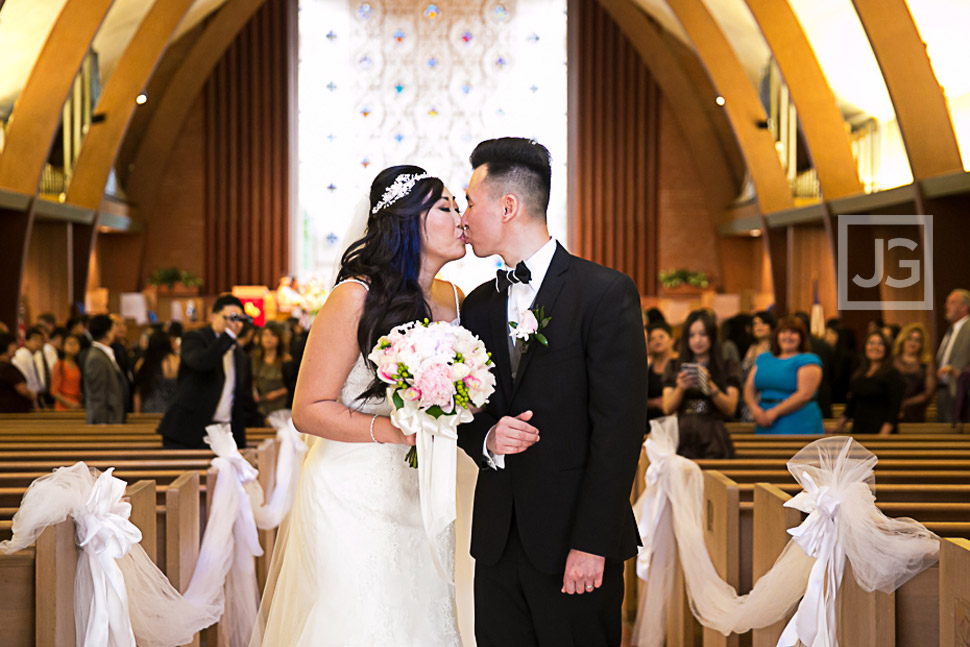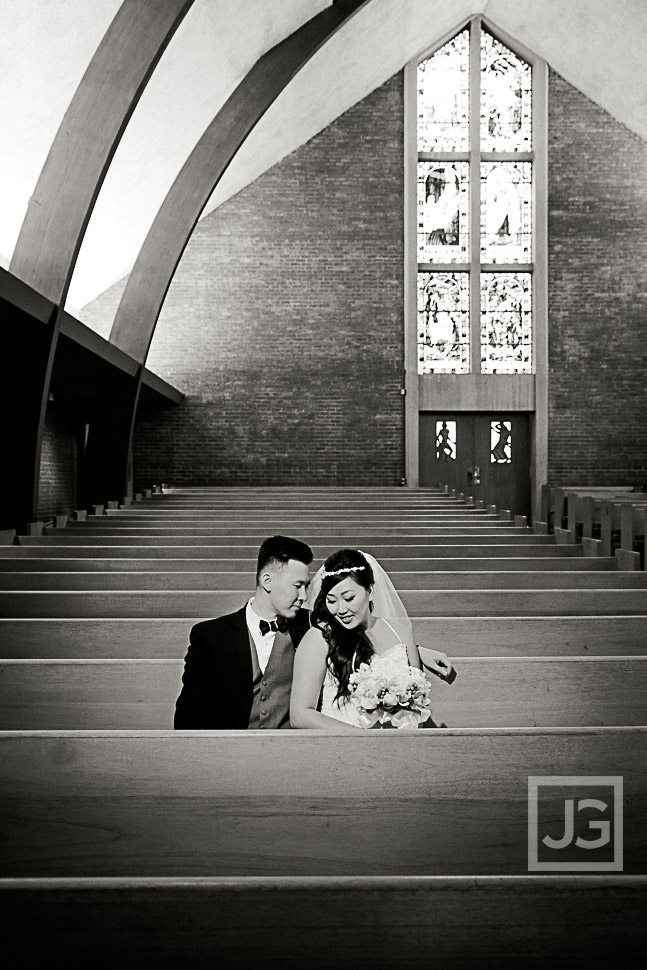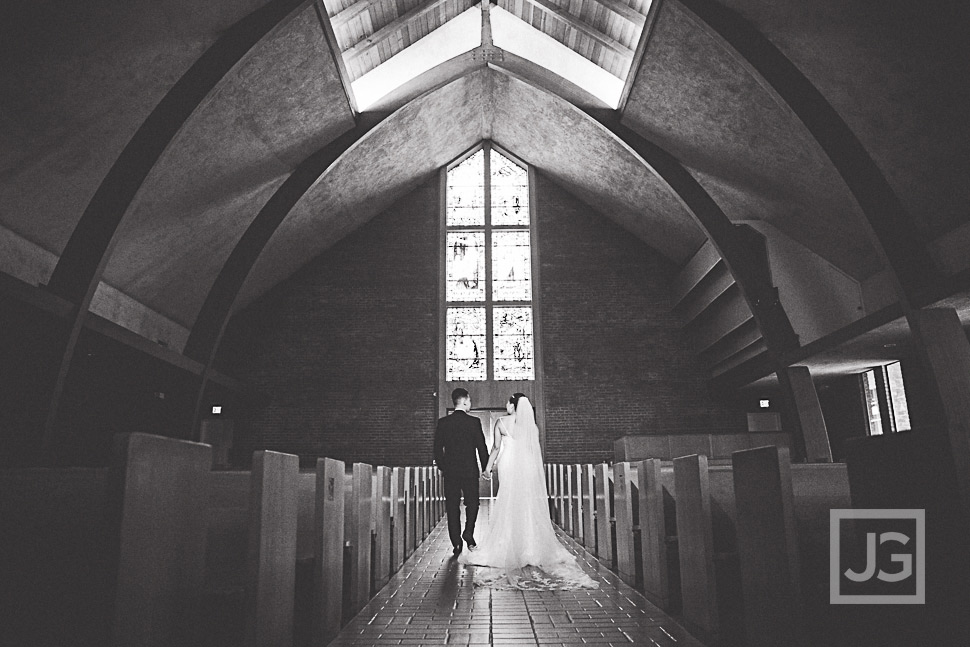 Wedding Photos at Pasadena City Hall
After the wedding ceremony at Oneonta Christian Church, we then headed over to Pasadena City Hall to get wedding photos of our couple together, as husband and wife for the first time. Pasadena City Hall is a beautiful and historic location for wedding photography.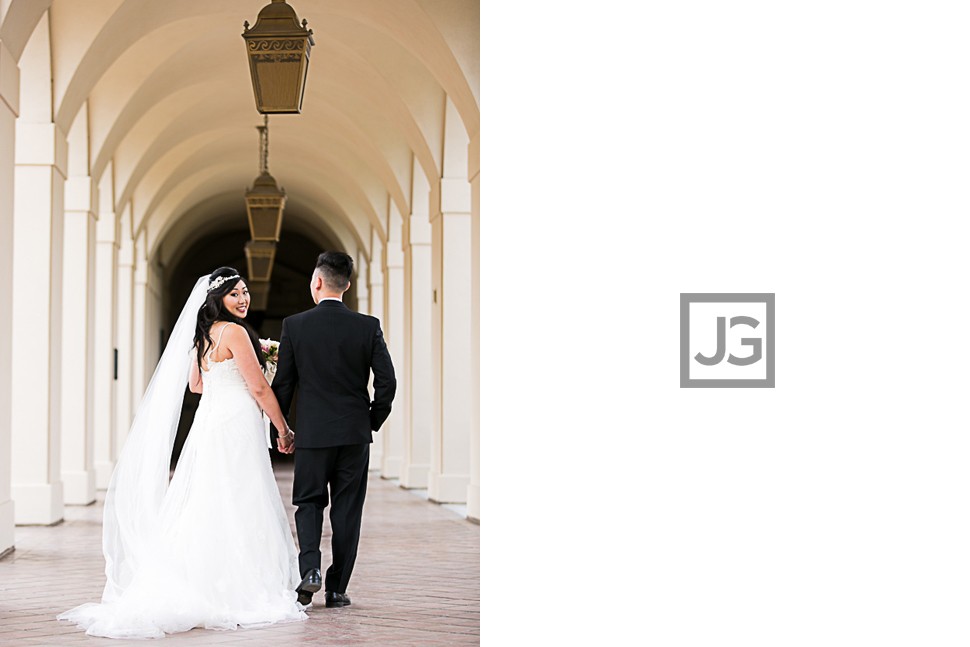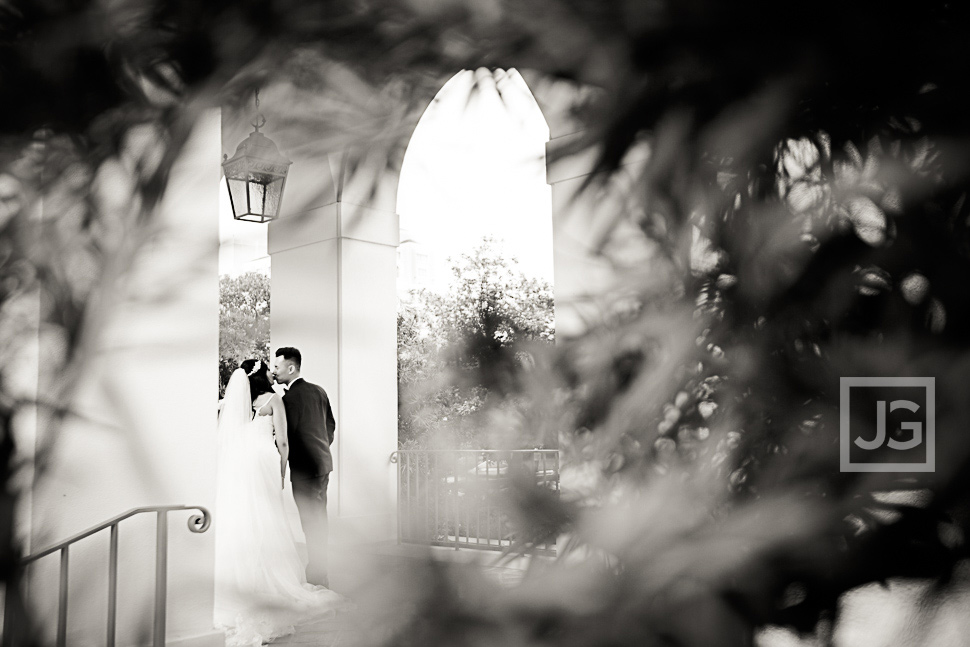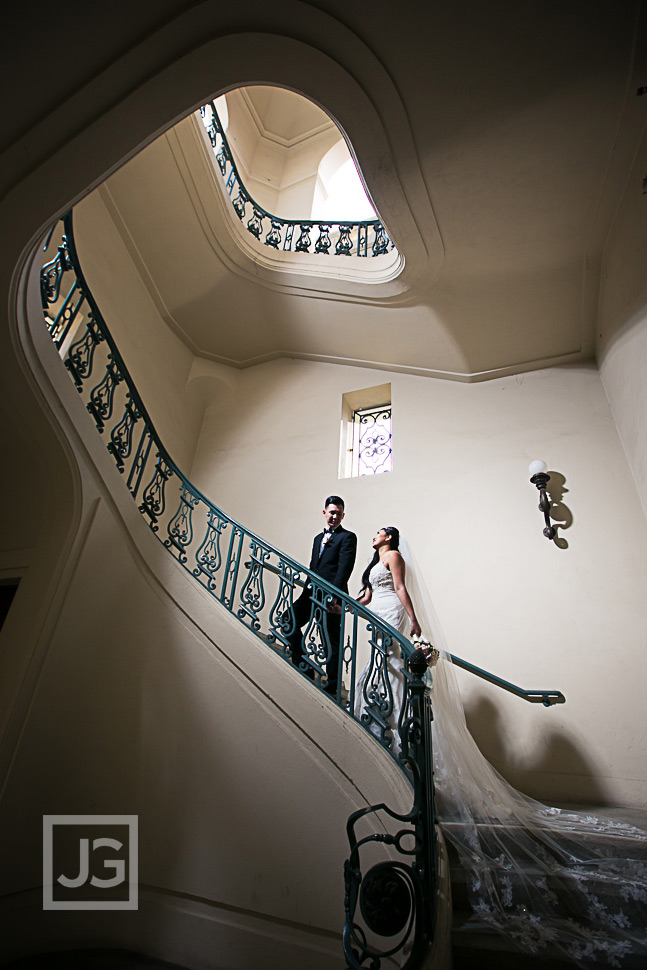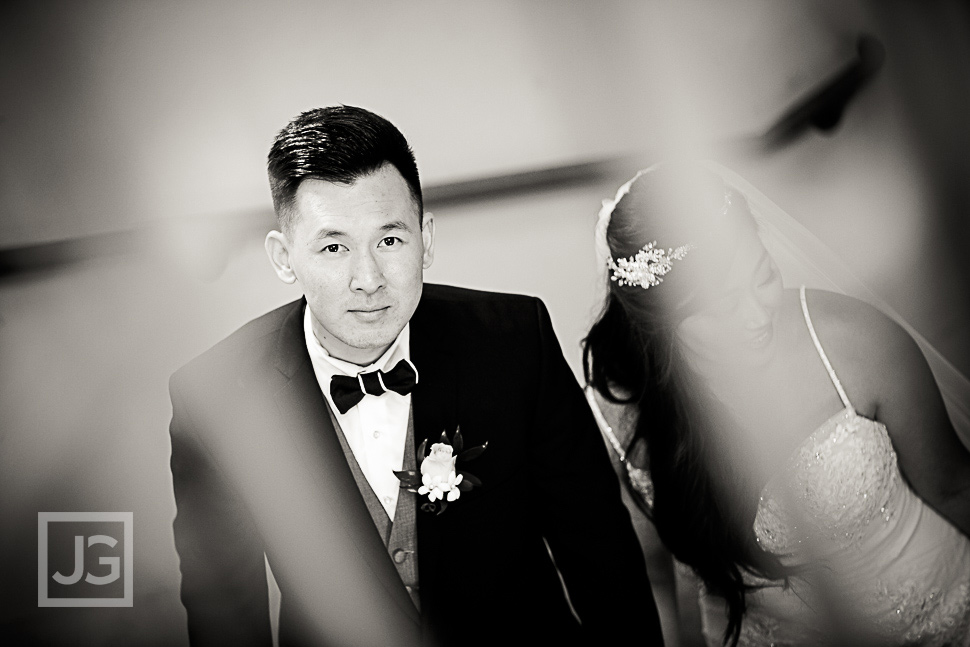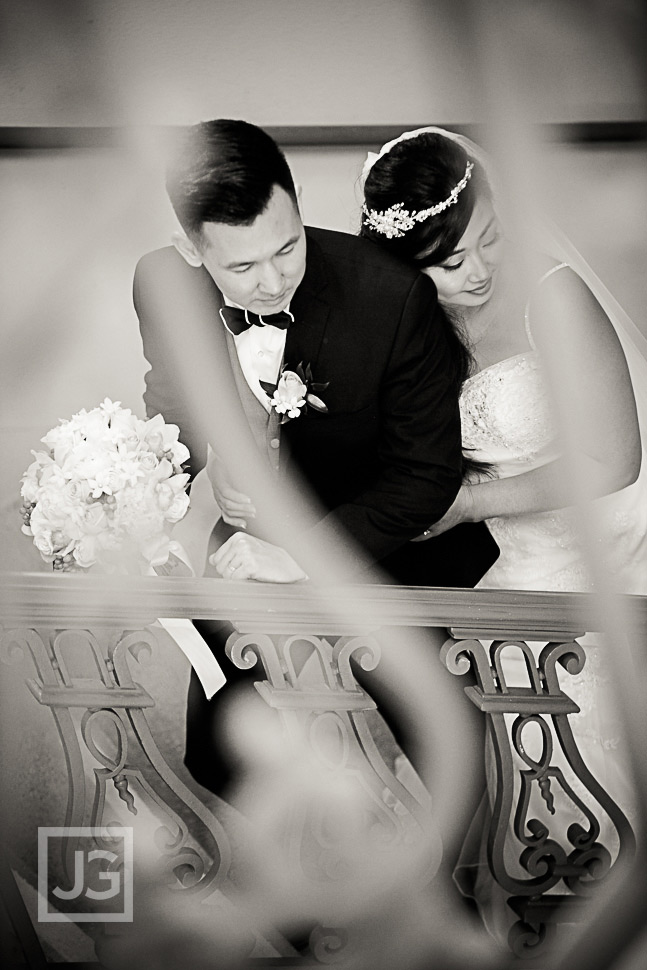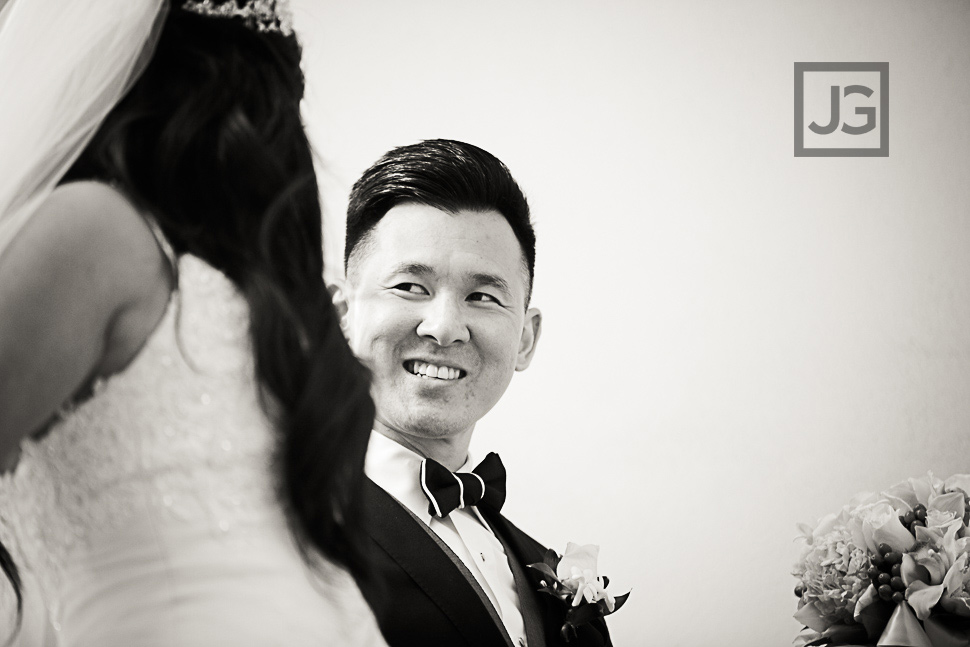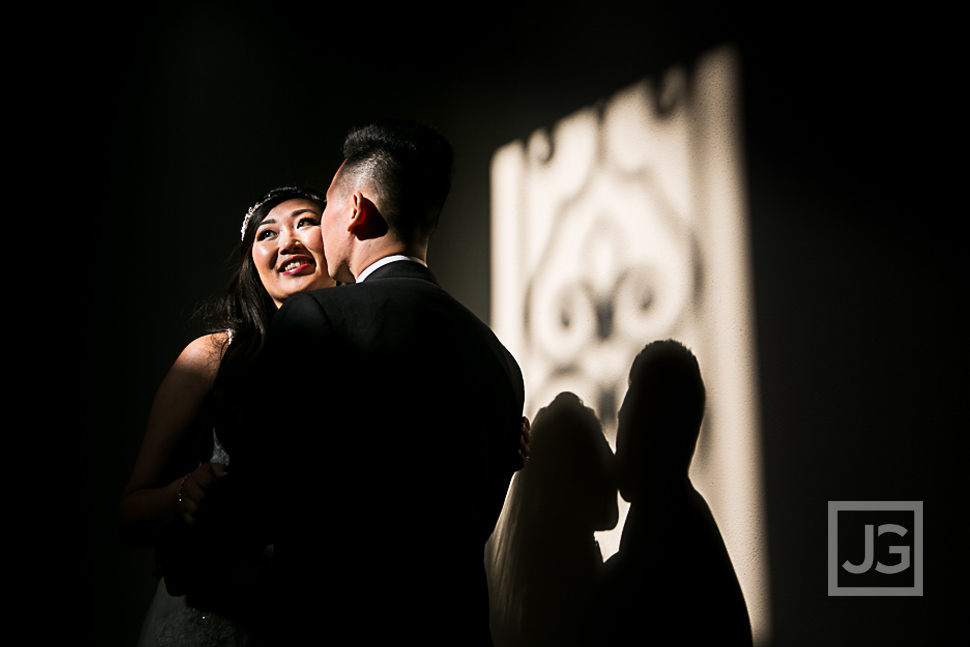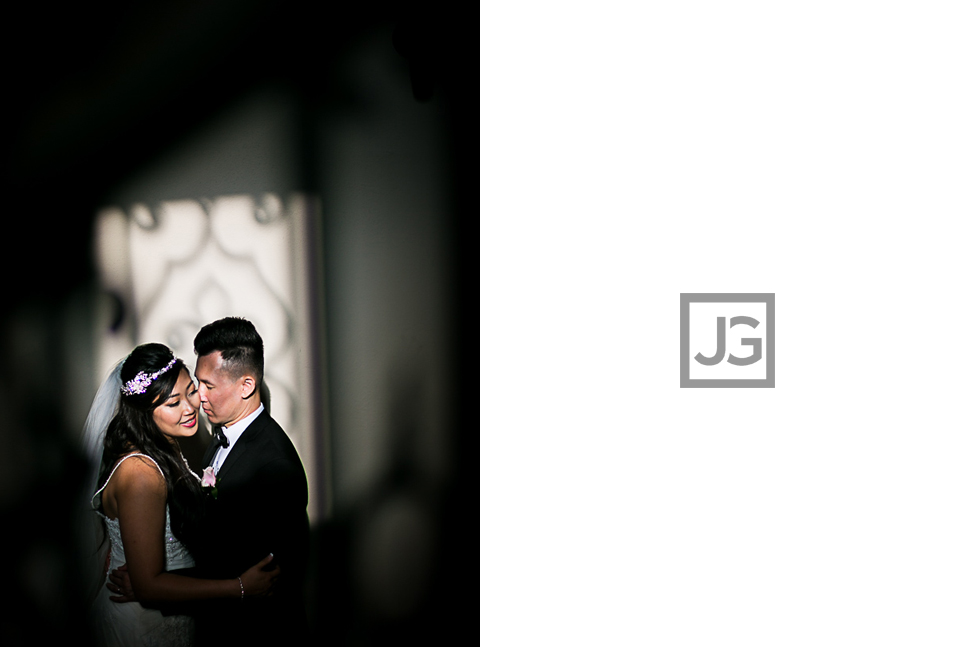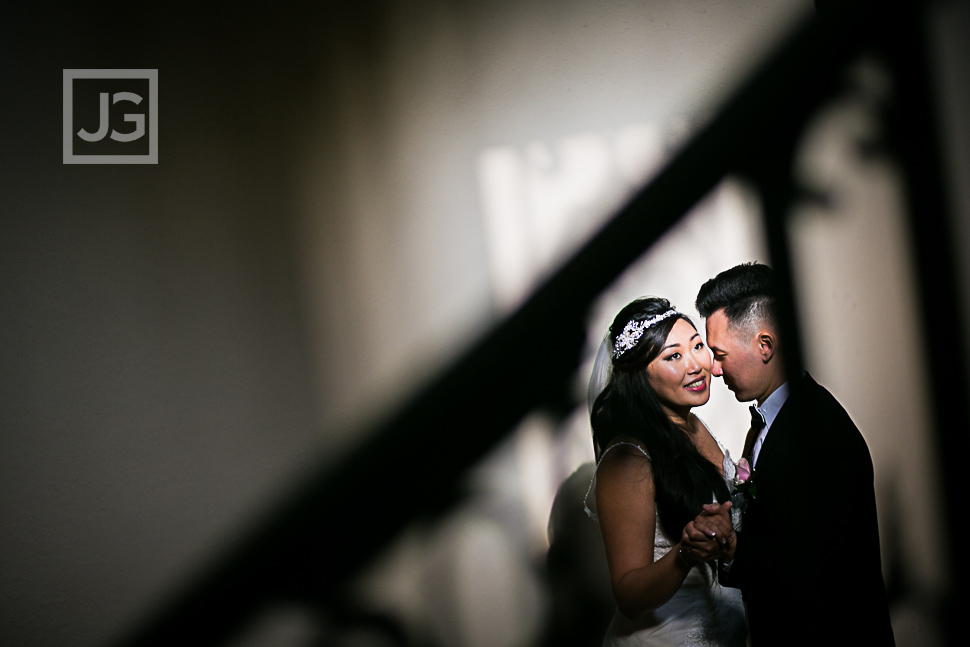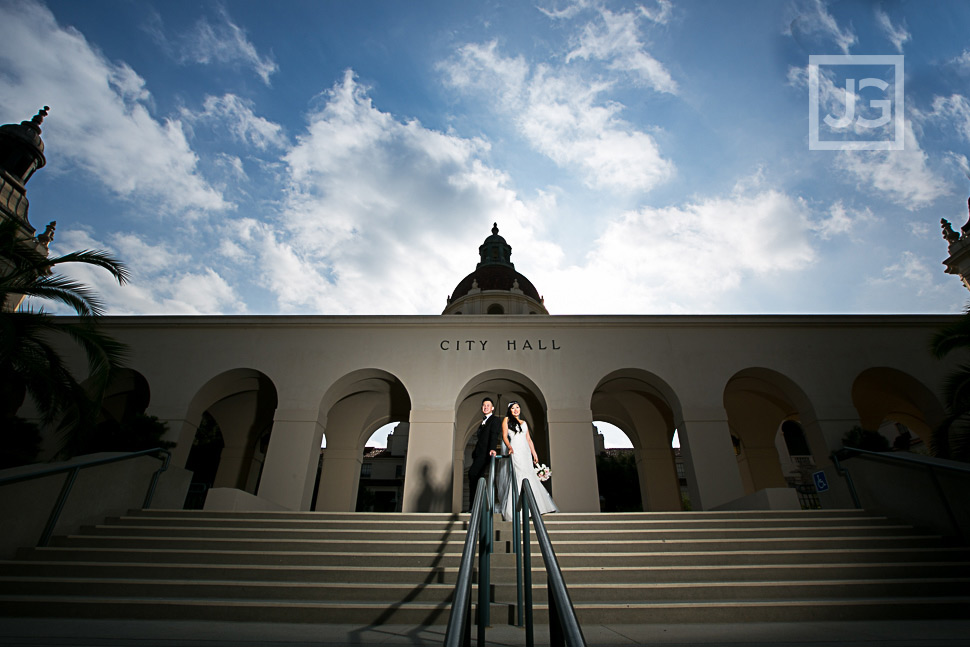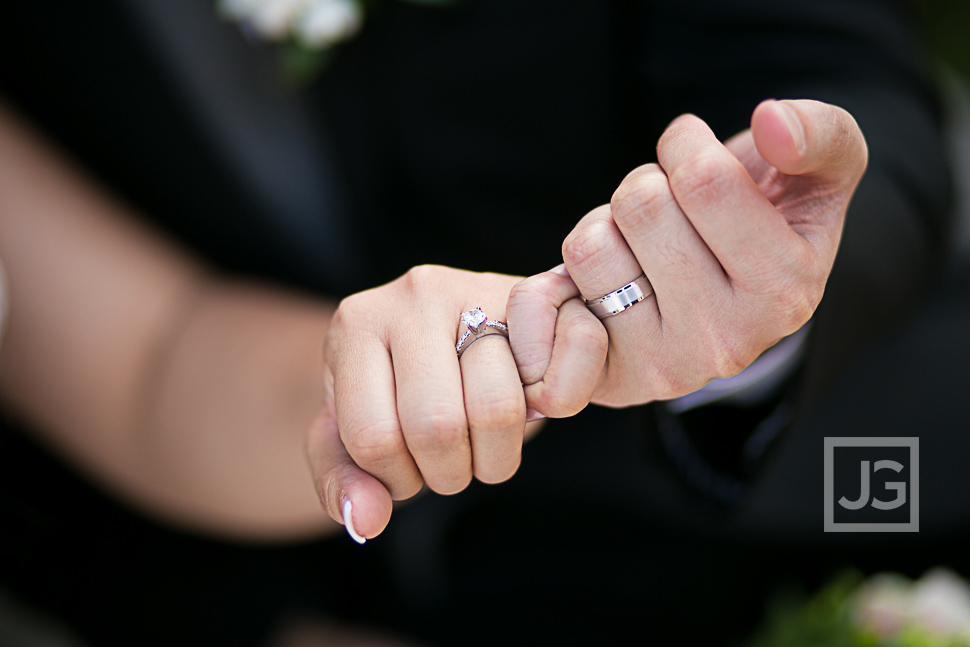 And to the Diamond Bar Center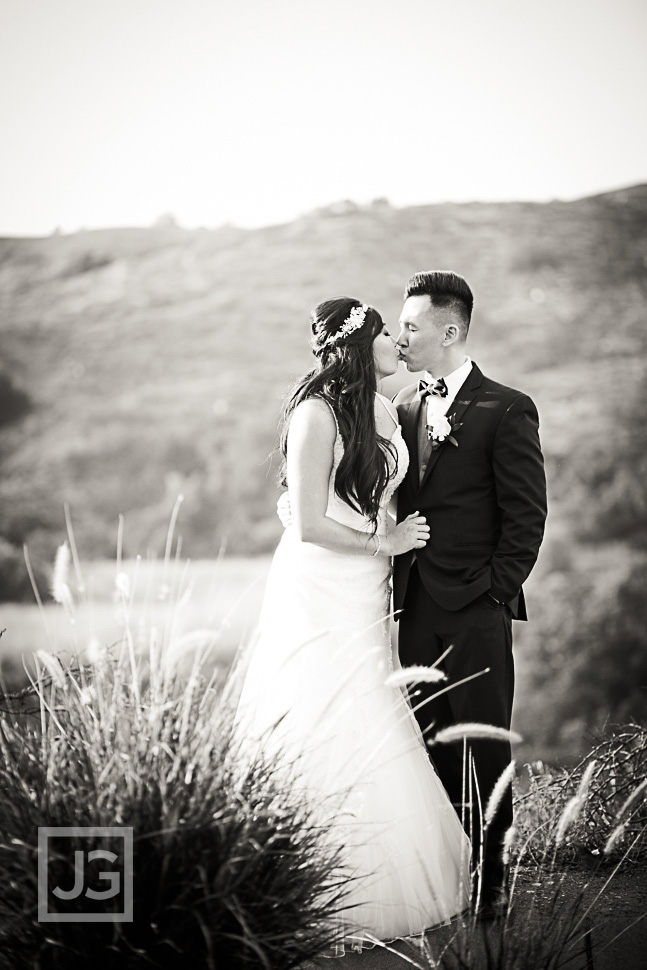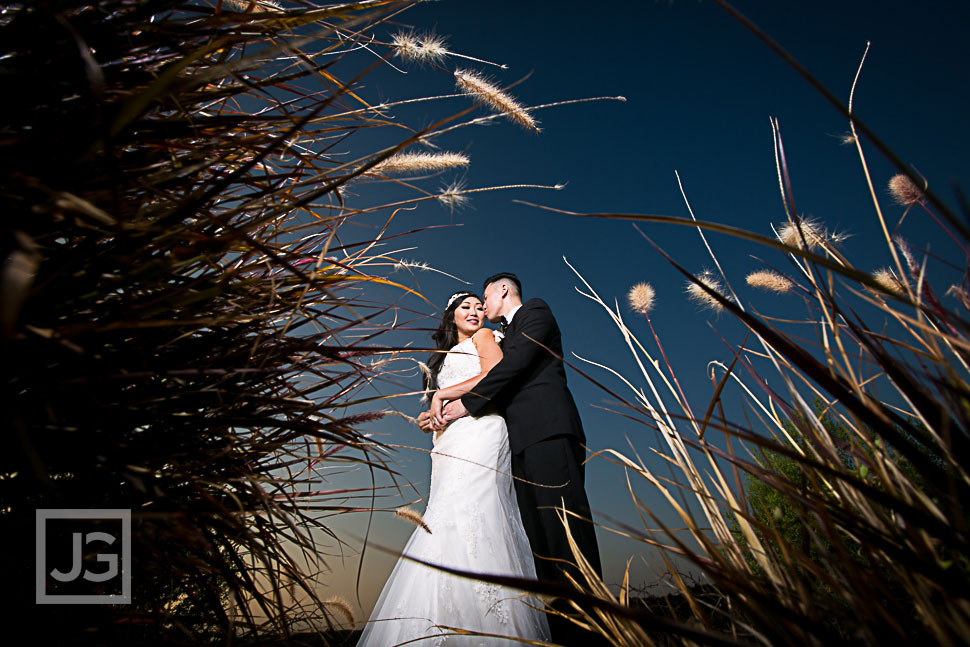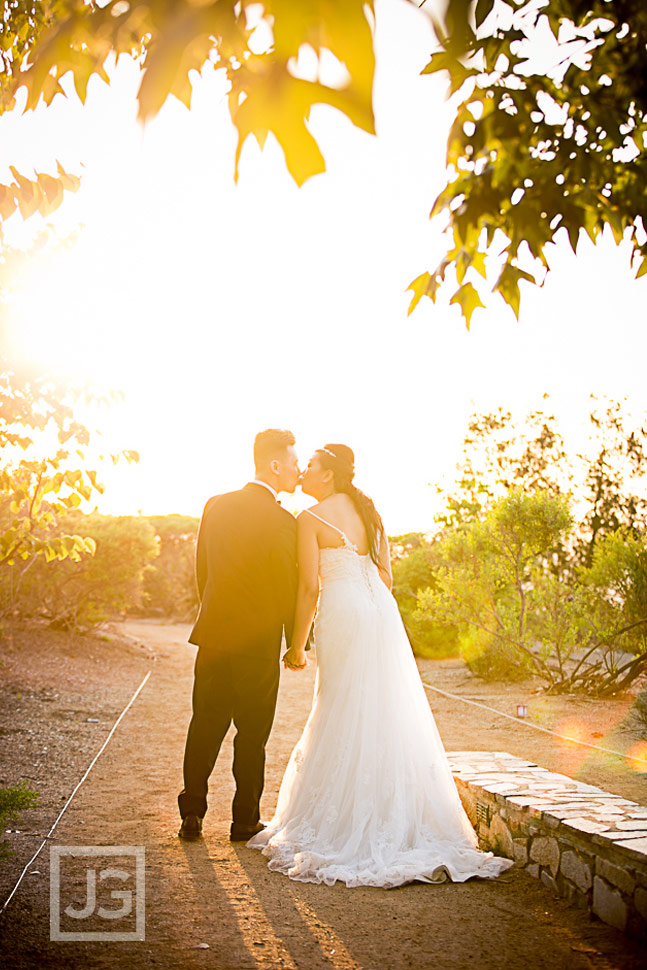 Diamond Bar Center Wedding Reception
Here are the details of the wedding reception dinner at the Diamond Bar Center. I love the desert bar setup, esp. since macarons weren't as common at weddings at the time, yet. And the food was AMAZING!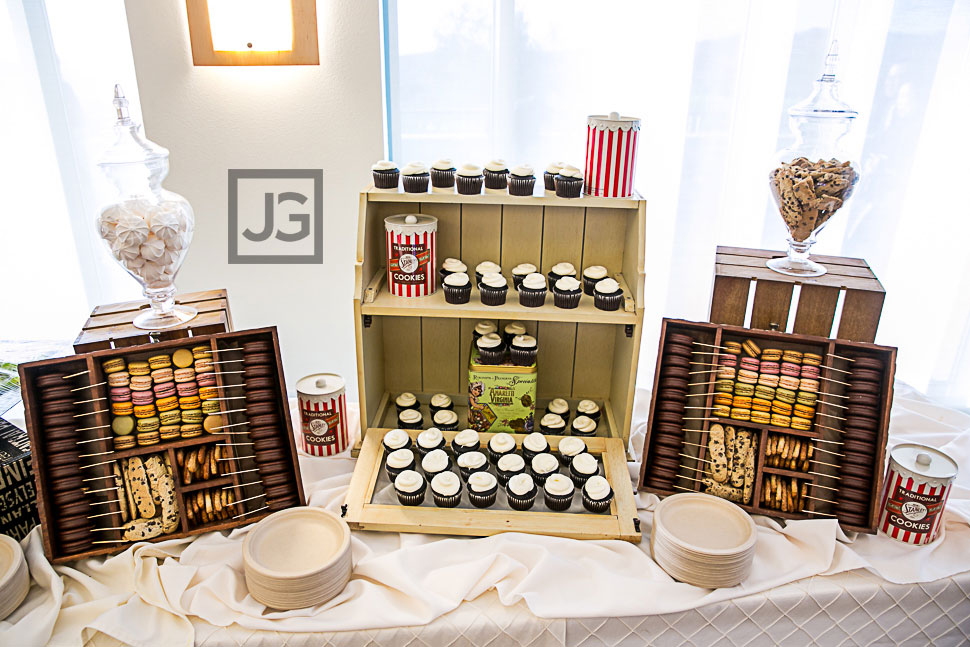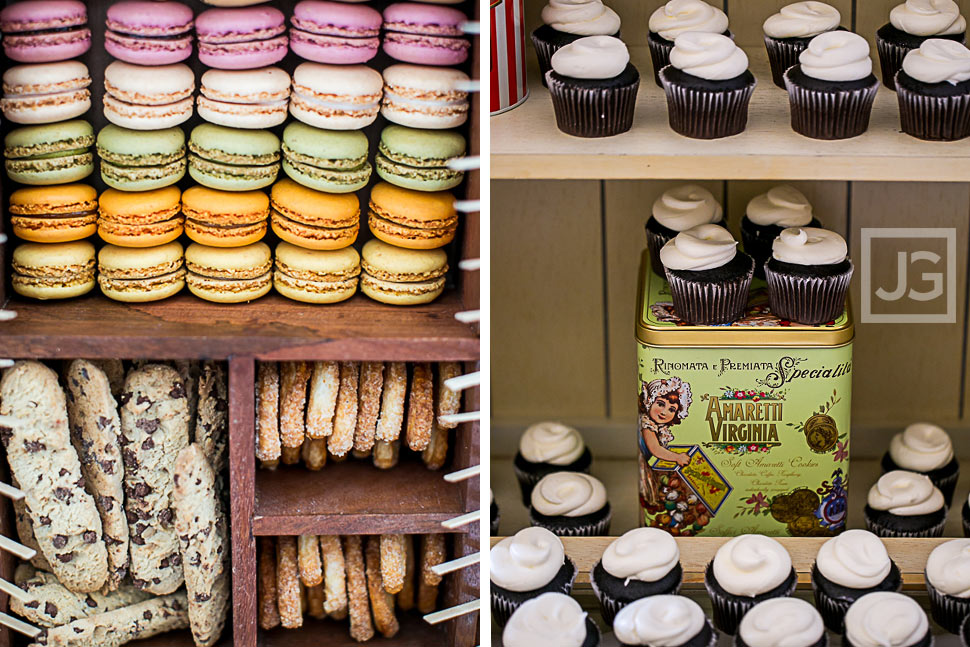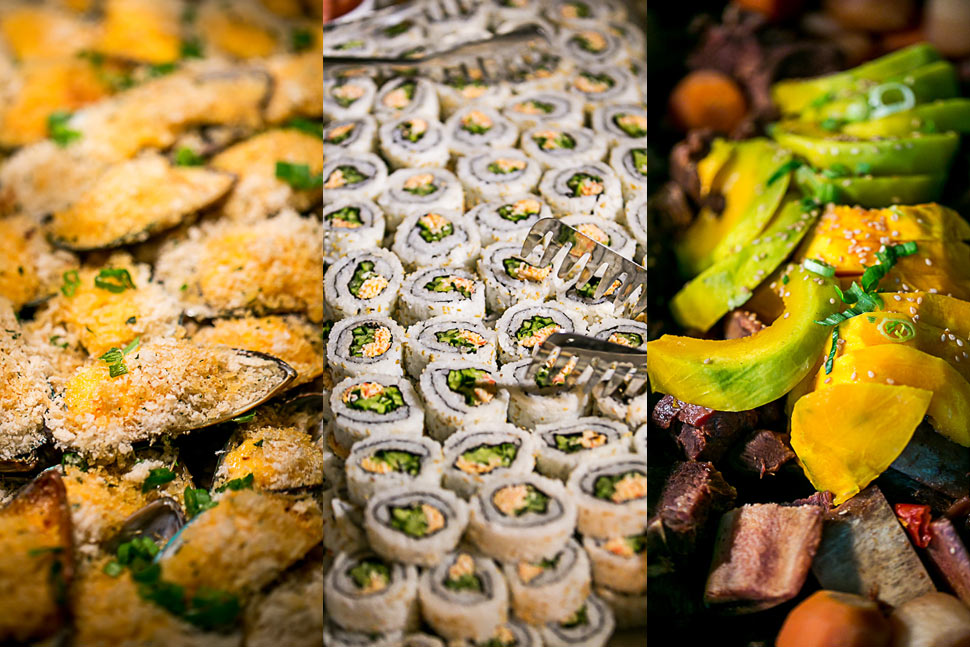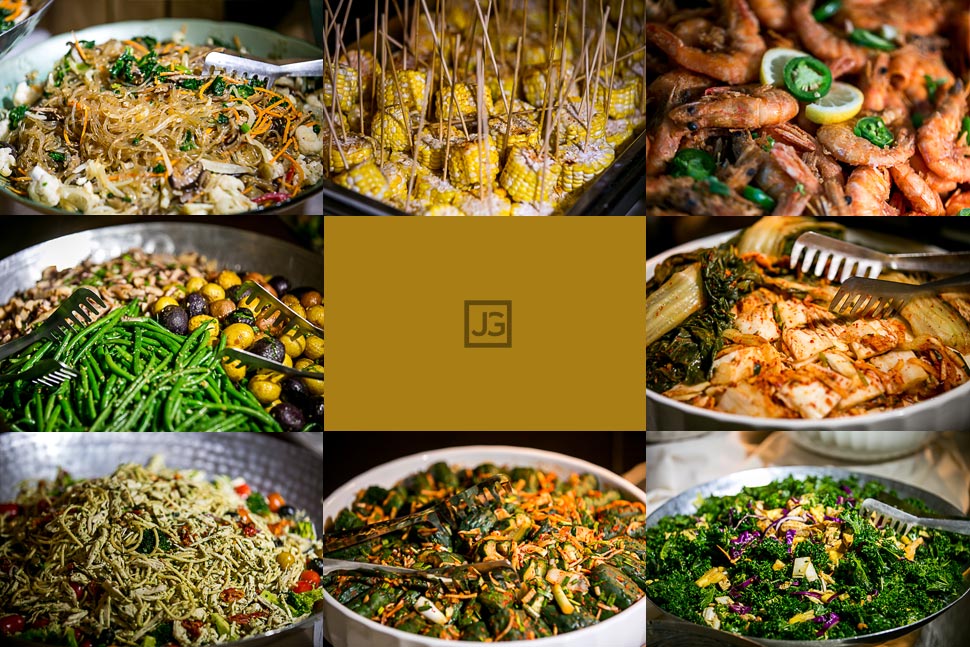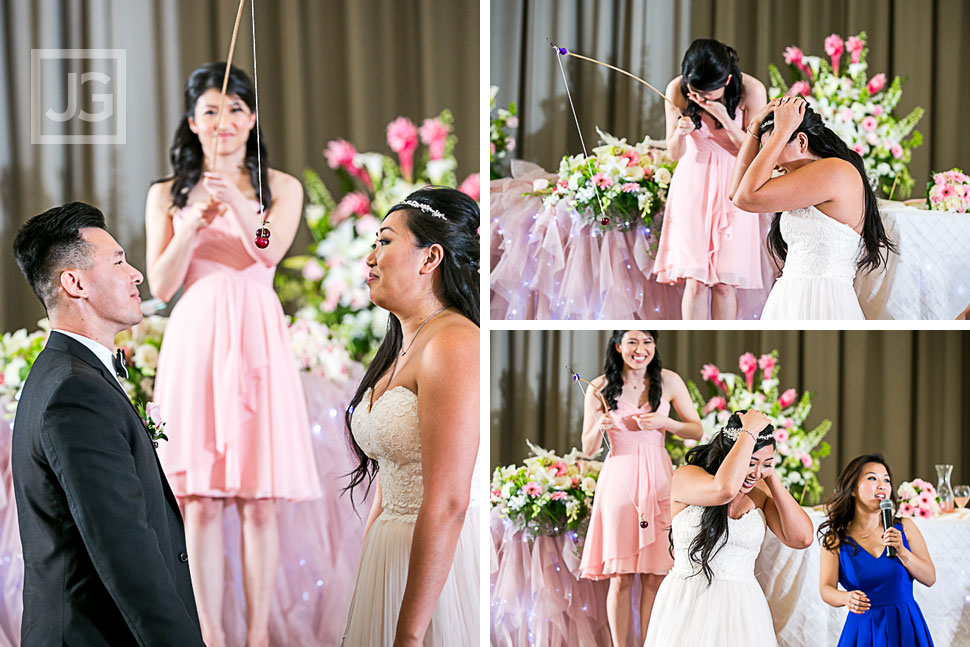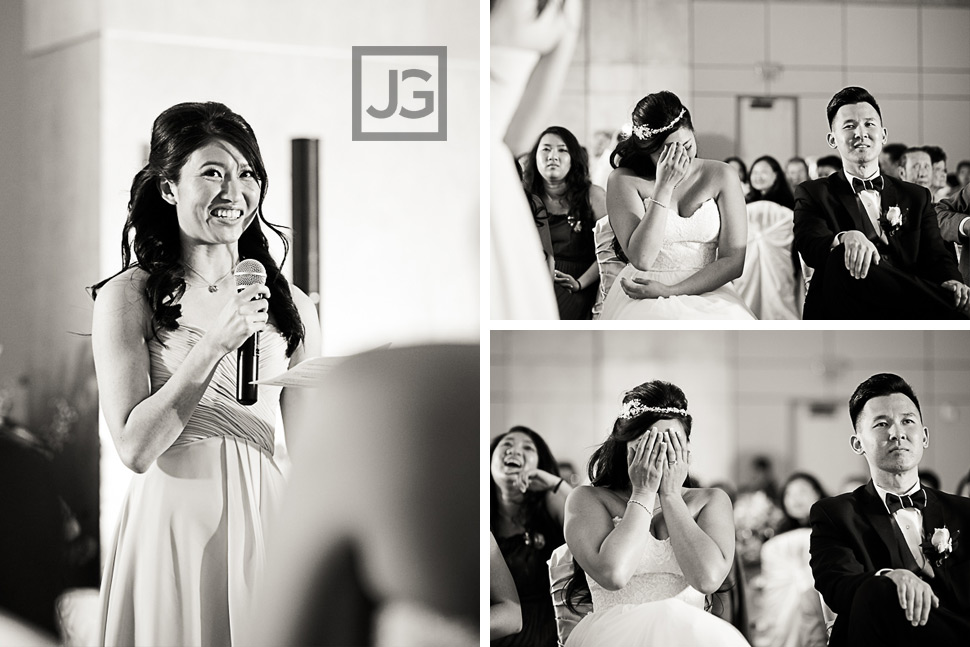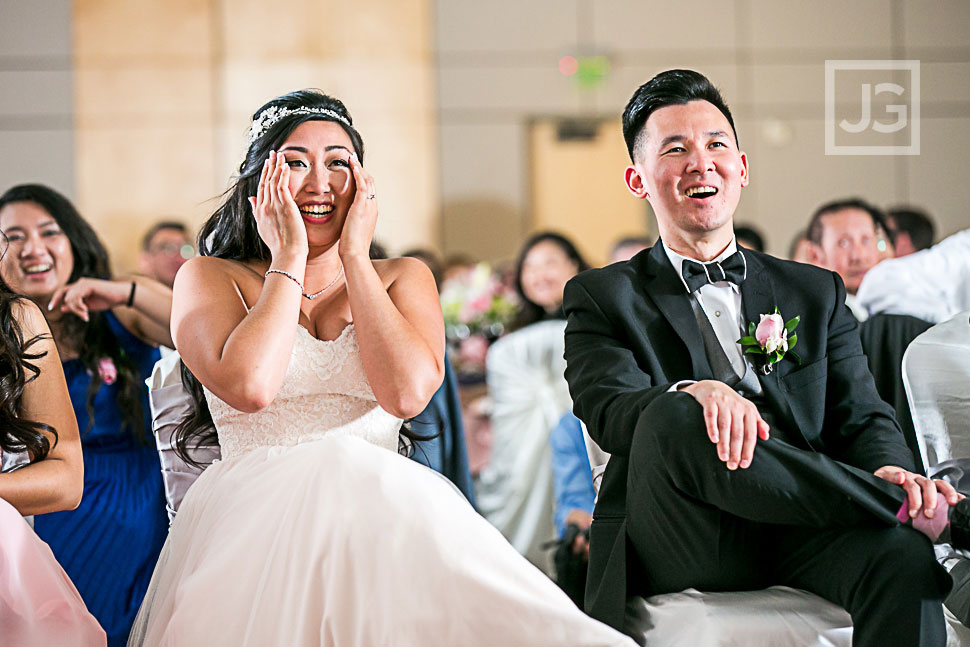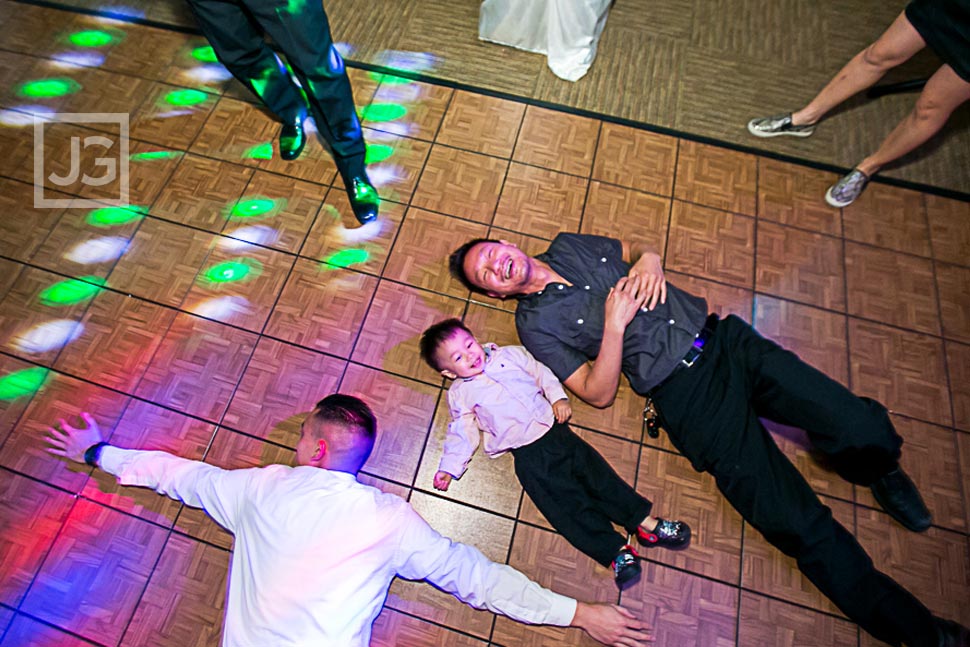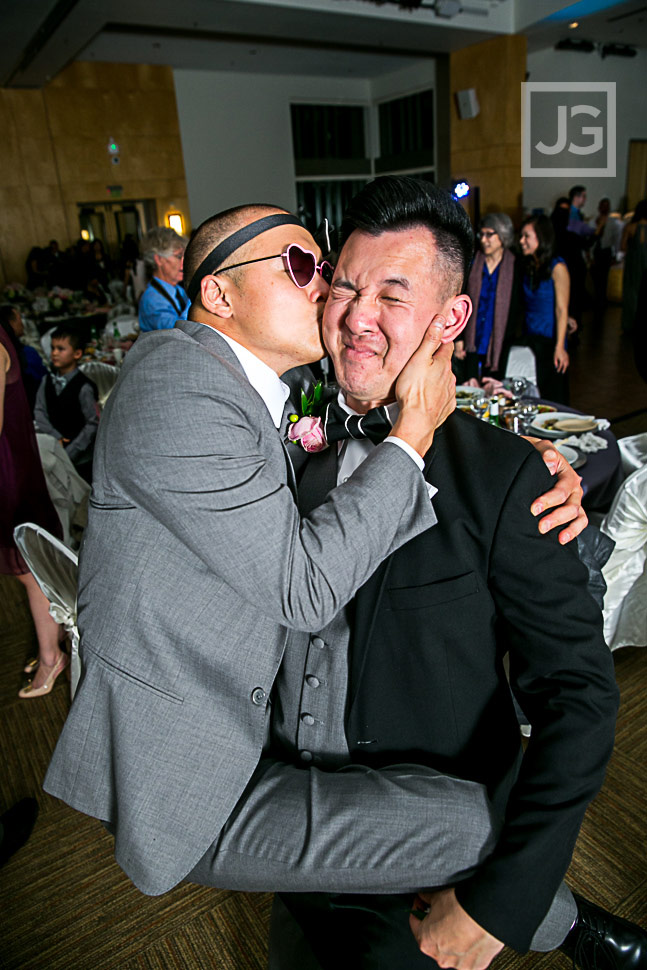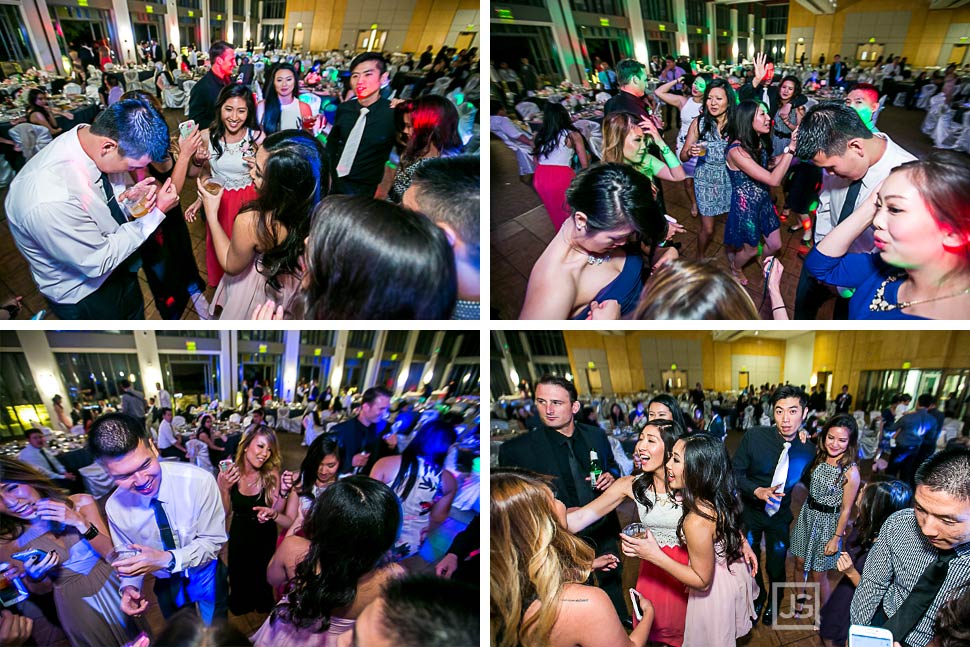 This Chinese wedding started in Monterey Park at the Bride's House (traditional Chinese start to a wedding day). From there it had a Christian ceremony at the Oneonta Church in South Pasadena (Oneonta Congregational Church on Garfield Ave.). We then did wedding photos of our bride and groom at Pasadena City Hall, followed by the wedding dinner reception at Diamond Bar Center in what else but Diamond Bar.
Here is one example of Diamond Bar wedding photography at the Dimond Bar Center (along with South Pasadena wedding photos too). Check out our blog for many more examples of Los Angeles wedding photography. We also have more recent work on our Instagram account, such as this cute moment of our little daughter photobombing an engagement photography session: