What an incredible couple!! It was such a pleasure meeting and working with Peian and Branden throughout their planning process and during their big day. These two are a fun, sweet and down to earth couple!! Peian and Branden met in college through mutual friends. They remained acquaintances until about a year after graduation. As friends, they love watching movies and going to the beach together. Little by little, their feels for each other grew strong and they soon realize that they can't be without each other. On November 1st of 2005 they made it official and became a couple. After about 4 years of dating, Branden popped the question at the Griffith Observatory while they were stargazing. How romantic is that?!?!! So read on to see our day of doing Wedgewood Vellano wedding photography!
I hope you all take some time to enjoy Peian and Branden's wedding video before looking through their wedding photos.  Gavin and I are so excited to be working together more often next year as a husband and wife photo-video team!!  Enjoy…
Pacific Palms Wedding Preparation
Peian and Branden got ready at the Pacific Palms in City of Industry!! I have a couple weddings booked next year for the Pacific Palms, and I can't wait to photograph at this gorgeous location again.
Check out her beautiful rock!!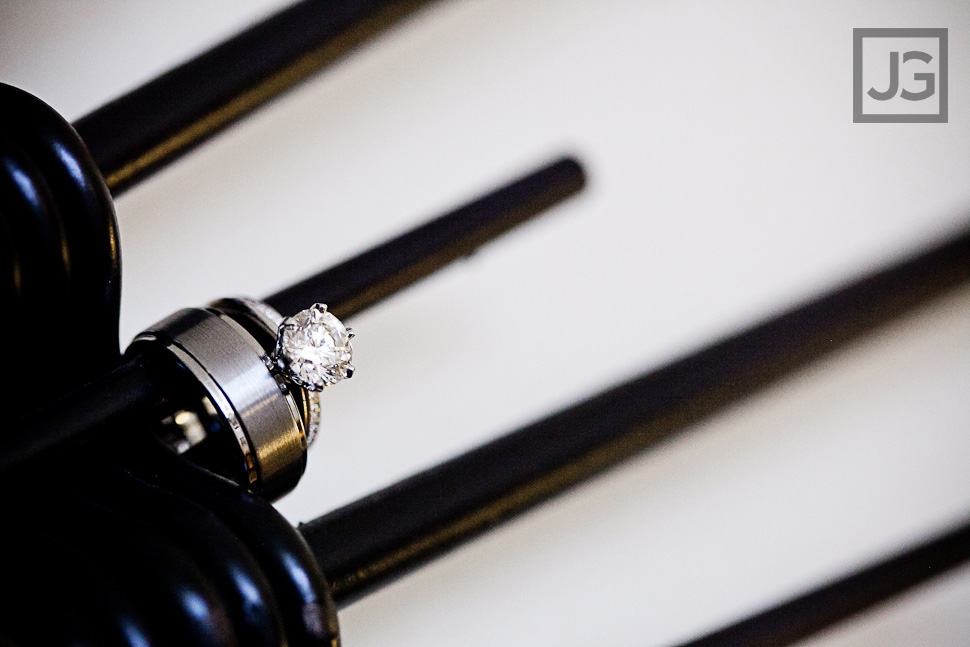 I absolutely LOVE her Vera Wang wedding dress!! I love all the layers it's got!!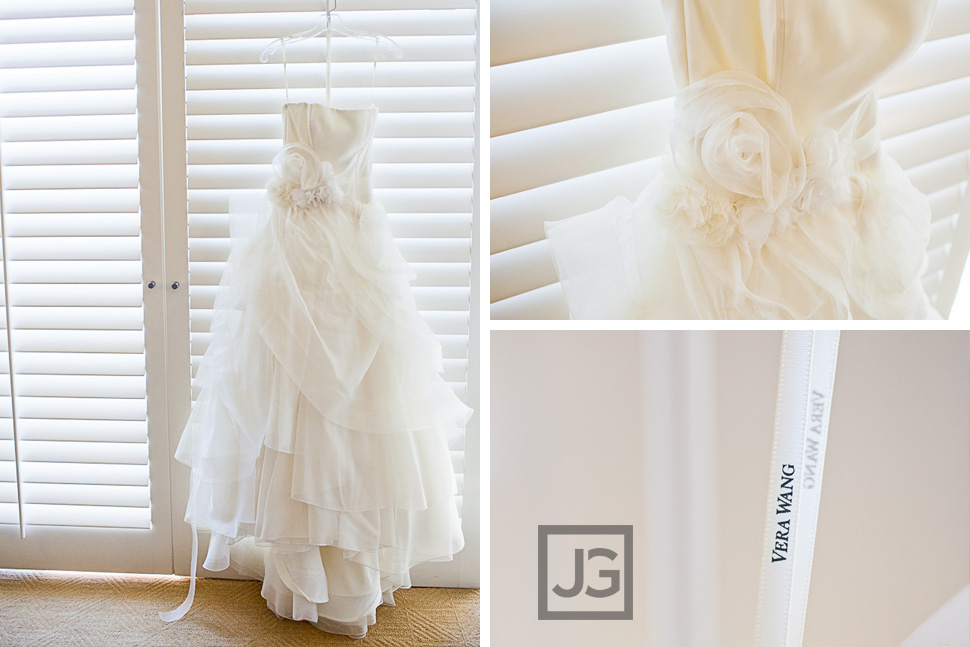 Thank you Angelina (from the All Made Up Team) for doing an awesome job on Peian's hair and make-up.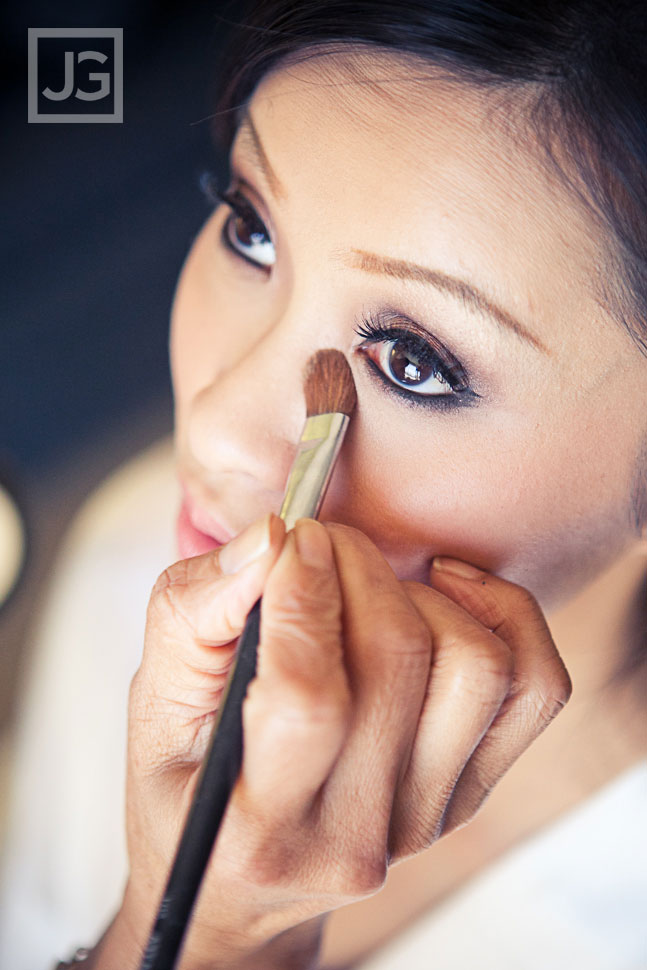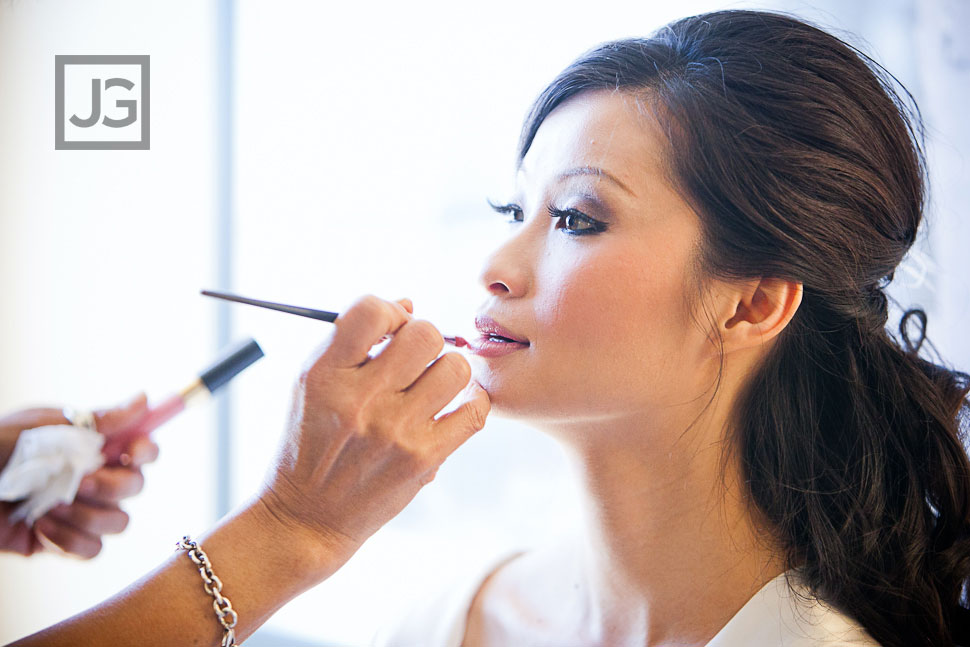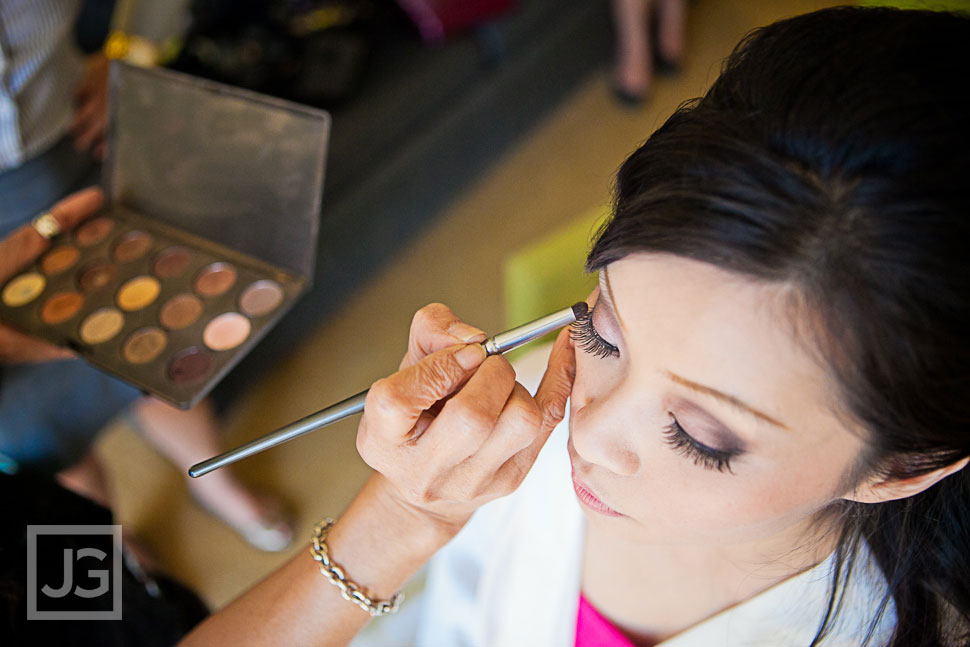 I've been wanting to do this picture for so long but didn't get a chance till now.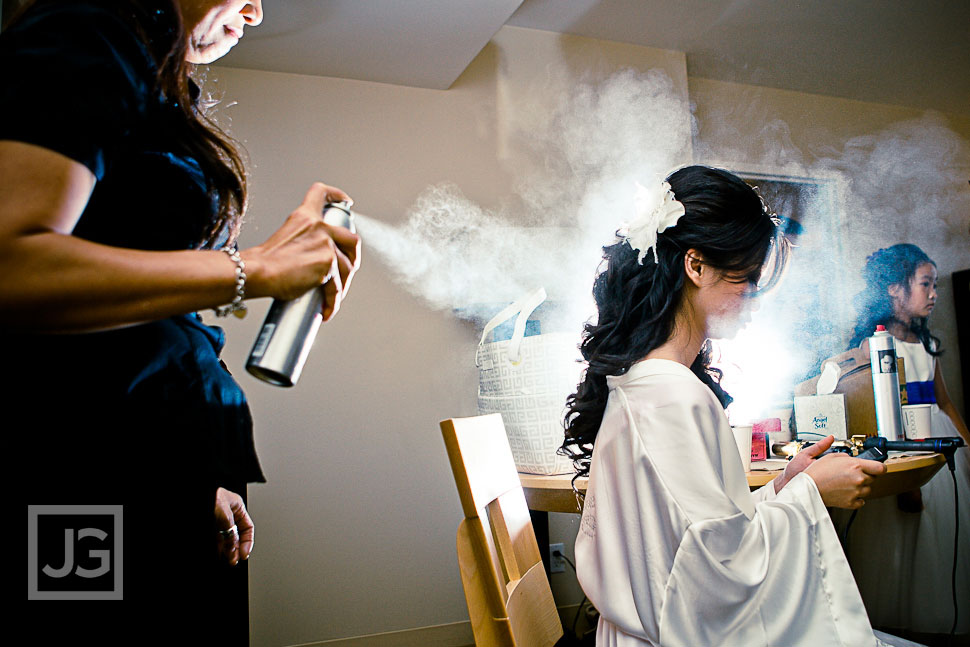 And here's our strapping groom Branden!!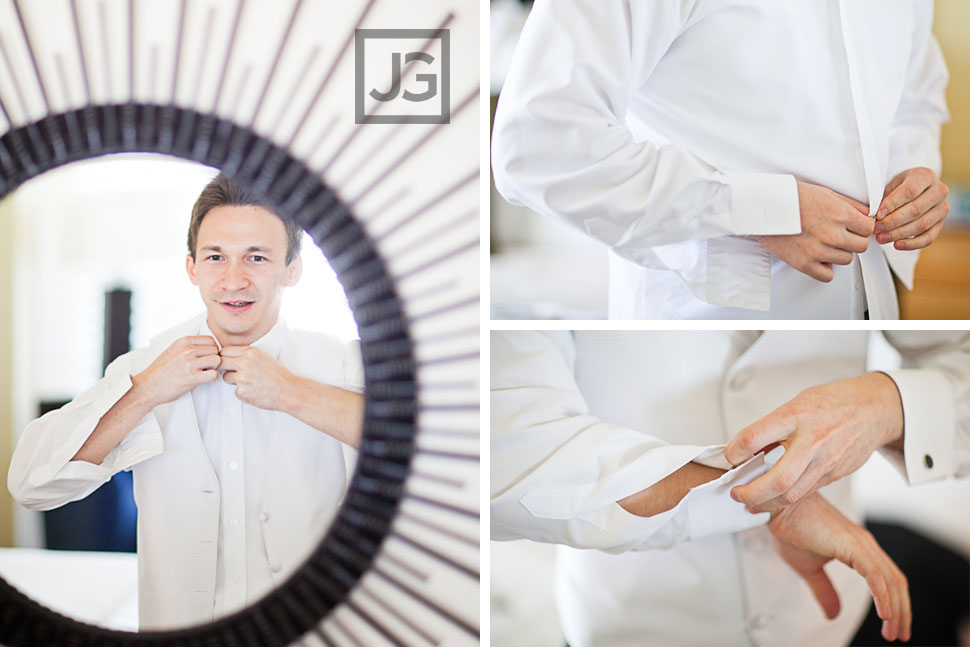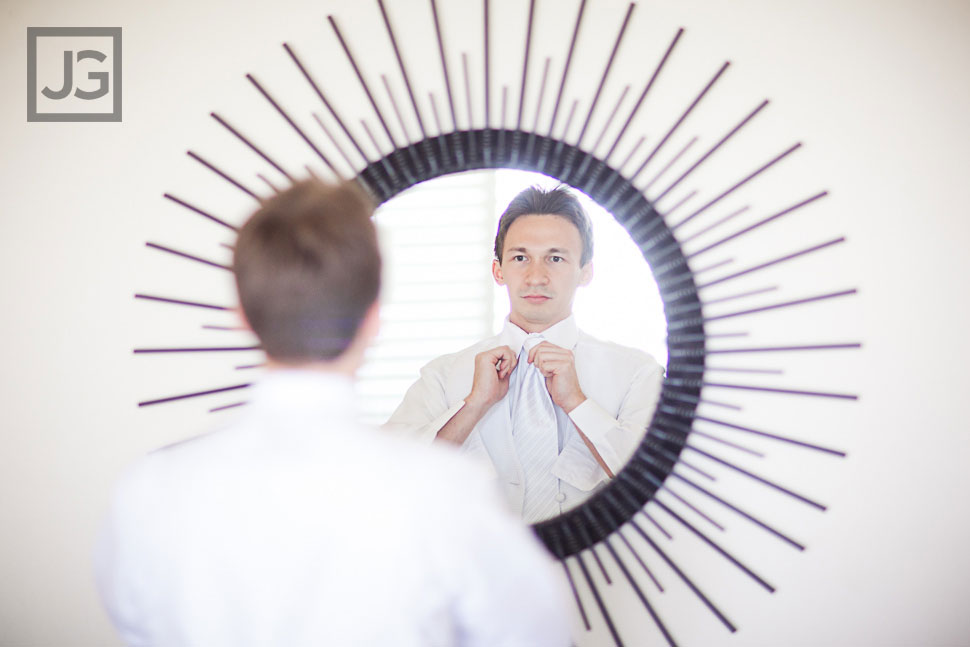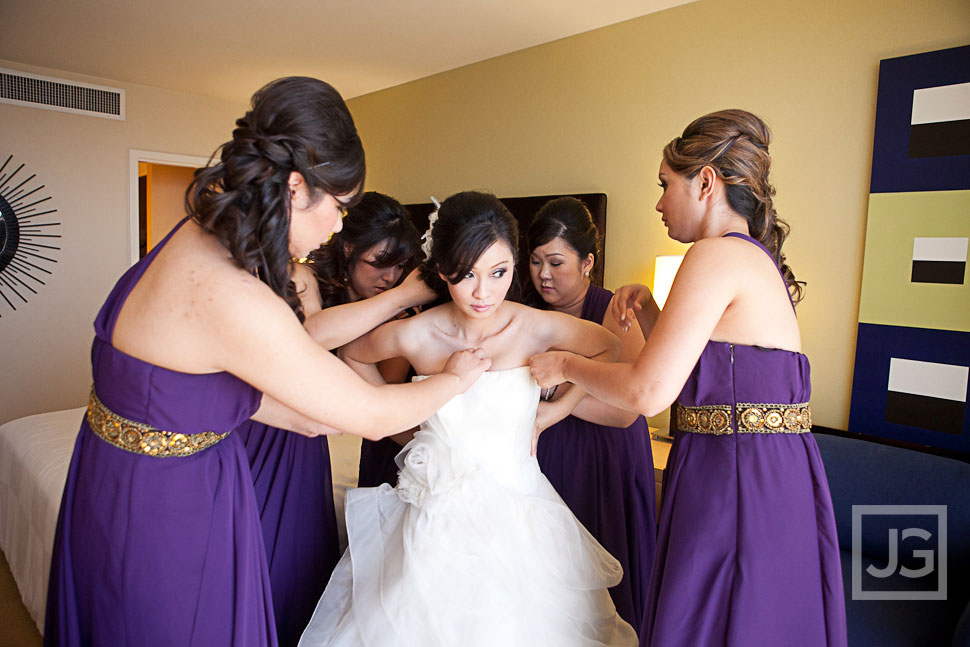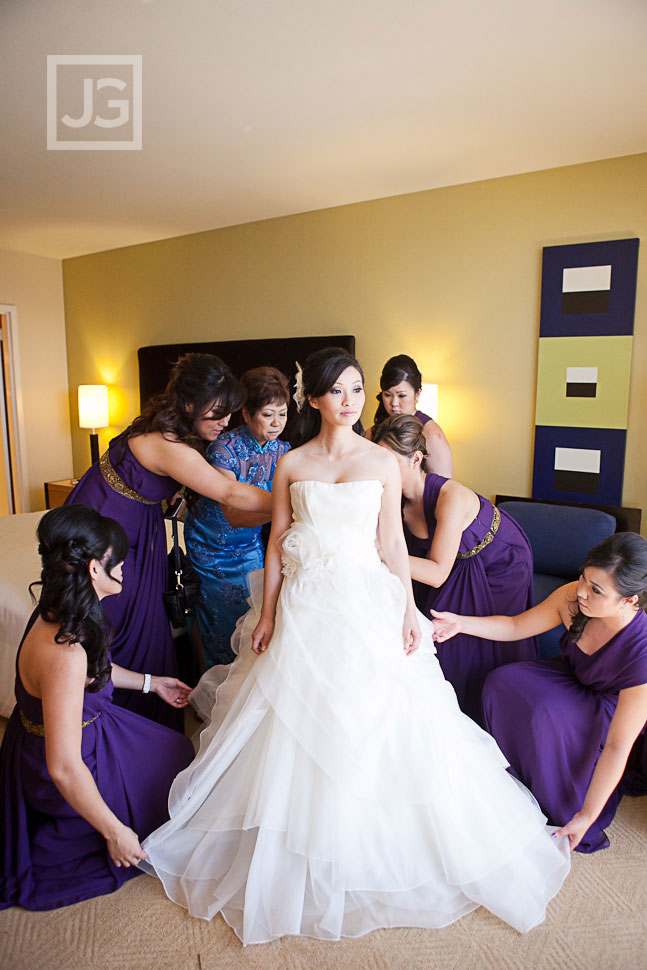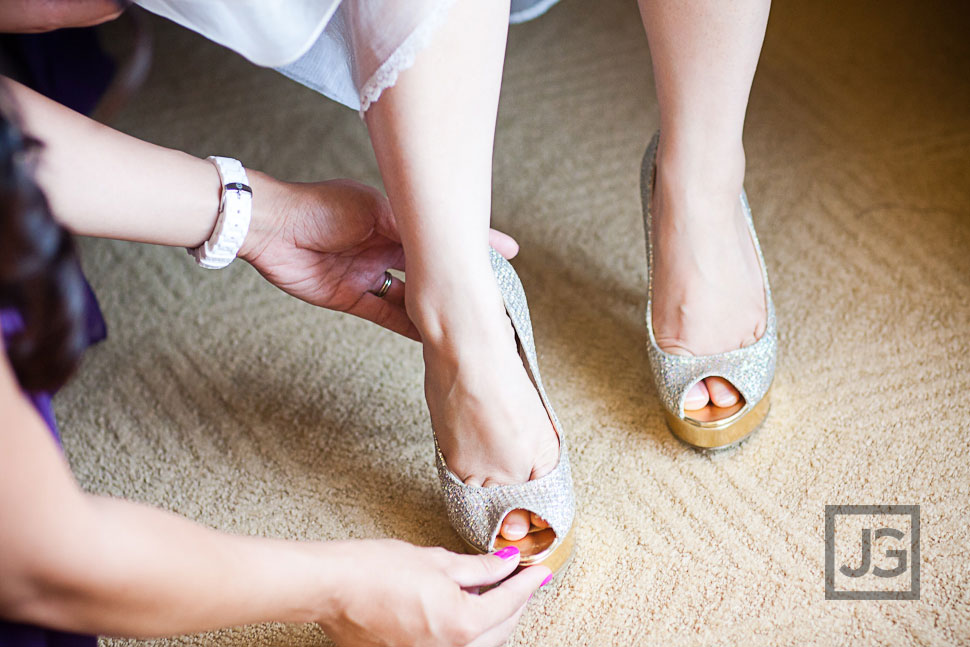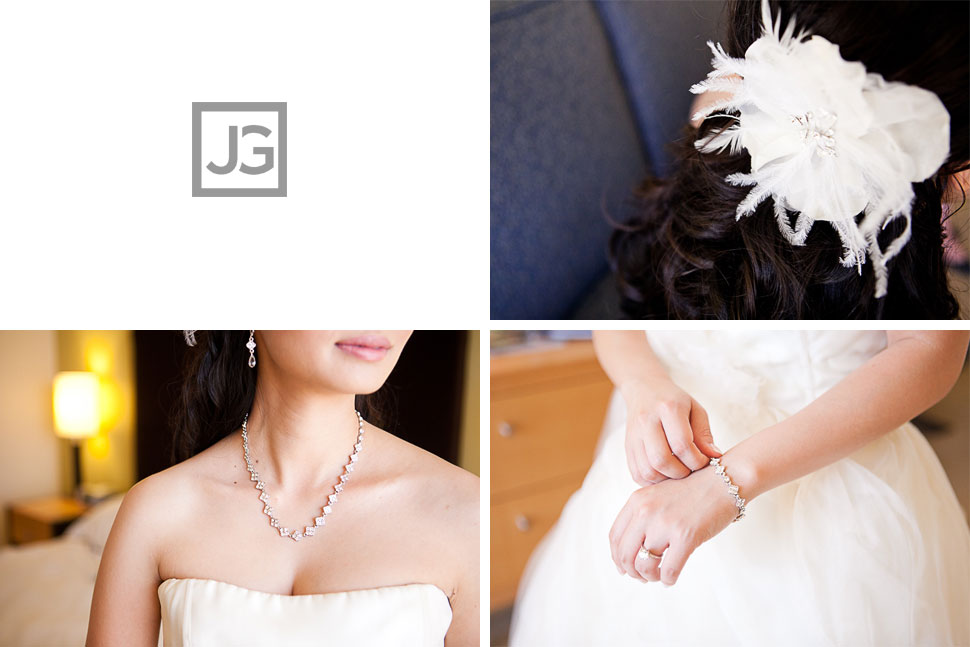 The First Look
I love it when my couples choose to do a "first look." I think it's such a brillant idea because it gives us so much time for pictures. A first look is an intimate moment where the bride and groom sees each other for the first time. It's often very emotional both the bride and groom… (and myself). I always find myself tearing up as well.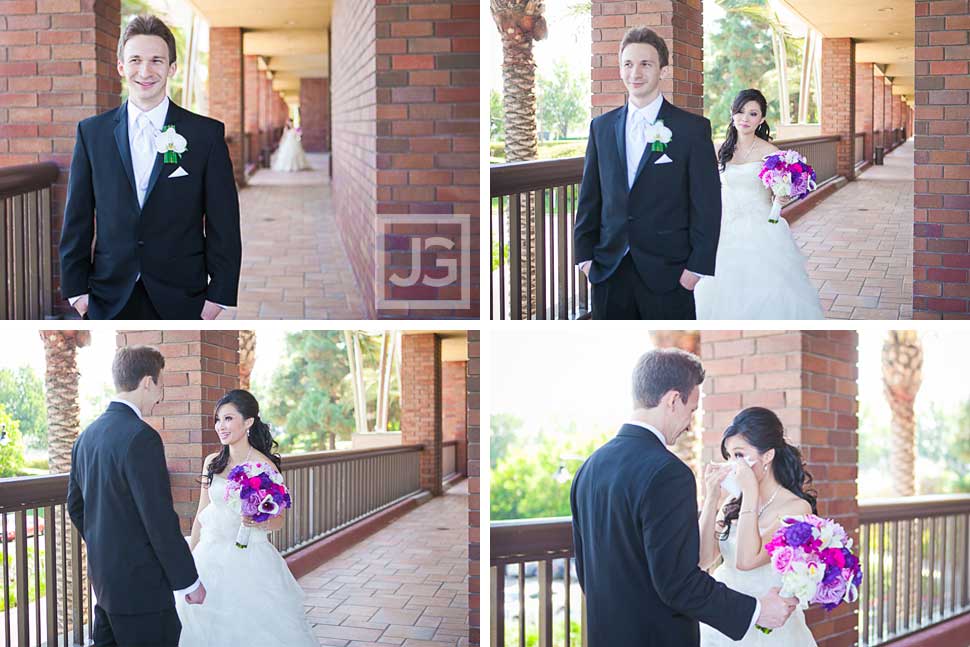 This picture is so cute!! Tears of joy and laughters of happiness…all combined into one!!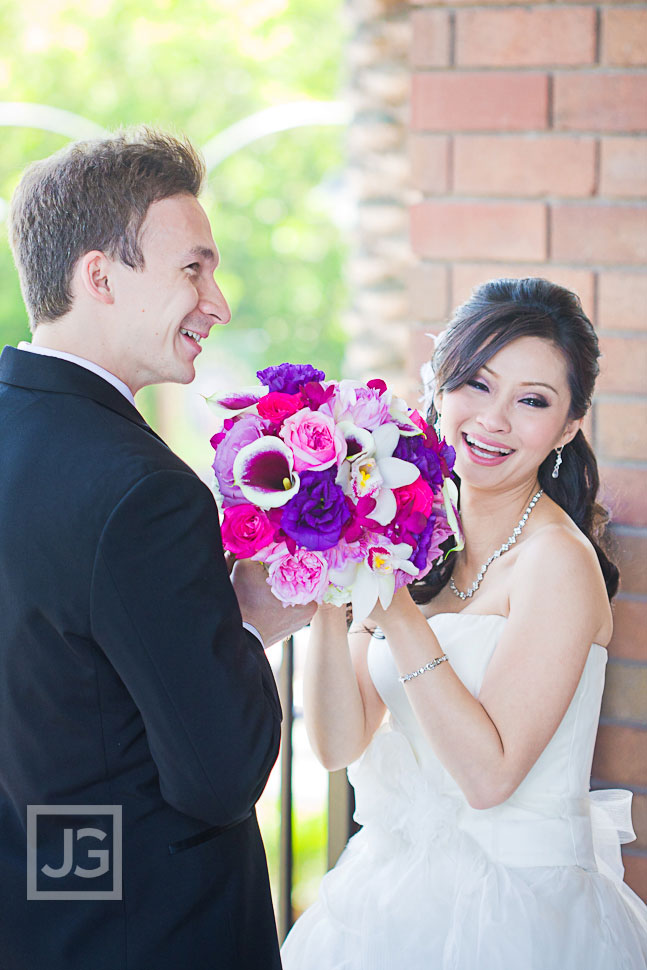 Pacific Palms Wedding Photos
After their first look, we started the bride and groom portrait session at the Pacific Palms.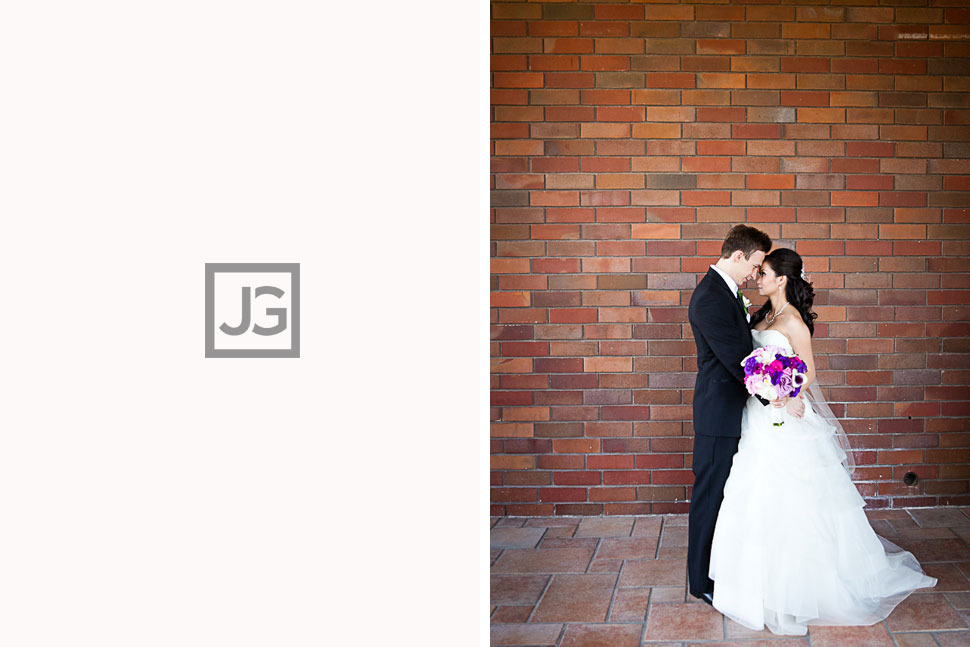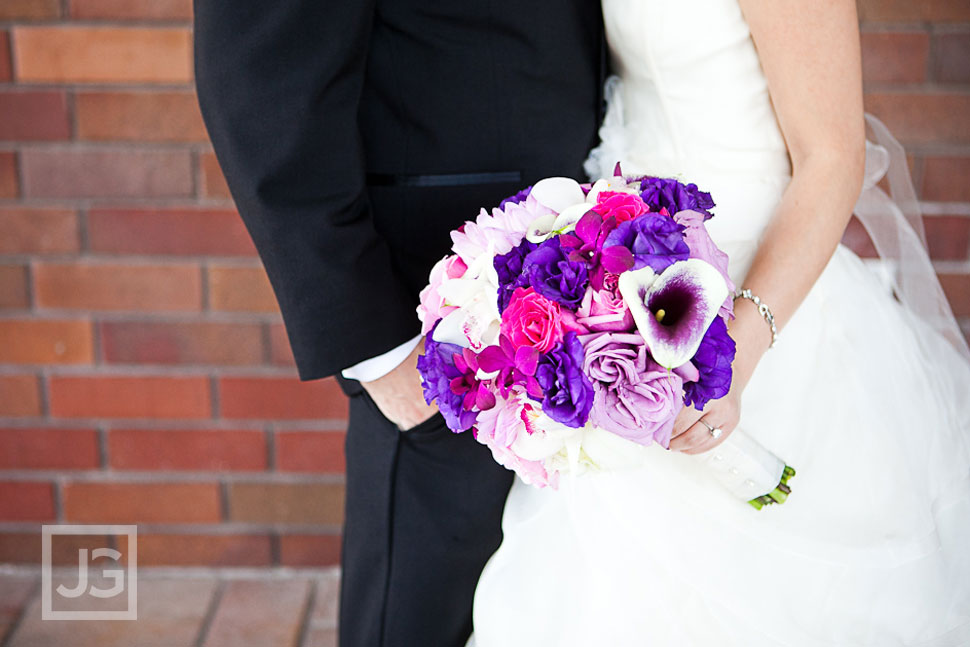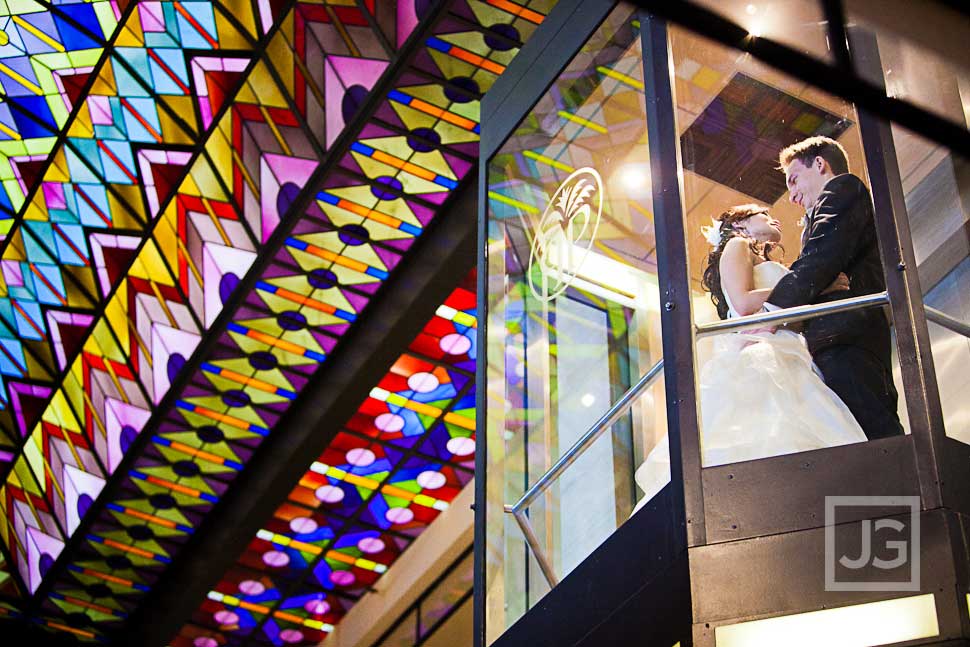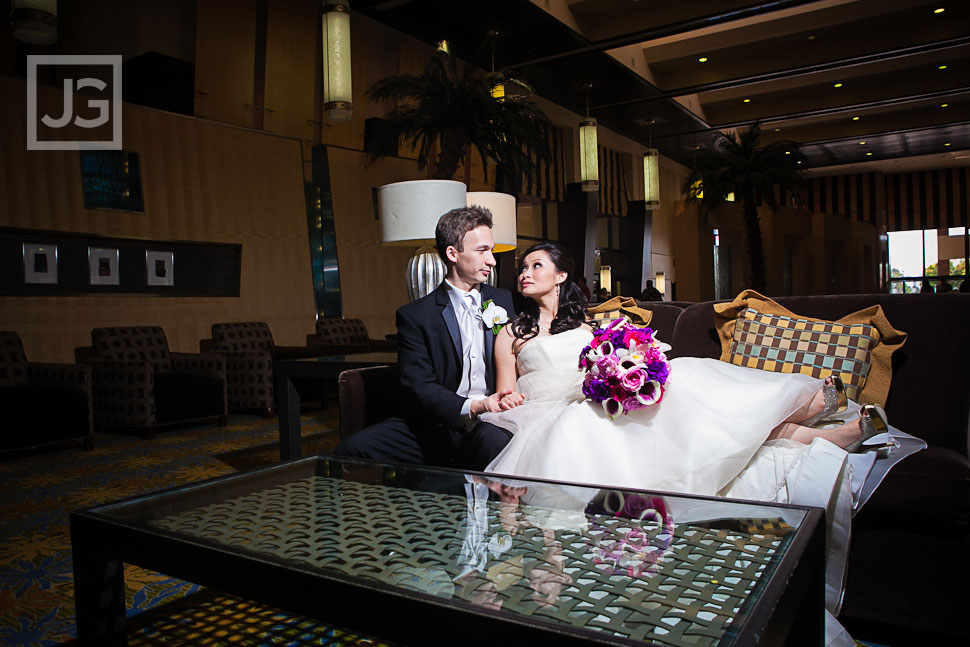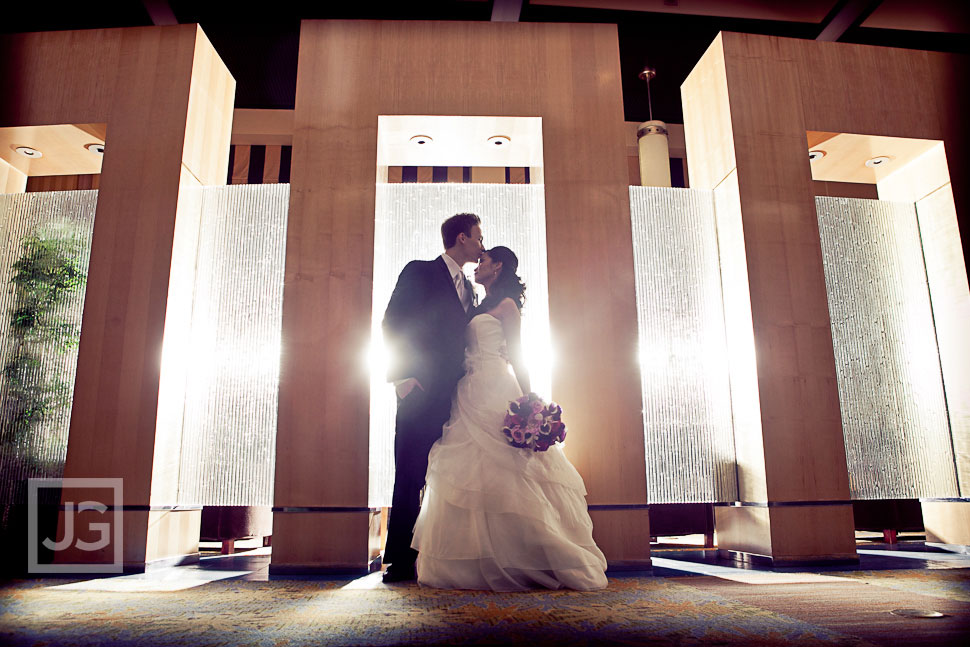 Wedding Party Photos
The girls…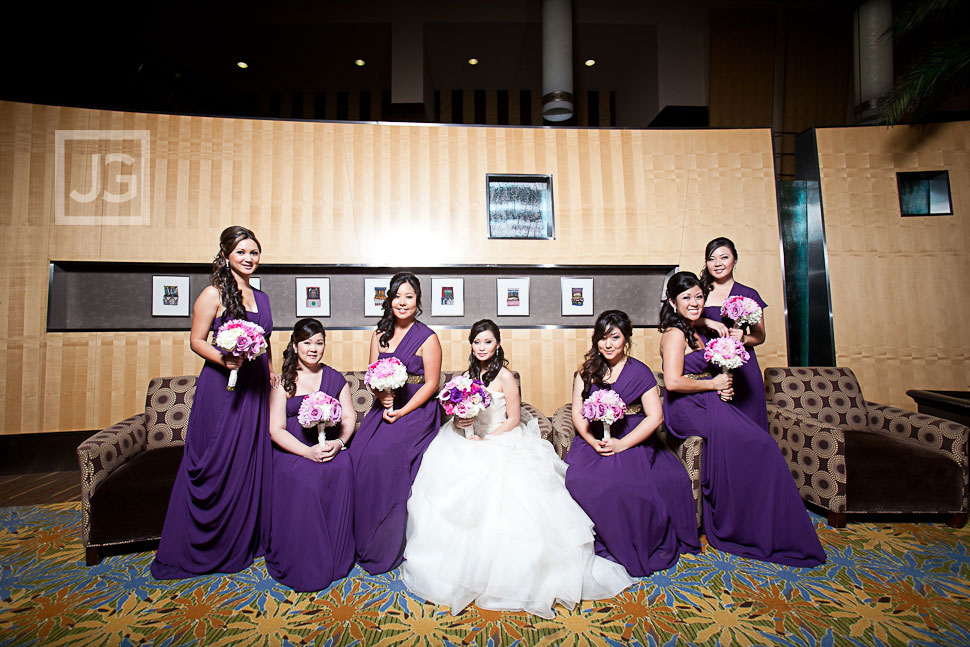 The boys…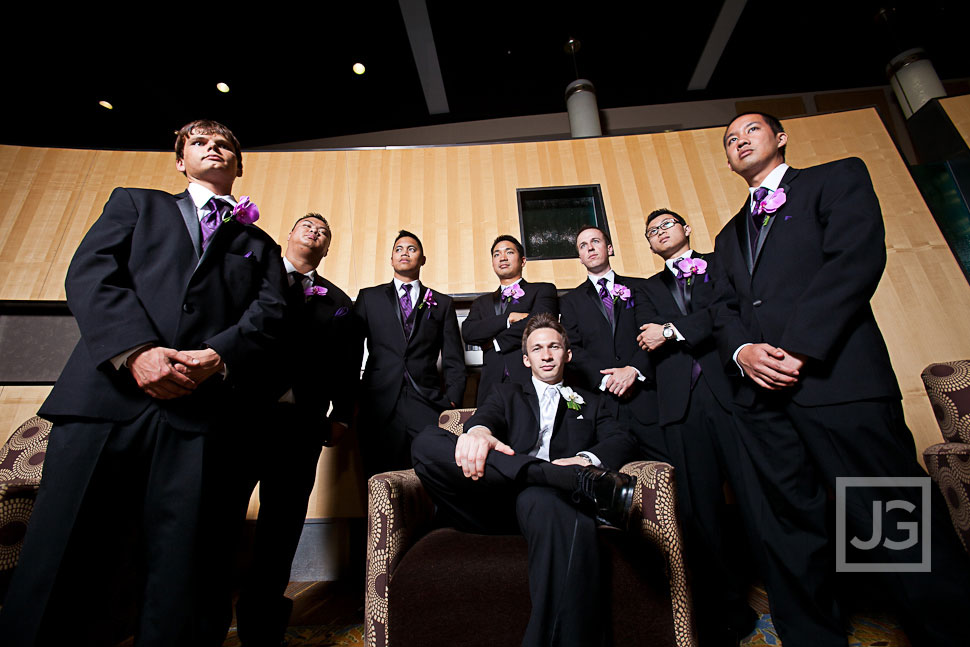 The gang…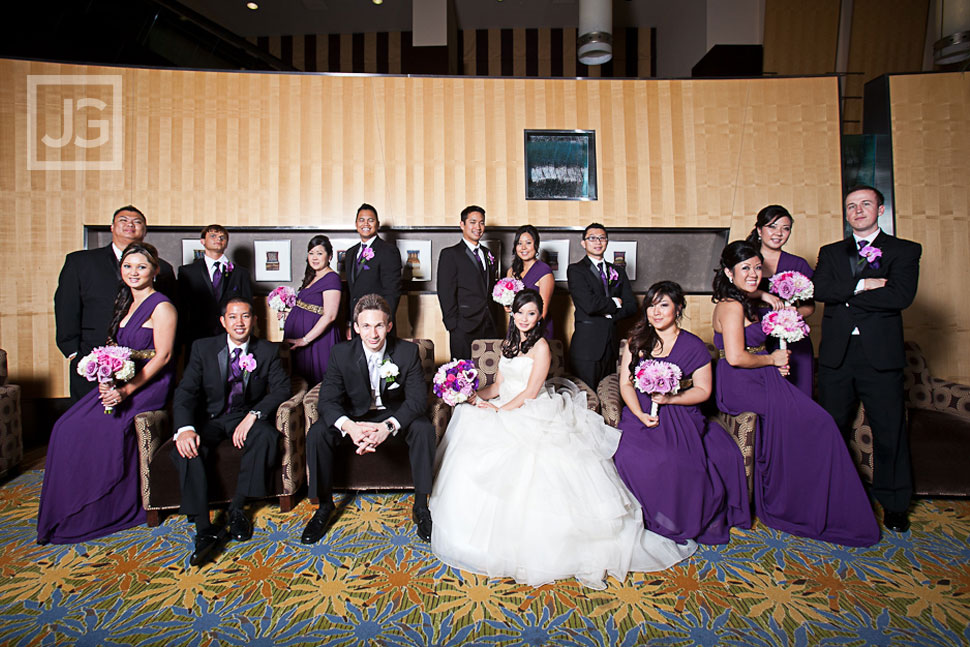 Wedgewood Vellano Wedding Photography
After doing the Pacific Palms Wedding Photography Session, we headed out to Vellano Country Club (wedding photography). Vellano Country Club is a fairly new hidden gem tucked away in the beautiful city of Chino Hills (country clubs aren't too common out there). It was recently taken over by Wedgewood Weddings, which converted the clubhouse into an exclusive event center.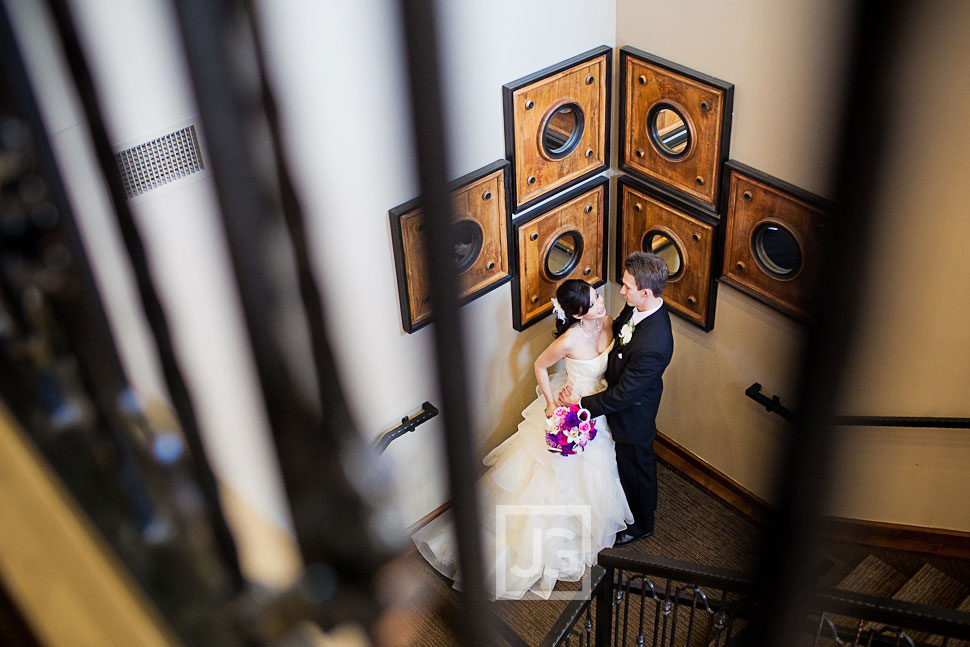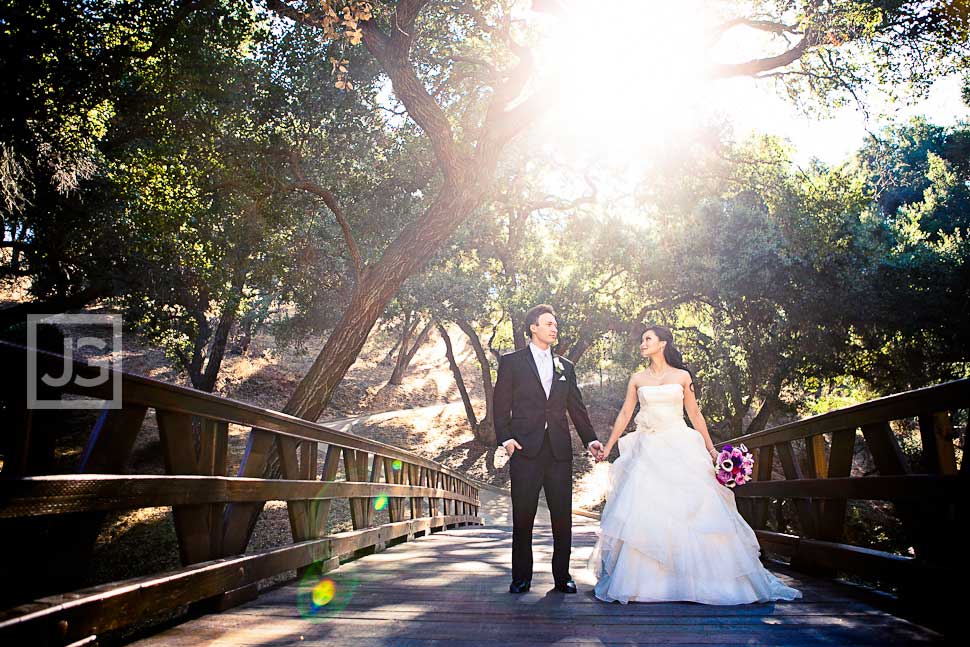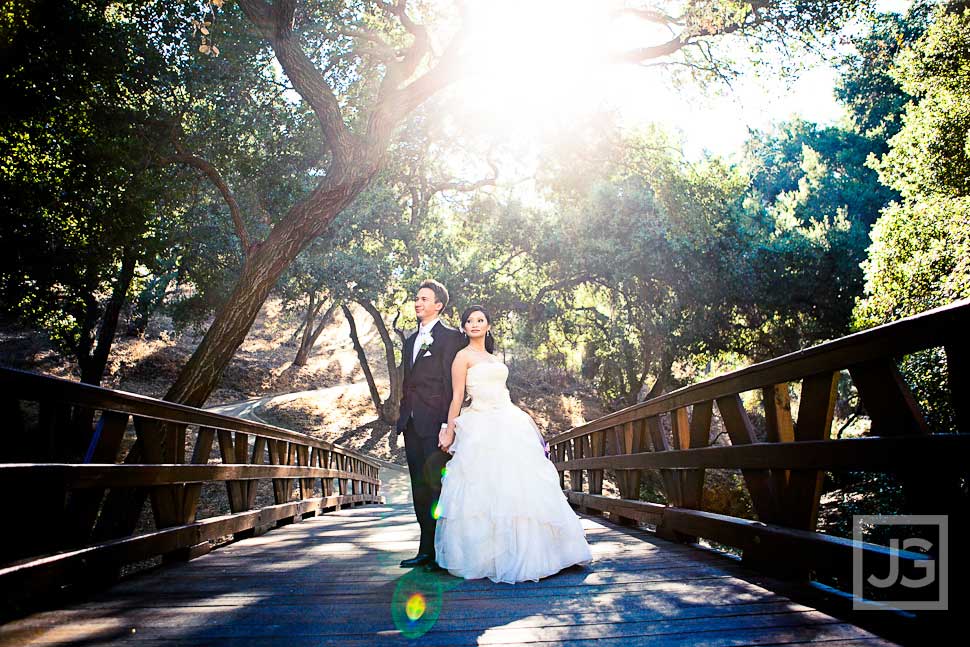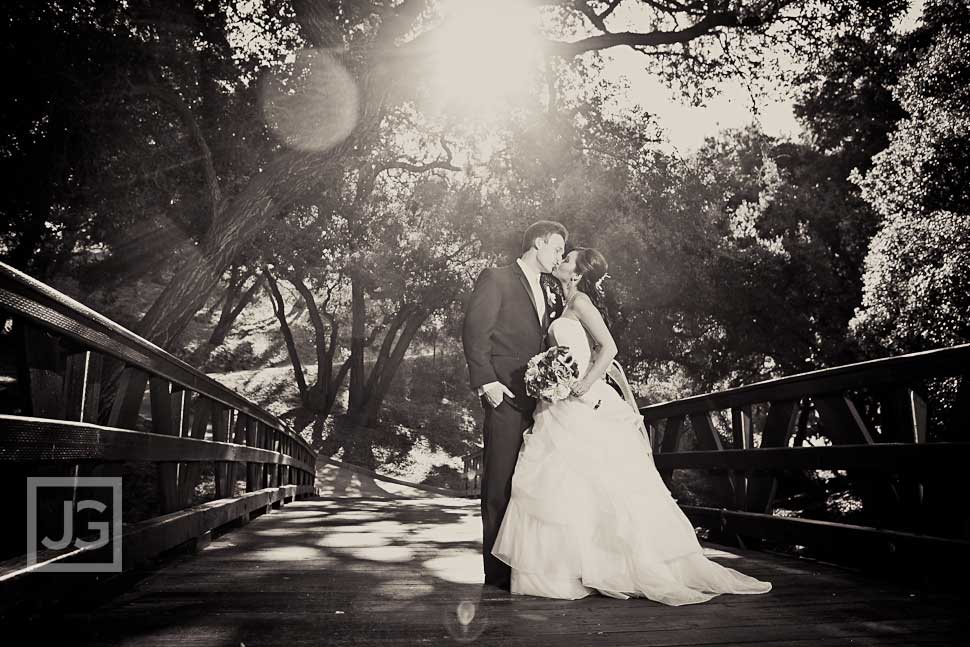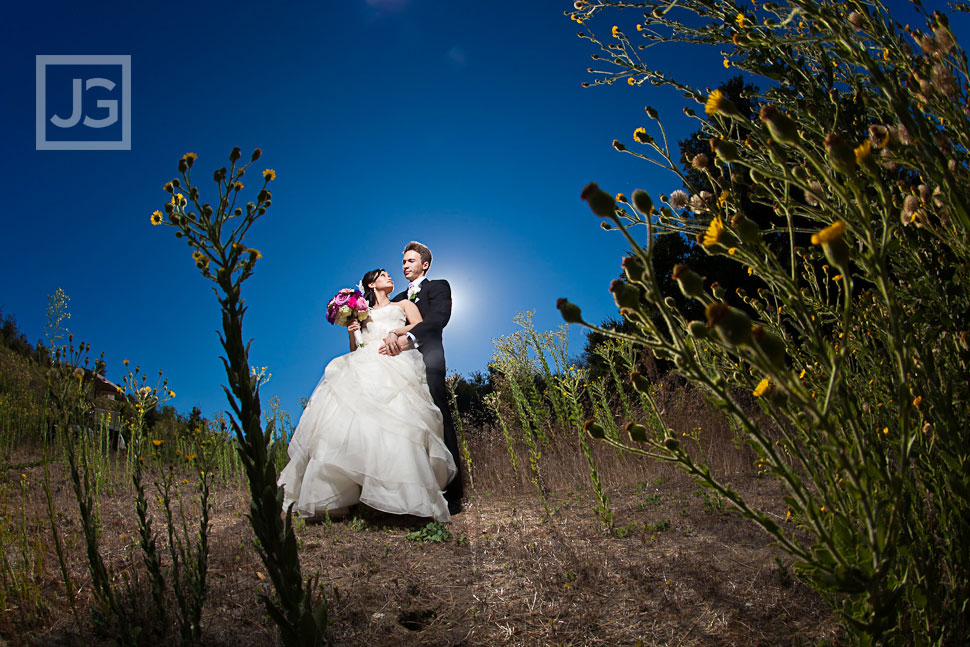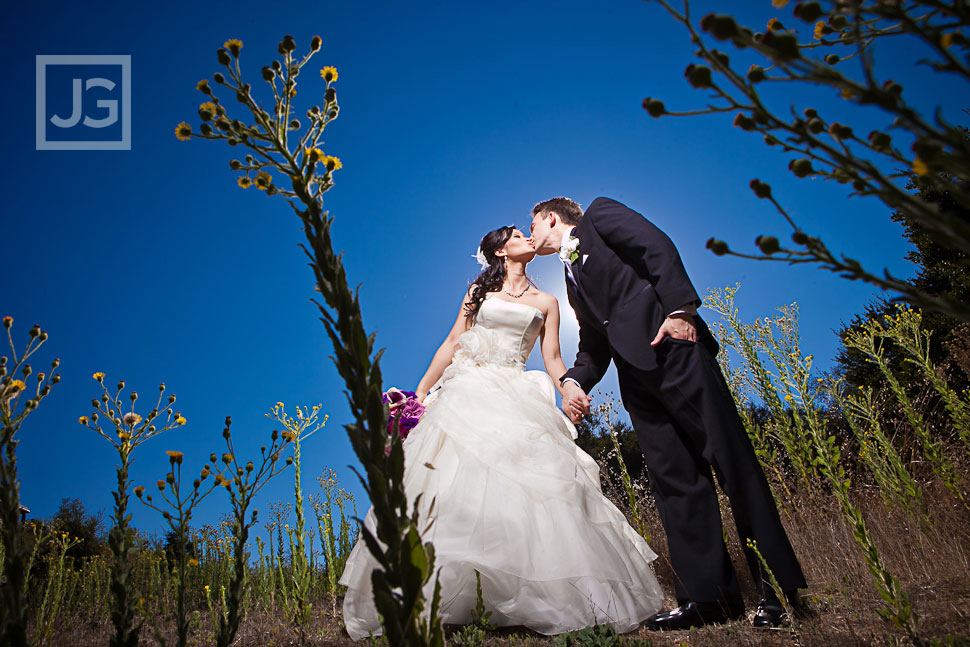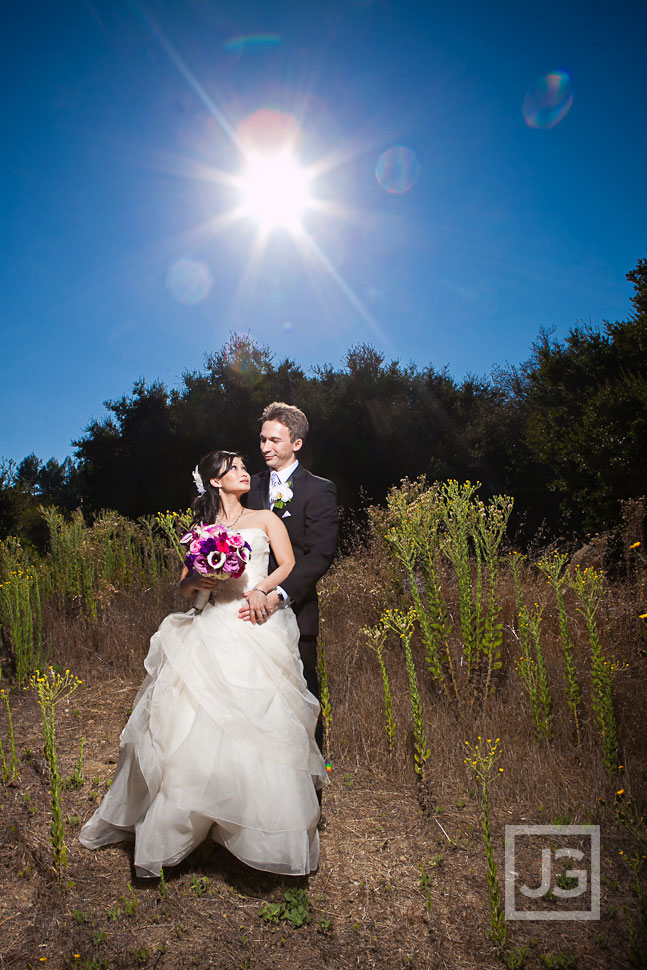 Vellano Wedding Ceremony
The wedding ceremony took place on the lawn right outside of the Vellano Country Club. This wedding took place before Wedgewood Weddings took over the venue and installed a gorgeous gazebo and brickwork.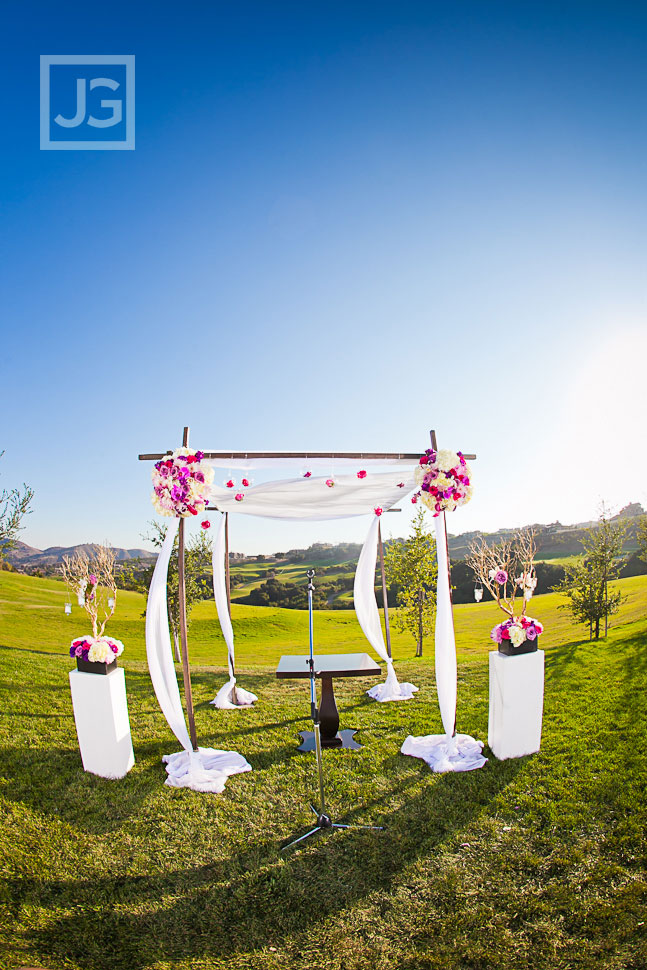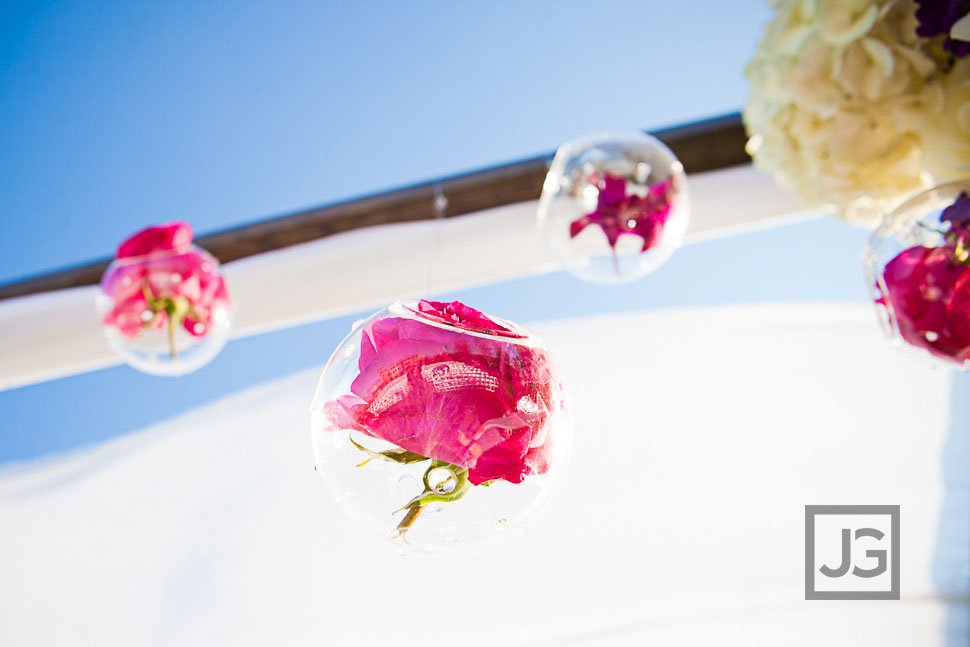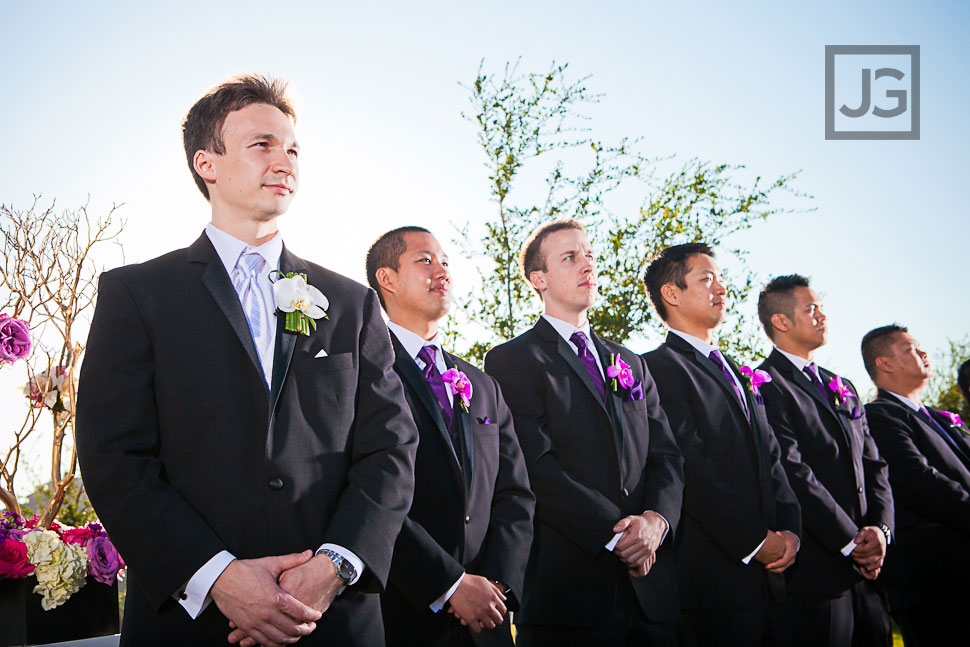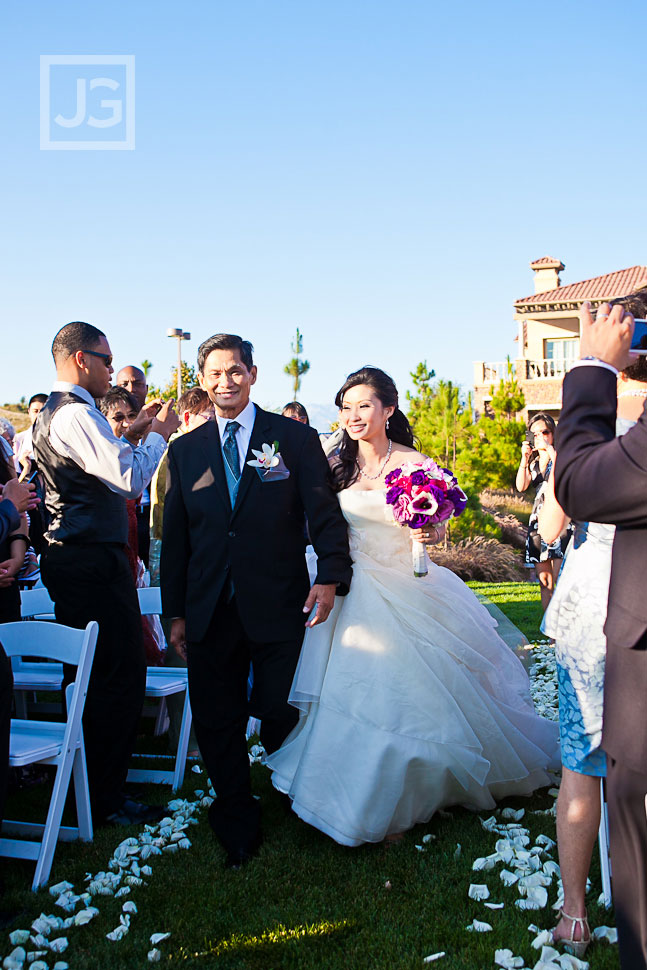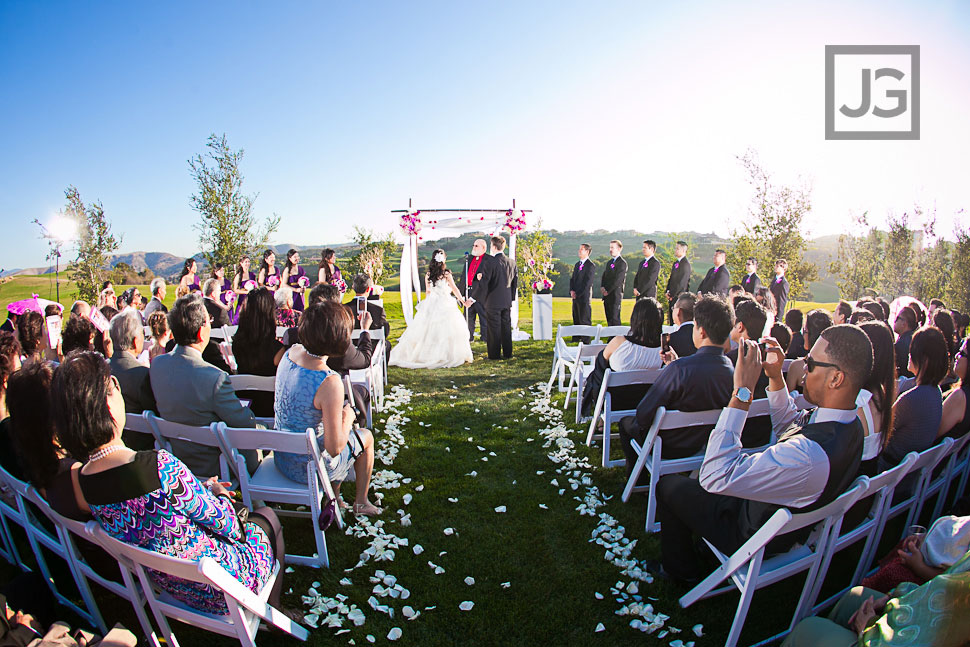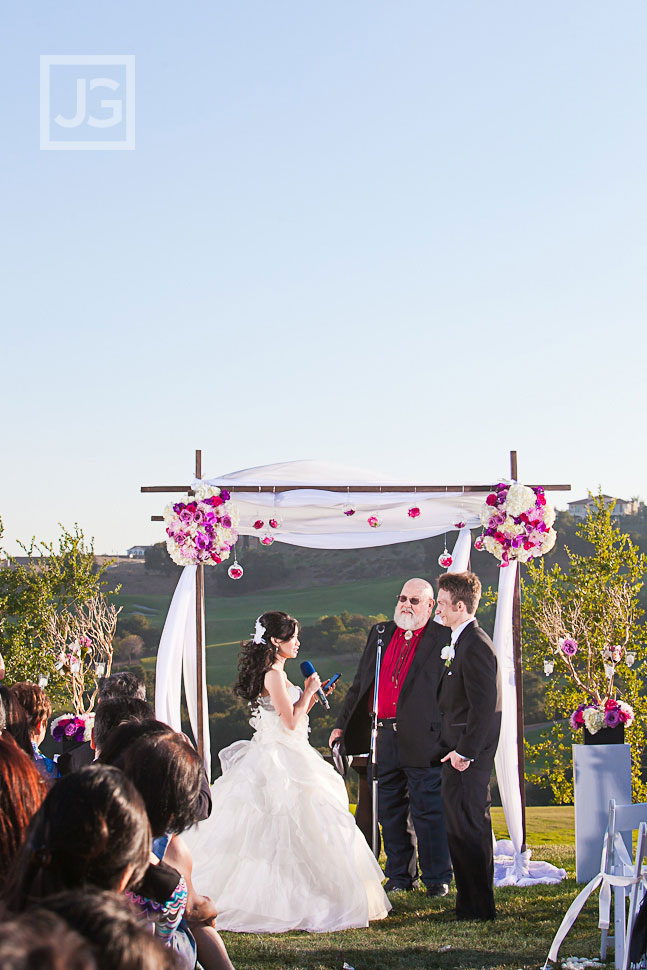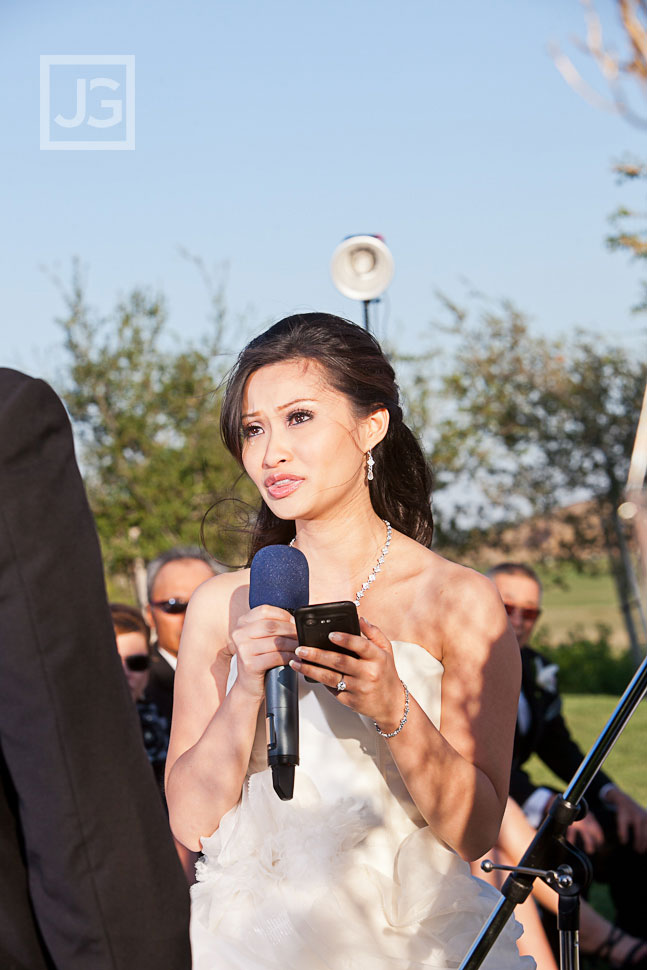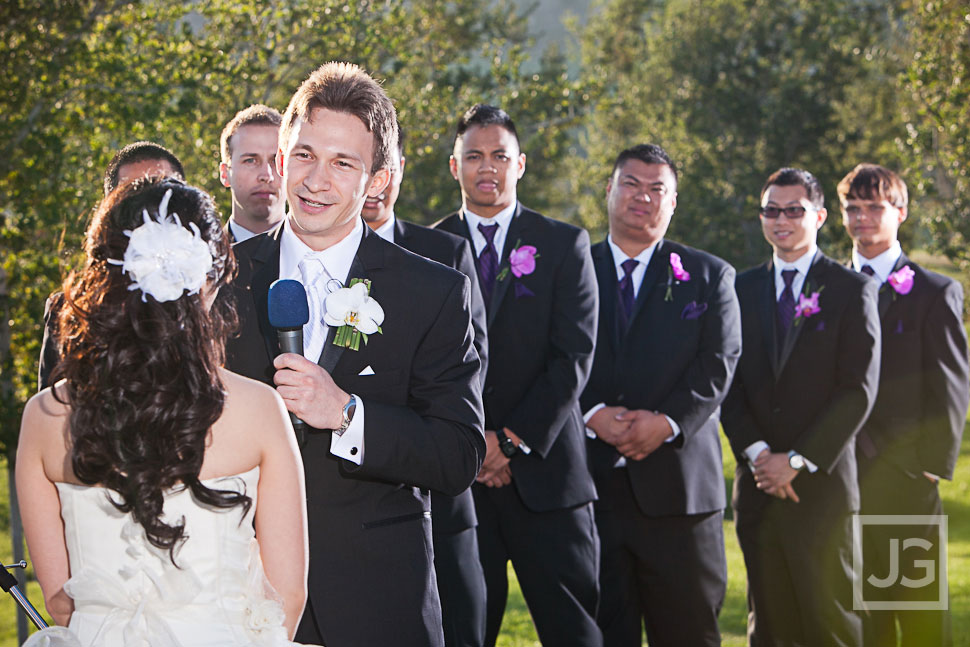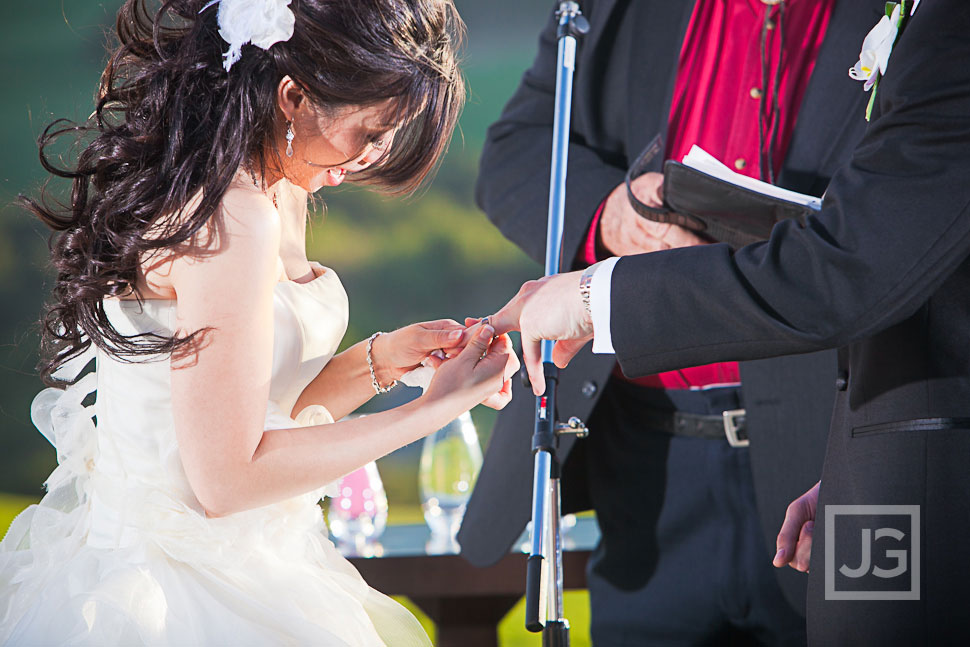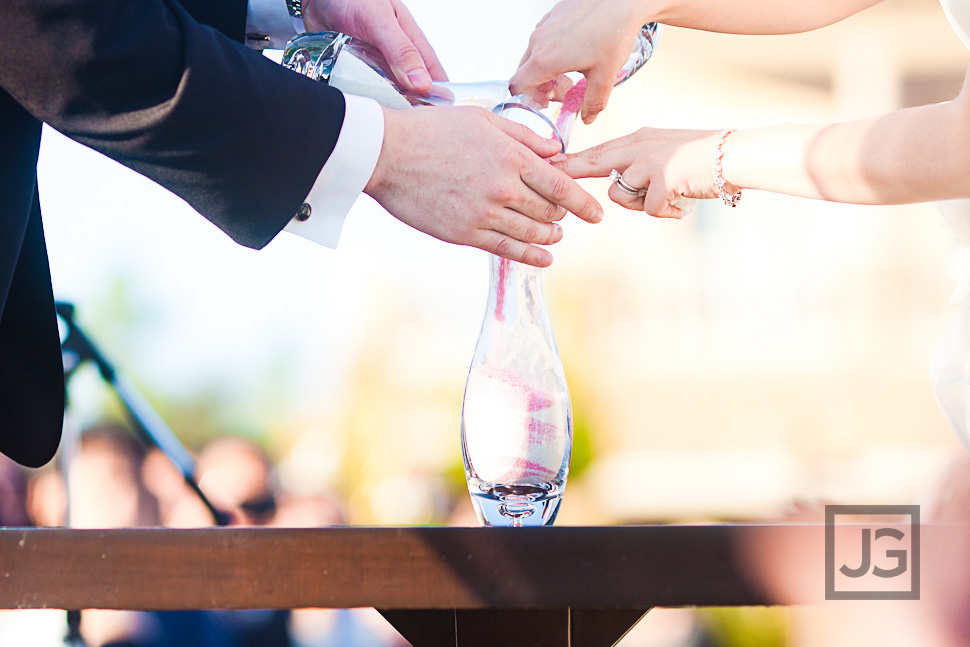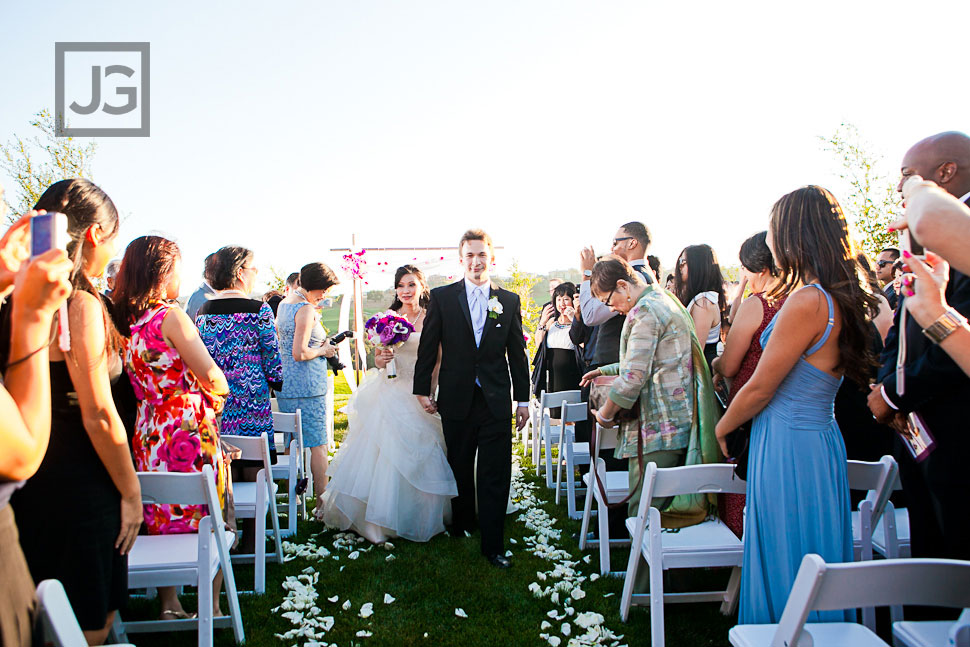 Wedding Reception at the Wedgewood Vellano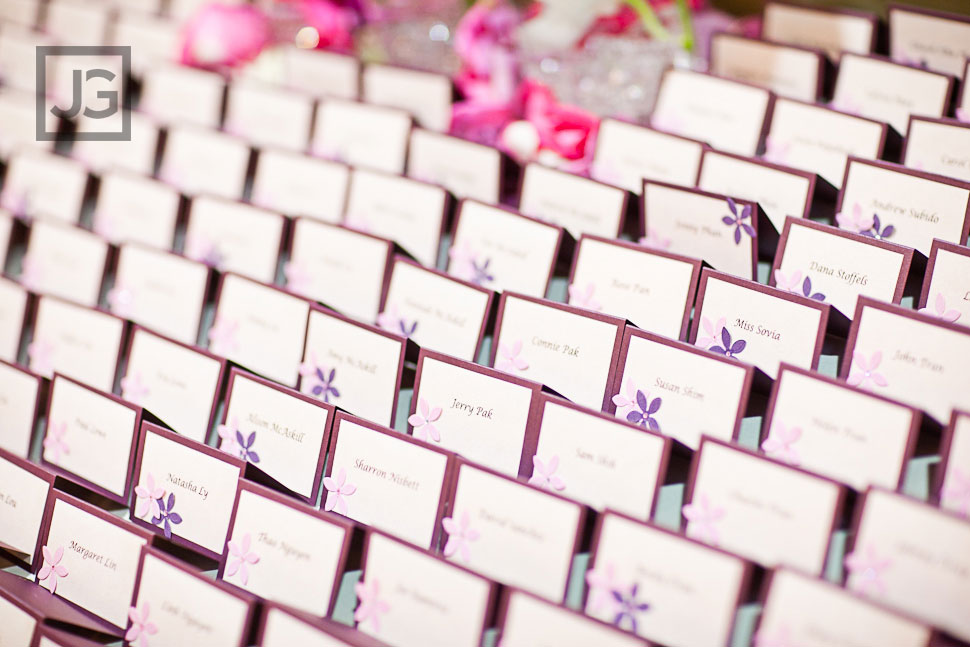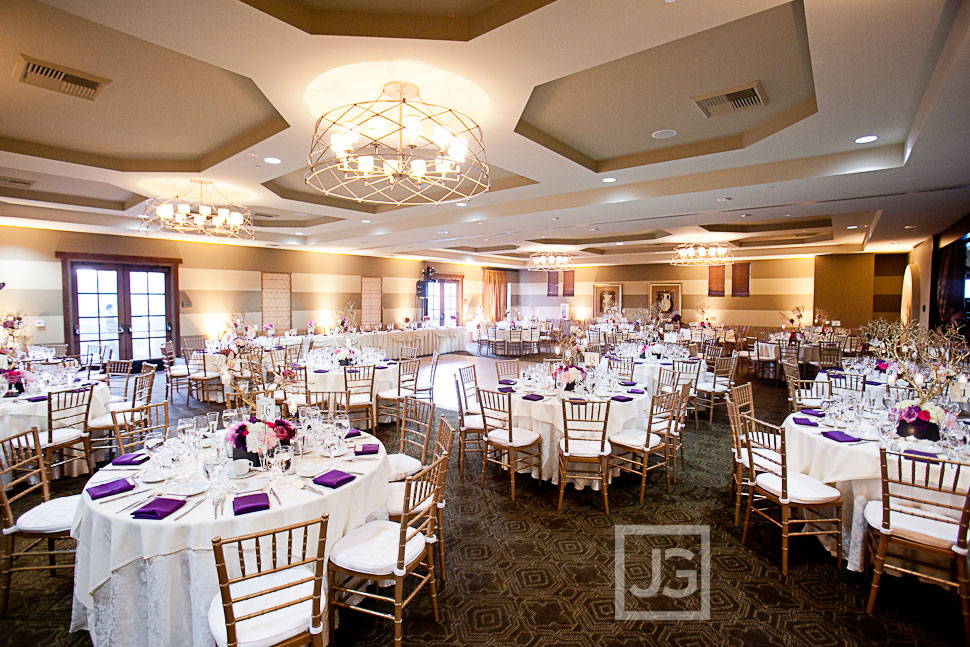 Thank you to Floral by Jenny for all the beautiful flowers and centerpieces.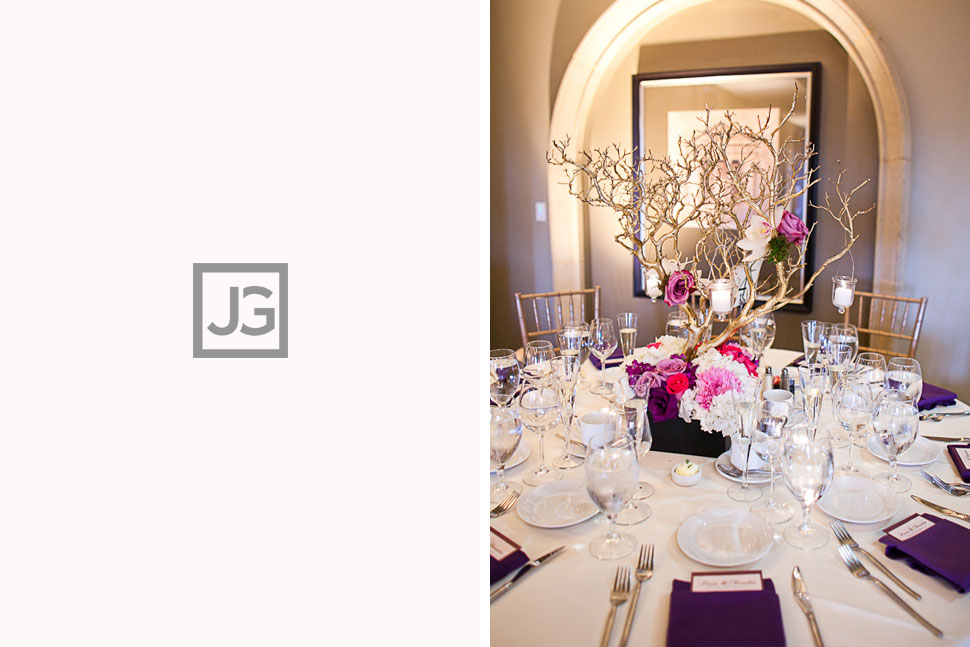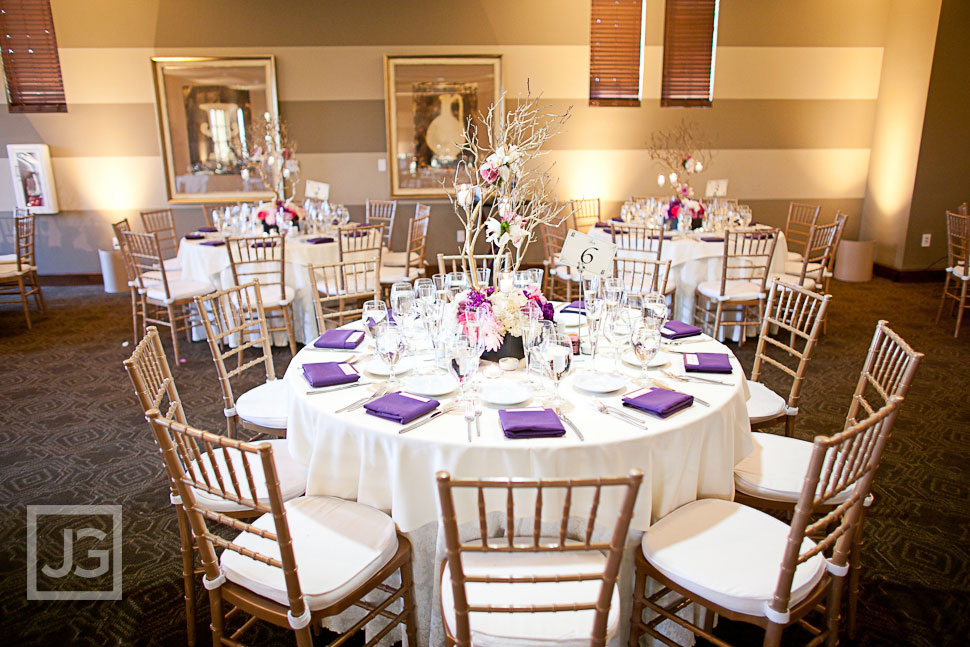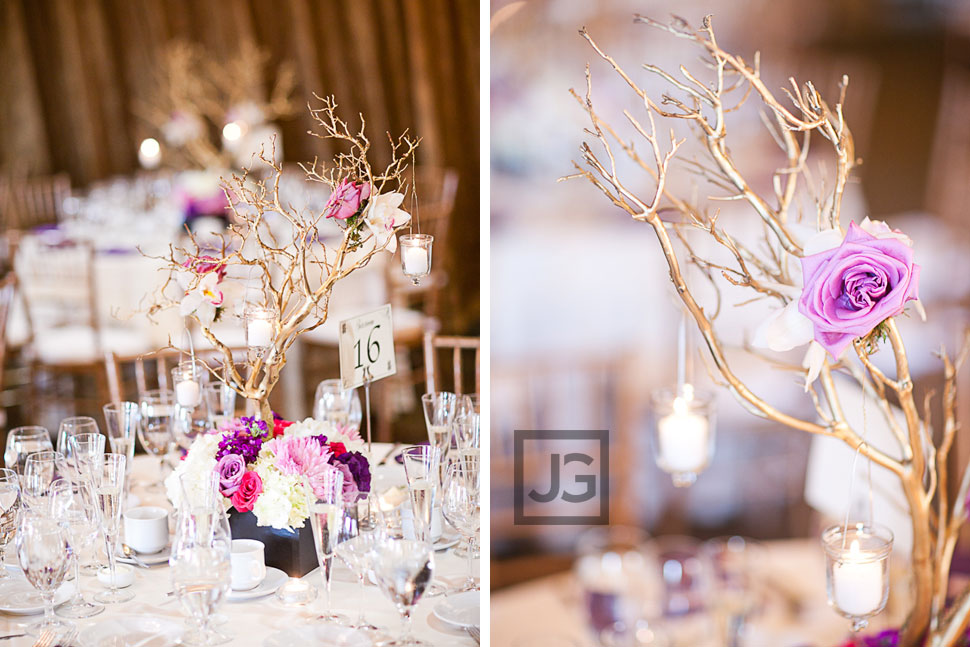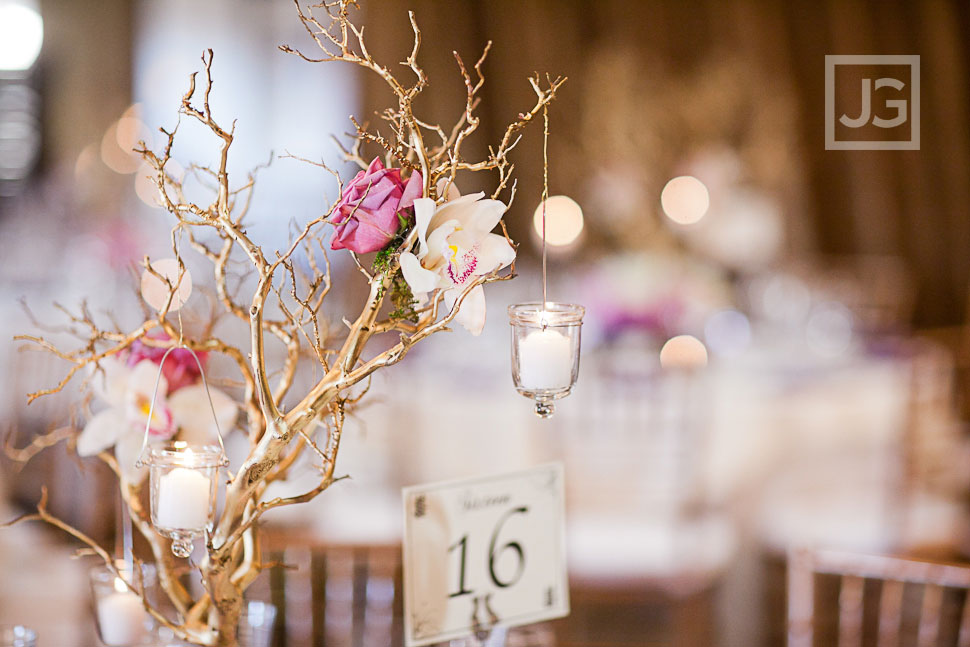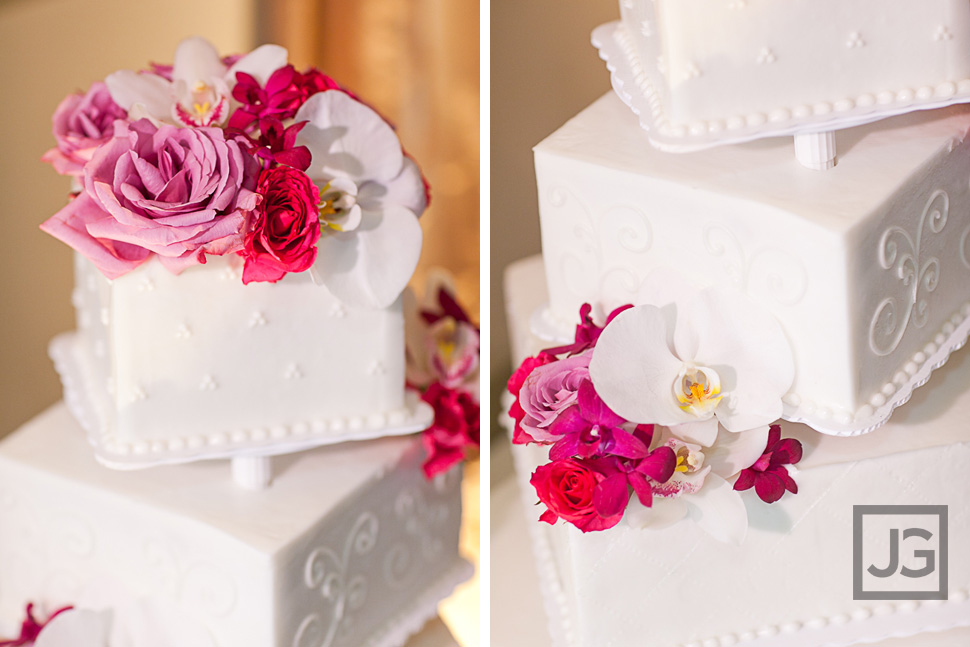 Guess where I was hanging out most of the night. hehehe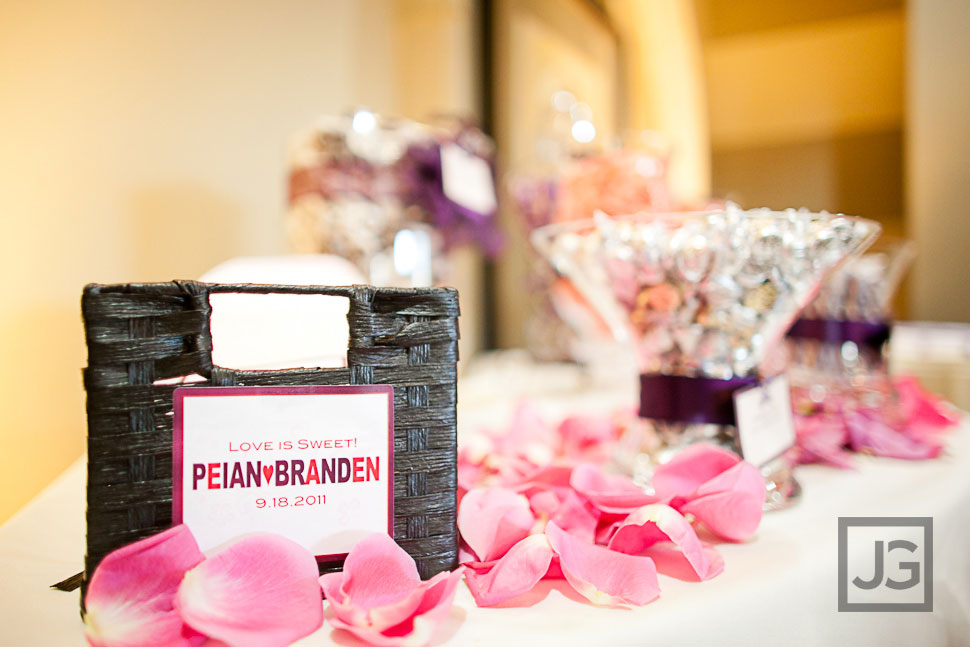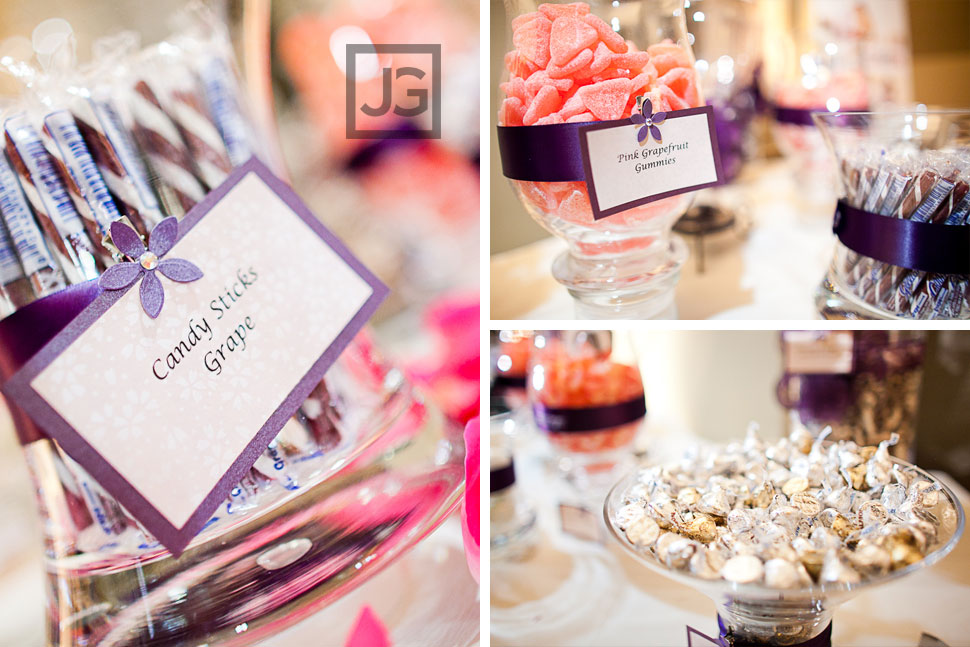 The First Dance
Their first dance as the Mr. and Mrs.!! Peian and Branden took dancing lessons and did a nice choreographed dance for their first dance.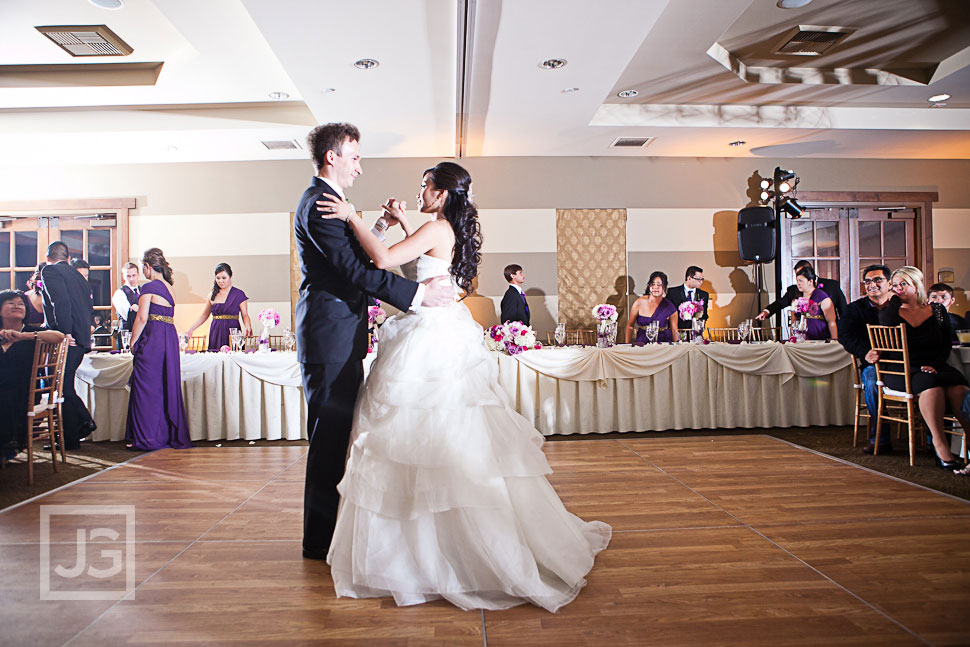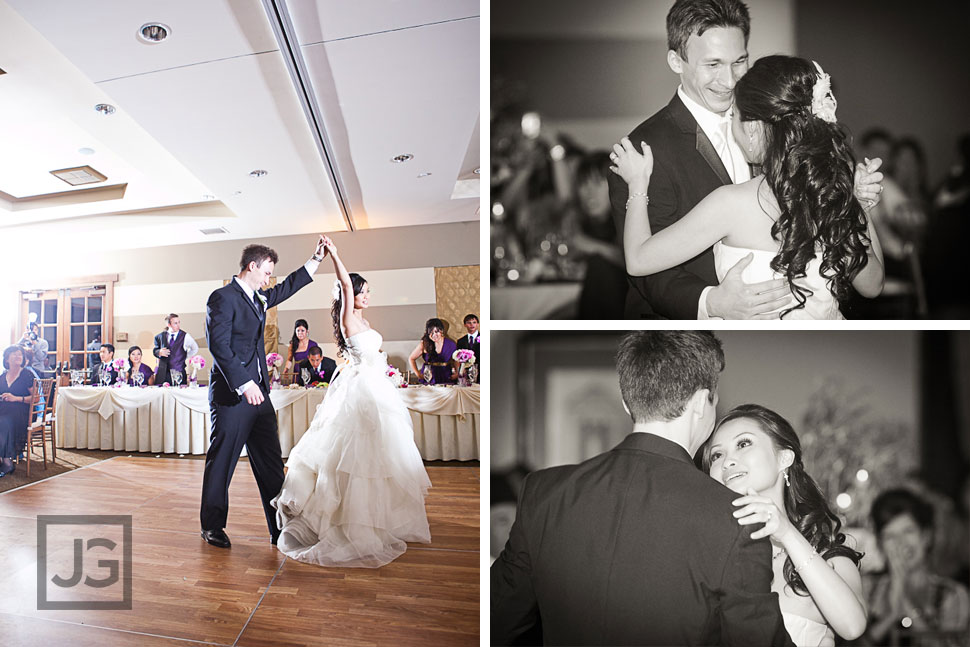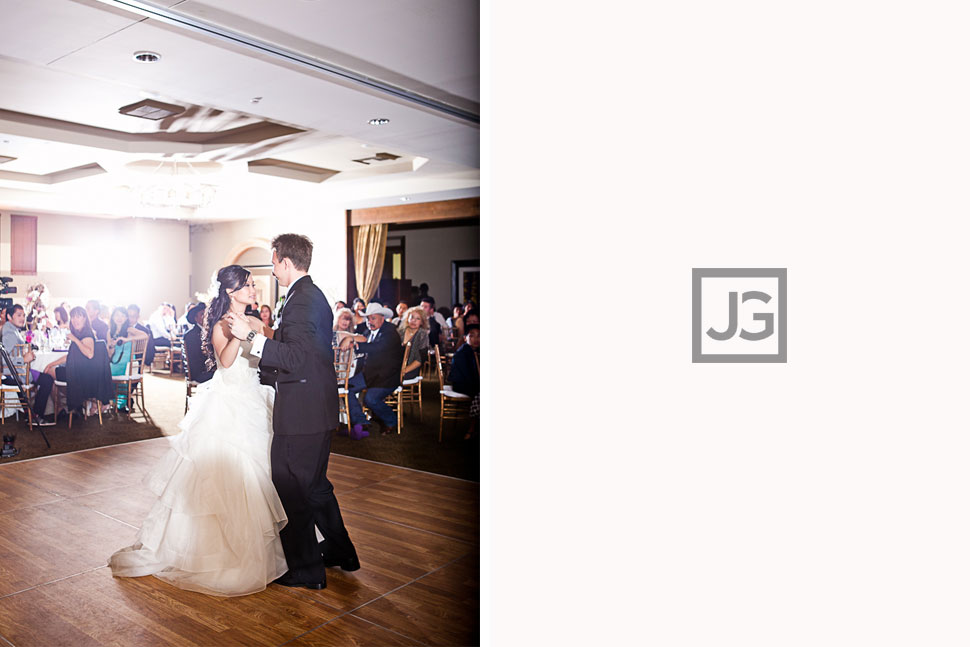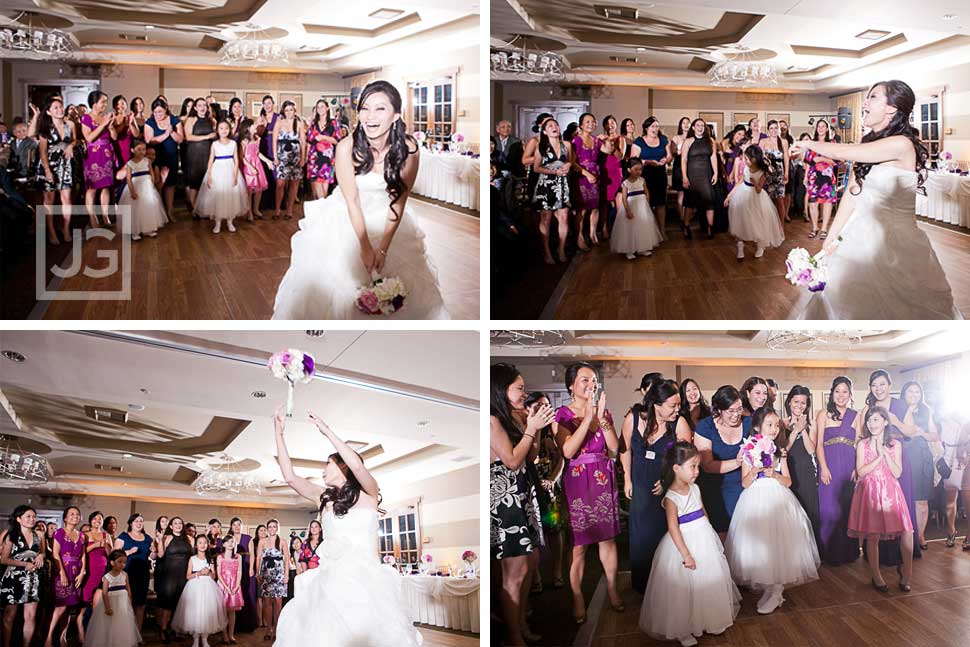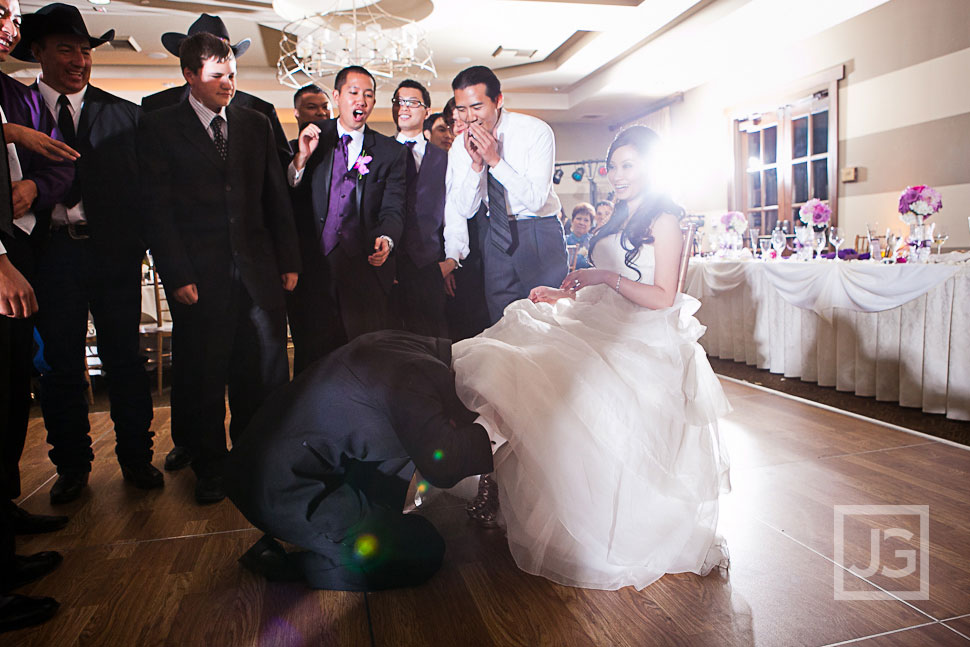 Open Dancing
And let the dancing begin…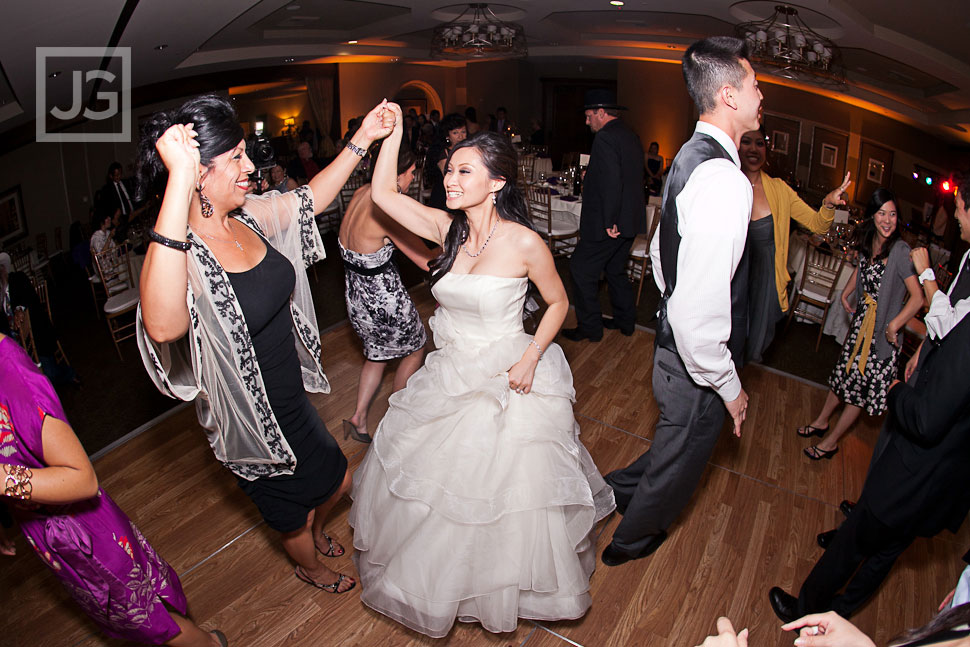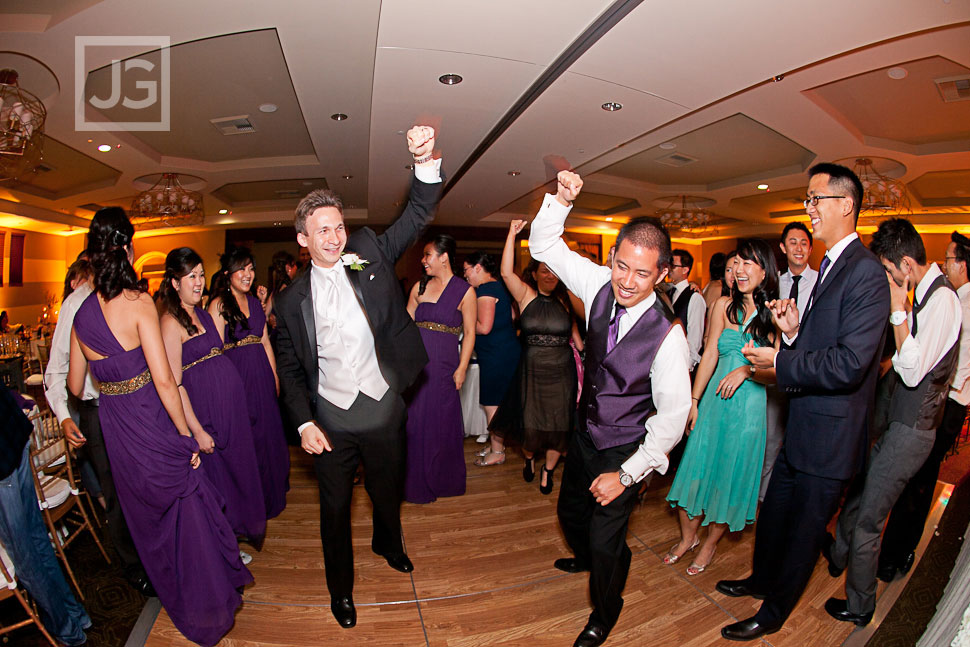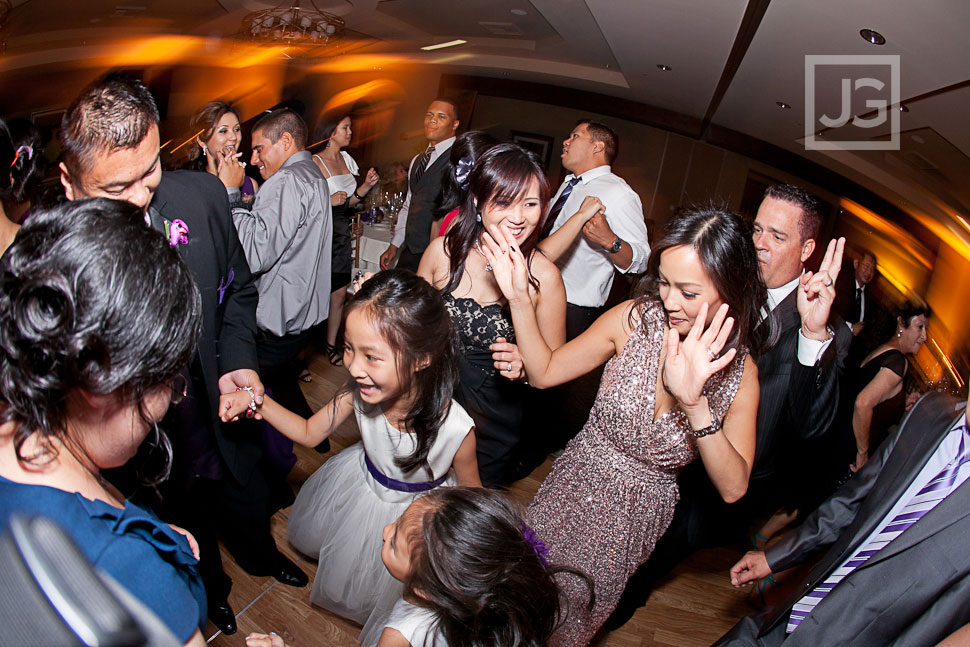 And here are our good friends… Doug and Phebe doing their tango! =)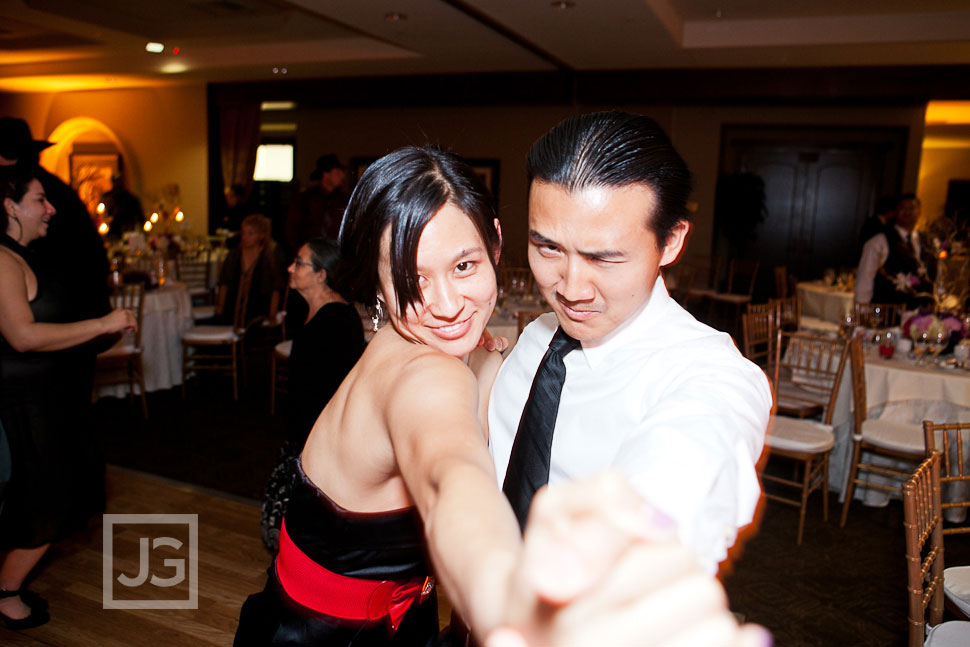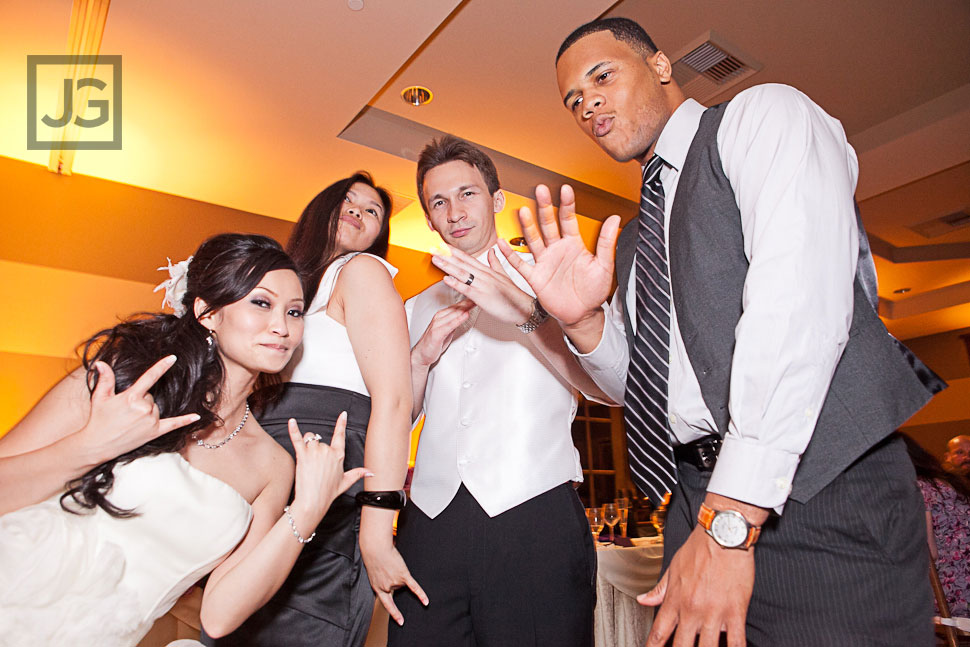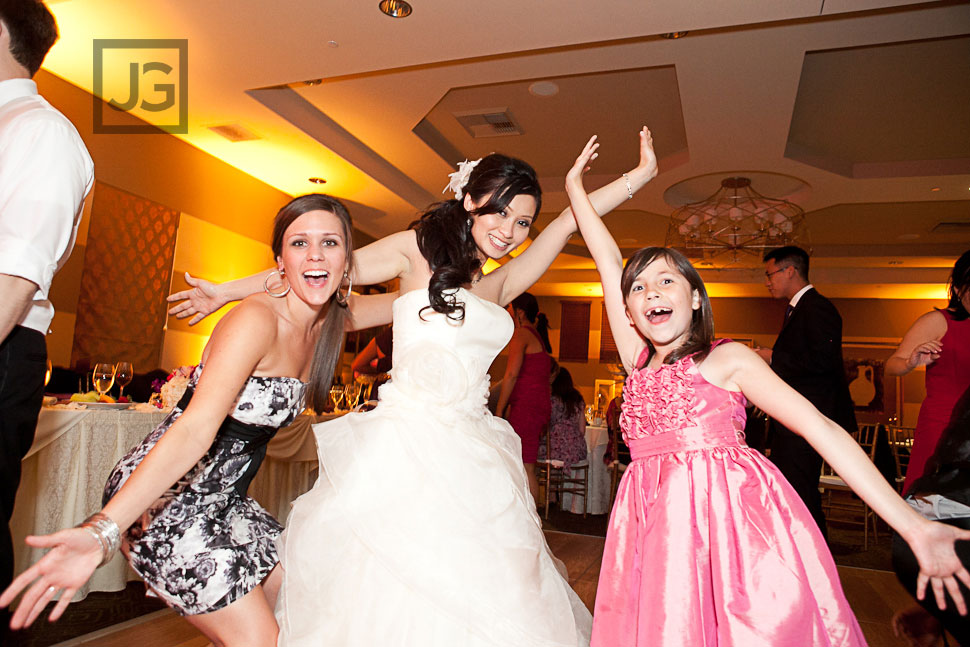 And they live happily ever after…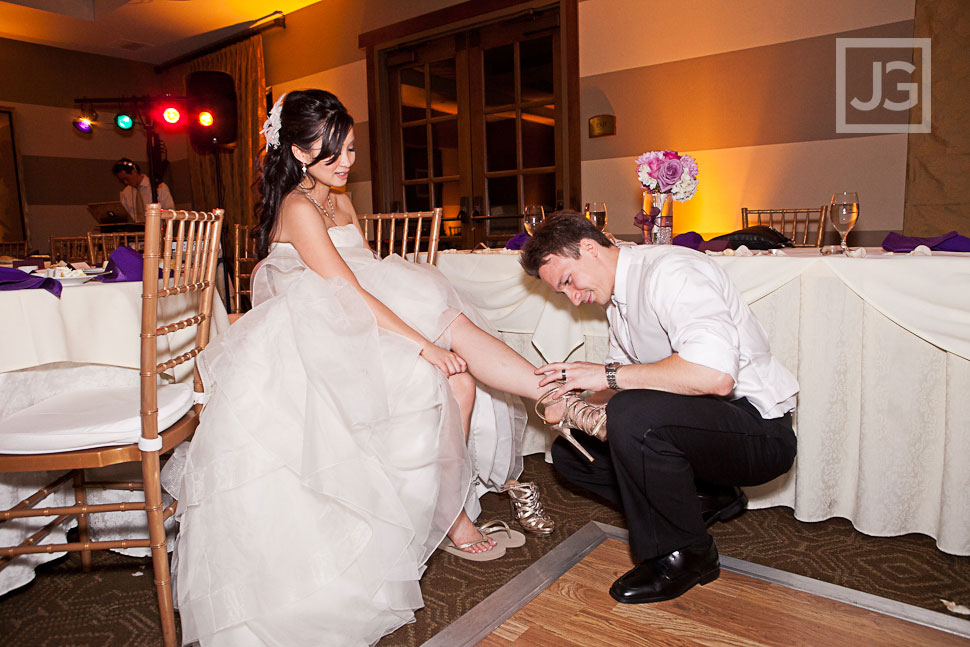 Congratulations to Peian and Branden!! Thank you for having us be a part of a beautiful celebration. Best wishes.
A shout out to Steven Tran for coming along to help with photo and video for this Chino Hills country club wedding.