Happy Wednesday and Happy 2014 everyone!!  May the New Year bring you all lots of happiness, great health, and much love!!  Gavin and I had a wonderful 2013 and wish to take this chance to thank all of our amazing couples!! It's because of you all that we are able to do what we love and along the way build so many friendships!!  We are so excited for what 2014 has in store for us and we look forward to all the new couples and new venues that we'll get to explore.  And a big congratulations to all the couples that got engaged over the holidays!! Read on for our Padua Hills Theatre wedding photography!
As we start off 2014, one of my New Year resolutions is to blog more and share more weddings and engagement sessions with everyone. I am officially six to seven months behind with blogging, and I apologize that I can't share every session. =( I am crossing my fingers that I will be able to share at least one wedding or engagement sessions per a week.
And with that said… I'd like to start with this gorgeous wedding at Padua Hills Theatre in Claremont!! Gavin and I have lived in San Dimas for almost 2 years now and I can't believe this is our first time shooting at Padua Hills Theatre. It's such an enchanting venue tucked away in the foothills of Claremont. We seriously live about 15 minutes away from this hidden gem. Gavin and I love this venue so much, we are actually considering it as one of the venues for when we renew our 10 year wedding vows. LOL!! We still have 7 more years to go (haha), but hey a girl a dream!!
You may remember Vy & Mike from their cute and romantic engagement session in Laguna Beach.  They met 7 years ago at a night club in Sacramento.  Vy was blown away when Mike boldly broke her "friend" circle and brought sexy back on the dance floor!!  Their wedding was nothing short of amazing and fun!! I love everything about it!  Enjoy…
Preparation at Padua Hills Theatre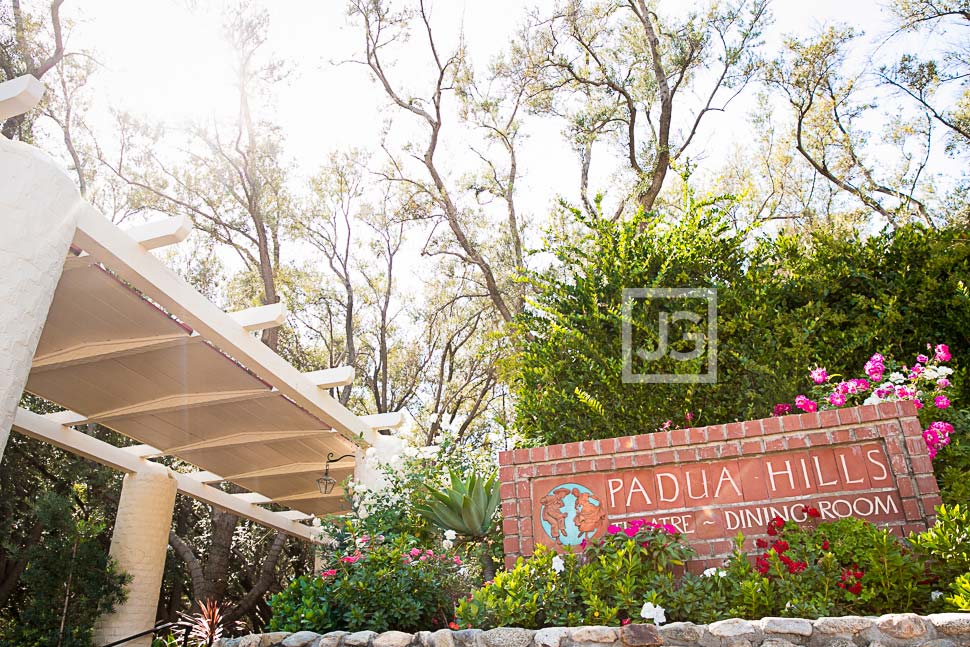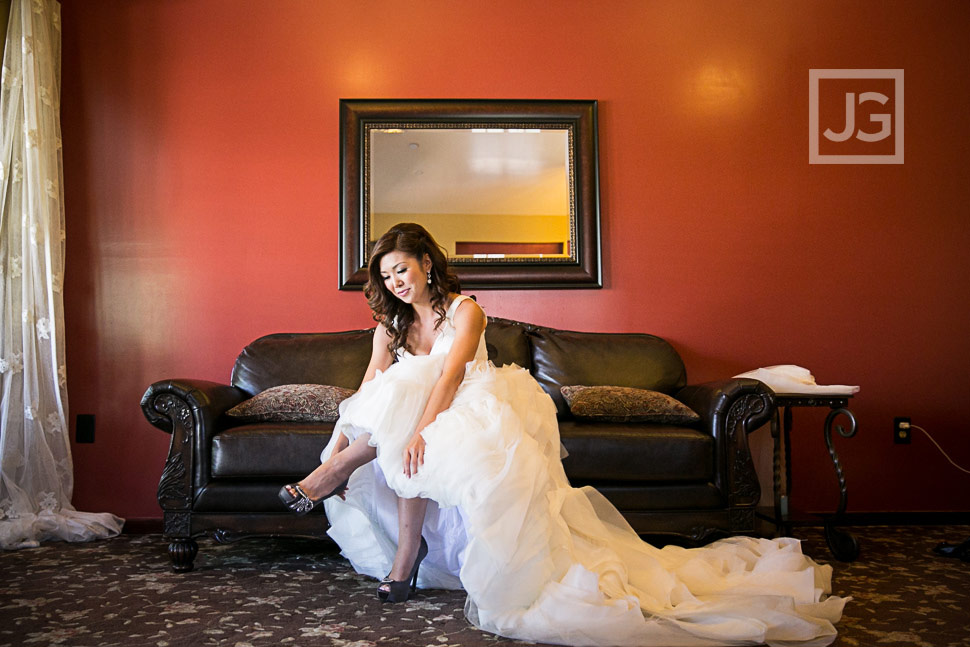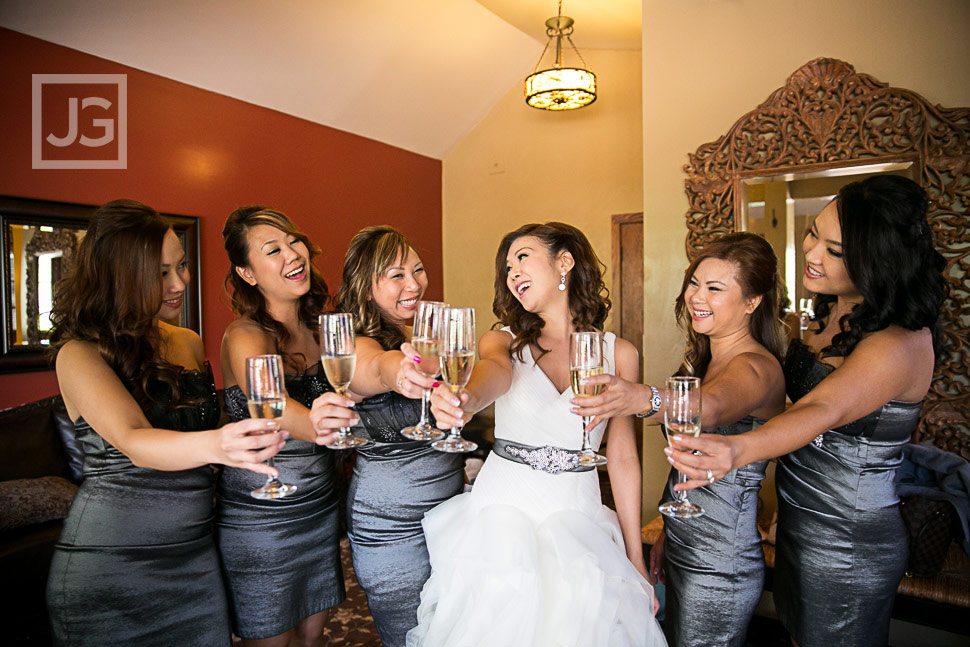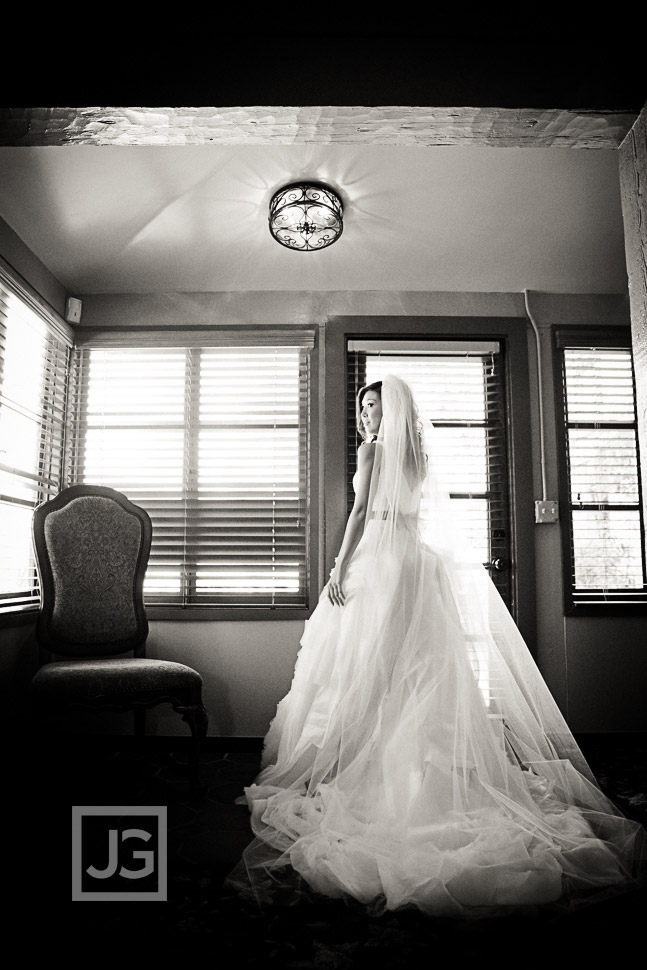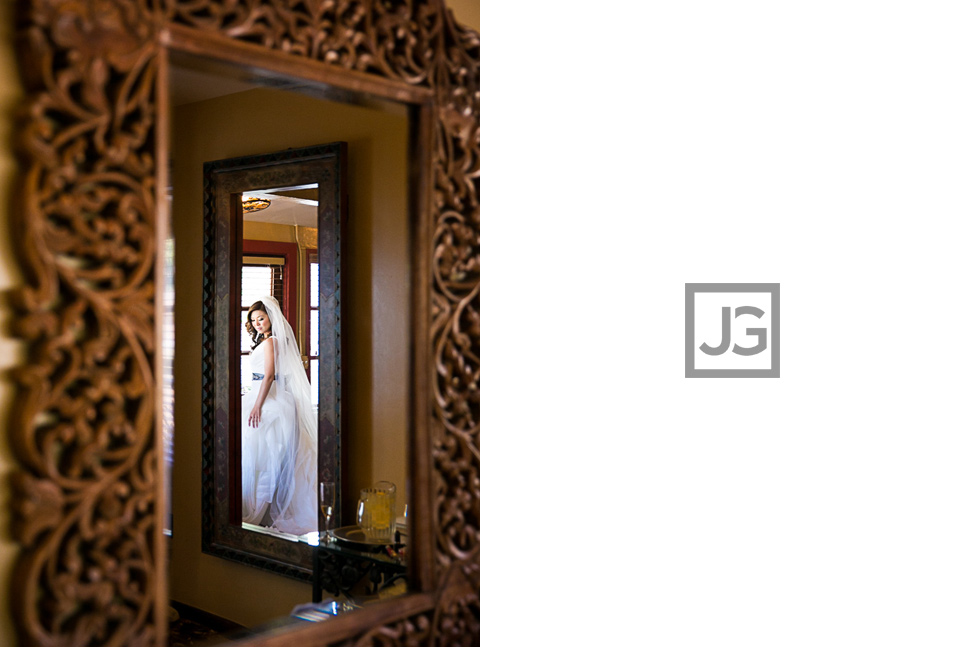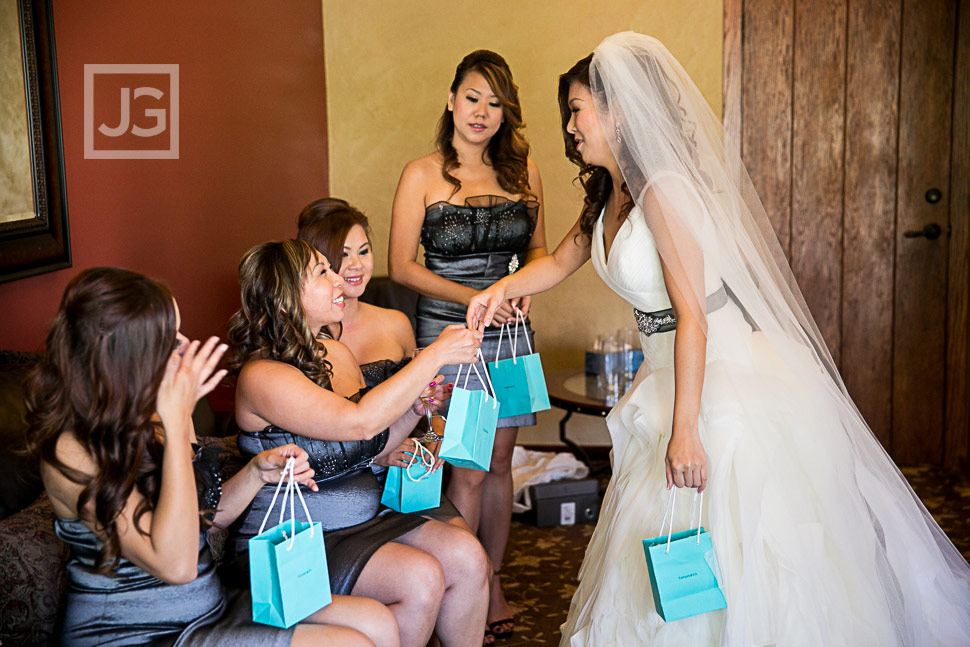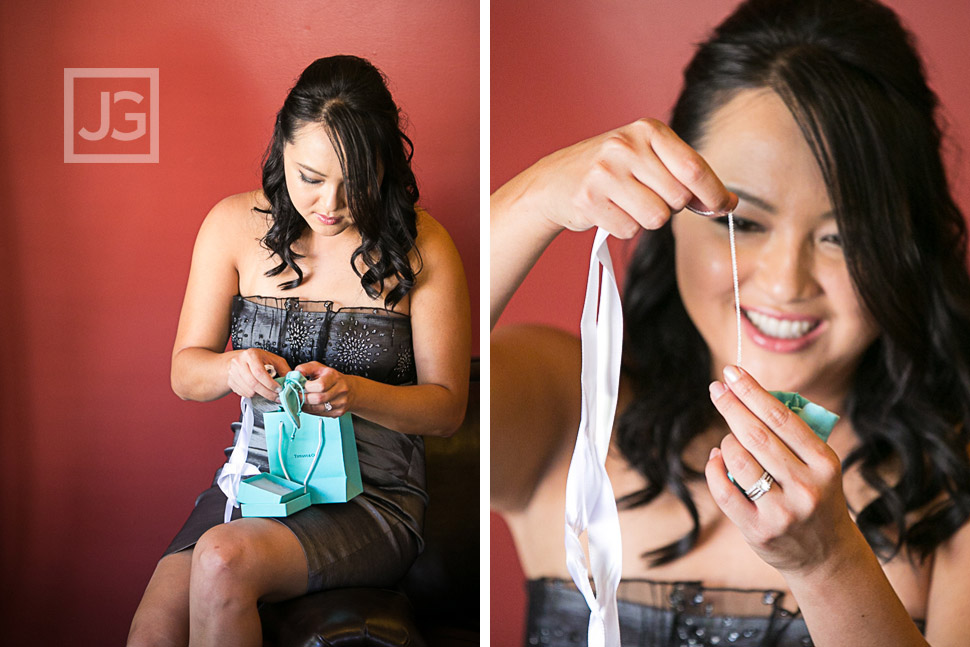 First Look
Their first look was so cute!! Vy pinched his butt! LOL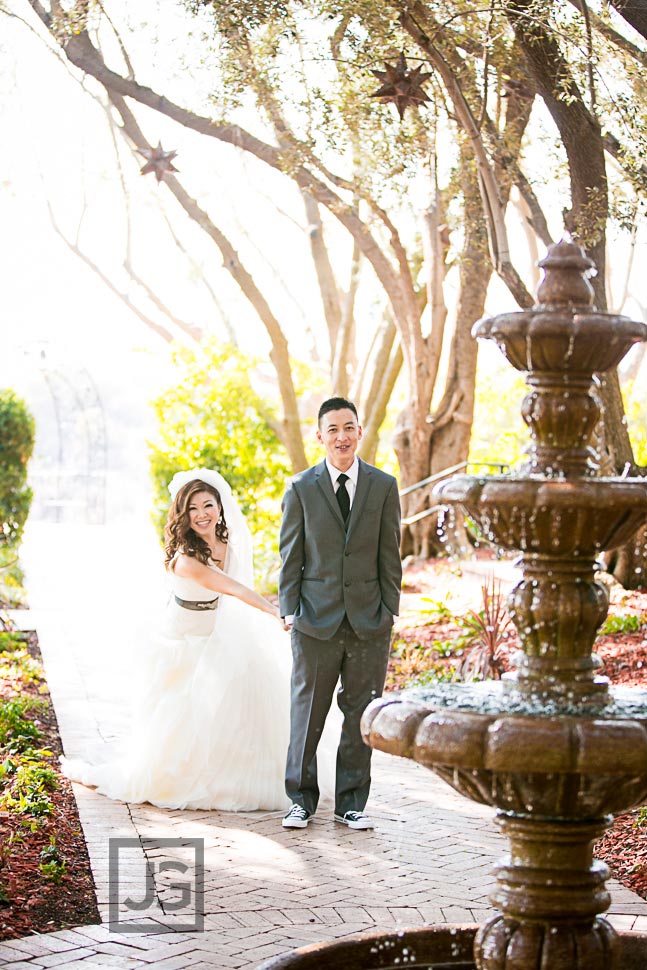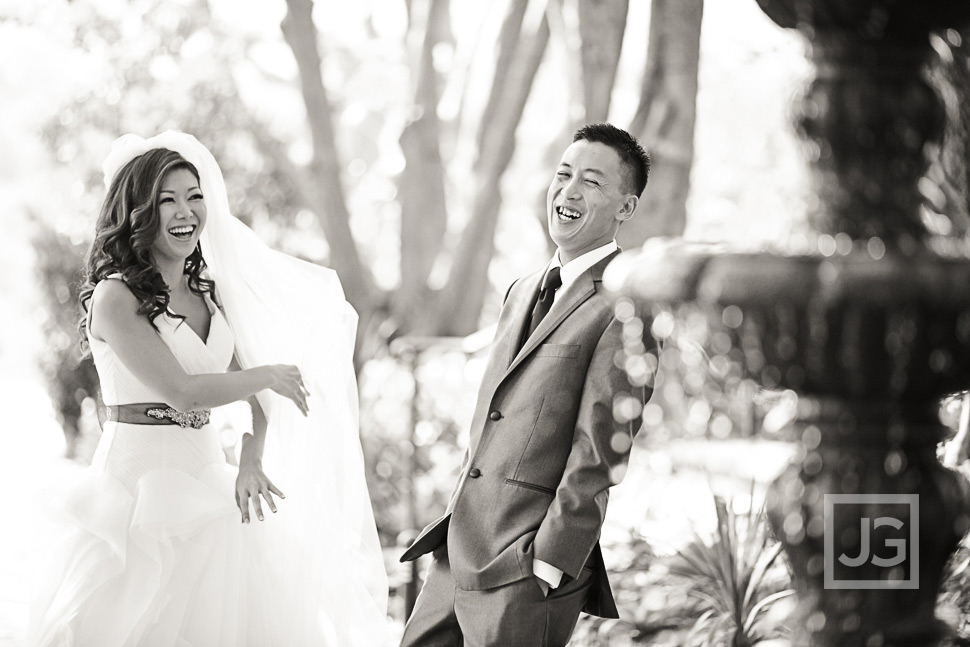 Padua Hills Theatre Wedding Photos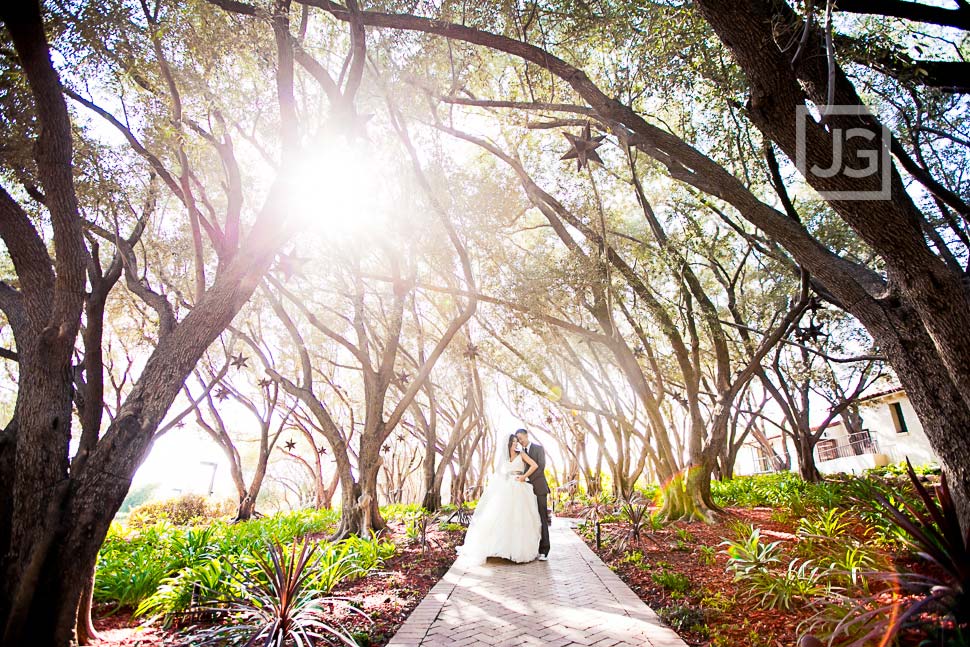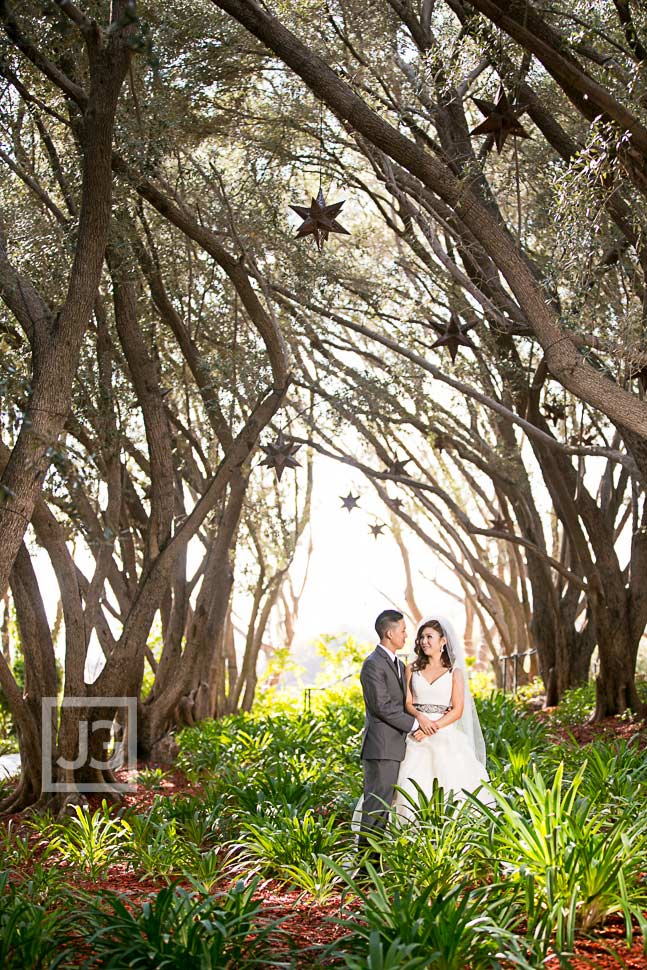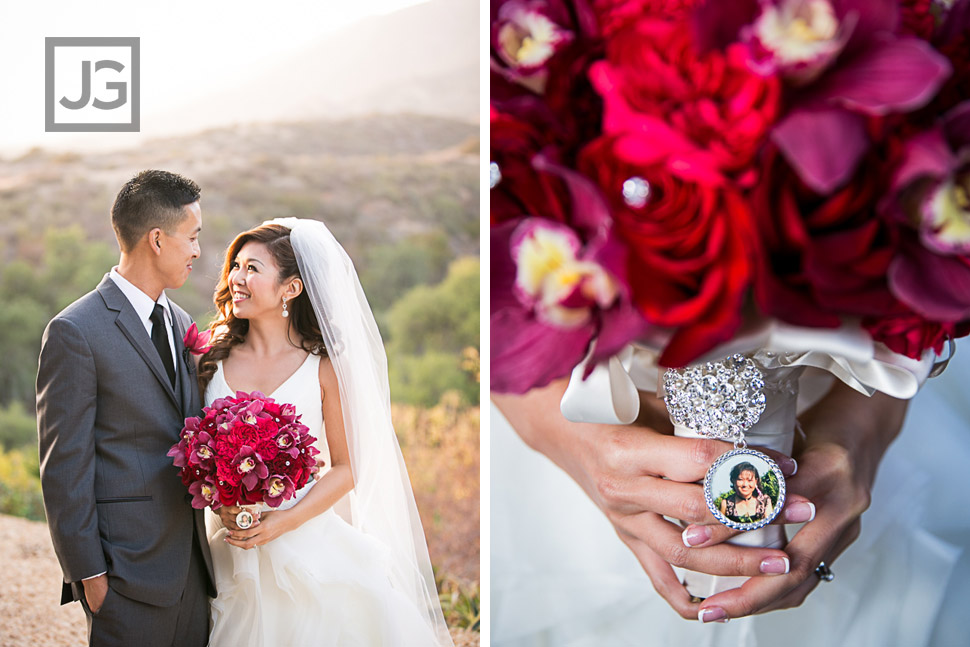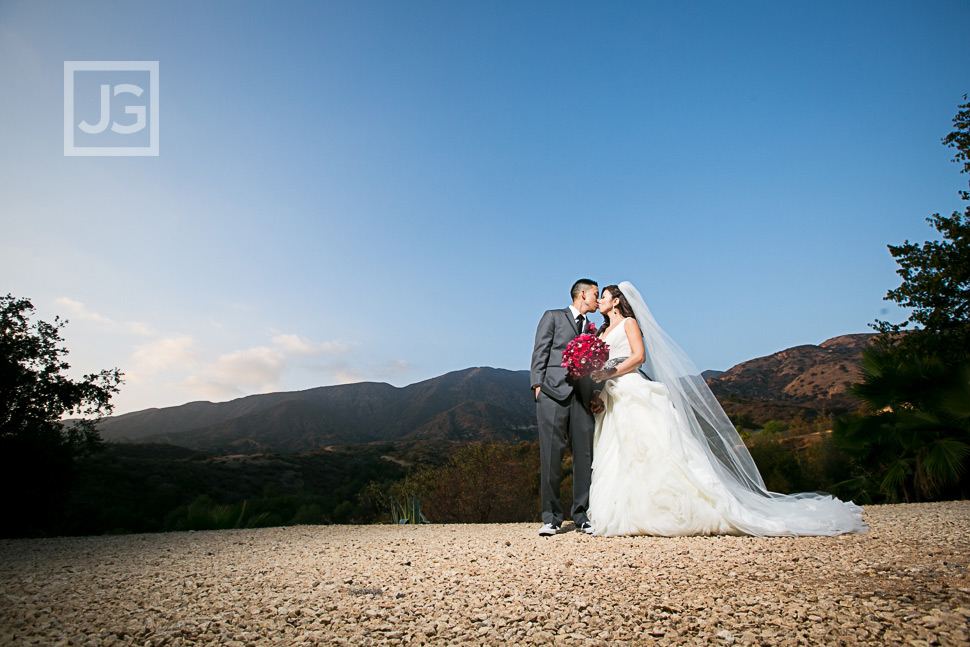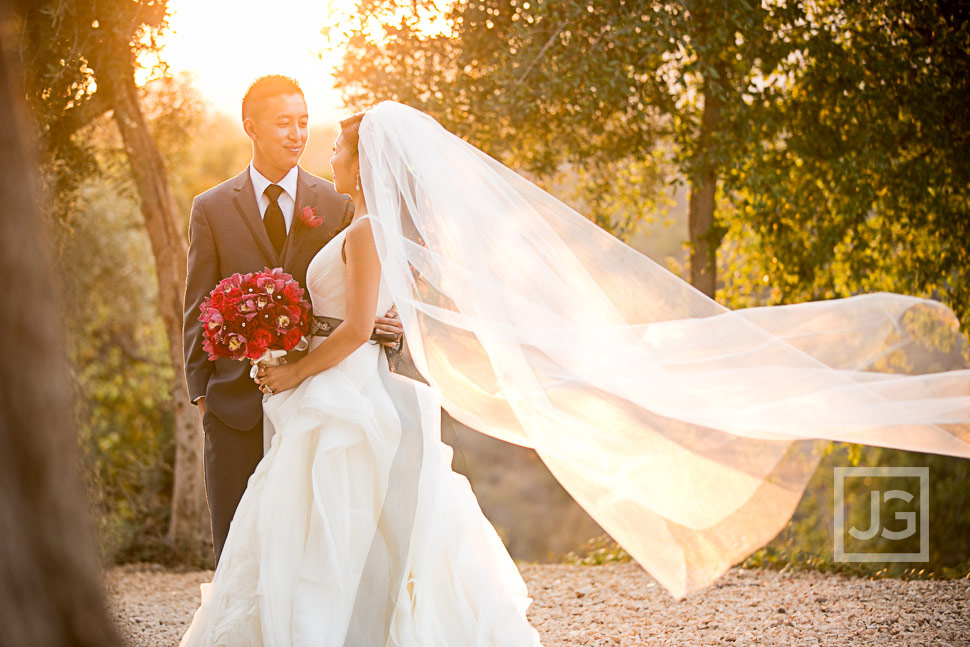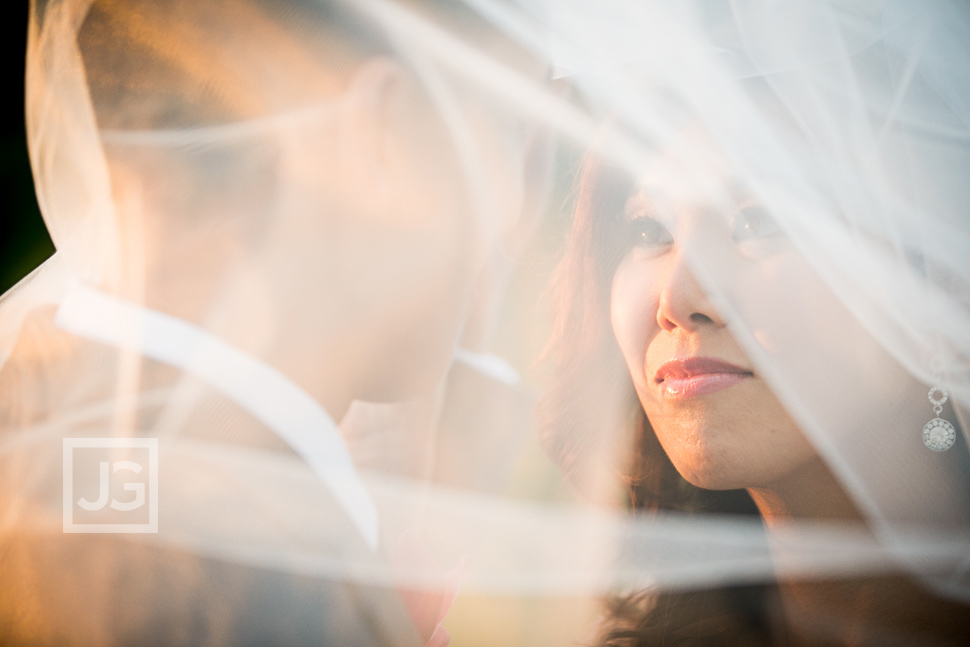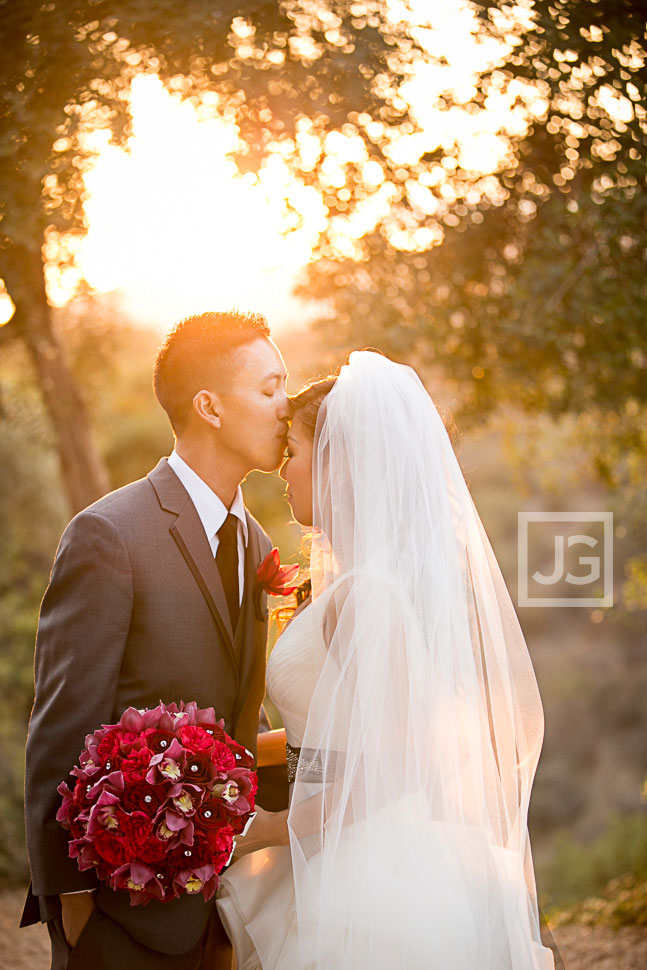 Bridal Party Photos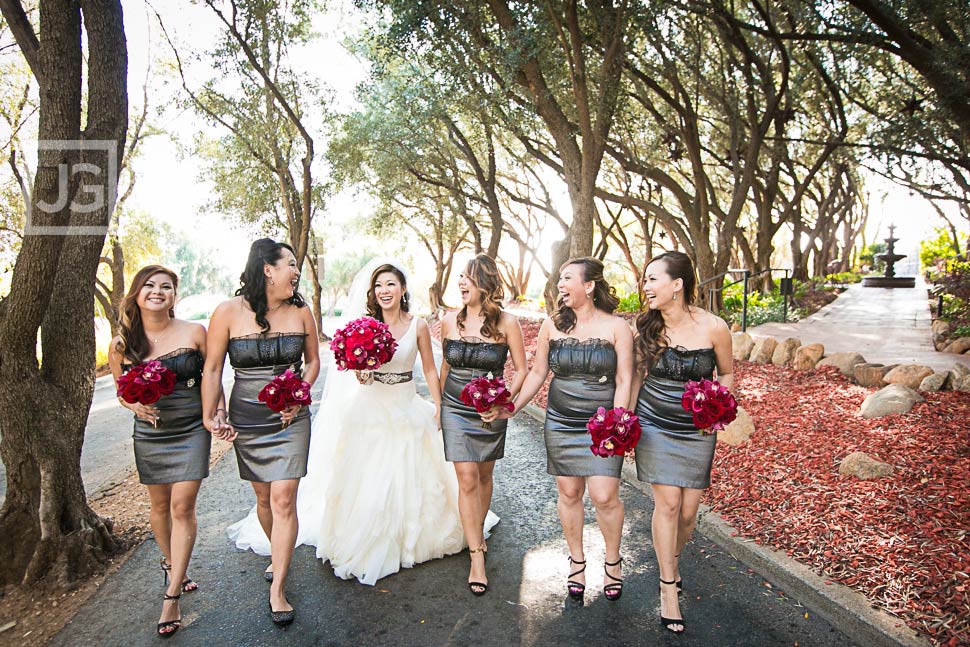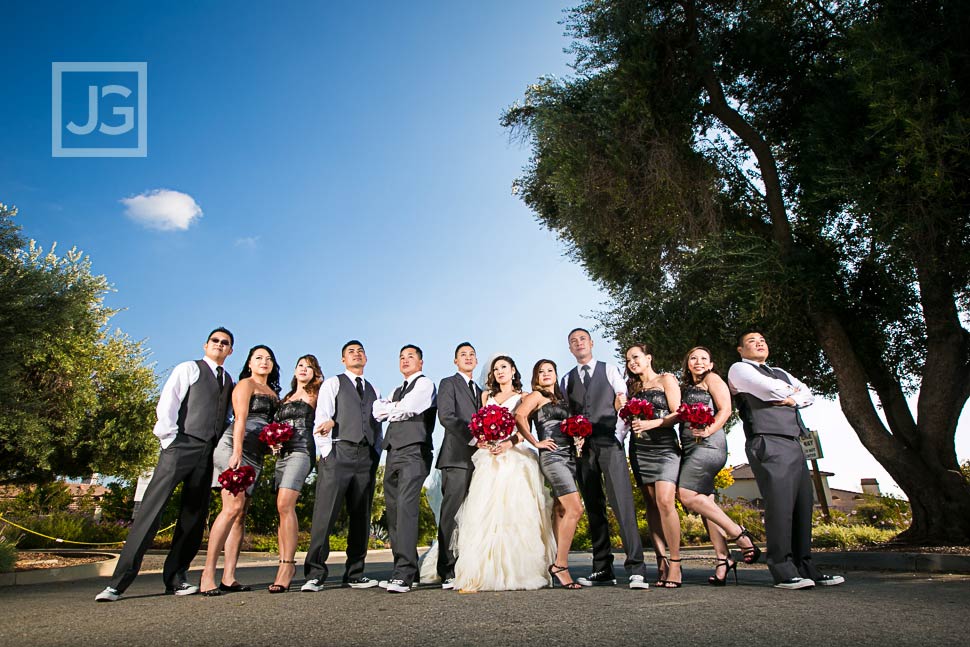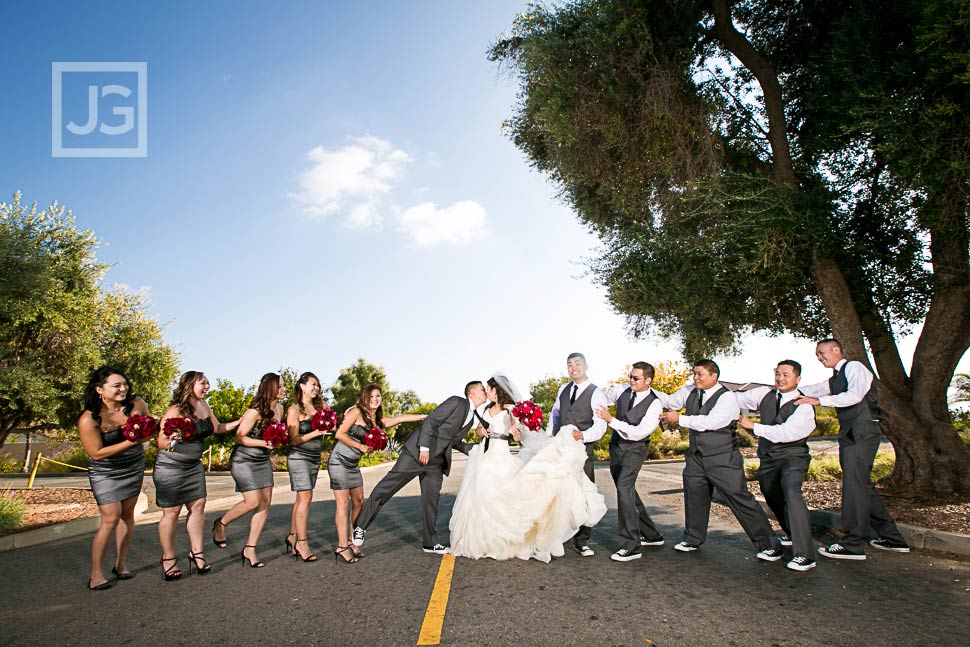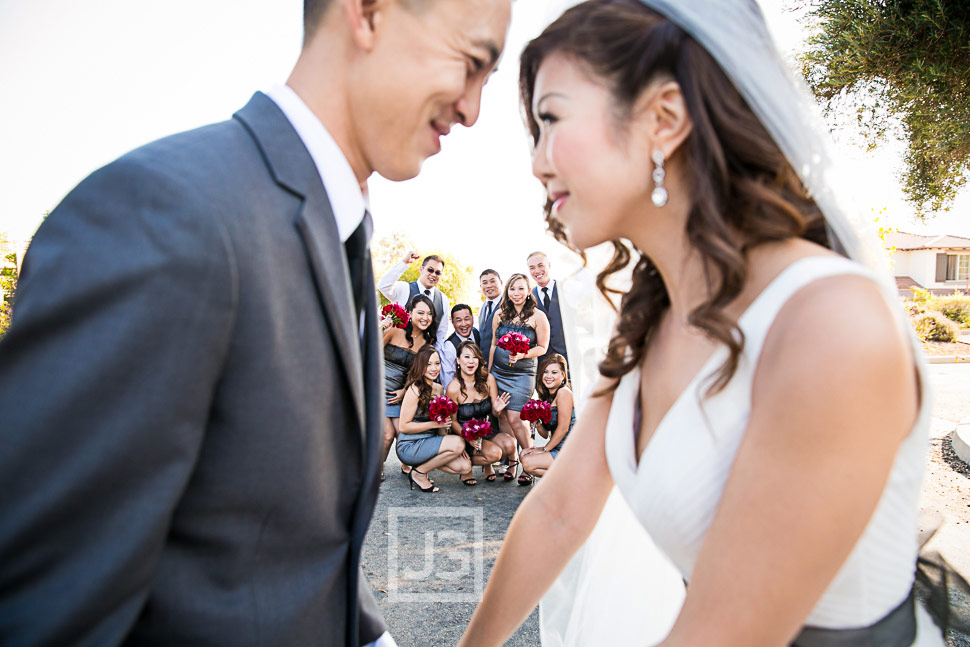 Padua Hills Theatre Wedding Ceremony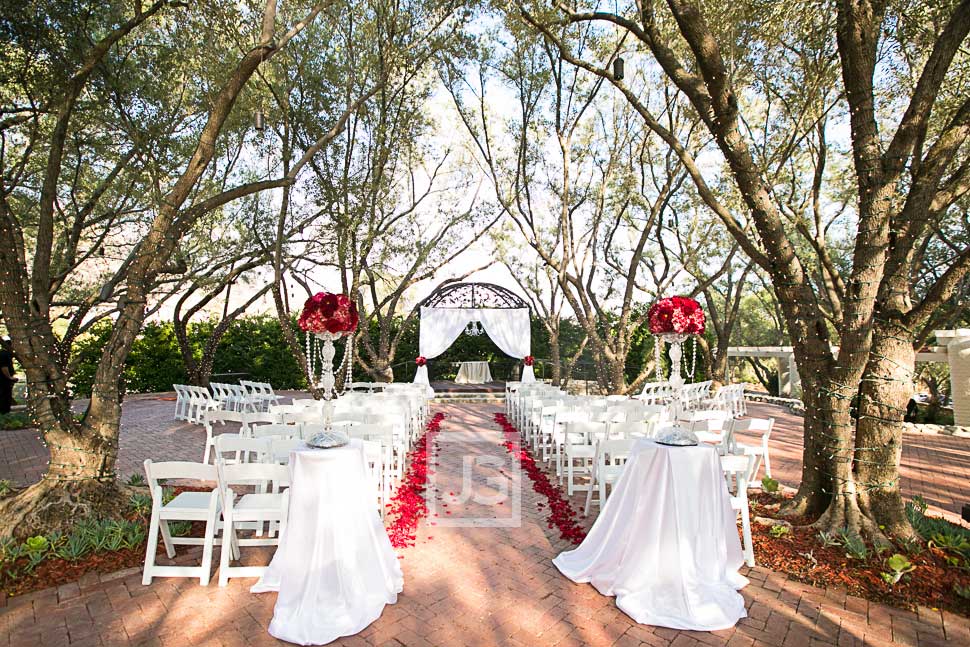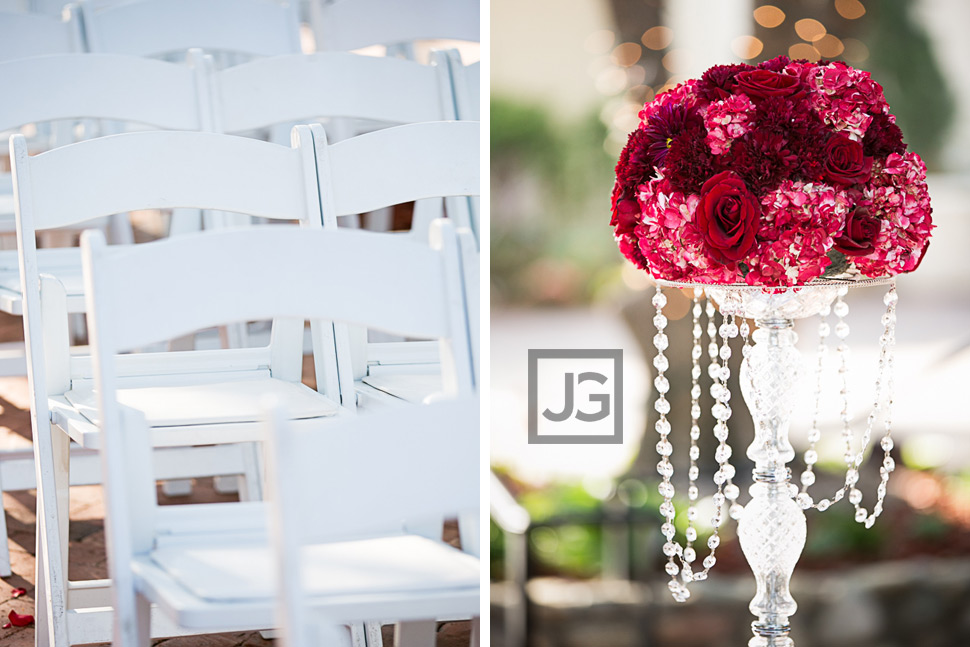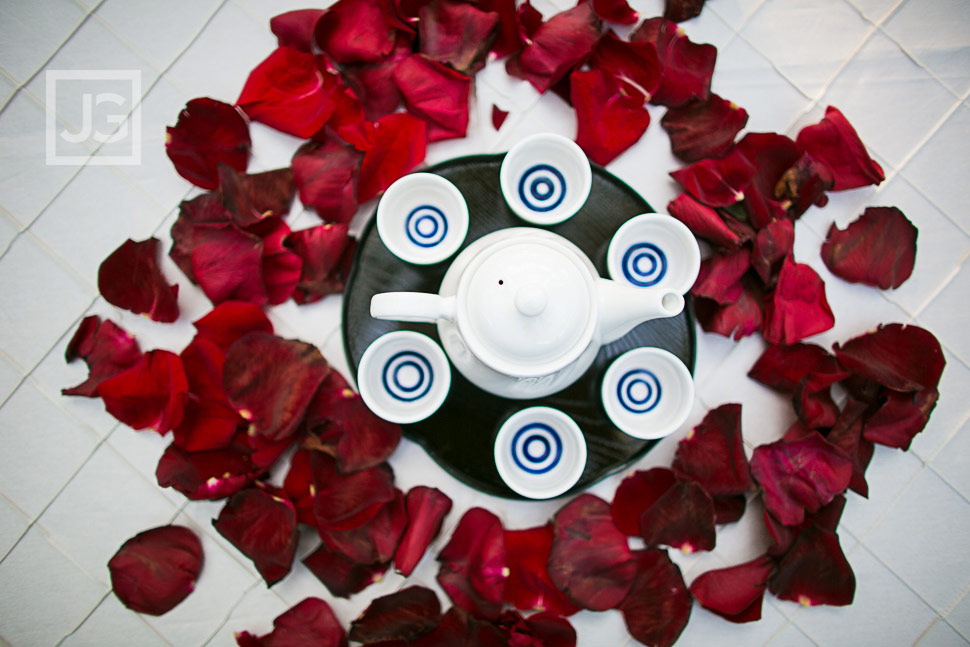 They had their two furry babies, Nismo and Viva walked down the aisle as well. So cute!!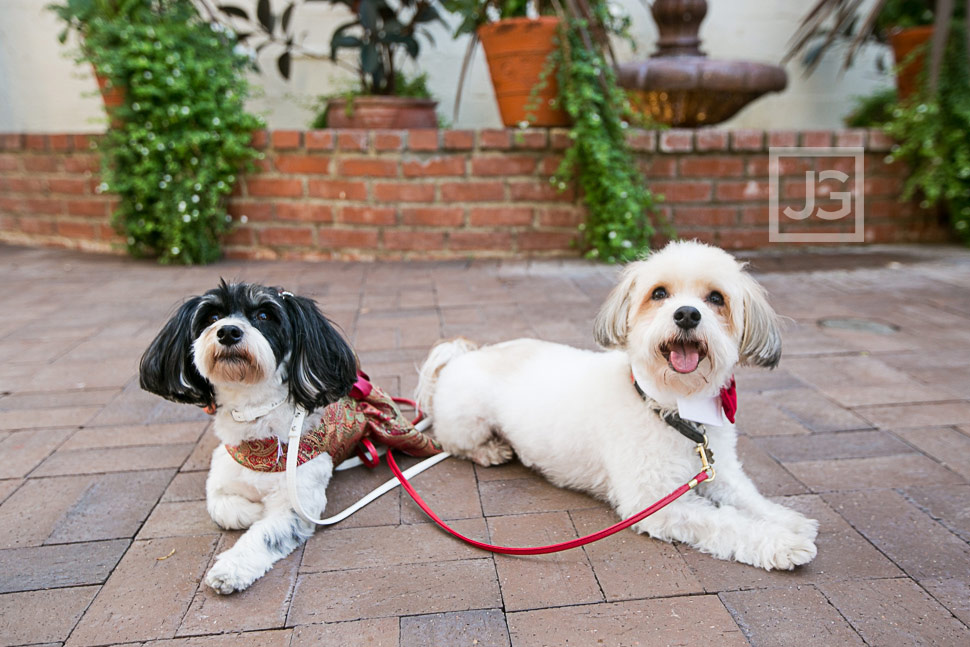 Vy is probably one of the calmest bride I've worked with. Just minutes before the wedding ceremony, there was a little mishap. Oh… nothing big!! Just the hem of her petty coat FELL OFF… that's all!! She was so calm and was smiling the whole time while her bridesmaids sewed her dress. And the serendipitous thing was, one of the gifts she gave her girls were sewing kits. Haha. Came in handy.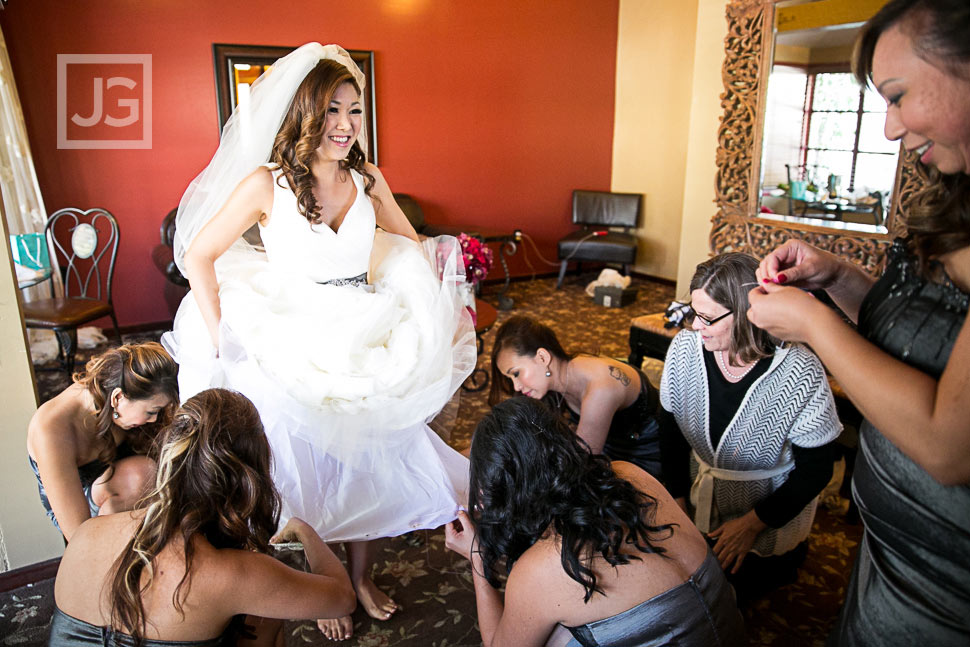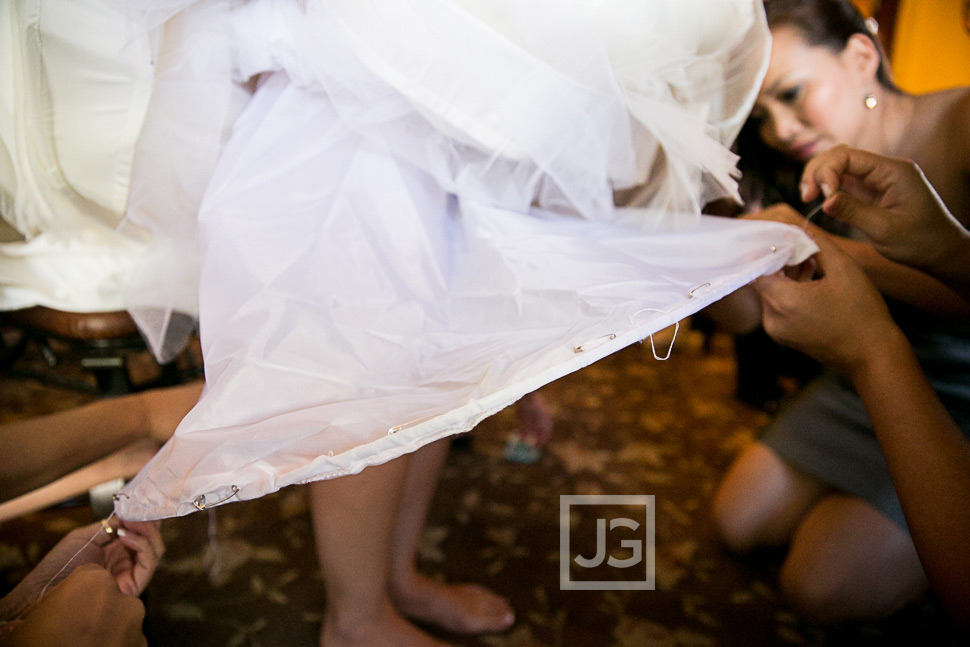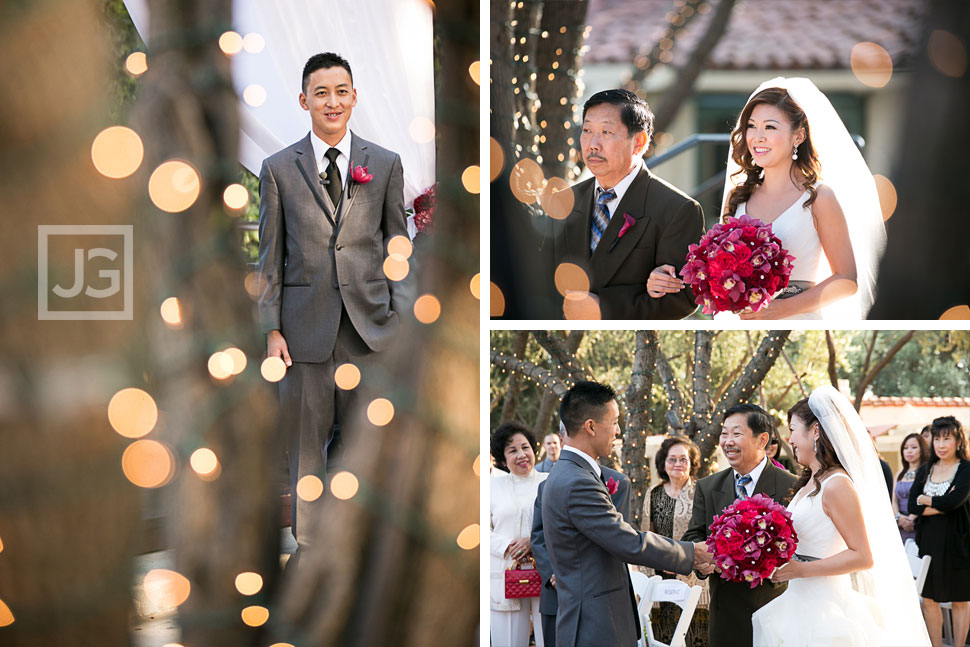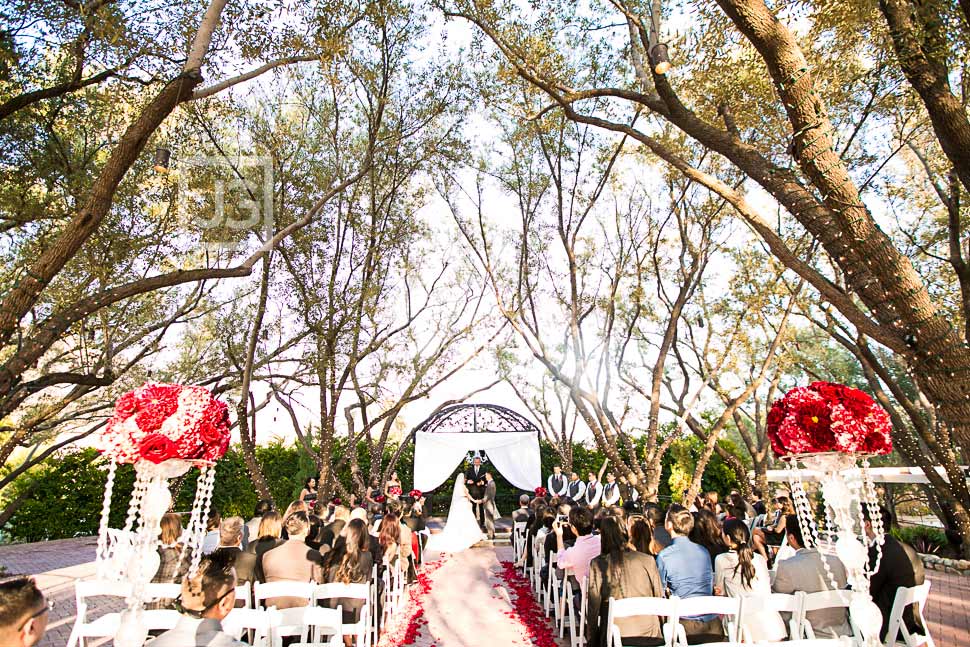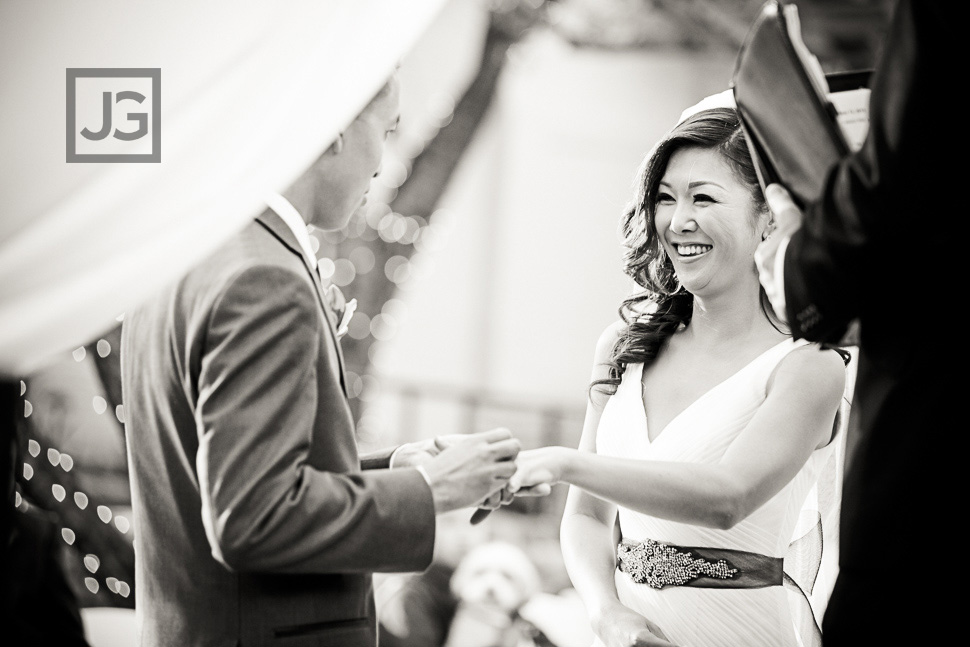 And finally, here she is… escorted down the aisle by her daddy!!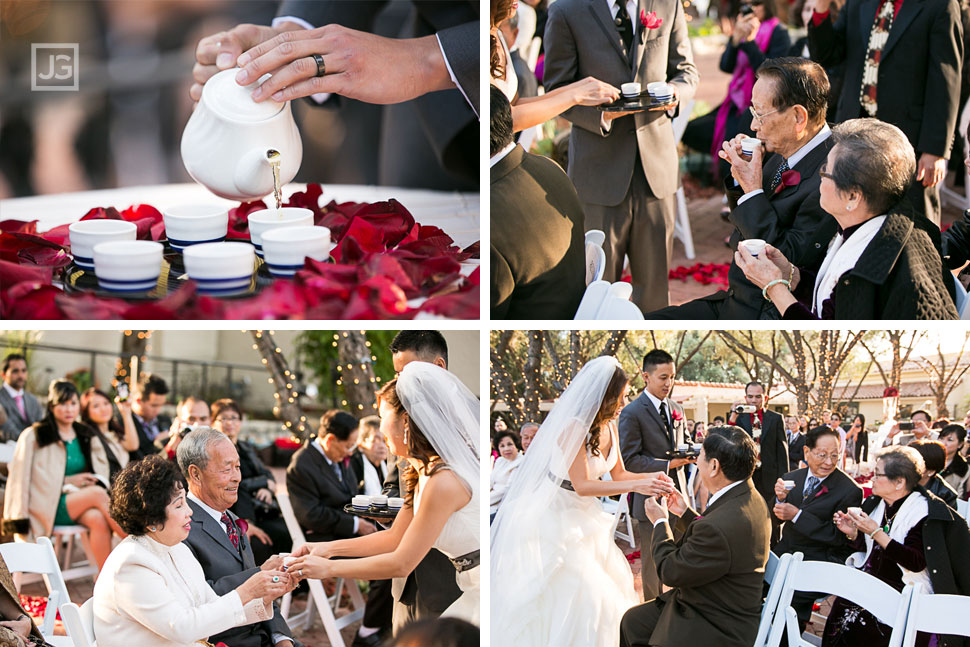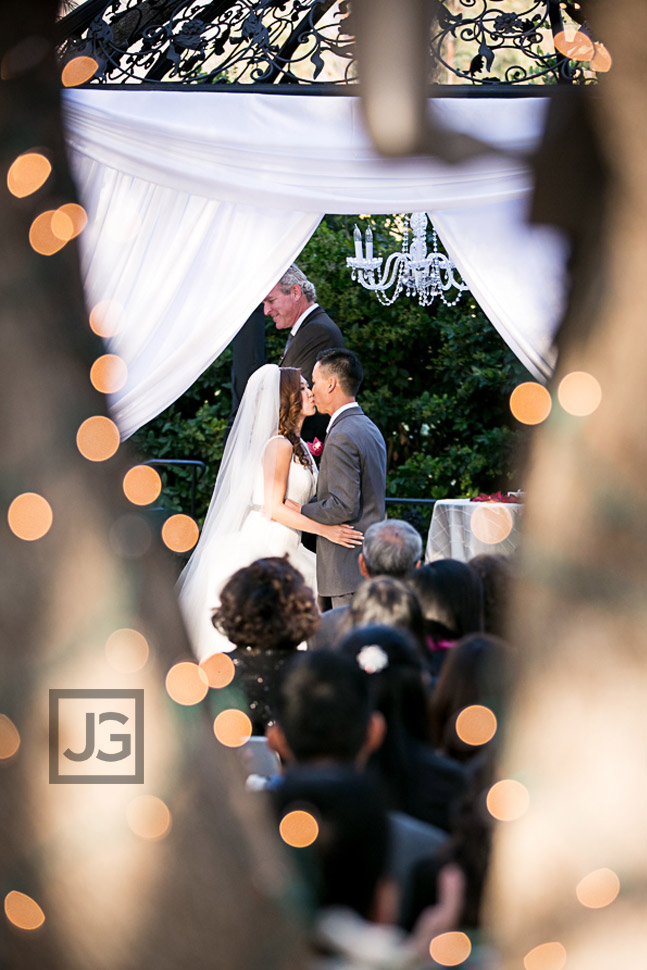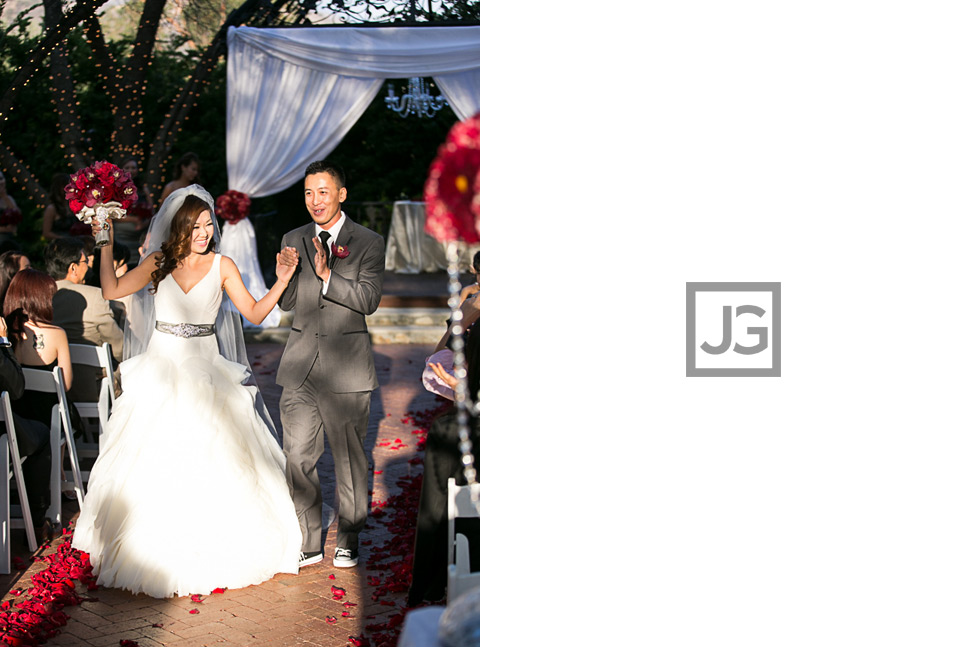 They decided to have a Westernized wedding but to honor their parents and grand parents, they included the traditional tea ceremony within the modern ceremony.  Great idea!!
Padua Hills Theatre Wedding Reception
The ballroom looked amazing thanks to Cristina of Posh Peony Events!!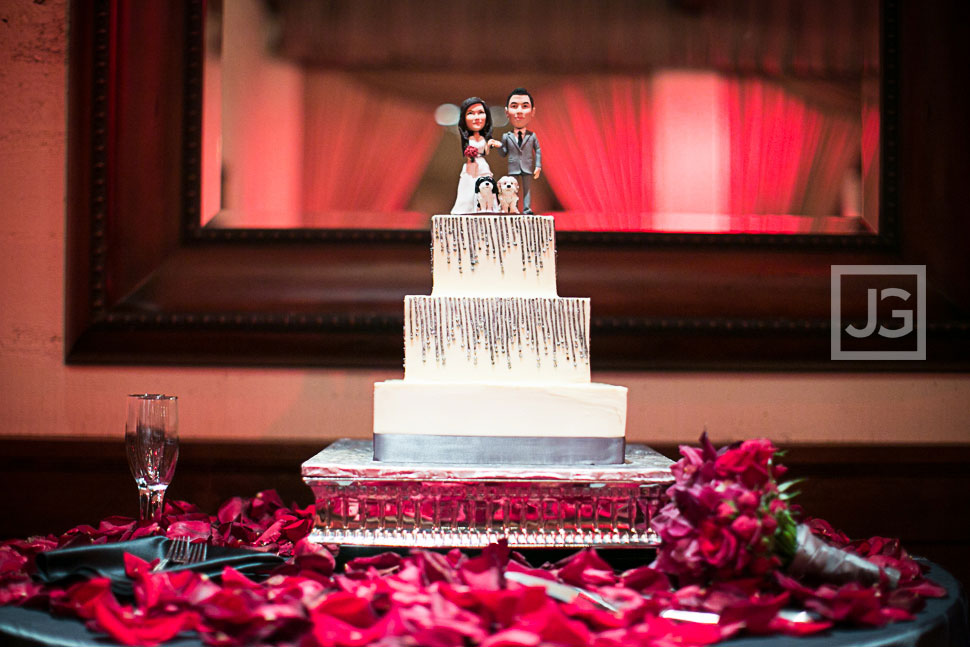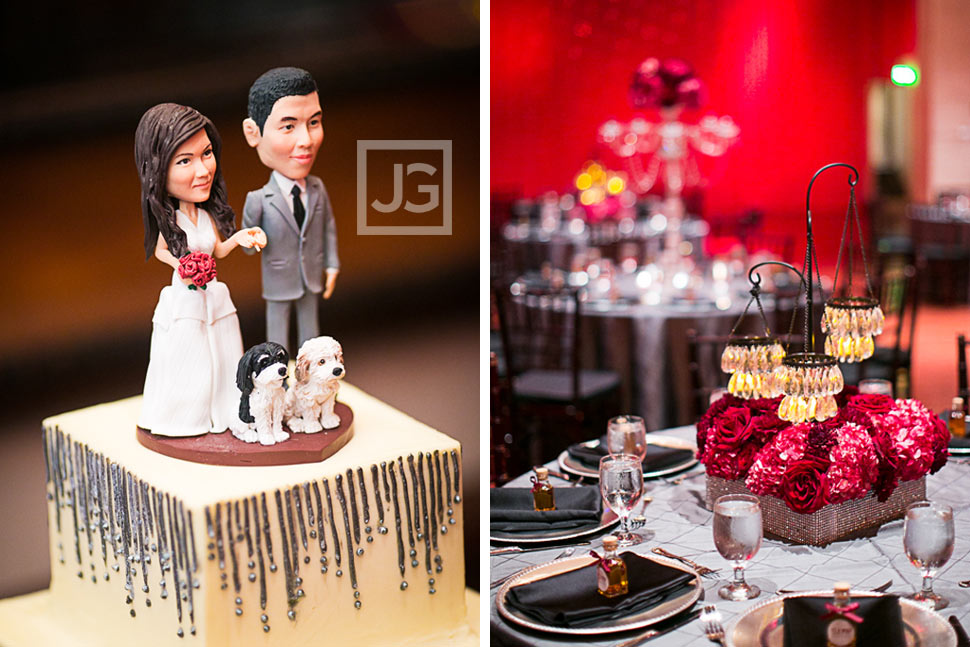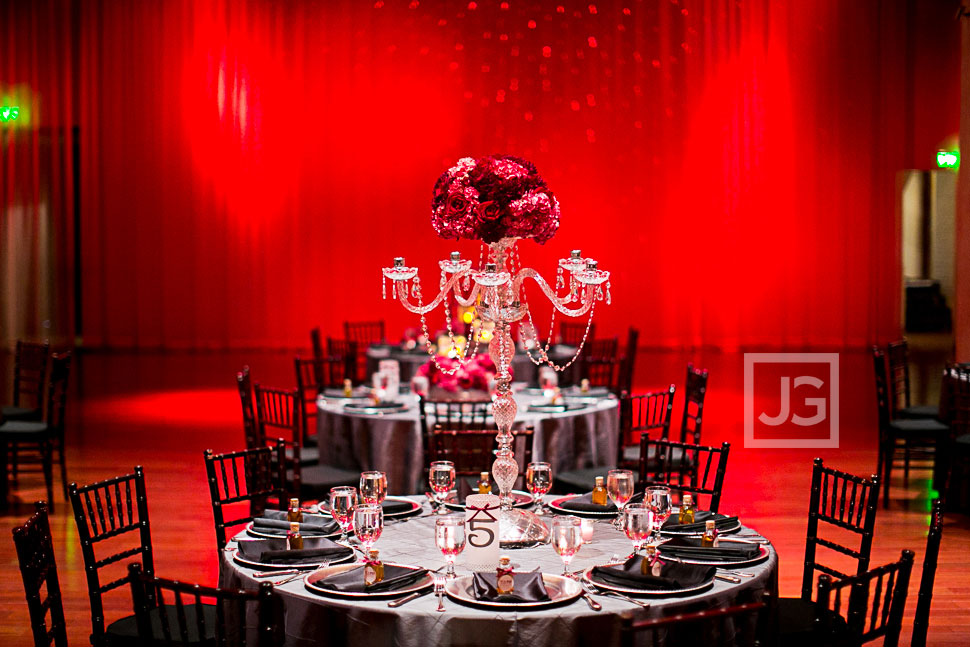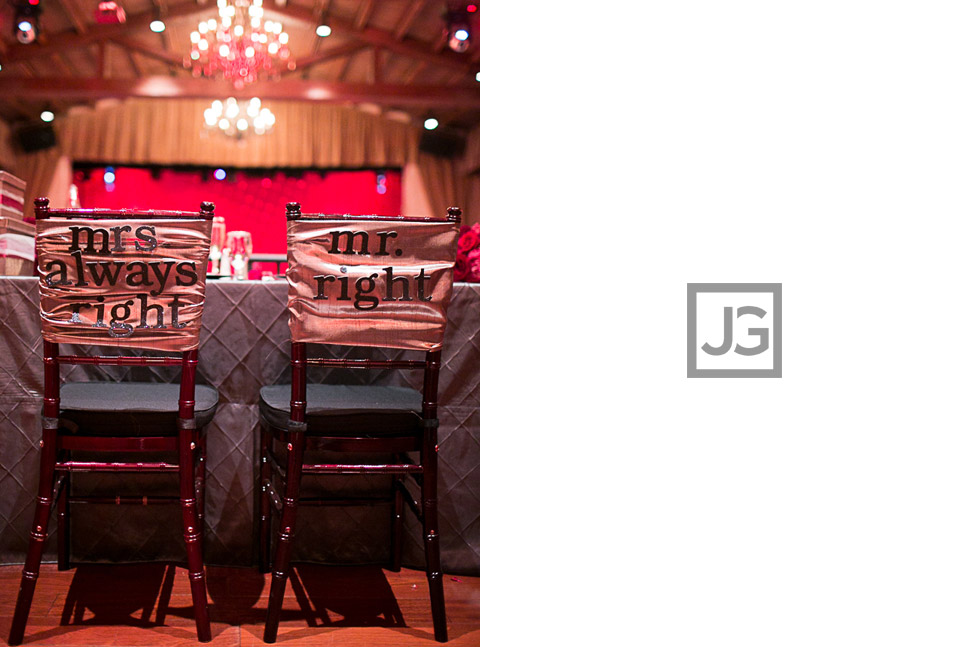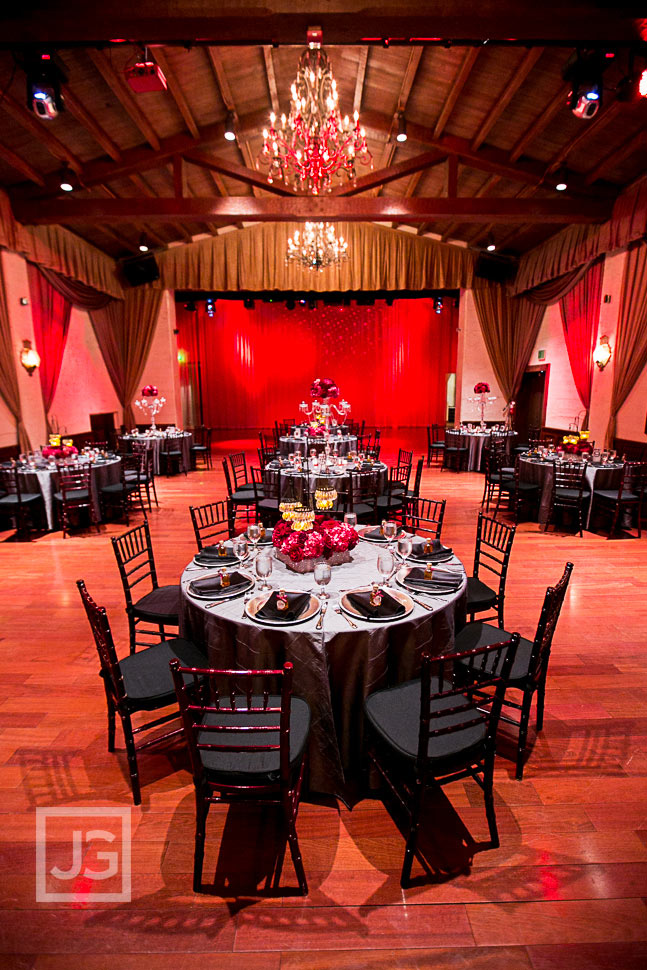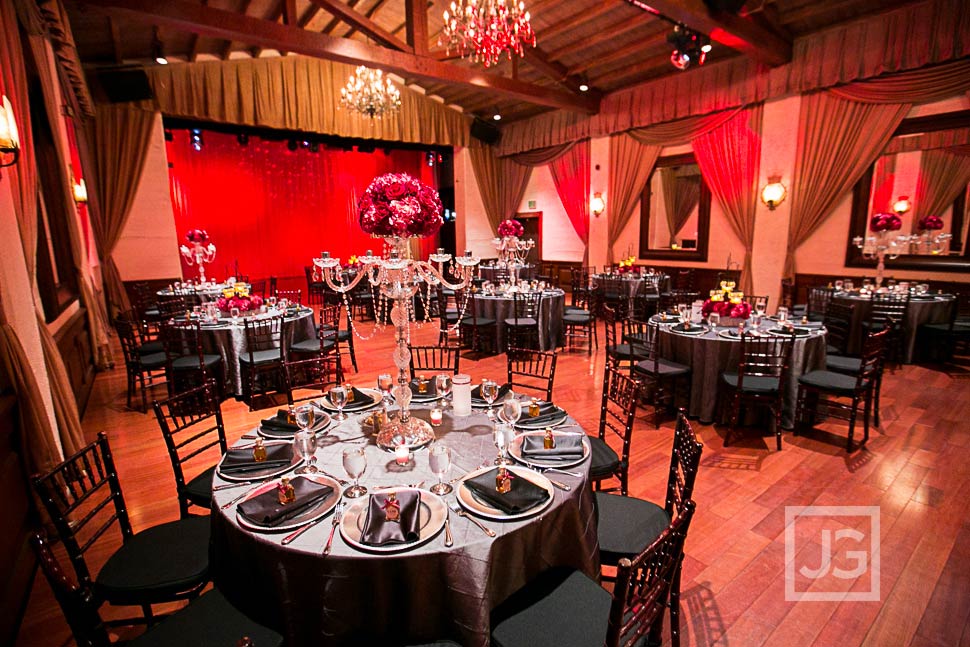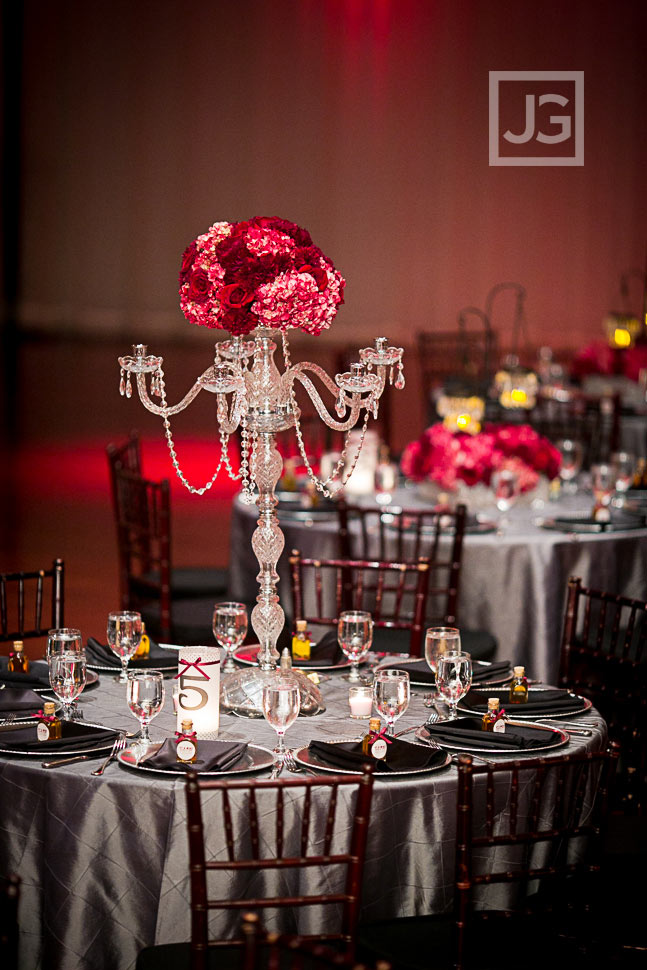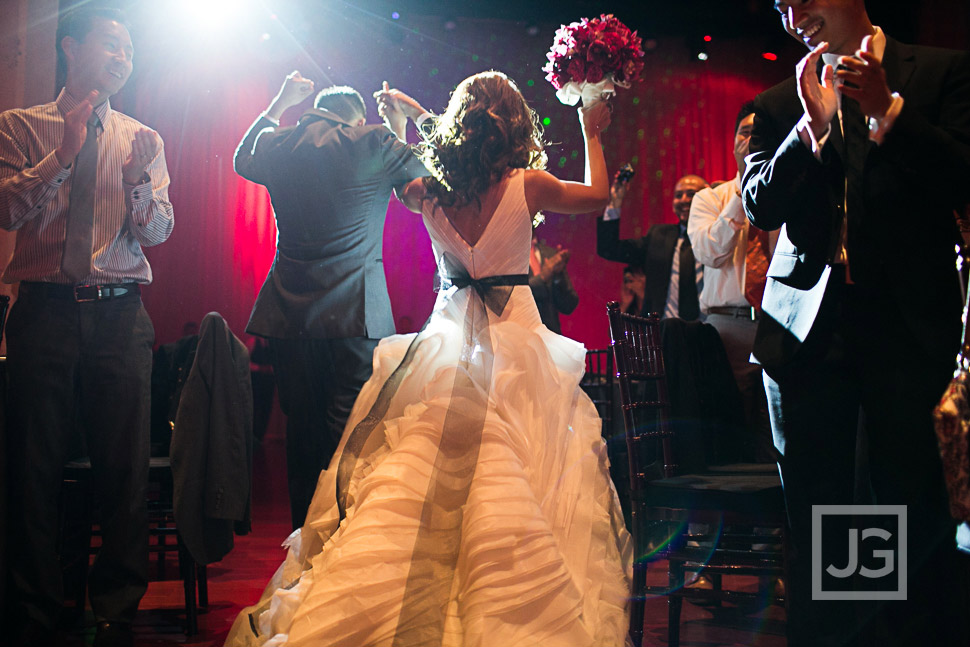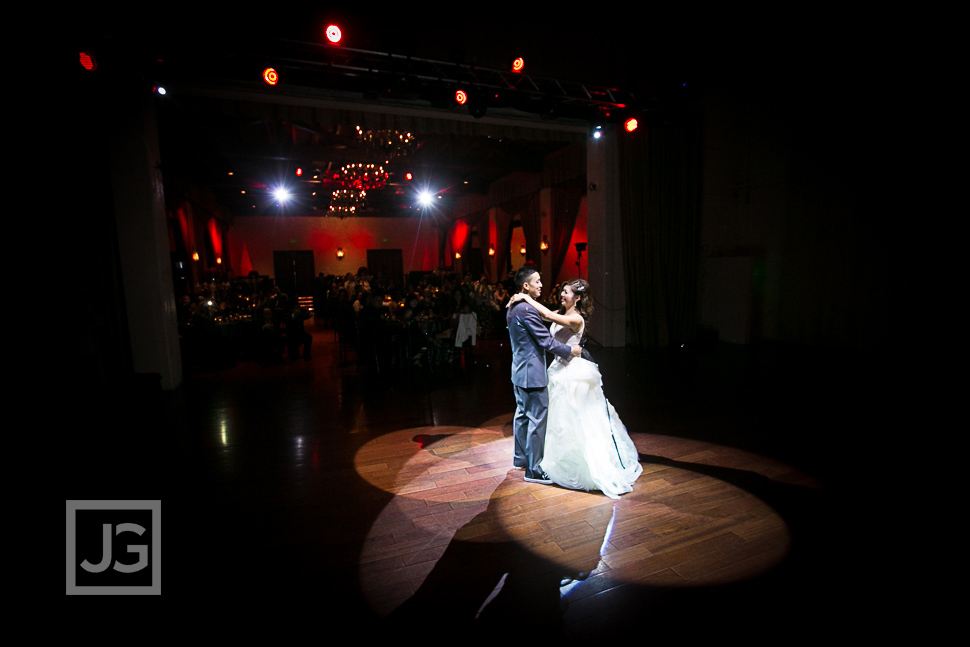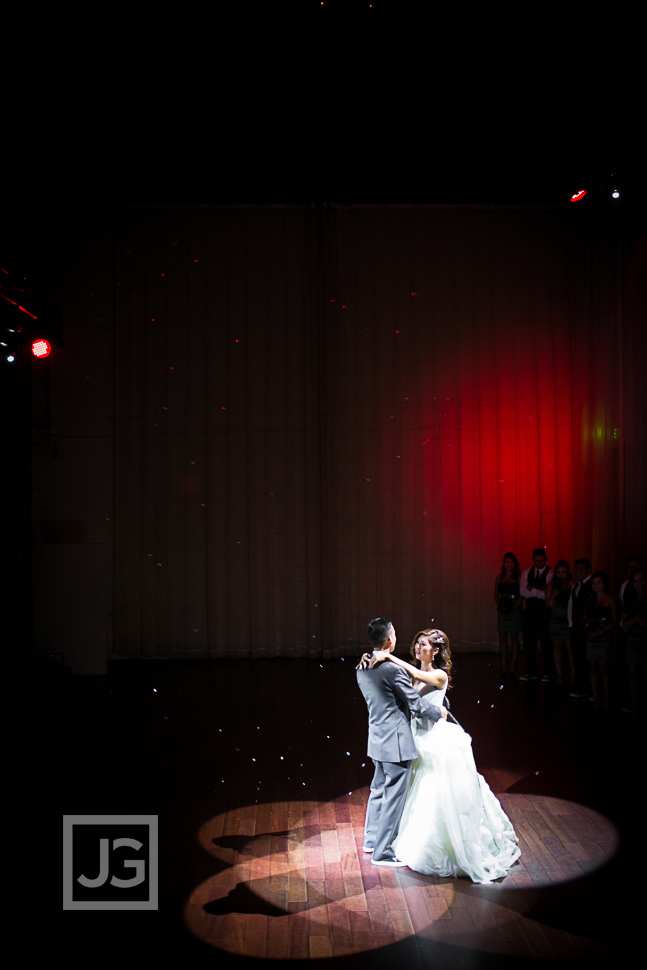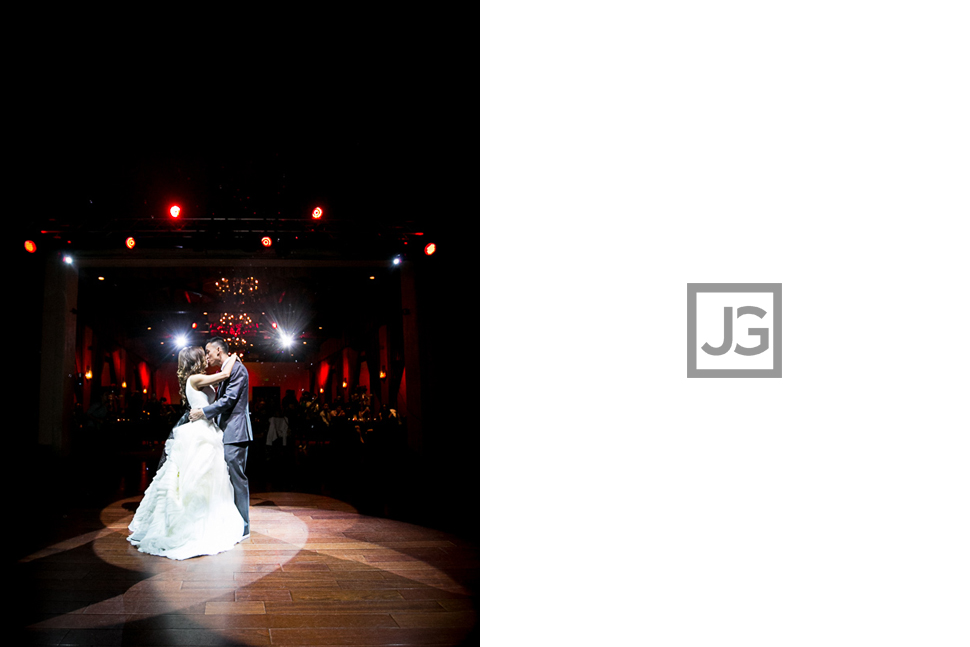 During dining, we sneaked the Bride and Groom out for a few night photos!!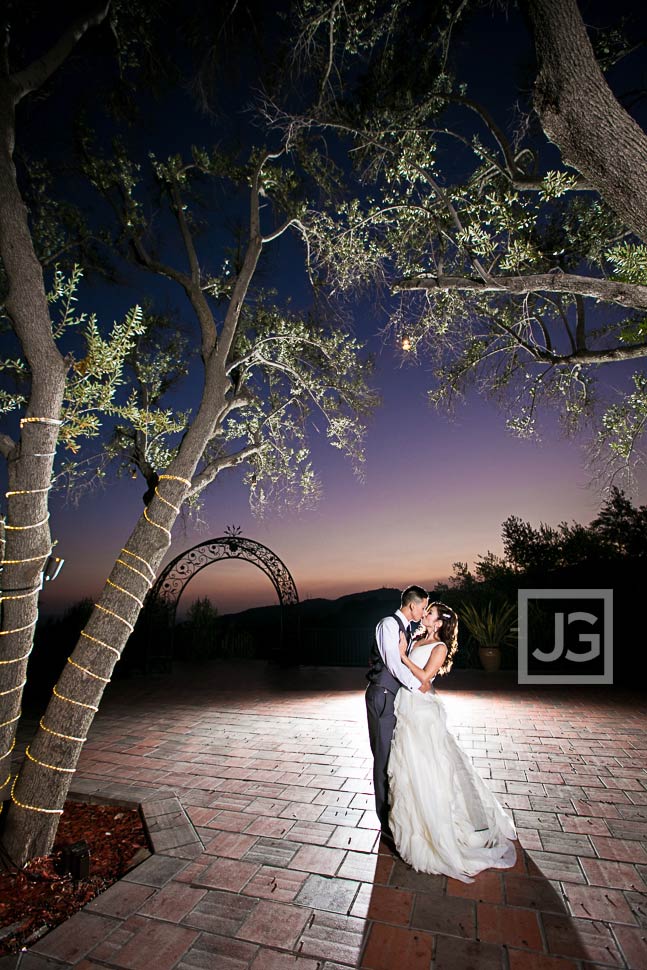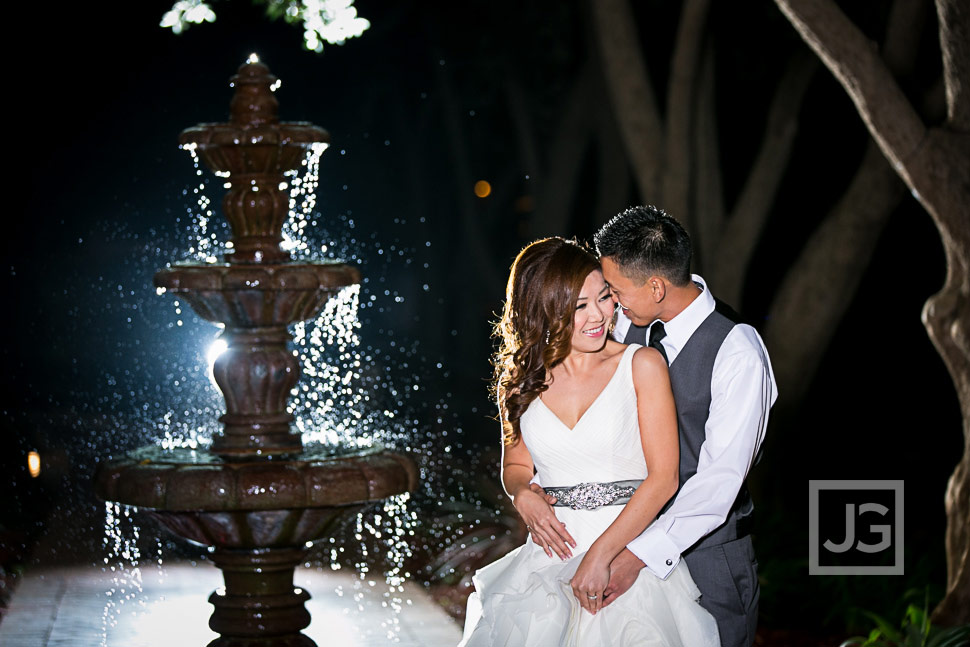 I absolutely LOVE these! So enchanting…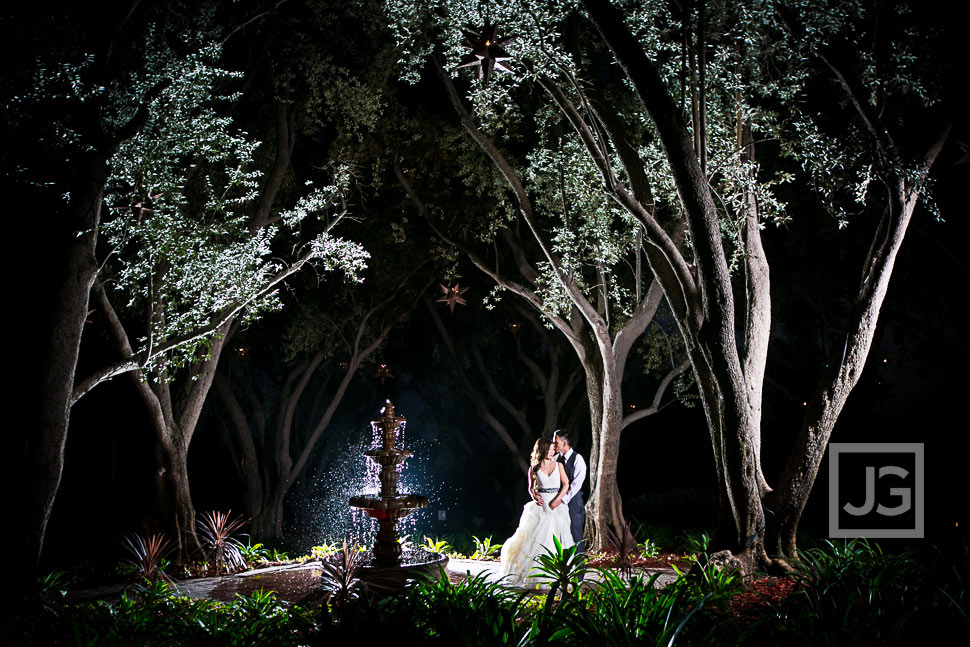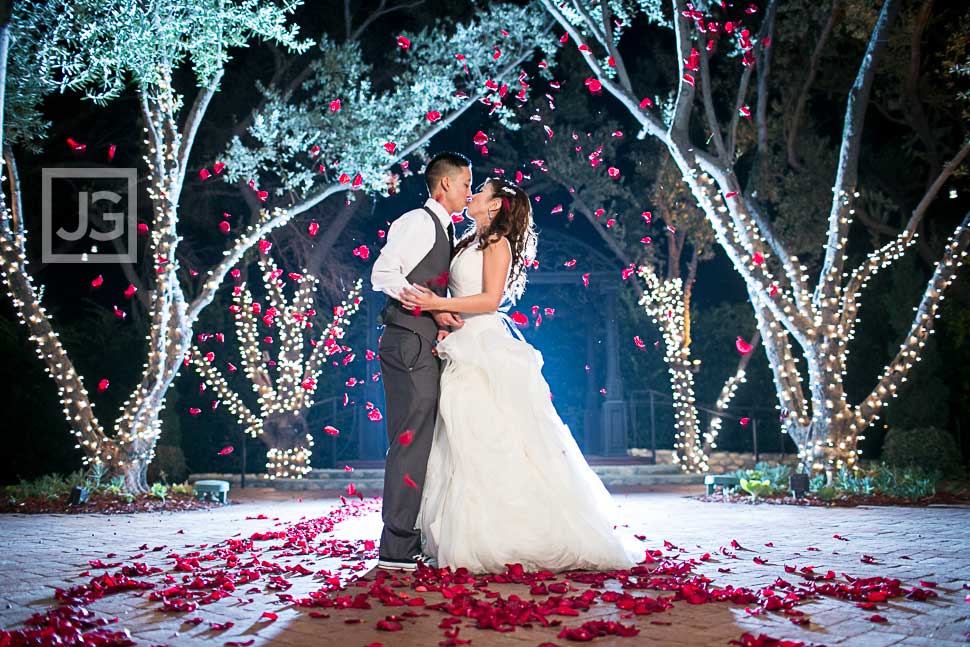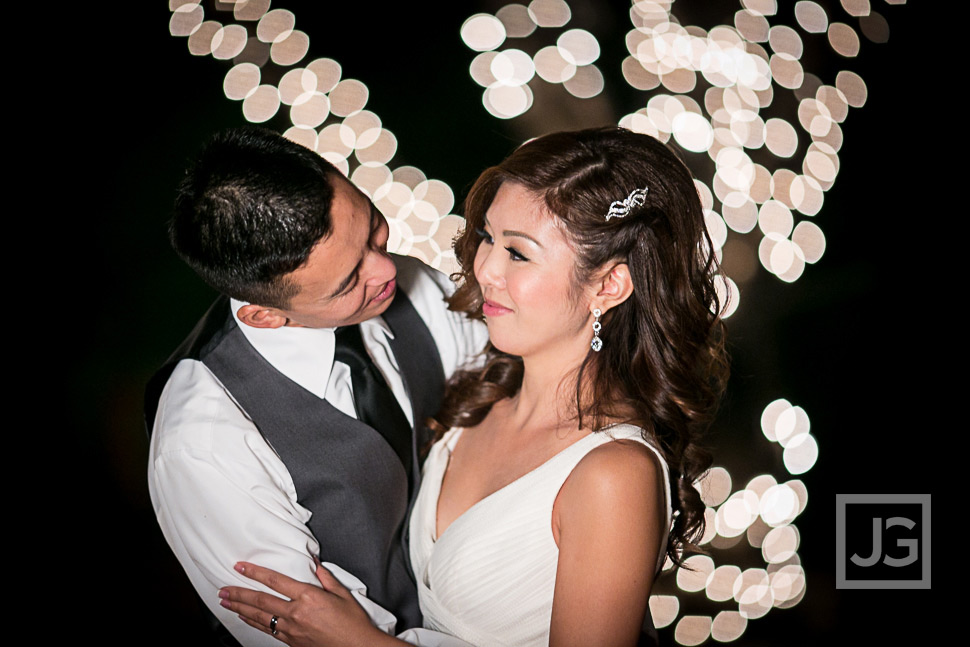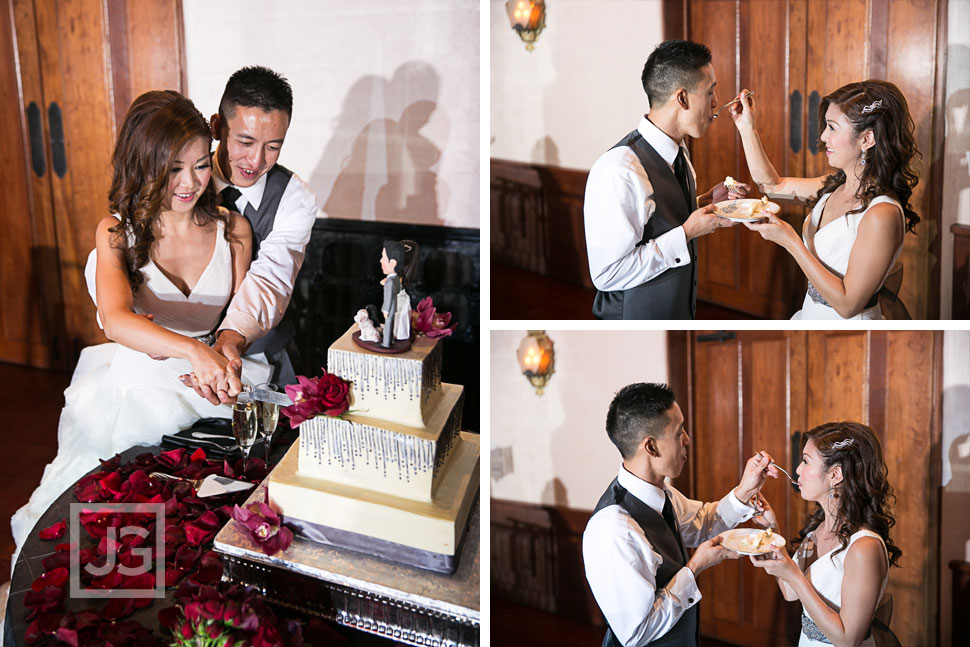 Once the caking cutting was done, the party started!! Dancing, shots, more shots, dancing, and MORE SHOTS!! My kinda wedding! LOL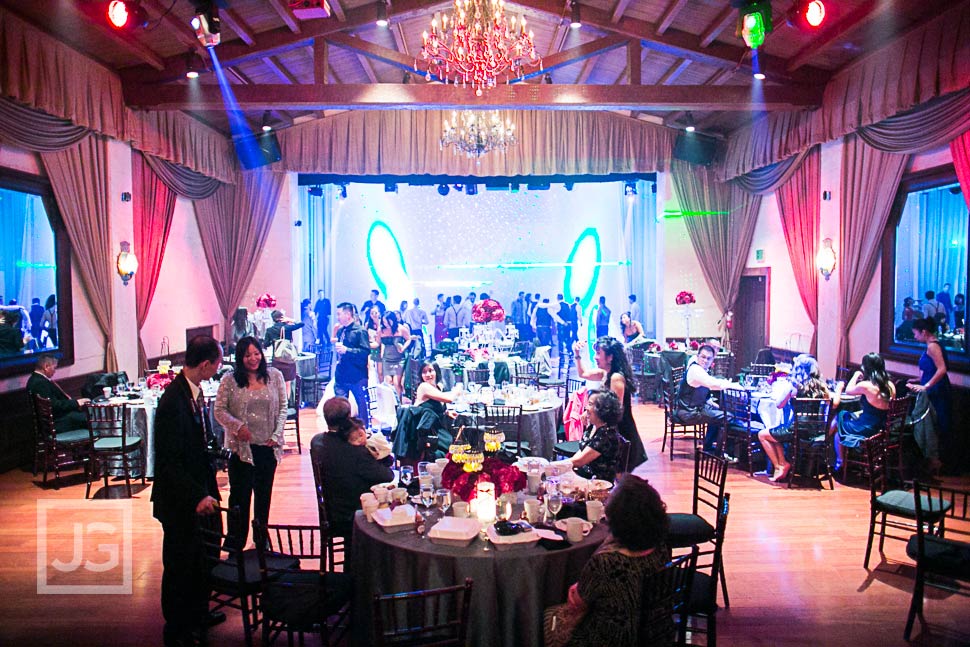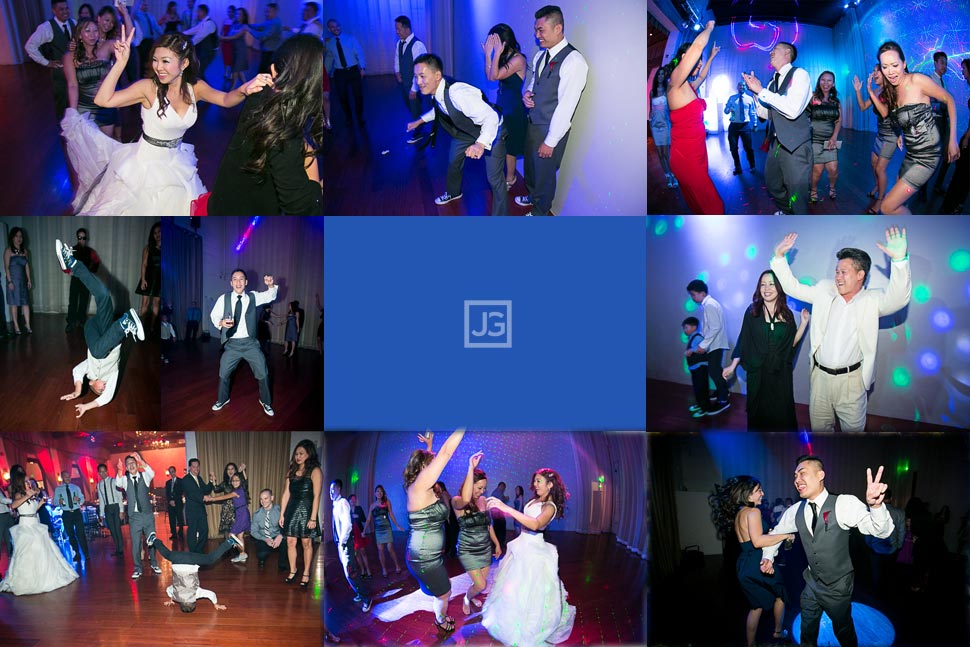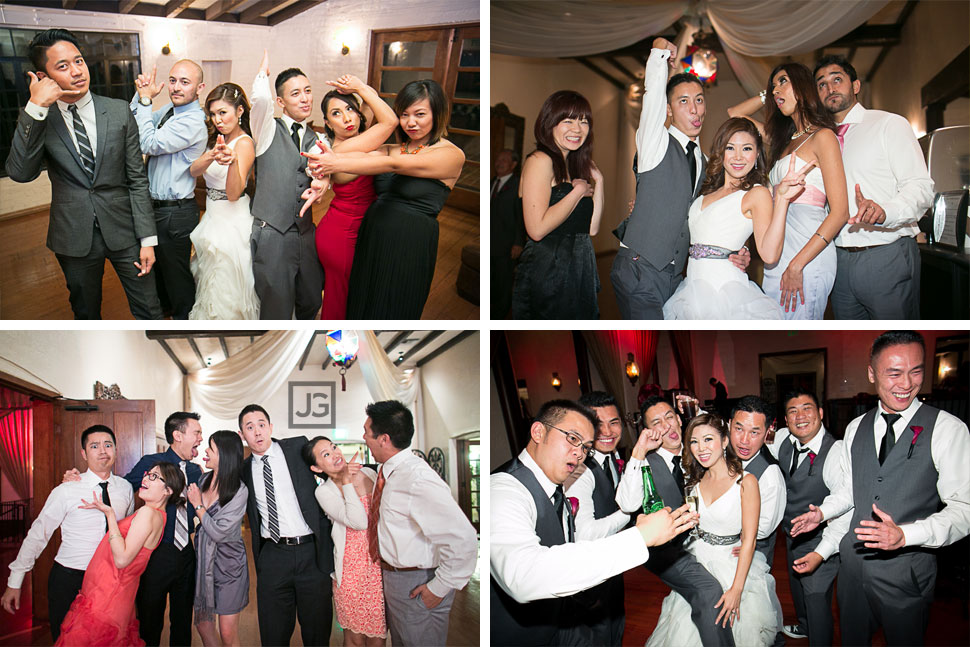 And here… we all got to see Mike's impressive dance moves!!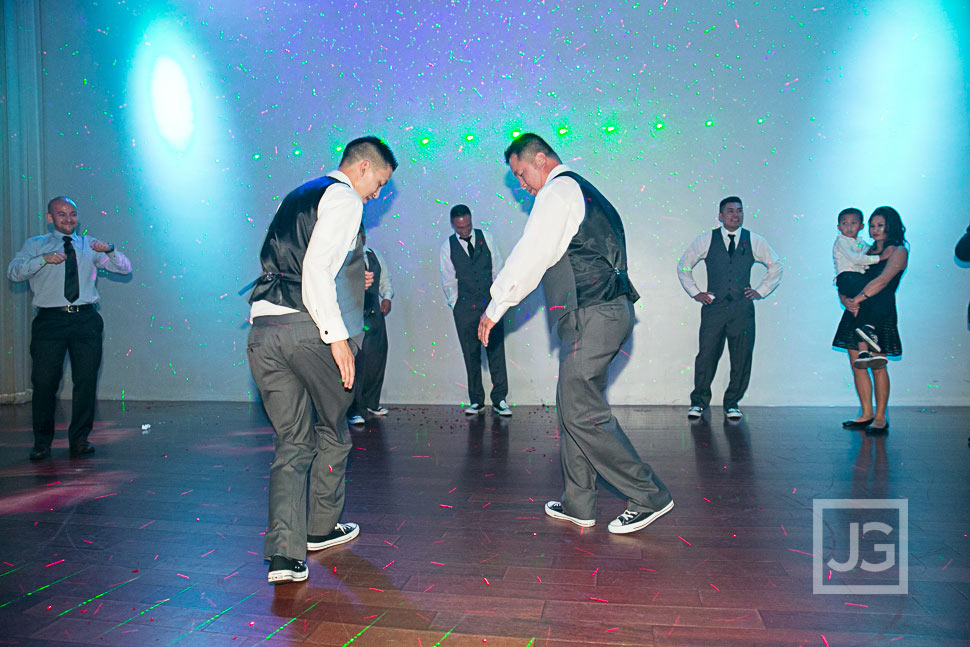 Mike's dance off with his nephew!! LOL… Mike, stop picking on the little kids (and pick on someone your own size). =D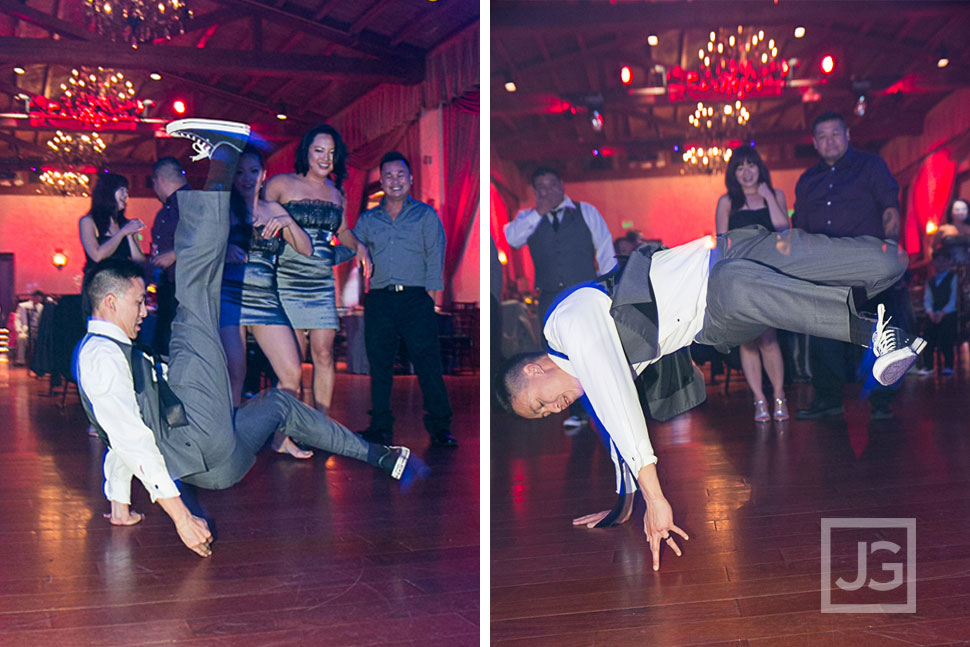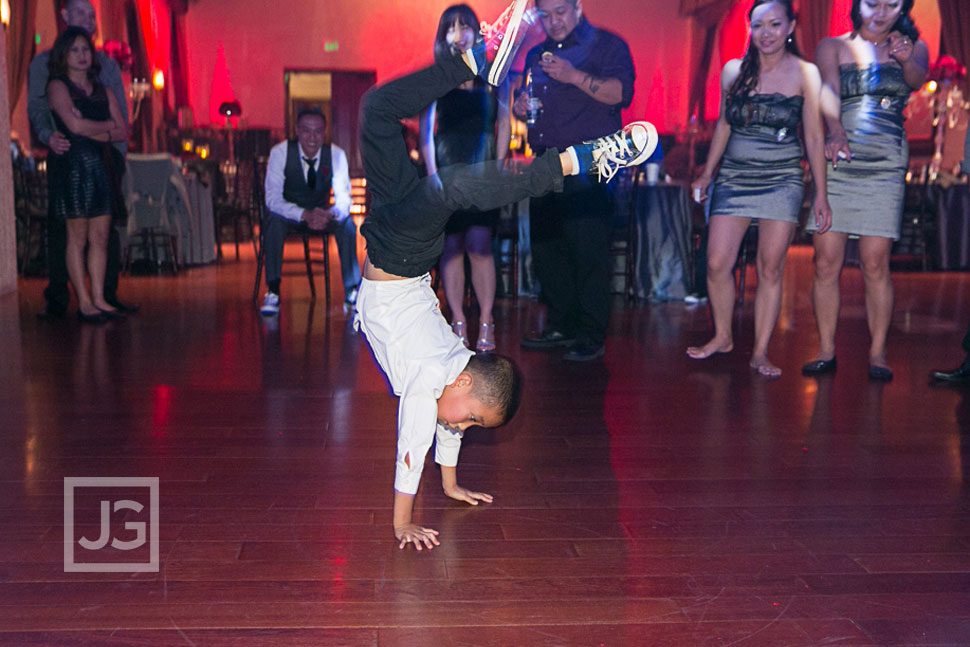 Yup… more shots!!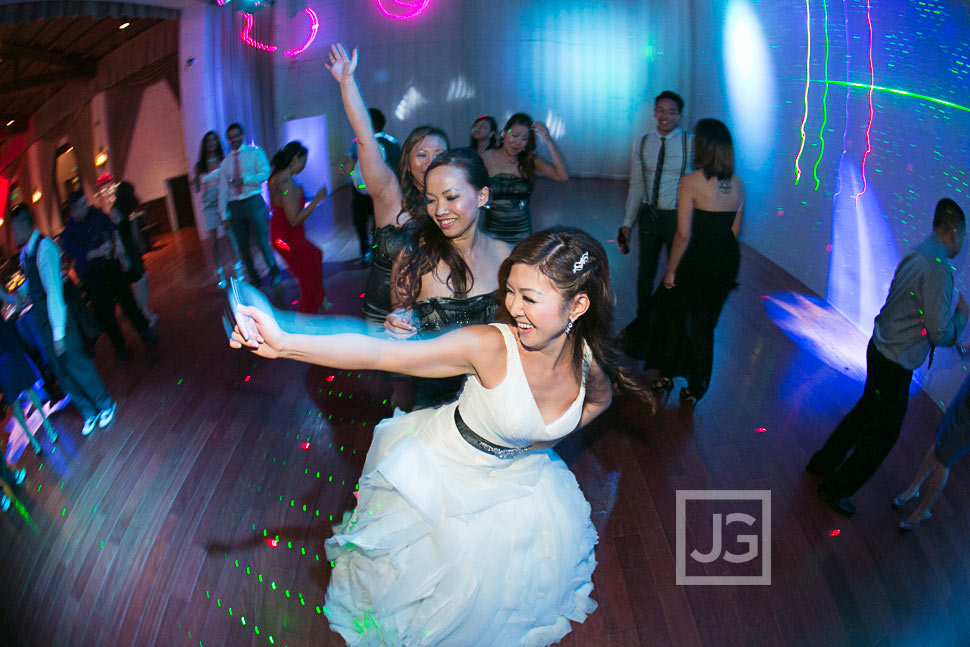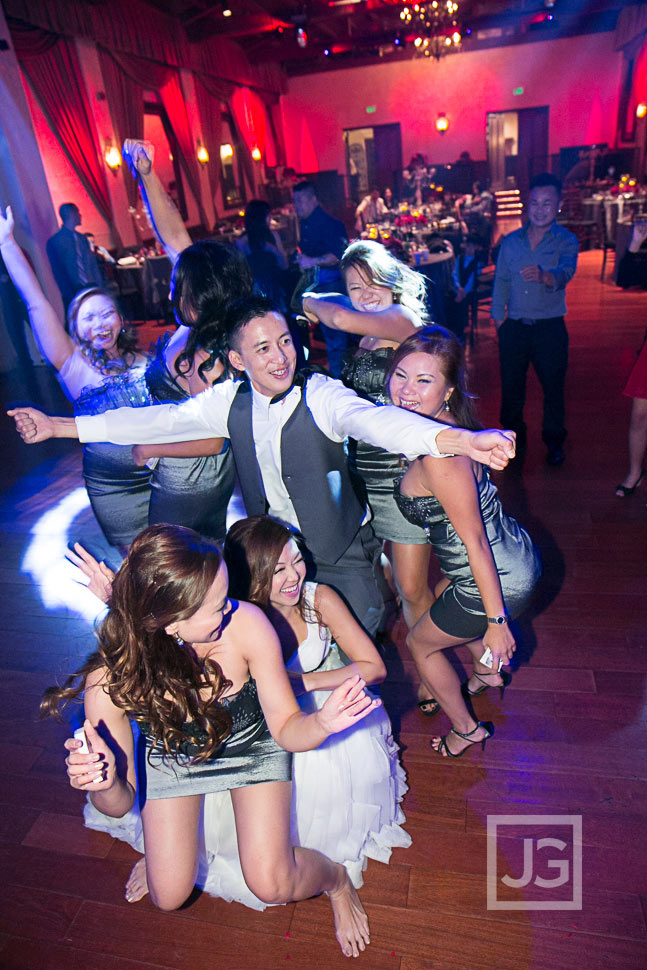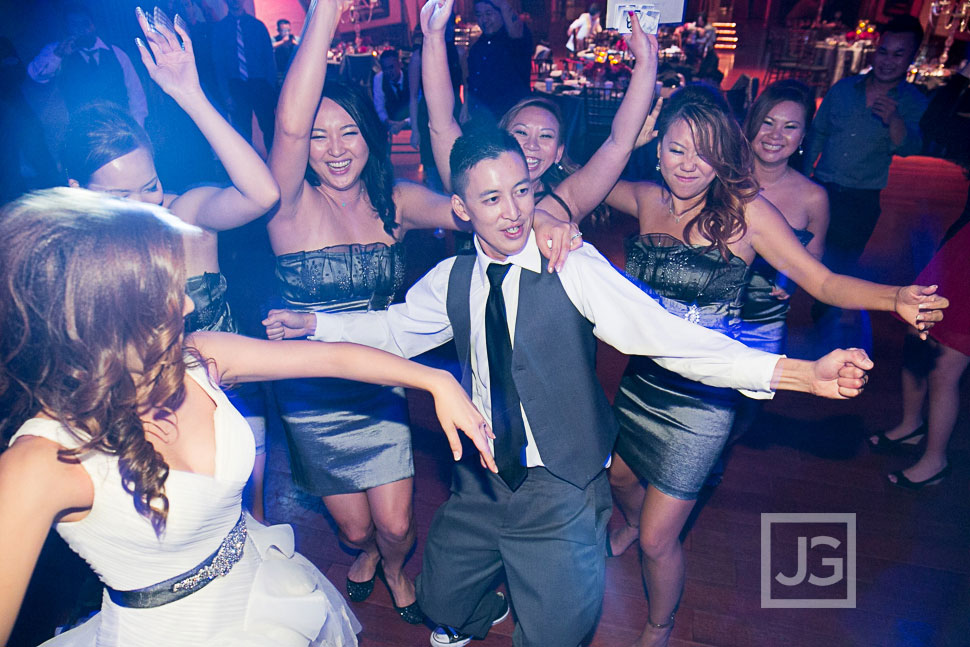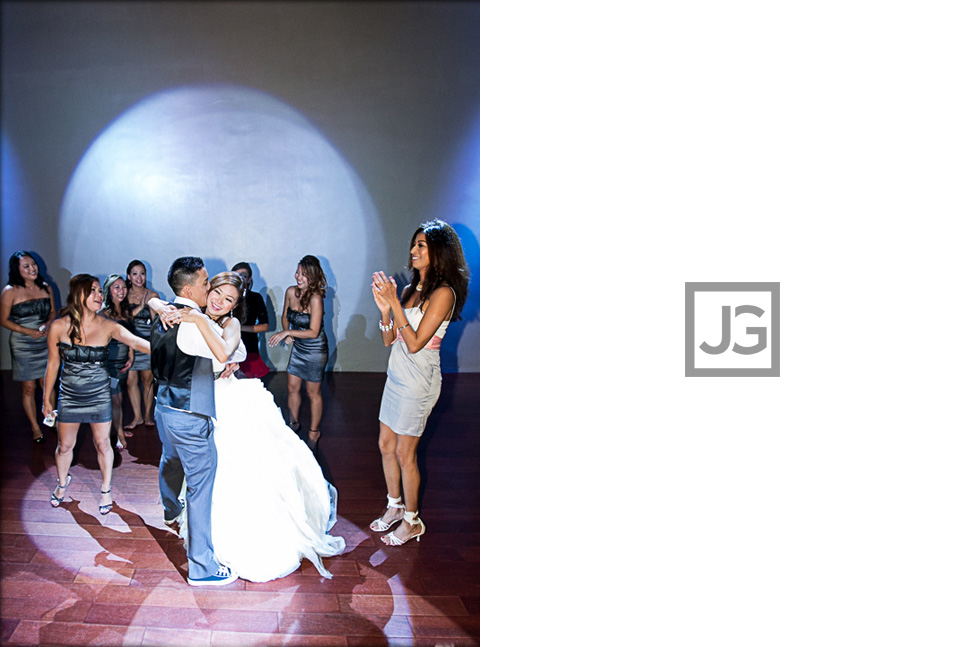 This article shows Padua Hills Theatre wedding photography in Claremont. Padua Hills is an amazing venue for wedding photos, with an olive orchard with water fountains and one of the best lit reception ballrooms we've worked in (especially for the first dance).
Make sure to check out our Instagram feed from more recent examples of our wedding photography. Here is a post from another wedding we did at Padua Hills Theatre: