Happy Valentine's Day Everyone!!  And a BIG Congrats to those who got engaged today!! Yay!! Now call me up!  =D But read on for our day of Hilton Universal City wedding photography with Jeanette + Tommy!
Although we are already two and half months into the New Year, please forgive me for still blogging shoots from 2012. I still have tons of fun-filled & gorgeous weddings (as well as cute & romantic engagement sessions) to share. I can't think of a better way to end year 2012 than with Jeanette and Tommy's beautiful wedding at the Universal City Hilton. Jeanette and I first met at Cindy & Chris' wedding at the Hilton, San Gabriel. [Thank you Cindy & Chris for trusting and referring us.] And although we chatted for a bit (about Lee's Sandwich and Coffee… haha), I didn't really get a chance to get to know her until we spoke on the phone and met over coffee. We bonded right away when talking about our mothers and having to coordinate an Asian-American wedding. Believe me… we could of written a book titled, "My Asian Mom". Hahaha. Just kidding… I love you Mom!! (I know she's reading this). =D
Jeanette and Tommy (who is a professional golfer from Thailand) are such beautiful, fun and charming people; and their wedding was nothing short of that!!  And as if the holiday season was not warm enough, here you have a once in a lifetime celebration that brings friends and family closer together.  Congratulations again Jeanette and Tommy!! Thank you for having Steven and I there as your photographers!!  And thank you Steven Tran for assisting me with the day!
Wedding Preparation at the Hilton Universal City
LOVE this ring shot!!

Once again, we worked with the talented Angelina (of the All Made Up Team).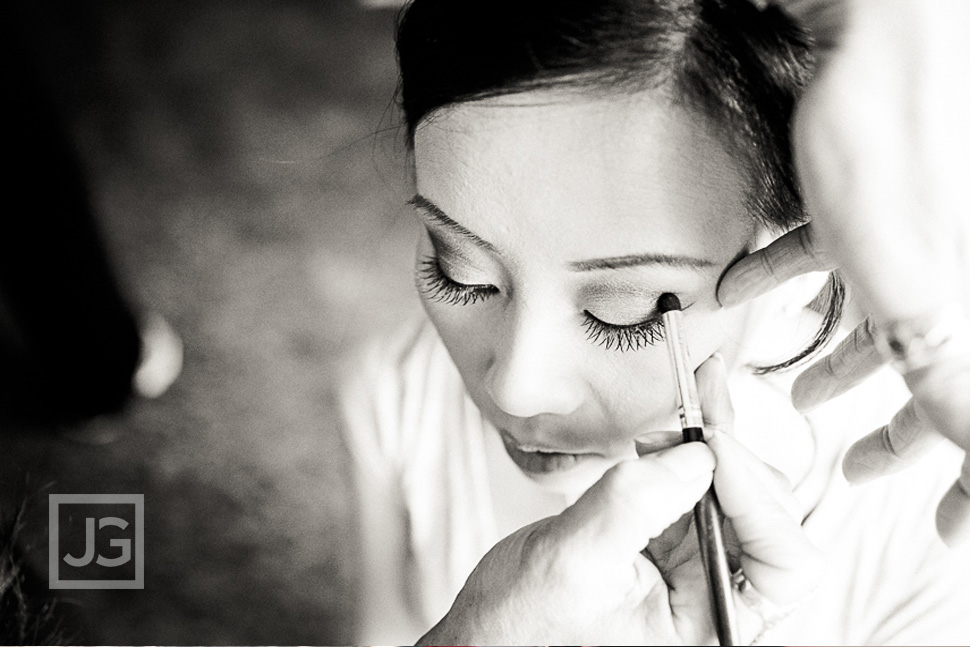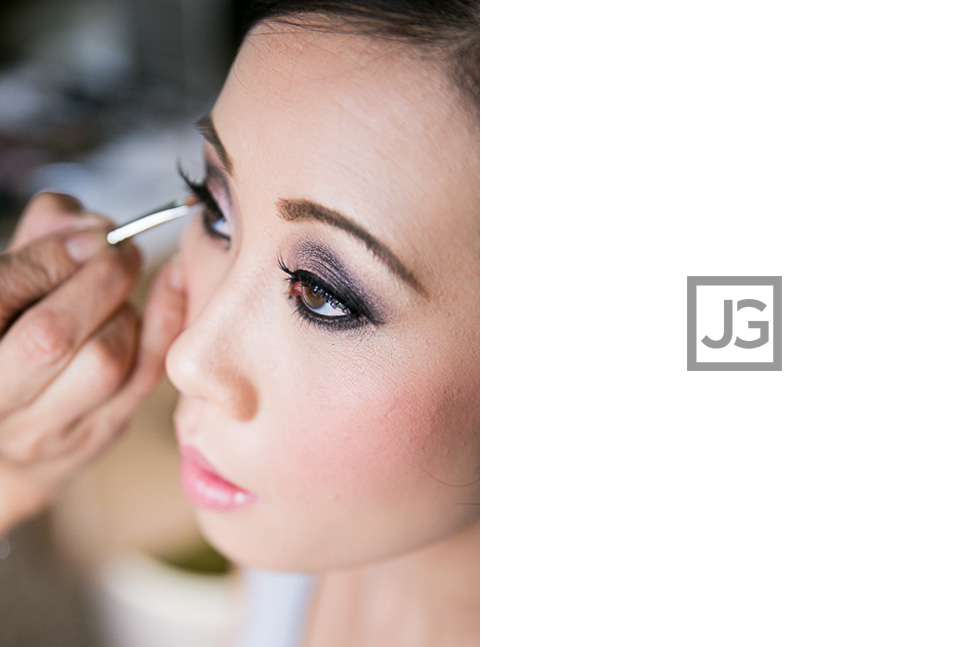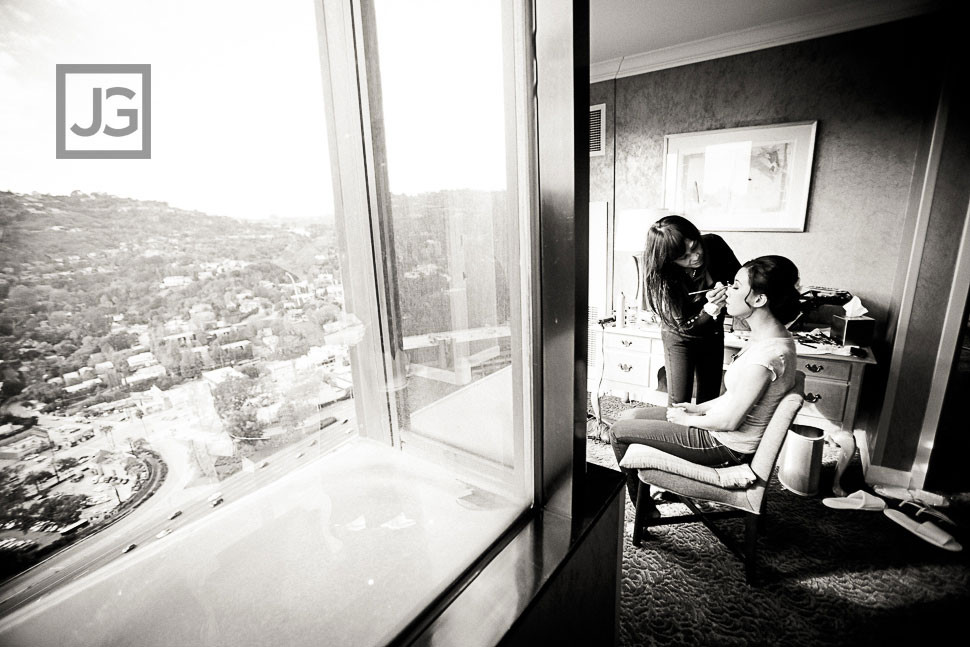 And here's Tommy getting ready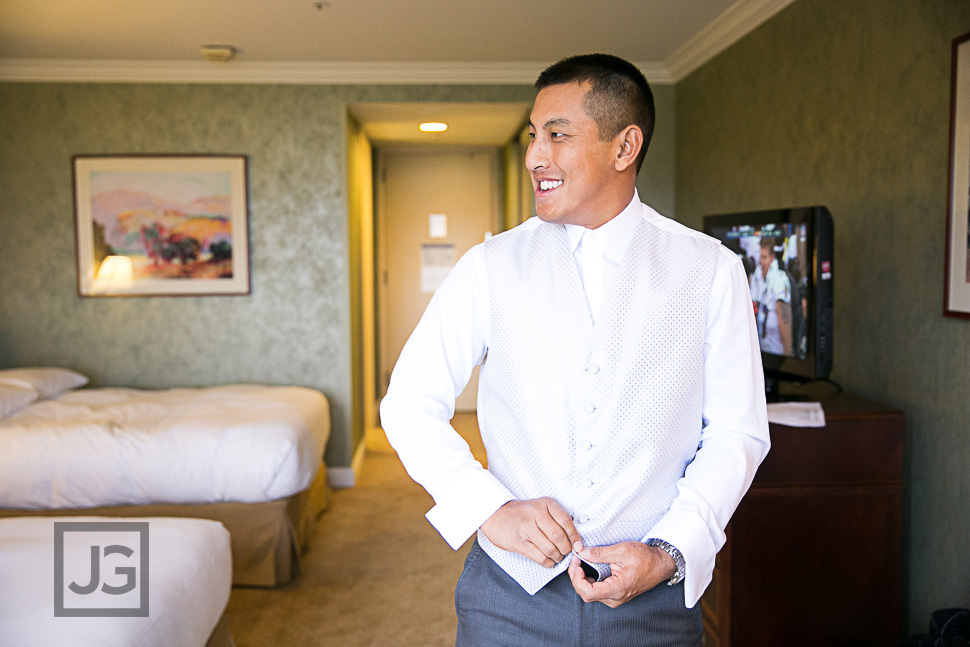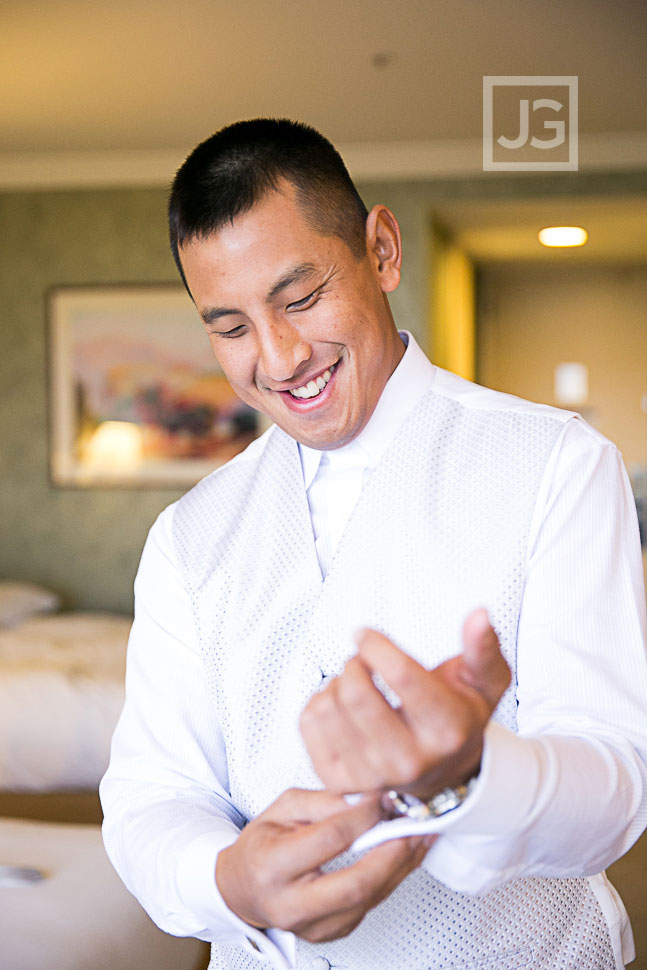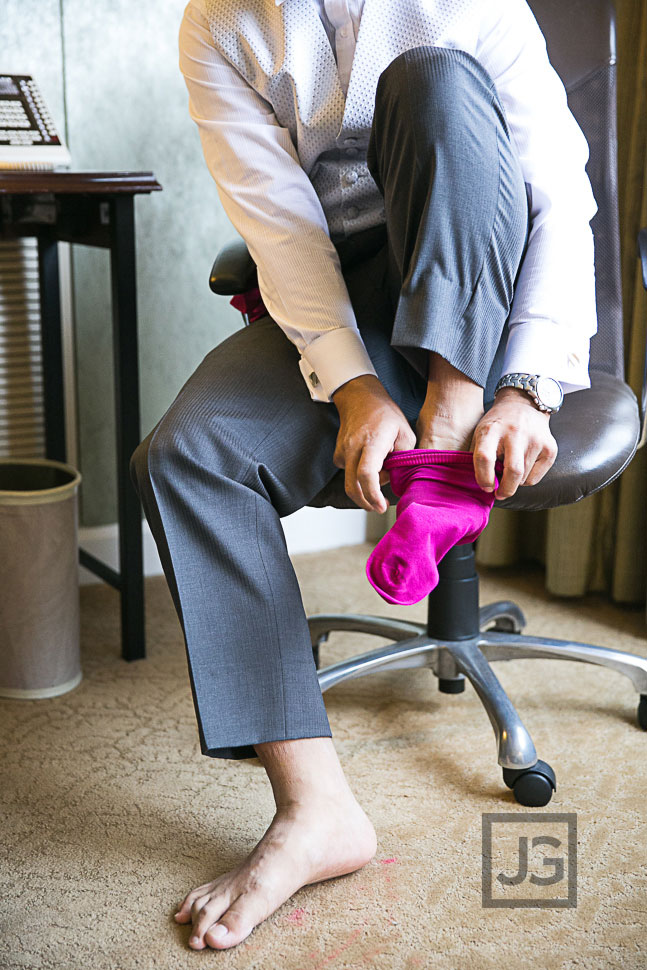 And into the Wedding Dress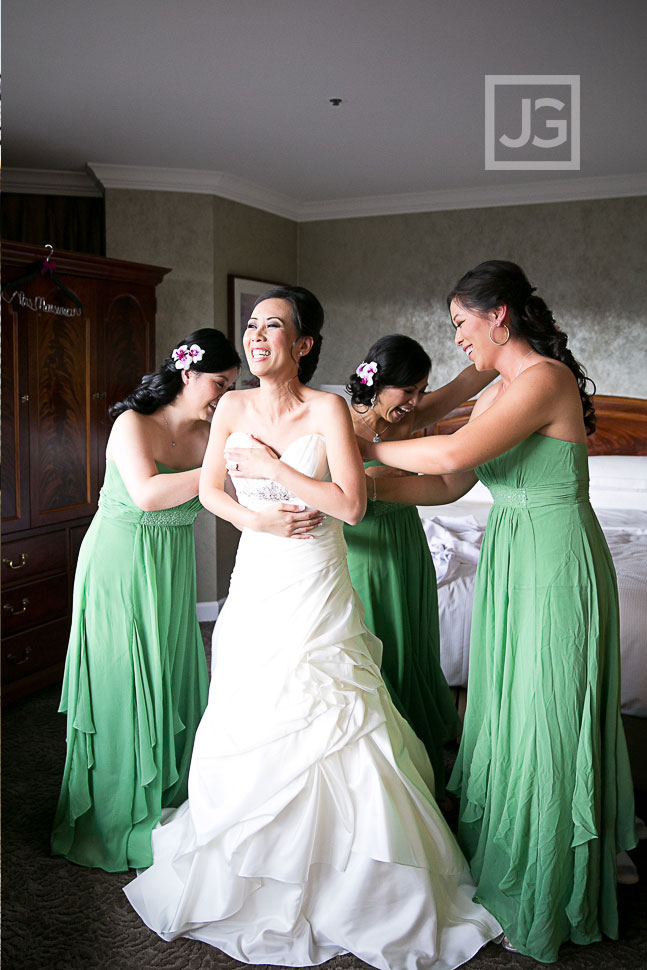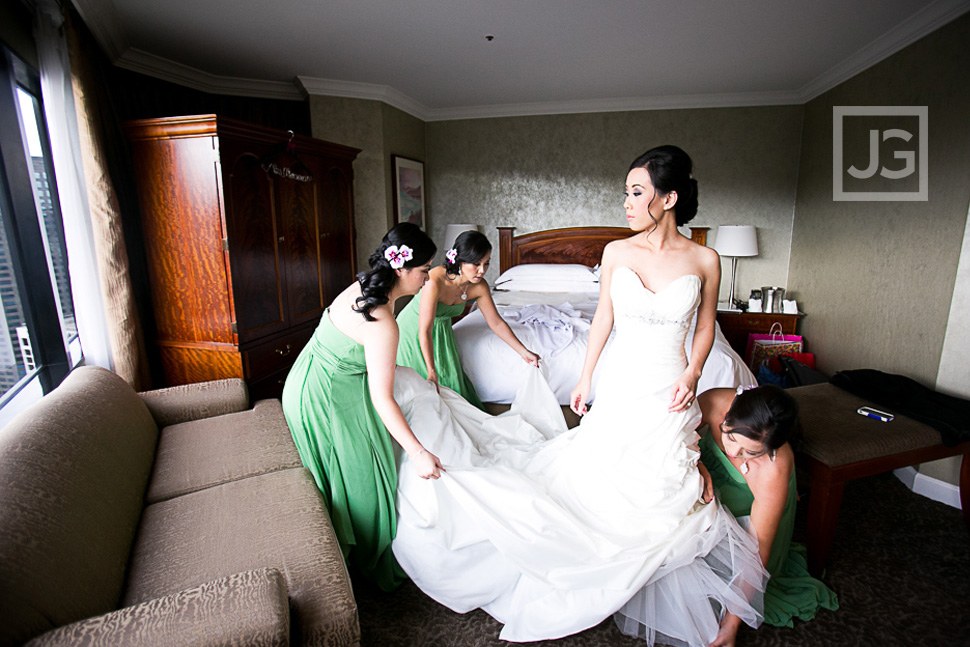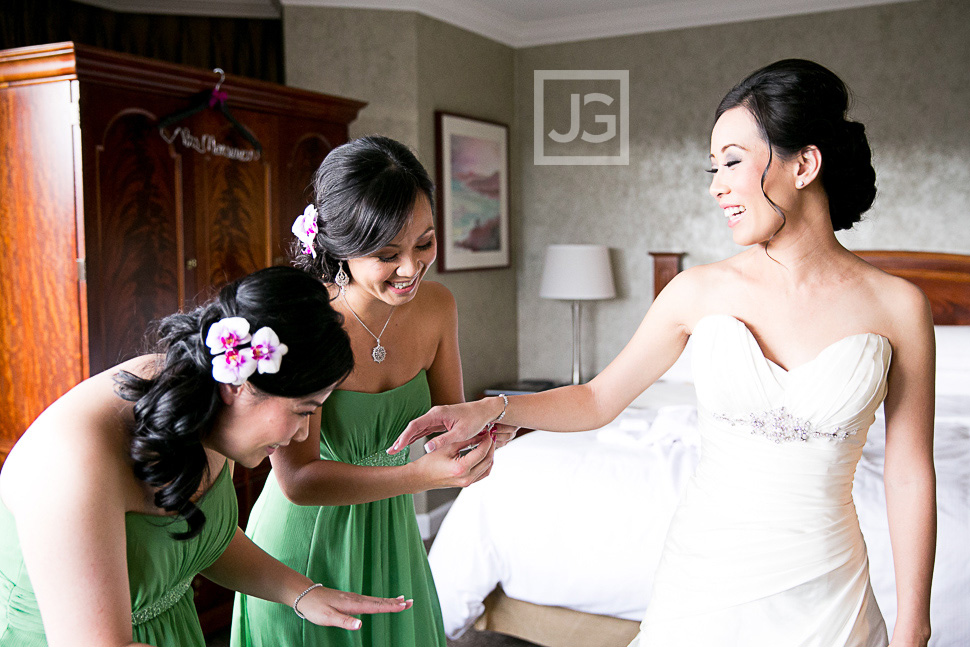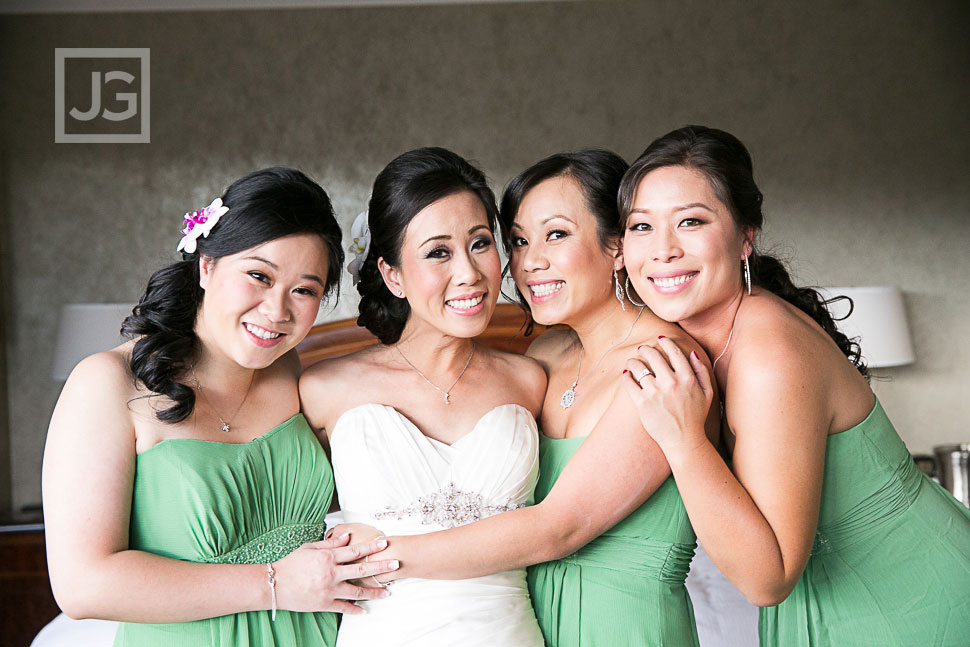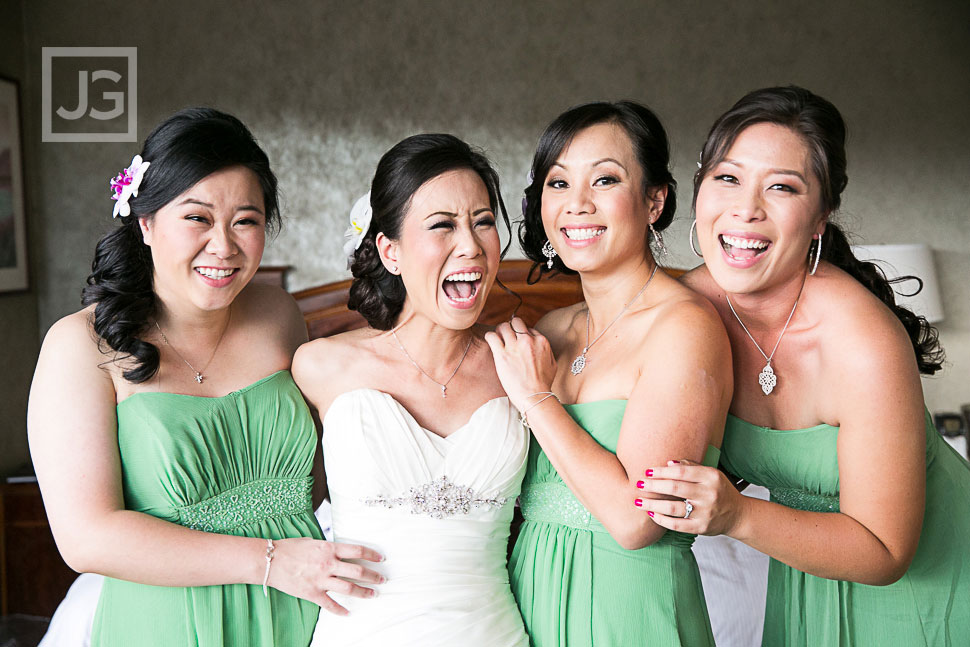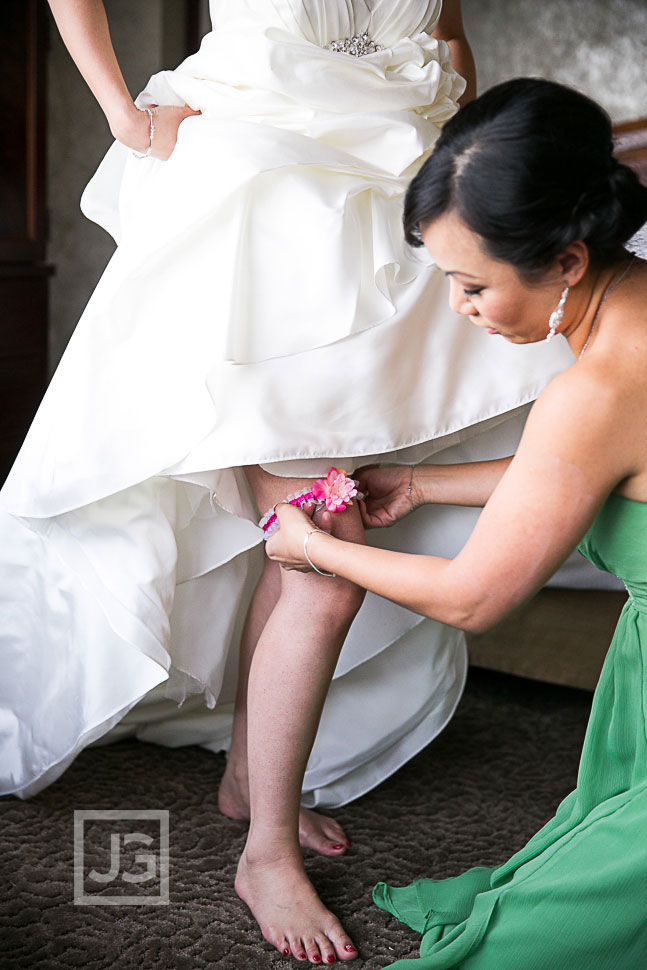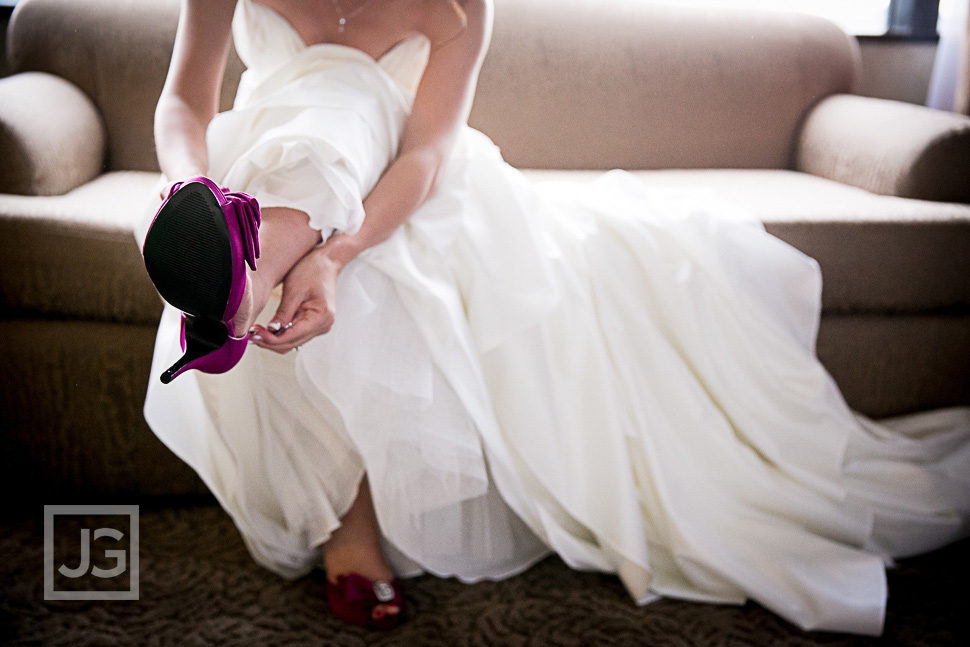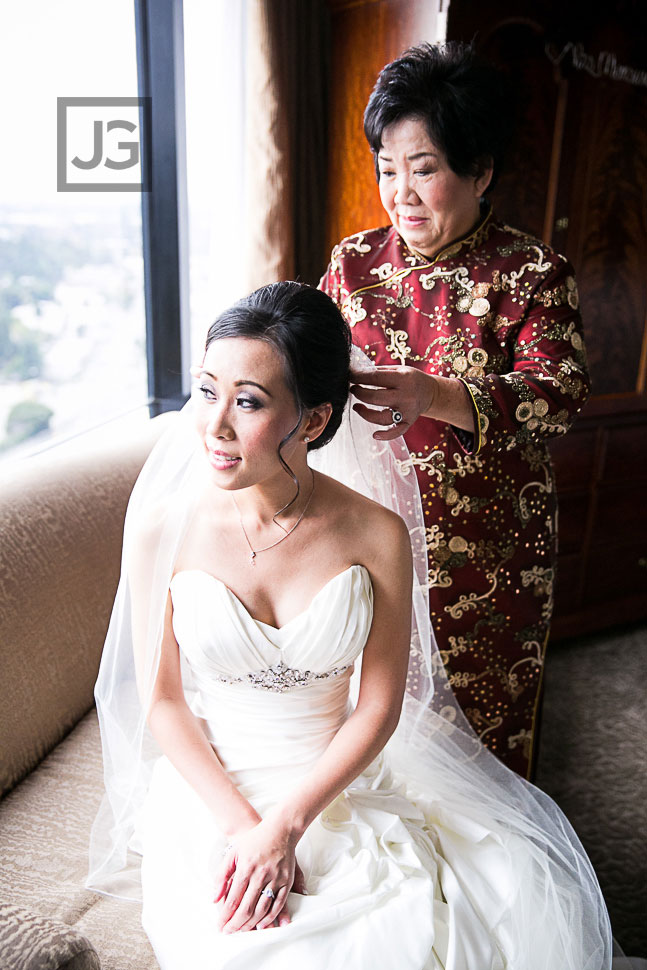 The First Look
We had the first look right there on the Hilton Los Angeles/Universal City grounds.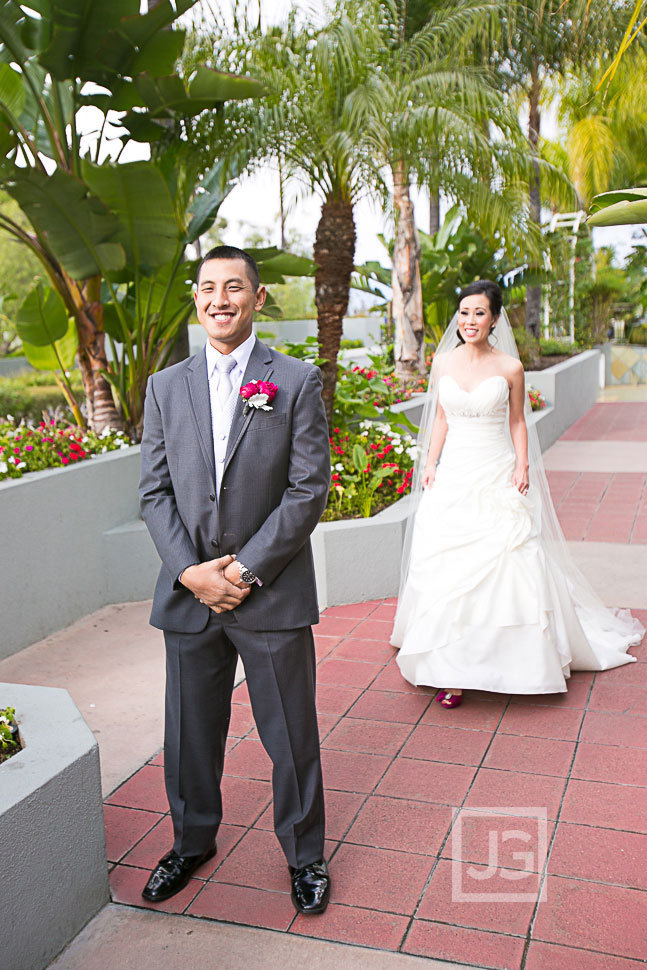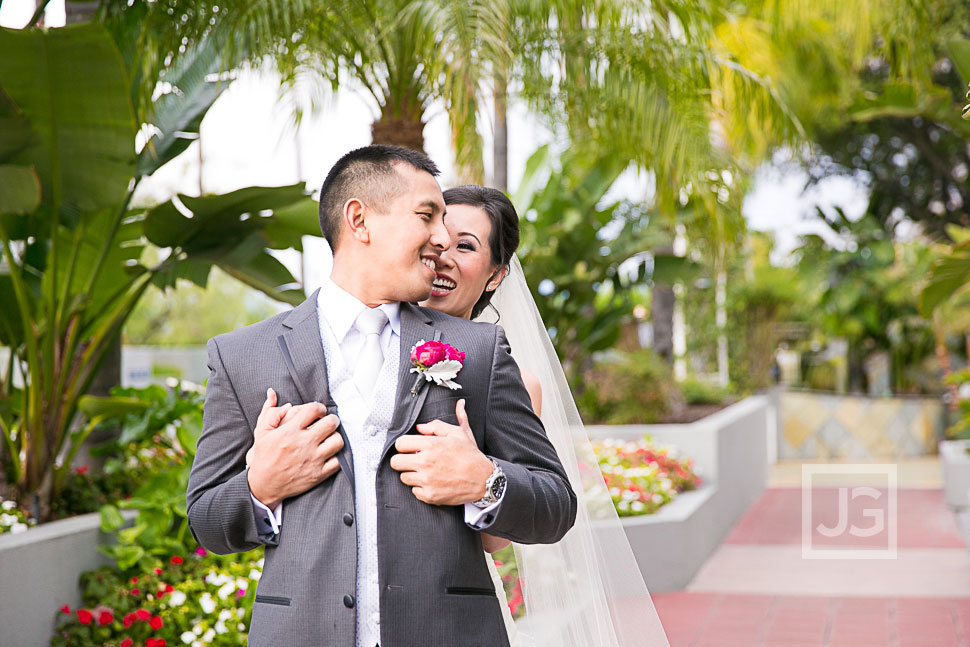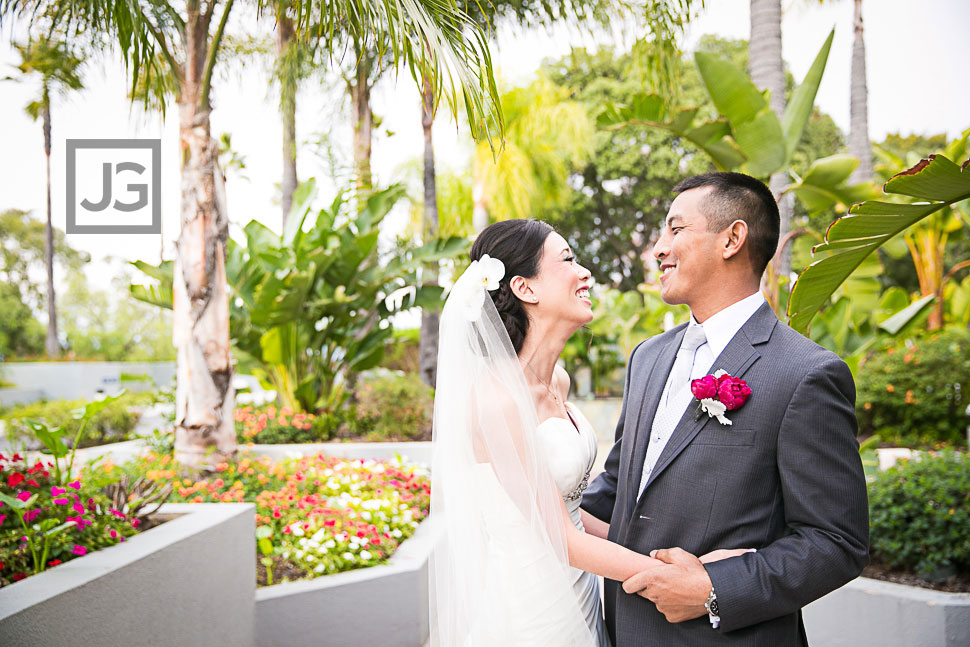 Hilton Universal City Wedding Photography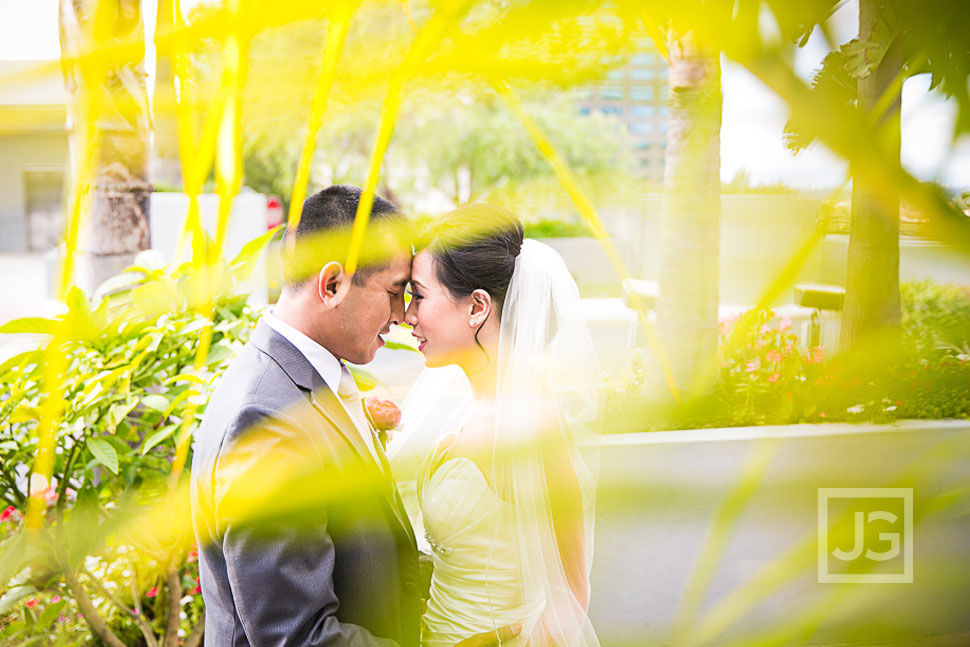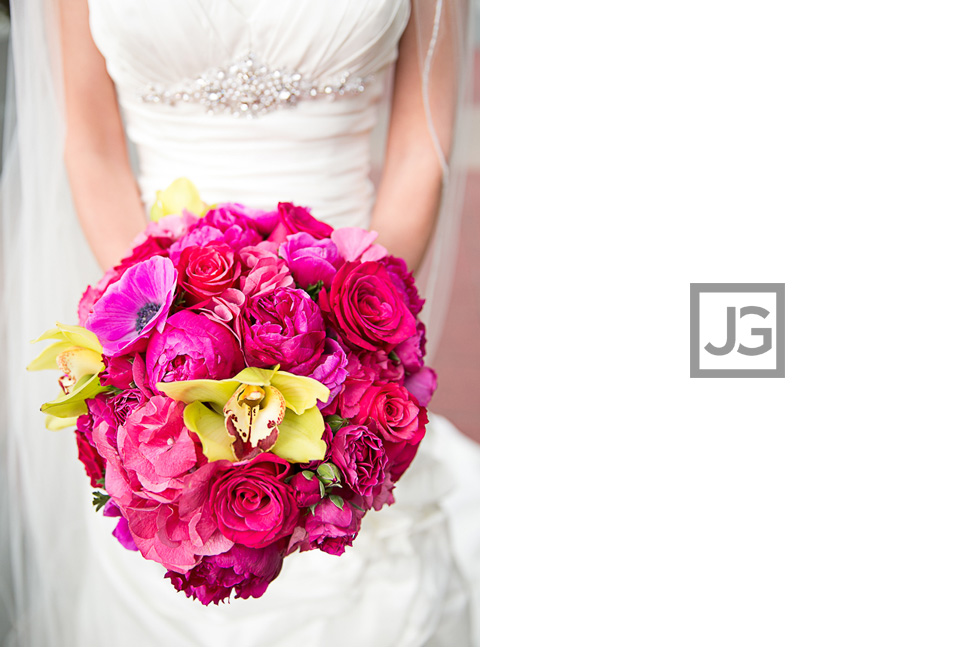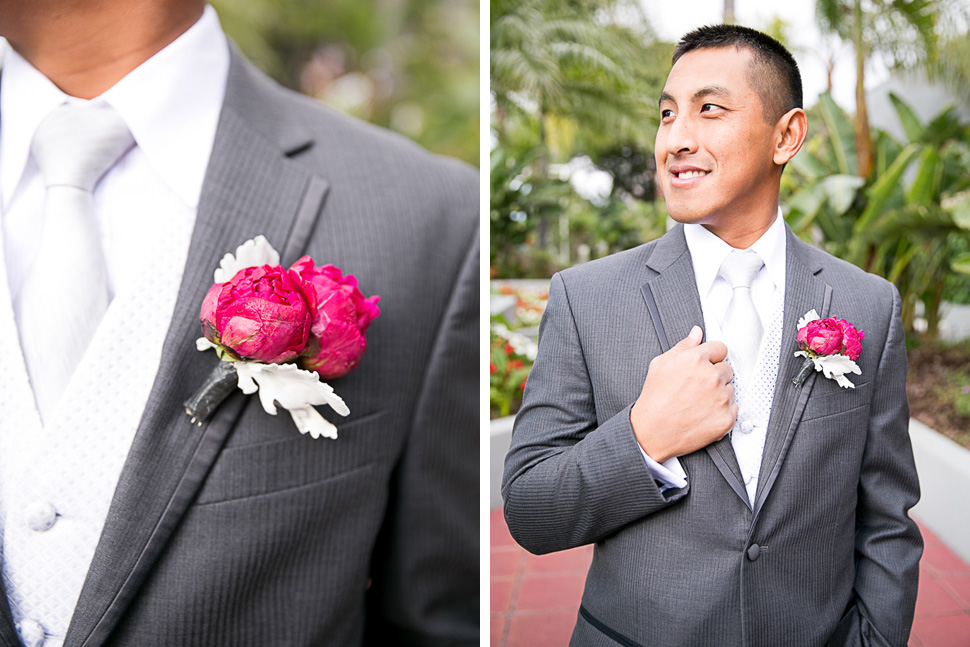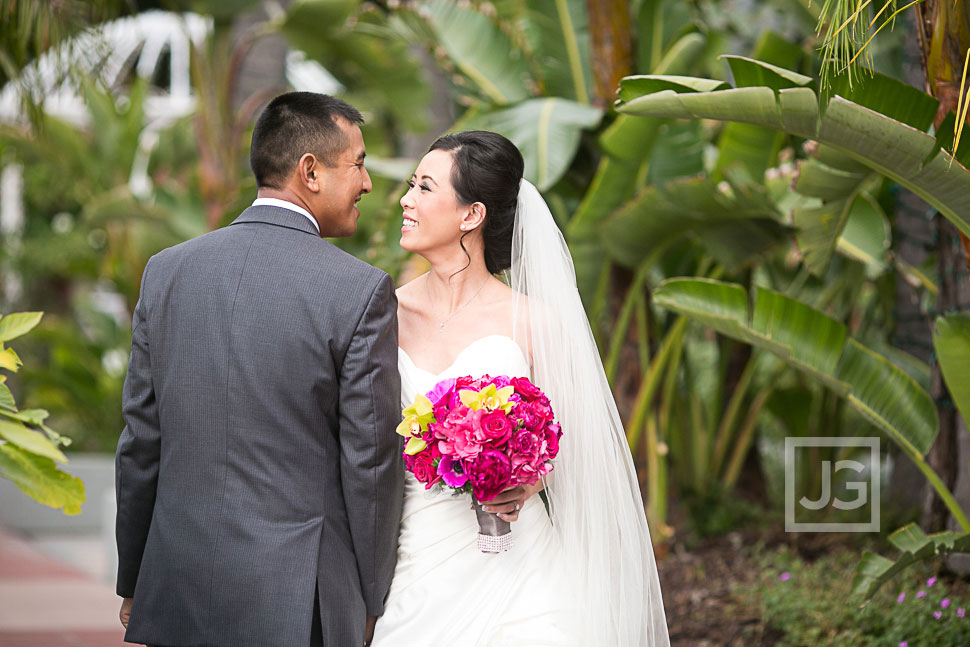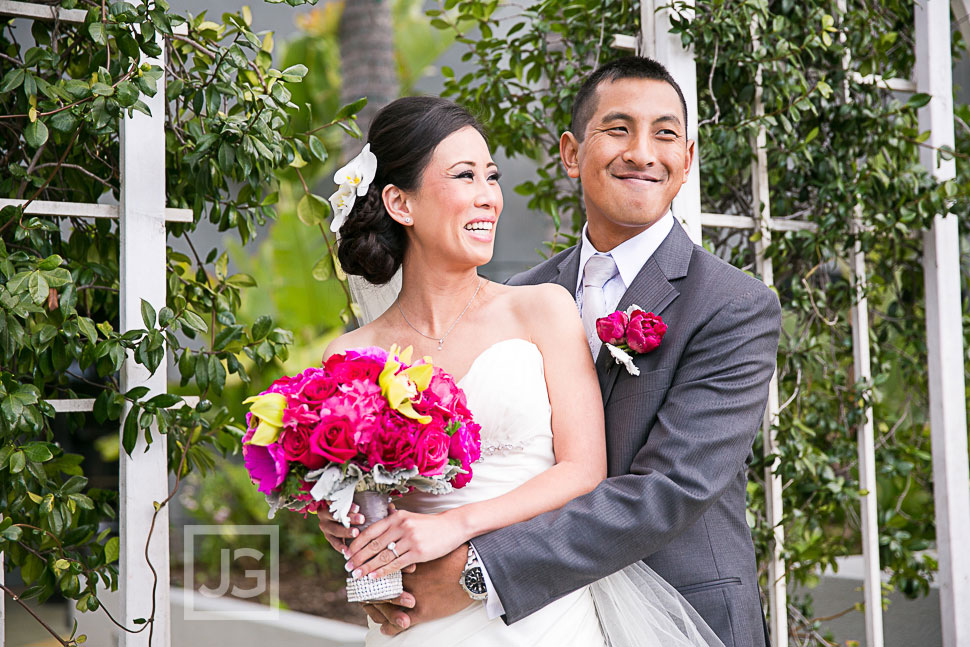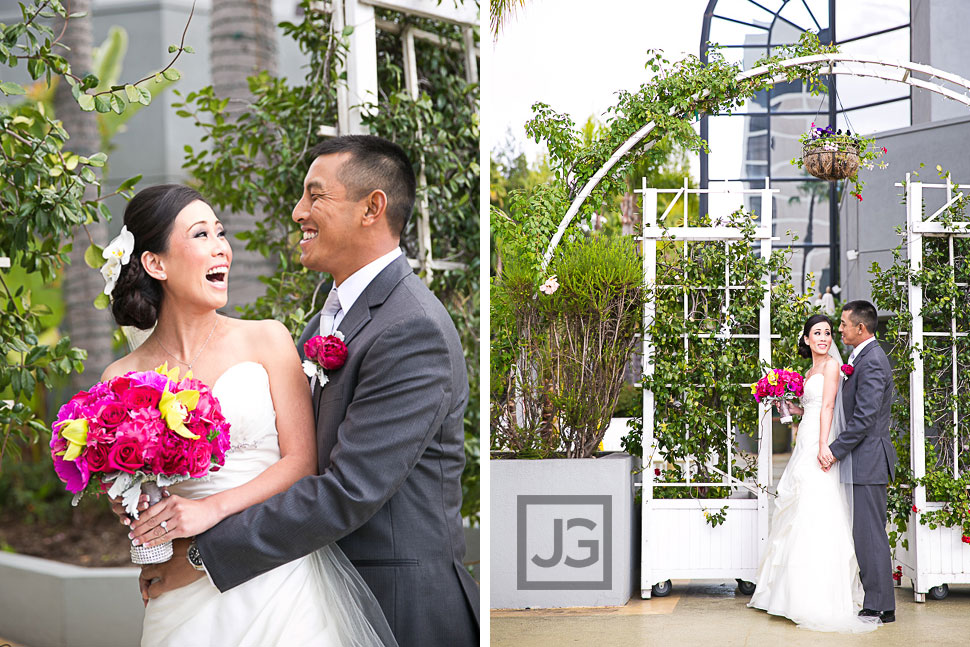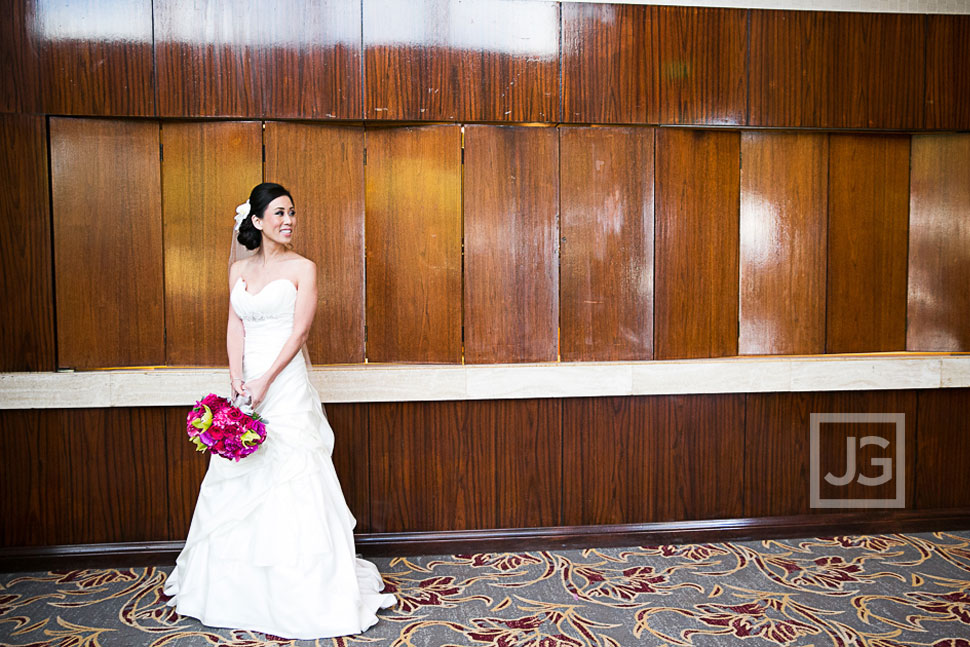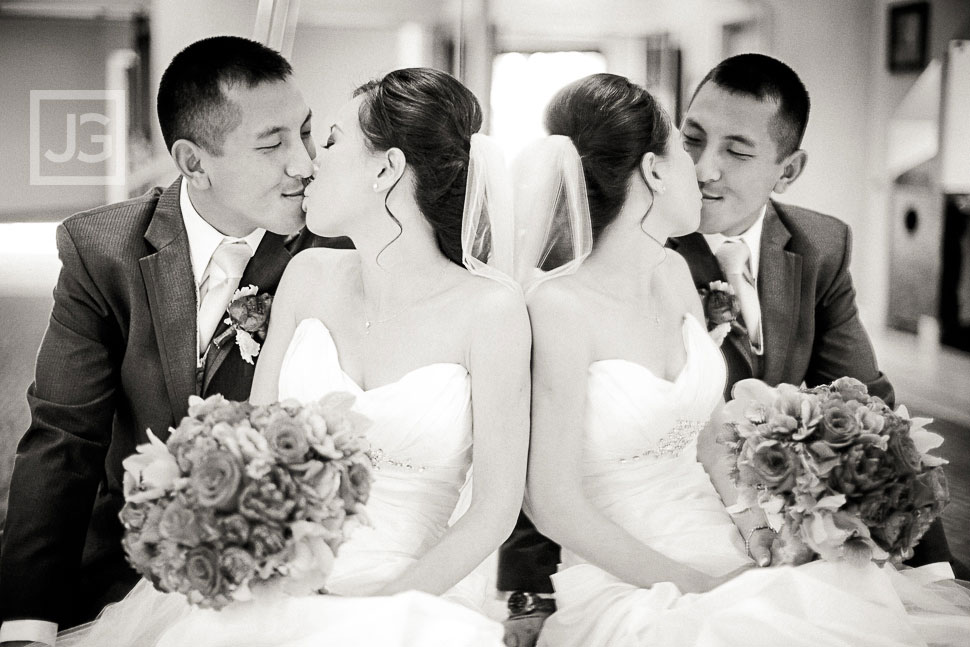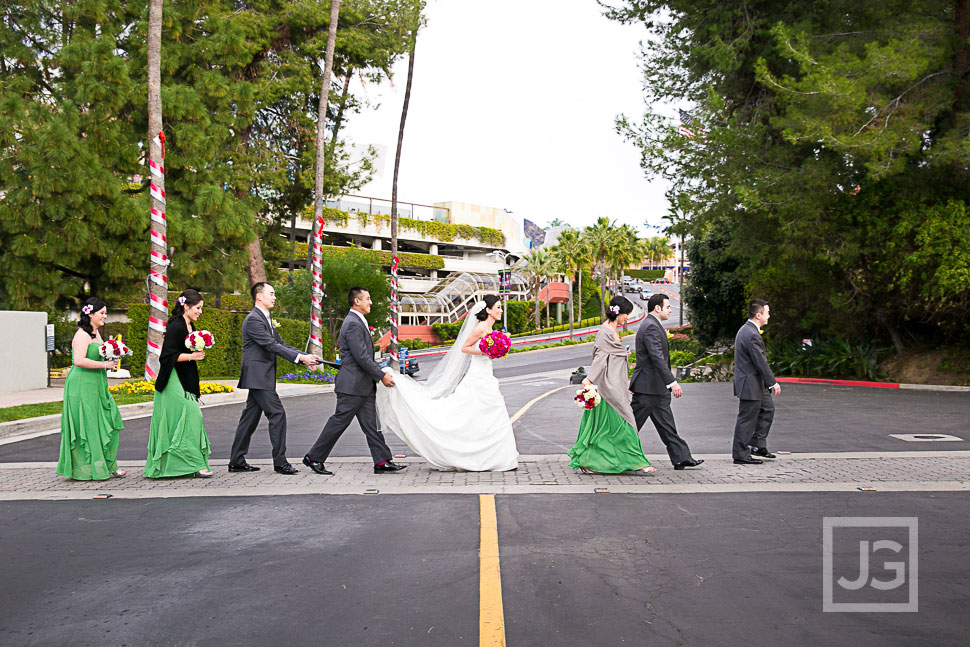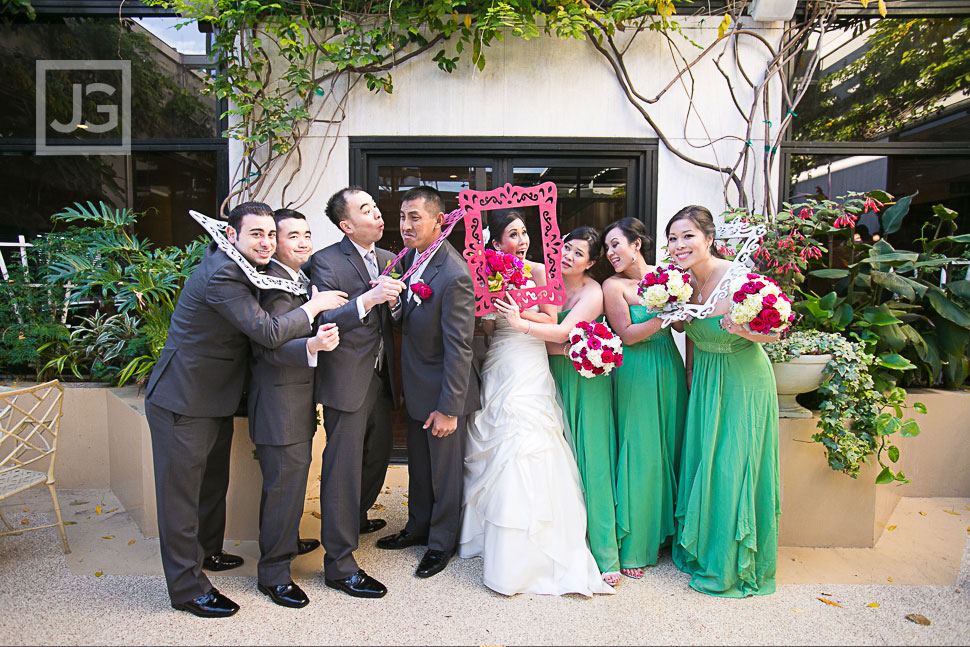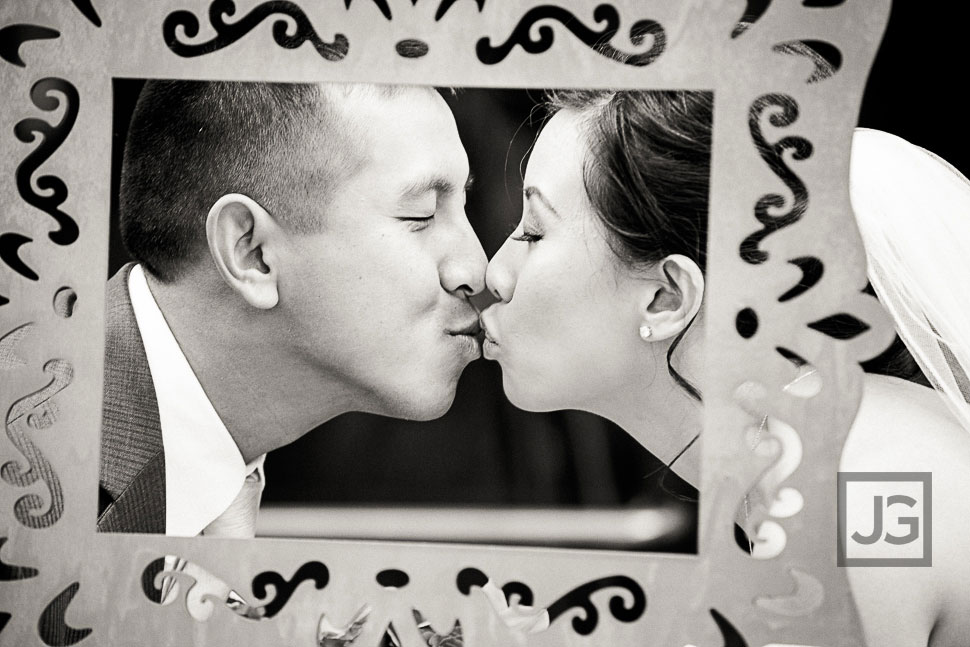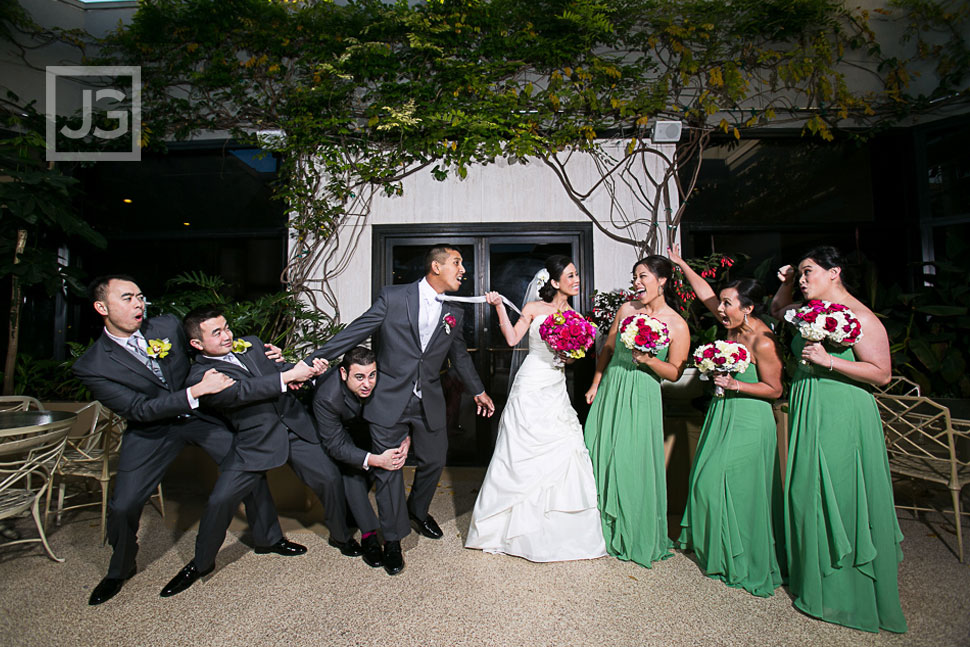 Hilton Universal City Wedding Ceremony
Thank you Linda Vuong (of LV Floral Events) for all the gorgeous floral arrangements!!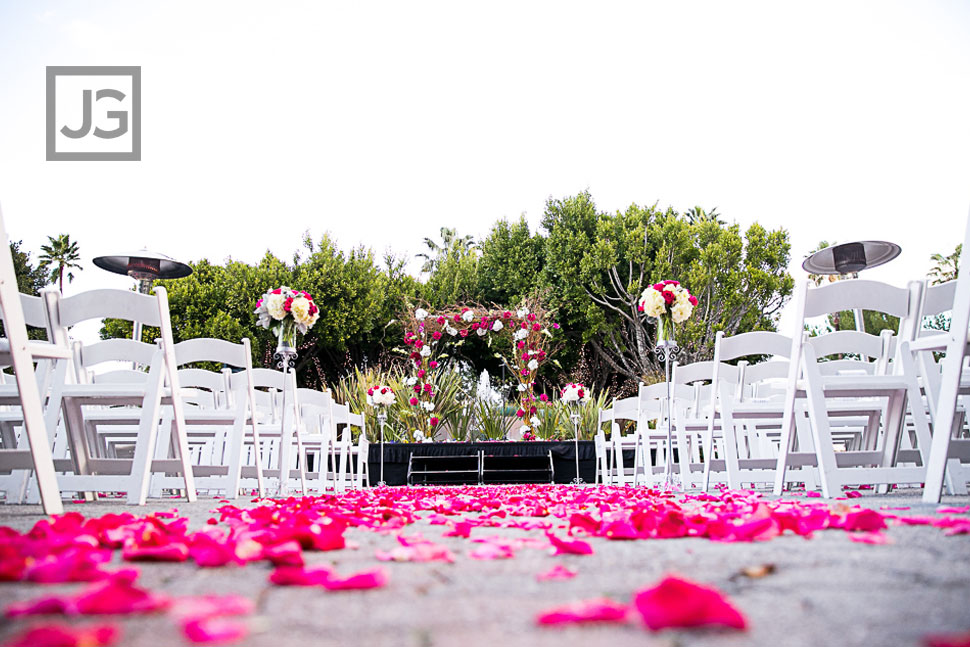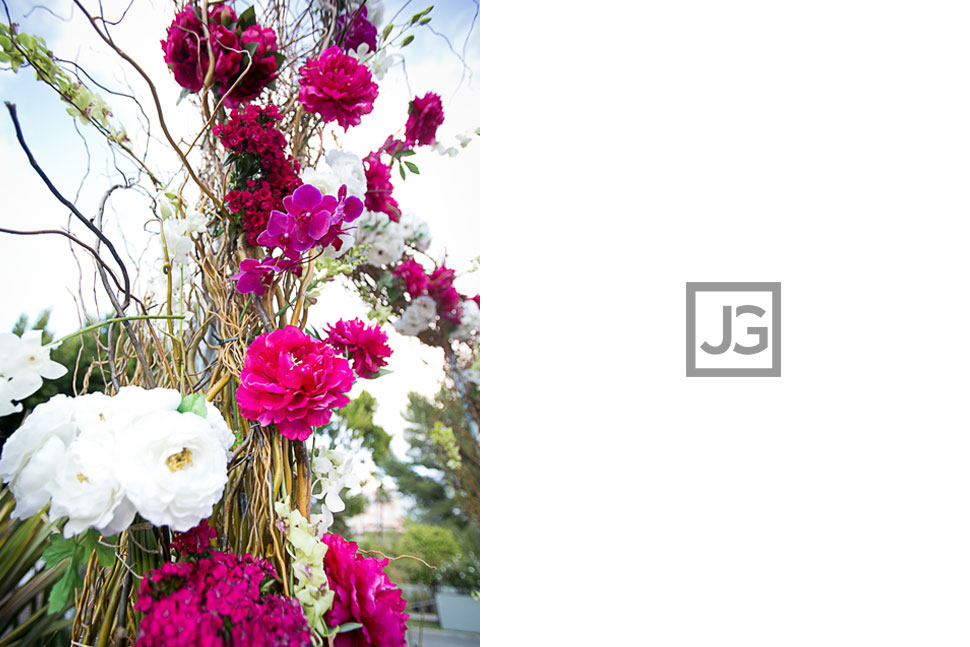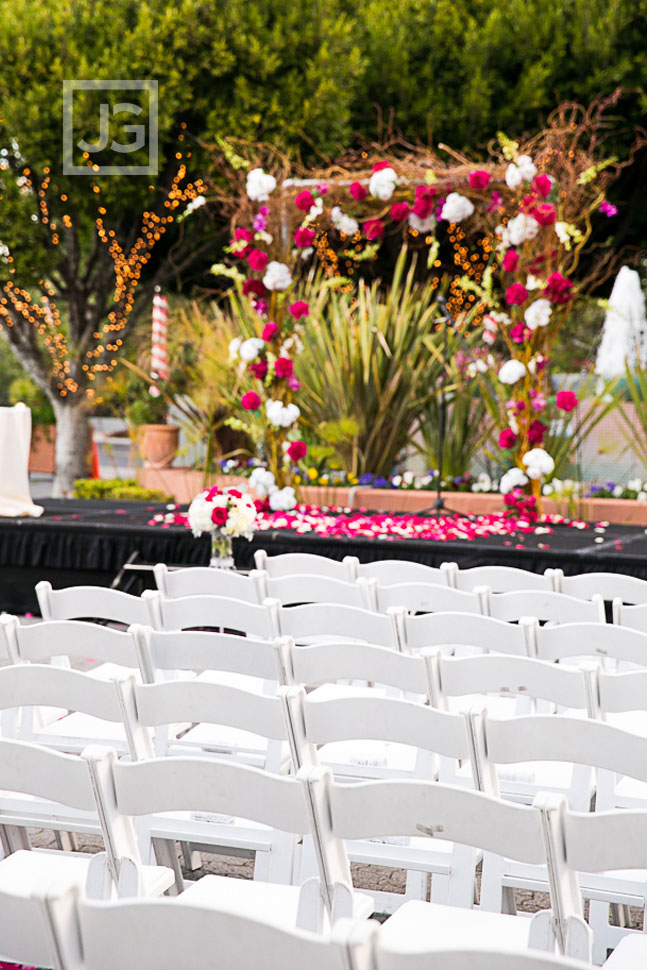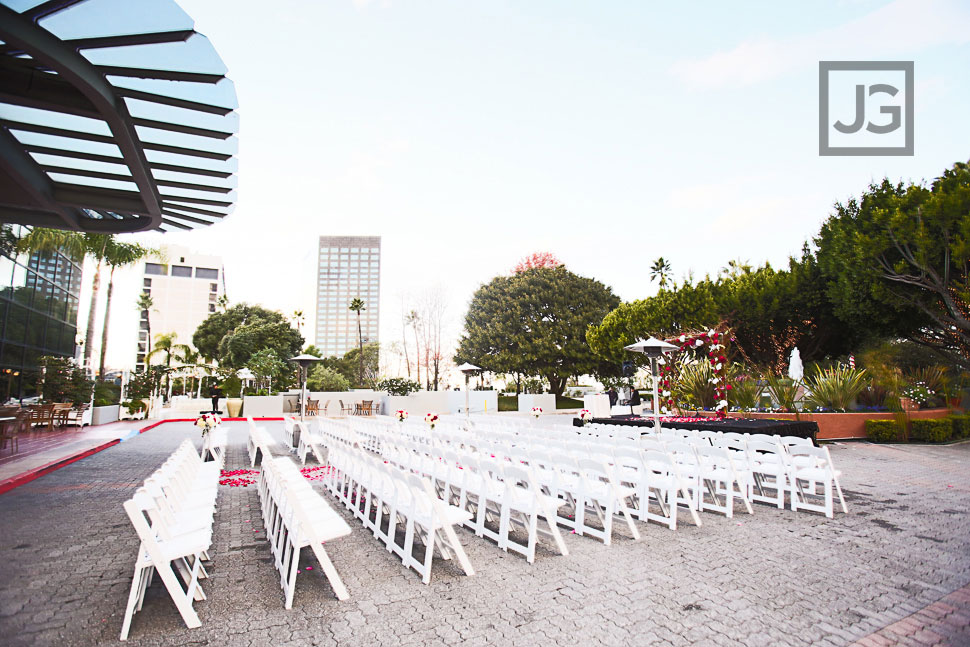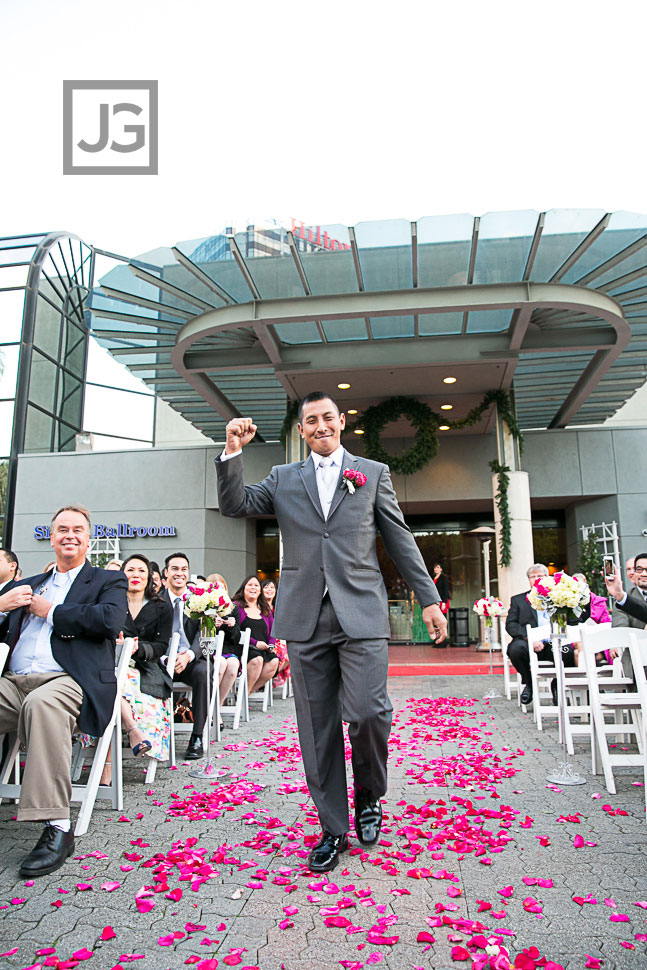 Aren't they SO cute!!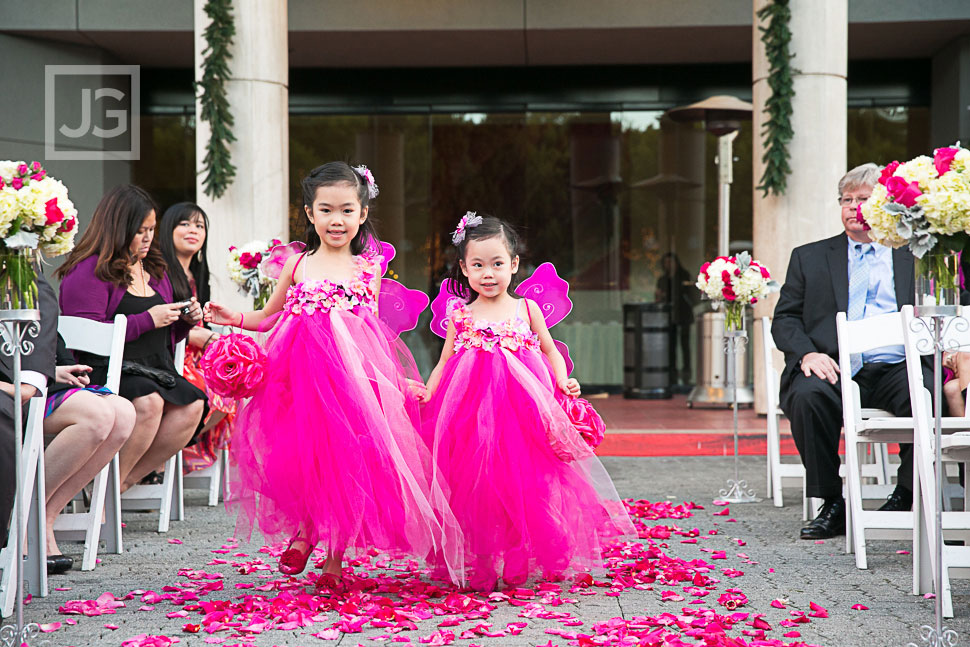 The very moment Tommy sees Jeanette when she's walking down the aisle.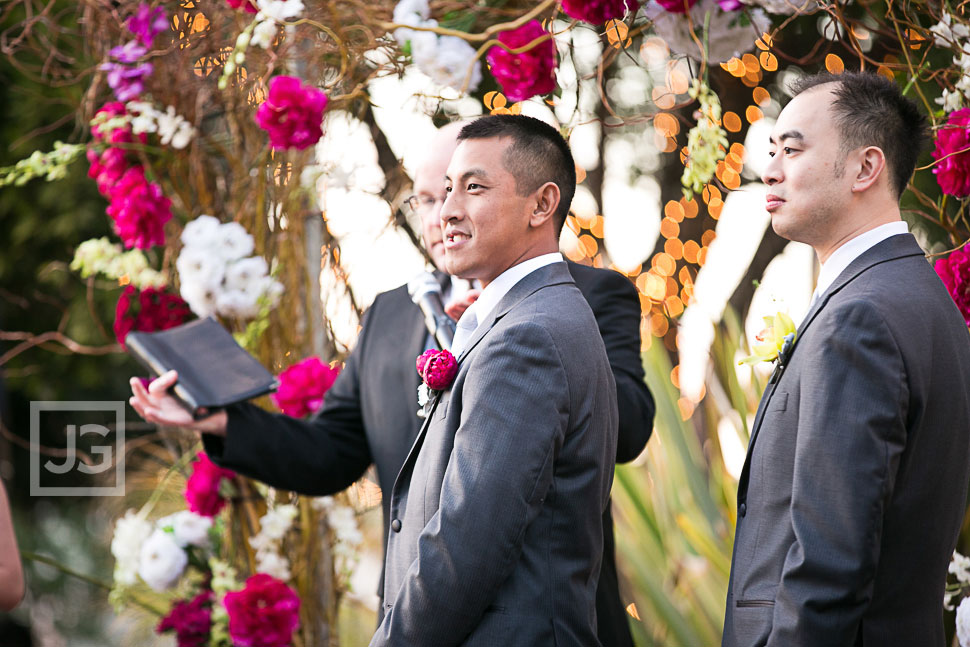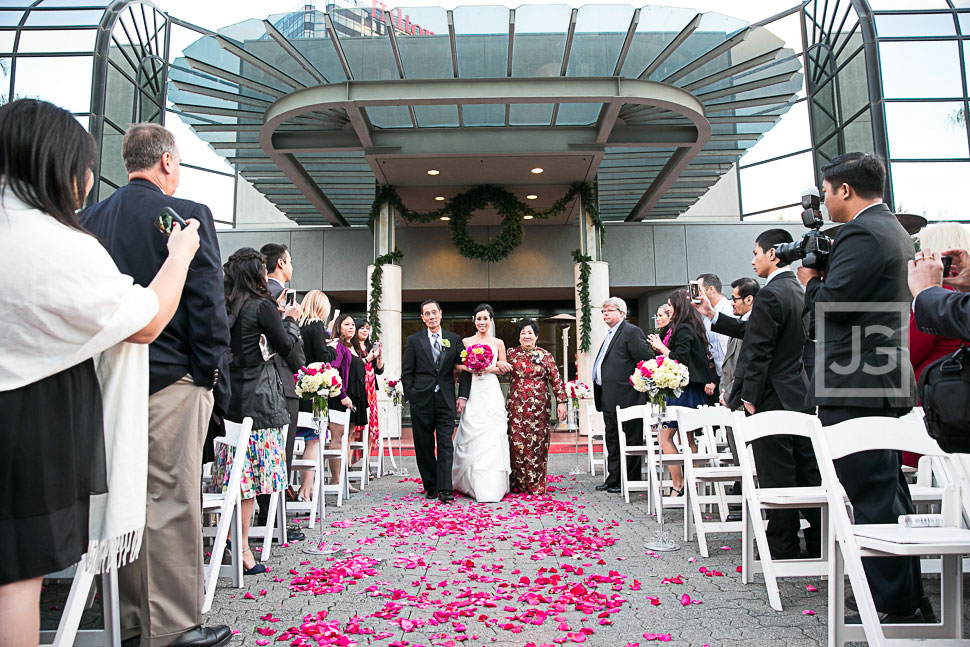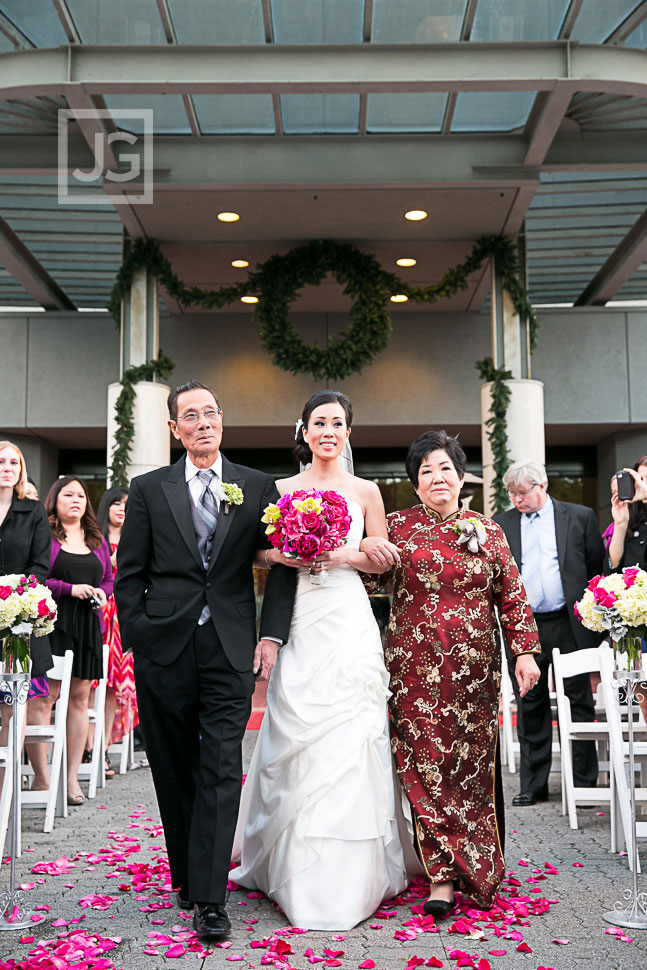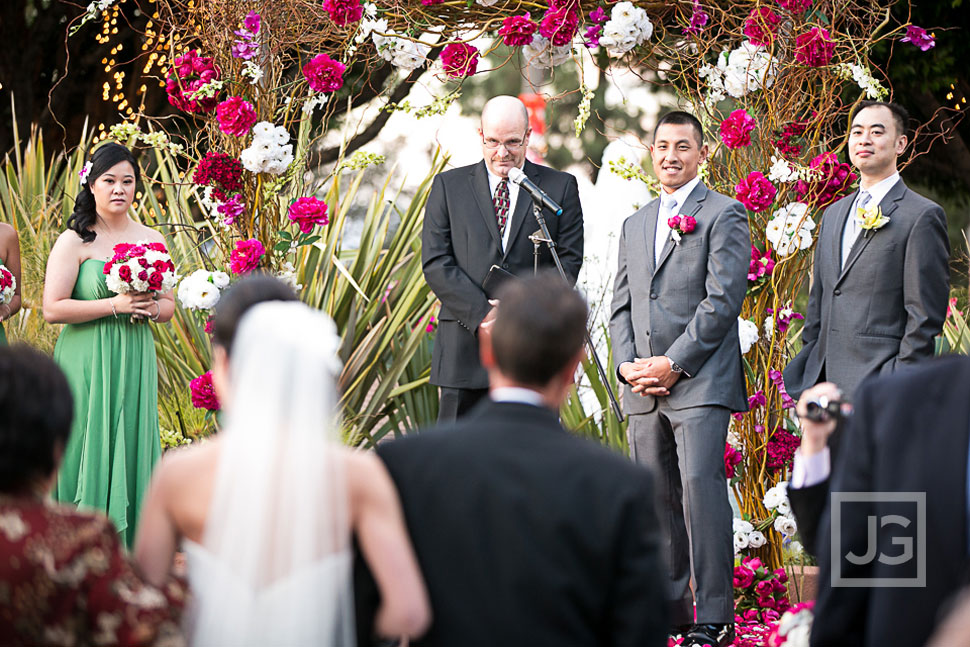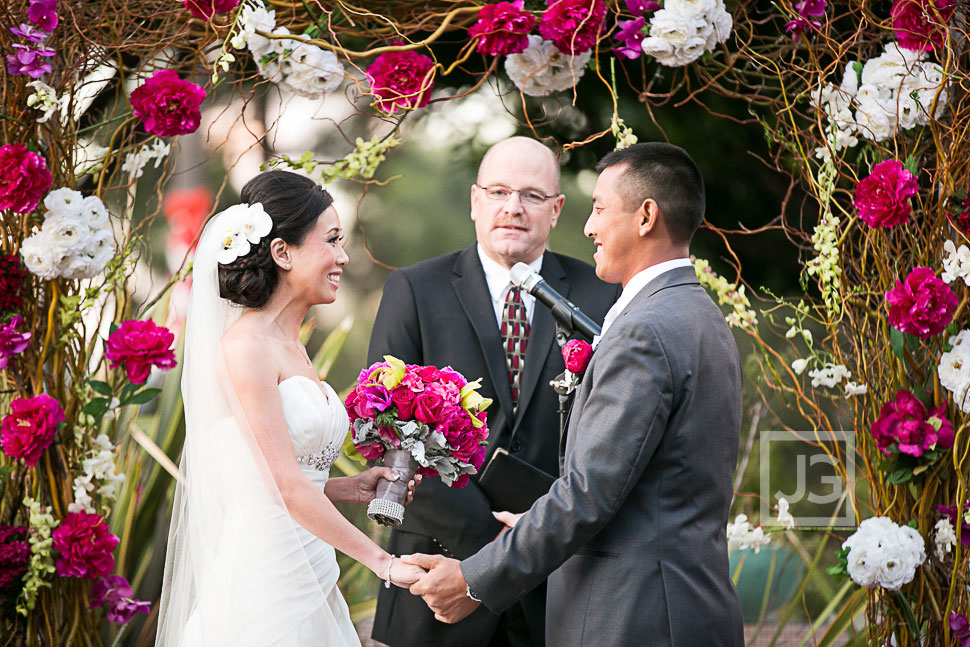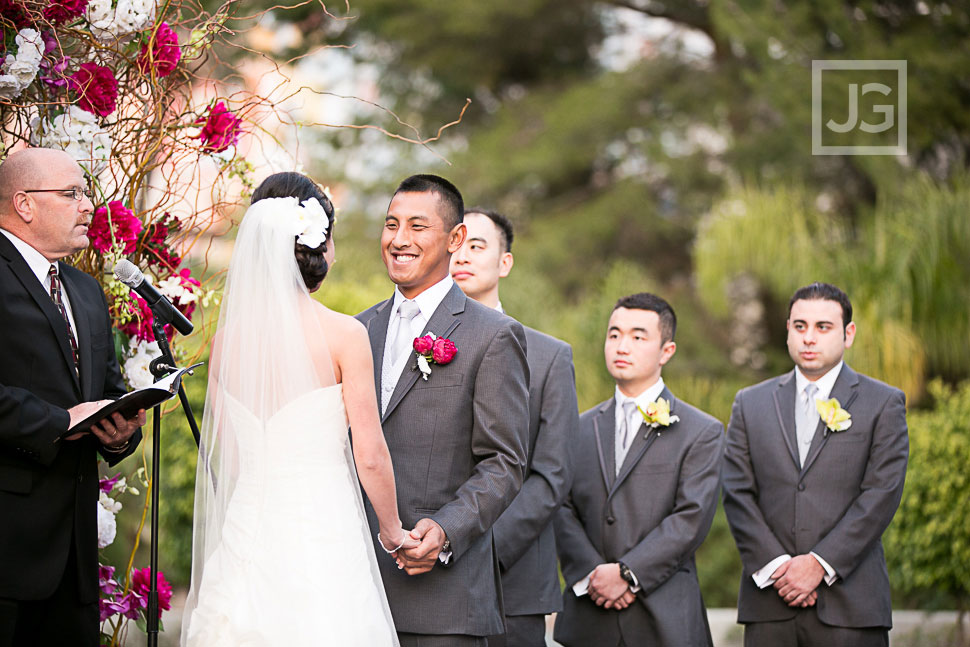 What a beautiful wedding!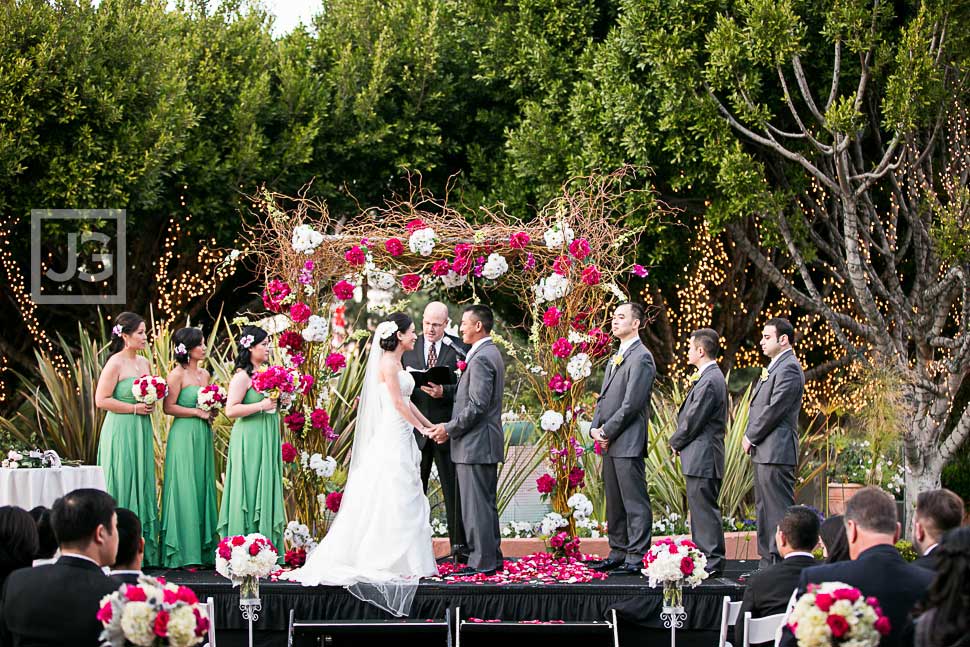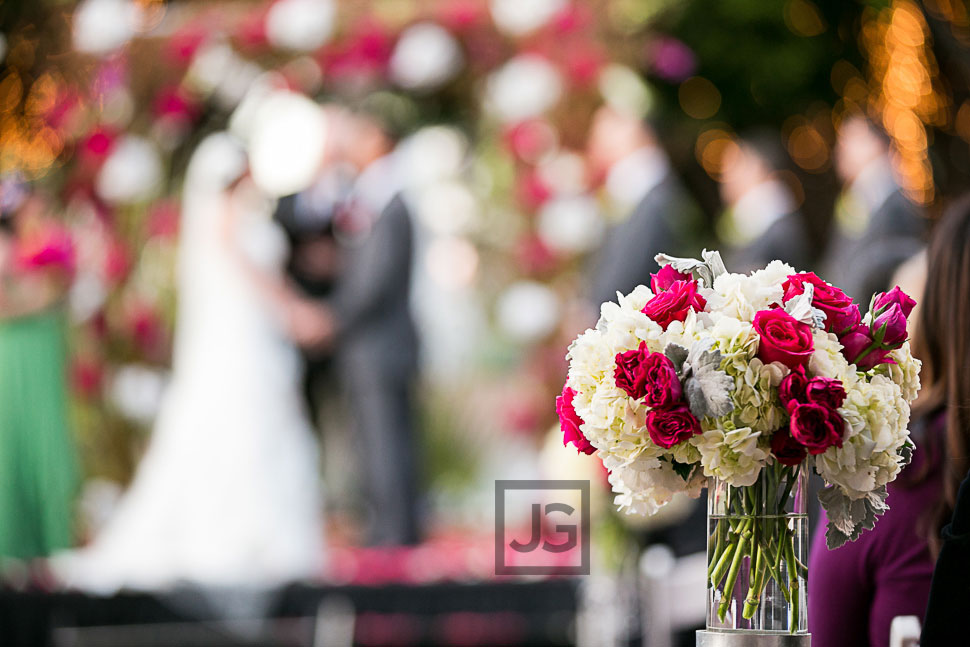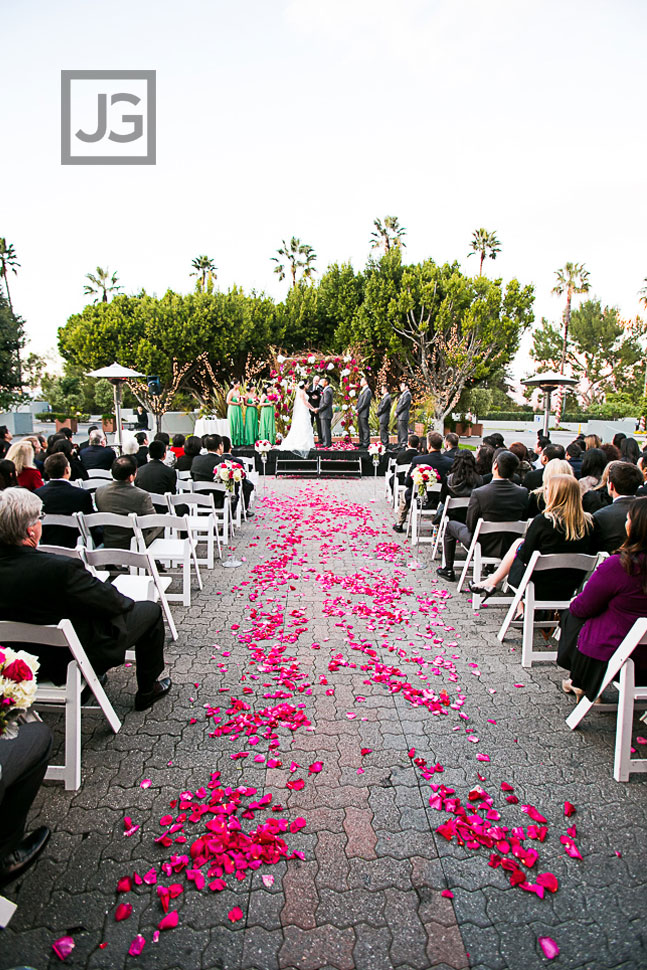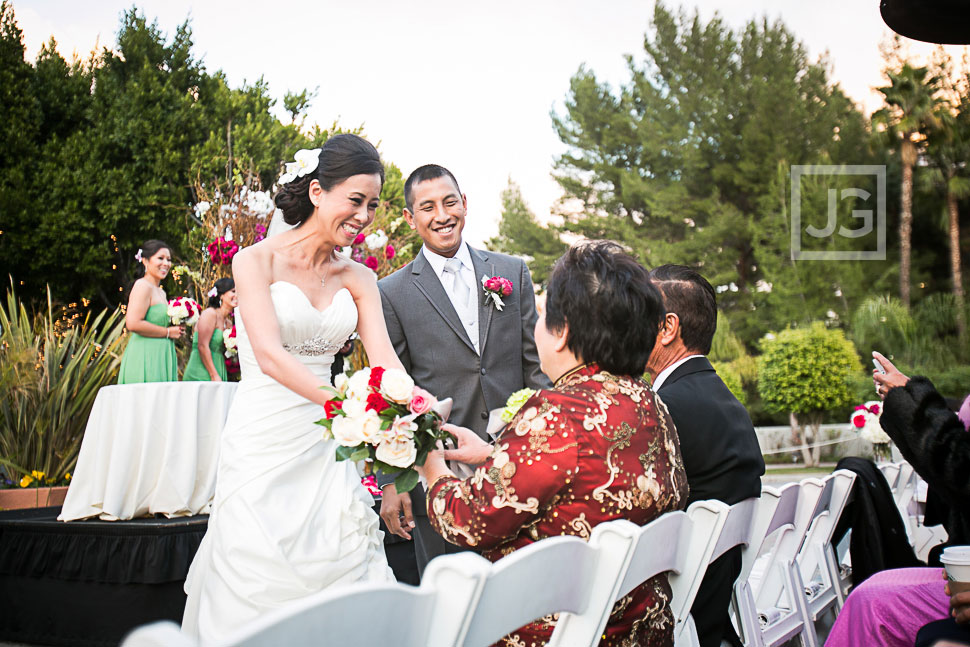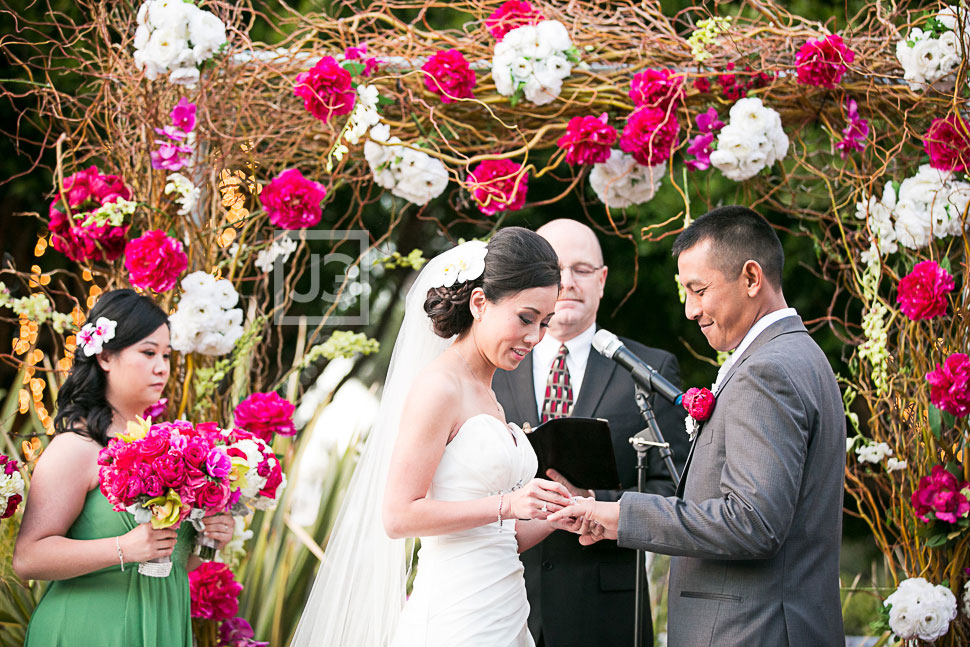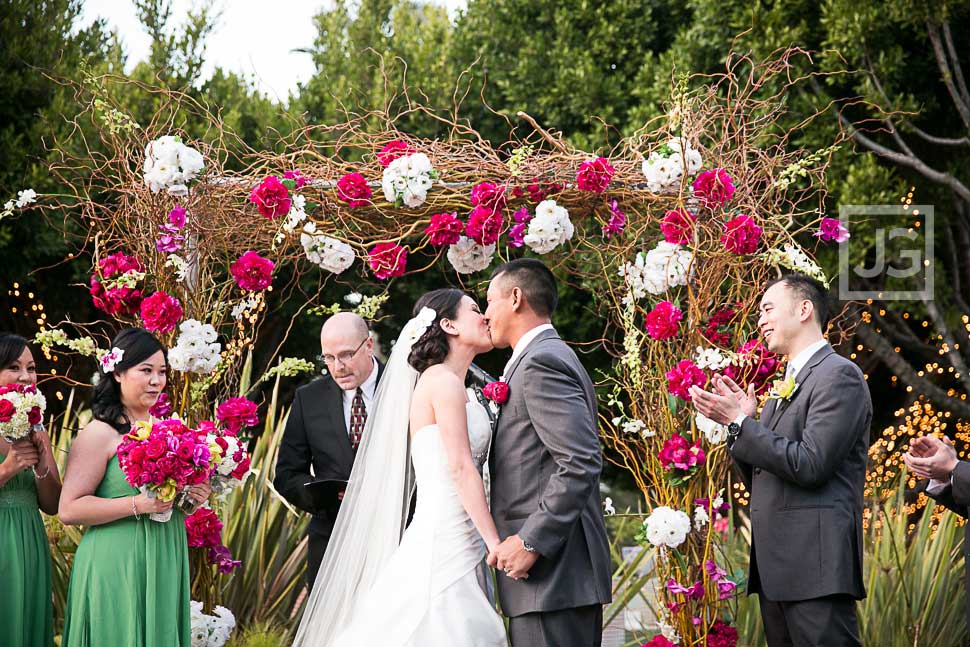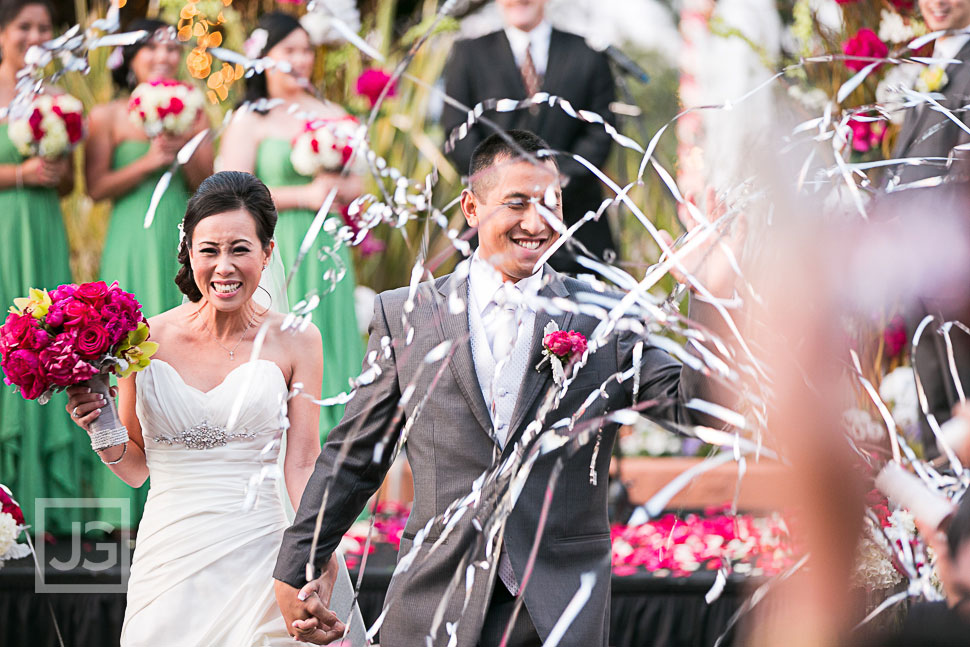 Congrats to the Mr. & Mrs!!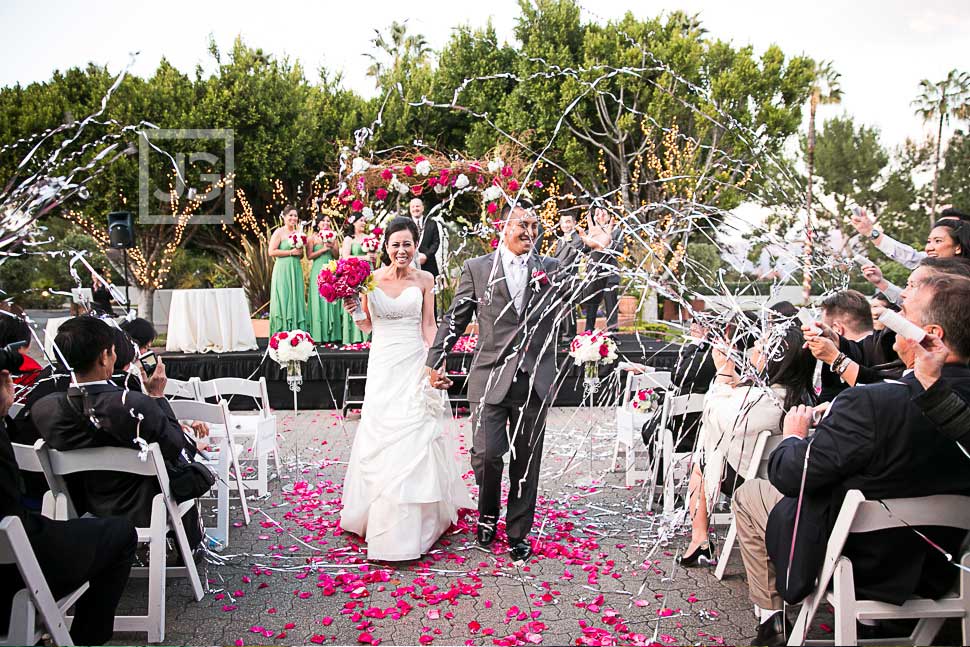 Hilton Universal City Wedding Reception
The Universal Hilton is one of the few venues that offers a high-end hotel with a full 10 course Chinese dinner service, which is why many Asians choose the Hilton Los Angeles/Universal City for their wedding reception dinner.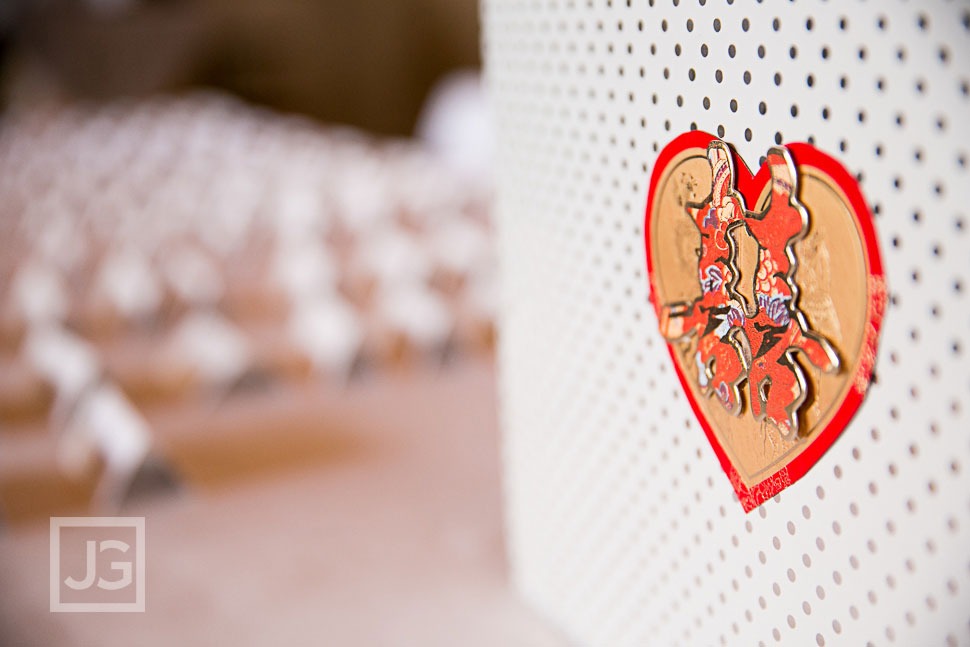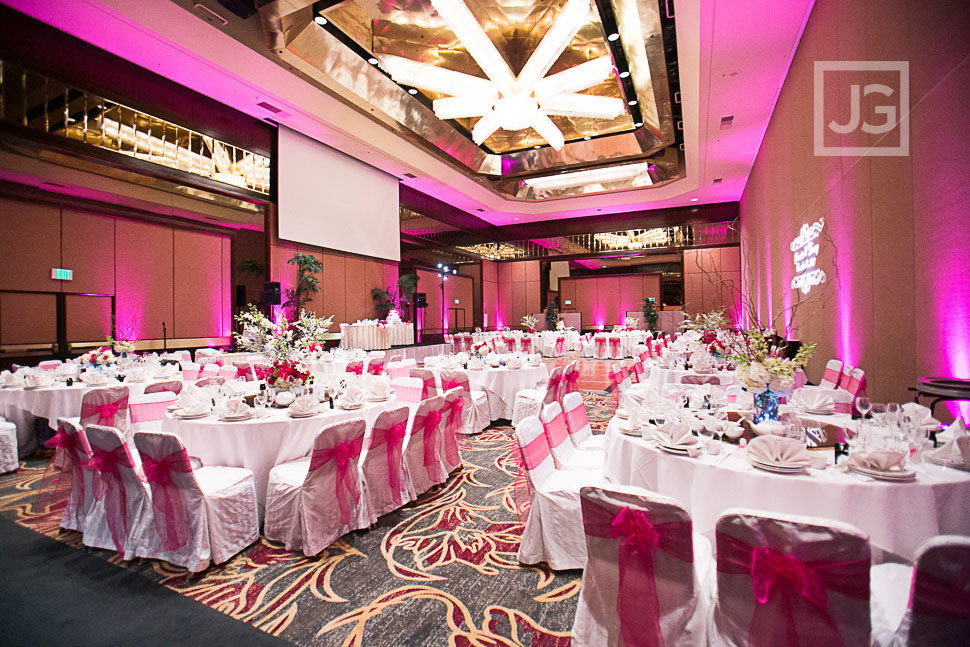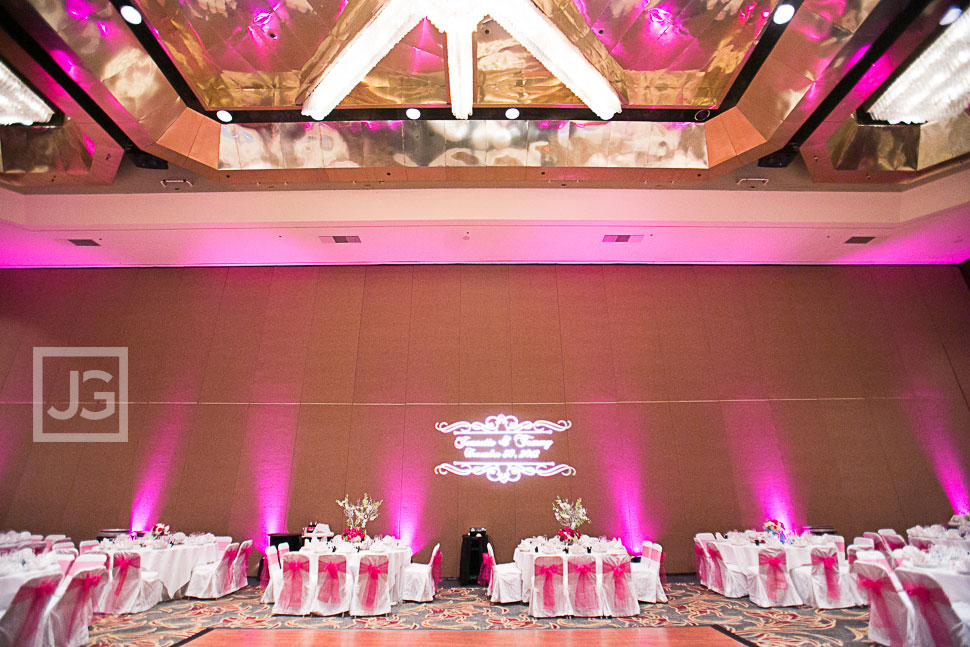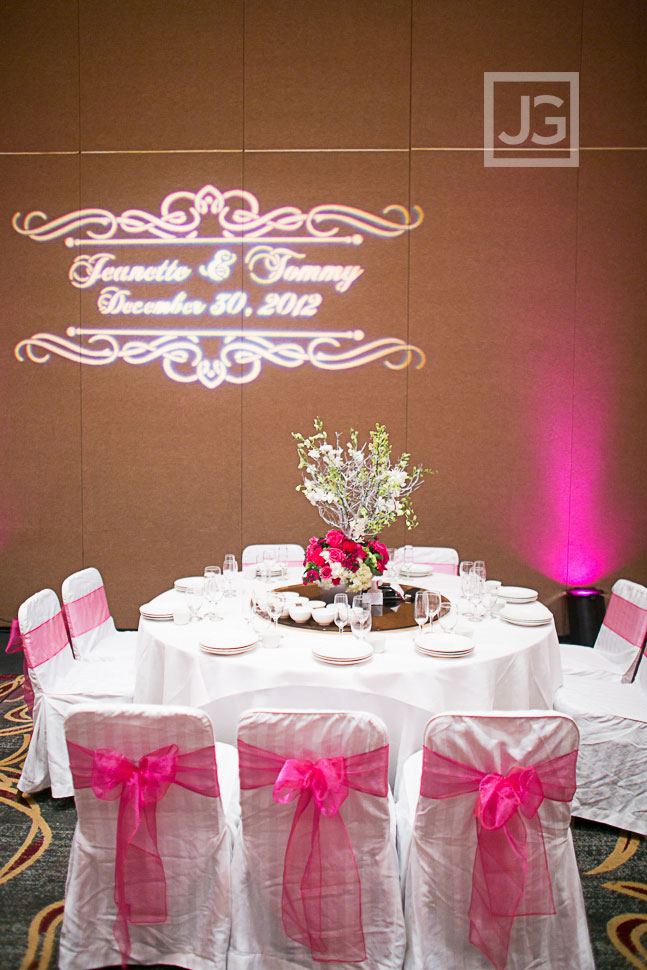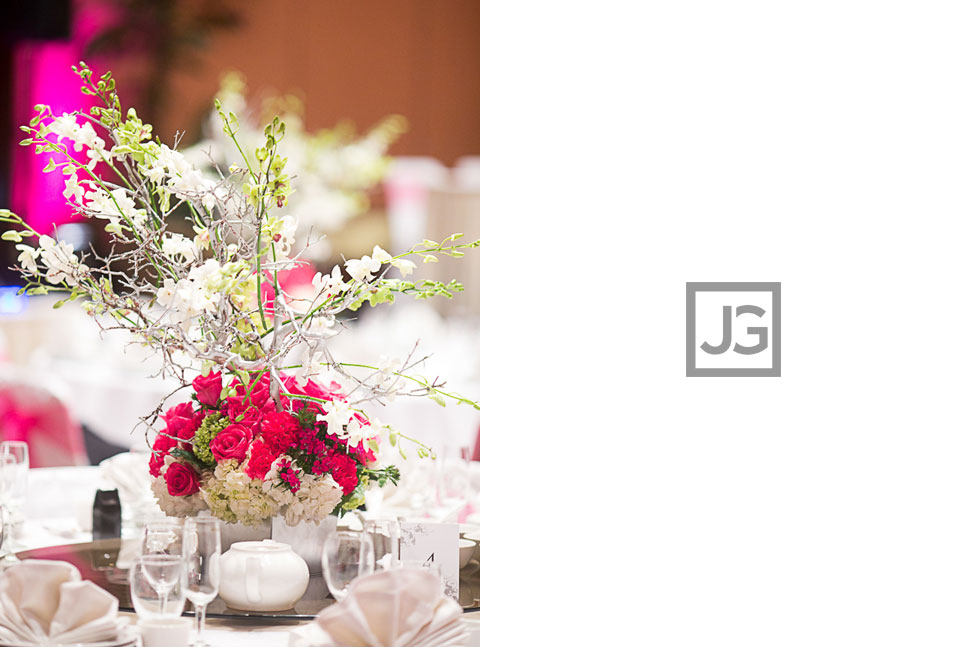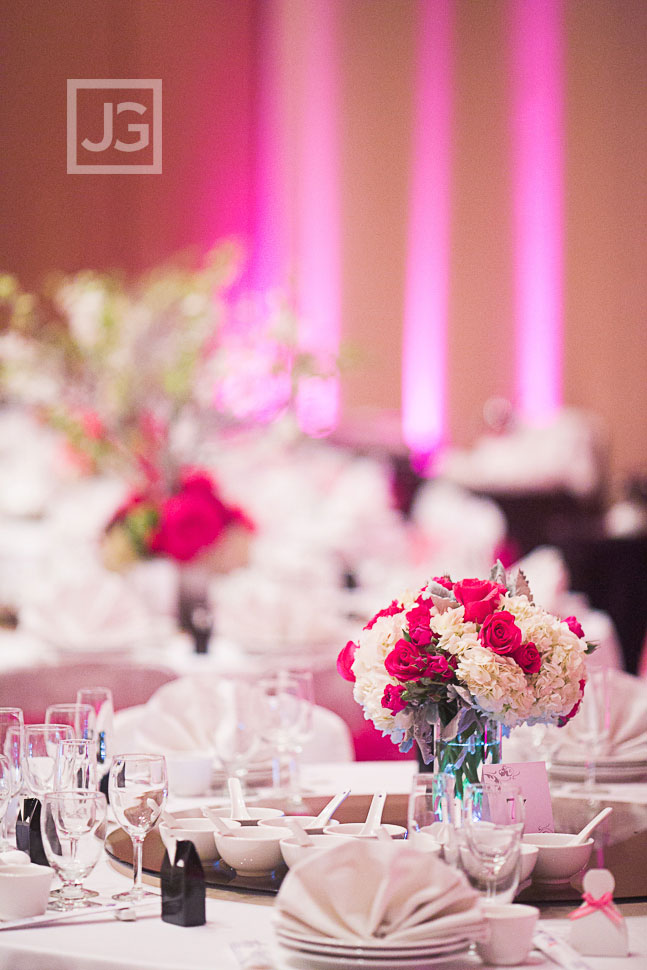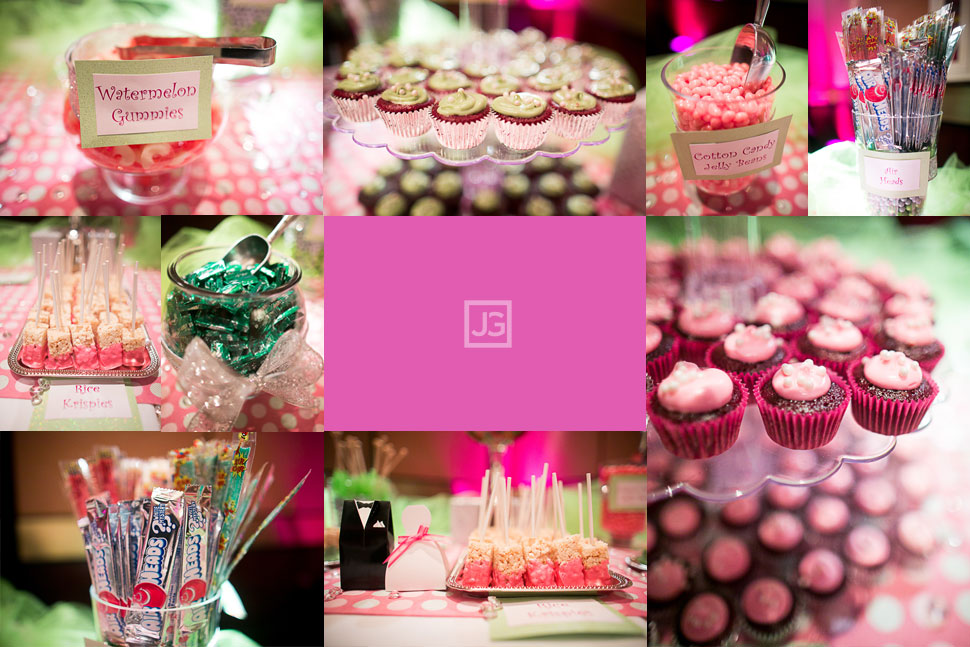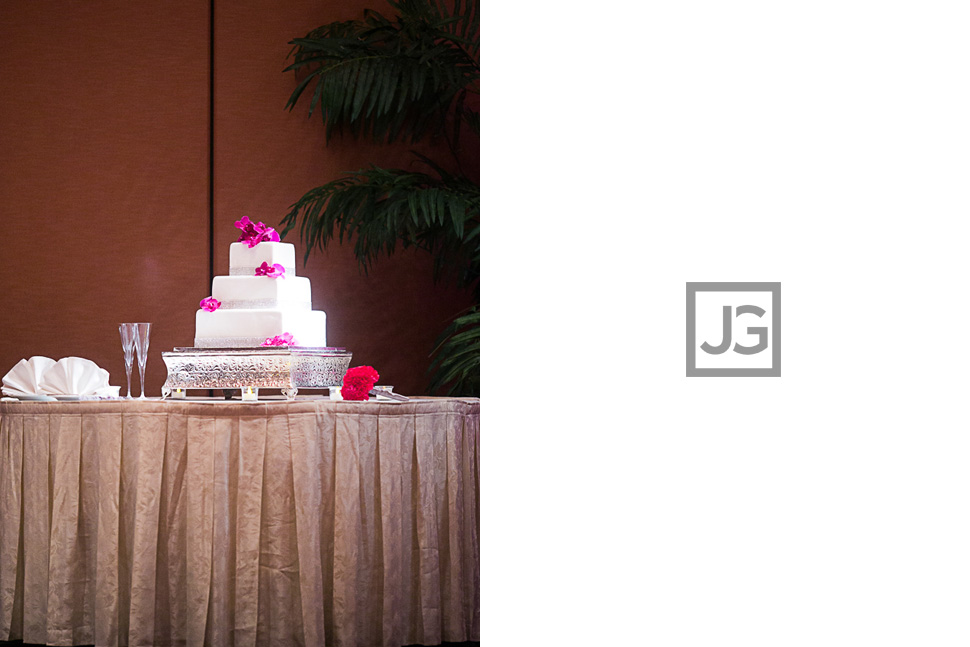 Grand Entrance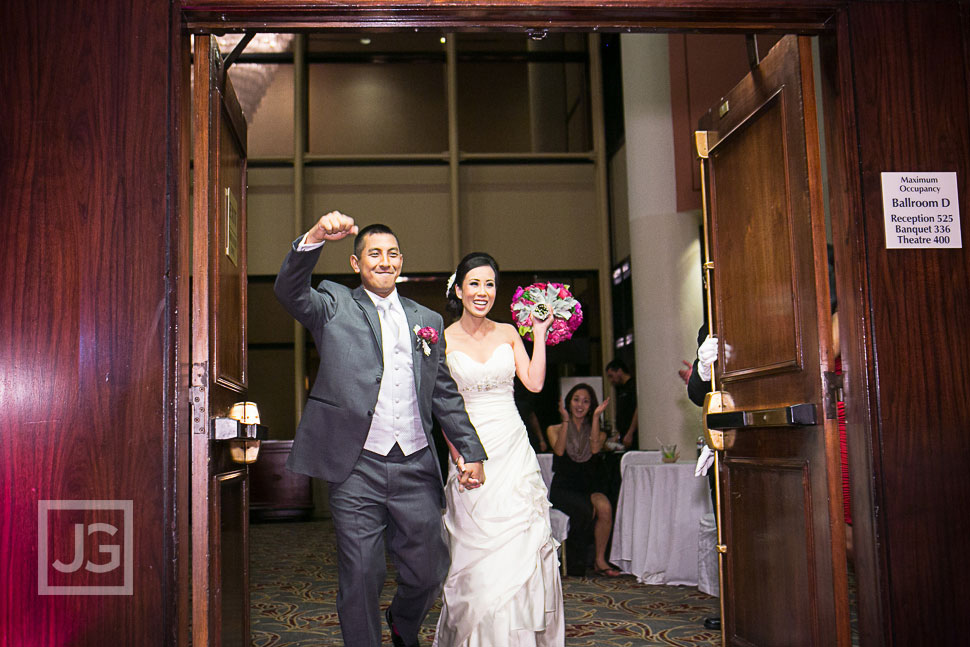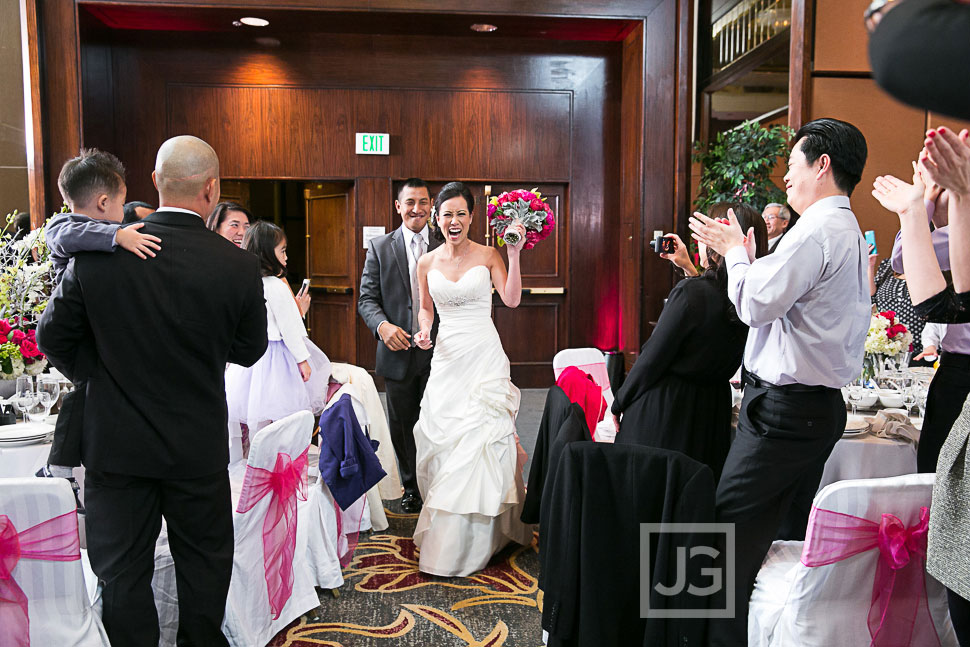 The First Dance as Husband and Wife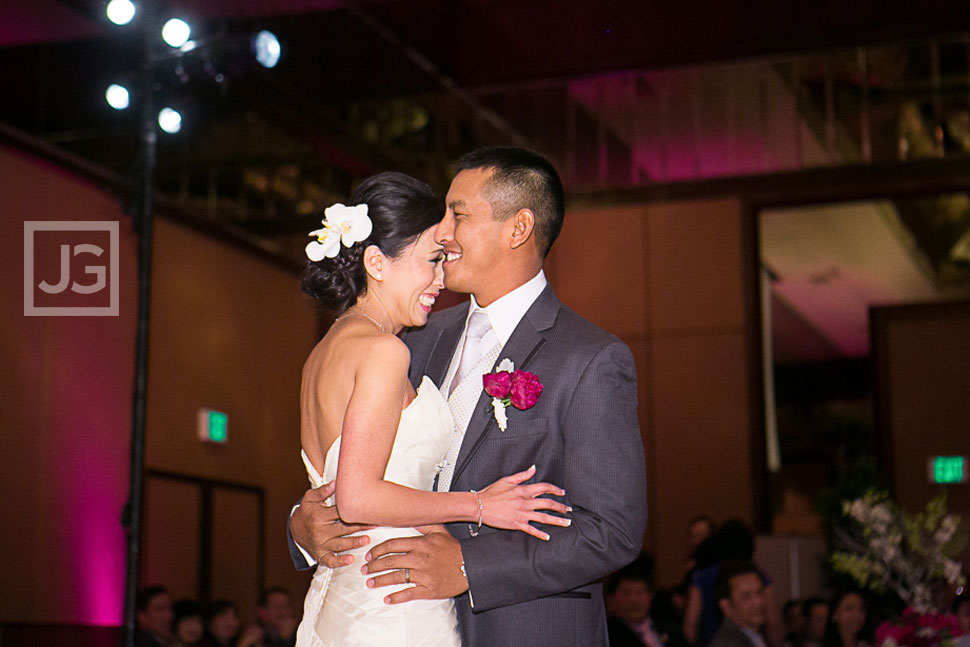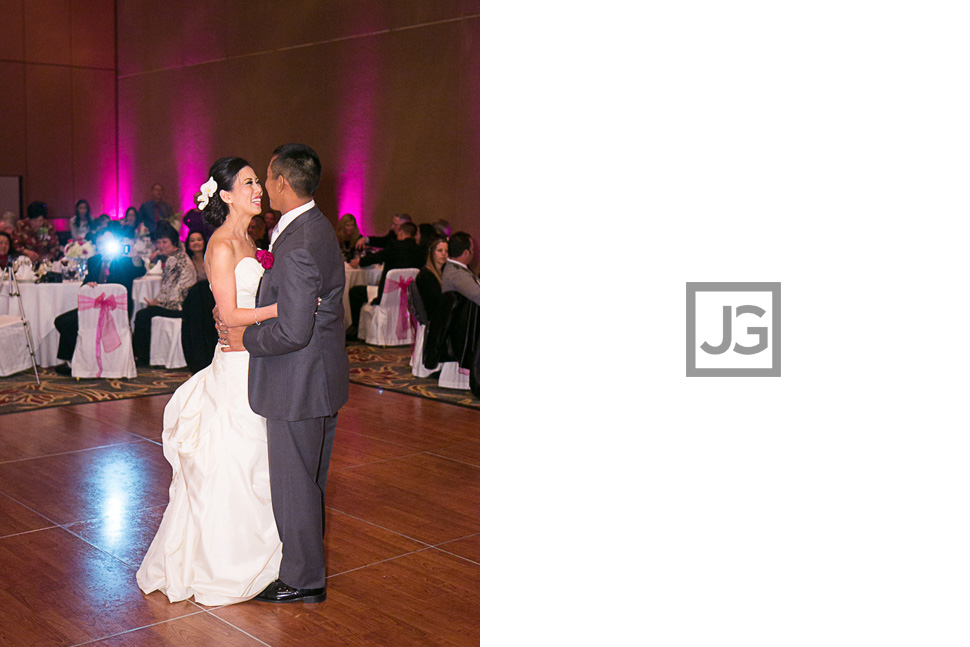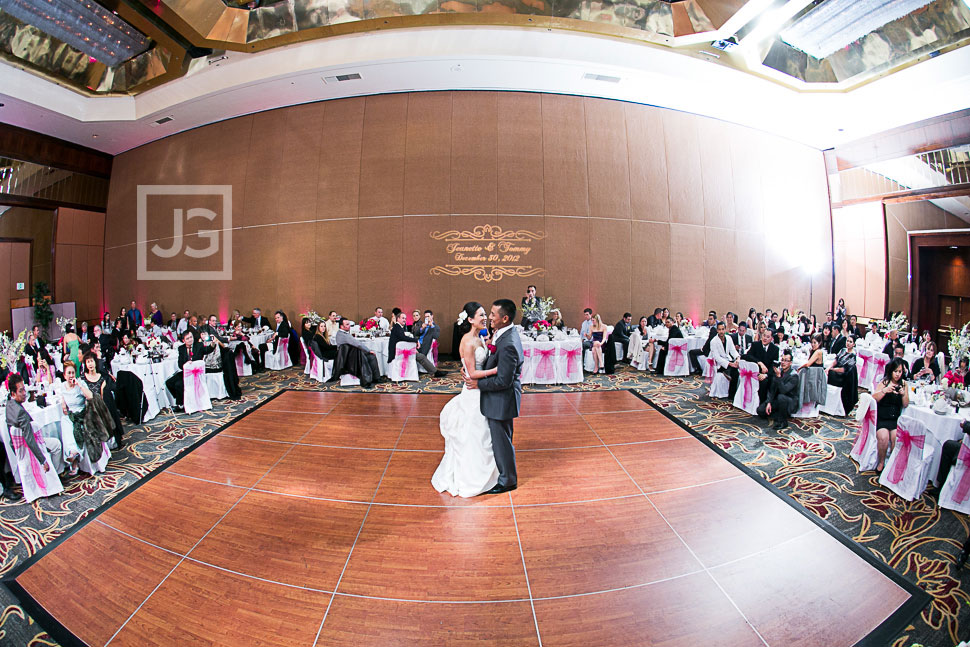 Wedding Speeches and More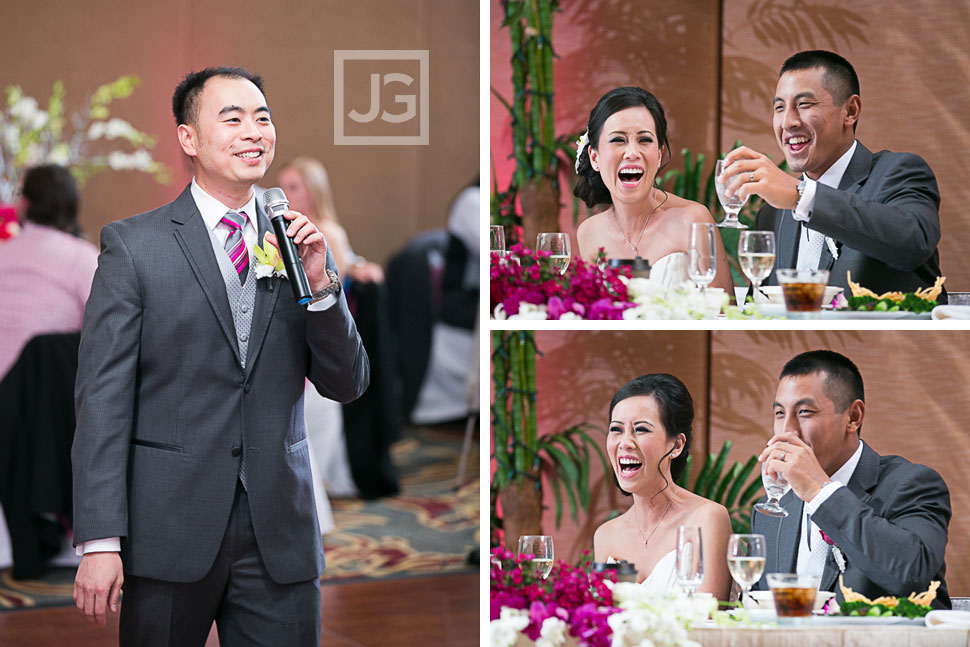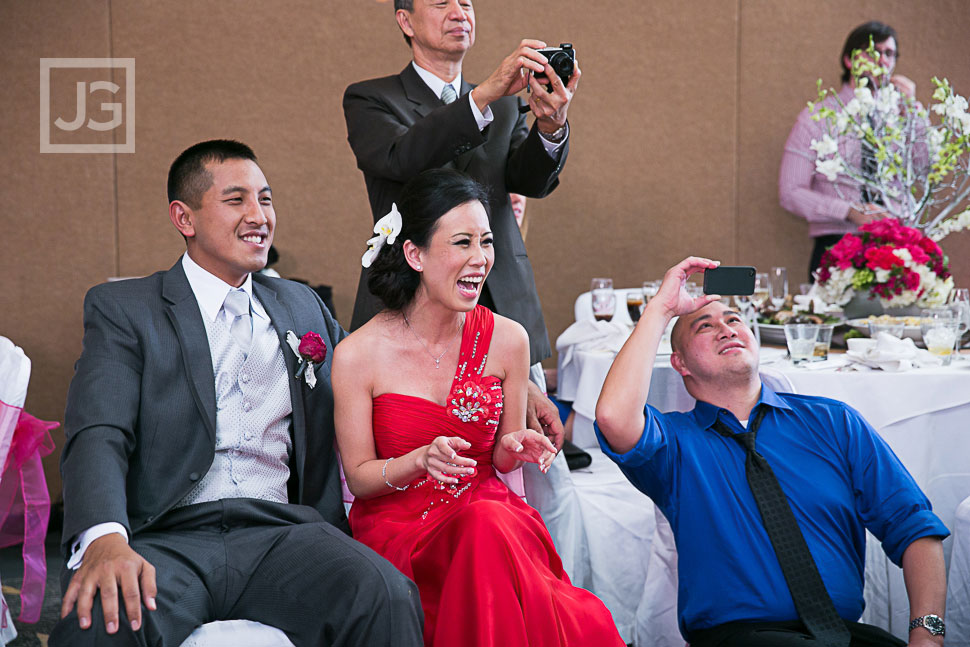 During the reception, these adorable kids (ages ranging from 3 to 7 years) put on an awesome show for our Bride & Groom. They were singing and dancing to: "You Don't Know You're Beautiful" by One Direction.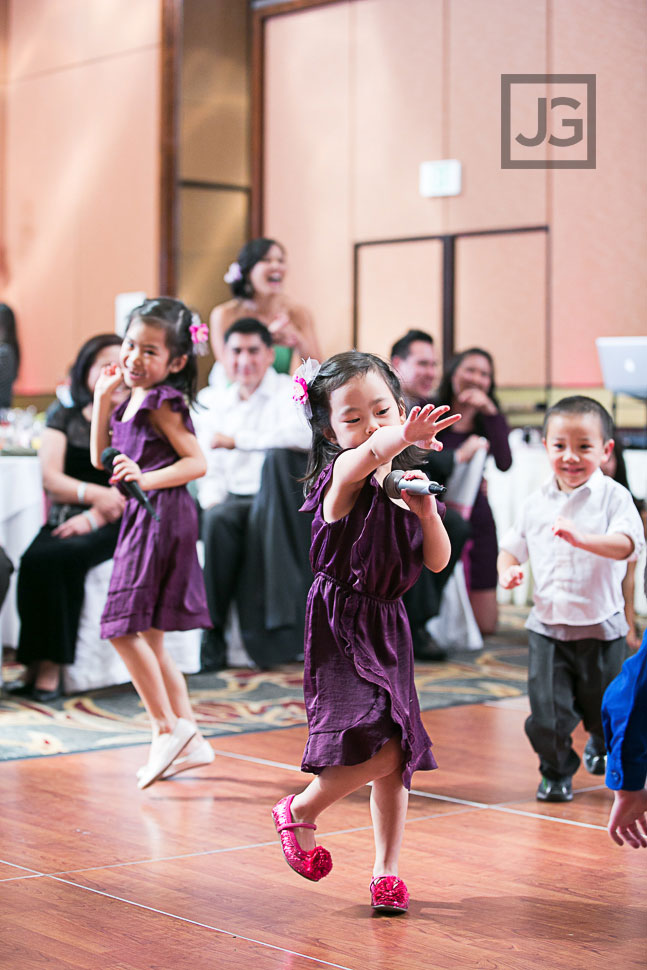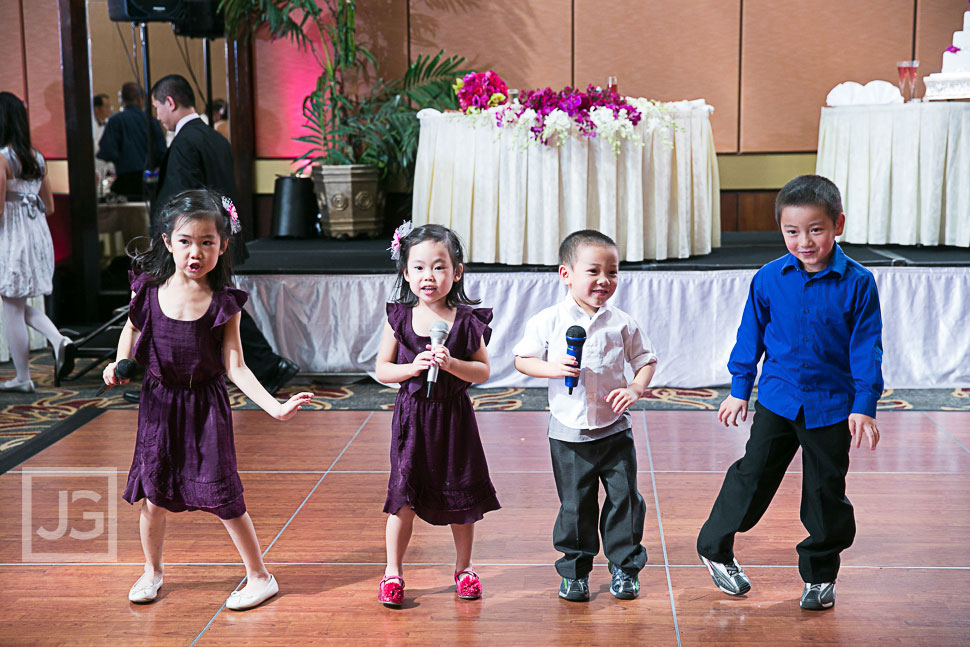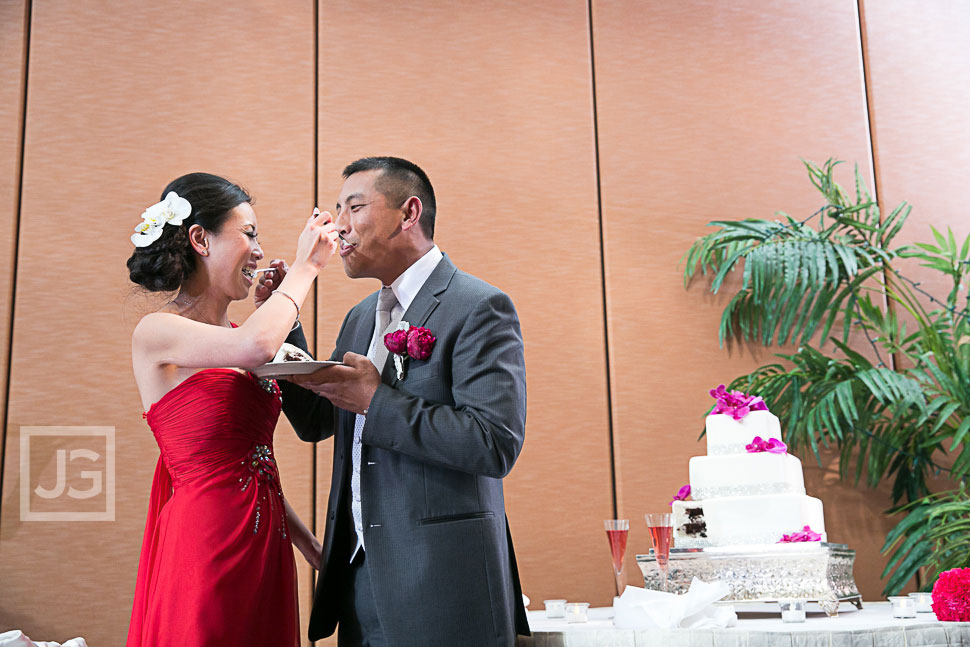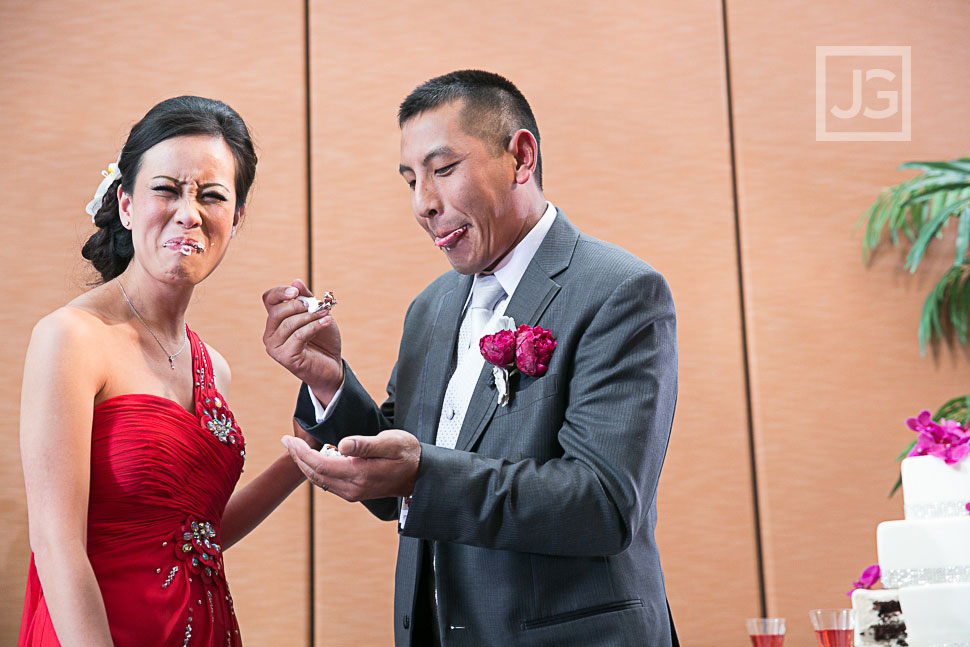 Hilton Universal City Reception Dancing
And then the dancing started!!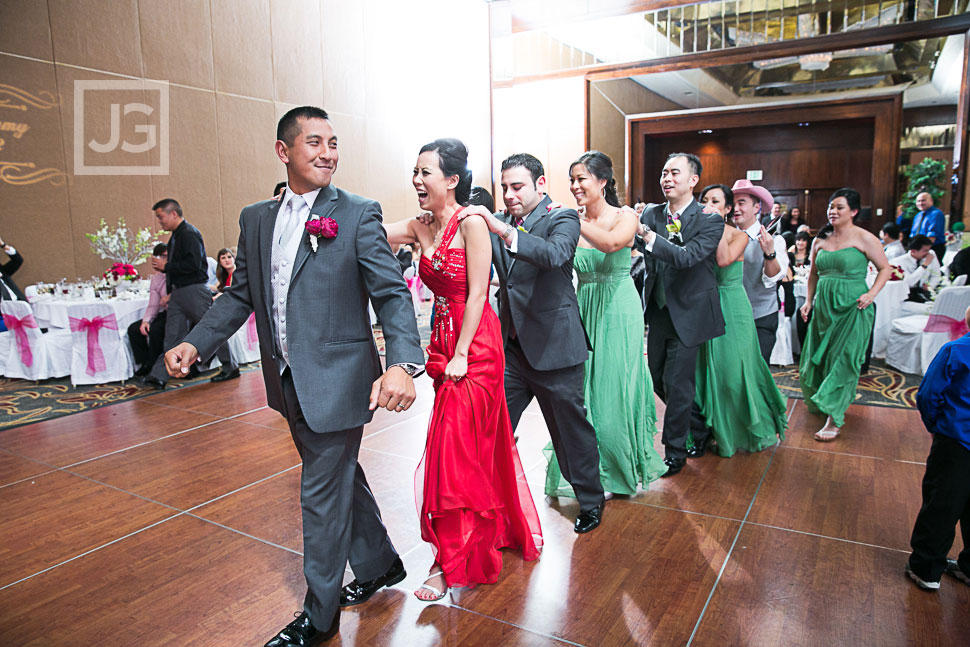 LOL!!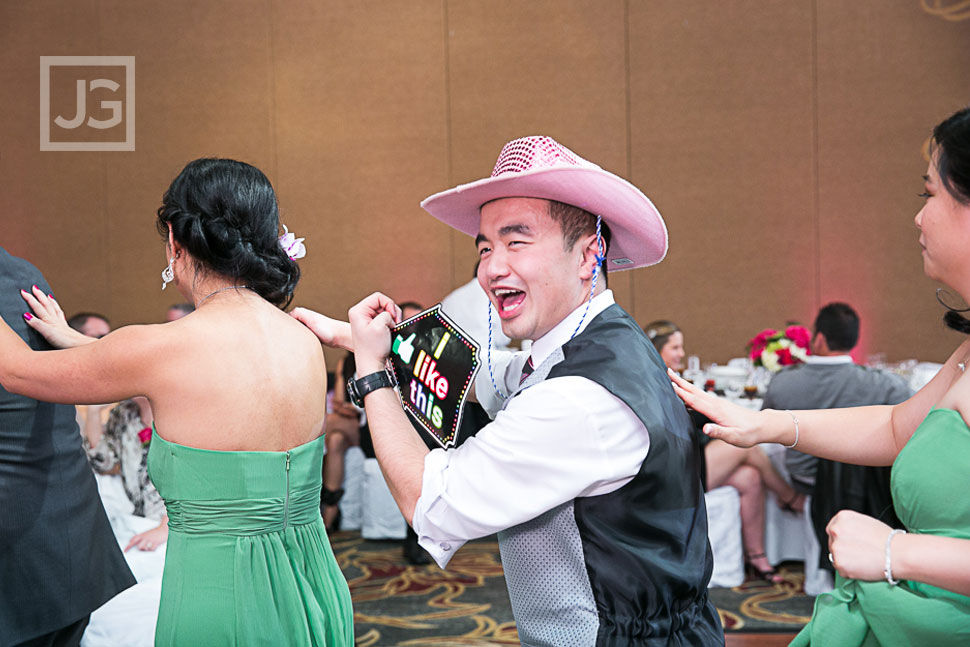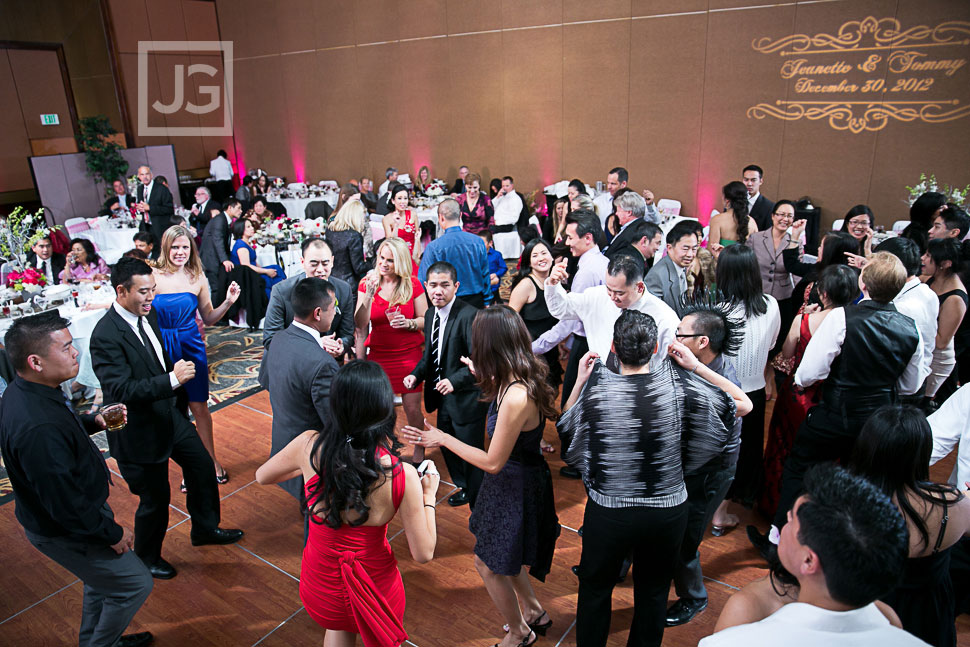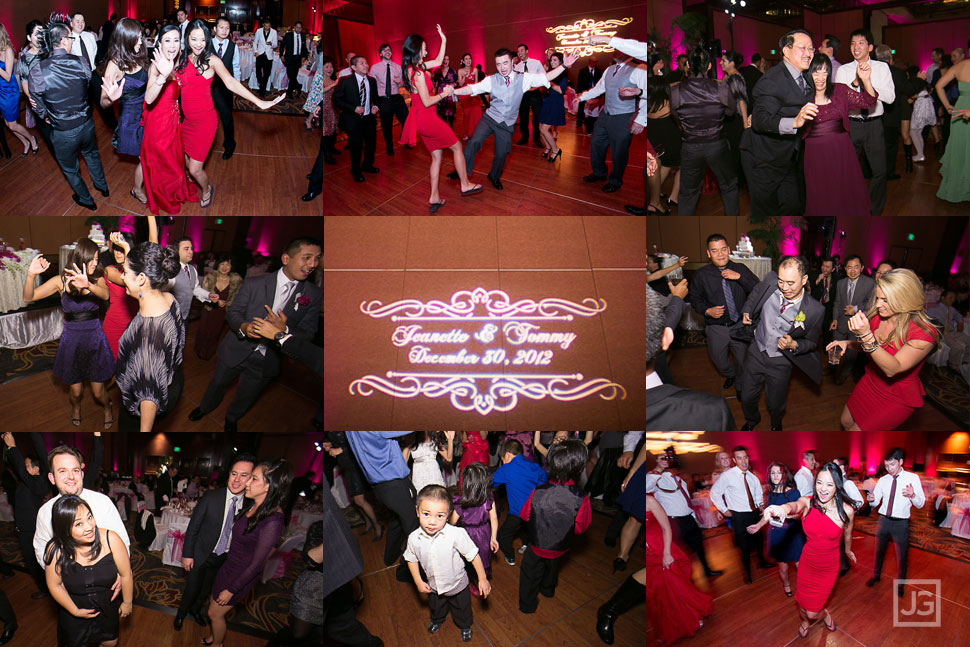 And of course… what's a wedding without Gangnam Style!!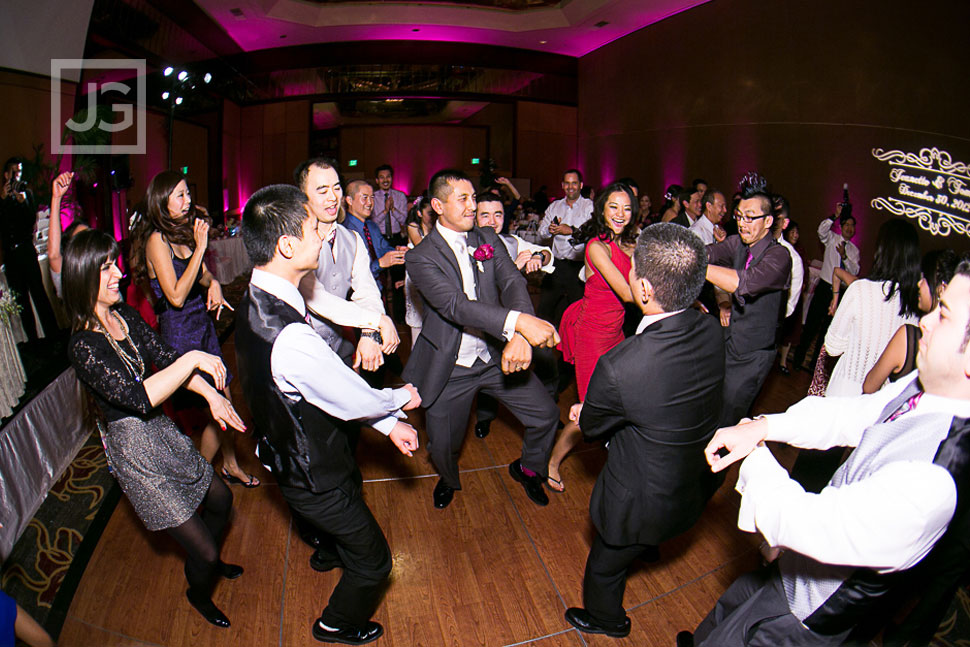 Awesome!!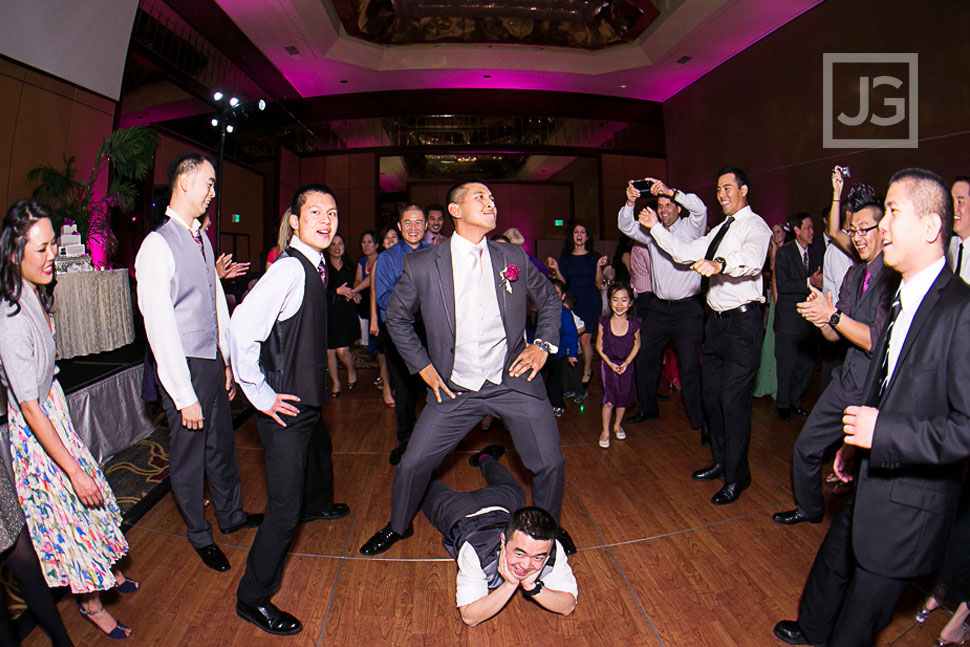 Night Wedding Photos at the Universal Hilton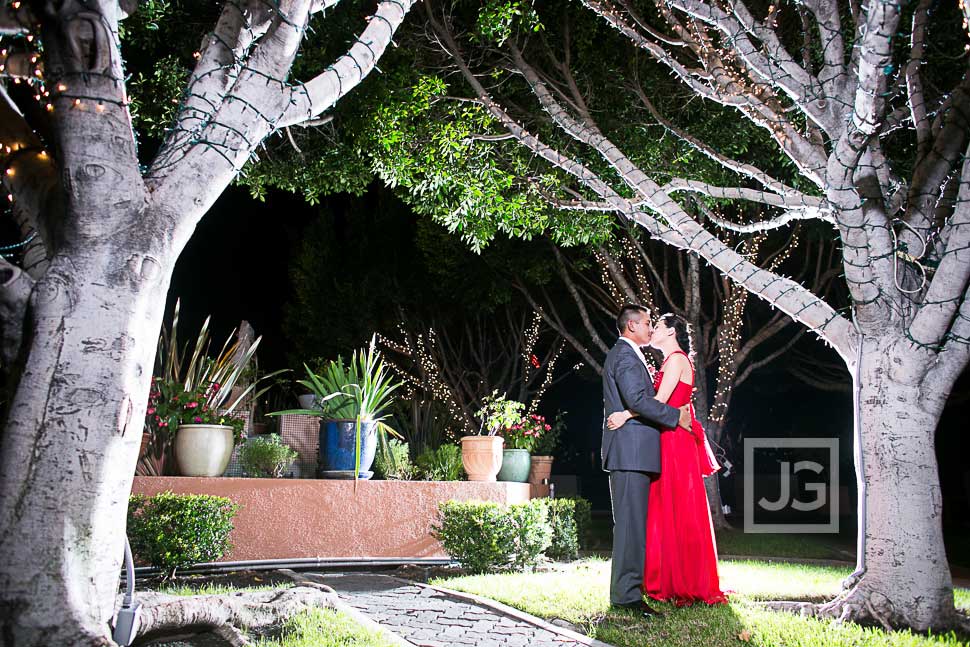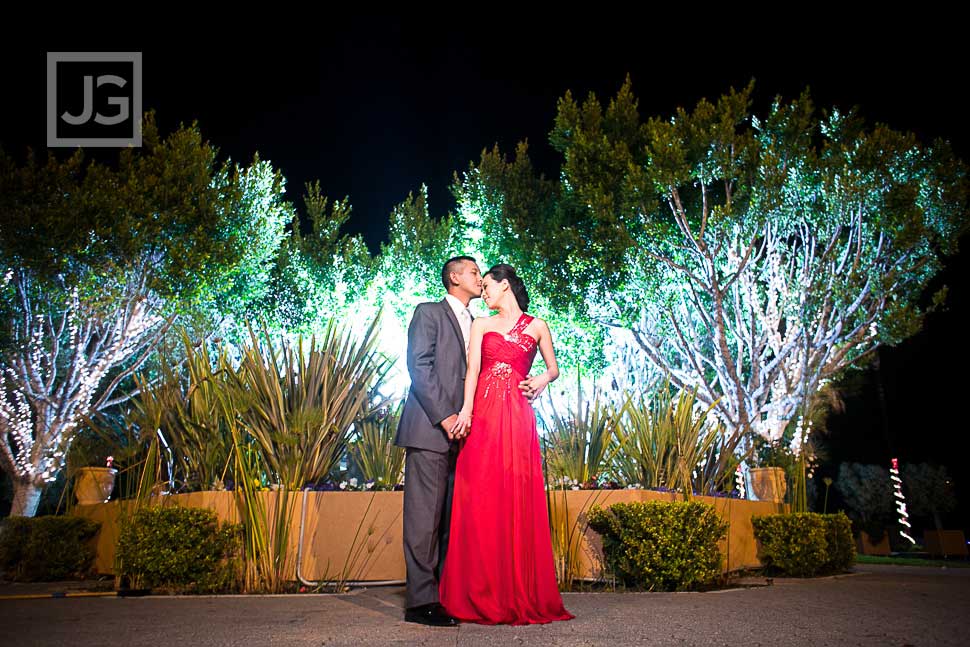 This wedding blog article shows us doing Hilton Universal City wedding photography in Los Angeles. The Universal Hilton is a preferred location for Chinese weddings, since it offers a full 10 course Chinese wedding dinner without it being at a Chinese restaurant. This offers a balance of old Chinese tradition (and pleasing one's Asian parents) with modern wedding traditions.