Carolina and David!! What can I say about them besides… "I can't get enough of them!" Gavin and I did their wedding videography and wedding photography in Long Beach back in September and I JUST got around to blogging their sweet wedding today. I love the style of Carolina and David's wedding. They both wanted their wedding to be classic, timeless, with a touch of vintage. Carolina and David picked the two most common colors used in weddings: Ivory & Dark Brown, and then added copper, which has a warm rose-gold tone (appropriate to mark the beginning of Fall). Lastly, they wanted a touch of red to brighten up the color palette. So read on for our day of Hotel Maya wedding photography!
Most of the items (i.e. wedding invitations, the flower girl's pomander, the cake topper, the wishing tree, etc.) were all Carolina's DIY crafty creations. David helped out here and there. =) Everything was definitely a labor of love and came out beautifully. It definitely had my creativity flowing as well. Carolina and David's entire wedding was held at Hotel Maya in Long Beach. We've done wedding photography at Hotel Maya in Long Beach many times, and it is definitely a gorgeous venue. After the recent redesign (previously known as the Coast Hotel), the hotel now has a rustic and textured decor that is a perfect setting for a wedding. The scenic view of the downtown Long Beach waterfront is breathtaking, especially at night. The nearby Queen Mary also makes a unique backdrop.
Click the play button to check out Gavin's video for Carolina and David.
Hotel Maya Wedding Preparation

I love her beautiful emerald cut engagement ring.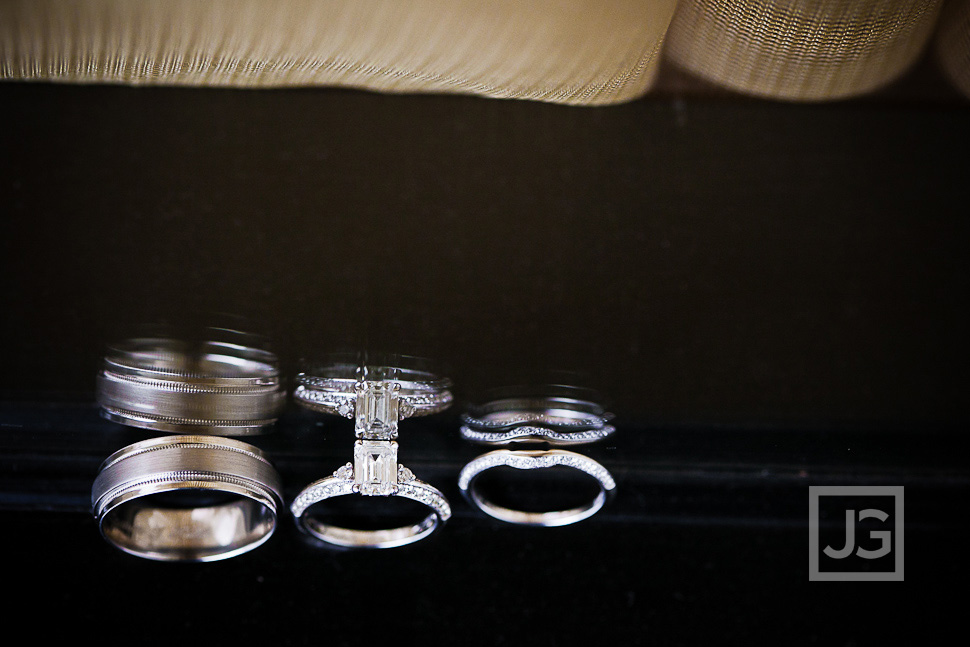 I love the laces on Carolina's Chinese Laundry wedding shoes. She added a nice personal touch to the shoes with some Swarovski's crystals and pearls.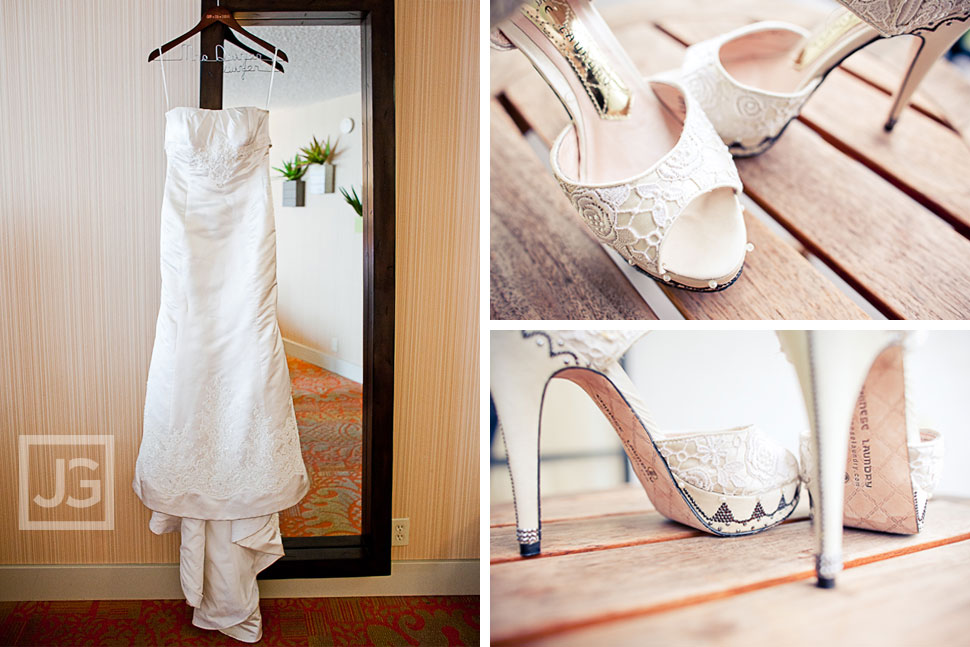 Carolina bought all the pieces for her hair piece and sewn it together herself. What's more amazing was the flower girls pomander that Carolina made as well. It was completely made of cut-out strips from the novel "Perfect" (by Judith McNaught) and hand-crafted into paper flowers. Can you believe it?? Did I also mention that I love her bouquet too!!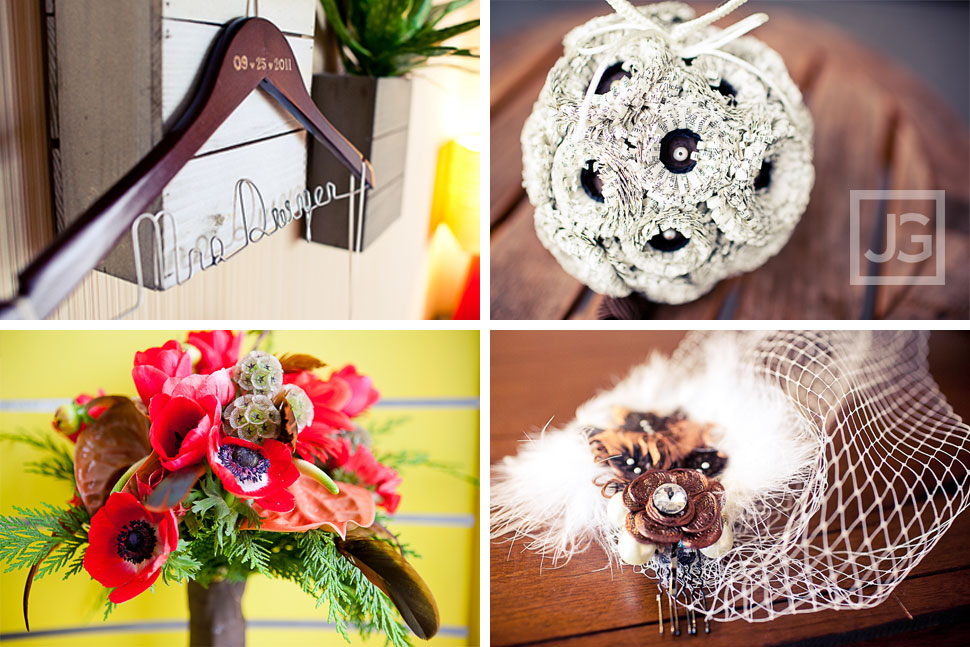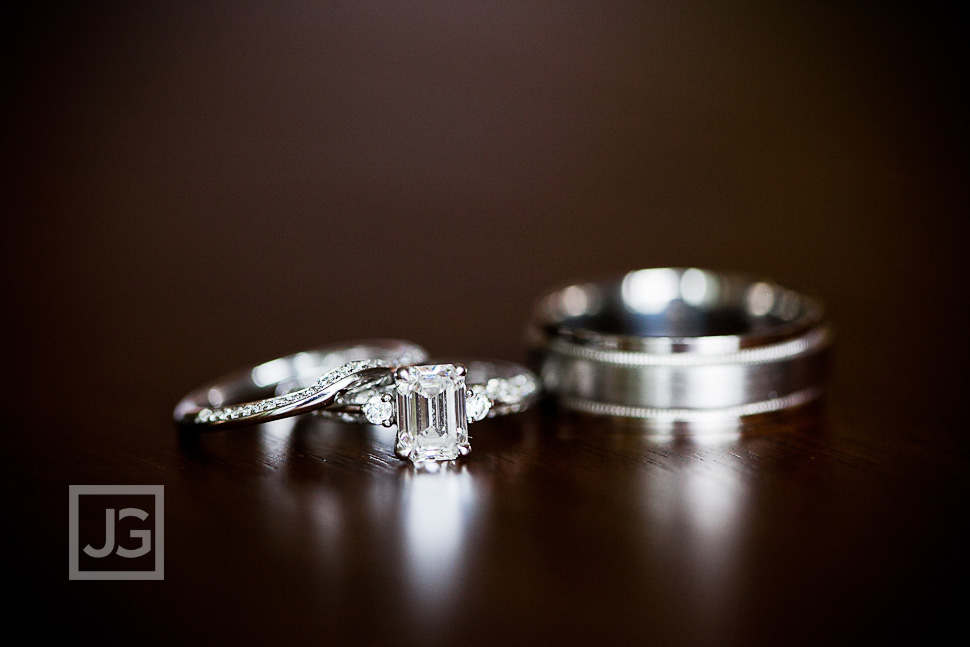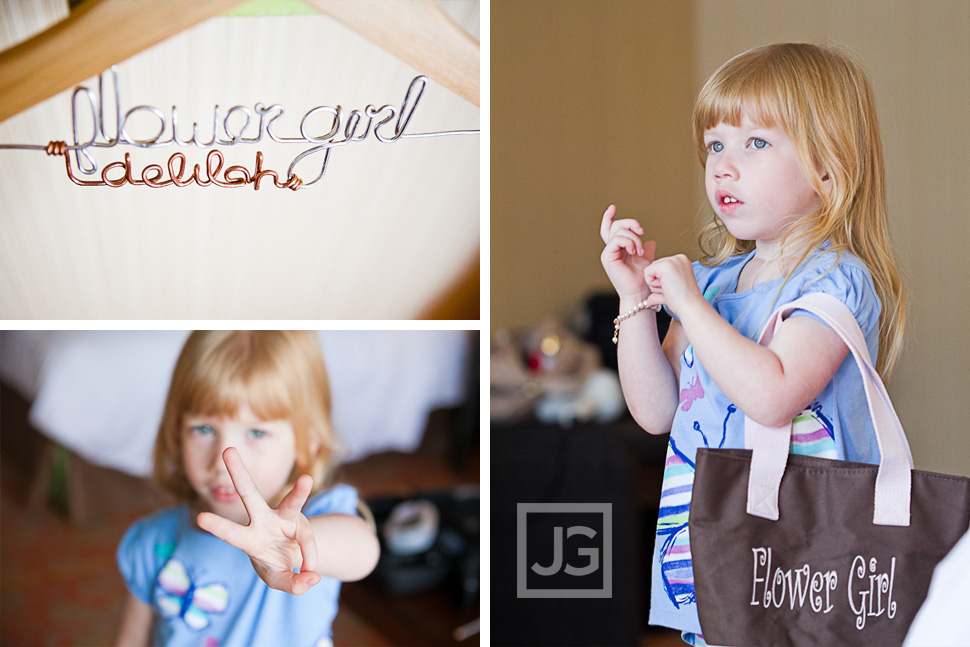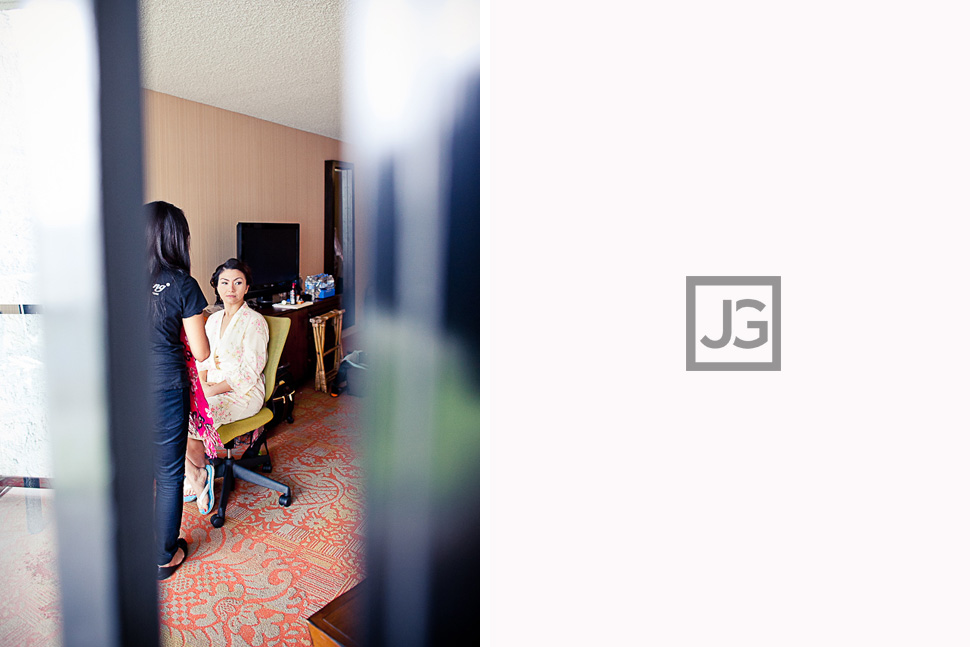 I really dig the classy, vintage hair style that Carolina is going for.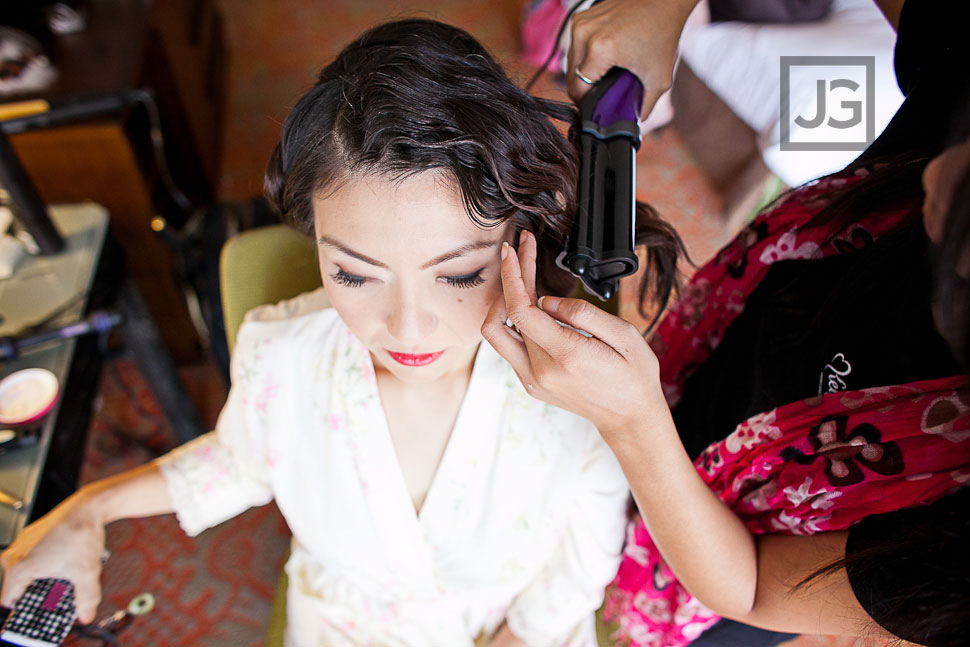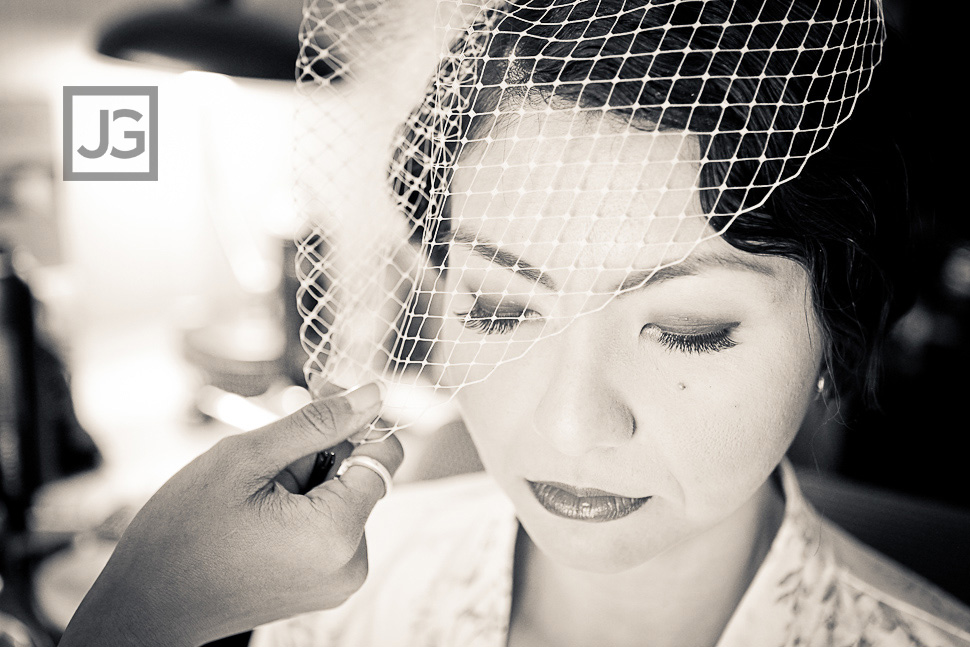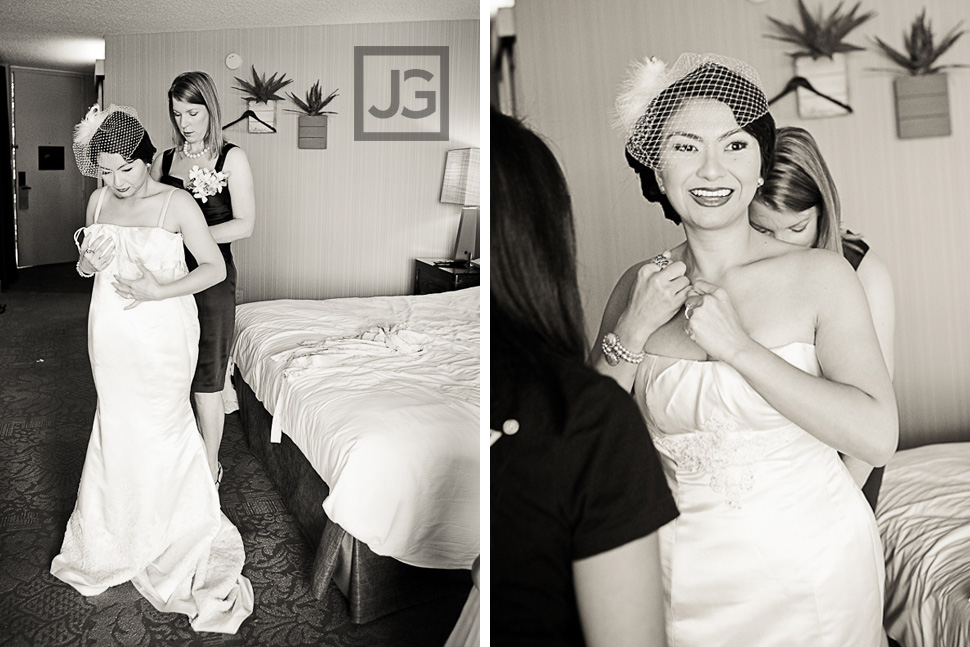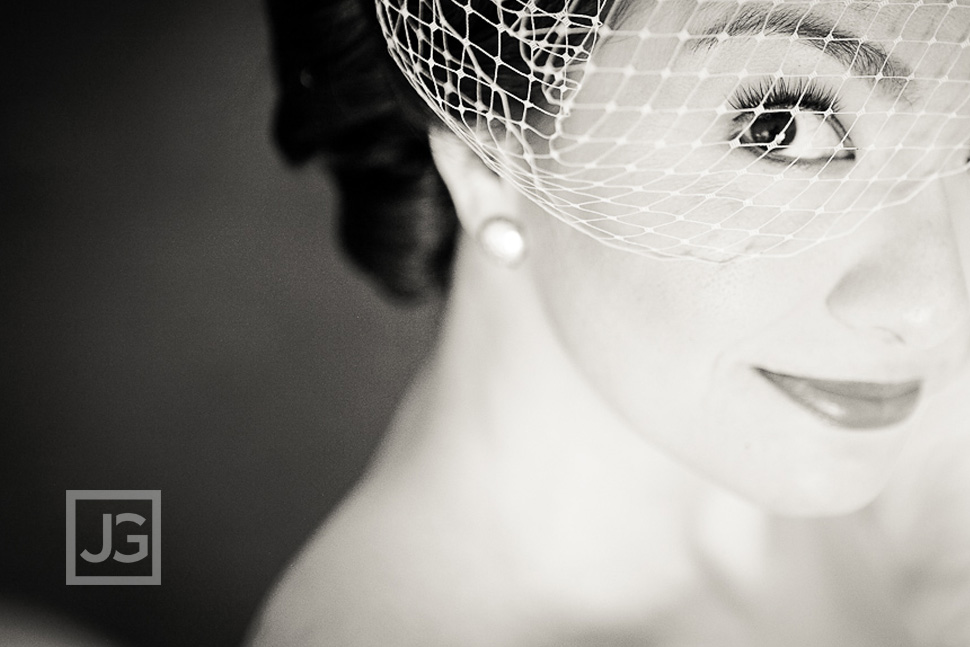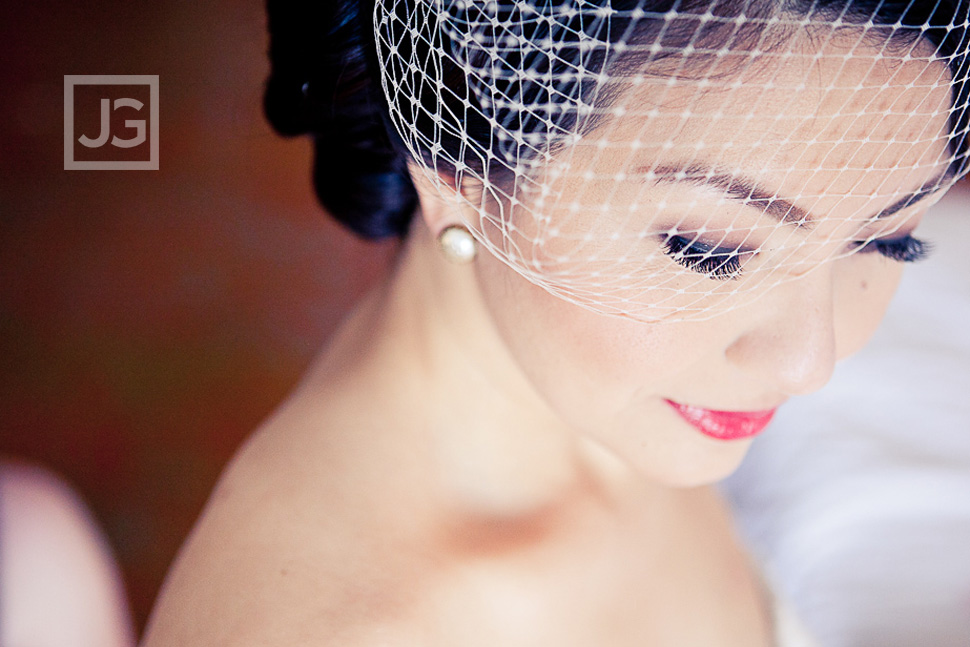 While Carolina is getting dolled up by the talented Kathy Tran (from Kelly Zhang Studio), David enjoys a cold beer with his dad.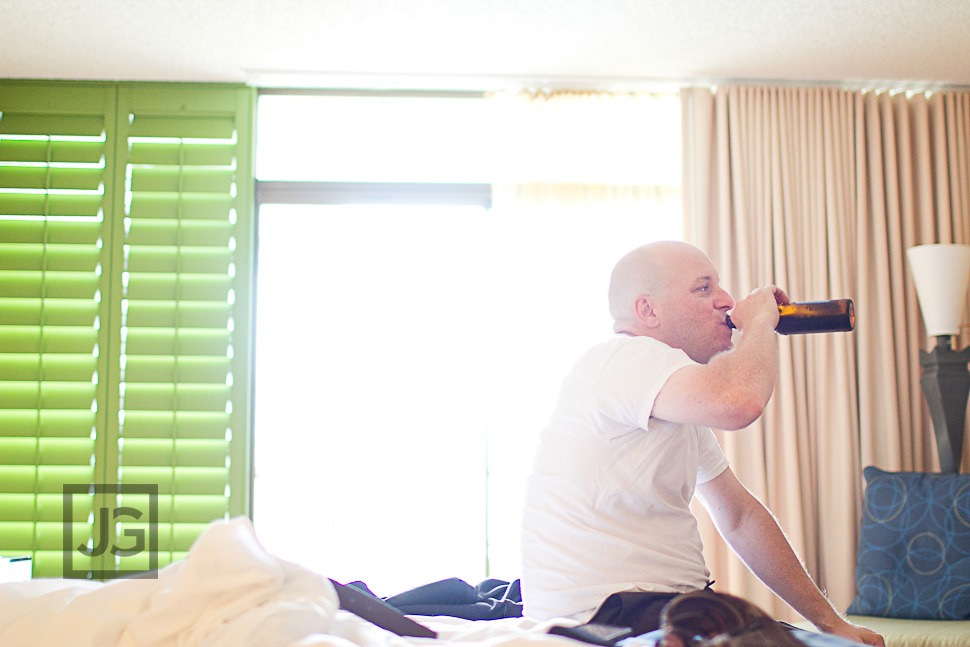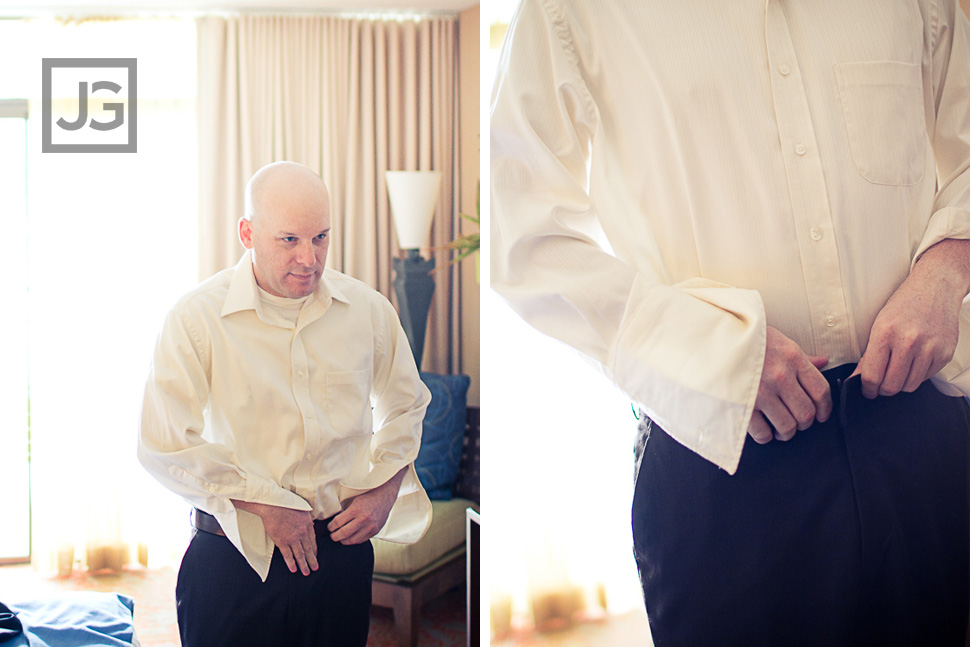 Wedding Ceremony at Hotel Maya
It was a perfect day for a beautiful wedding. The weather couldn't be more perfect.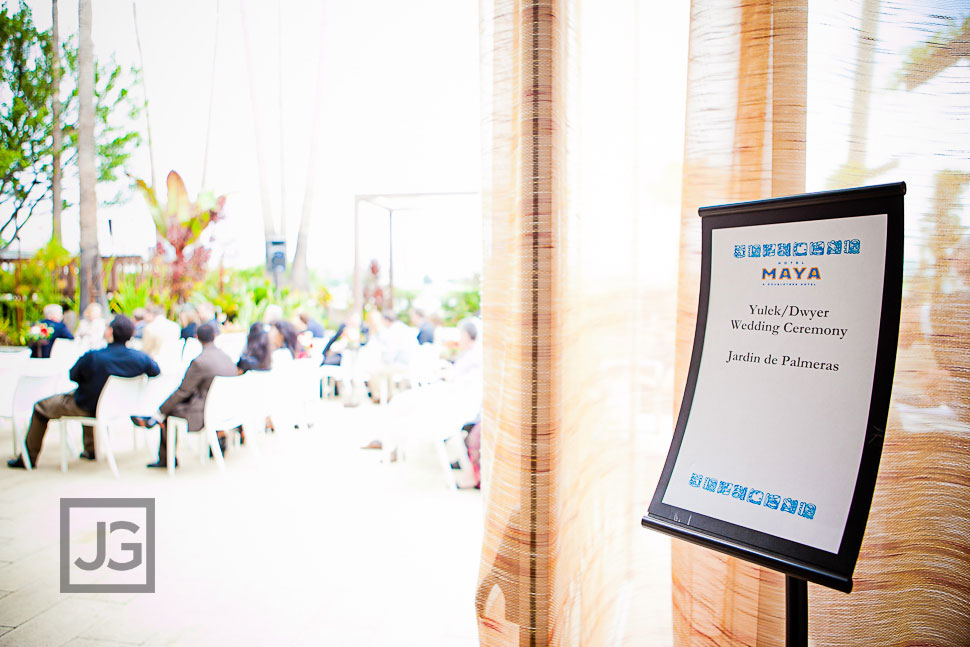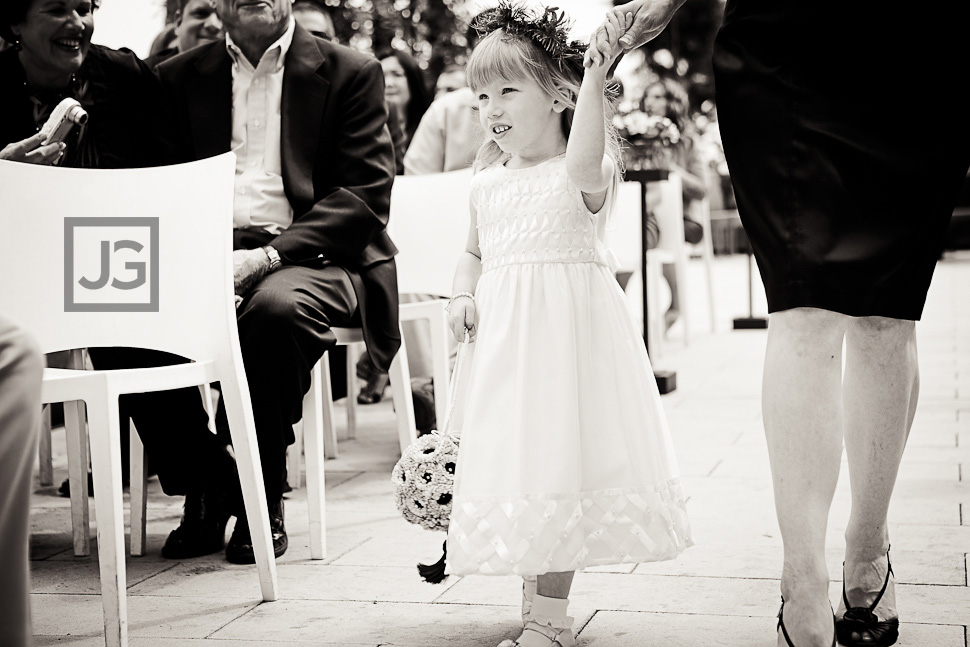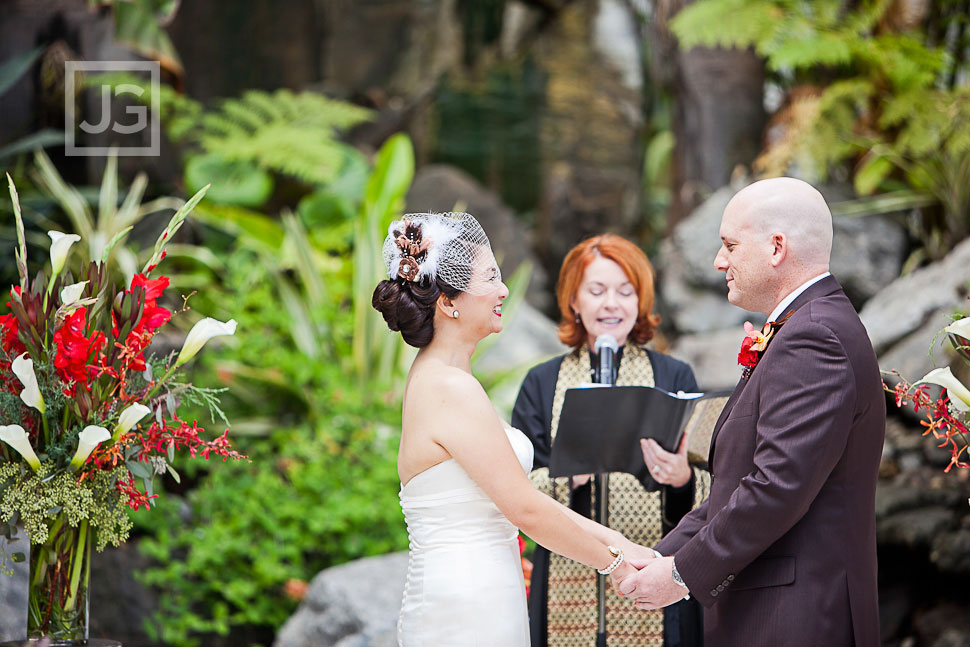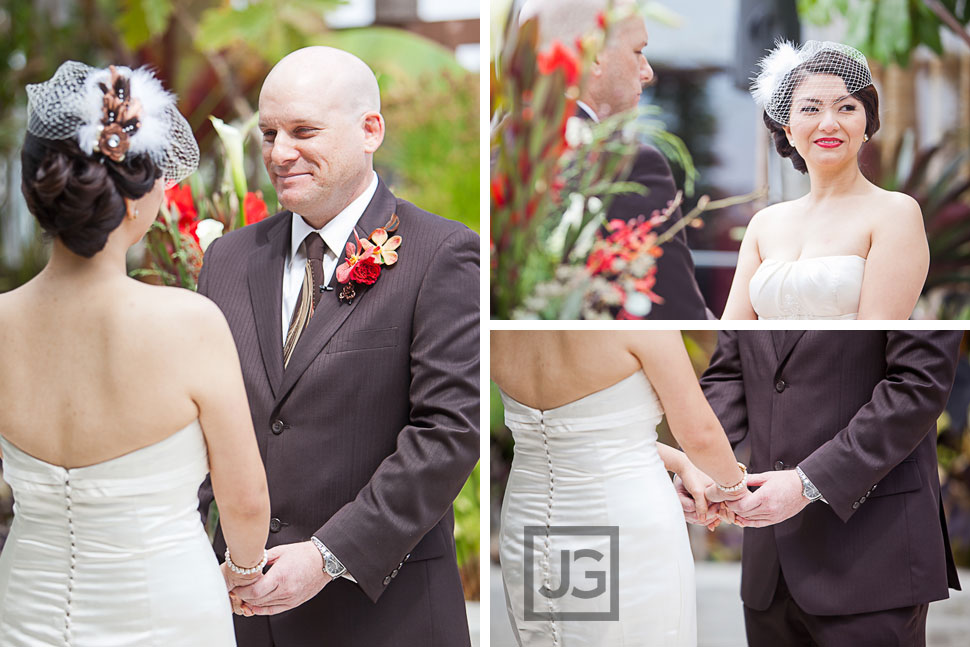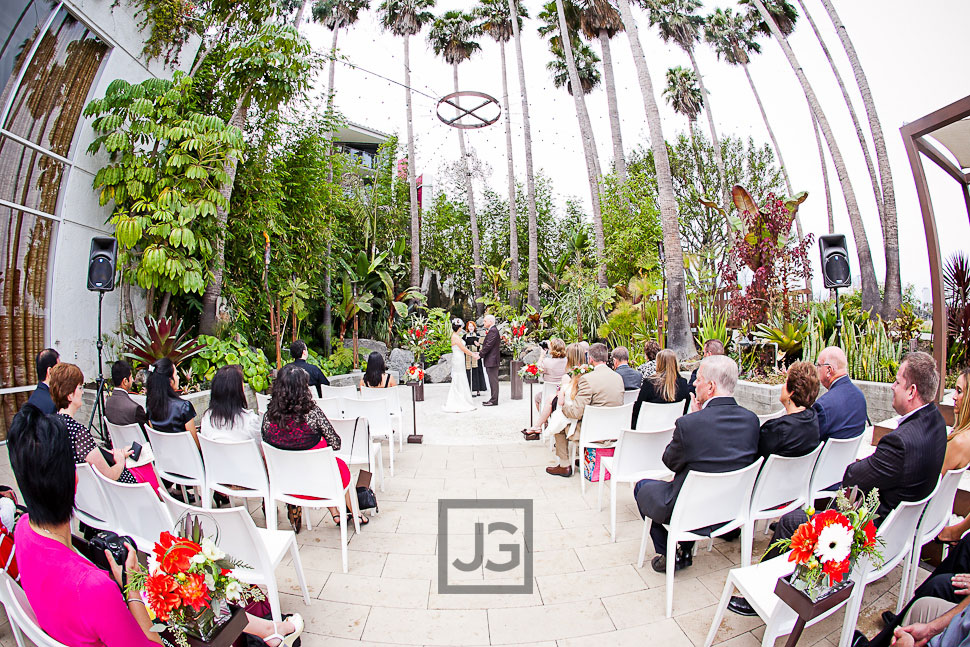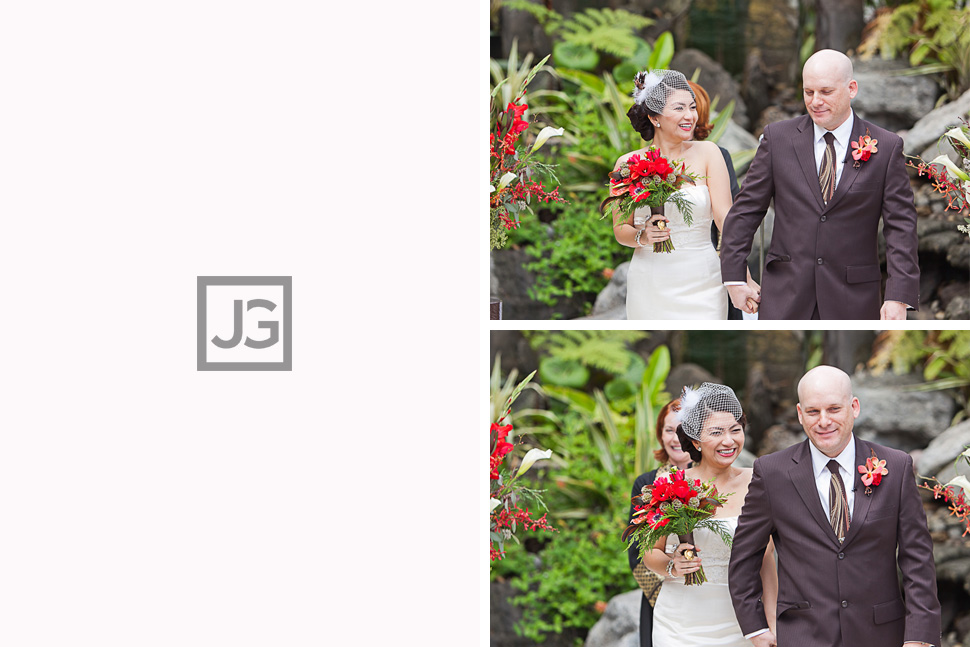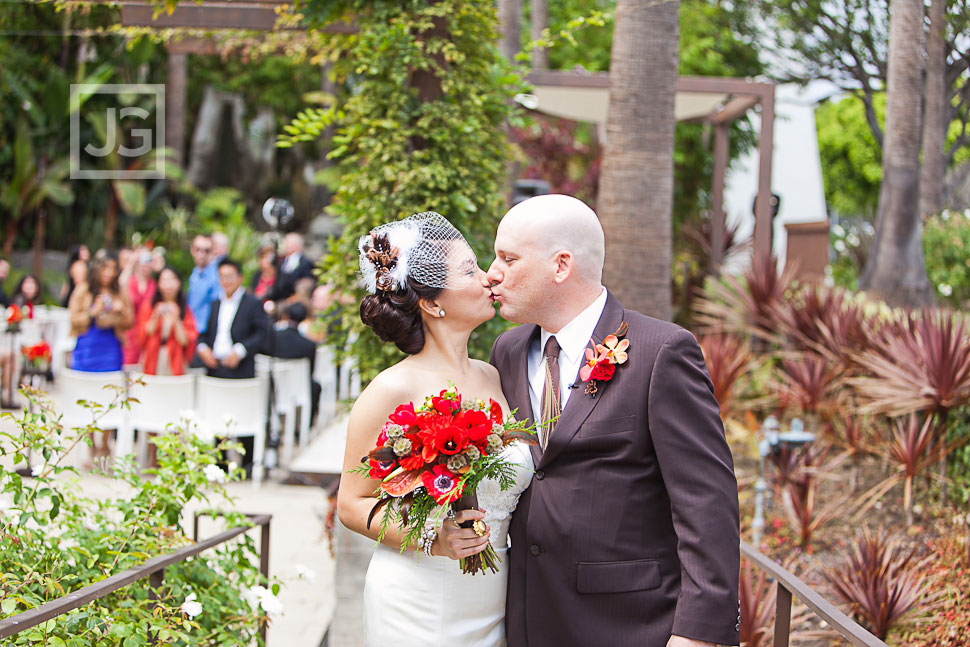 It is so sweet that Carolina honored the memory of her mother with a picture in a locket which she carried on her bouquet.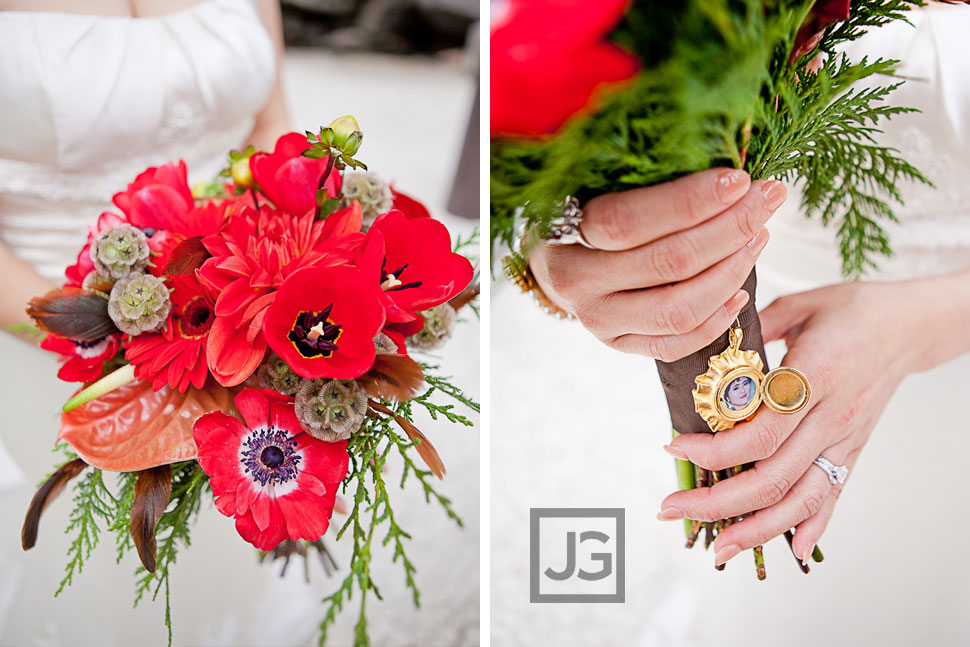 David's Christian Dior (CD) tie fits their wedding color perfectly. And the CD also represents their initials.
Hotel Maya Wedding Reception
This is the view from their reception ballroom. The Queen Mary created a scenic back drop for the wedding.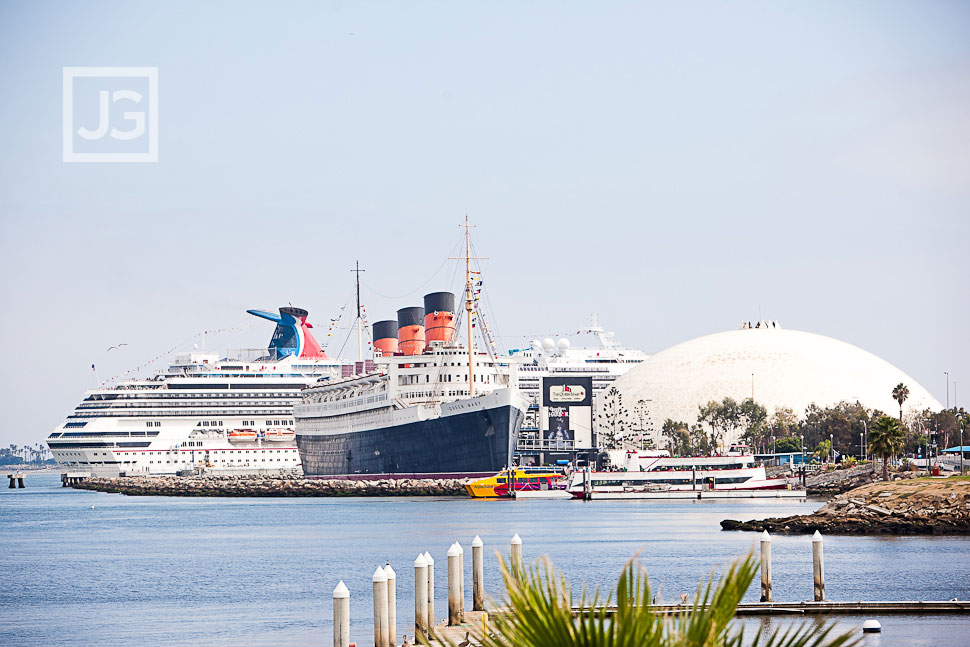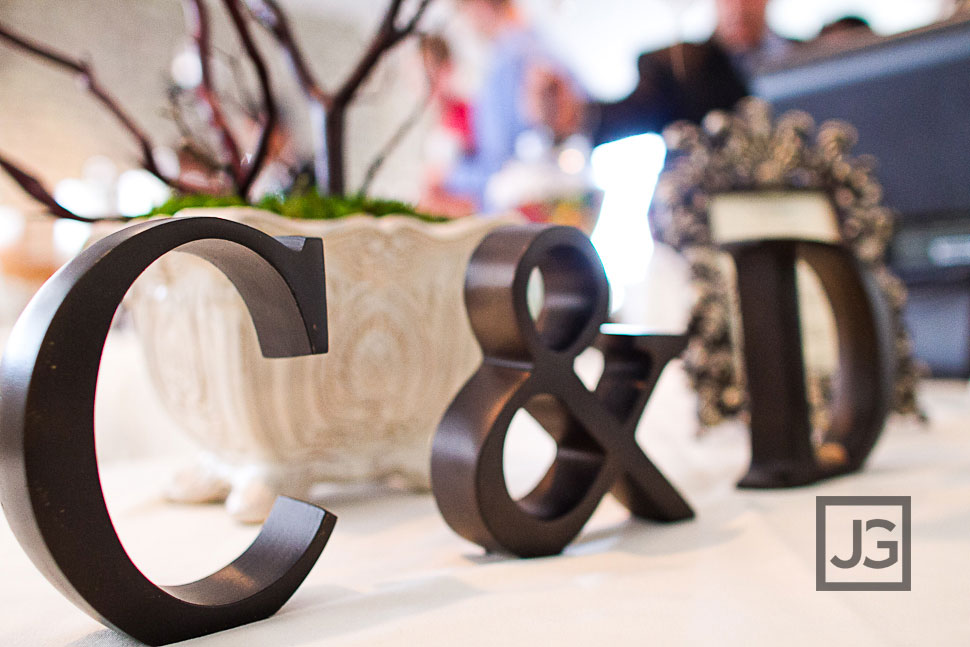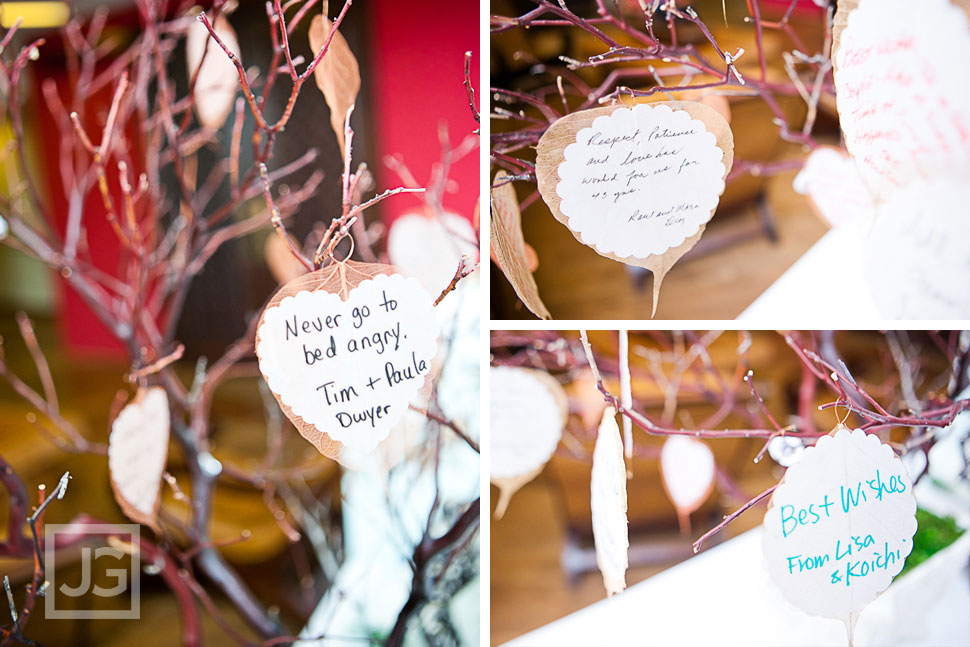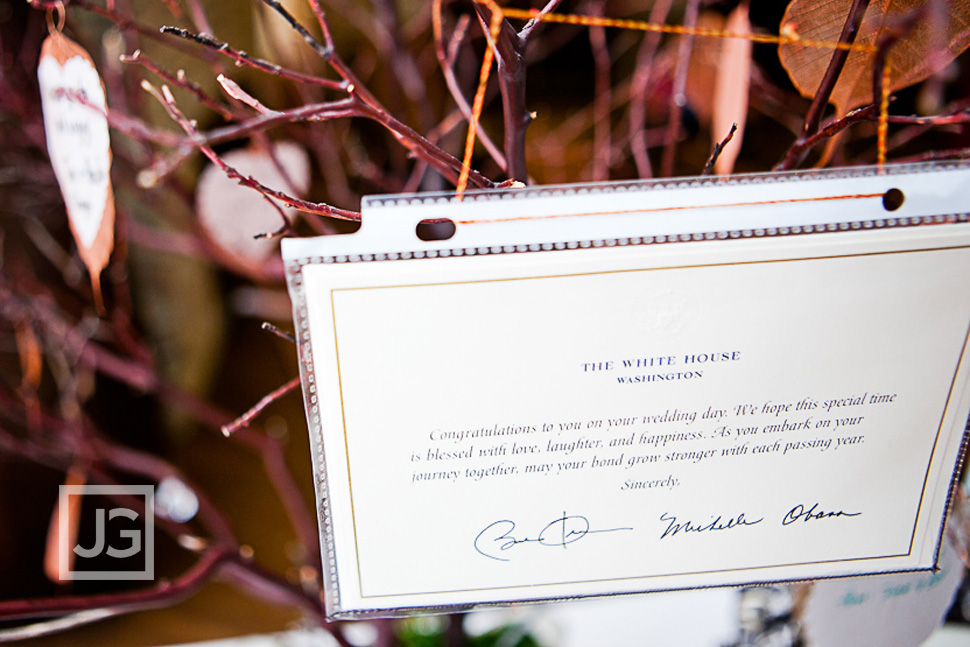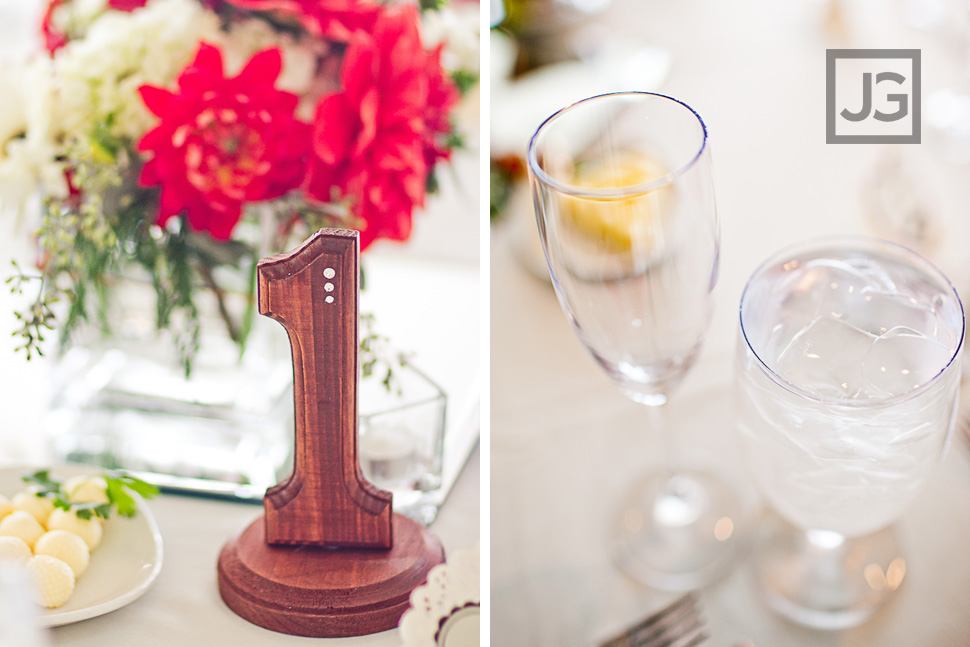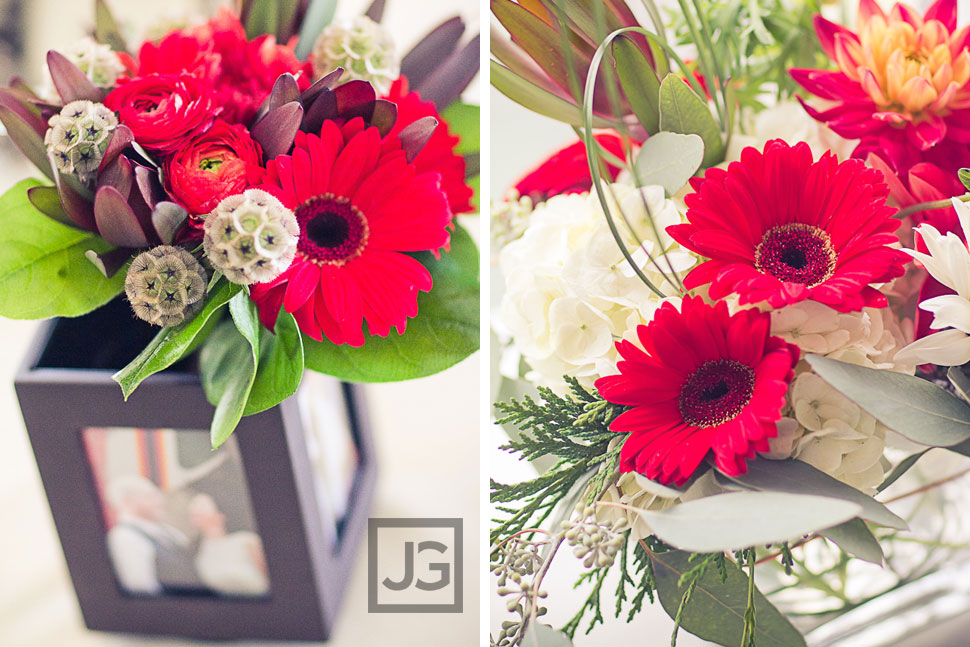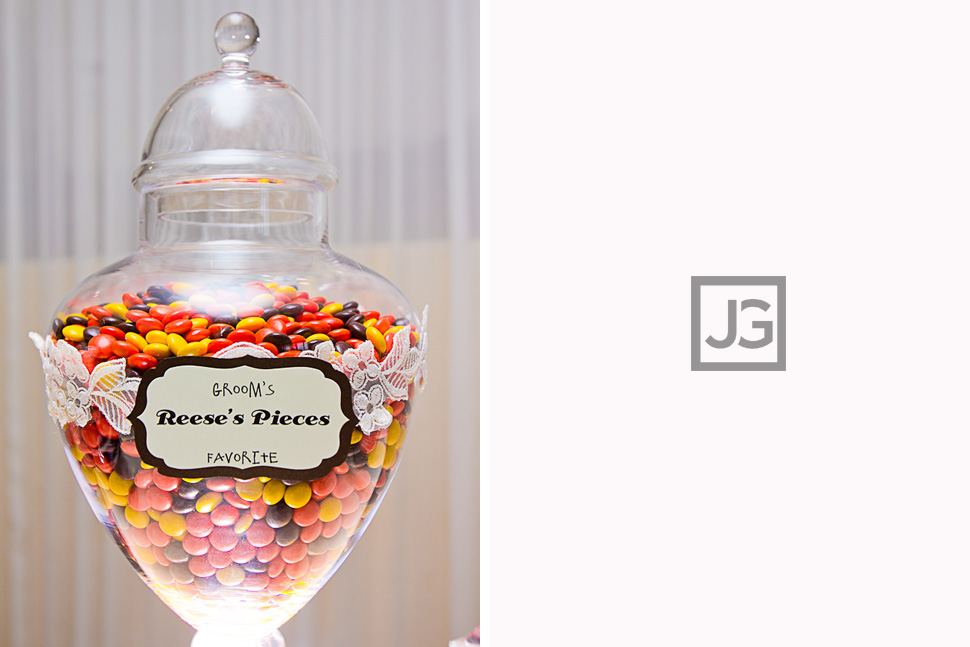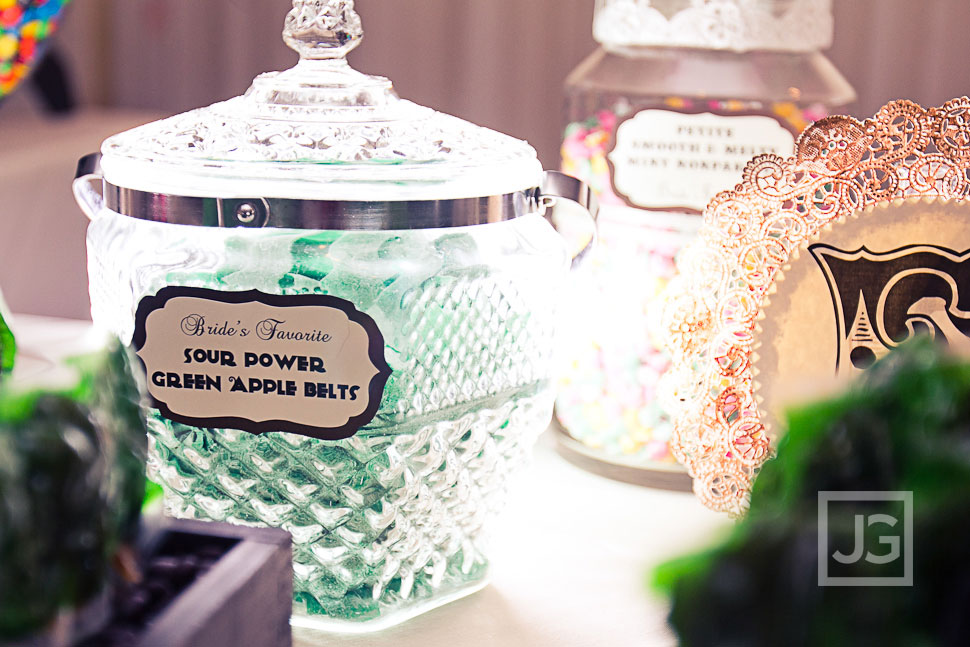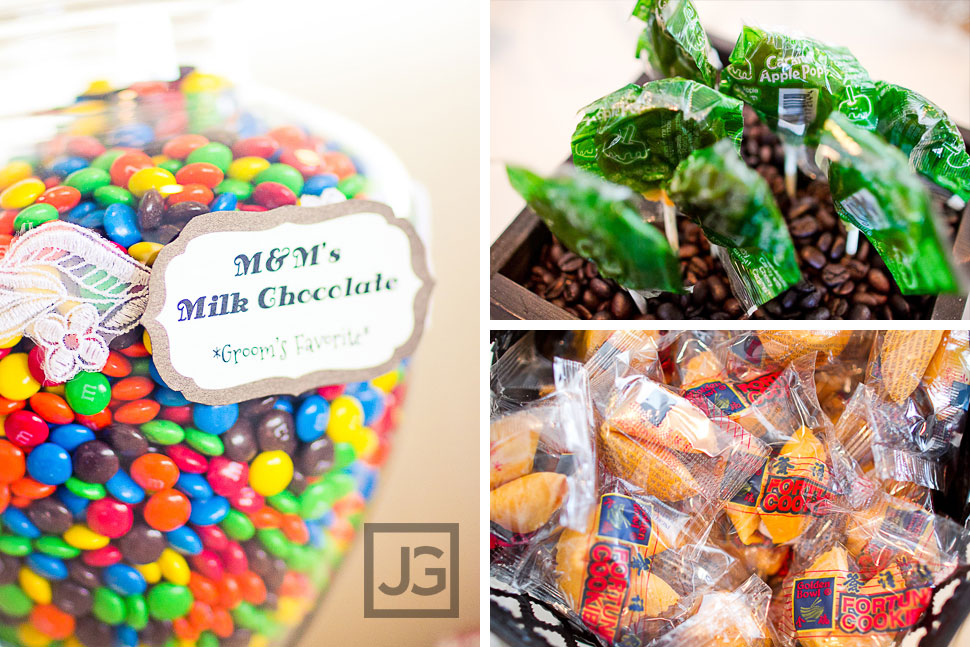 Here's another amazing DIY project that Carolina crafted. The cake topper was made of wooden peg dolls and Carolina added "wedding words" (i.e. love, happiness, loyal, etc.) from the dictionary to it. She made and added the birdcage headpiece on the female topper to resemble the one she wore!! The wooden base of the cake topper was burned, stained and then carved with their names and wedding date.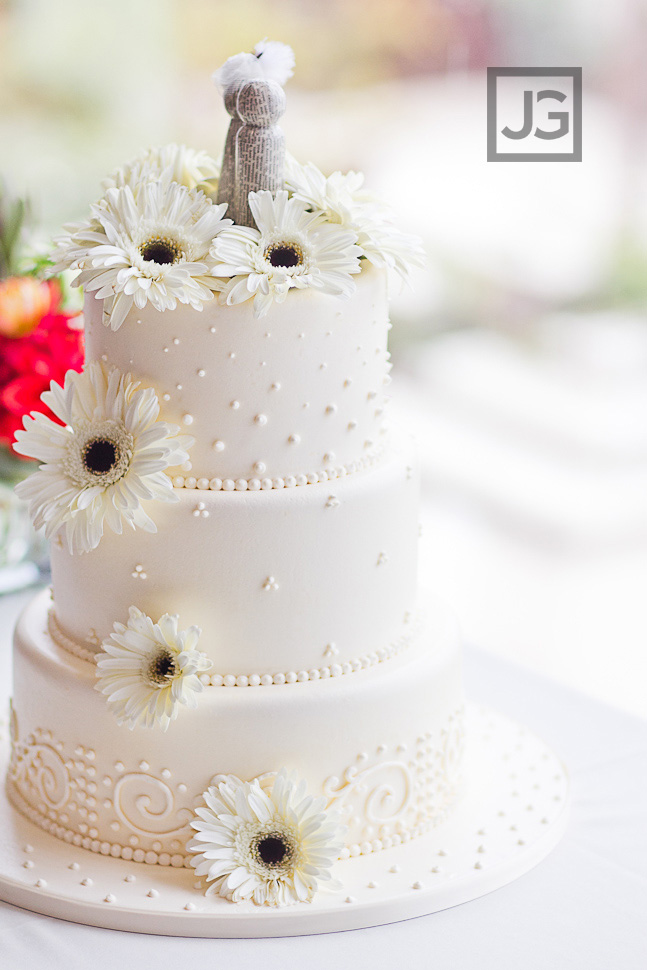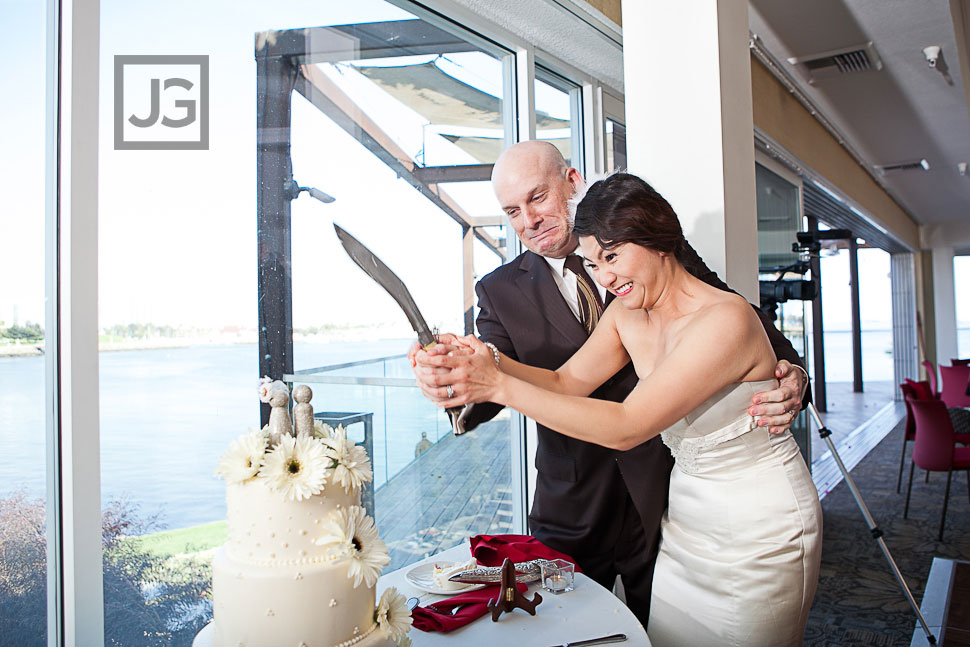 Hahahaaa! Poor David, he had no idea it was coming!!

For their first dance, Carolina and David surprised everyone with a well choreographed Tango. Beautifully done guys!!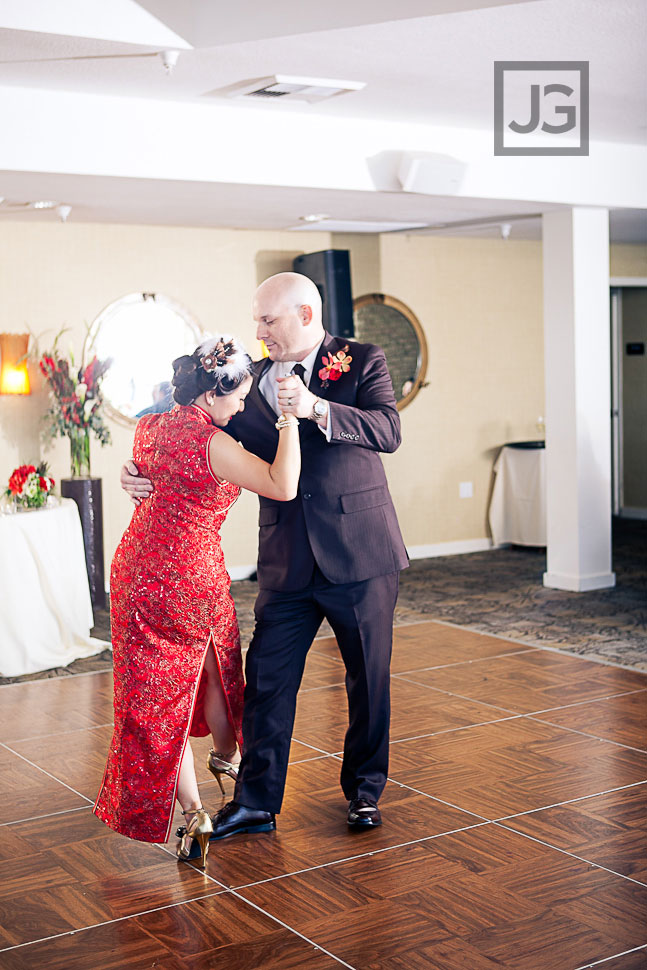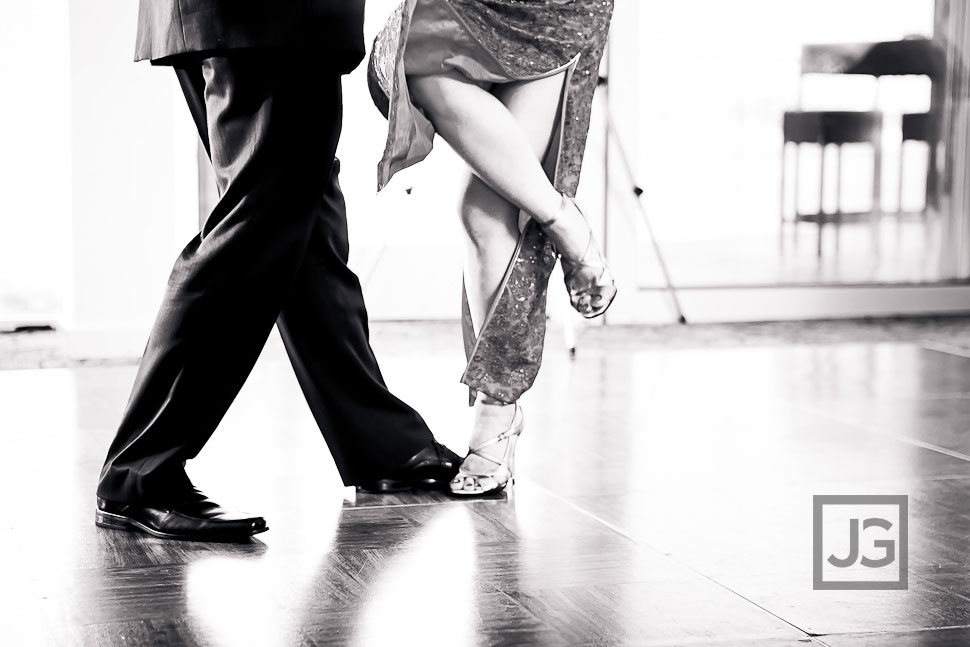 And here are some of my favorites from their bride and groom portrait session. It's so great to have a wedding at Hotel Maya because Shoreline Village is just a hop away. Shoreline Village Wedding Photography is a must when it comes to having a Long Beach Wedding. =)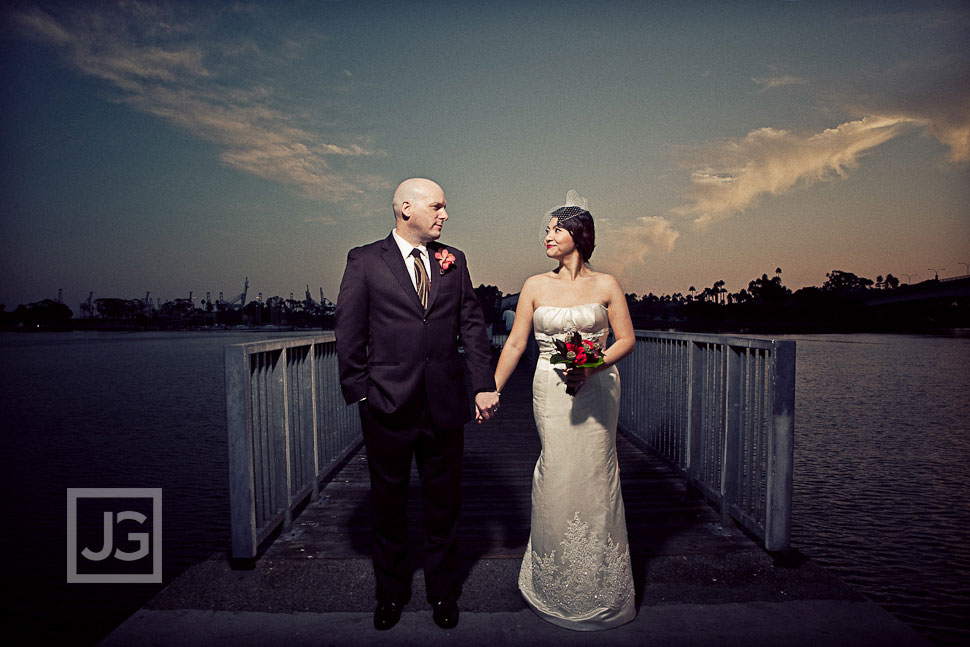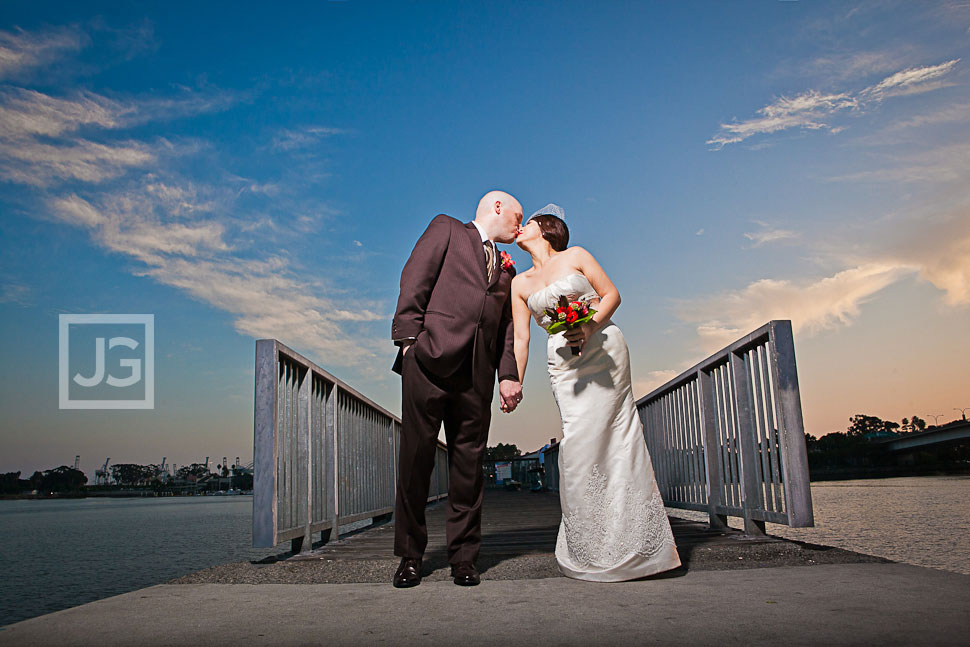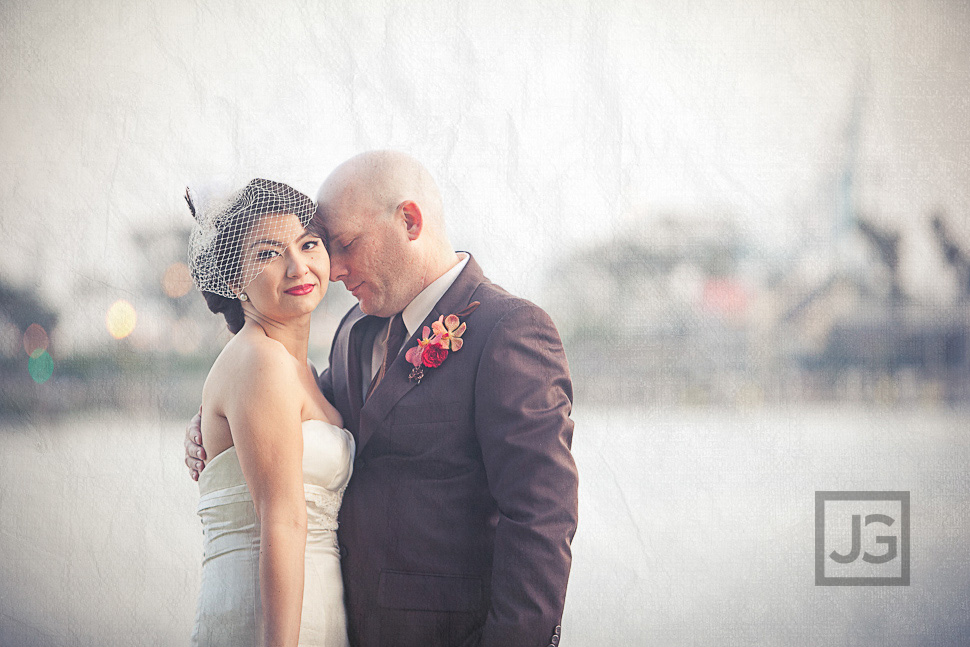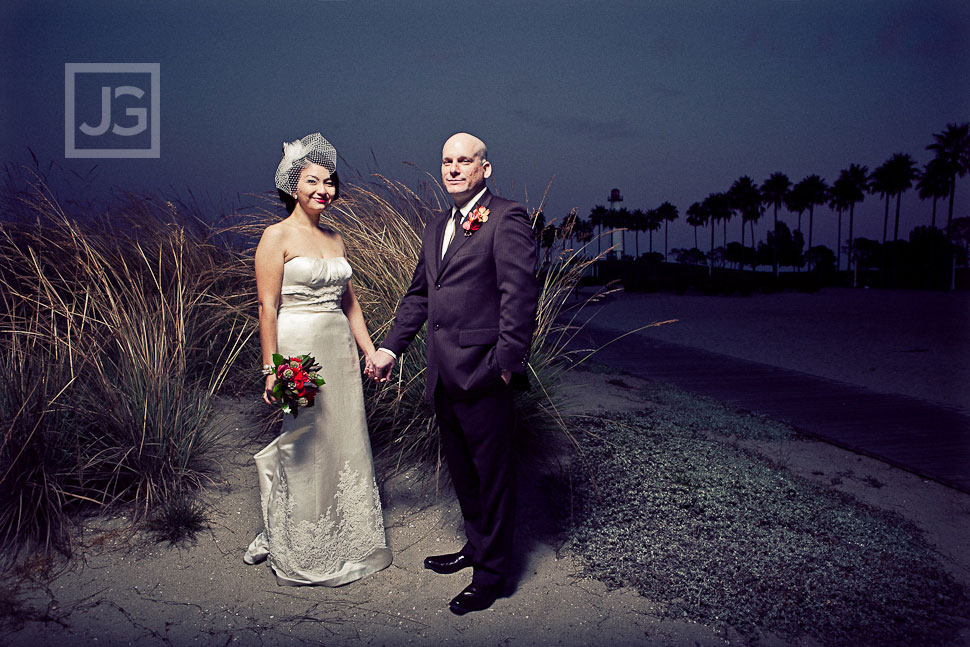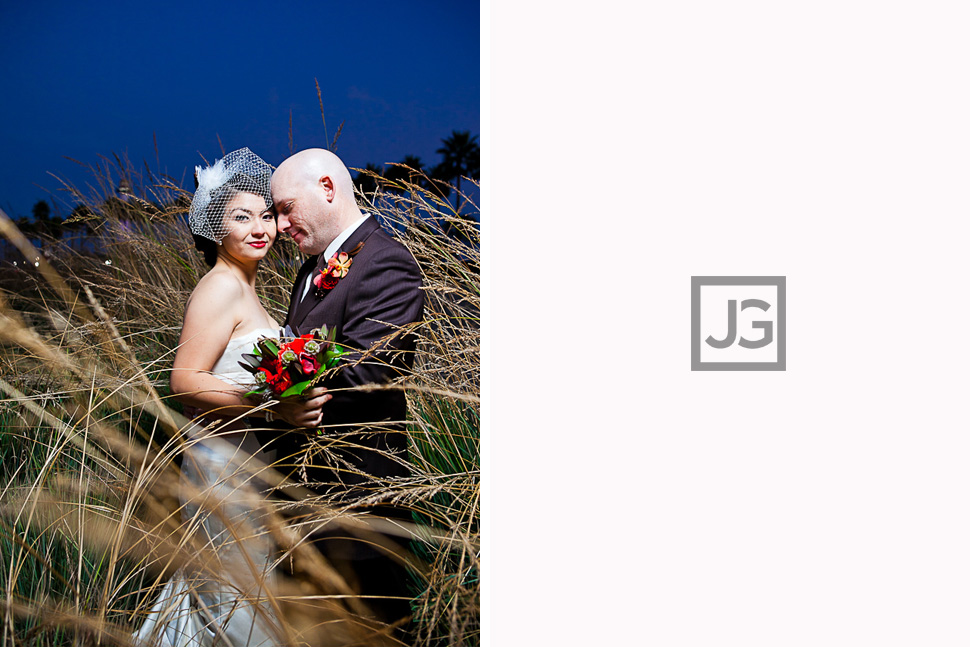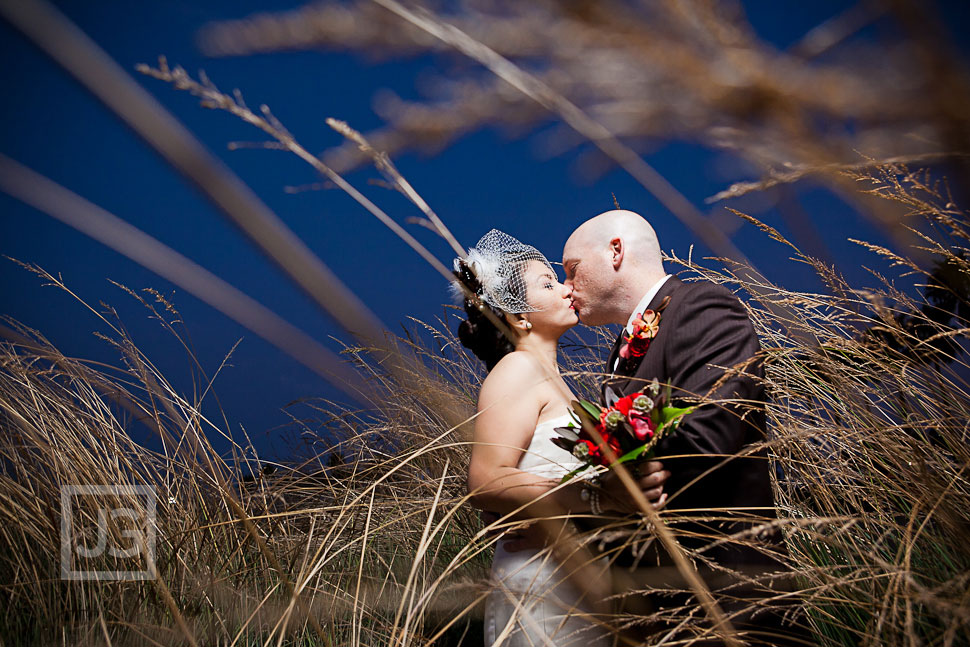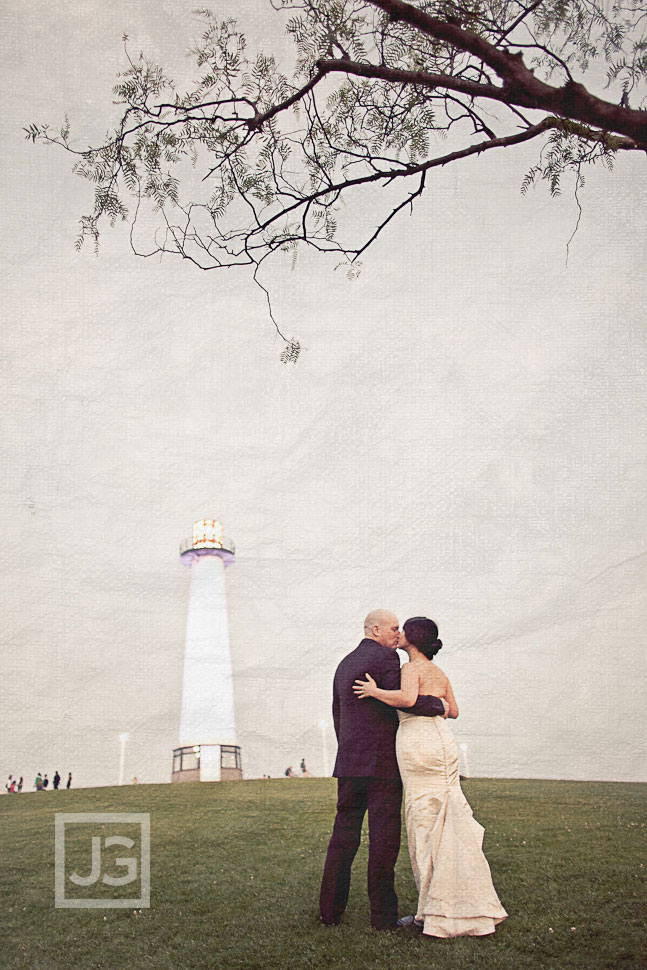 Love is… SWEET!!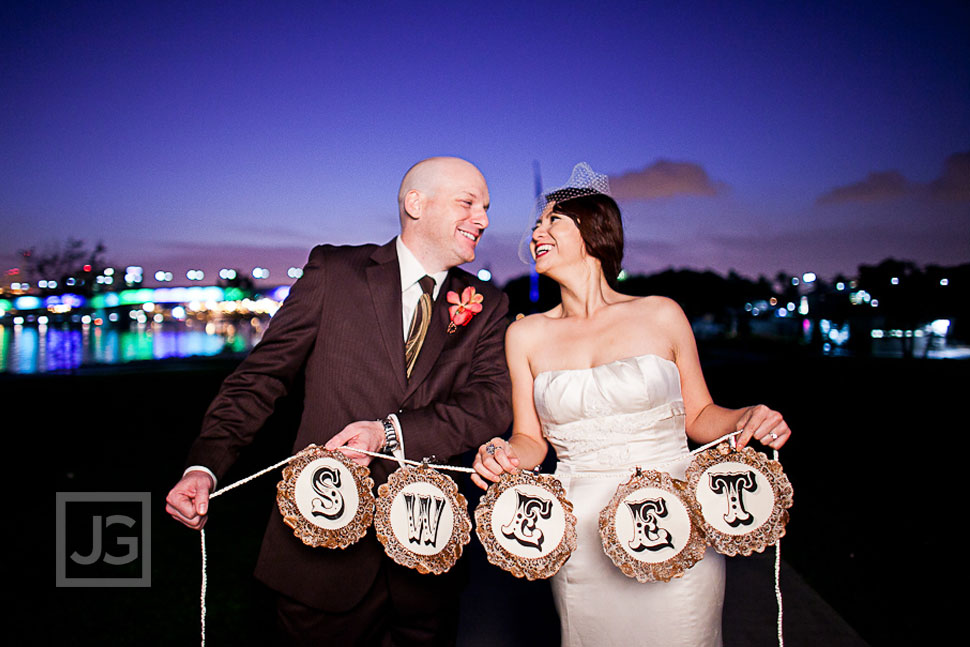 They are just so cute!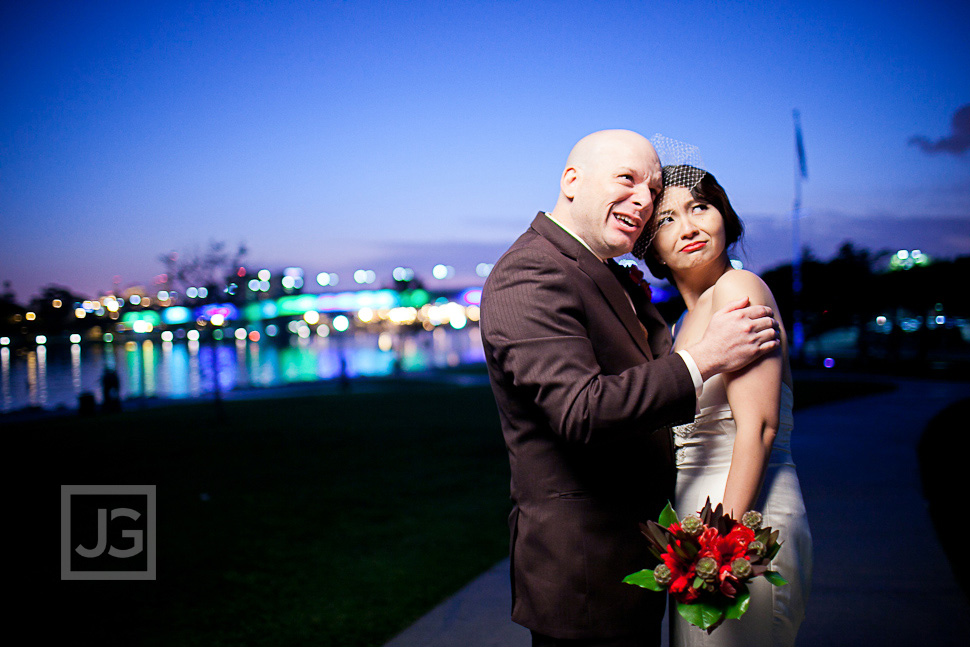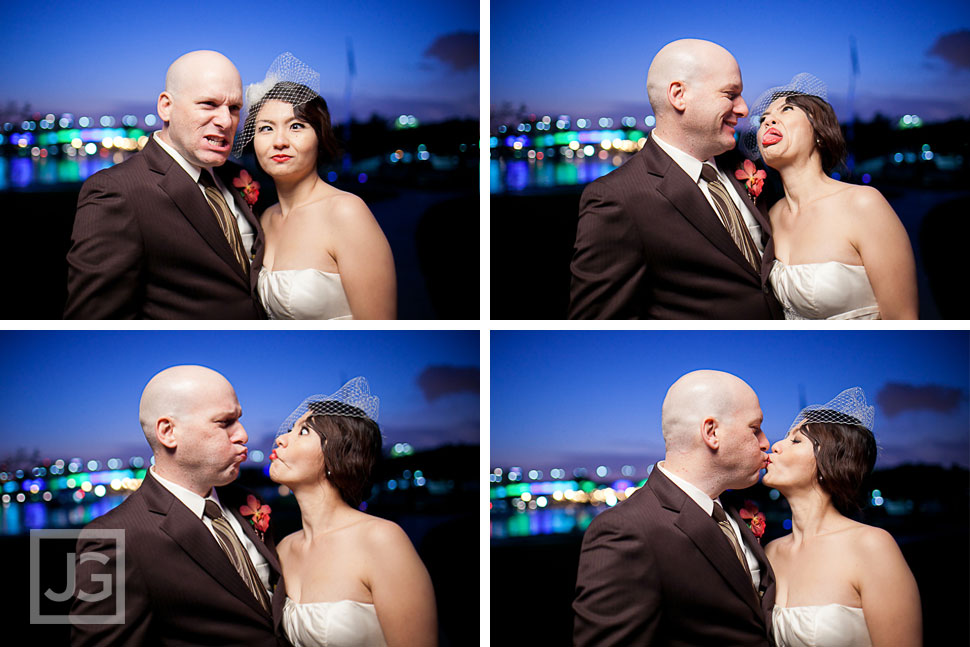 I absolutely LOVE how the skyline glows in the background!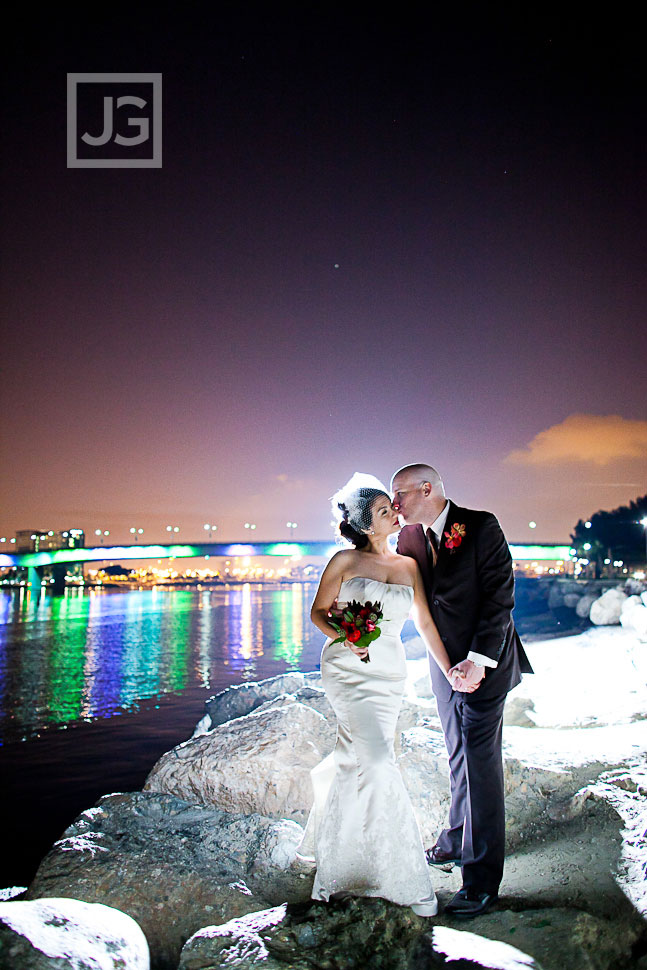 Hotel Maya Wedding Photography
After Shoreline Village, we headed back to Hotel Maya to finish off the wedding photography session.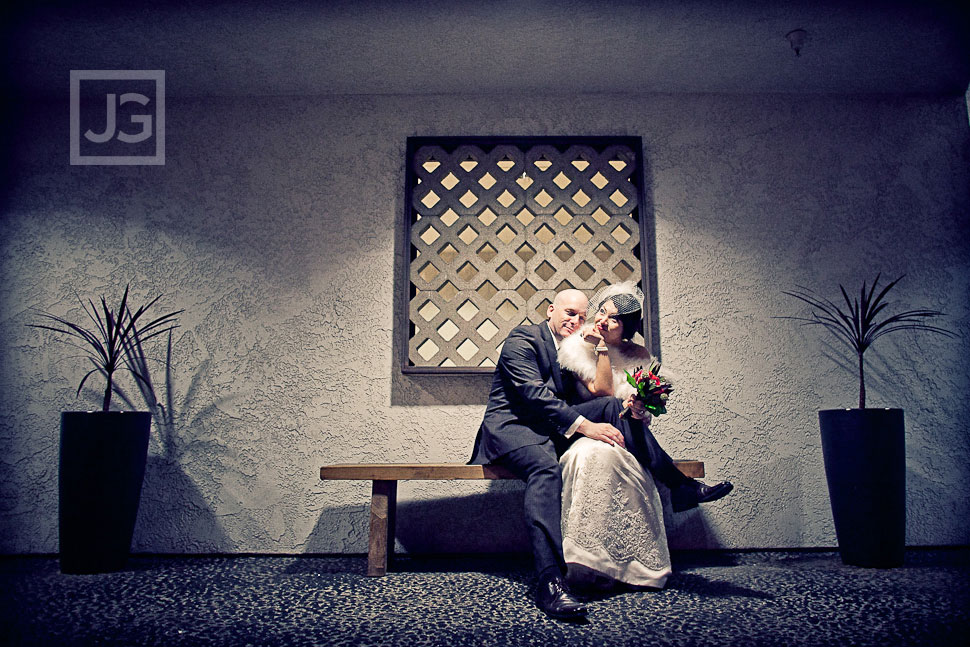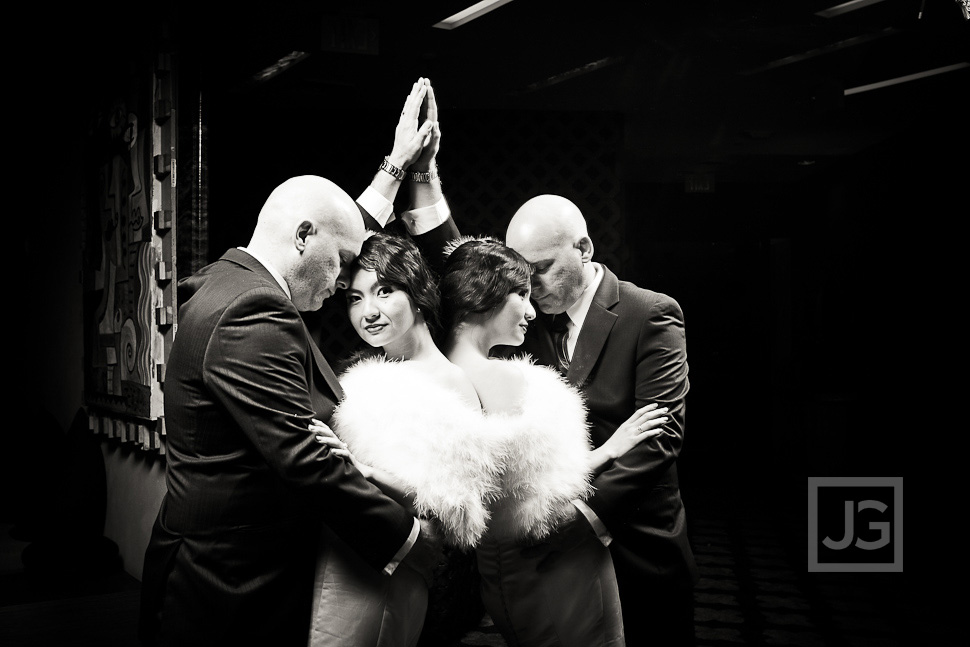 Love this picture!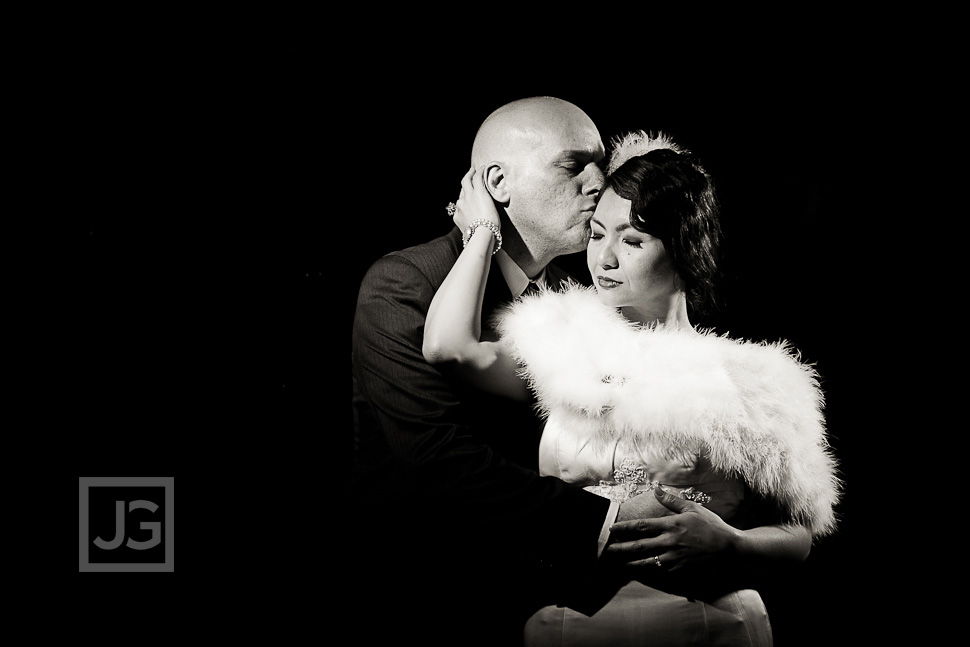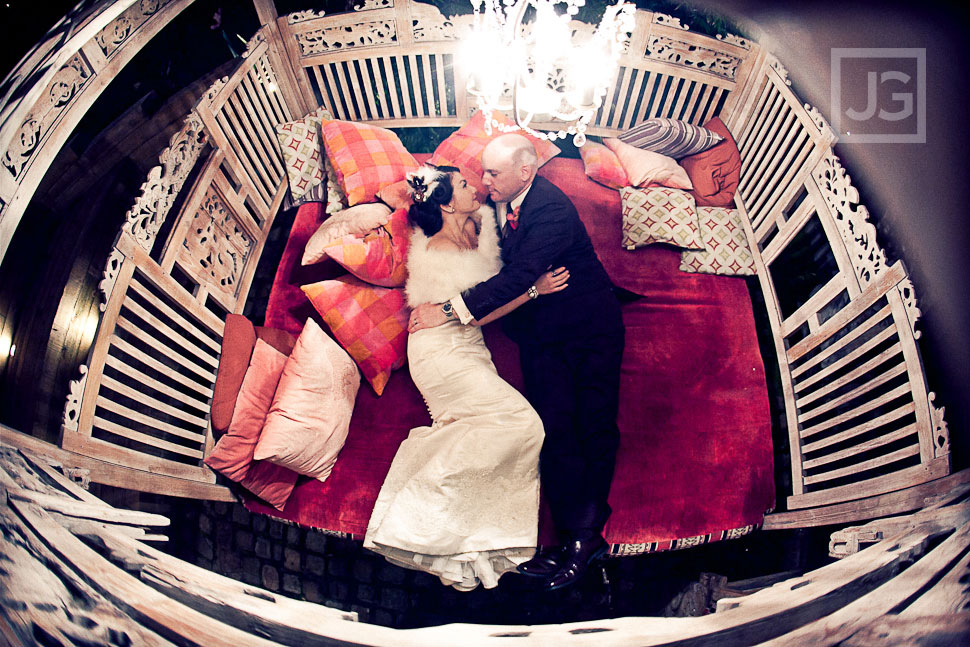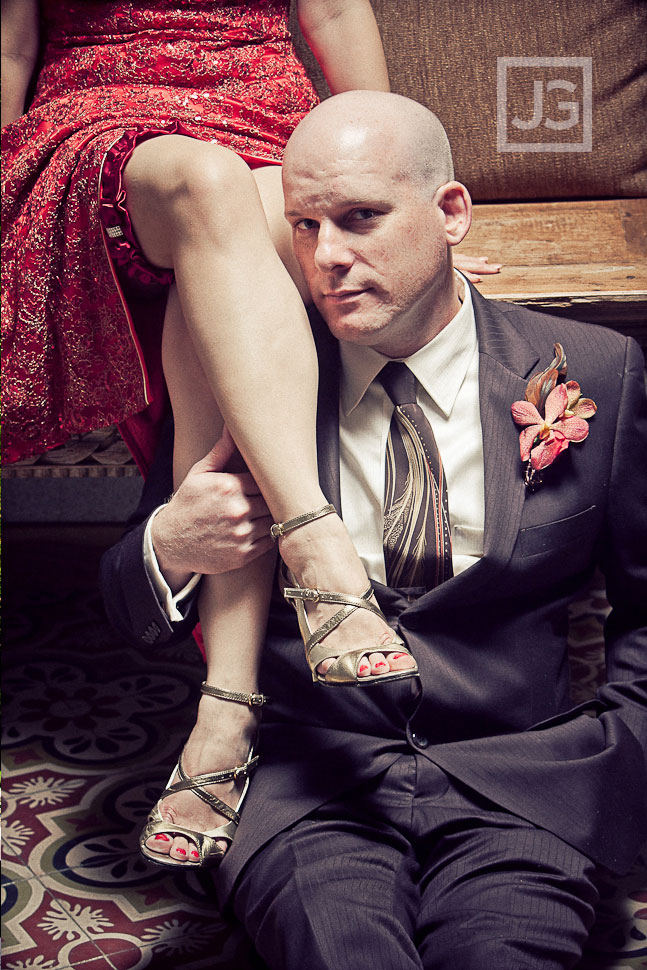 Congratulations to Carolina and David!! It was truly a pleasure to meeting and working with you both!! I am so grateful that we still keep in touch and I look forward to our growing friendship in the many years to come!! Cheers!!