Lisa and Koichi had a beautiful wedding day with a small gathering of family and friends. Their Los Angeles wedding was at the amazing Marvimon House located just a little North of Chinatown (in Los Angeles). Marvimon House is the sister venue to the Smog Shoppe in LA. What I really love about this awesomely incredible wedding venue is that it is known for being "green" and "ecofriendly". Yay for Green!!
Lisa and Koichi are a sweet, sweet couple!! Gavin and I had the absolute pleasure of getting to know them and capturing their big day.
Before you go on to enjoy their wedding photos in Los Angeles, check out their wedding video done by Gavin


Thank you Jennie (from Kelly Zhang Studio) for doing such a great job with Lisa's make-up and hair.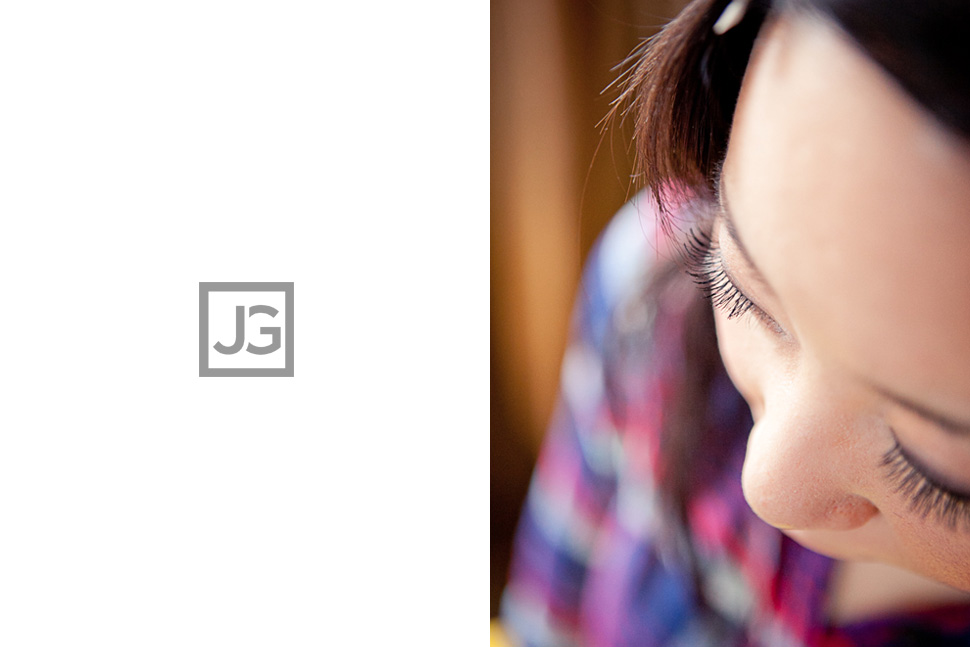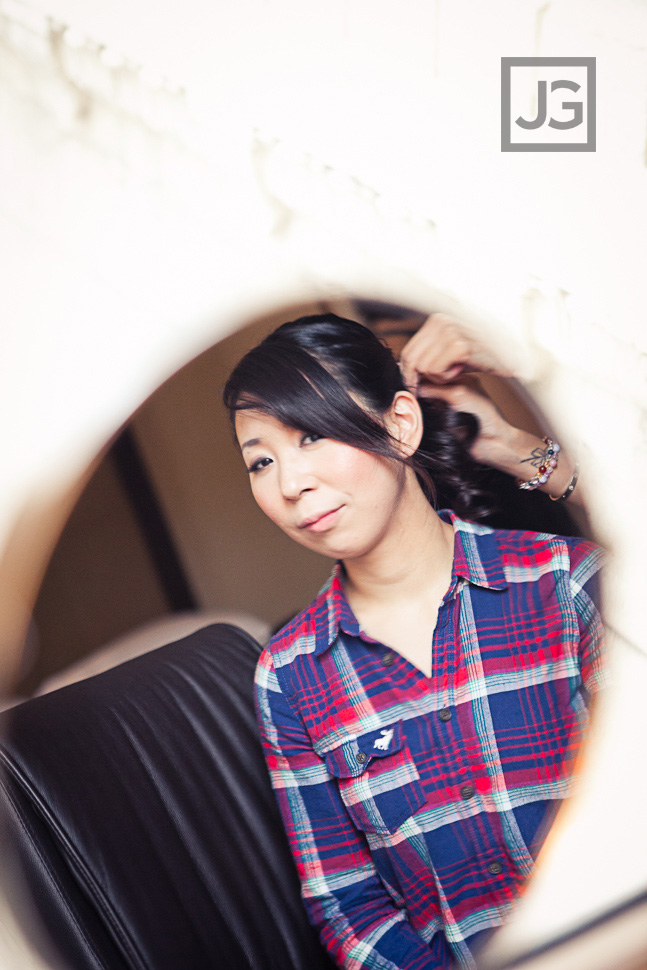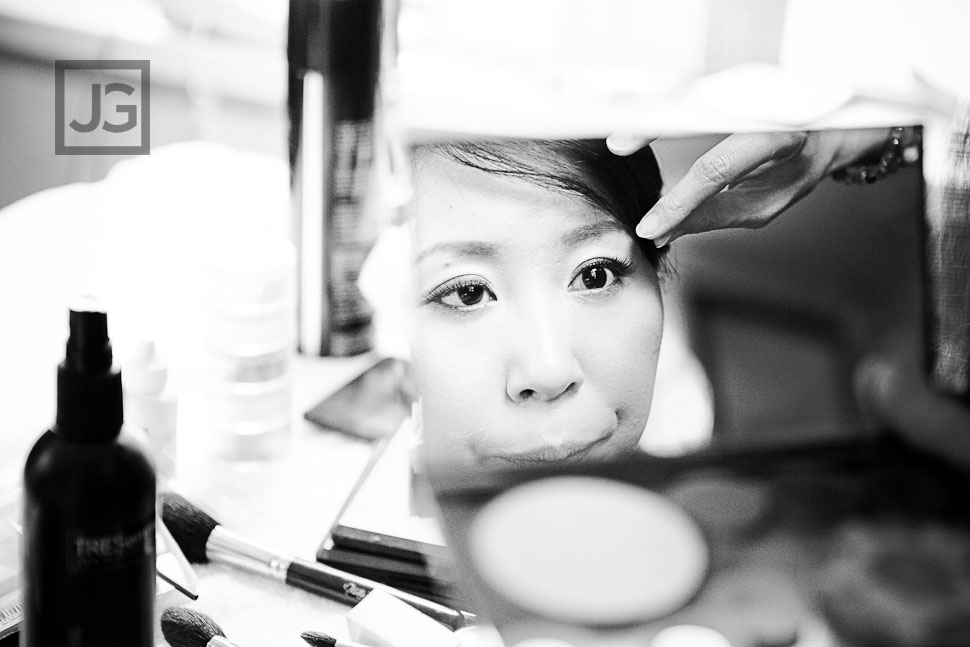 It was so funny watching Lisa's girls help her put on her petty coat (after already having the wedding dress on). Hmmm… I wonder what is going on back there? LOL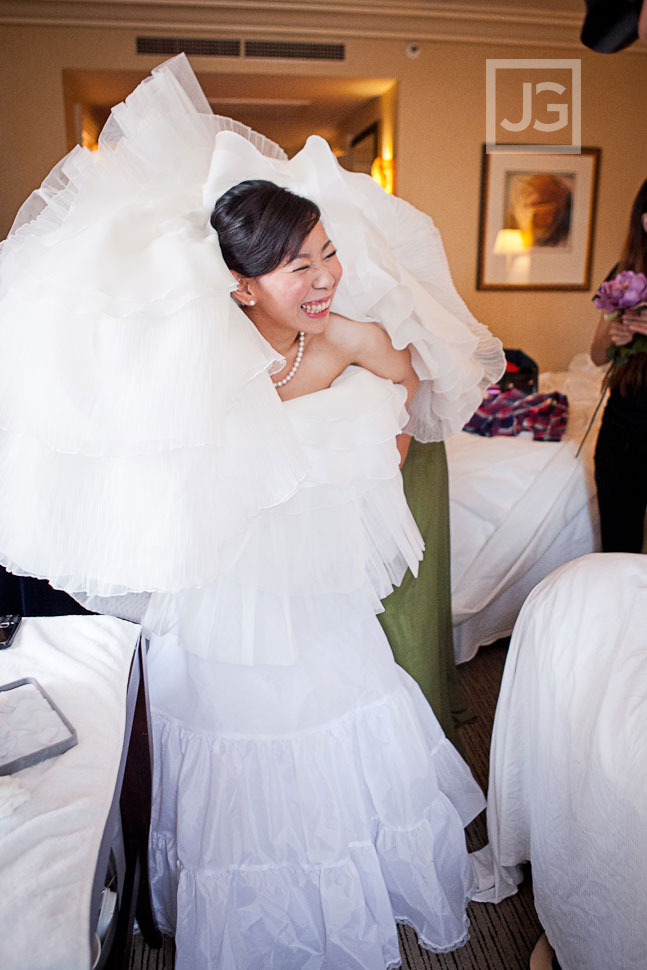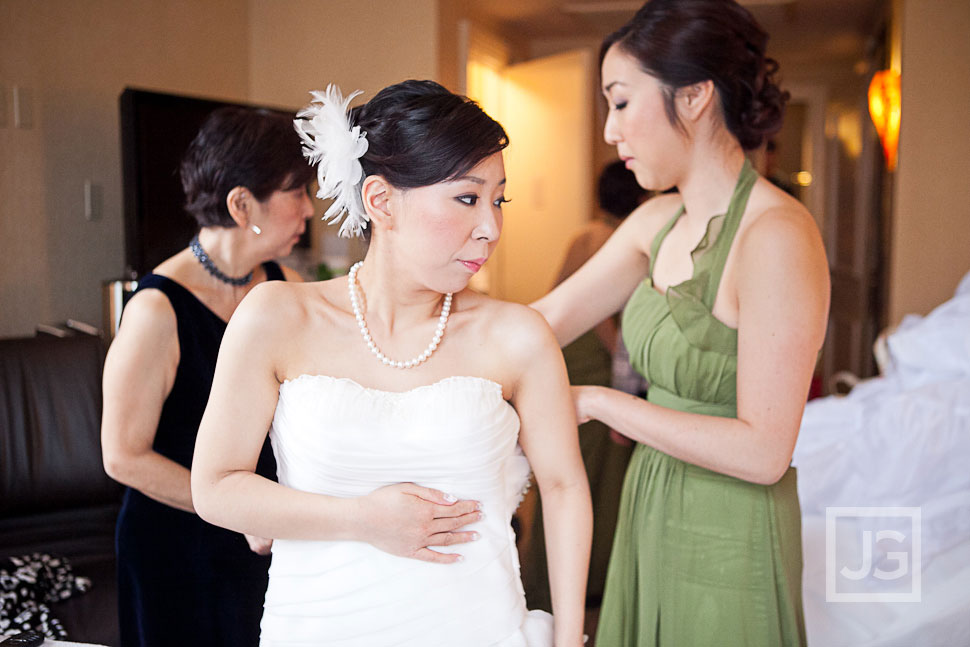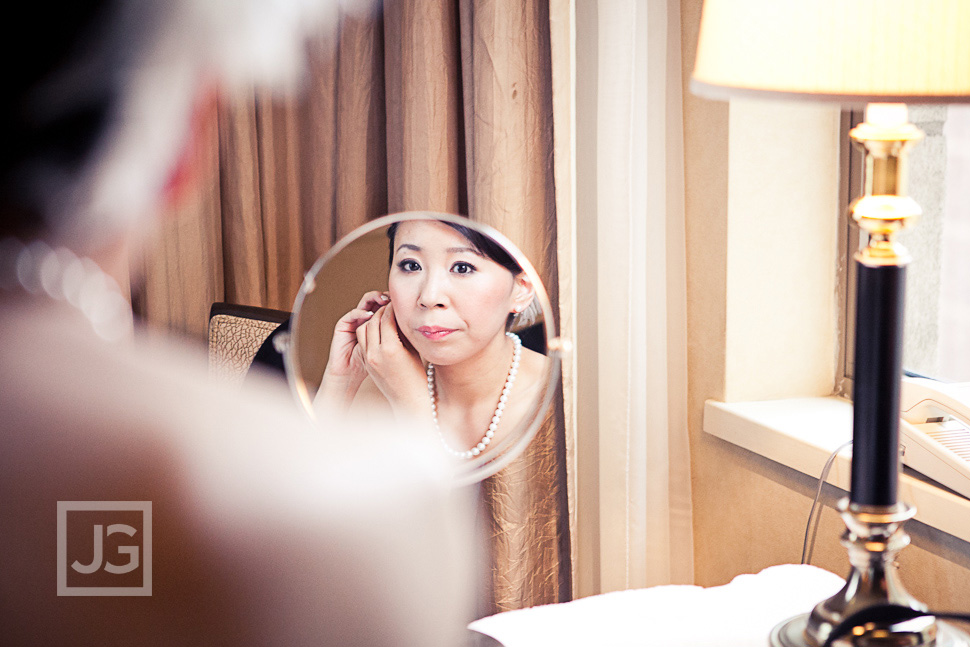 I love pearls for weddings… simple and elegant!!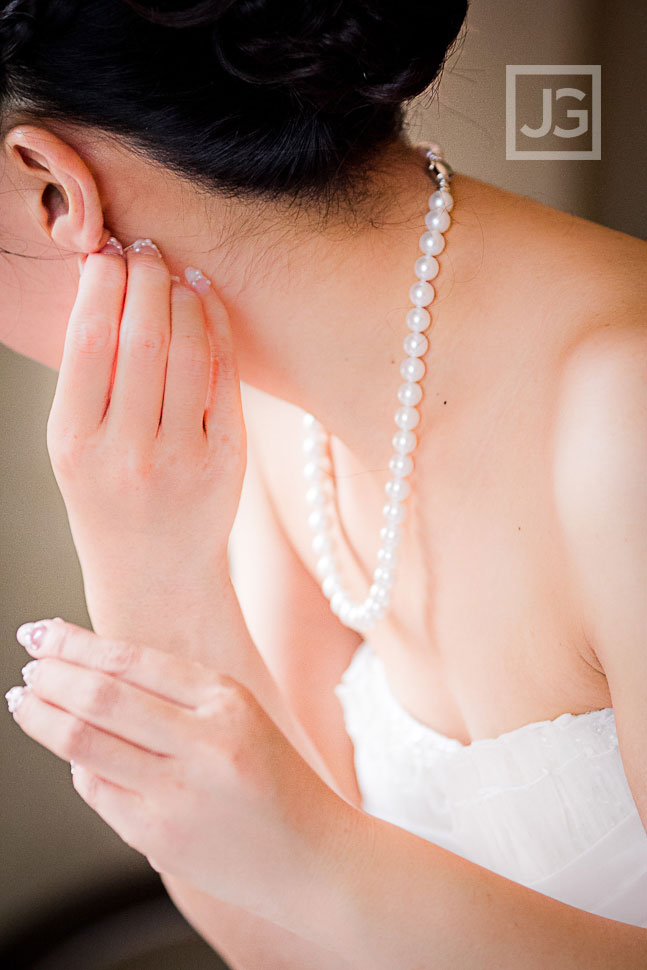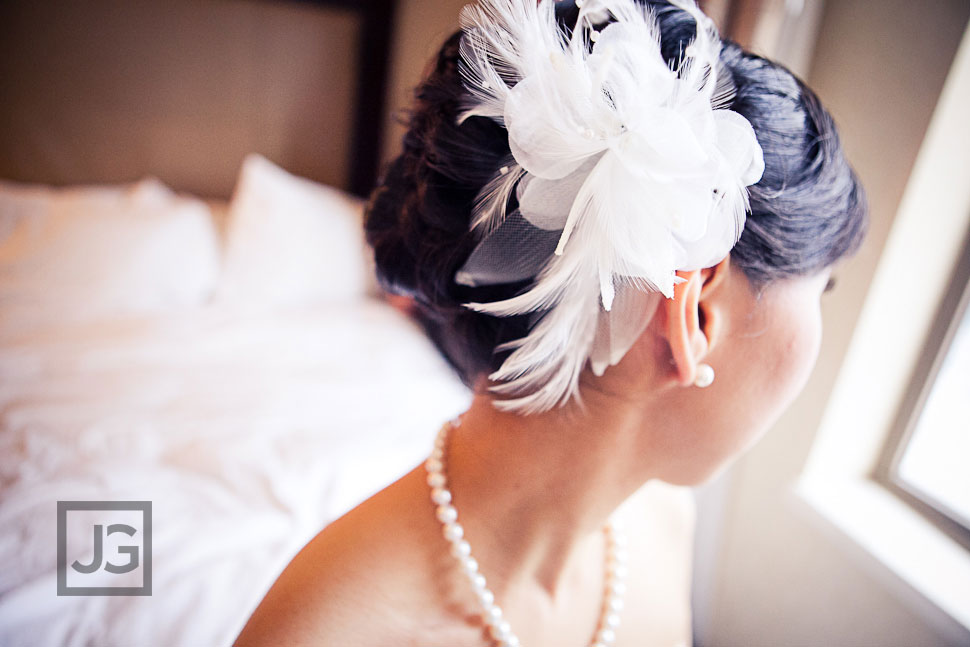 While Lisa is dolling up for the first look, Koichi is prepping for the "big moment" himself. I absolutely LOVE the anticipation that my bride and groom has when seeing each other for the first time.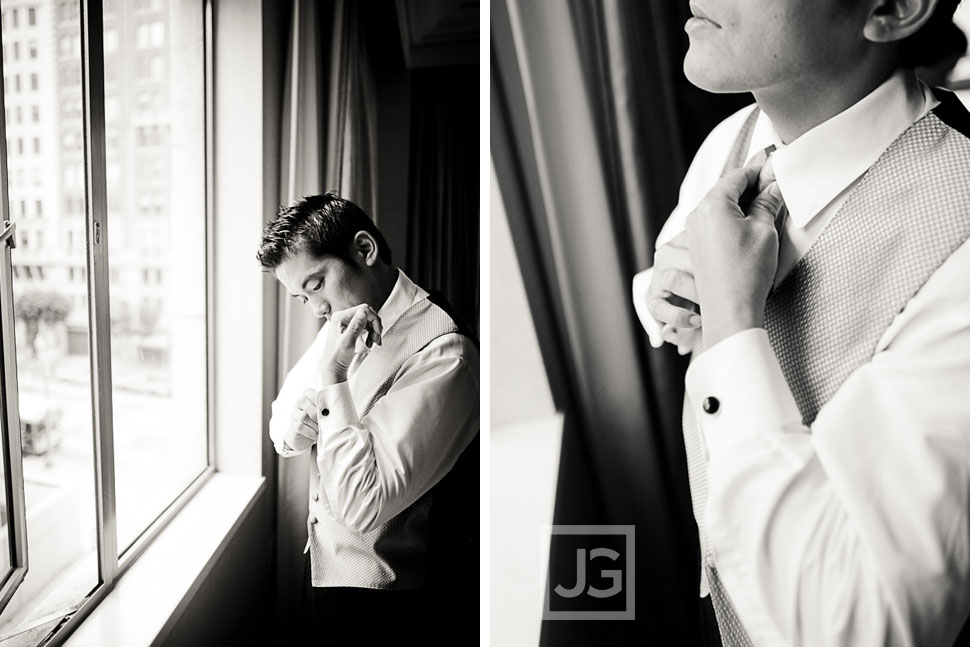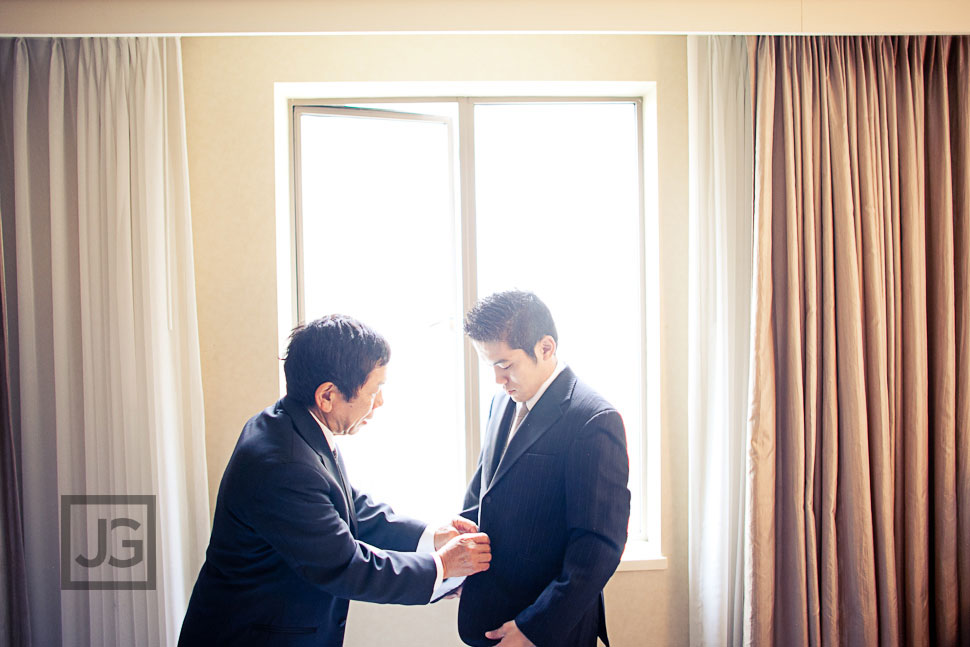 And finally… the first look!!!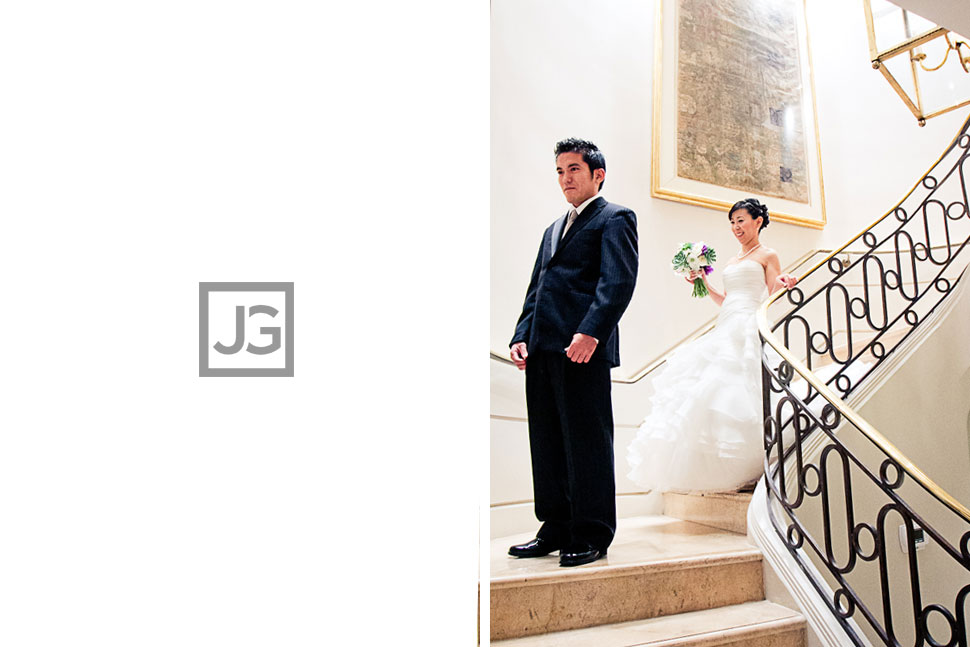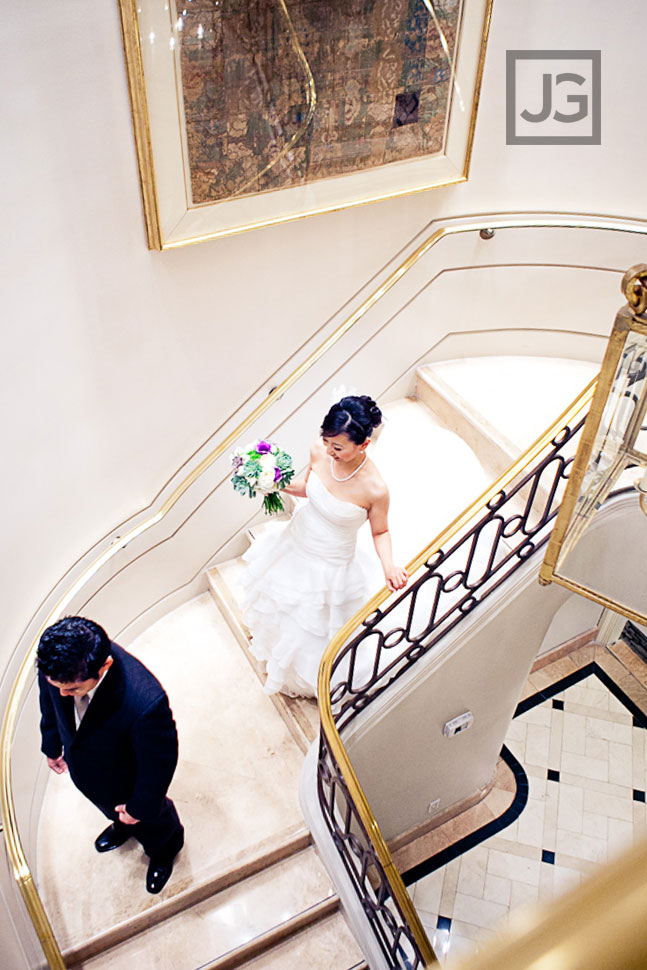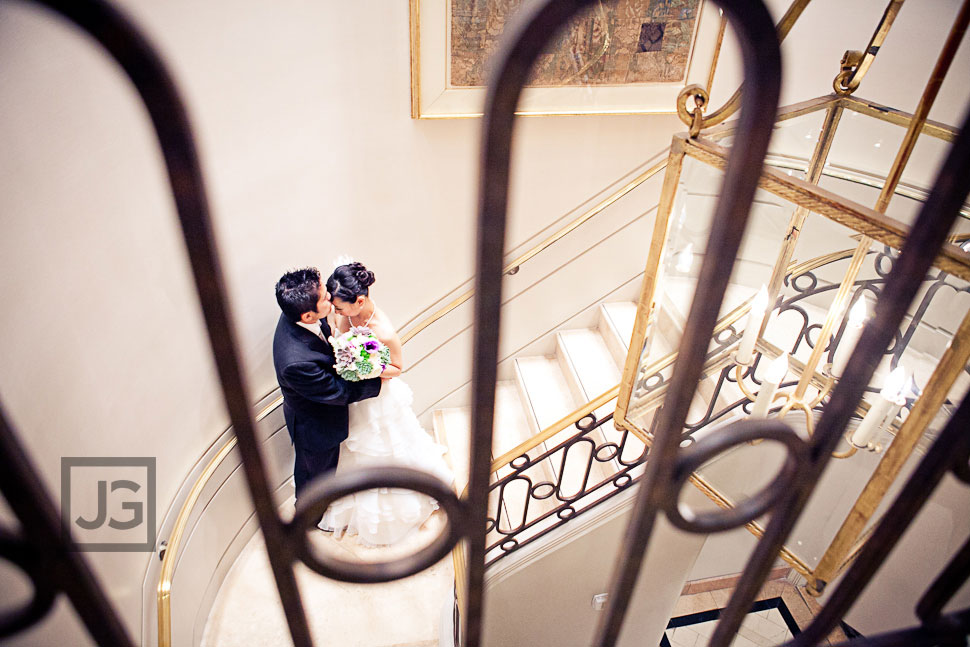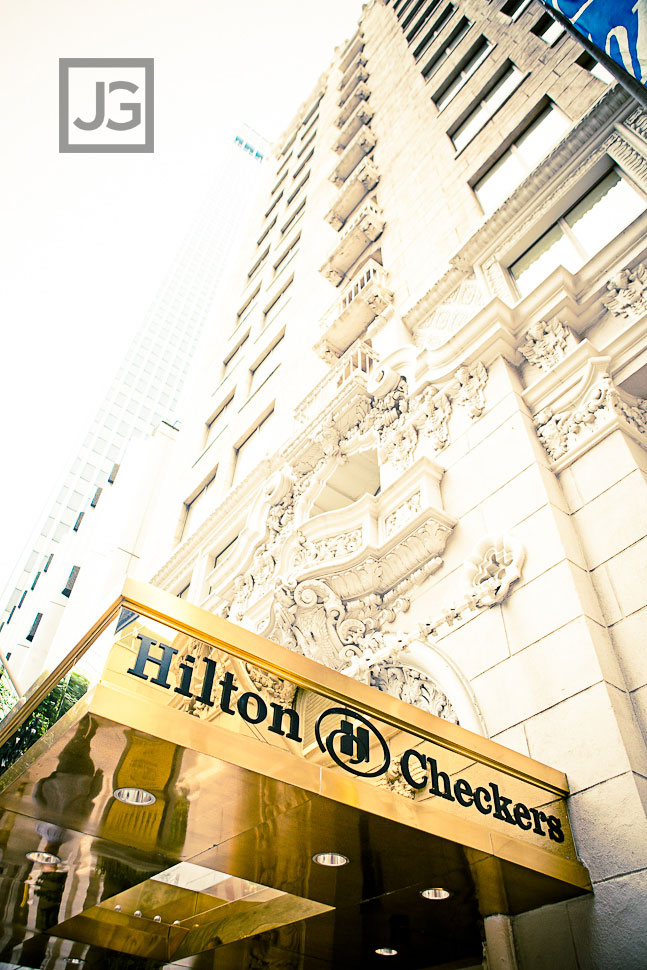 I love doing wedding photography in Los Angeles. There are SO many great spots for photos… with the most popular being the Walt Disney Concert Hall. Wedding Photography at the Walt Disney Concert Hall never seems to get old for me whether it's during the day or at night. During the day, we are able to utilized the sunlight bouncing off the surfaces to create awesome images. During the night, photography at the Walt Disney Concert Hall is great as well since the lights in Downtown Los Angeles glows beautifully!! The Walt Disney Concert Hall is definitely one of my favorite spots for wedding photography or engagement photography in Los Angeles.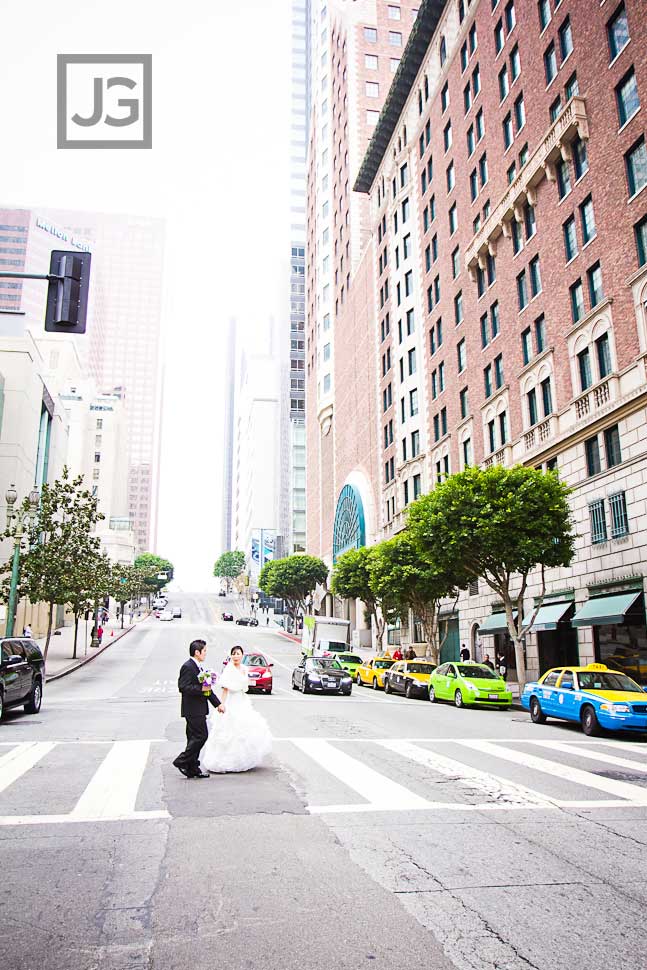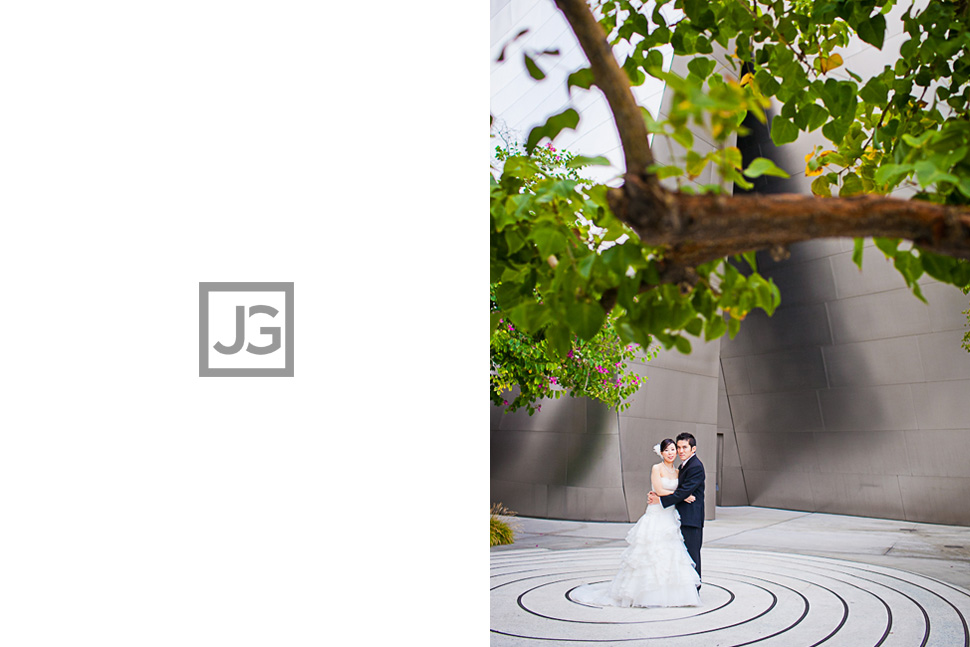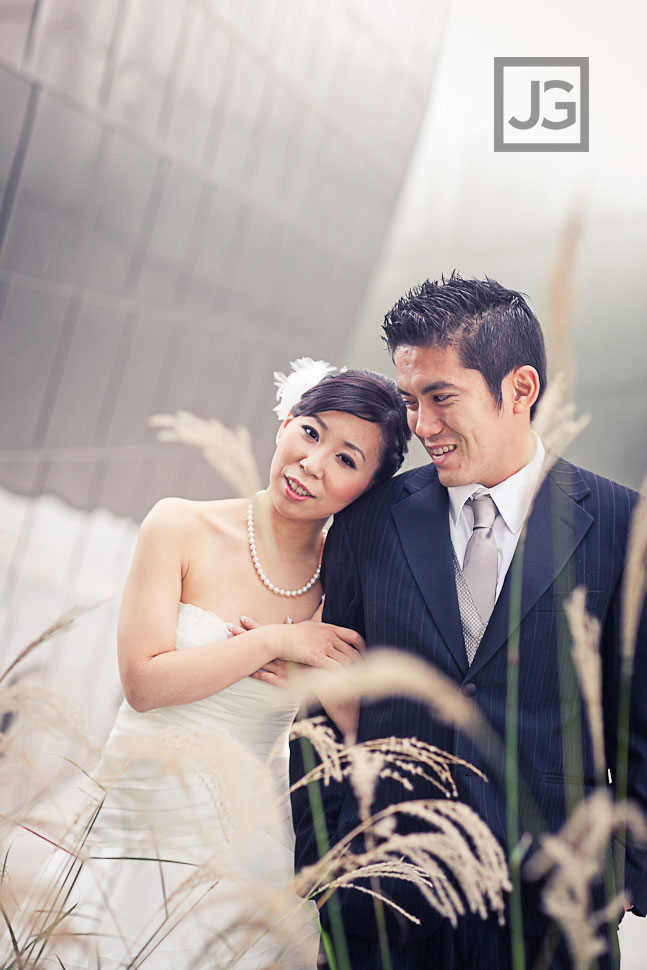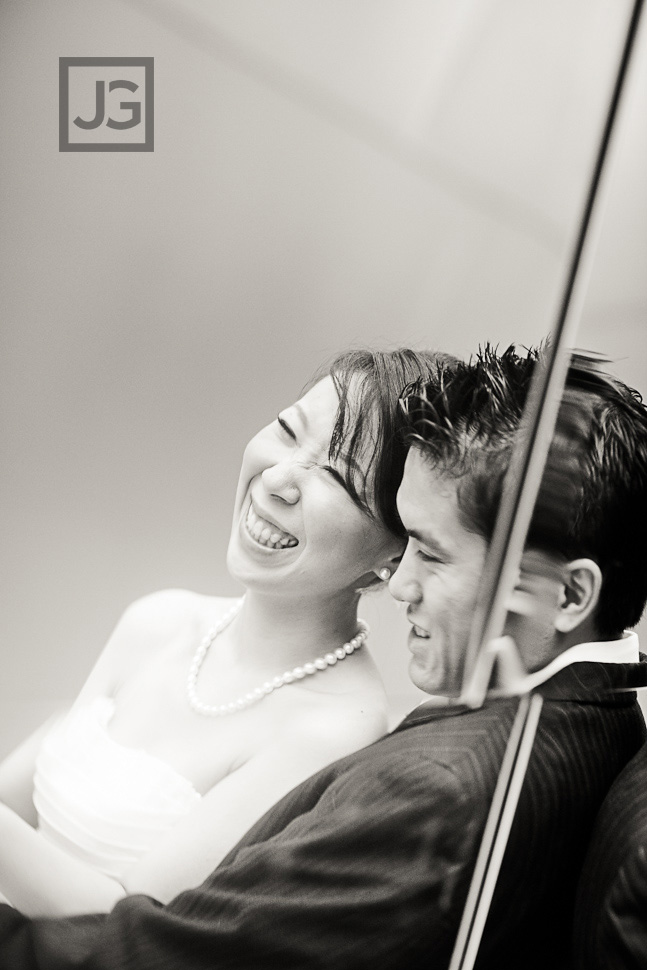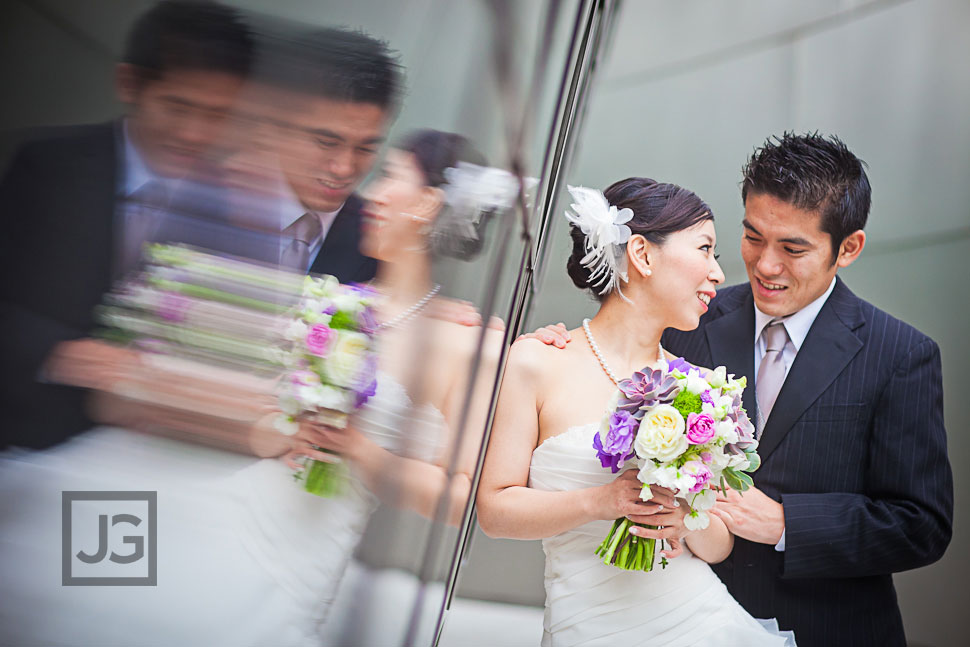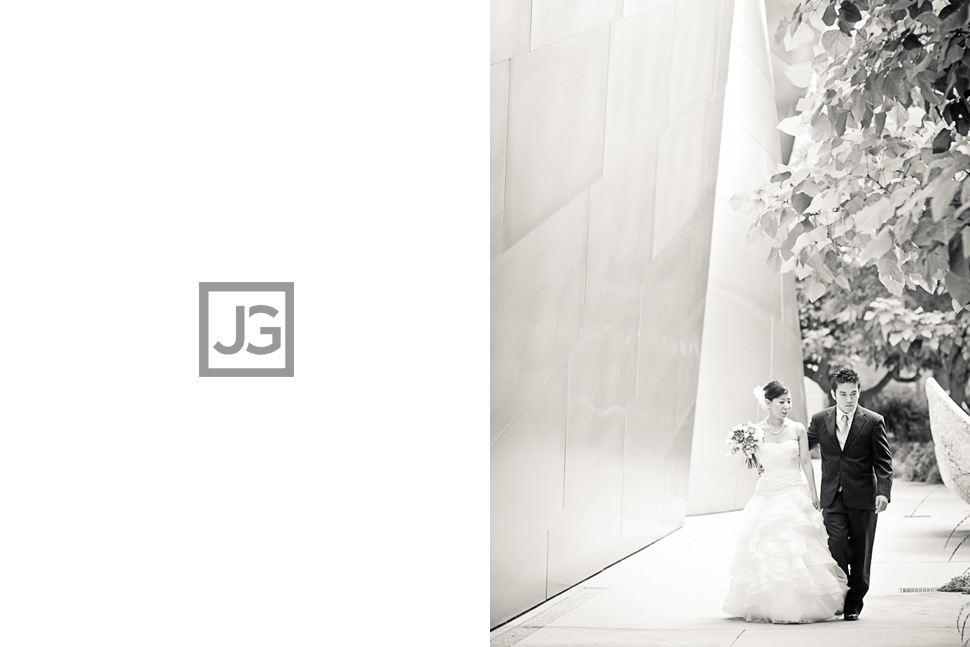 Wedding photography on railroad tracks??? It's awesome!! Here are some of my favorites. The black and white wedding photos always seem to add a little more to the mood… don't you think! hehehe! I love it!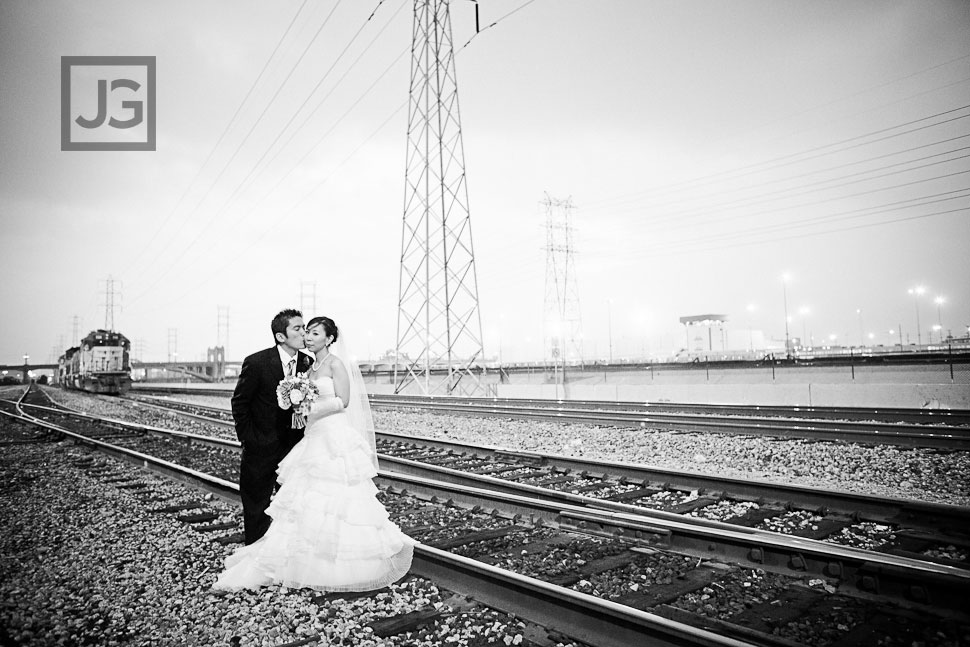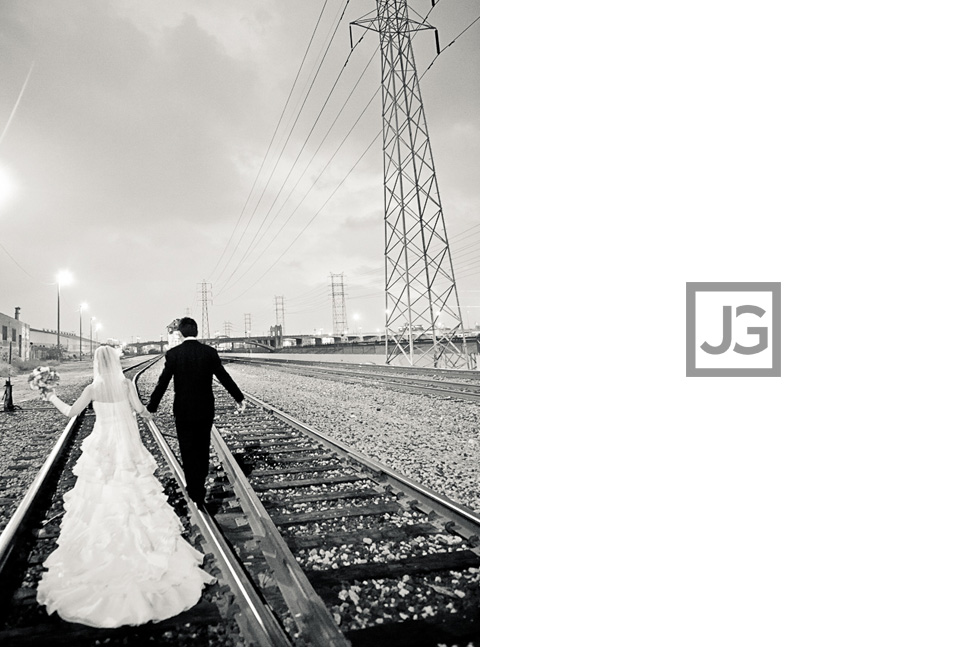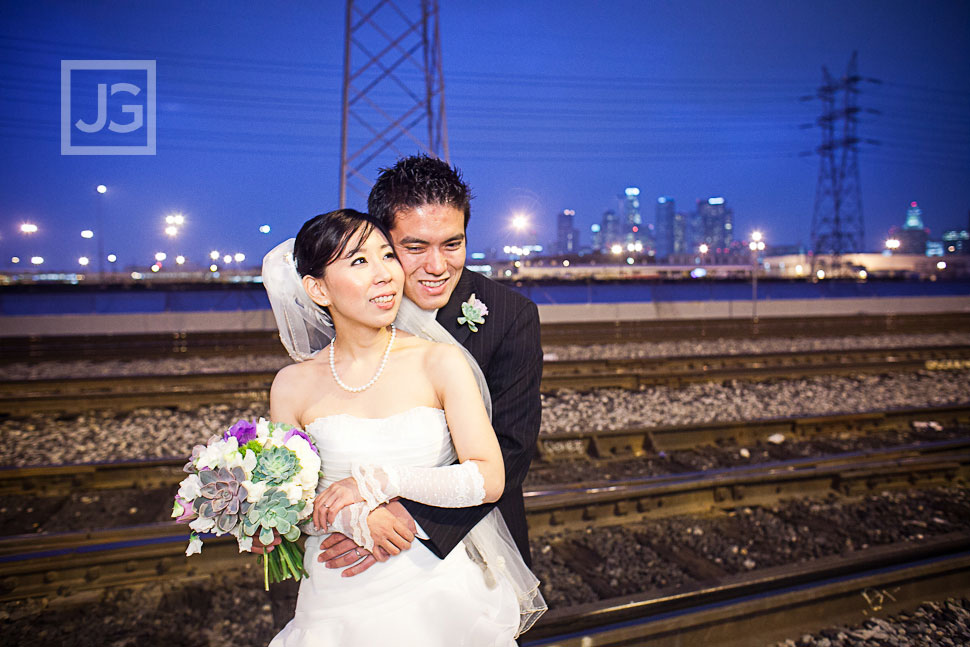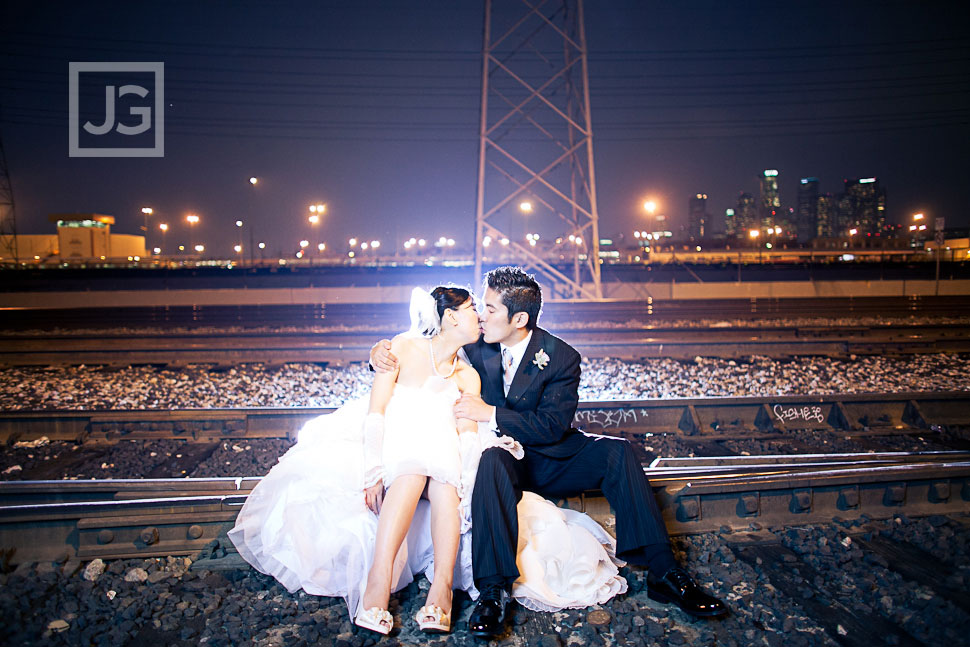 I love how the city glows in the background!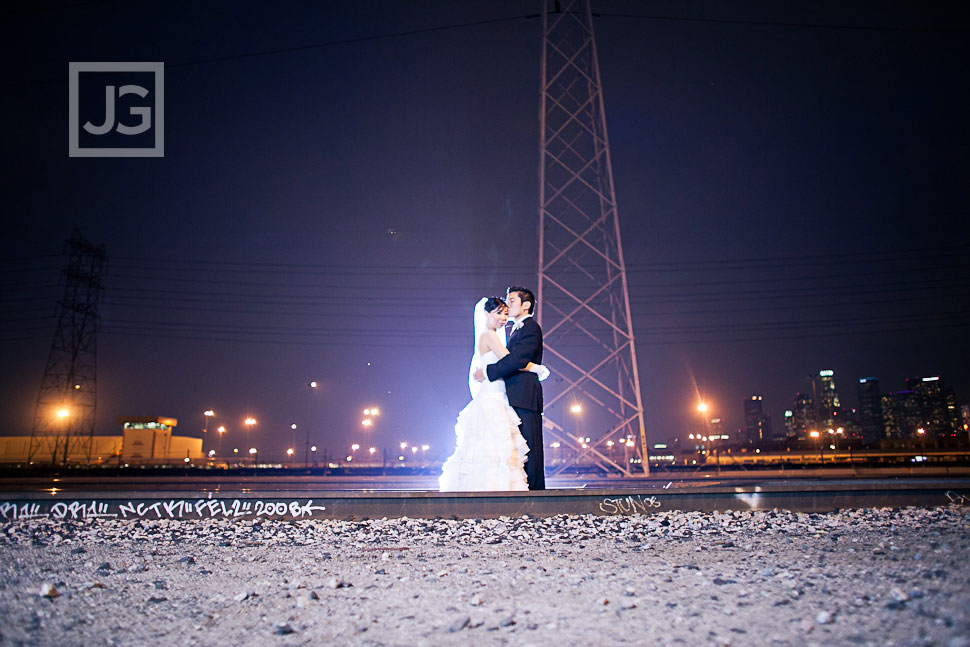 LOL… this one is tooooo funny!!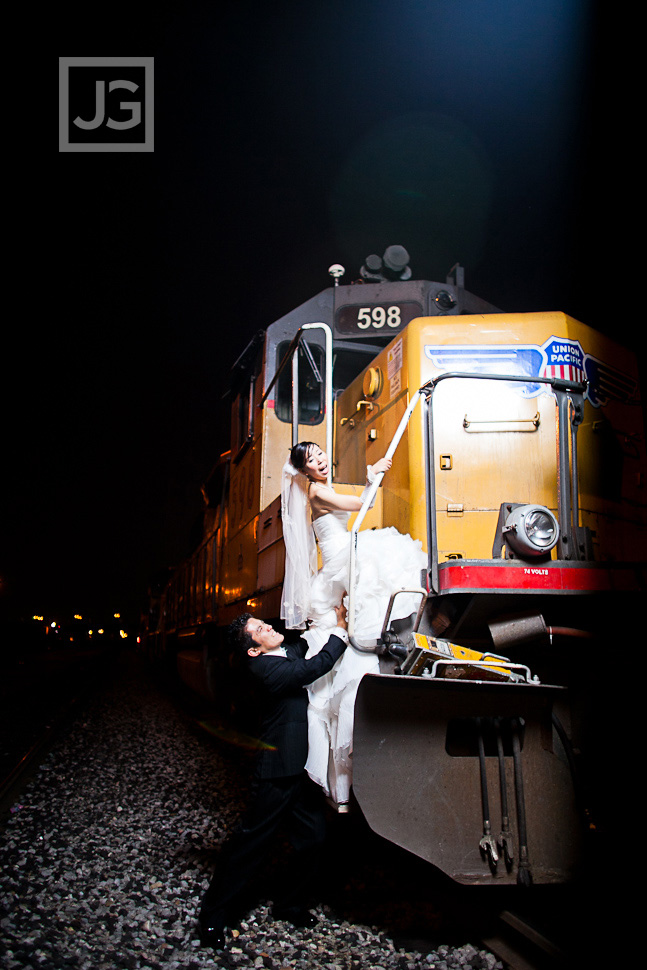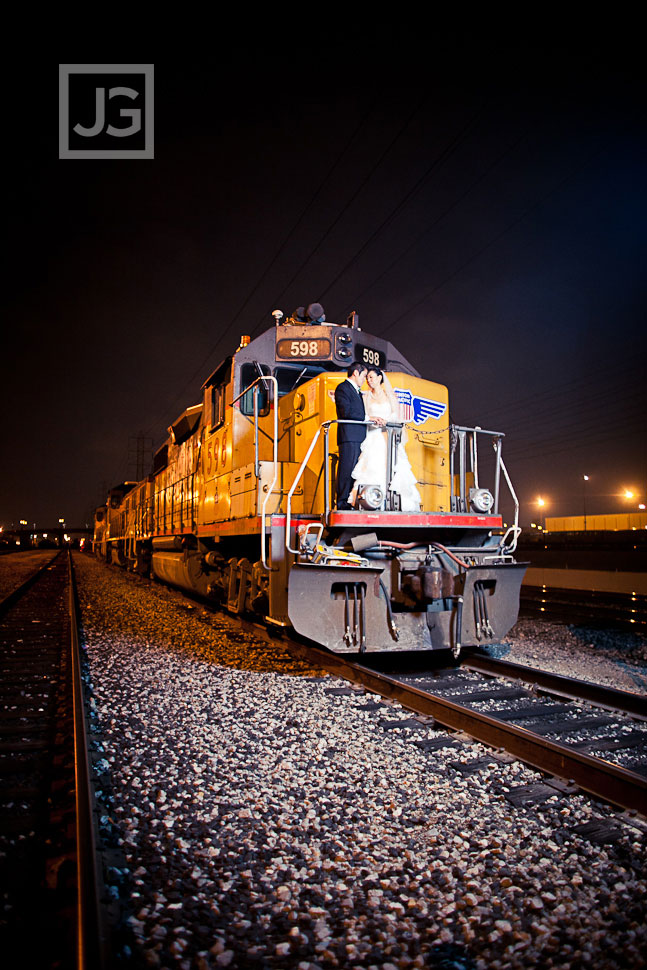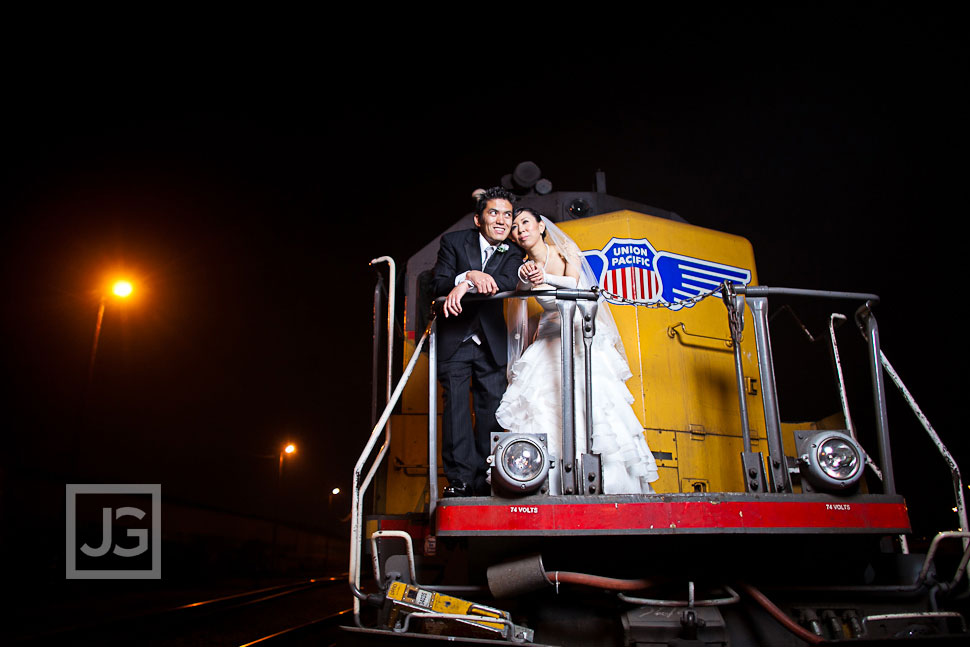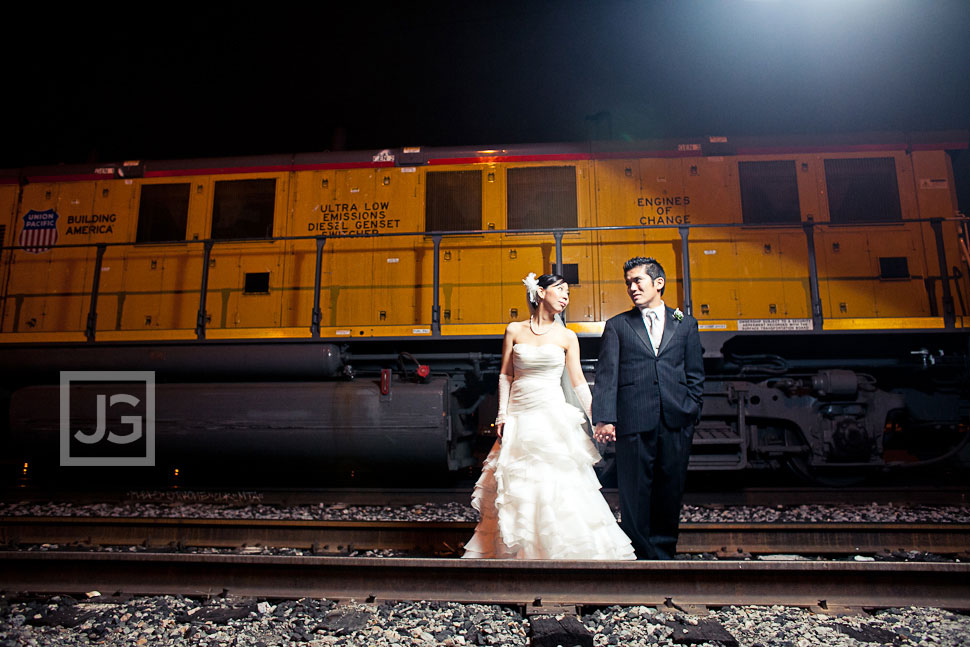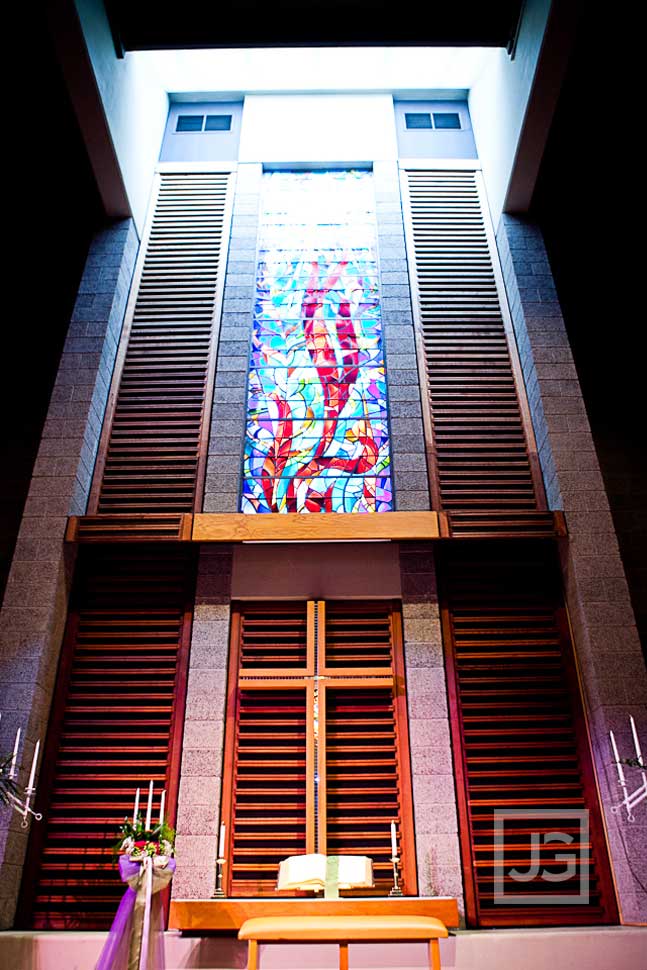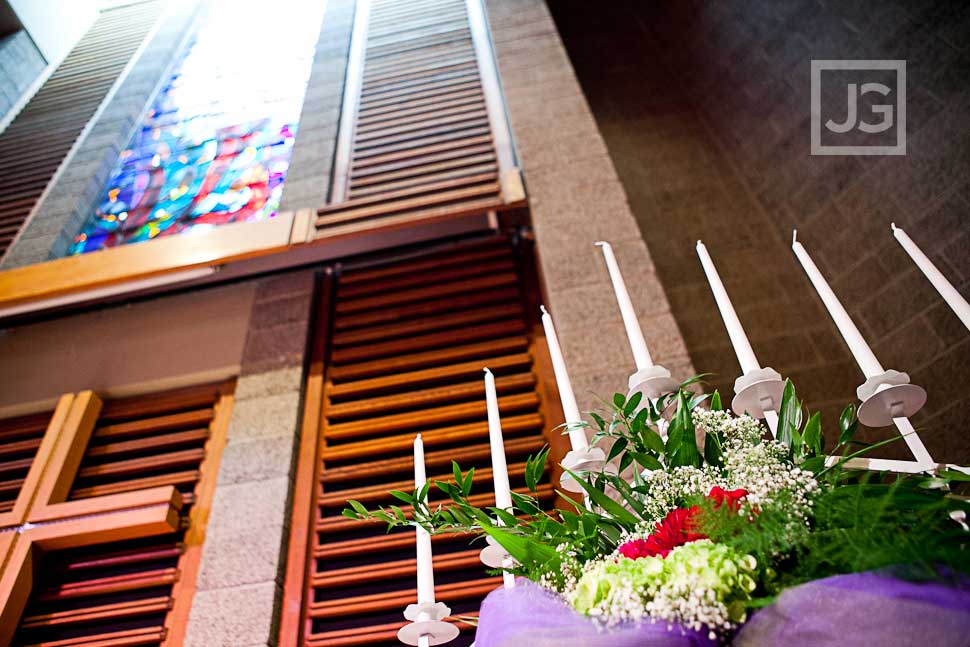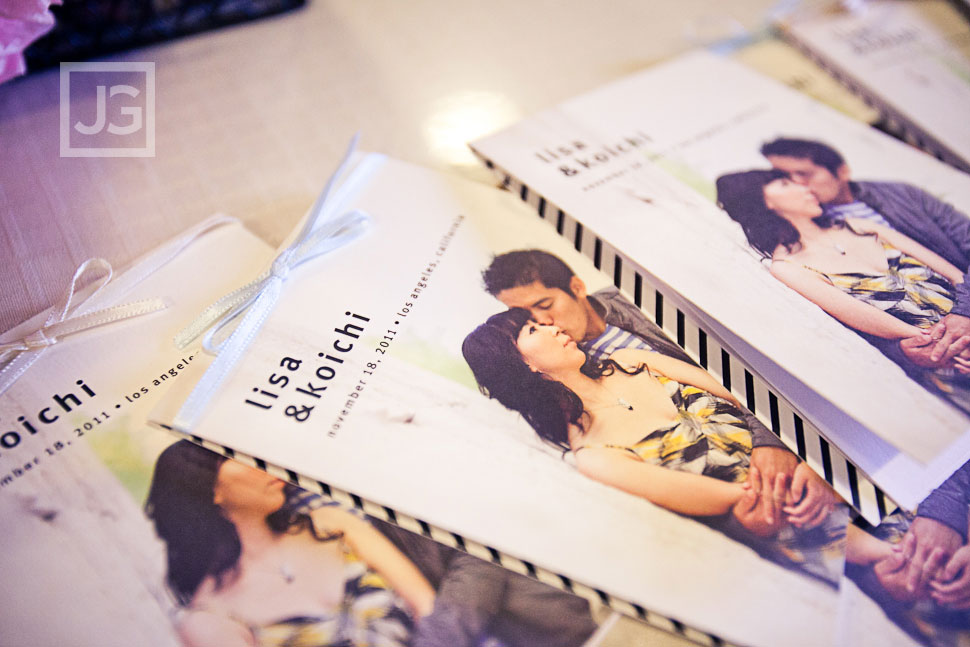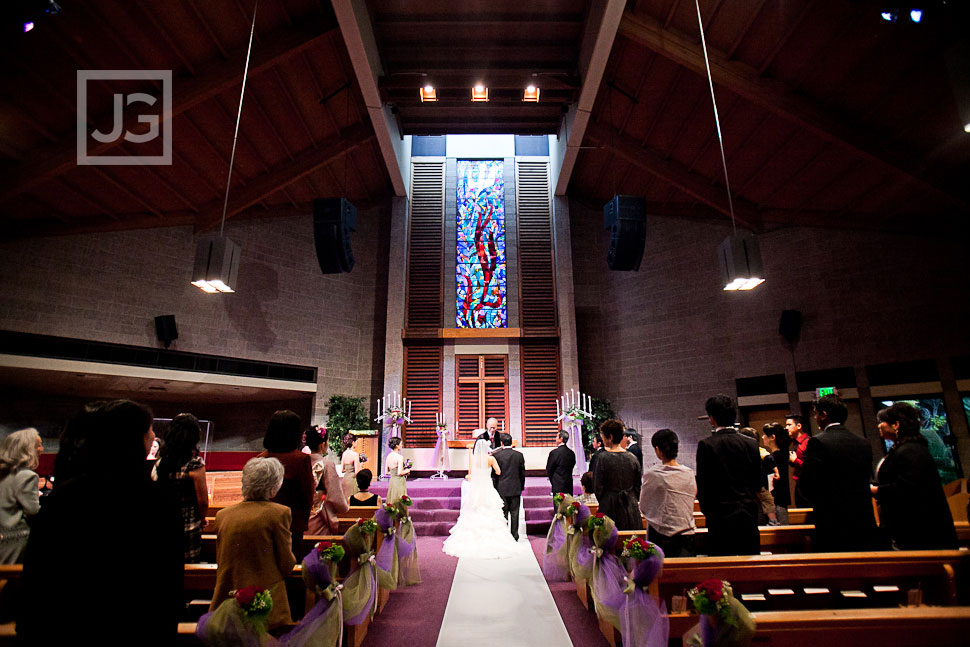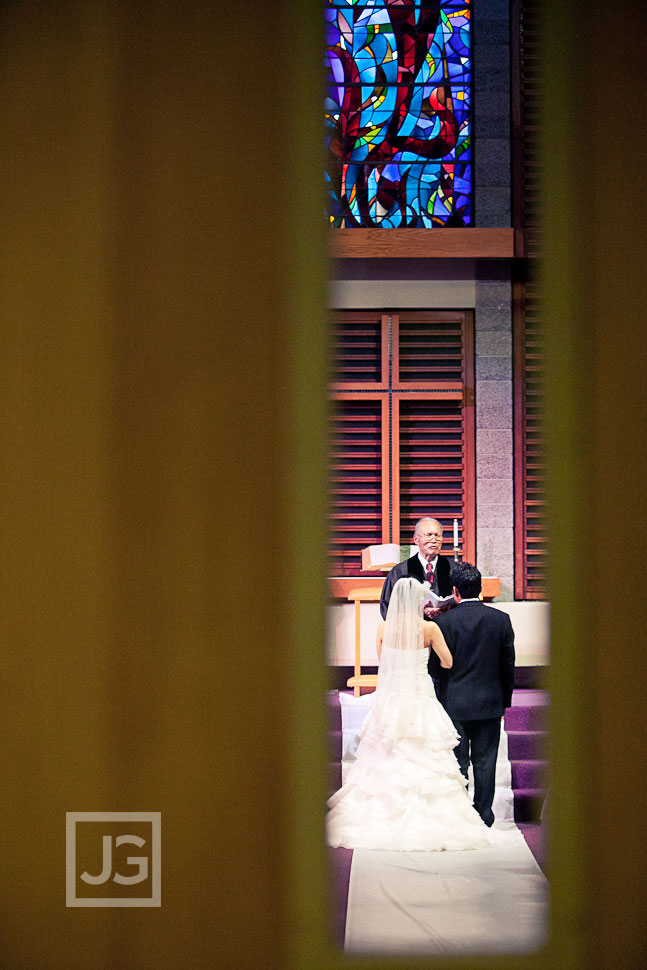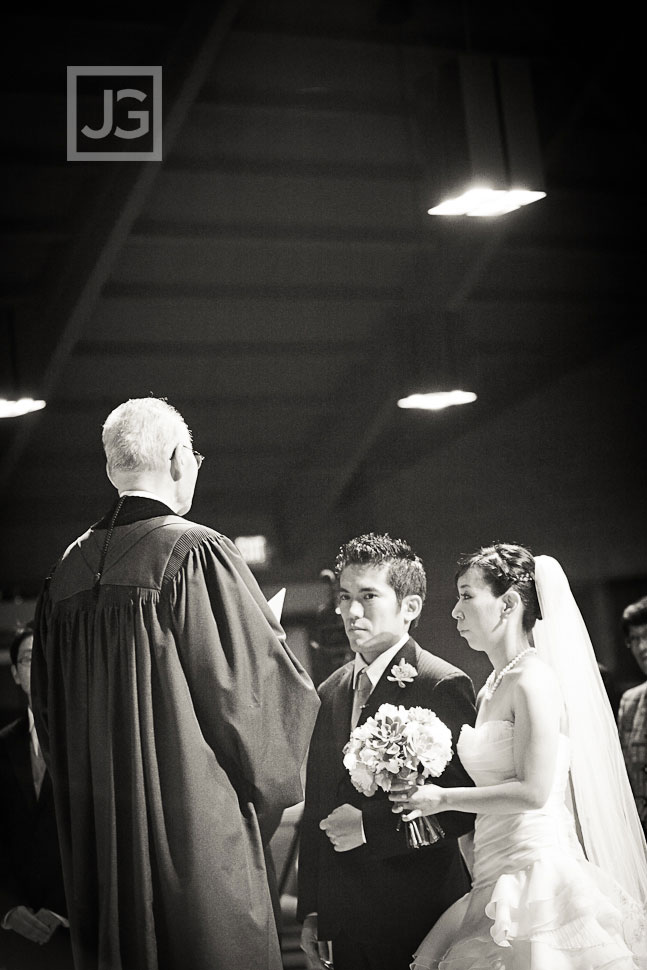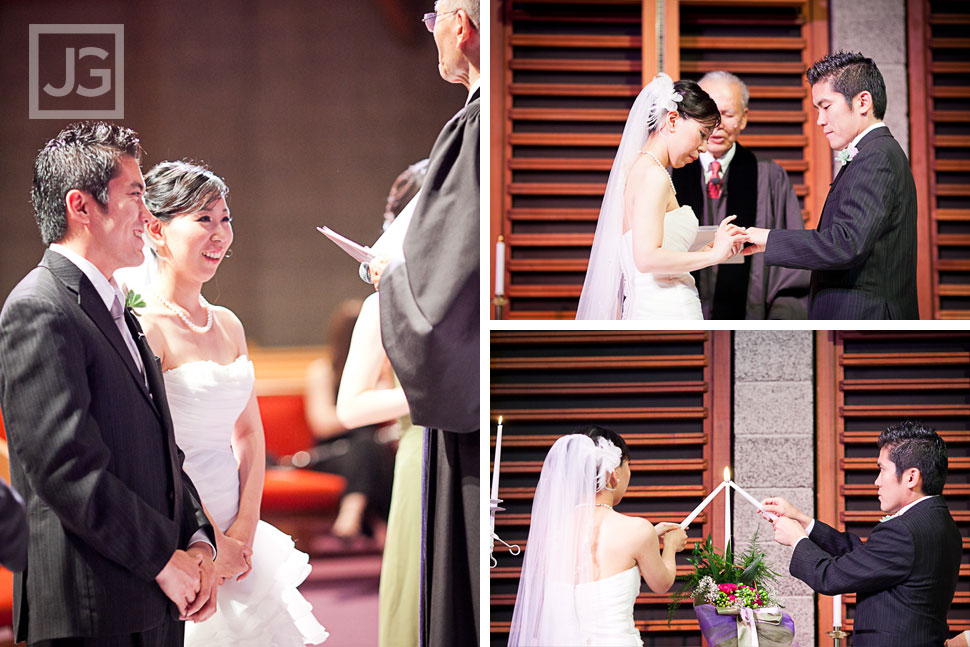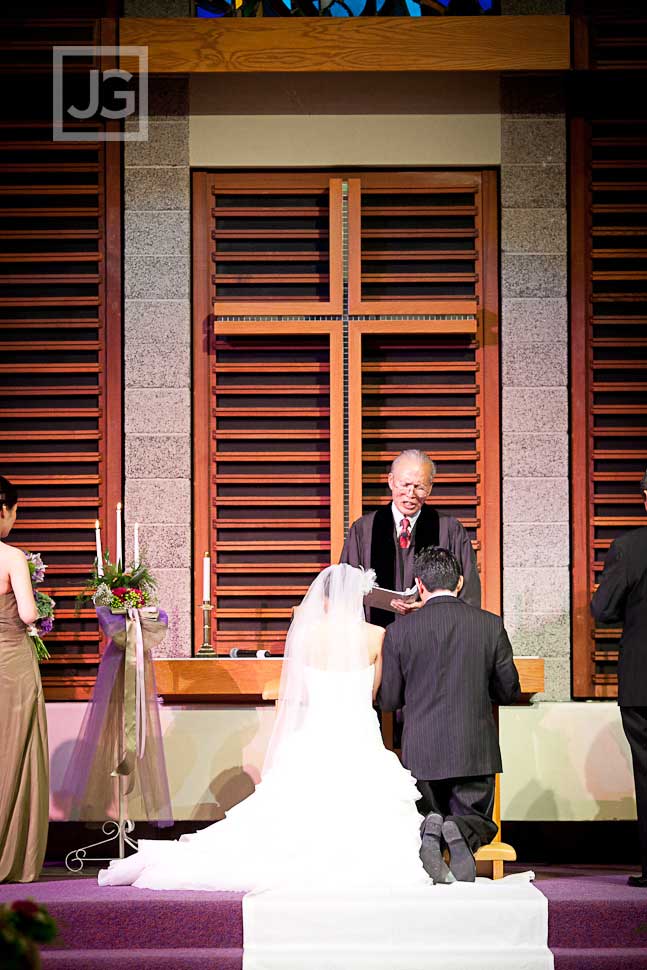 The Marvimon House is really a hidden gem in Los Angeles. I swear I've driven by it tons of times (and in fact my family goes to a Buddhist temple near it every Lunar New Year) and I can't believe I never knew until Lisa and Koichi's wedding. Surrounding the Marvimon House are train tracks, abandon fields, wired fencing and grungy alleyways… serving as a photographer's playground for wedding photography (well… at least for me). =)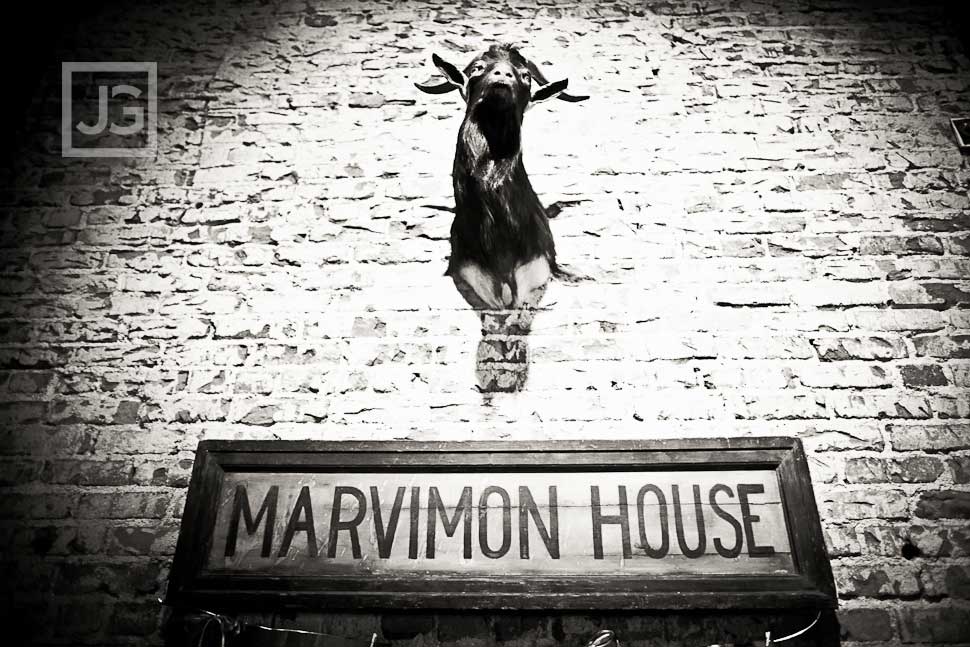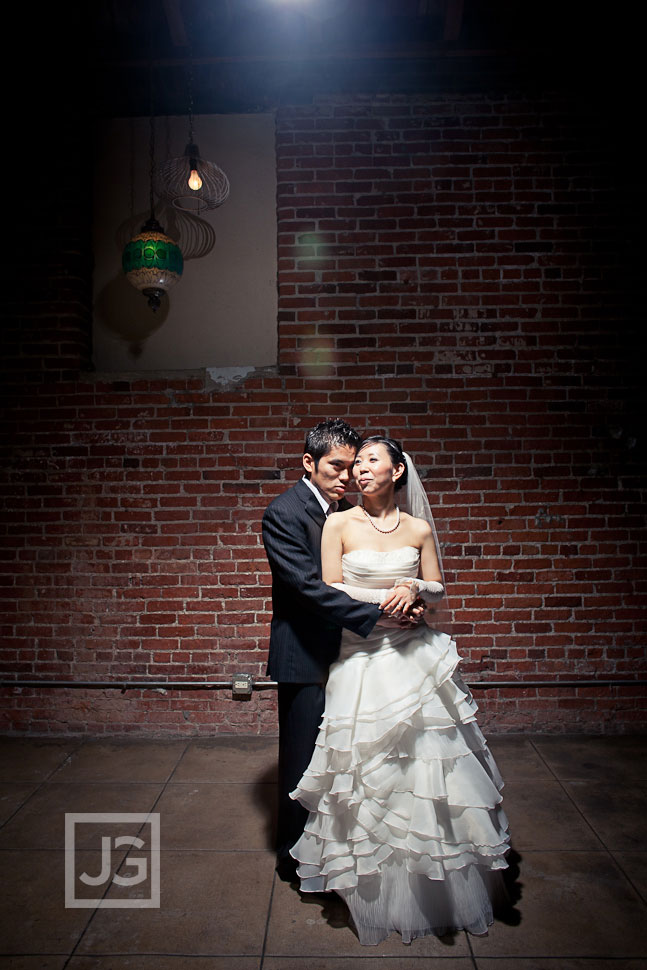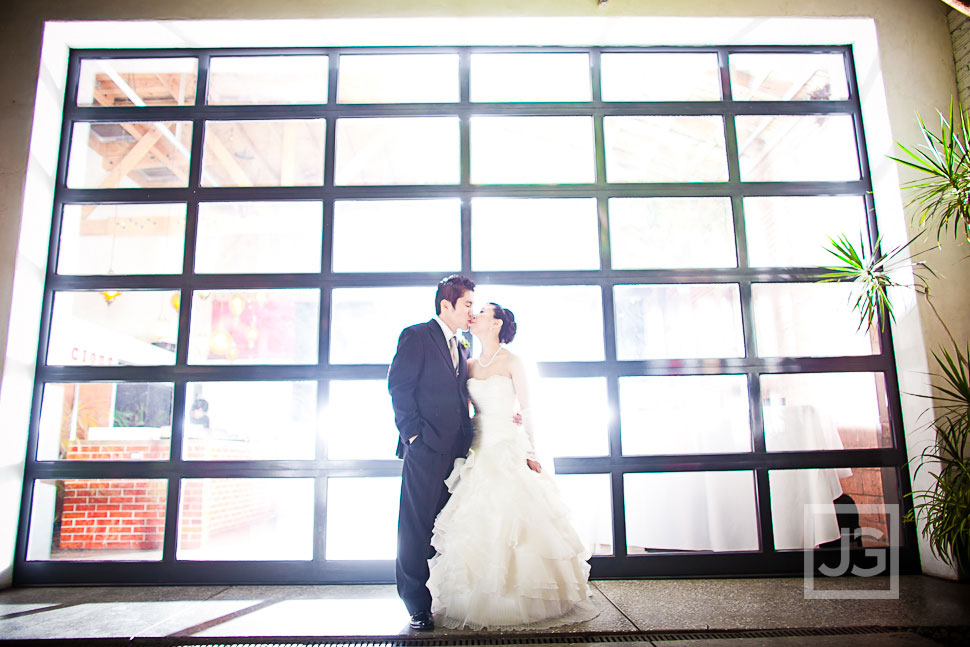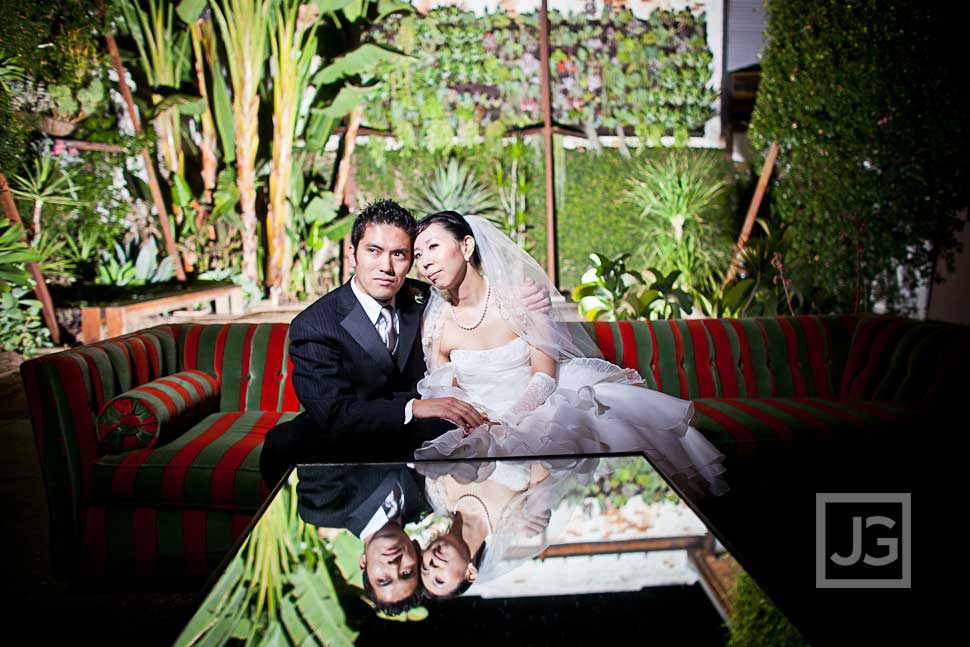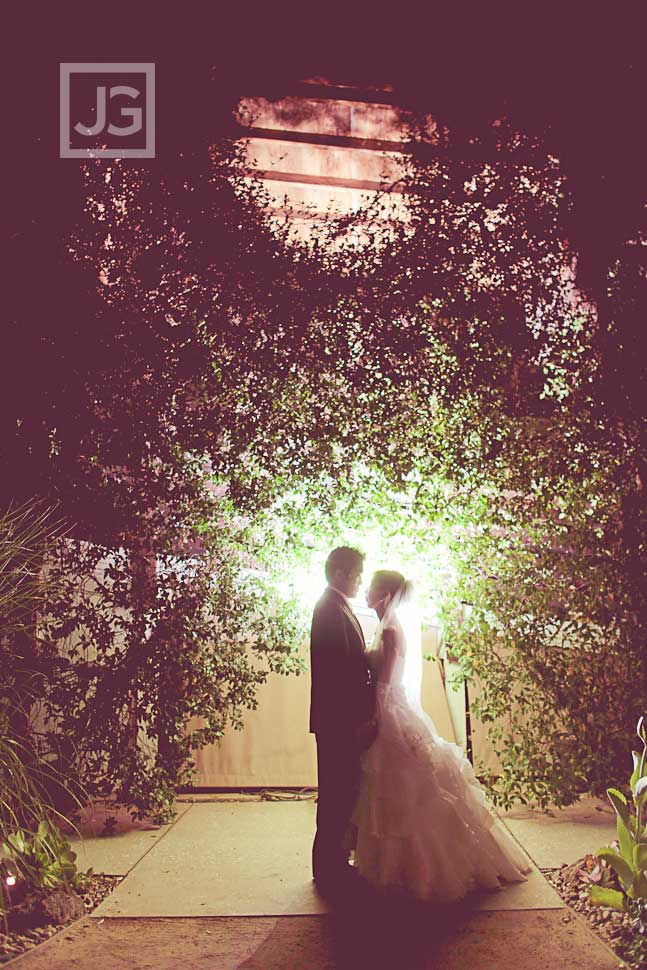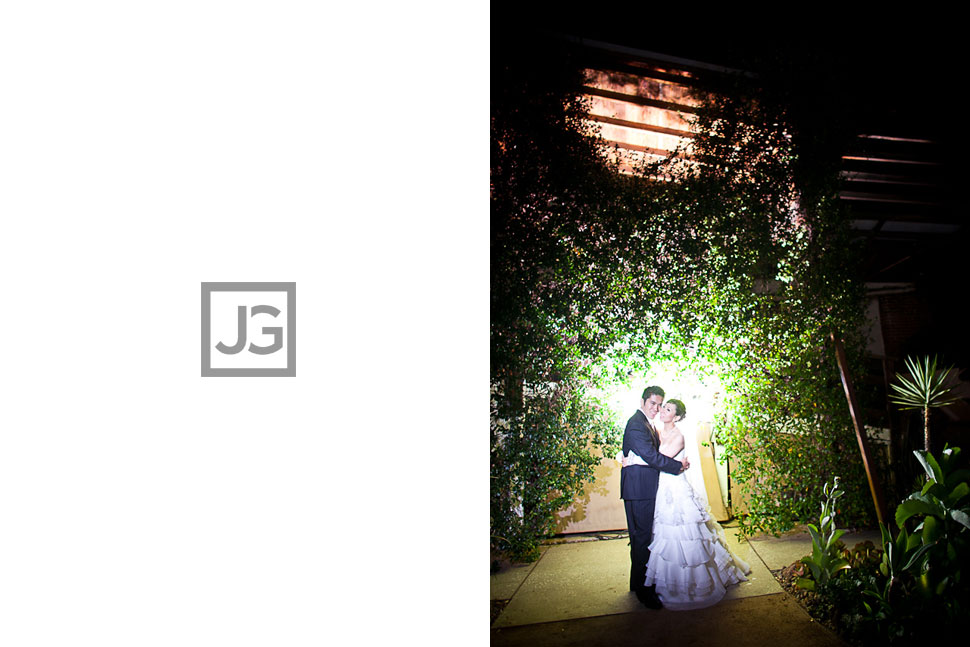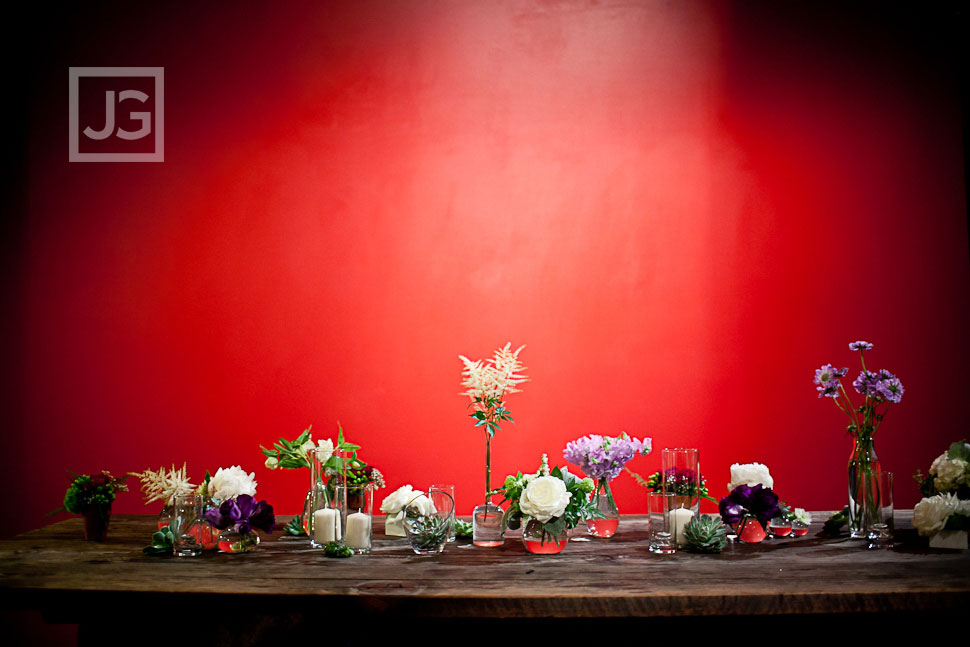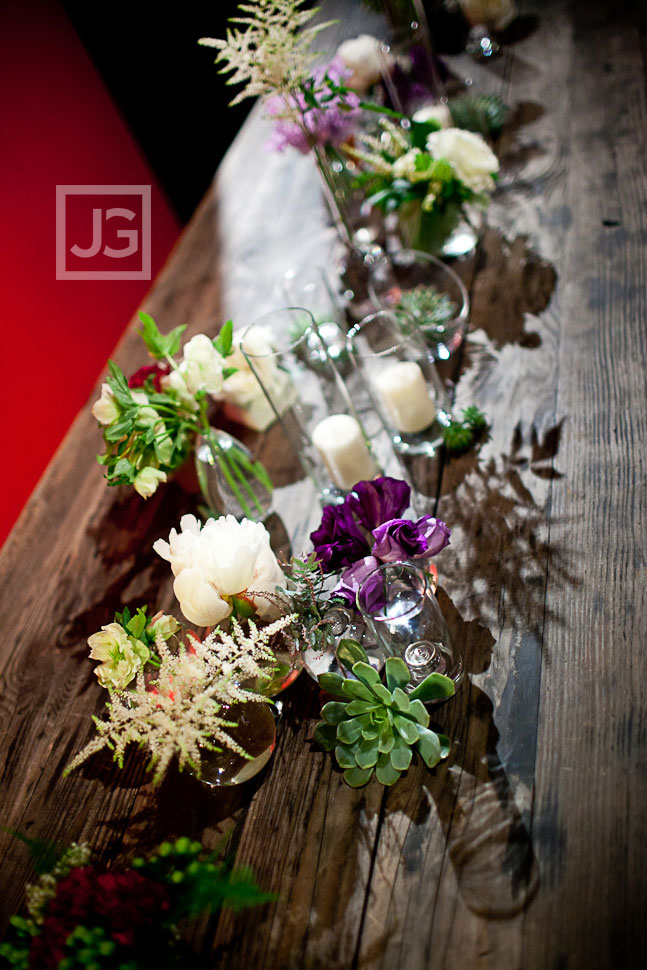 For their grand entrance to the reception, Lisa and Koichi had their guests participate. It's really awesome seeing their close friends and family danced their way into the seating area! I'll give you one guess as to what song they all came into. That's right… "Forever" by Chris Brown.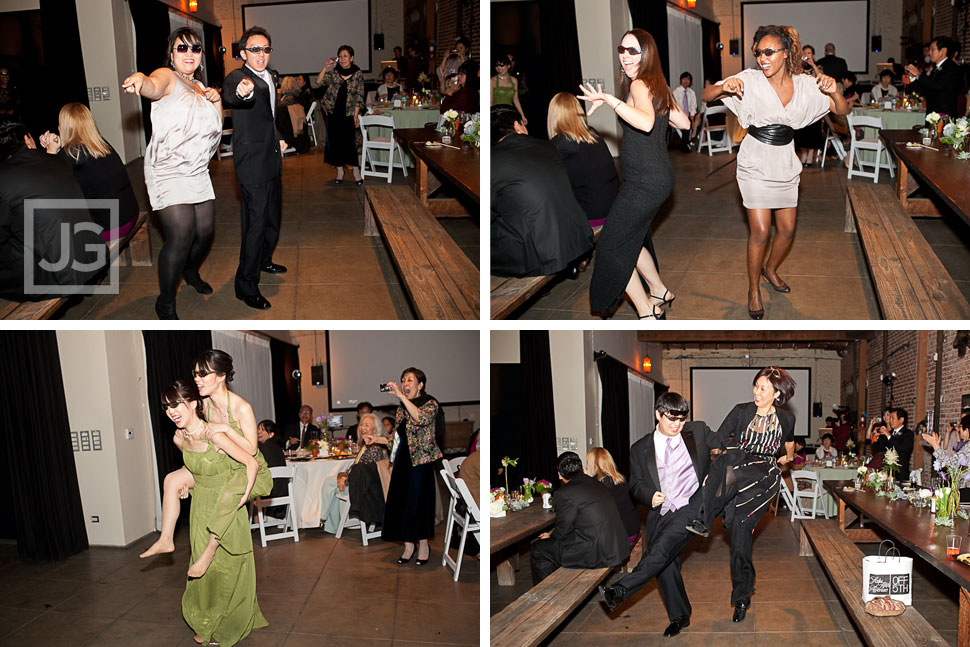 And for their reception dinner… SUSHI!! Yes… sushi!! How awesome is that?? Those who know me… i LOVE sushi!! I was in heaven with all the yummy salmon and tuna and yellow tail!! Oh… don't get me started on sushi. LOL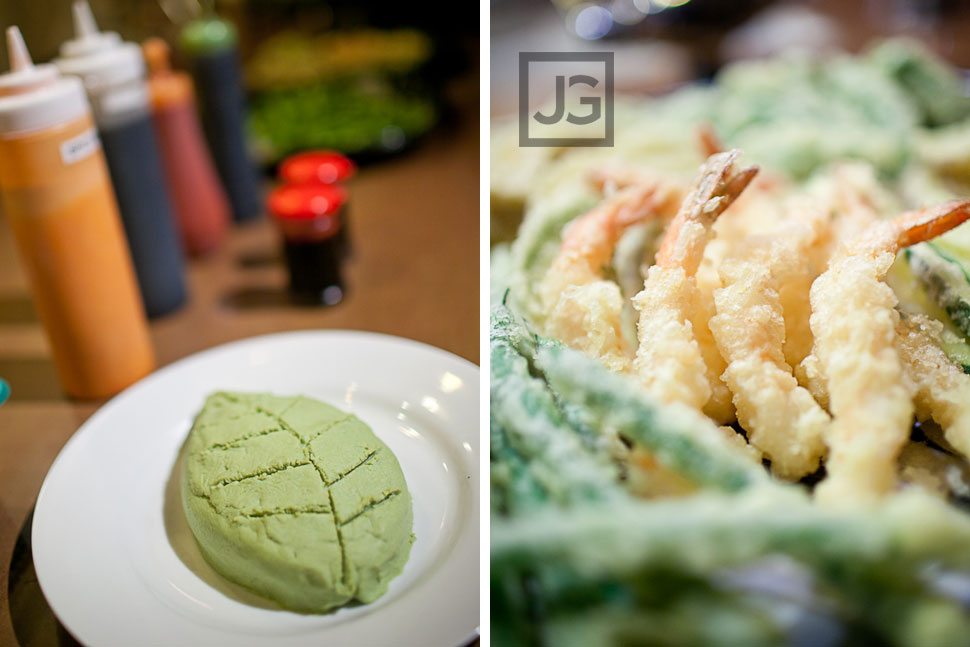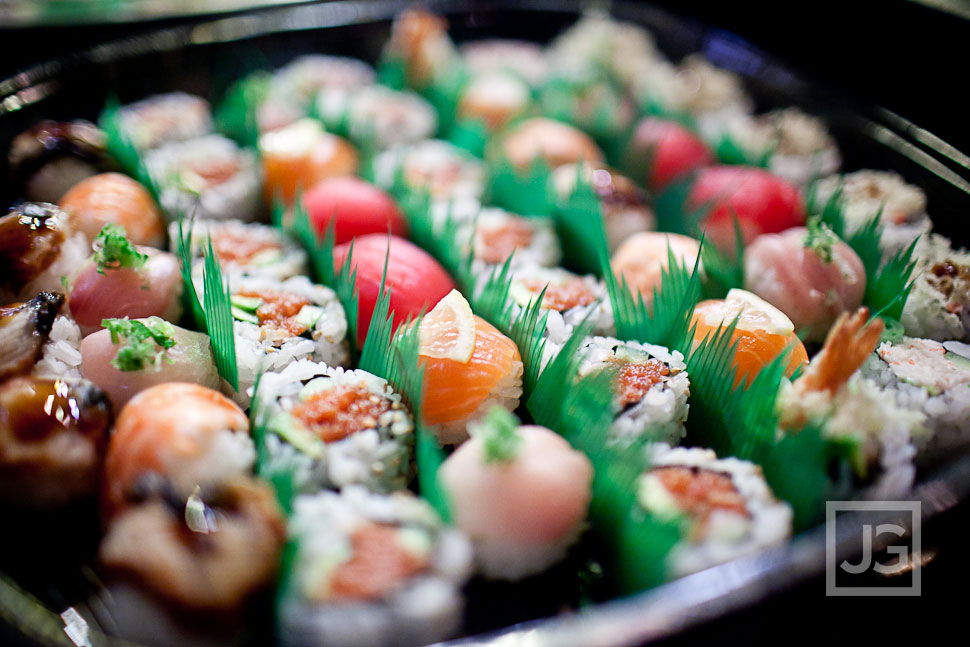 Isn't their cake topper just so cute??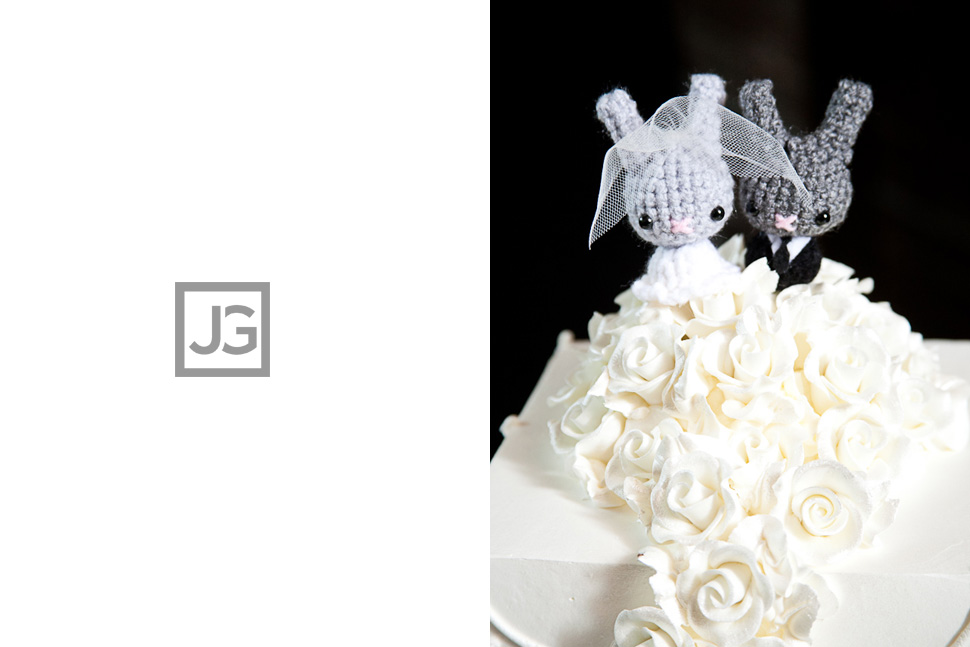 Thank you Lisa and Koichi for a wonderful day!! Gavin and I had a great time hanging out and meeting your friends and family!! Good luck with your other wedding in Japan. I know it will be super awesome just like your wedding here in Los Angeles.
Also, a special thank you to our assistant Steven Tran. Great job!!