Happy Wednesday Everyone!!
I'm so grateful to be where I'm at today and I absolutely love love LOVE my job!!!  I recently hung out with a fun and goofy couple (Perlyn and Paulo) at  happiest place on earth… that's right… DISNEYLAND!!!  It's awesome getting to say… "okay, I'm going to work… at Disneyland!!!"   I haven't been to Disneyland in years and was probably more excited to go than the couple themselves!!  I can't deny it, being at Disneyland makes me feel like a kid all over again!!  It was such a great day!!!
Here it is… enjoy this playful, fun and romantic engagement session at the happiness place on earth!!
I have absolutely no problem going on big daring roller-coaster (like the ones at six-flags magic mountain), but I CAN'T do ANY rides that go around in circles… teacup… NO WAY!!!  I figure the mary-go-round can't be too bad!! Well… I was wrong.  I almost missed a step when we got off.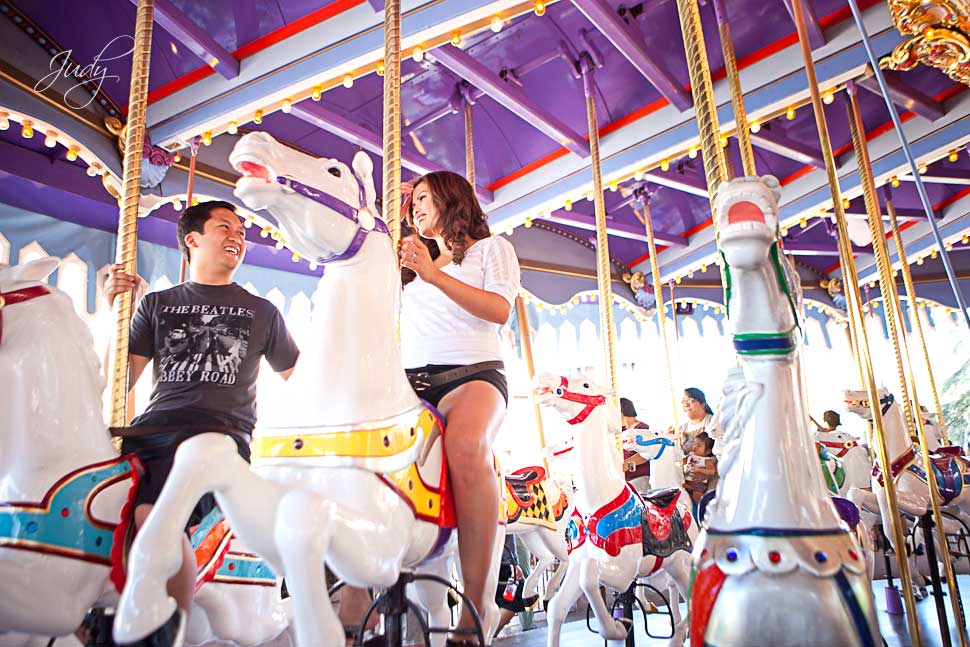 I LOVE the lighting in this picture.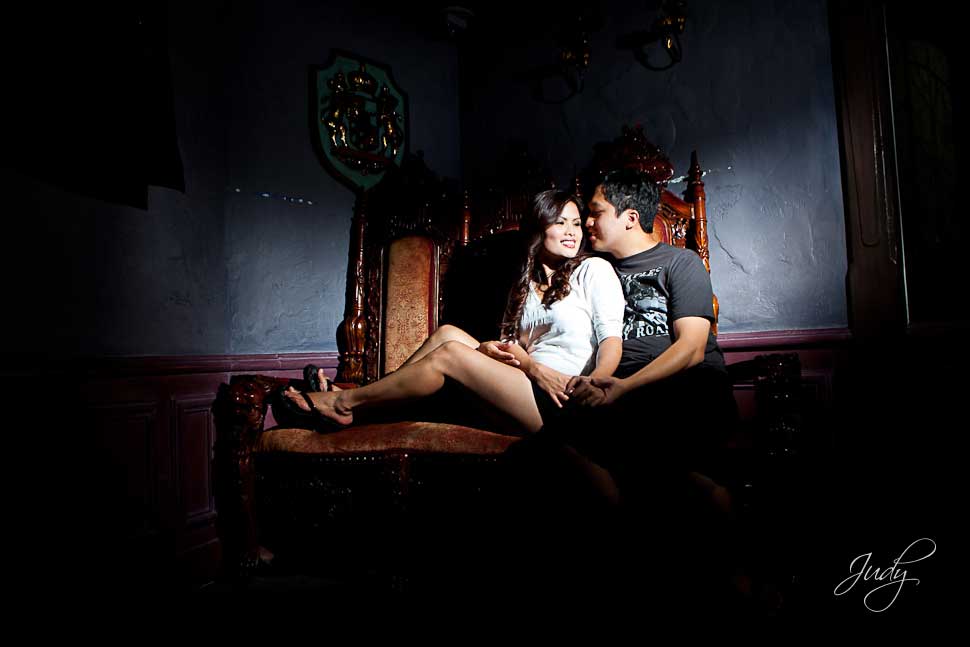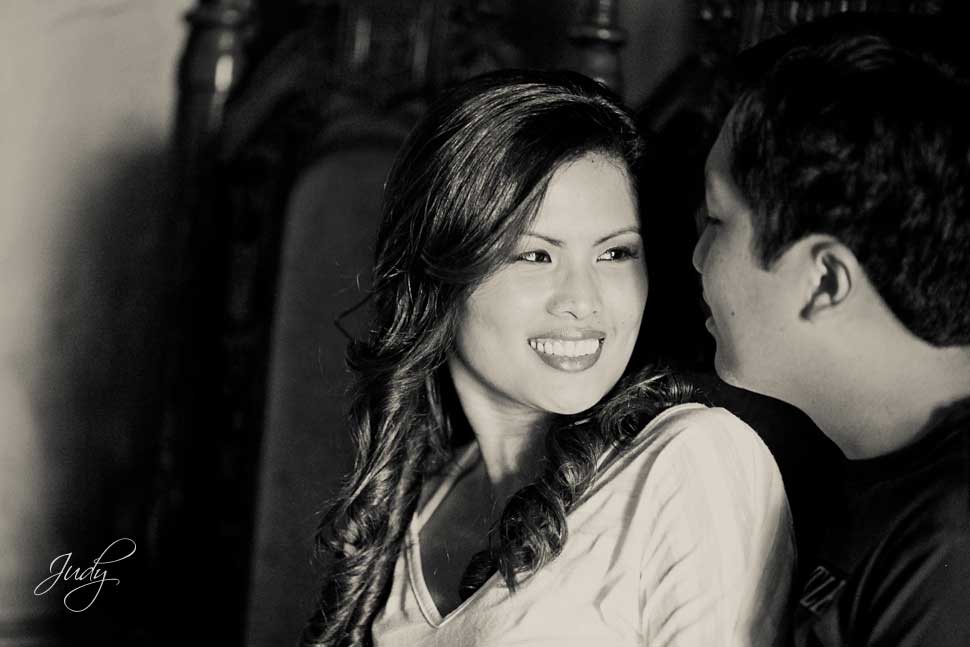 We were on the hunt for some Disney characters, but for some odd reason they weren't around.  Maybe because it was a Wednesday afternoon.  I was really looking forward to seeing my favorite character… GOOFY!!!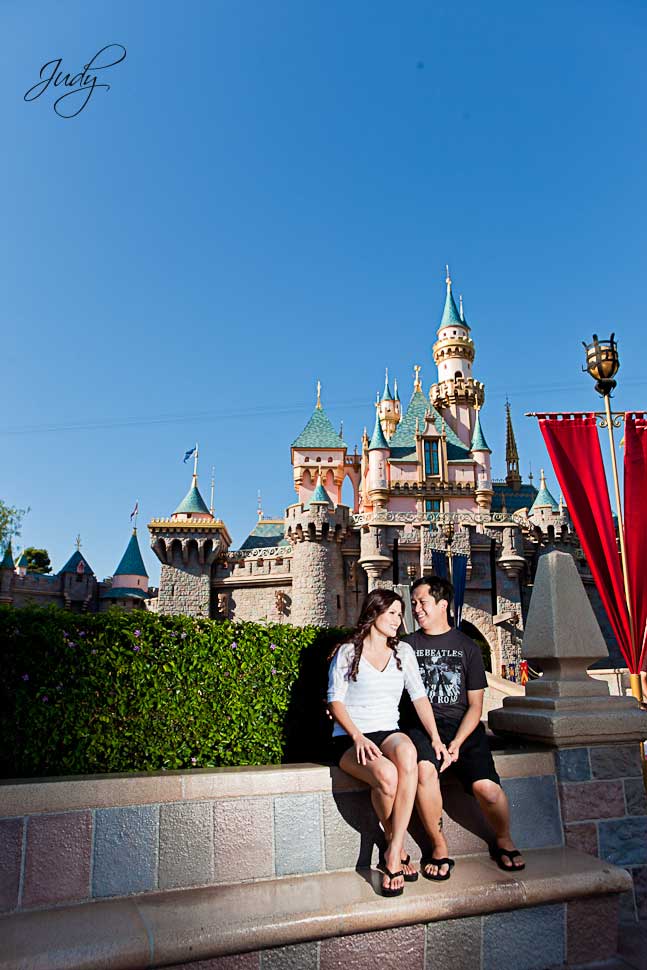 We hitched the last ferry ride over to Tom Sawyer's island!!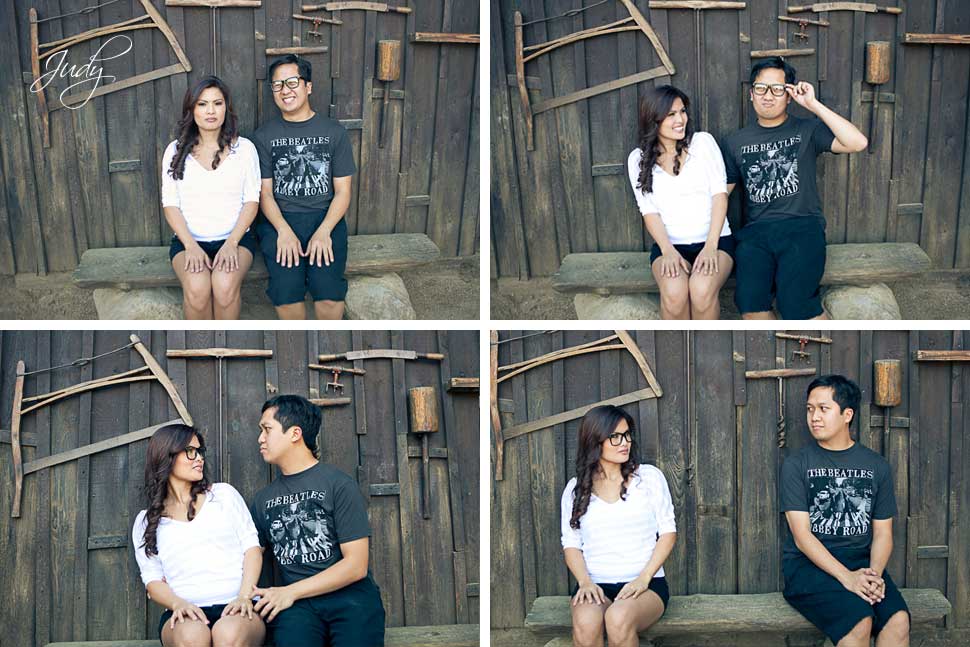 The suspended bridge was so fun to play on.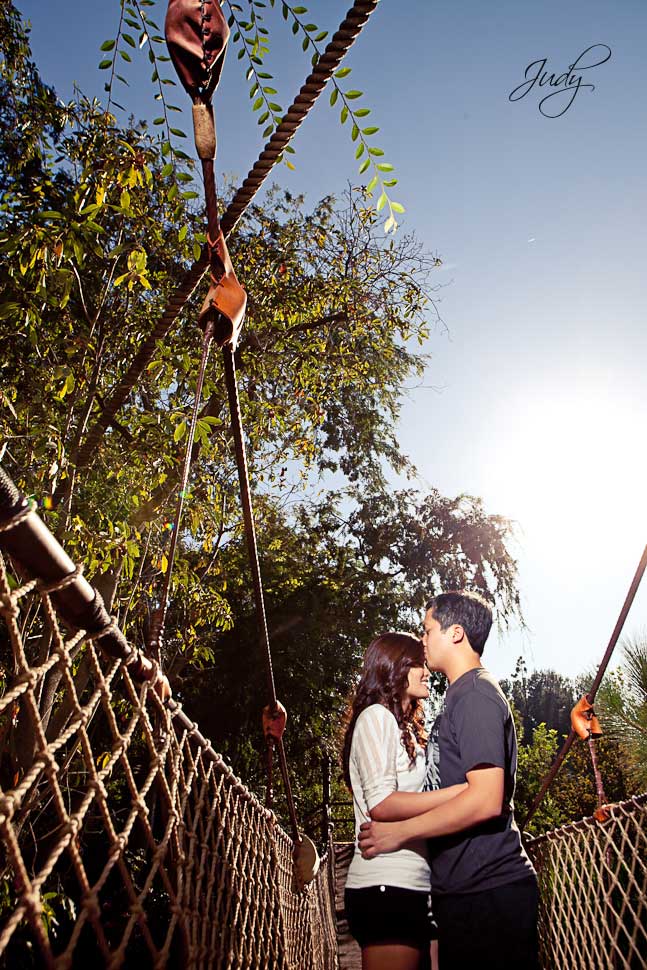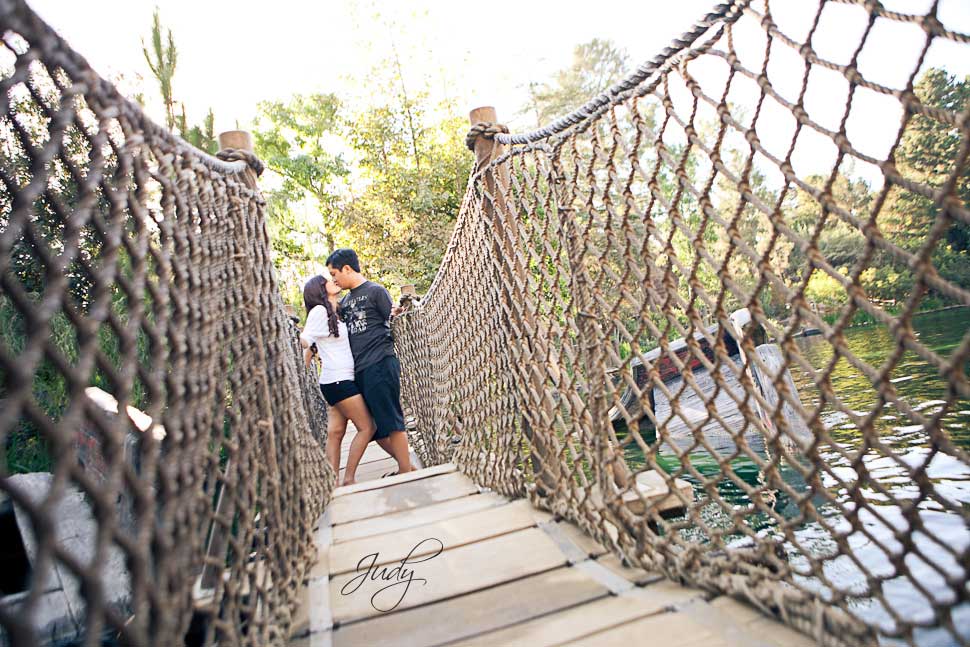 Yum… cotton candy!!
Big thunder mountain was awesome…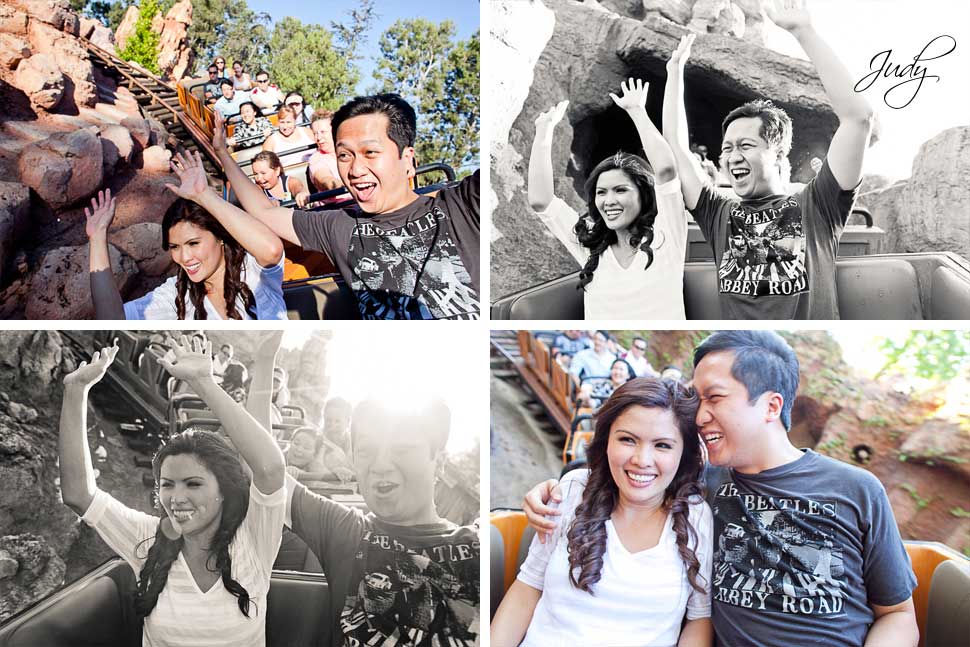 Mickey's Toontown was more awesome and soooooo much fun!!  It was like living in a cartoon, everything was so big and super-sized.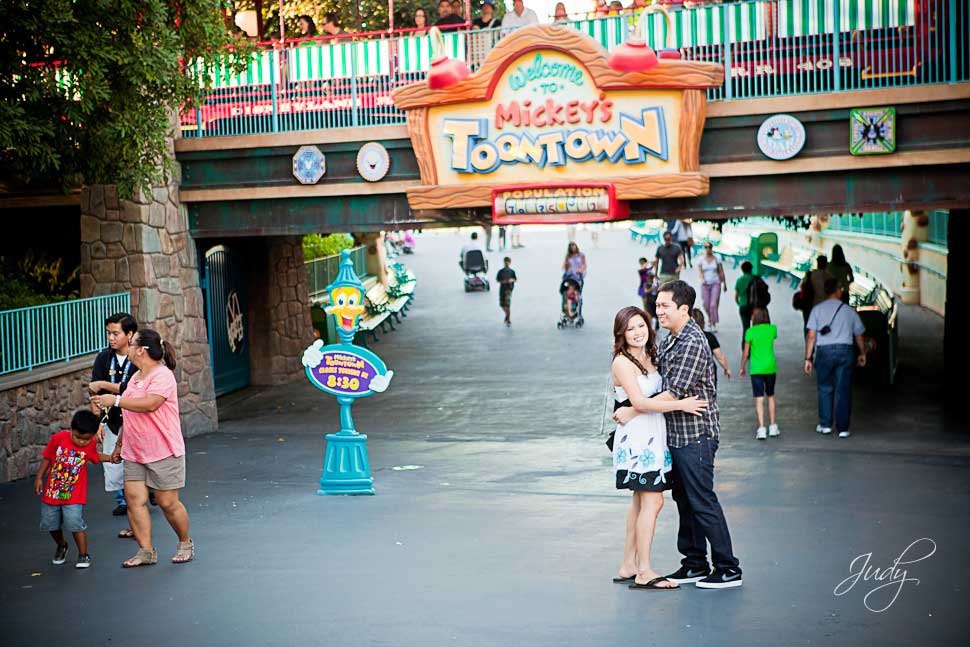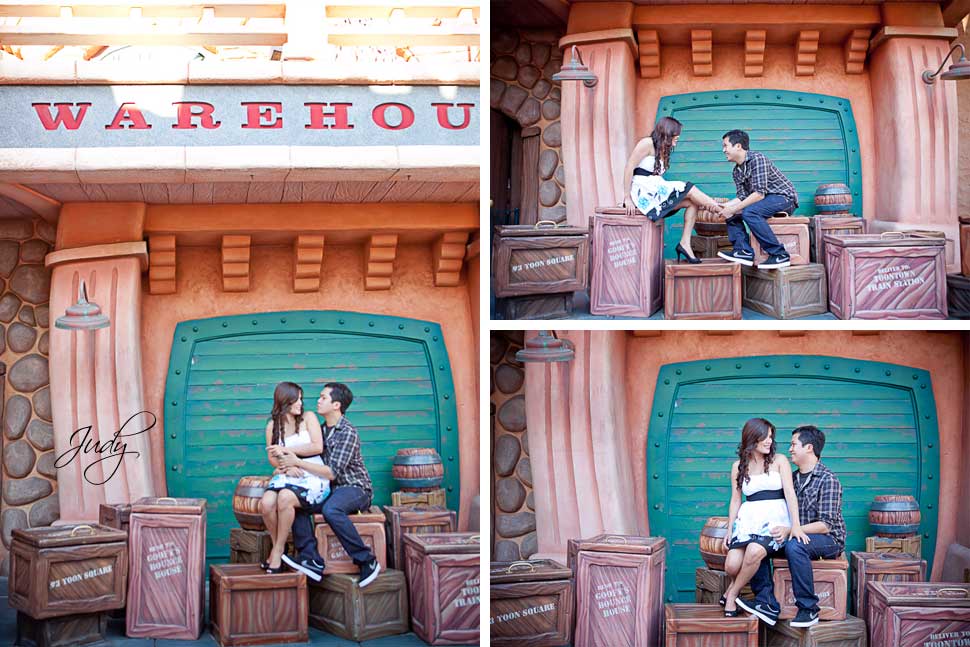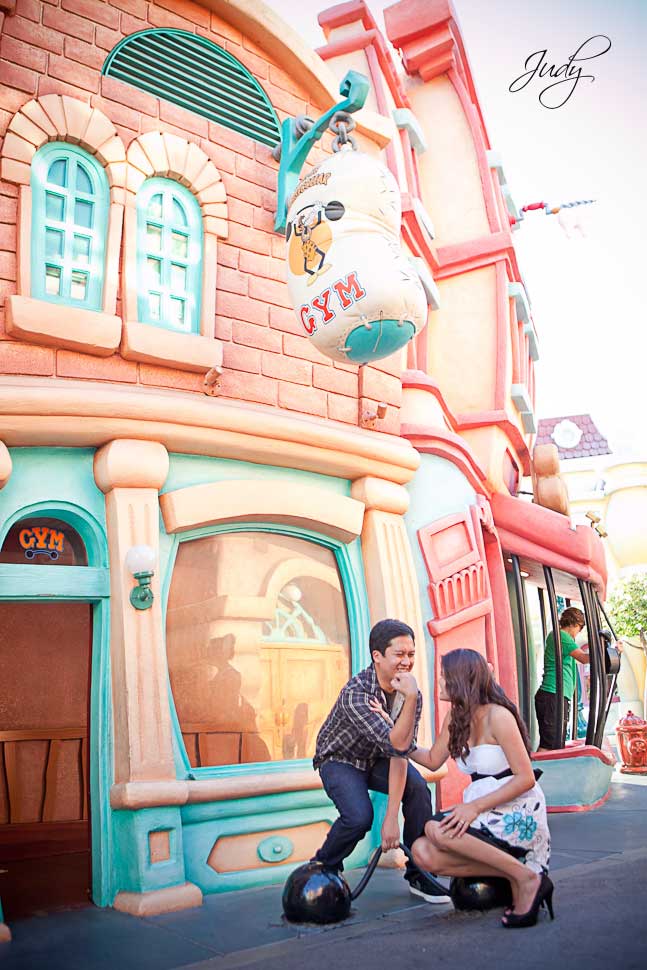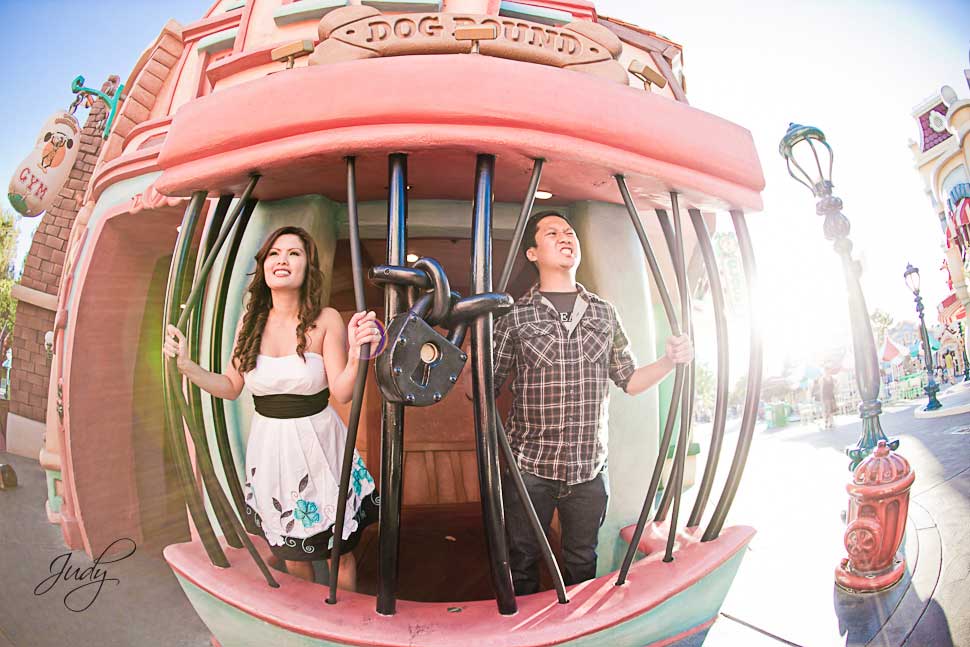 Failed!!!  They tried to open this huge door to see what was inside!! LOL…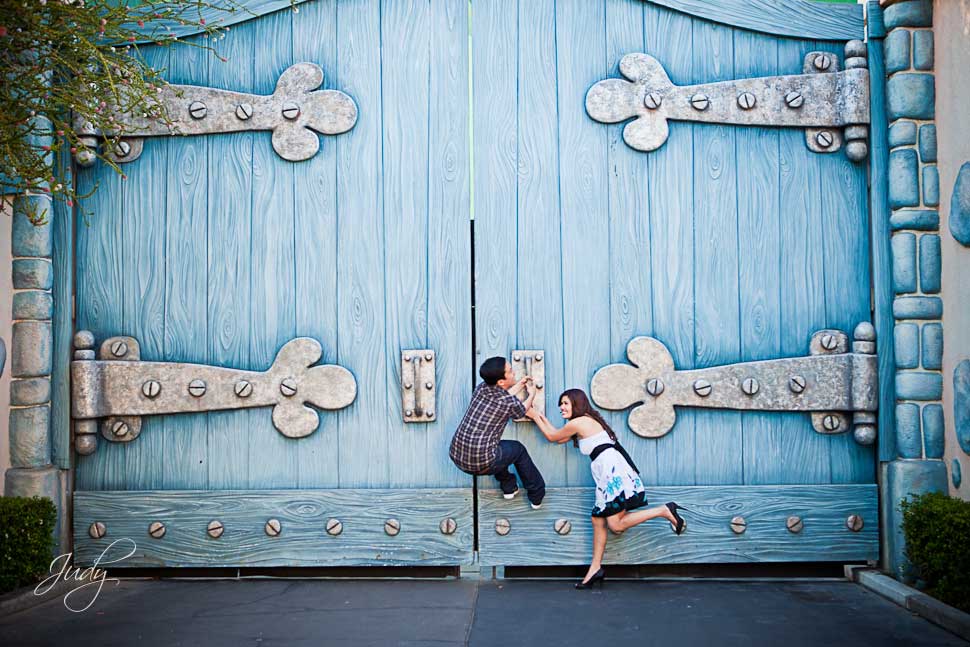 I told Perlyn and Paul they had to keep it G-rated while in Minnie's house.  =) so they sat apart.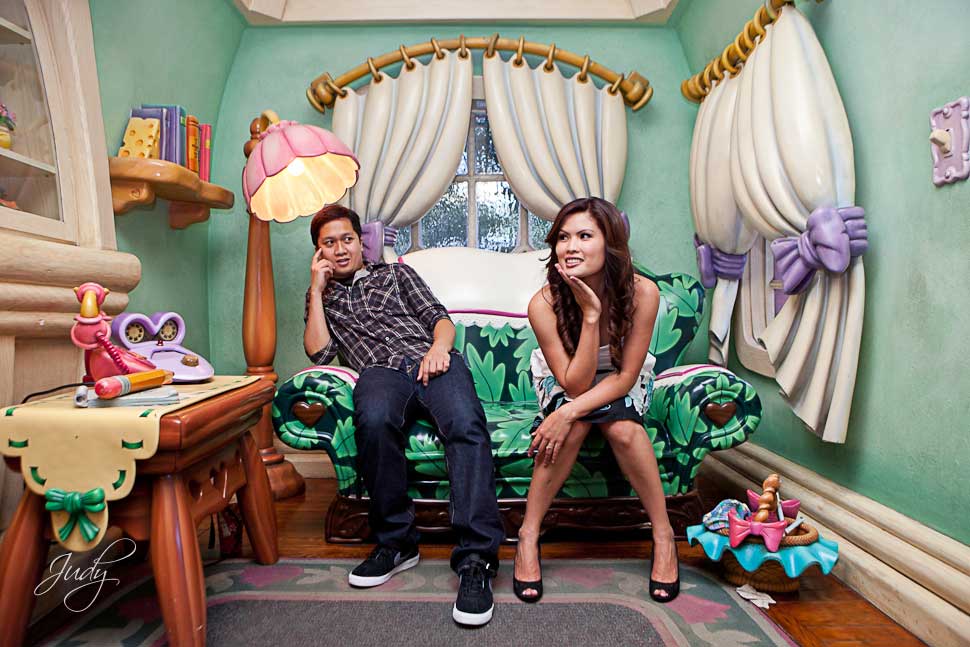 Paulo somehow "fell" into the wishing well and Perlyn came to the rescue.
so cute…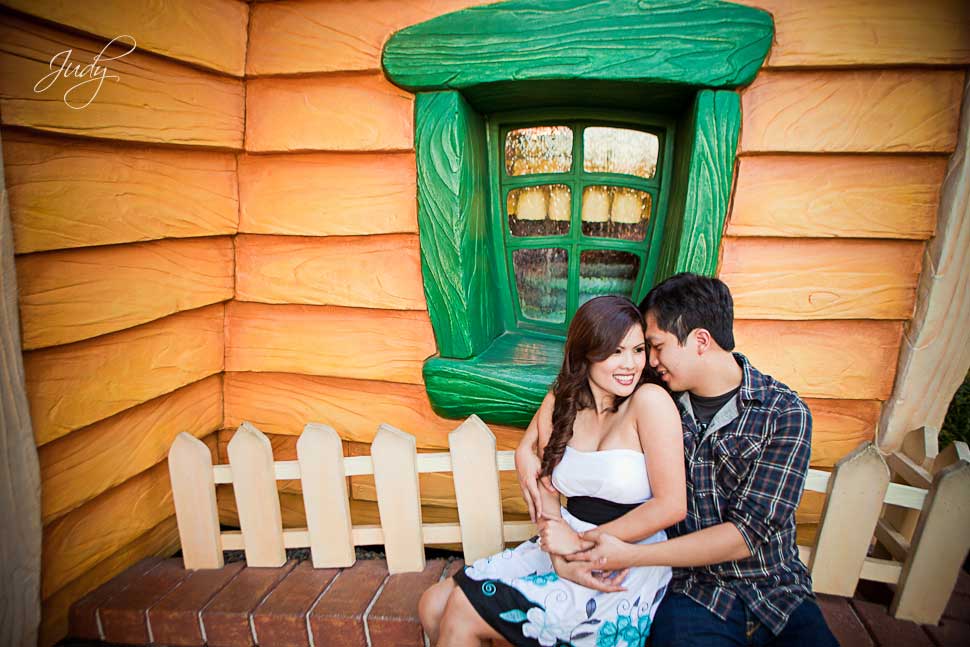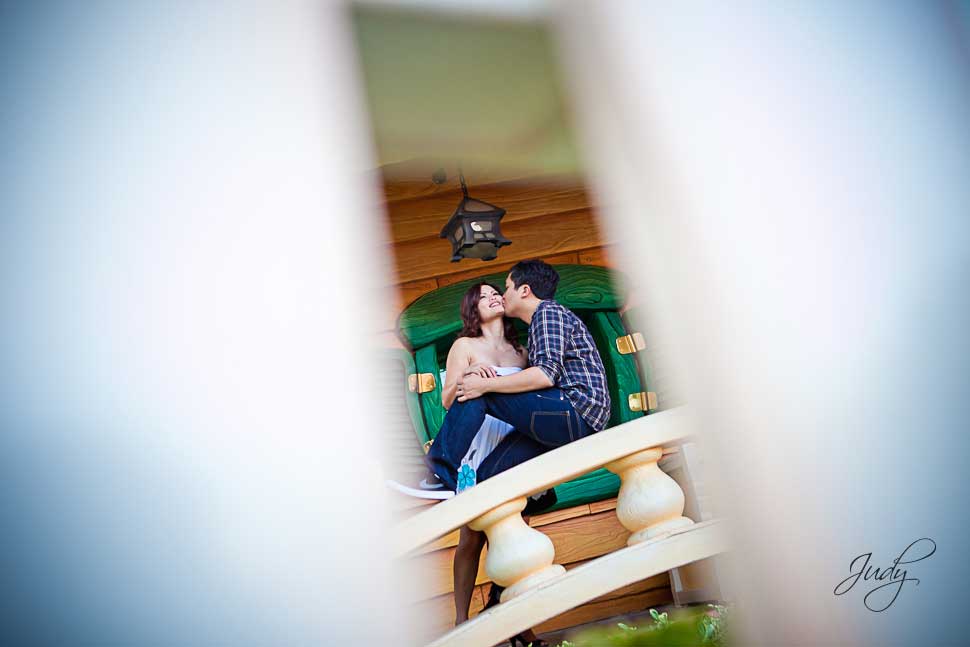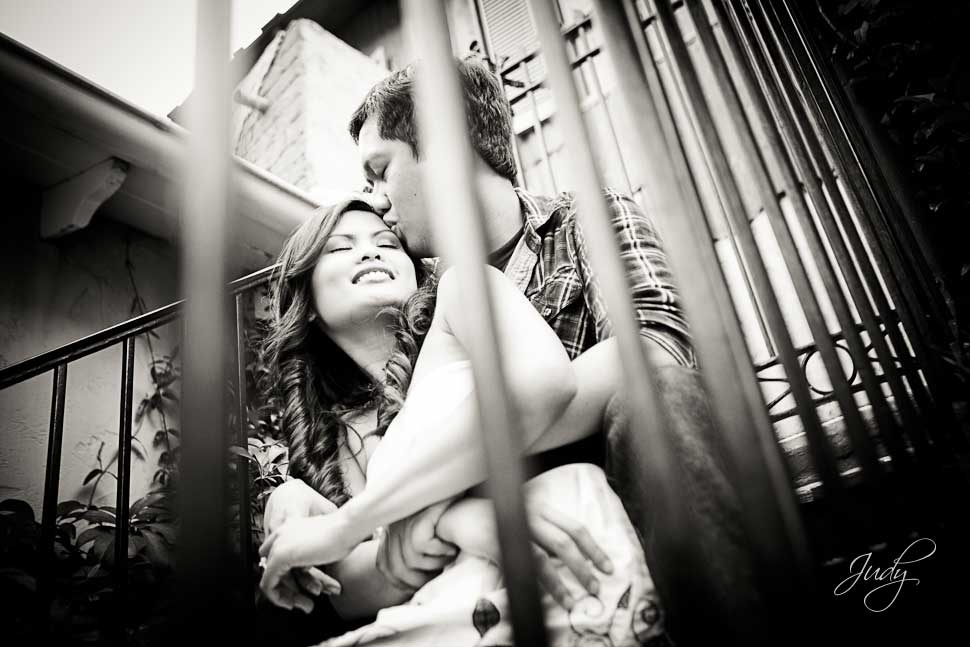 We ended the Disneyland Engagement session at New Orleans Square!!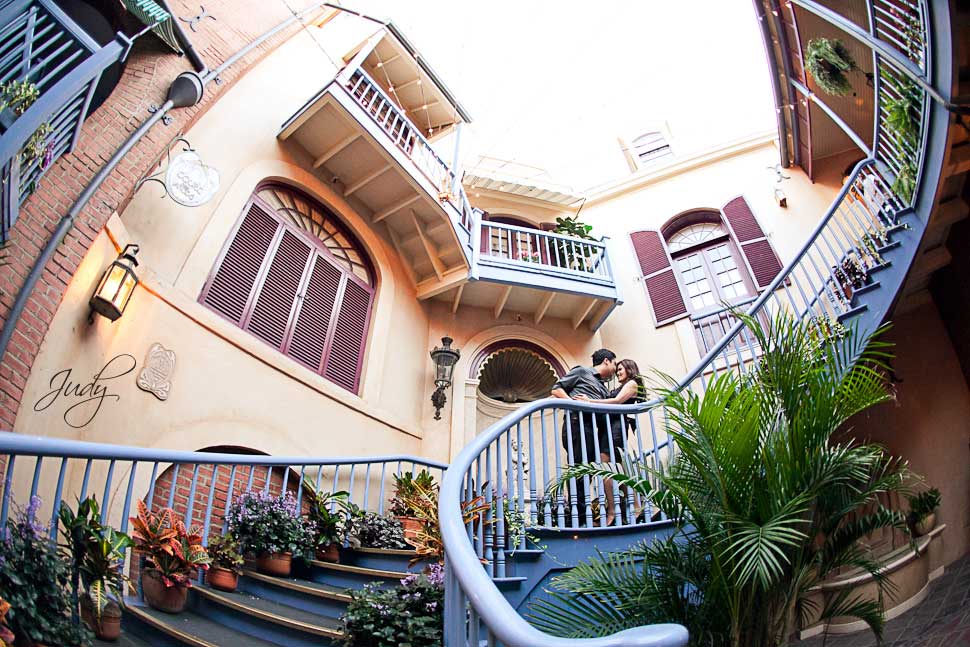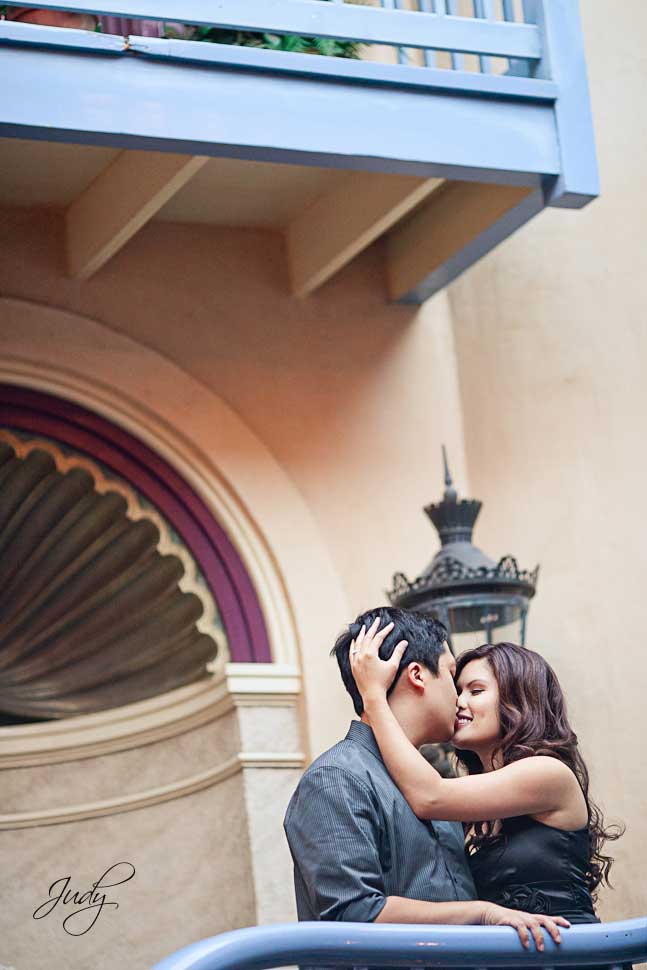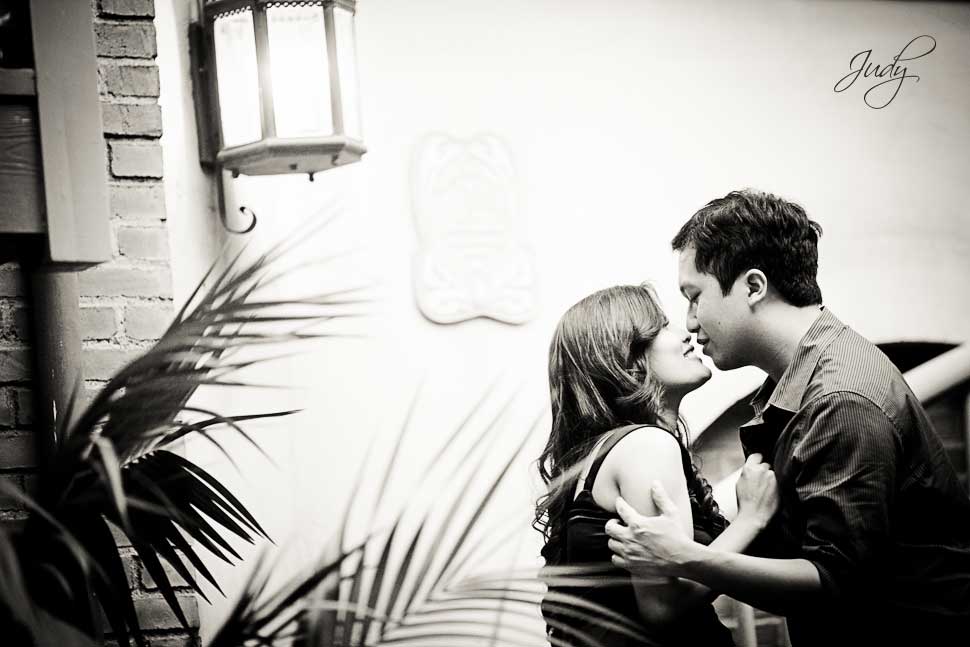 Thanks Perlyn and Paulo for a super fun day at Disneyland!!  It was great being a kid again… although my feet seem to disagree at the end of the day.  😉
Comments
comments