Jeni and Jay flew Gavin and me out to Milwaukee, Wisconsin to photograph their wedding at the Milwaukee Public Museum (which by the way is an awesome venue).  I'll be posting their wedding (soon) in another blog entry so check back to see cool wedding pictures at the Milwaukee Public Museum.   Gavin and I love doing destination weddings photography because we can make a mini-vacation out of it (as seen in this blog entry).  I can't wait till we are destination wedding photographers for a Hawaii wedding coming up next June.
It was my first time leaving the west coast and traveling to the other side of the country, and I must say, "It was awesome"!!  The weather there was great (compared to California's humid thunder-storms that week).  I ABSOLUTELY LOVE the fall colors on the trees and all around!  The funny thing about this trip was that I felt really special.  I was like the ONLY Asian there!! LOL… Seriously!! Gavin and I counted the number of Asian people we saw in Milwaukee and it was less than 10 people in 4 days.
So, before you move on and enjoy the pictures, I'd like to say that Gavin and I are total foodies!!  We LOVE eating and sharing our experience (good and bad) with everyone.  Don't be surprise if you see lots of food and think to yourself… "DANG, they eat a lot"!!  Because YES we do!!  What's a vacation without food and booze… am I right???  =)
We arrived in Milwaukee on the night of Sept. 29th and there was nothing to do except check-in, get dinner, and go to bed.  For the first two nights, we stayed at the Pfister Hotel located in the heart of downtown Milwaukee.  When we arrived at the hotel, I instantly loved the extraordinary architecture, and welcoming ambiance, not to mention the excellent customer service.
Our King Suite: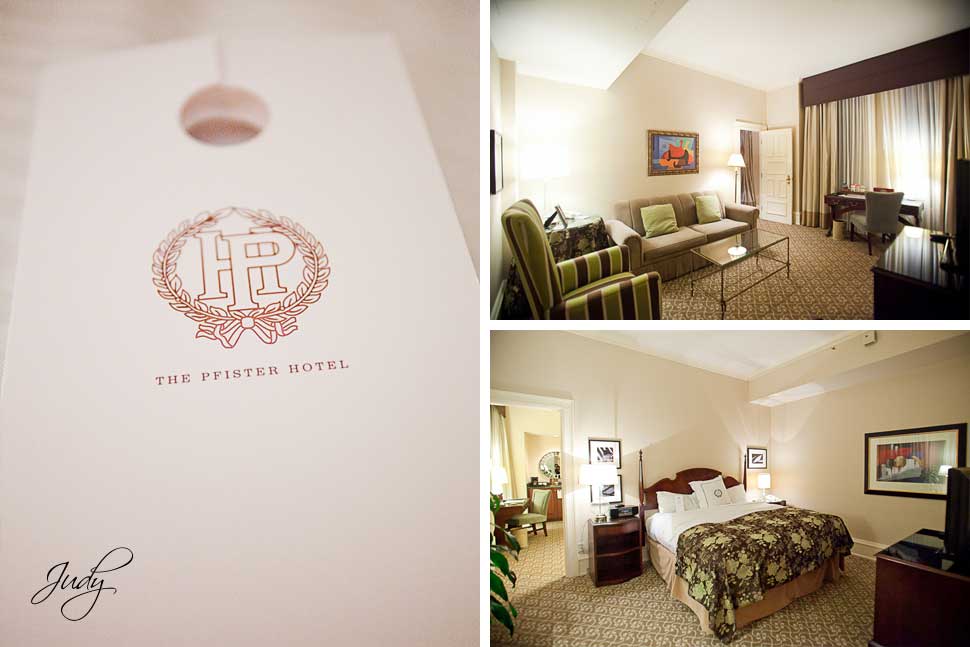 After we checked-in, we went out to grab dinner at Cubanitas, a great Cuban restaurant located just right around the corner from the Pfister Hotel.  People in Milwaukee don't mess around when it comes to alcohol!!  Gavin ordered a caipirinha (Brazil's national cocktail) and I ordered at strawberry mojito.  After the second round of drinks, Gavin and I were running a good buzz.  hahhaa…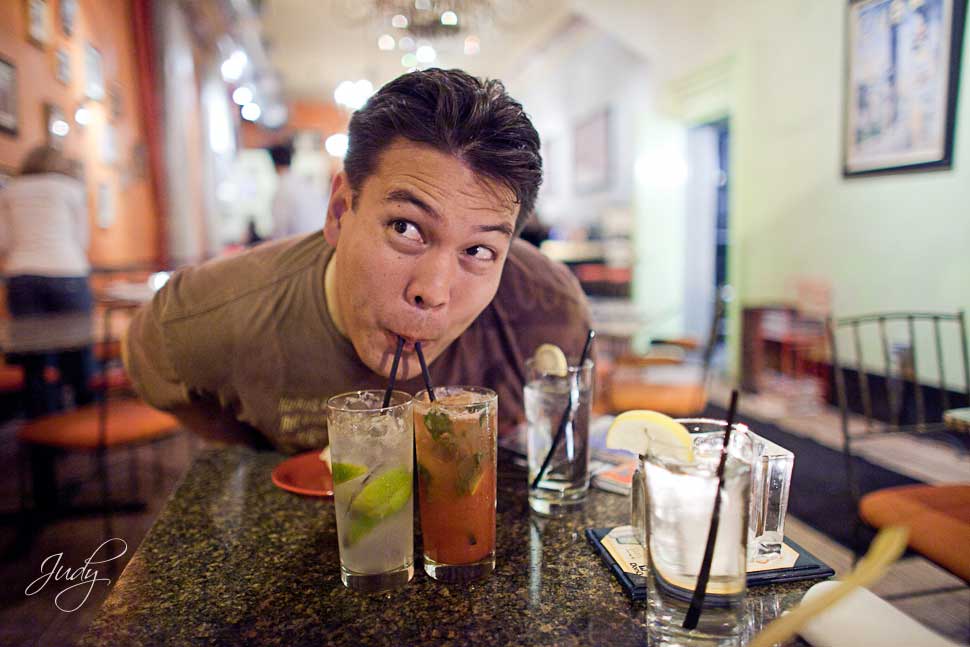 Their banana chips and guacamole were to die for!!! Yum….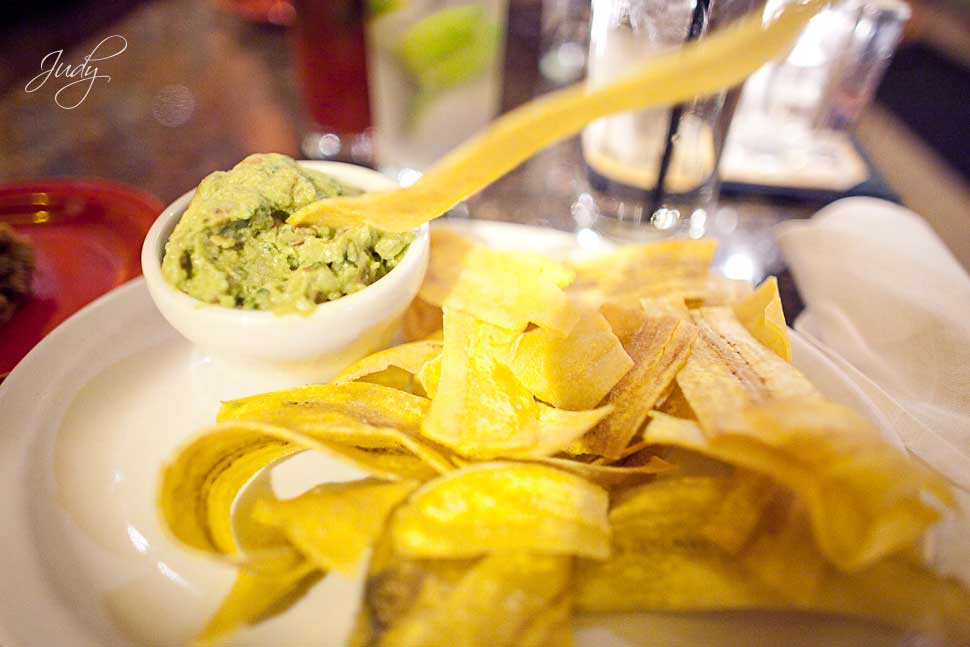 The best pulled pork I've ever had!!!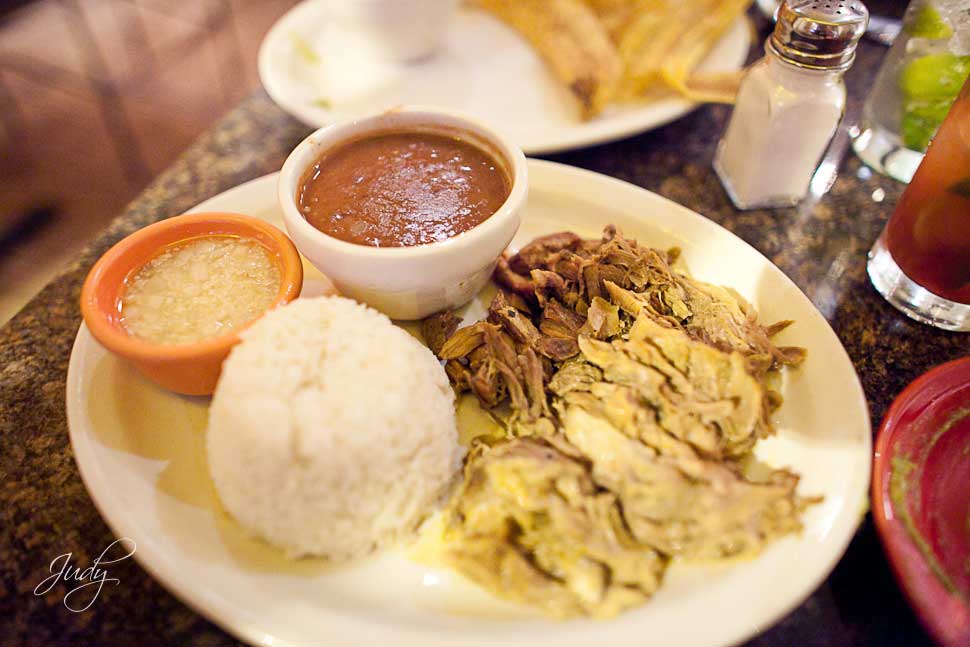 Day 2 was a lot of fun!!  We started our day with a tour at the Pabst Mansion.  I was bummed that no photography was allowed inside the mansion at all.  It would have been great because the mansion was absolutely incredible.  I really enjoyed learning all of the architectural details of the construction and decoration of the house as well as Captain Frederick Pabst's family history.  It really is a MUST see when in Milwaukee.  The entire mansion is maintained entirely by funds from admission and donations.  The entire staff at the mansion are all volunteers and are all very informative and knowledgeable.  Oh… and for those who may not know, Pabst is know for it's beer, specifically Pabst Blue Ribbon (aka PBR).
Here's what I learned:  Captain Frederick Pabst was born in Germany and emigrated with his parents to the United States in 1848.  After his mother died, he and his father worked as waiters and busboys but because he enjoyed his voyage to America, he decided to become a cabin-boy on a Lake Michigan steamer.  At 21 years old, Frederick earned his pilot license and was captain of one of these vessels.  During this time, he met Mr. Phillip Best, owner of a small but prosperous brewery.  He married Mr. Best's daughter, Maria, and 1864 was taken into partnership in his father-in-law's brewery.  The business took off and the brewing company's name was changed to the Pabst Brewing Company.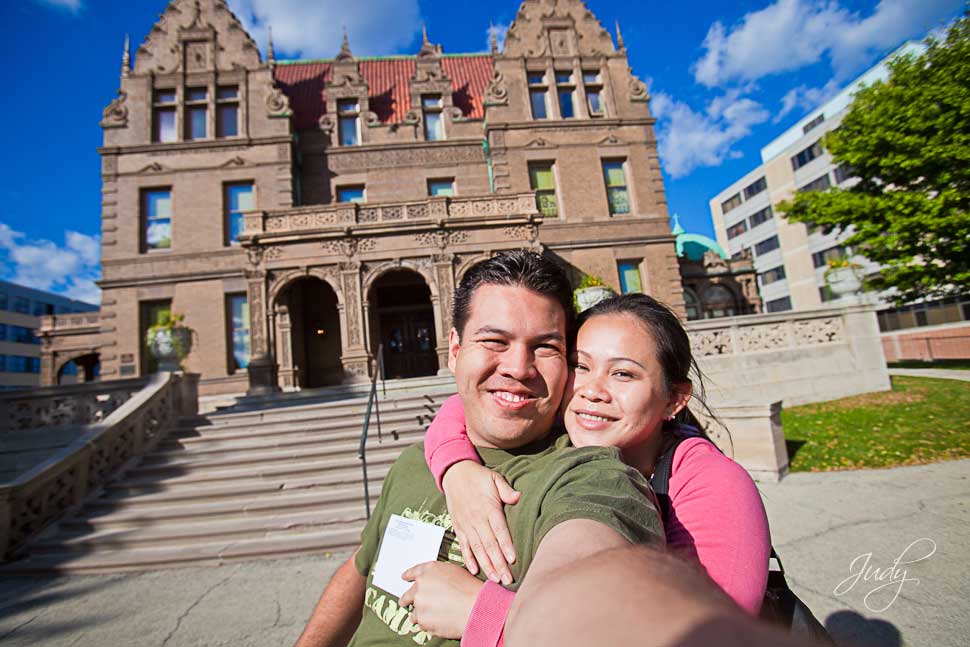 Next up, Villa Terrace Decorative Art Museum.  It was beautiful there as well, but not as exciting as the Pabst Mansion.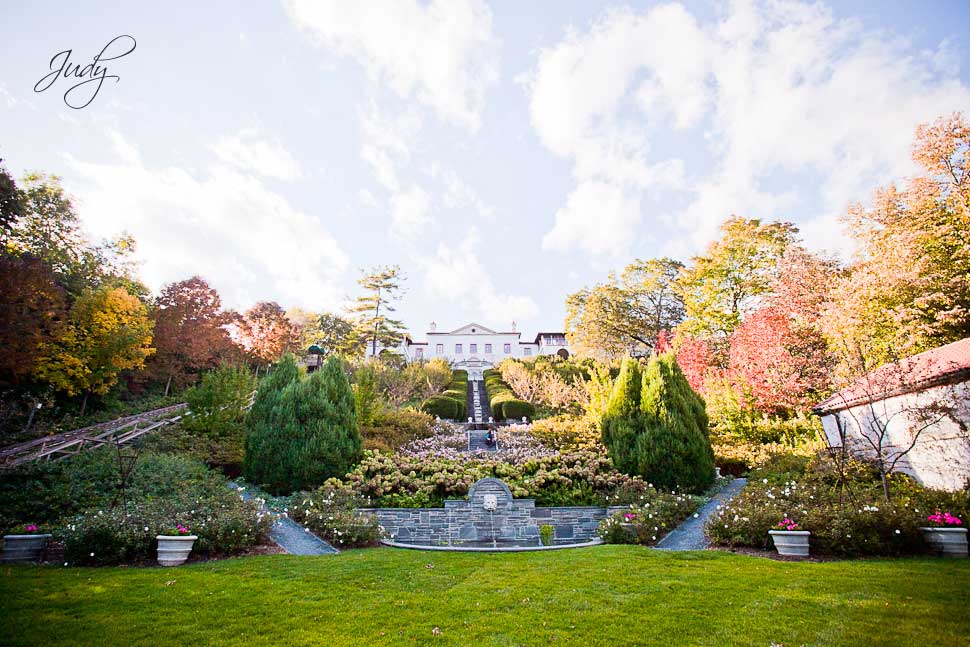 Playing with leaves…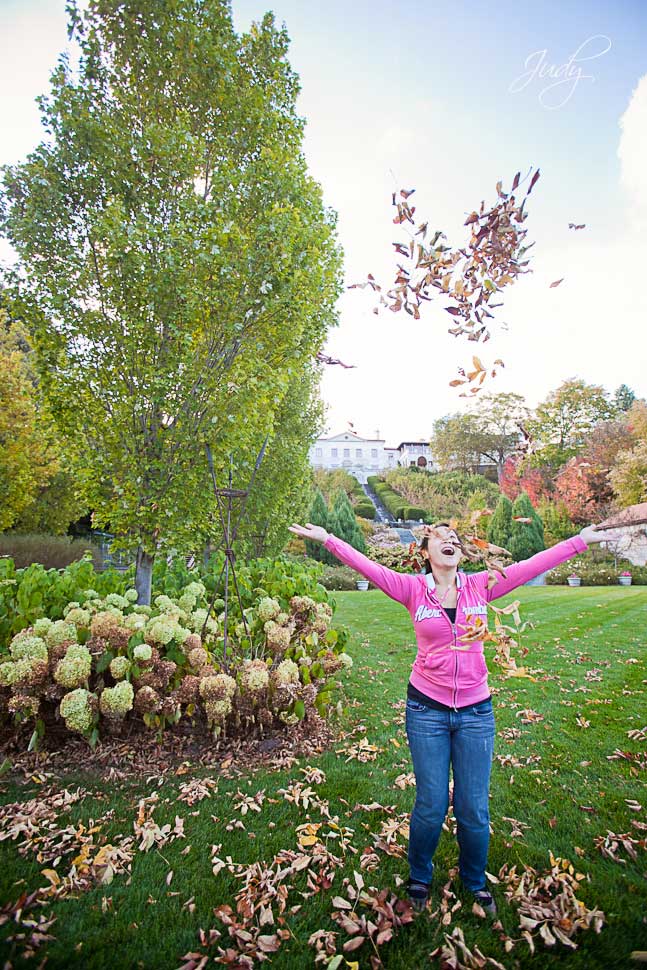 We stopped by the Milwaukee Public Market to see what it was all about.  It's got lots of vendors with high quality selections of ethnic products and freshly-made prepared foods.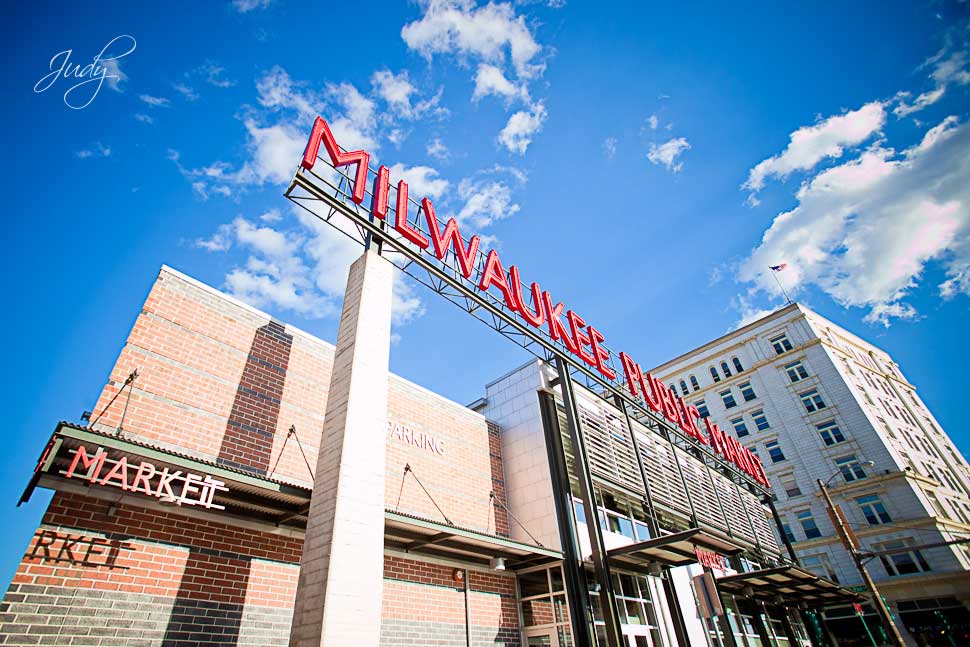 I love red velvet cupcakes… and cakes!!!  Needless to say, it's one of our wedding cake flavors. =)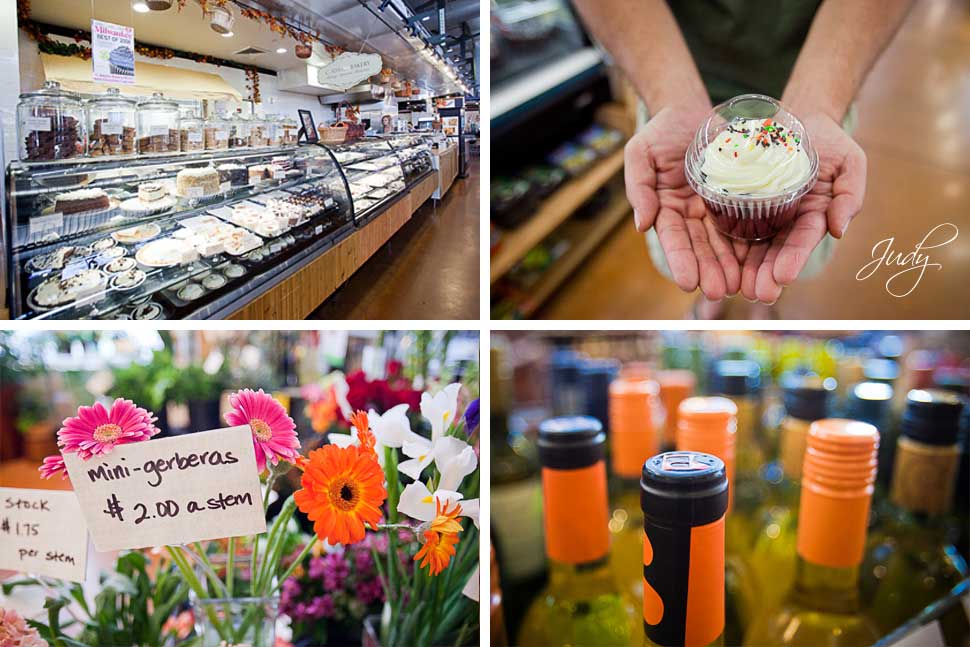 After touring the city, we ended up at Bosley's for happy hour and dinner.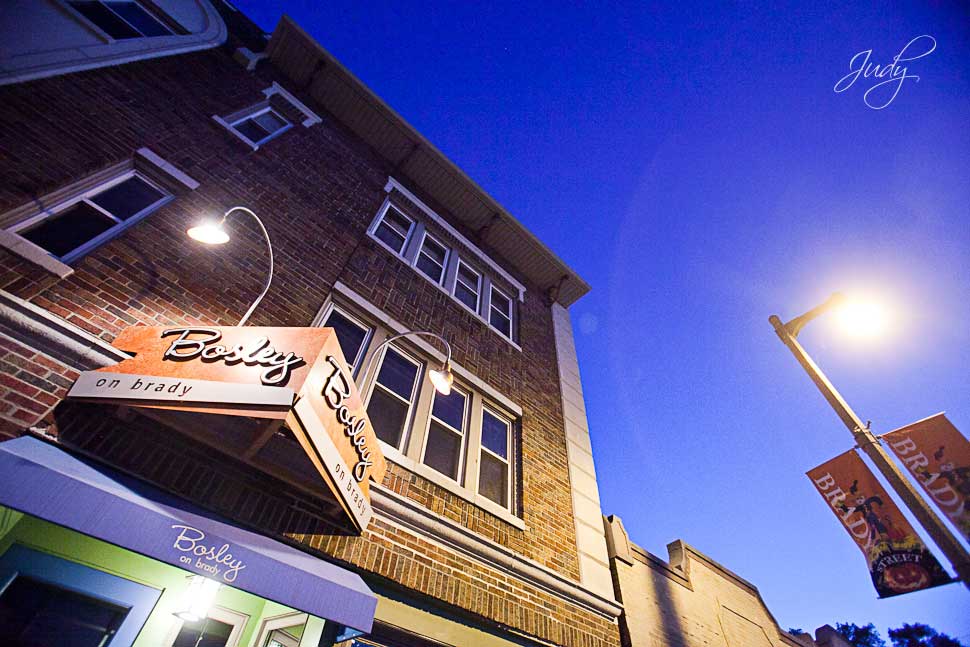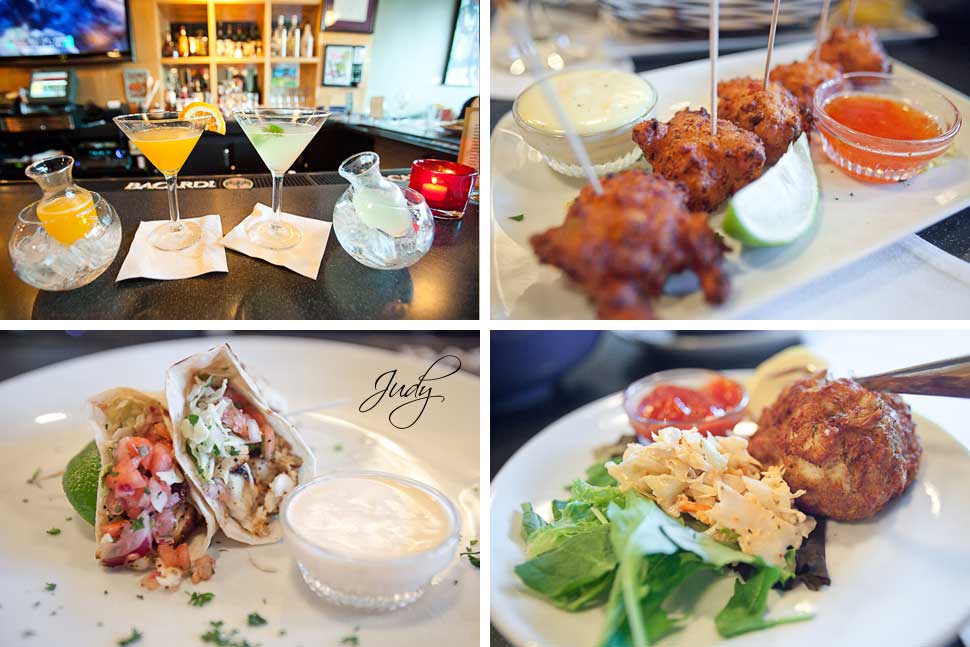 Day 3 for us started in the late afternoon because we wanted to sleep in a bit ( probably from eating and drinking too much)!! LOL.  In the afternoon, we scouted the Milwaukee Public Museum since that's where Jeni and Jay will be hosting wedding reception.  It is by far the BEST museum I've been too and I was super excited for the opportunity to photography Jeni and Jay's wedding at the Milwaukee Public Museum.  Hang in there, I'll post pictures of the Milwaukee Public Museum in Jeni and Jay's wedding blog entry.  Don't want to spoil it now.  =)
We had dinner at Lakefront Brewery, which is also a must-do in Milwaukee.  It was Friday which only means one thing (according to locals)!!  That's right… Fish-fry at Lakefront Brewery!!  I can't believe how packed it was there!!!  Their fish-fry, which basically is fish and chips are insanely delicious!!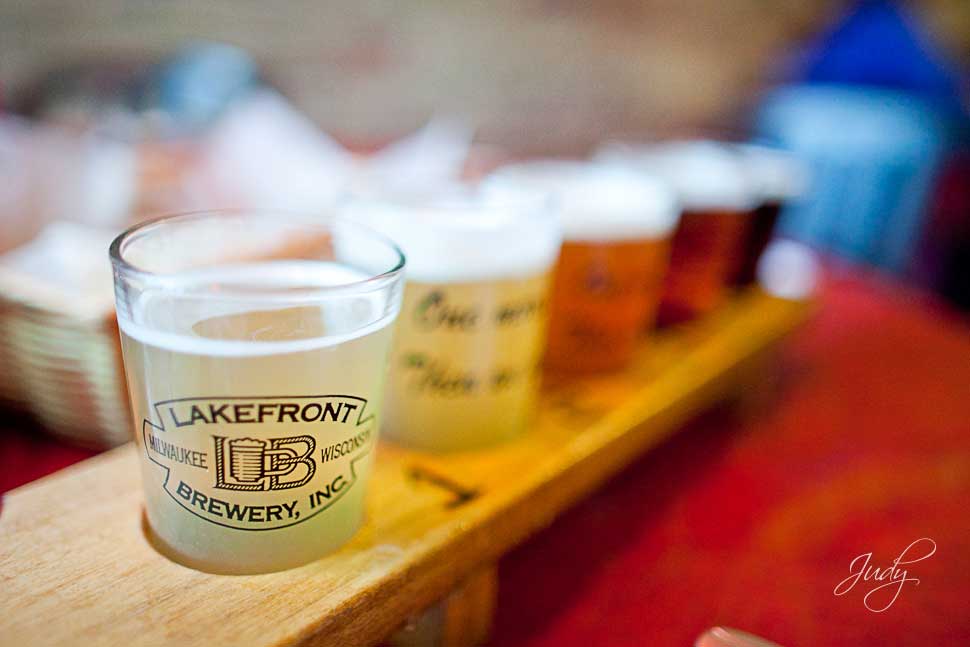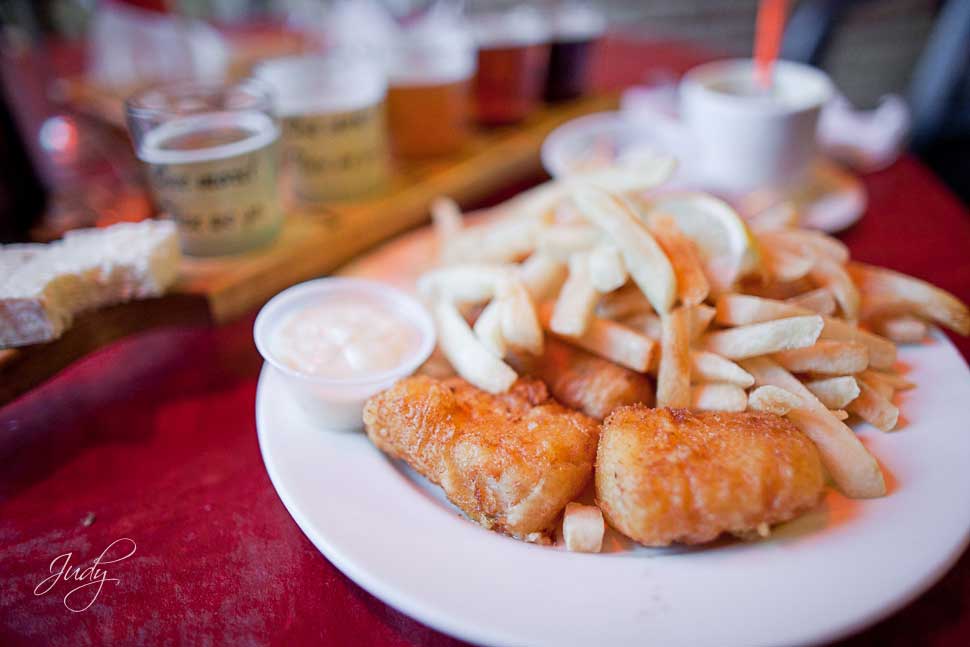 After dinner, we signed up for a tour of the brewery!!  Here's Gavin enjoying every sip of the beer.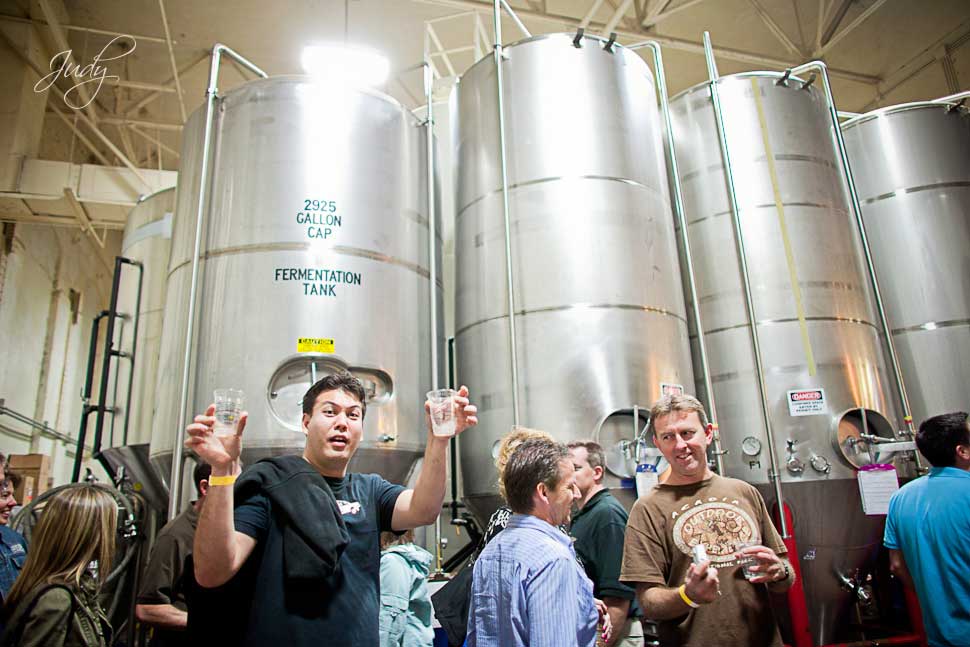 Day 4 was Jeni and Jay's wedding which you'll see later in a separate blog post.
Day 5 (post wedding) was awesome.  We shot Jeni and Jay's engagement pictures.  It was great because we got our own personal tour guides (Jeni and Jay) to show us around some more.  We started in the city and made our way to nature.  While Gavin is doing the engagement session, I'm fascinated with nature all around me.  As we hiked through, I felt so fresh!!  Sometimes it's something as simple as a leaf, or a ripple, or bridge that is so calming and so beautiful.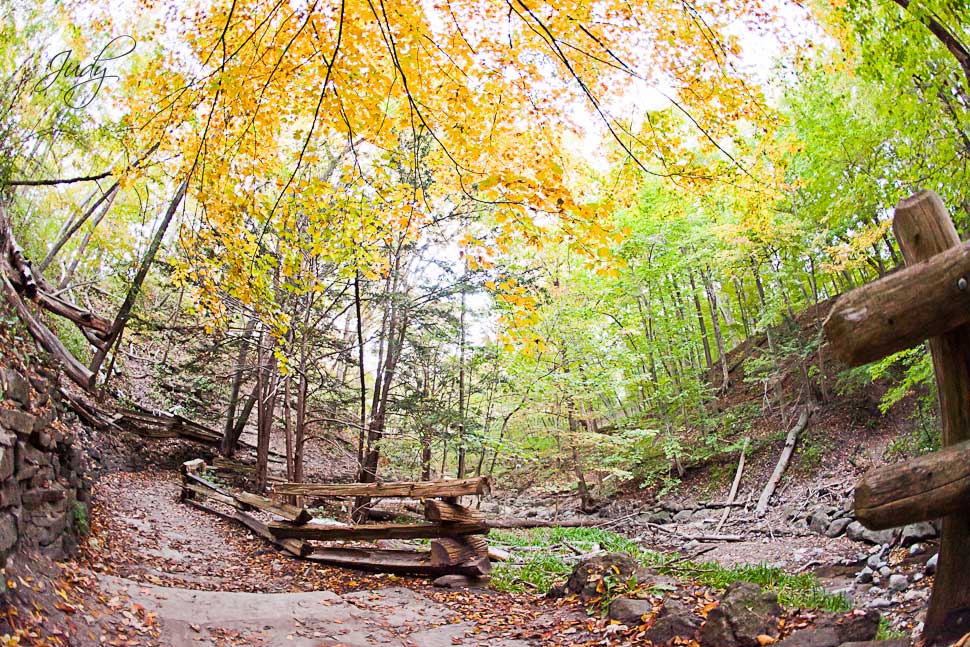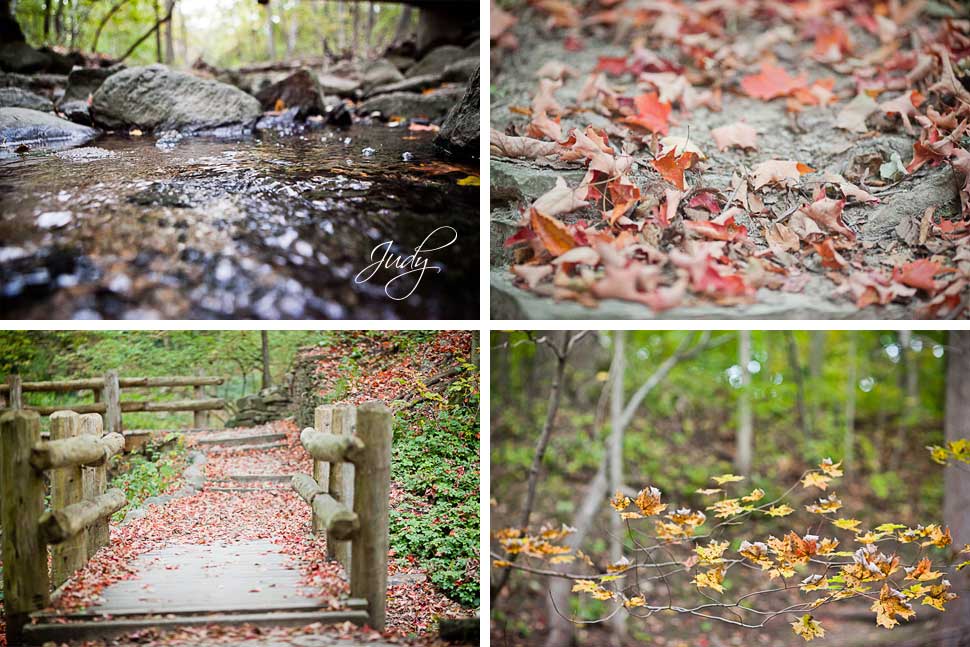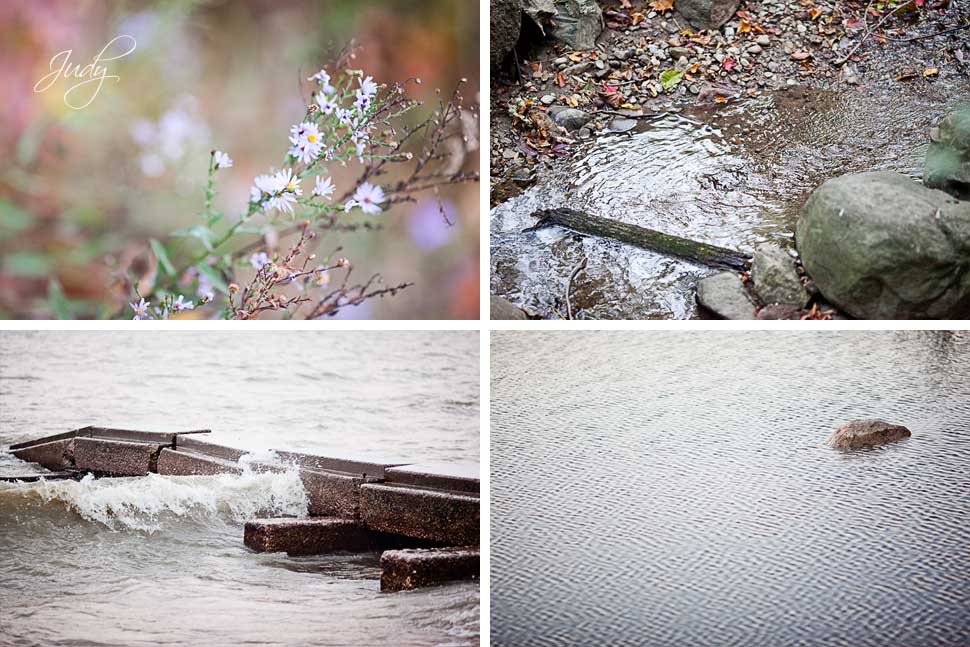 After the engagement session, we had dinner with Jeni and Jay and said our good-byes as we wish them lots of love and happiness in their lives together.  From there, we started our (about 2 hour) drive to Chicago, Illinois.  We got there around midnight and checked into our hotel, Belden Stratford.
We got up bright and early on Day 6 to enjoy our one day in Chicago!!  I wish we had more time to explore the Windy City.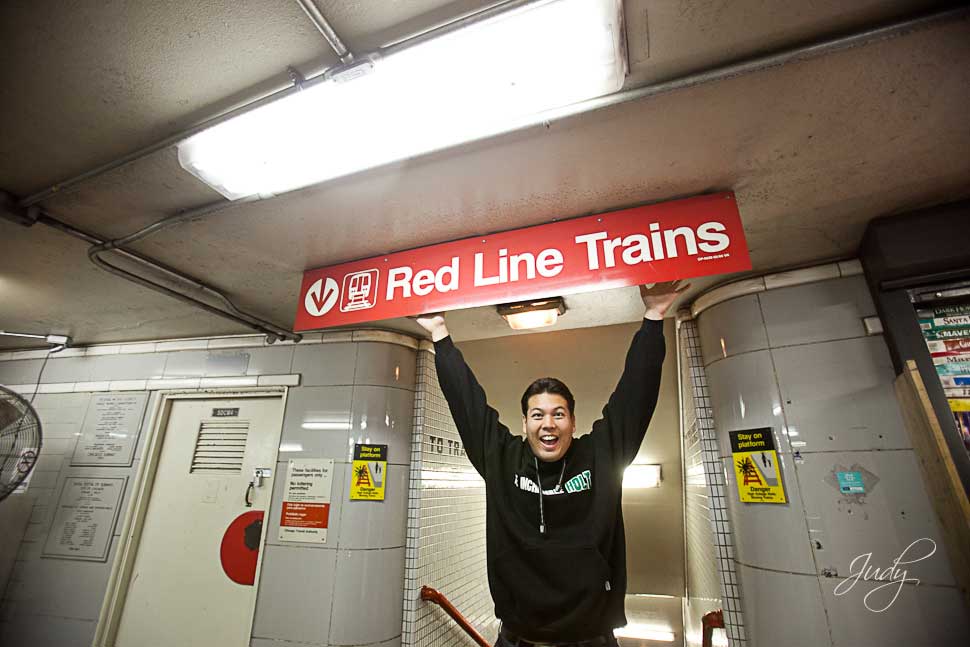 It was my first time taking the subway and I was excited just like a kid waiting for a ride at Disneyland.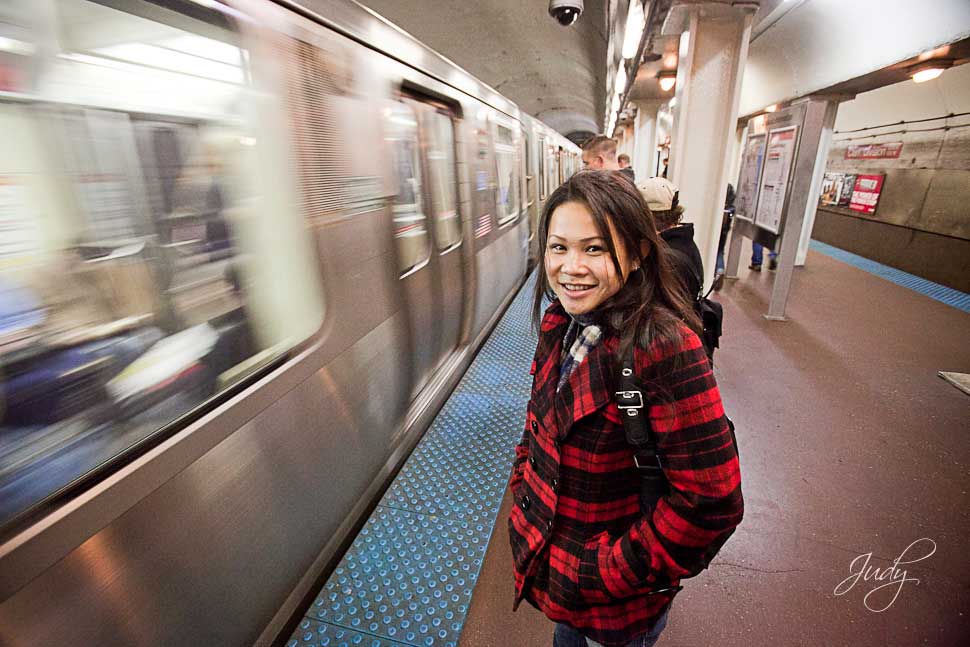 We got to Chinatown and walked a little bit while waiting for this restaurant to open so we can have our breakfast.  I might be giving away my age when I say I was born in the year of the pig.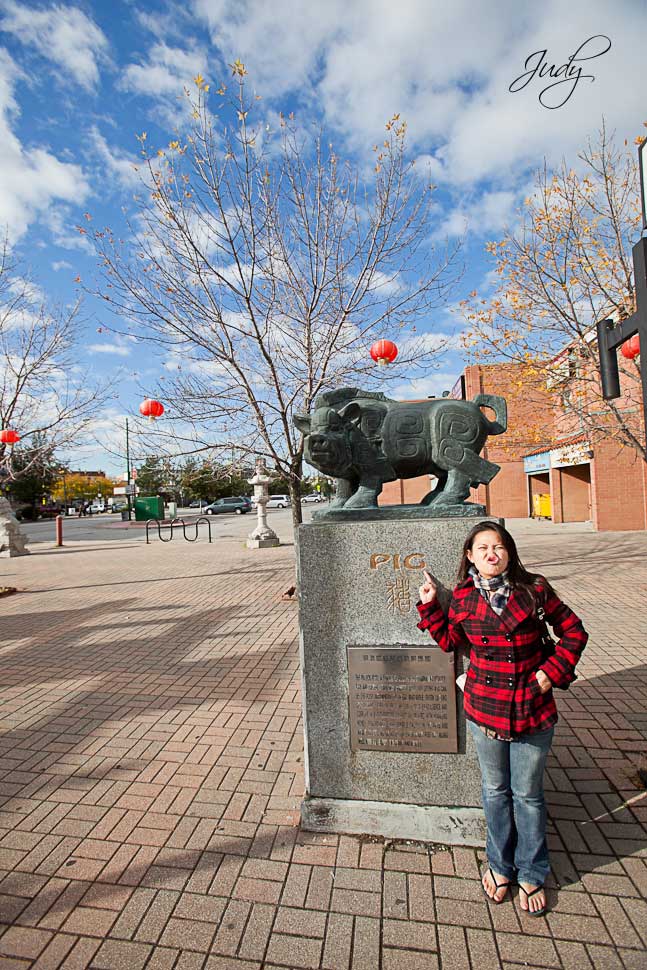 And Gavin is a Ram.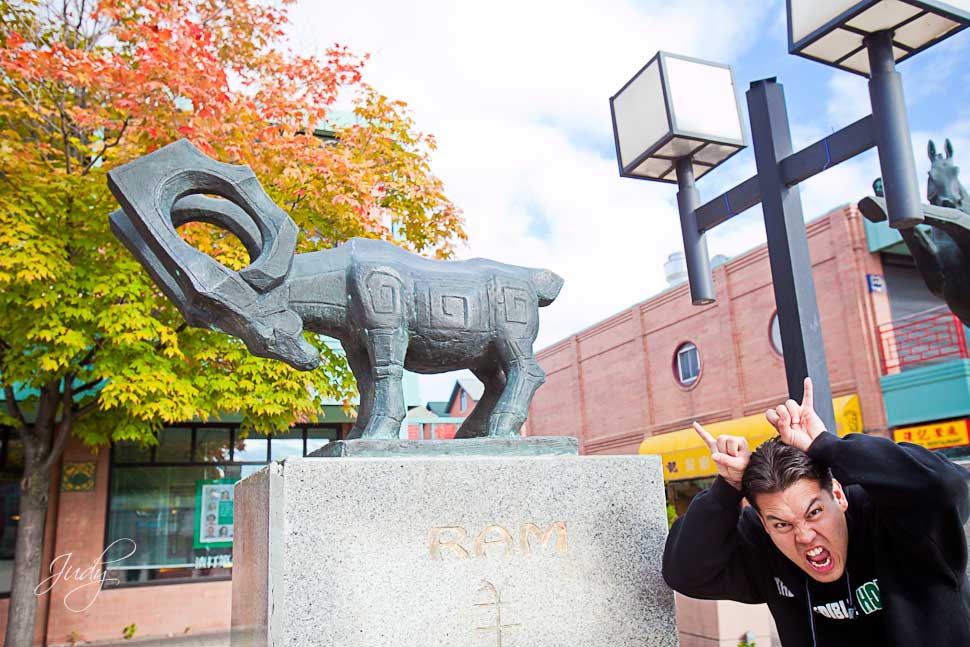 Chicago's Chinatown is a lot smaller than our Los Angeles Chinatown.  I was a little bit disappointed because I was hoping to see a lot more street vendors and fresh fruit markets on the sidewalks (as I've seen it in SF and Vancouver, Canada's Chinatown).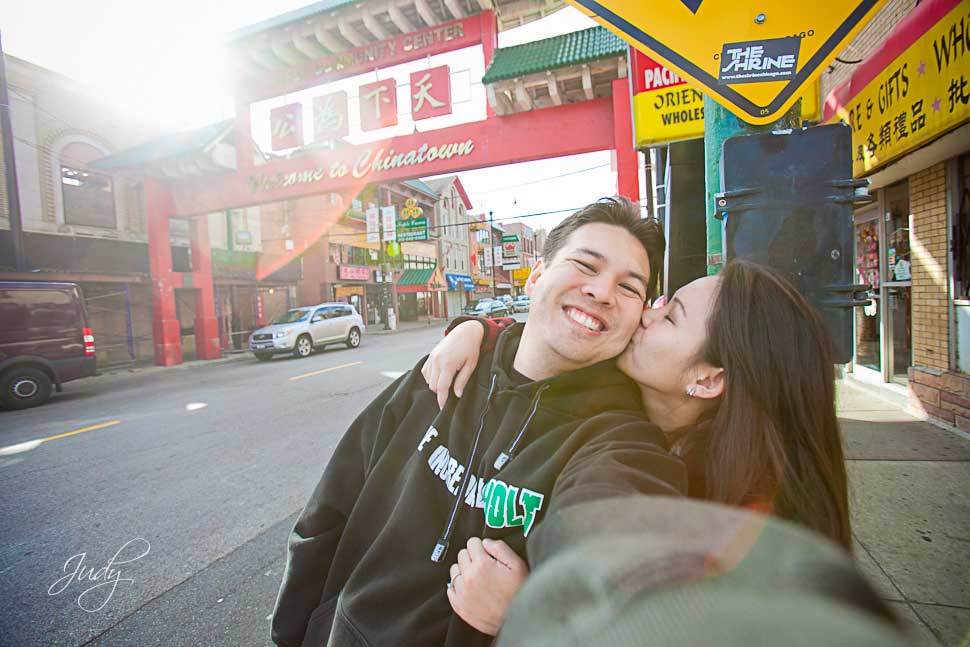 Gavin found and heard lots of good reviews on yelp for Go 4 Food and so we decided to try it out.  I couldn't have been happier with the experience.  Go 4 Food has delicious and authentic Chinese dishes.  The atmosphere is great, and the restaurant is very clean.  OMG… their French-Style beef tenderloin is DELISH!!!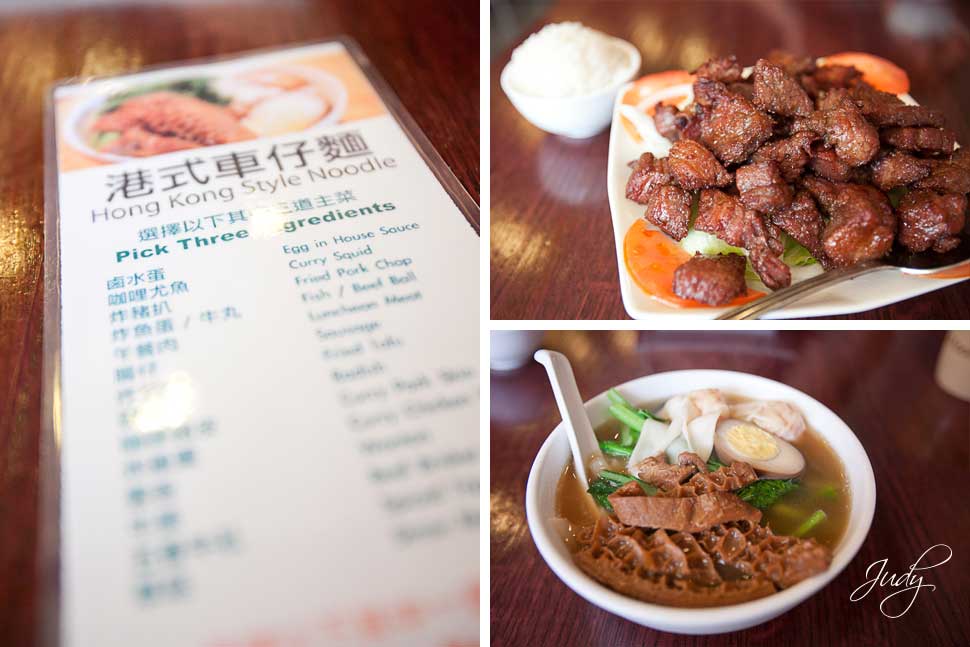 We took the Architectural River Cruise and it was absolutely AMAZING!!  It was very interesting learning about the past, and present building (i.e. Sears Tower, Trump Tower, etc.) that lines the Chicago River.  And no… it's not a myth, locals DO dye the Chicago River green to honor St. Patrick's Day.
The Chicago River from Gavin Holt on Vimeo.
REMEMBER to click the PLAY button on the video above to see this AMAZING video of that Gavin made while we explored the Architectural River Cruise.  I'm sure you'll really appreciate the art in every single building.
After the river tour, we hopped over to Navy Pier Park to see what it was all about.  We stumbled into this HUGE Noodle in the middle of the park!! I've never been so excited to see a huge noodle!!!
Hahahaa…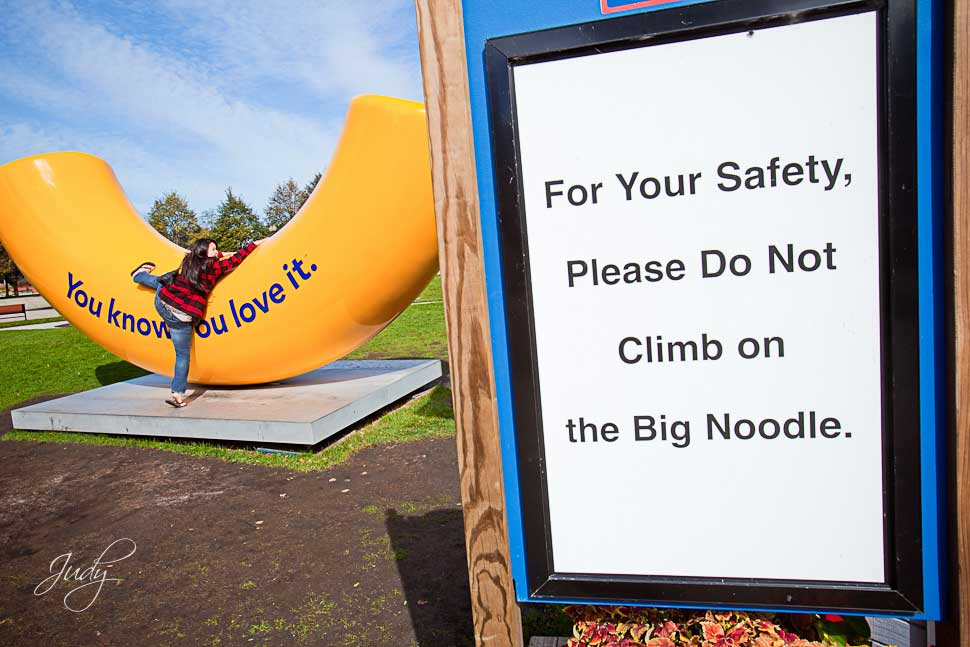 Gavin gave me a boost onto the noodle.  What you don't know is, in the last image of this series, I was actually yelling out, "get me down, get me down, there is a cop coming"!!! I was seriously stuck!! I couldn't go forward (otherwise I'd face plant the floor), and couldn't slide backwards (otherwise I'd break my leg).  Gavin was oh-so nice to finally get me off after he laughed his butt off at me!!!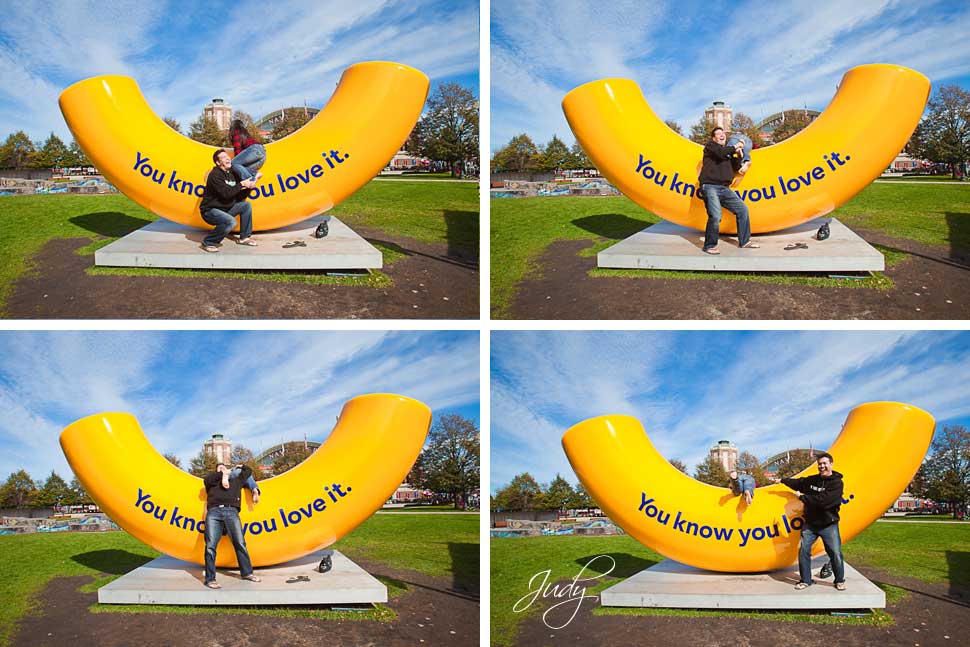 The HUGE noodle everybody…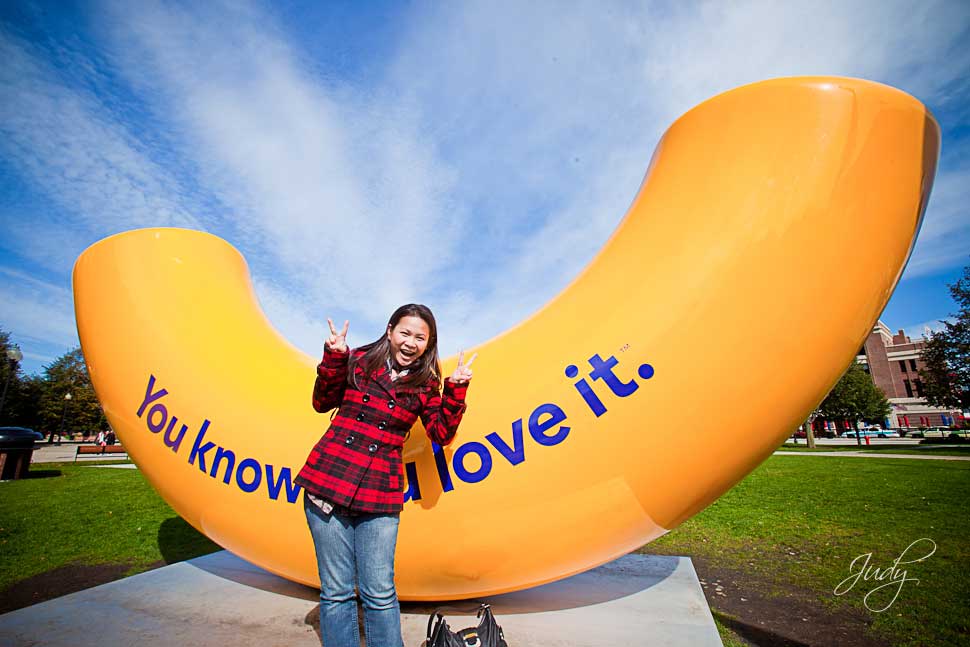 Navy Pier is very similar to our Santa Monica Pier.  There were lots of shops, restaurants, games and coaster rides.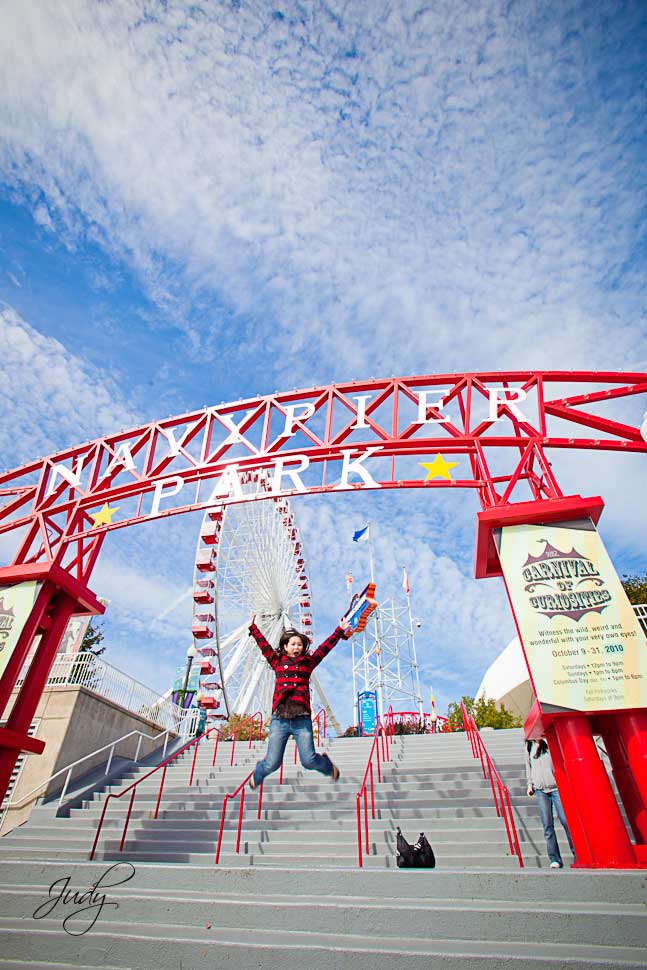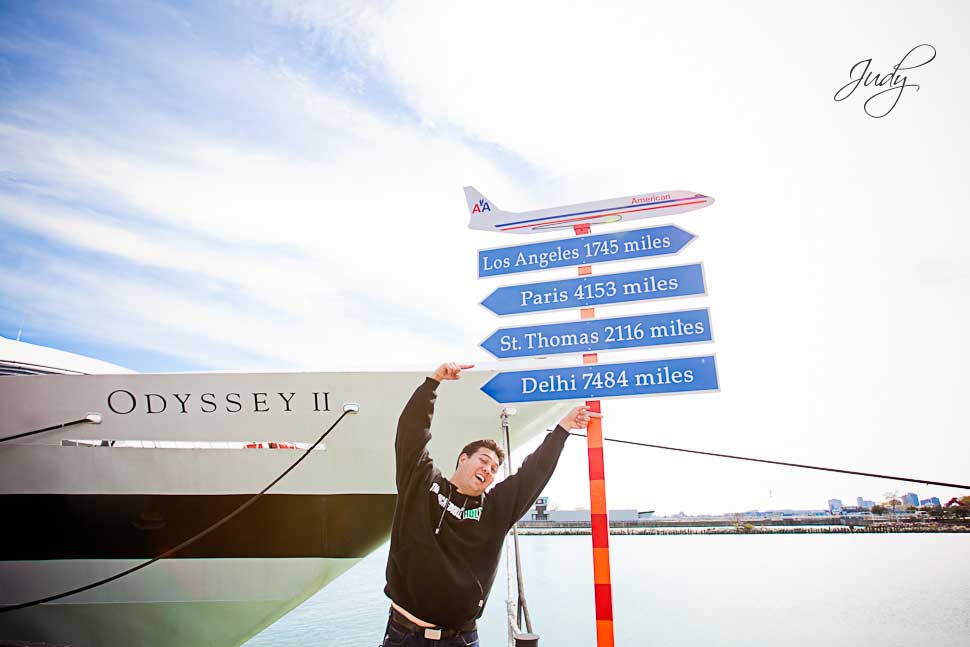 B.F. stands for BEST FRIEND and I'm so fortunately to have found my best friend Gavin!!!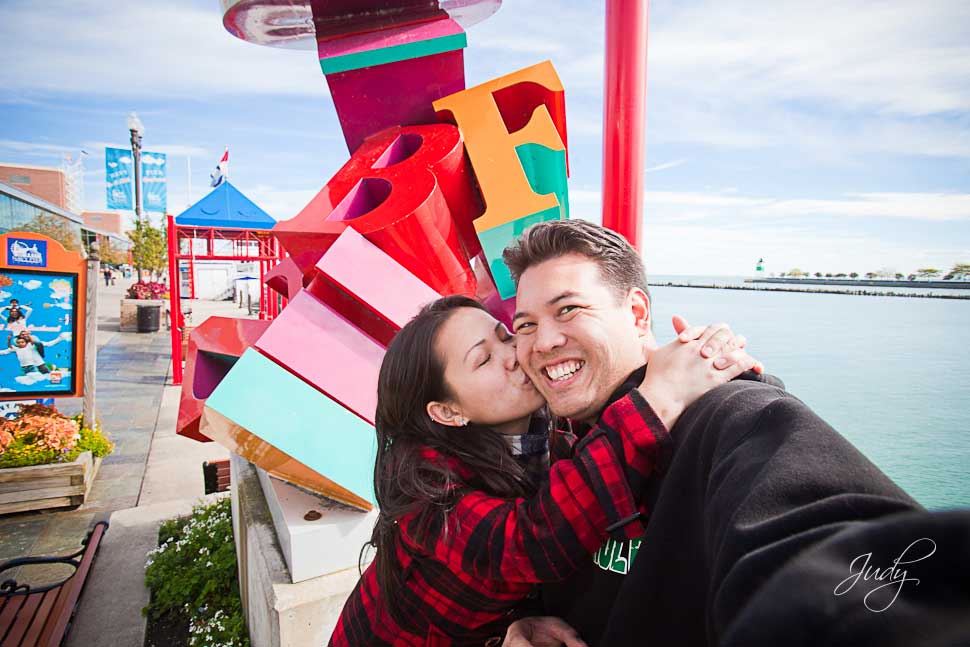 Working my magic…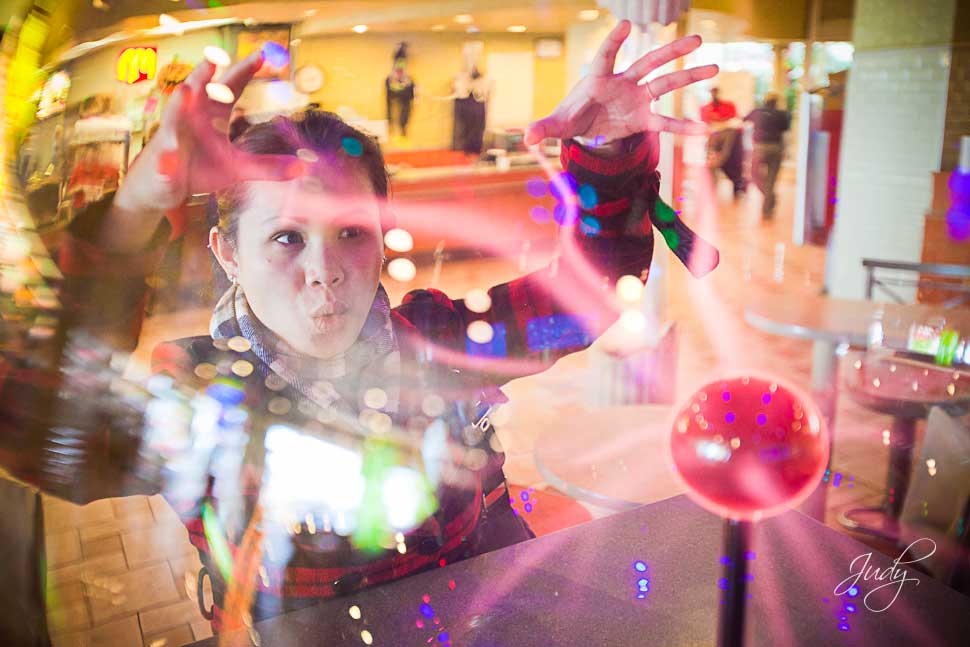 And on the receiving end is…. Gavin!!!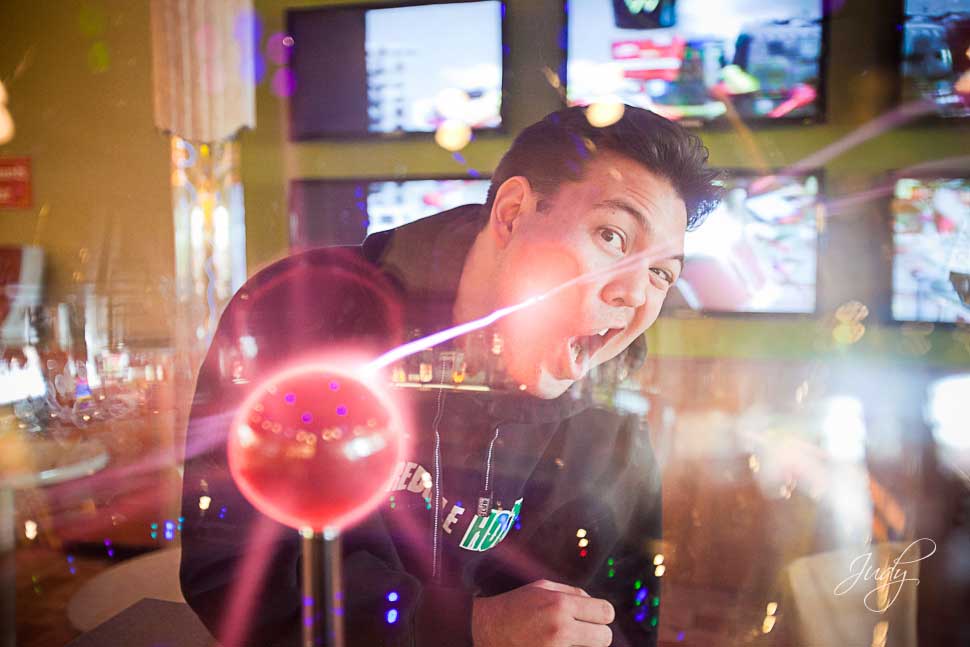 From Navy Pier, we walked (while eating Garrett's popcorn for lunch) to Millennium Park.  There, we saw a building that looked a lot like our Walt Disney Concert Hall in downtown Los Angeles.
This is the The Jay Pritzker Pavilion (aka Bandshell) has seating for 4,000, with room for another 7,000 people on the broad lawn.  The building was designed by architect Frank Gehry who also did the Walt Disney Concert Hall.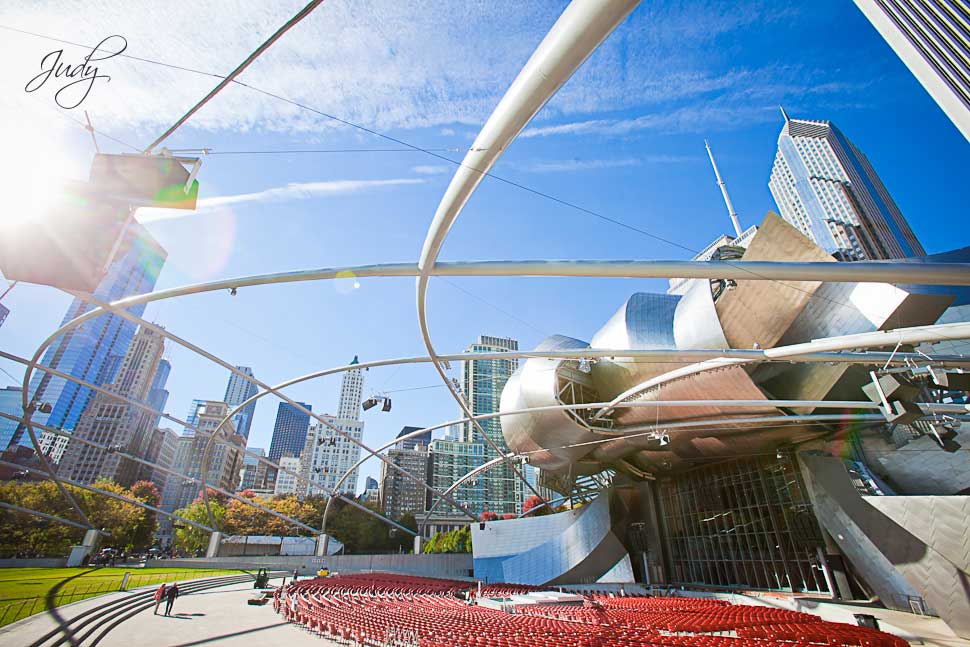 And of course… we HAD to visit "The Bean".  Cloud Gate (it's official name) is the centerpiece of the AT&T Plaza in Millennium Park, Chicago.   The sculpture was constructed between 2004 and 2006 and was given the name, "The Bean" because of its bean- like shape.  I personally think it looks more like a hemoglobin!!  LOL   It's made up of 168 stainless steel plates welded together and highly polished to make one seamless sculpture.  It is 33 feet by 66 feet by 42 feet, and weighs about 110 tons!!  It was so fun walking around and under Cloud Gate.  The sculpture's surface has an amazing reflection of the city's skyline.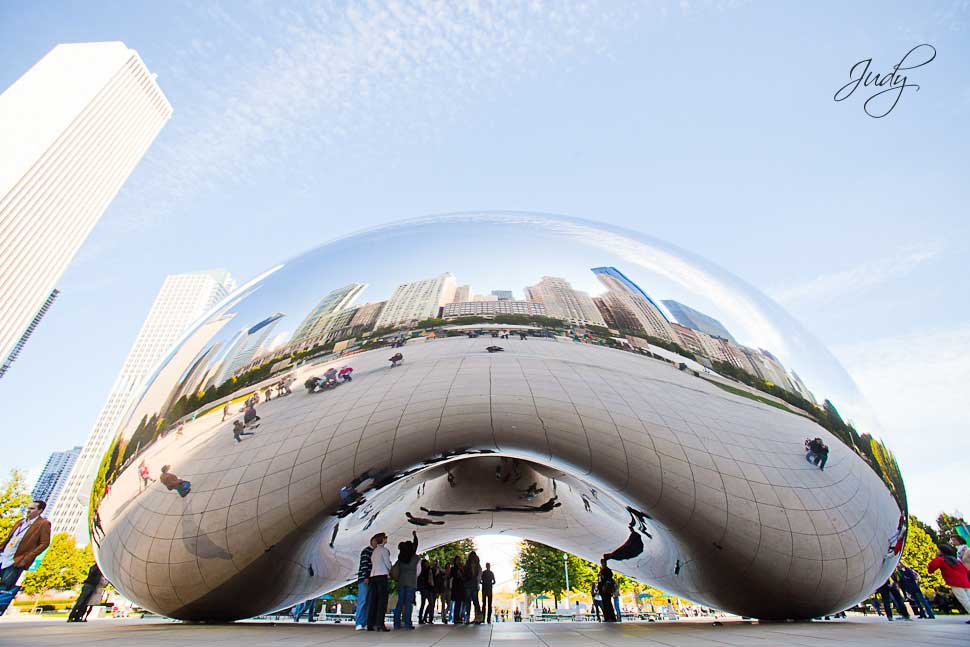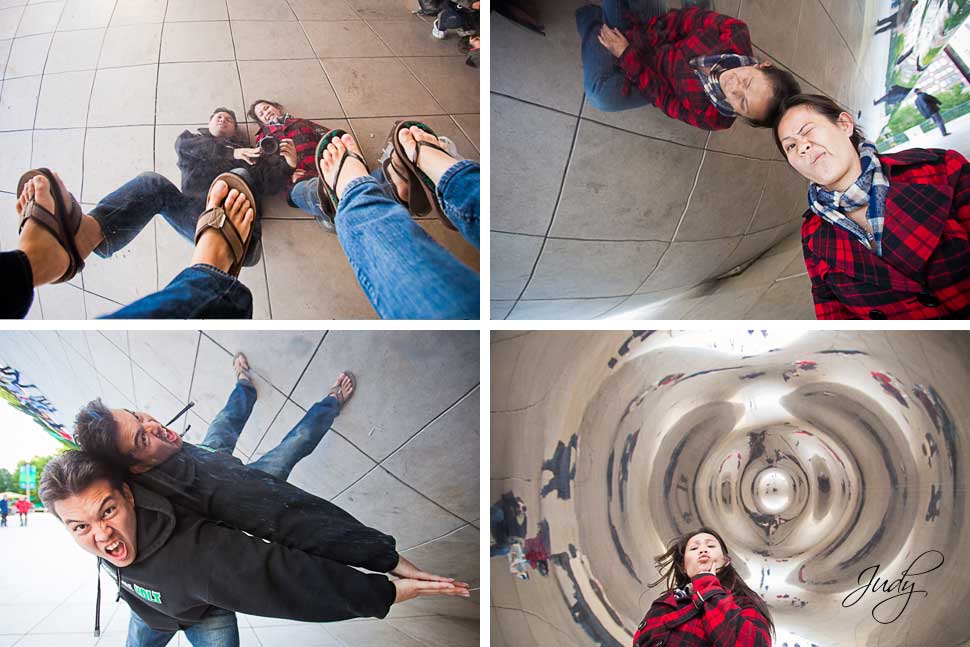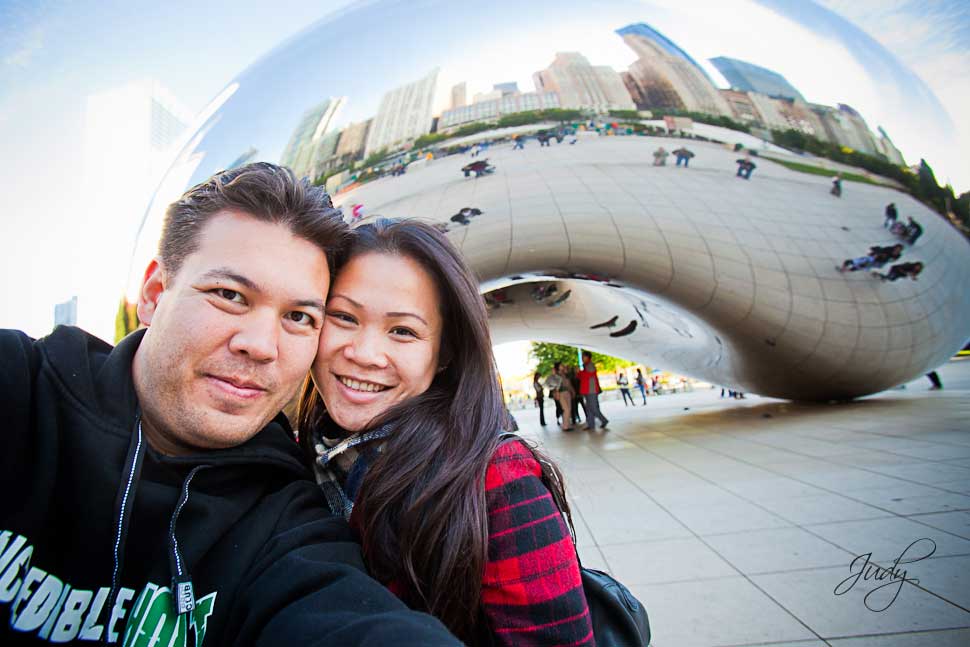 Gavin and I completely skipped lunch because we knew we're gonna pig out for dinner!!  First, we stopped by Portillo's Restaurant Group for some Italian Beef and Chicago-style Hot Dogs.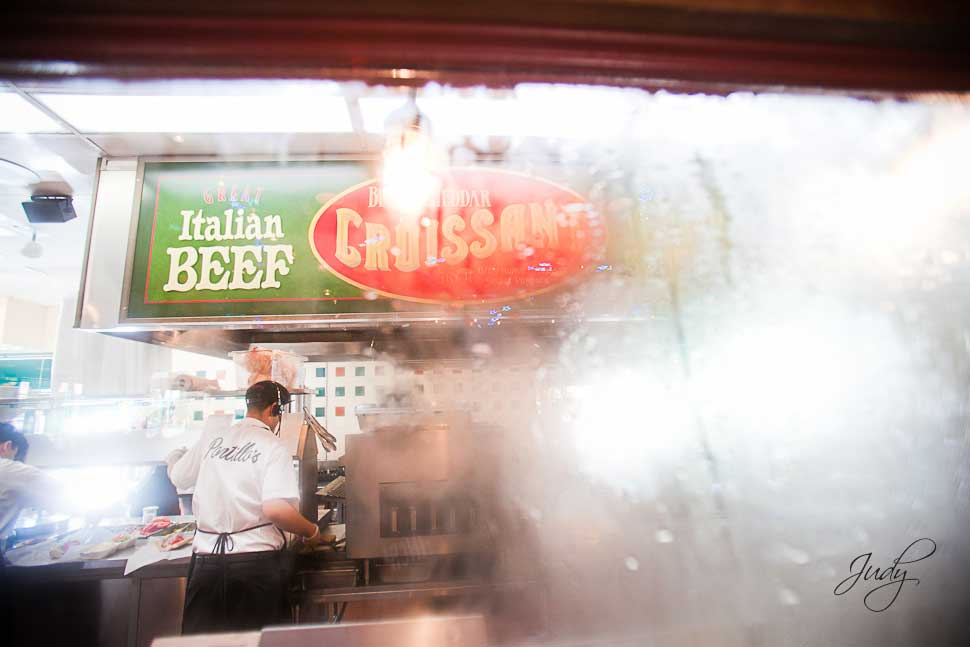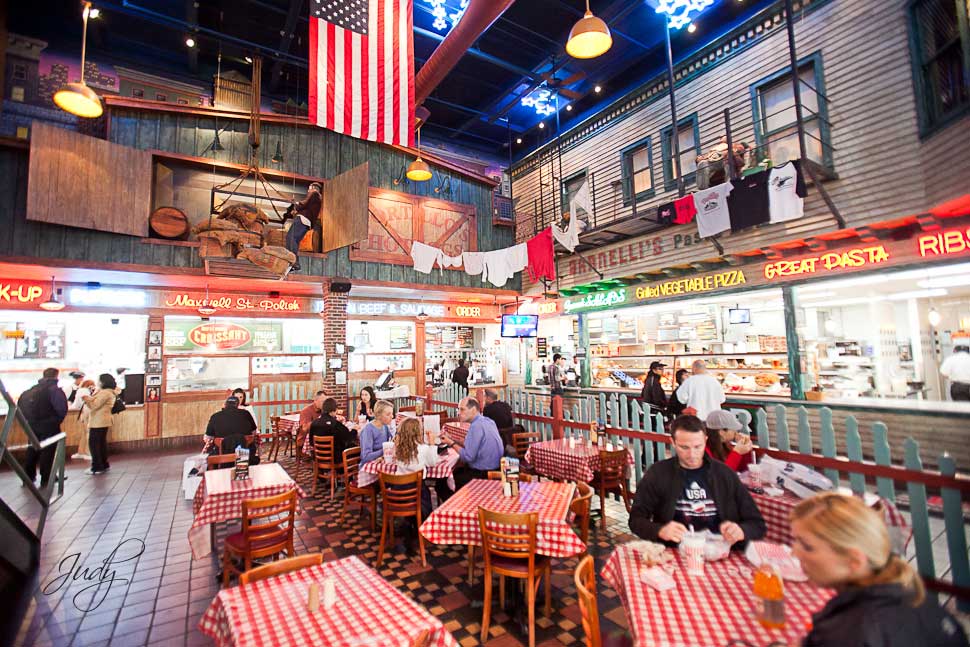 It's soooooo darn good!!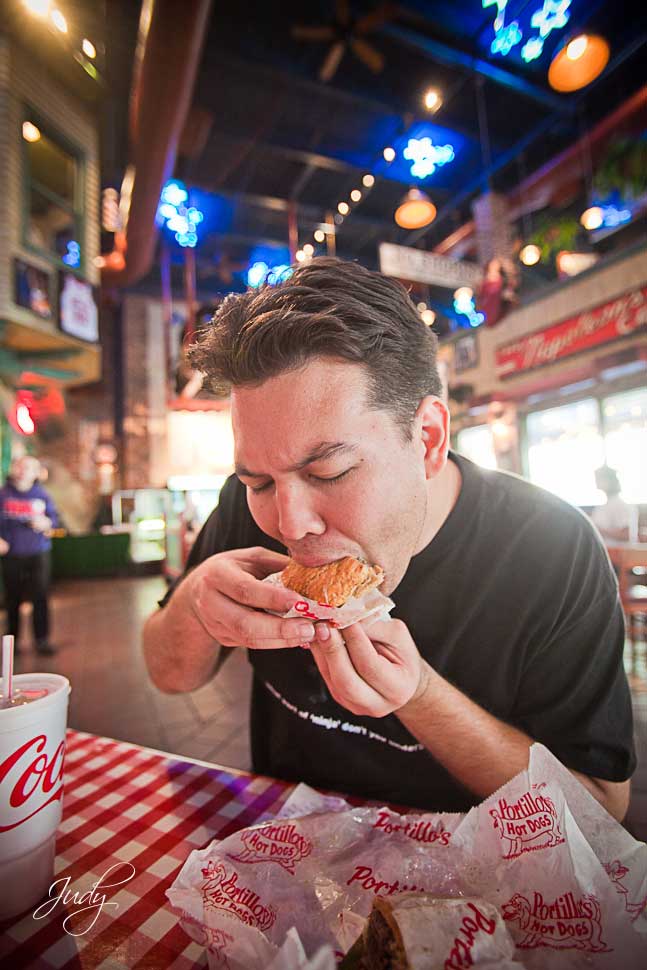 Being total foodies that we are, we of course wanted more of the Italian beef but had to save room for Chicago's famous deep-dish pizza!!  We walked a few blocks down to another restaurant where we pigged out some more on beer and deep-dish pizza!!  I LOVE cheese and OMG I was in heaven!!!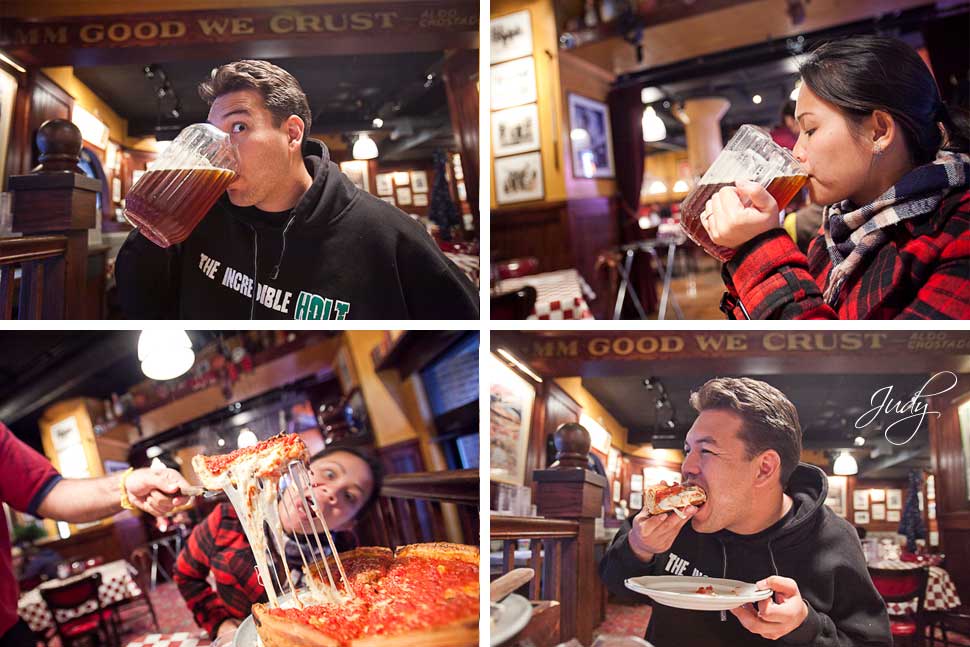 Gavin and I practically crawled out of the restaurant having major "food-coma".  The night came to an end as we feel fast asleep in our hotel room.  We woke up super early the next day to fight Chicago's morning traffic back into Milwaukee so we can catch our afternoon flight back to LA.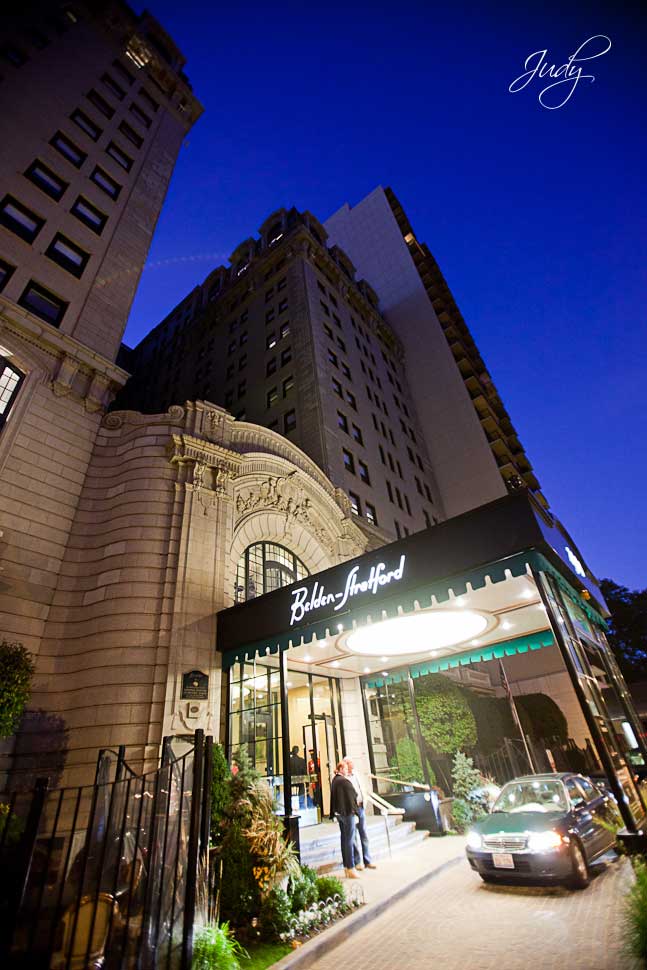 I had SO MUCH fun and can't wait to travel the world!!!  Thanks everyone for visiting my blog and for the opportunity to share my adventures with you all.