AHOLA Everyone!!
Gavin and I went to Maui a few weeks ago with two of my high school friends, Danli and Kathryn.  It originally started as a weekend of wine tasting get-away for Gavin and I in Temecula (Temecula wineries).  Then, at a family diner,  after hearing my aunt and uncle raved about their 4 days and 3 nights cruise, we decided to do a cruise instead.  THEN, when we meet up with Danli for sushi (a few days later), she told us about her upcoming trip to Hawaii and the awesome deal she got.  Once again, we were up-sold.  😉 To be honest though, it was a GREAT deal indeed and I was not gonna pass up on such a good offer.  We booked through PleasantHolidays.com and got our round trip tickets (from LAX to OGG) which included hotel for 6 days and 5 nights for only $650 each.  We stayed at an ocean-front hotel at the Royal Lahaina Resort.  It literally took us a minute to walk down to the water and about 10 minutes to walk over to Black Rock (one of the BEST places for snorkeling)!!
As soon as we landed, we took care of the car rentals and anxiously started our merry adventure through the Beautiful Island of Maui!!  This was my first time to Maui and must say… " i FREAKIN LOVE it!!!"  How awesome would it be if Gavin and I were wedding photographers in Hawaii (and market t become a destination wedding photographers in Hawaii). I would love to do wedding photography in Hawaii and spend a few months out of the year living there just to do wedding photography in Hawaii.  Someday… someday…  😉
This is us…excited to find our yellow jeep (which ended up driving crazy, because everything was manual and I'm so spoiled with an automatic).  As I am sitting here, writing this blog and reminiscing… I can't help but to smile at how great of a time we had in Hawaii.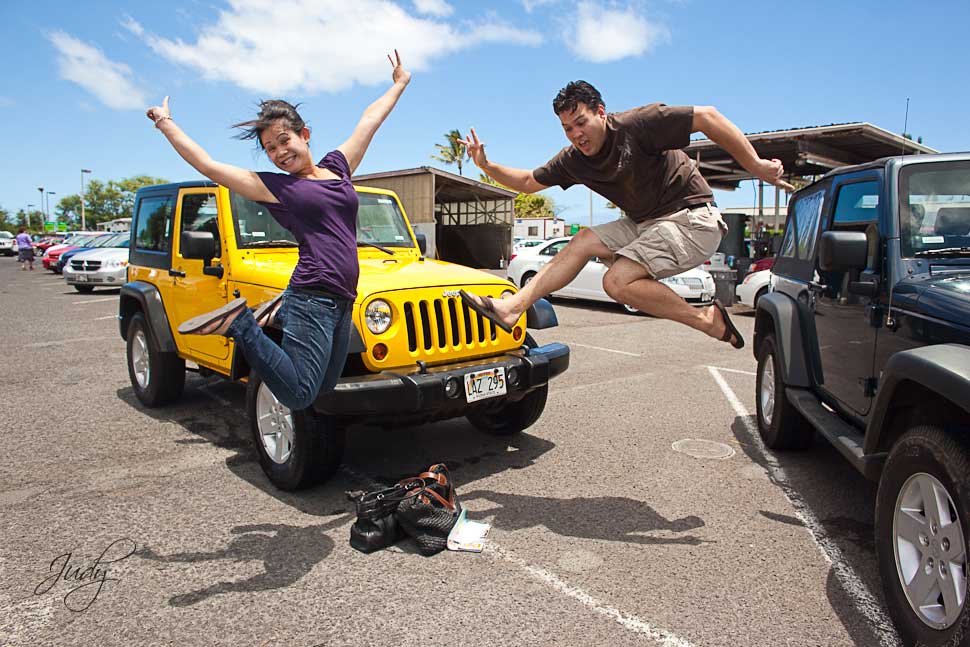 And at the Hotel room… Gavin had so much fun being a kid and jumping on the bed, he ended with a face plant!! LOL…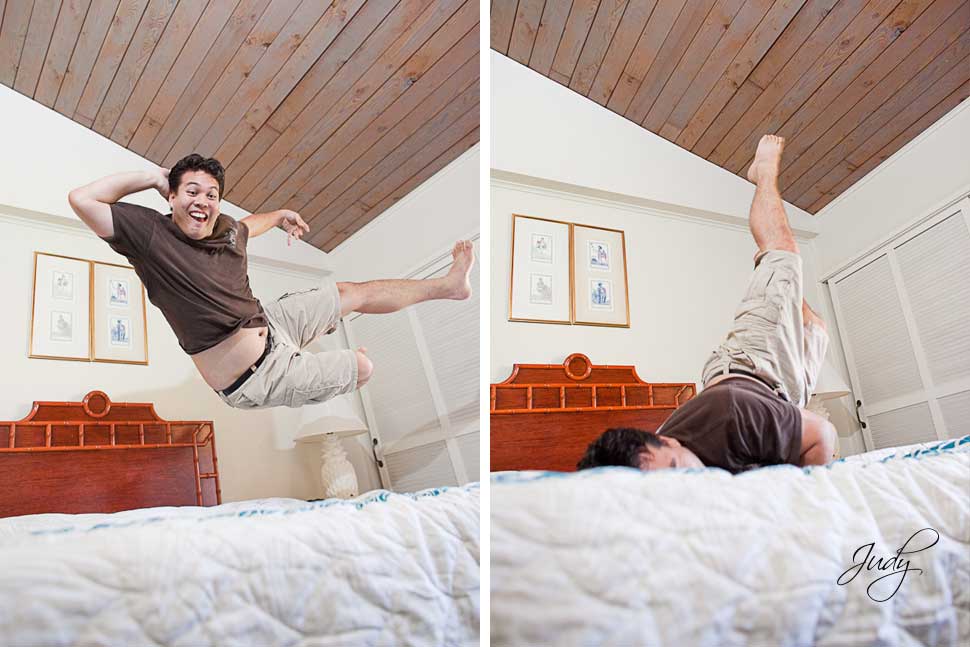 I couldn't help being a kid myself… so I joined him!!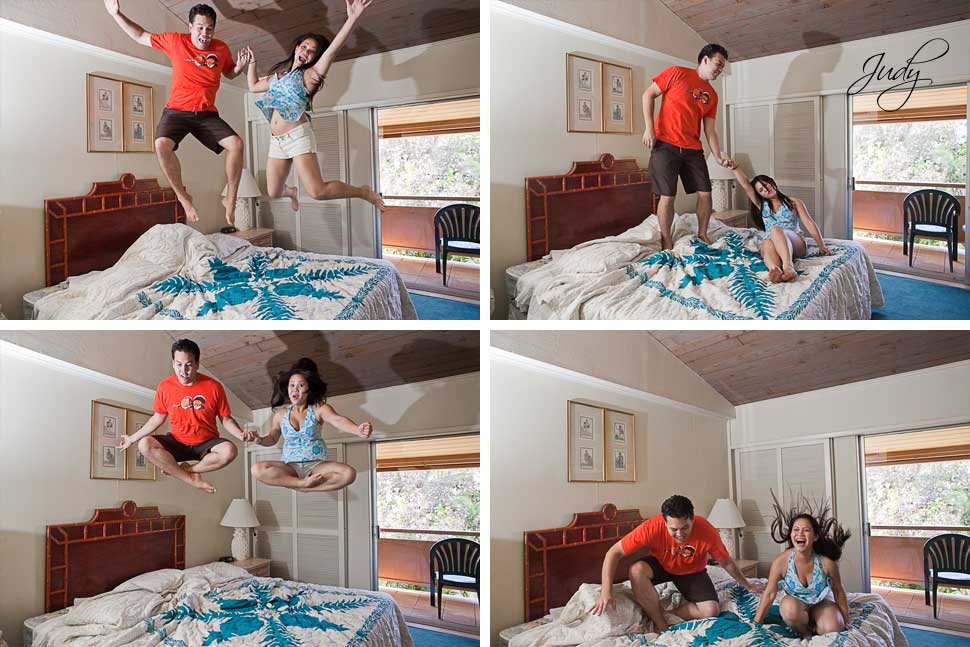 After we settled into our hotel, we all went to rent our snorkeling gear.  Danli also found a great deal on that as well.  We rented our gear (mask, breathing tube, and fins) for $5 a person for the ENTIRE week at Boss Frog.  And now… it's off to Black Rock for snorkeling!!  Snorkeling was AWESOME!!  The water was super warm and clear and the best thing… we swam with a huge sea turtle.
These next three pictures were taken with my small point-and-shoot underwater Olympus camera.
Hawaiian Law fines anyone $10,000 when caught touching a sea turtle.  This is because they are considered "almost extinct".  When one touches them, the oils from our hand causes their protective membrane (on their shell) to break down and thus they can die from bacterial growth/infection.
Well… good thing no one was around, otherwise Gavin would have had to file for bankruptcy!!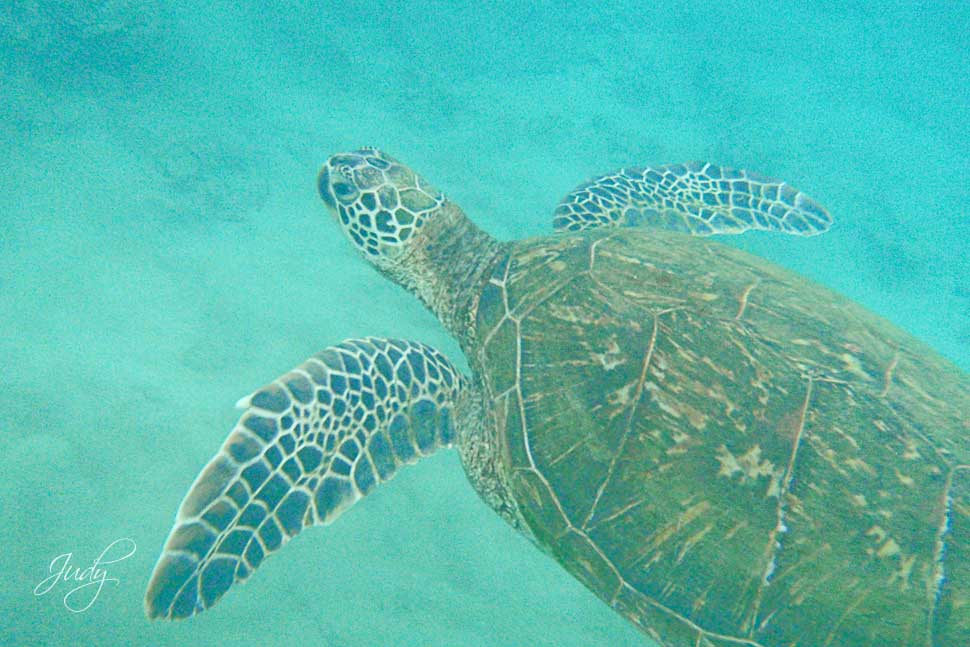 Nice shot from a point-and-shot camera.  We snorkeled till pass sunset and then headed out for a nice dinner.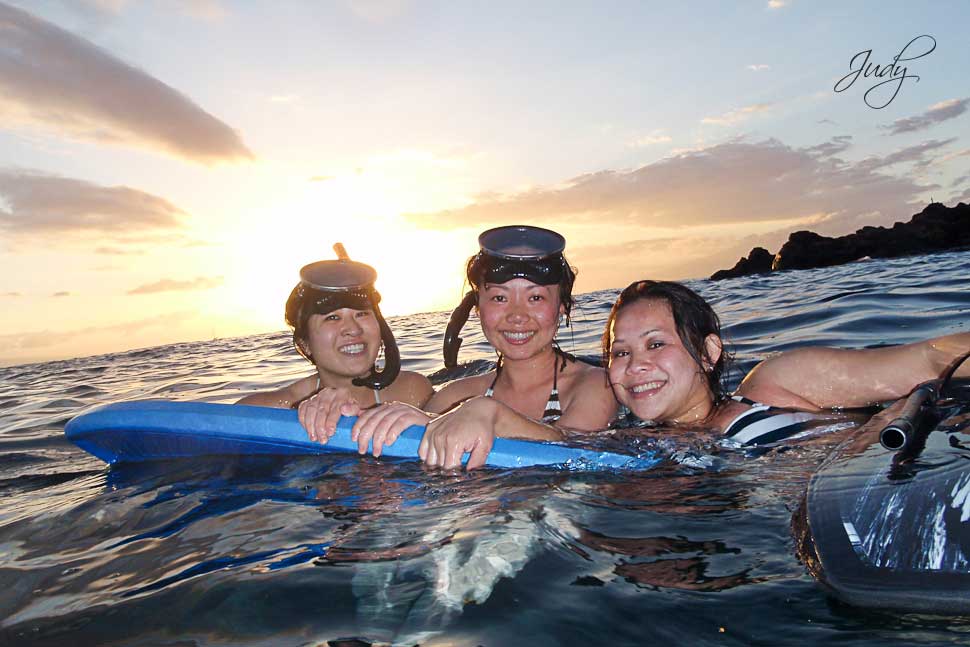 The next day, after breakfast, we started our adventure to Road to Hana (aka Journey to Paradise).  This remarkable highway stretches 68 miles long and has 620 curves/turns.  This narrow and winding road passes 59 bridges, 46 of which are one-lane ONLY bridge.  Yielding to oncoming traffic is a must!!!  Road to Hana has many mile markers that can help you find many hidden nooks and gems during the drive.  We recommend getting a audio tour or buying the book "Maui Revealed".  The most memorable event was hiking through the jungle and finally reaching a pool with a beautiful fall.  There, we jumped into the pool and under the waterfall!  It was an amazing experience.
We also stopped at random fruit stands to try exotic fruits.  WOW… check out the size of those coconuts!! hahaha… 😉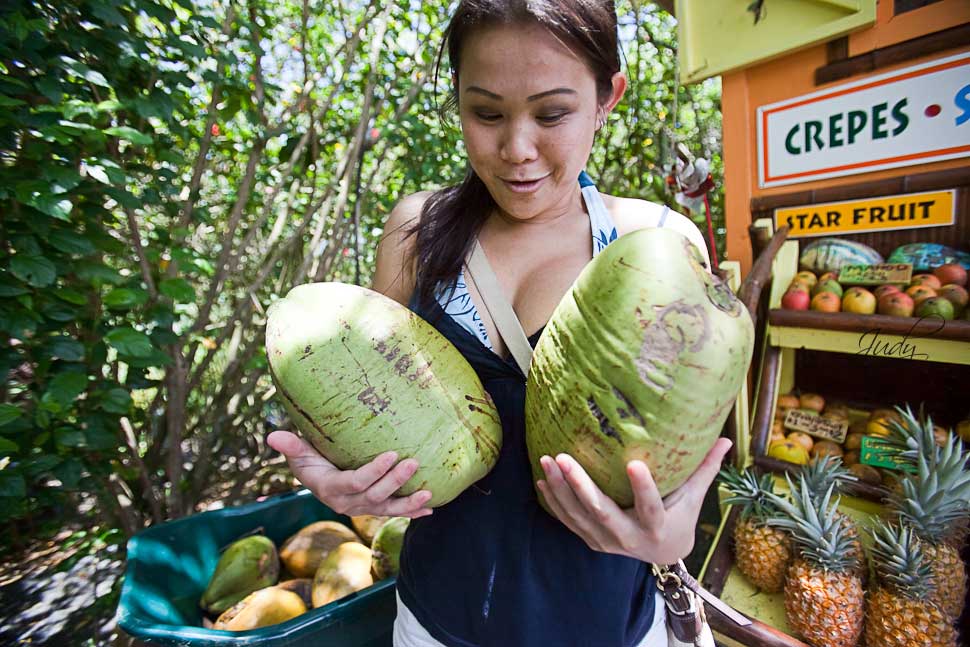 Just a little past mile marker 32 is a BEAUTIFUL Black Sand Beach.  The view is just simply GORGEOUS!!!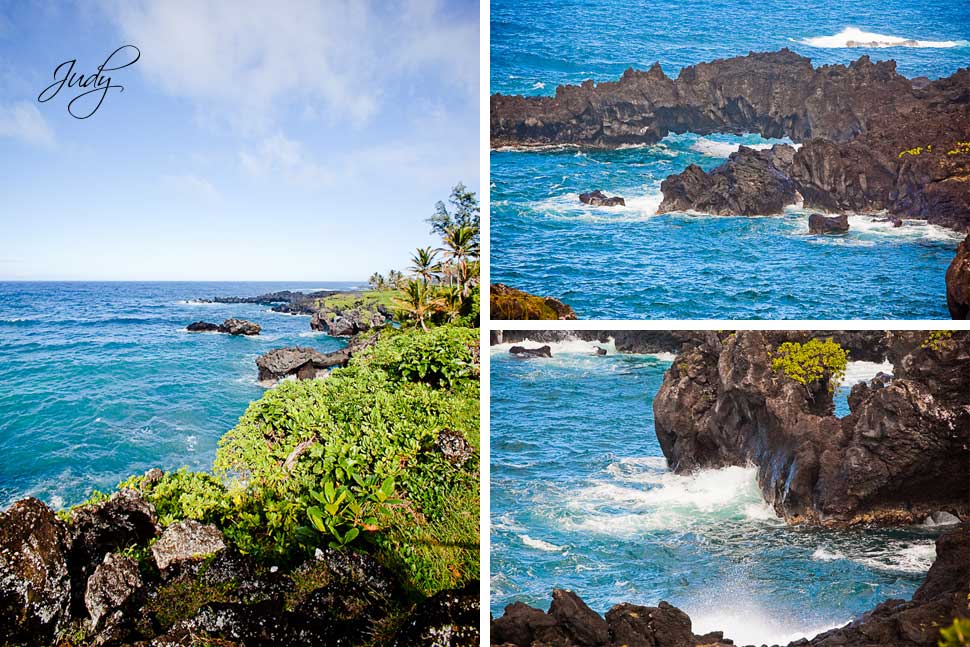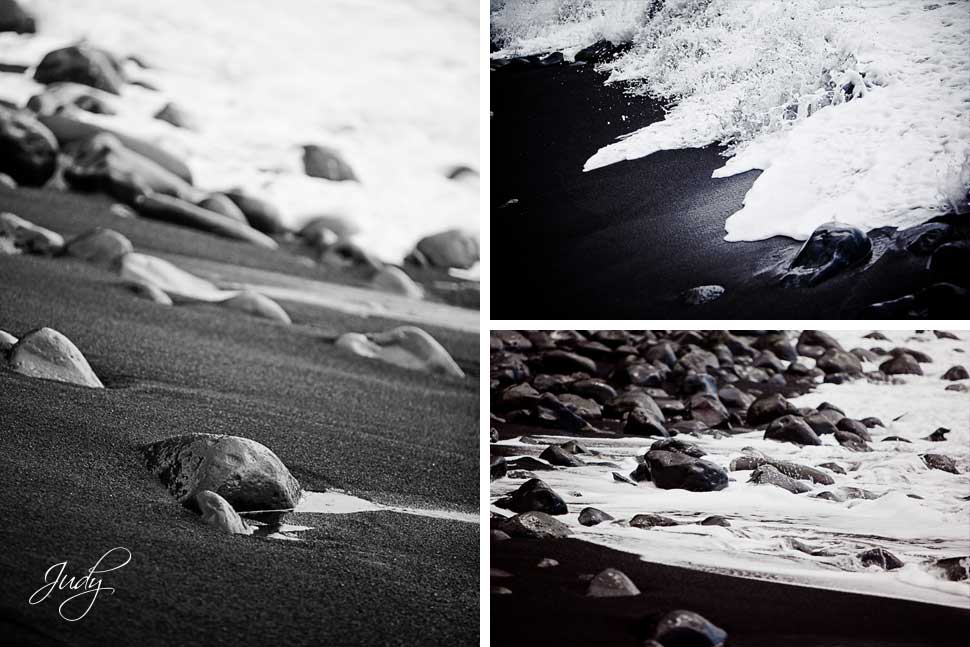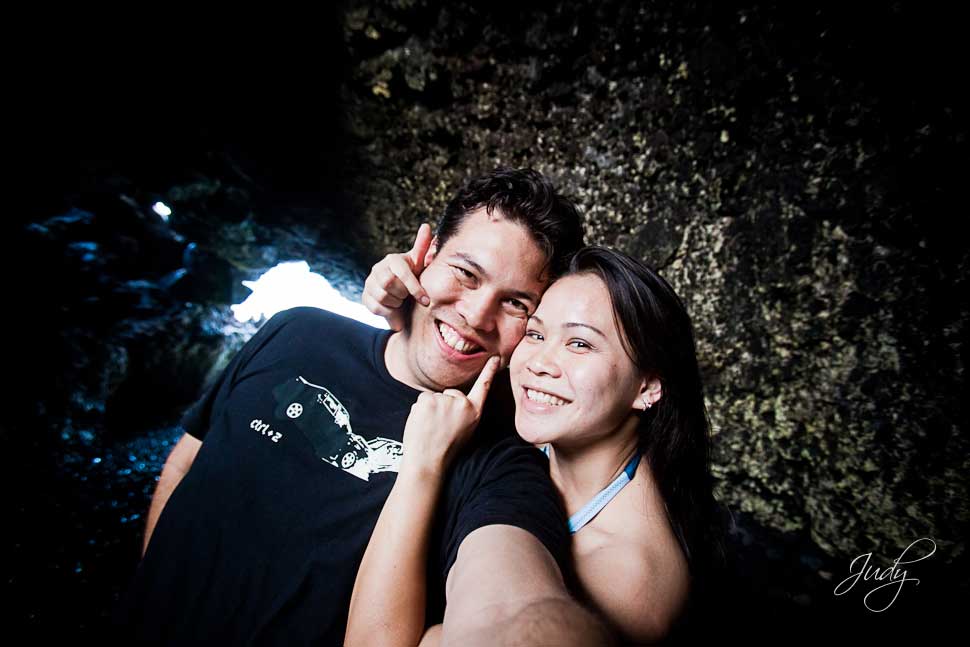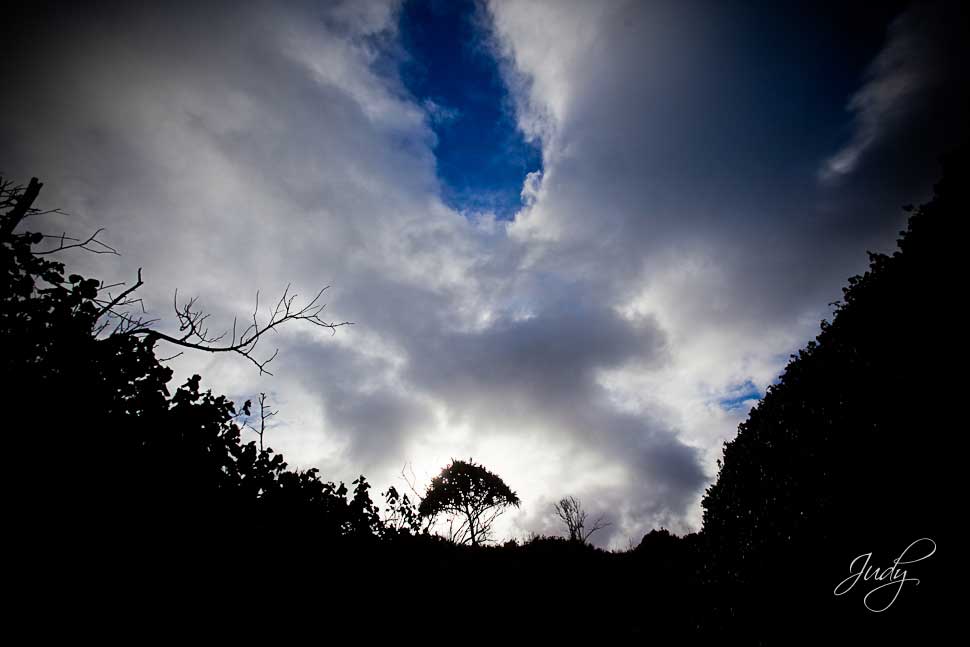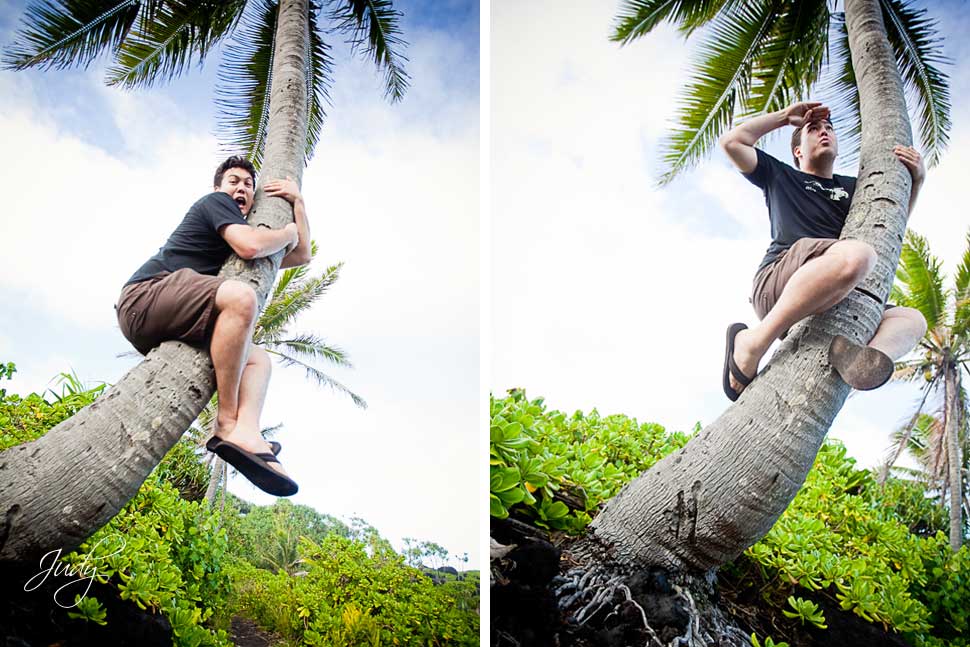 On the 3rd day, we woke up SUPER early (2:00am) to start our drive to Haleakala National Park for a breath-taking sunrise.  Being complete morons, we (being Gavin, myself, Danli, and Kat) showed up in shorts and t-shirts.  The park ranger booth showed a temperature of 42 degrees F (without wind chill factors).  Everyone else was wearing windbreakers, parkas, mittens, etc. and here we are walking in dressed like we're going to the beach.  One of the other visitors yelled out, " I'm cold just looking at your guys!"  I was so glad we all had a thin sweater ready in the car.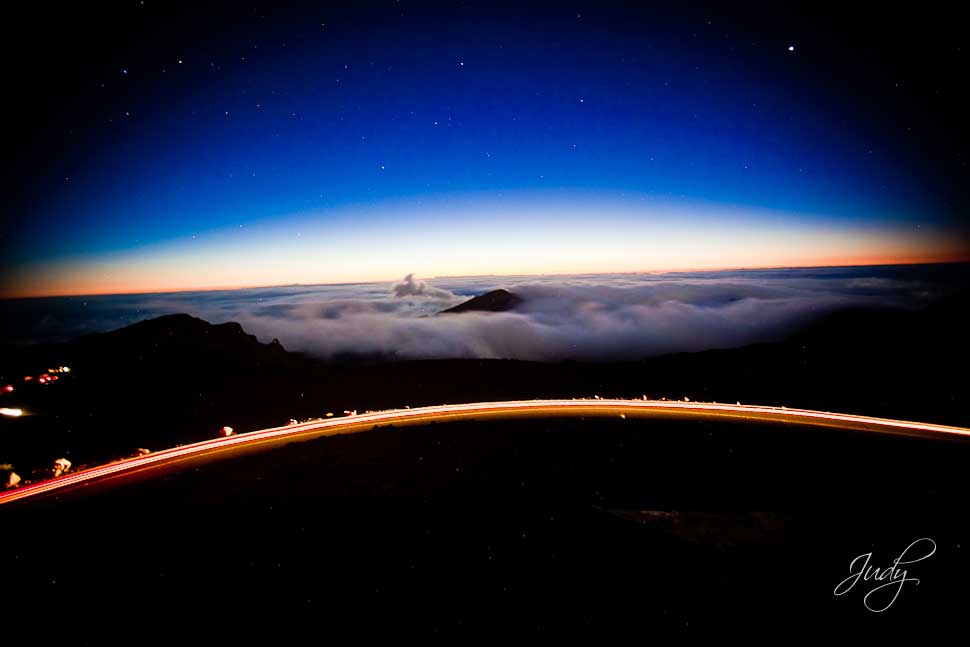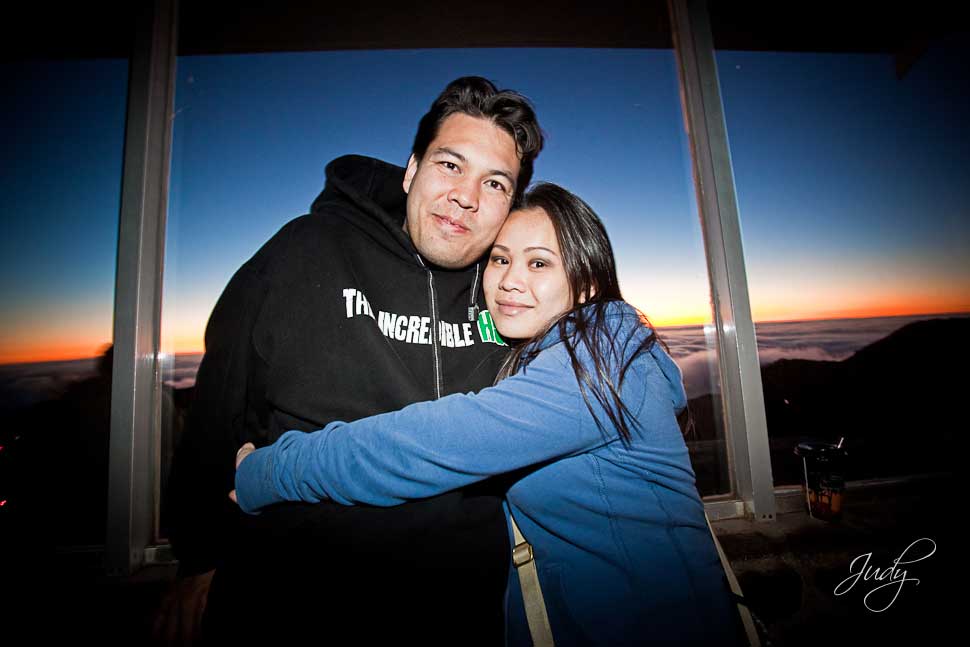 The sunrise was so relaxing… so serene!!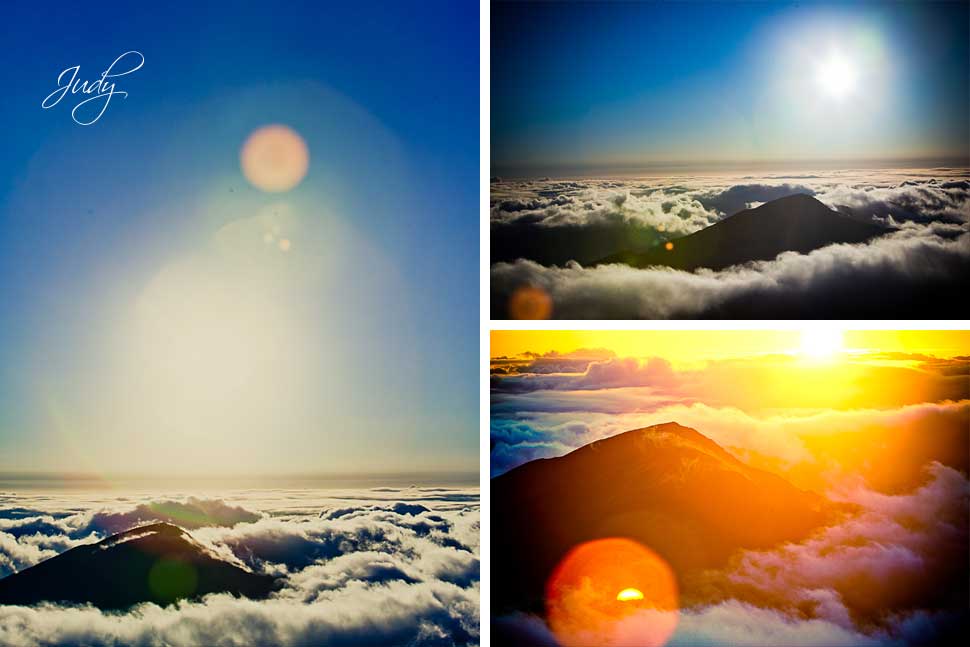 Wouldn't it be nice to run and jump on these clouds.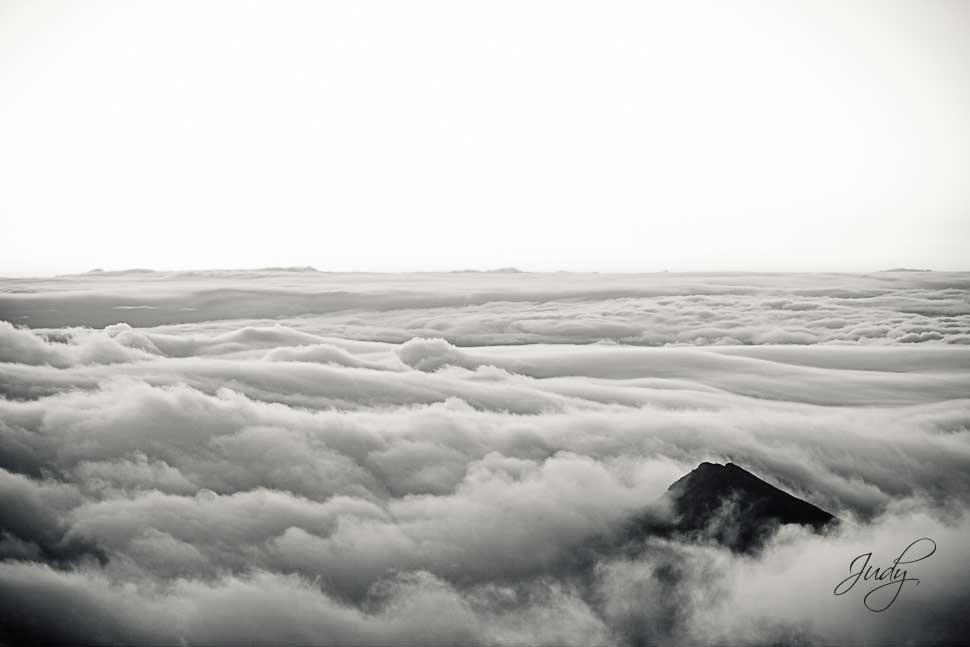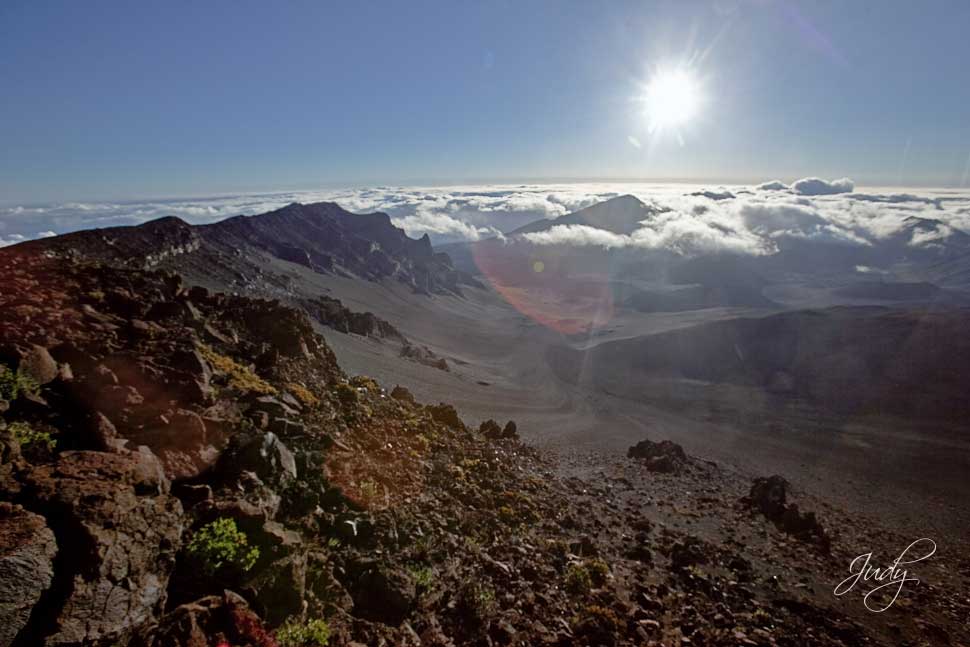 Our 4th day was filled with fun beach activities.  More snorkeling, kayaking, scuba diving… we did it all!!  Scuba diving is a lot harder than it looks, but it was REALLY fun!!  I had the hardest time learning how to breathe through my mouth, but eventually I got the hang of it.  After our instructor tested our skills, we were able to go out and explore life under water.  One word… AMAZING!!!!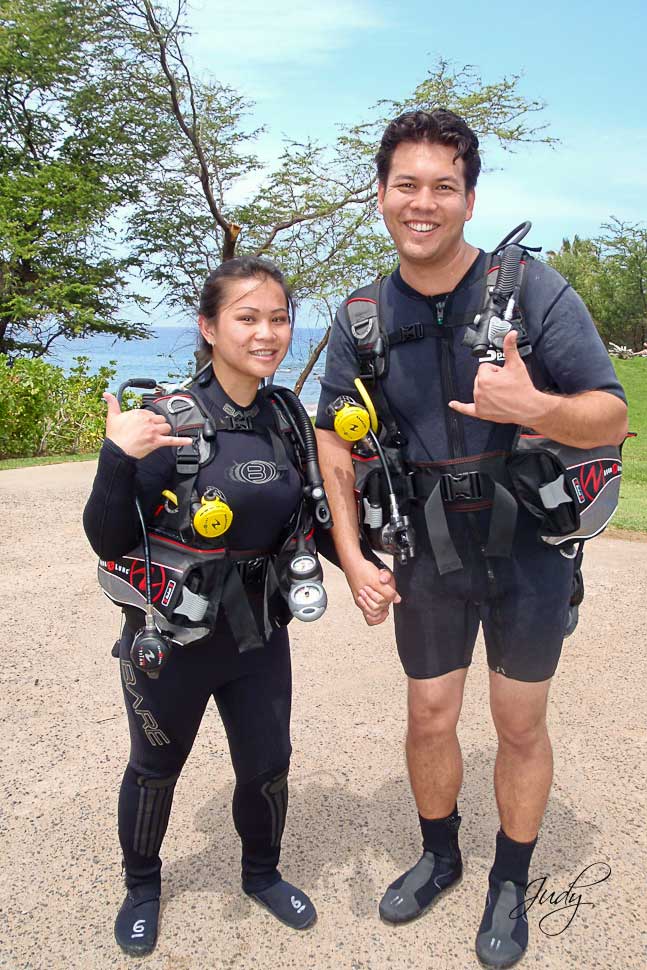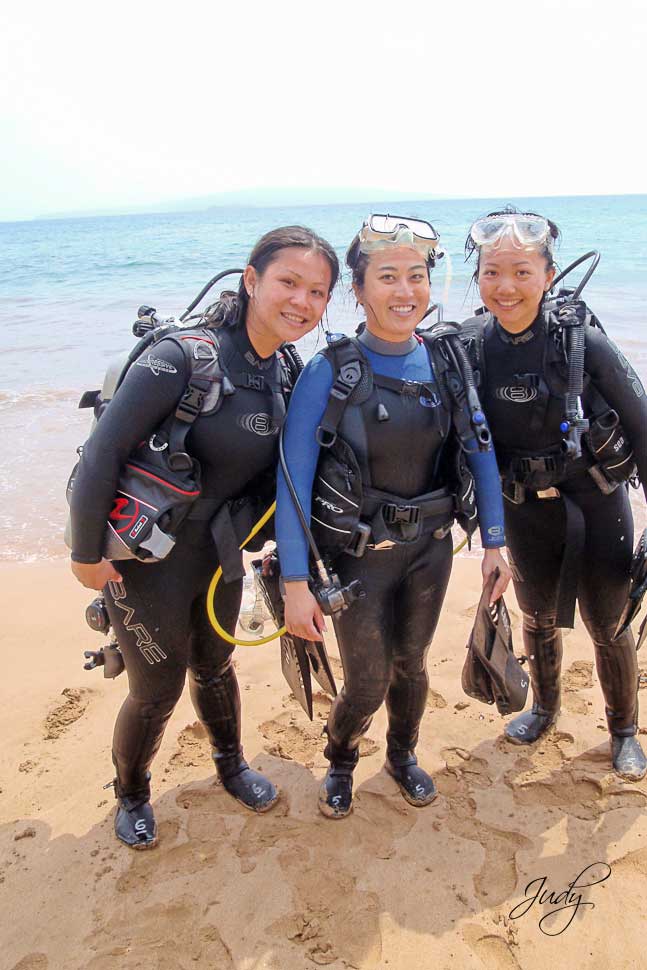 ***take home message***— Wear Sunblock, even if you think you're underwater the whole time!!!  We all got a pretty bad sunburn for Scuba diving.  It was still SO worth it though!!
After scuba diving, we enjoyed an evening of delicious food & drinks, along with a spectacular entertainment at the Old LaHaina Luau.  With an all you can eat AND all you can drink alcoholic menu… I was in heaven!!  Try Poi, try poi… everyone keeps telling me to try poi.  Well… I did and I didn't think much of it!  It's basically mashed up taro. 😉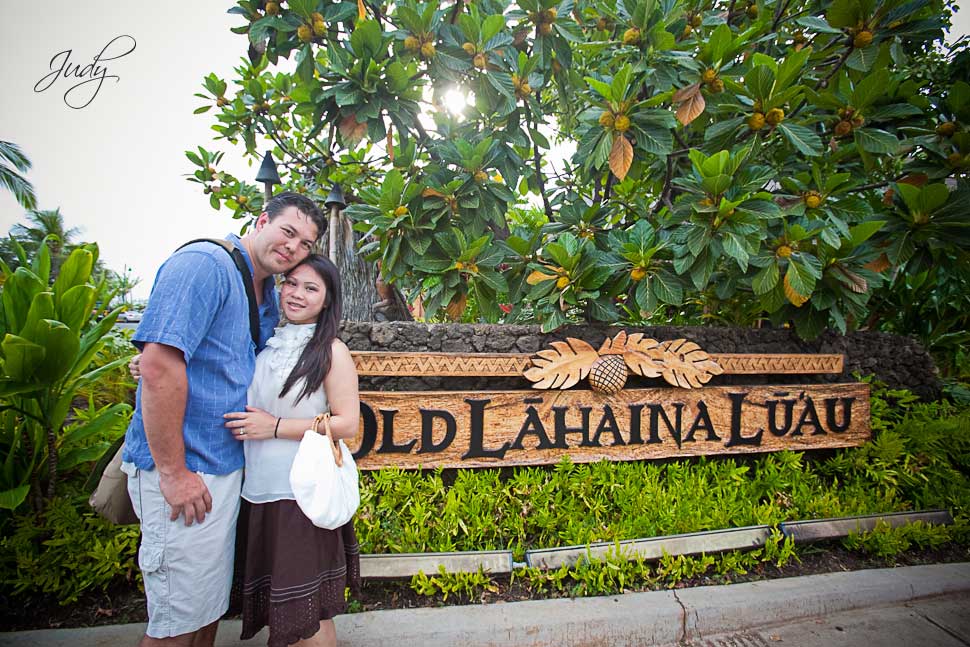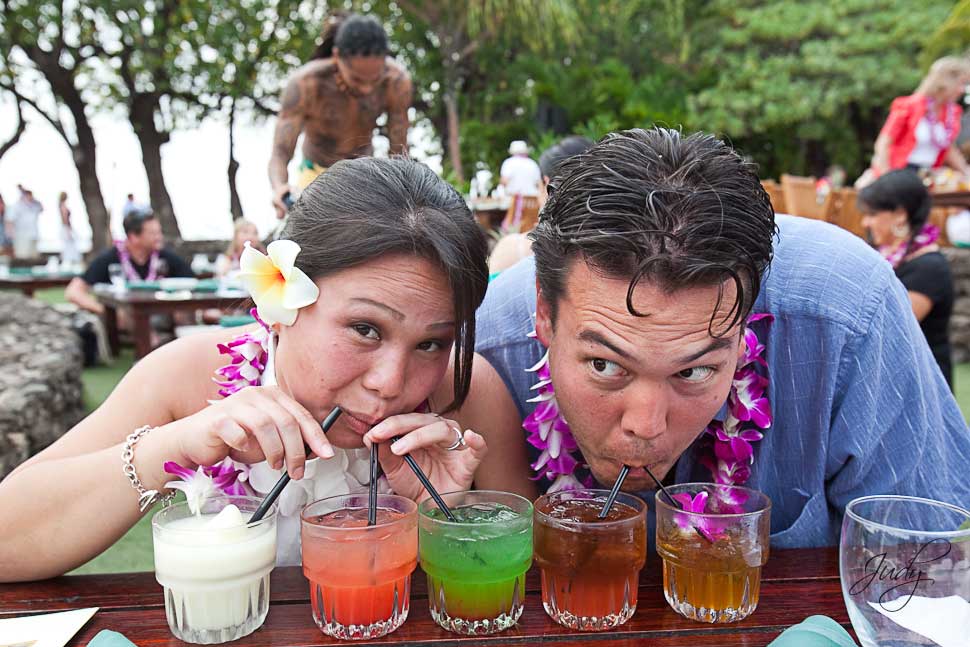 We got there early enough to see the pig being dug up from the ground!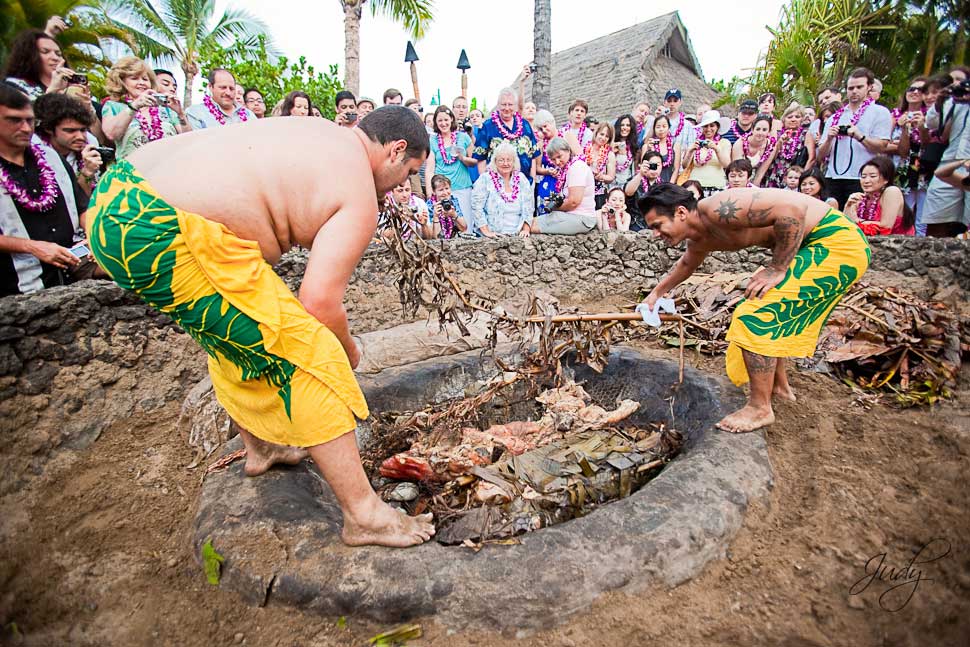 And of course… we also had a beautiful sunset!!!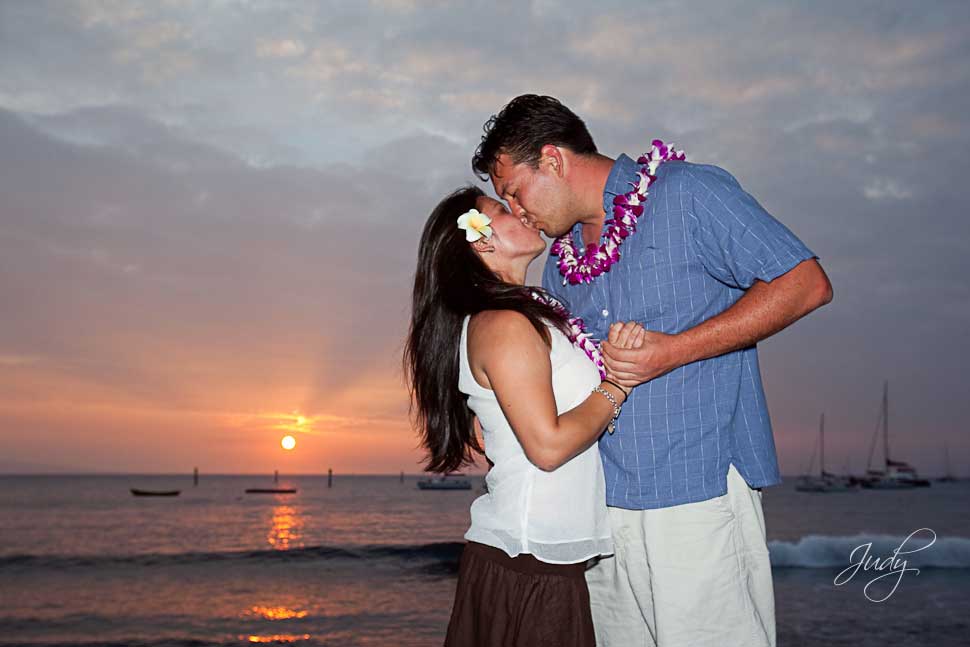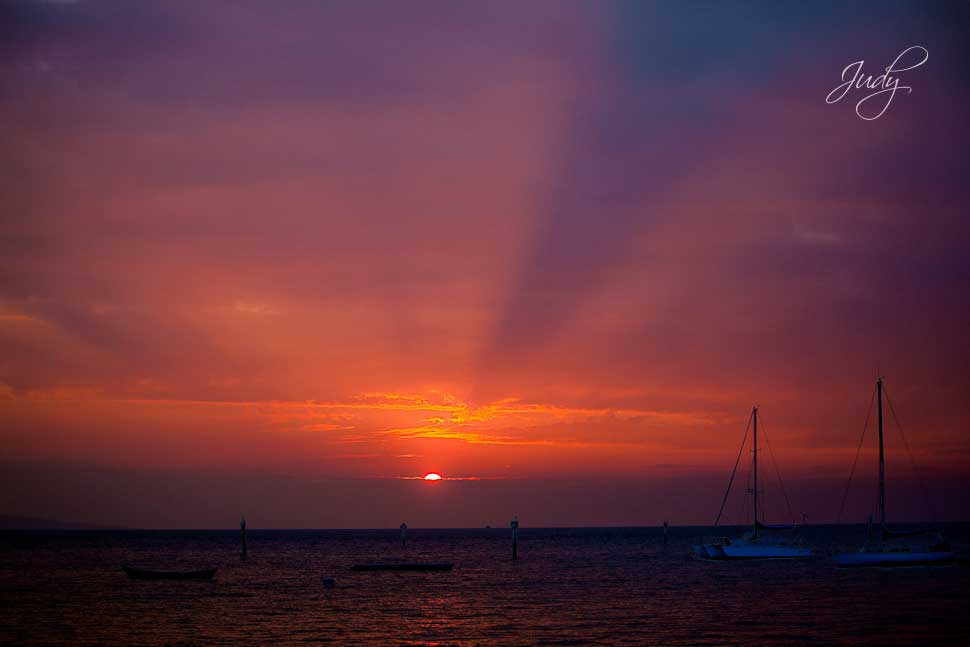 And WOW… the dancing was phenomenal.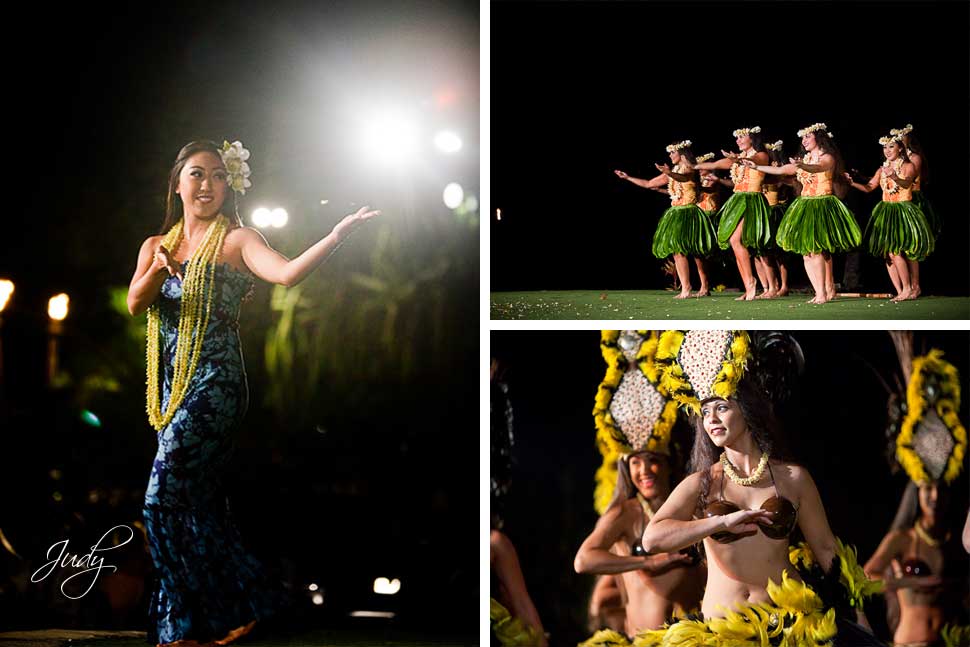 Flower petals are flying everywhere when the girl was shakin her hips.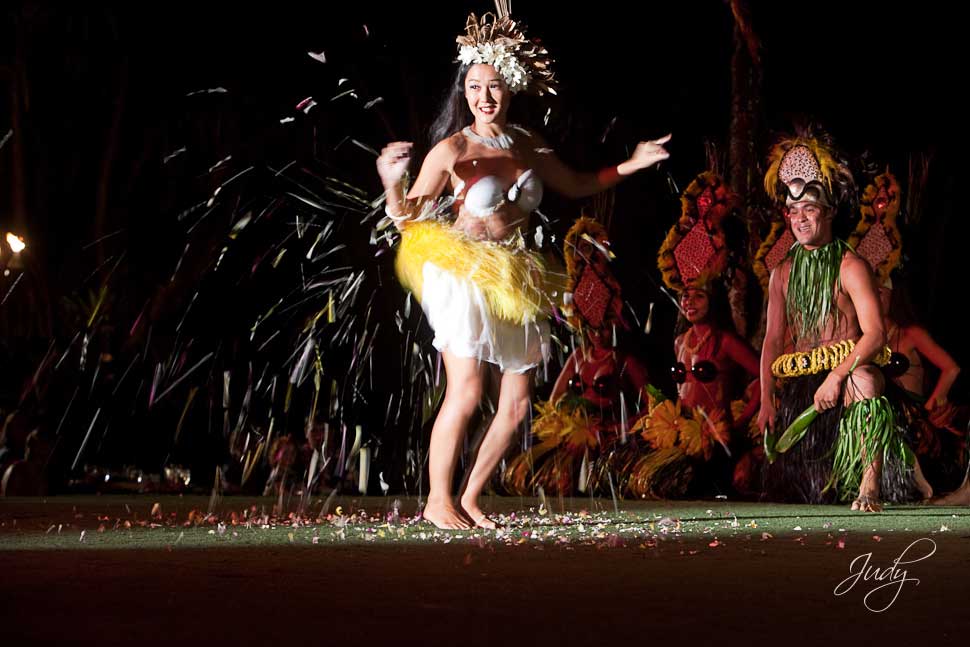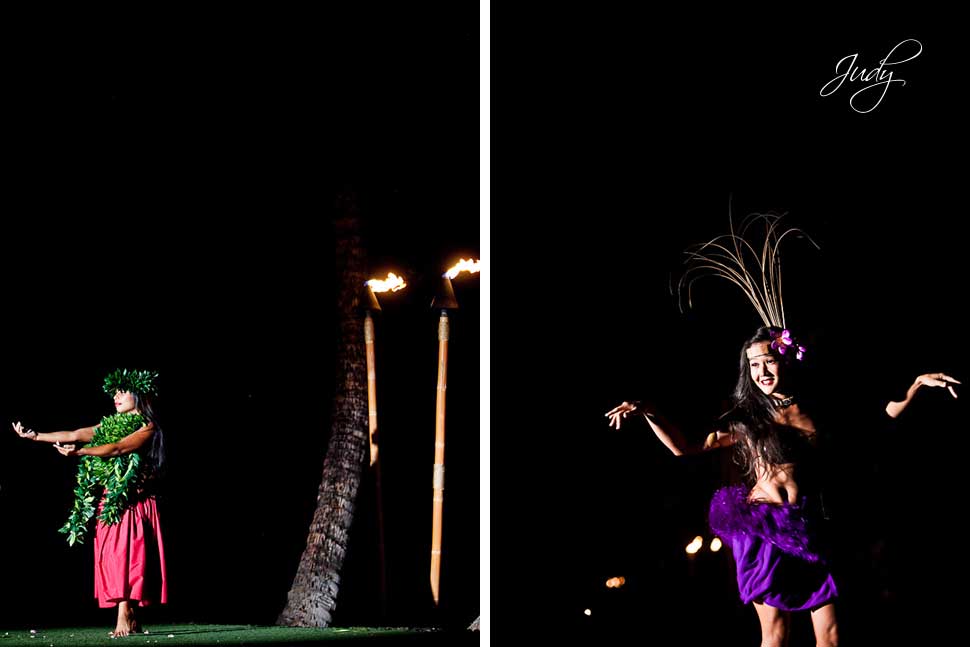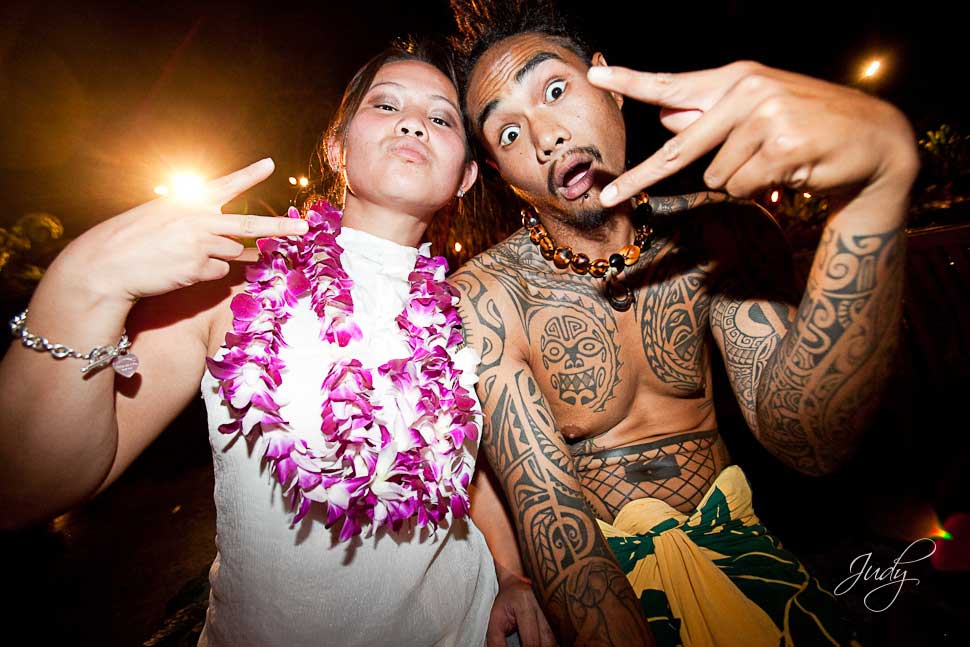 Me molesting our server. 😉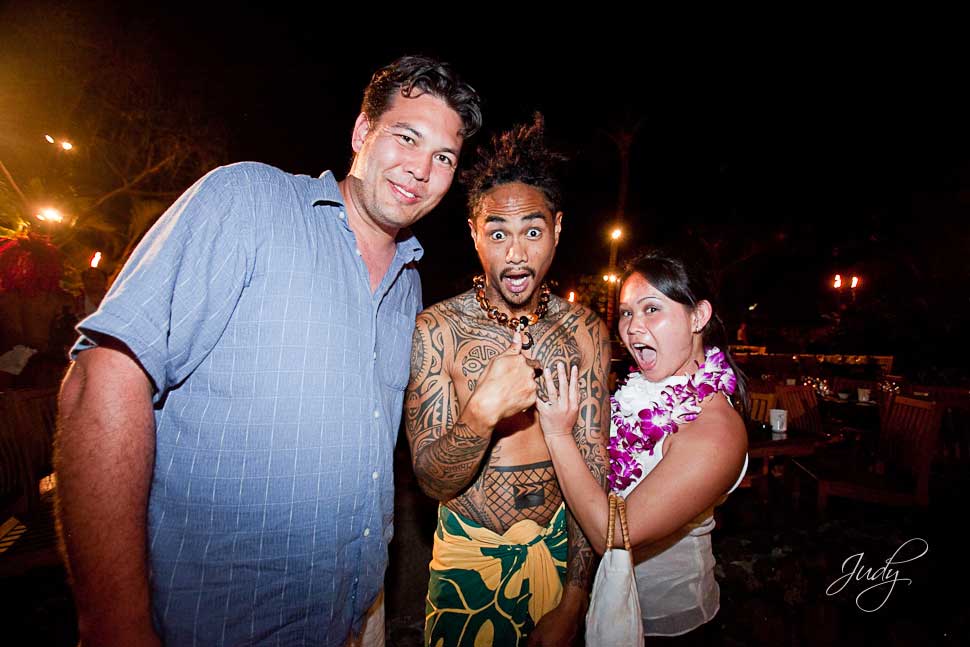 Since we didn't make it to the end of Road to Hana, we spent day 5 finishing up the trip.  This time, we started on the South end of the road and went backwards.  The tail end of Road to Hana is the famous O'heo Gulch (aka the Seven Sacred Pools).  This series of 7 waterfalls and pools is worth driving the distance of bumpy, unpaved, off-roading to get to.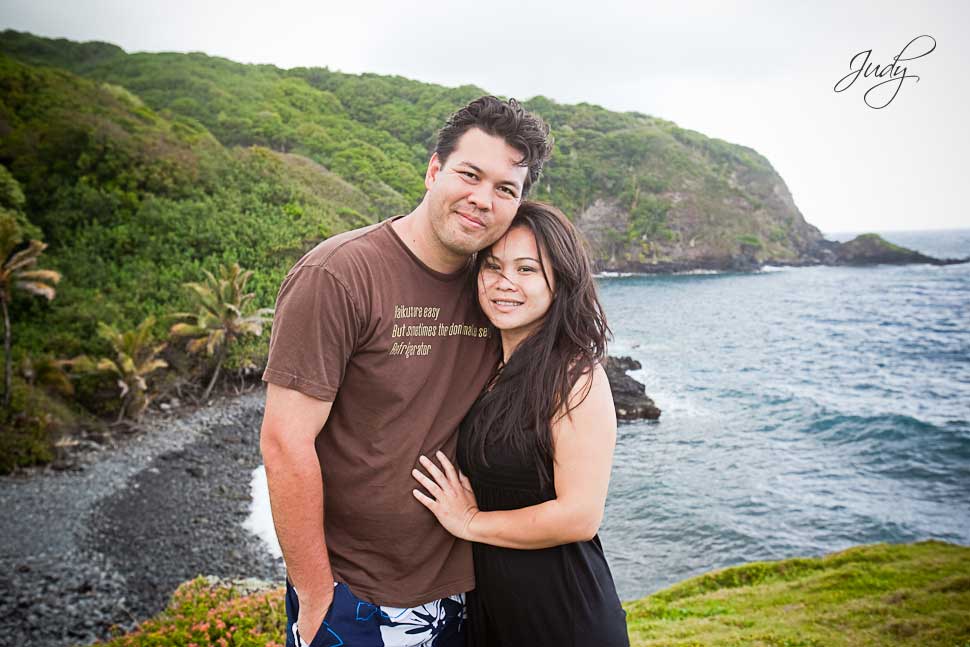 The Captain Morgan pose…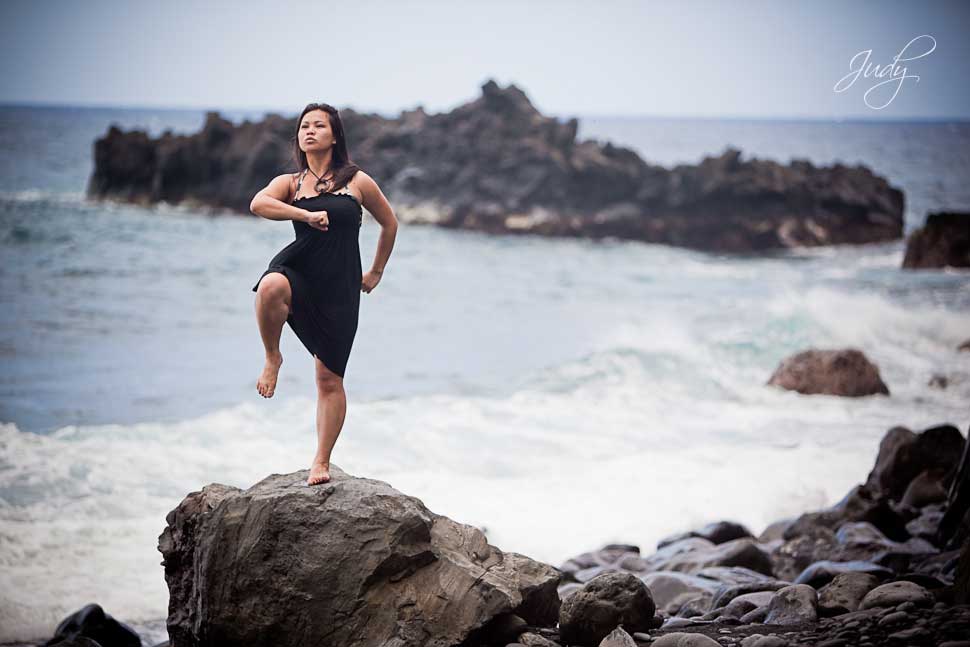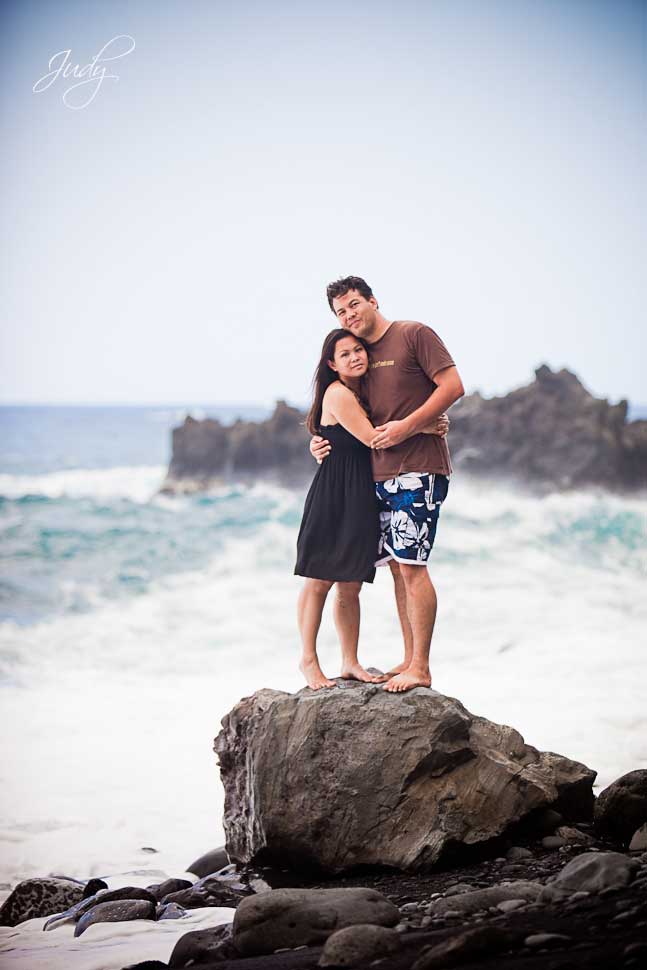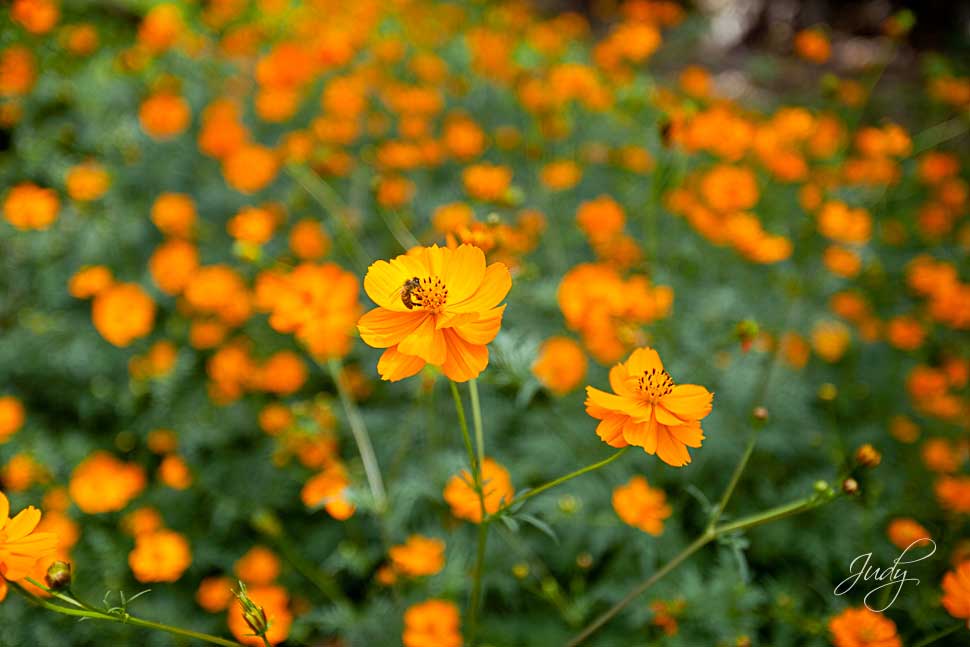 And here's one of many waterfalls we saw…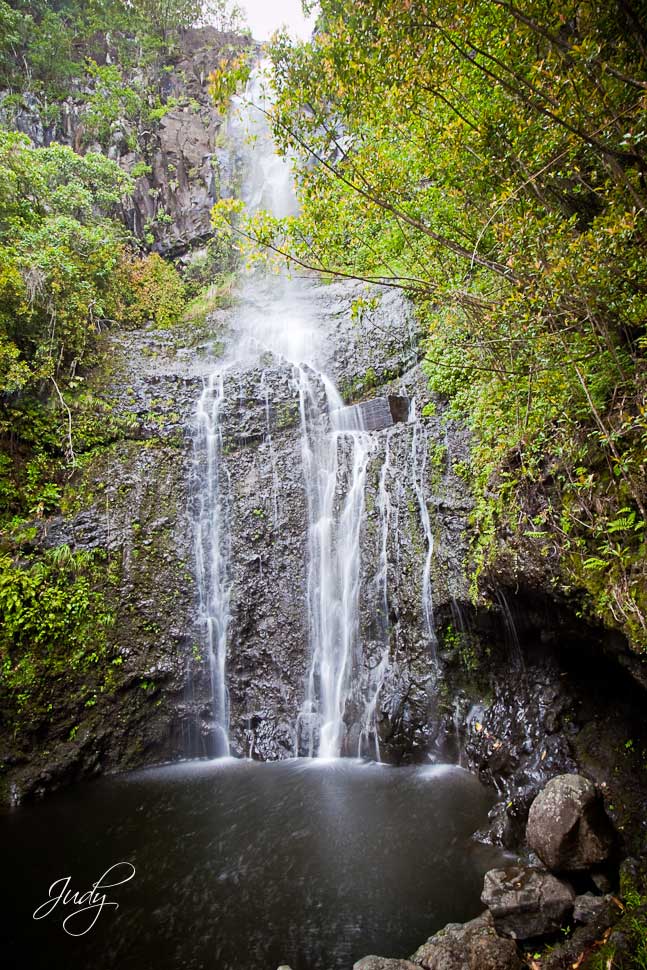 One of my favorite shots.  Gavin handheld this shoot at a 2 second exposure.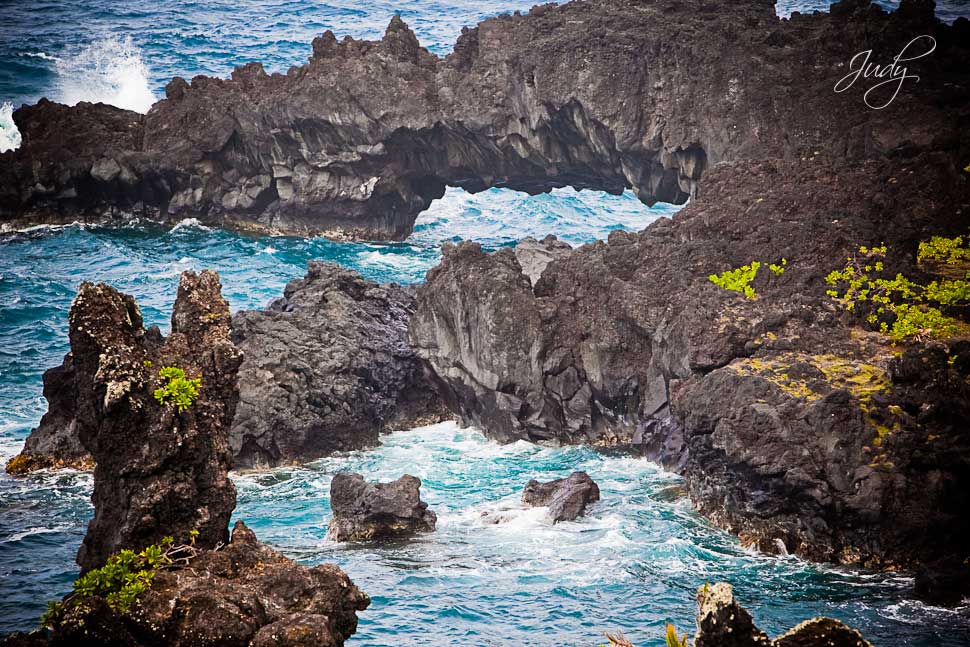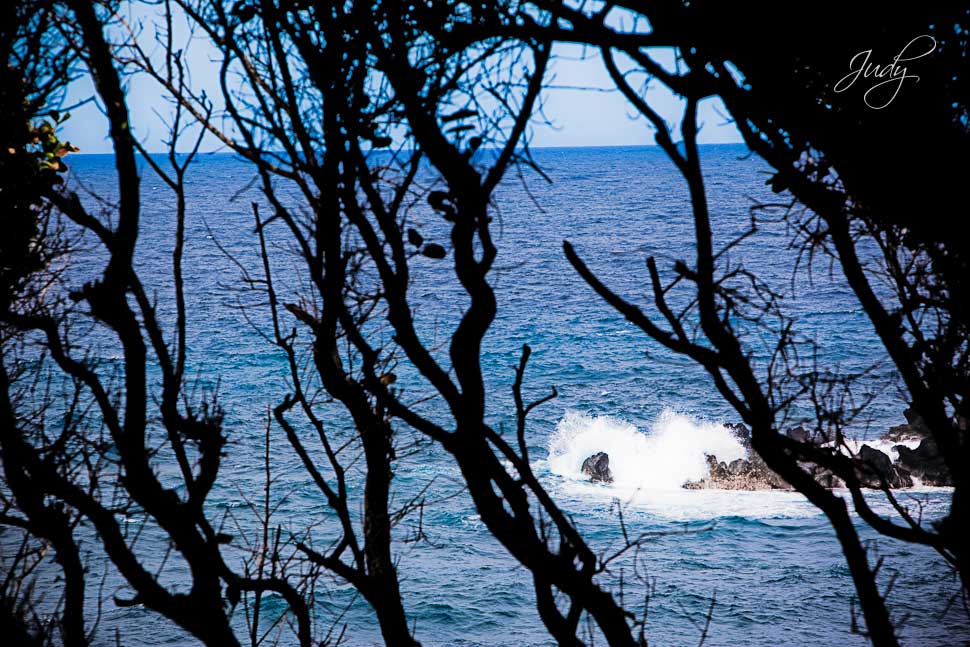 Yea… watch your head!!!  Gavin got nailed in the head a few times.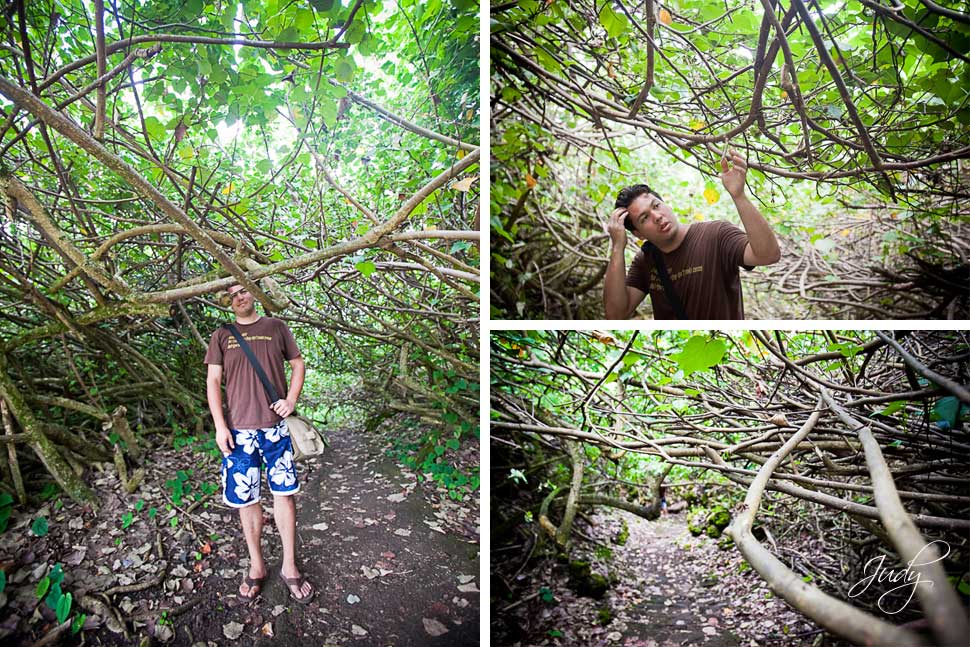 We had a wonderful trip… and I can't wait to go back!!  Add me on facebook to see awesome videos from our trip.
Special thanks to Gavin of Gavin Photography (who is also my wonderful fiance) for taking these gorgeous scenic photos to share!!!
Mahalo Everyone!!!