I can't believe Remy is now 9 months; where has the time gone!?!! She's super fast with crawling and is beginning to cruise. We wanted to child proof our Christmas tree so we decided to hang it from the ceiling!! Not kidding!! This amazing Christmas photo is not digitally altered. =) We bought a $40 tree from Walmart and used A LOT of fishing lines to hold the branches up. Gavin built a mount using an 18″x 18″ piece of wood (painted it white) so that it would attach to the studs from the tree. He even ran an electrical outlet through our attic space so we can light the tree. As for the presents, we used a nail gun because staples were to small to hold. This is by far one of the best and favorite images that we've taken in our career. It's super special in that it's also Remy's First Christmas!!
We wish you and your family the best of times, the warmest of winter memories, and the happiest of holiday moments. May your hearths and hearts be ever warm!!
Love,
JG + Remy (9 months)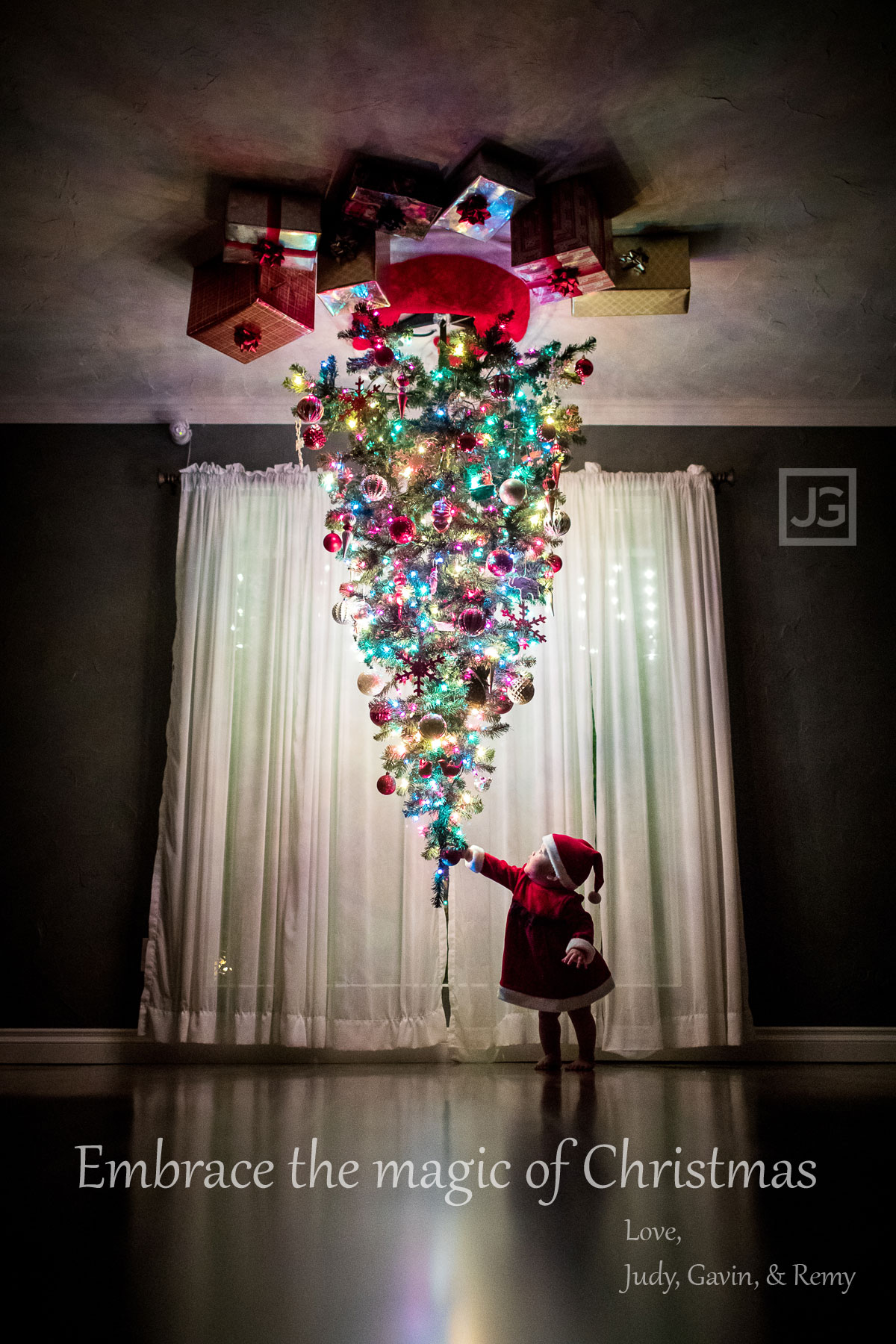 Make sure look at our recent work on our Instagram. For example, here is the photo we did for both of our girls for Christmas 2018. We do experimental photography whenever we get the chance and here and there we get a confluence of factors (aside from an upside-down Christmas tree) that make a truly magical image. This image of our daughter is a very personal one (it's her first time seeing a Christmas tree) and it still makes us emotional thinking about this milestone documented in our life. Check out some more of our work, such as this New Years Eve (and Christmas backdrop) wedding at the La Quinta Resort.