Happy Tuesday and Happy New Year!! May year 2015 bring you lots of love, warmth, and happiness. May it be a memorable one filled with laughter and good fortune. I already know it's gonna be a great one for my 2015 couples. =) And as for me, I'm so excited to work with all my new couples, explore different venues, and most of all I look forward to the many opportunities to learn and grow as a photographer.  So read on for this day of Hotel Maya wedding photography…
"When a girl is in love, you can see it in her smile. When a boy is in love, you can see it in his eyes!" He has loved her for 3,311 days!! I can bet that Kristin and Ryan will be looking forward to a life-time of smiles. We see so many people in love in our little company: old love, young love, quirky love, and passionate love. These two come to mind as a young and pure love that is untarnished and genuinely sweet. It shows in the so many moments from the day (excuse the number of photos below, since I couldn't help but over-select!).
Thank you Jenna (of Engaged Events) for a perfectly flawless day at Hotel Maya!! It was so much fun working with you gals twice in one weekend!!
Wedding Preparation at Hotel Maya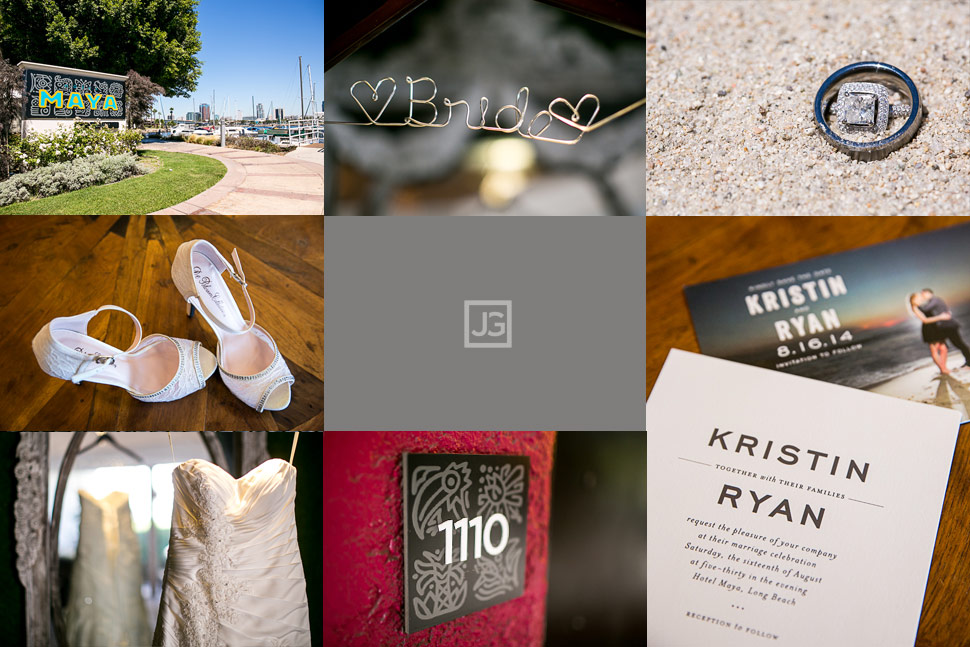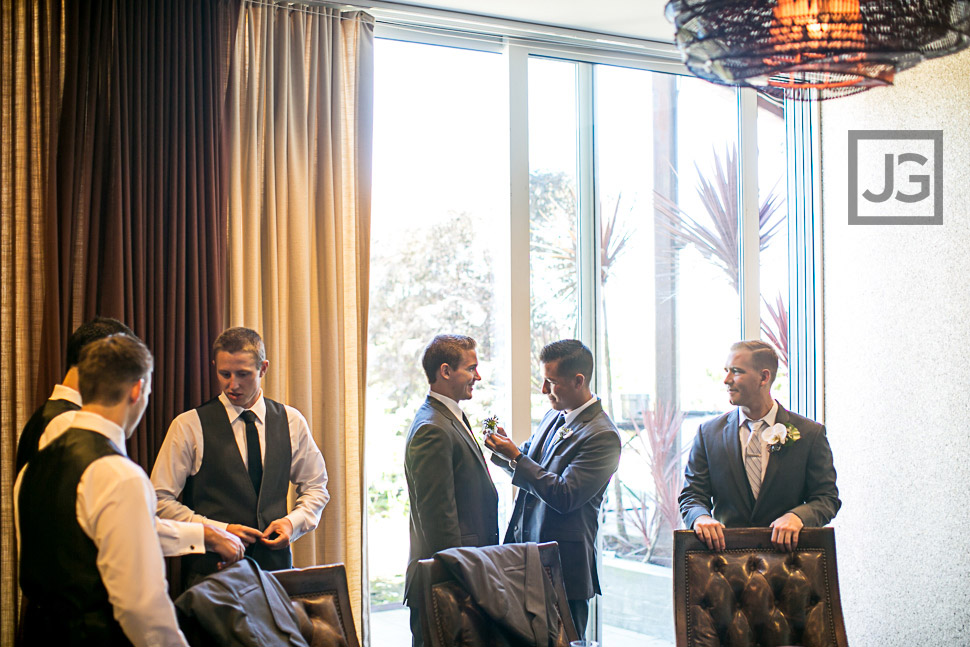 Gotta love having scotch and cards to start the day for the boys!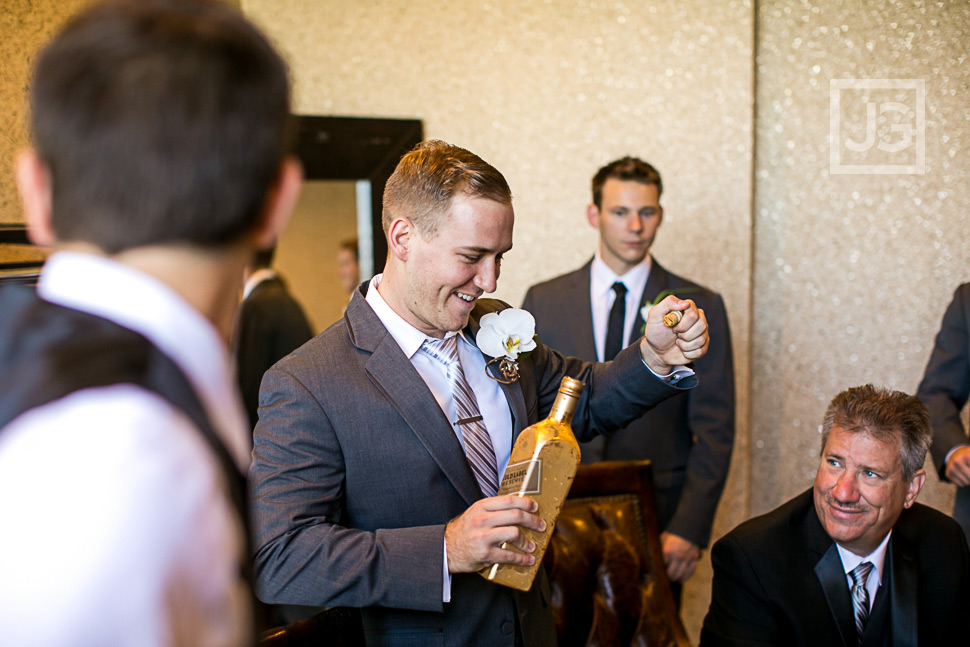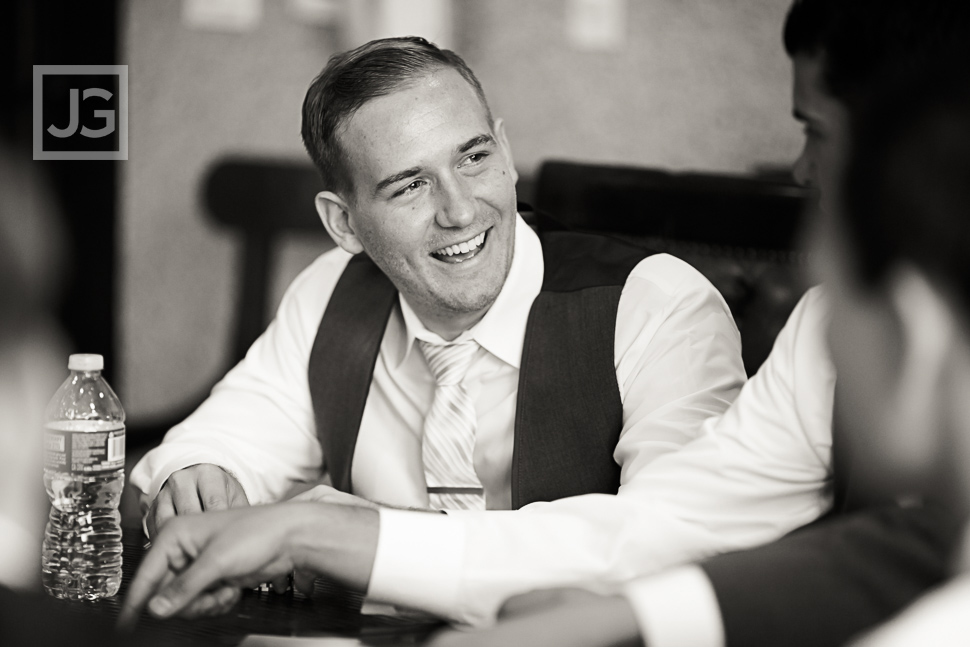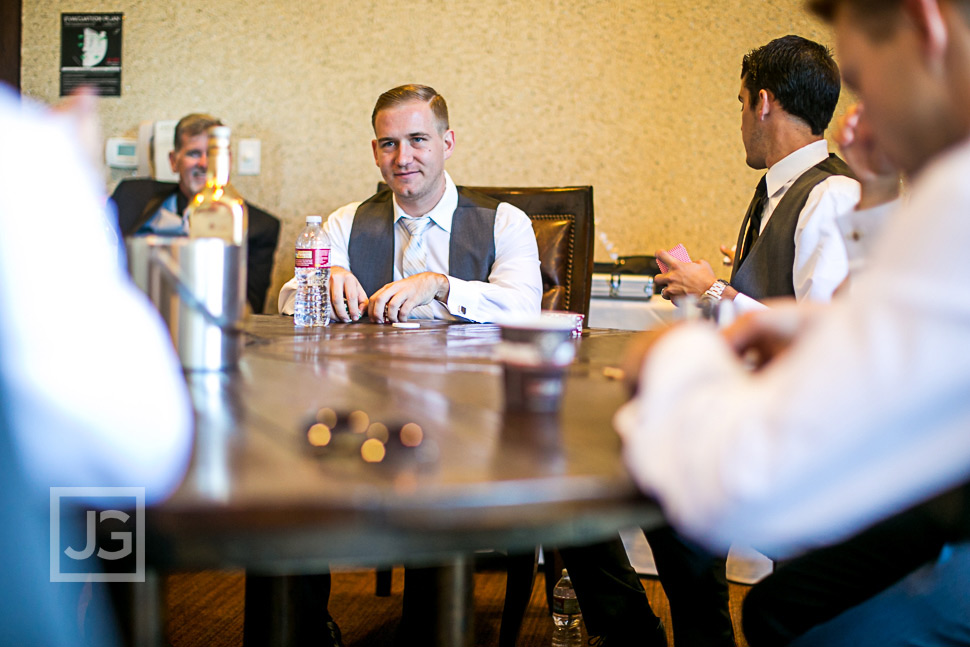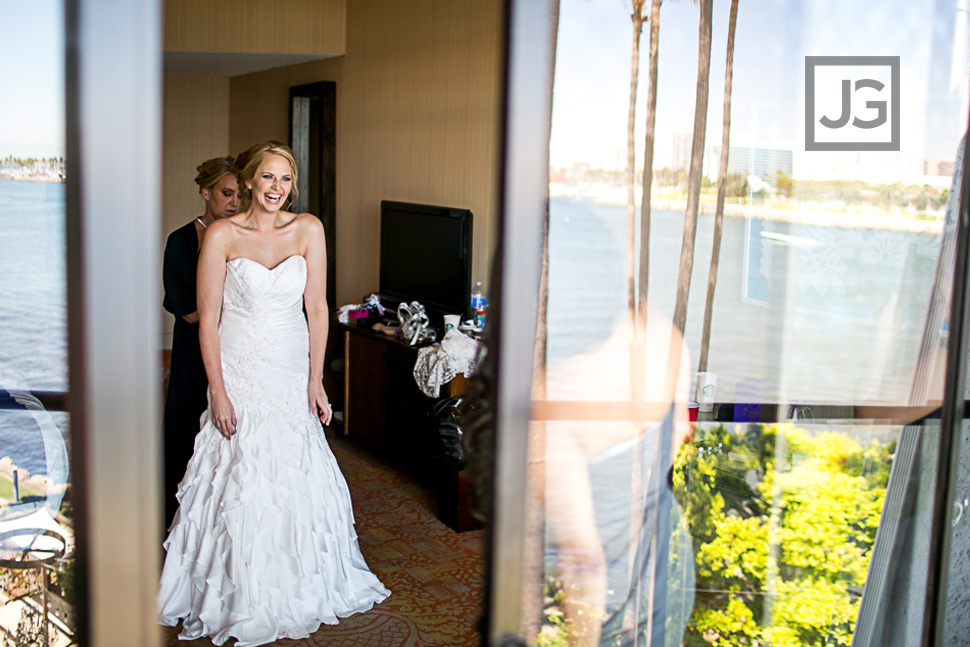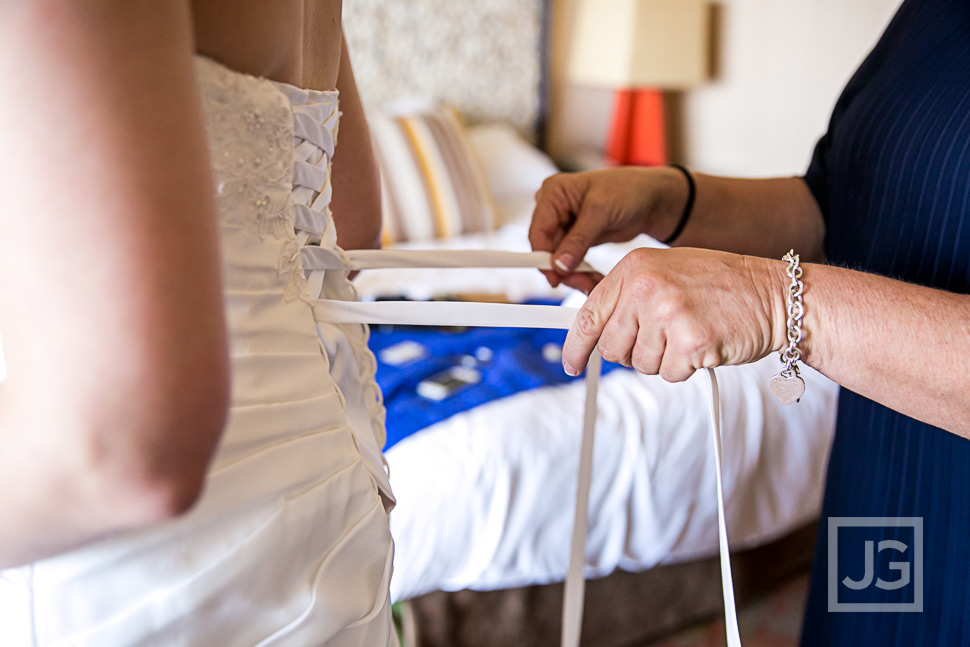 I absolutely LOVE this look on her grandmother's face as she got dressed.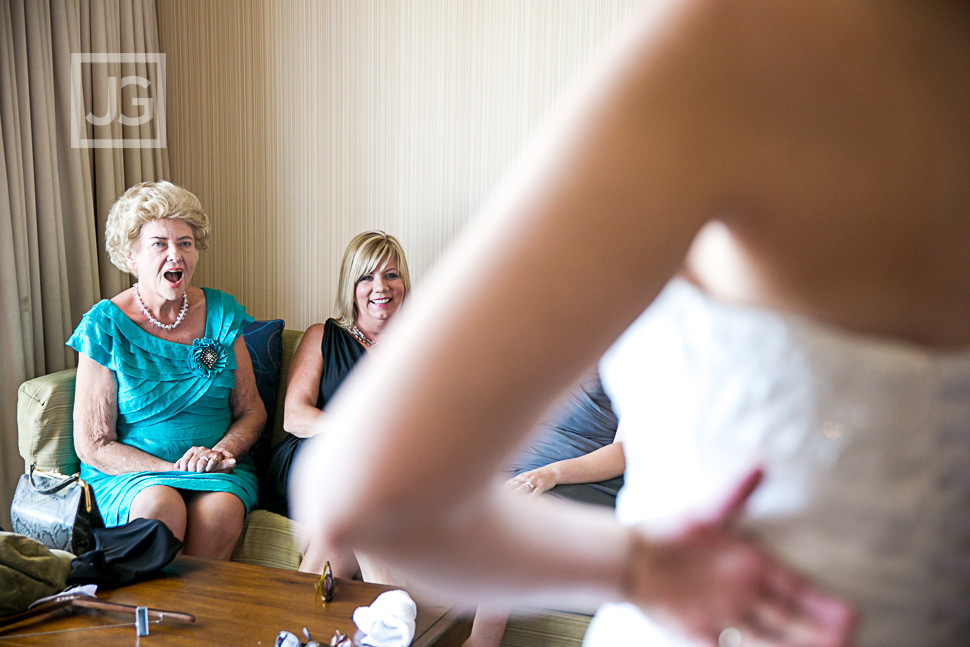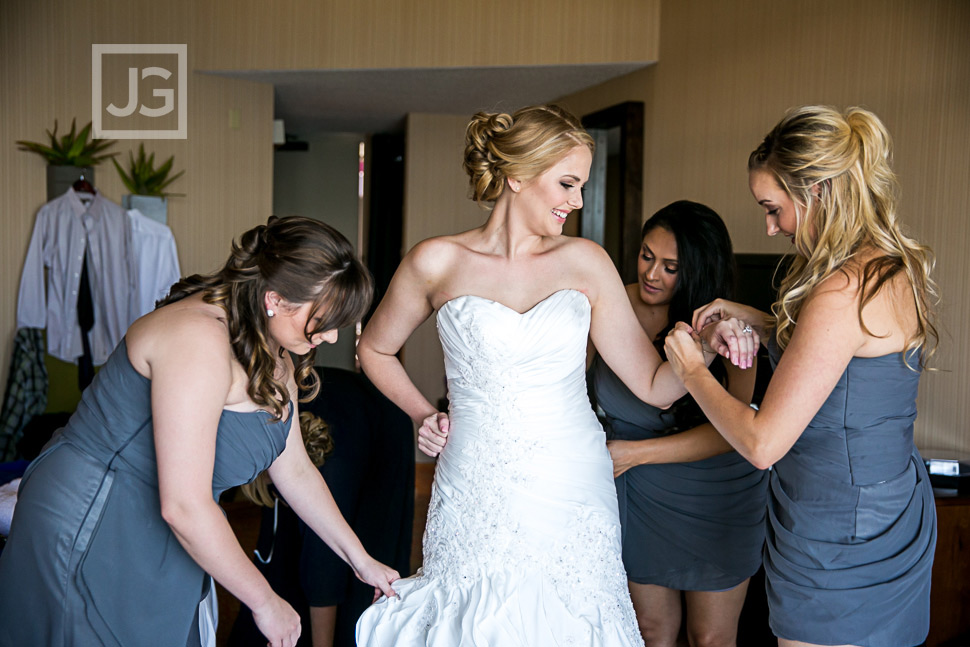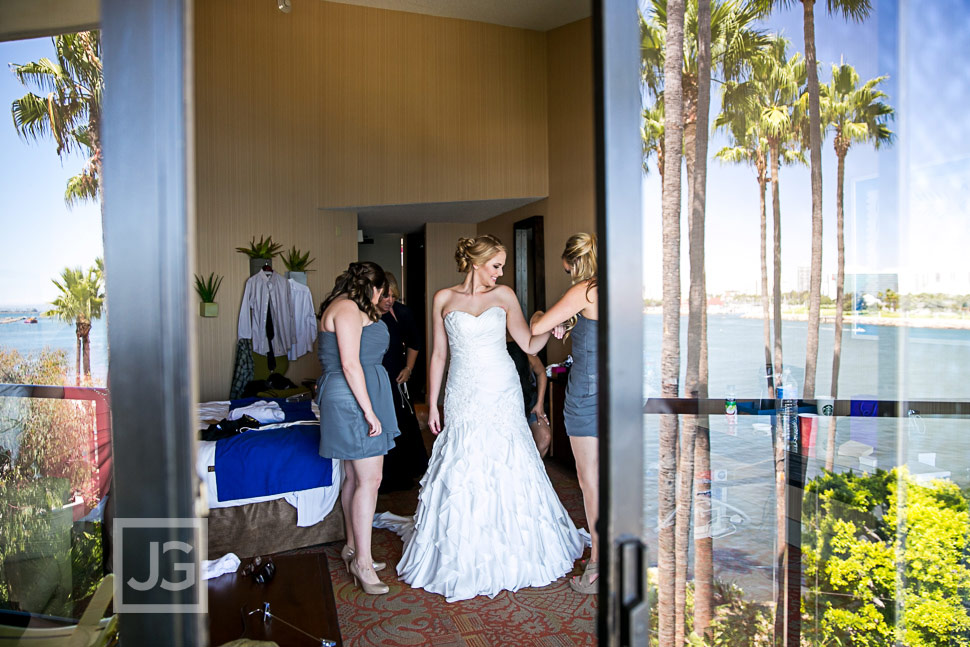 They did a gift exchange and wrote letters to each other before their first look. It's so sweet that Ryan knew exactly how long he's been in love with Kristin.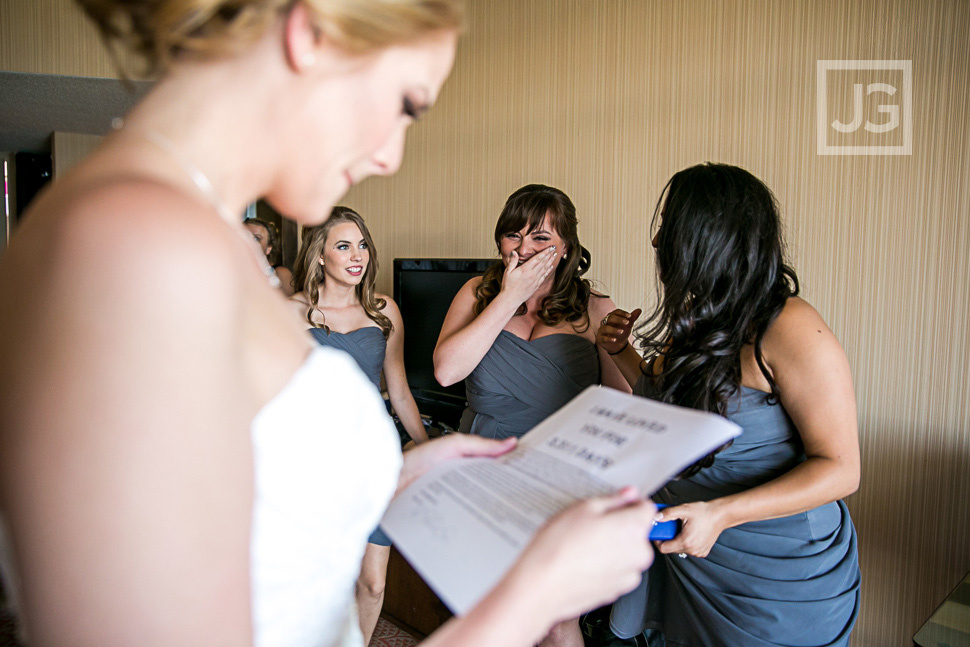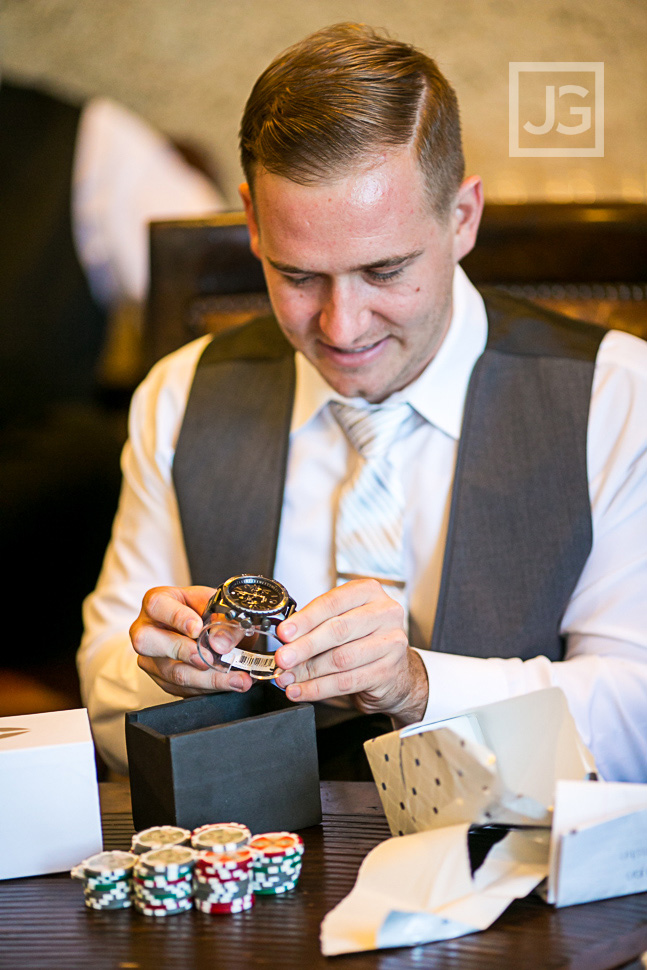 First Look at Hotel Maya
Most couples have a first look now-a-days to make the wedding day easier to manage. When a wedding ceremony is closer to sunset, it's less toasty here in sunny California but it doesn't leave much time for photos. Having a first look allows us to get photos out of the way early (such as the bridal party), which gives the couple more time to go to the cocktail hour and mingle with their guests. Instead of just the two of them, Kristin and Ryan wanted the bridal party to be apart of the first look. Kristin also wanted Ryan to see her as she walked up to him. SOOO cute!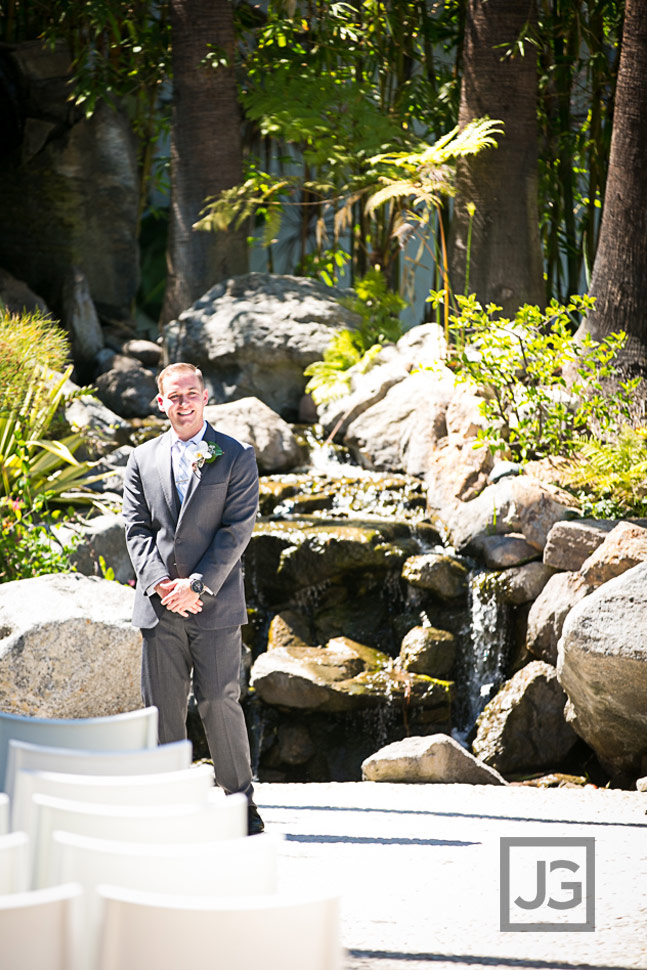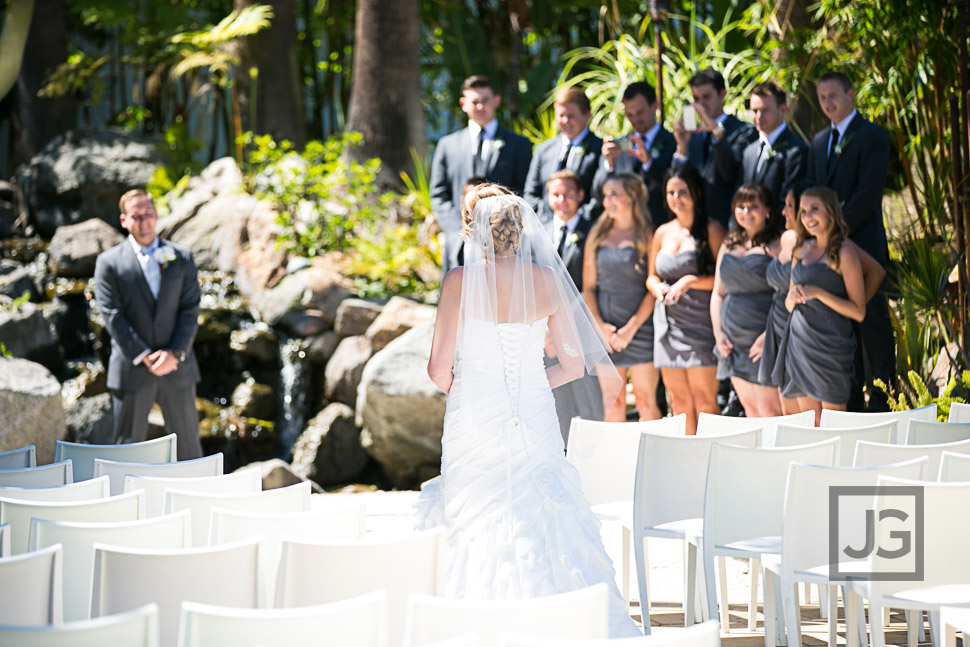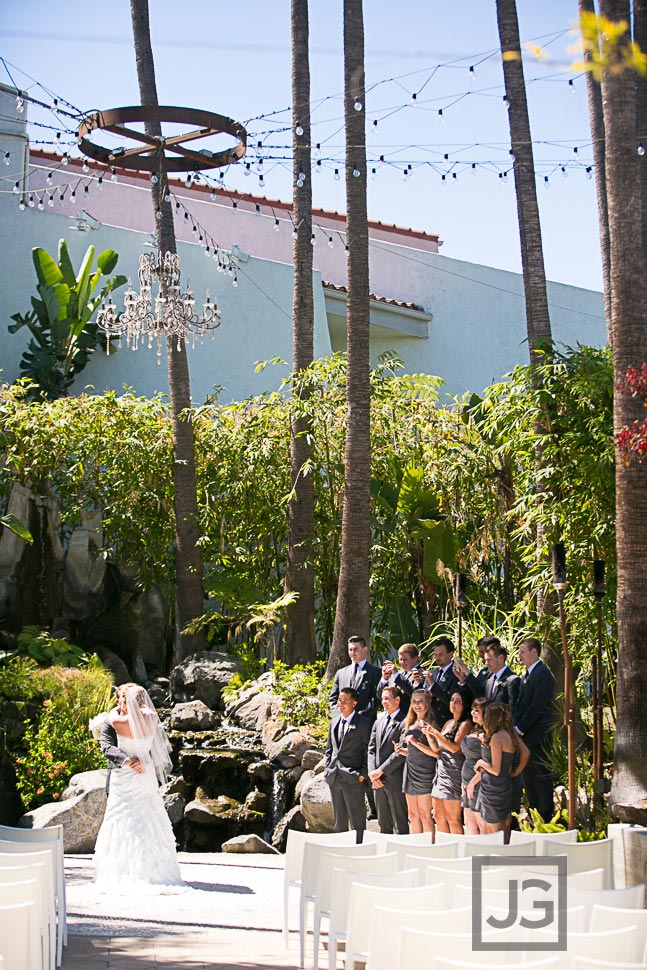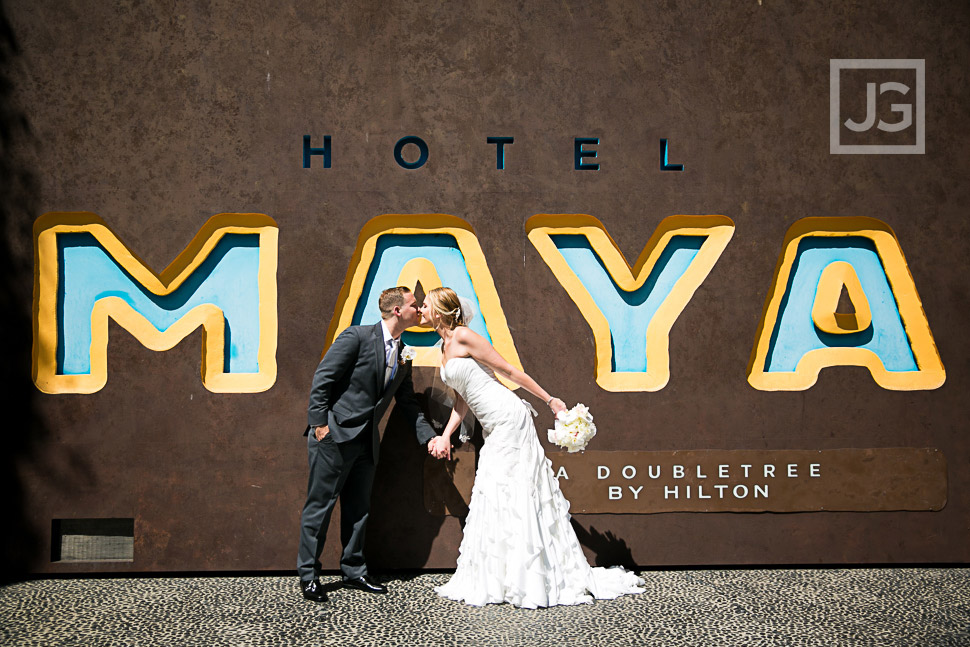 Shoreline Village Wedding Photography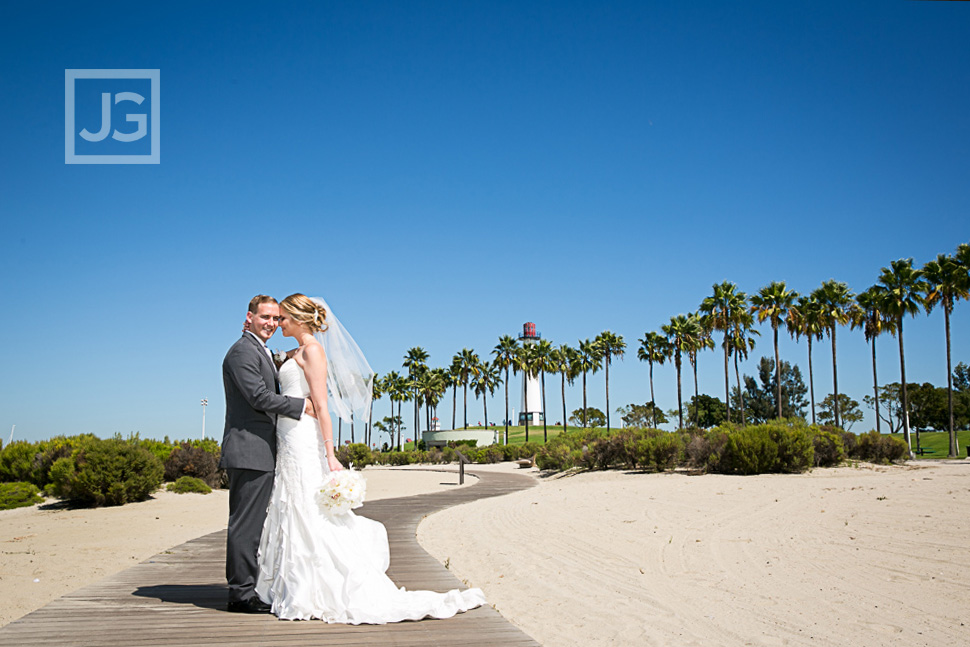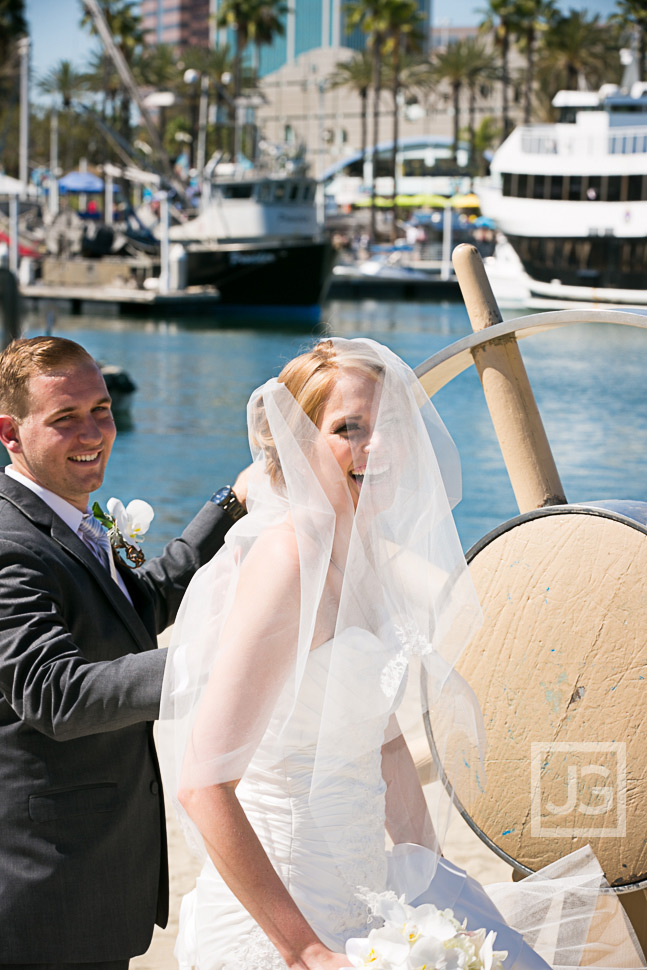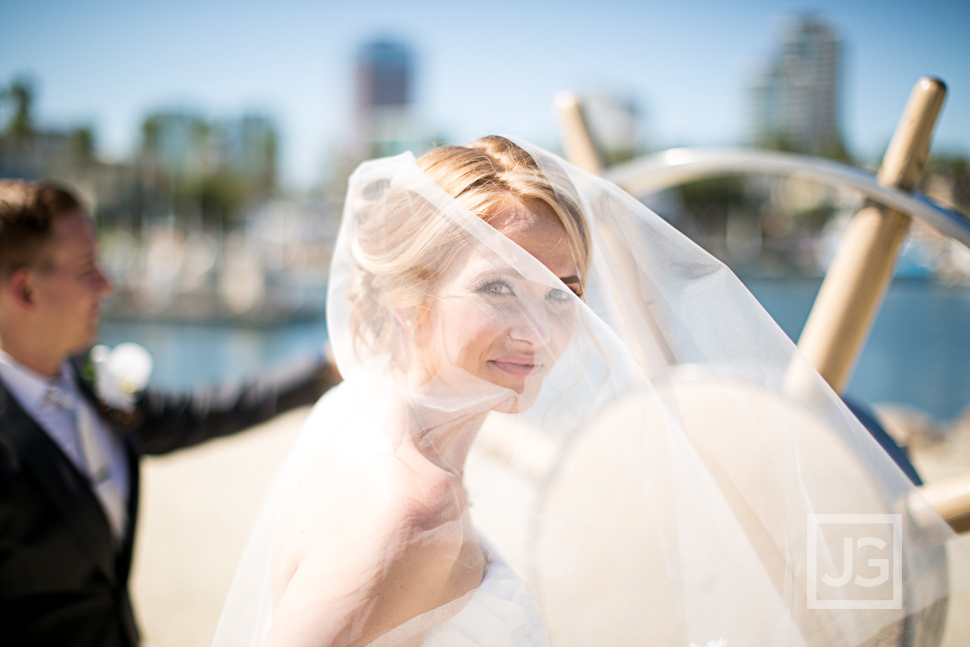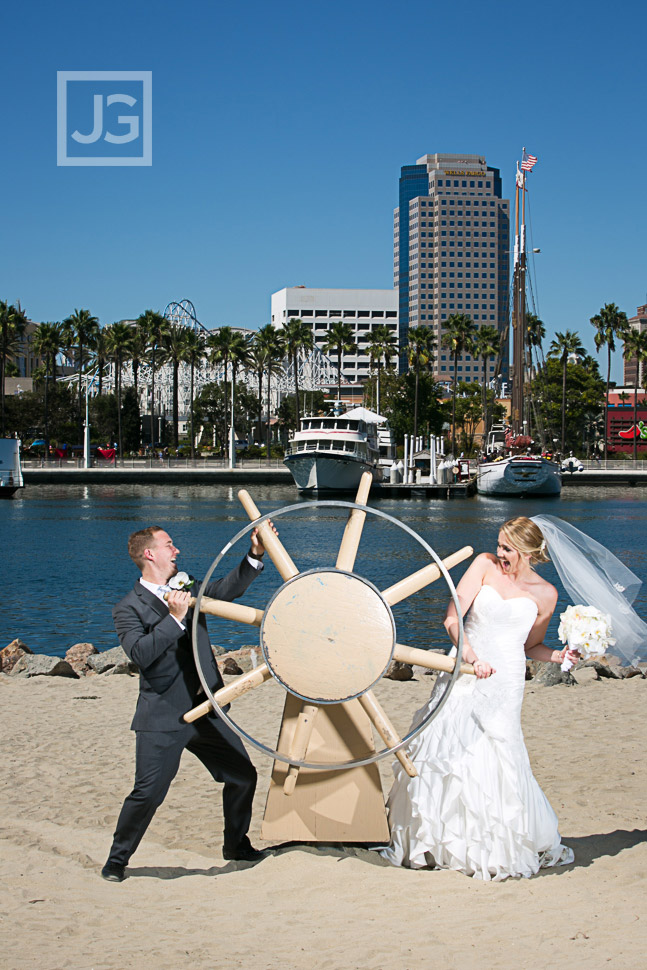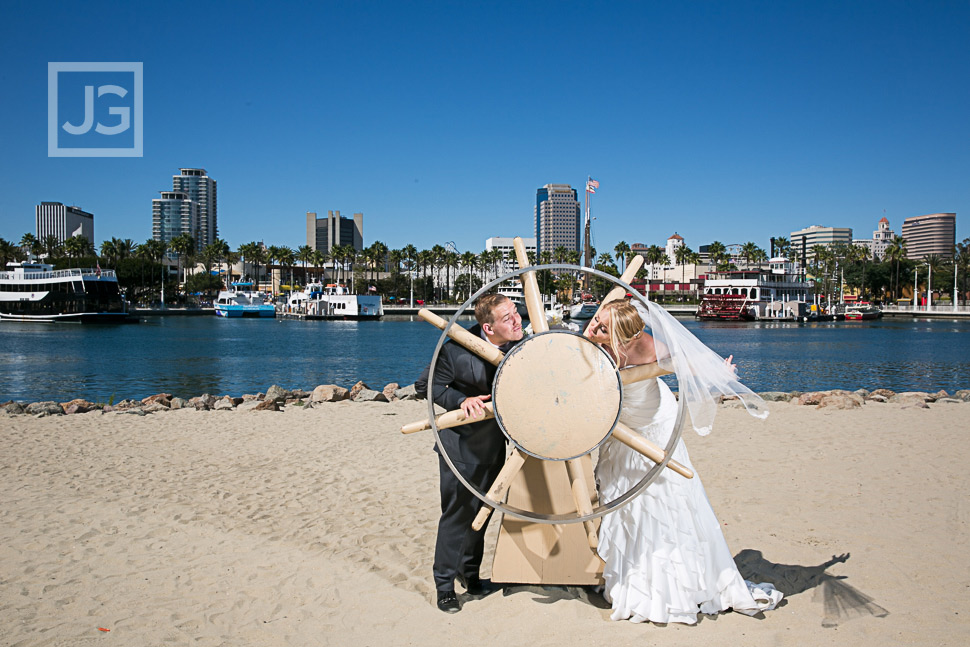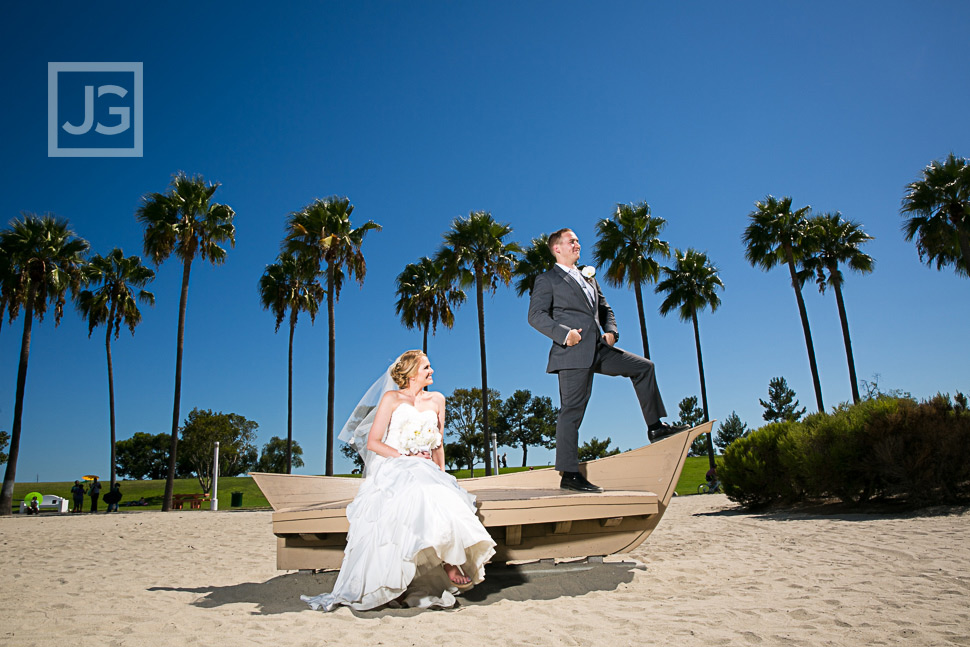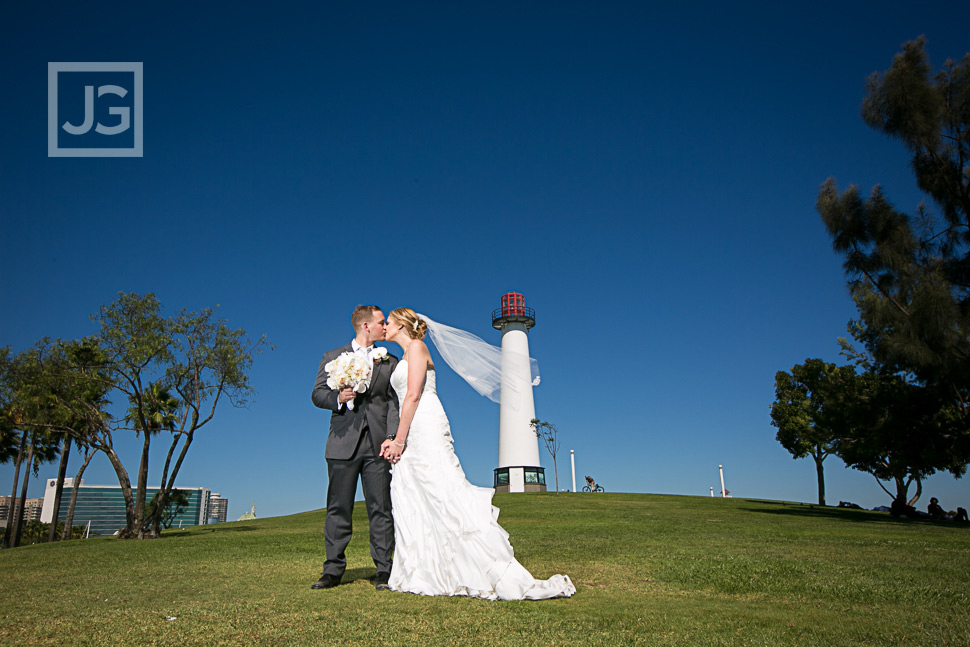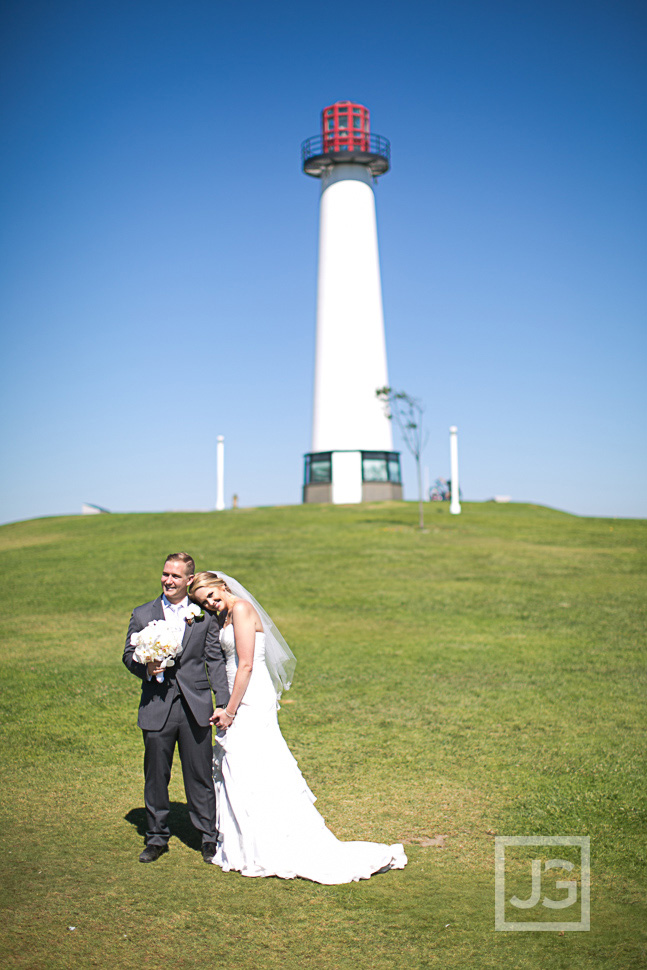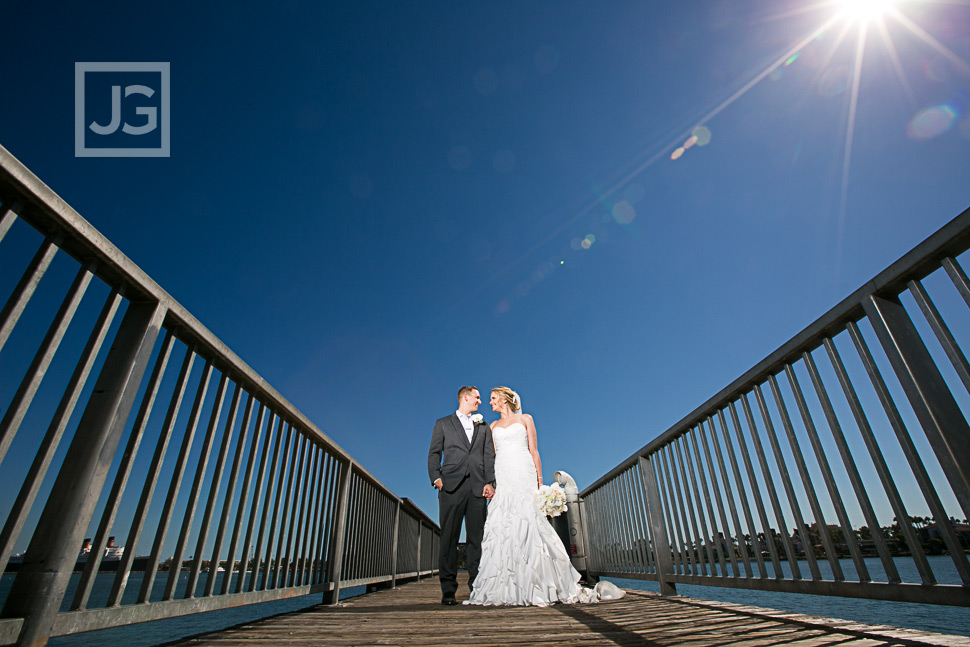 One thing we love is shooting into the sun directly to get the beautiful starburst that results (from an under-exposure).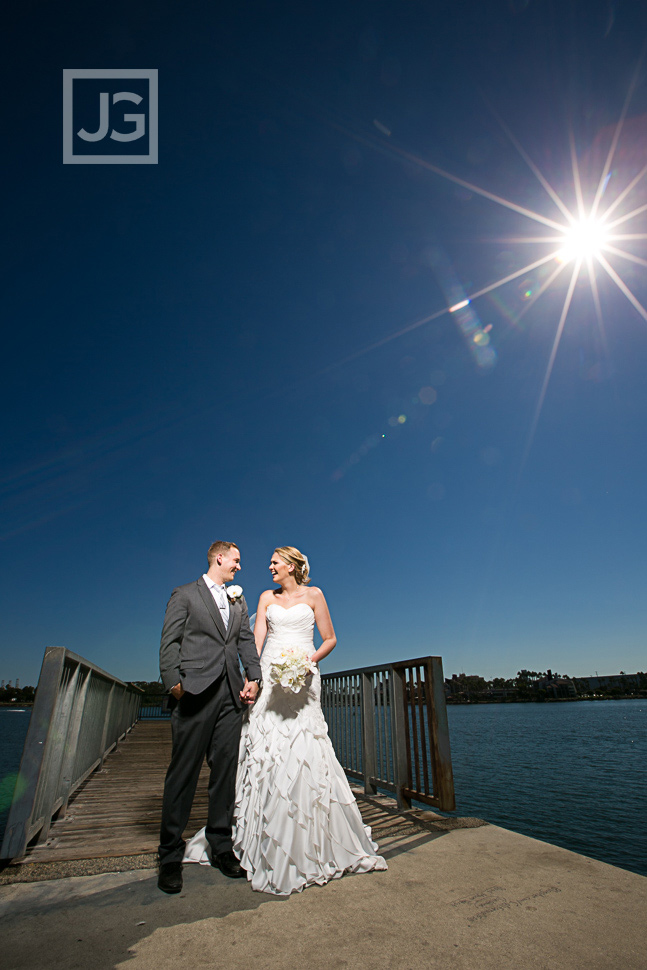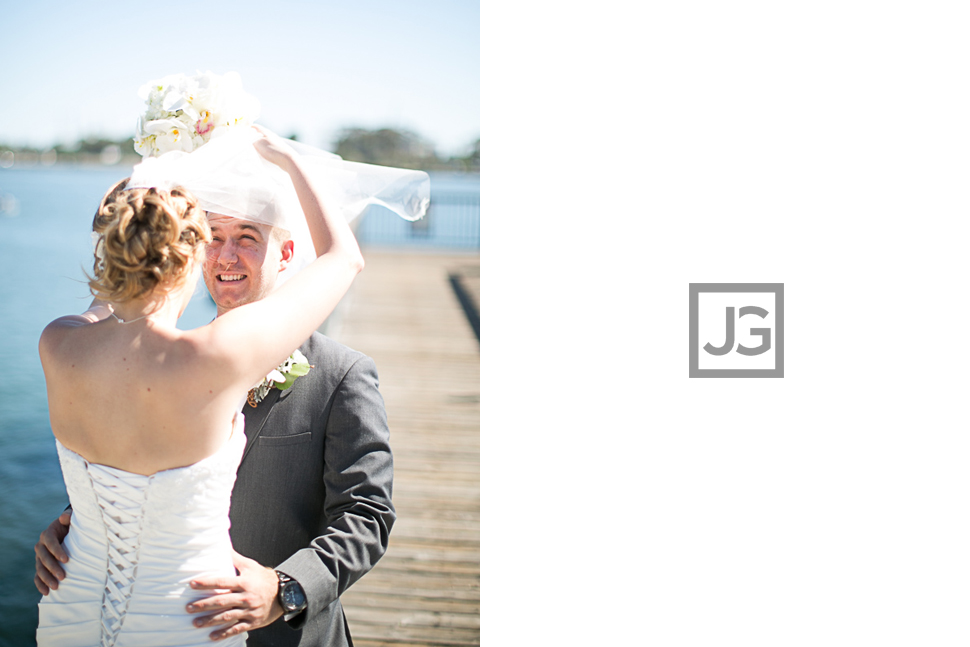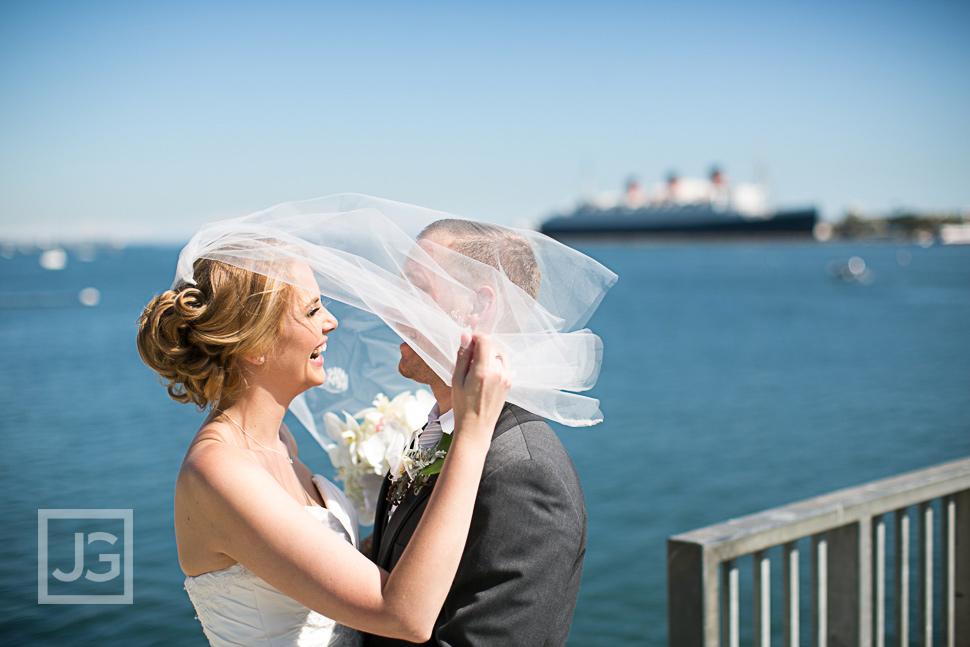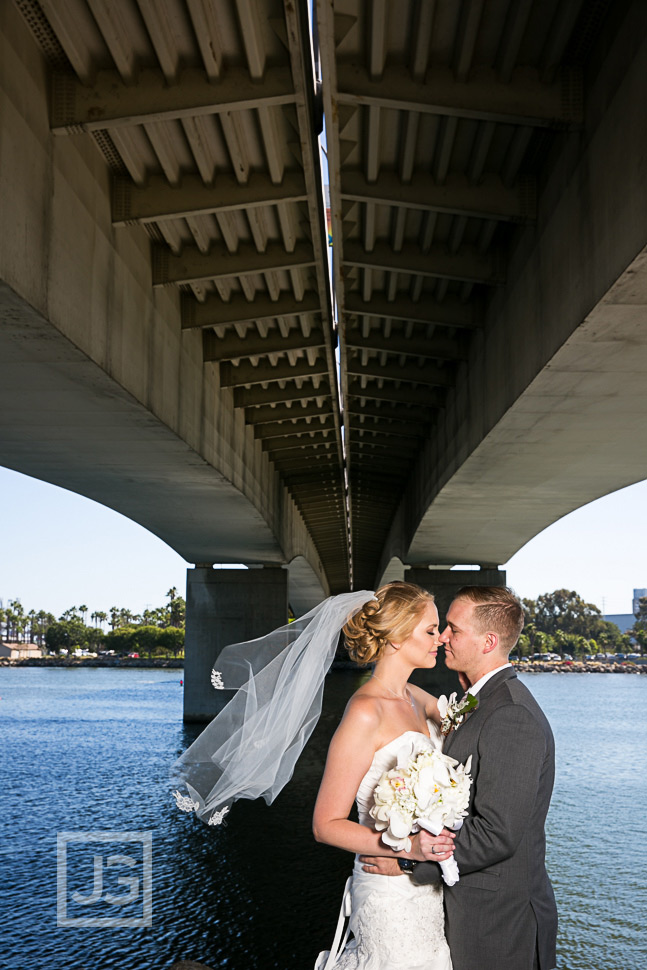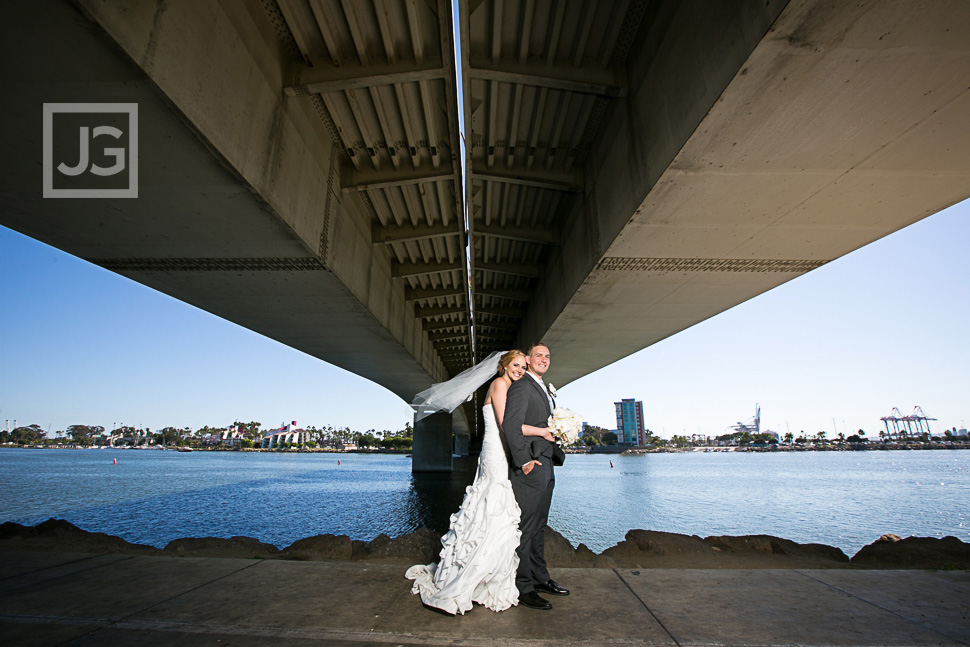 Hotel Maya Wedding Photography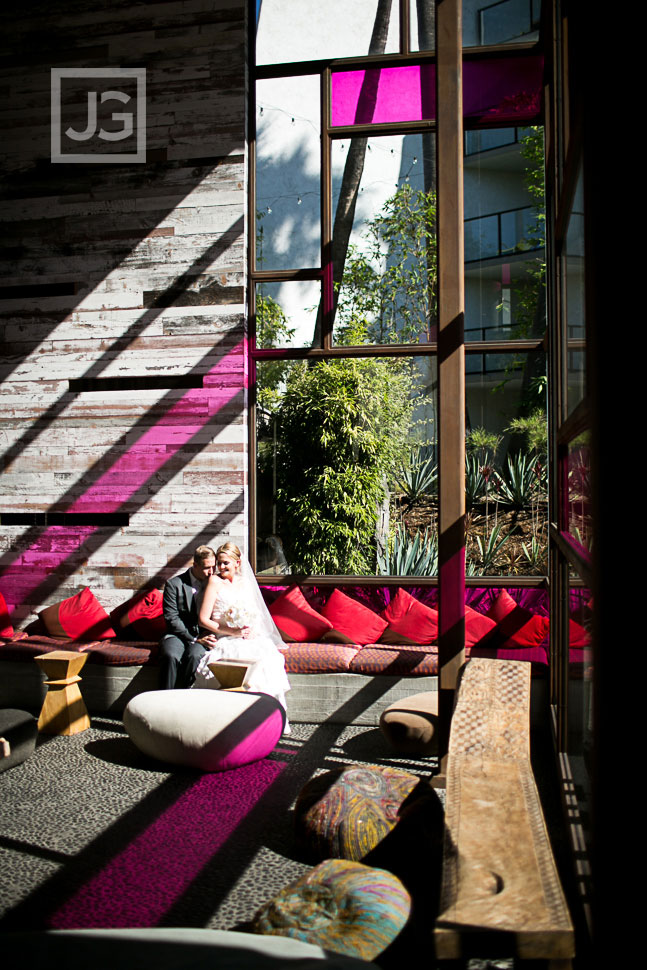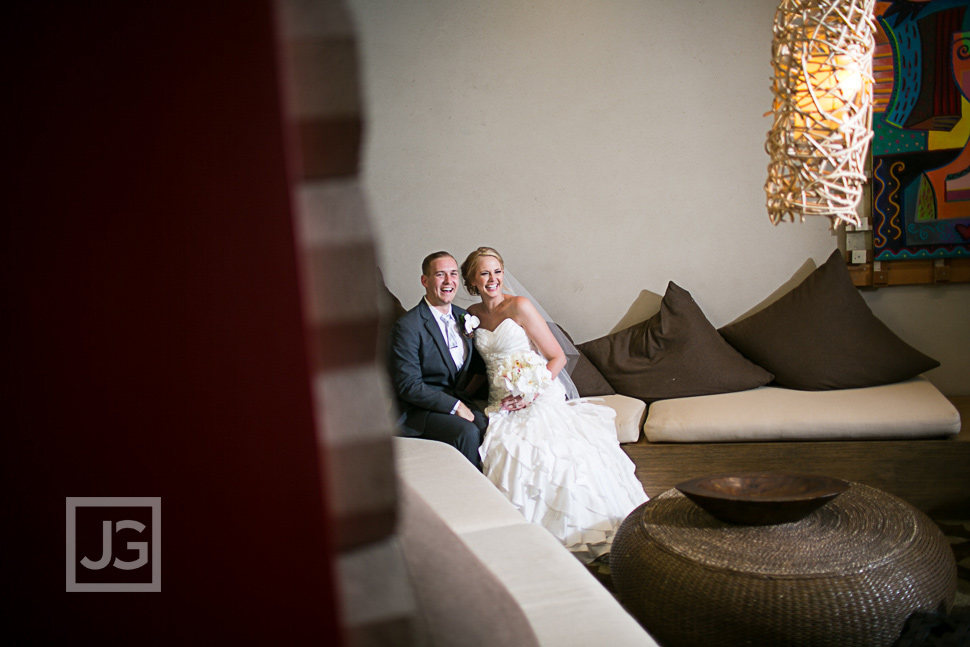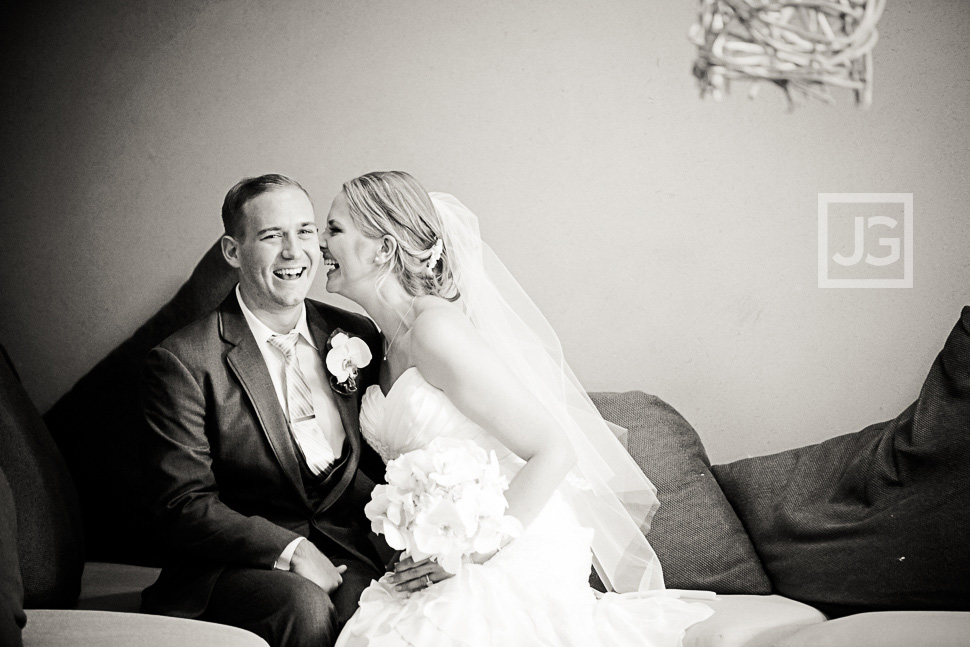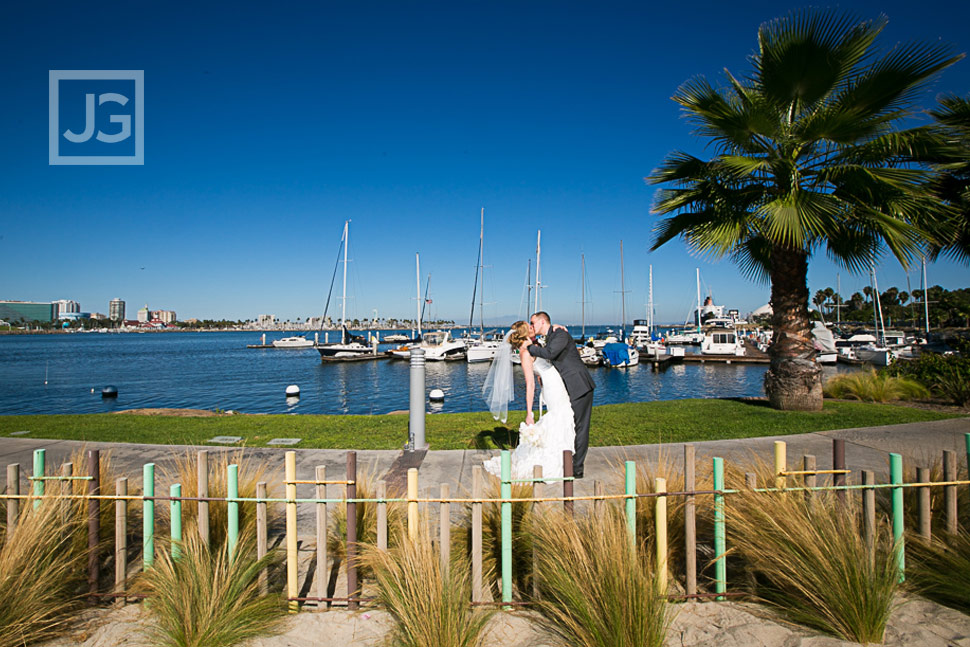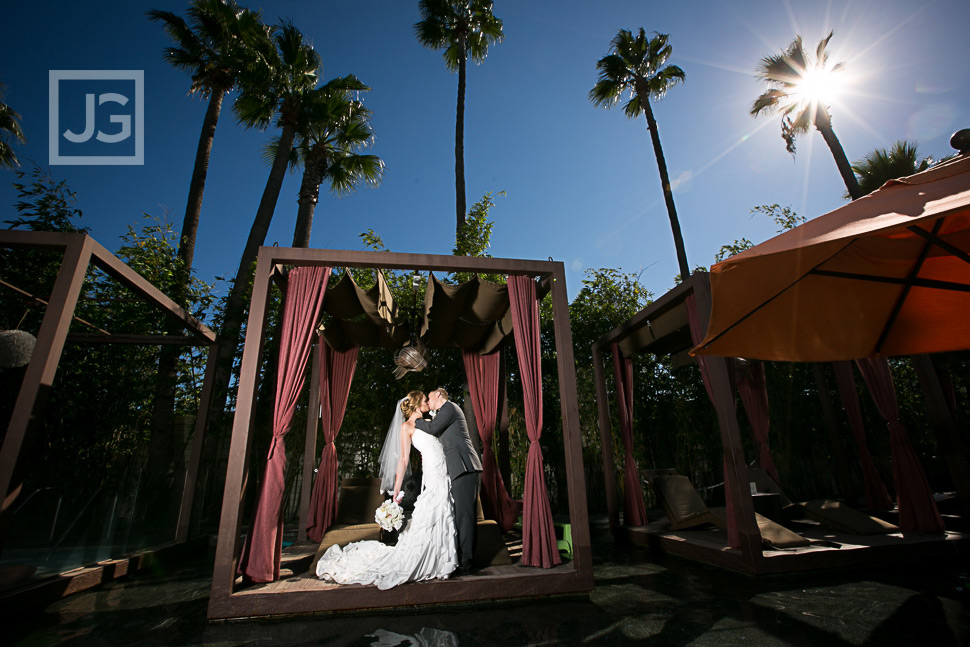 … And the Bridezilla comes out!! j/k!! Kristin was no where near being Brizezilla!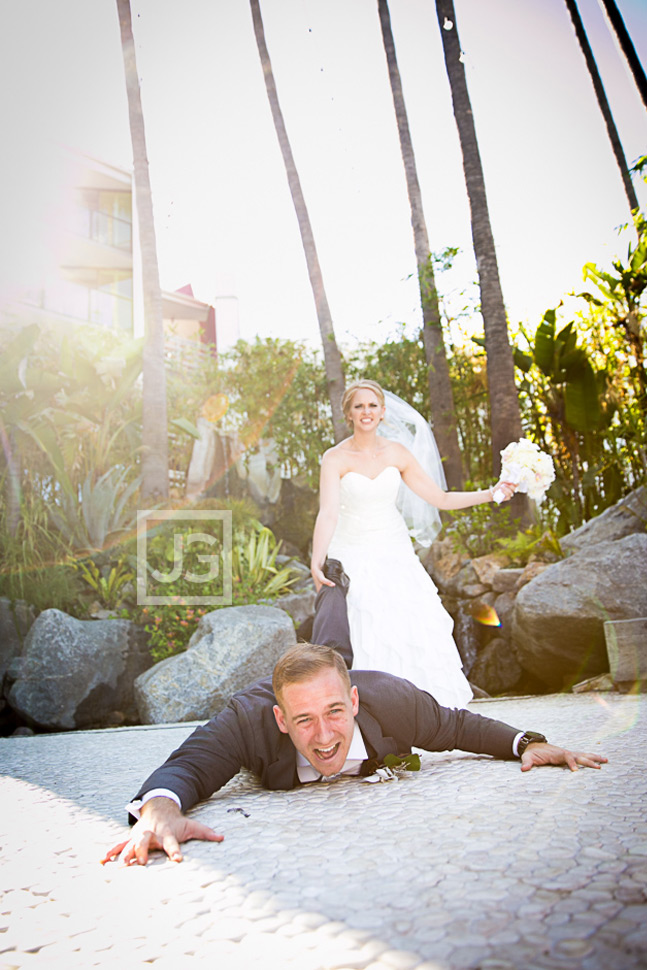 Wedding Party Photos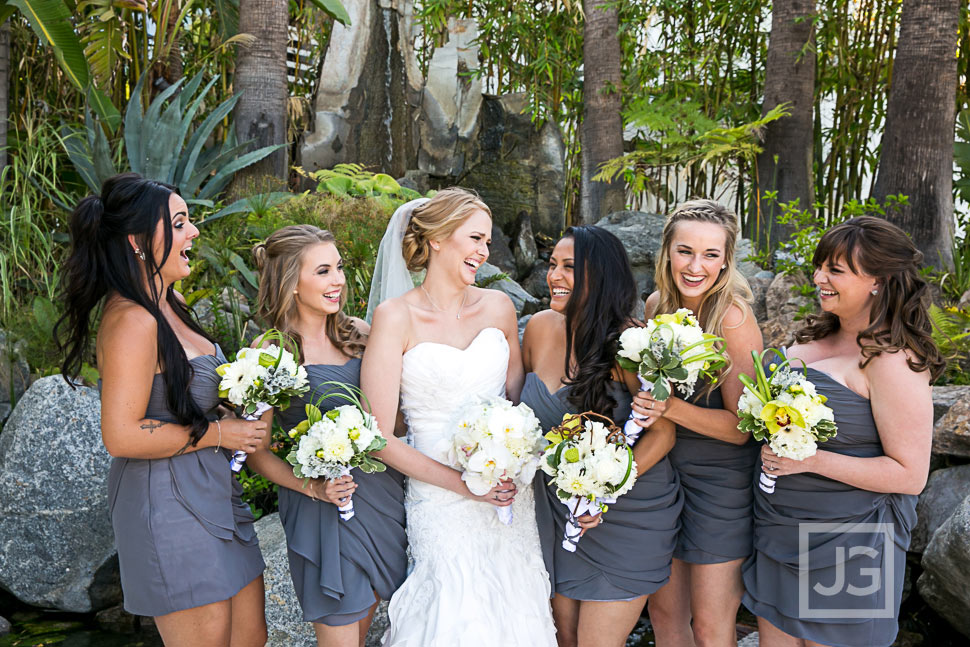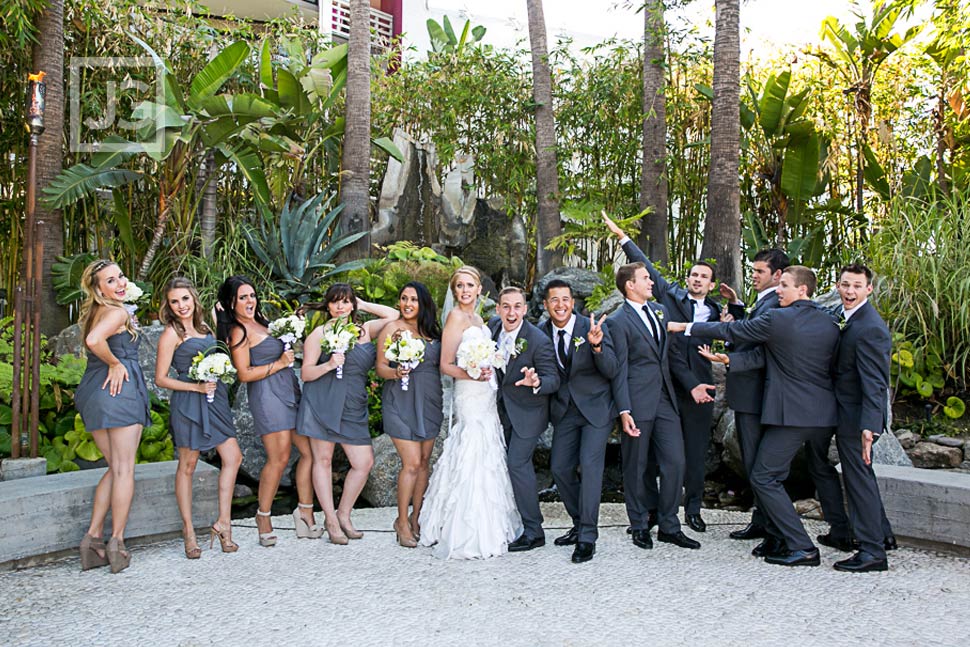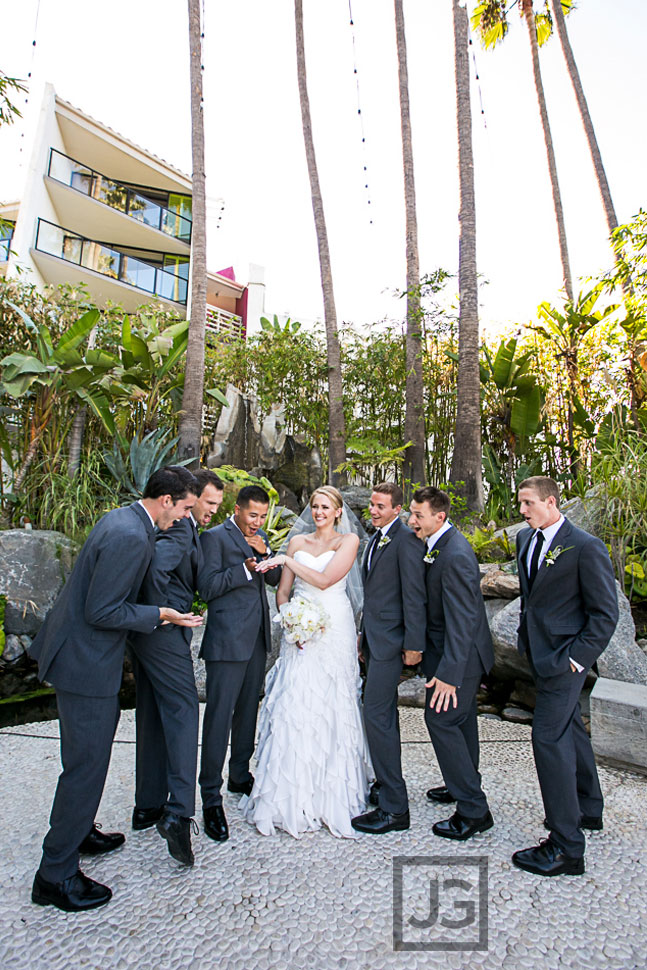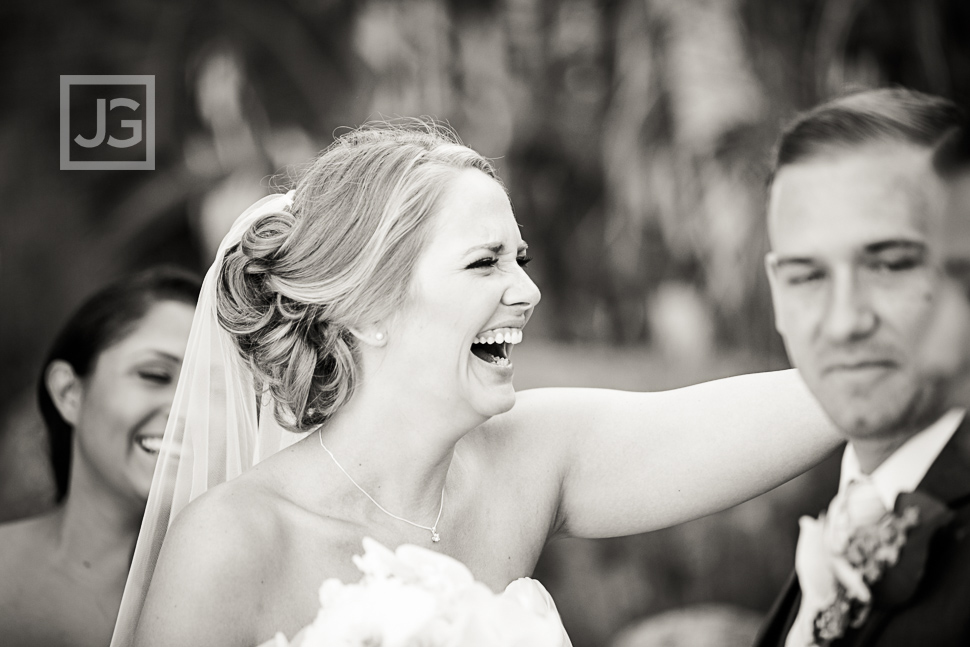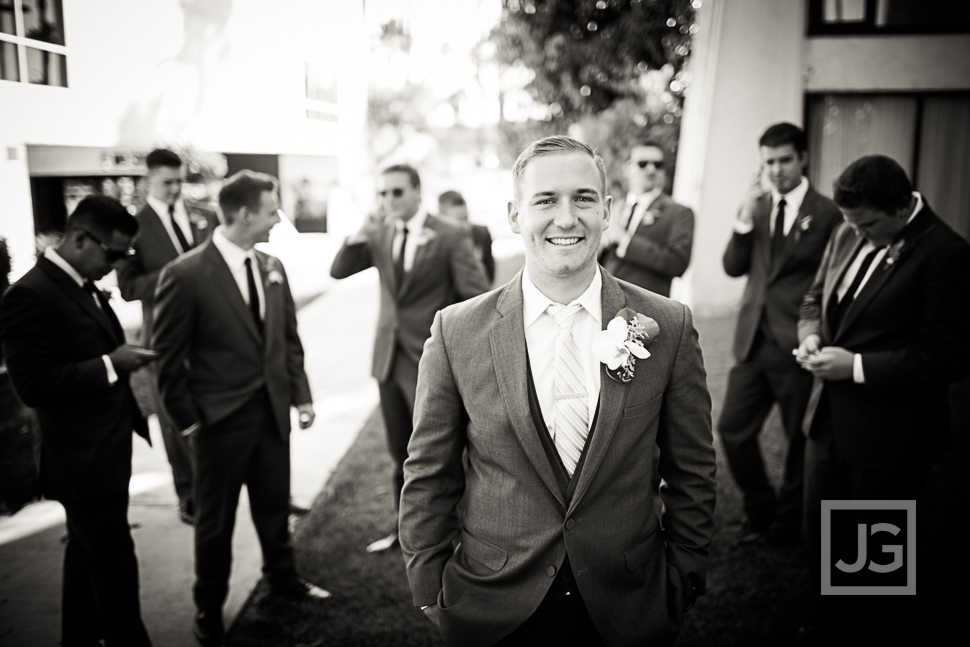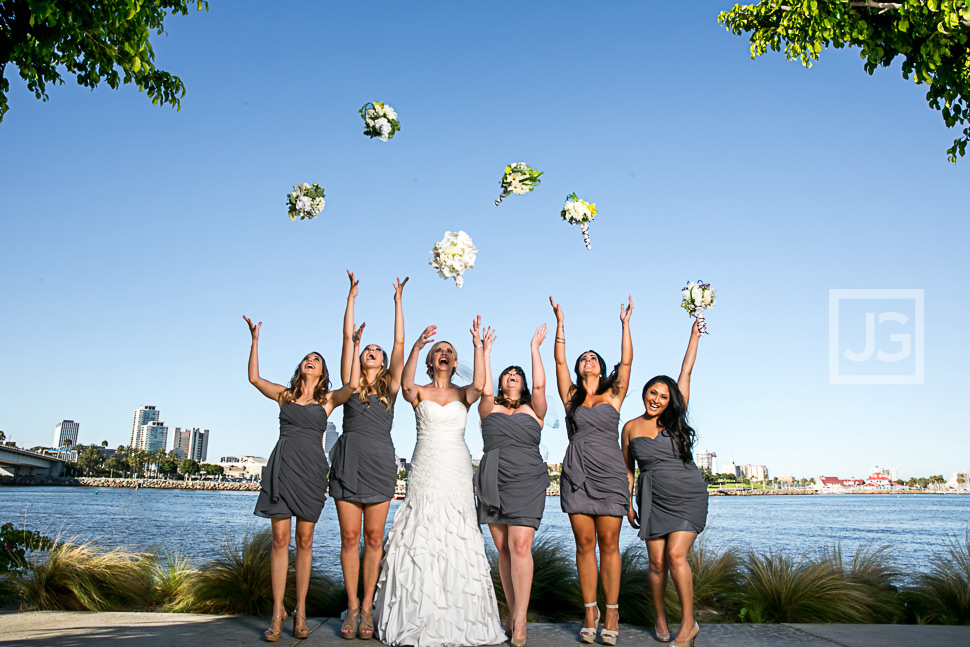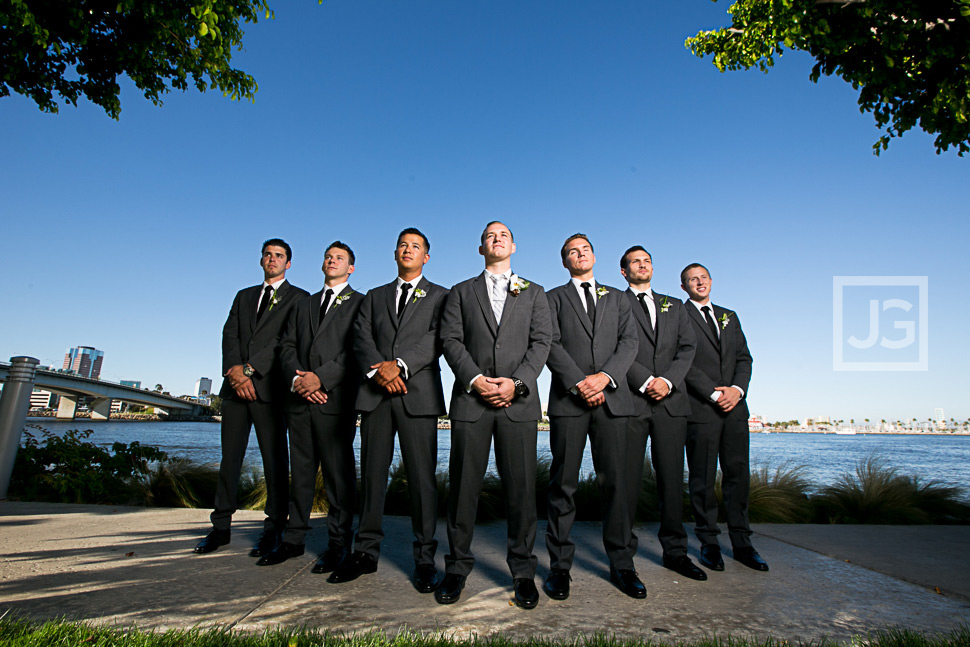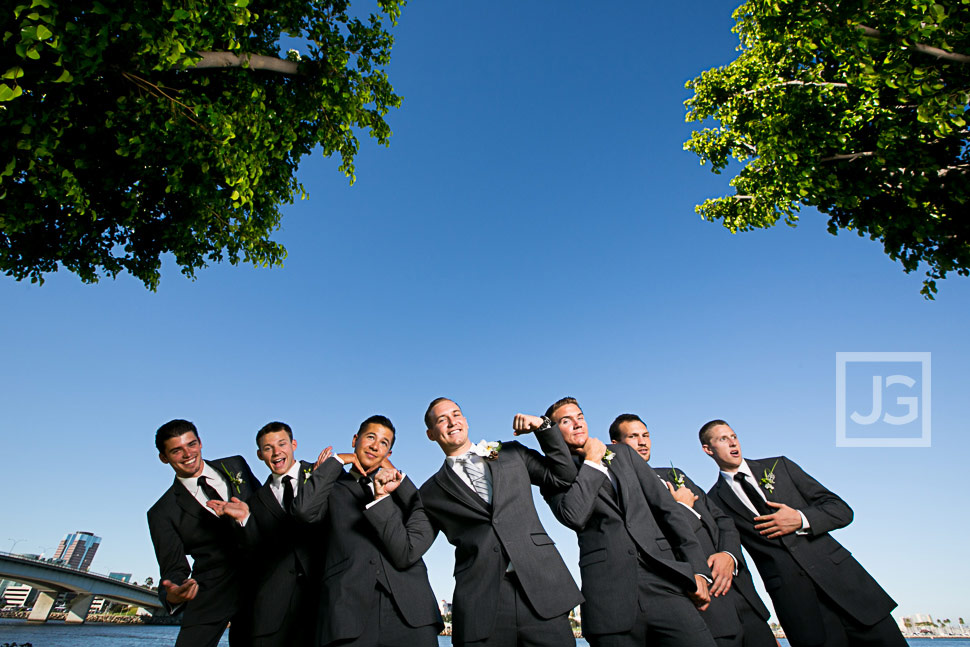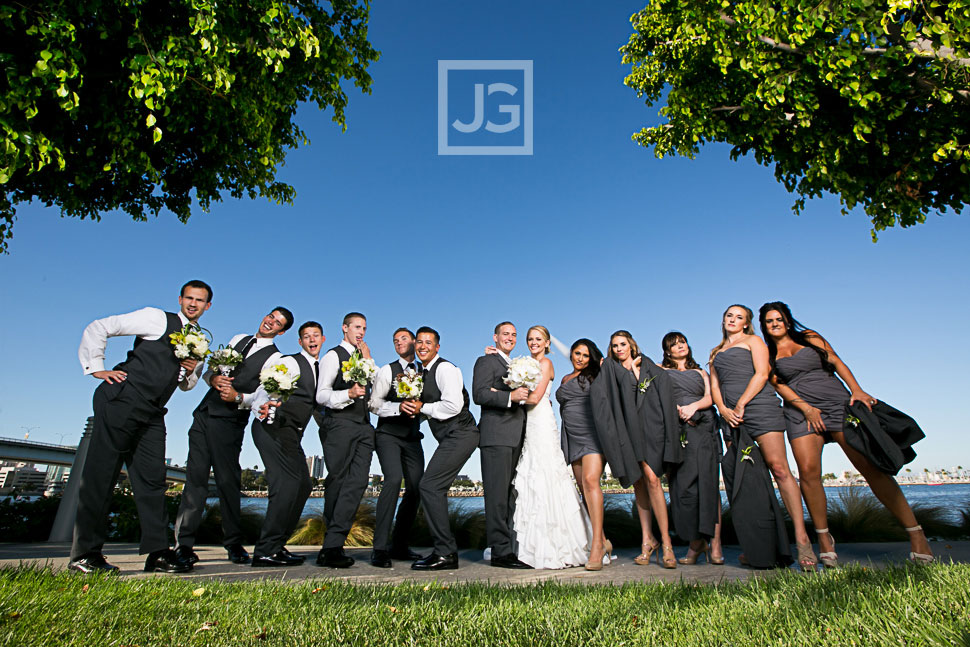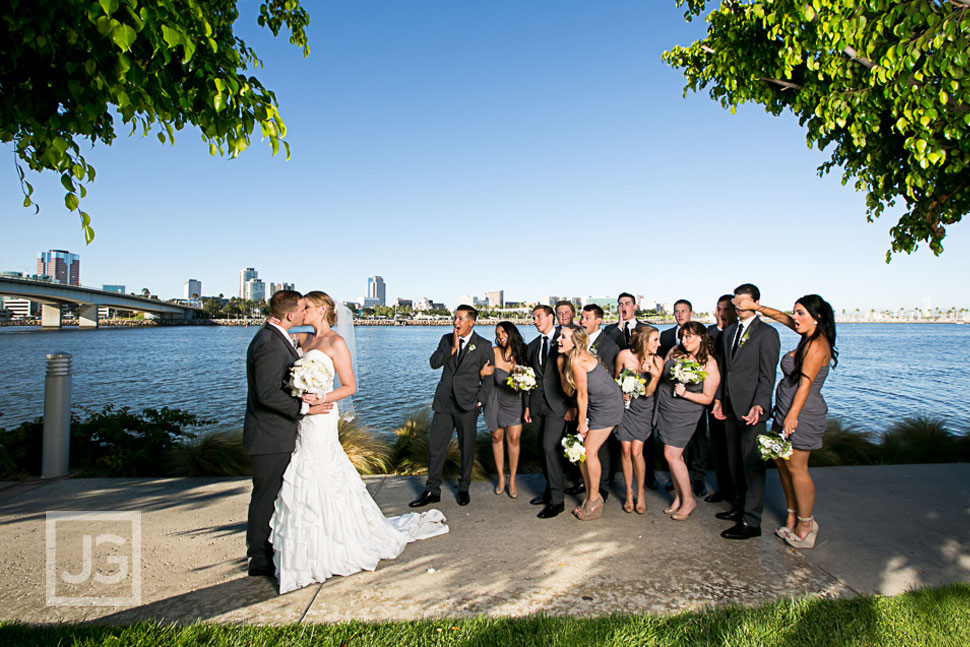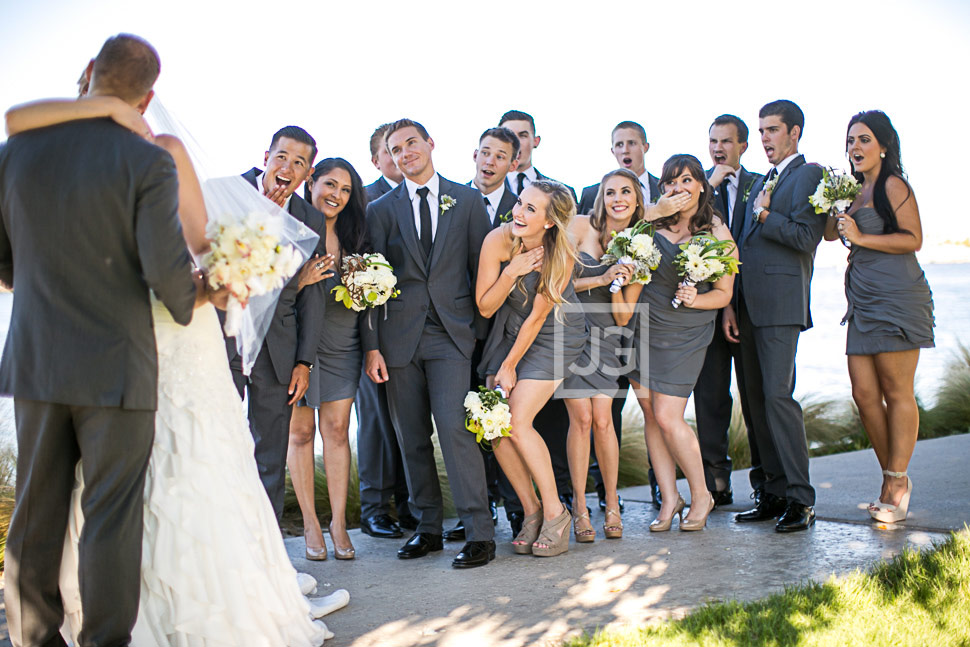 Wedding Ceremony at Hotel Maya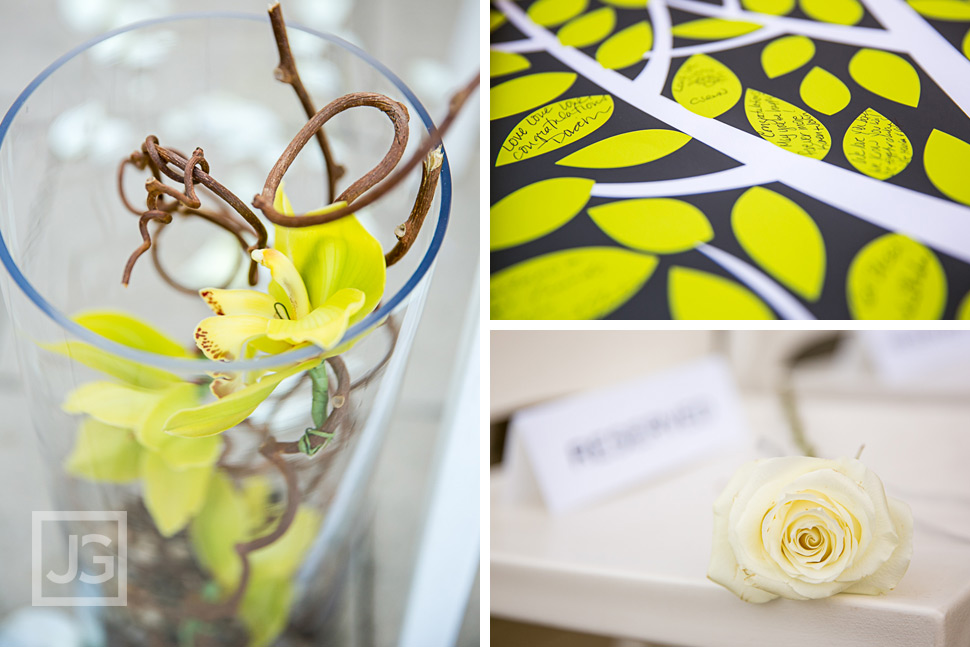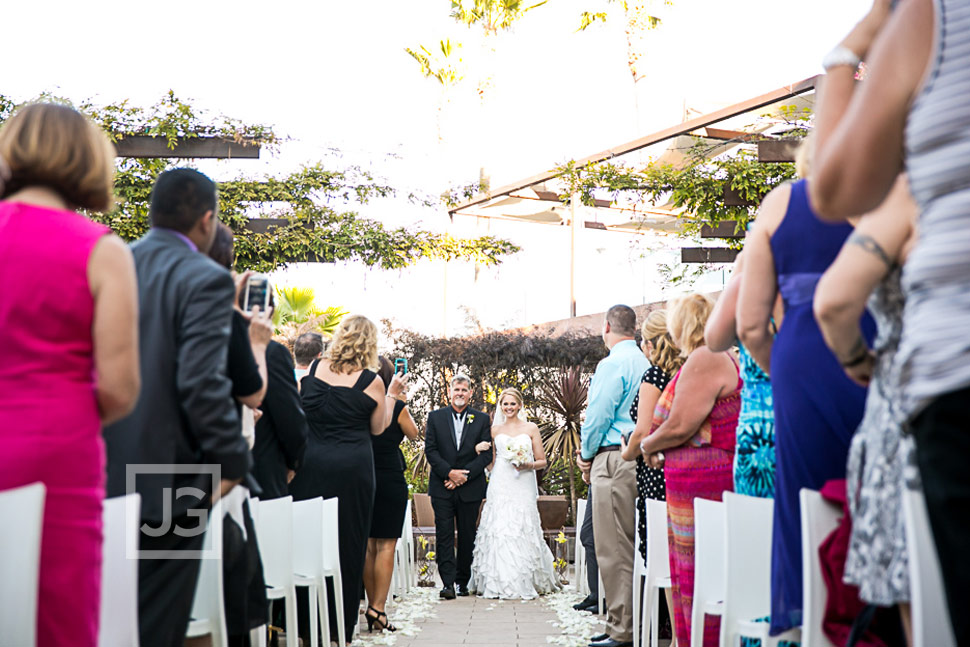 This picture really, really speaks to me about Kristin and Ryan. He had to look away at the same time that she buried her head into her dad's shoulder as they walk down the aisle. Not only is this super-cute, it's also one of the things where a couple will mirror each other in behavior.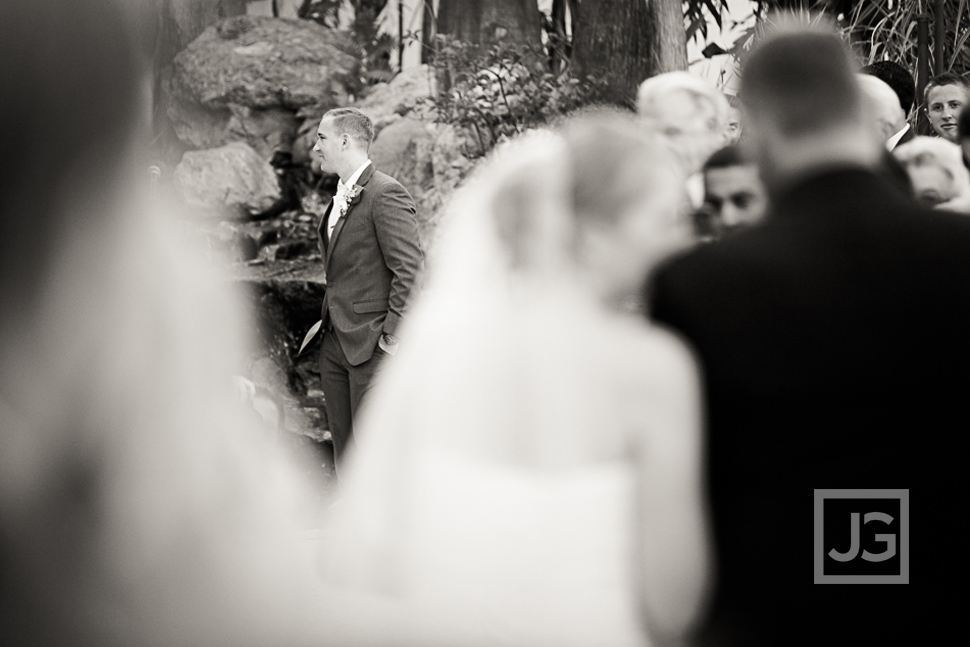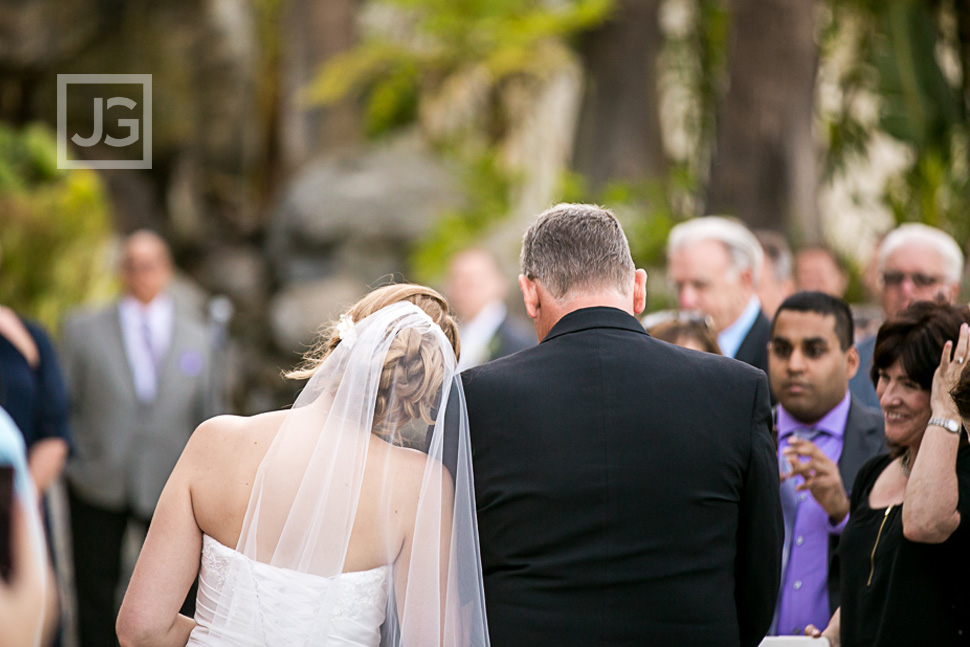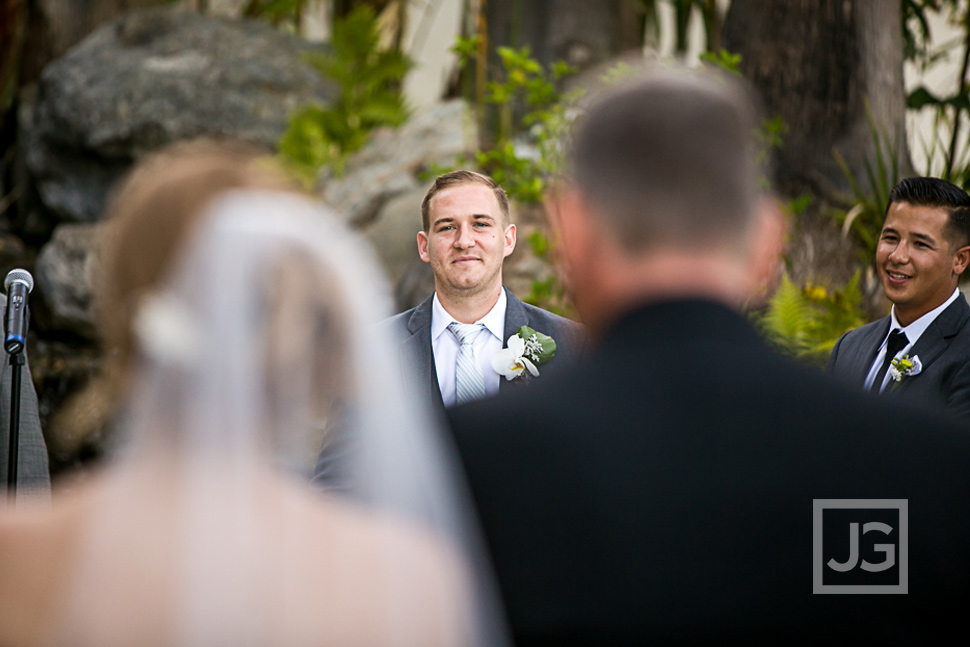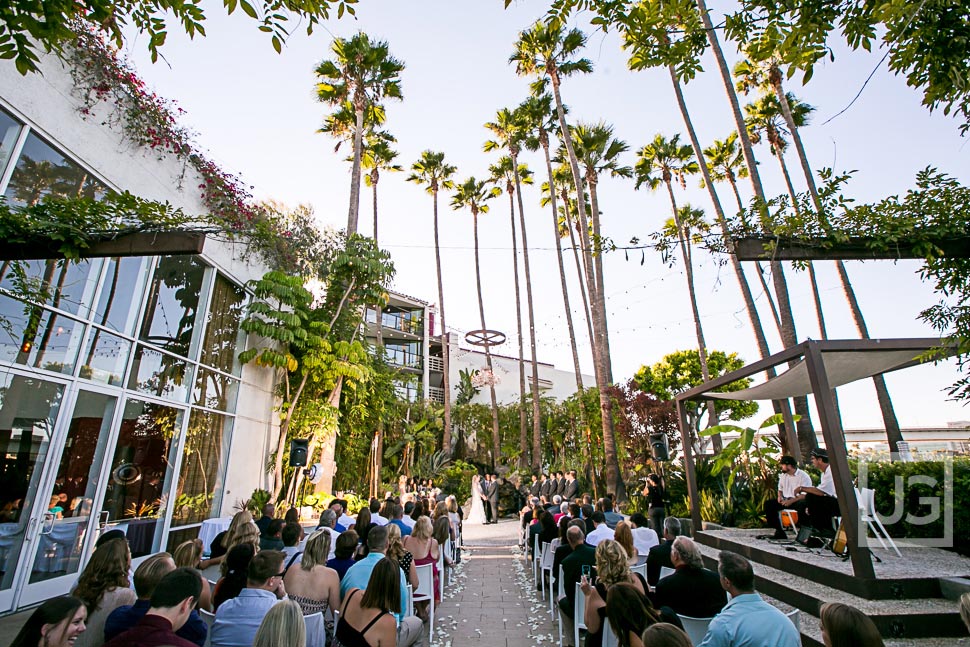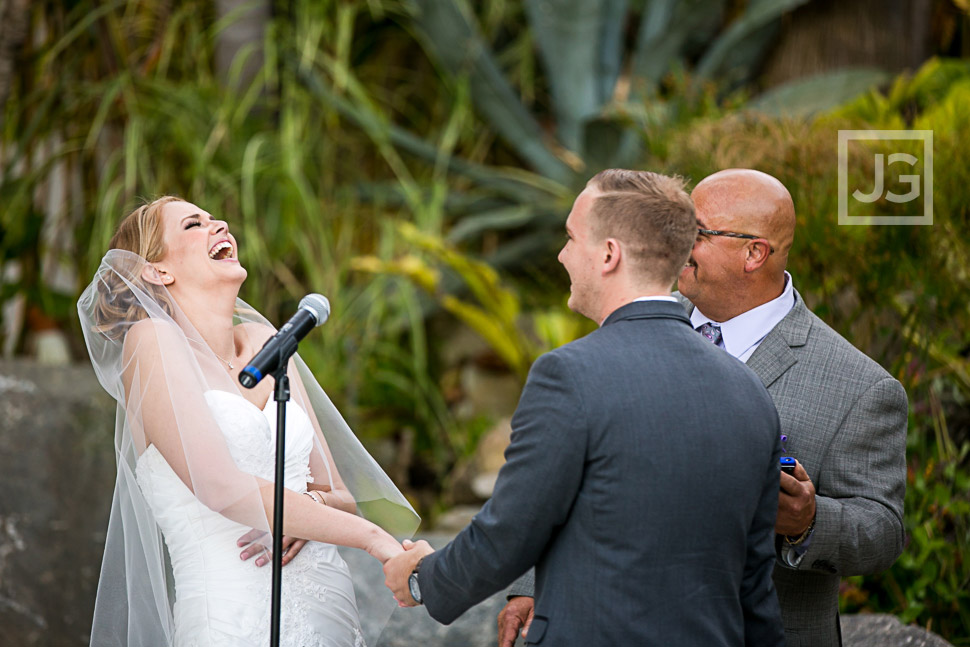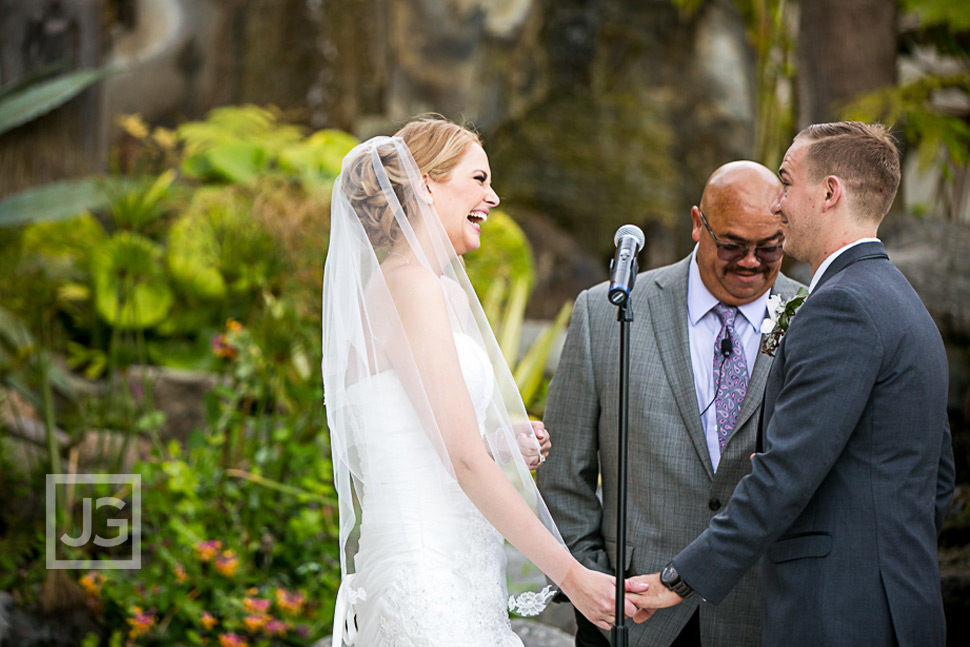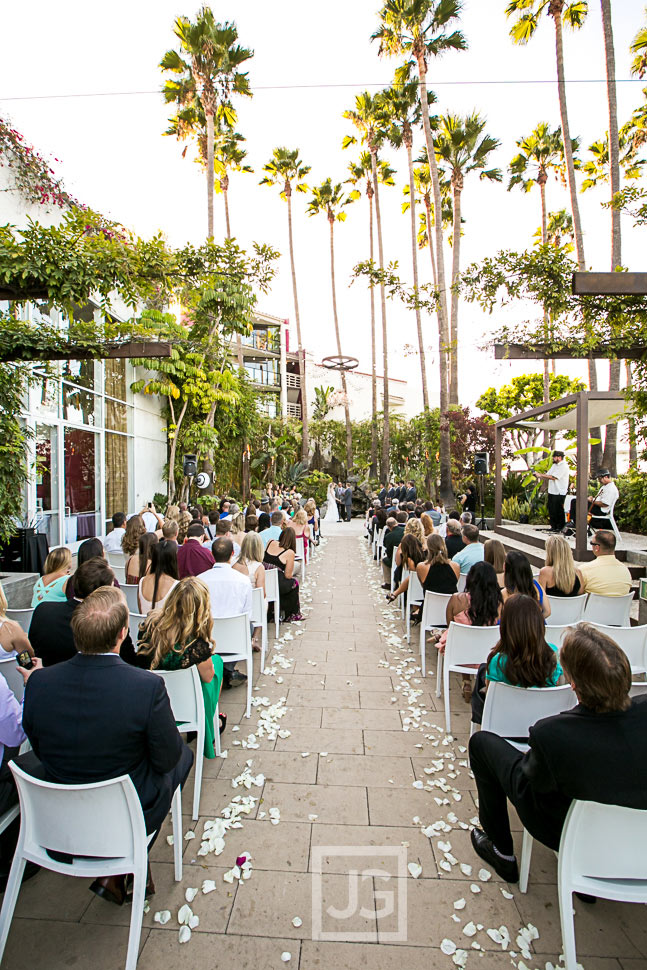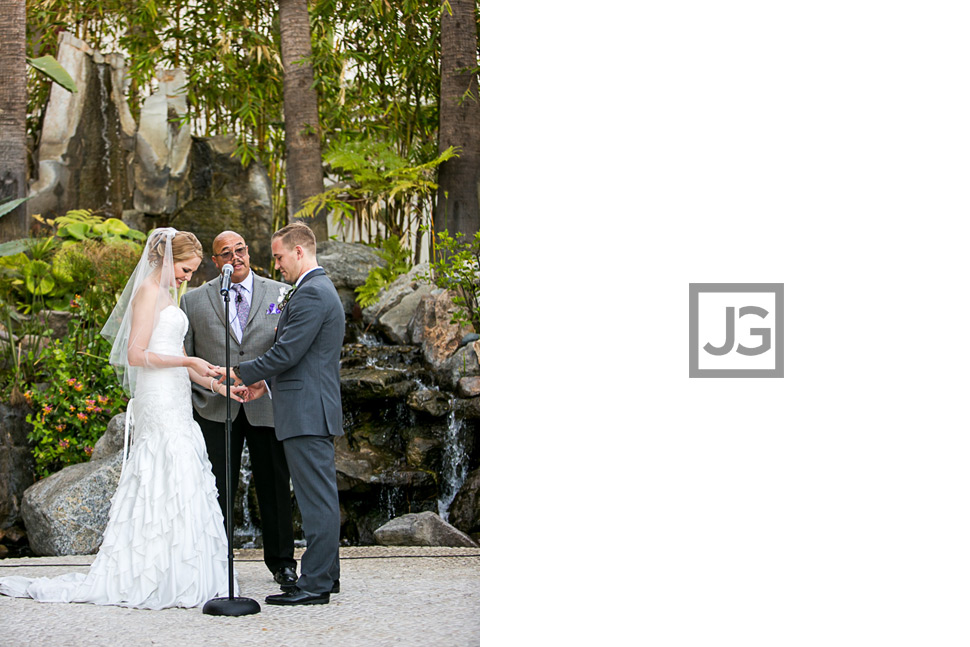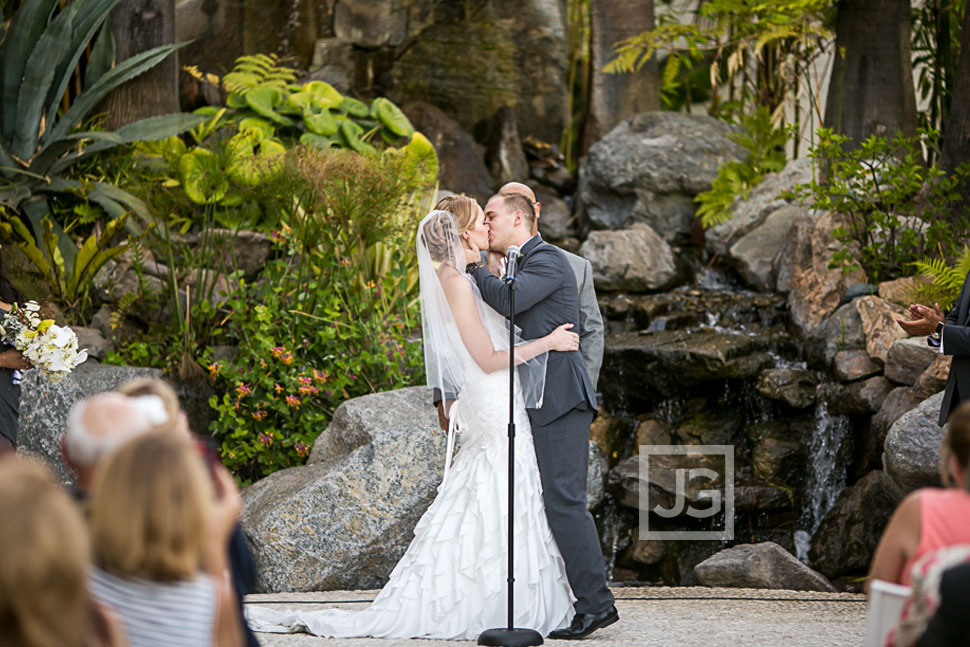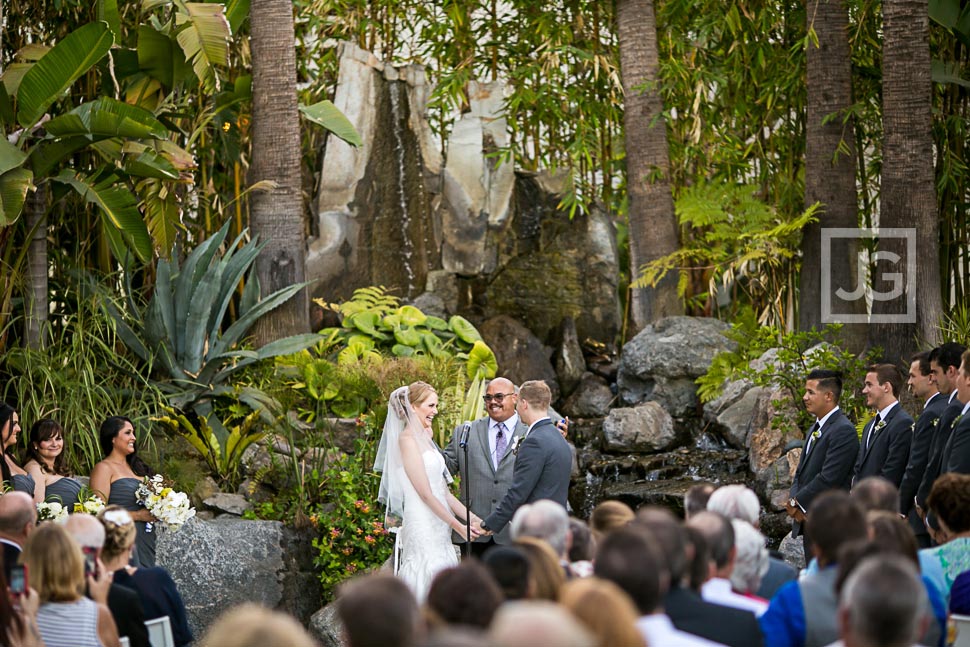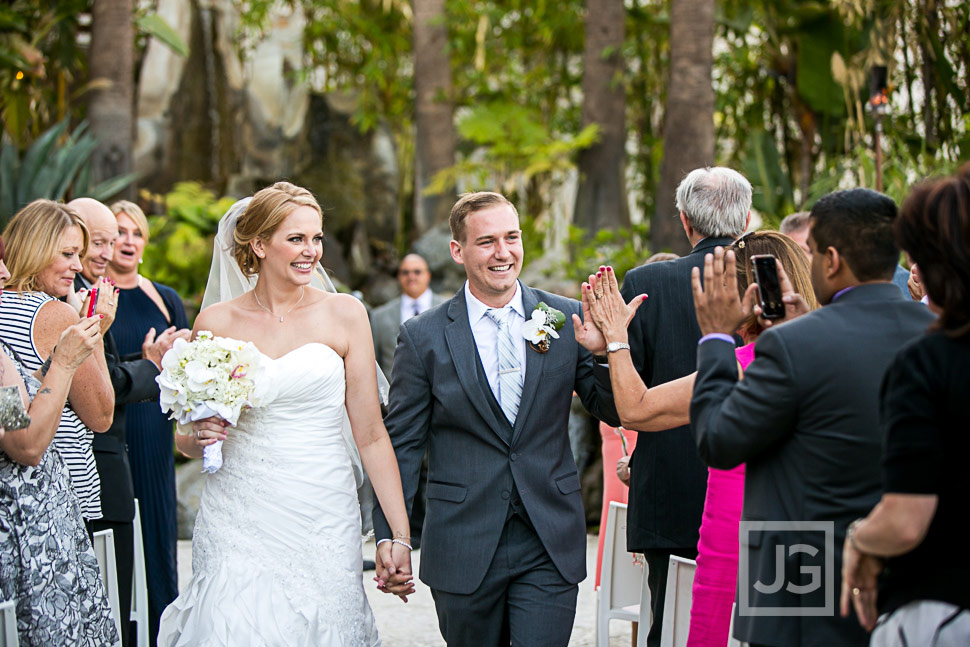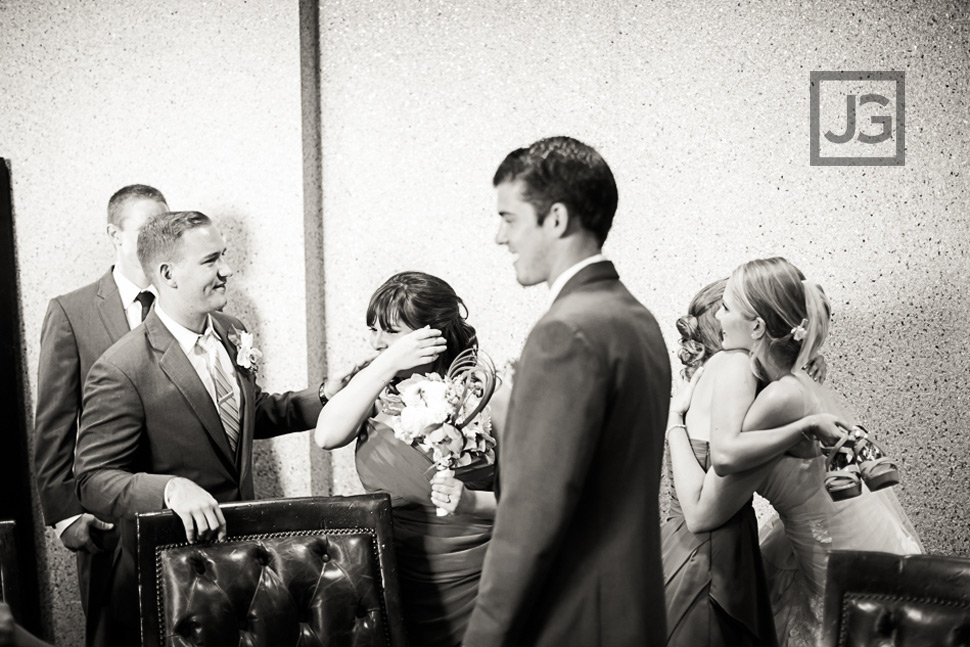 Hotel Maya Wedding Reception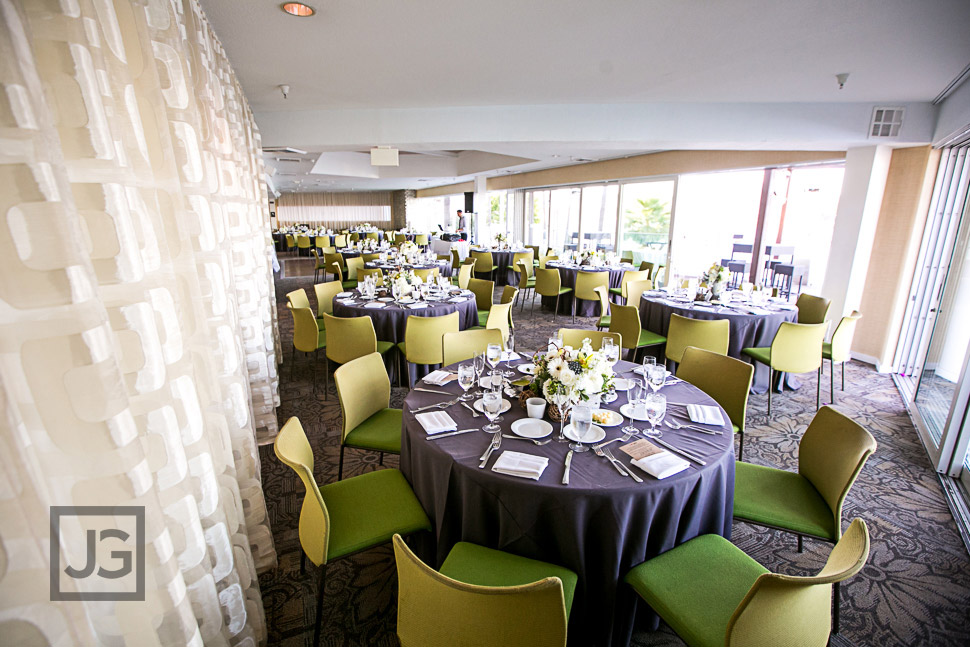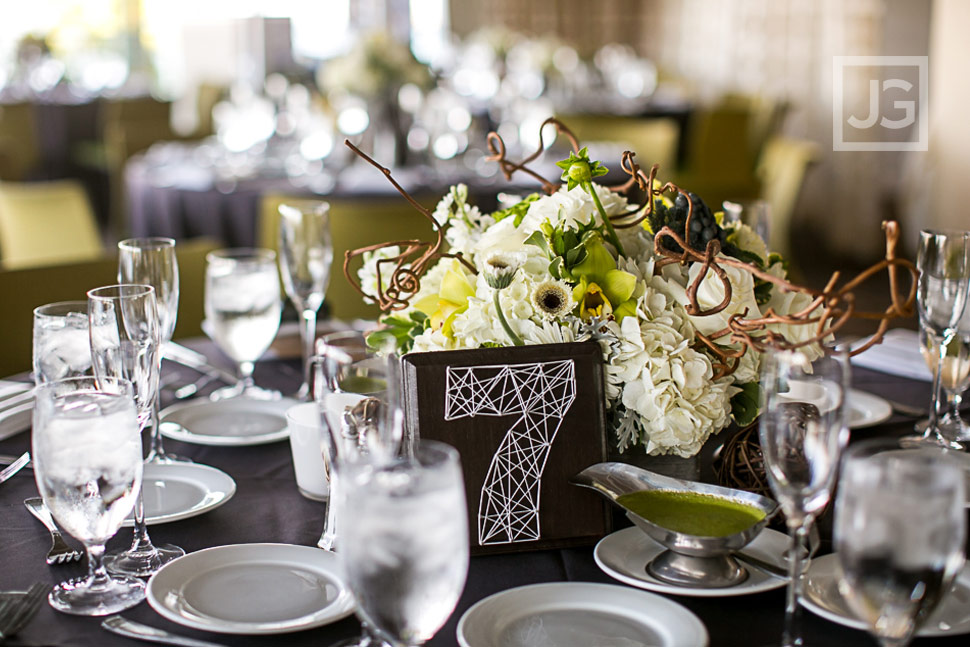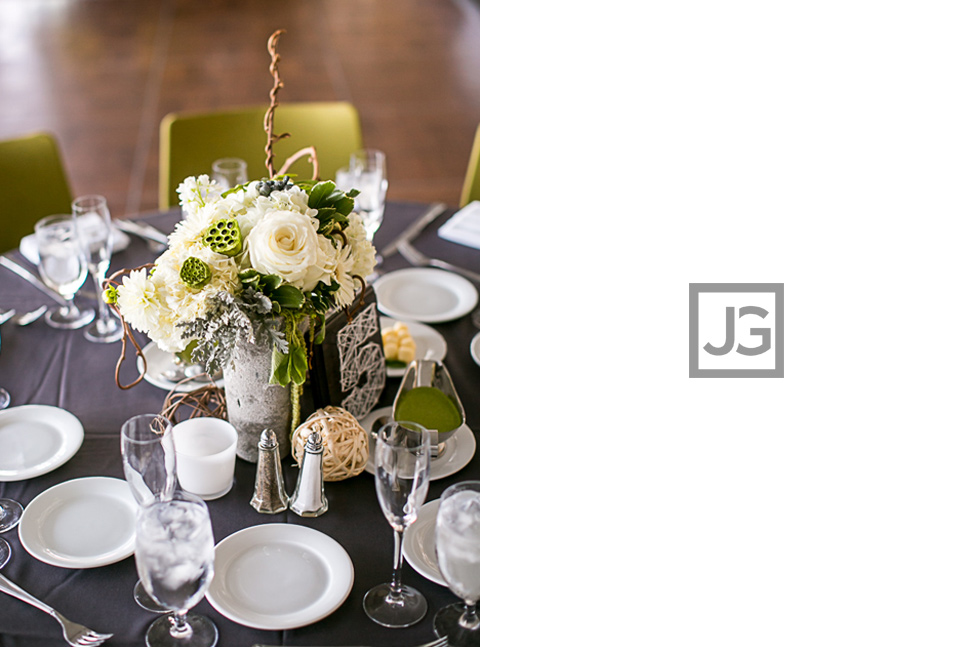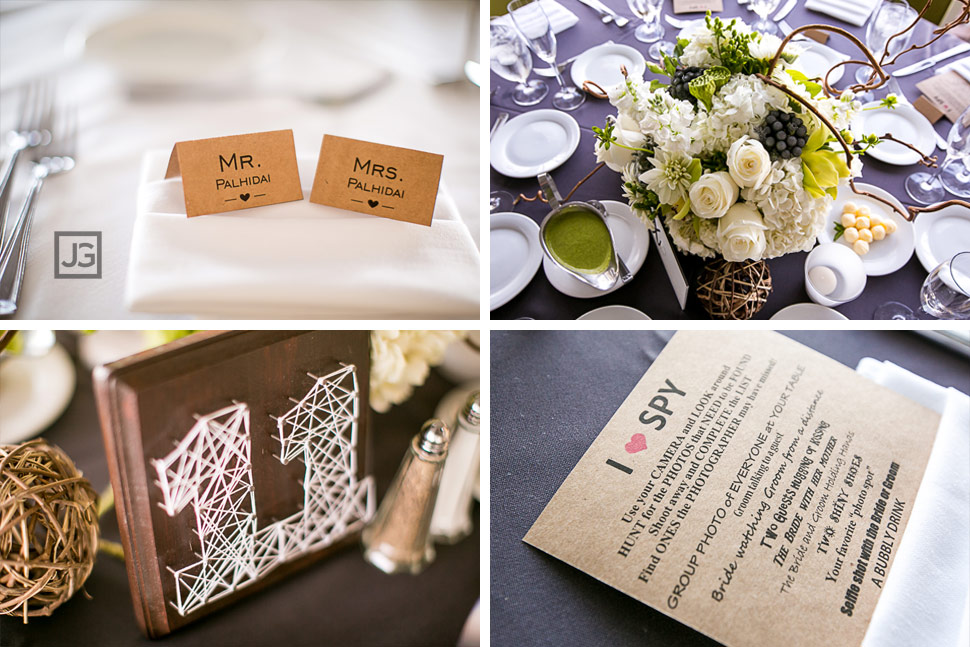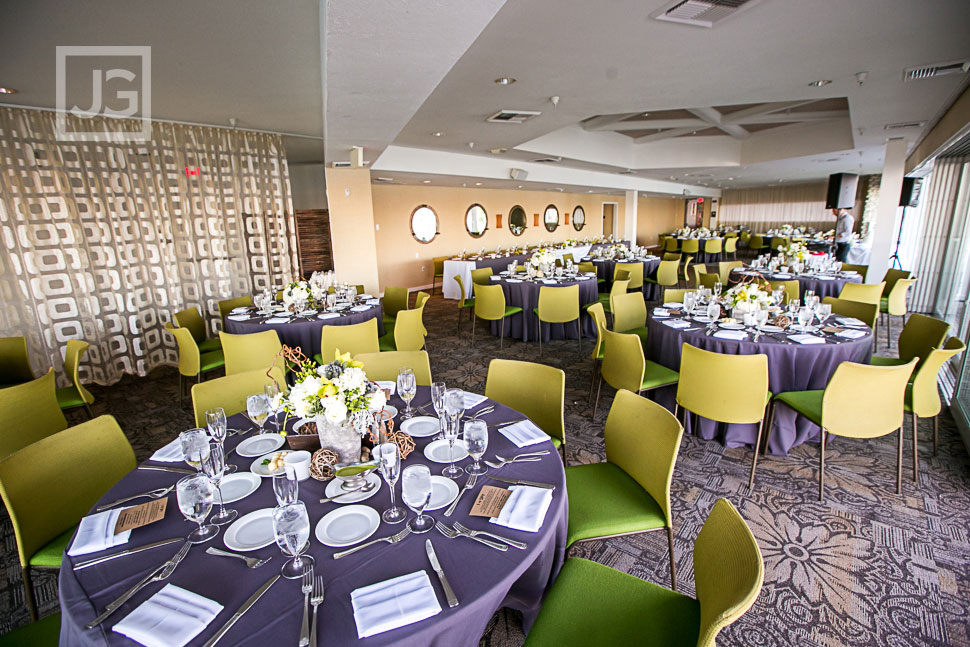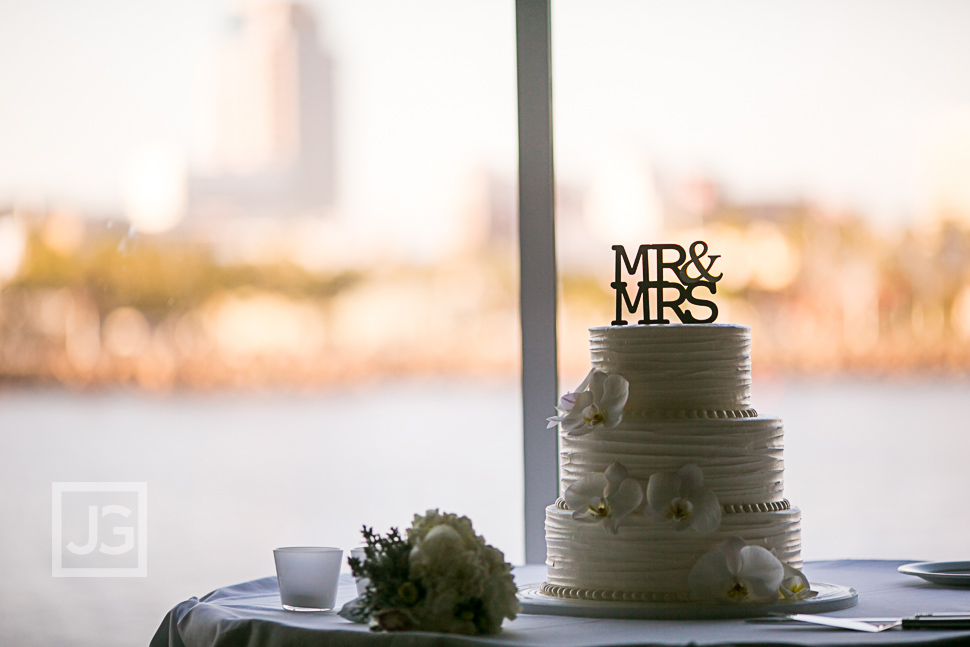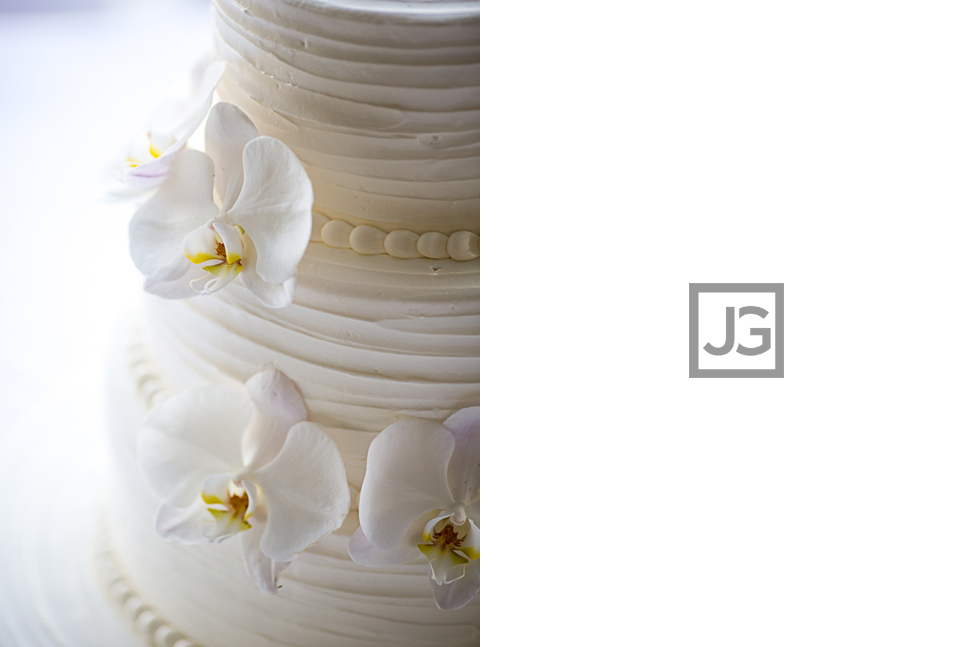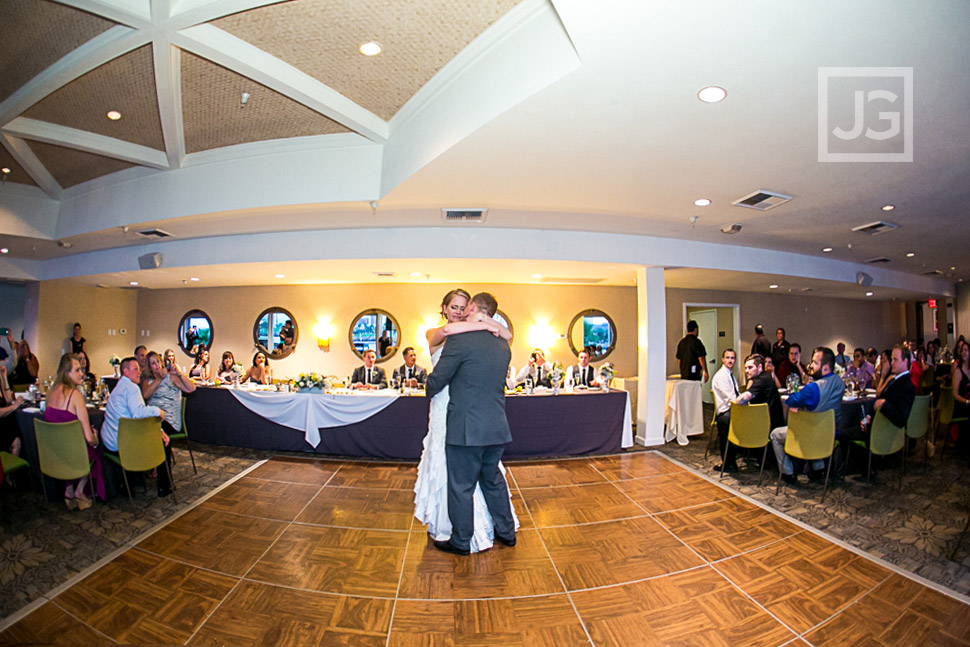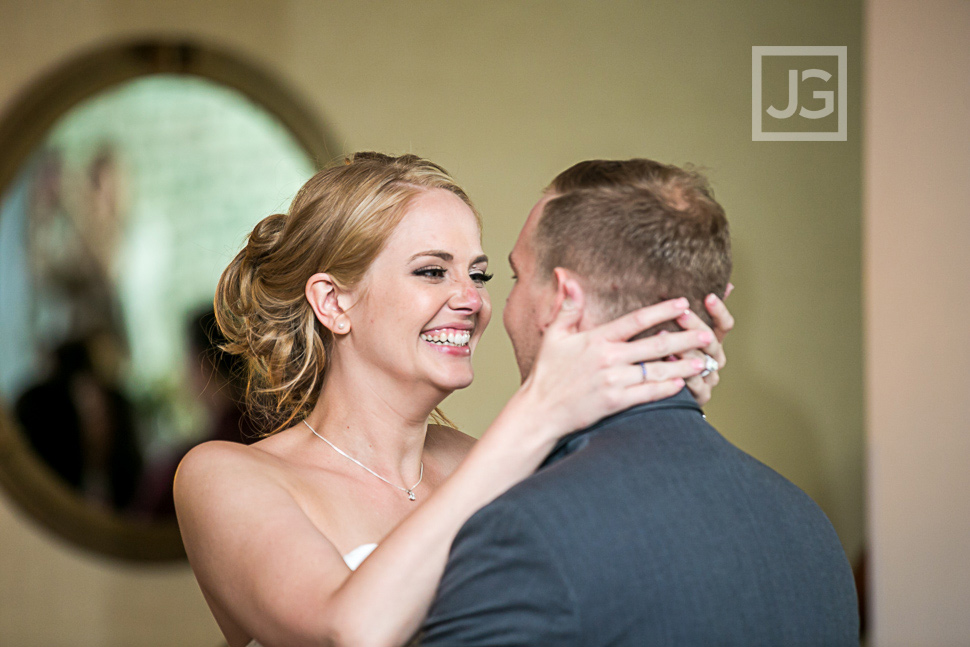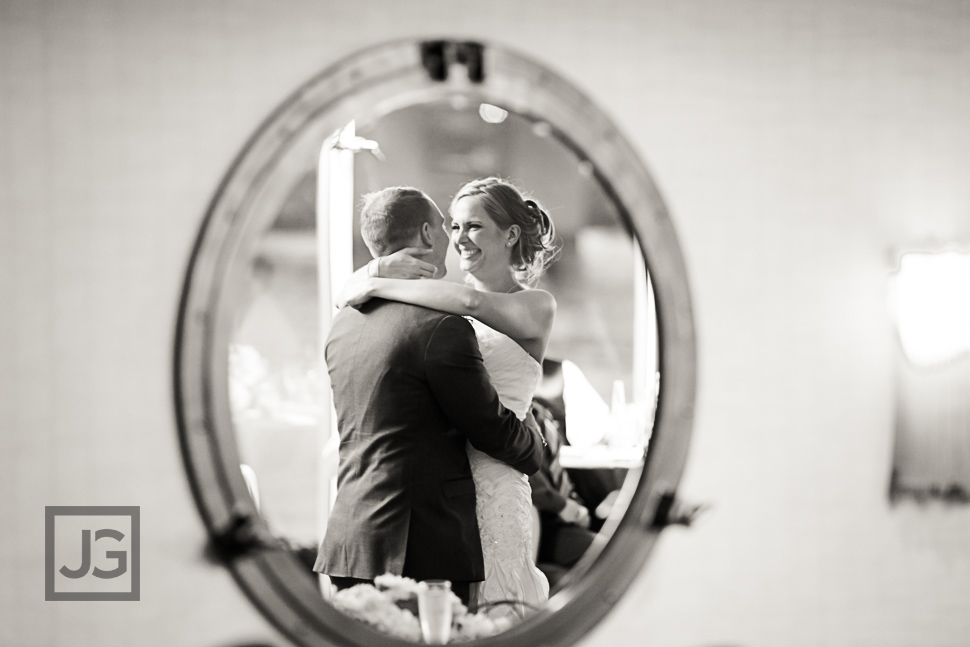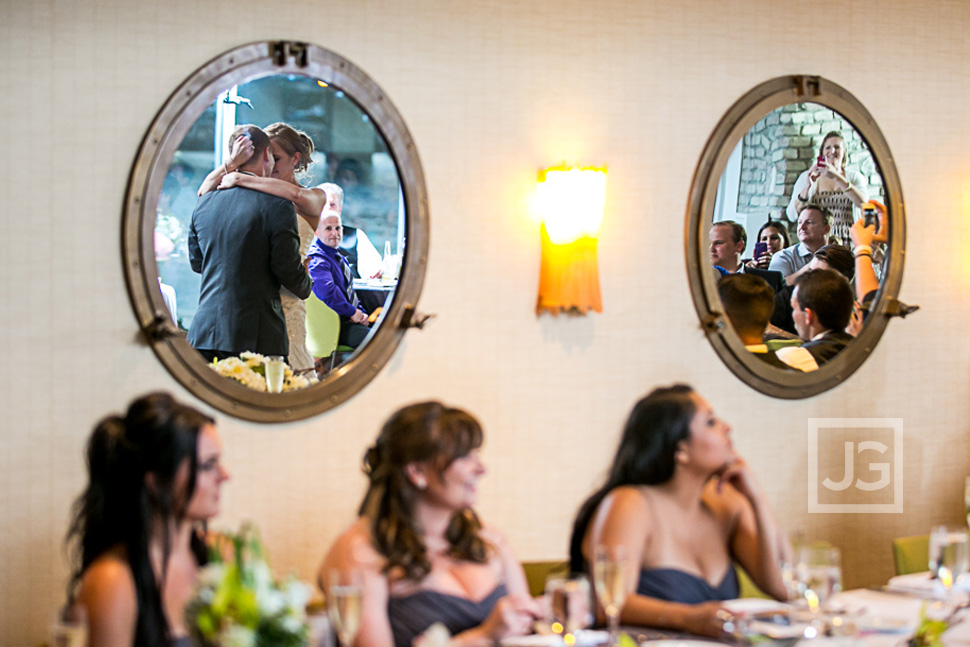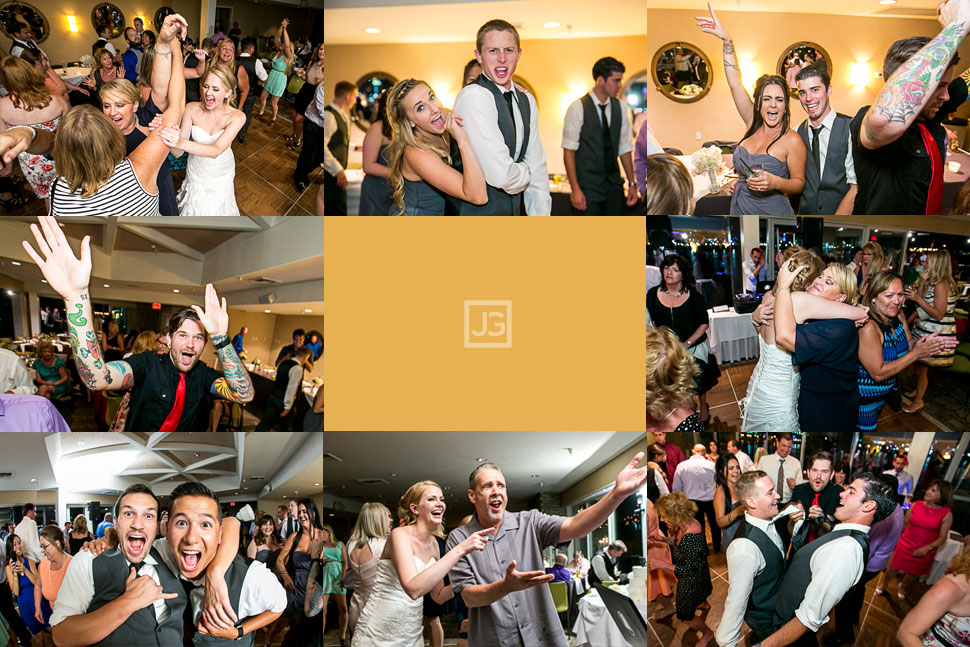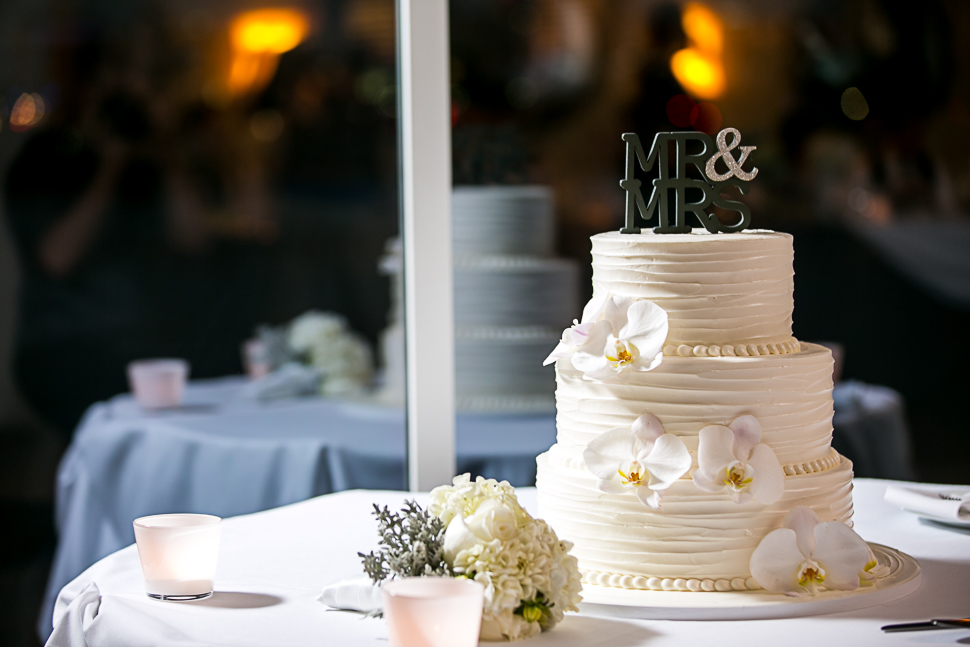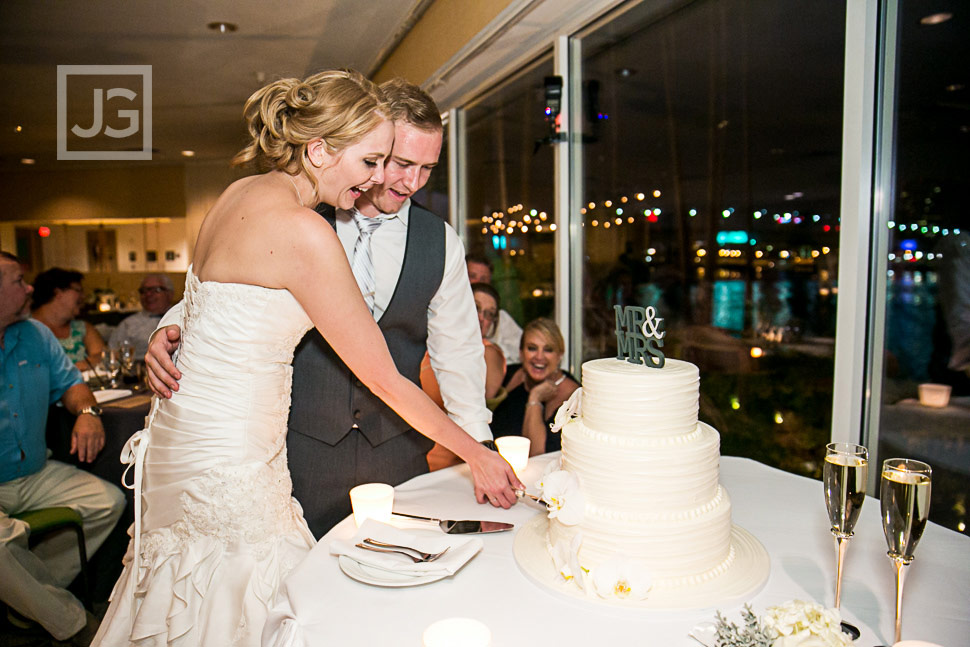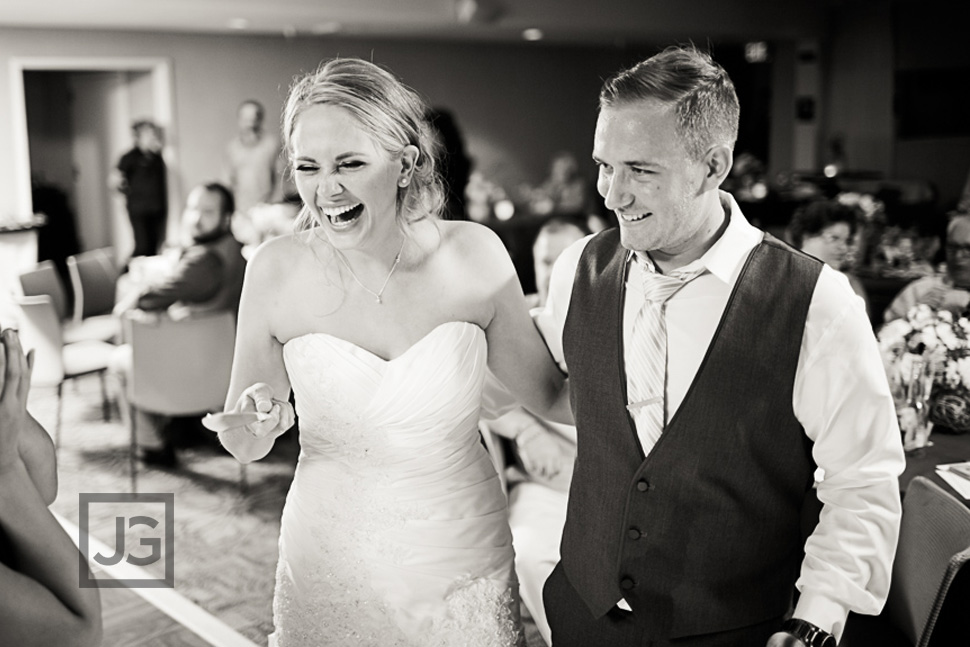 Night Wedding Photos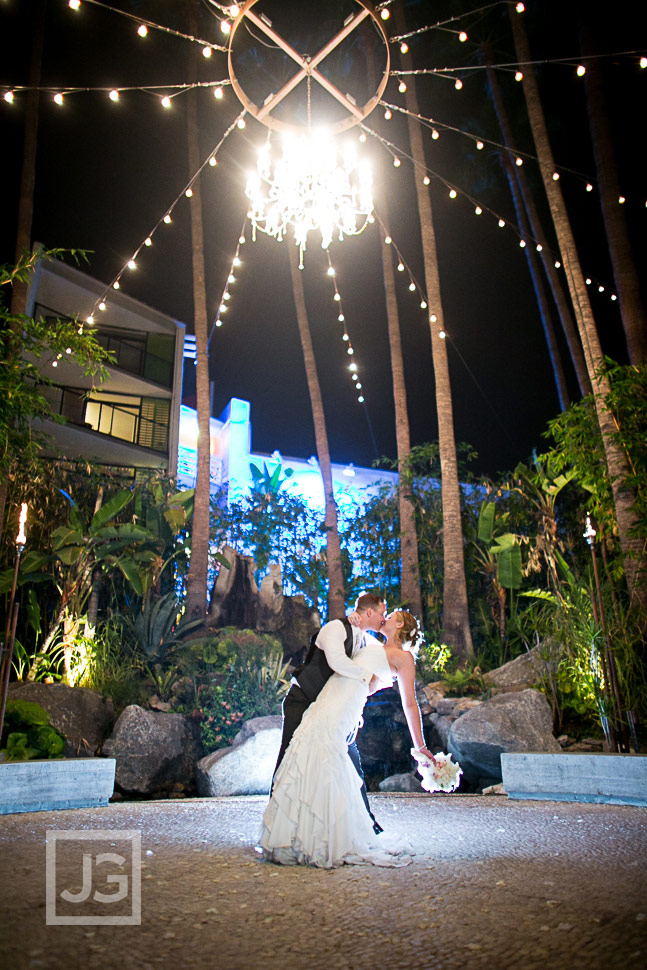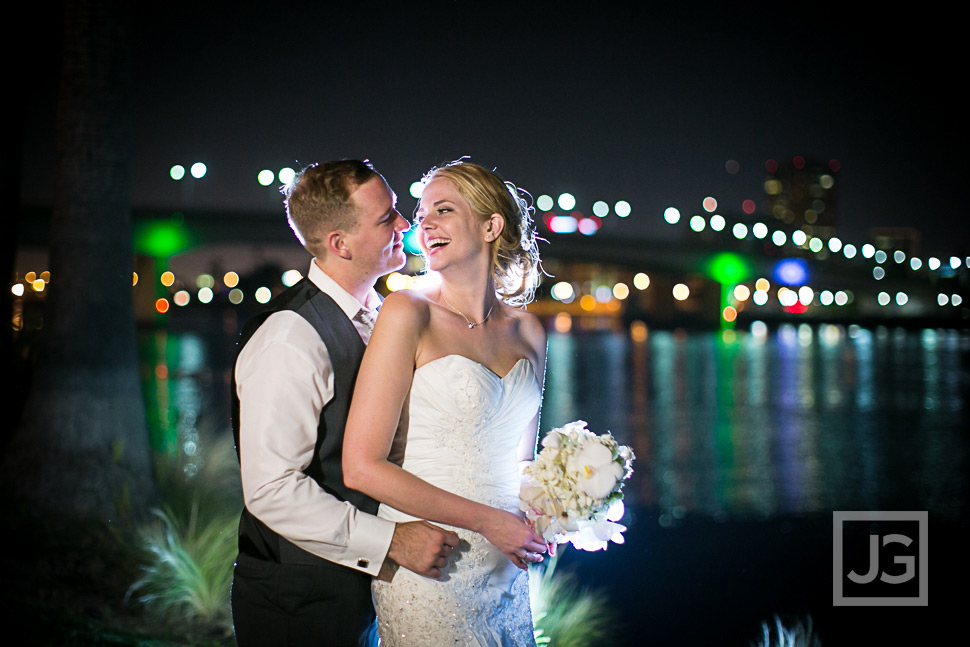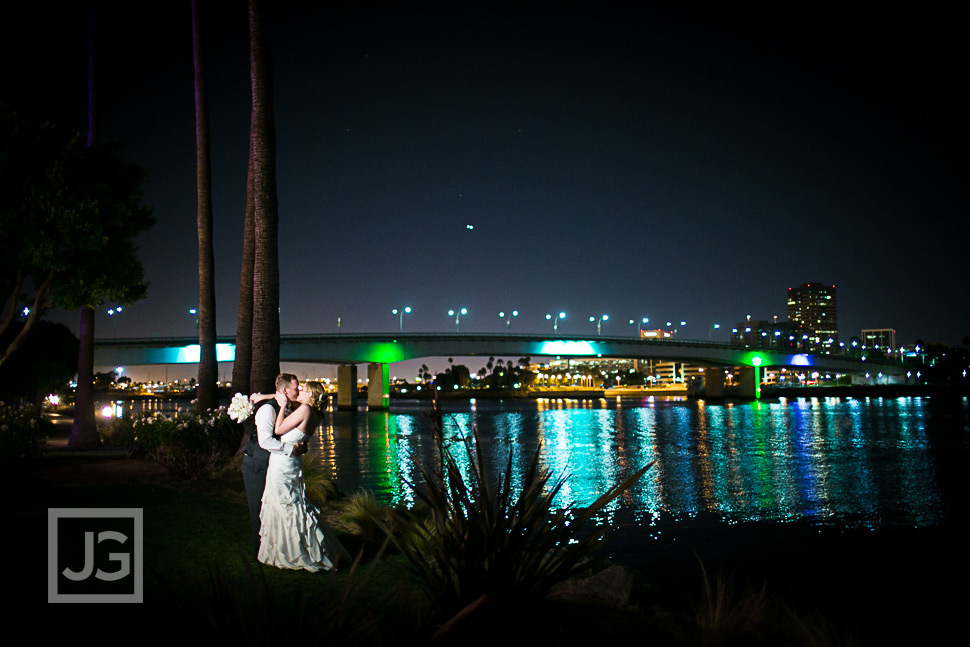 This article shows Hotel Maya wedding photography in Long Beach, including wedding photos at Shoreline Village. Hotel Maya has arguable the best view of the Long Beach skyline across the Long Beach Harbor.
For more of our wedding photography, make sure to look around our wedding blog. For example, we have many more examples of weddings in Long Beach.
We also have more recent work posted up on our Instagram account. Here's a post from this very wedding: