I absolutely LOVE the Fall season!!  What's there not to like about it?!?!  The leaves are changing colors, the cooler temperature, the family functions and festivities… all create a great transition from the summer heat to the warmth of the holiday season!!  I LOVE, LOVE, LOVE it!!!  There's so much to look forward too!!  The Fall season is also the time of year where I get lots of calls for family portrait photography.  Aside from wedding photography, family portrait photography is also one of my favorites.  I love capturing the warmth and happiness of a family and the pure and genuine laughter of a child(ren).  I love children… not gonna lie!!  I'm actually getting the itch to have a baby myself from shooting all the family portrait sessions.  (Please don't let Gavin know I just said that).  😉
The Feld Family was a perfect way to jump start the family portrait season!!  Samantha and Jason have two gorgeous daughters, Mia (2 years old) and Tova (6 months old).  It was such a pleasure photographing them at their beautiful home.
Let's start by meeting Tova.  She's just so darn cute!!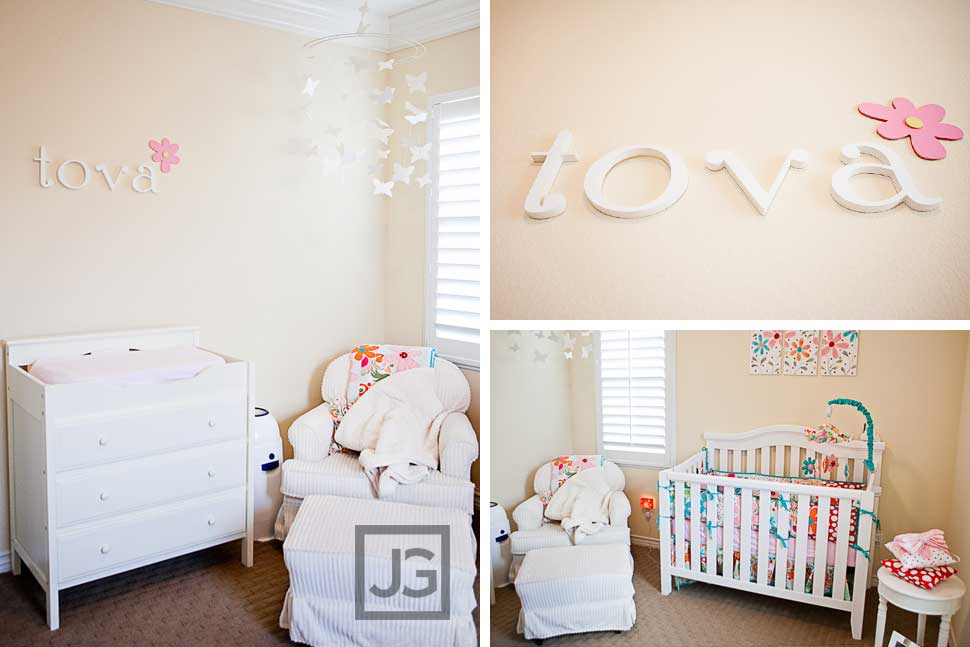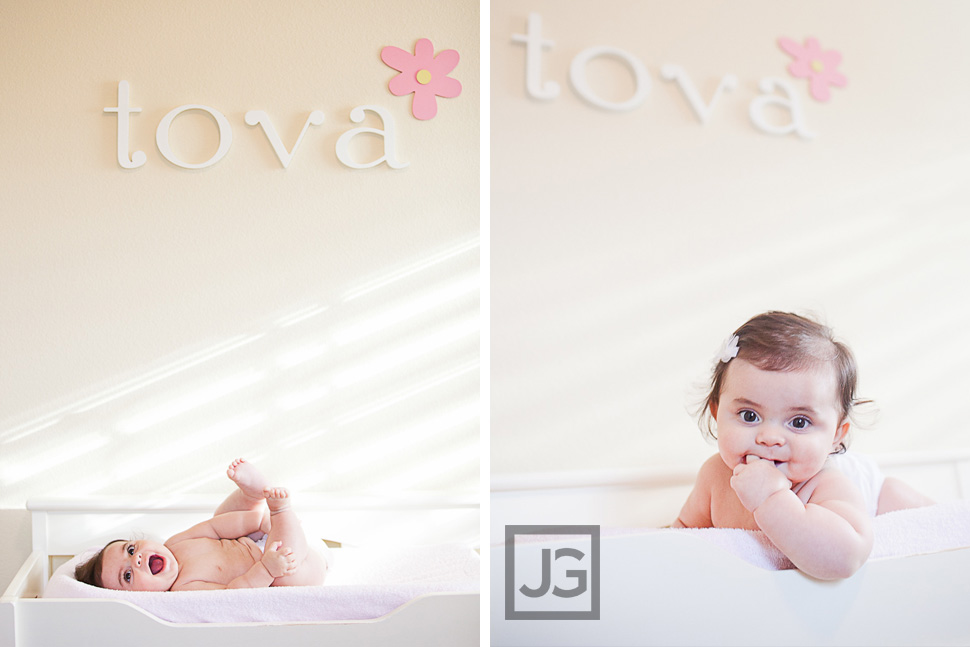 I love this picture of her!!  Isn't she such a cute and playful baby??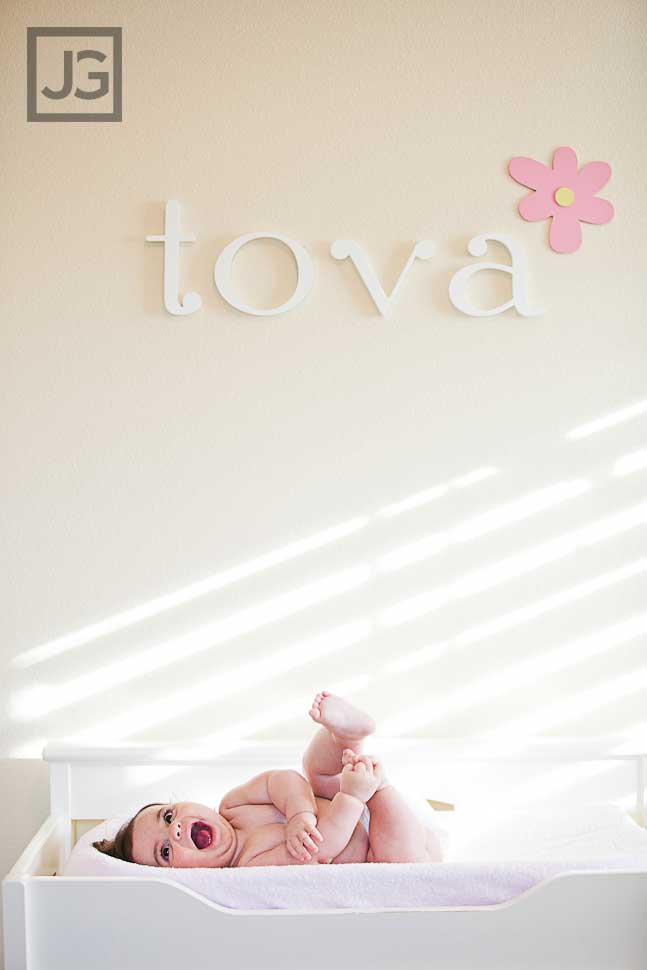 Just look at that face!??!!  I'm so in love!!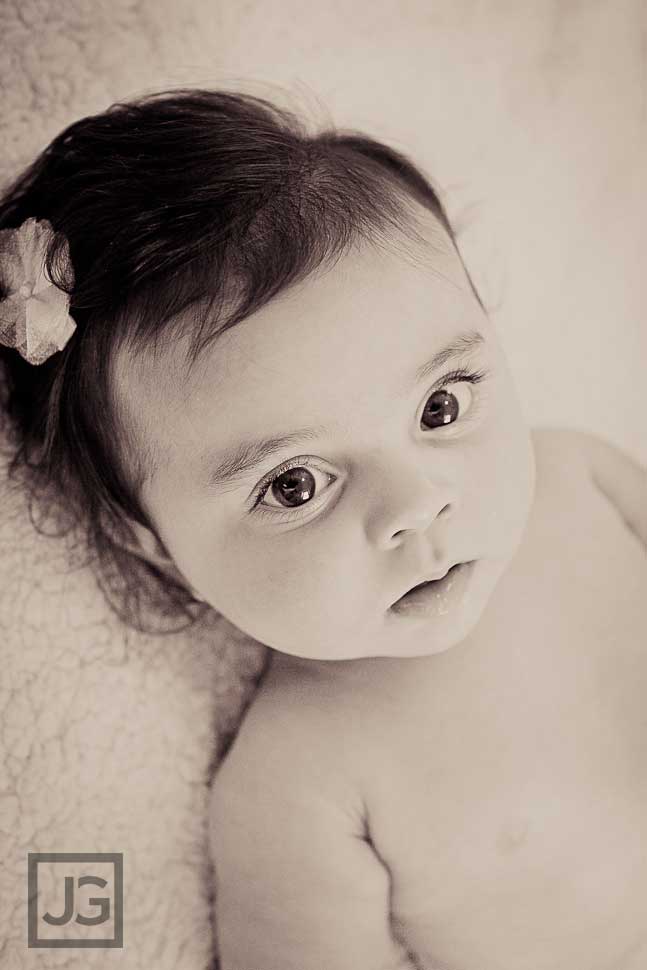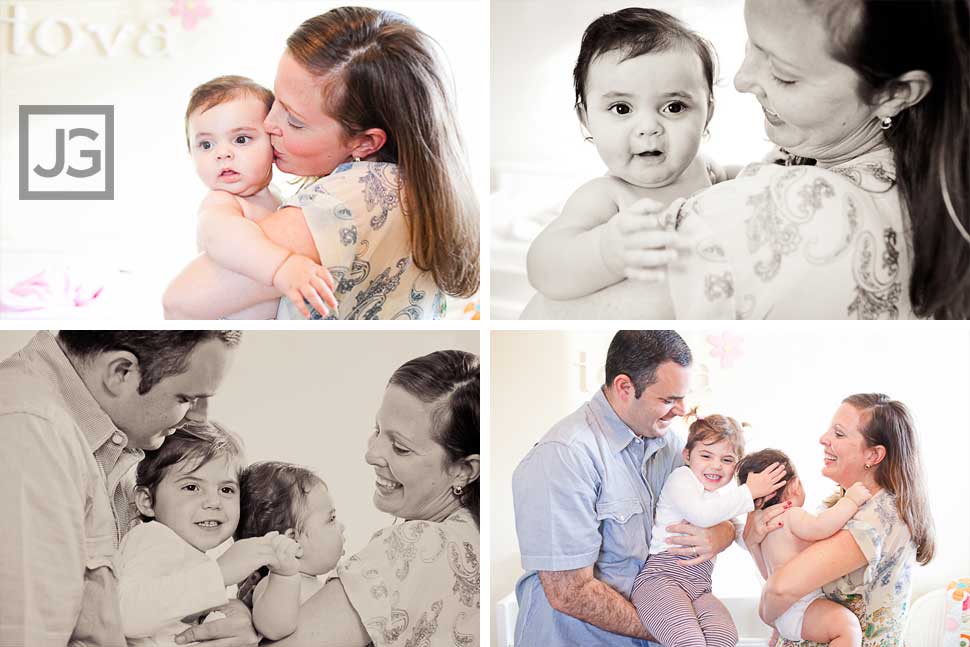 And now… let's meet big sister Mia!!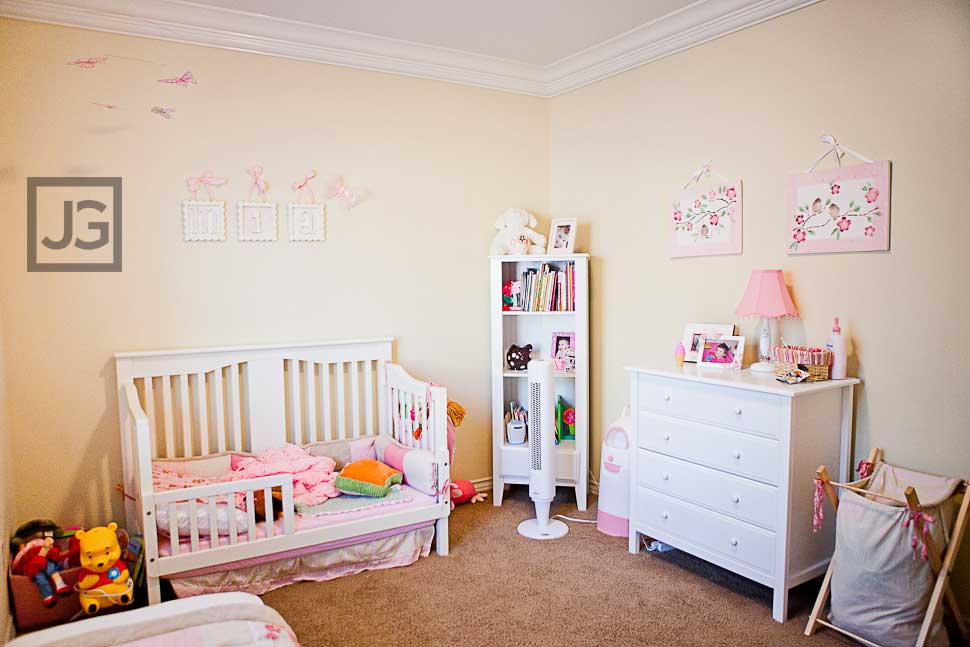 Mia's a smart, little cookie!  For a two year old, Mia can sure say a lot!!  She said "binoculars!!"  I've never heard a two year old say, " I want to look through the binoculars".
It's so cute how Mia couldn't stop laughing when she saw little Tova giggling with Daddy.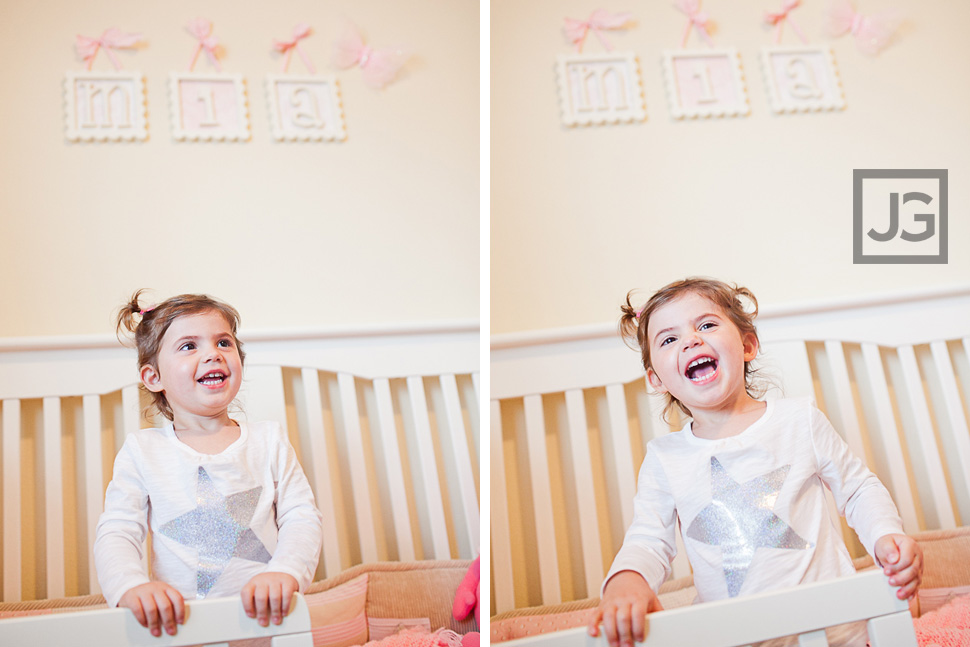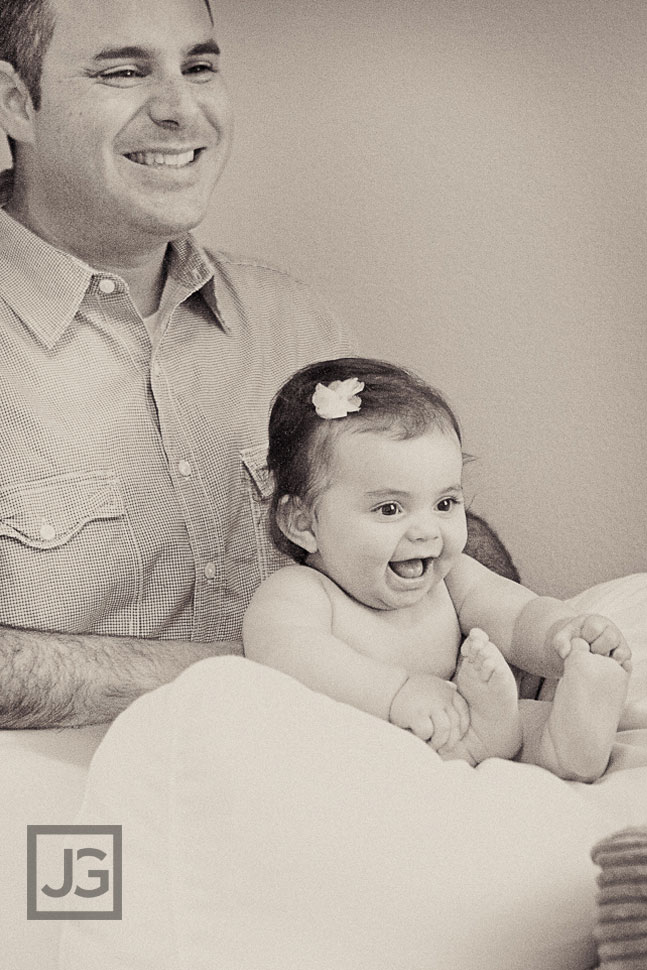 These two are just too cute!!  So precious…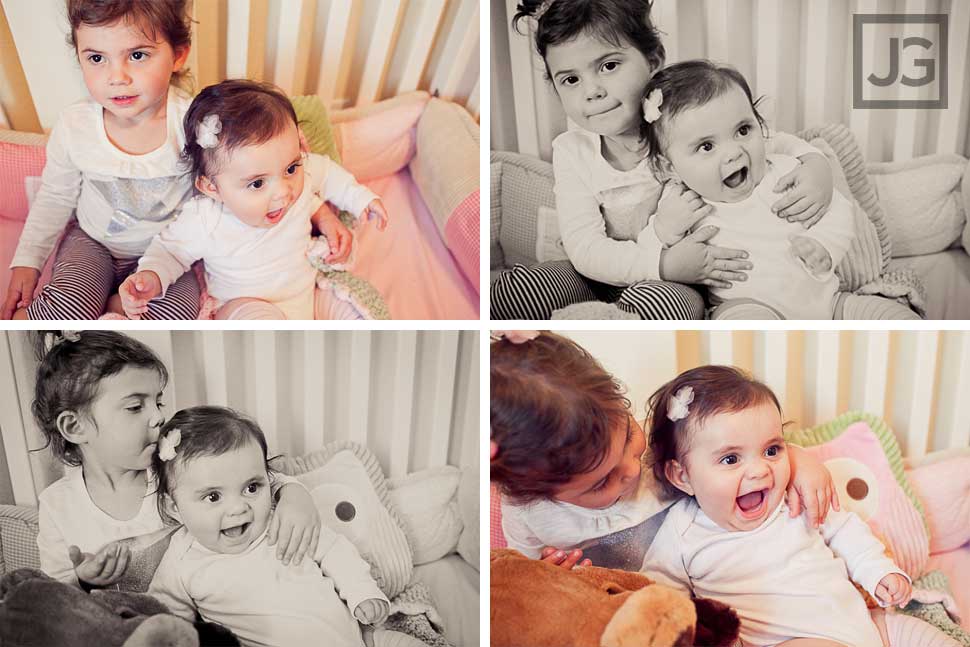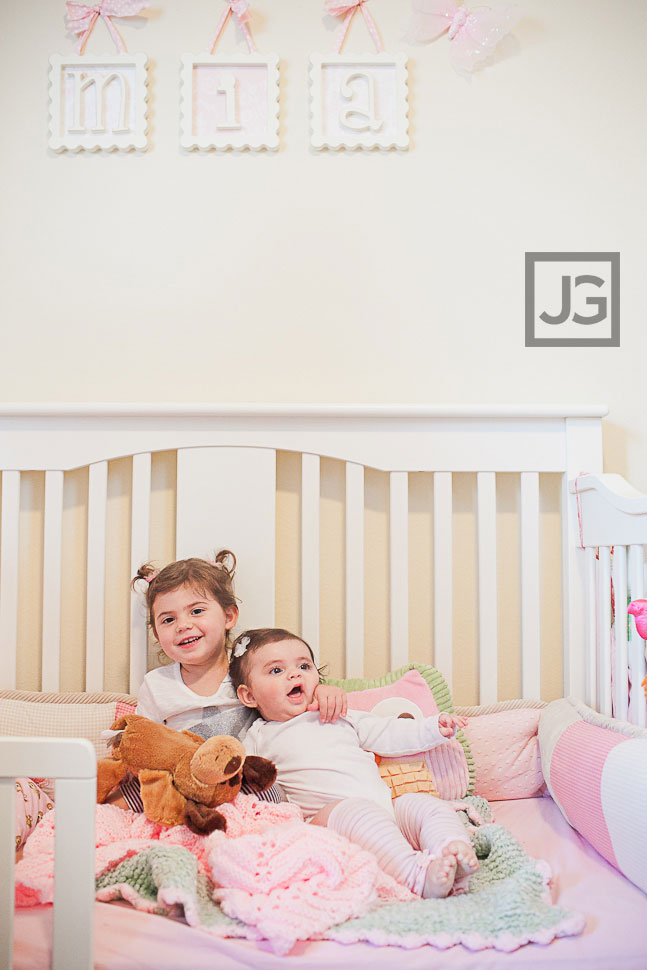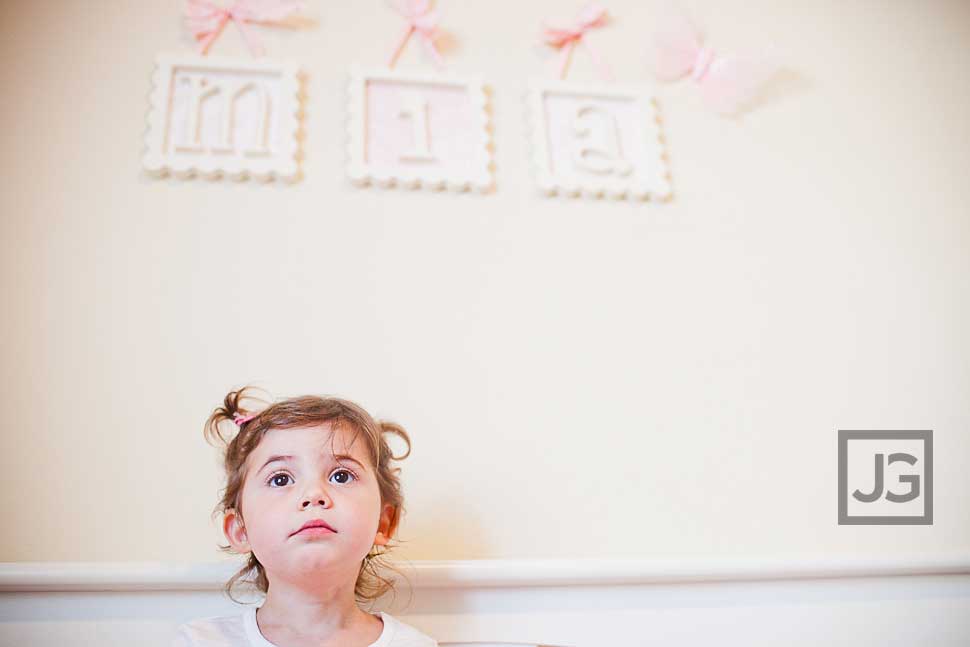 Doesn't Mia remind you of Boo from Monster's Inc.???  =)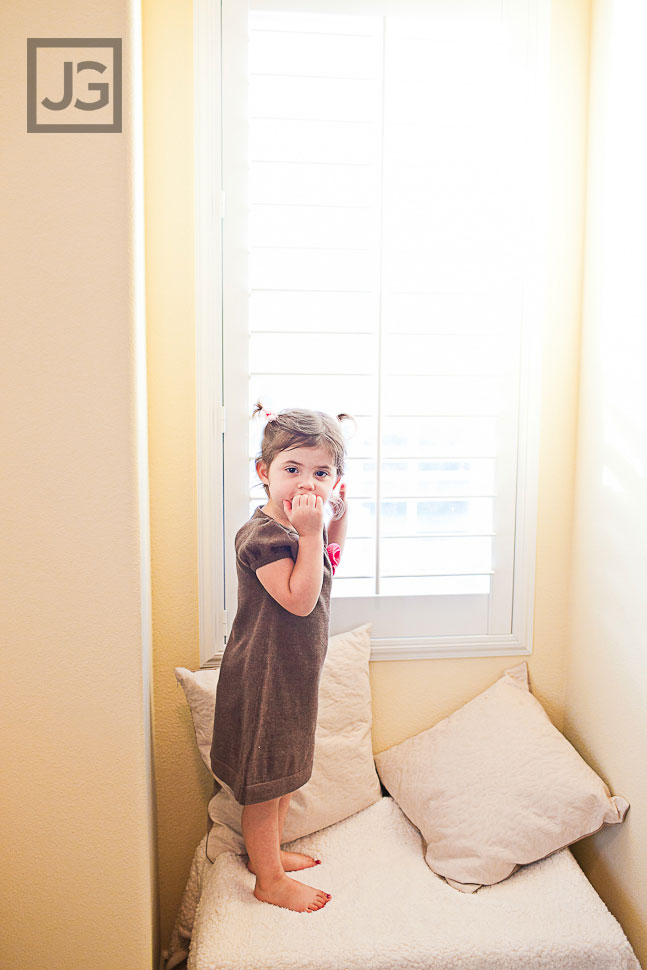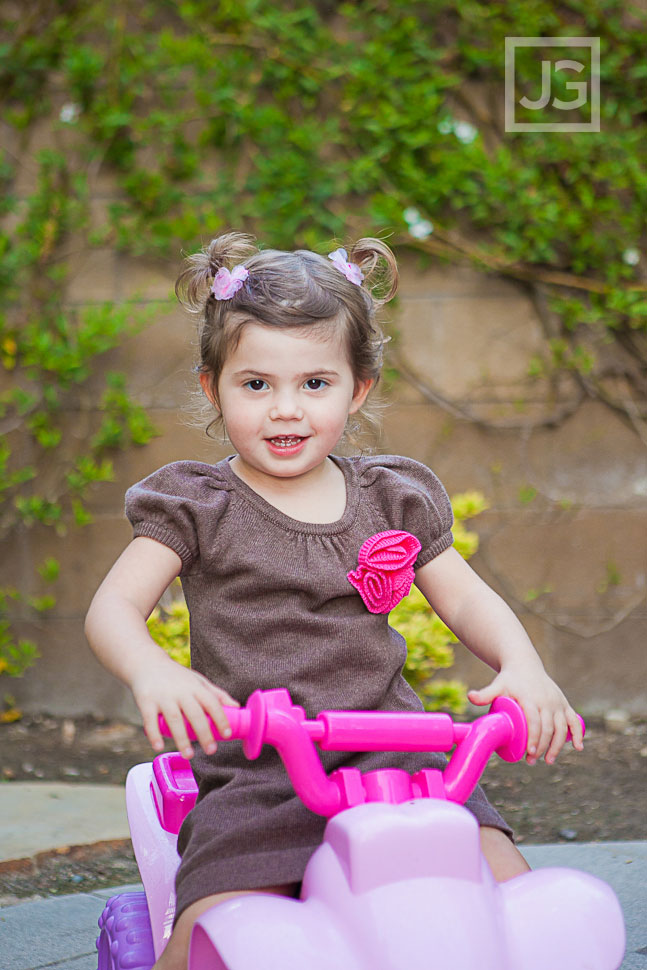 What a beautiful family!!  I love how their dog is in this picture too!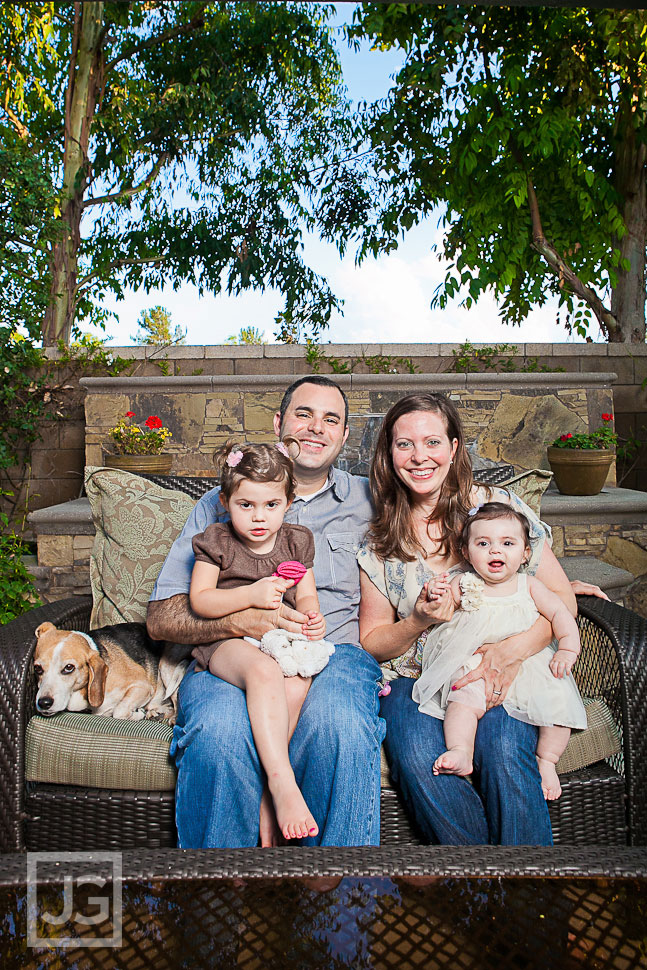 I really love this candid picture of Jason playing with Mia in the background.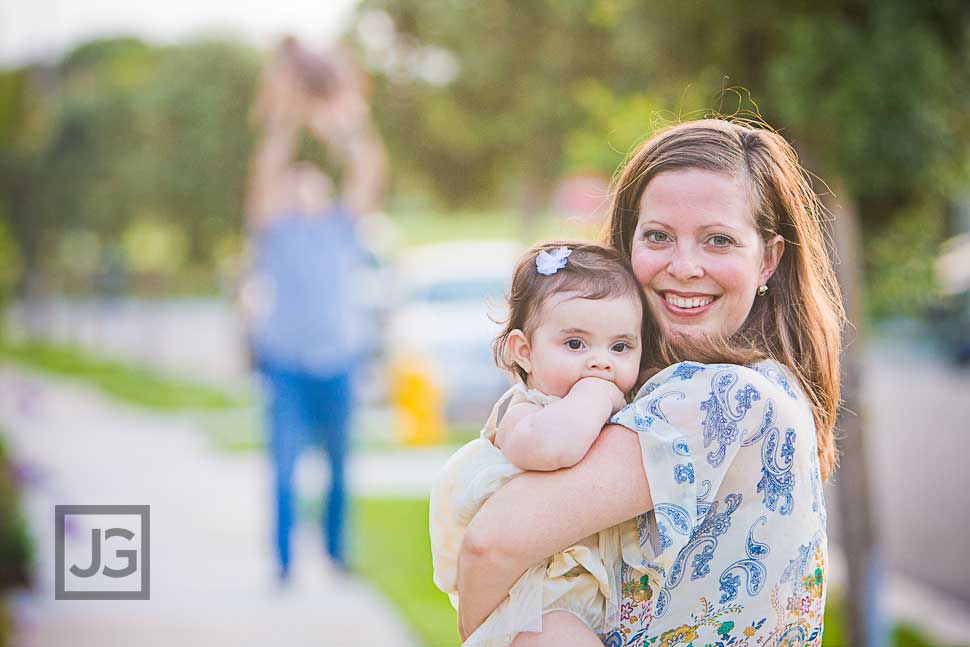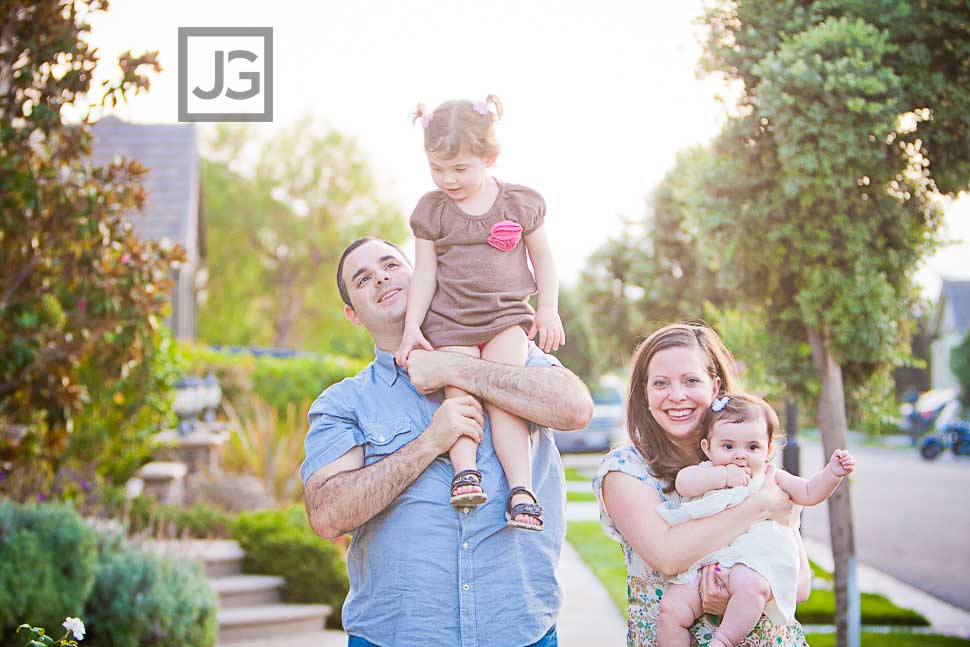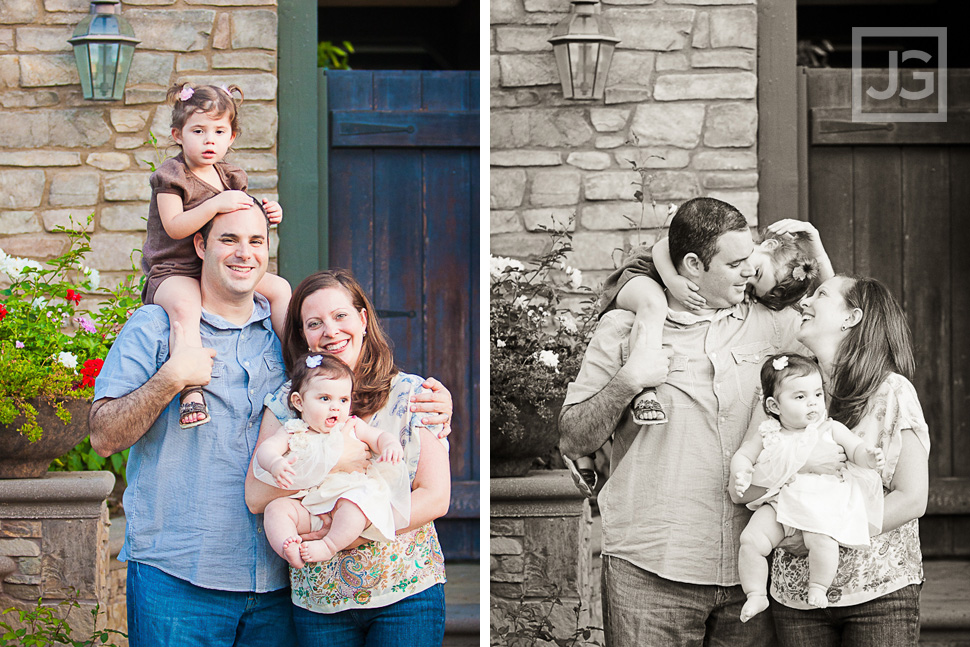 Mia is such a sweetie pie!! I had to step out onto the street to take this picture and the entire time she keeps telling me, "Judy… be careful.  Get out of street!"   Her parents definitely taught her well!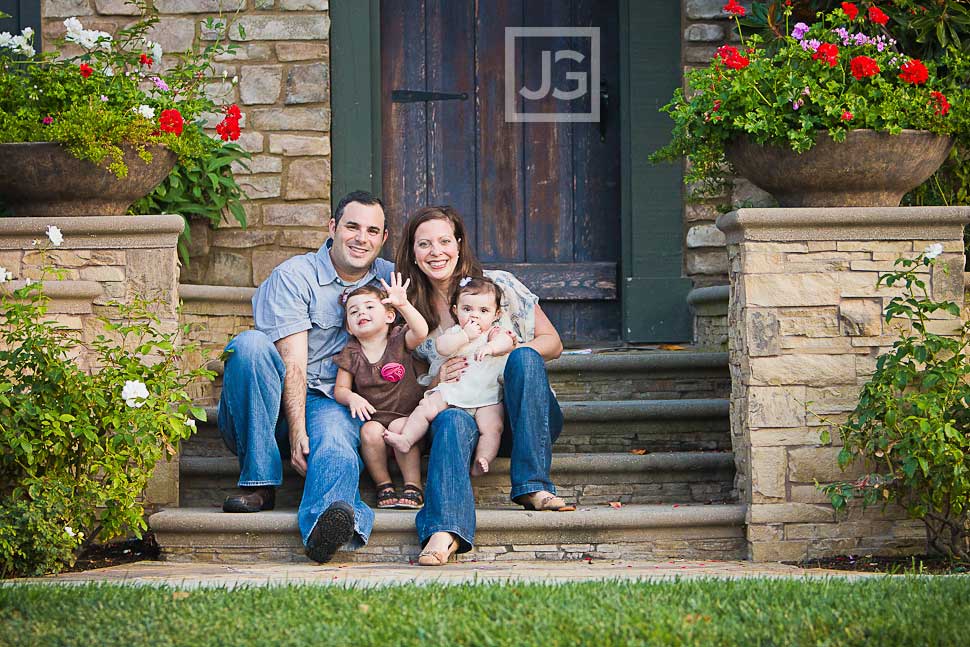 This picture is definitely one of my favorites!!  This candid moment is so heart-felt and precious.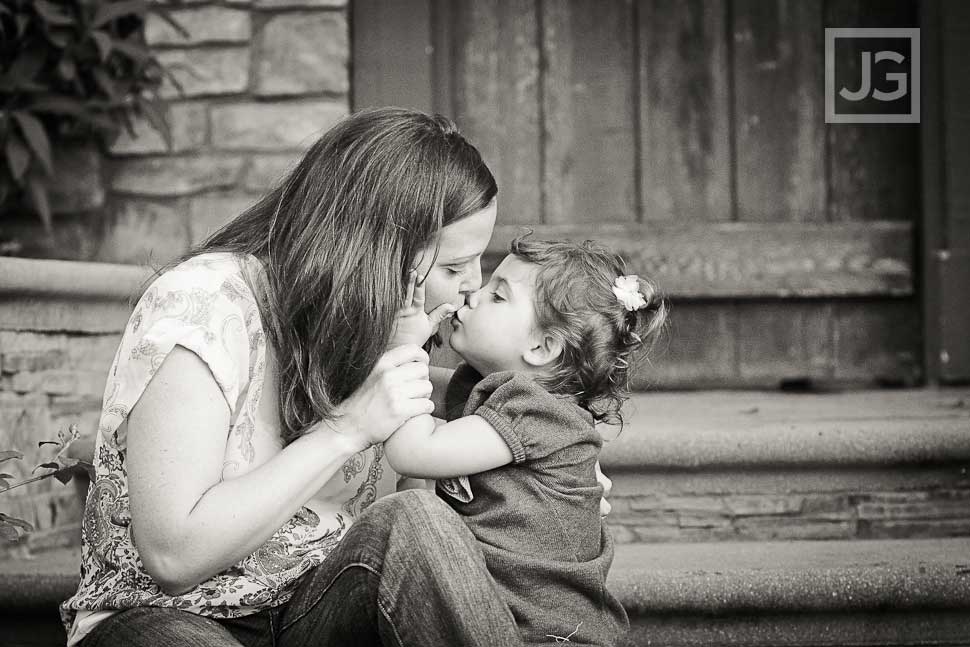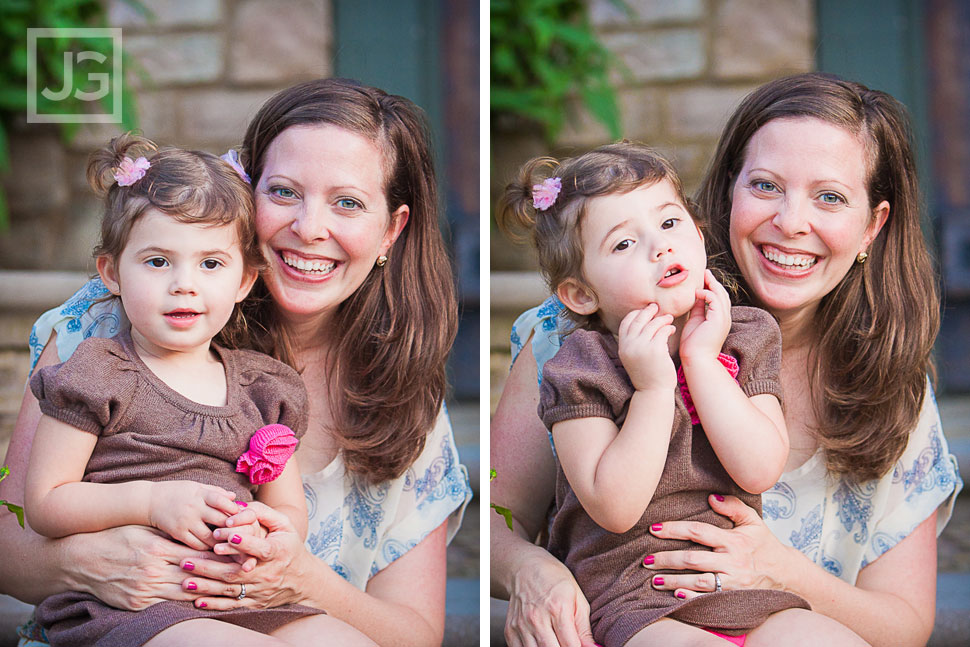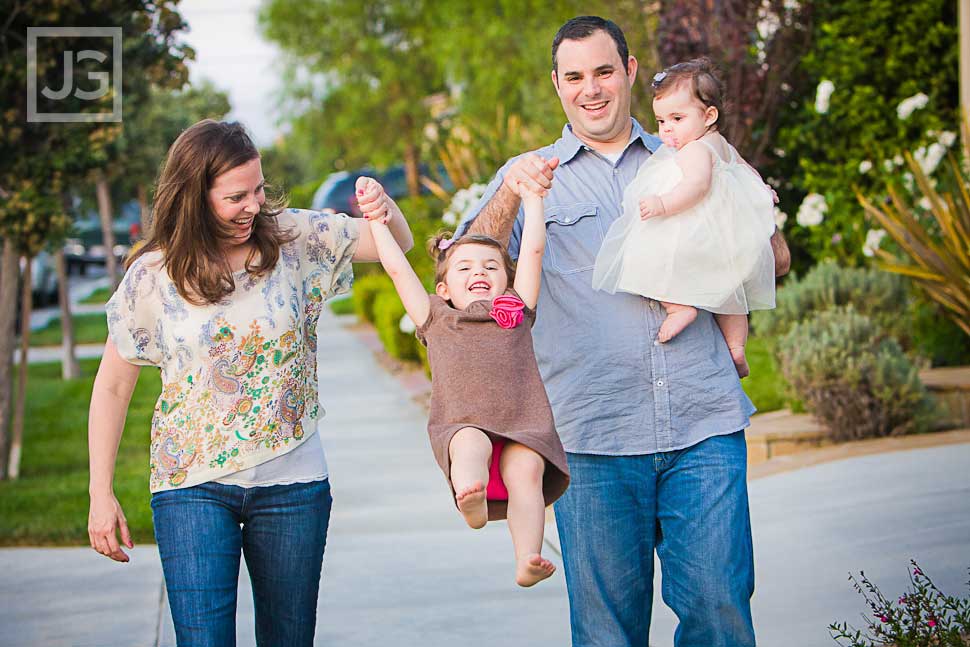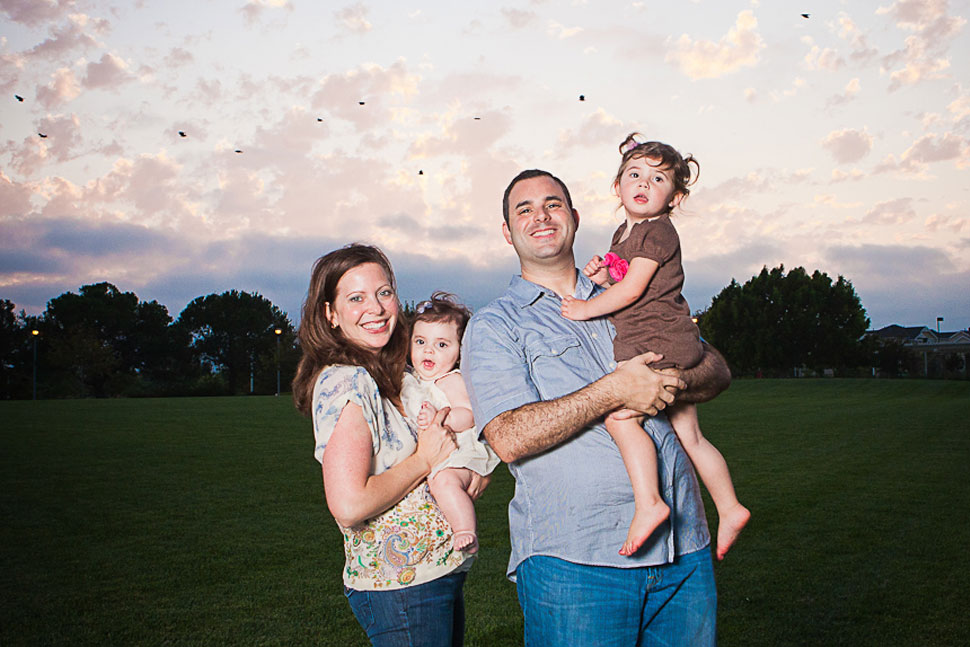 Thank you Sam and Jason for a wonderful afternoon!!  You have such a beautiful family and I am so excited to capture the girls as they grow up!!
Thank you Steven Tran (my little brother) for coming along to assist me.
Click on the link below to view their entire family portrait session