On November 16, 2009 Gavin and I warmly welcome two new family members to our Tran-Holt family.  Hi everyone… meet our adorable baby kittens:  Button and Powder.  On our way into PetSmart to grab some food for our bunnies, we stumbled upon these two in a cage.   Heather, who is with a non-profit organization, was adopting them out.  I instantly feel in love with the both of them as soon as I laid eyes on them.  I'm so glad that larger pet store chains (such as PetSmart and PetCo) have stop selling cats and dogs and are now beginning to switch over to being adoption centers.  There are many cats and dogs out there who are in desperate need of a home… so please please please adopt (instead of buying new ones).  I am so happy that Gavin and I are able to welcome Button and Powder into our lives.
After donating a $100 adoption fee per a cat (which includes two sets of vaccines for each cat, de-worming and flea treatment, and spraying and neutering service), we were able to bring them home.  I asked Heather about their history and was sicken by where these poor cats have been (before they were rescued).  One was found in a dumpster and the other was found wandering behind some bush in a vacant home.  Sad isn't it?!?!
So… let's meet them shall we?
This is Button at six weeks old.  We decided to name her Button because she is cute as a button! =)  Button has a very friendly and playful personality.  Here and there she will just sit there staring right back at us mischievously.  I sometime wonder what goes through her tiny little head! =)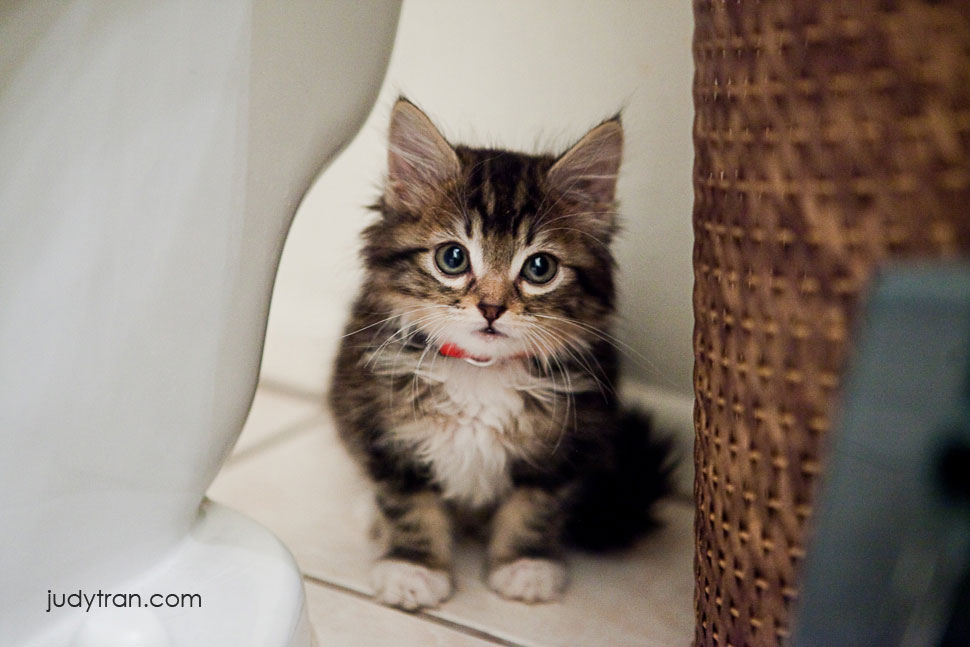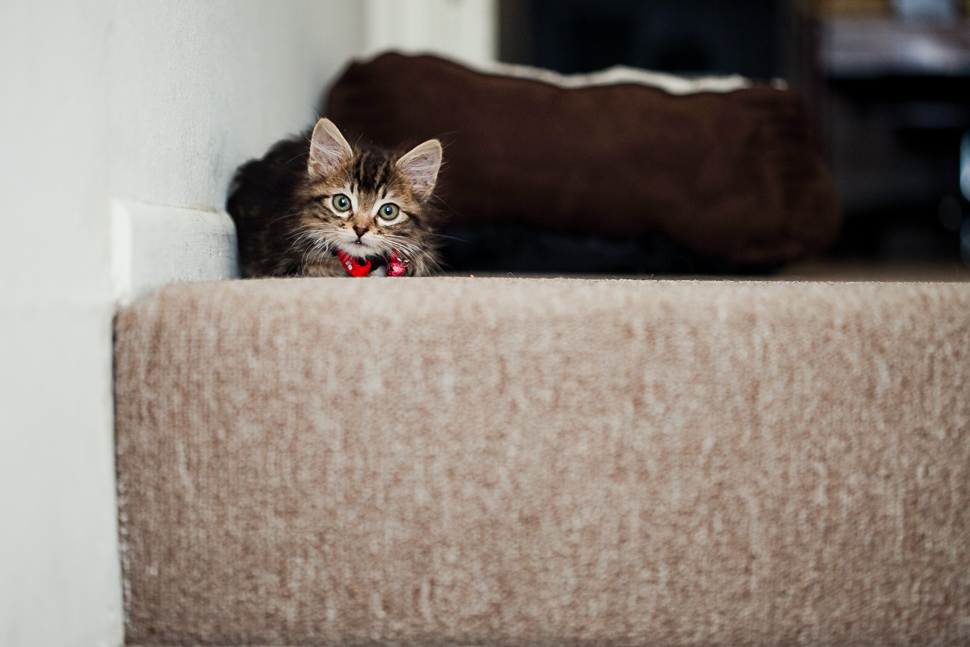 This is Powder at 8 weeks old.  She got her name because she white and soft like baby powder.  She's somewhat prissy and looooves to cuddle.  Her nickname is "motor-boat" because when she cuddles with us, her purring is super loud.  It's really cool that Powder has one green eye and one blue eye!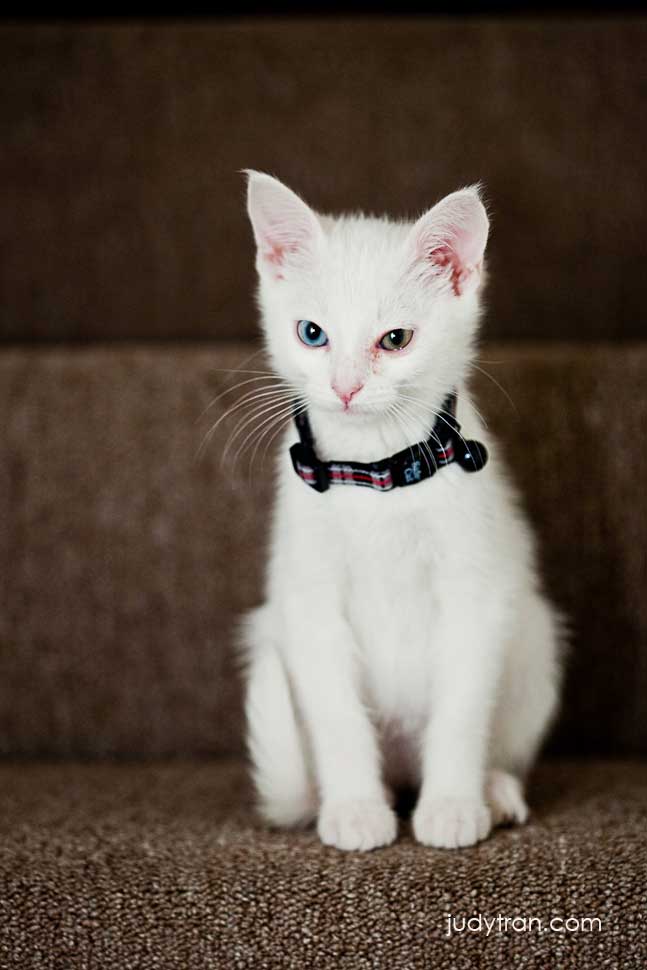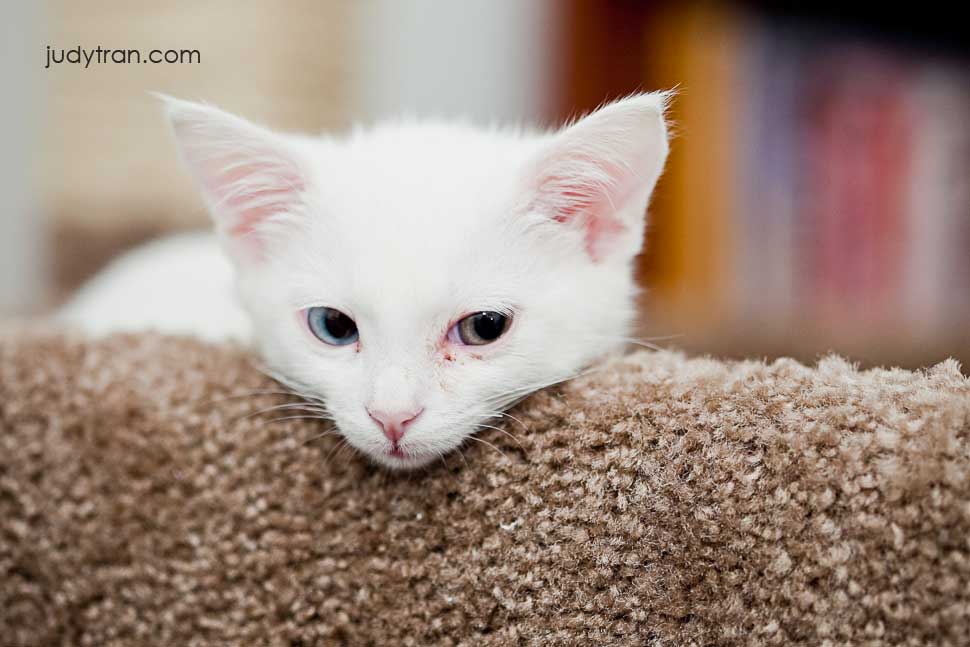 My two babies sleep, eat, and play together all the time!  They seem to be pretty independent for their age!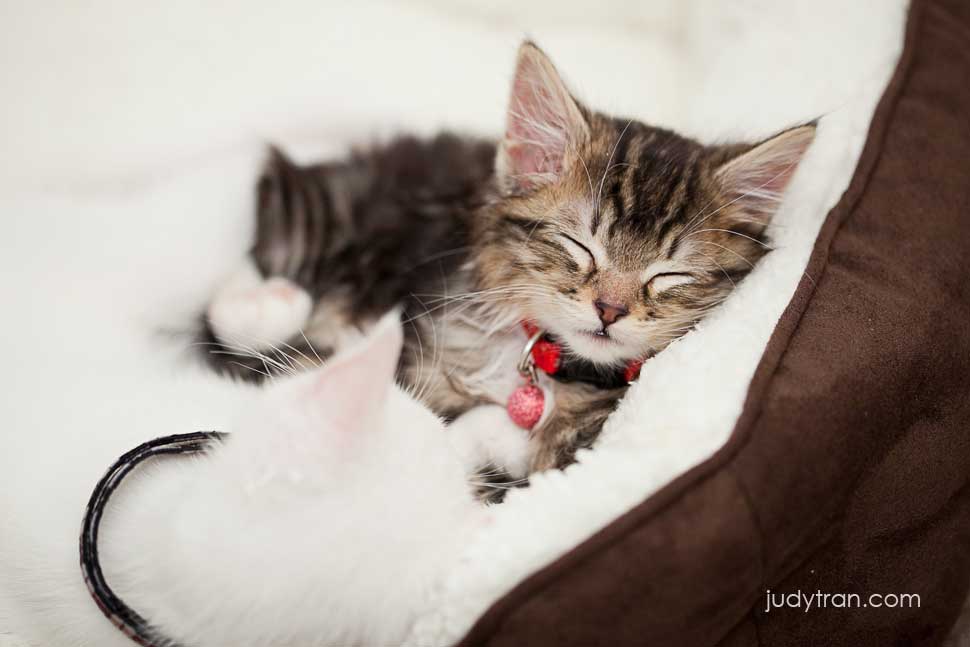 This is just toooo adorable to not take a picture of.  Powder is sleeping on Button's tummy as Button is completely passed out with her hand hanging over the side of their bed.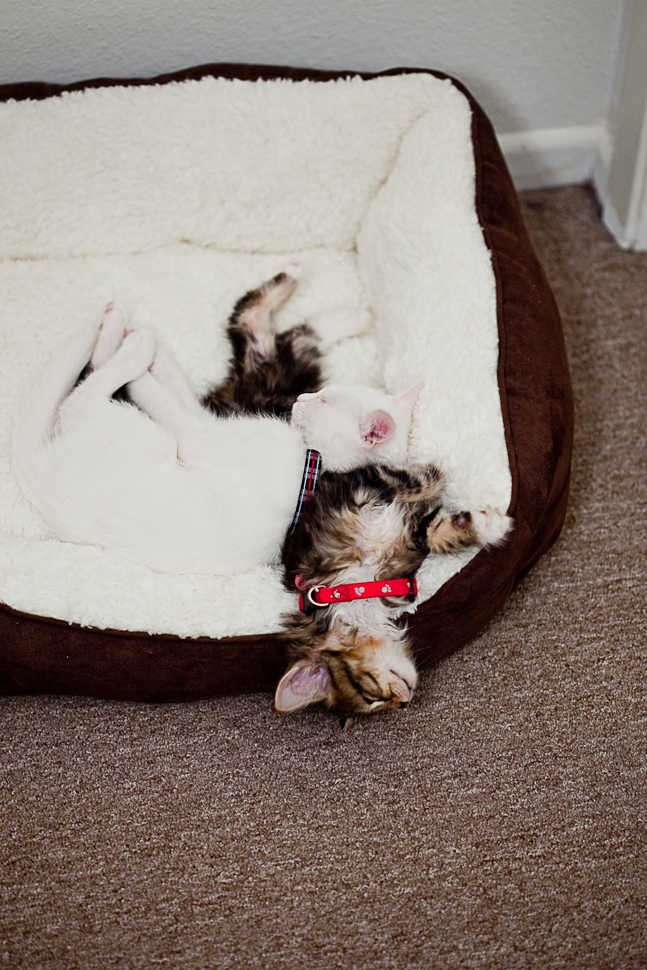 Look at this mischievous little one!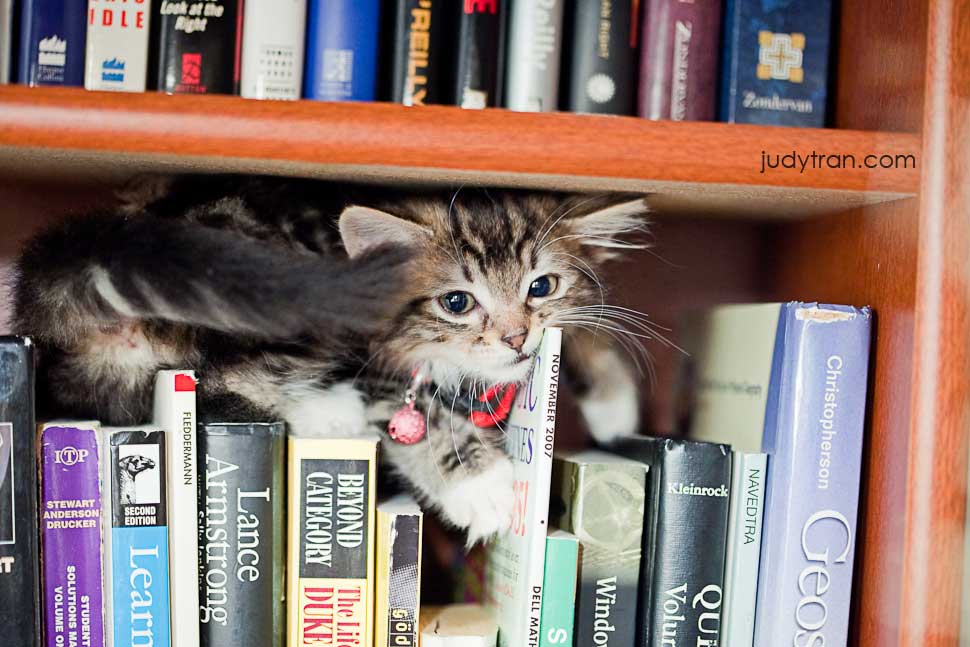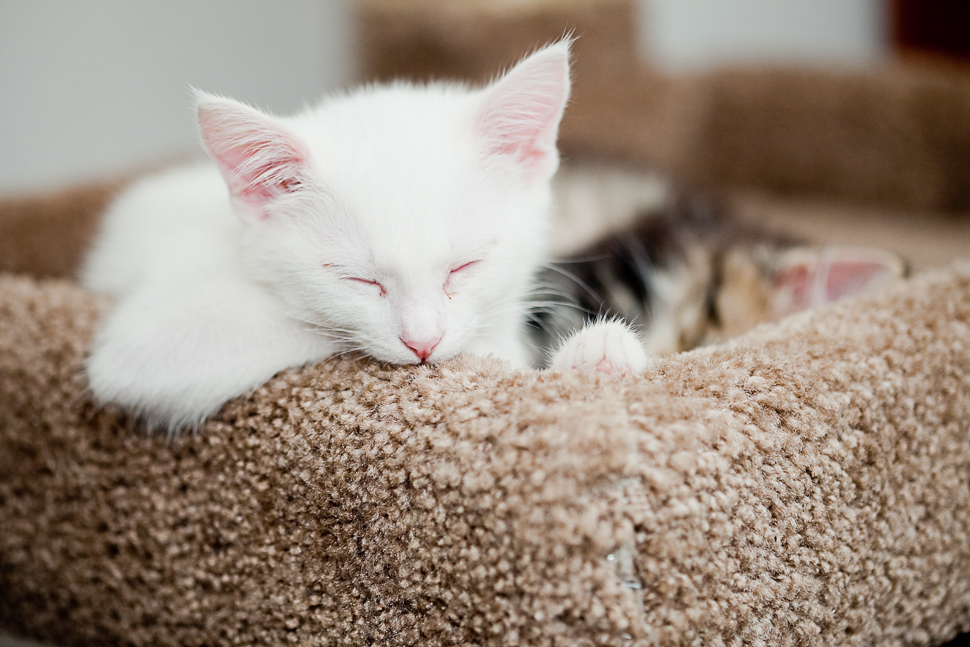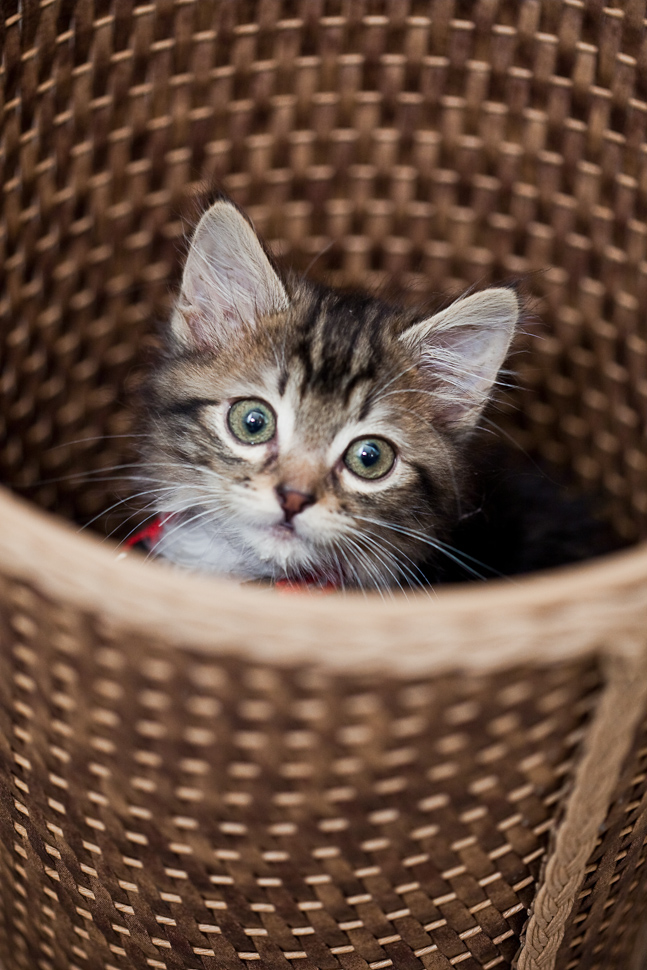 How can you not love that face!?!?!?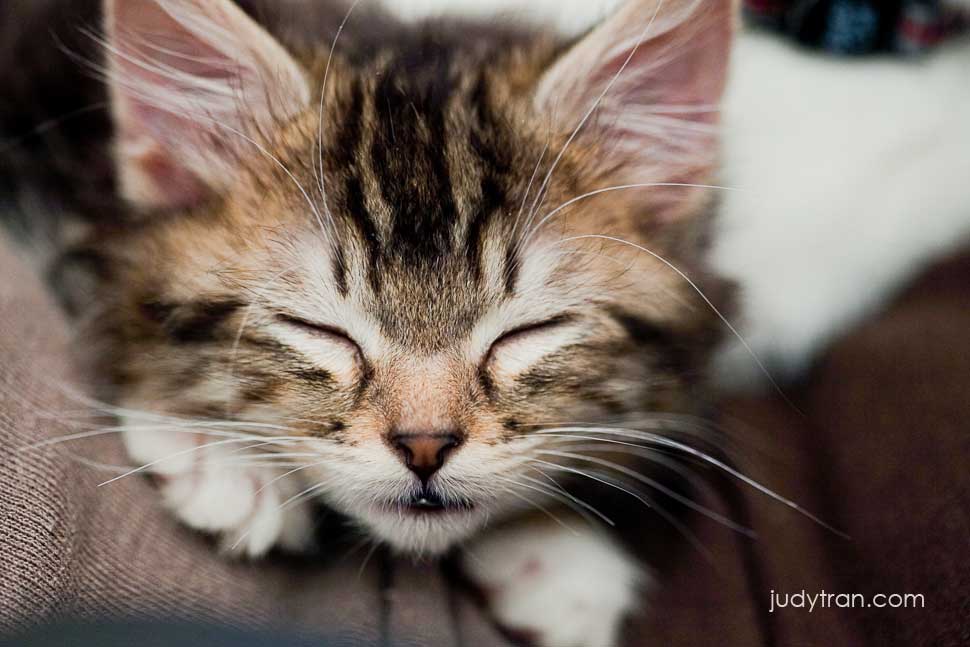 Well…  actually…let me take that back….  LOL!!!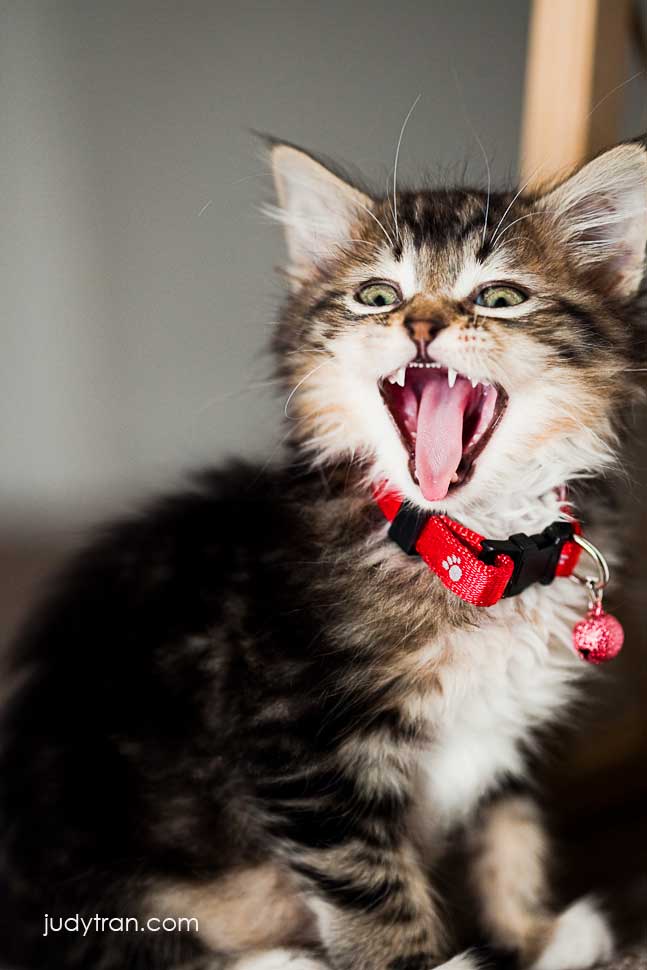 And the evil side of this cute little kitten comes out when you piss her off… I'm joking!  This picture was taken in the middle of her yawn!
Well… Thank you for visiting and hope you will come back again soon for more updates on my work (wedding photography) and personal life!  If you are interested in adopting or would like to foster, please let me know and I'll be more than happy to refer you over to Heather.
Cheers,
Judy