Gavin and I are SUPER excited to have one of our favorite couples, Mekela and Jason, featured in the most current issue of California Wedding Day Magazine (formerly known as Your Wedding Day). I've been dying to share their incredible wedding with everyone, but had to eagerly wait until it hit news stands. And… TADA… it hit news stands today!! I don't think words can even describe how ecstatic I feel right now!! When the Spring/Summer issue arrived, I was SO excited (and nervous) to see our work in print for the first time. I seriously could not stop smiling… haha… even till now!! =) Gavin and I are truly blessed with wonderful clients and honestly, we wouldn't be where we are at without the couples that instill trust in us and believe in our passion. It's really rewarding to do something that means so much (with the one person I love so much — Gavin). I am so thankful to see our hard work and passion be recognized by the wedding community.
Thank you Thea Hargrove and Lara Burnap (of California Wedding Day) for featuring our wedding photography at the Walt Disney Concert Hall. It is truly an honor to be one of only six featured weddings in such a chic and stylish wedding magazine. The Spring/Summer 2012 issue of California Wedding Day is filled with inspiring fashions, tips, and trends along with some of California's most beautiful wedding ceremony & reception locations for the modern and savvy bride (and groom). Definitely pick up a copy of California Wedding Day (and be sure to check out and book mark page 102) when planning your perfect wedding!!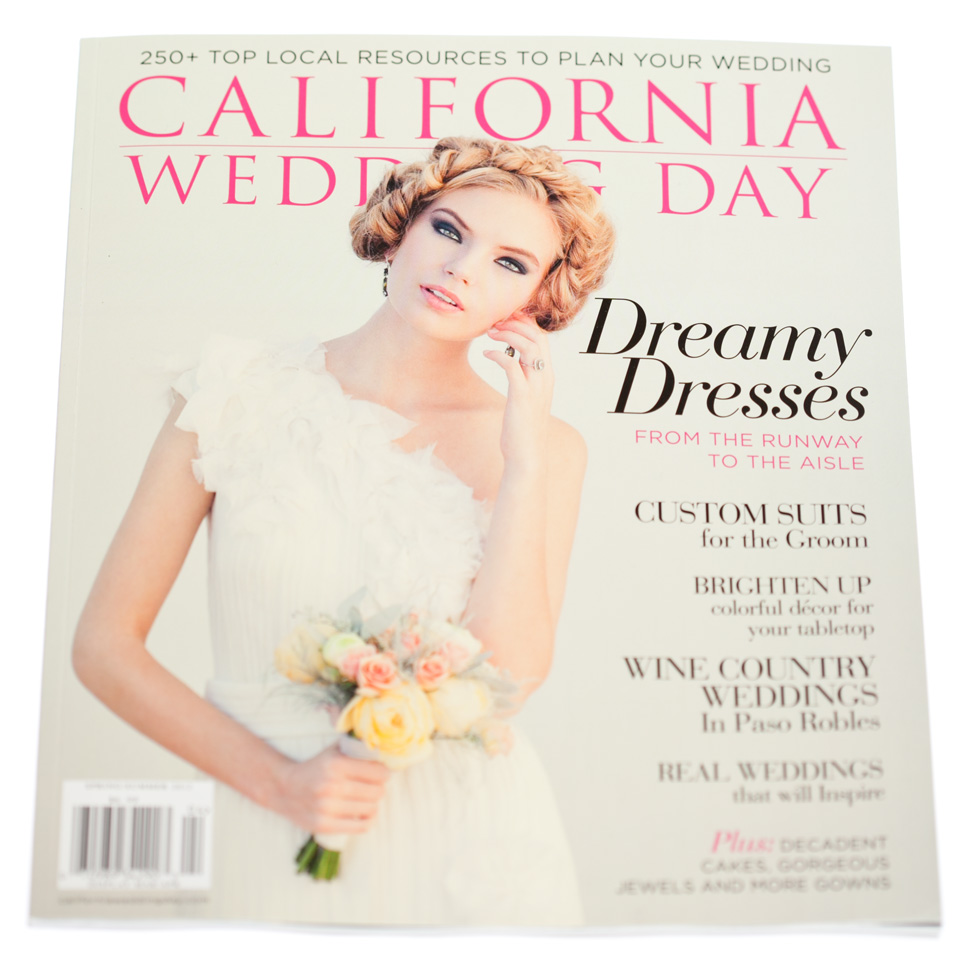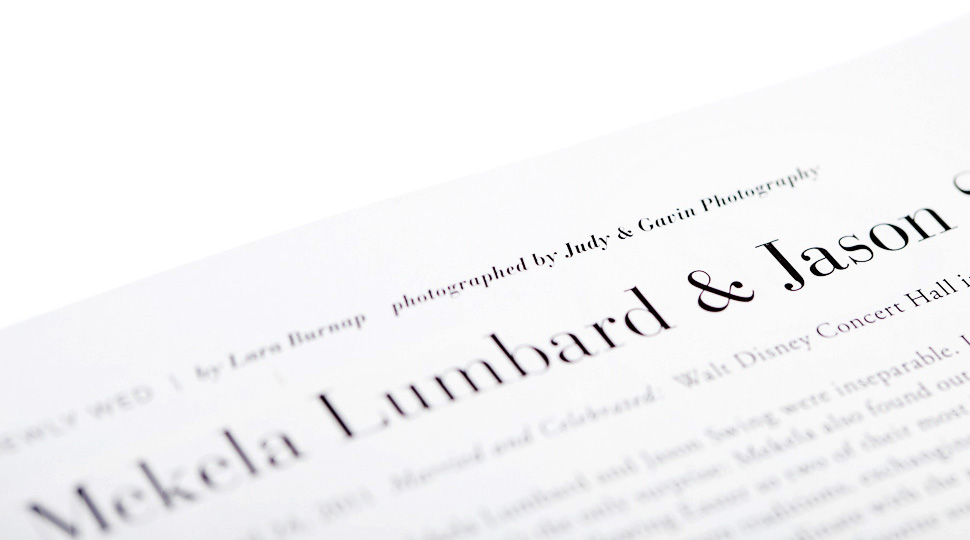 I will never forget Mekela and Jason's wedding at the Walt Disney Concert Hall last Easter. They had the most memorable and best first dance ever!! How?? Well… Aerosmith's Steven Tyler sang Mekela's favorite song, "I Don't Want to Miss a Thing." It was actually a surprise from Jason to Mekela so nobody knew about it (including us) until about 10 minutes before the grand entrance to the reception. I was blown away with Steven Tyler's live performance of "I Don't Want to Miss a Thing!" I promise… more pictures to come later!!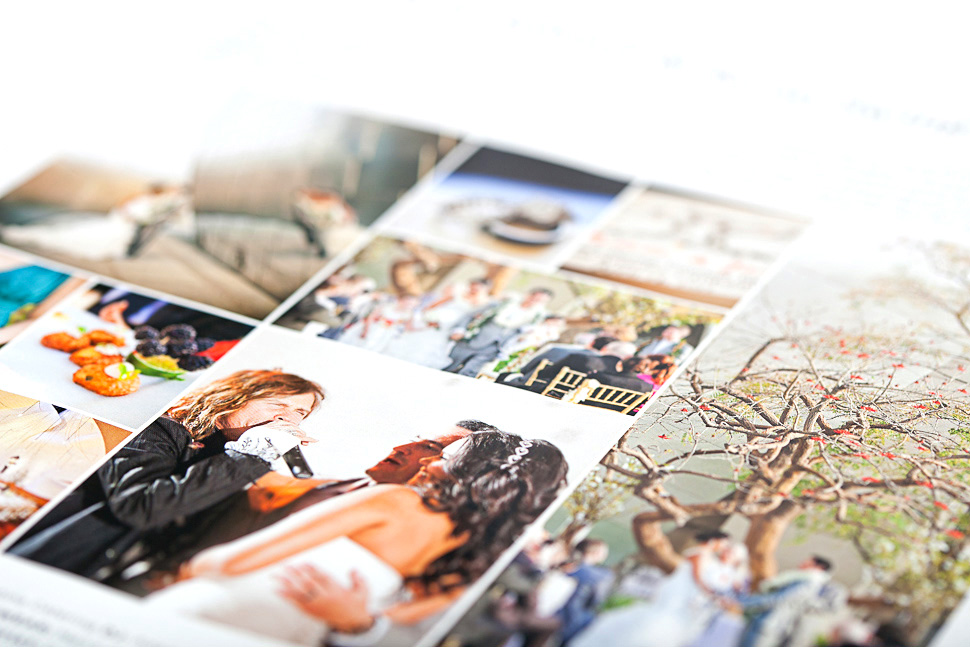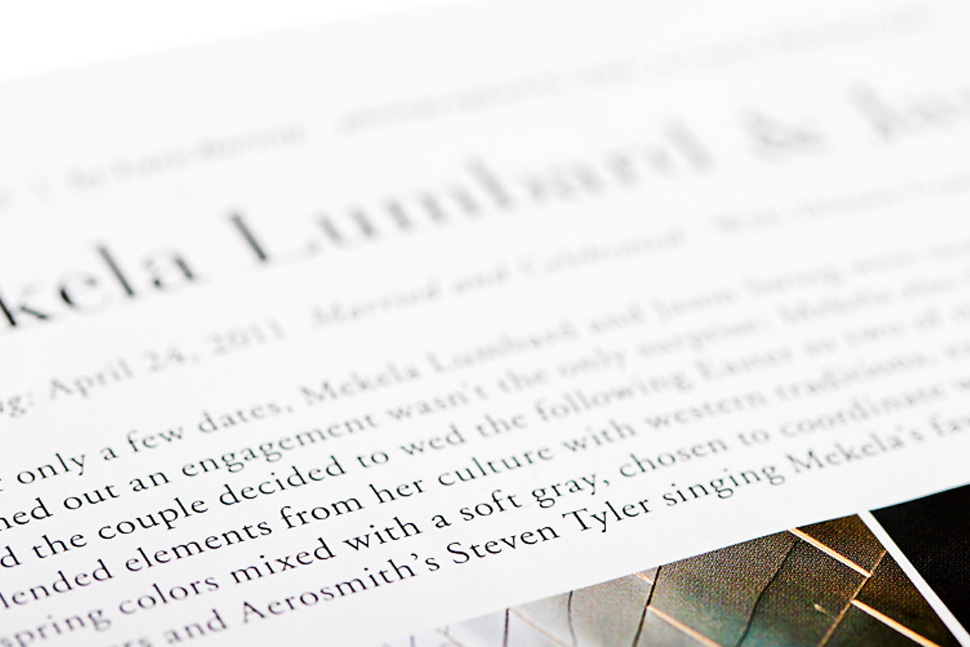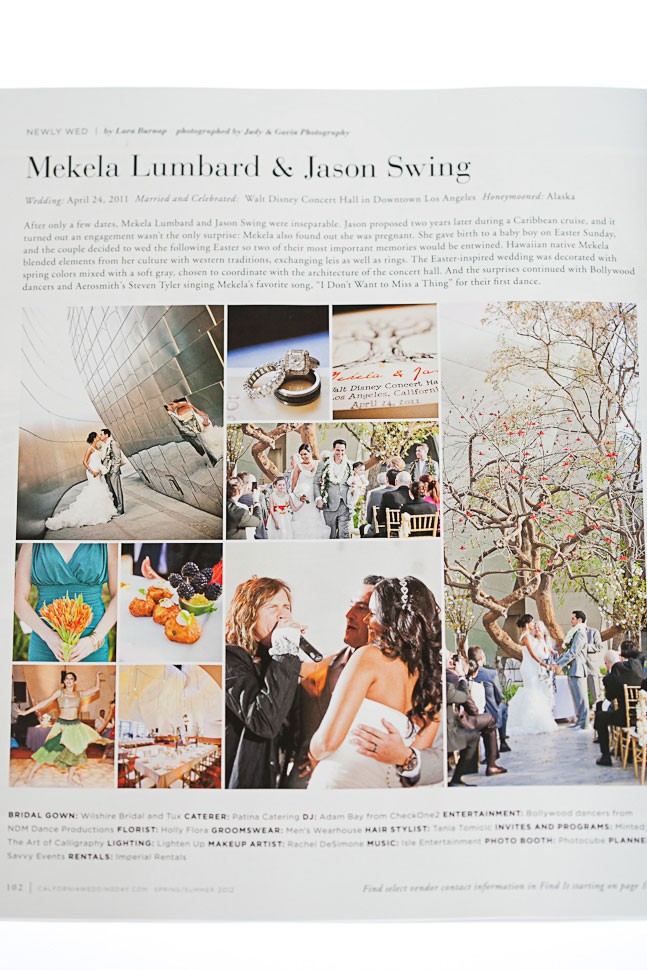 A very big THANK YOU to the woman who made this wedding day flawless! Thank you DeNeitra of Savvy Events for planning such an incredible day!! You and your team did an awesome job from beginning to end. It is an absolute joy working with you. Gavin and I really appreciate your hard work in submitting this wedding to California Wedding Day Magazine. We look forward to the pleasure of working with you again in the near future!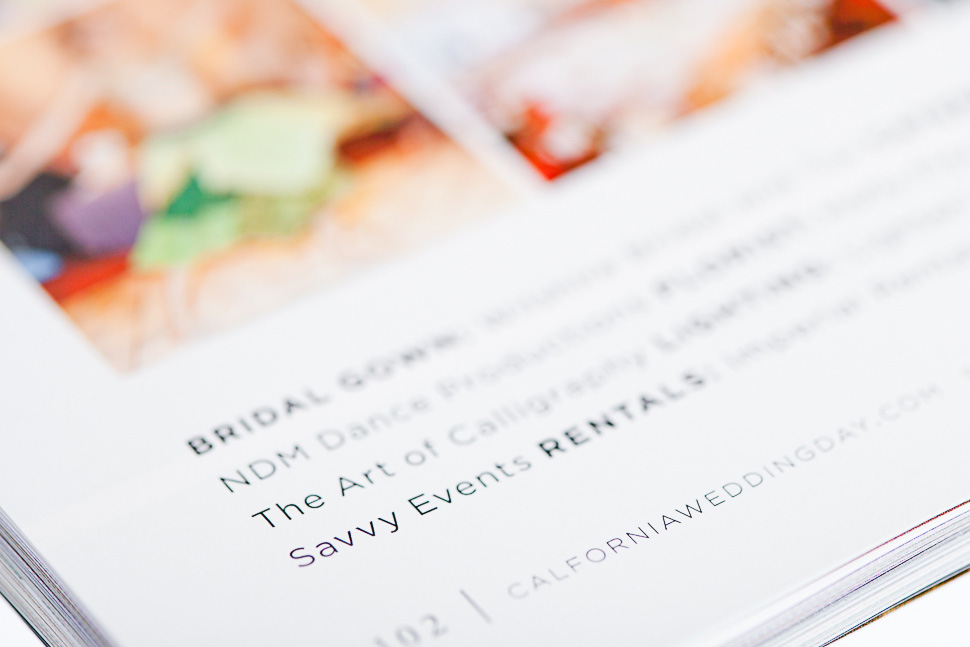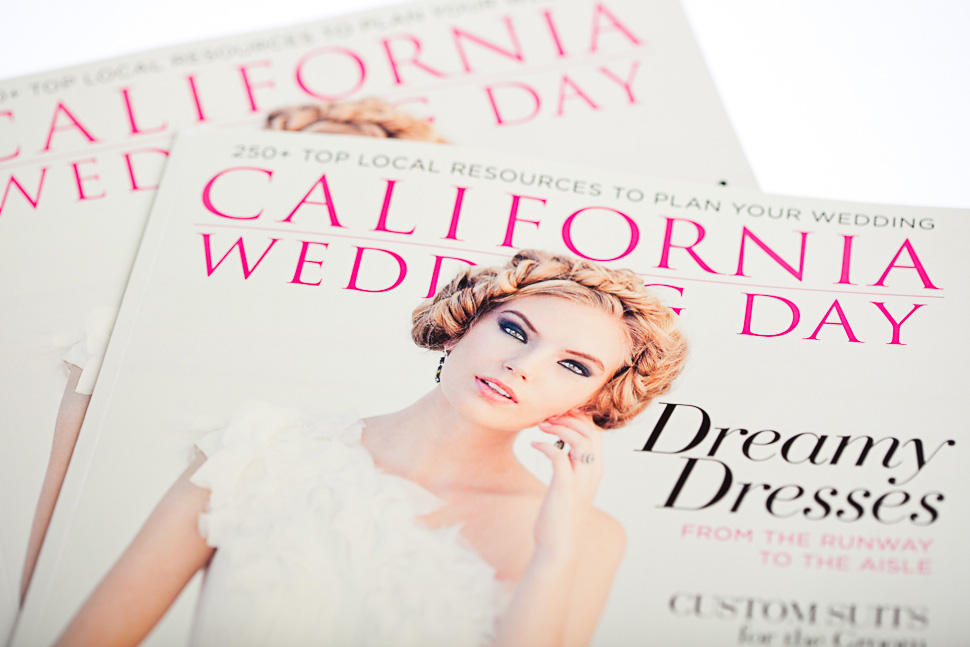 And last but not least… thank you Mekela and Jason for having Gavin and I be a part of your big day!! It was ahhhh-mazing and we loved every minute of it!! xoxo