In these crazy times, it's been hard to have a dream wedding. Many of our brides have postponed for better and easier times. But one solution that has come of this is the micro wedding, a small, intimate wedding with the people the matter the most. More importantly, it allows safe distancing, protecting the ones we love the most. This is how you do a wedding during the times of coronavirus. Here is our Padua Theatre micro wedding in Los Angeles County.
Venue: Padua Hills
Officiant: Great Officiants
Florist: Irises Designs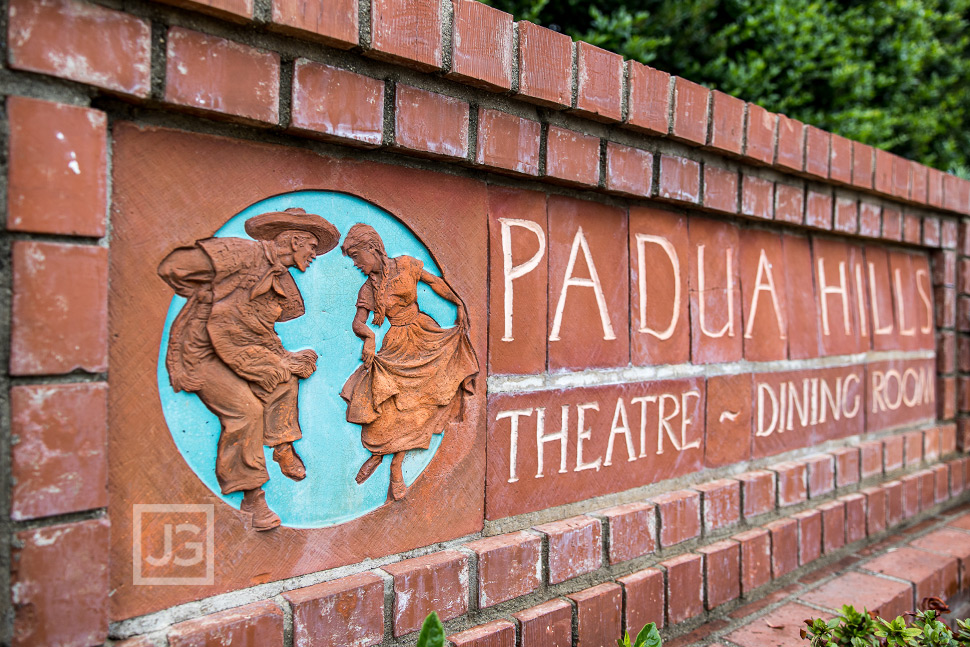 Here is the Covid19 sign politely reminding everyone to keep physical distance.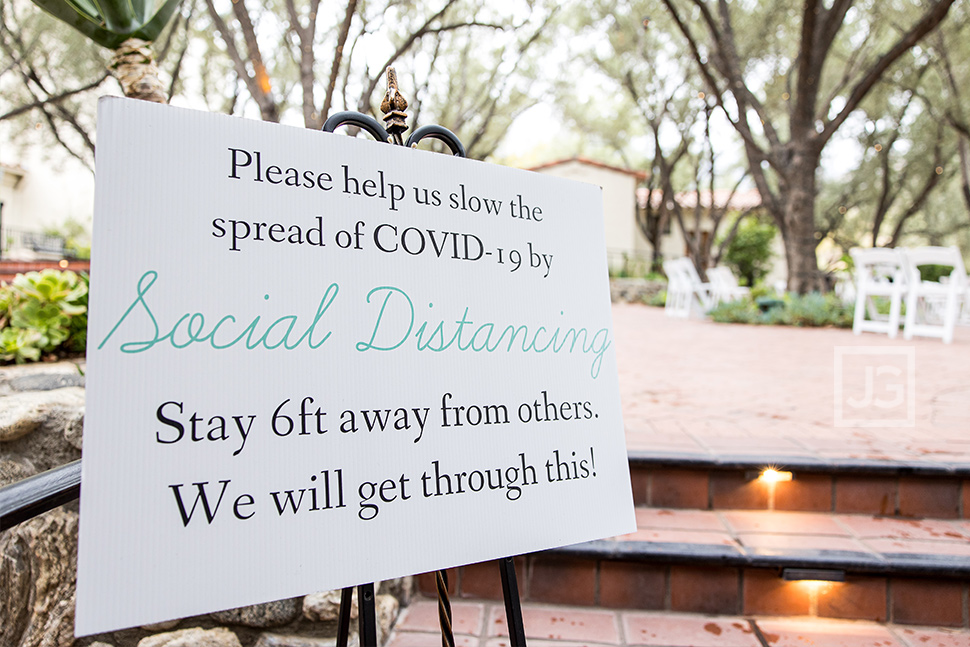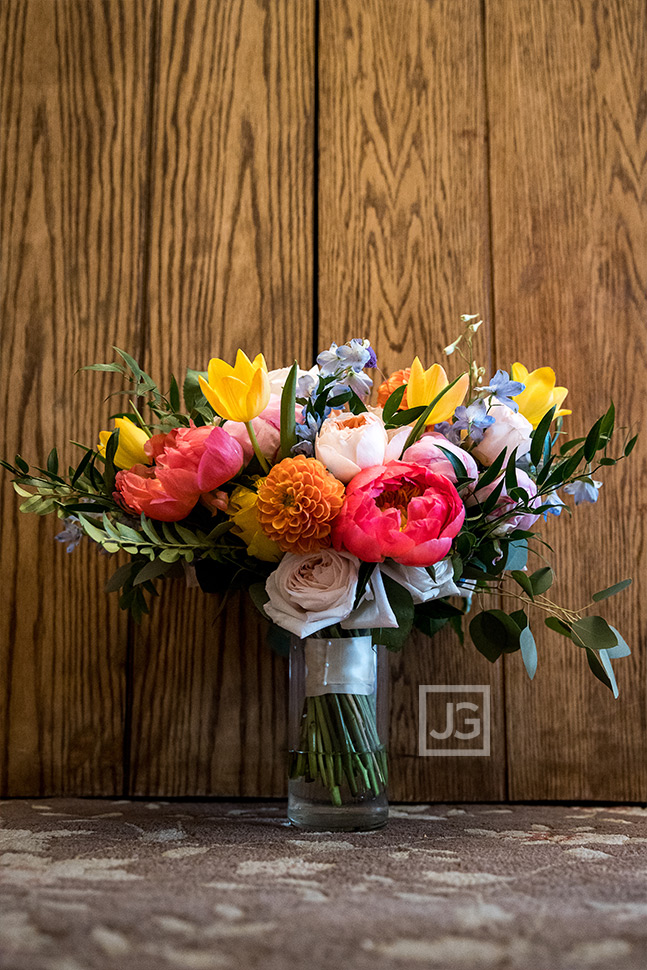 Here is our bride getting ready. Her dressmaker made a custom mask using wedding fabric that matches her dress. Her bridesmaids also wore masks that matched the bridesmaids dresses.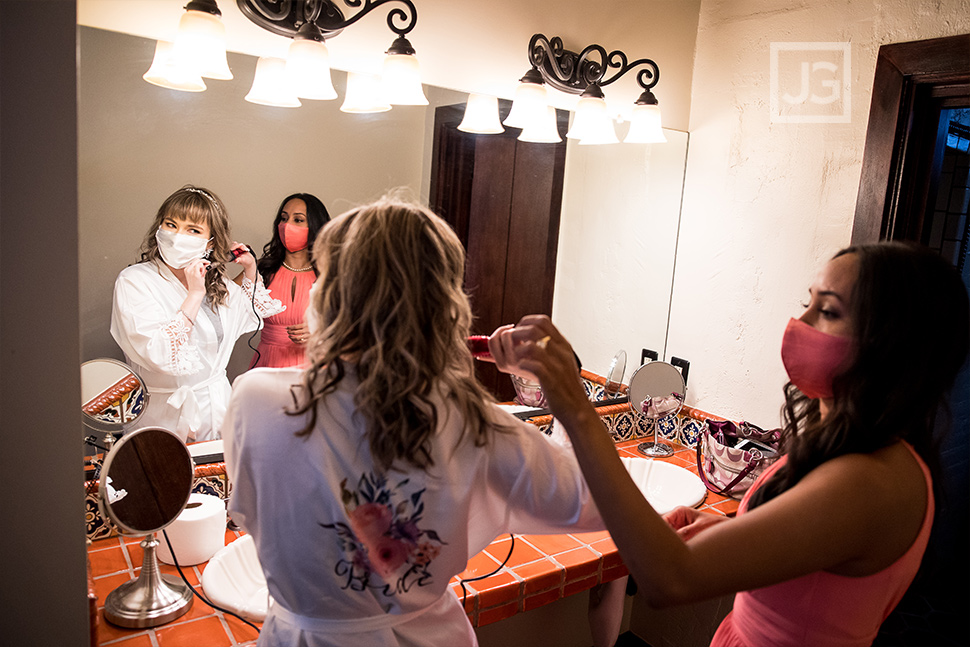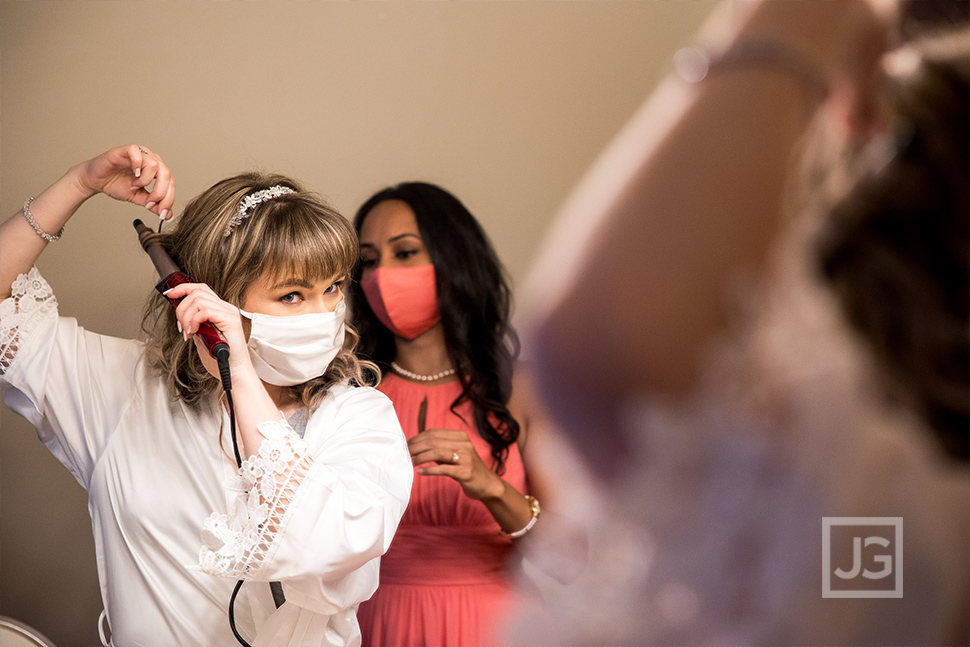 Here is our lovely bride getting zipped up in her wedding dress. We love that everyone practiced perfect mask use during this intimate and loving moment.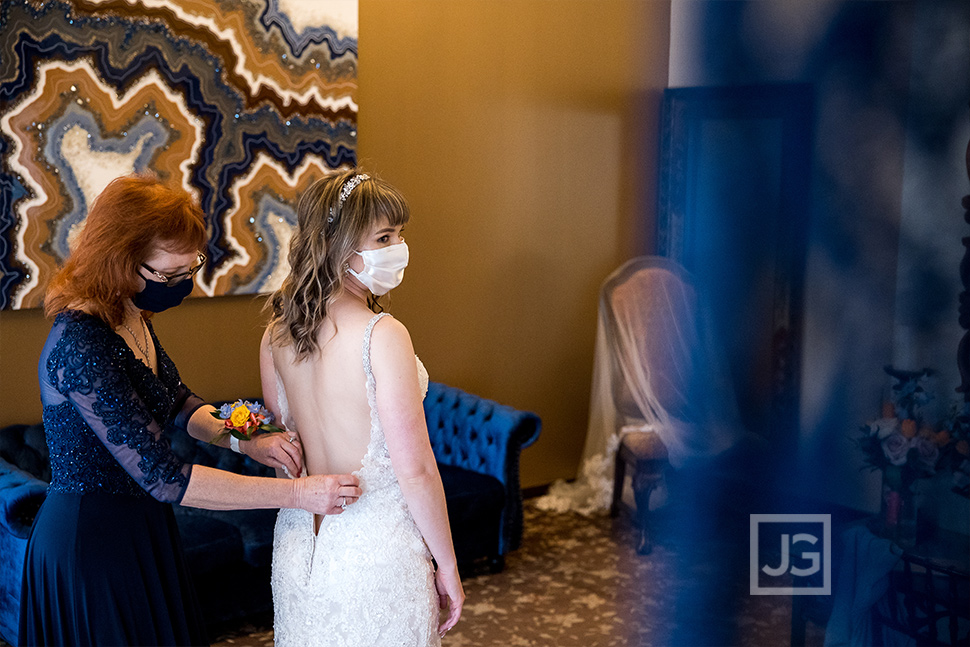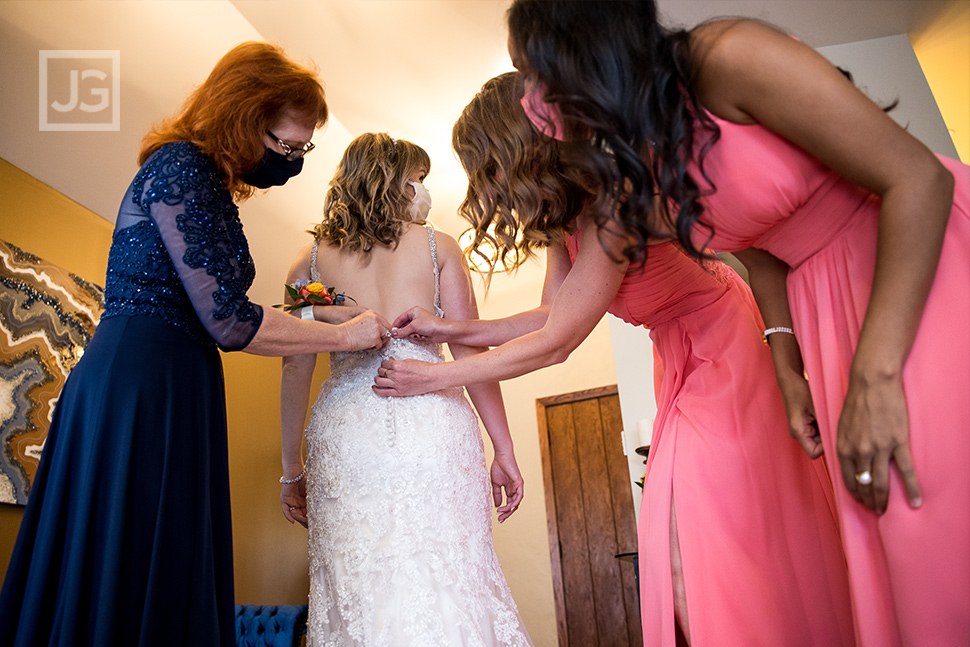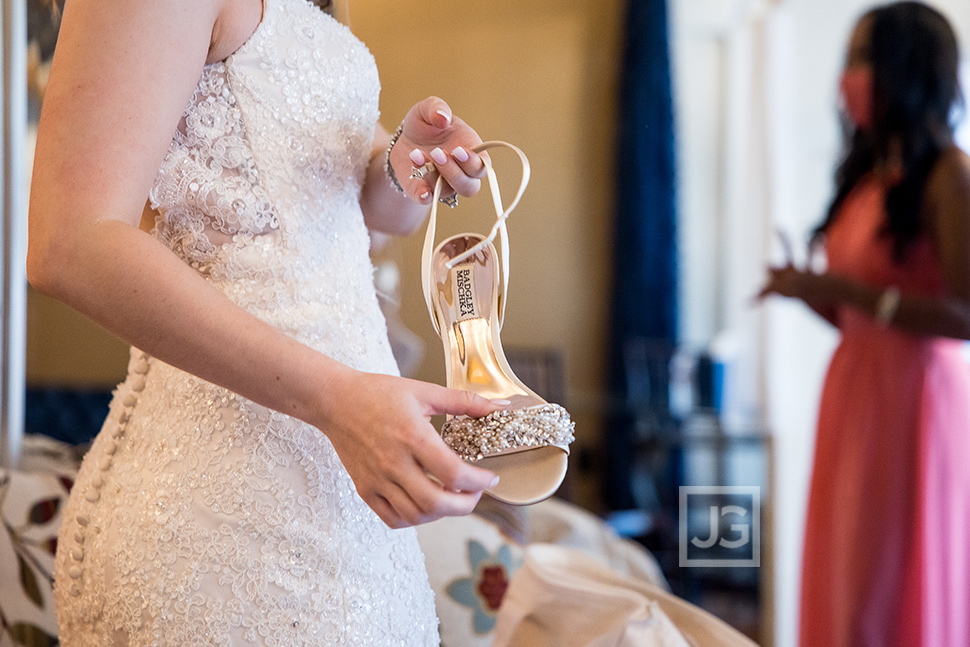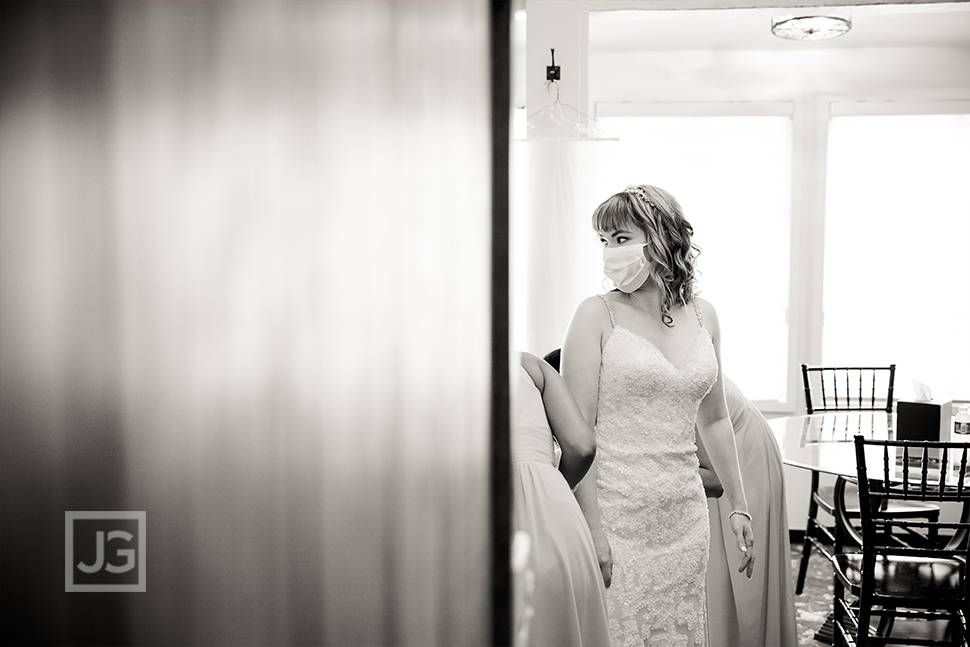 Our bride was looking over the wedding vows that she had written and framed. She barely fit all of it in!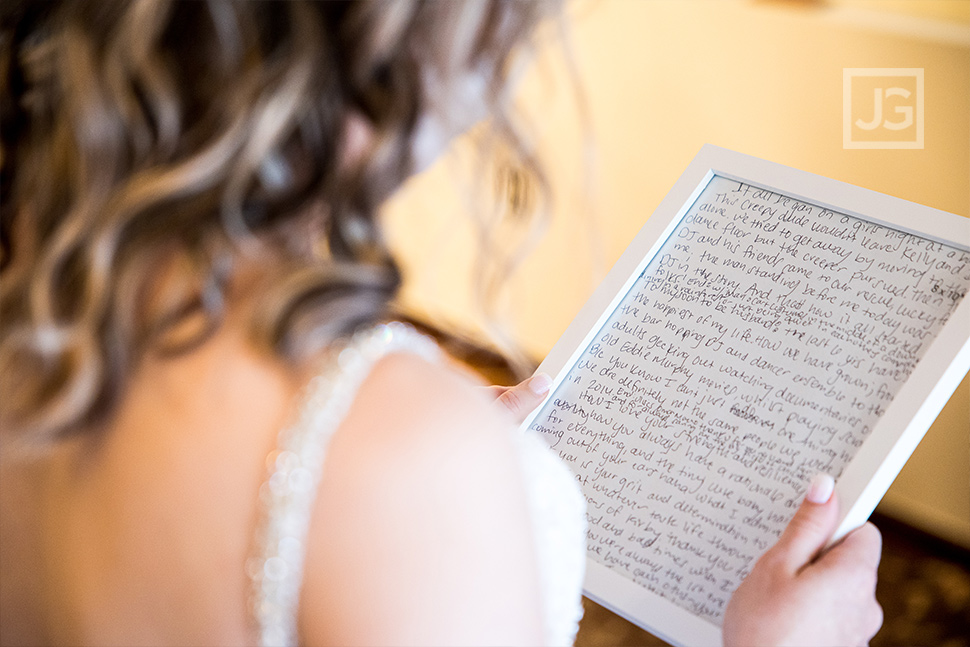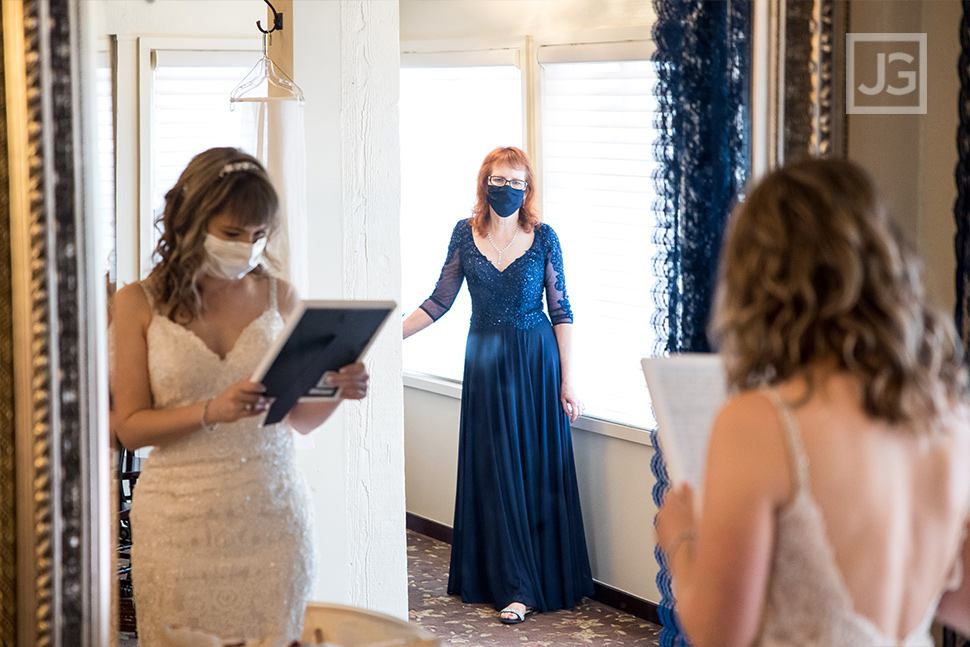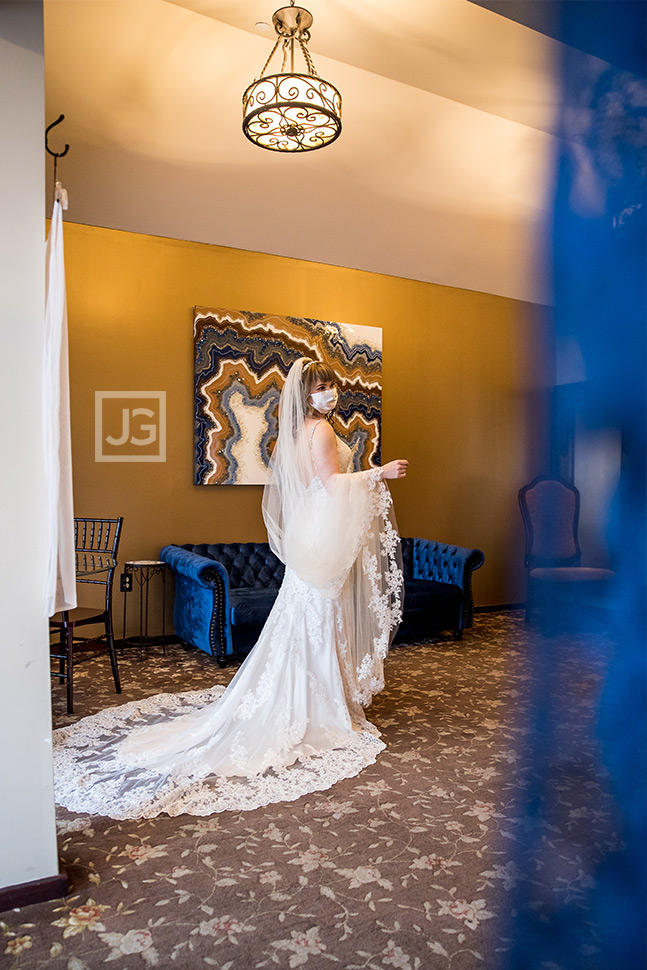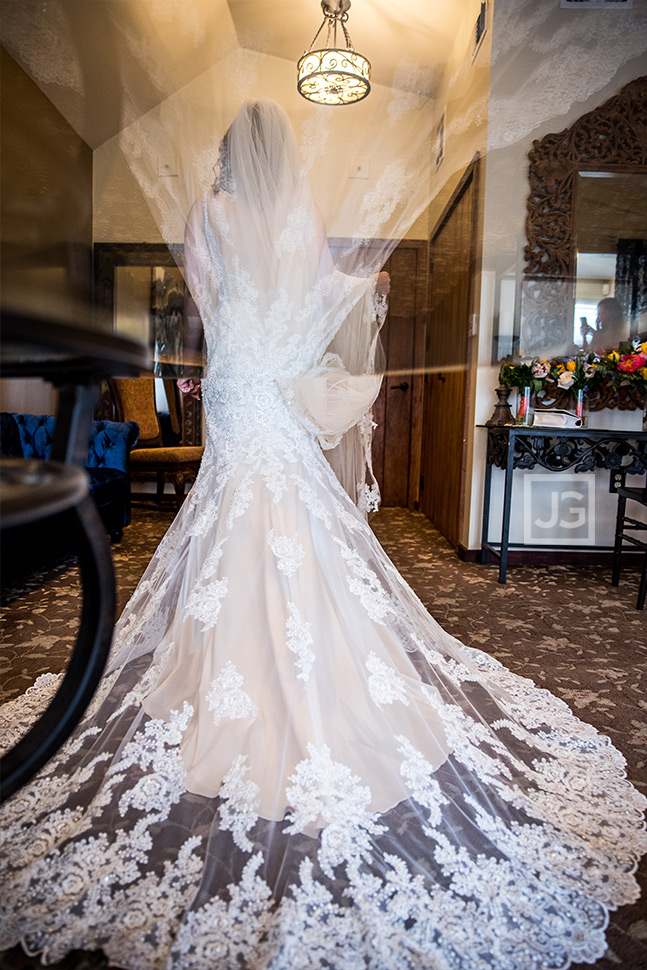 Micro Wedding Ceremony at Padua Hills Theatre
Many of our brides are wondering how to have a beautiful dream wedding, but keep things safe during coronavirus (a covid19 wedding ceremony). This is a great example of how to do it. Padua Hills Theatre is a wonderful venue that has most of the setting and backdrop for an idyllic wedding during this pandemic. So look below to see a perfect micro wedding in Los Angeles County.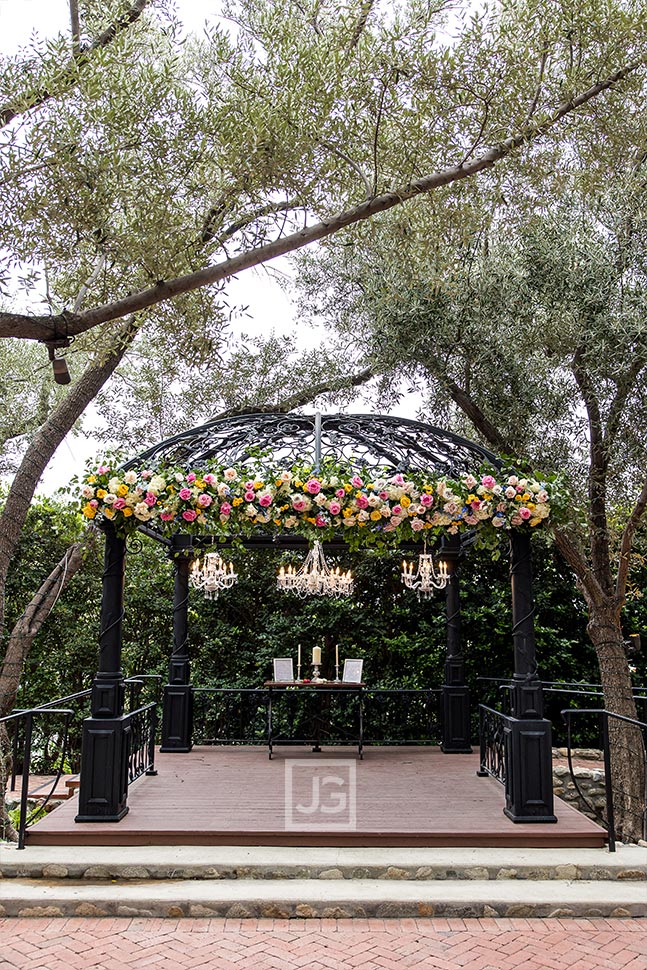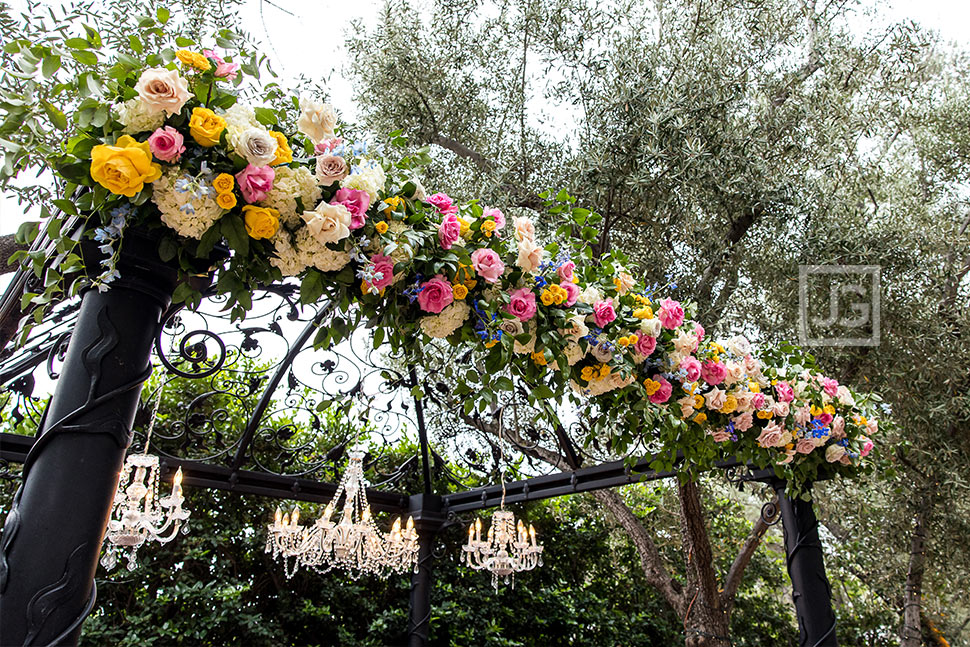 Our couple paid for a chandelier setup in the main gazebo, which made an amazing centerpiece to the wedding ceremony.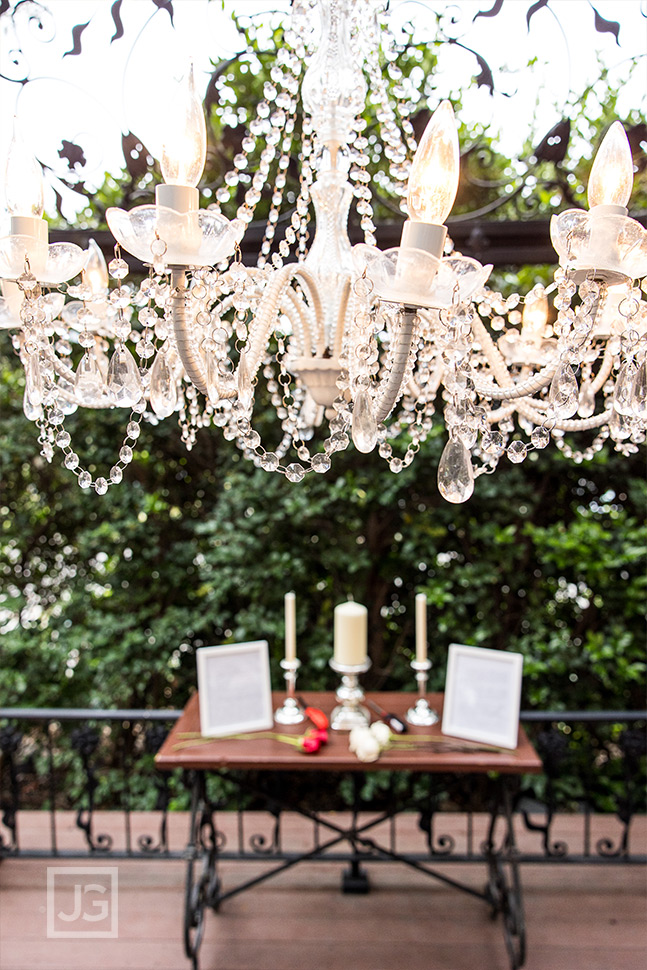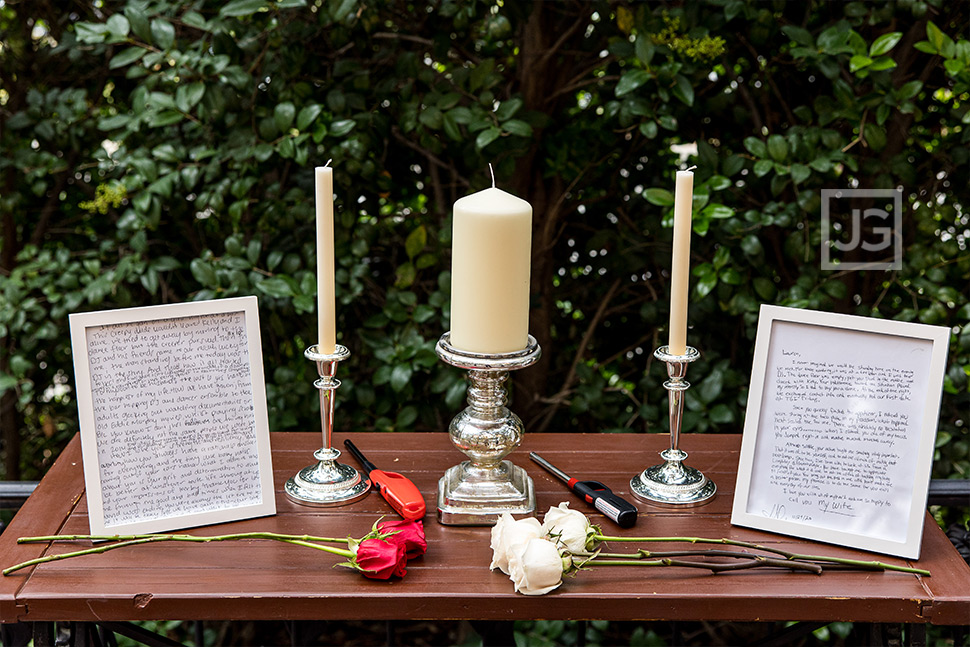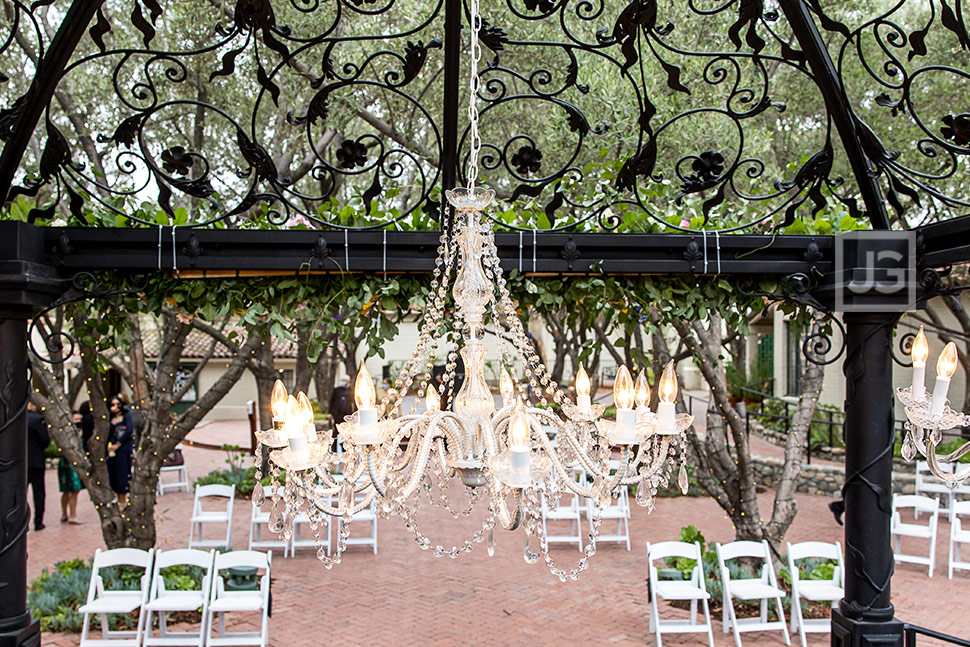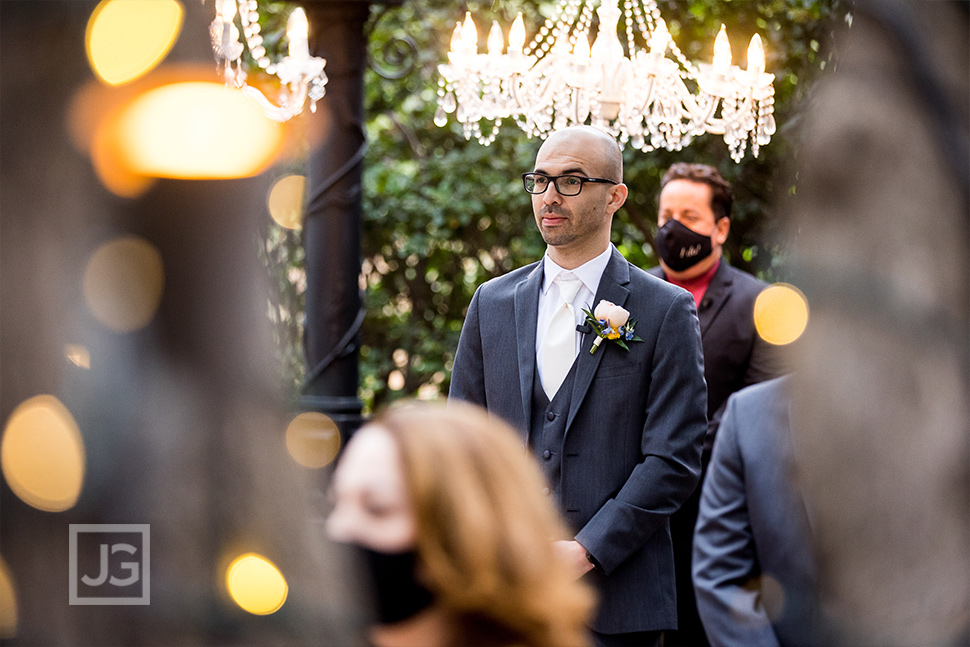 Here is our beautiful bride walking down the aisle.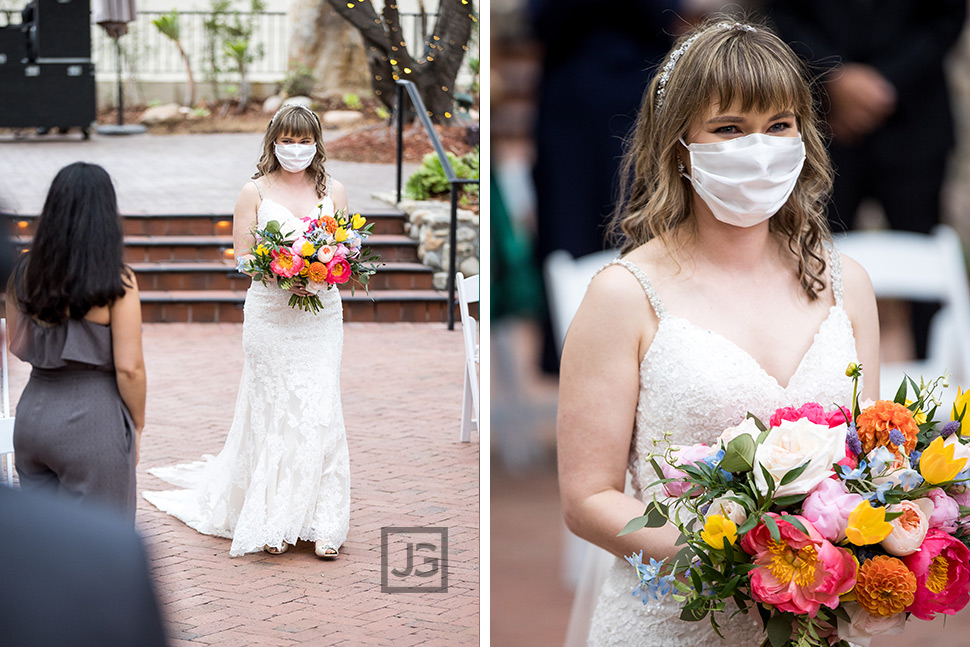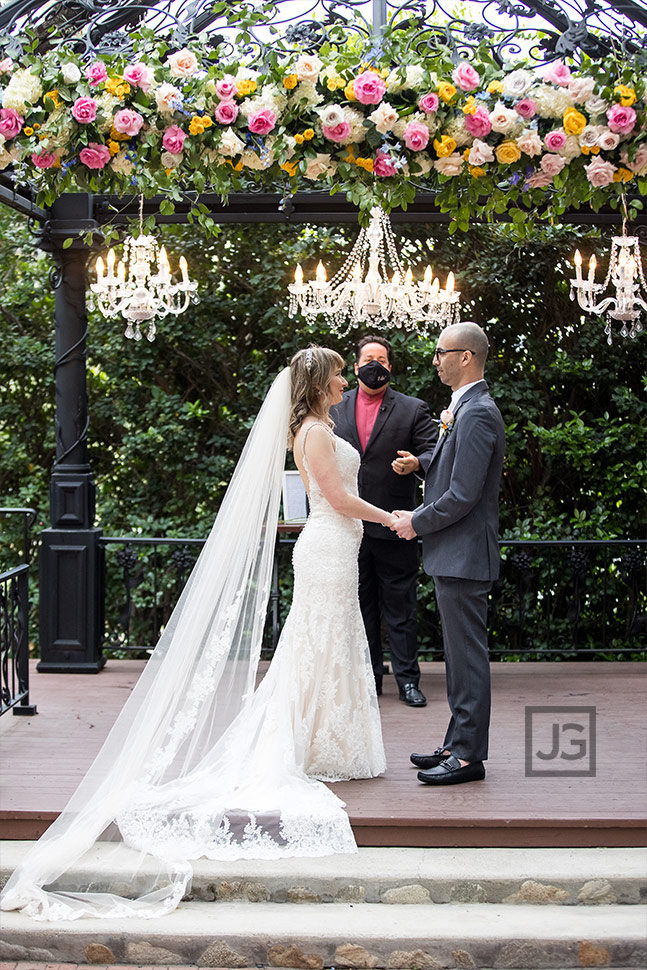 One thing to note is the officiant is Alan Katz of Great Officiants. He has been very thorough and unyielding in his safety for weddings, maintaining a strict mask policy during his wedding ceremonies. This way, our bride and groom can enjoy their wedding as we observe safely.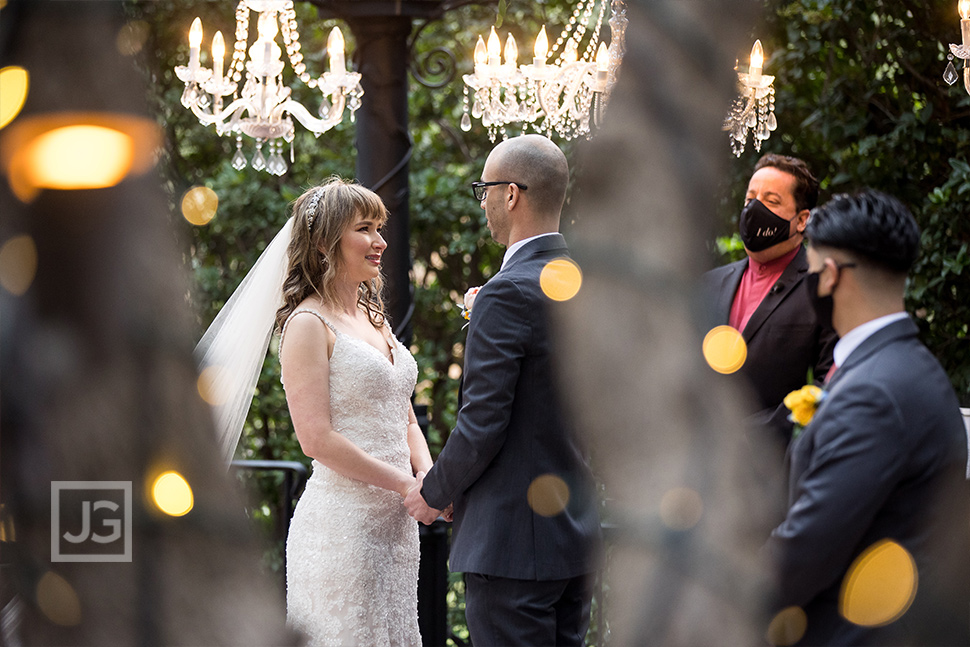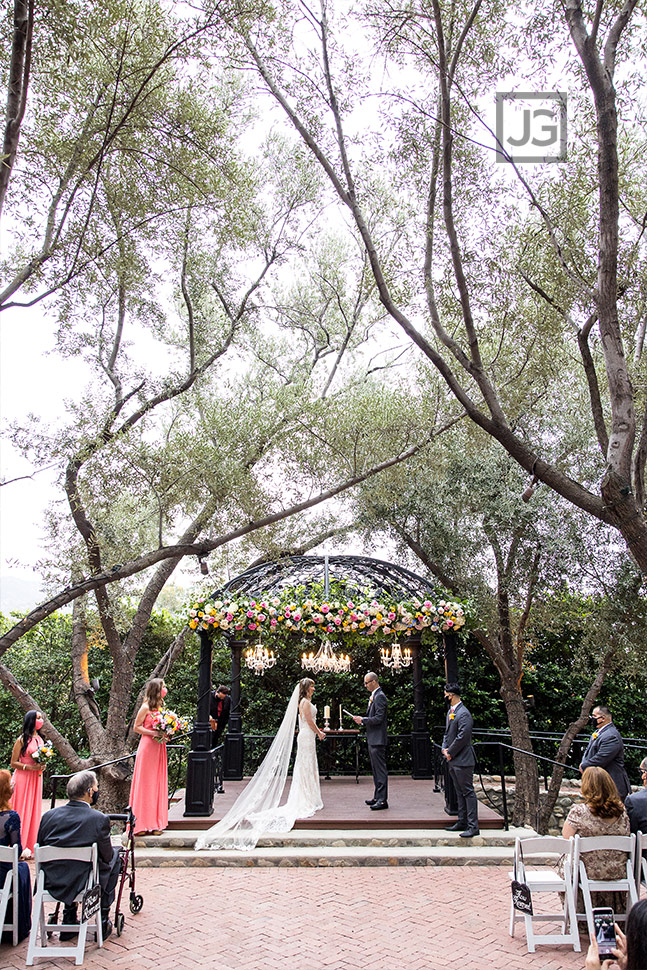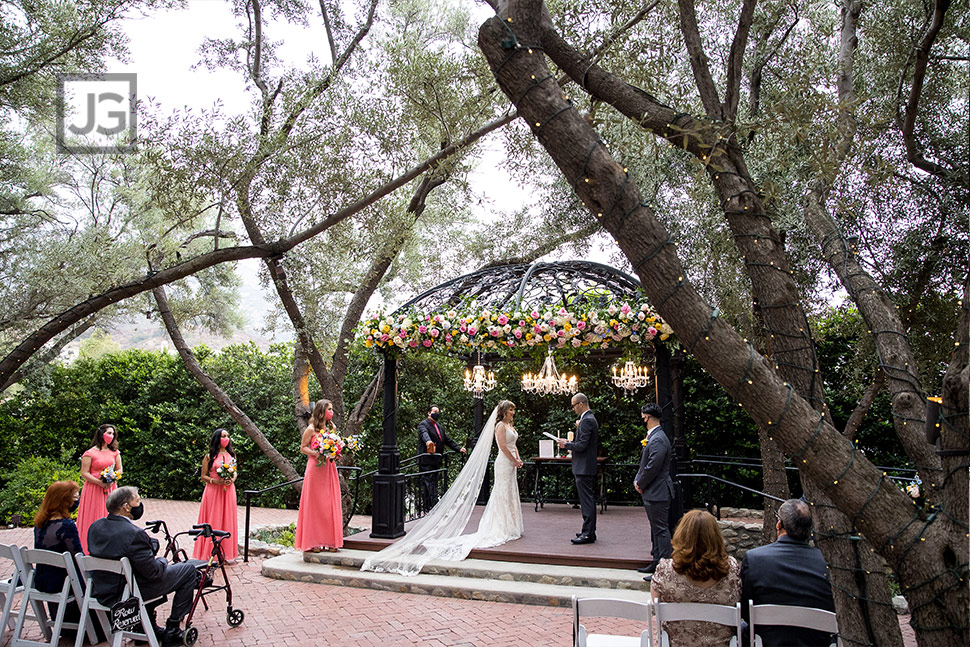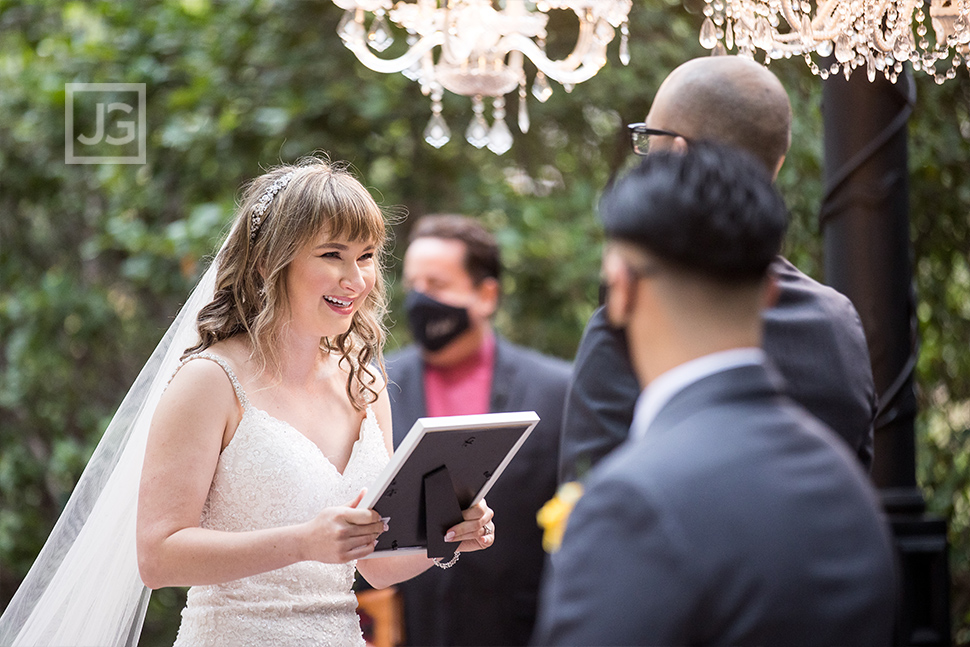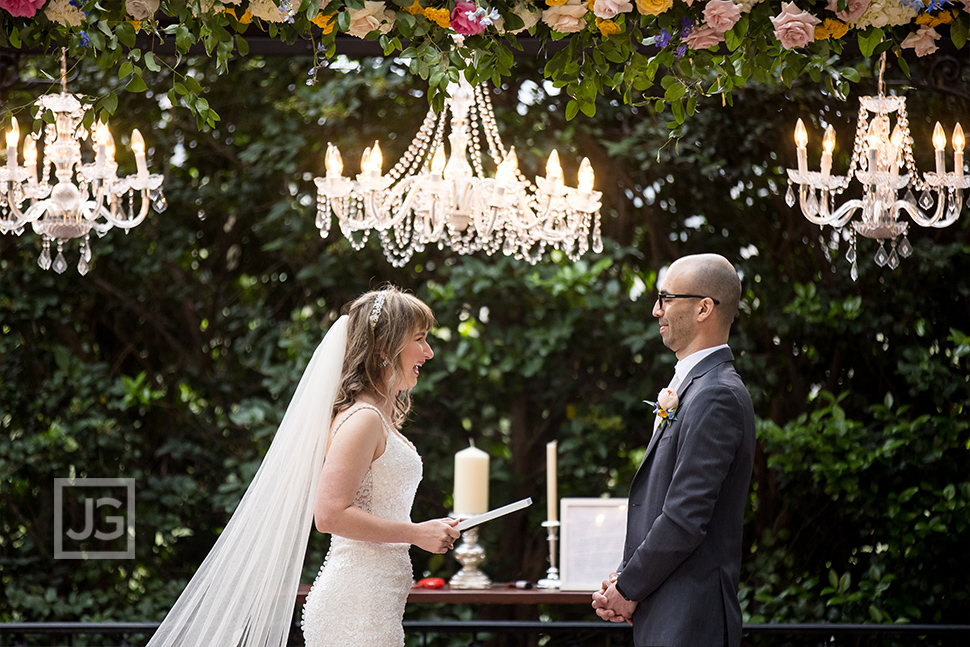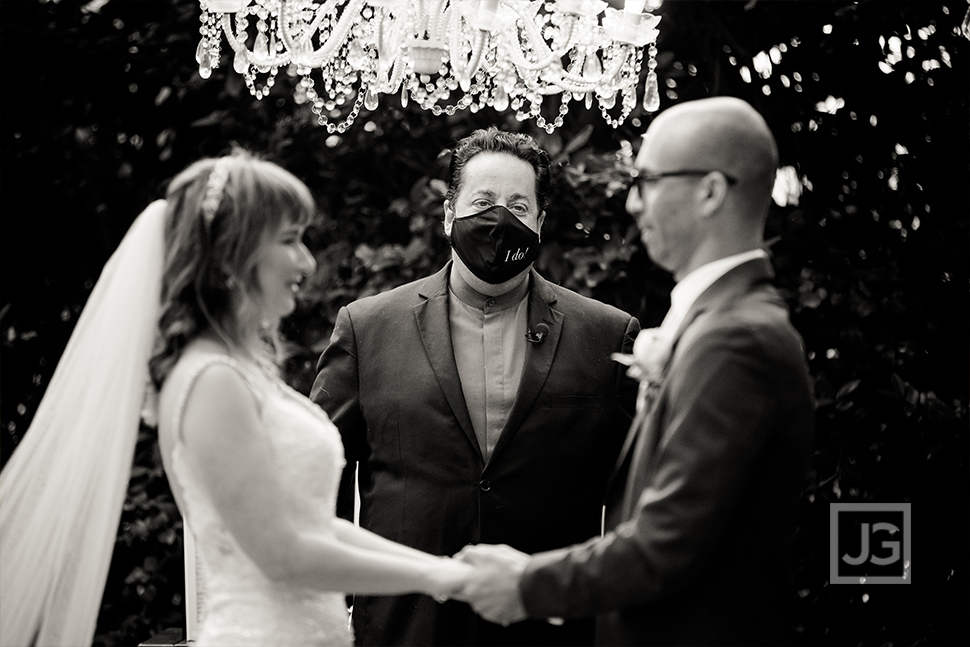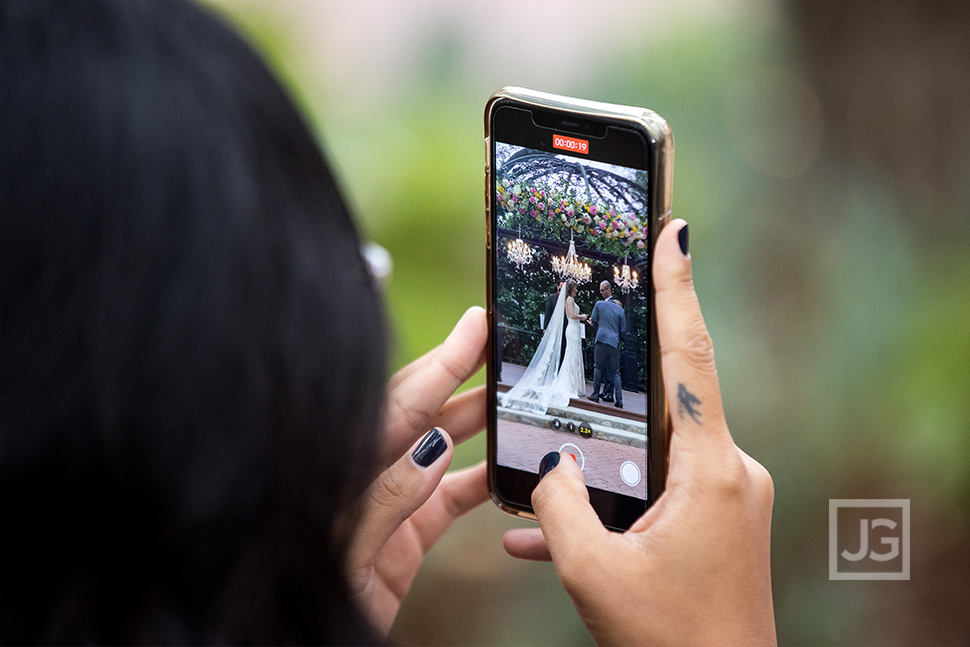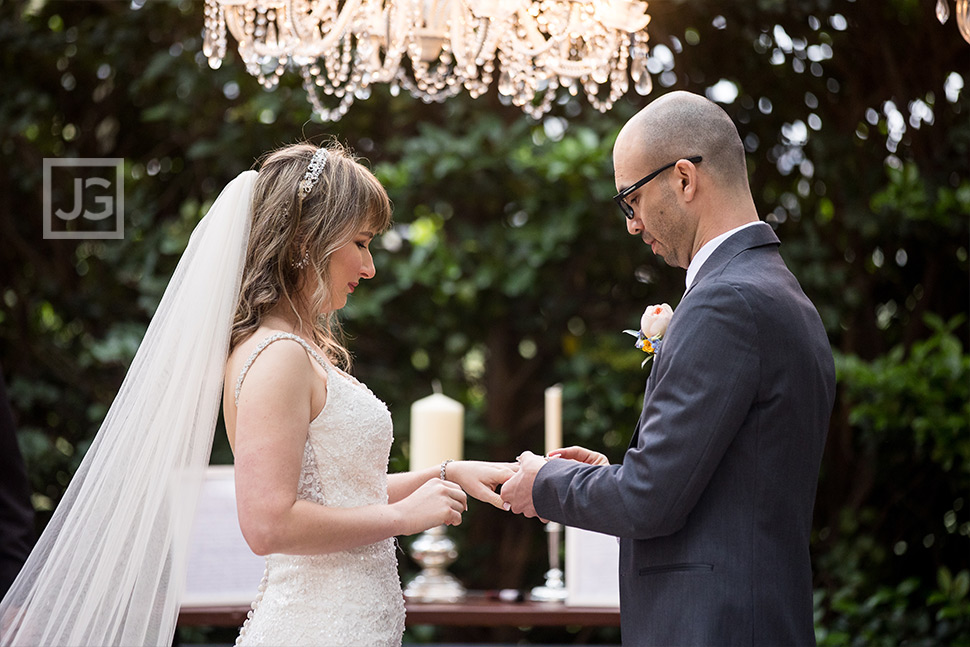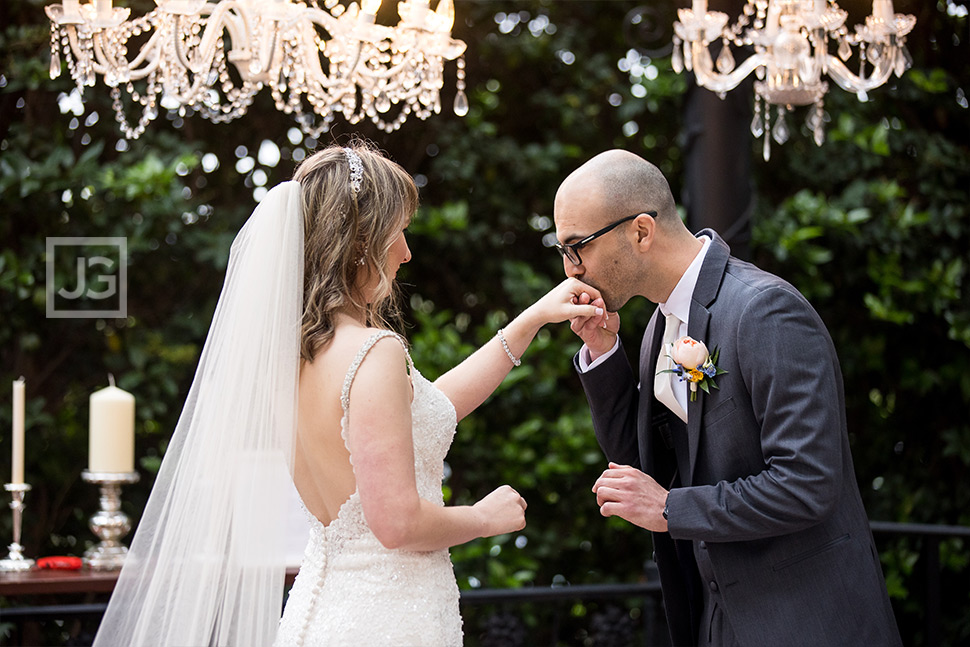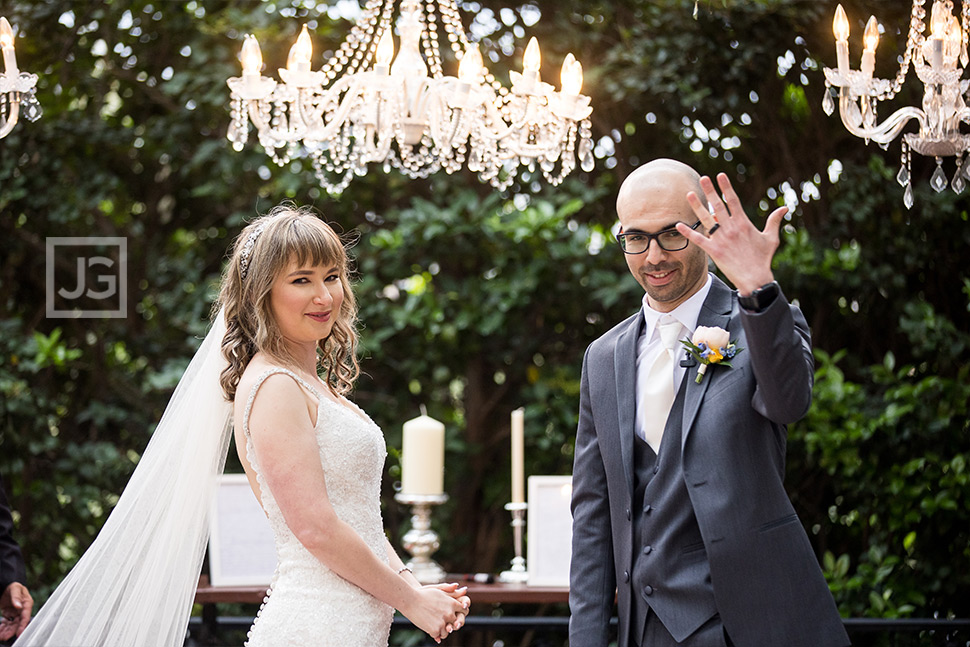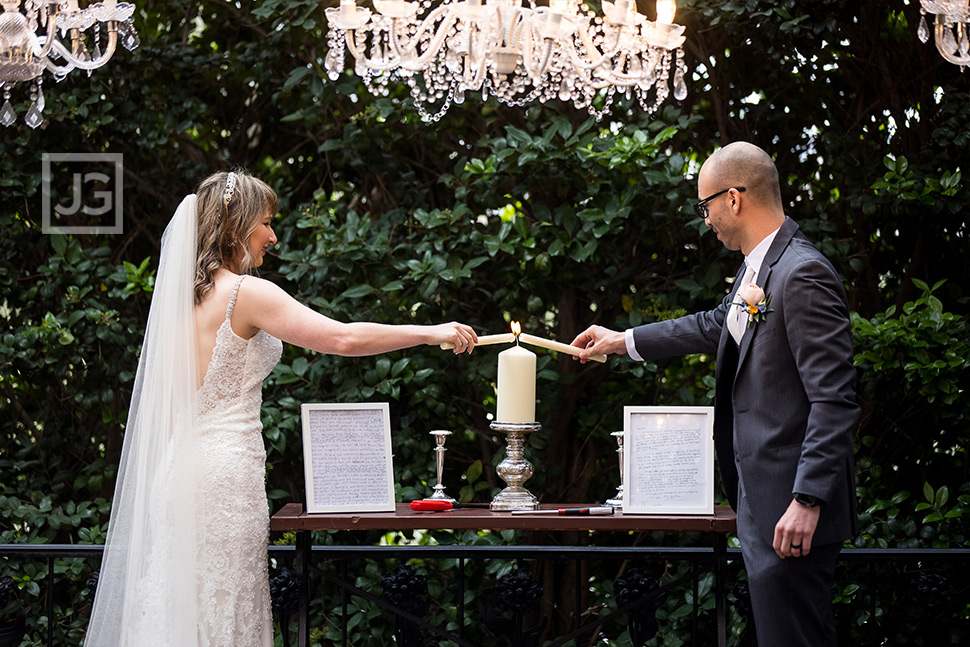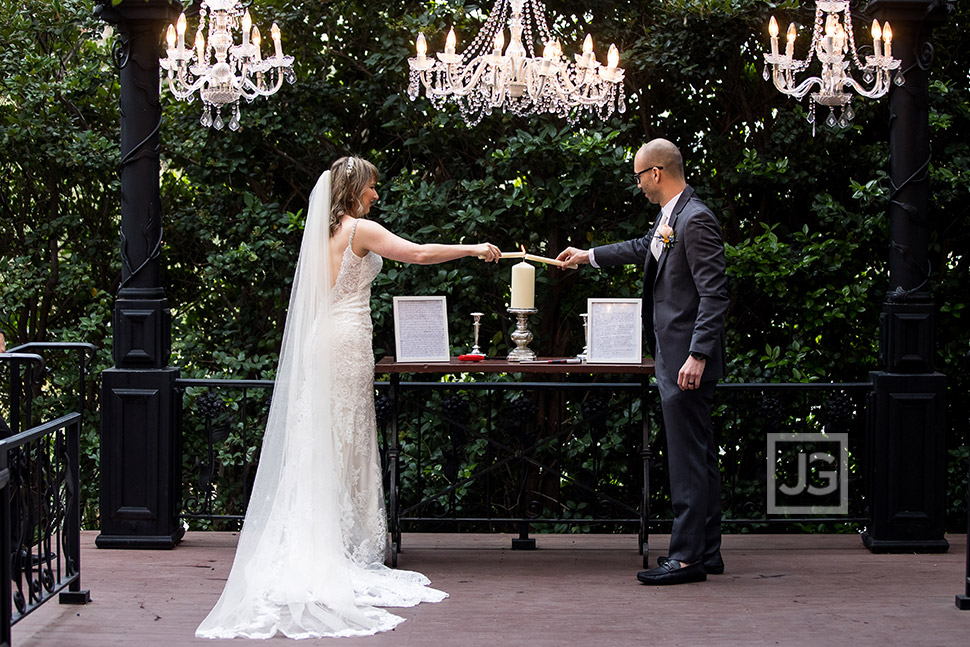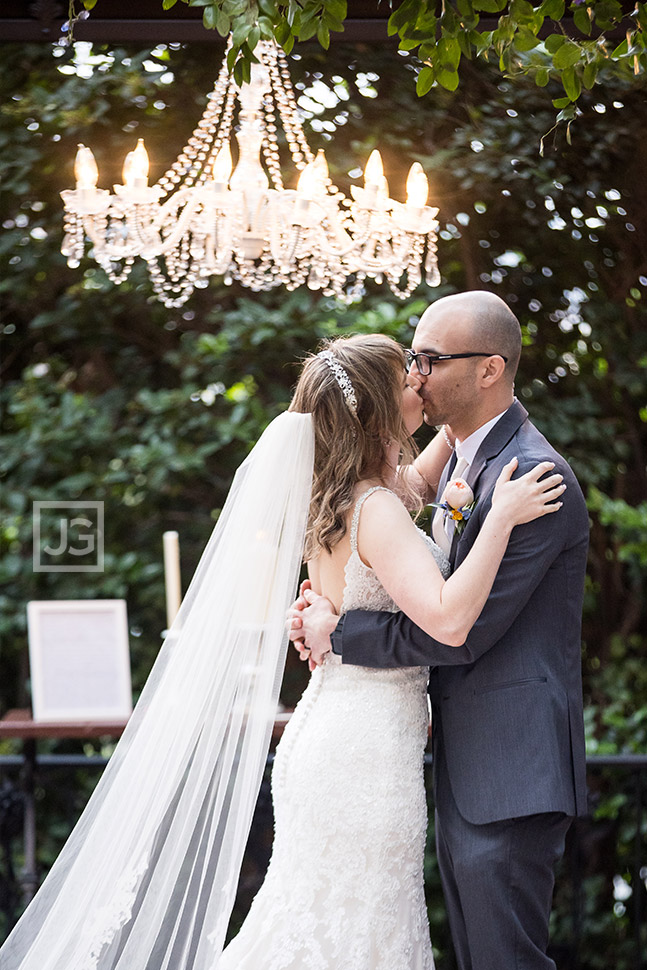 After the wedding ceremony, we did the safest wedding photos we've ever done. I know some people want things to just be normal, but I love how this still immortalizes this specific time and era. I don't see any less love, but instead I see more.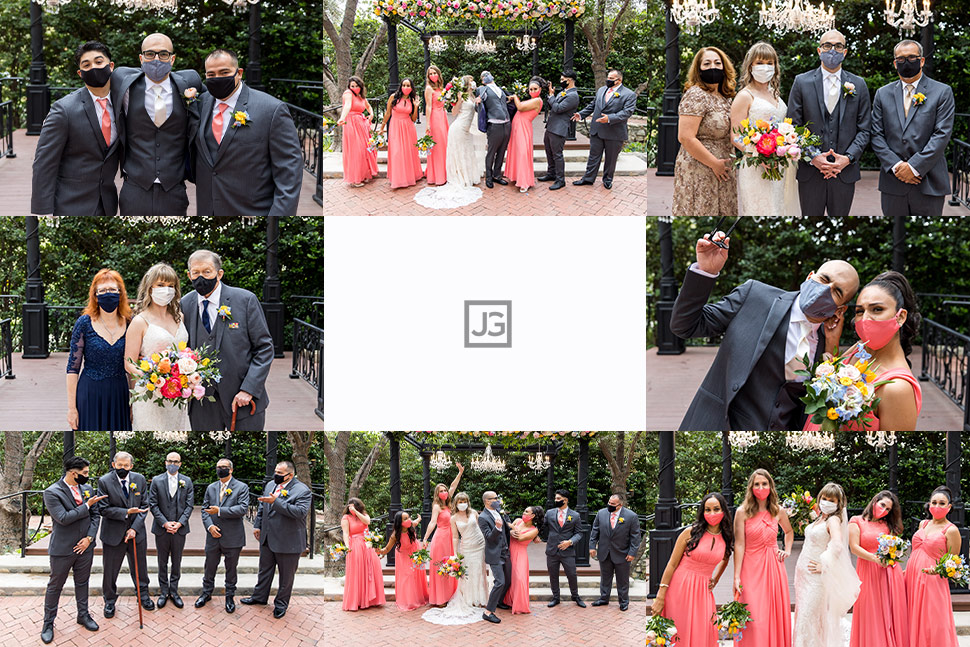 Padua Hills Wedding Photography With Our Couple
After the Padua Hills Theatre wedding ceremony, we took the couple around the scenic grounds at Padua for couple photos. This includes a beautiful water fountain located in a very old olive orchard. The trees make for a unique backdrop and simply amazing wedding photos.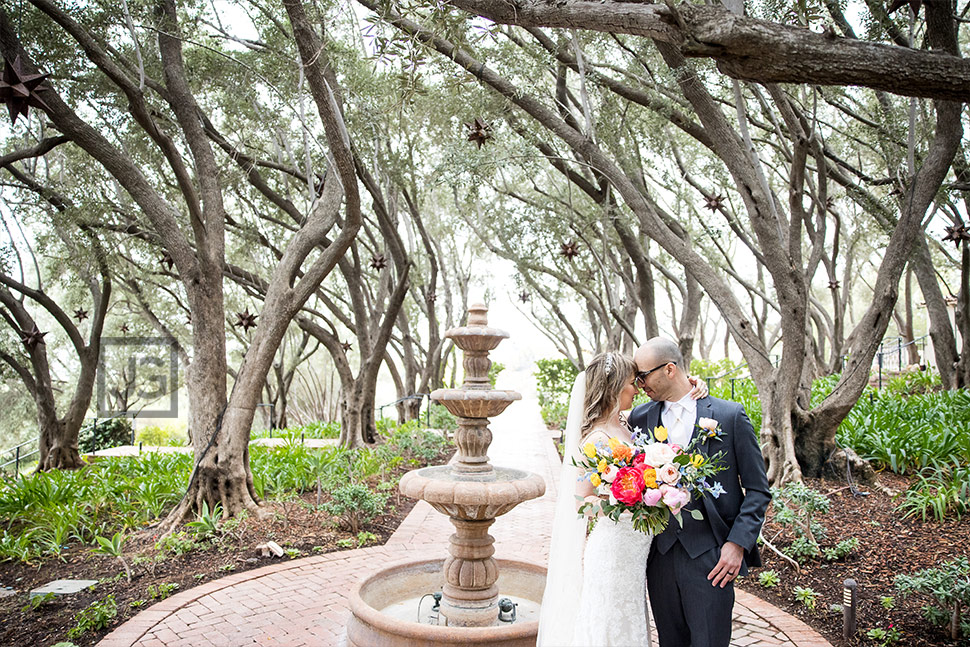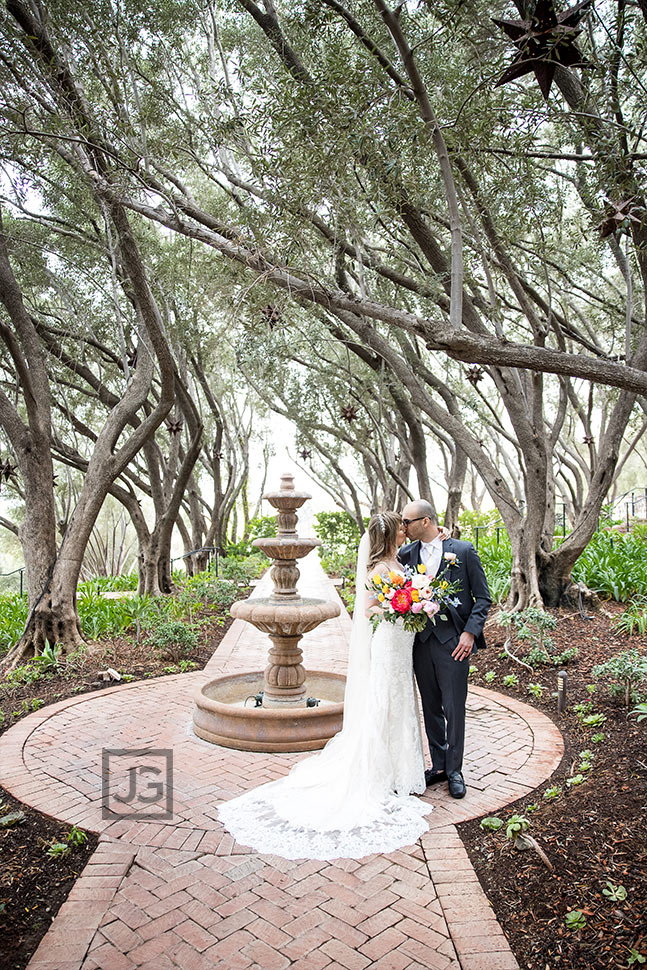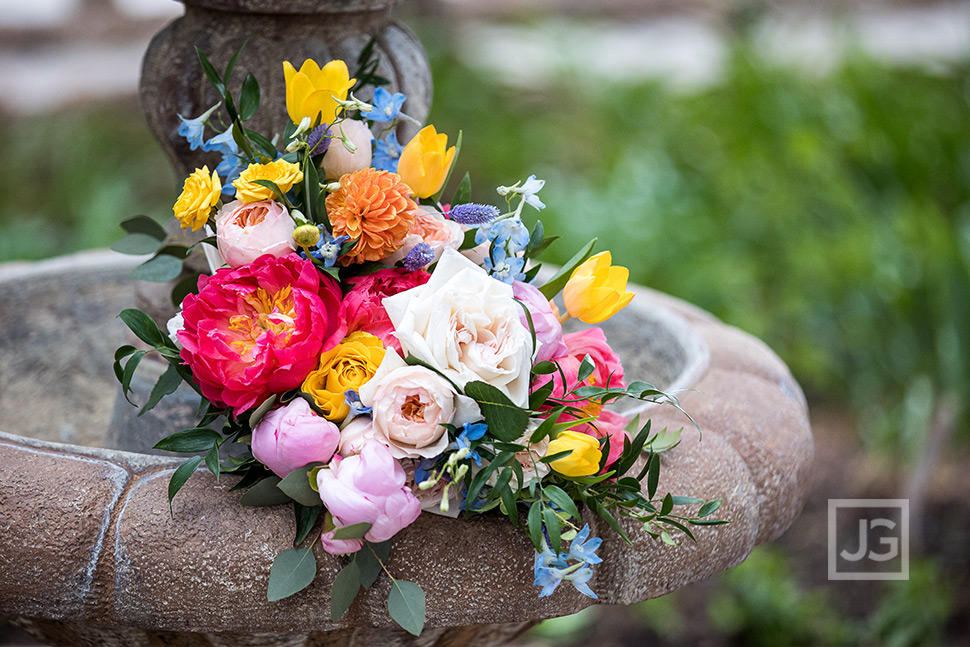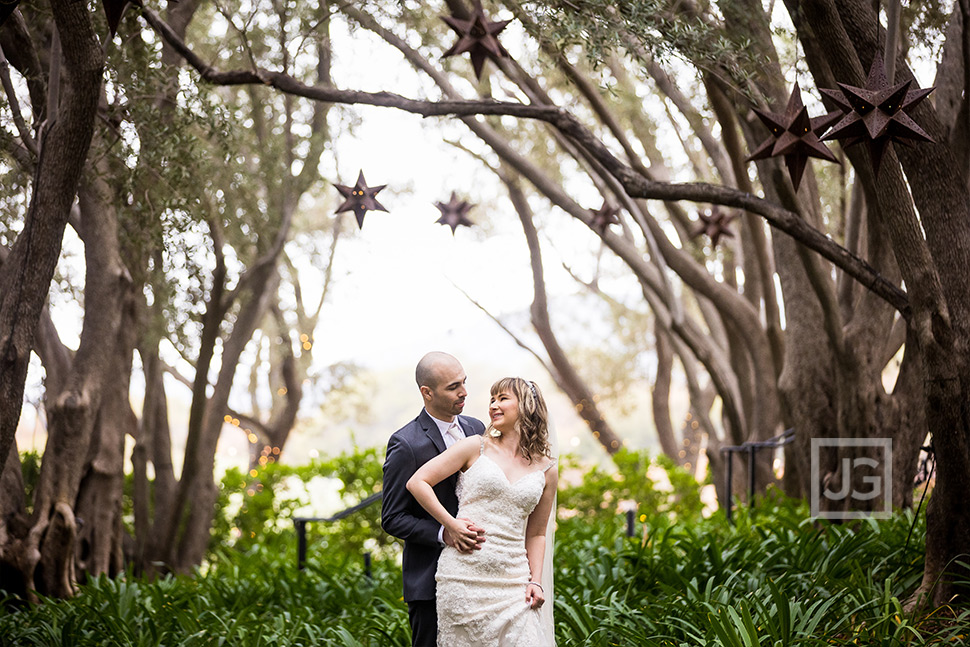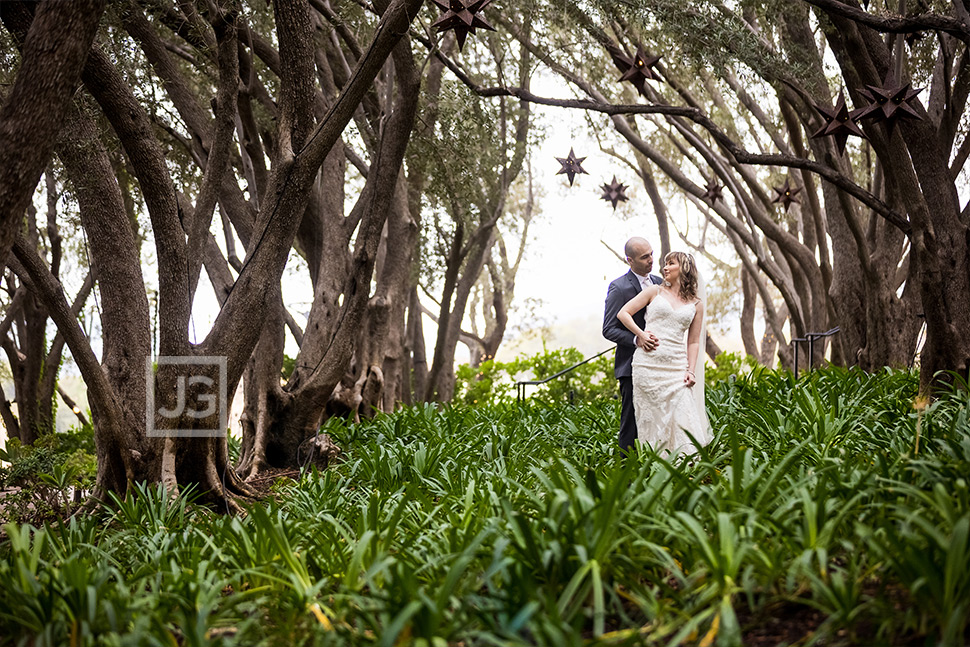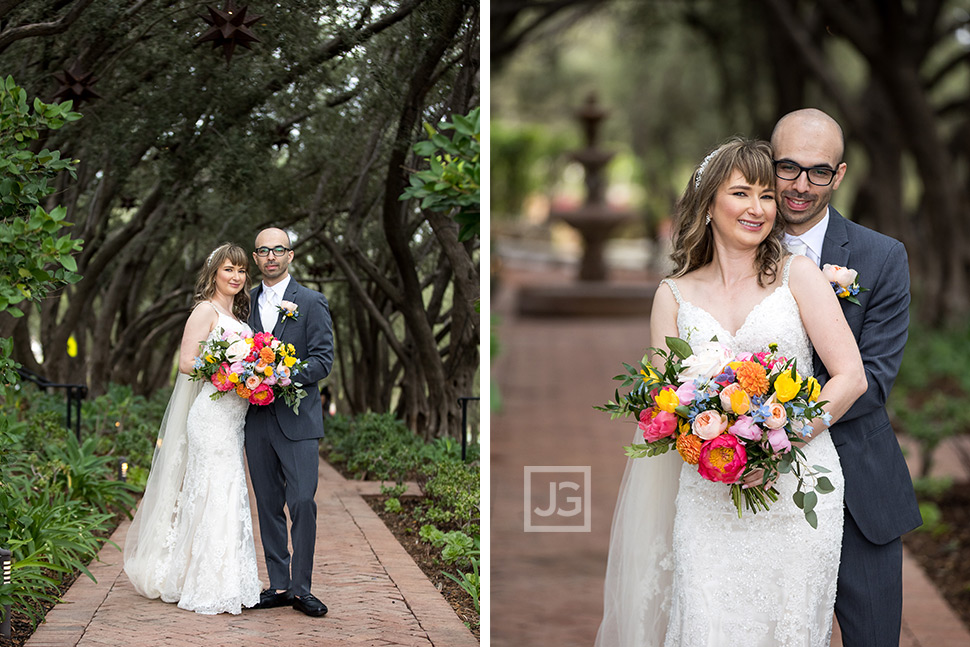 The day was overcast, but that doesn't mean we can't get some dramatic wedding photos! We used remote lighting to bring out the texture in the sky.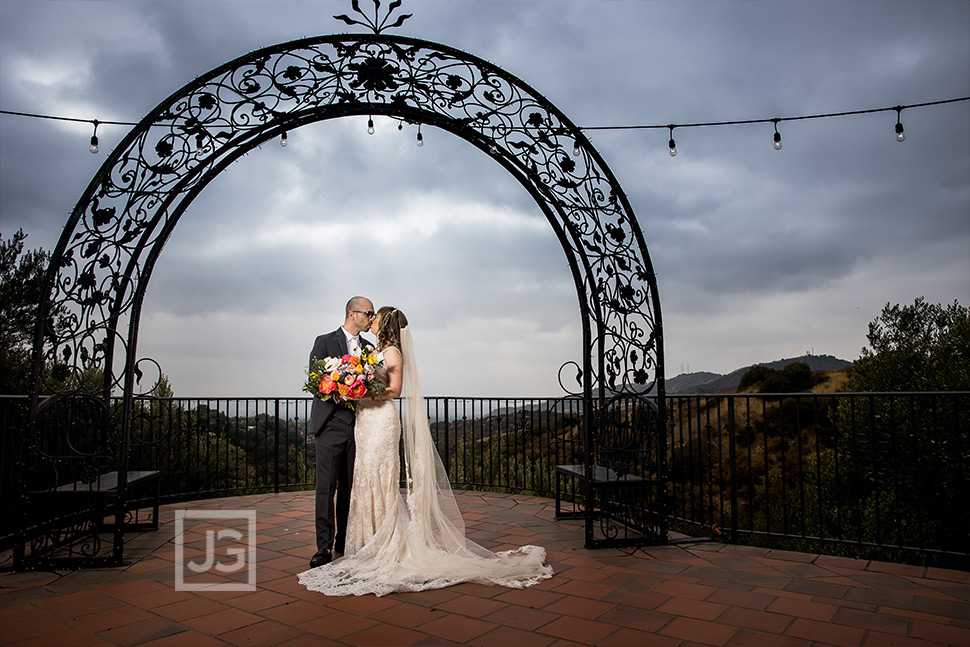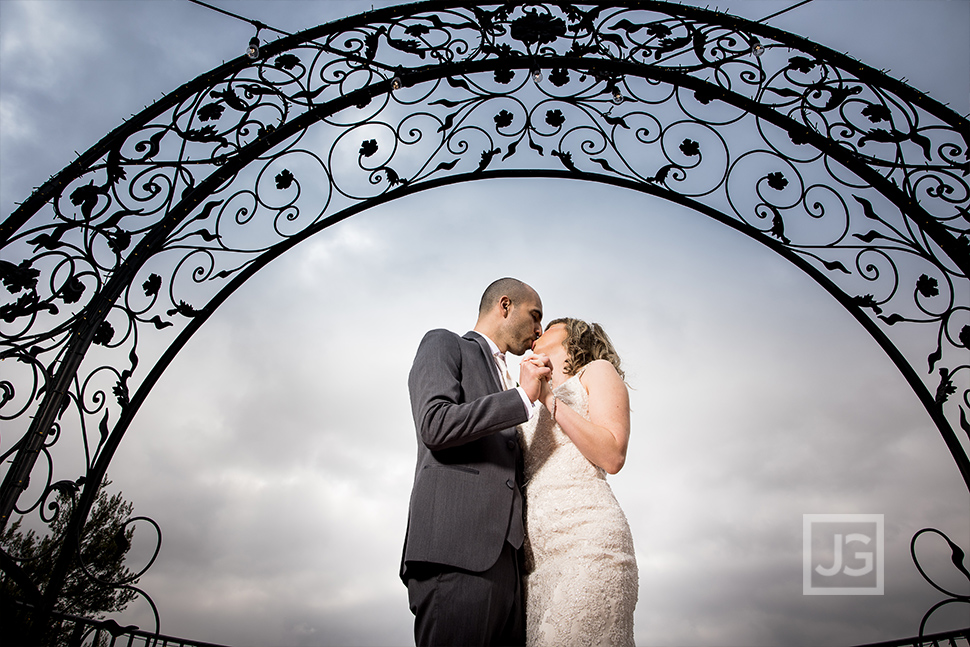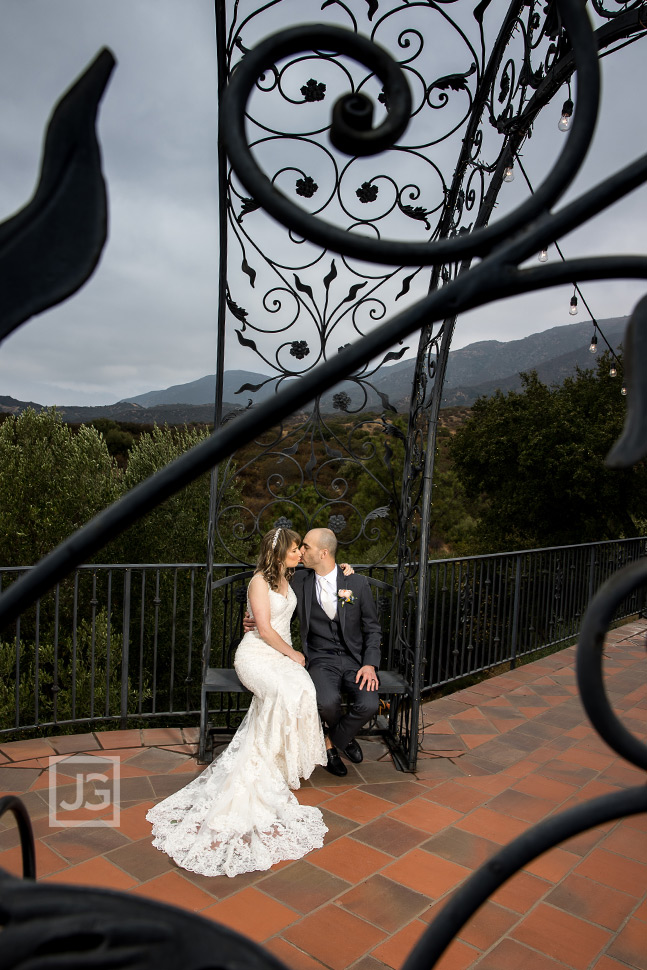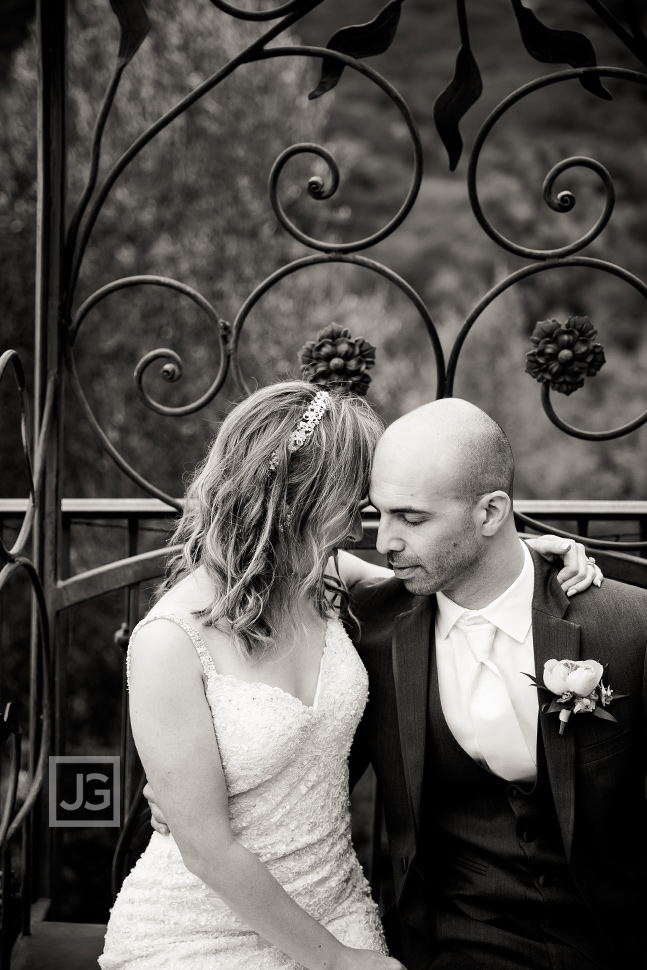 Here are some cute wedding portraits of our bride and groom.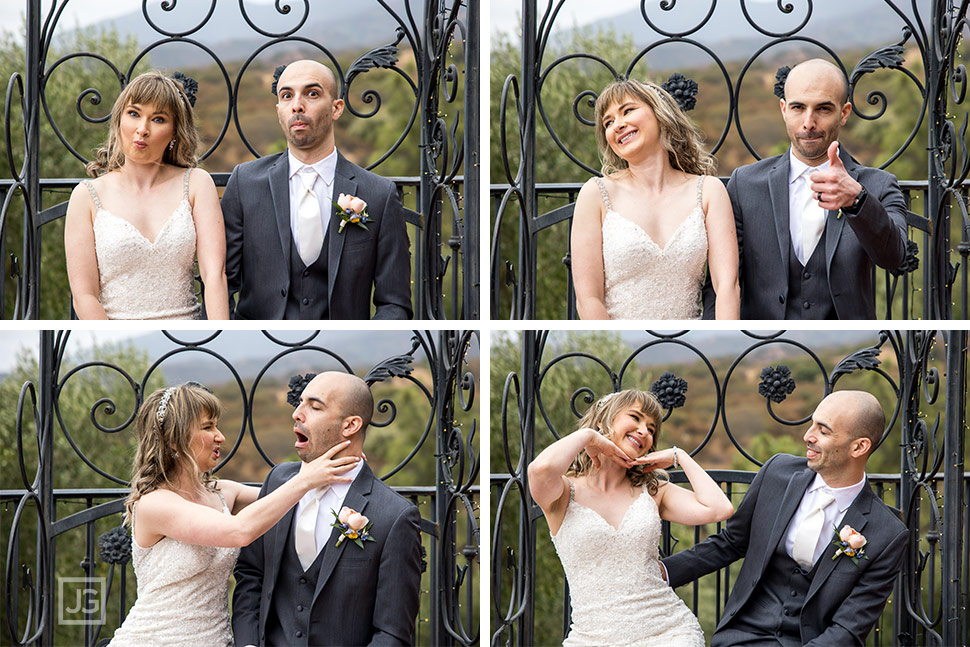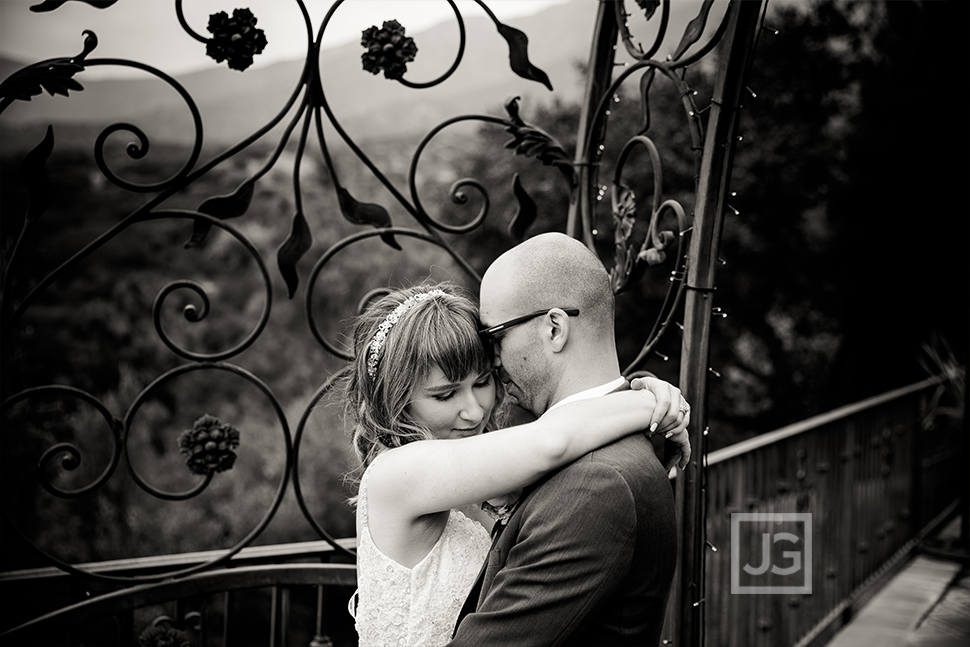 Micro Wedding in Los Angeles County during Coronavirus
This micro wedding is a great example of how we can safe wedding ceremonies during the times of coronavirus. Weddings are inherently dangerous, since they are the opposite of social distancing. But with the right precautions and safeguards, we can make sure we get a beautiful wedding while keeping all the people we love safe. Here is a quick list of tips to stay safe for a coronavirus micro wedding:
Less people means more safety. Too many people makes social and physical distancing impossible. Keep it under 15-20.
Wear masks! As seen above, we can still get beautiful wedding photos during coronavirus. Masks are one of the best ways to stop the spread.
Skip on the reception. We know that sucks, but do a ceremony now with close family and throw a huge party in a year or two. Trust me, people will understand and won't mind.
Make sure you check out our other intimate weddings and micro weddings on our wedding photography blog.