Have you gotten your copy of Westways Magazine yet?!? 😉 Gavin and I are extremely honored and beyond thrilled to have our published photography be on the magazine cover of AAA's Westways Magazine.  I'm sure you can imagine how excited we were (I was pretty much dancing around the house) when the creative director of the magazine contacted us asking for use of (real-life couple) Jamie and Christian's awesome 1920's-themed engagement photo at LA Union Station as the cover!!  Happy 75th Birthday to LA Union Station!!
This is our first time on a cover of a magazine, but what's truly an honor for us is that Westways Magazine has a tradition of having amazing covers. Published since 1909 and with 4 million copies in circulation, they've been known to have many art covers. For us to be featured in May 2014's issue is such a privilege! Really, I can't stop smiling! 🙂 I'm sure many of us have had AAA come to our rescue (whether it being locked out of your car or in need of a tow). I believe that AAA is one of the most trusted brands in California and is an American Institution.
When it went to print, we had no idea which image they were going to choose as a cover. To our surprise, they ended up choosing three: one for Los Angeles County, one for Orange County, and one for San Diego County. A huge thank you and shout out to Creative Director, Eric Van Eyke for the love!! And thank you Jamie and Christian for being awesome, we couldn't have done it without you both!! -Cheers!!!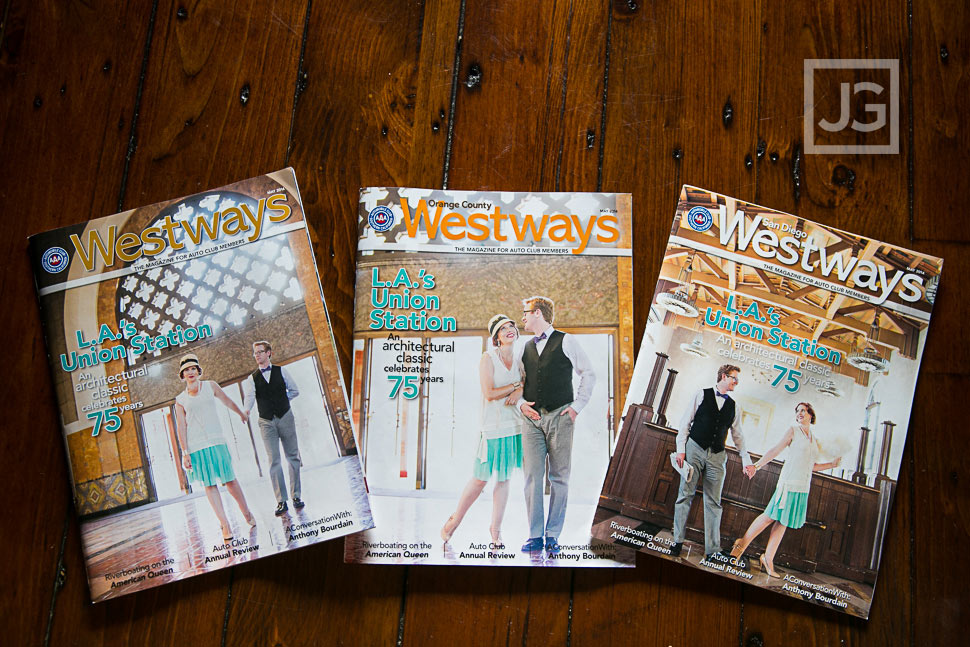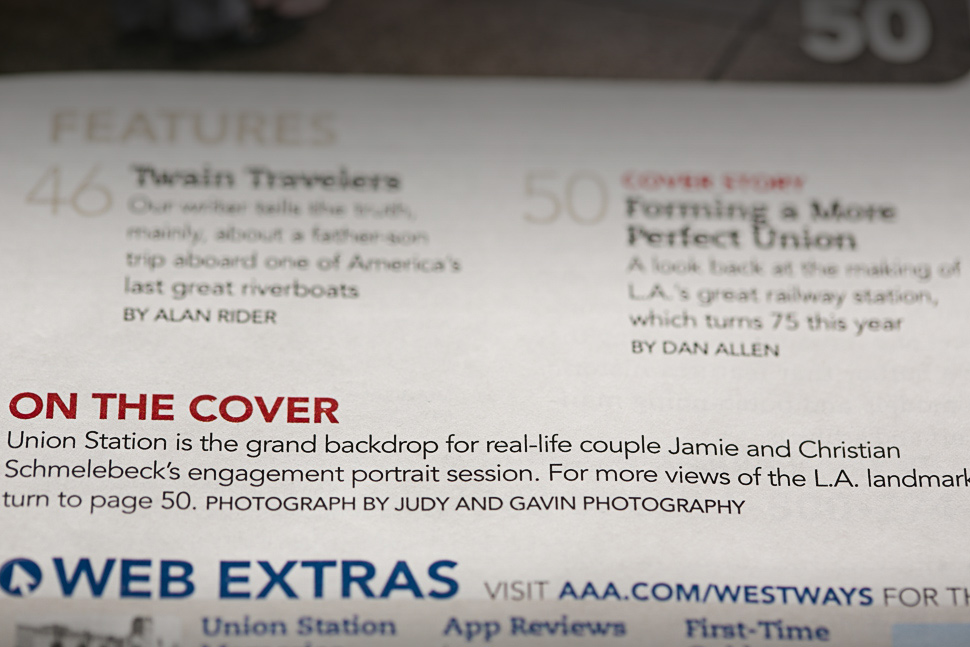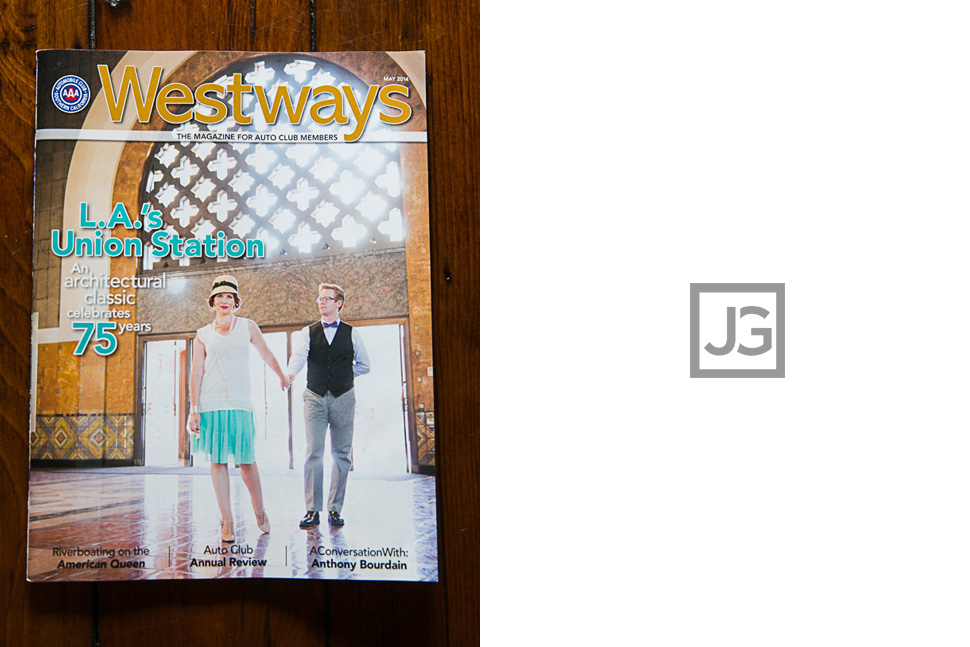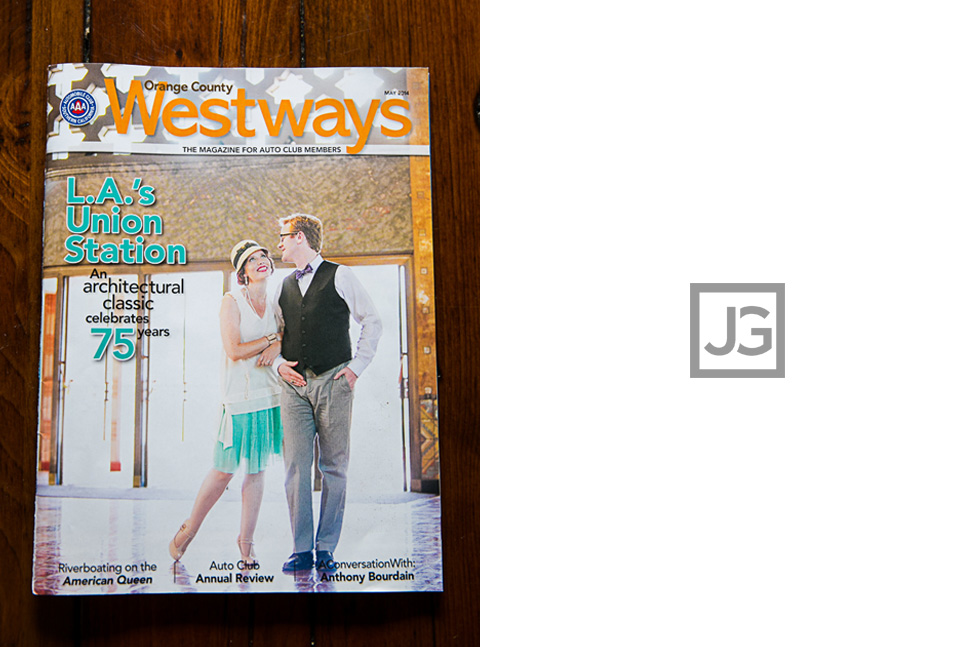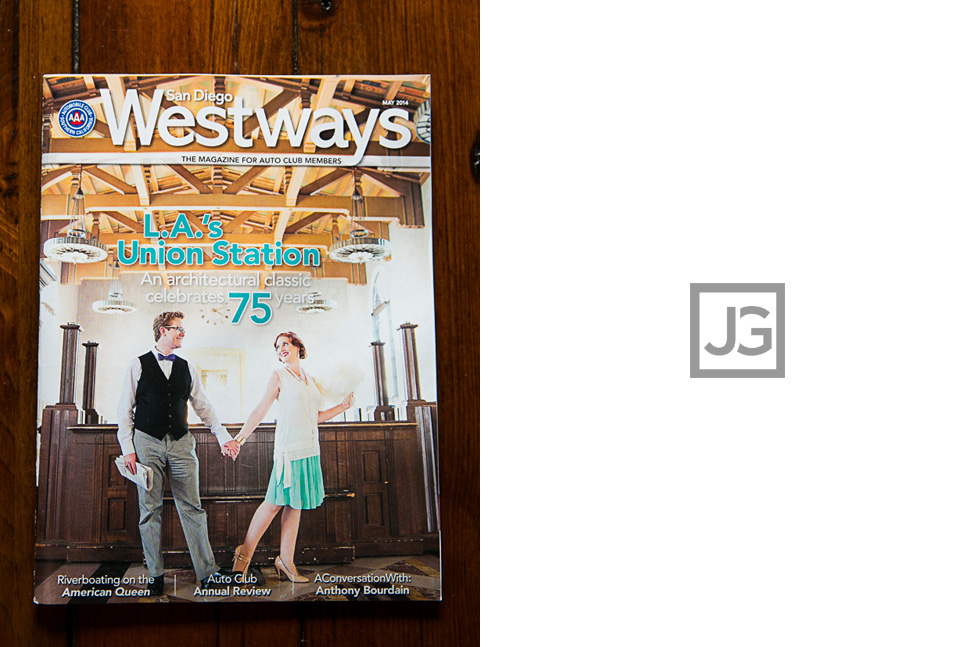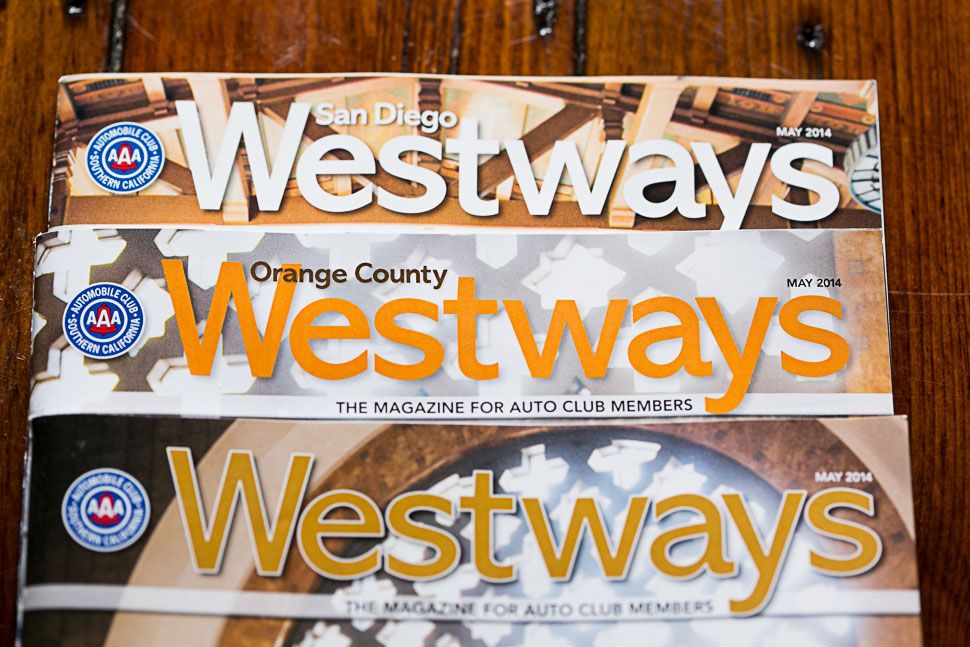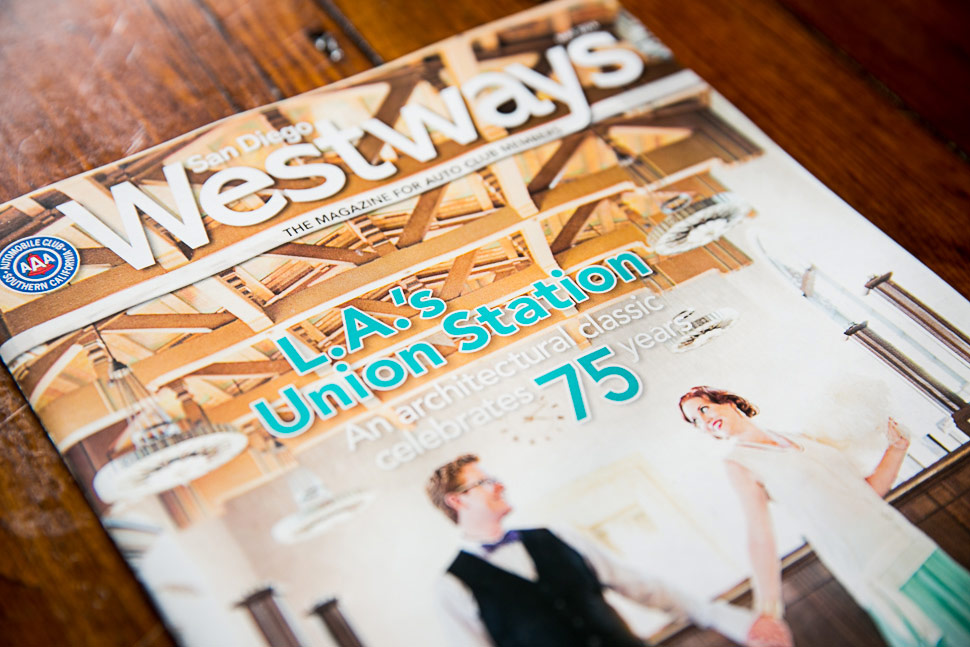 This is by far the most amazing cover that we've ever made the cover for, since it's so unexpected too. This was from an engagement photography session we did at Union Station, and they wanted it to represent the 75th anniversary of Union Station. It's crazy how our photos now spread to many people outside of the the wedding industry.