I meet Sarah and Daniel for the first time about a year ago while photographing Cassie and Ryan's wedding at the Puddingstone Resort in Pomona.  Sarah's sister-in-law's brother is married to Gavin's (who is my fiance's) sister-in-law's niece's husband's sister.  WOW… did you follow that???  LOL… cause I think I lost myself while trying to type all that out!!  Isn't weird how we all probably know each other through seven degrees of separation??
Sarah and Daniel are a great couple and is such a pleasure to work with!!  Sarah is an easy-going high school mathematic teacher (she got her Masters in Mathematics at UCLA), and Daniel is a down-to-earth, goofy kinda guy!!  For their engagement photography session, they wanted something with a botanical garden setting, and what better place to go then the Huntington Library Botanical Gardens and  Art Collection.  The Huntington Library is a BEAUTIFUL location for engagement photography sessions, but unfortunately, they are now becoming VERY strict with allowing photography inside the place.  This is because there are a few photographers that have trespassed certain areas in the gardens and violated the garden's rules and regulations resulting in damage to the priceless property.  I was told that someone decided to hang off the arm of a 300-year old statue and ended up breaking it.  It's a shame that these irresponsible photographers have ruined it for other photographers who appreciates and wants to photograph at the Huntington Library for it's true beauty.  If one wants to photograph at The Huntington Library, advance reservations, fees, insurance, and permits are required.  Note to photographers: please respect the location in which you're photographing at.  We are lucky to be able to photography at such a beautiful location, so please use common sense and respect the property.  Don't disturb other visitors who are there to enjoy the beautiful scenery, but instead try to photograph around them.
Sorry… enough ranting on my part!! 😉  Back to Sarah and Daniel… it was a hot HOT Friday afternoon when we photographed this engagement session, but Sarah and Daniel are such troopers and we had a great time hanging out at the beautiful Huntington Library.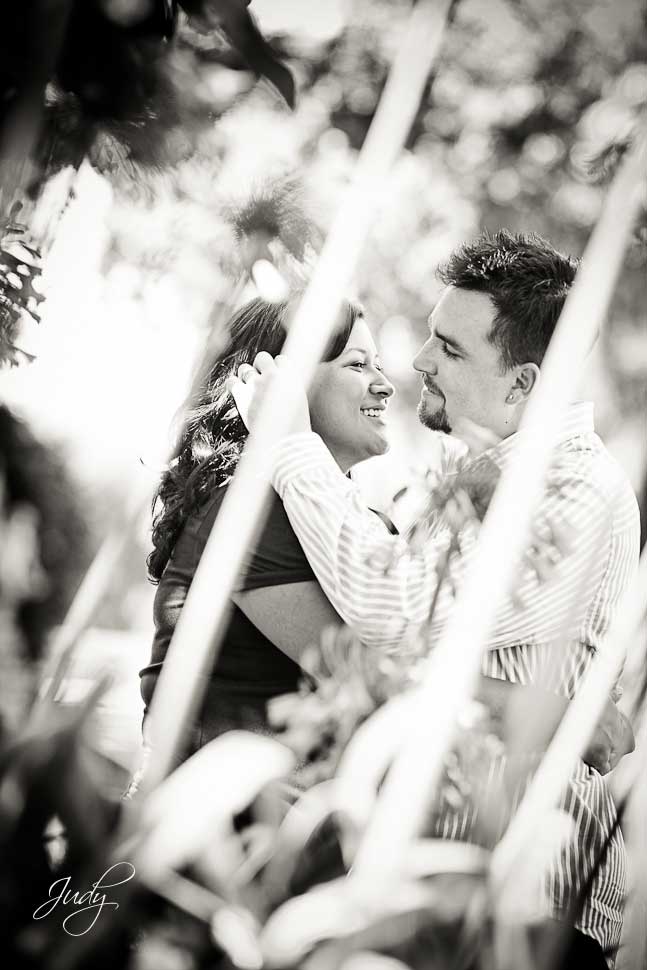 The Chinese Garden is a must-visit when at the Huntington Library.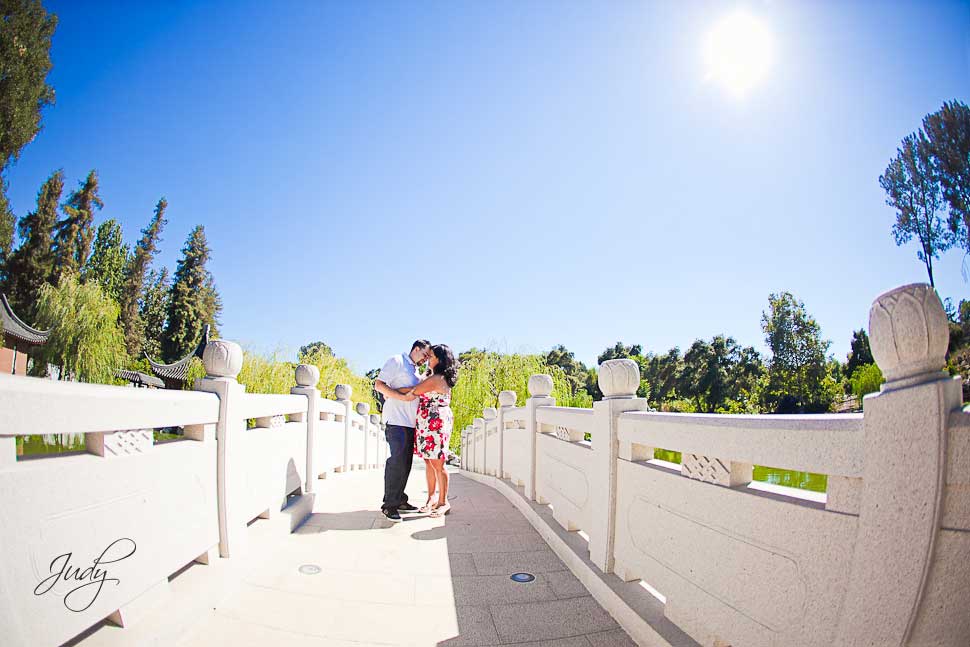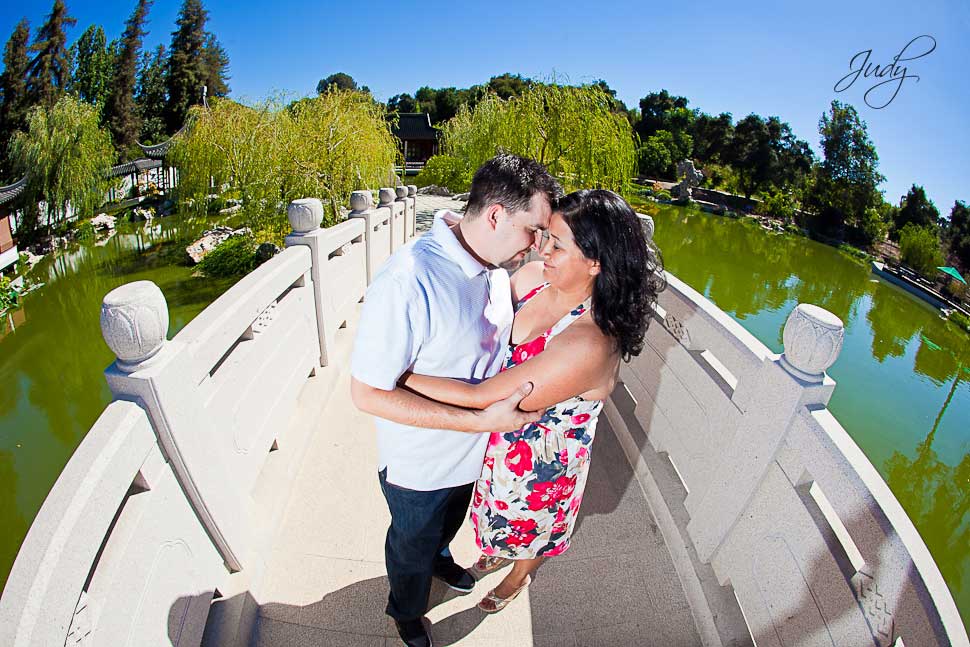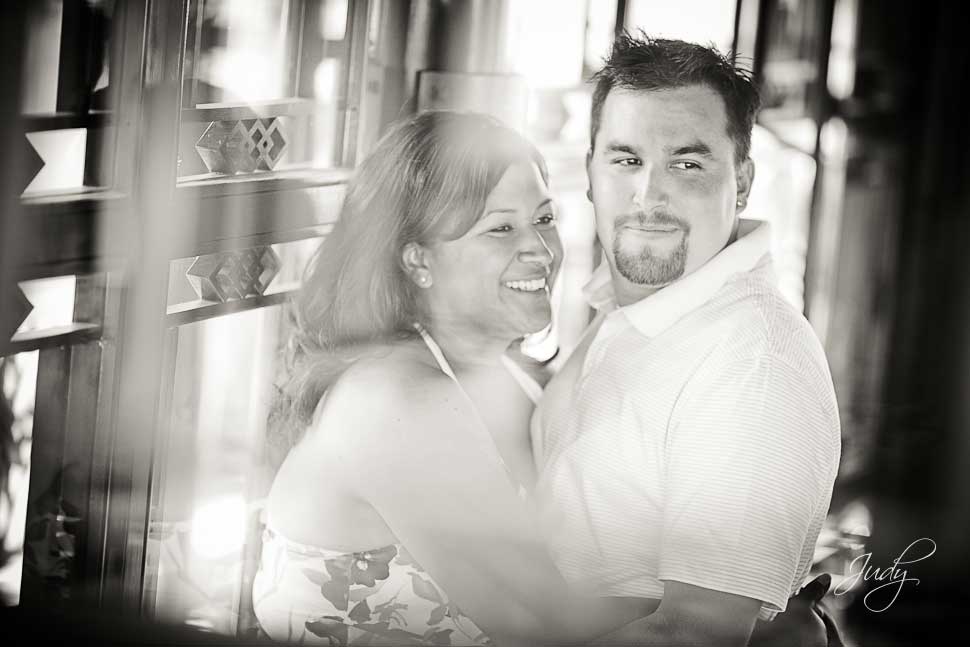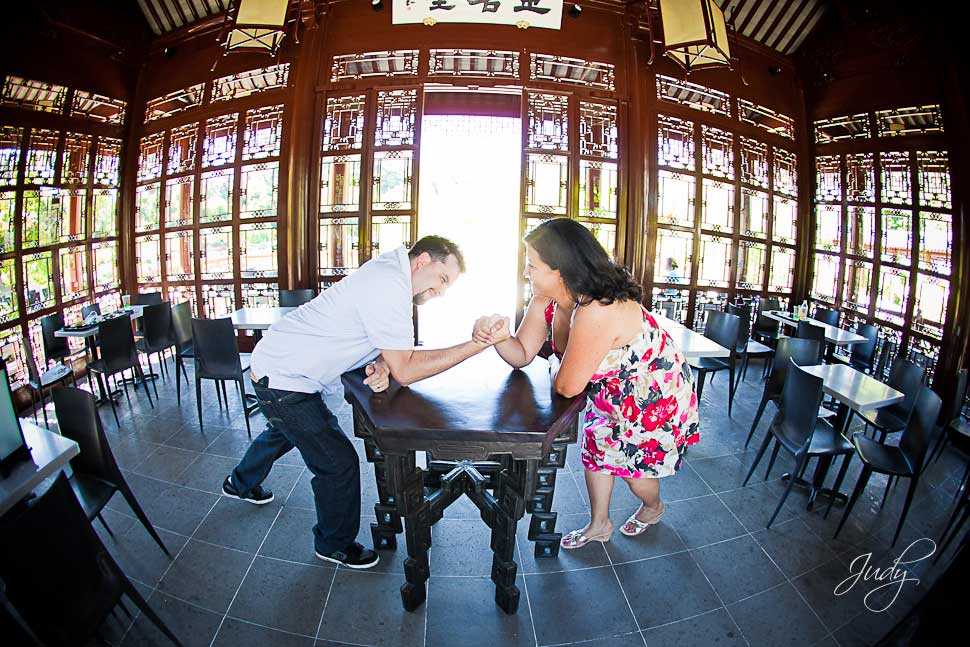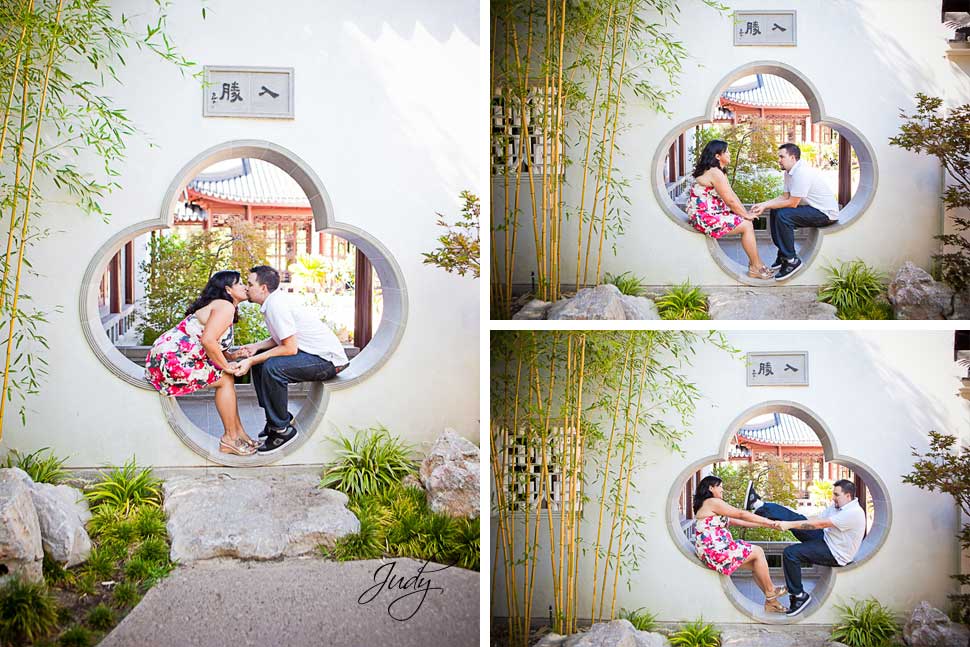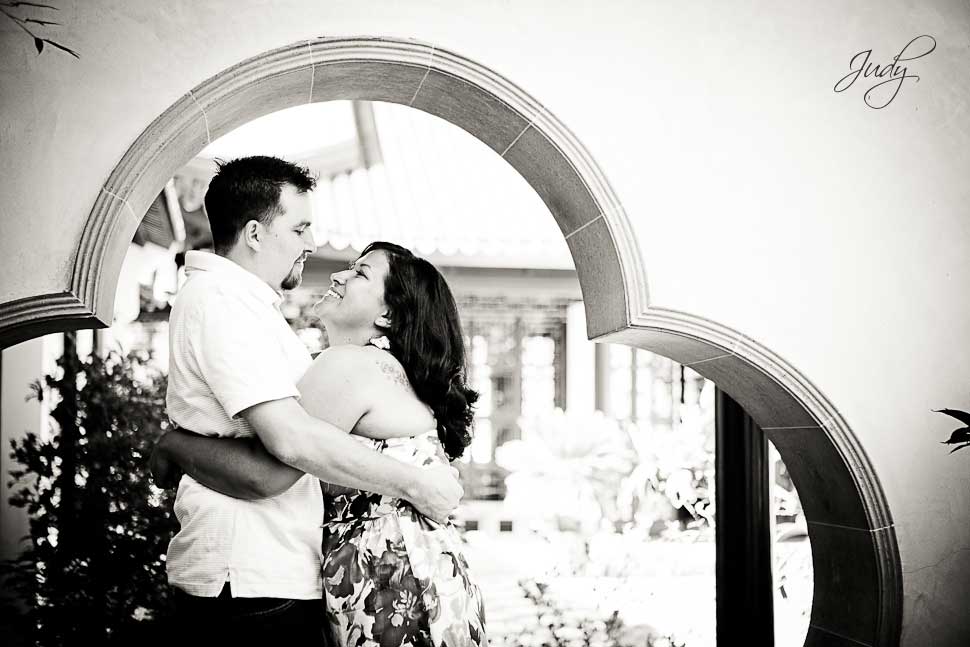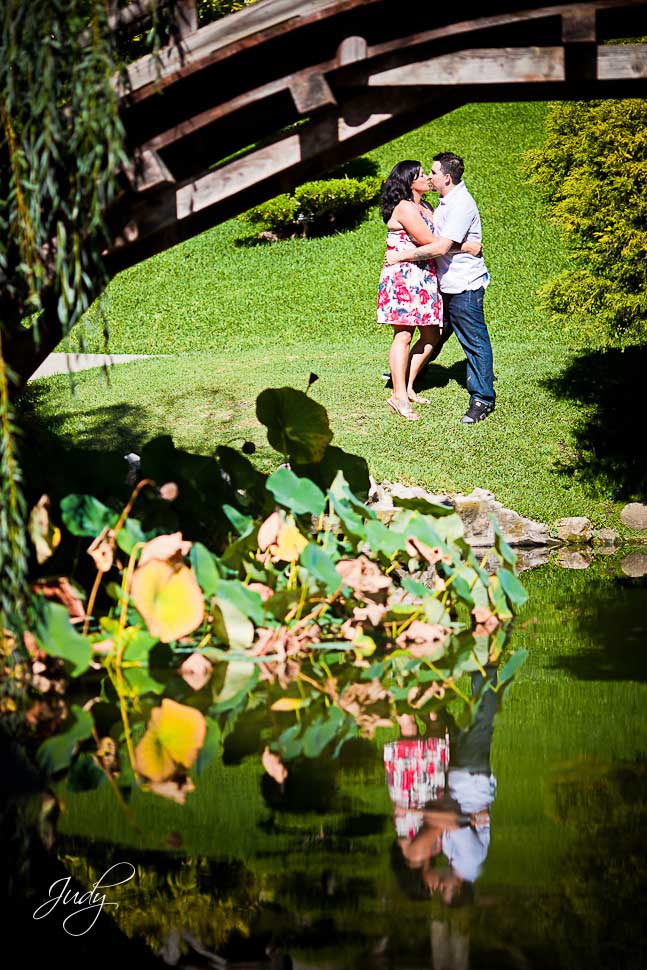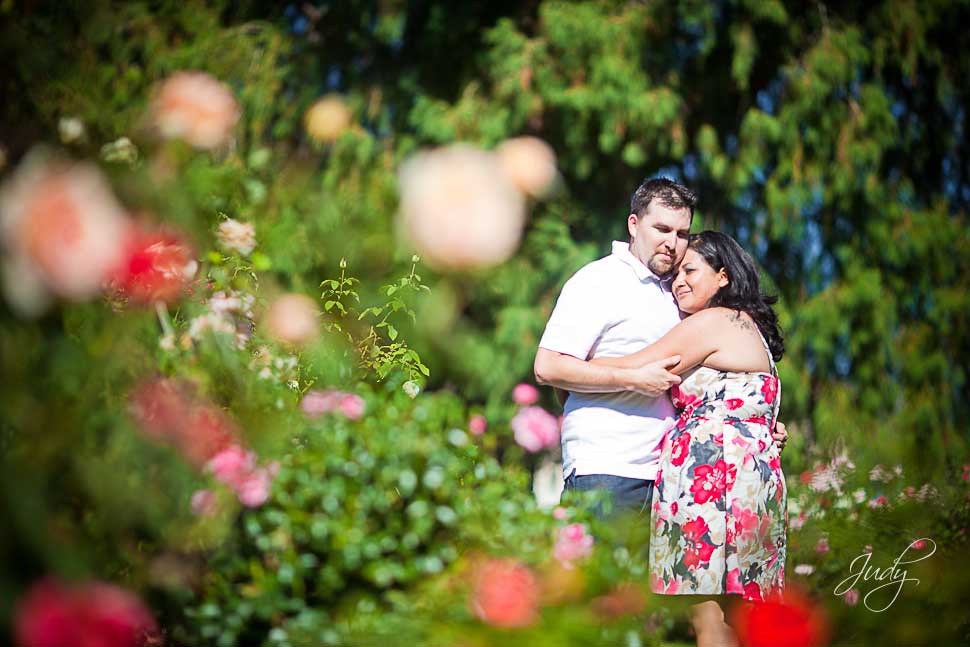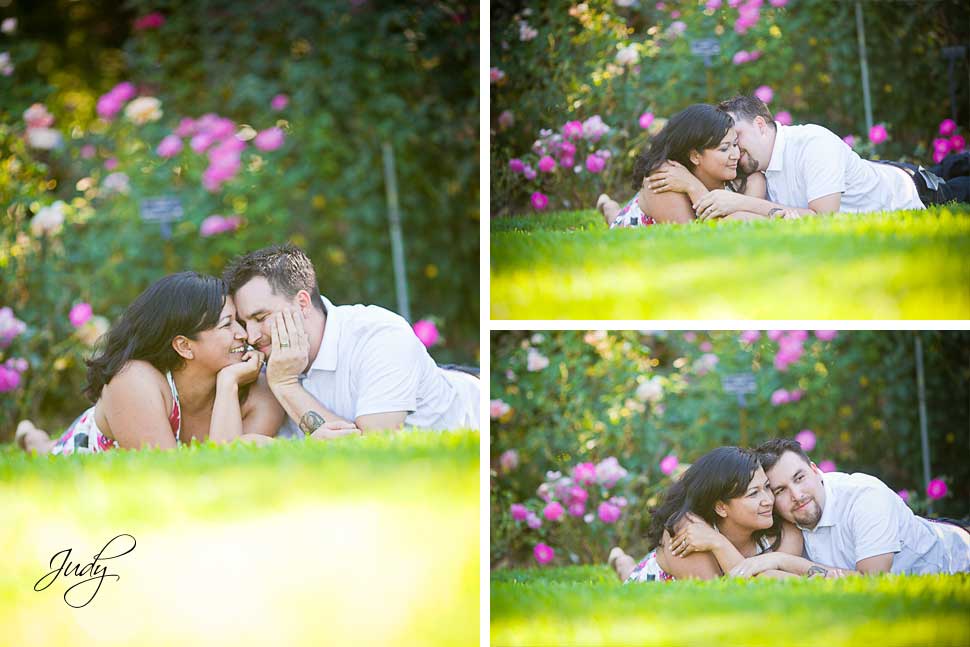 Thanks Sarah and Daniel for a wonderful time!!  I can't wait till your big day in November!!