Family photo sessions are quite popular a couple months prior to Christmas… obviously because of family Christmas cards.  It's a great feeling when I open my mail box and find Christmas cards from family, friends and clients!!  It's a such wonderful feeling seeing the picture that you created being used on a card… whether it be a Christmas card or Thank You card!!  A couple months ago, I had the pleasure of photographing the Moore family.  Sorry that I didn't get a chance to blog about it until now.  For those who are new to my blog, Gavin (of Gavin Photography) and I recently got married in December and are still trying to catch up with our work (and blogging).  Remember to check back regularly as I have LOTS of fun-filled weddings to share!!
Let's meet the Moore family, shall we?  Virginia found out about me through her friend Megan, whose wedding I photographed last April at the LA Arboretum.  It's such an honor when clients refer me to their friends and family.  I showed up to their beach front home in Manhattan Beach on beautiful Sunday afternoon.  It was great because we started inside their home, then wander outside, and then ended up on the pier.  Virginia and Andy's house is literally on the beach; the boardwalk is only thing between their house and the beach!!  It must be awesome living so close to the beach…
I fell in love their their 19 month old son, Max the moment I saw him!!  He is such an ADORABLE little guy!!  This is Max just waking up from his afternoon nap and ready for the photo session!!  He's soooo sweet to offer me his teddy even though he just met me!!  Oh… did I forget to mention that Max understands and speaks Spanish better than English!!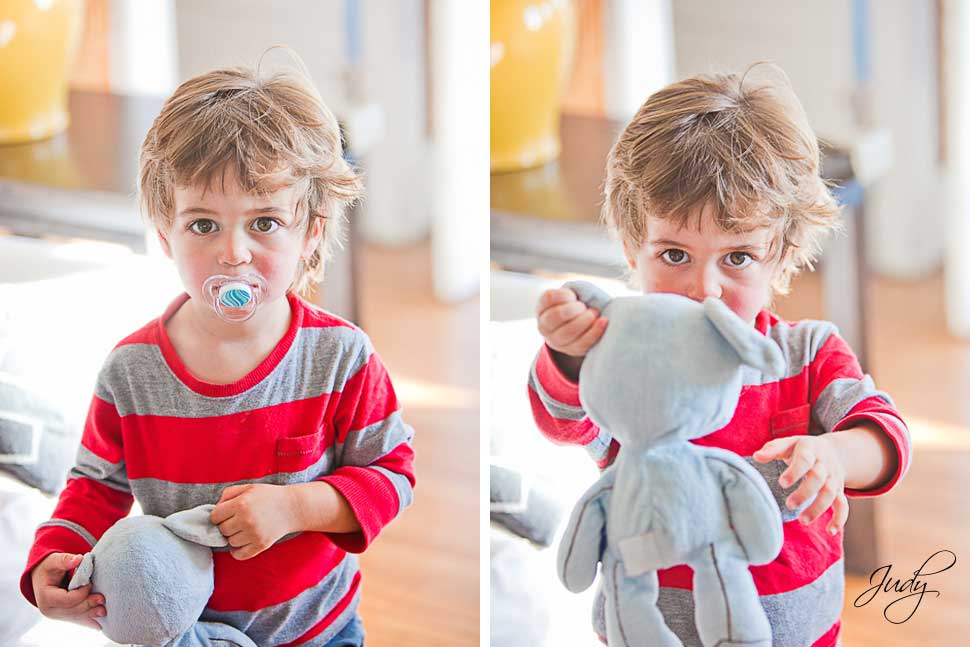 Virginia plays the guitar and so Max is learning at quite a young age!!  He was strumming away with this little fingers…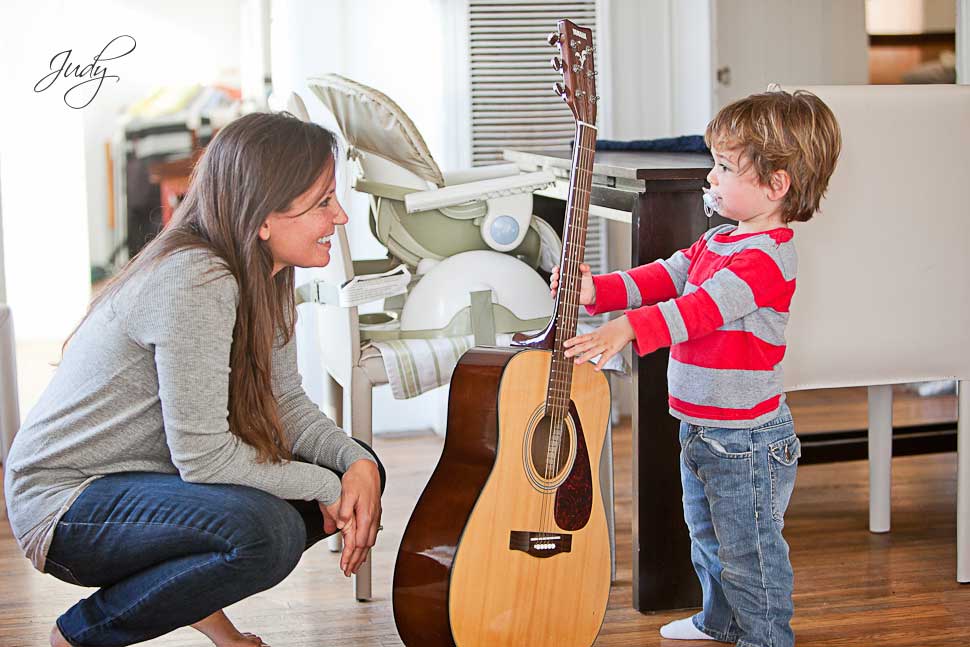 I love, love, LOVE his eyes!!  He's got such big beautiful hazel eyes!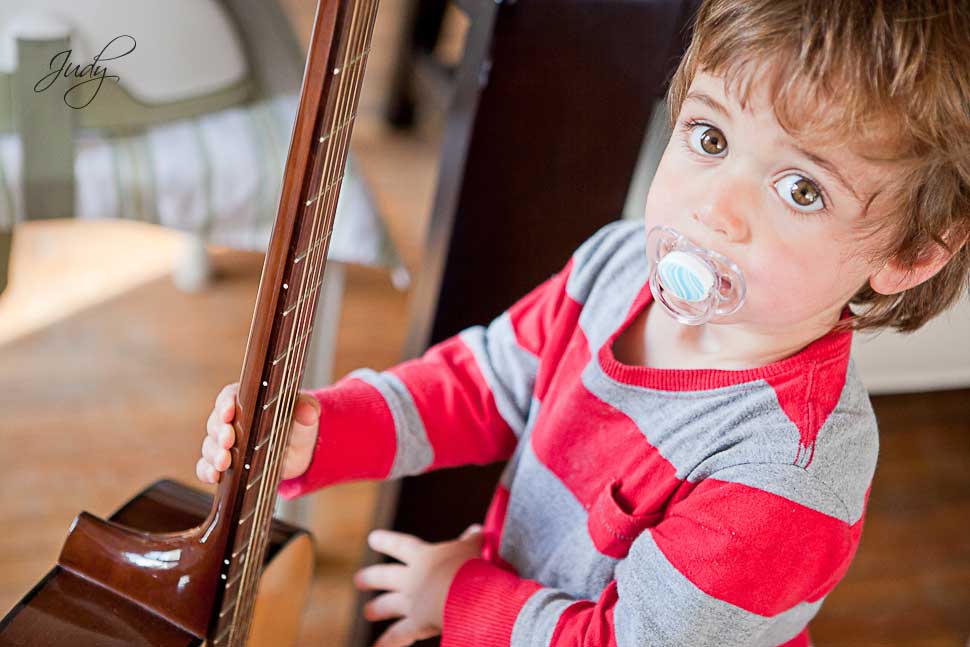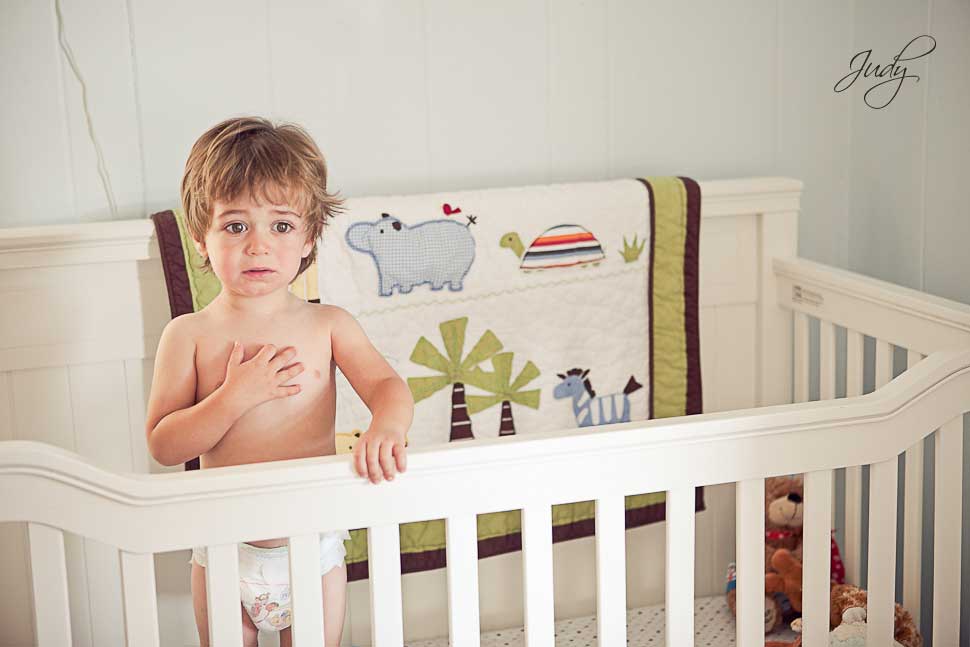 This picture deserves a SUPER "Awwwwwww"!!  Max is reaching out to me to help him get out, but little did he know it was my idea to get him in the crib for some crying pictures!! LOL.  I'm just pure evil!! j/k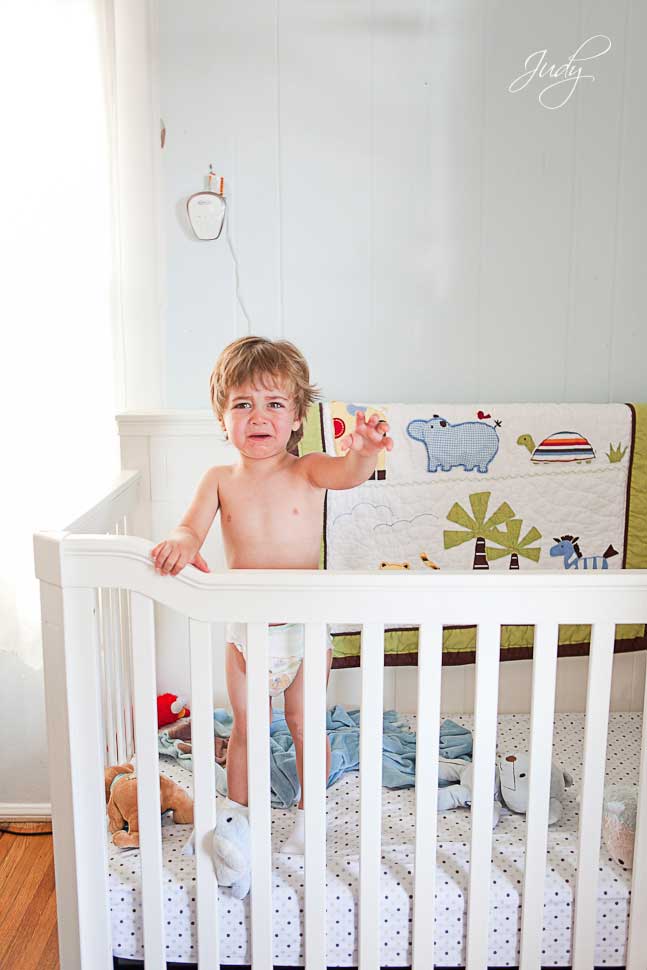 He totally melted my heart and so I got him out in a hurry!!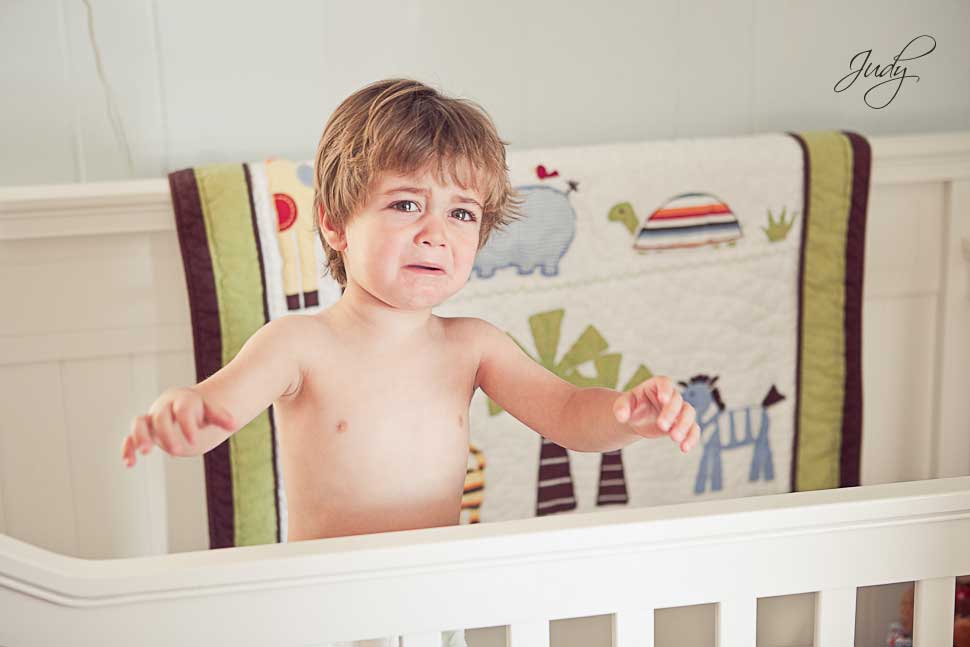 I heart this picture!!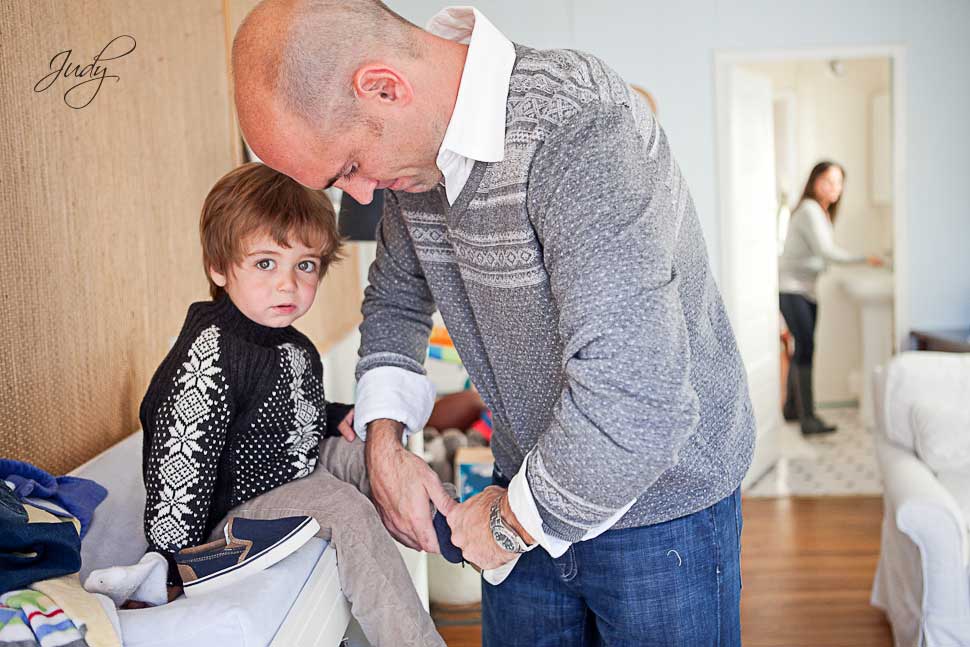 Such a beautiful family!!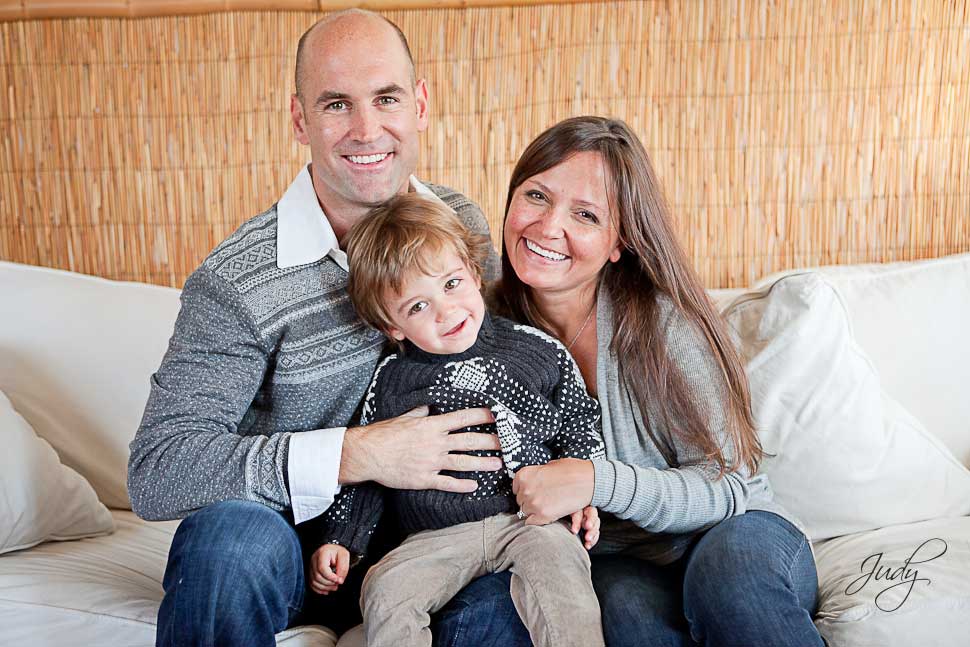 We did some pictures around the outside of their Manhattan Beach home.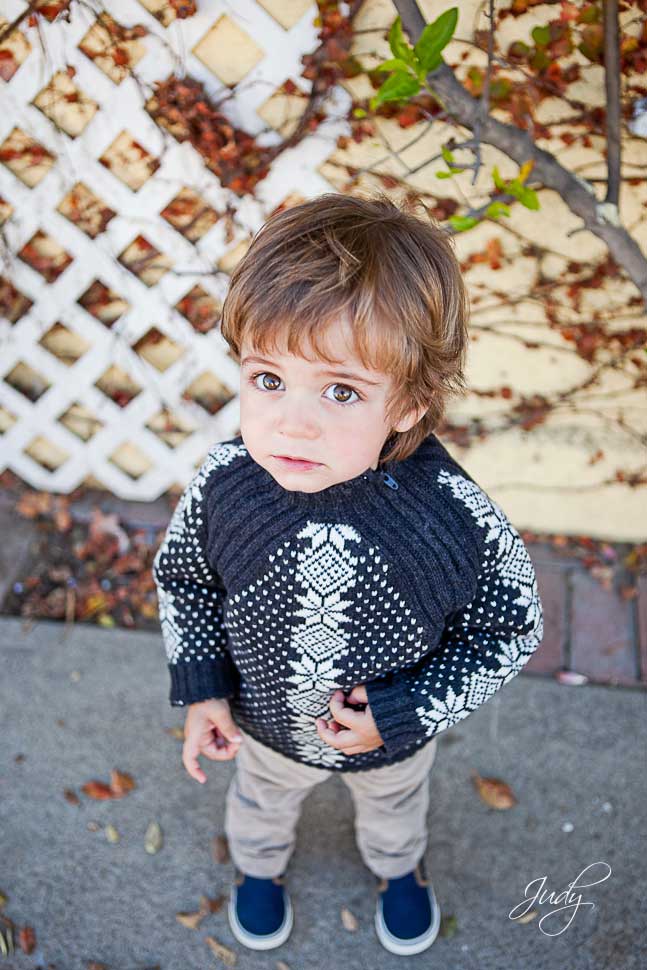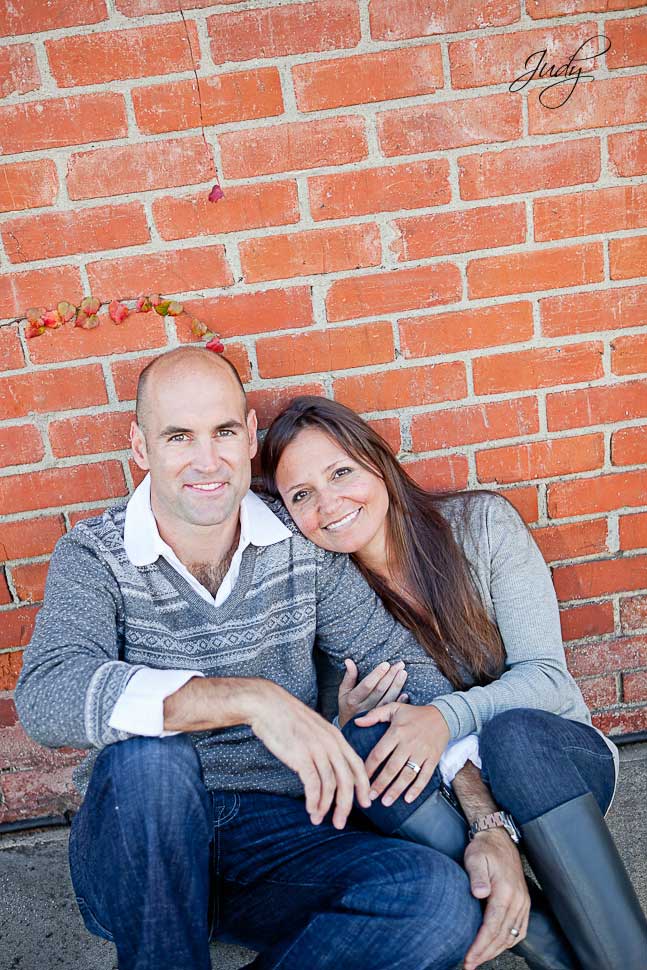 Virginia and Andy are so in love… so cute with each other.  They are always hugging and kissing…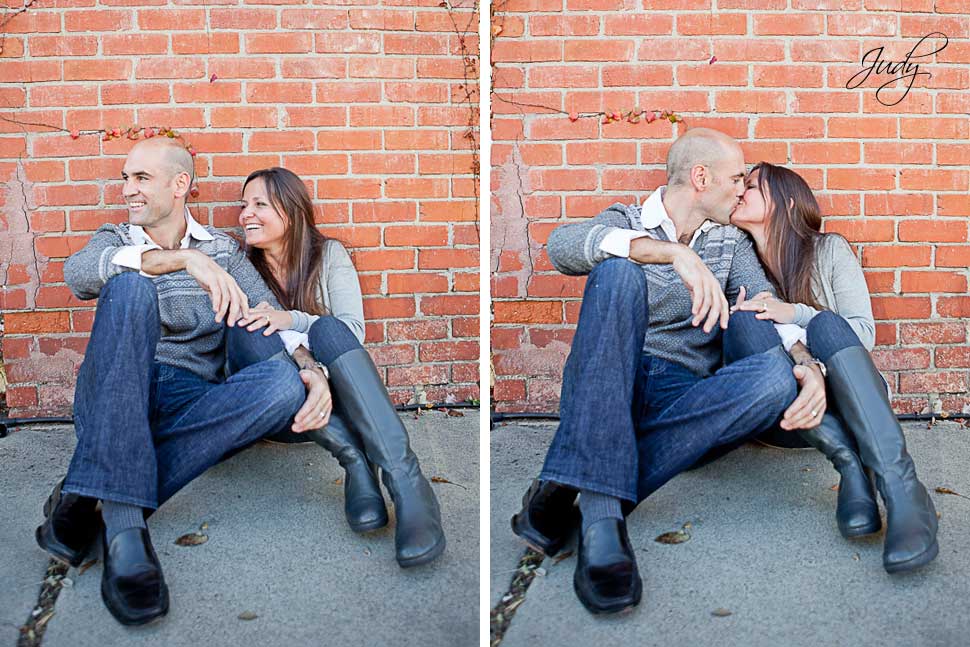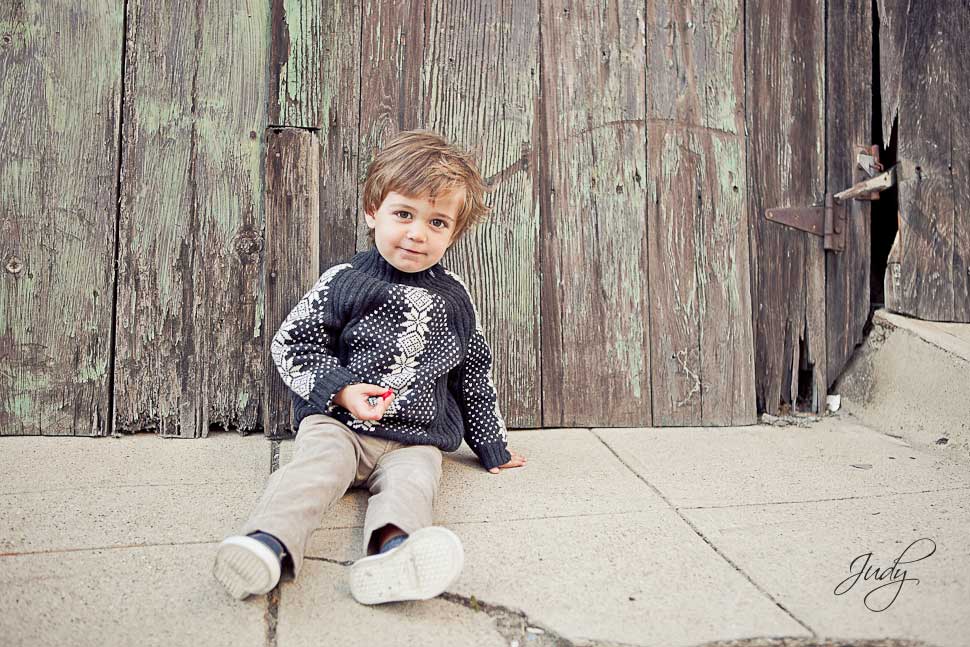 More cuteness overload!!!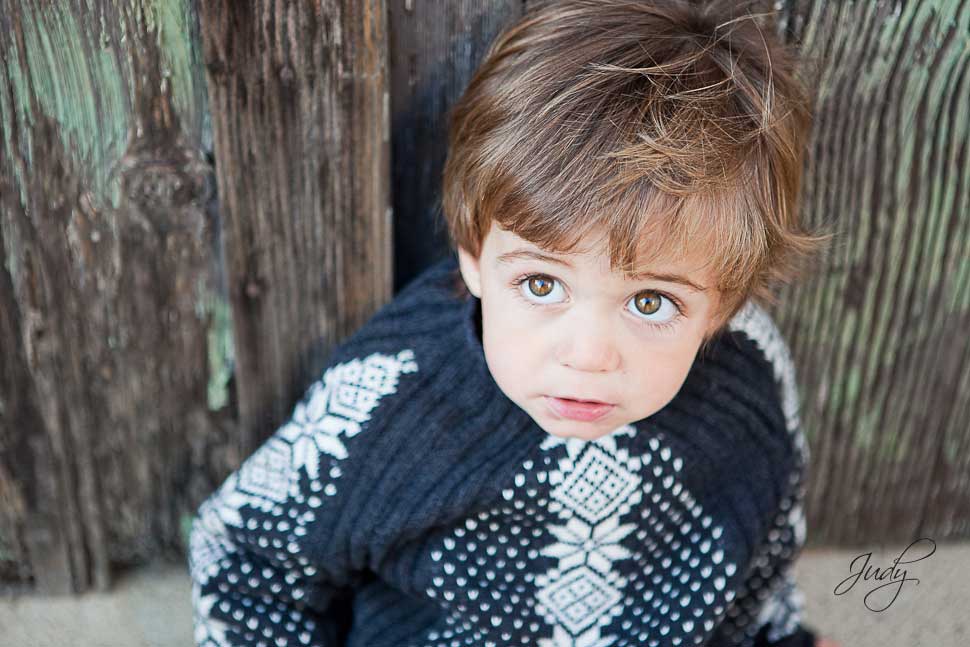 Adorable…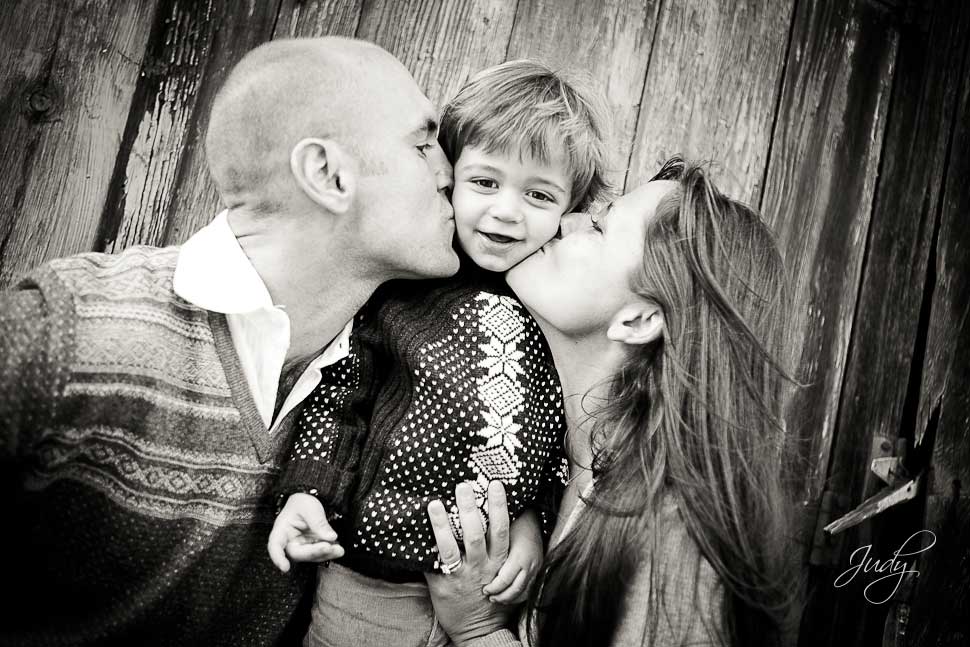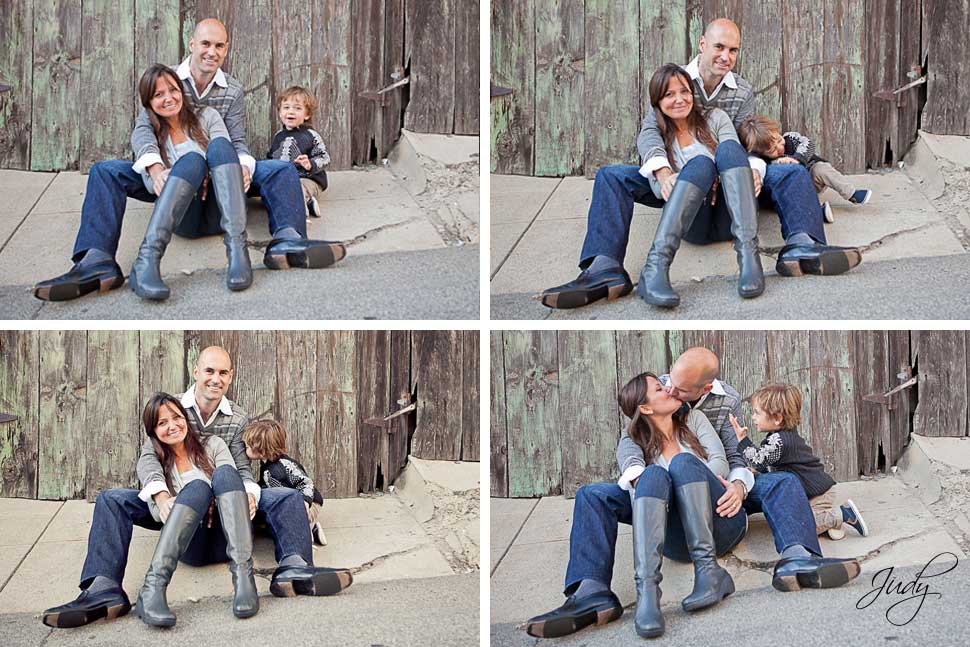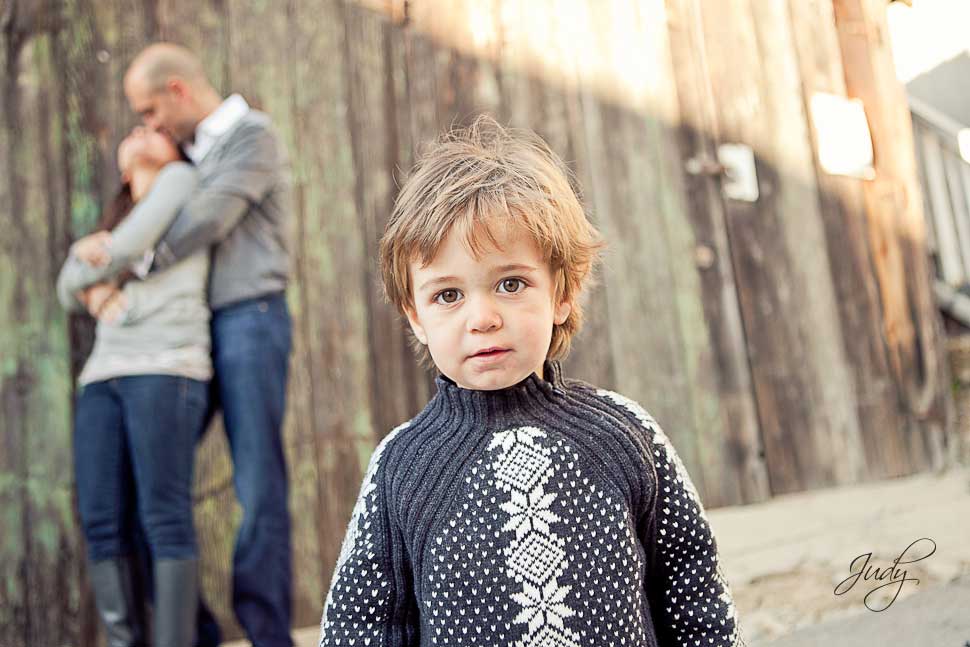 "hello… mom, dad!! I'm over here!!"  LOL…
At 19 months, Max is very smart kid and follows direction very well.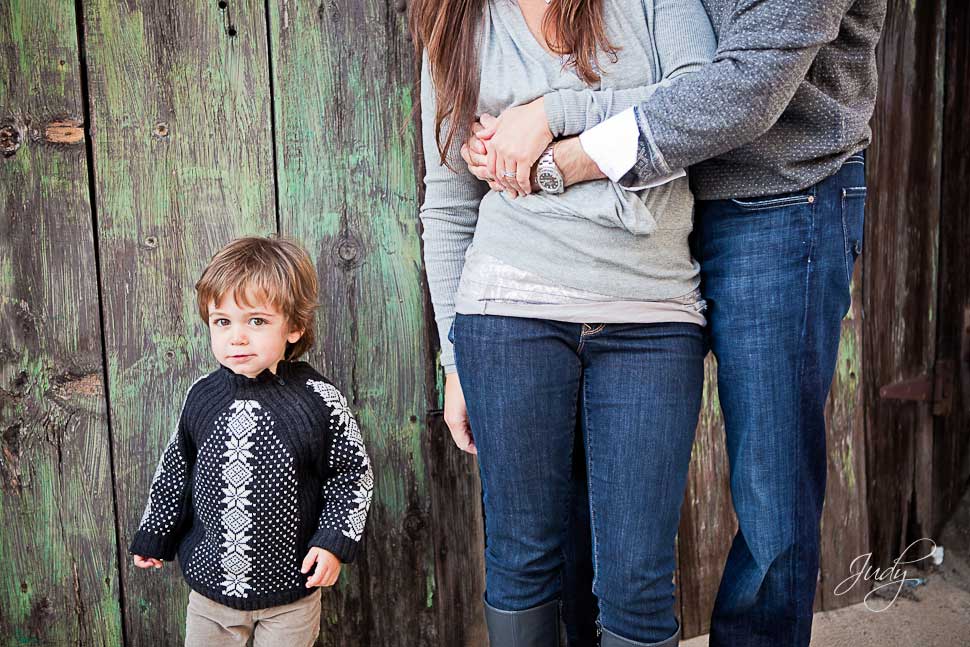 We finally made it down under the pier.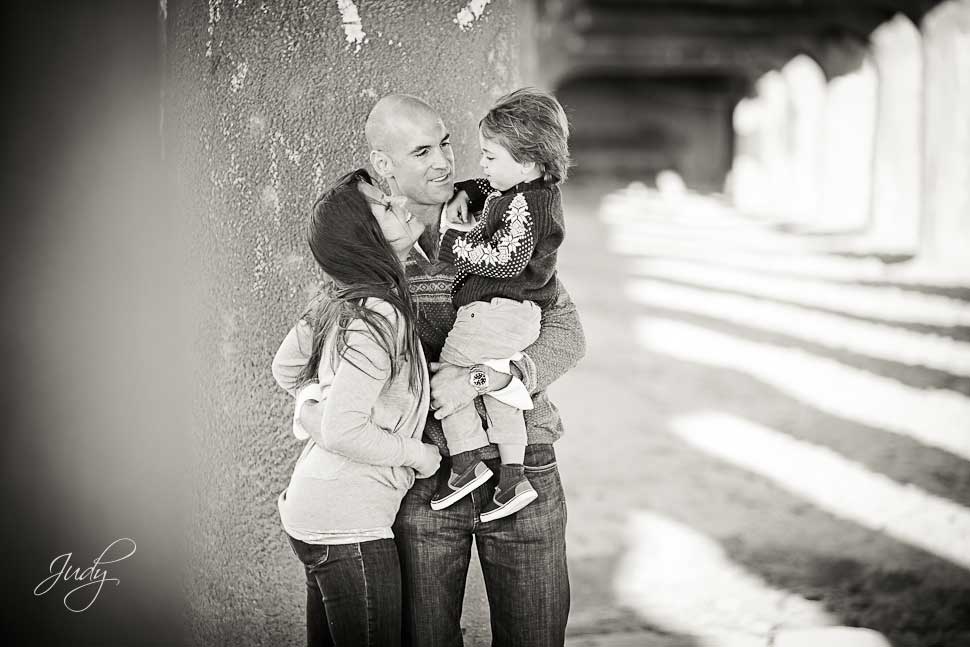 I really like the composition of this picture.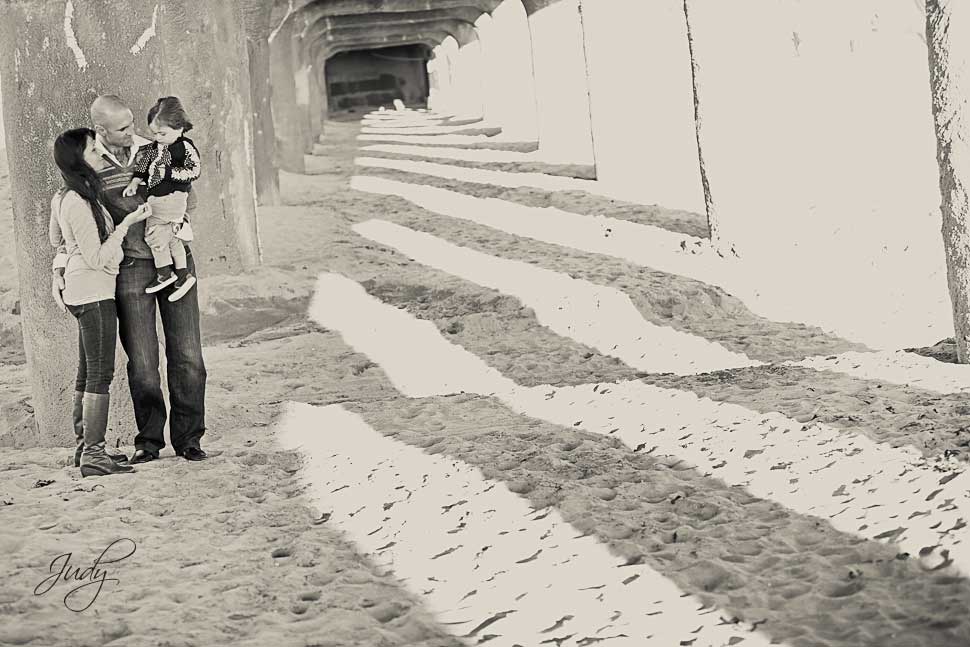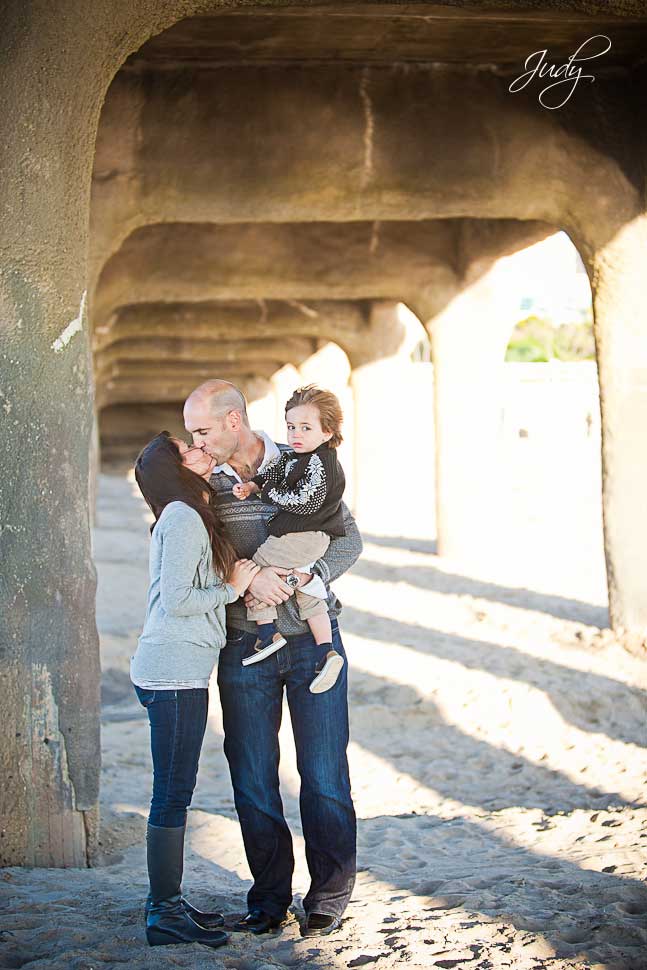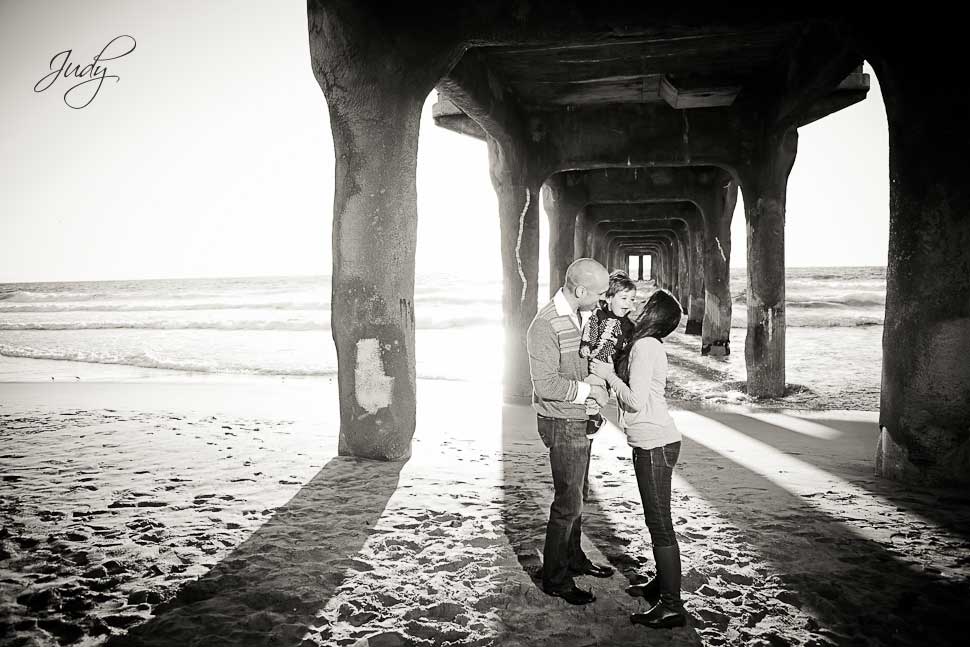 Max is such a happy kid!!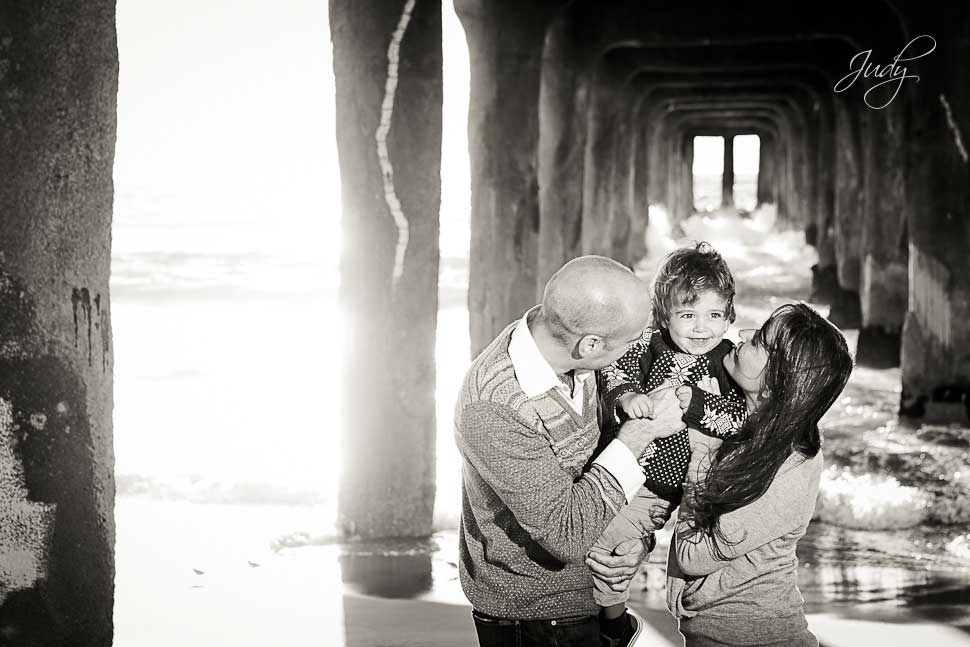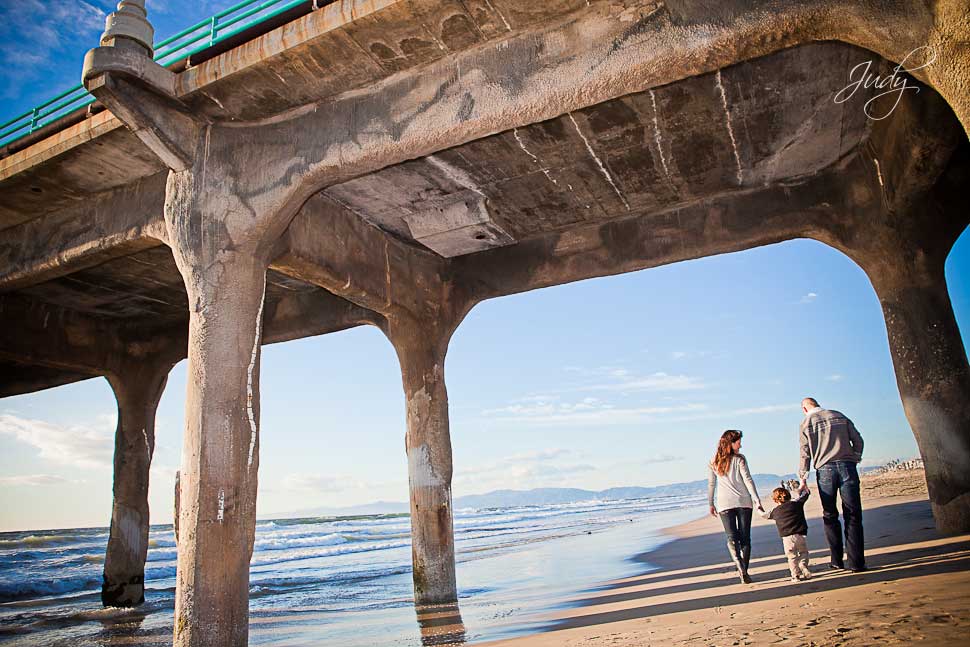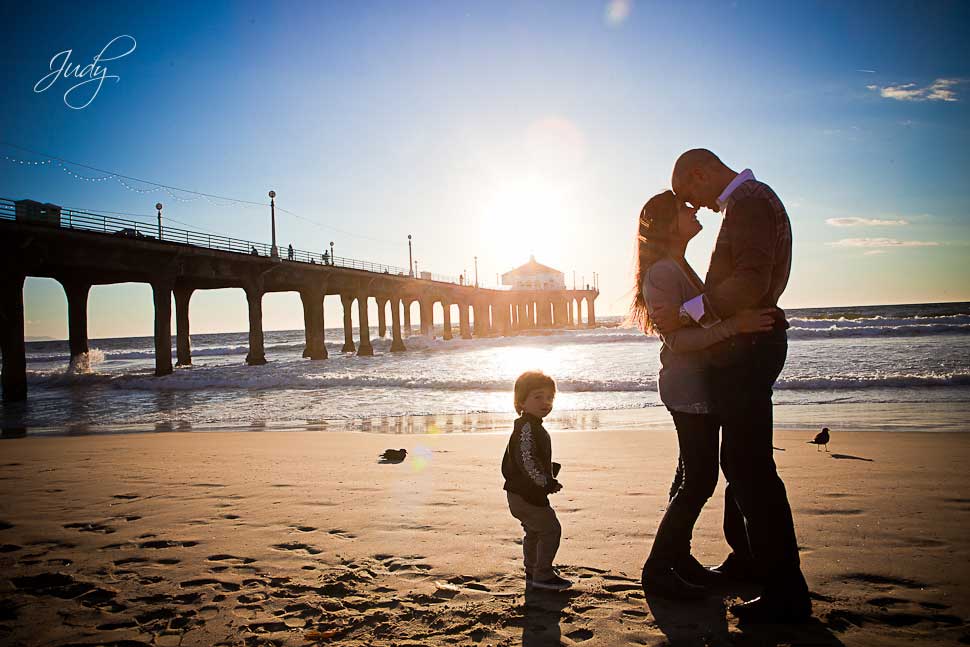 yippee…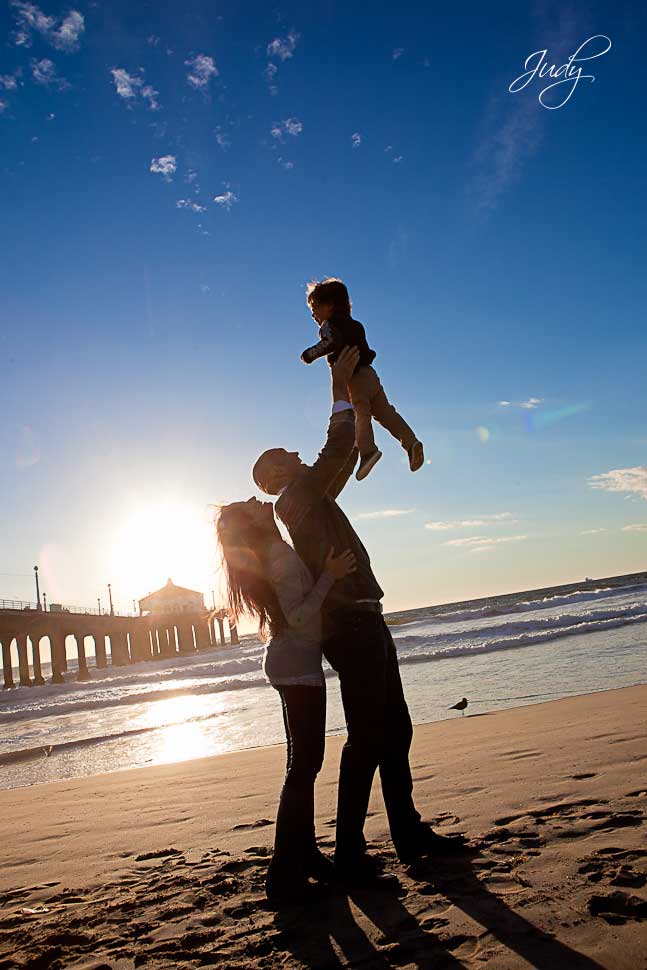 It really was a beautiful day to photograph a BEAUTIFUL family!!  I love my job!!  I'm so blessed to meet nice wonderful people all the time.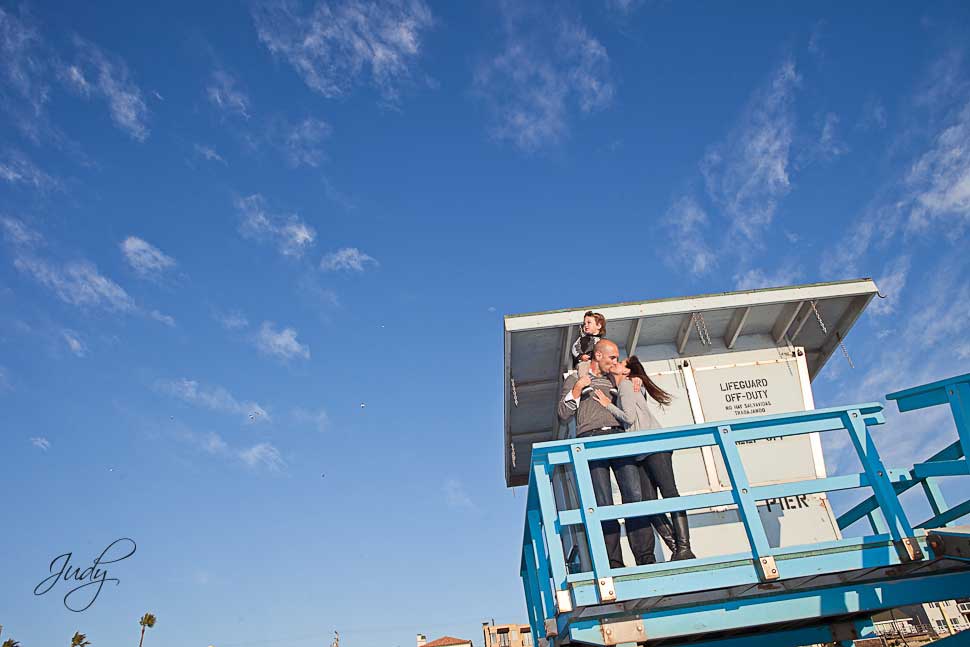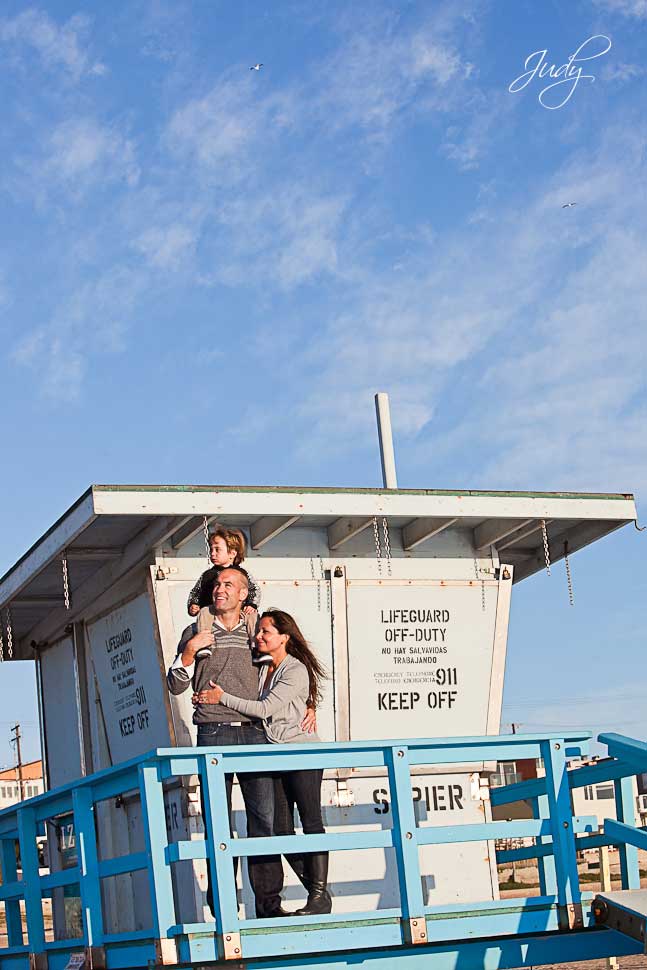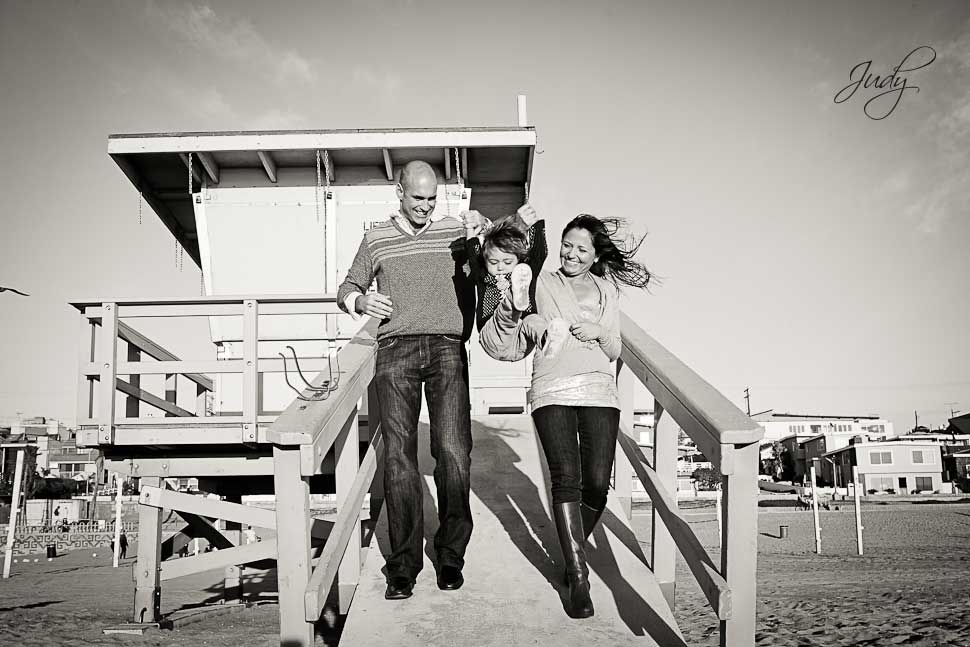 After the beach, we went back into the house for some fun with the blocks.  I think Virginia and Andy are enjoying it a little too much. =)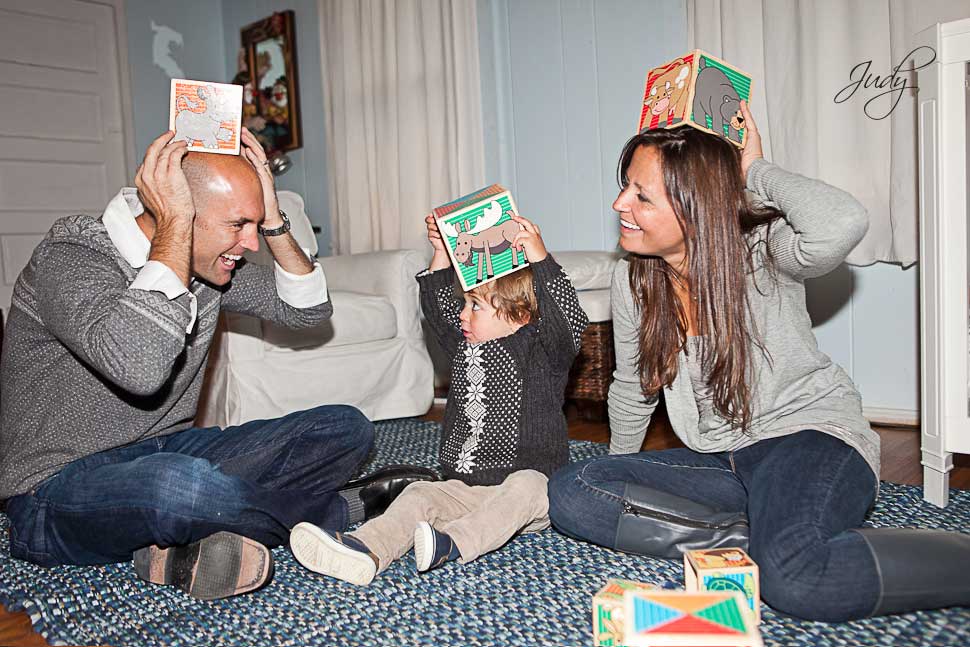 Kisses for mommy!!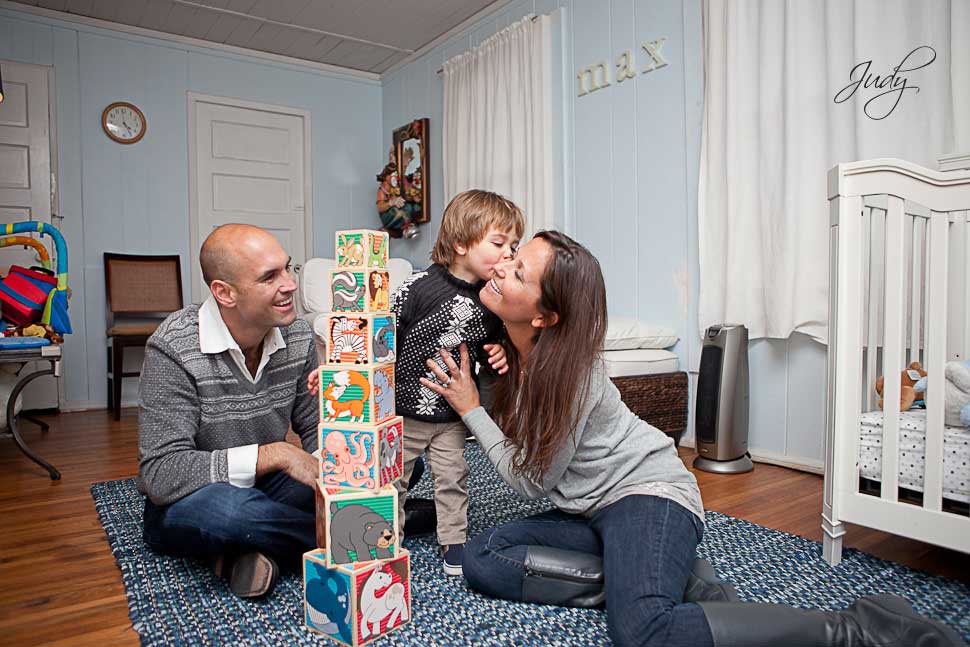 Click on the link below to see their entire family photo session:
Orange County Family Photographer
Thank you Virginia and Andy for a wonderful afternoon!!  I had so much fun with your family!!  I really wish I can take him home with me!!  Let me know if you ever need a sitter!?!?  =)