Caitlin and Sudheer had so much fun at their first wedding (at Los Verdes Golf Course in Rancho Palos Verdes);  they decided to do it AGAIN… "Indian Style" this time! With great pleasure, Gavin and I traveled to the Marriott in San Ramon (in Northern California) to capture their big day.
Let's take a sneak peak in Caitlin's room and see what's she's doing.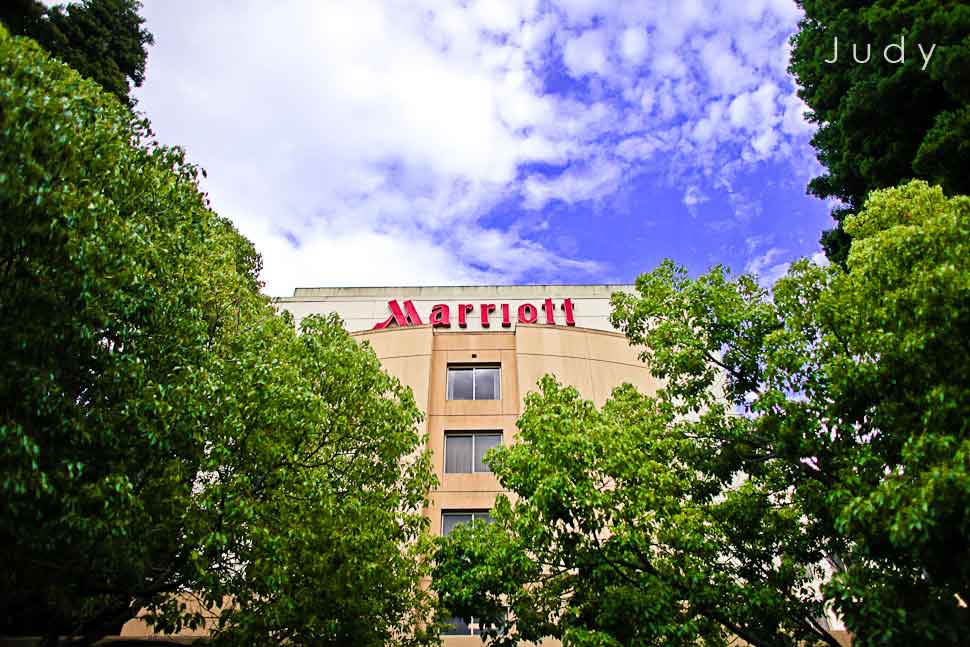 And here she is again… getting ready for her man. I love photographing Indian weddings. It's always filled with beautiful vibrant colors, ornate jewelery… and delicious food! Yup… can't forget the food!
Here are some of my favorites during Cait's prep.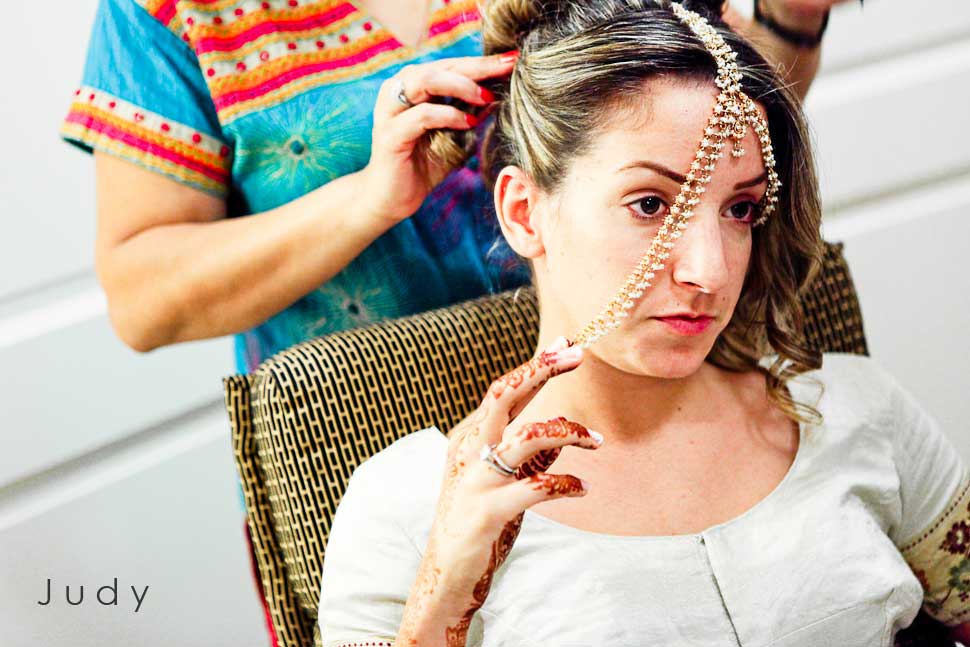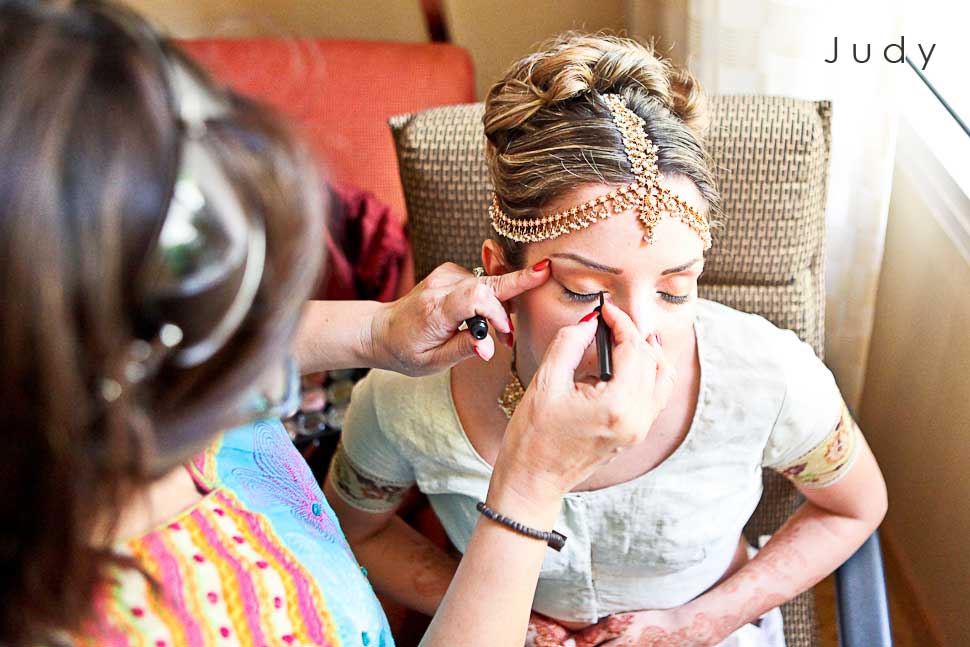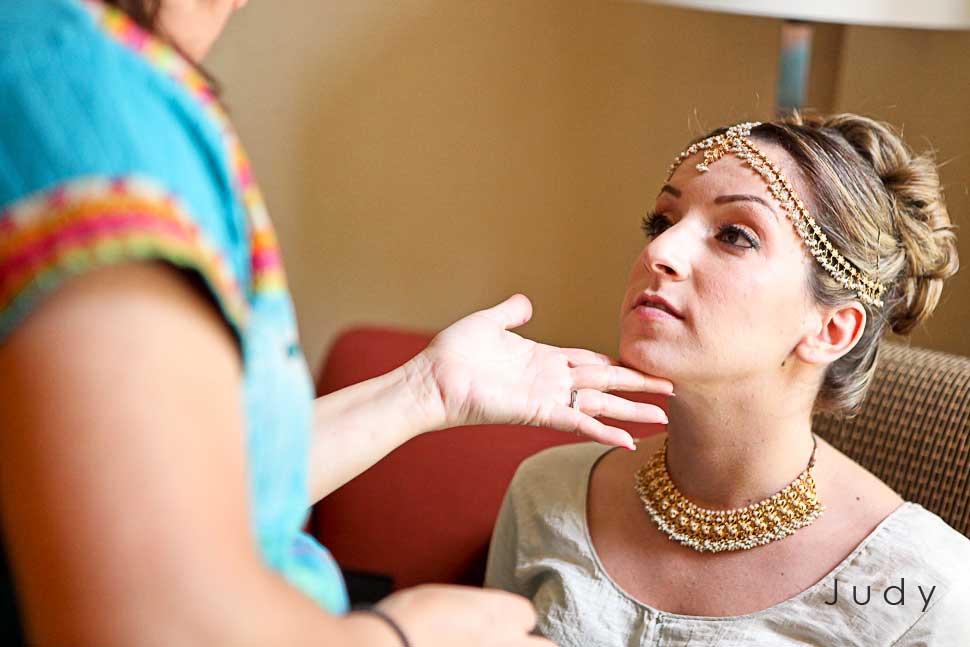 Before we see more of Cait, let's peak in Sud's room and see what he's up to. Of course… what else could he be doing?  …Chillin with a beer in his hand! The groom always has it so easy… just slip on the clothes and they're ready to go! I'm so jealous.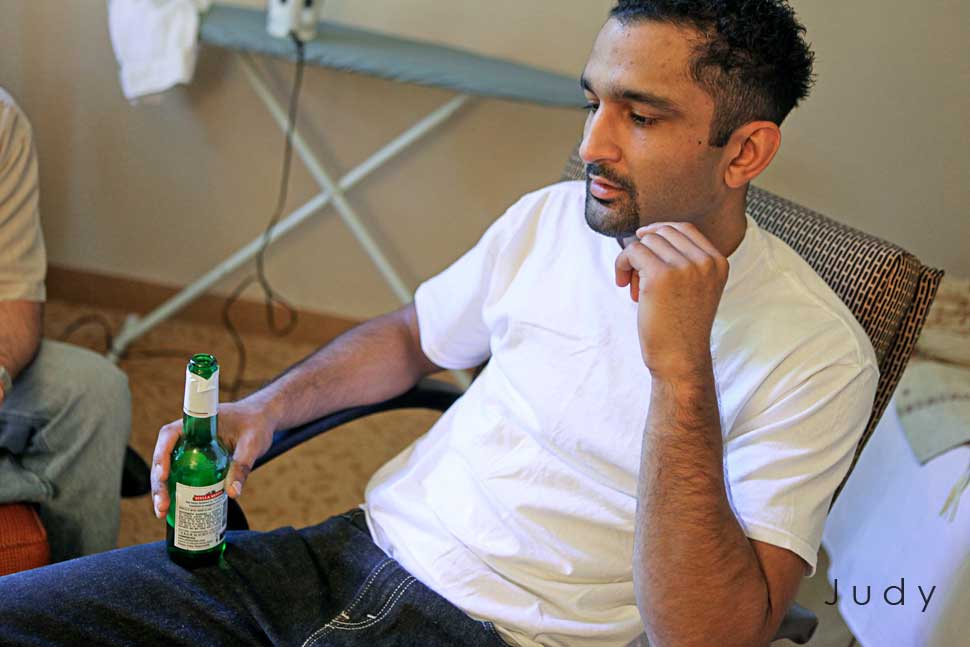 Meanwhile… the bride has to put on make-up, get her hair done……….and in Caitlin's case, struggle to put on jewelery. This is not posed… she is seriously making faces while putting the bracelets on. Silly Caity!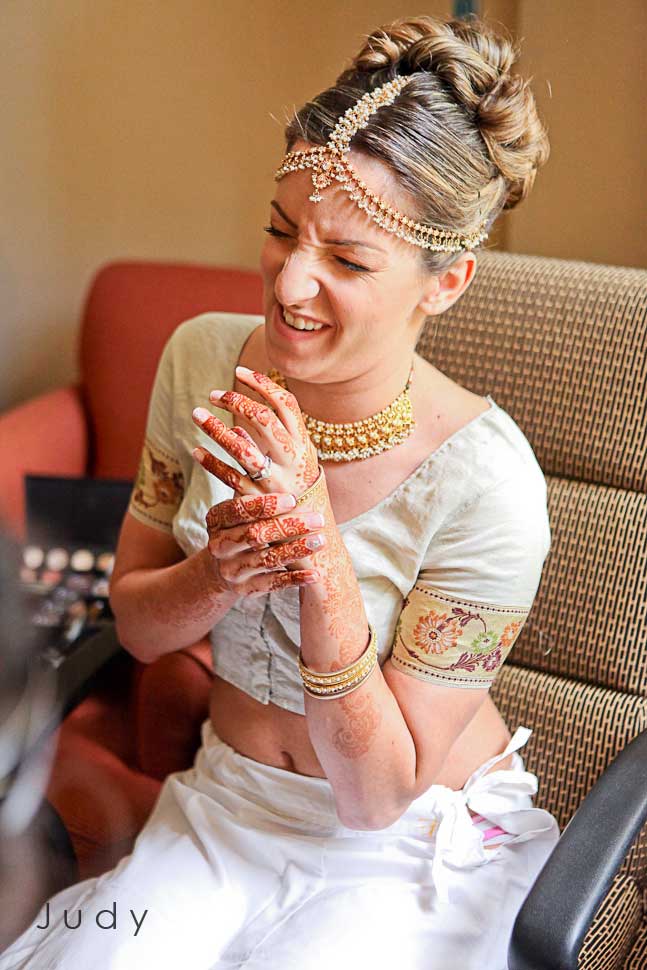 I've always found it amazing how a Sari is worn.  It's a 9 yard long piece of elaborate cloth that is wrapped around a female. I got to see for the first time how it was done and I thought: "Wow…" Lots of folding, tucking, and pinning!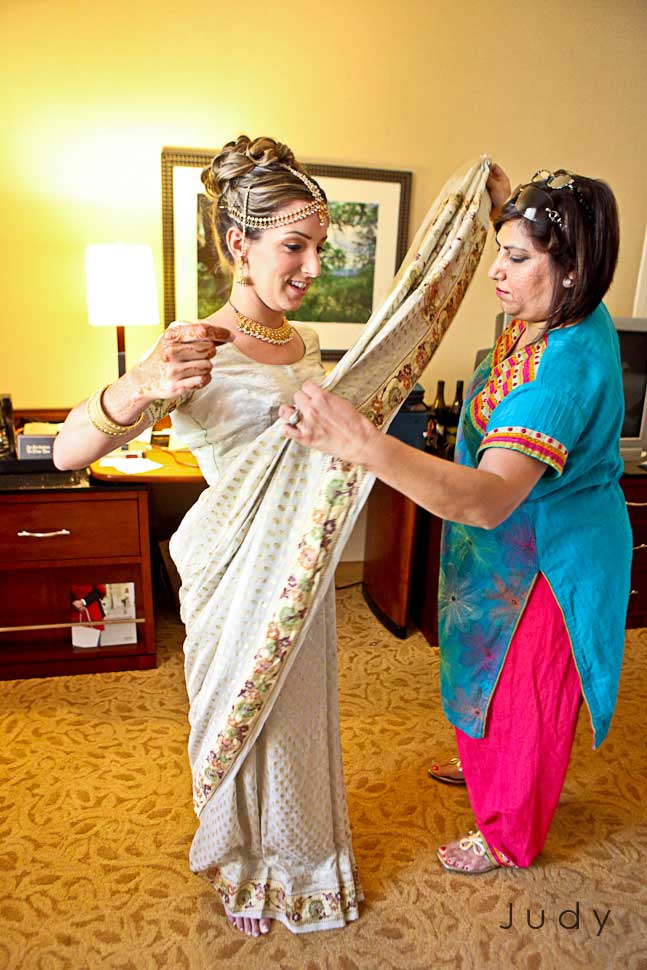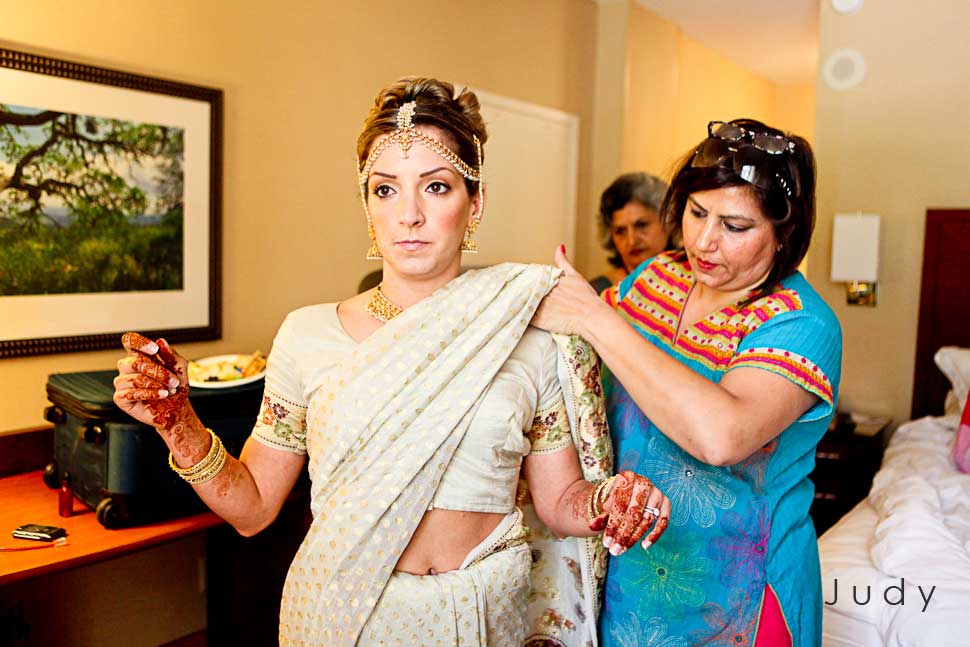 Not only is Cait a lovely Western bride, but she also makes a stunning traditional Indian bride.  By the way, I LOVE the Henna tattoos. For those who are interested: Mehendi is a small tropical shrub, whose leaves when dried and ground into a paste, give out a rusty-red pigment. This is suitable for making intricate designs on the palms and feet.
Lastly, Cait puts on her Bindi and she is ready to go!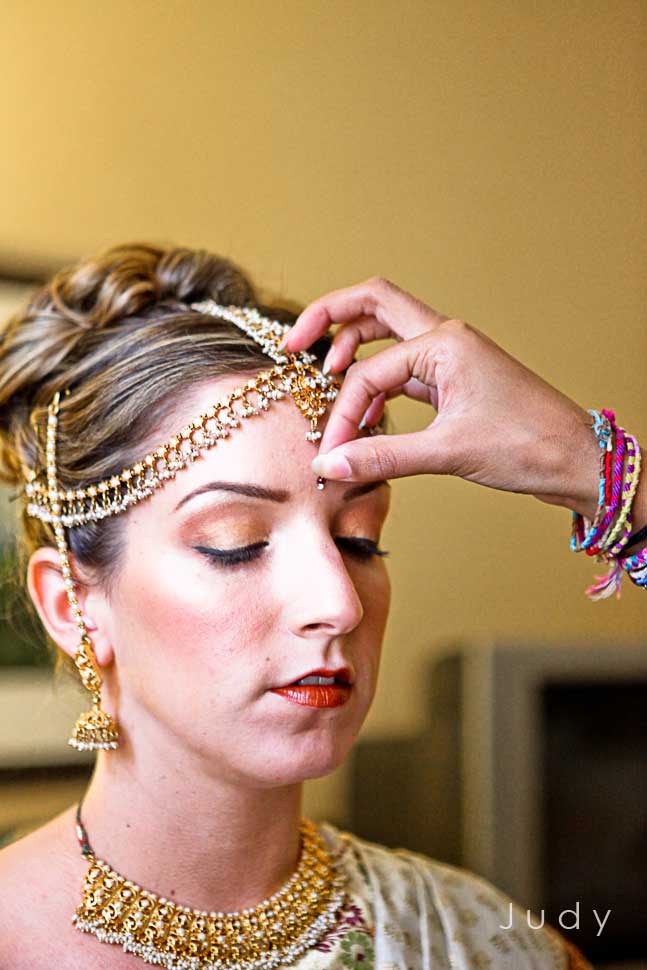 The traditional ceremony lasted about 1 hour.  I thought it was very interesting ceremony. There were lots of chanting and rituals involved.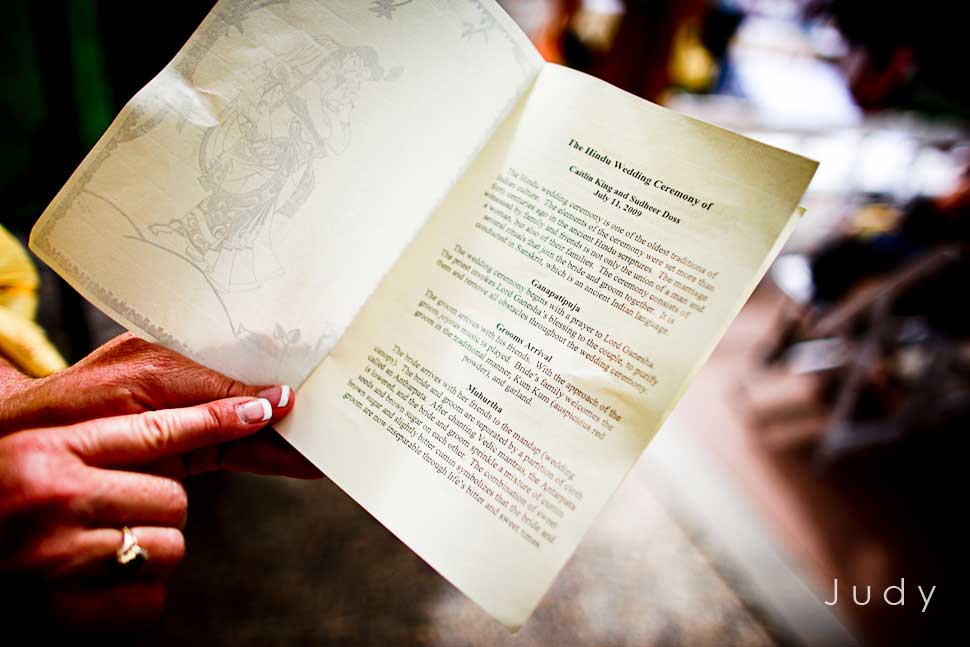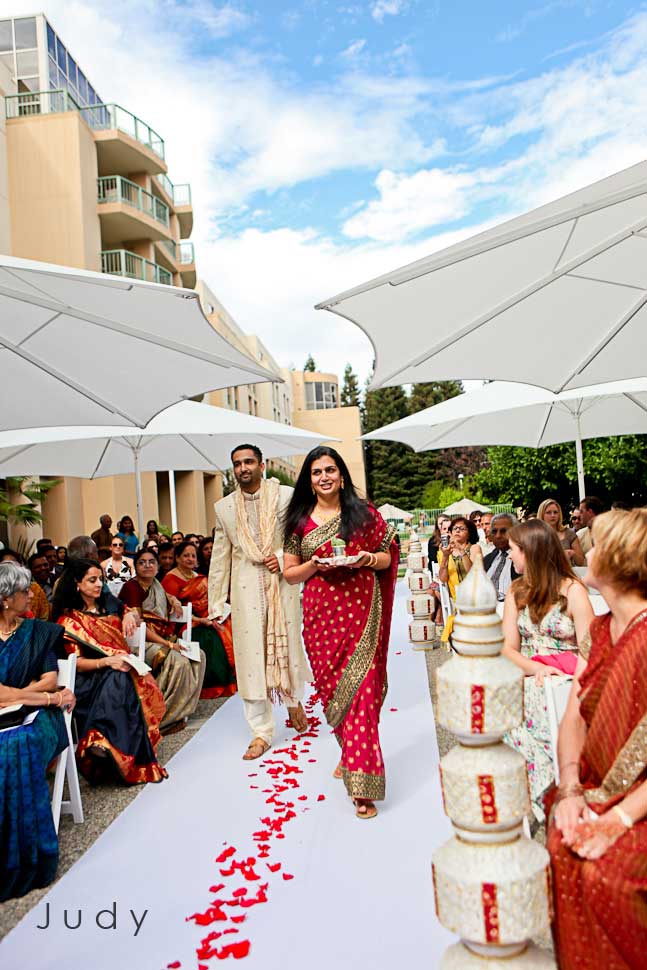 There is a curtain that blocks the groom from seeing his bride as she walks down the aisle and approaches him. Once she is on "stage" the curtain is lowered and they meet for the first time during the day.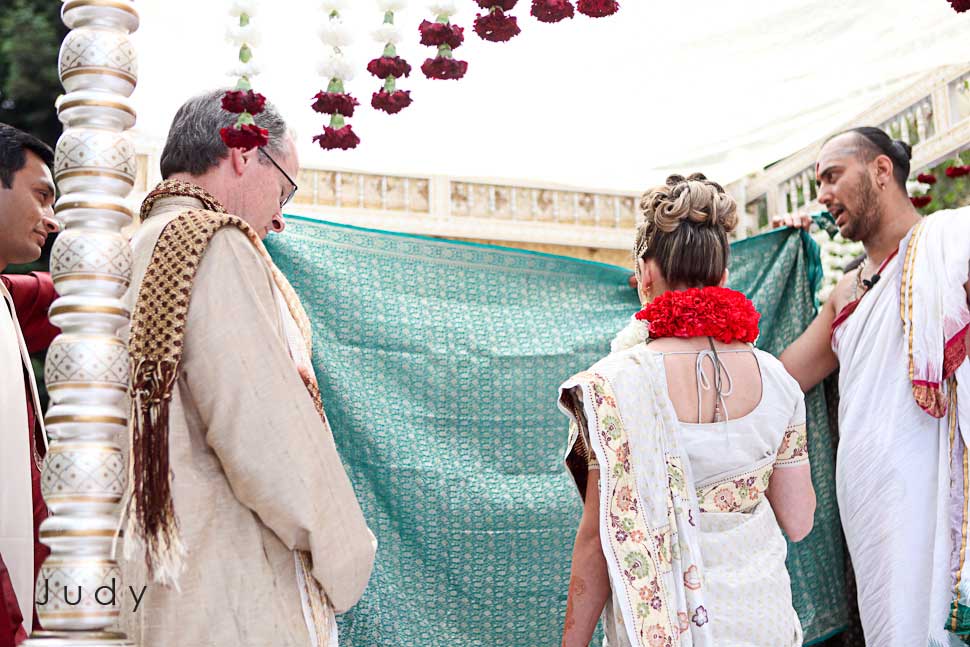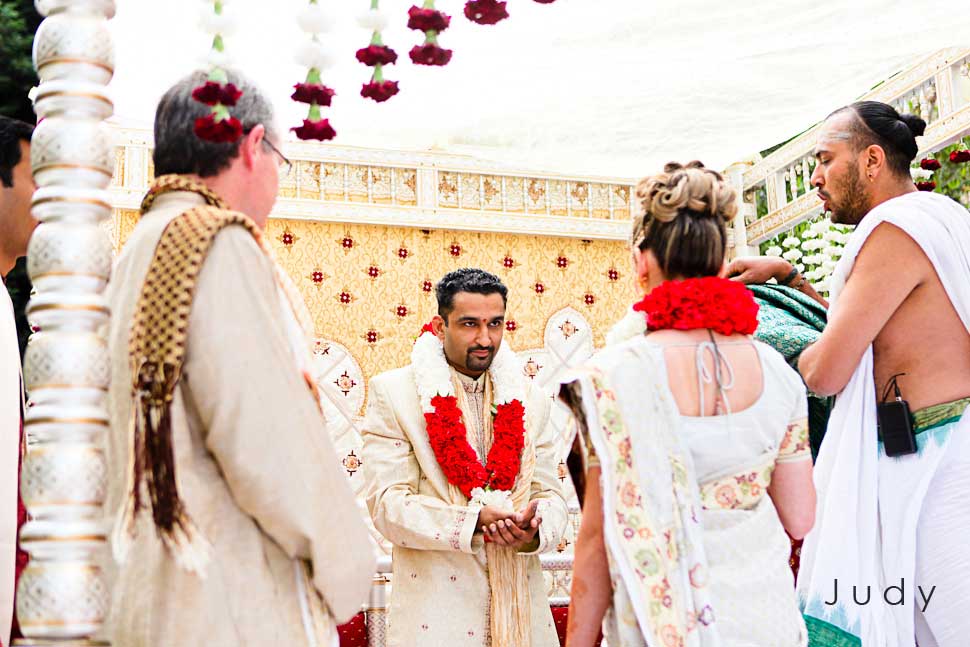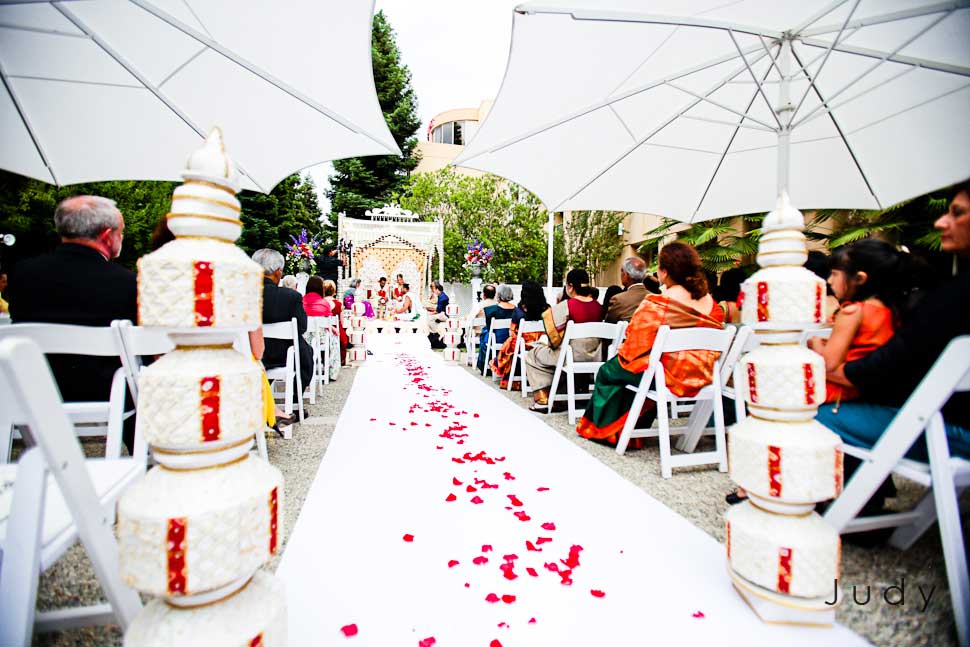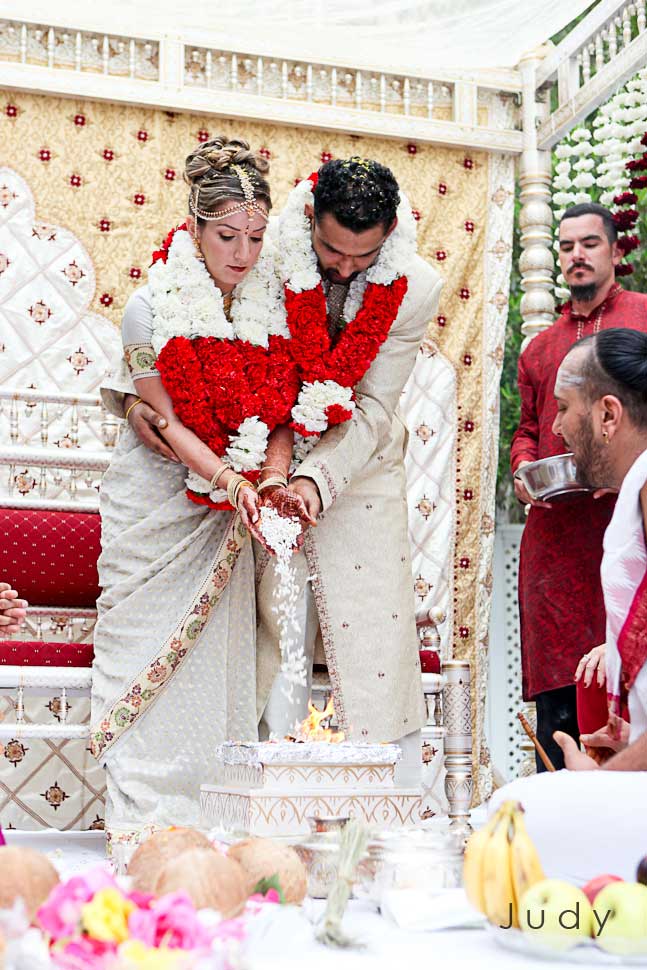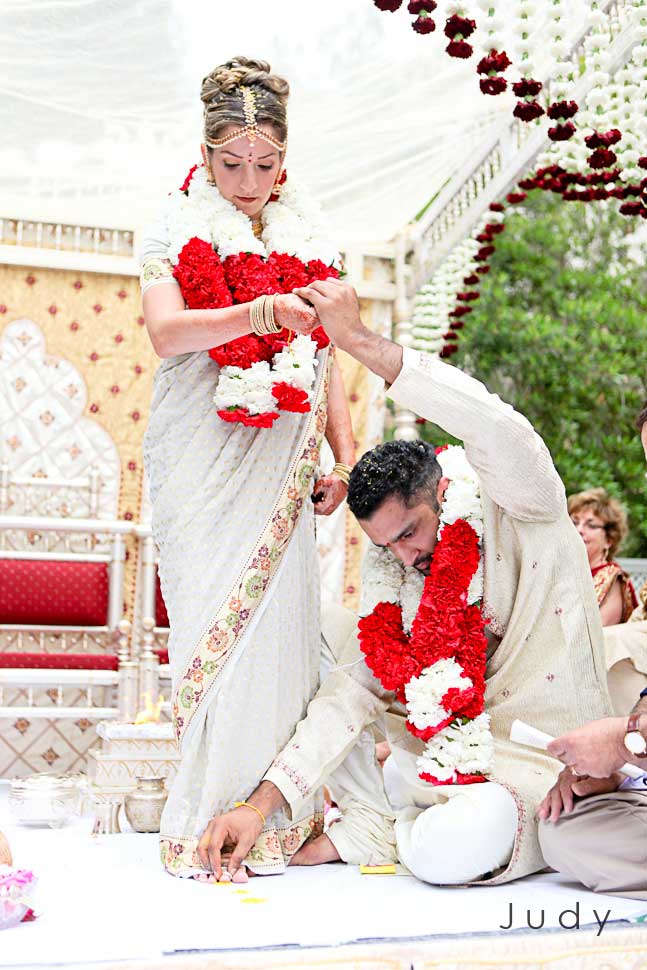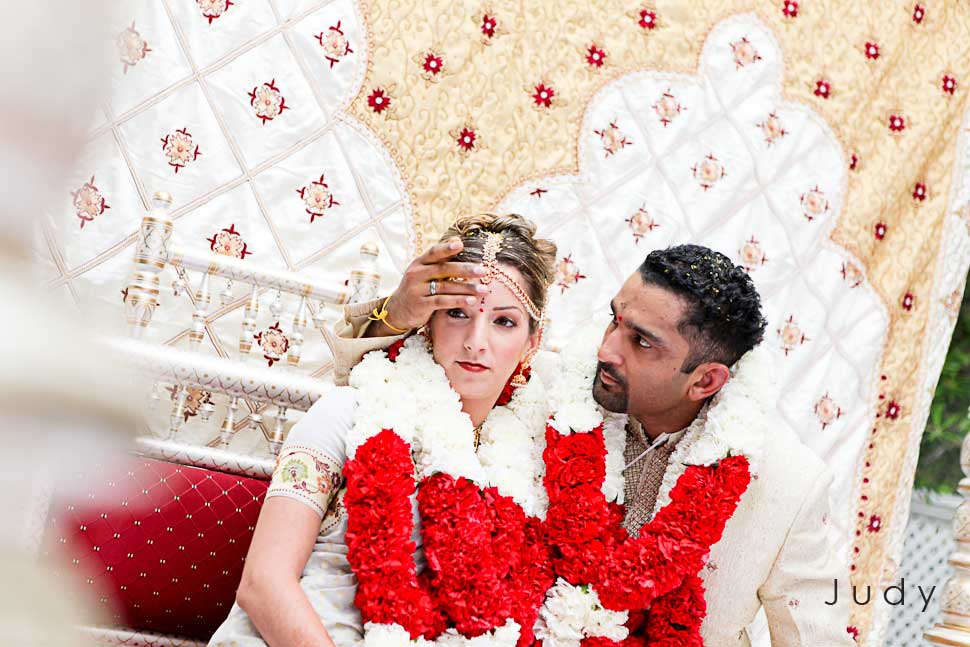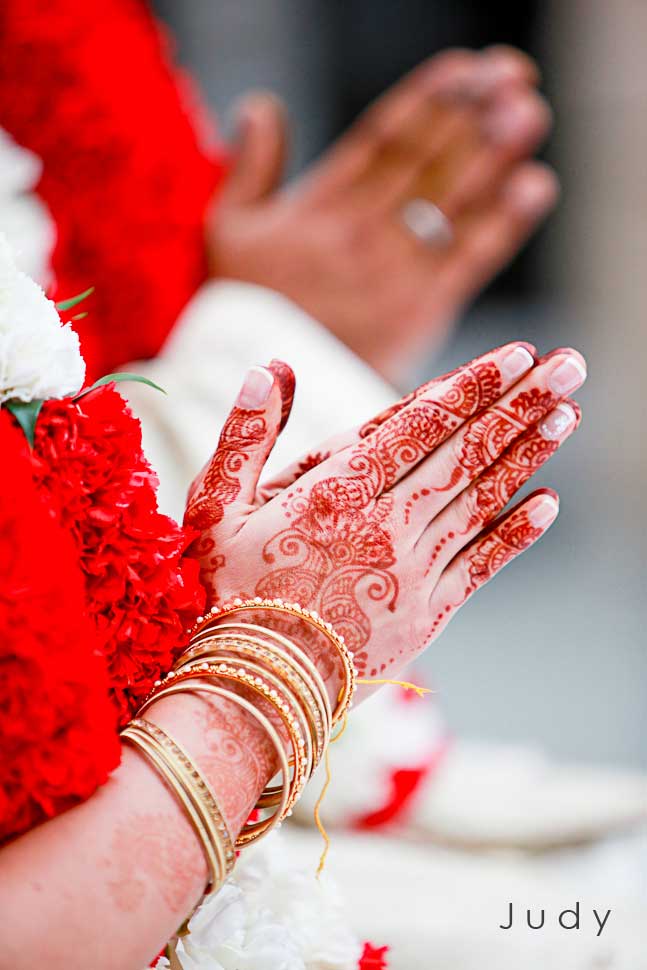 Great Ceremony… I was intrigued with everything!
The Reception was filled great toasted.  Sudheer's sister's toast was so touching it made him cry while others brought back memories that got him constantly laughing.  During the toasts, Sudheer's mom also found out things that mothers were suppose to never know!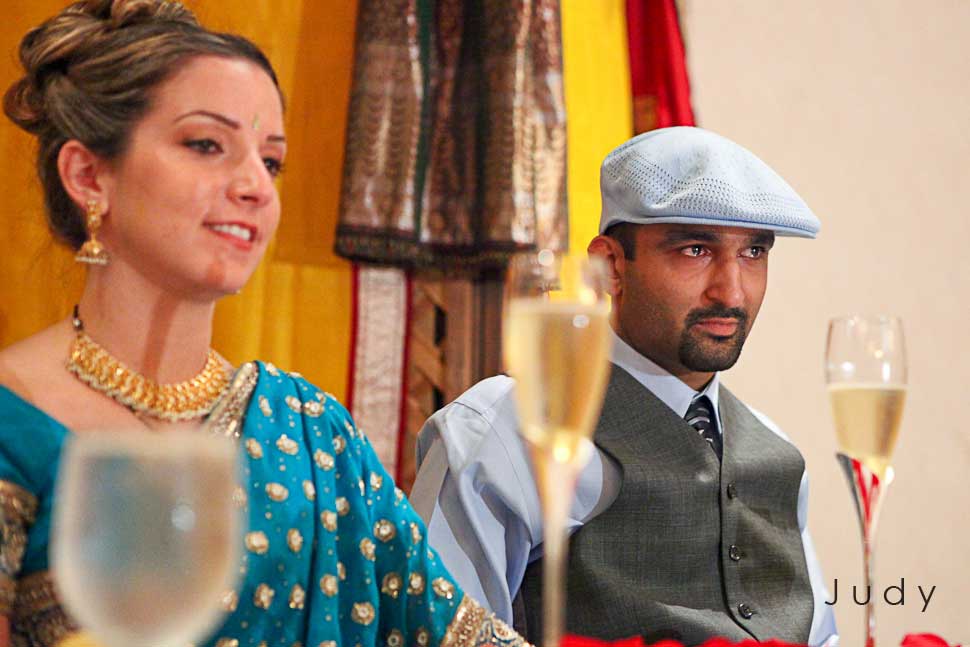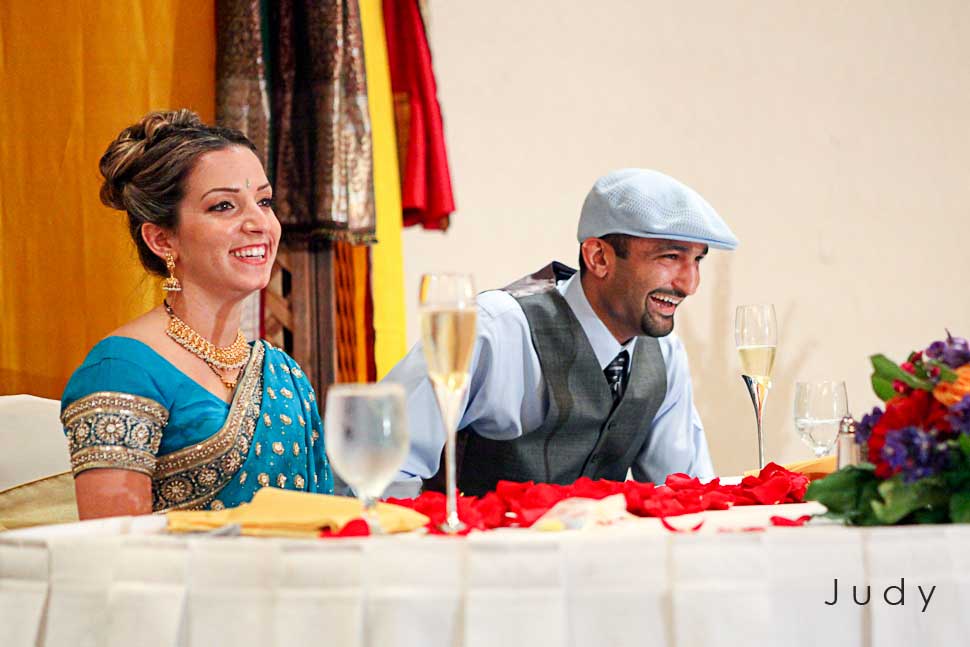 And here is their first dance.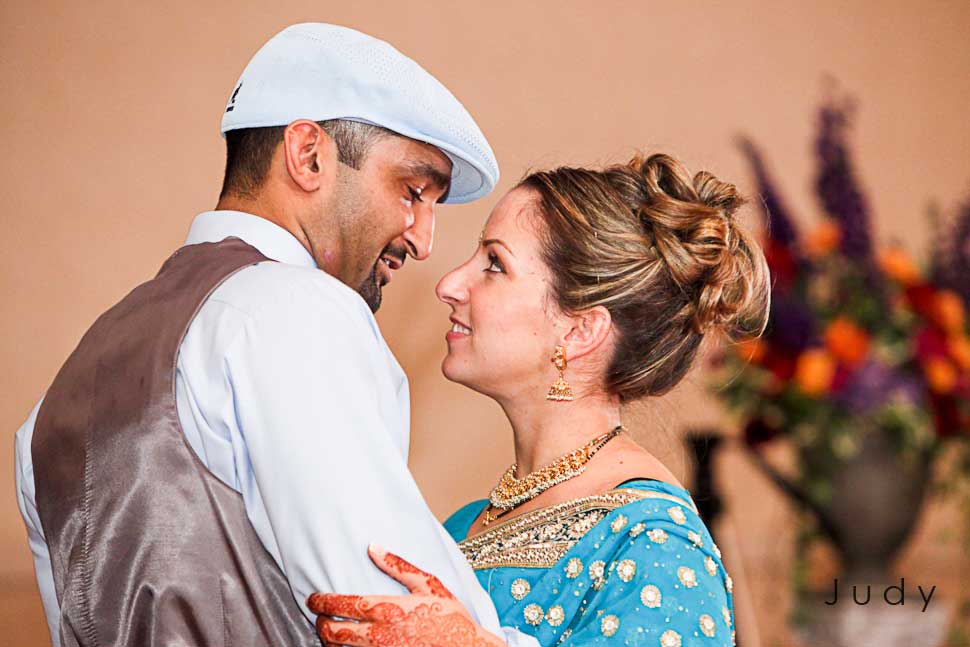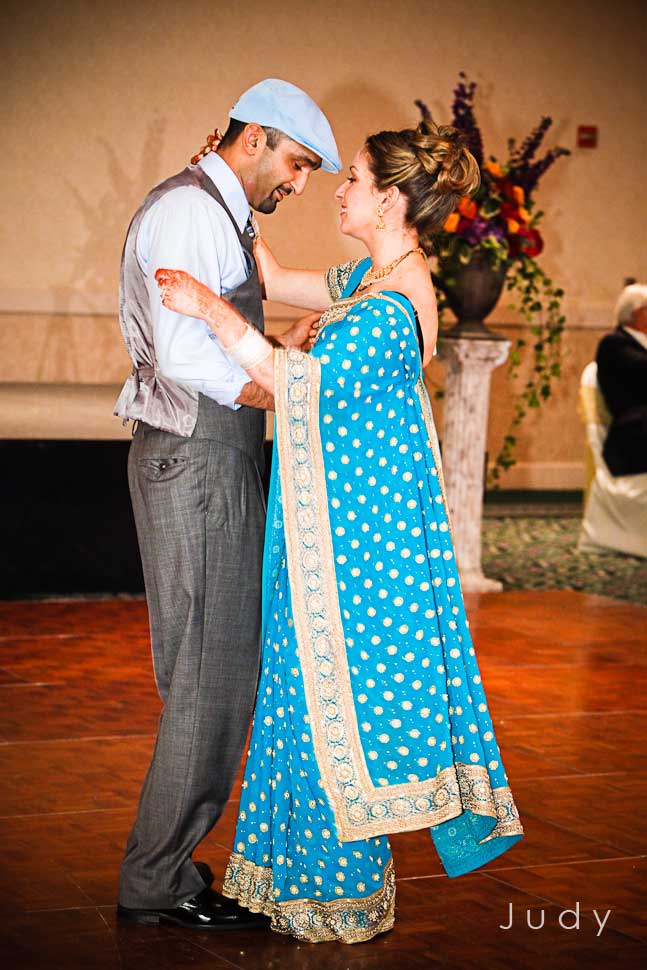 Ok… let's get the party started: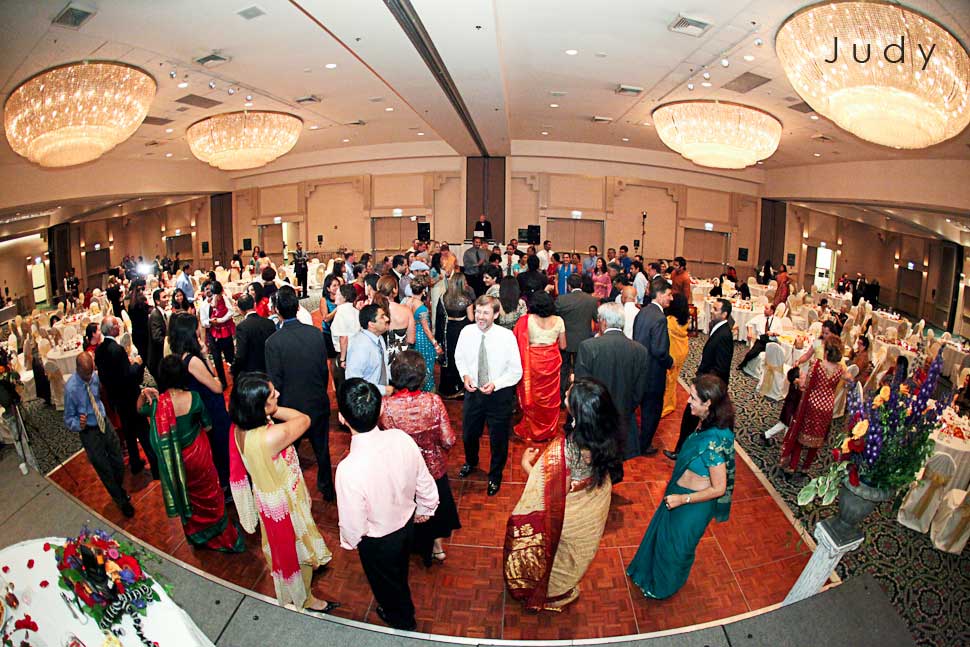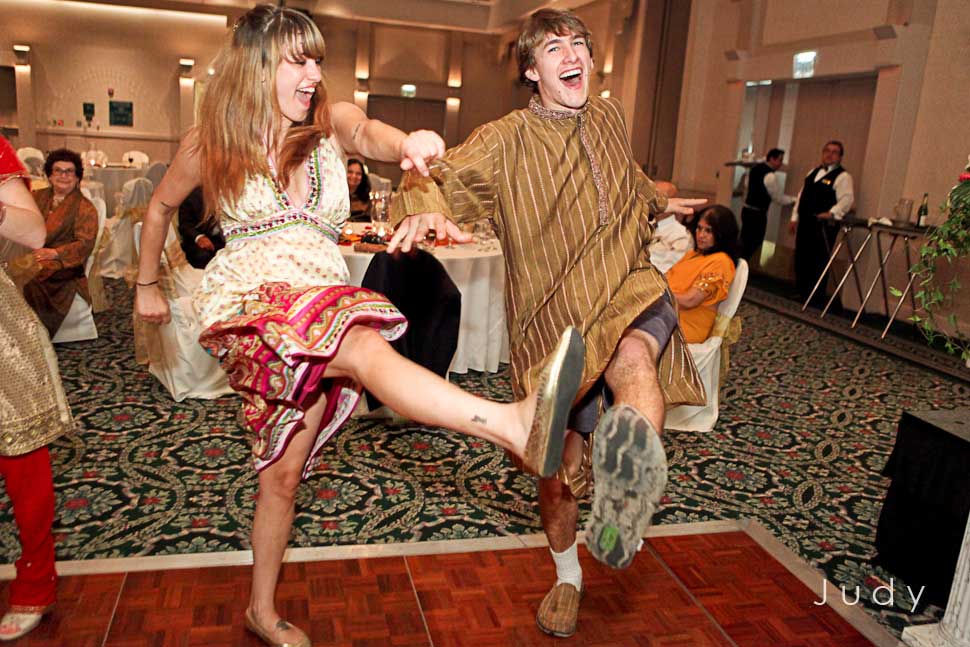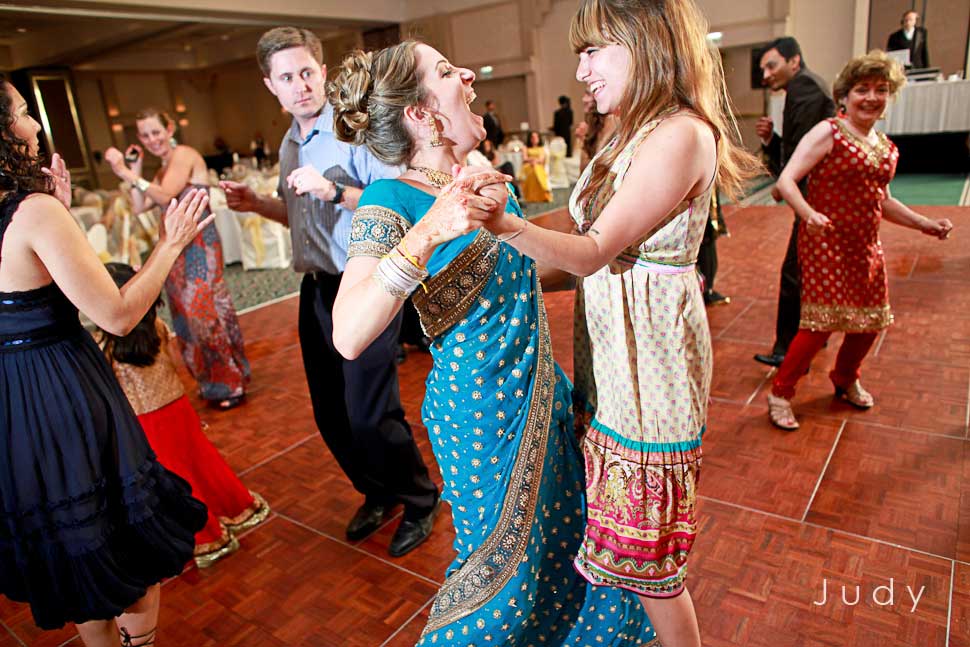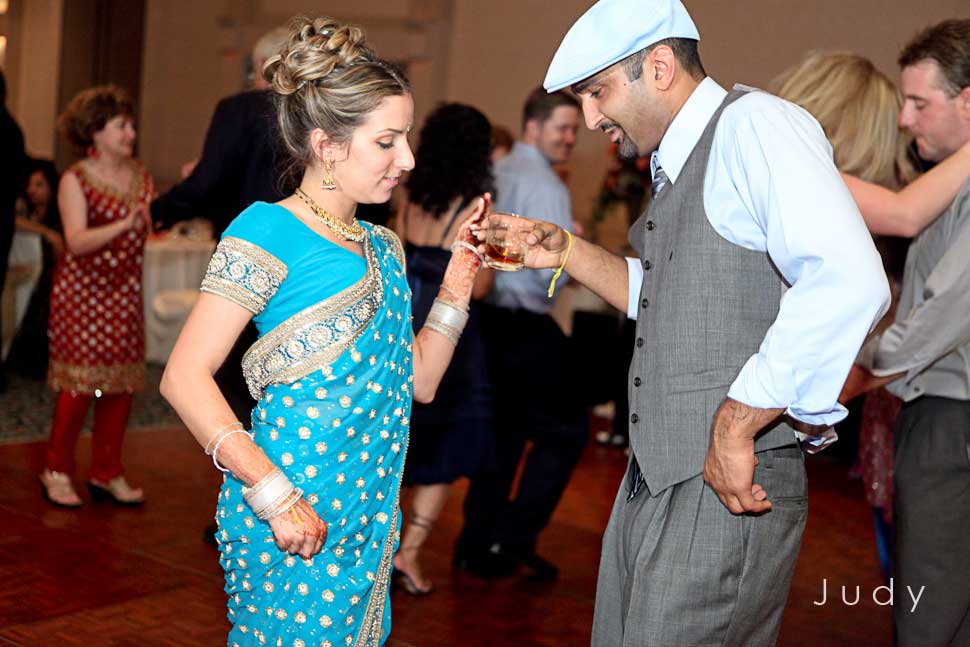 Thank you Caitlin and Sudheer for a wonderful experience! Congratulations and may your future together be filled with lots of love, warmth and happiness!!!
Comments
comments